Llanerch Vineyard Wedding
Leah and Leigh
Cardiff Wedding Photographer
Llanerch Vineyard Wedding – God I loved this wedding!!! I've known Leah and Leigh for a few years now, I photographed them when they were just a family of three. And then Leah came to our wedding photography workshop in Venice last year, and we've shot together lots, so we've built a great relationship, so shooting their wedding yesterday was a complete and utter pleasure. It was one of those parties I didn't want to leave!
The forecast wasn't looking great, but thankfully the BBC got it so wrong! The sky was blue and the sun was shining! It was bloody perfect from beginning to end.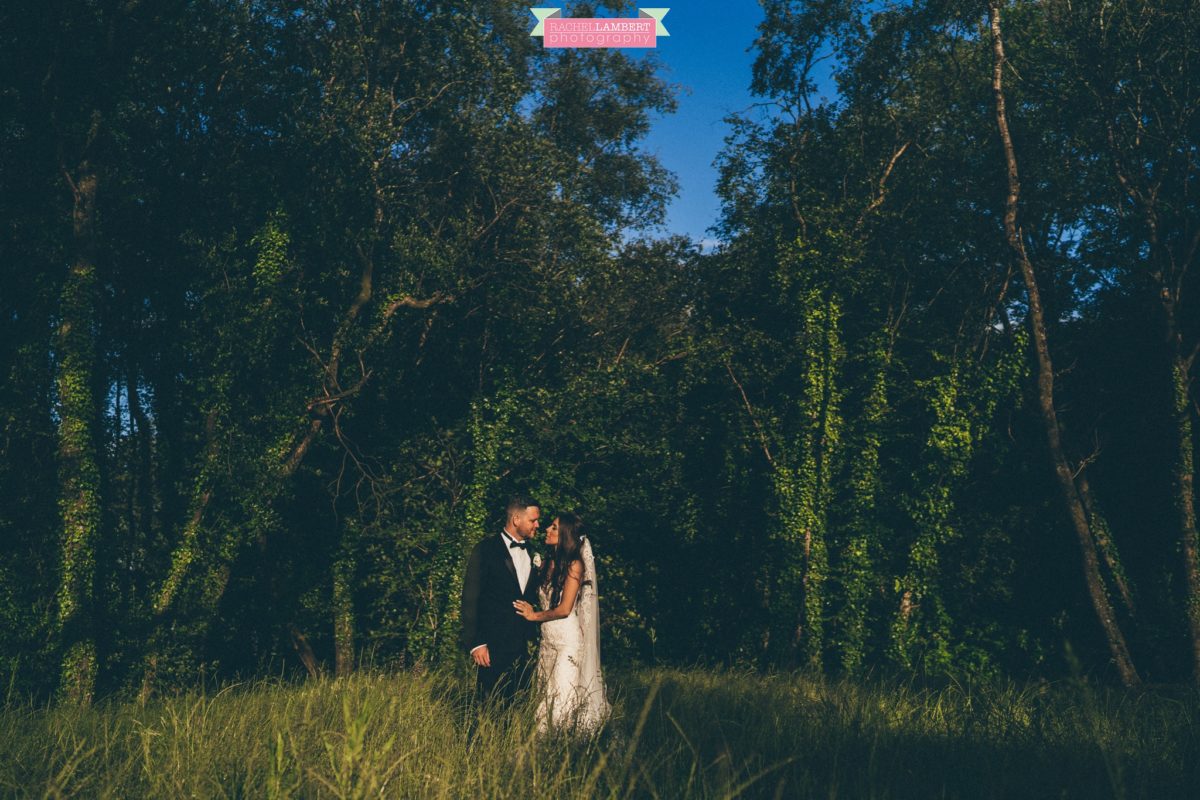 I caught up with the girls at home during bridal preparation, it was very relaxed, but you know how it goes, it's always a mad dash at the end!
So I bombed it down to Llanerch Vineyard and arrived to find Leigh with his best men looking very smart in their black tuxedos, and looking very excited.
These guys smiled all day long, we had so much fun doing couple shots, and bridal party shots (Love Island fans may have noticed a familiar face amongst the bridesmaids!)
Leigh's speech was just the best, as was Leah's, the Maid of Honour, and the Best Man Kaillin, who sang his own version of Hymns and Arias!!
The sunset was incredible, so we headed over to the woodland walk and lake, this is my favourite part of the day. It was just incredible.
We headed back just in time for the cake cutting and first dance, and we even got to throw the bouquet!
Best day ever!!
Venu: Llanerch Vineyard | Dress: One Bridal | Flowers: Roots | Videography: First Class Films | Band: The Styles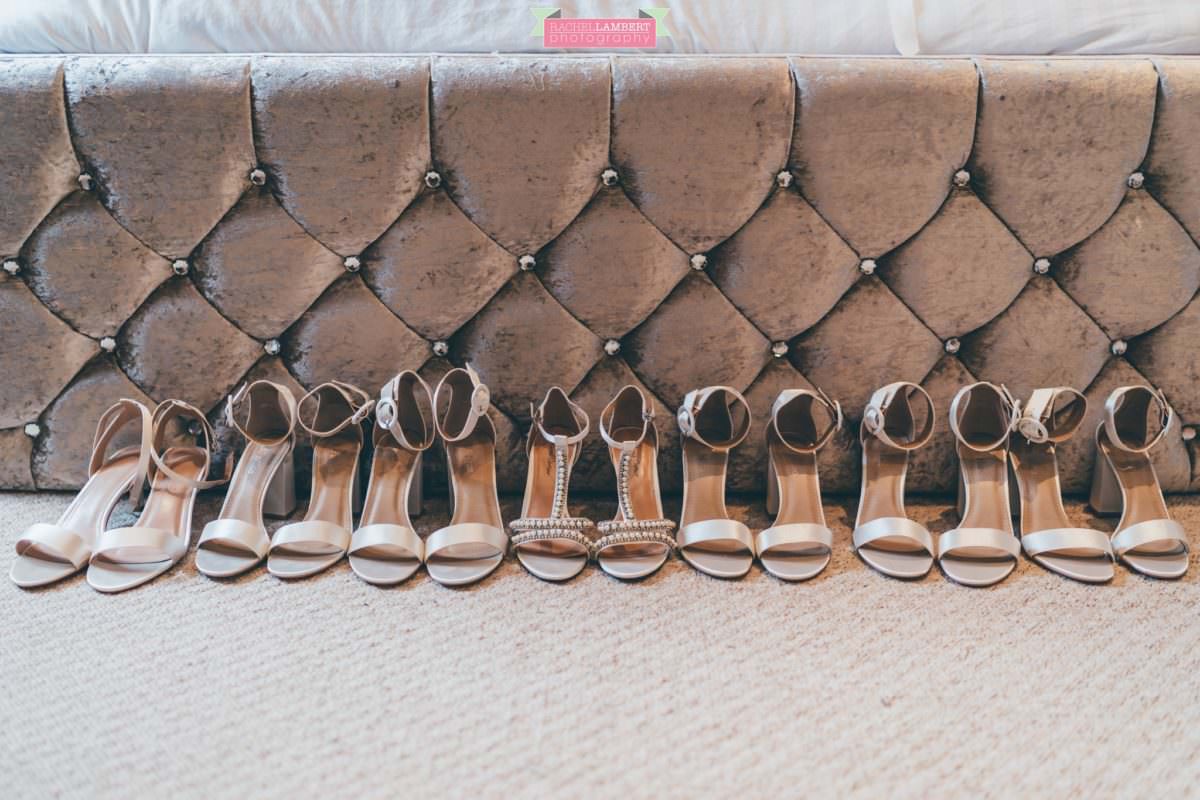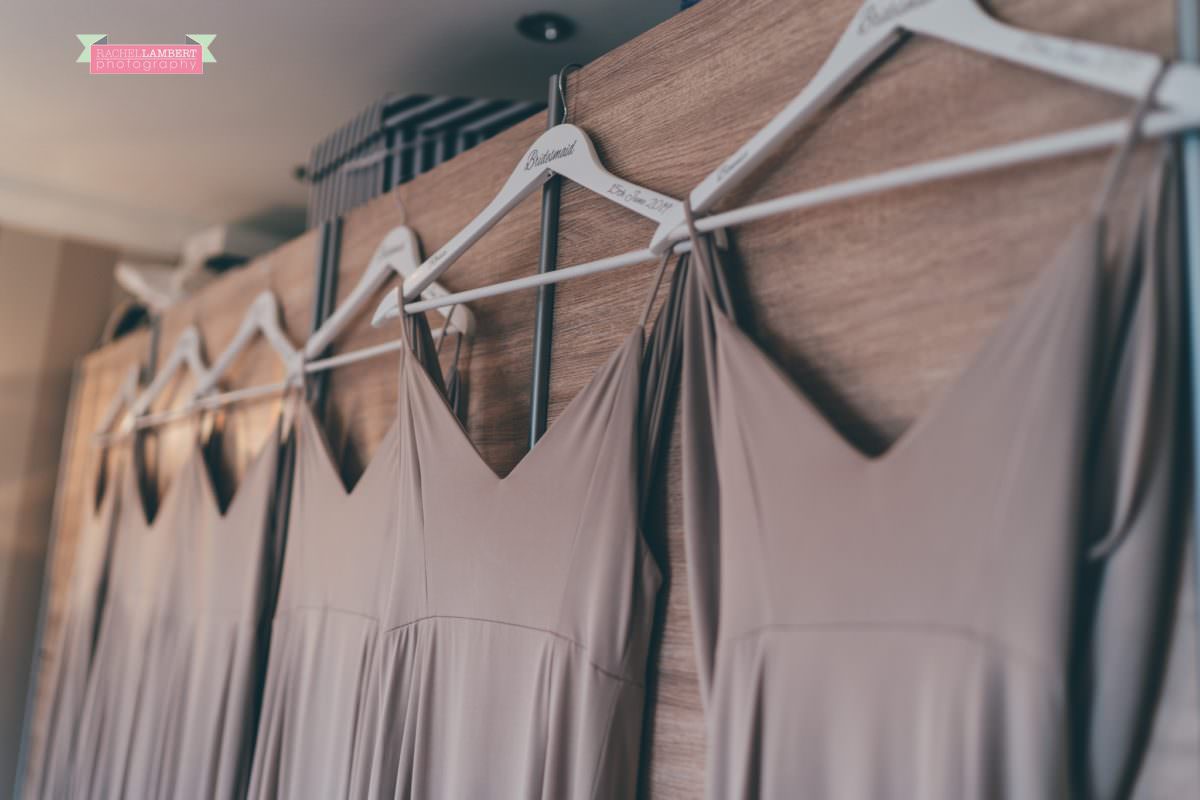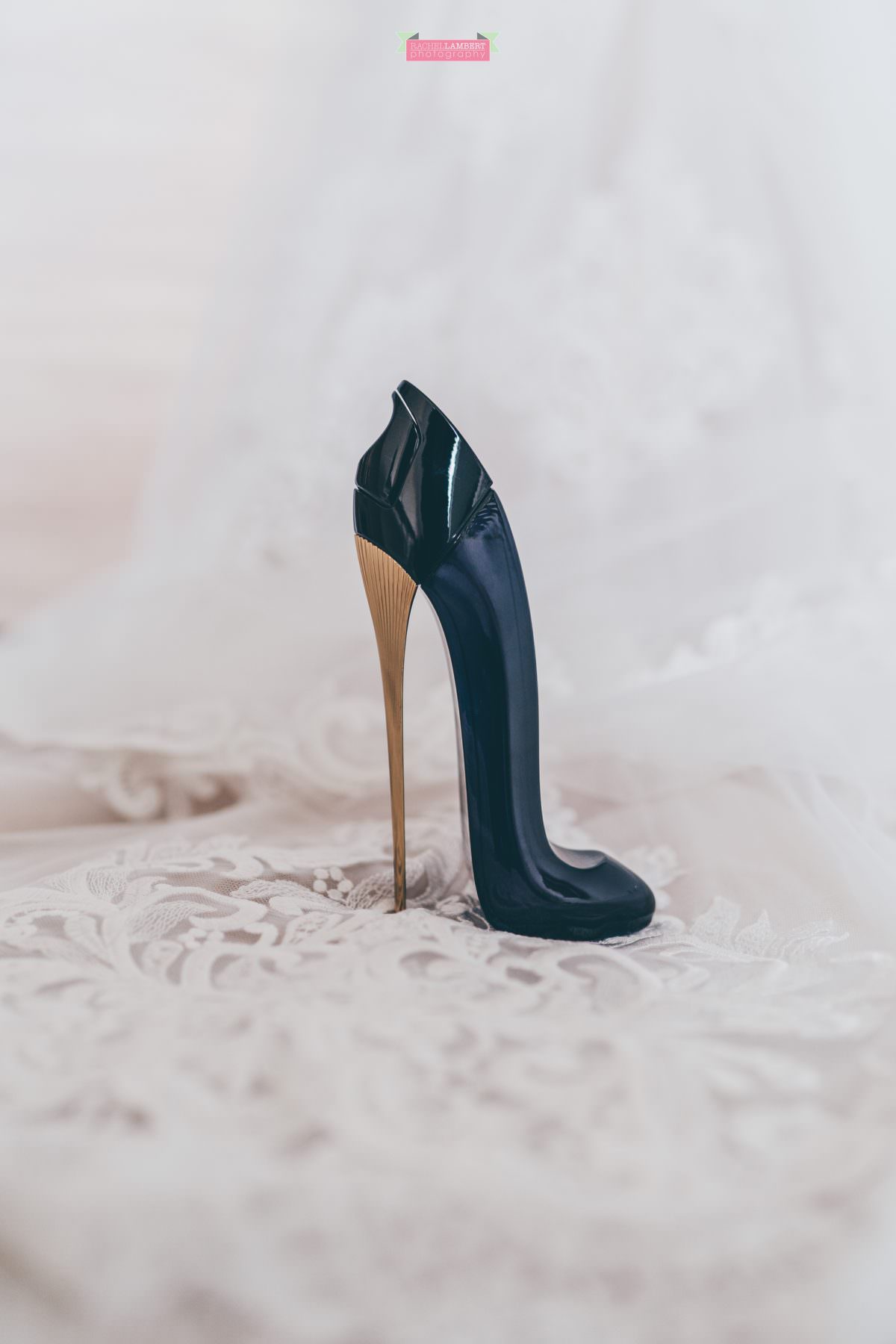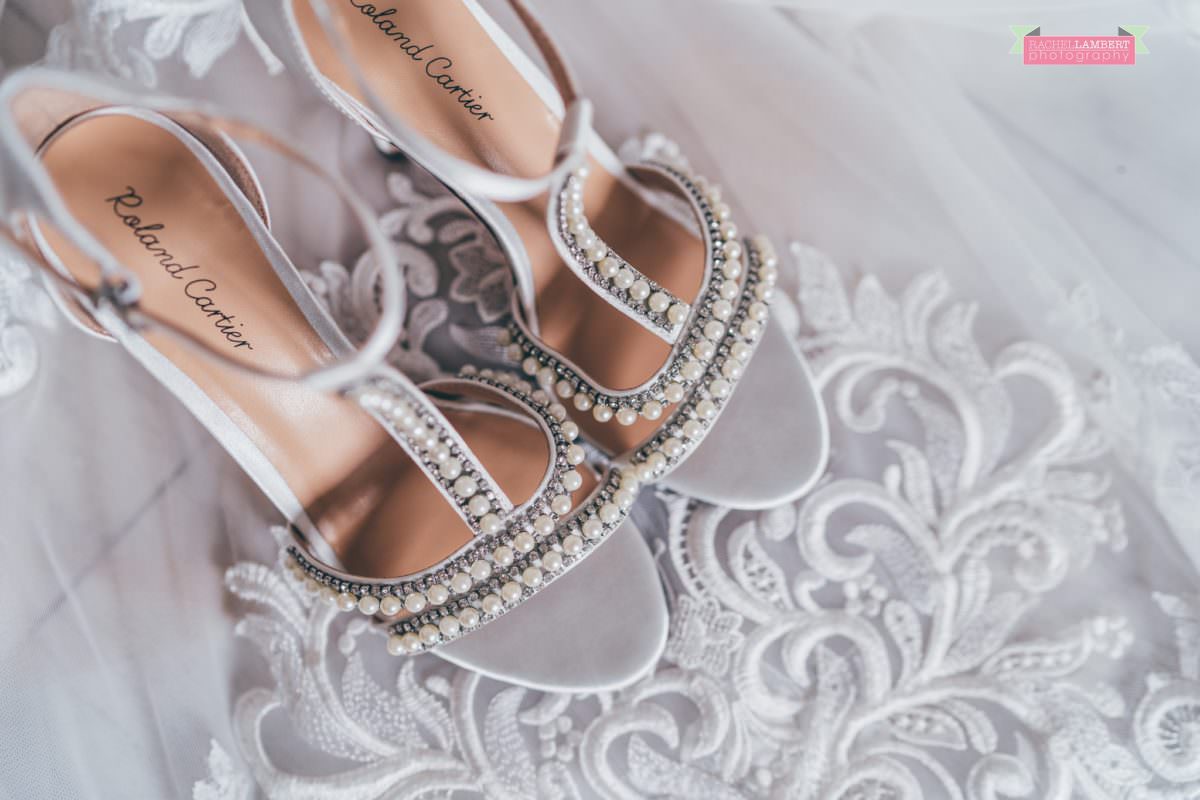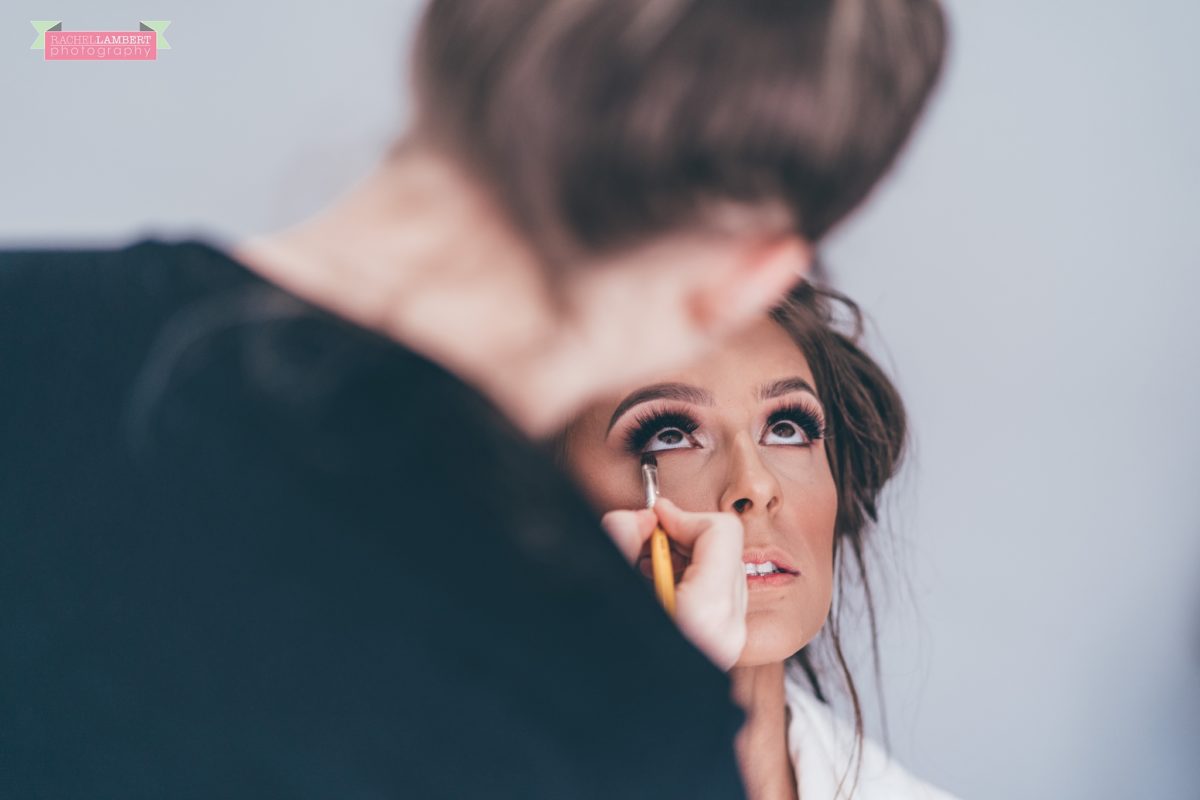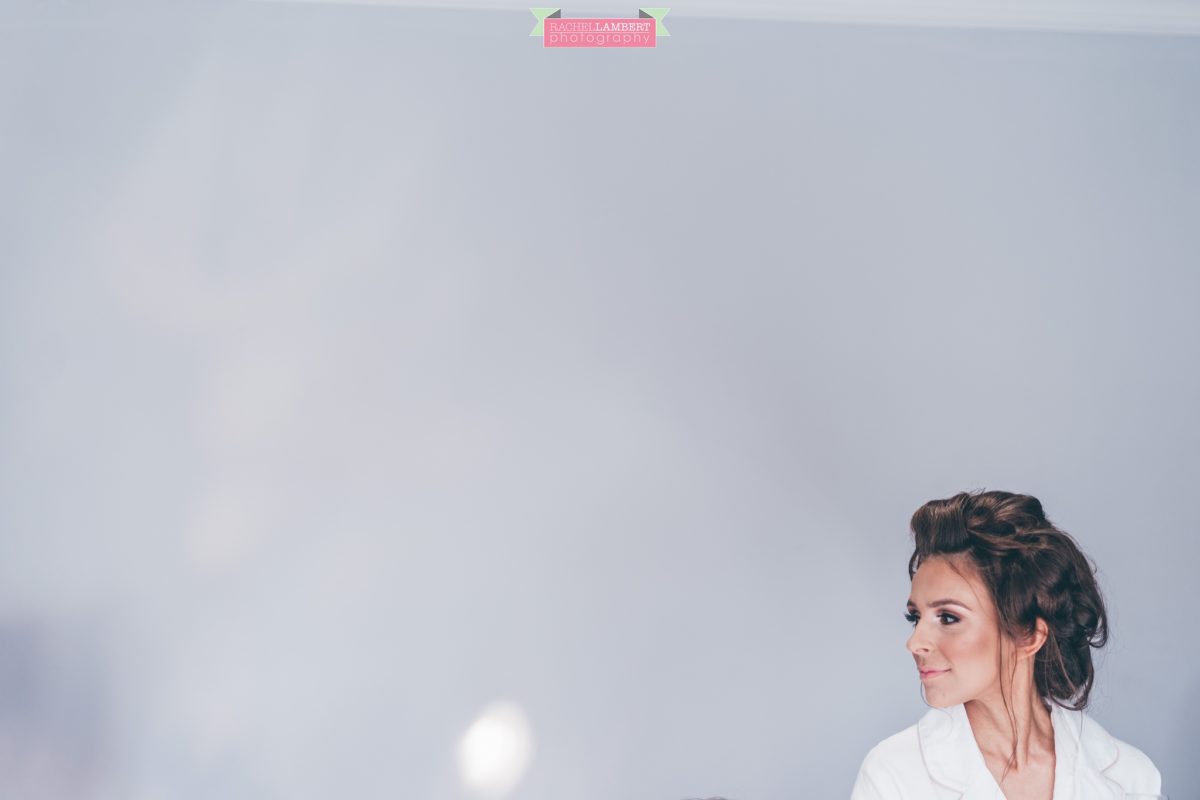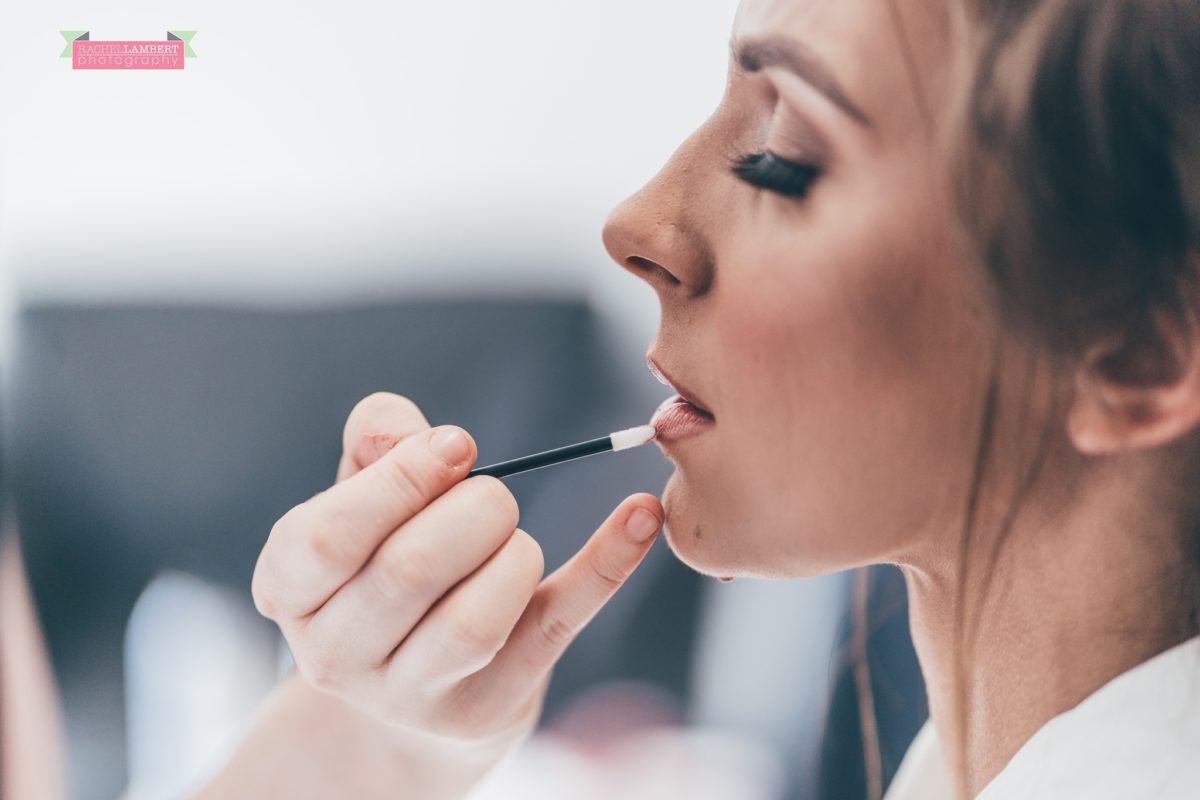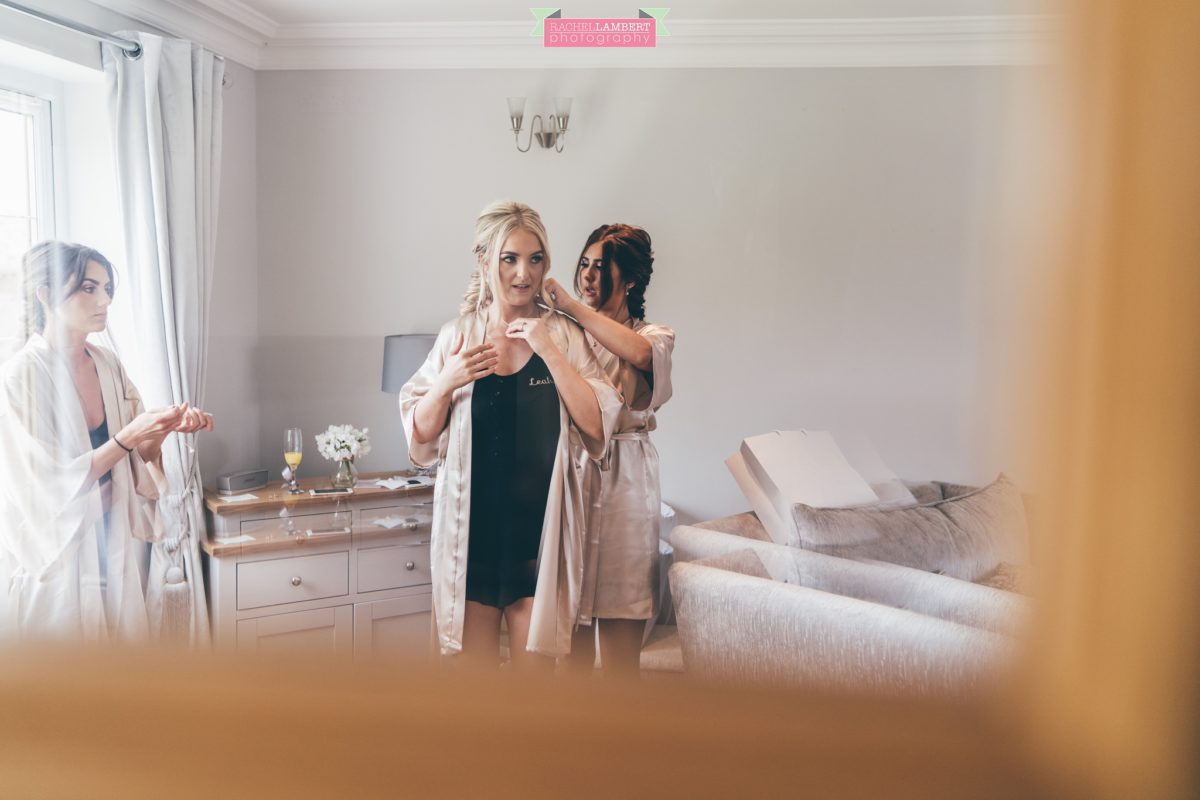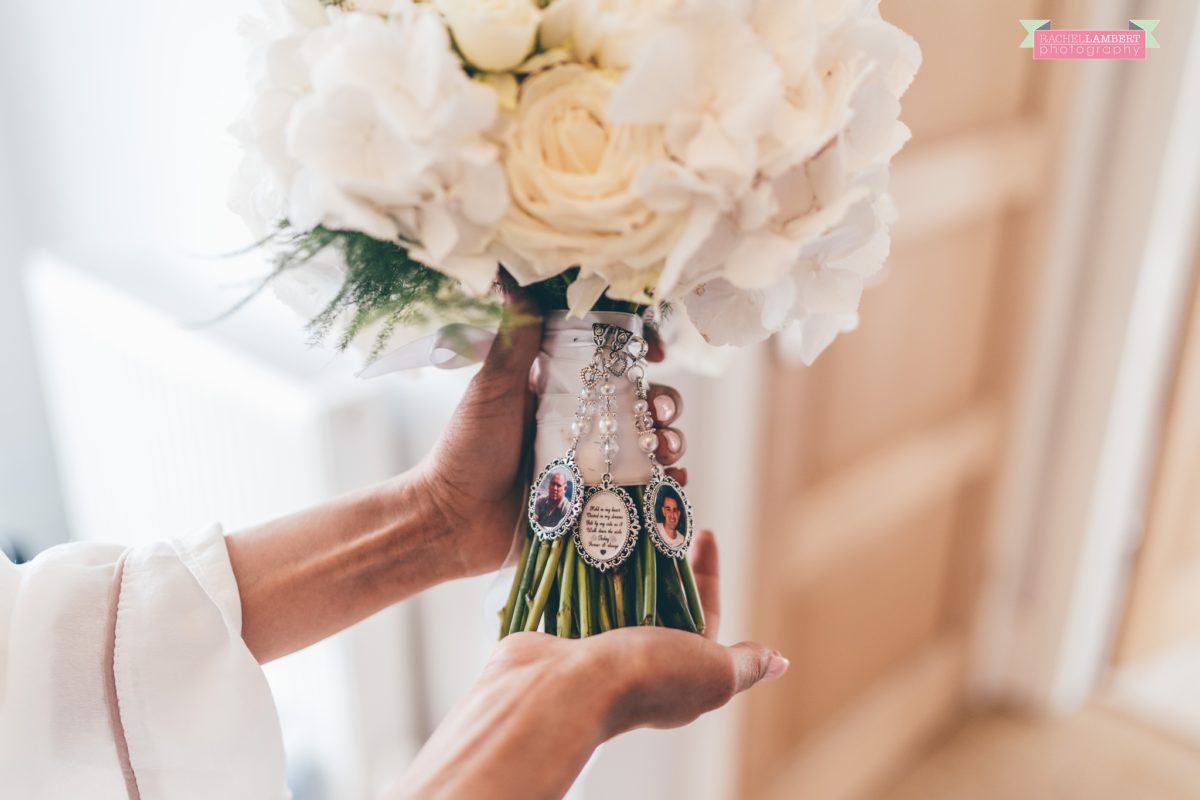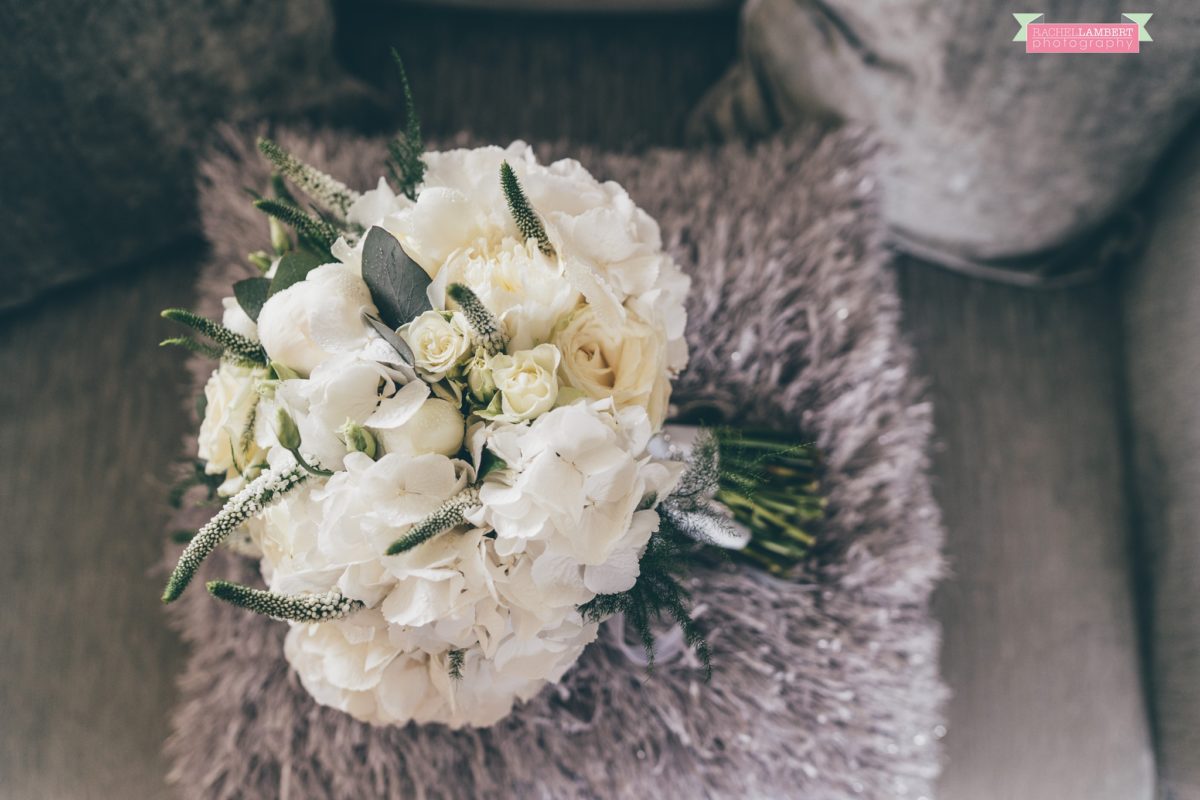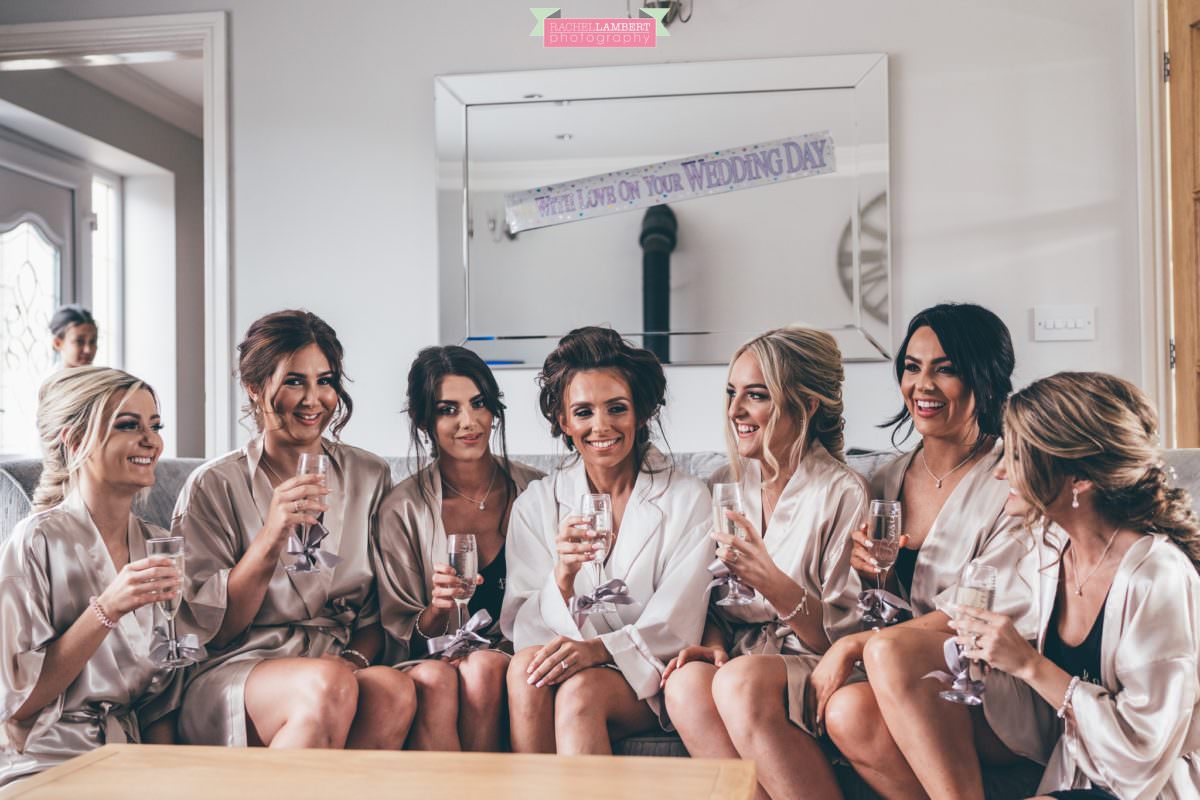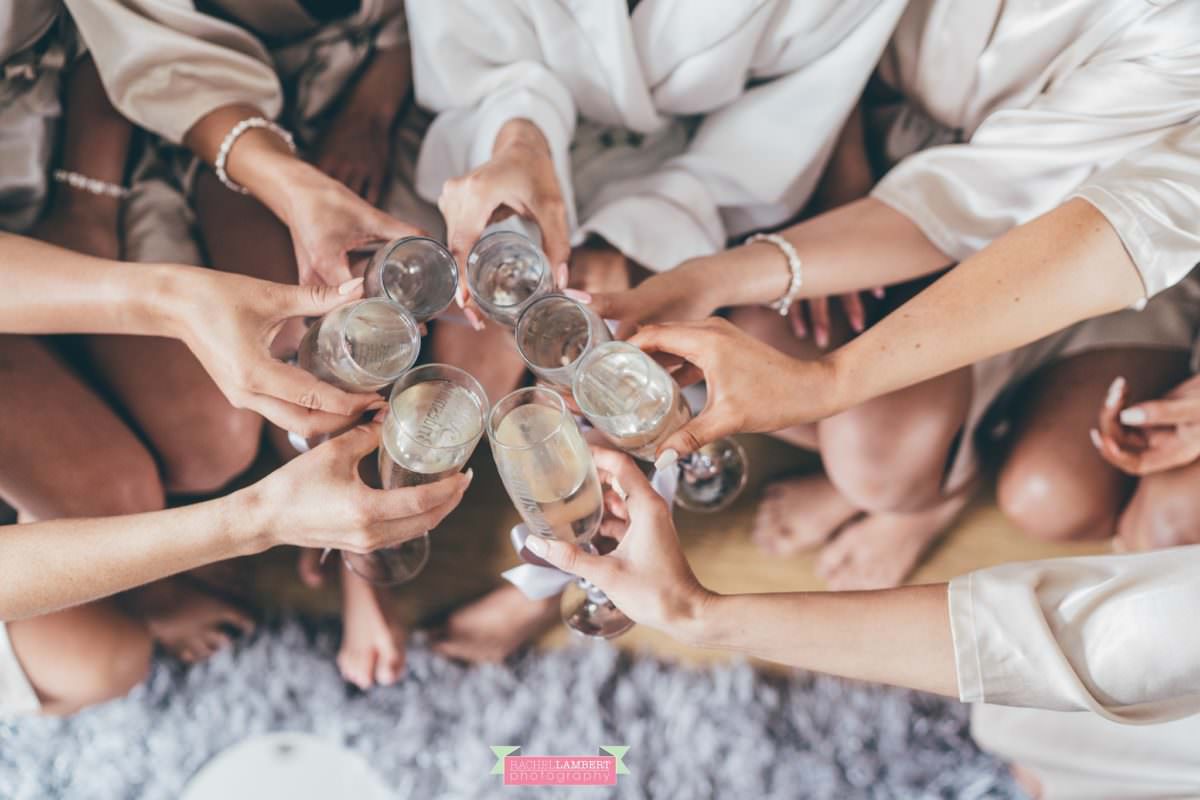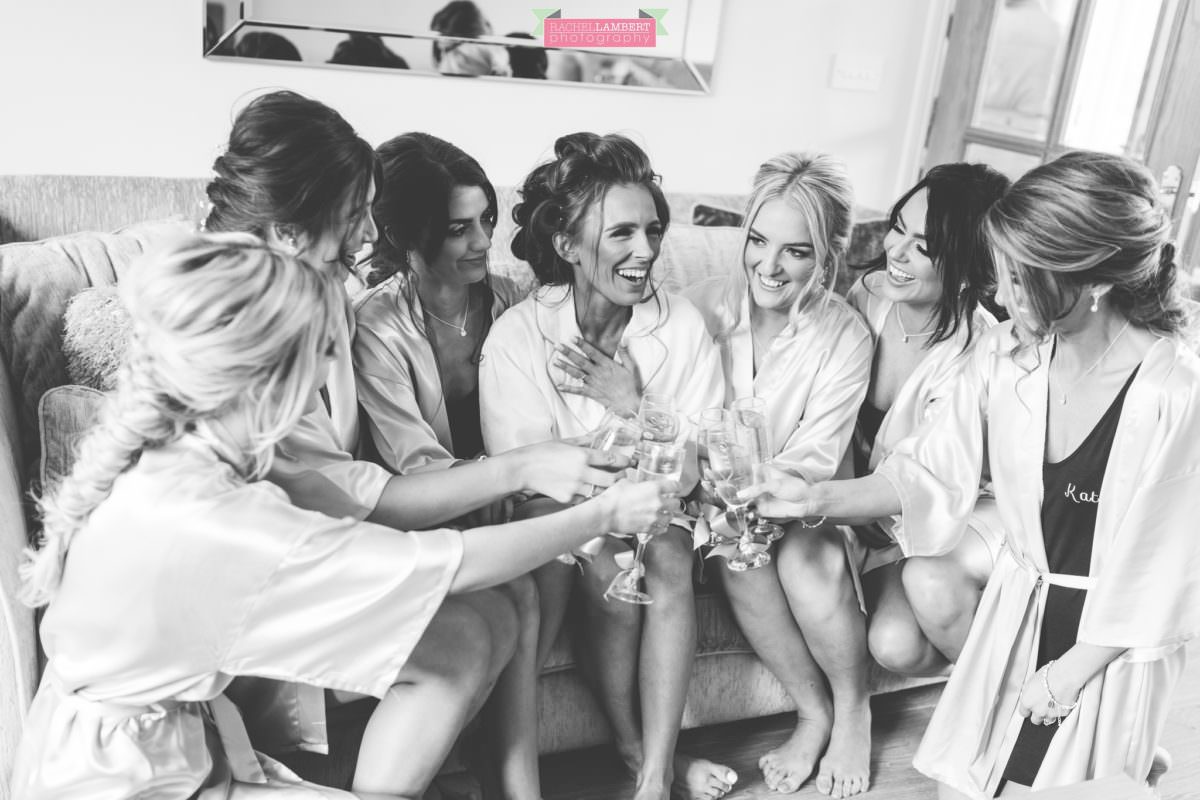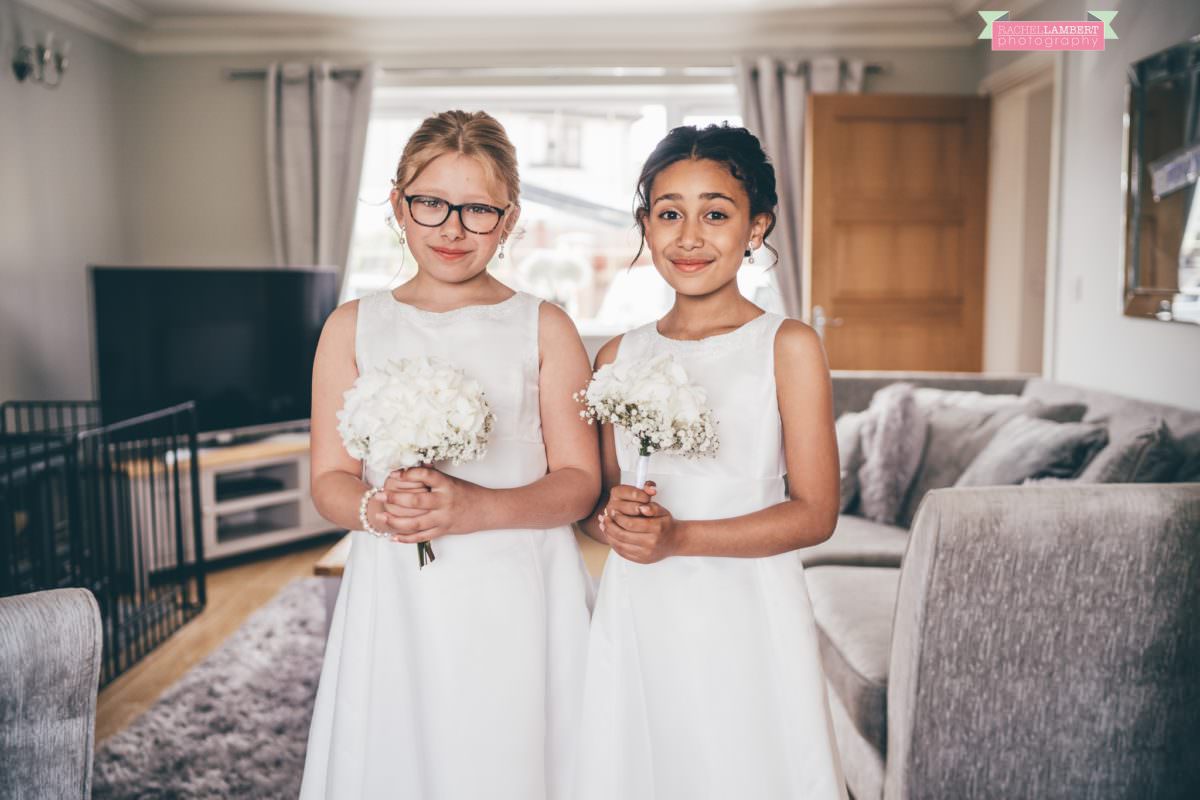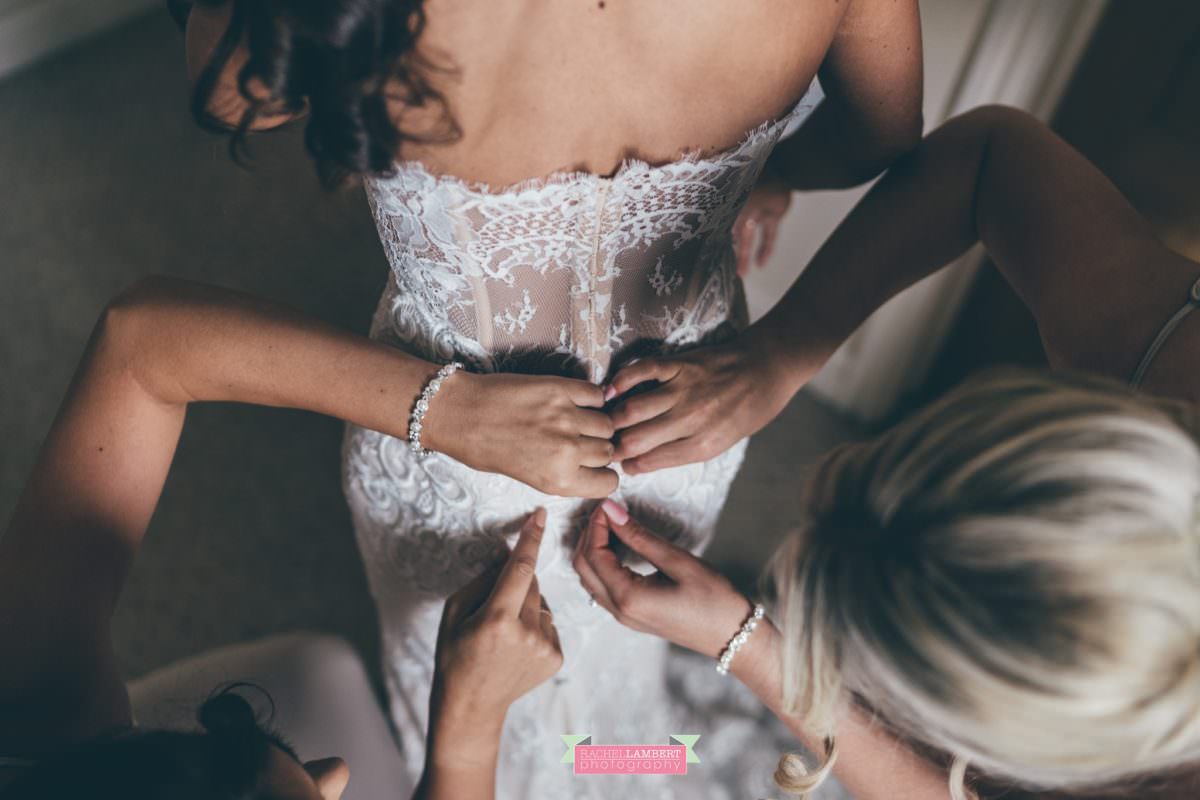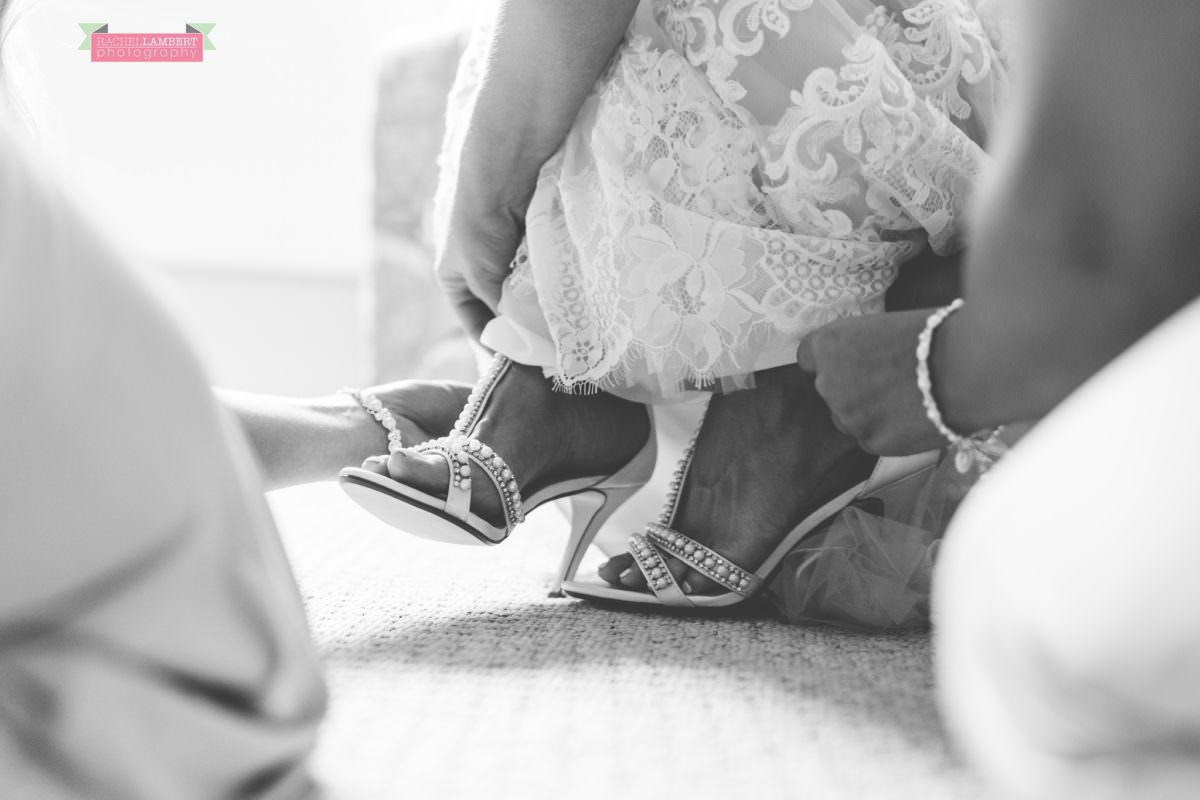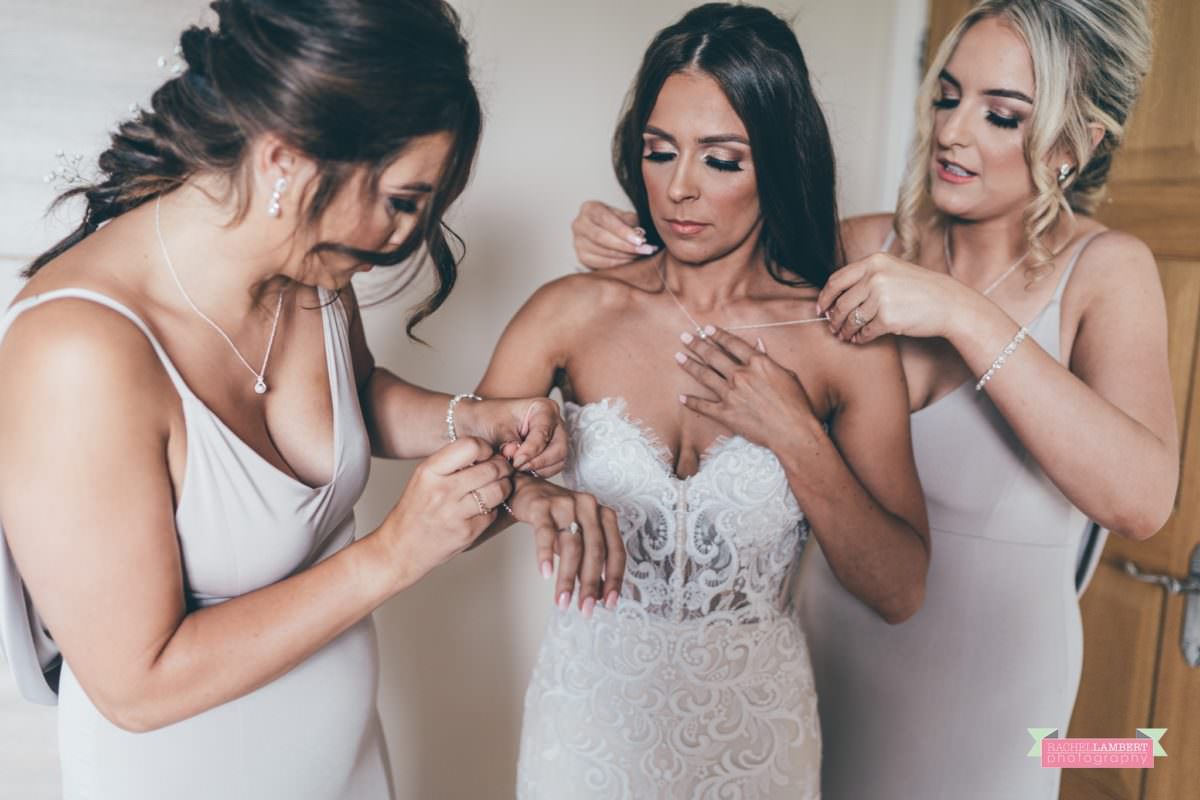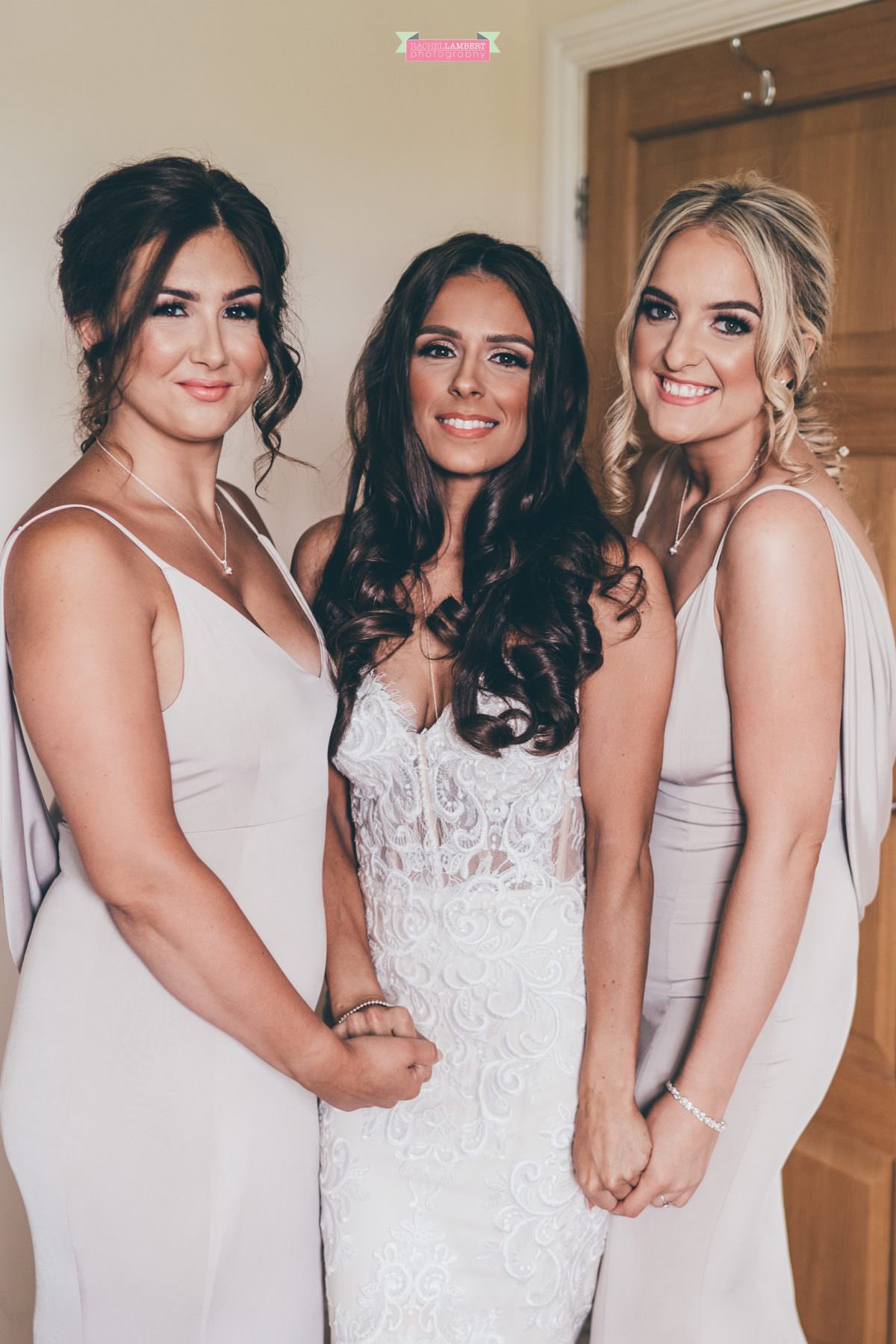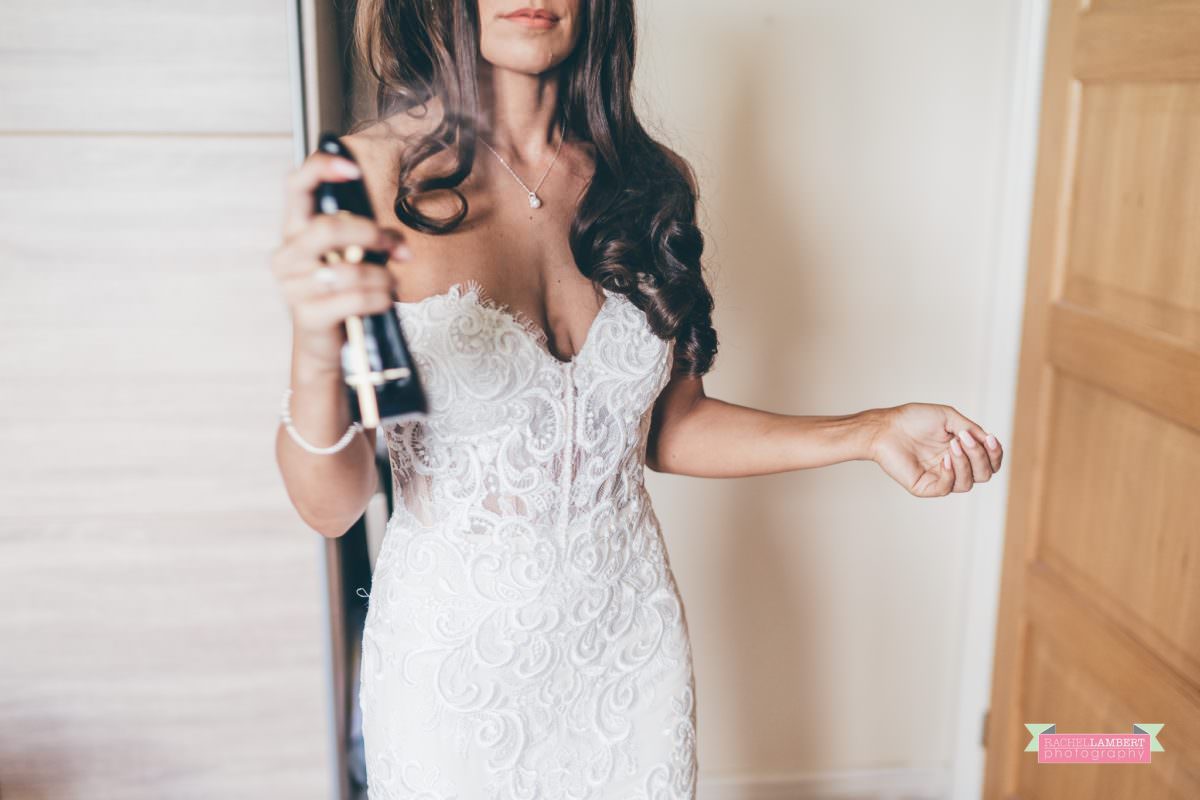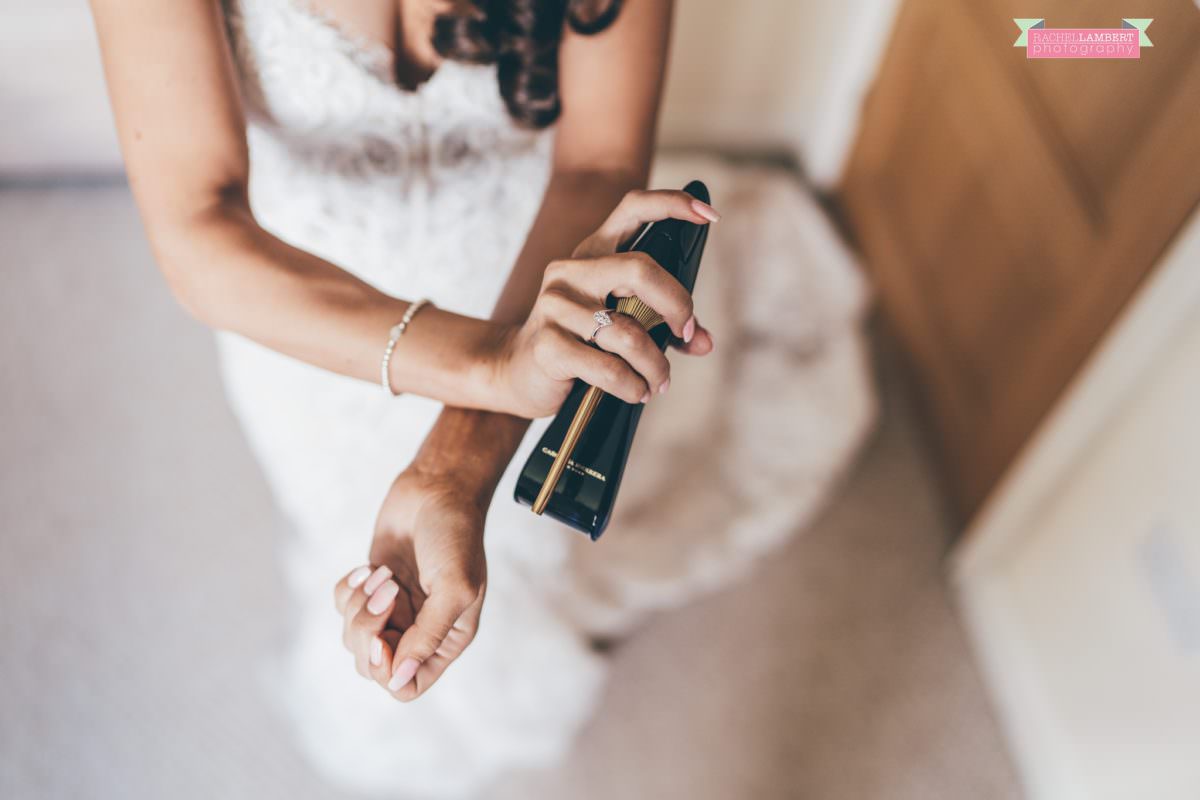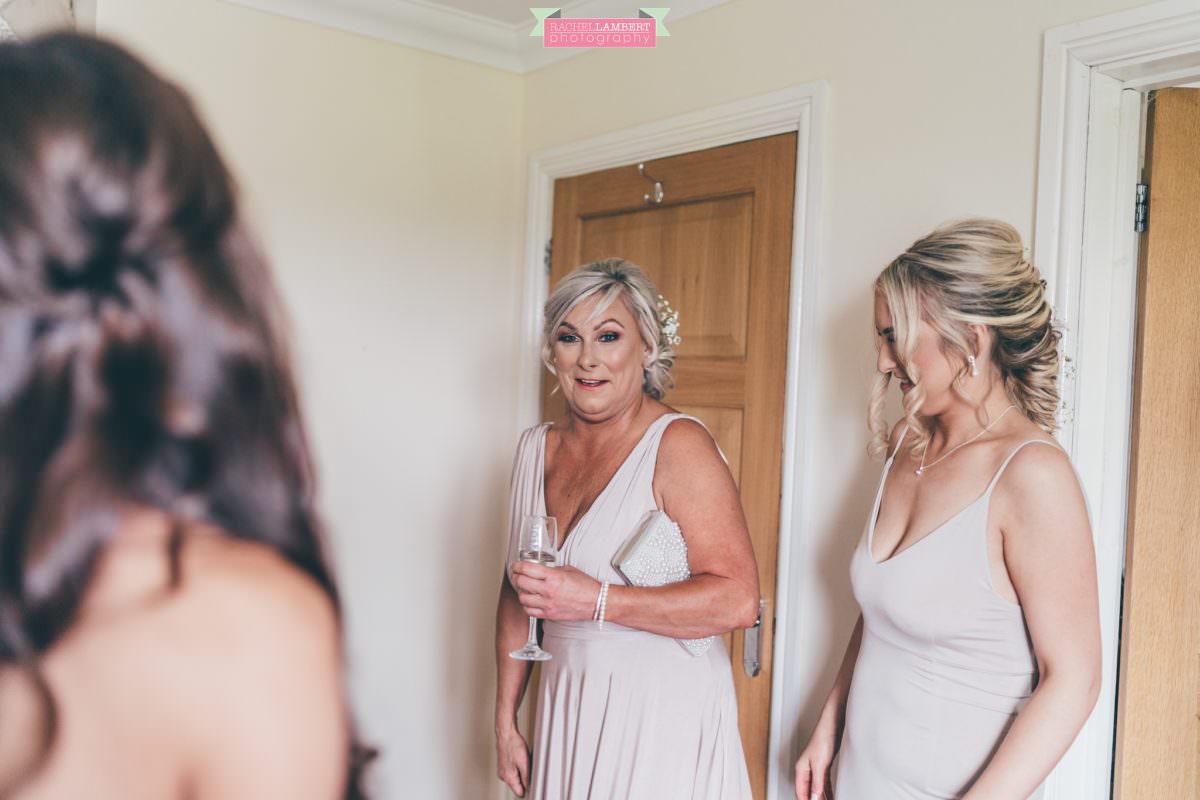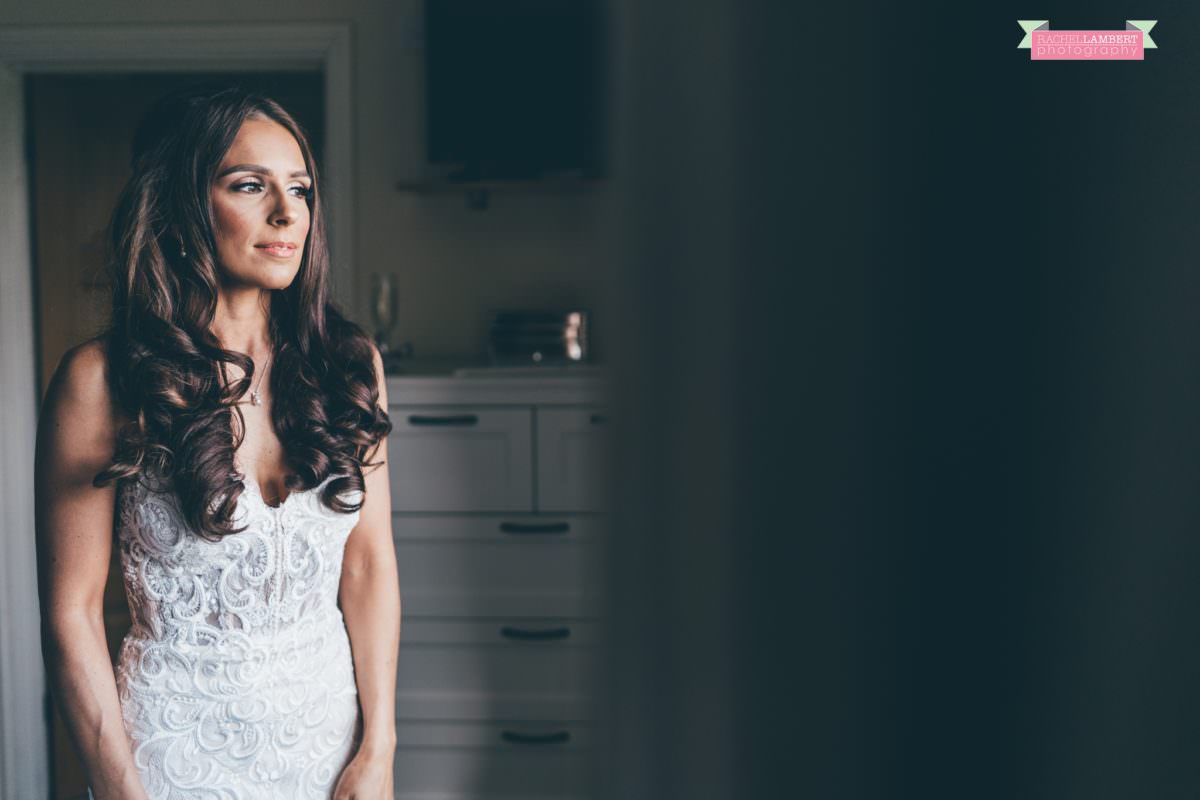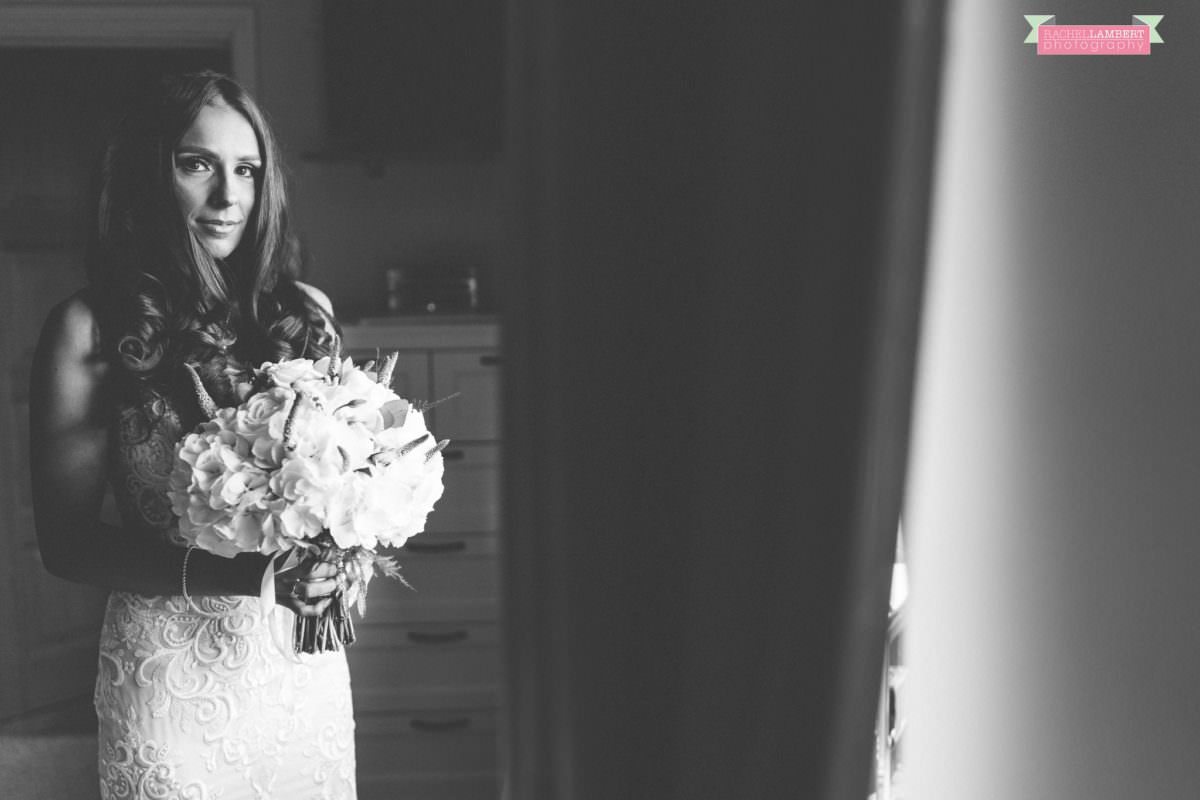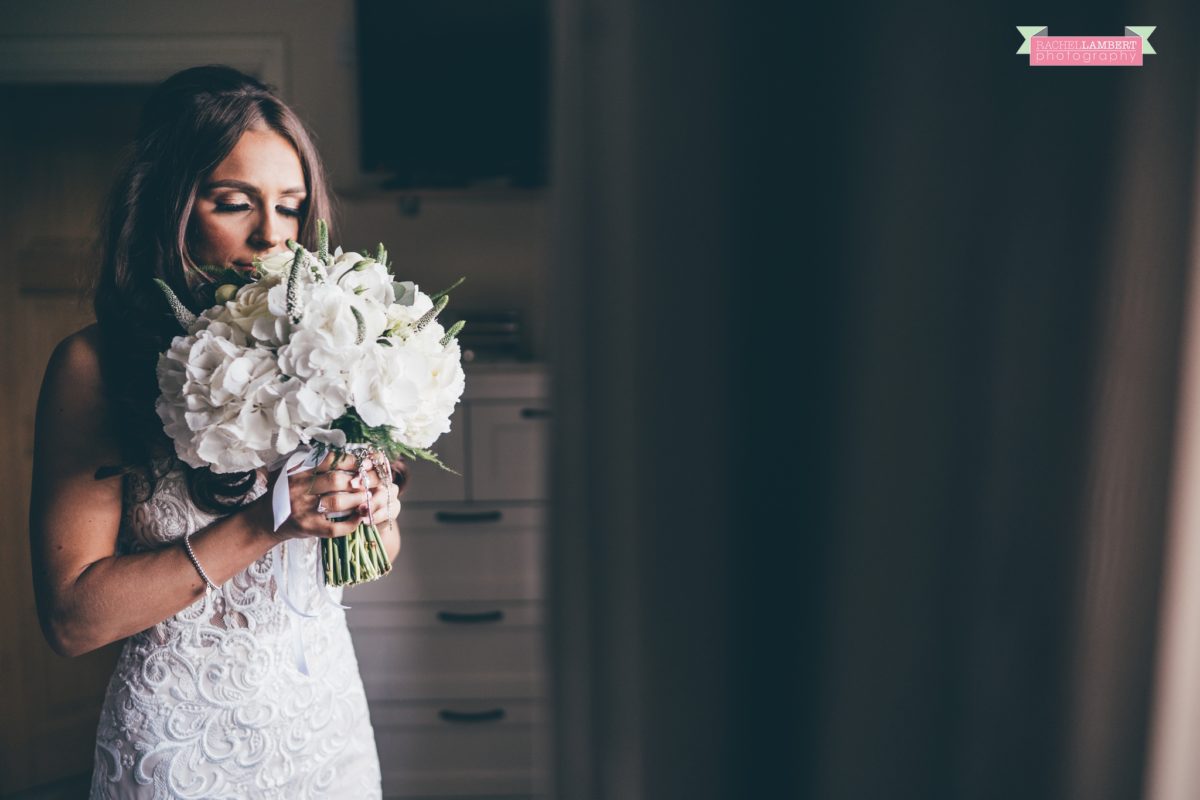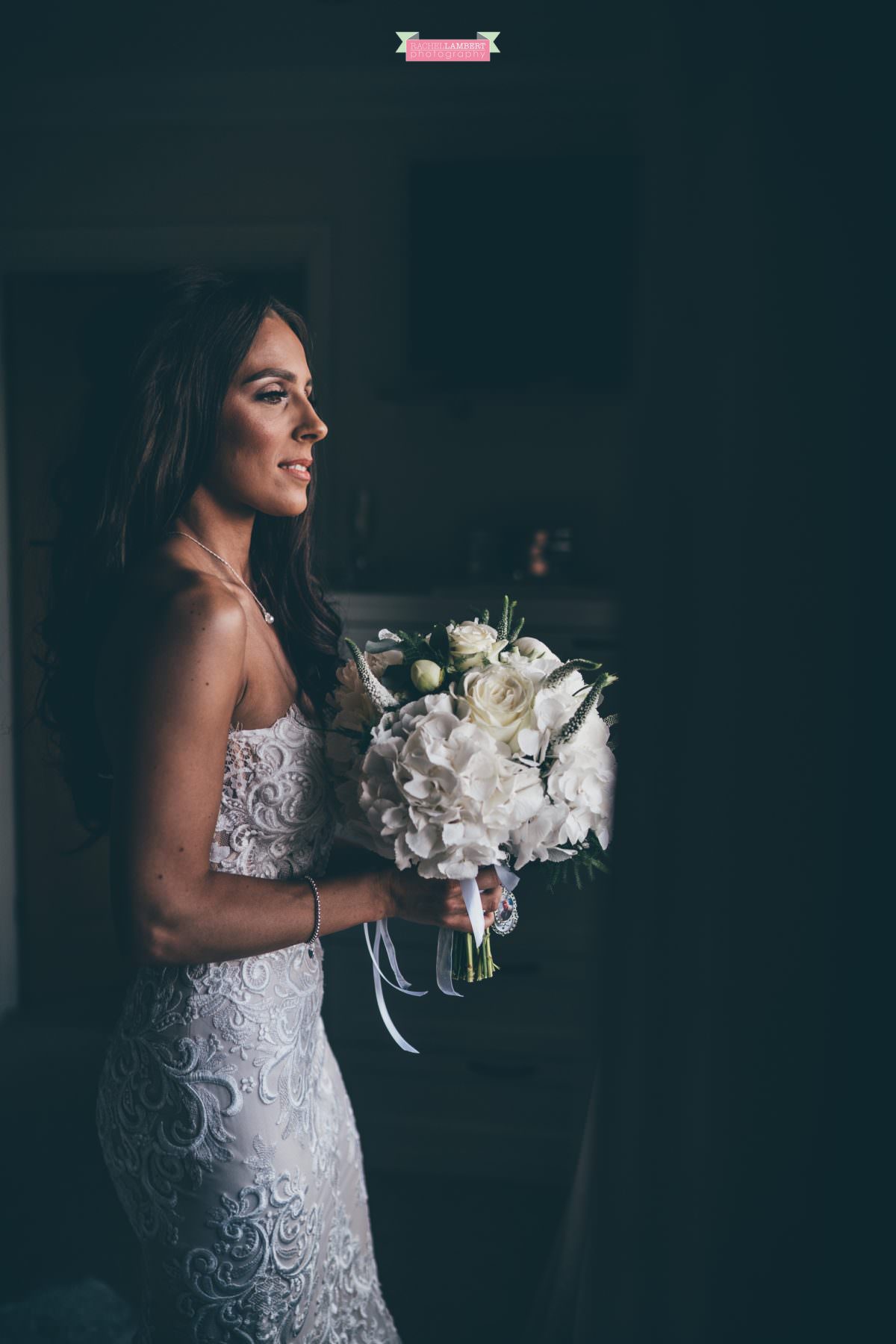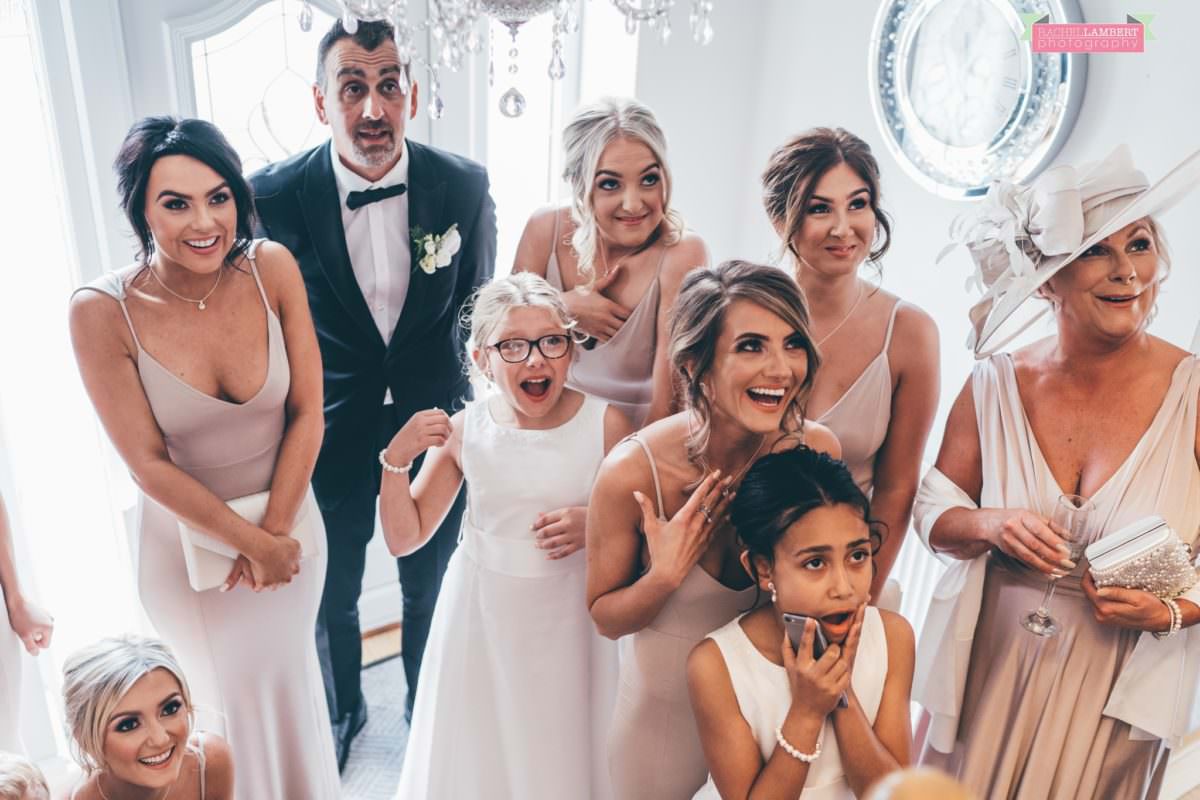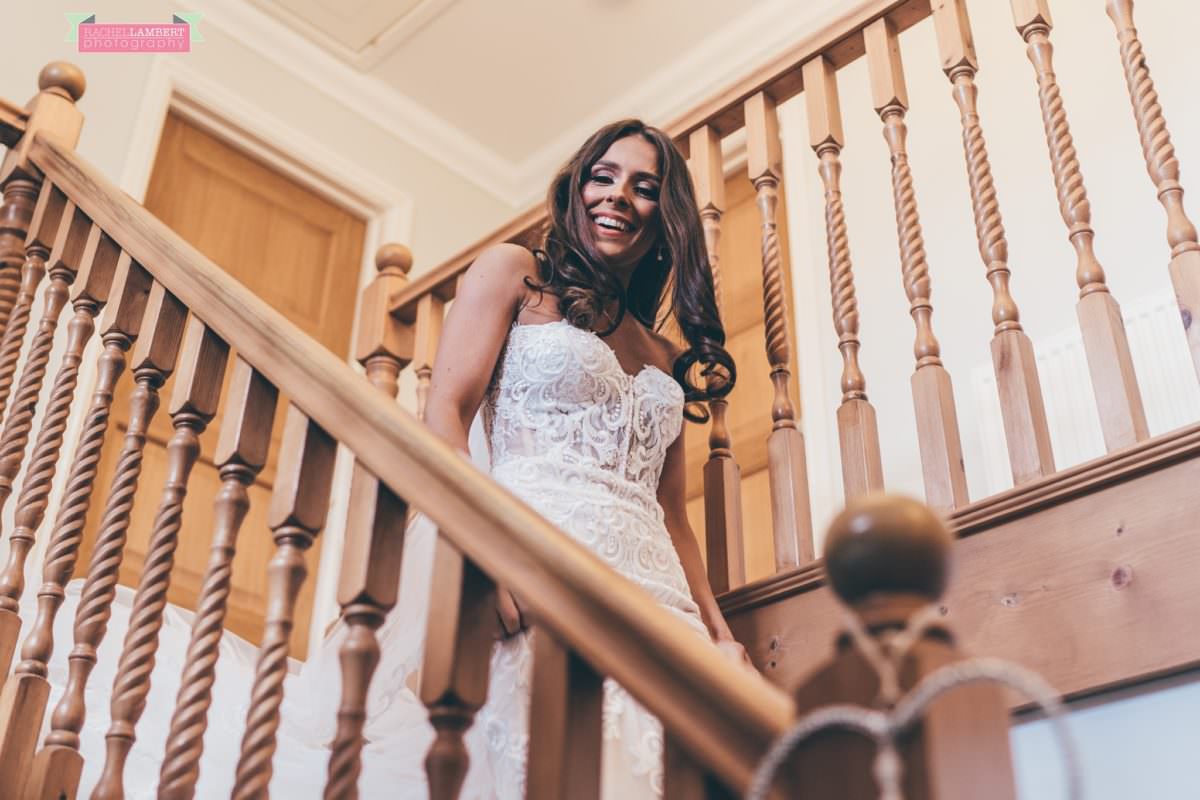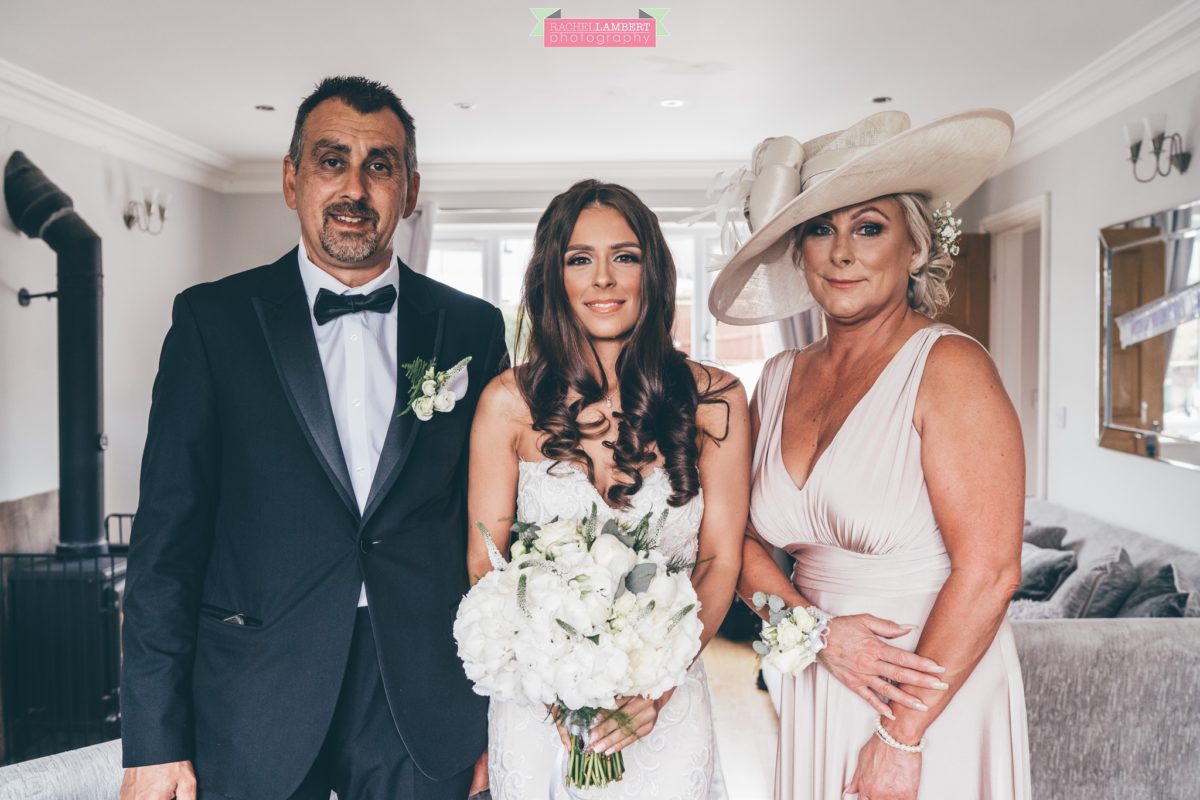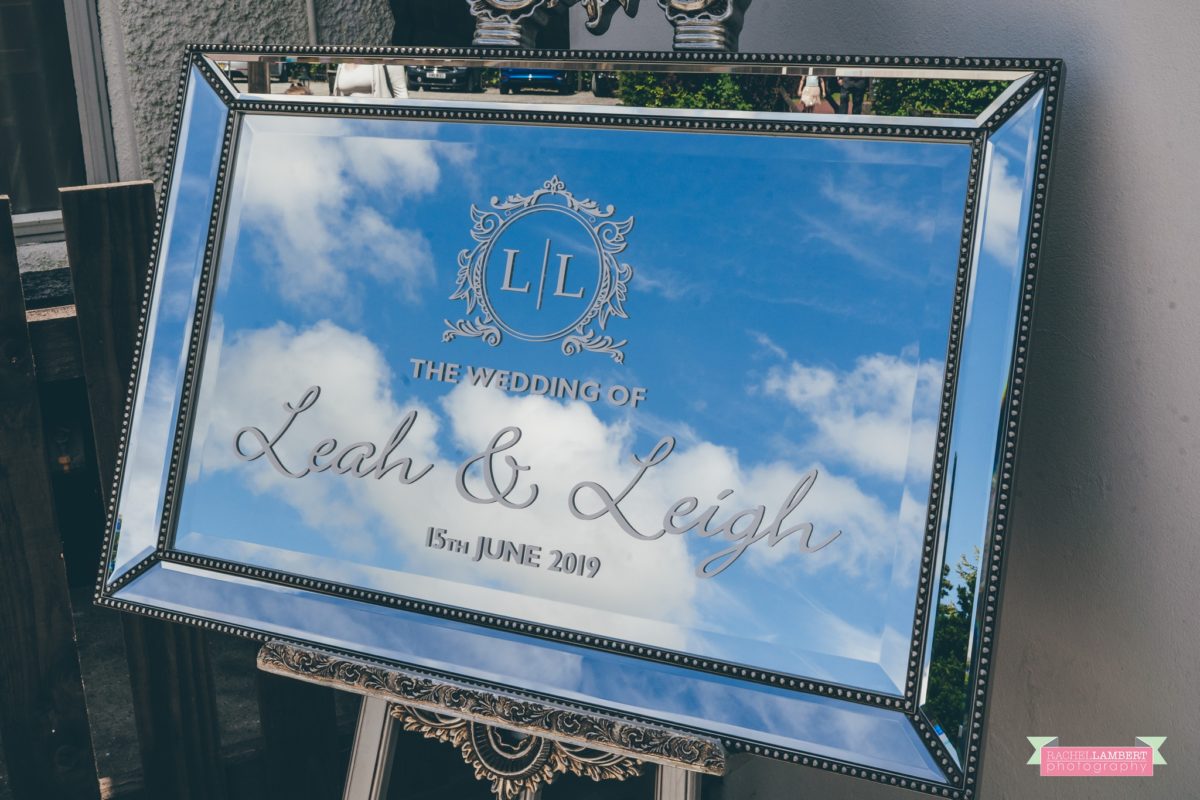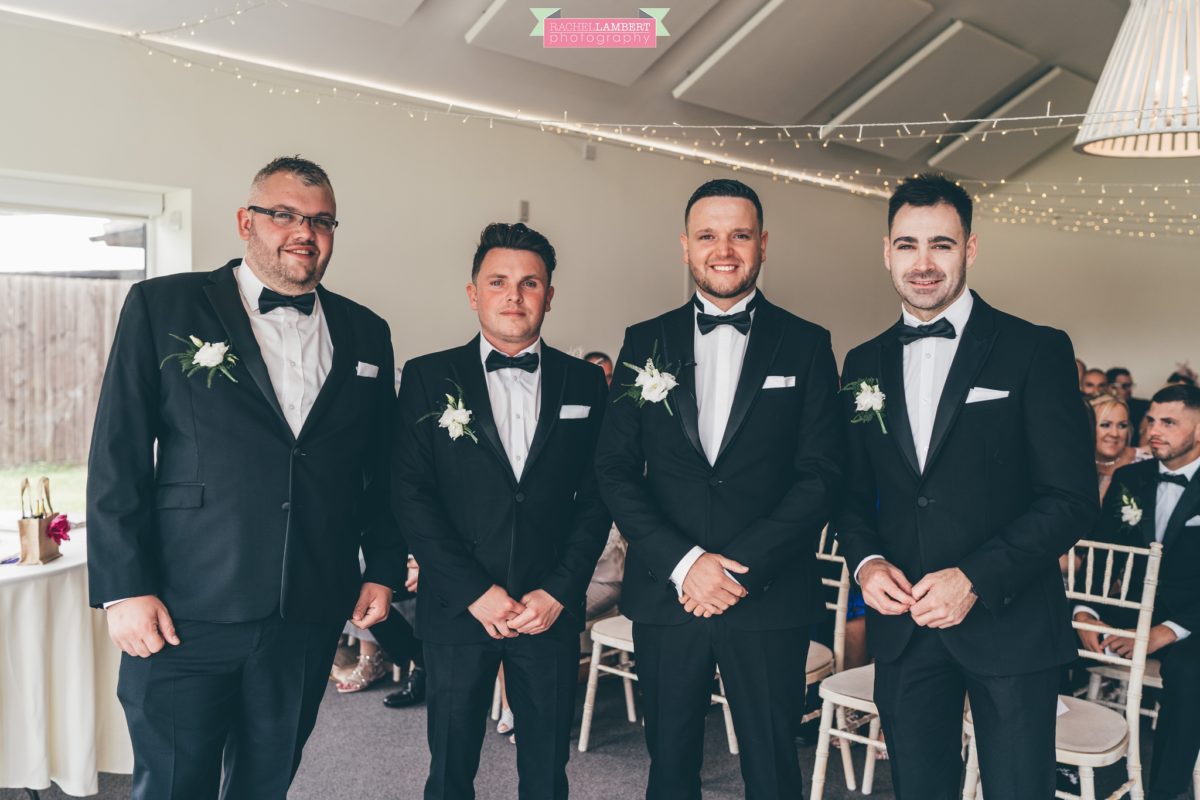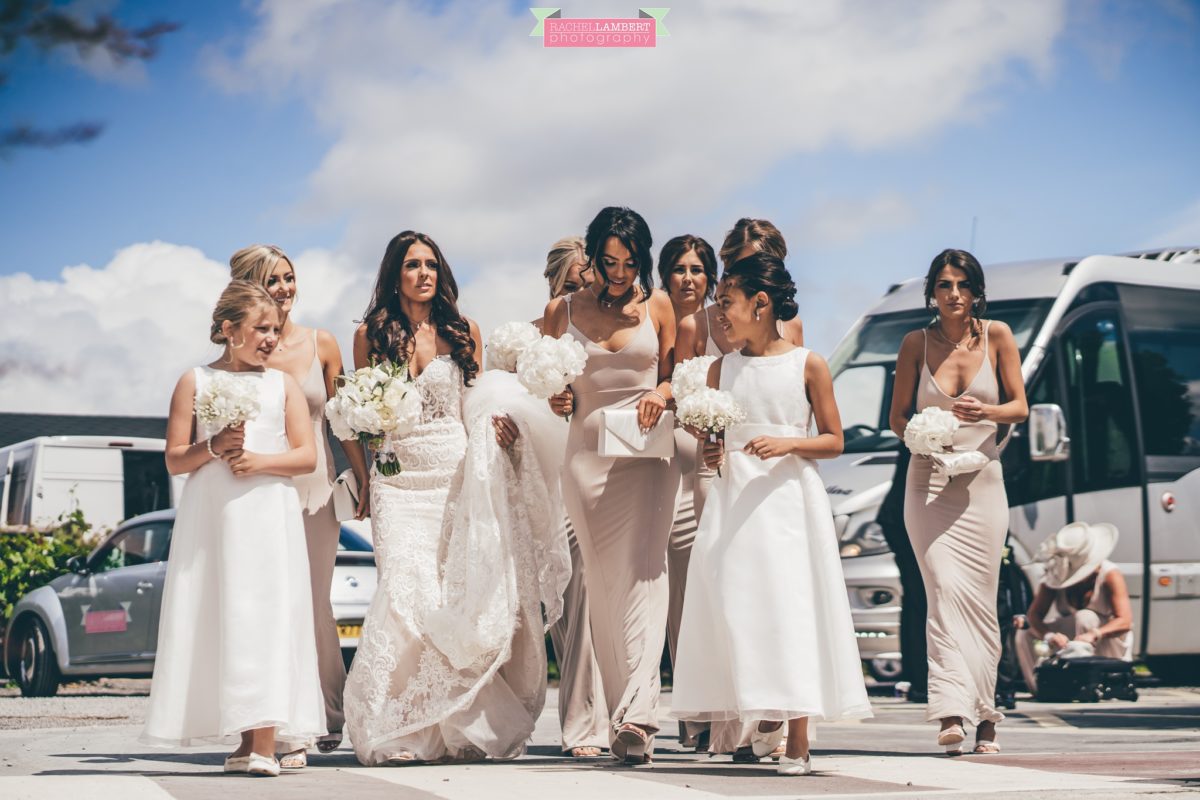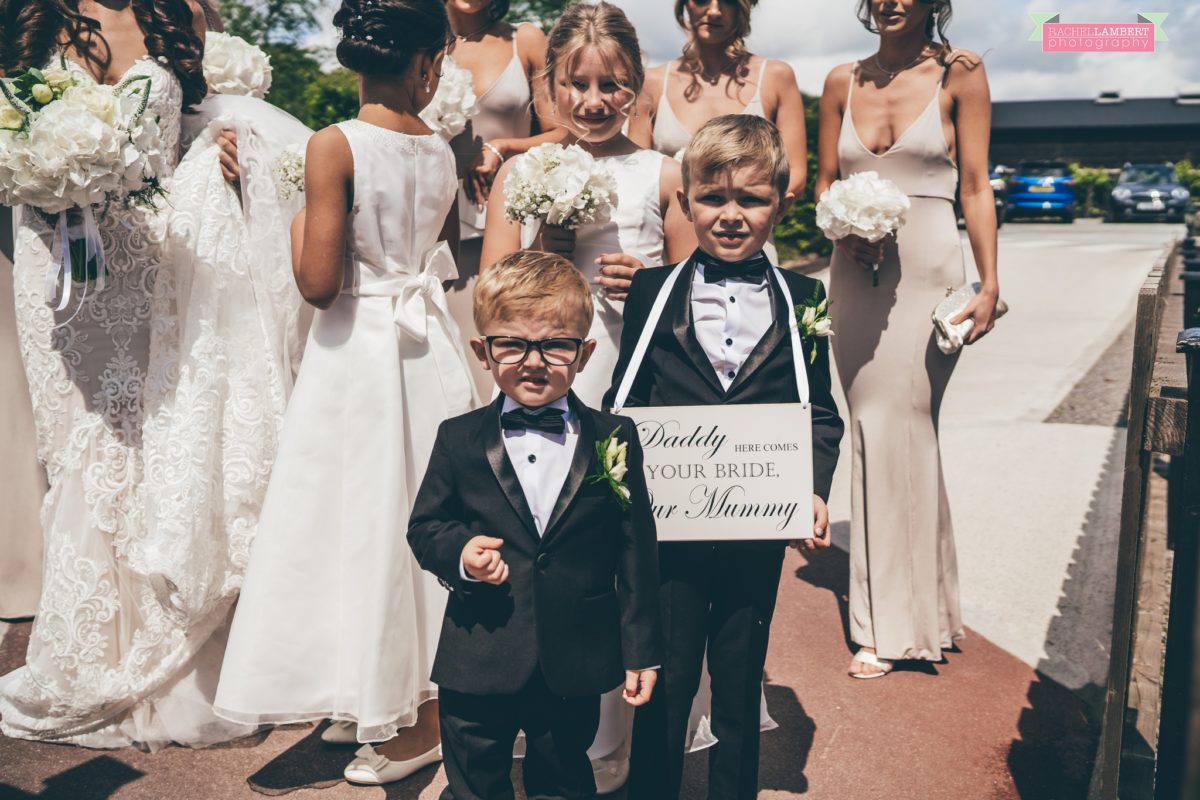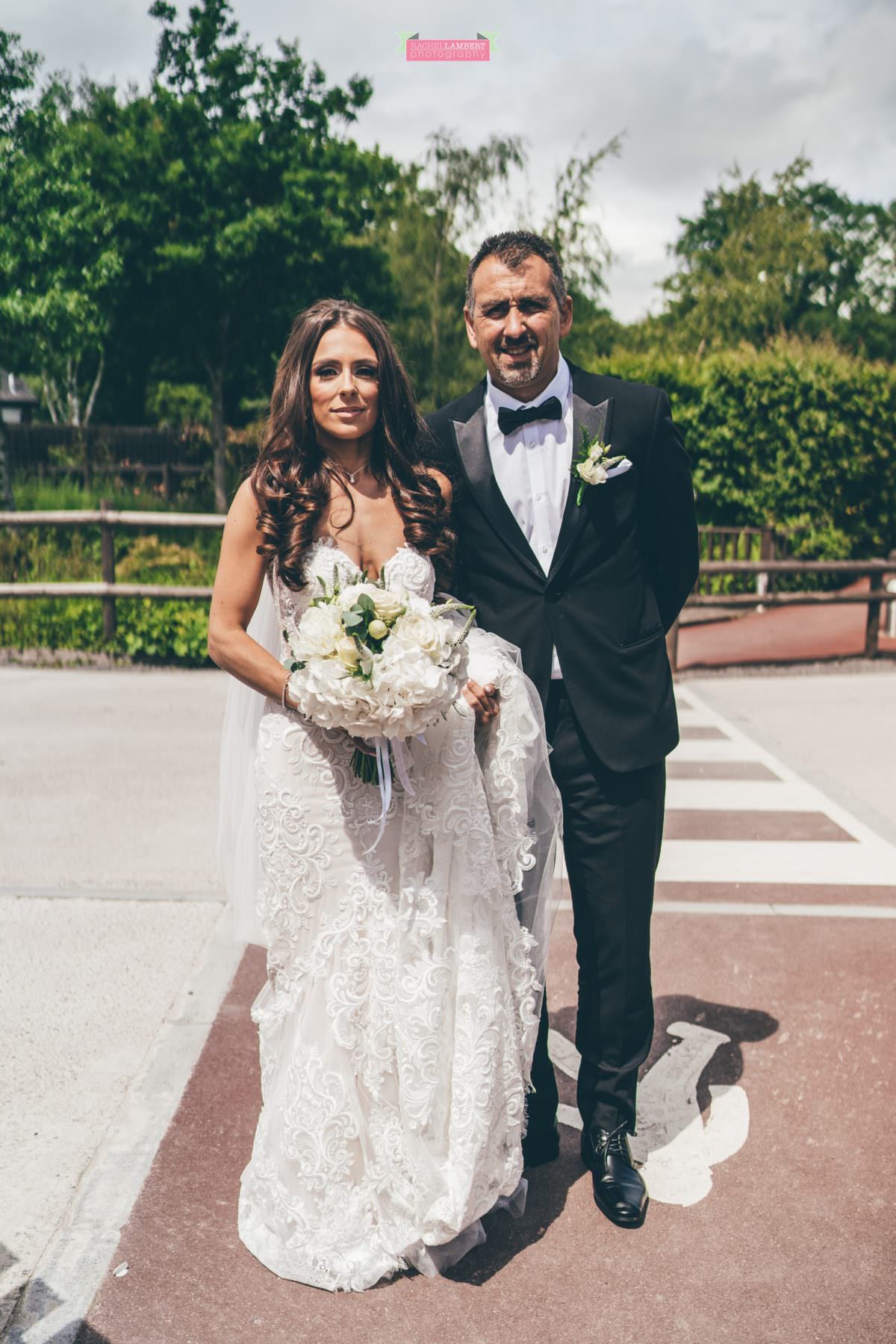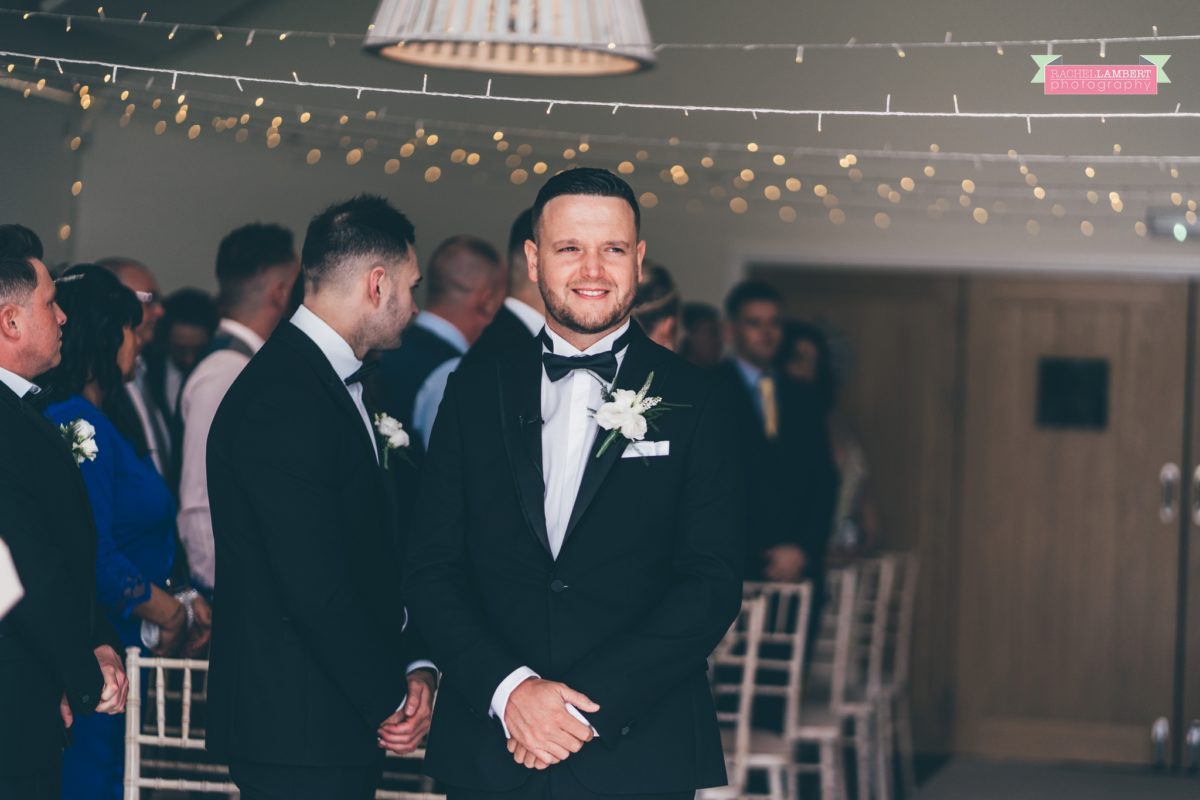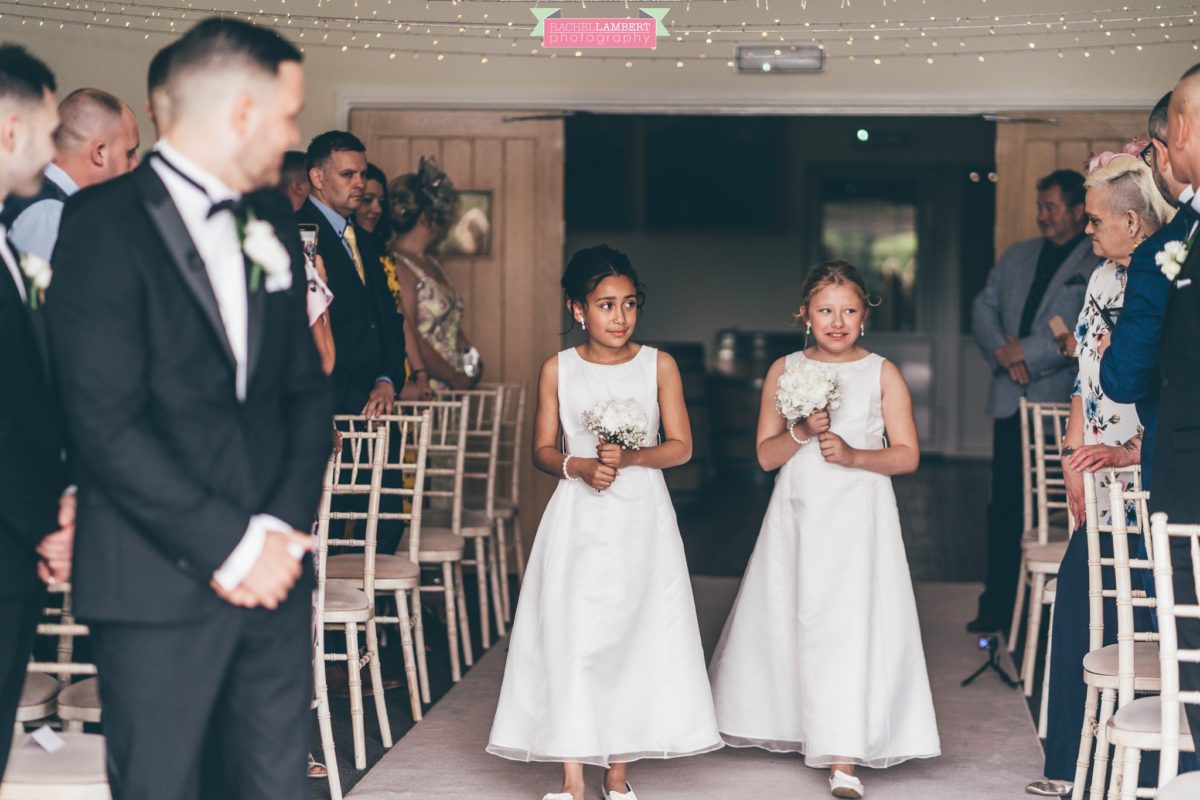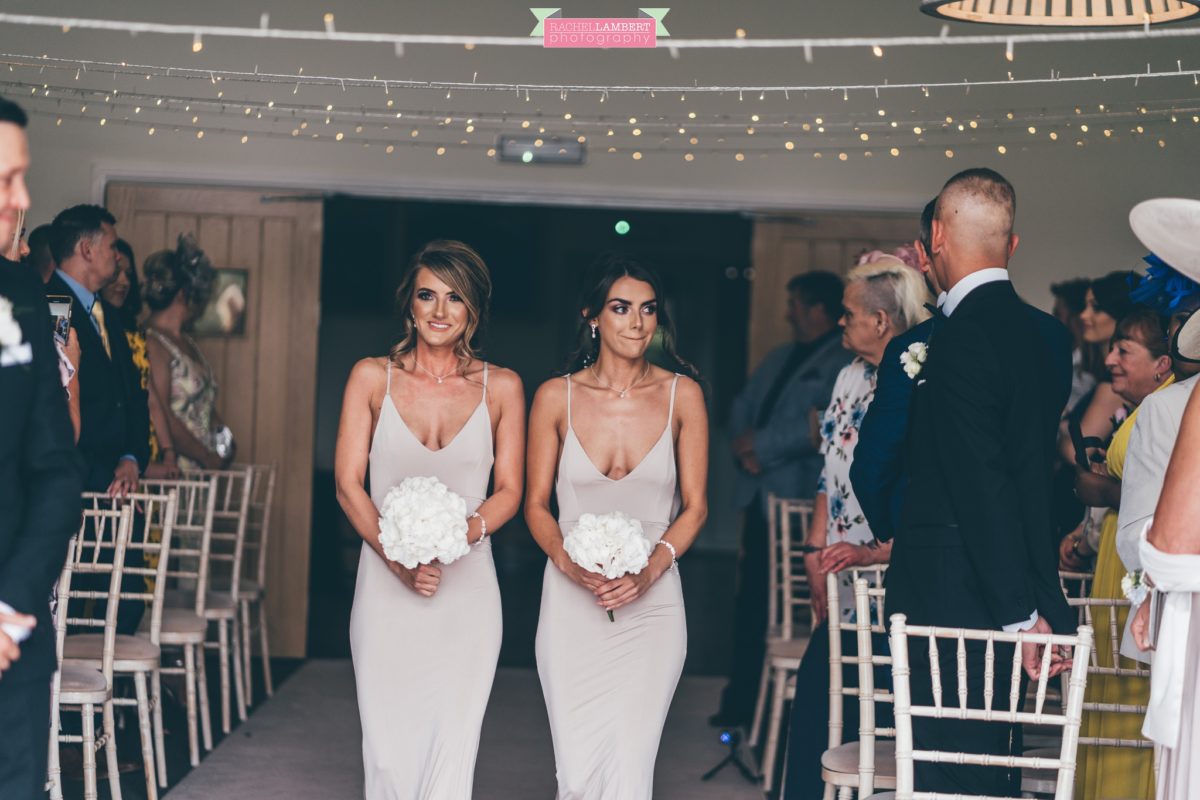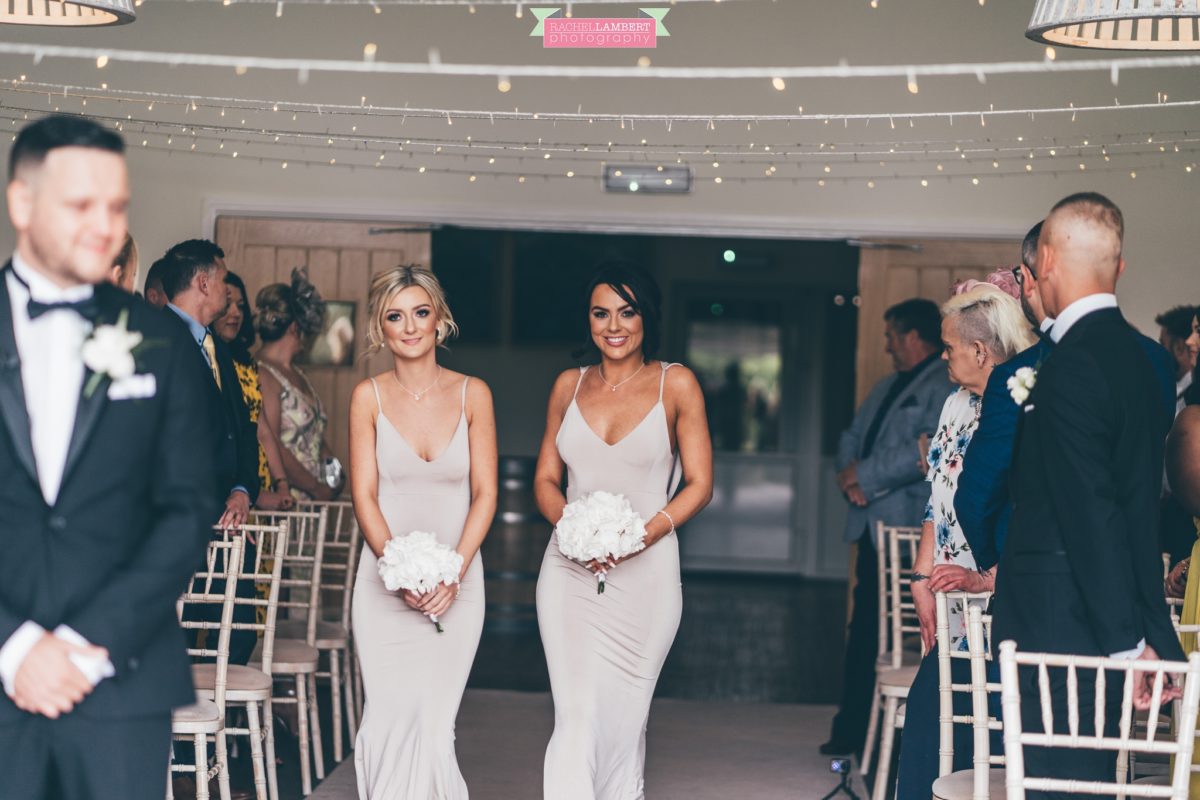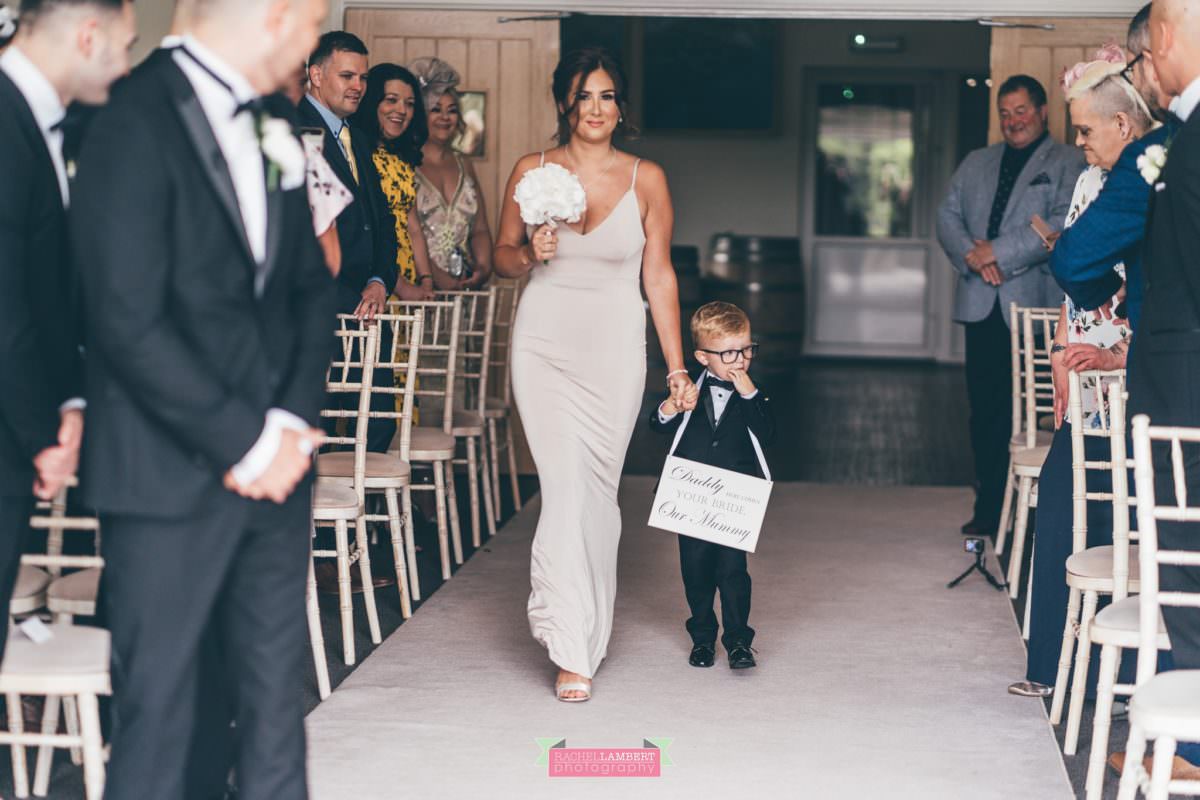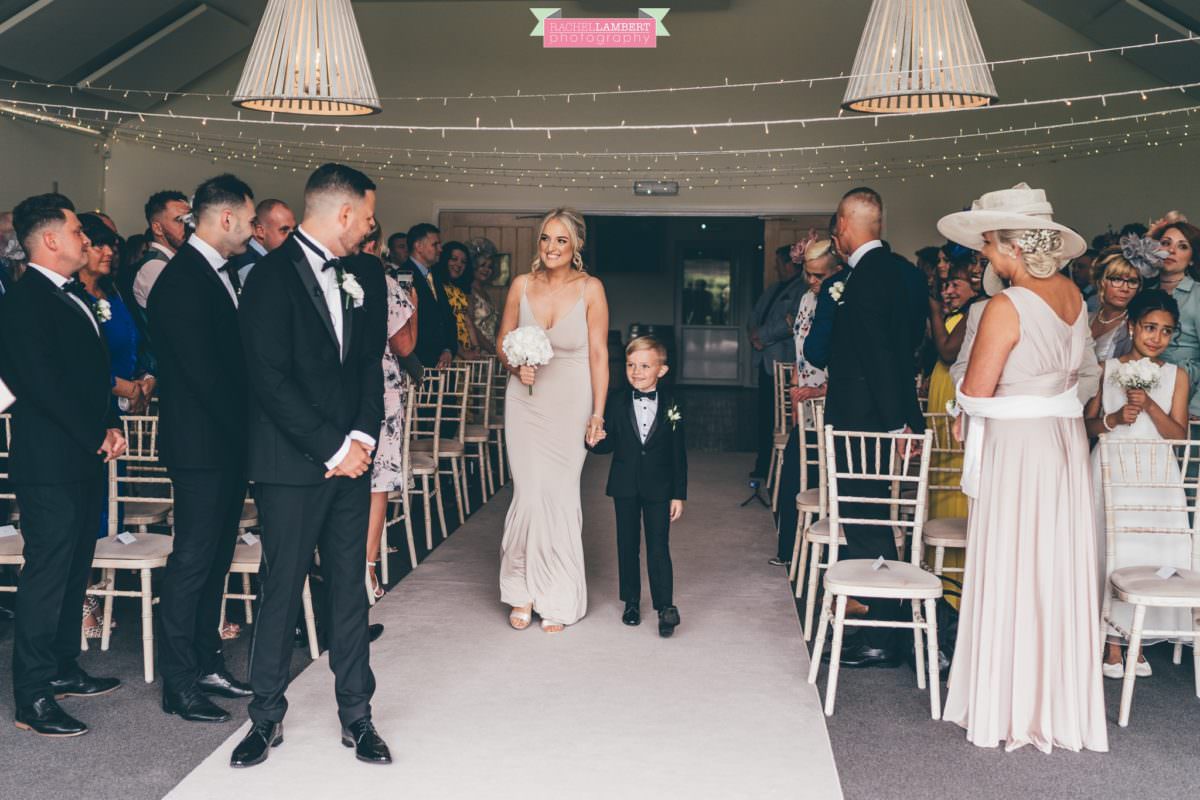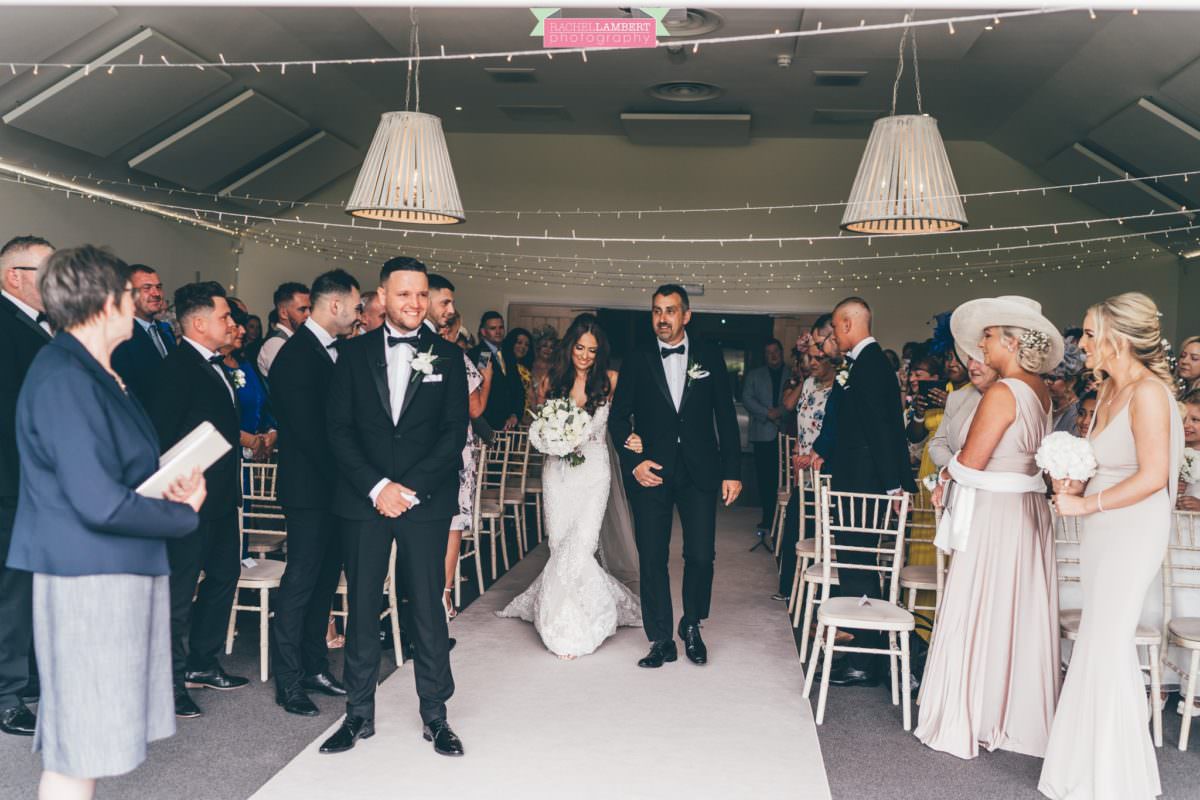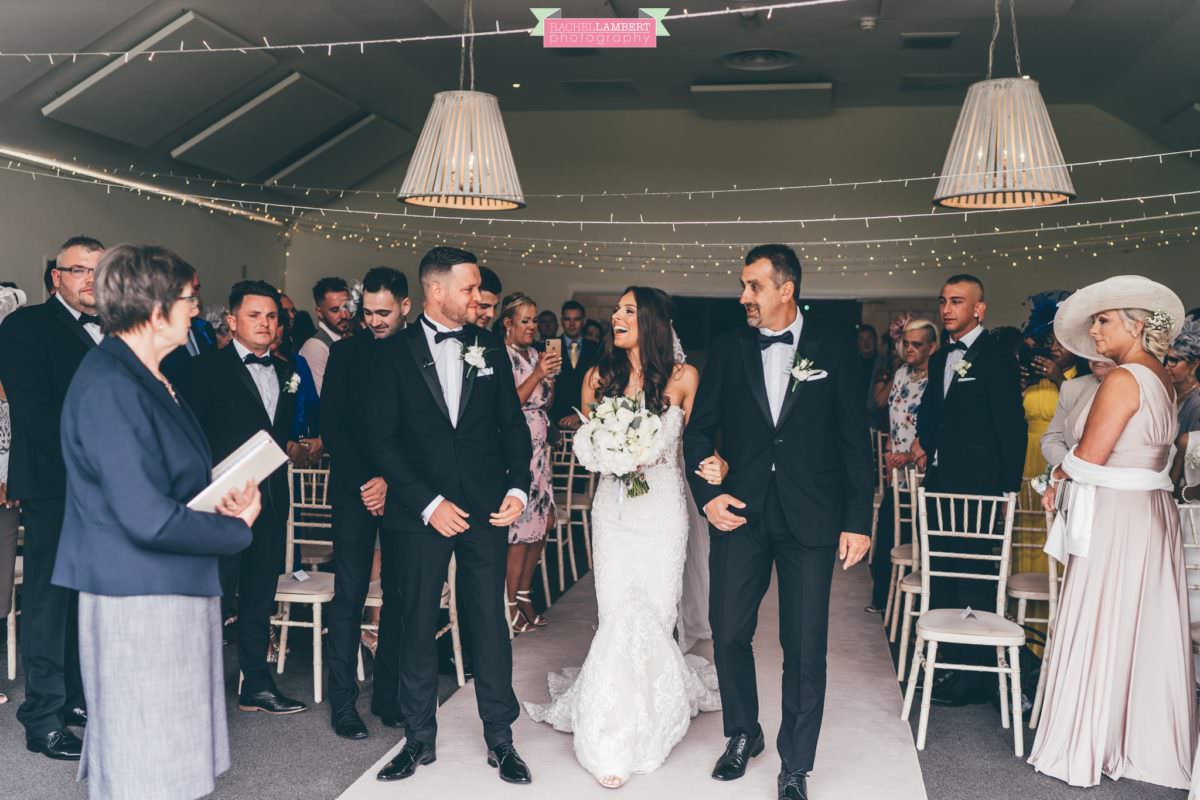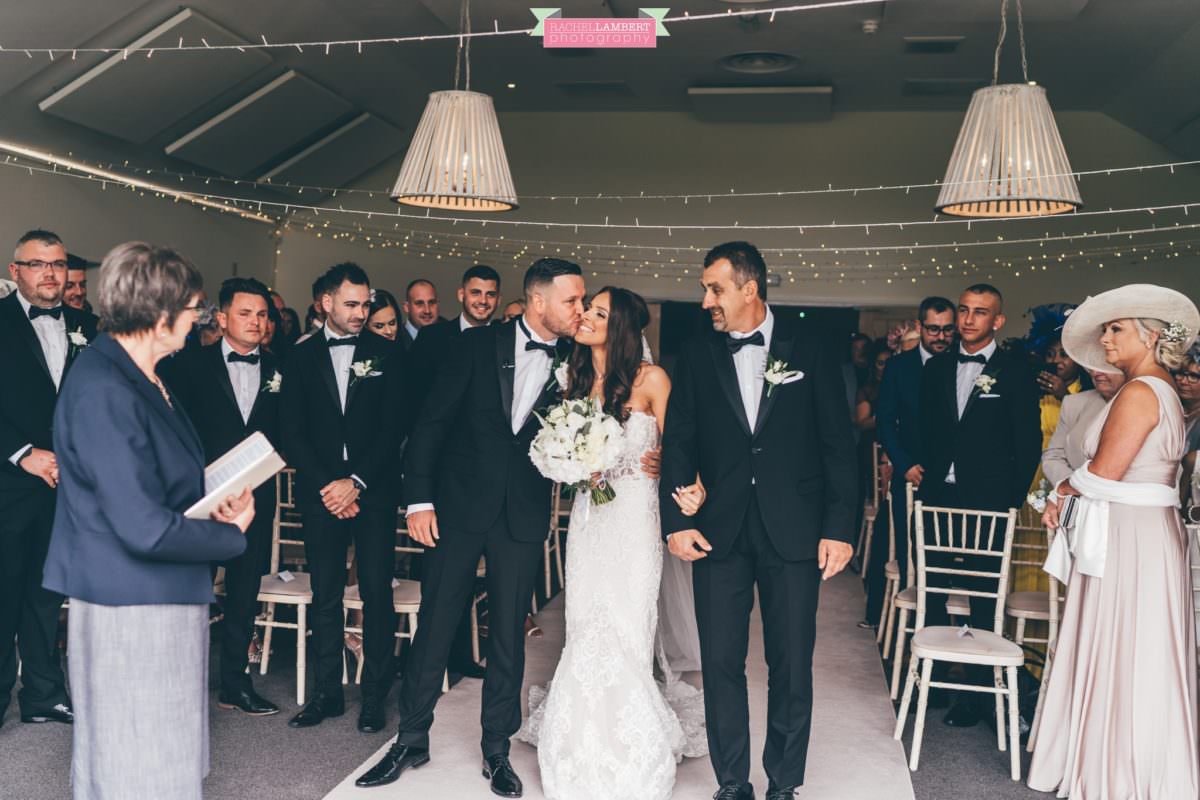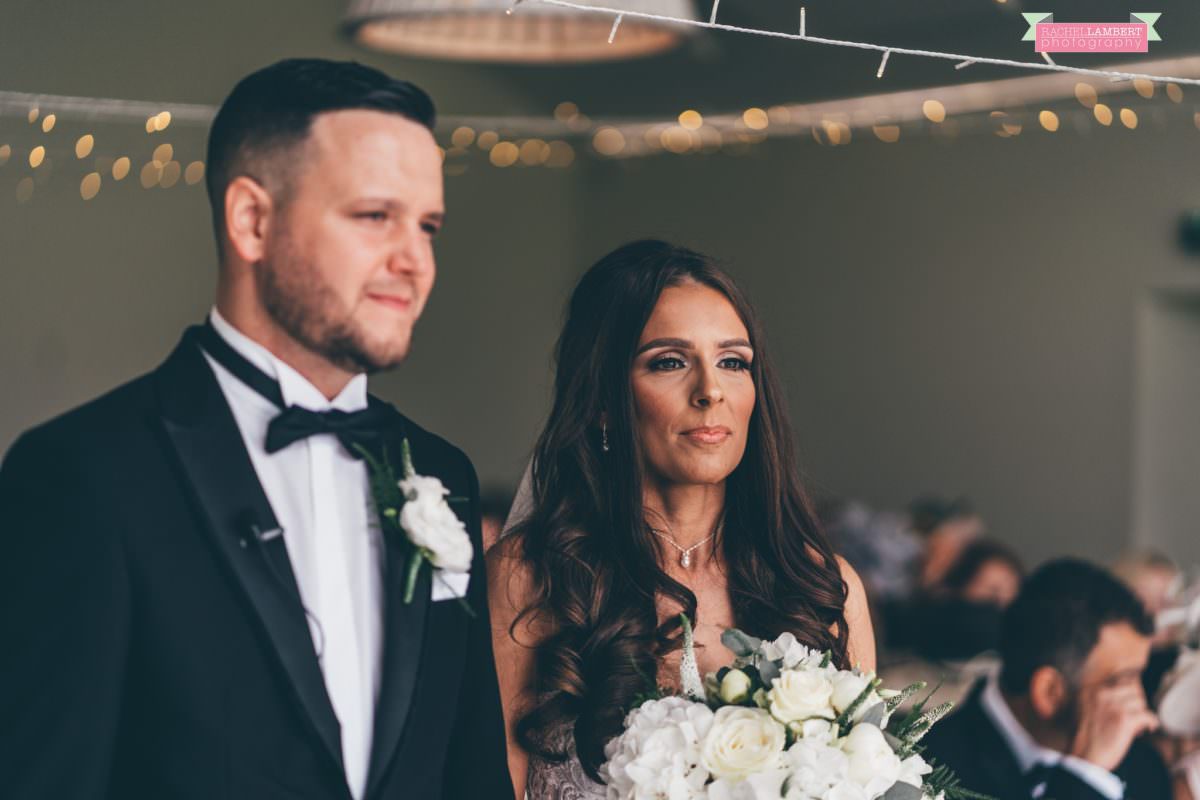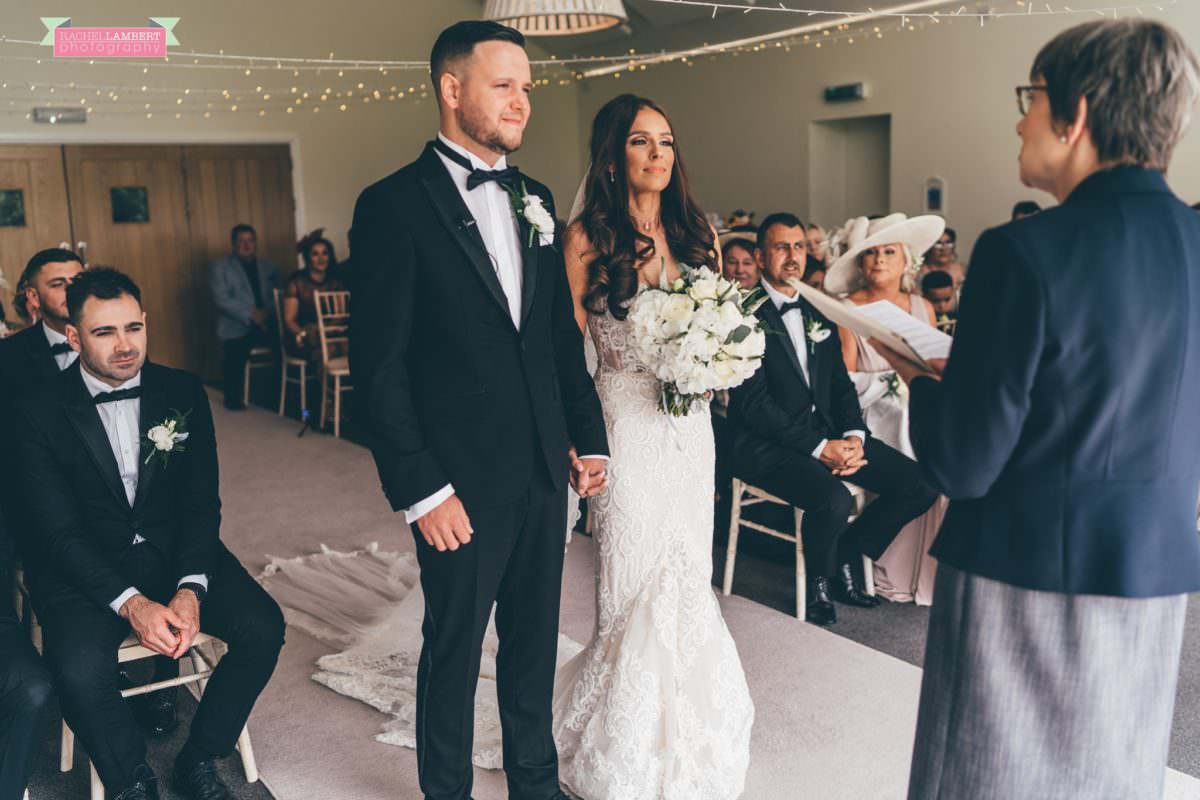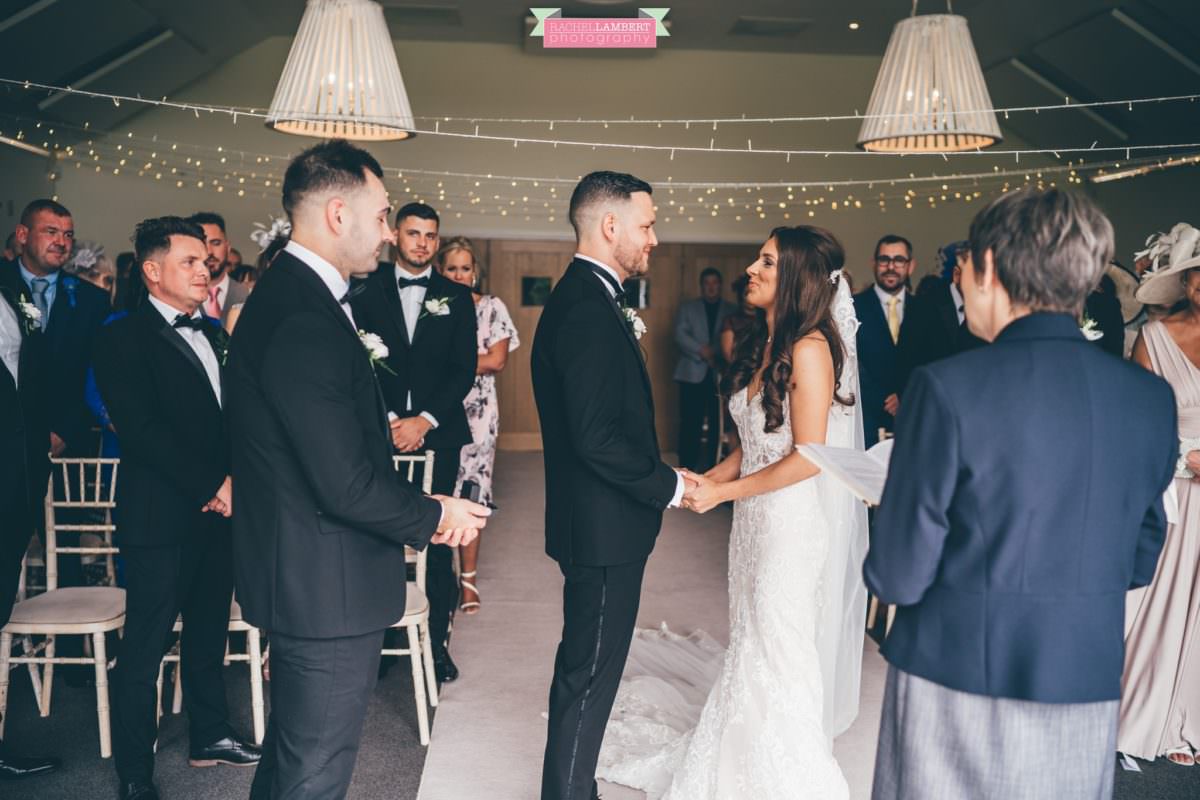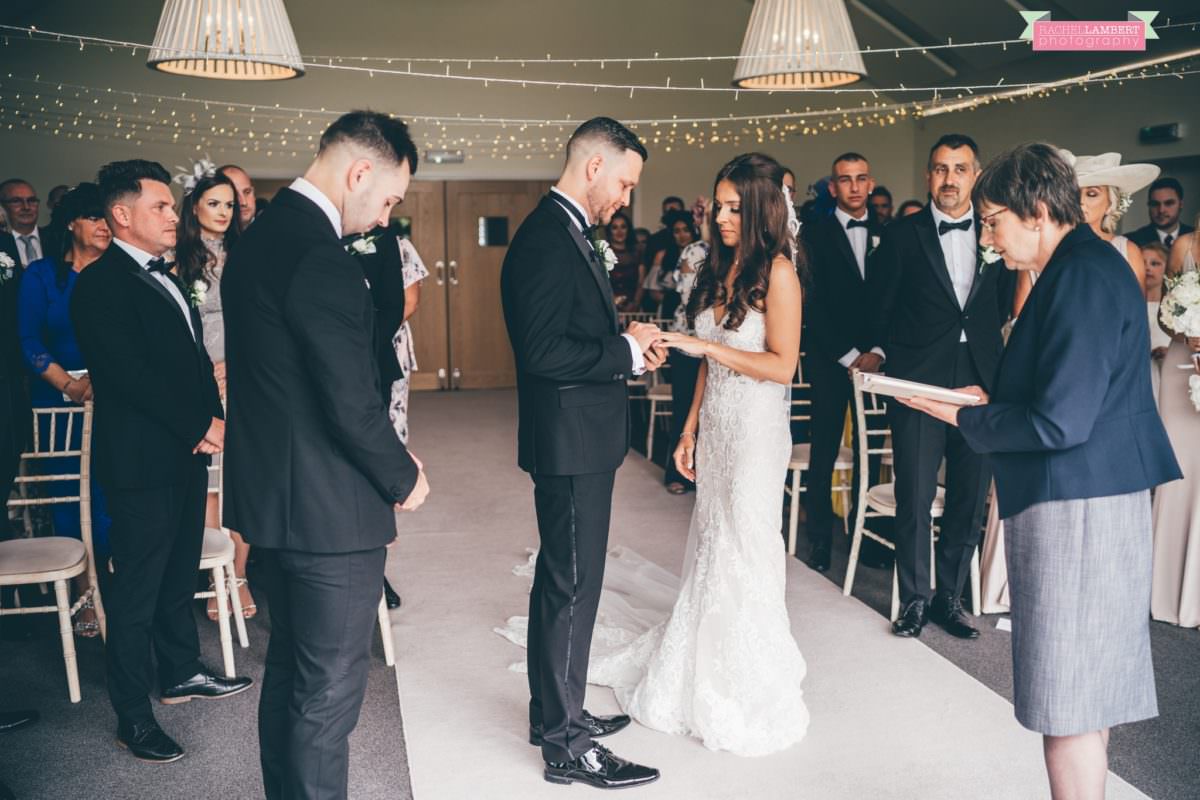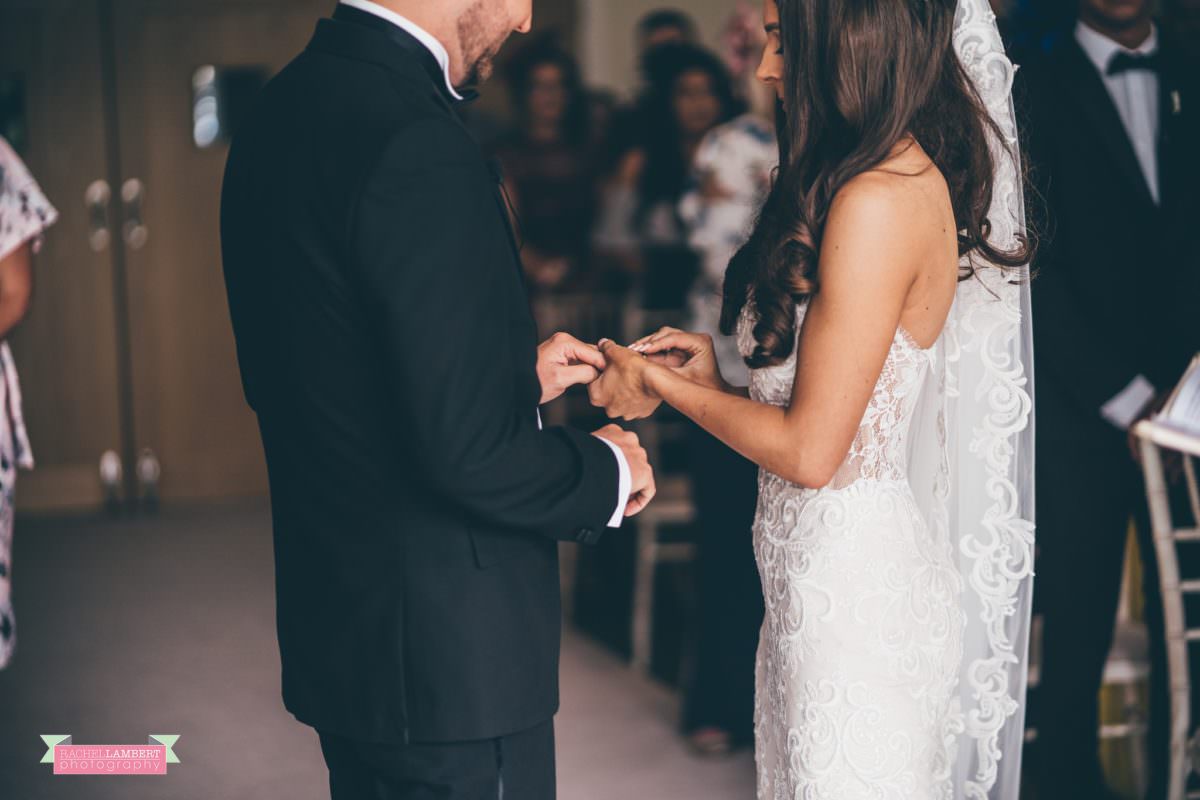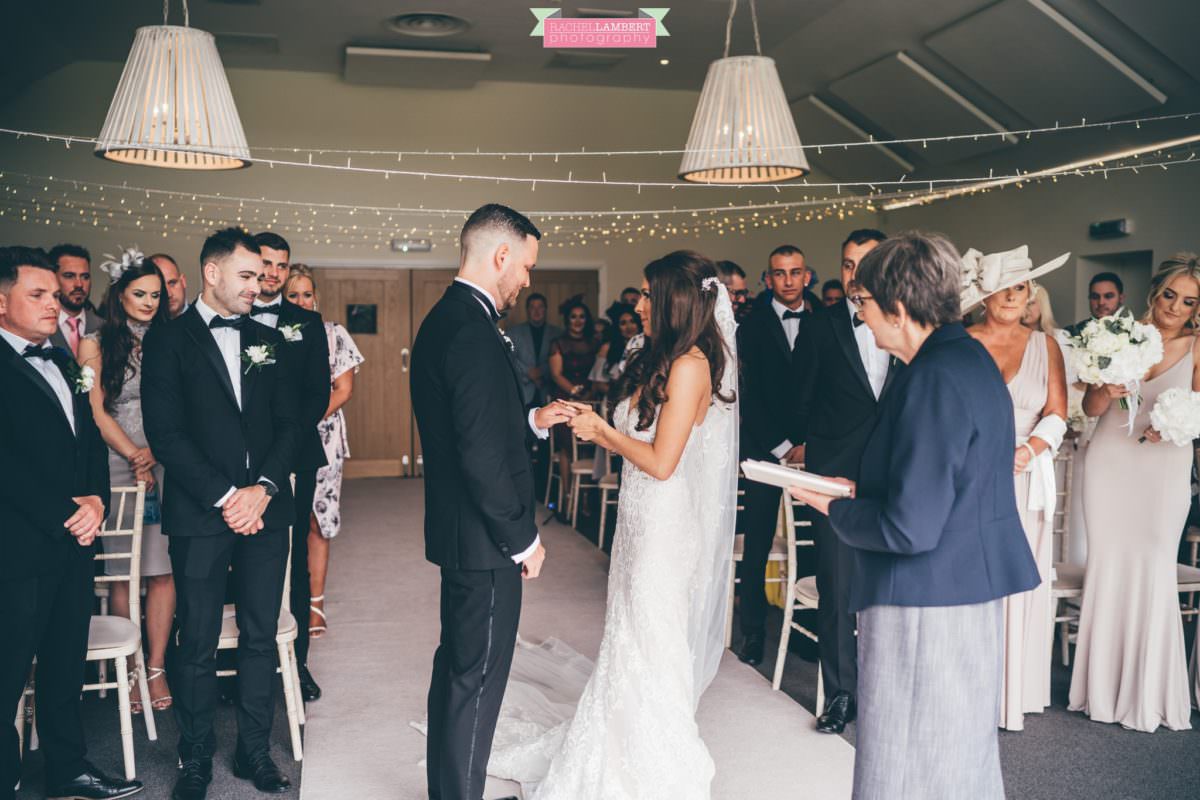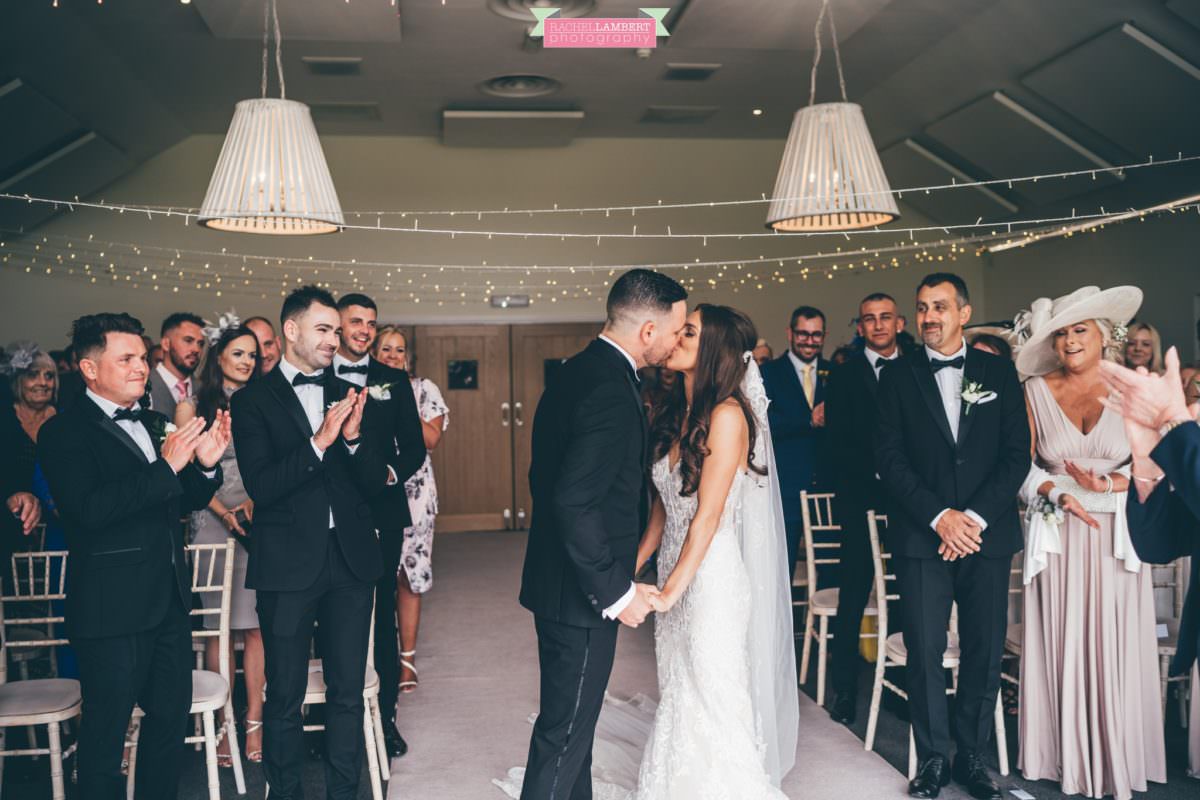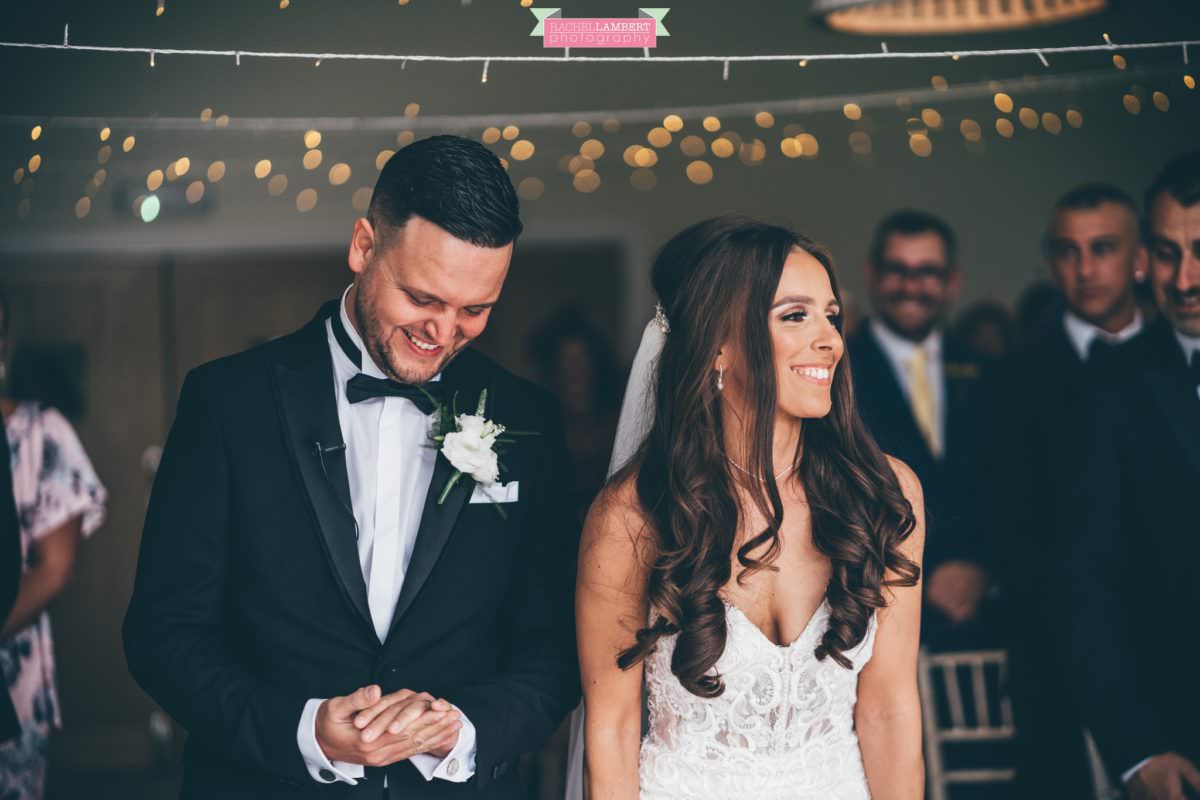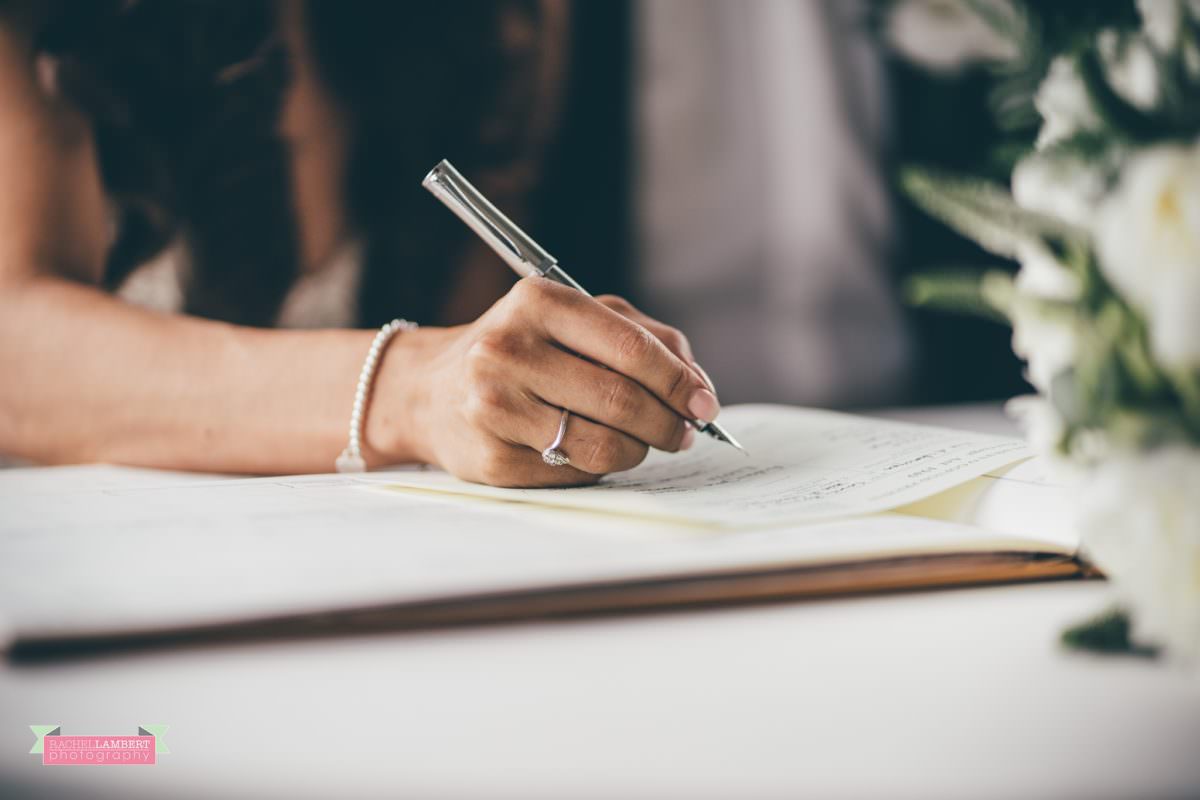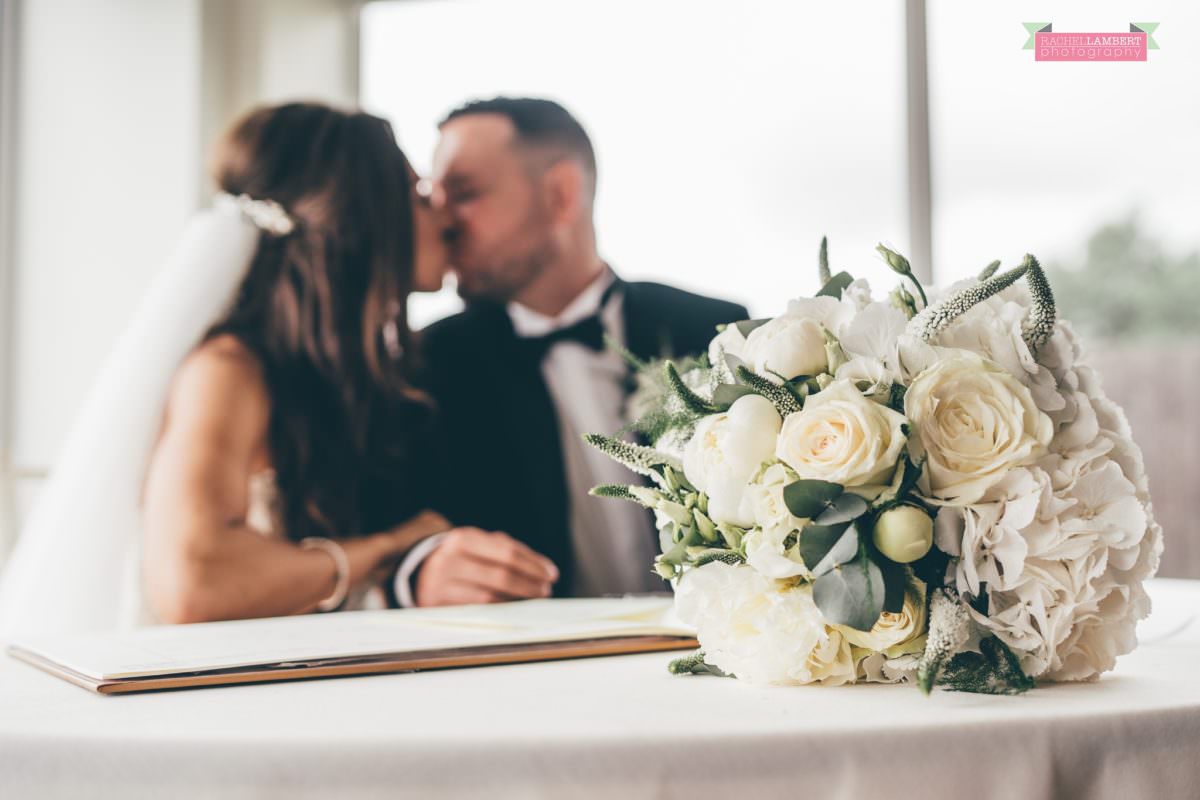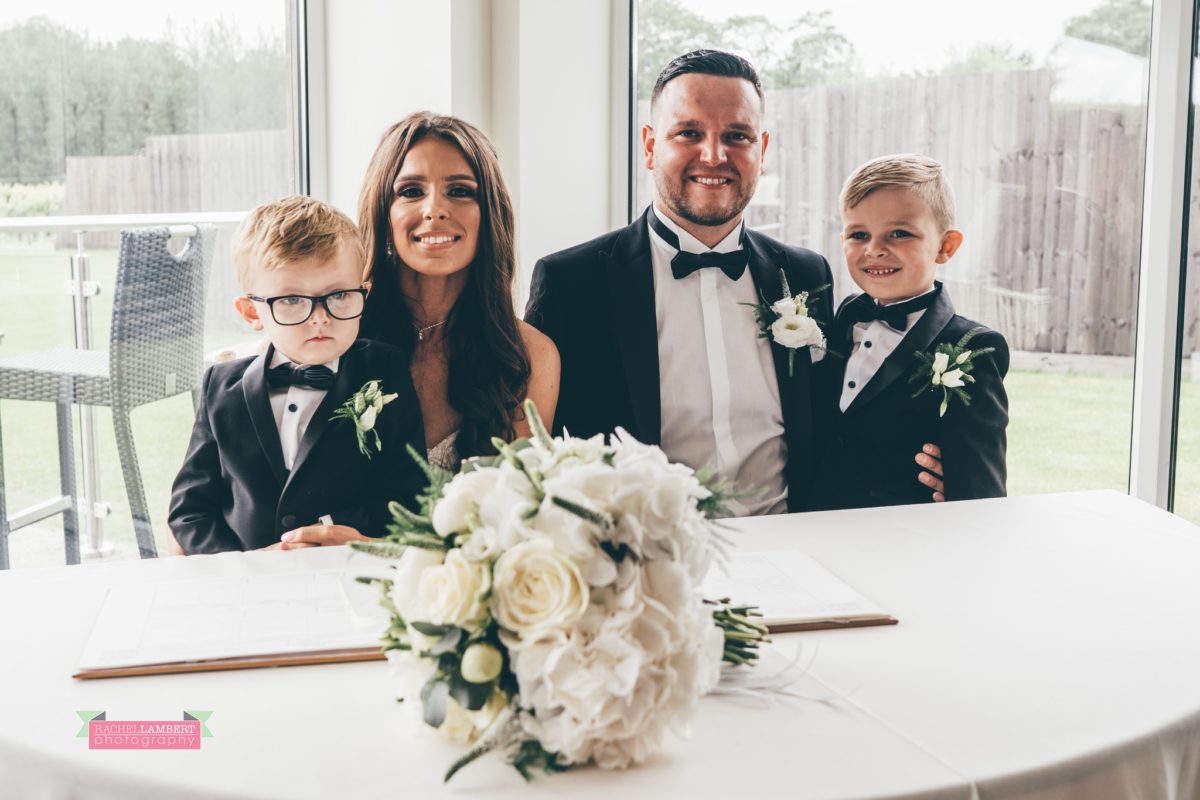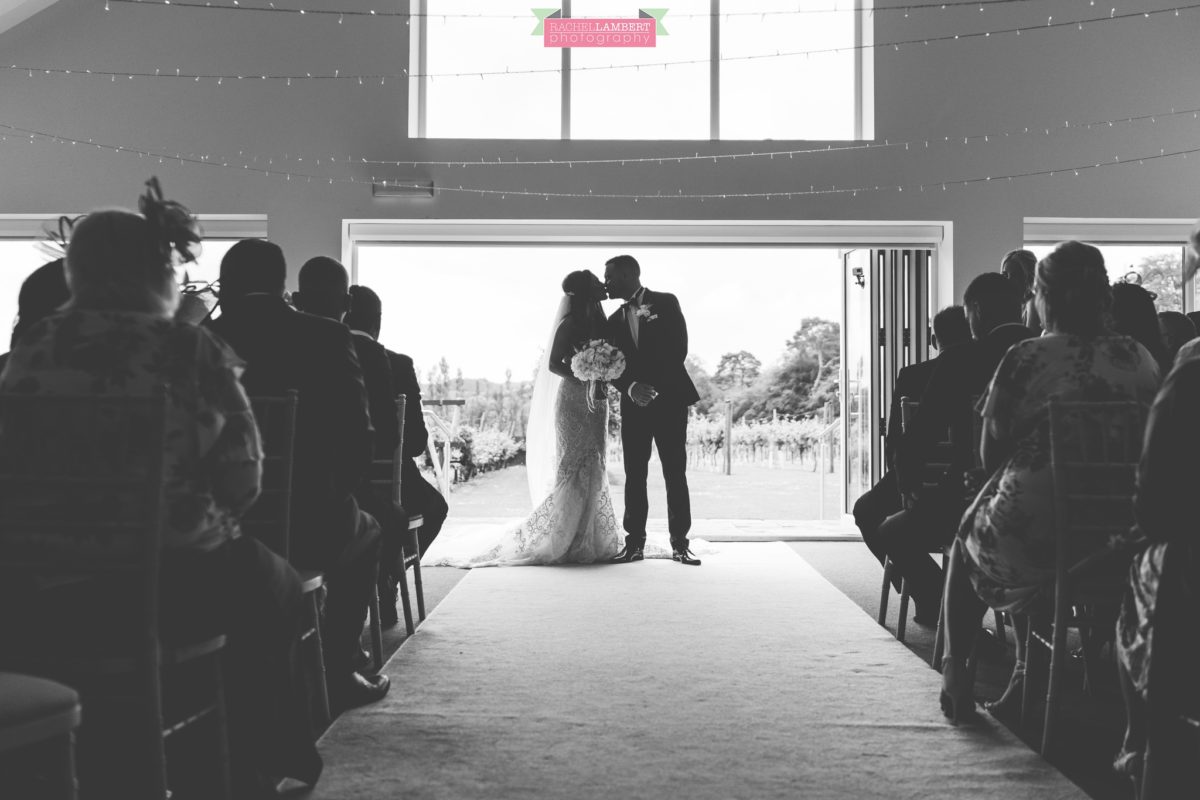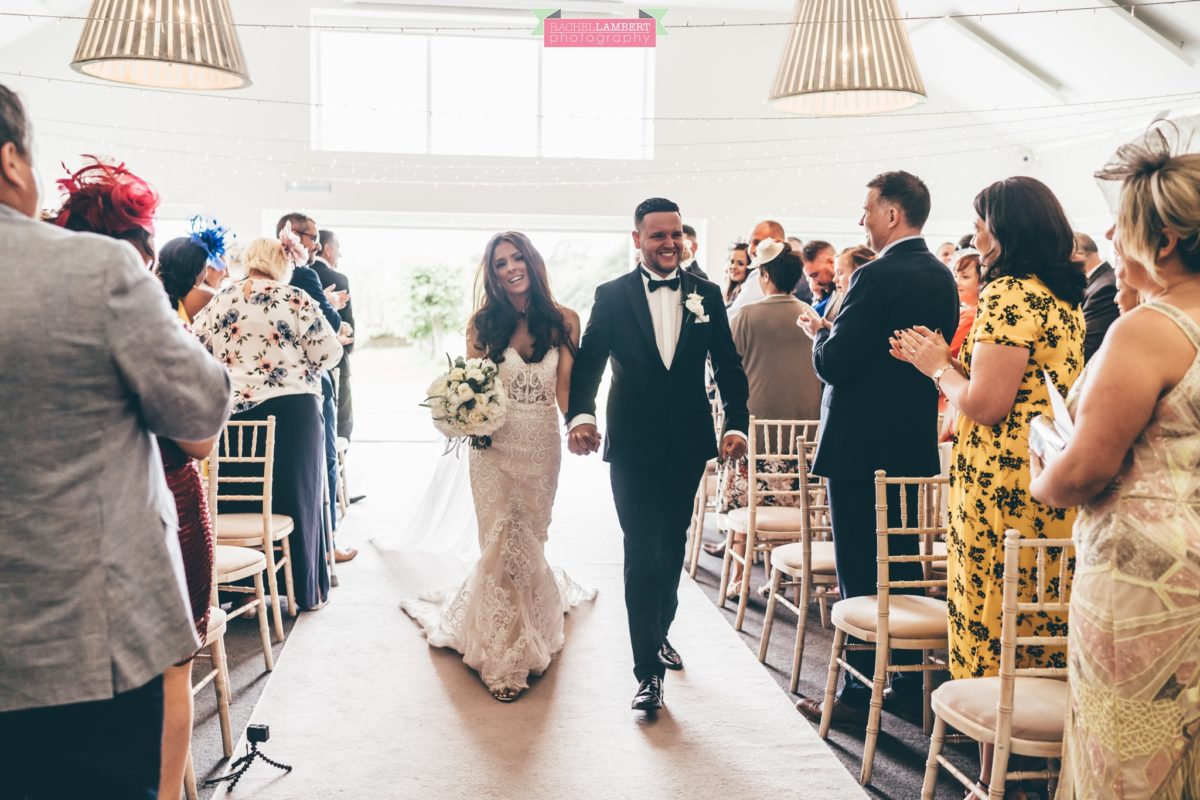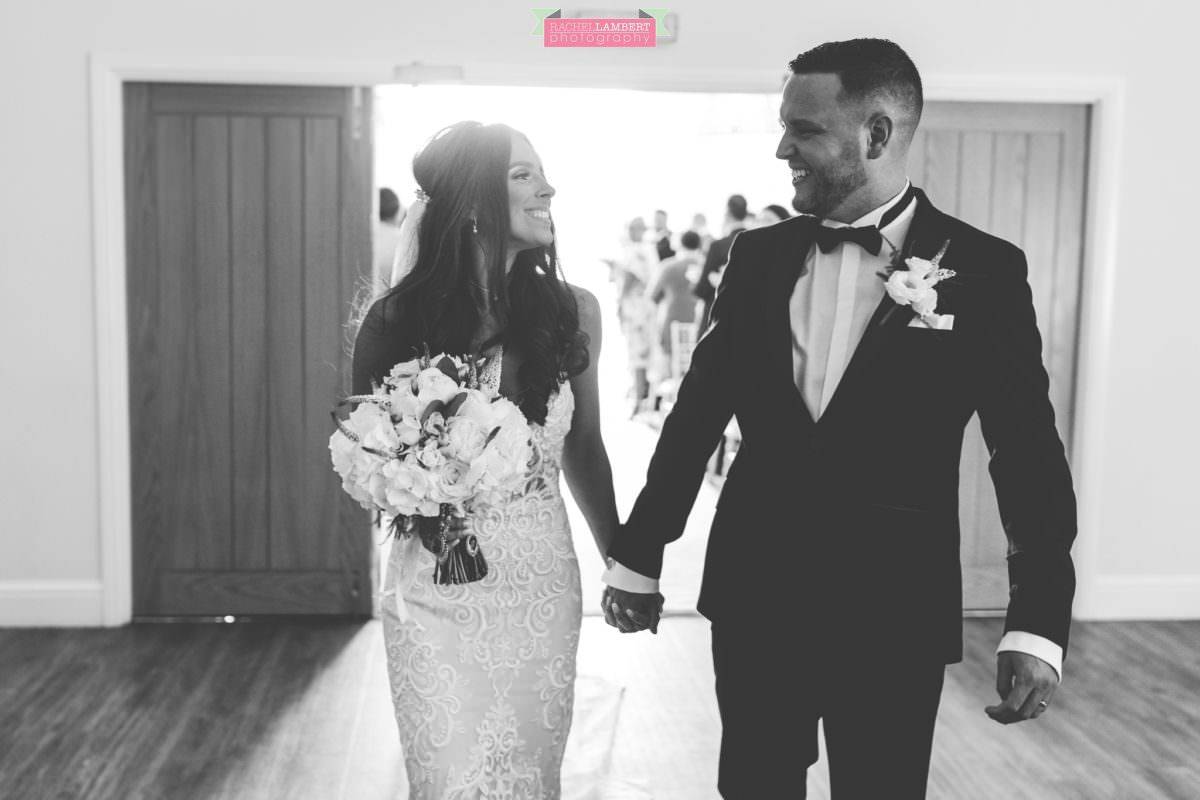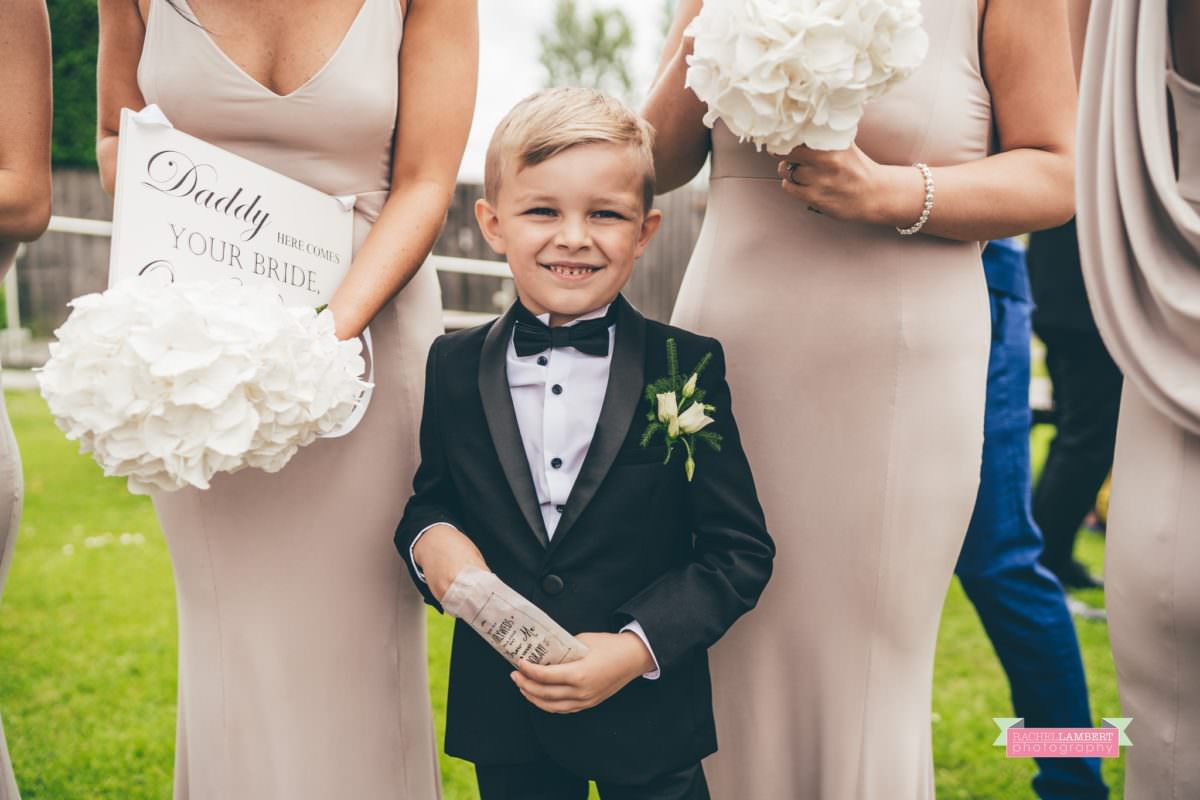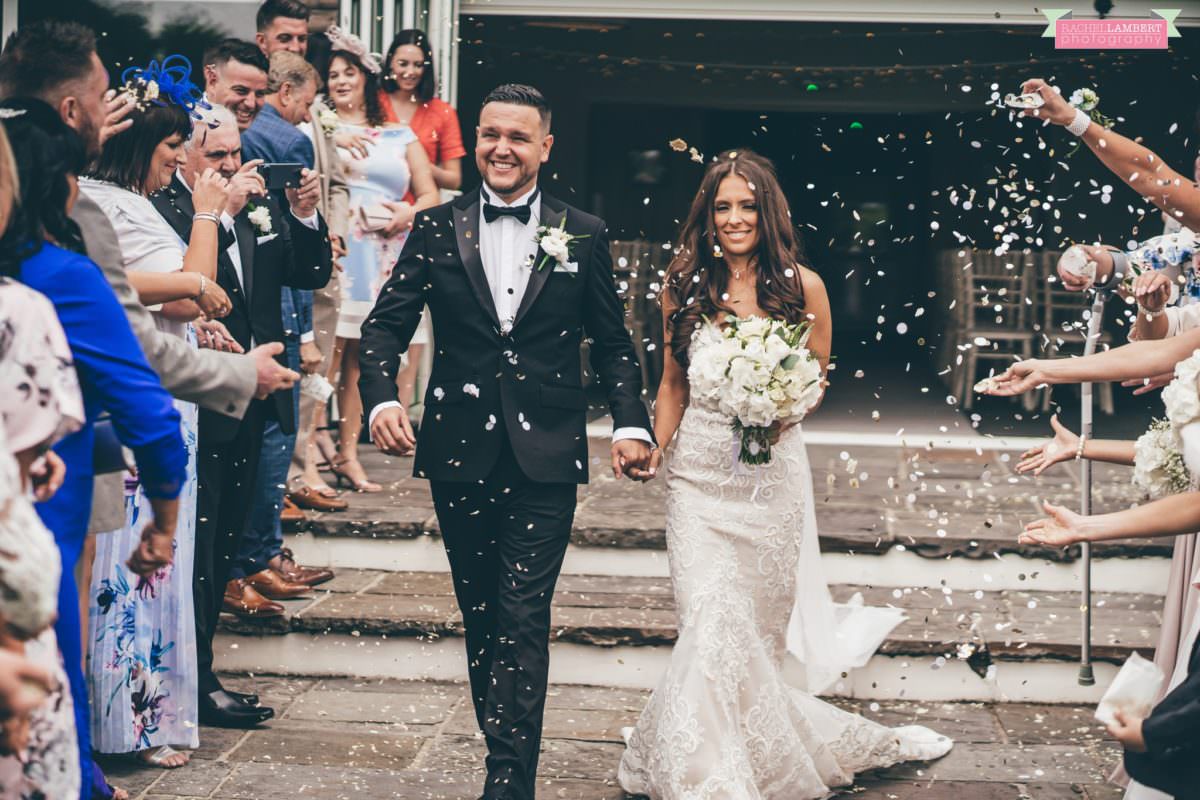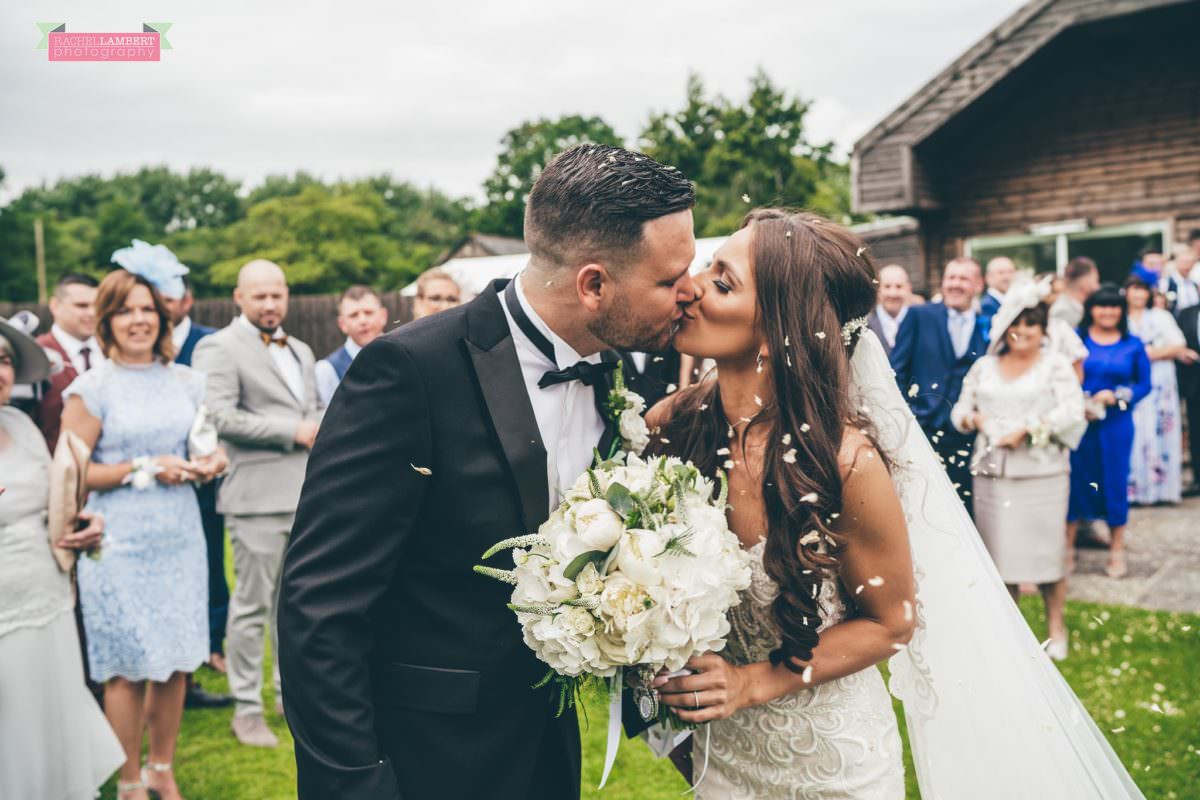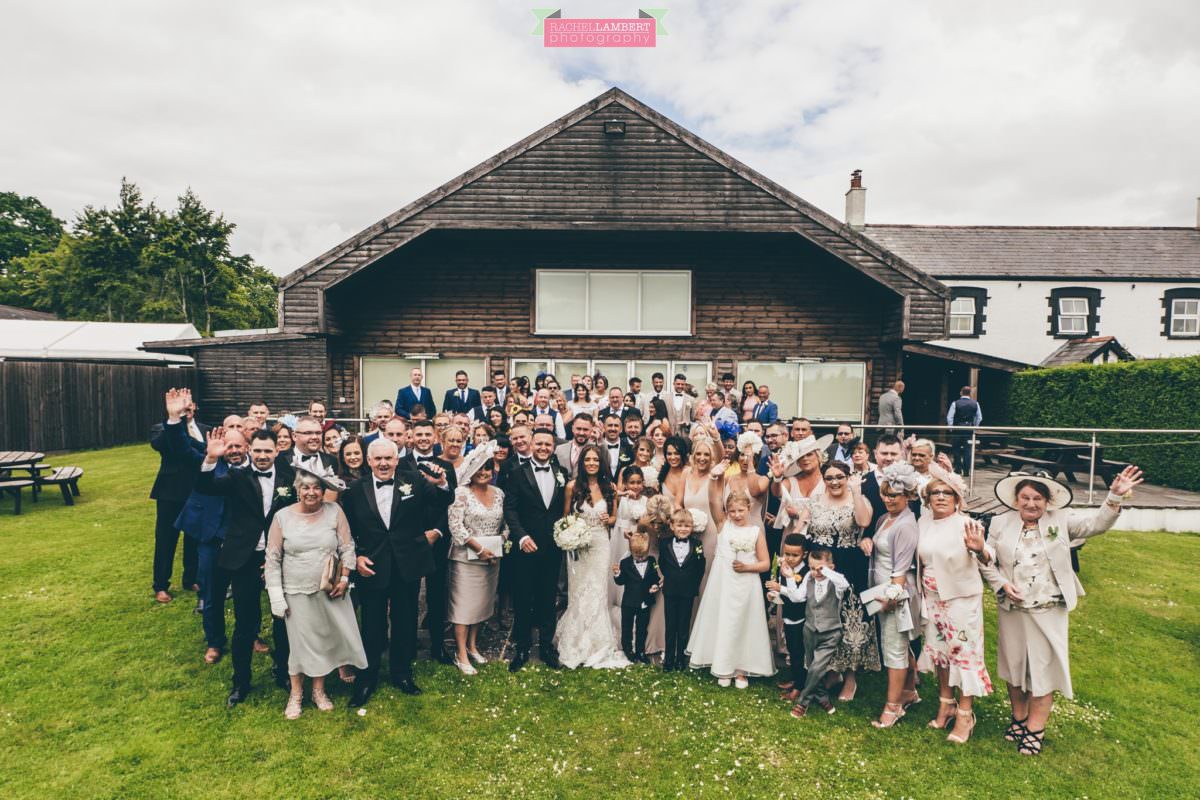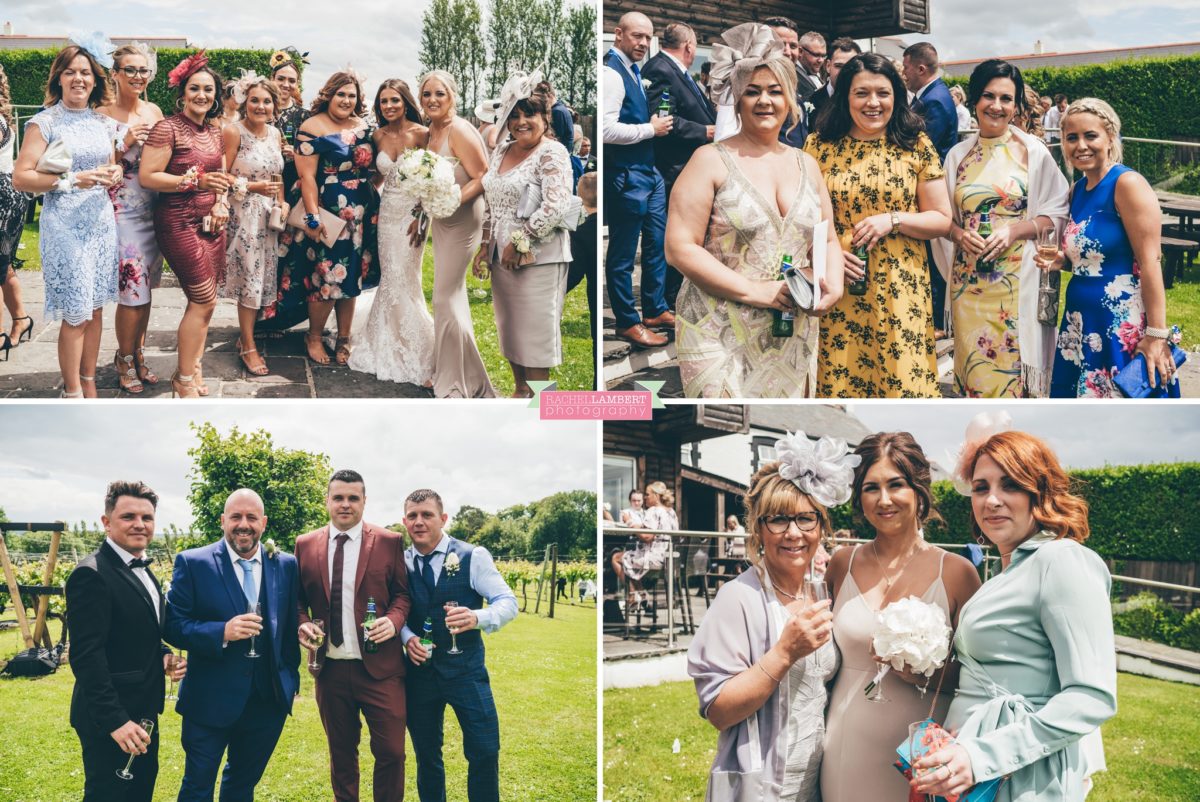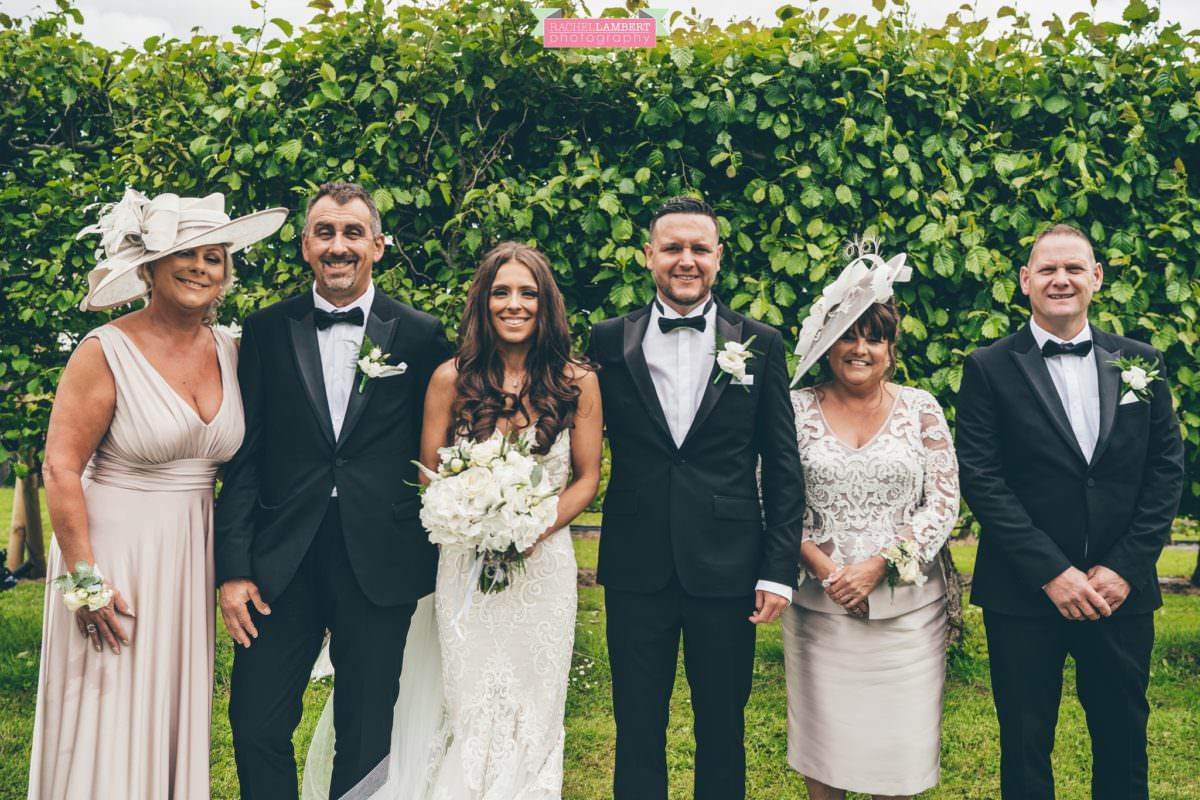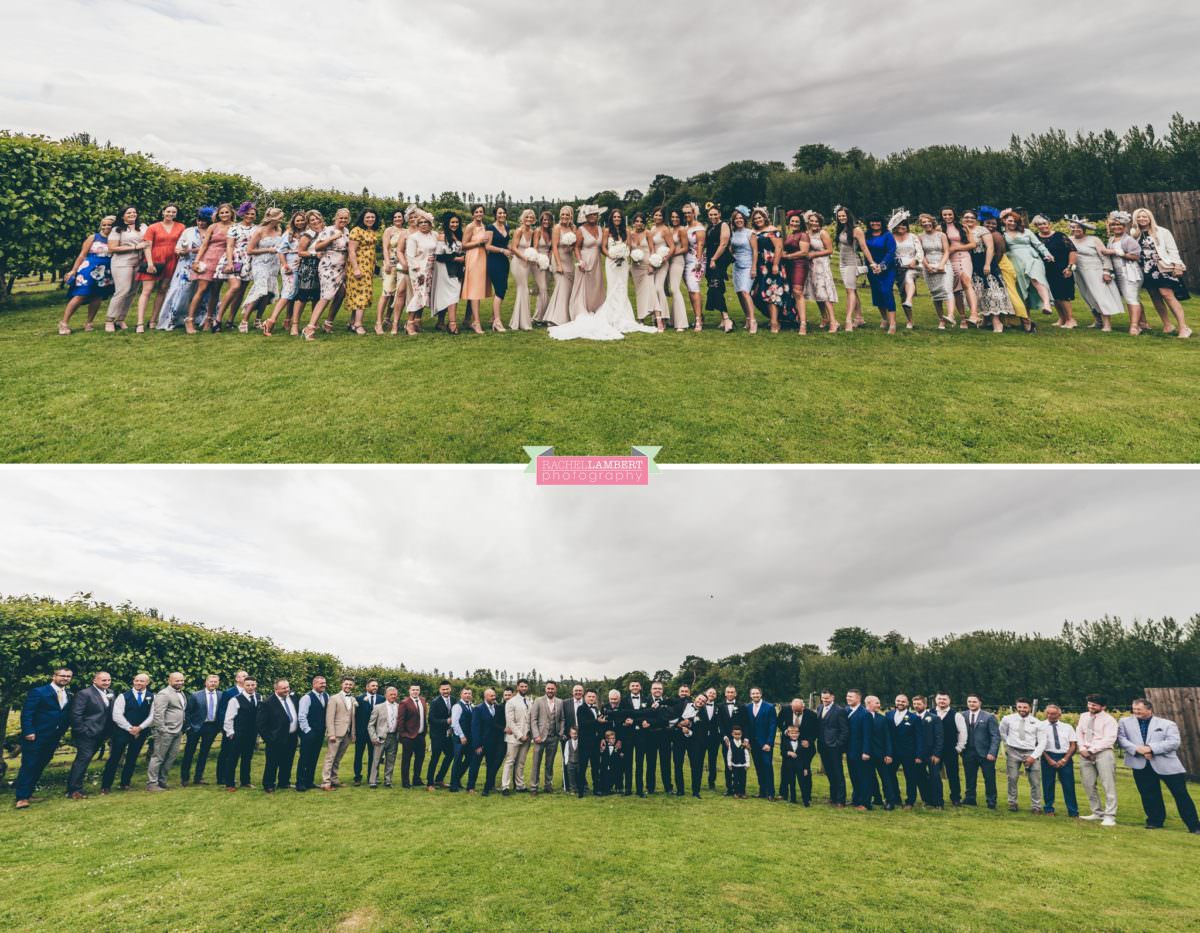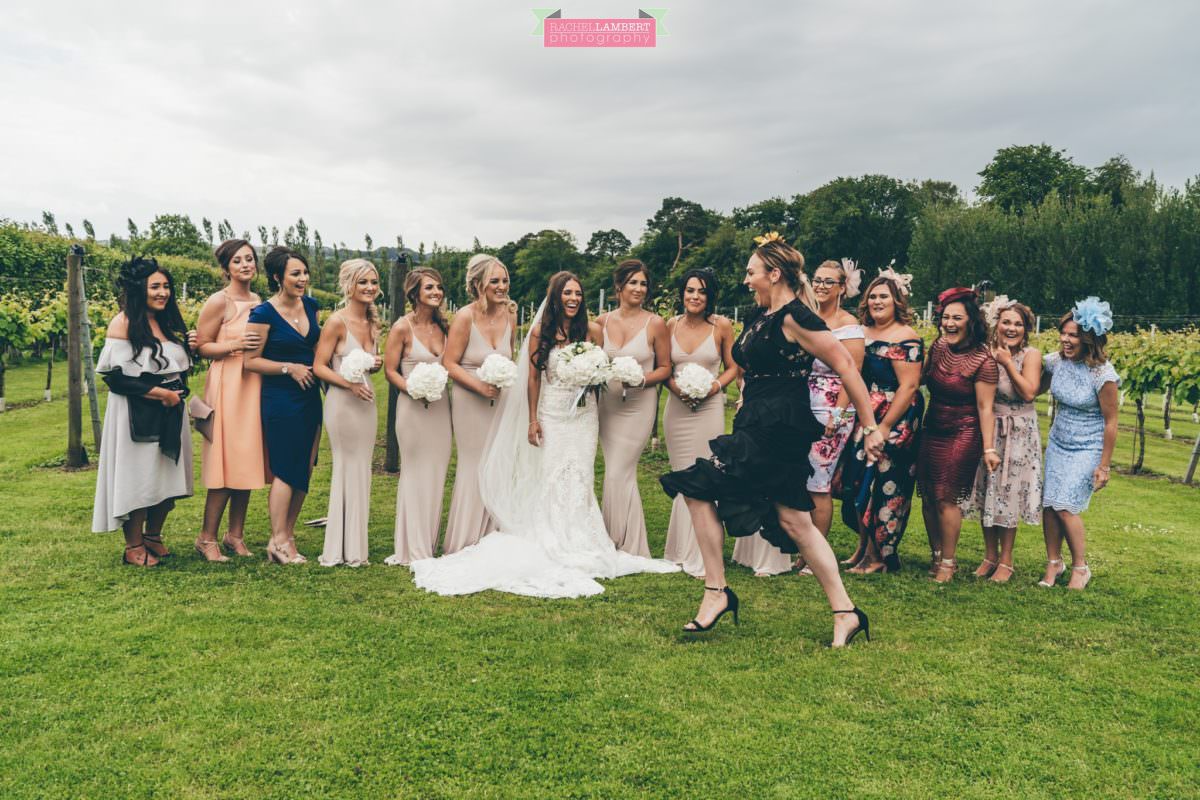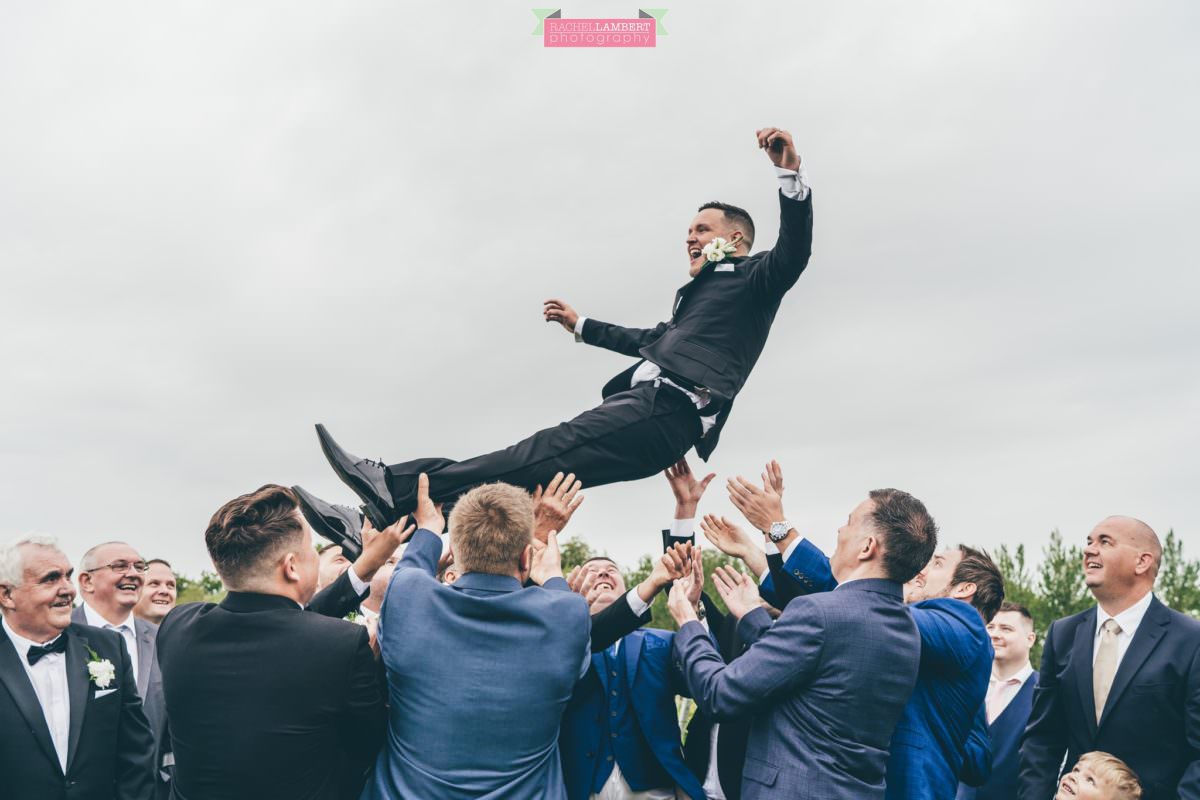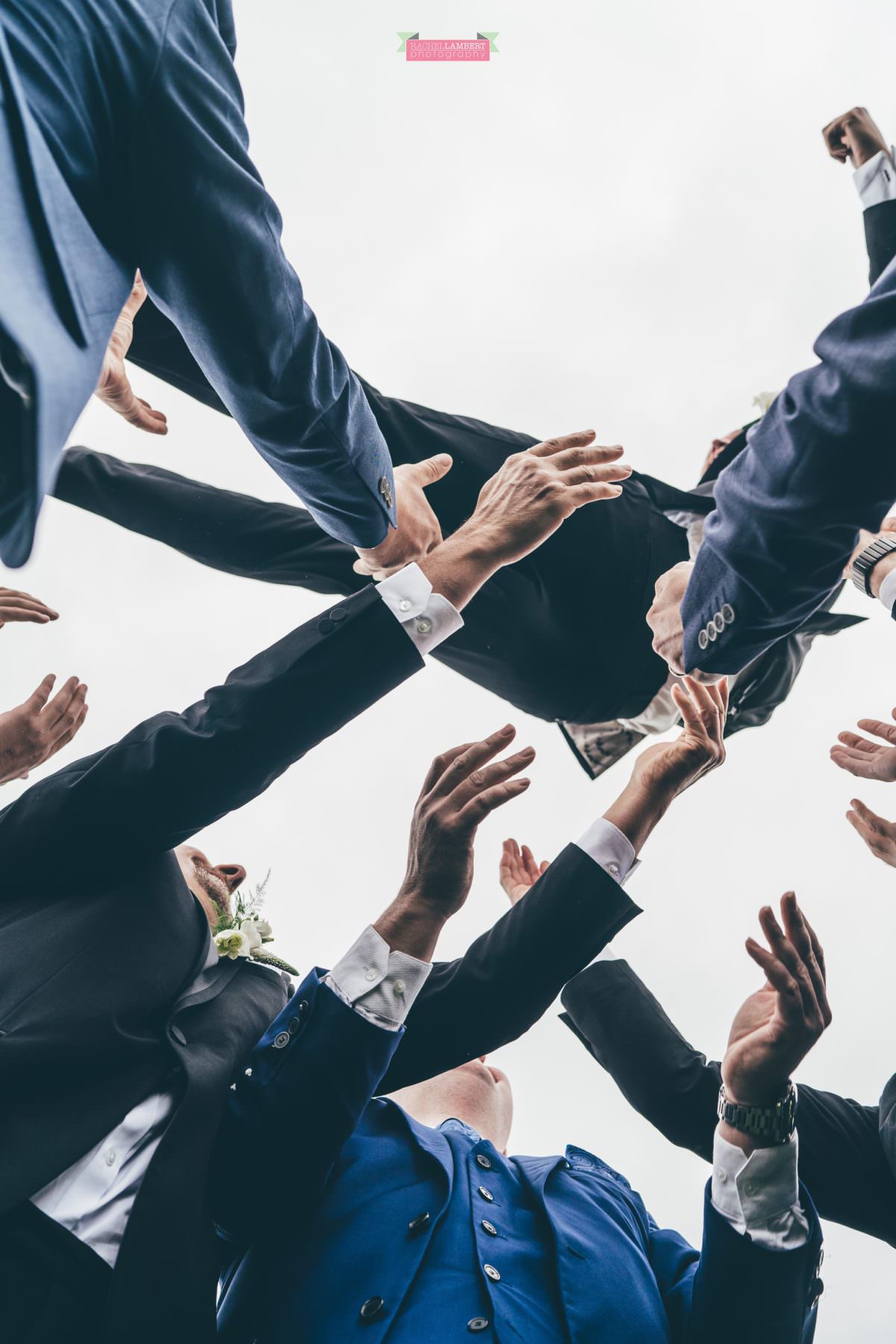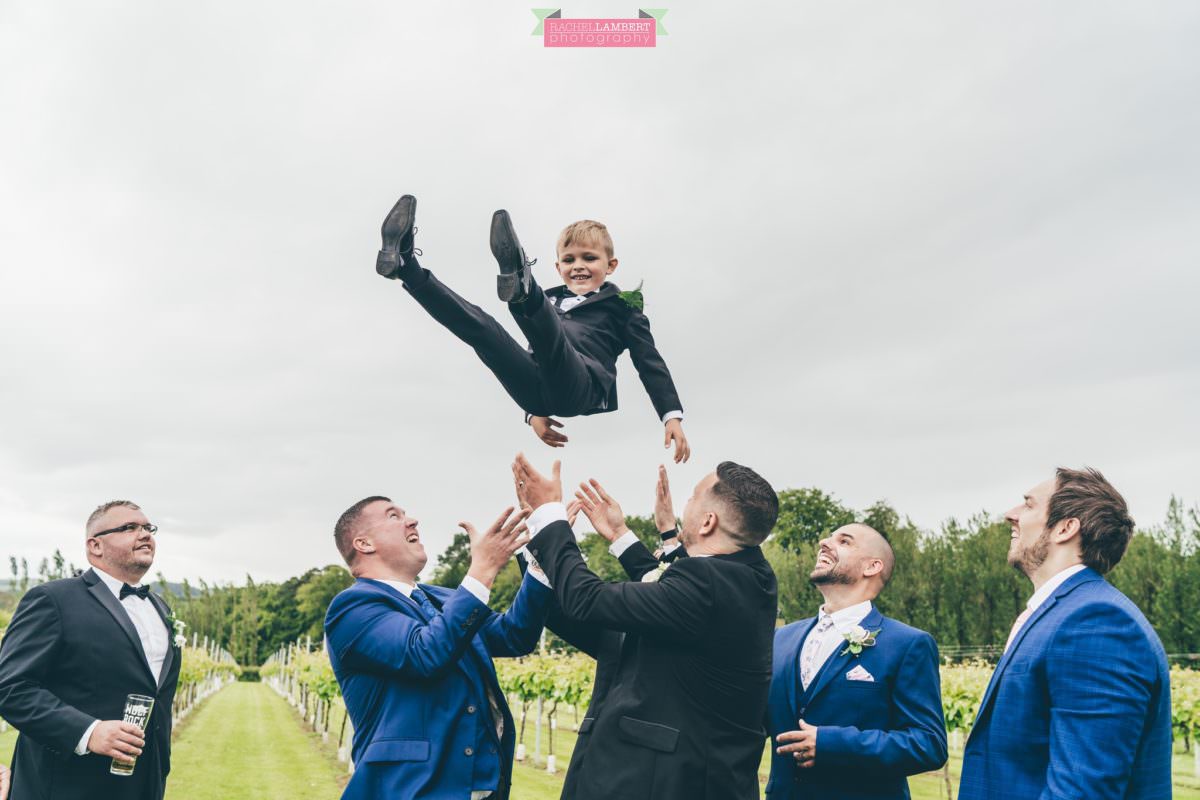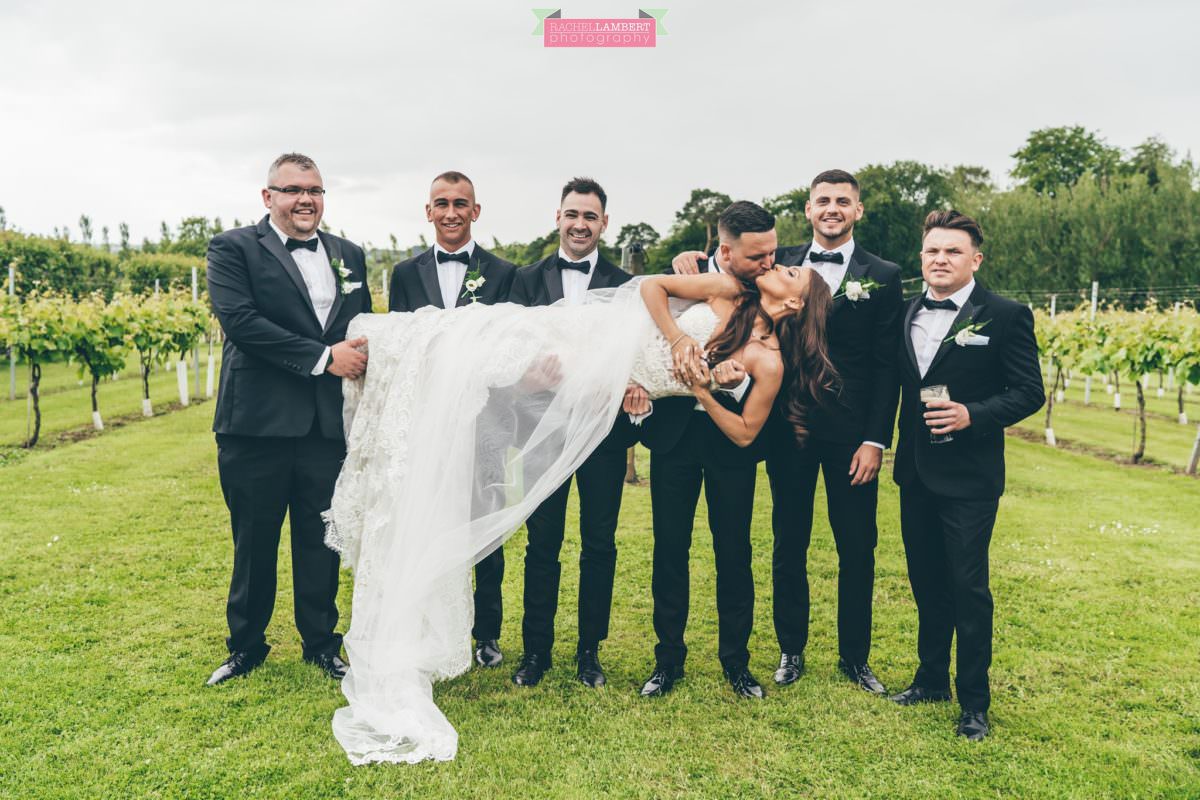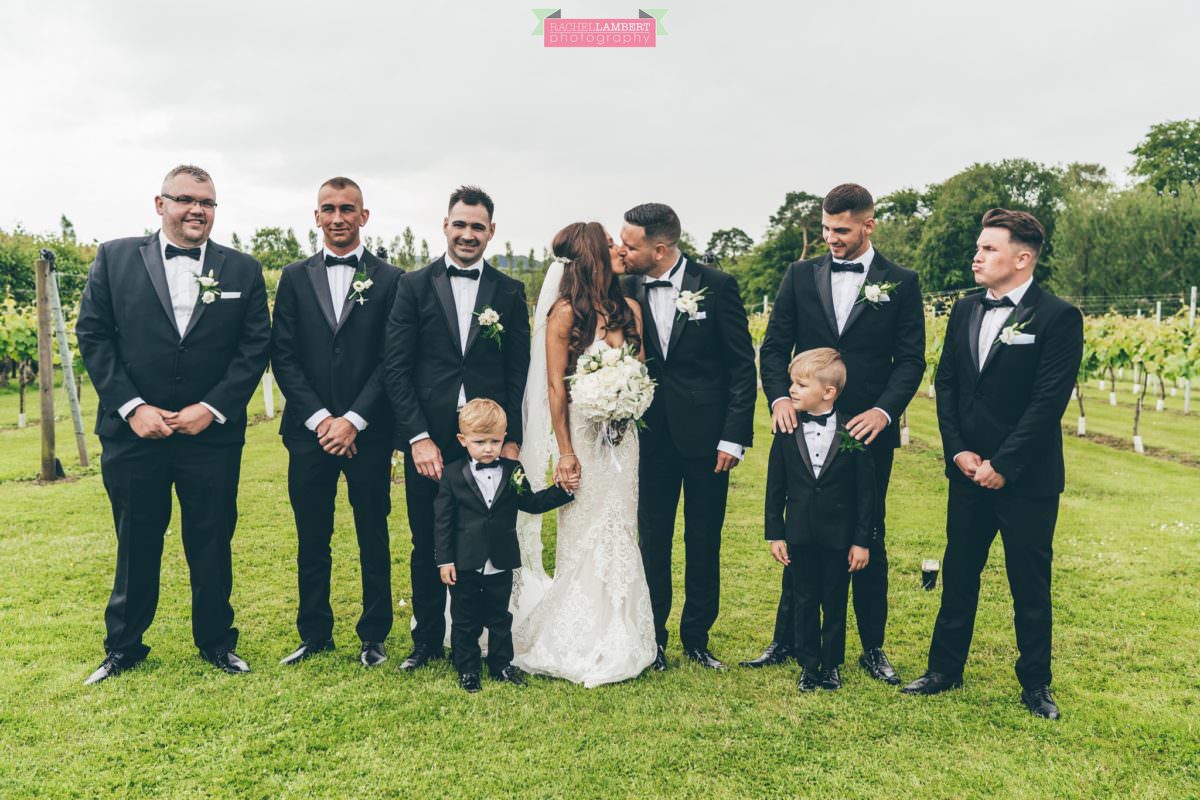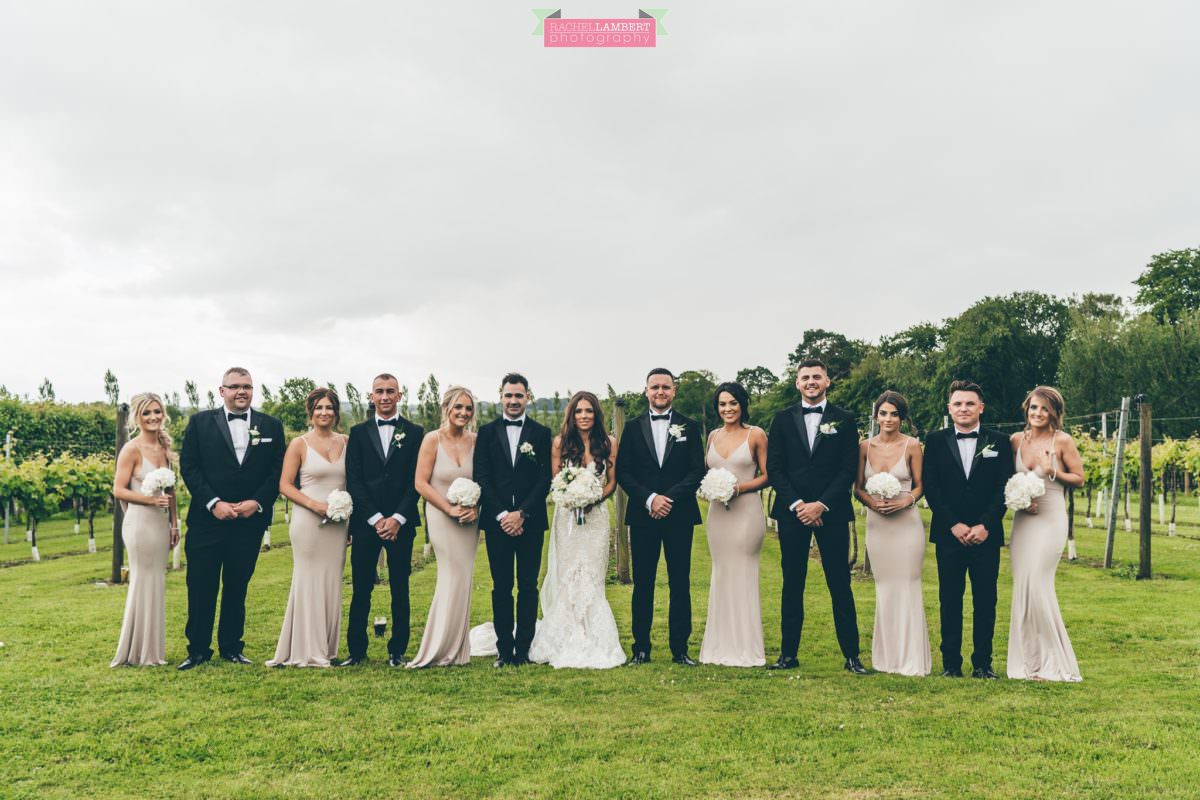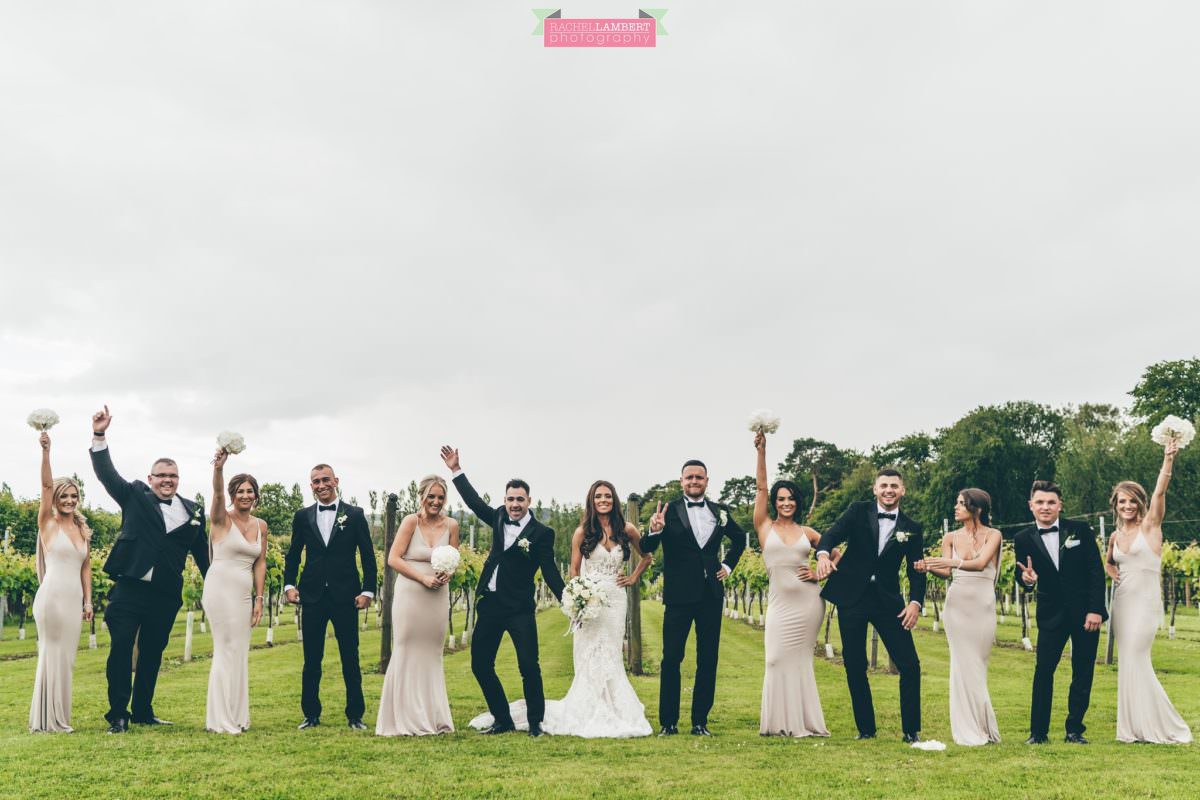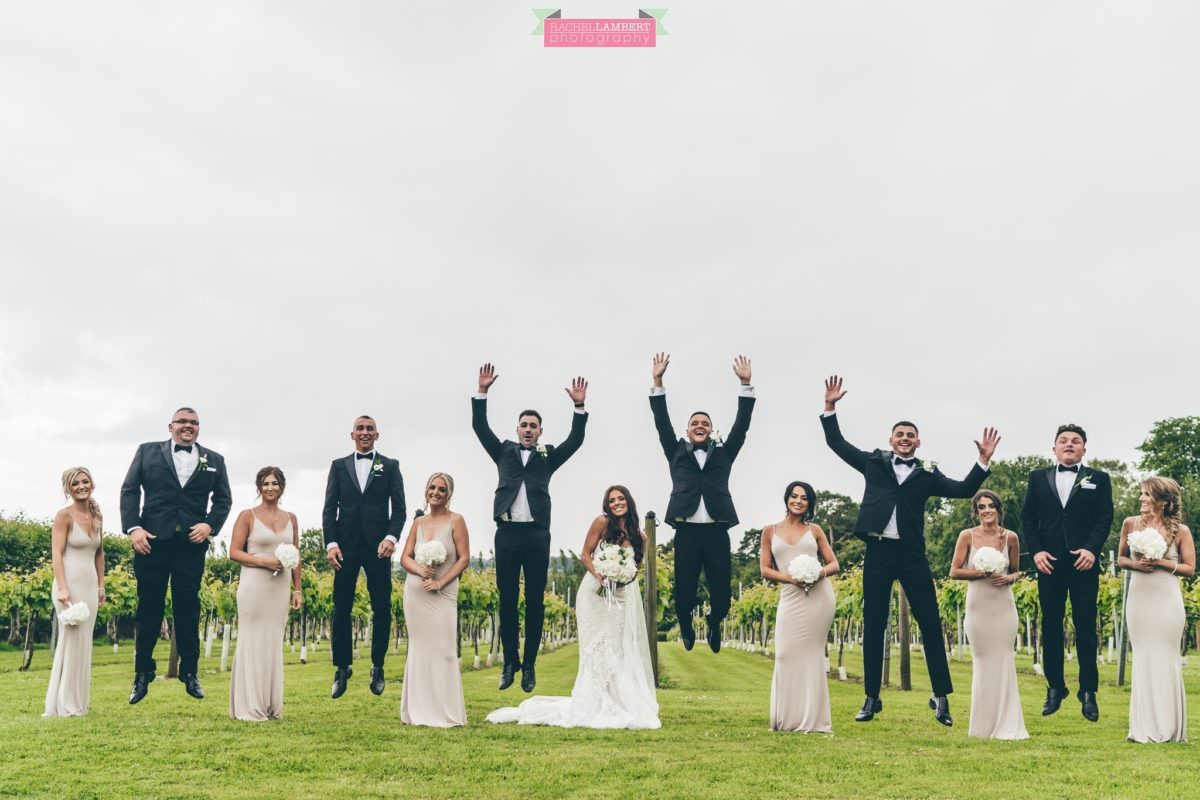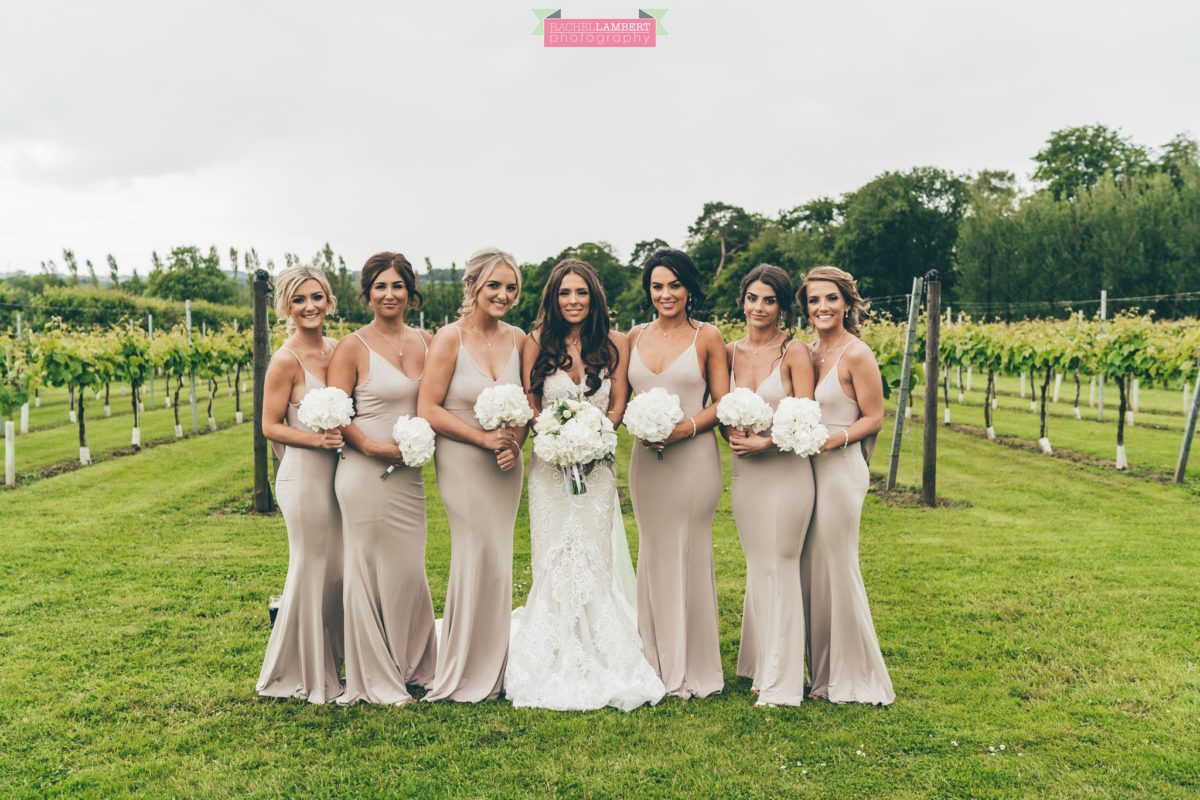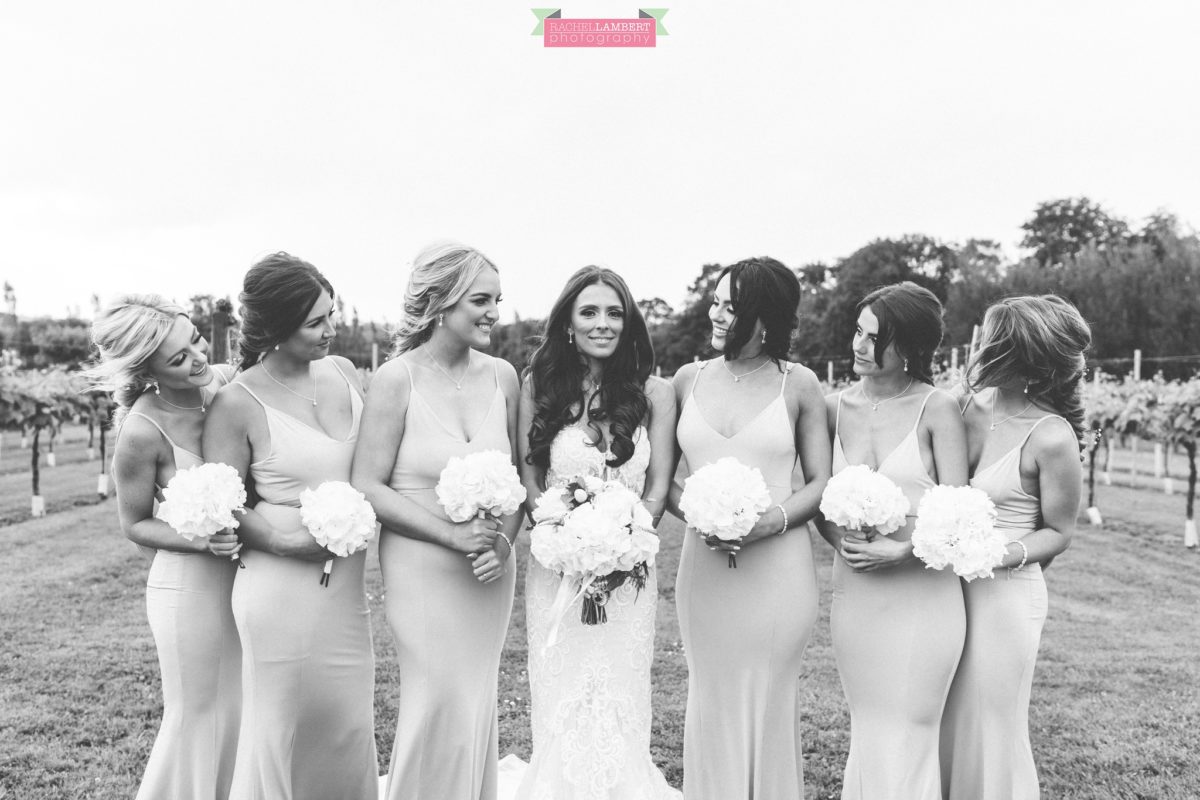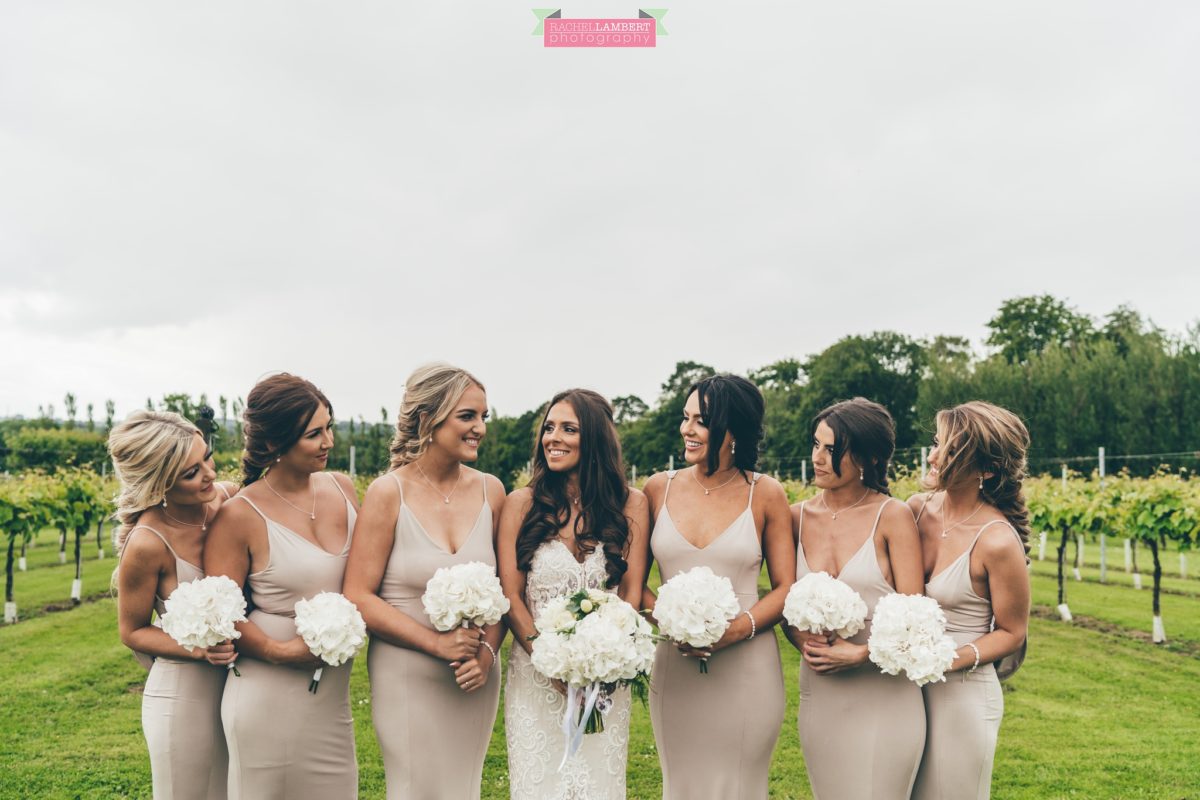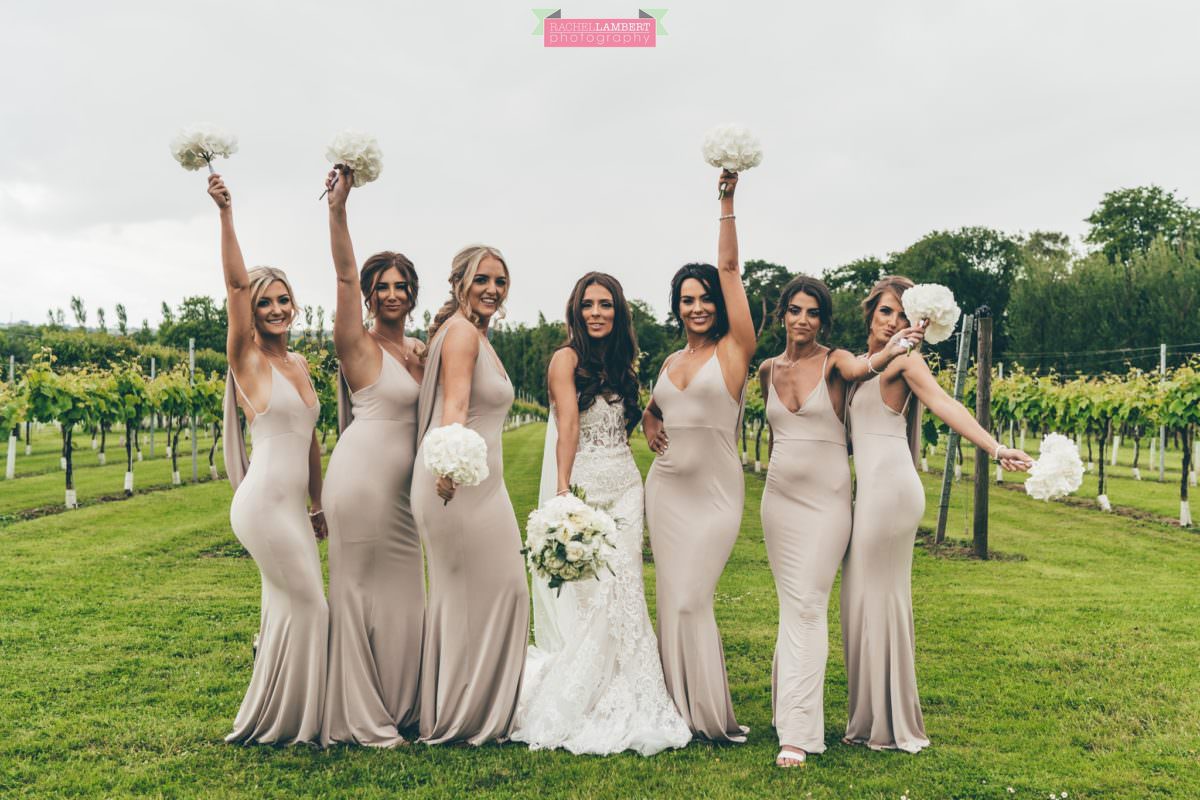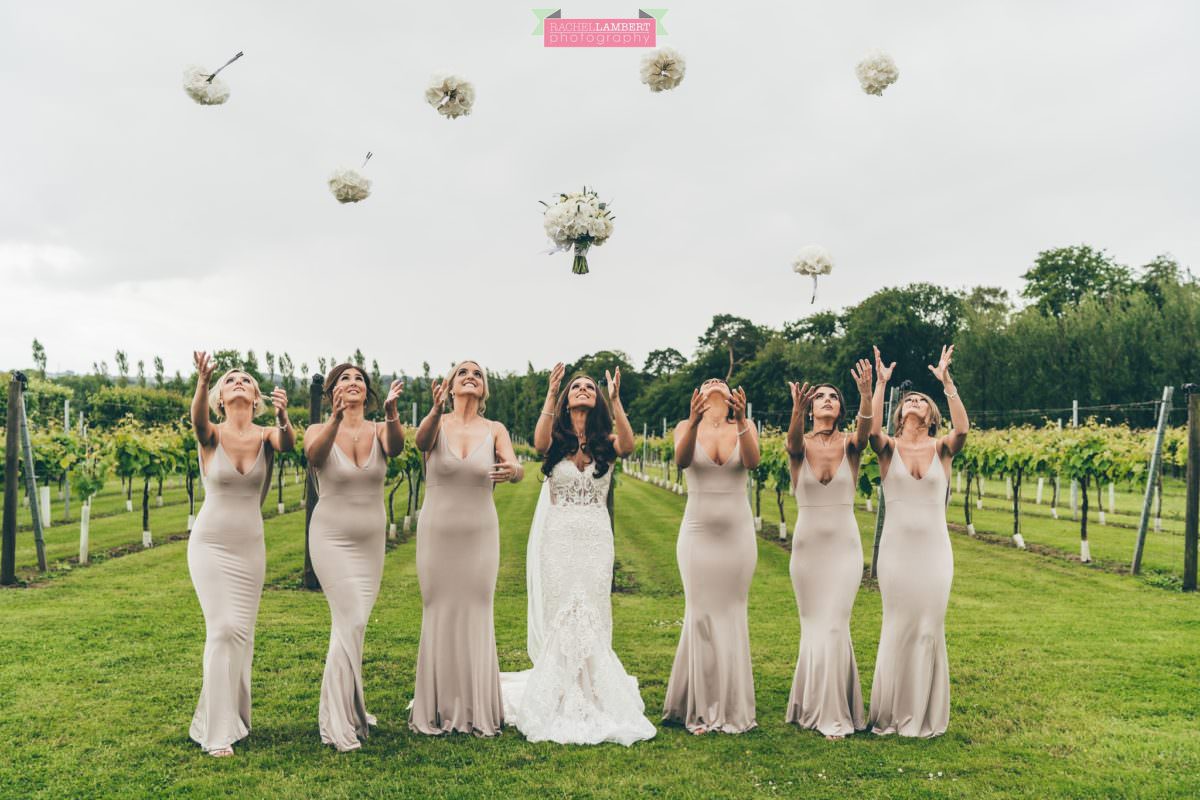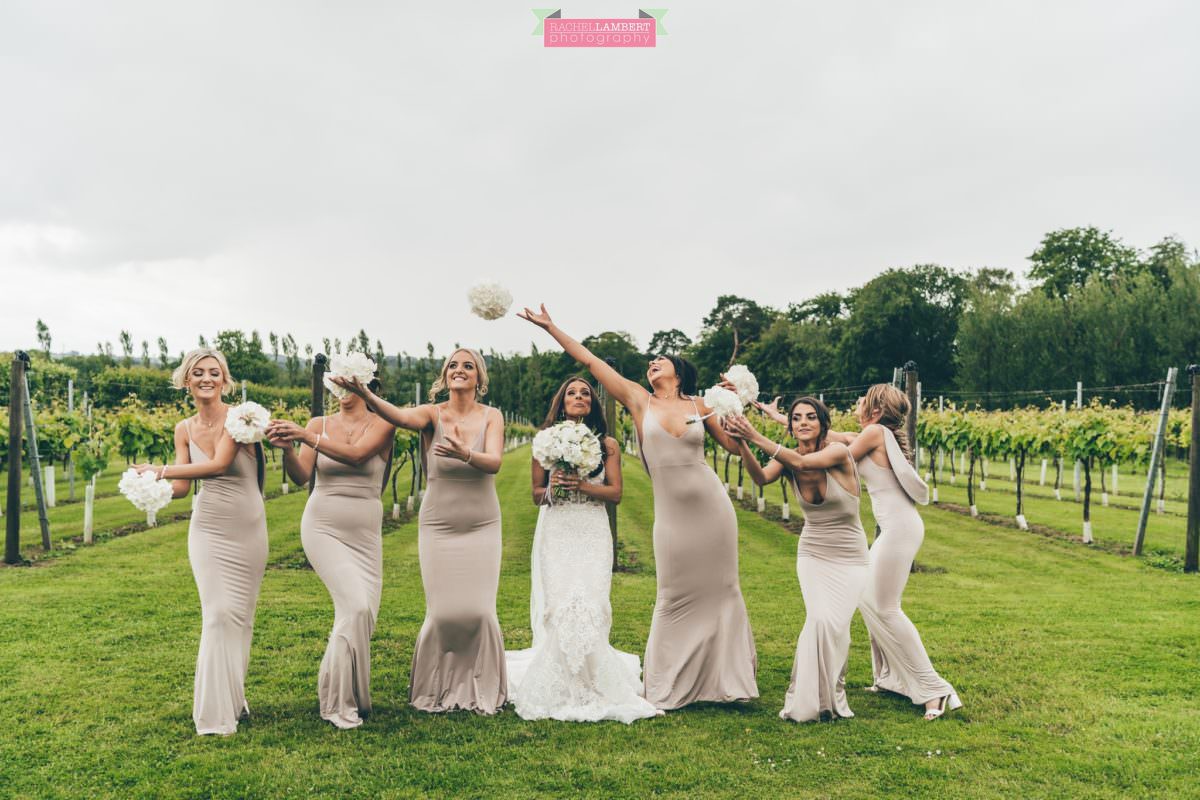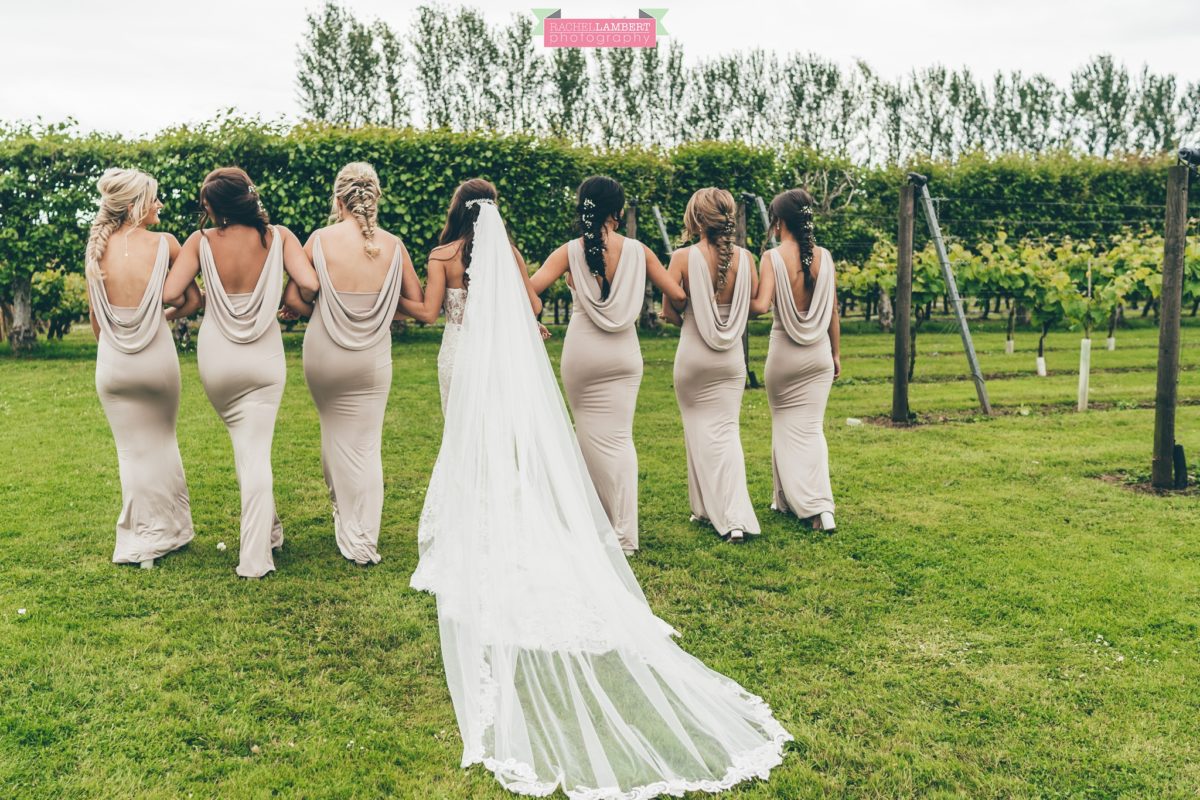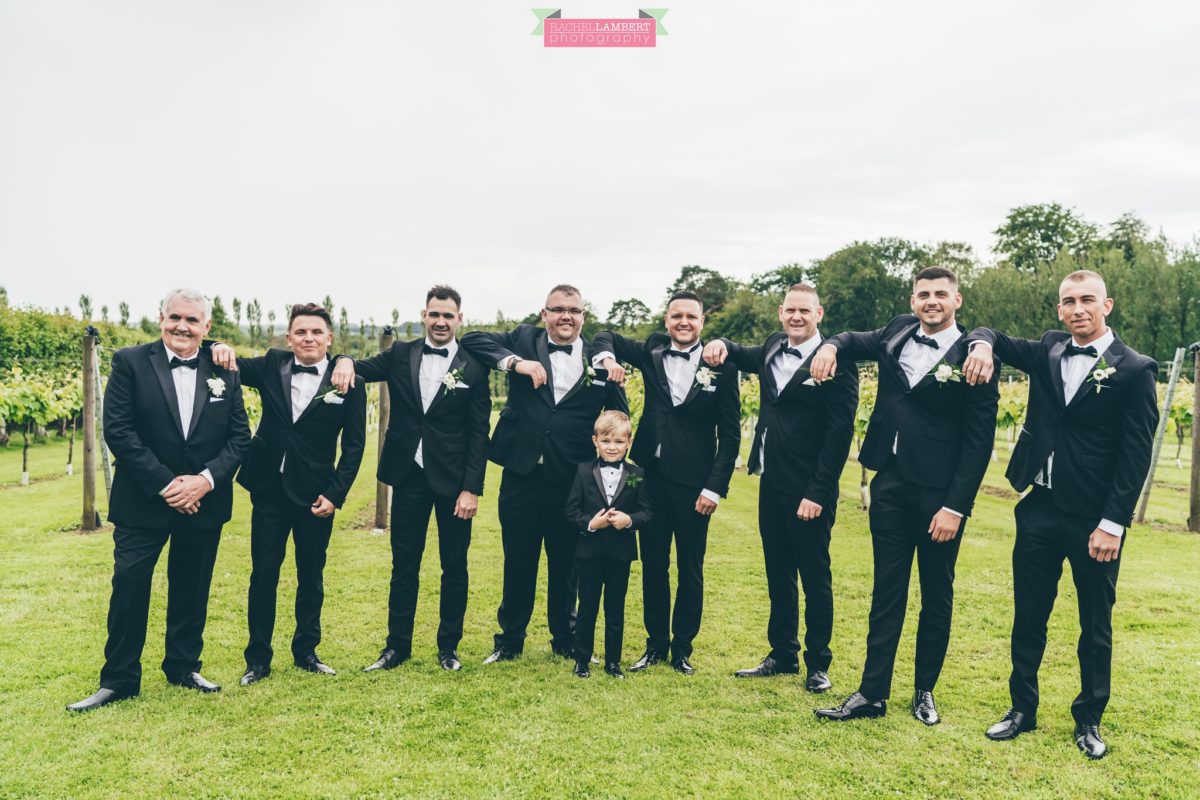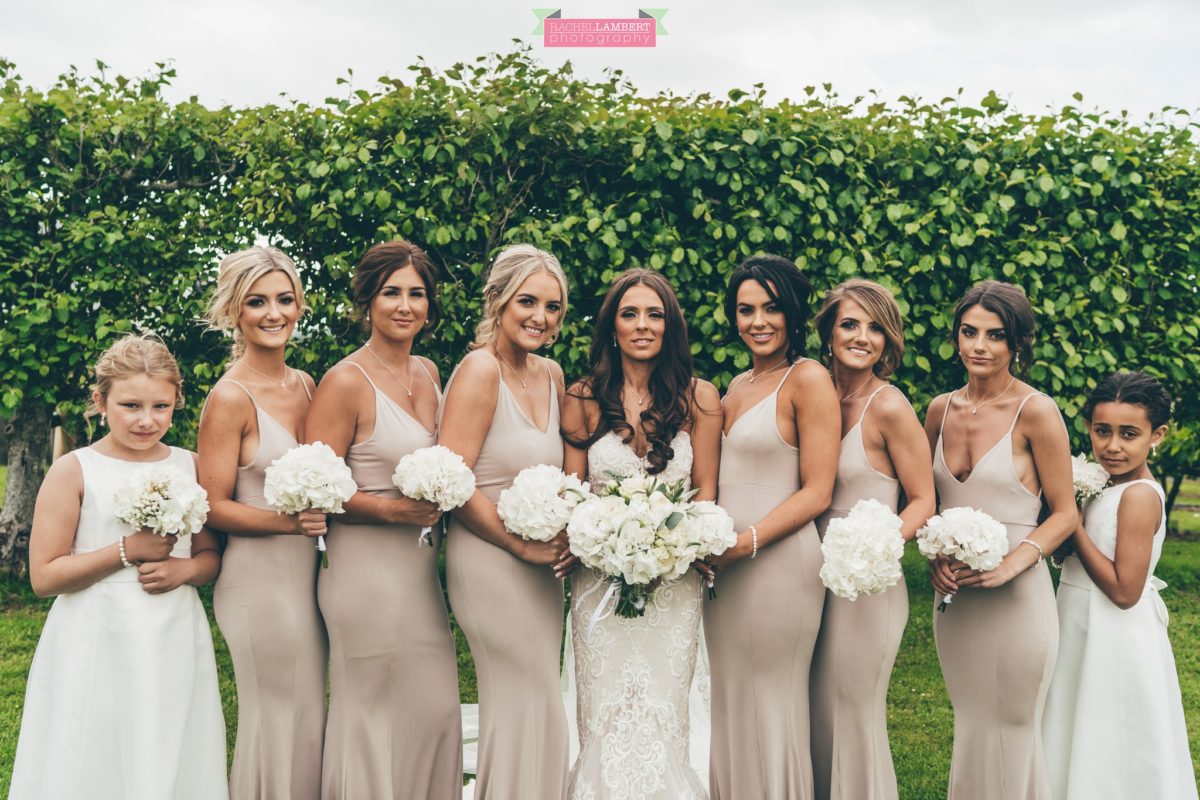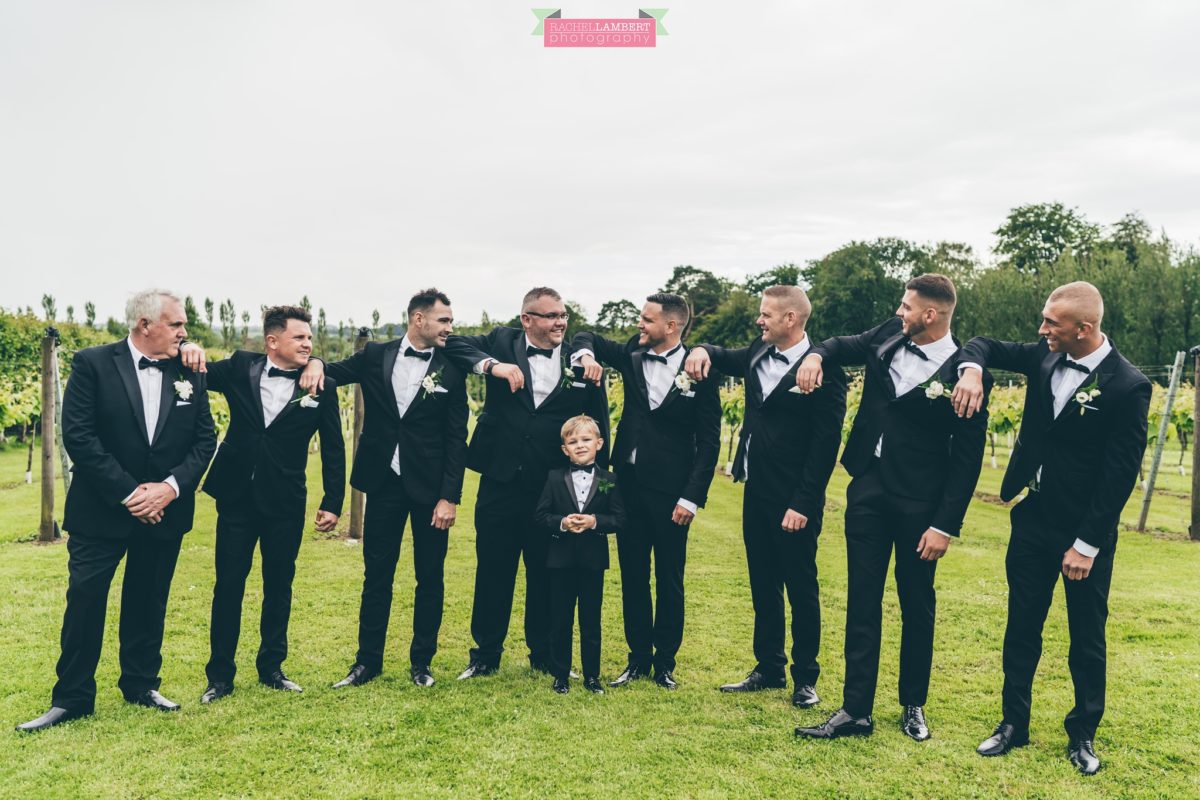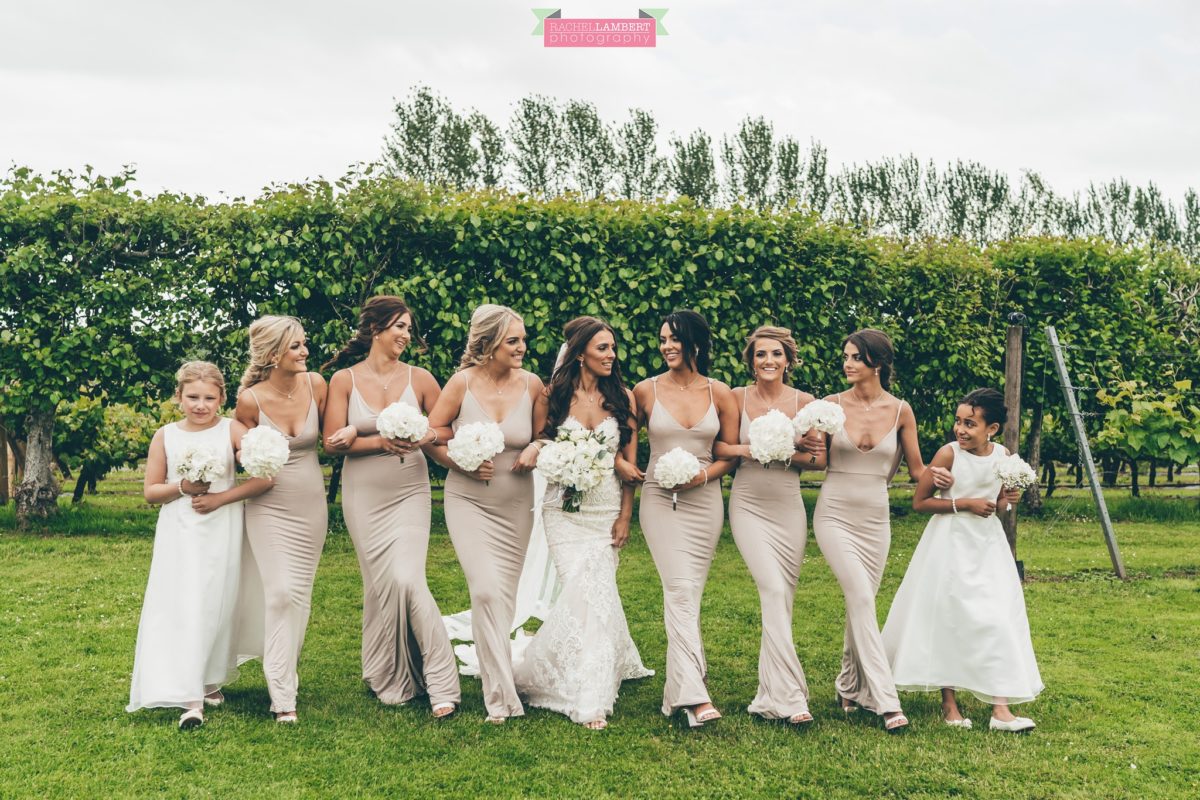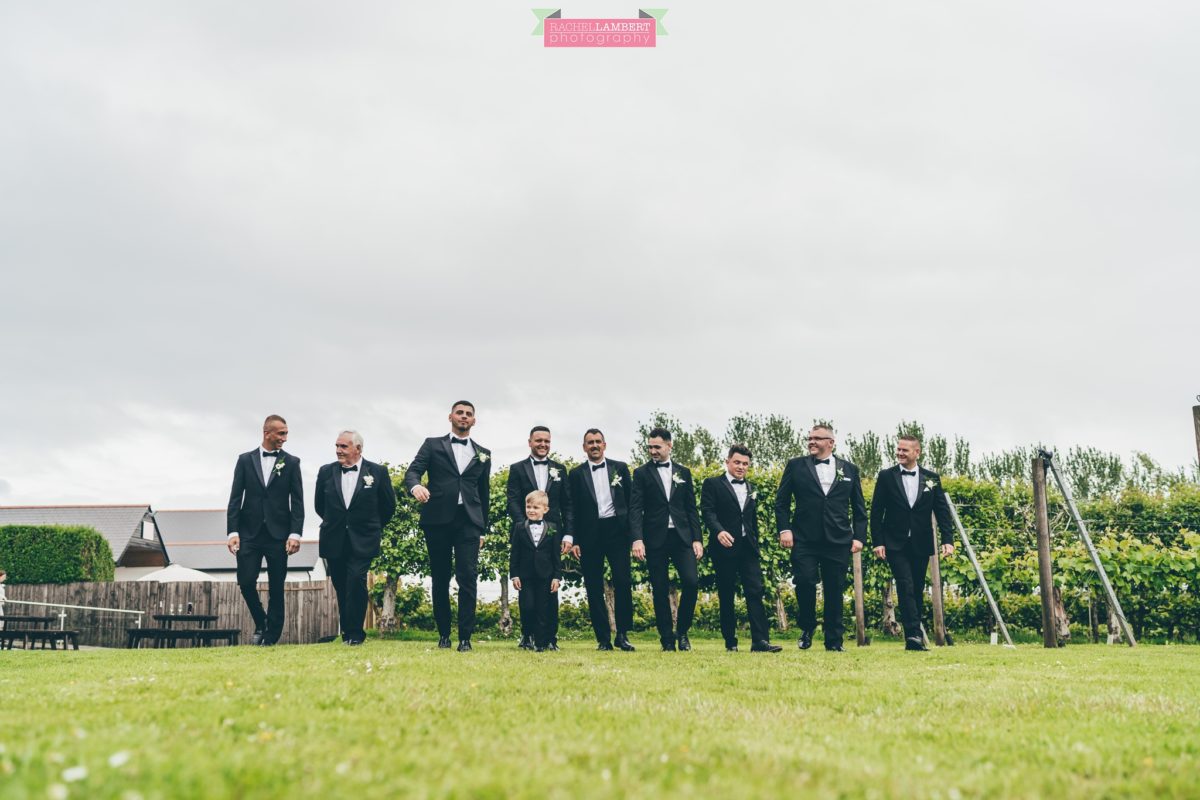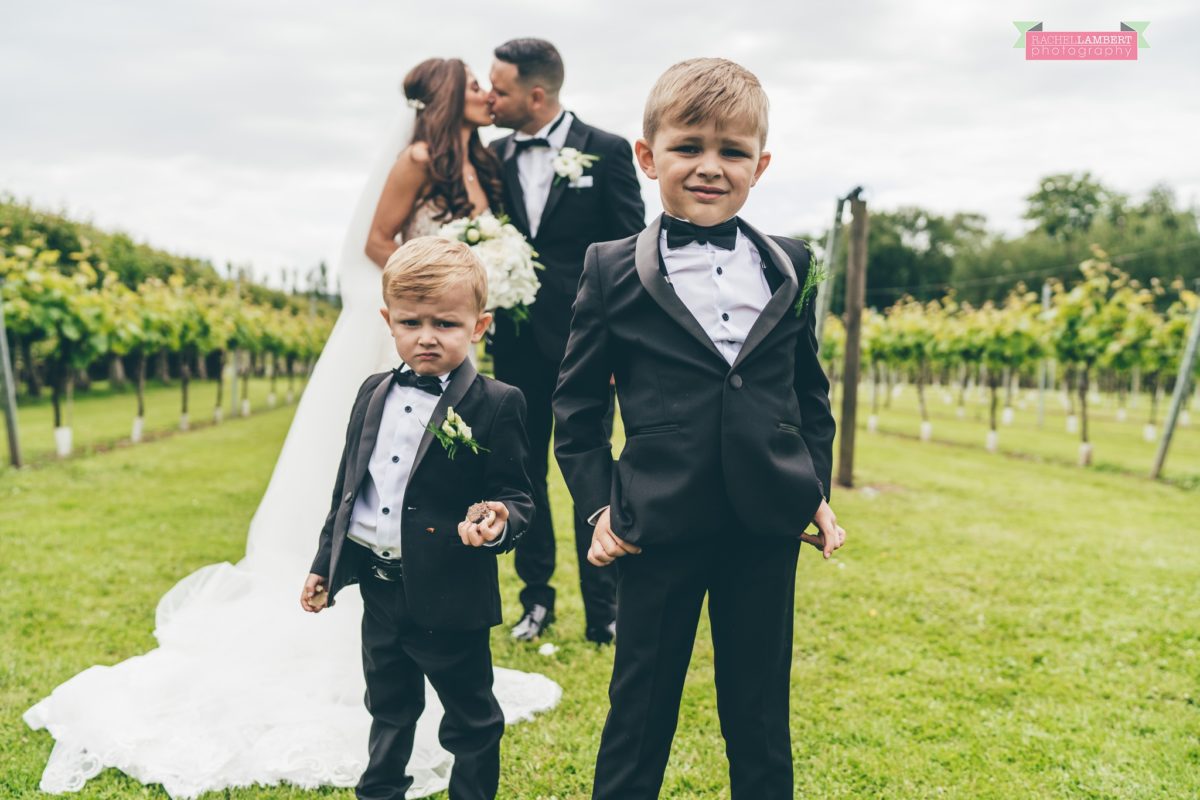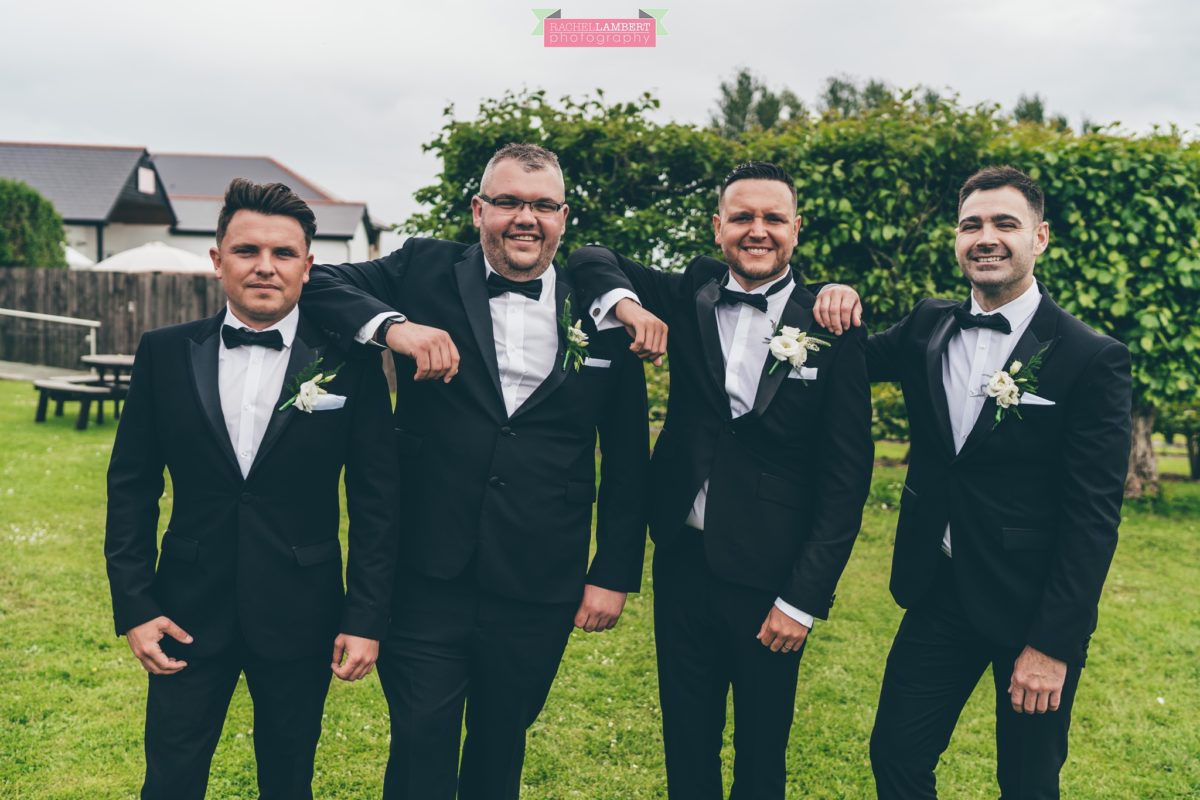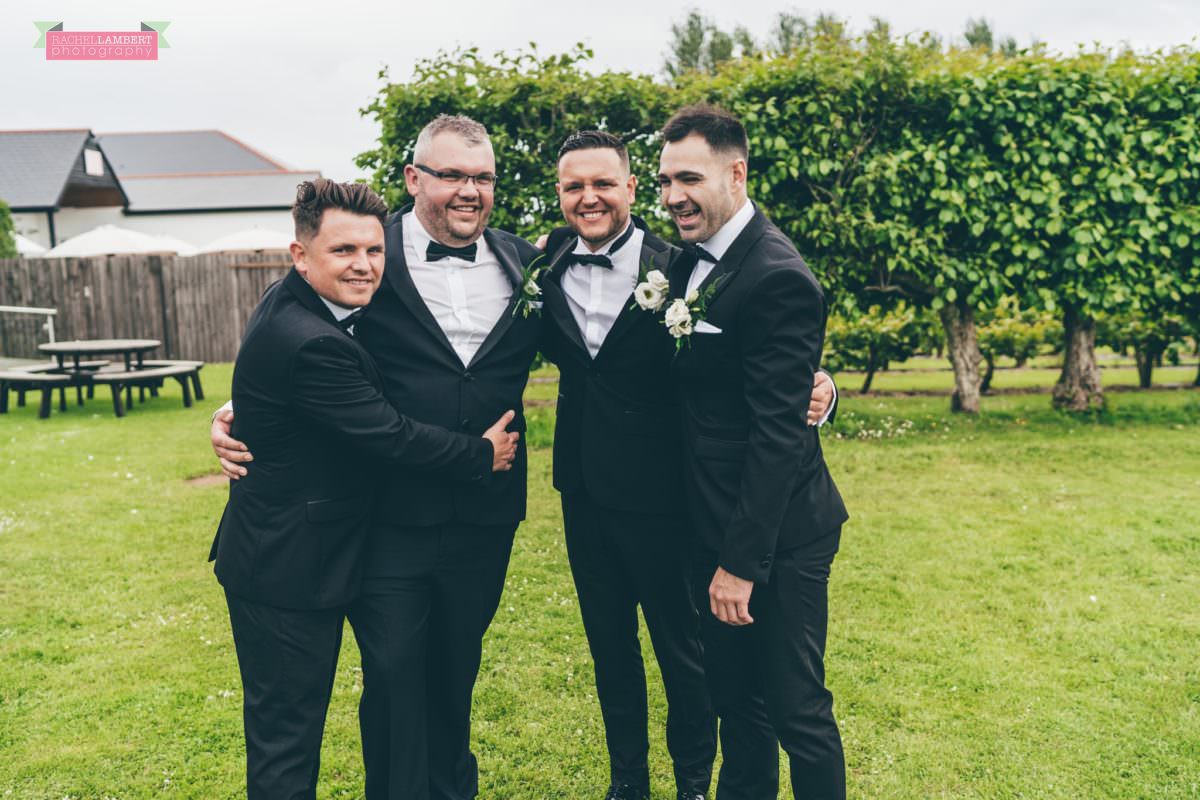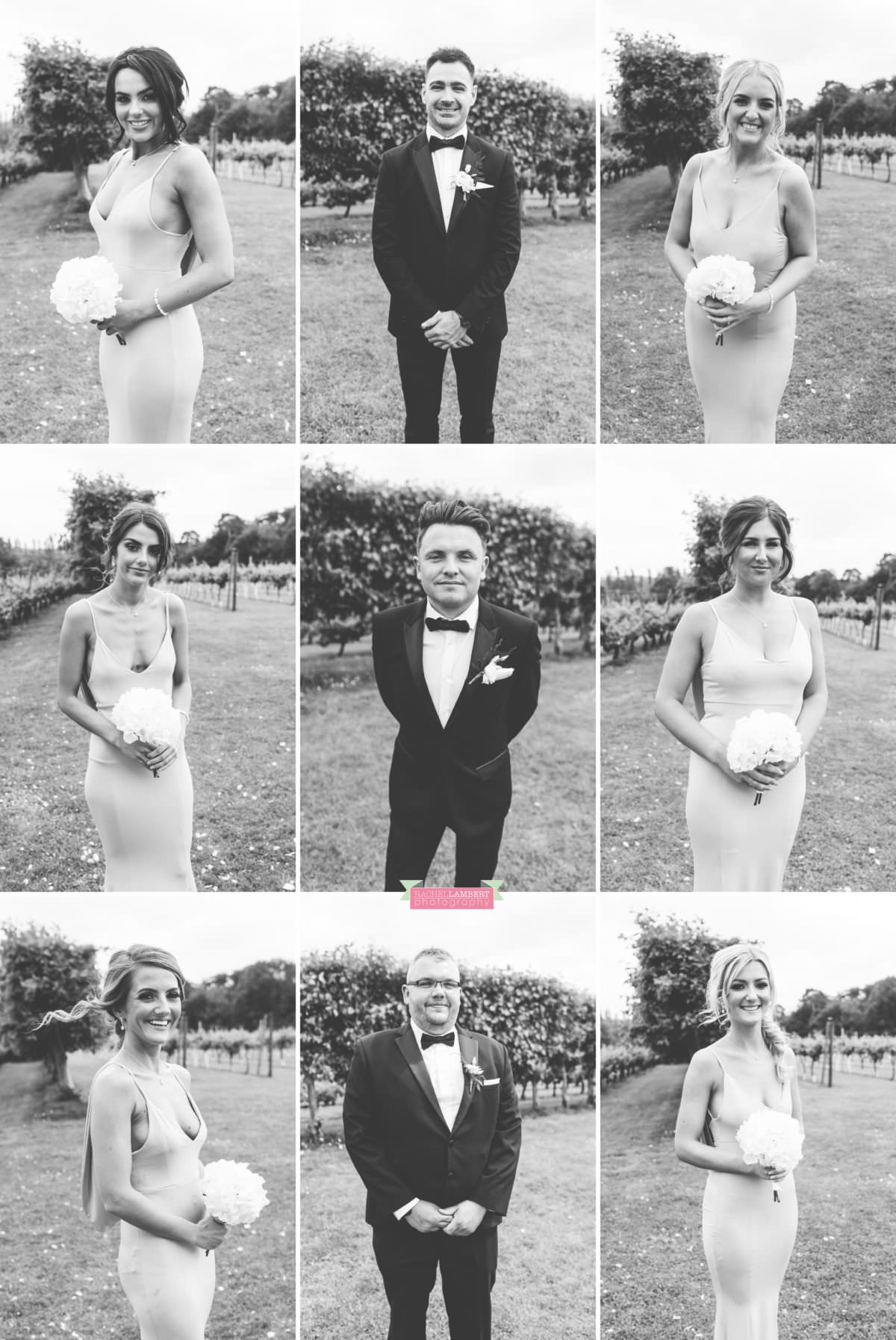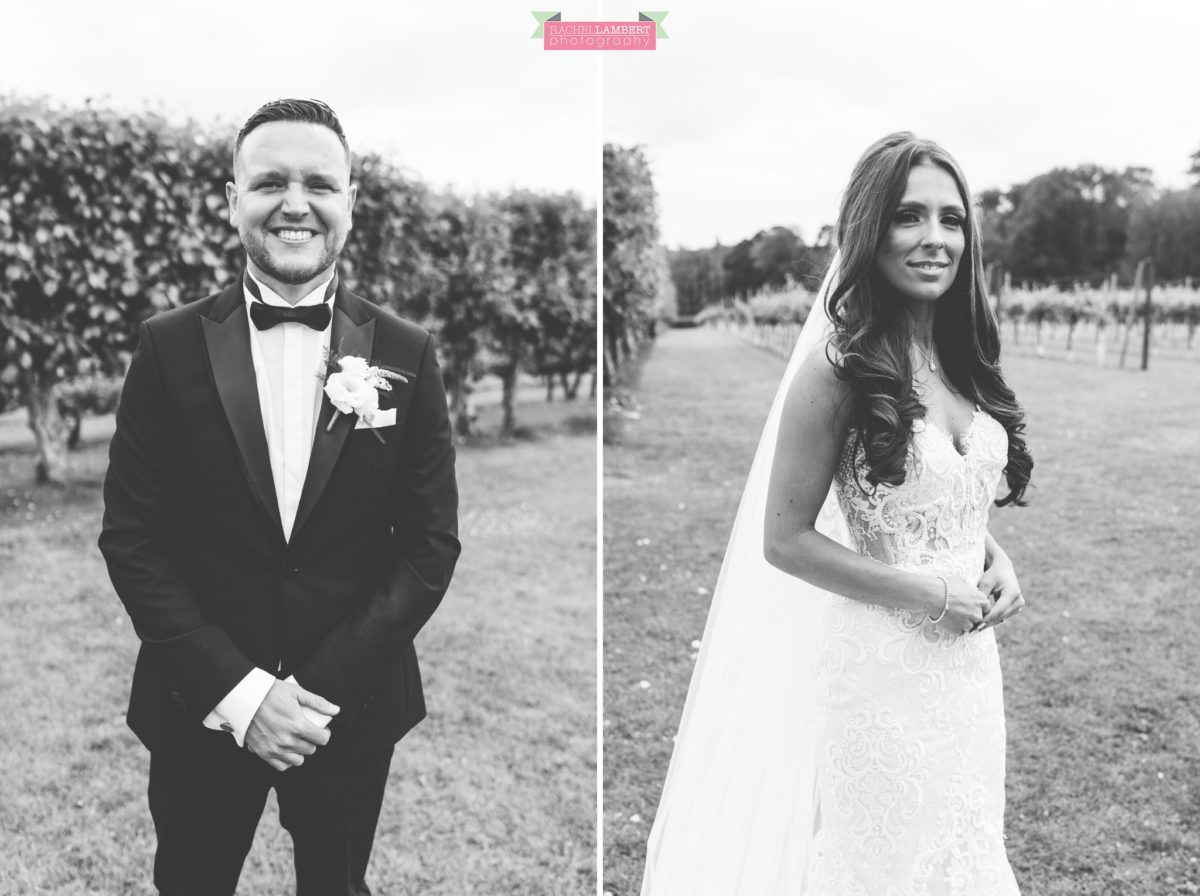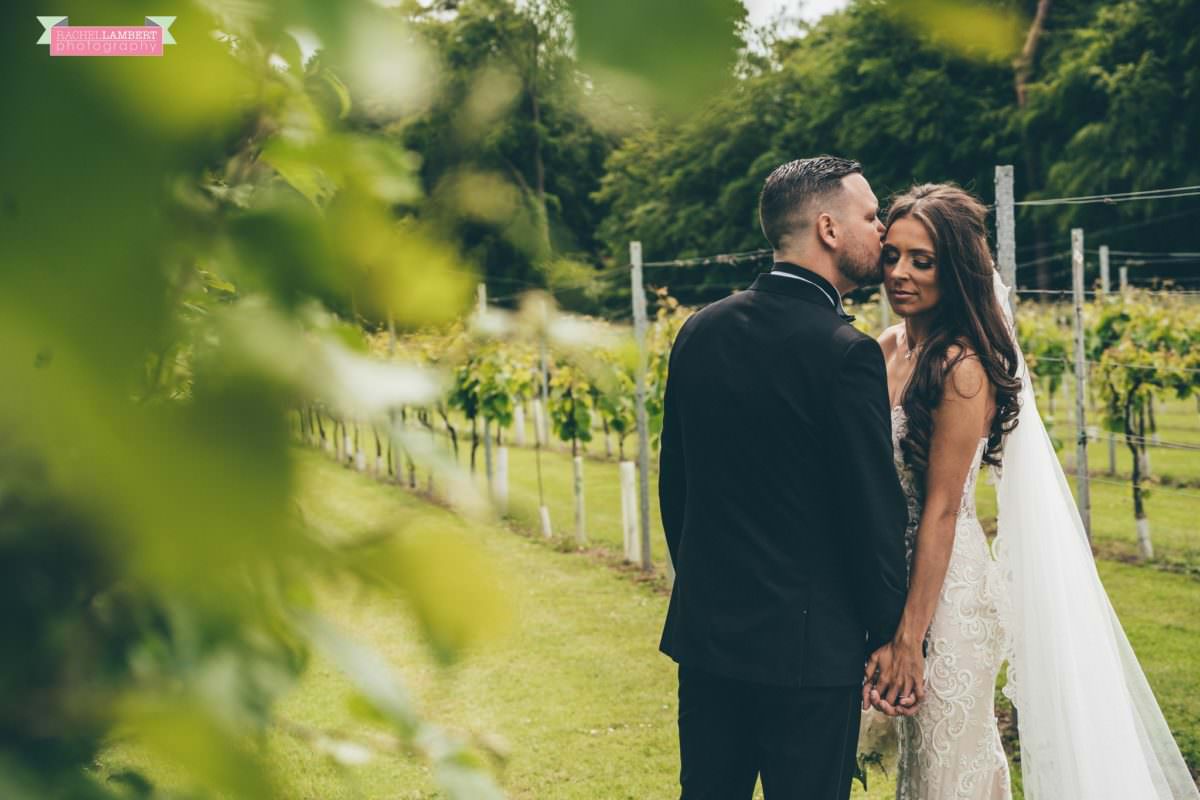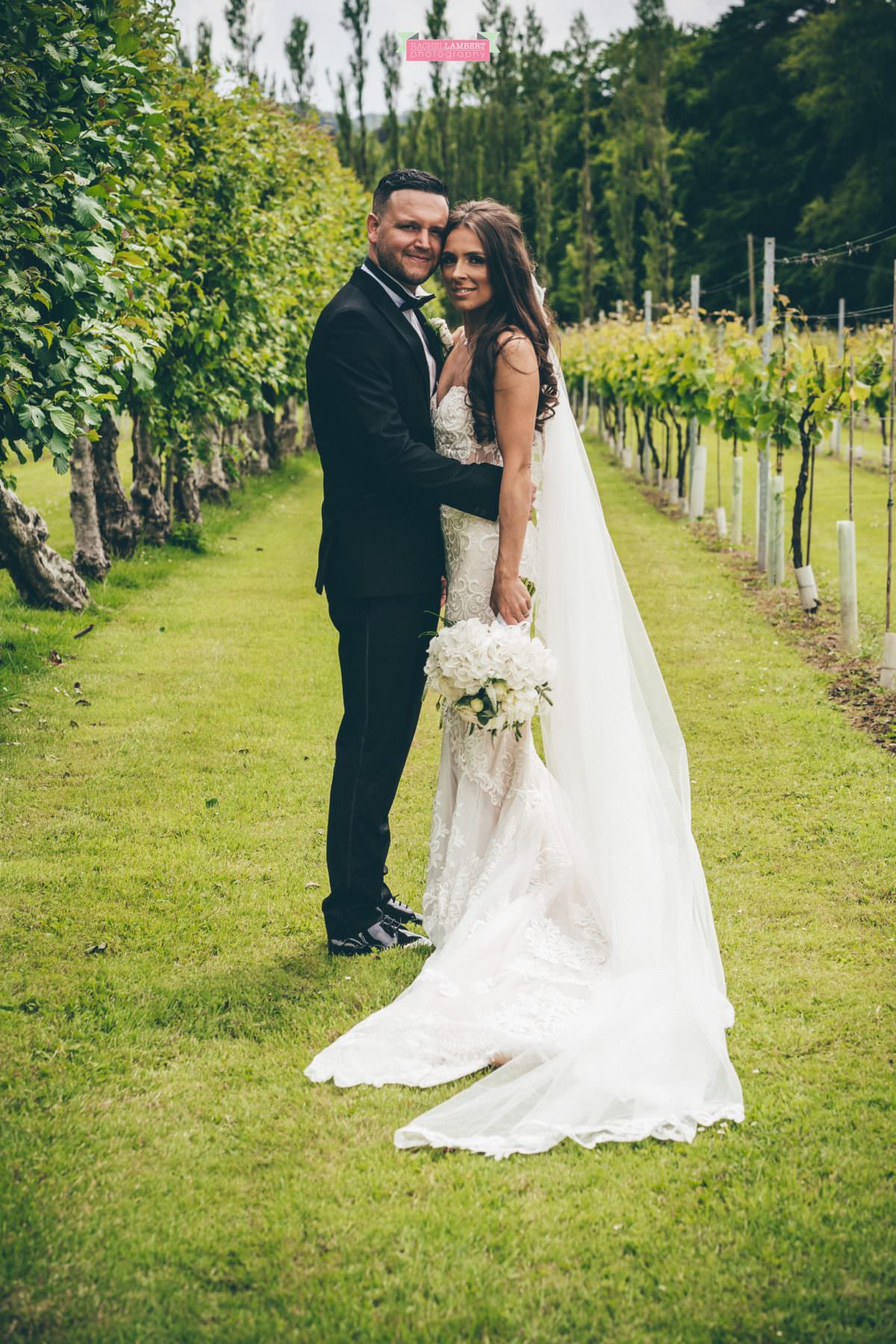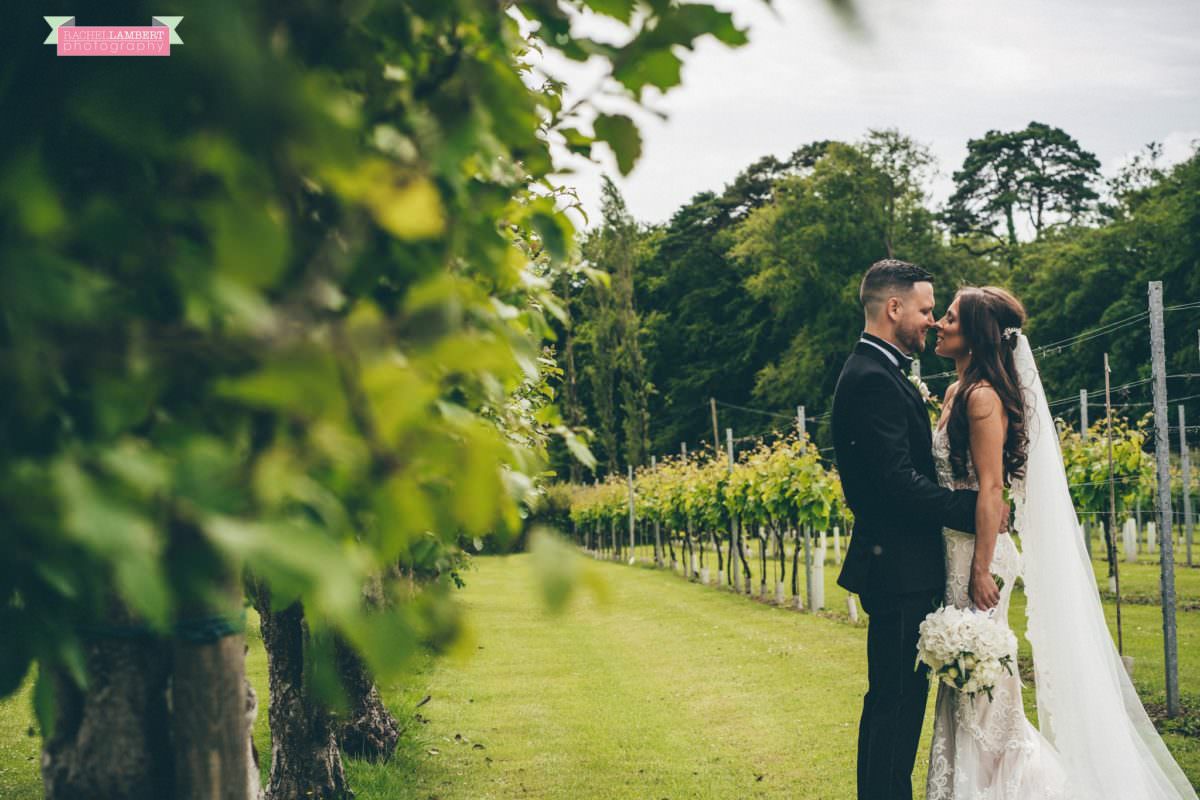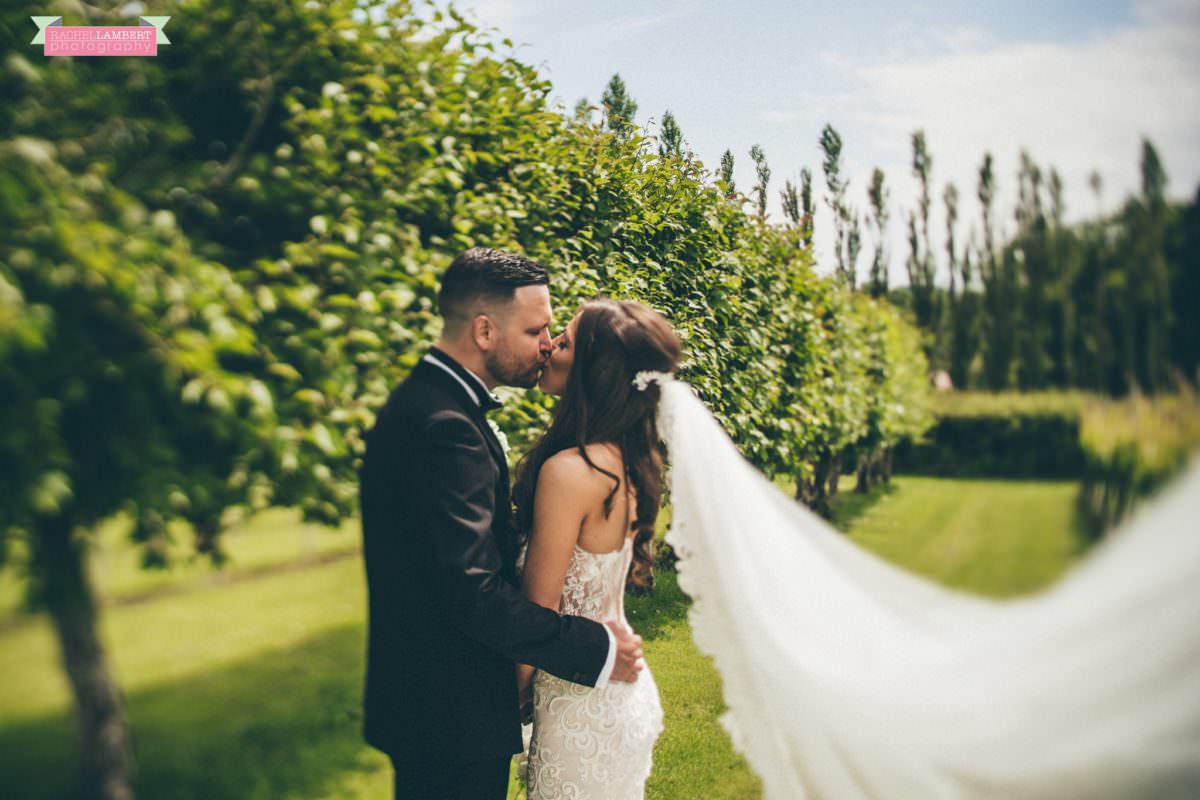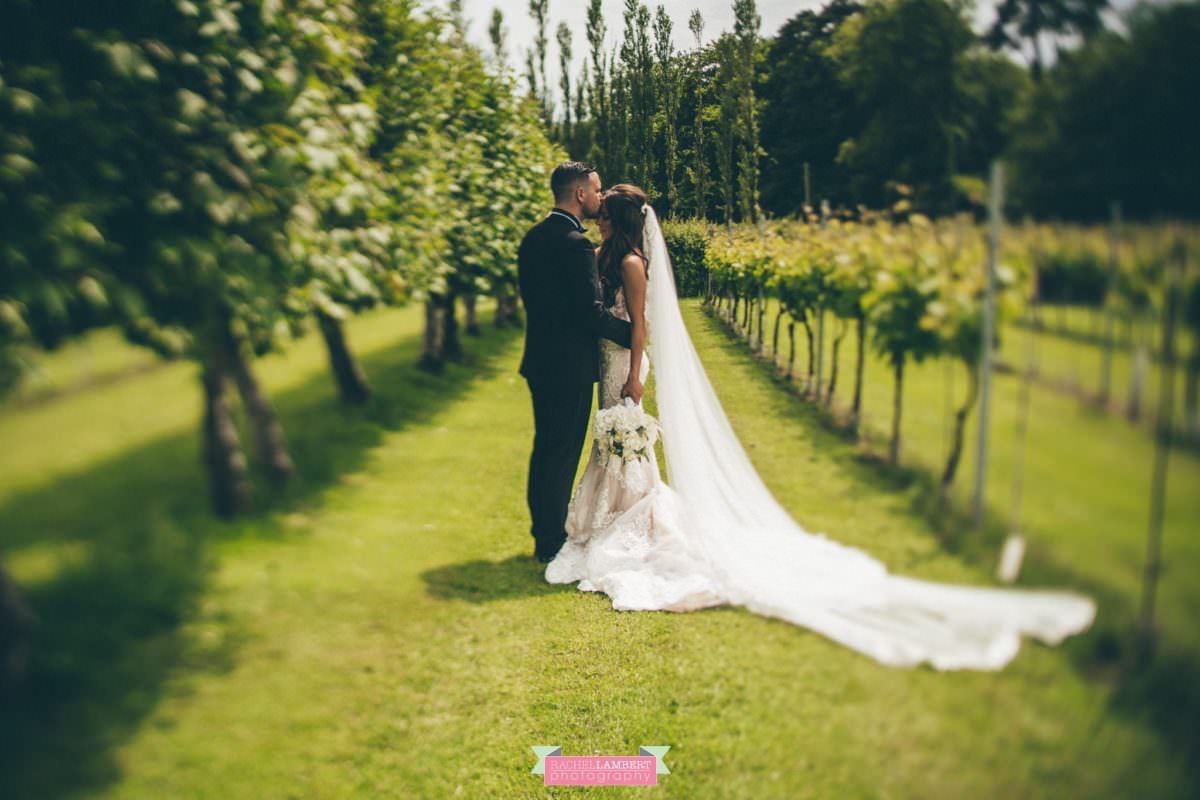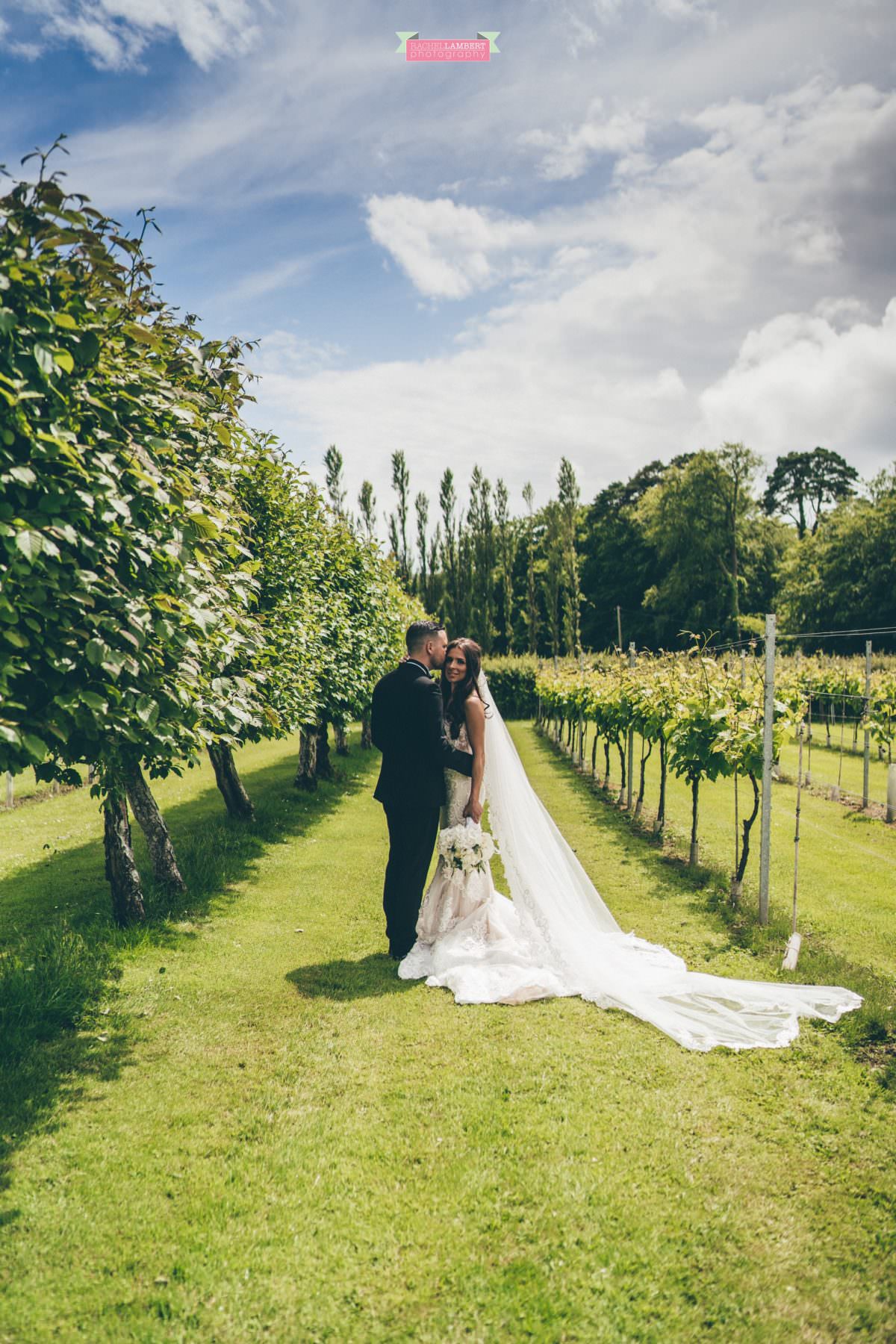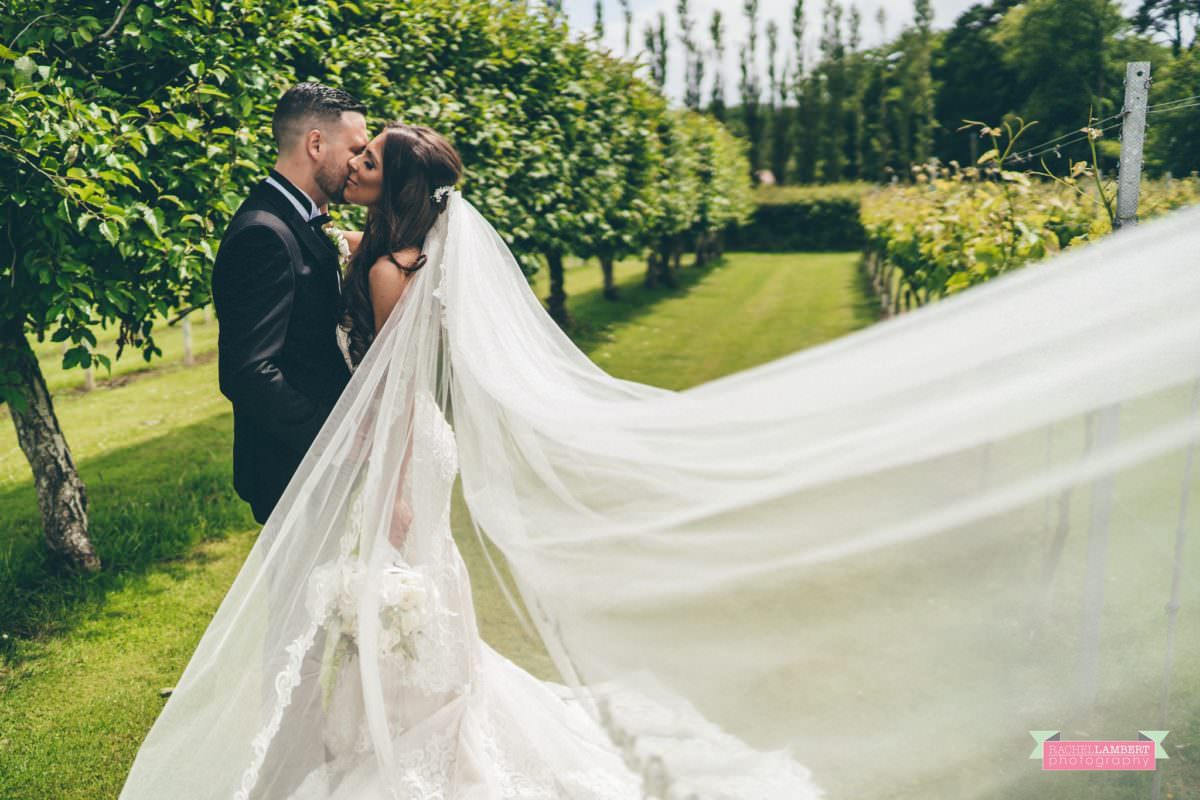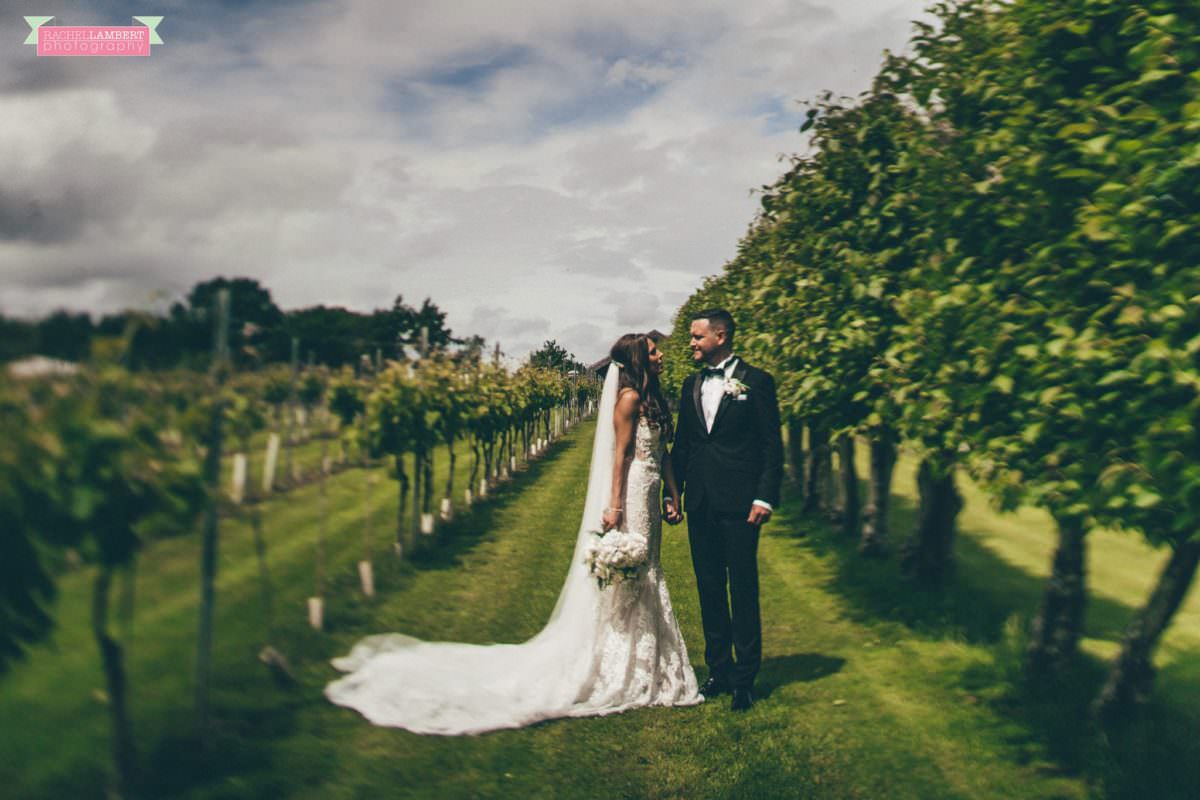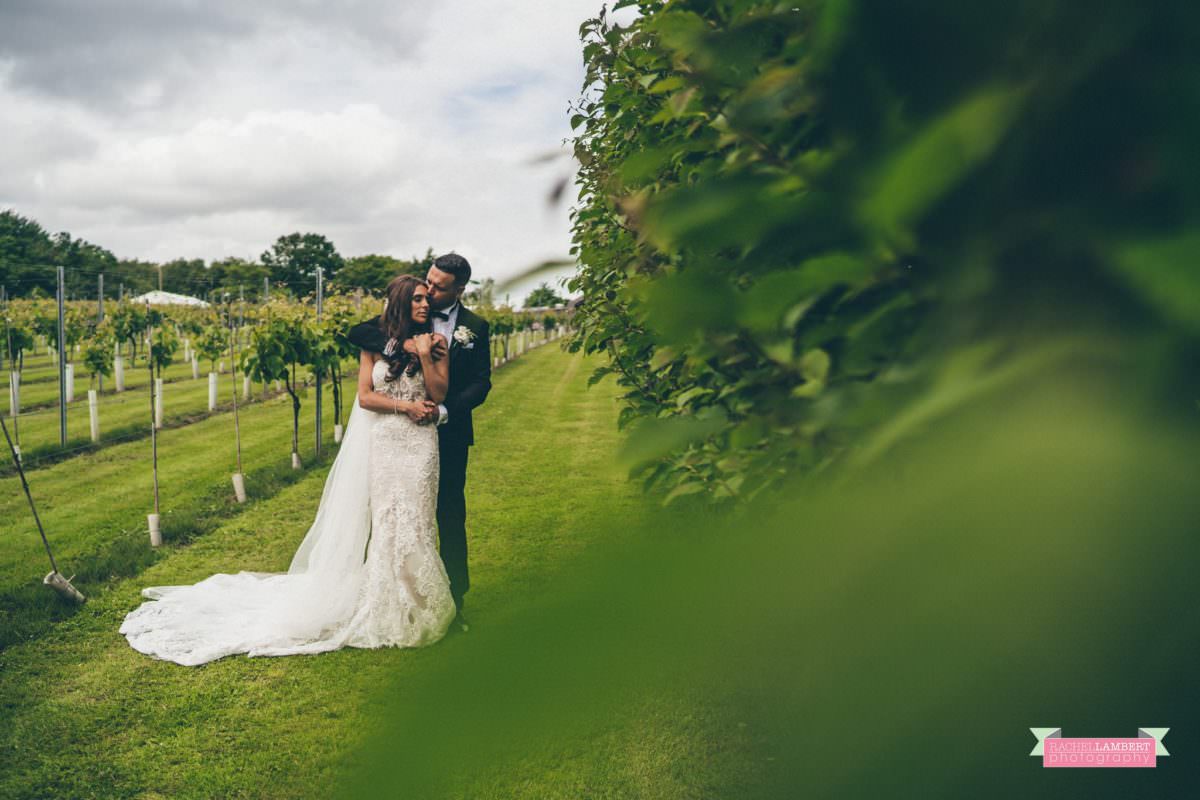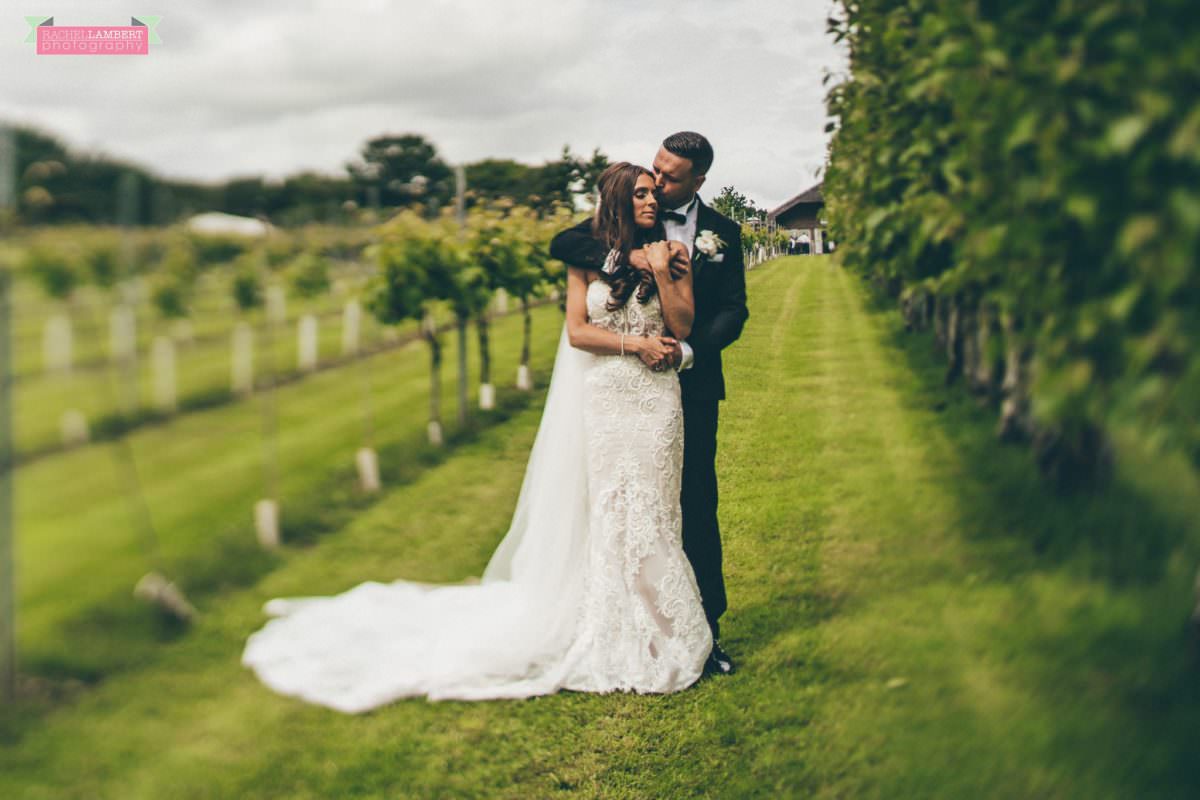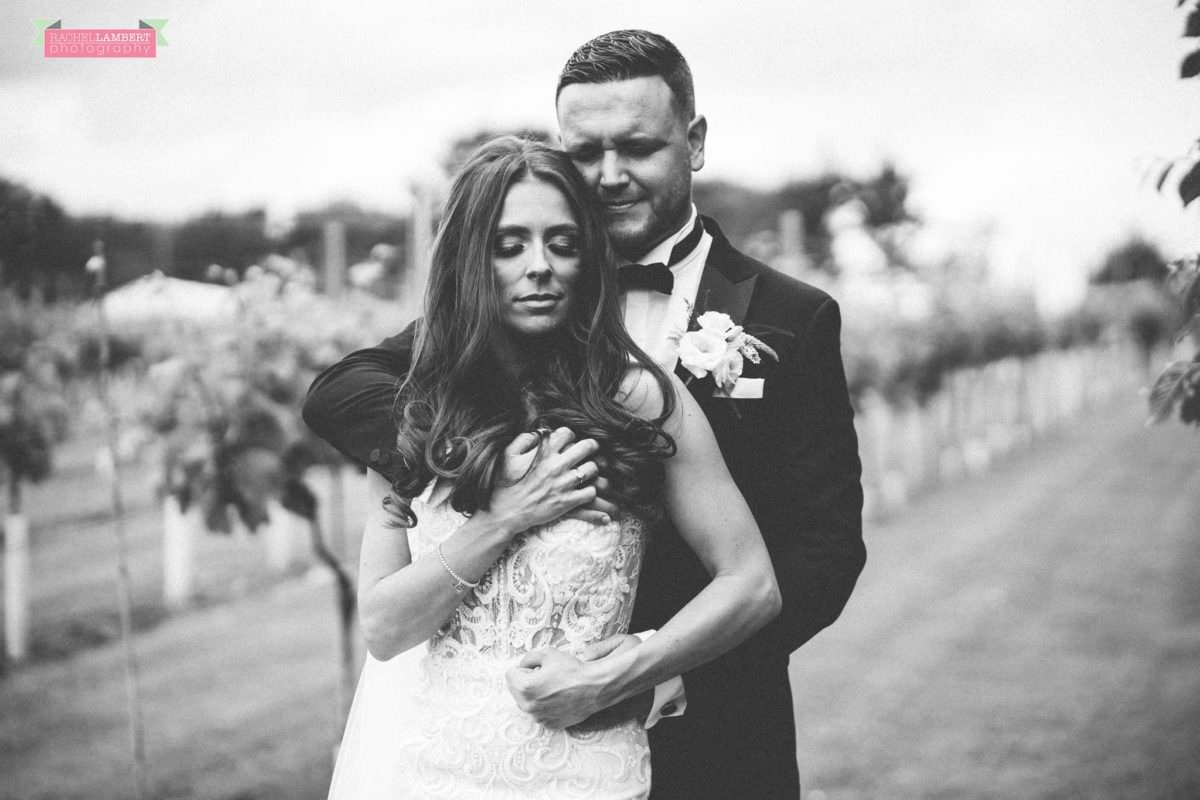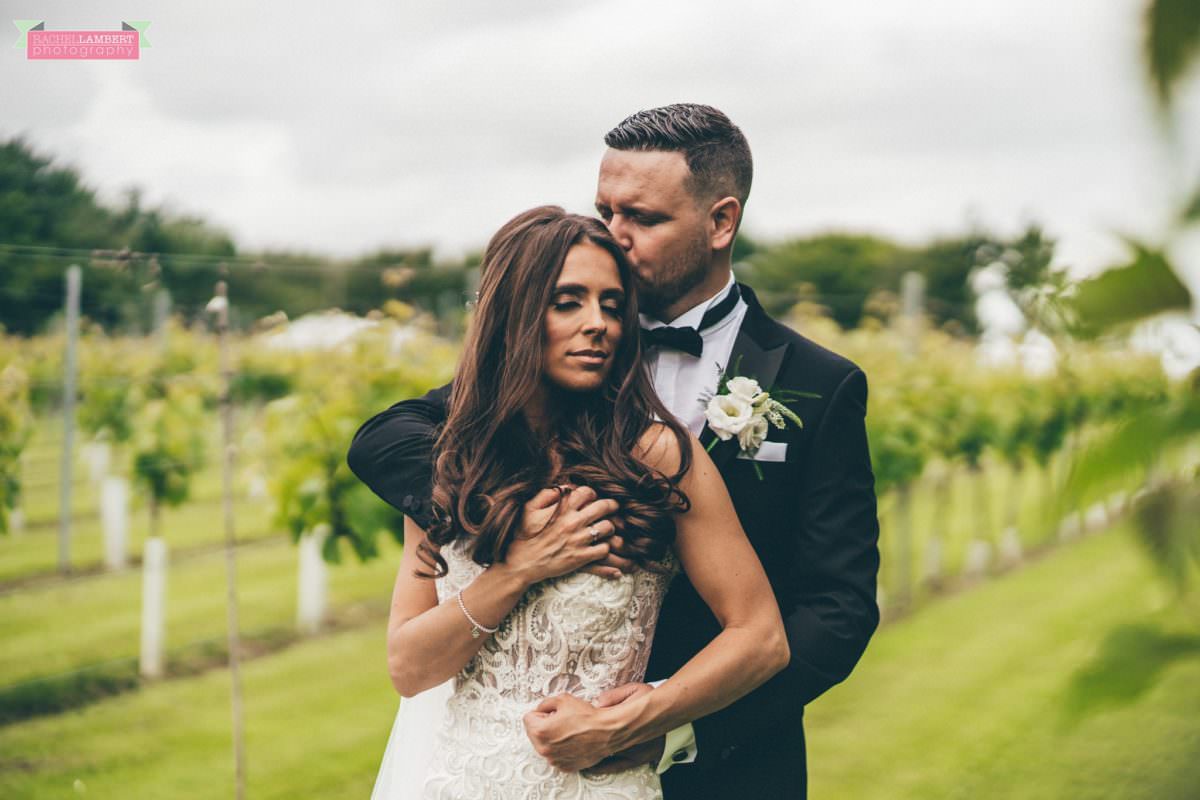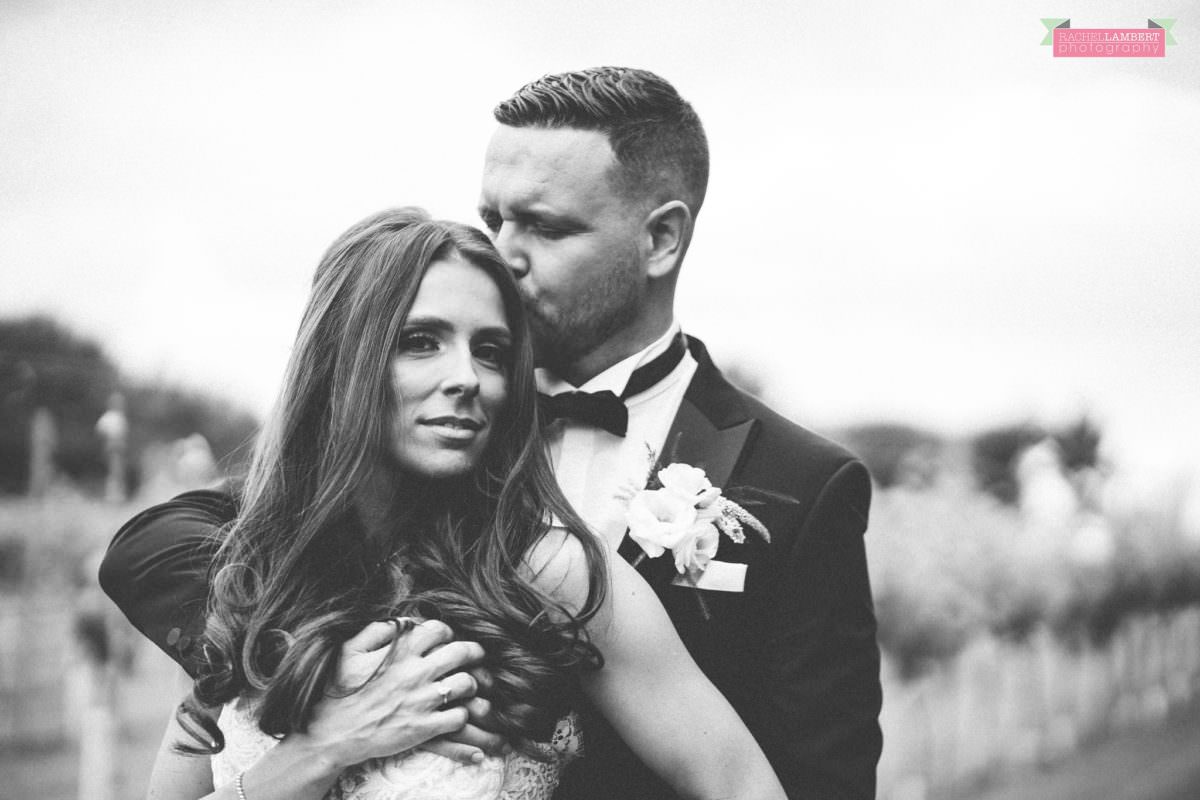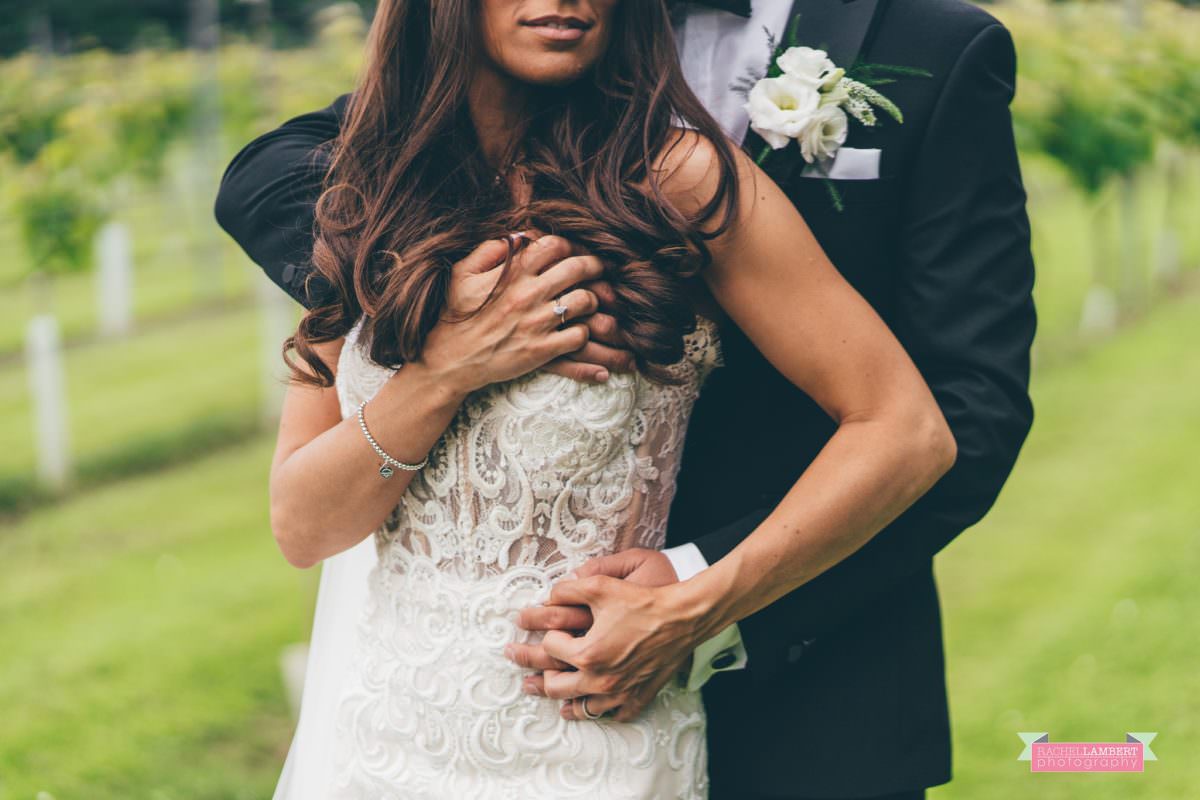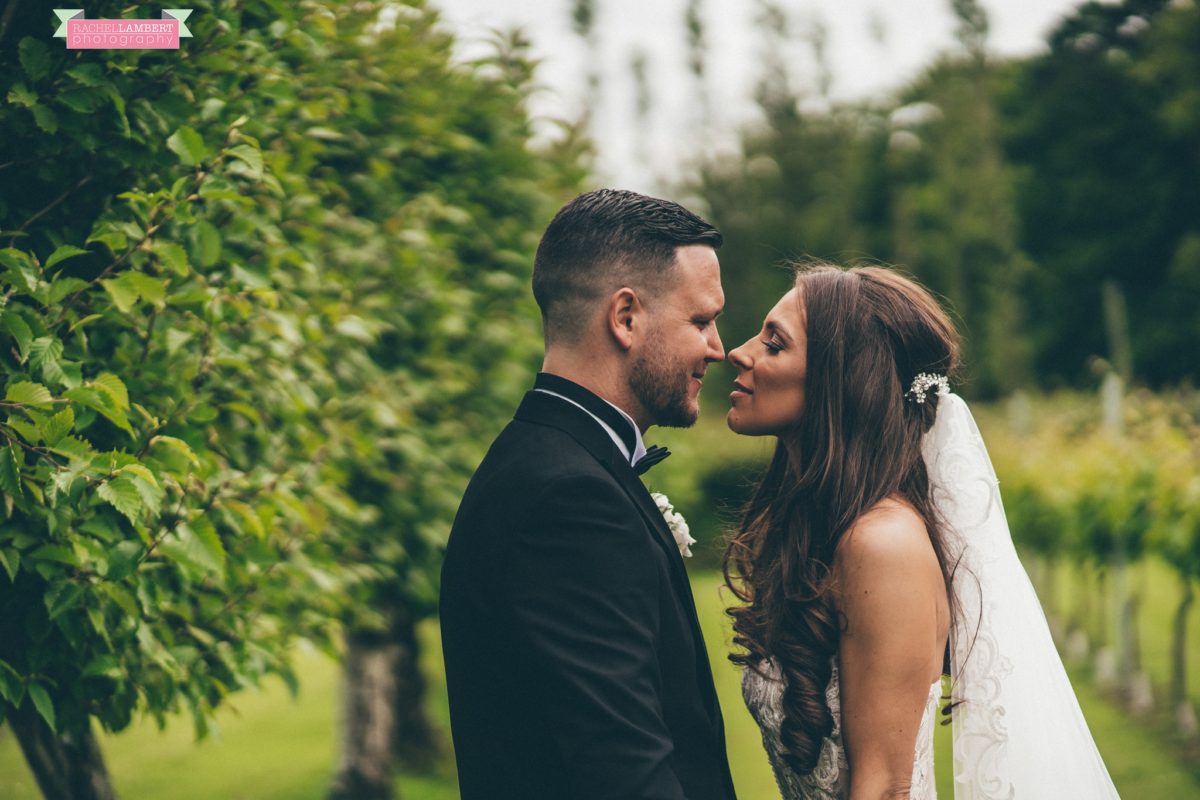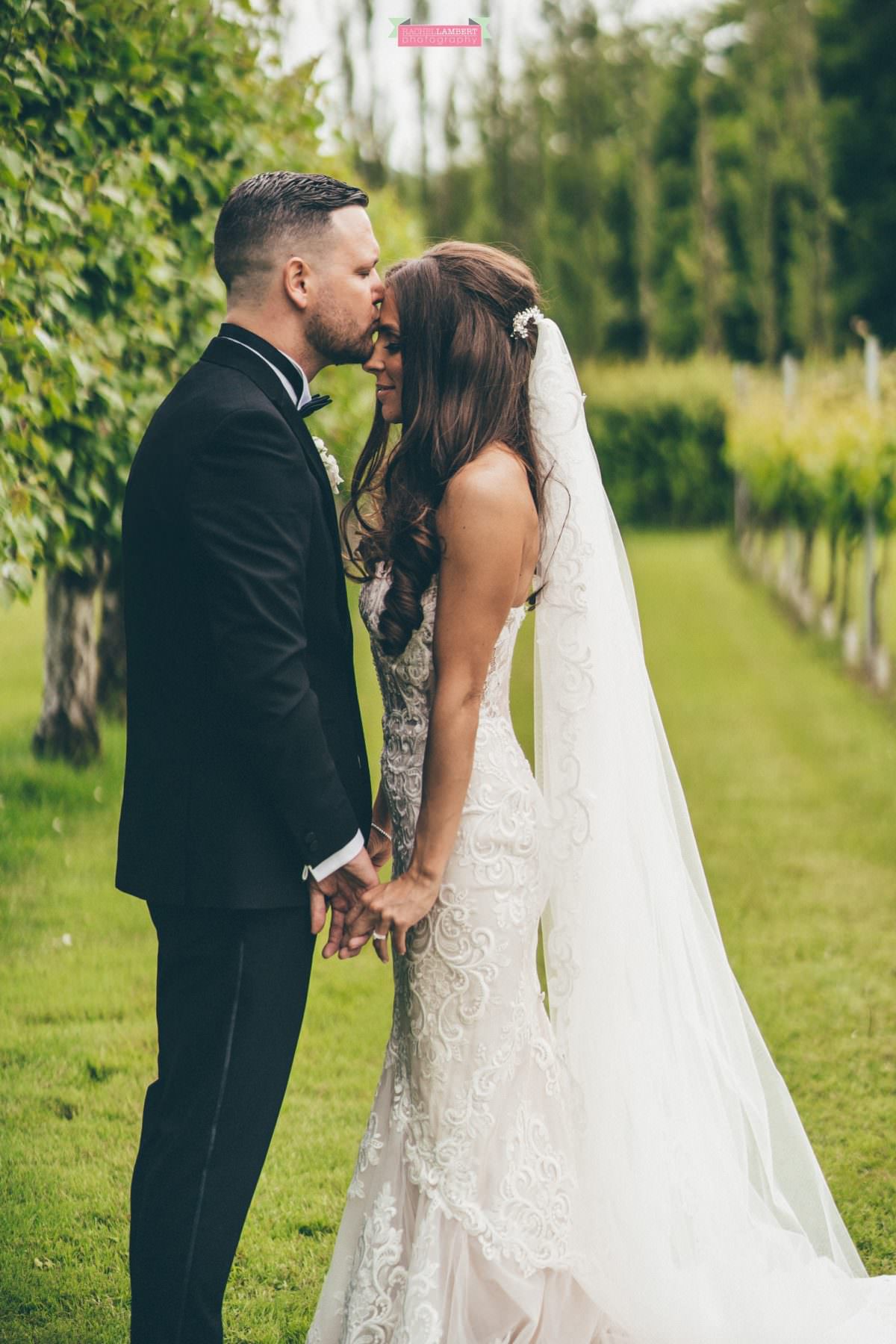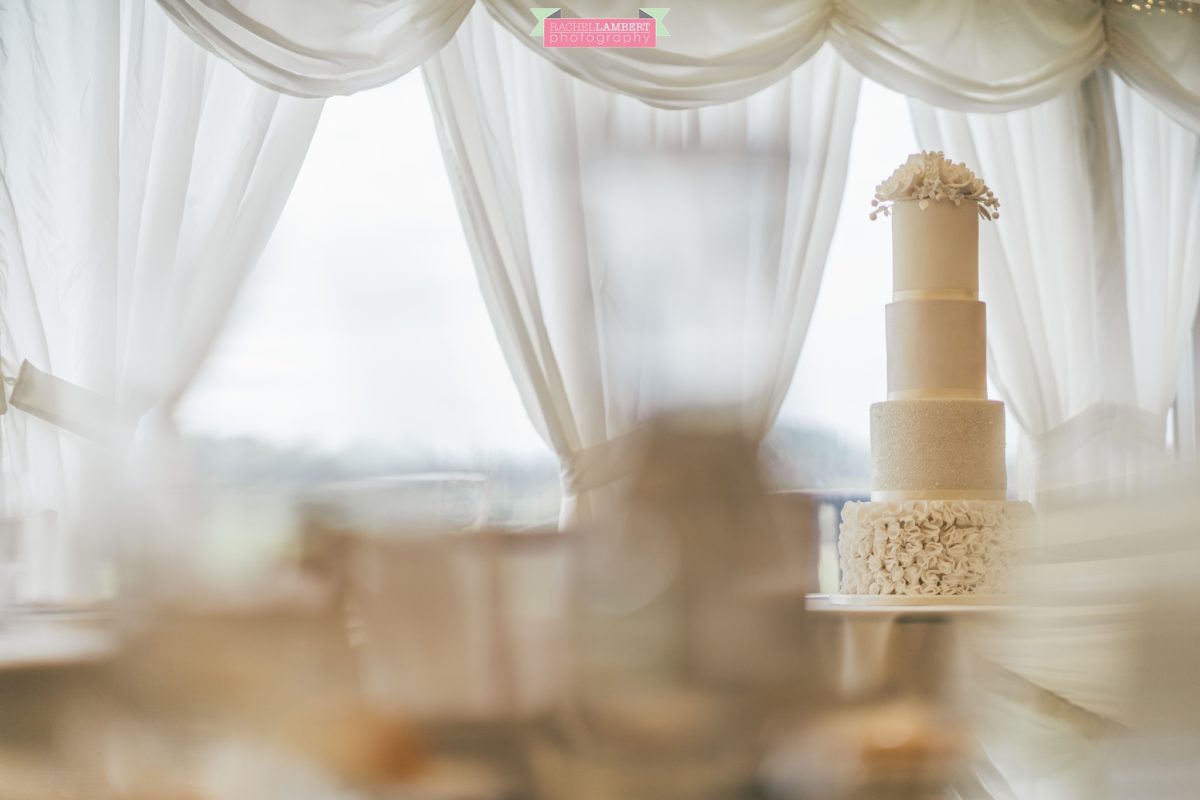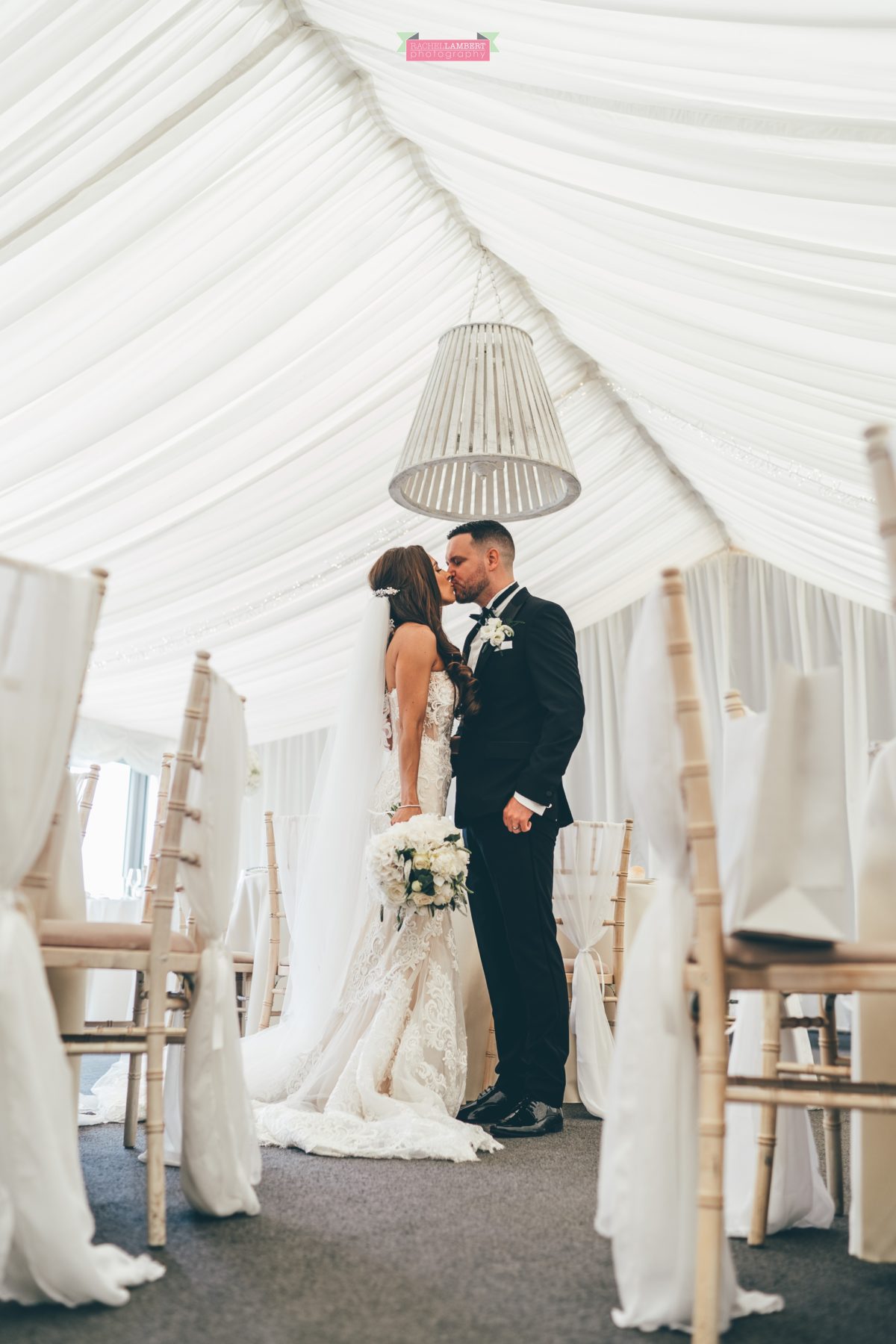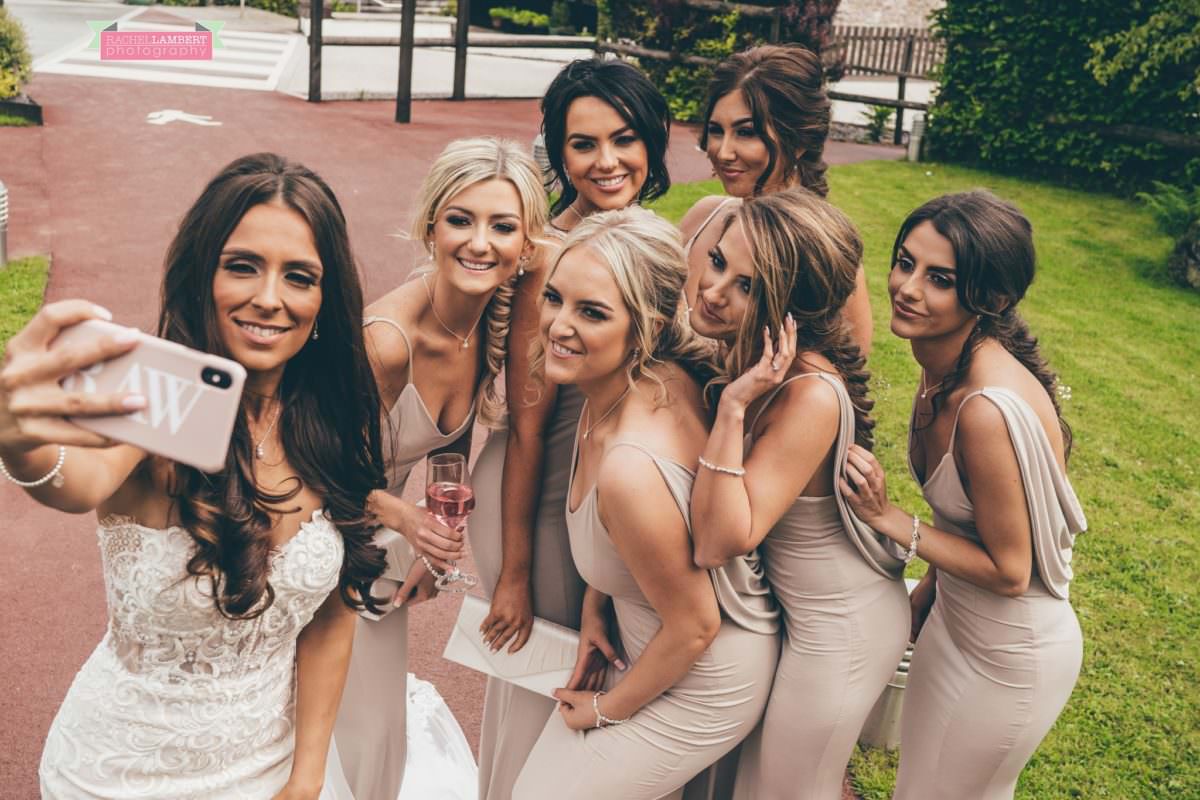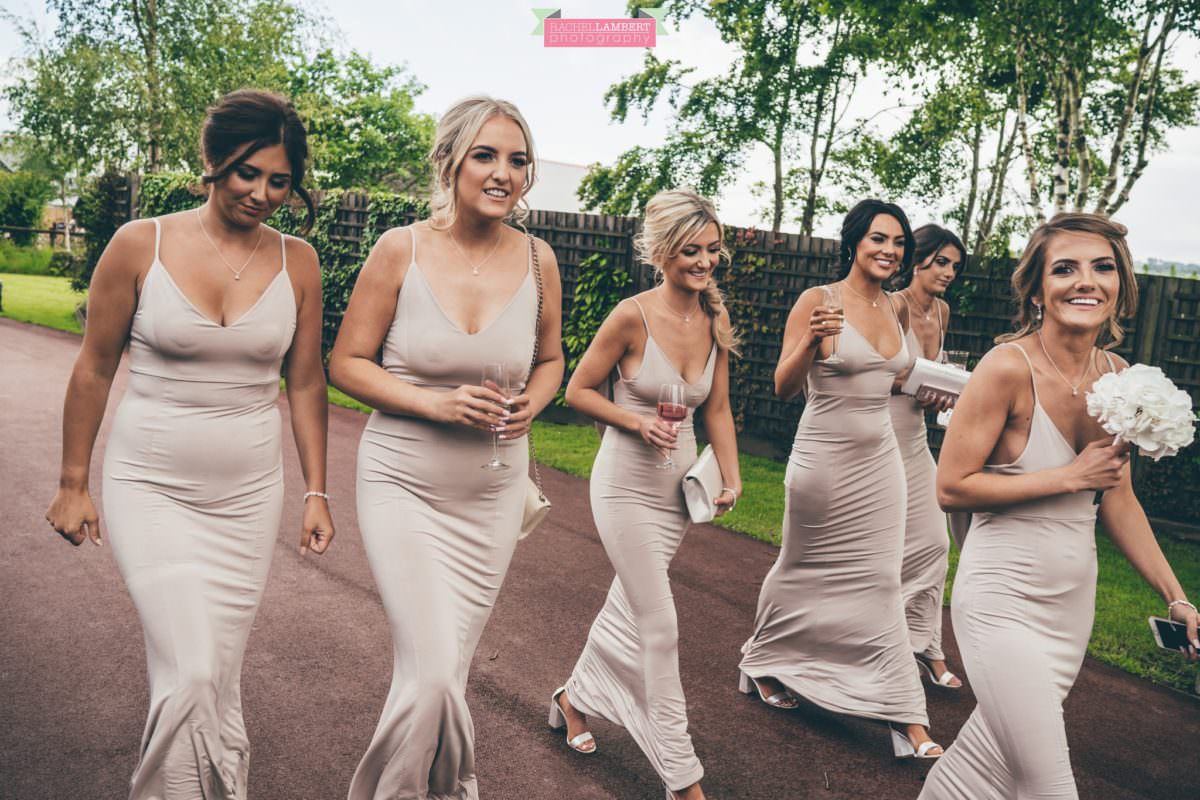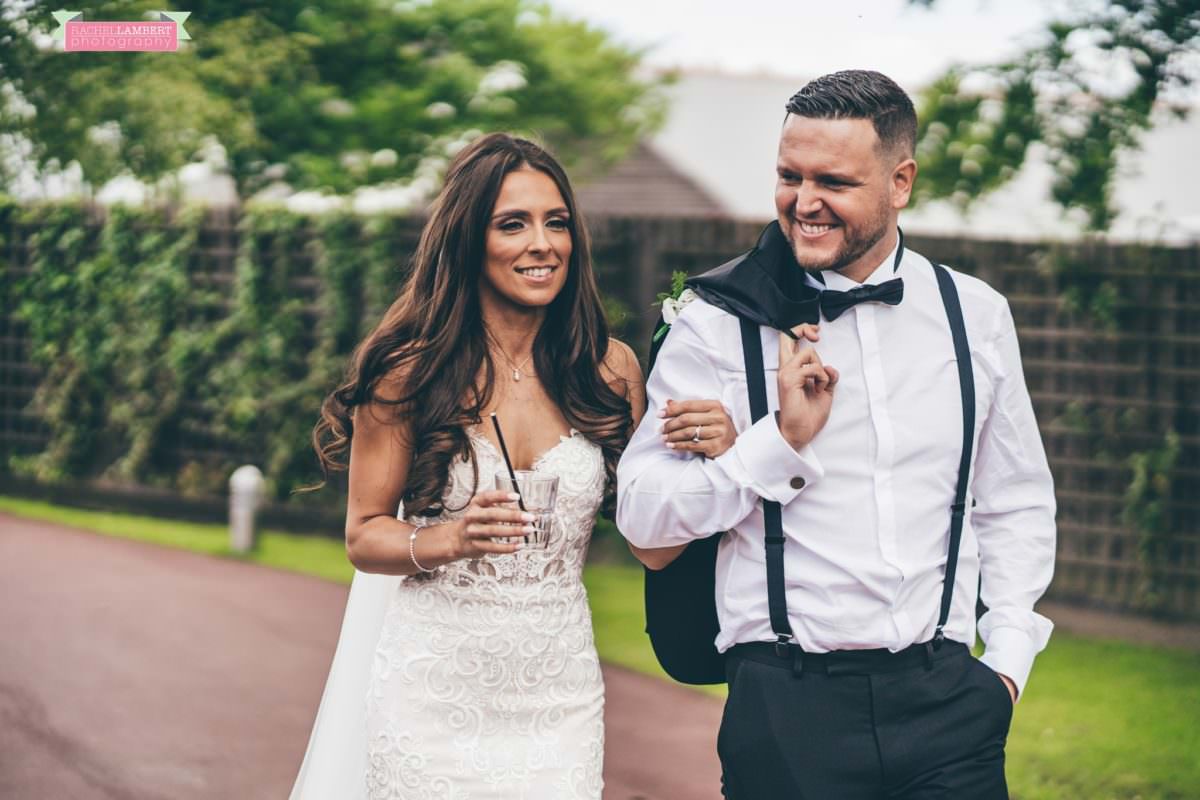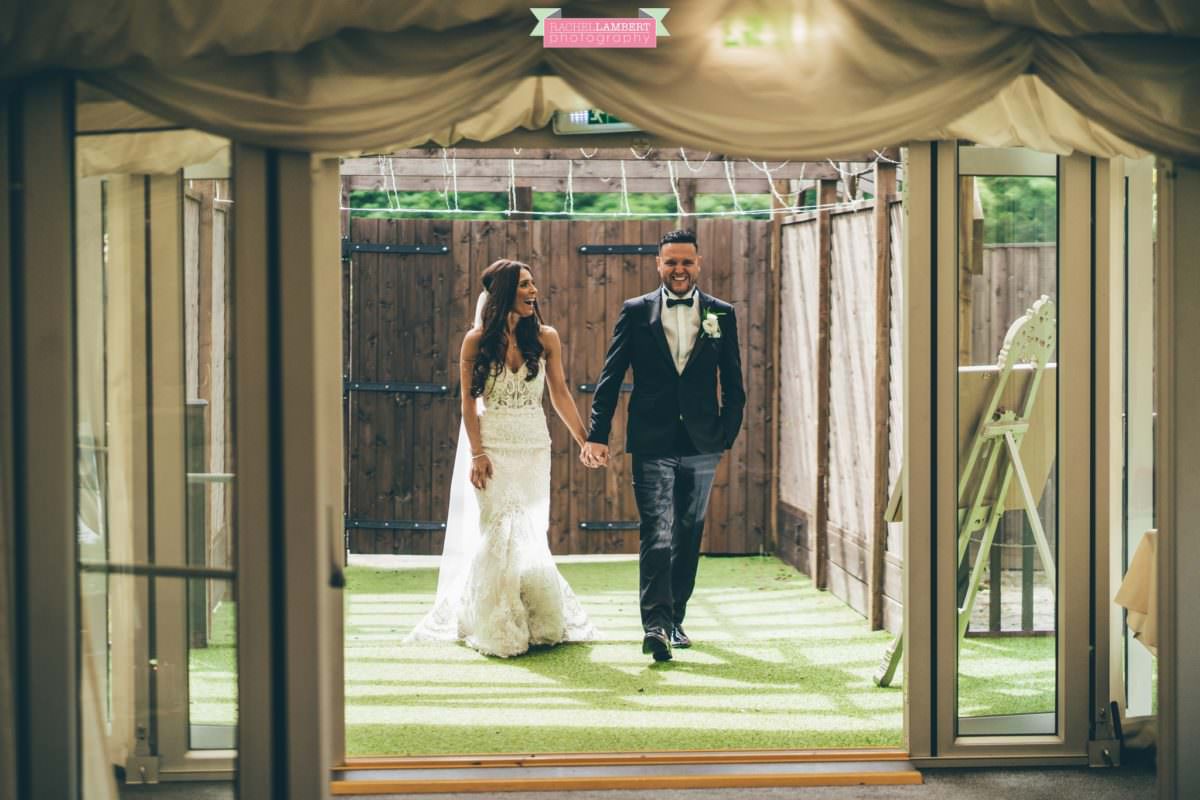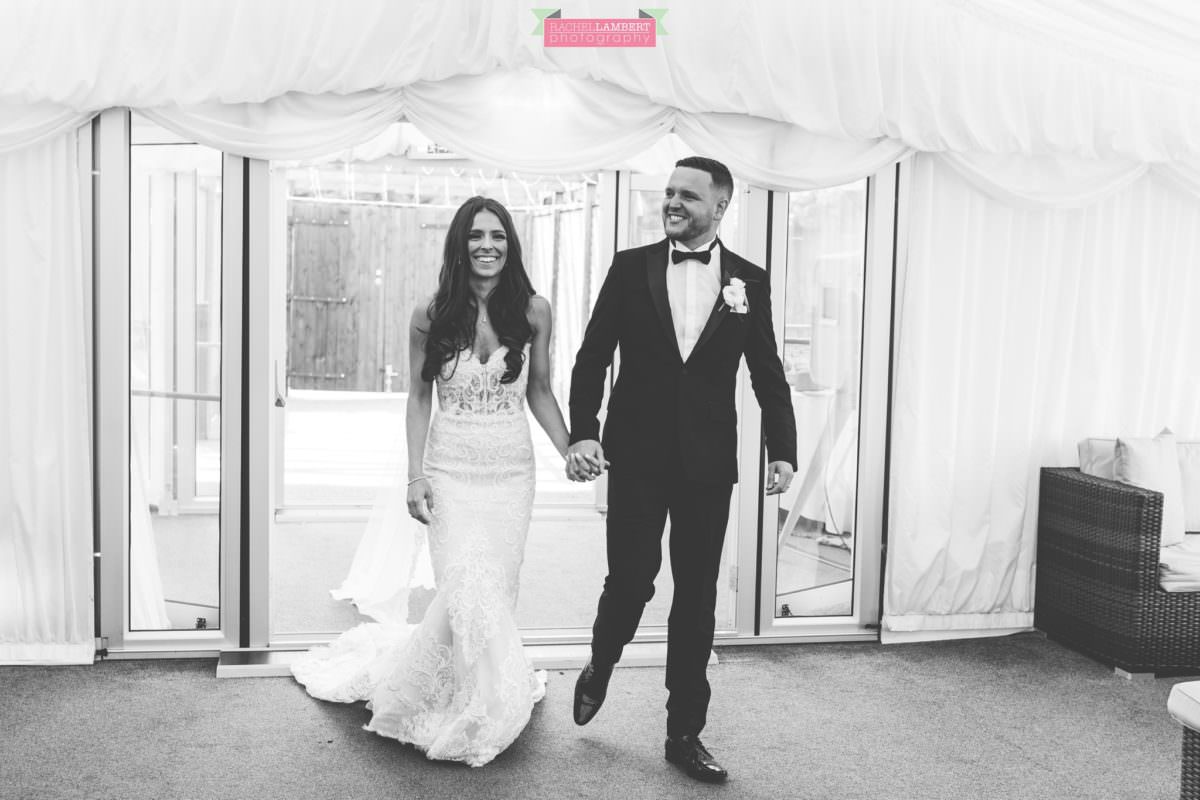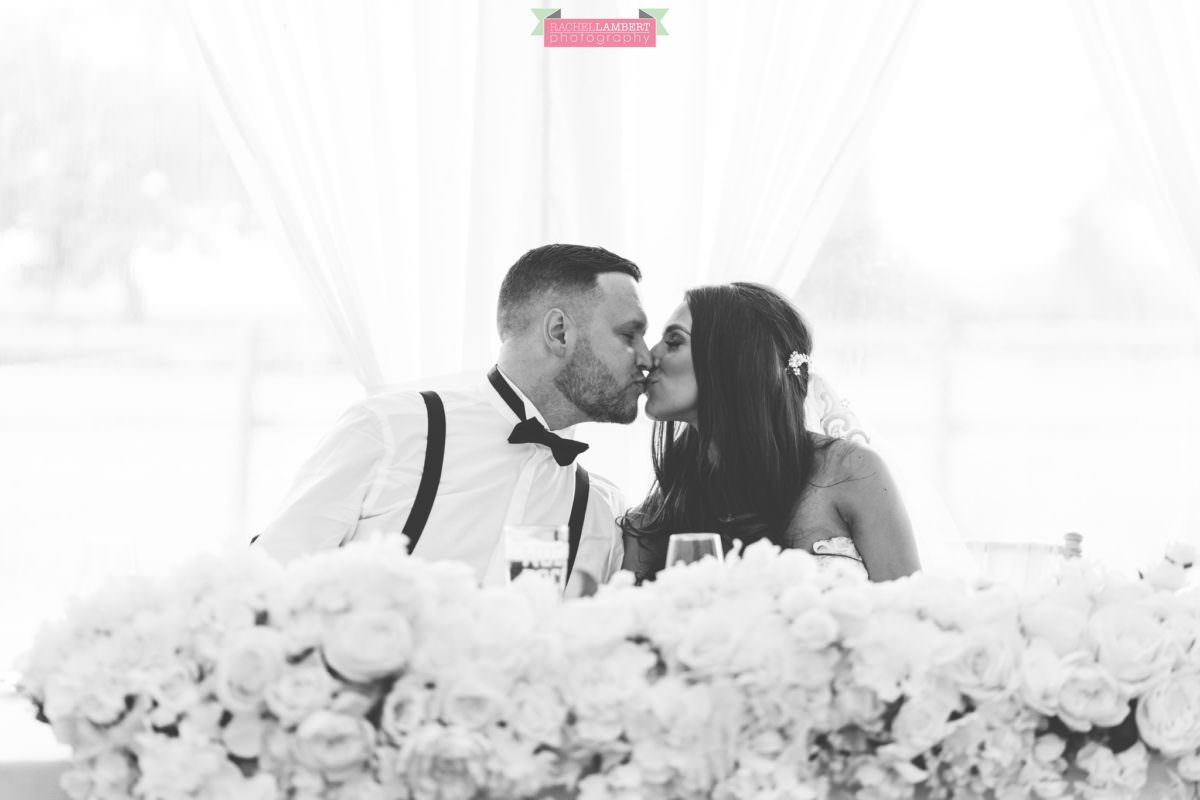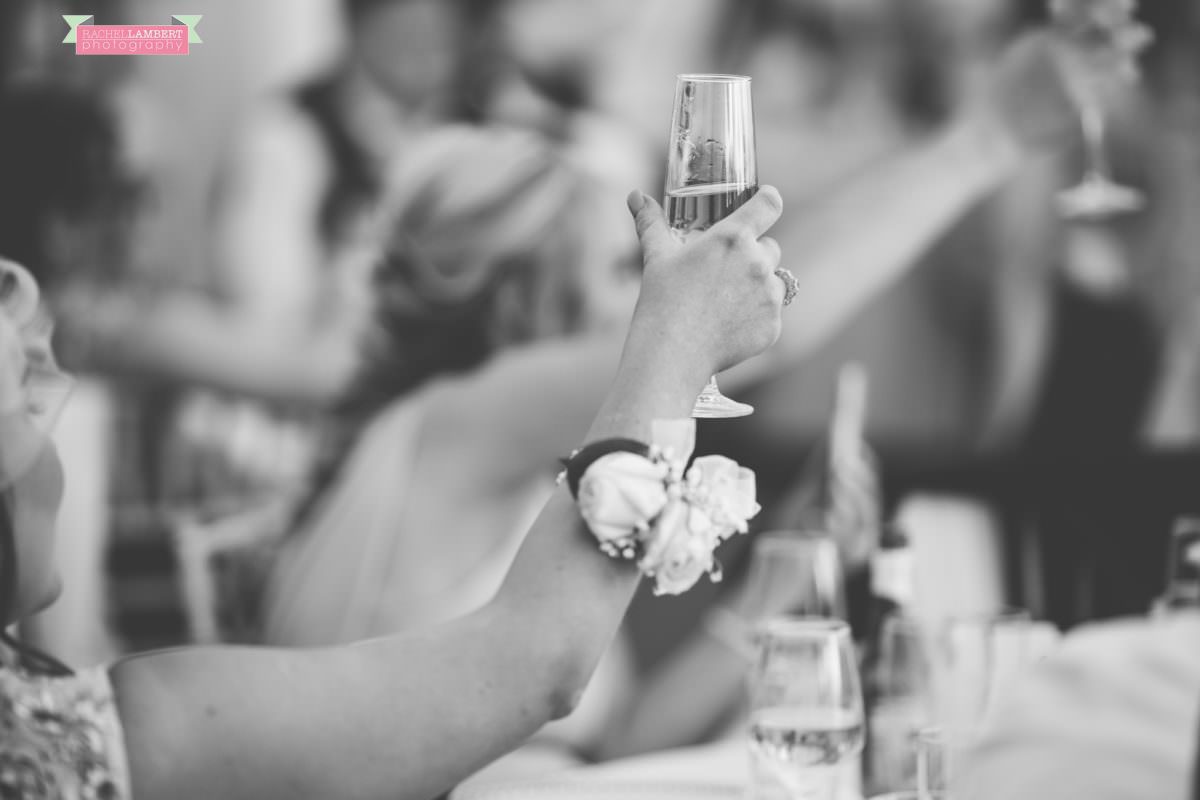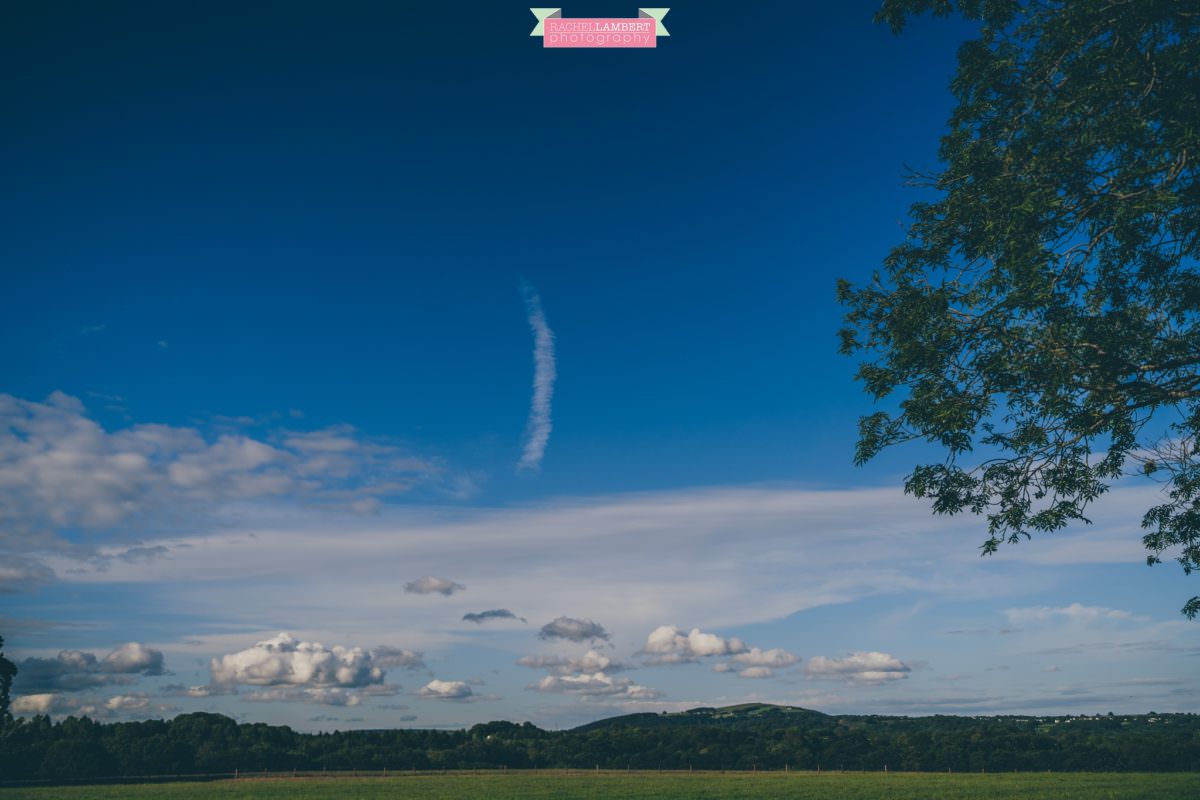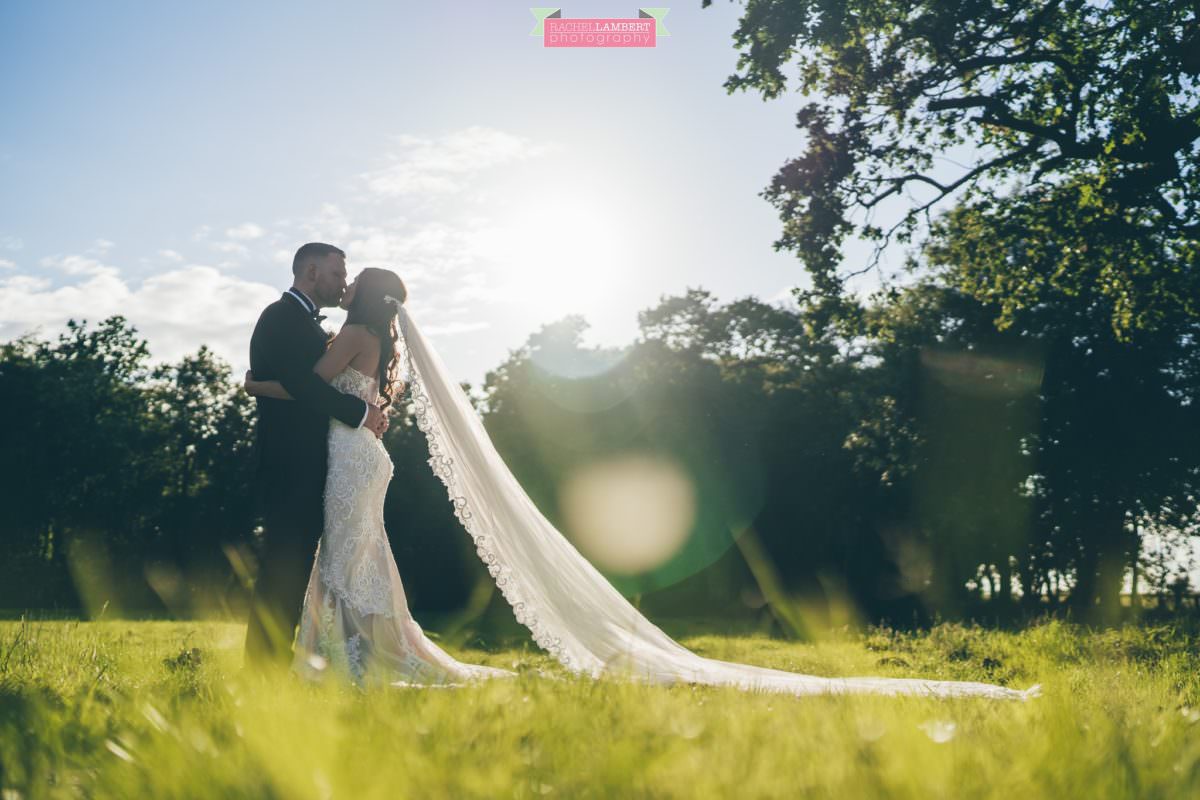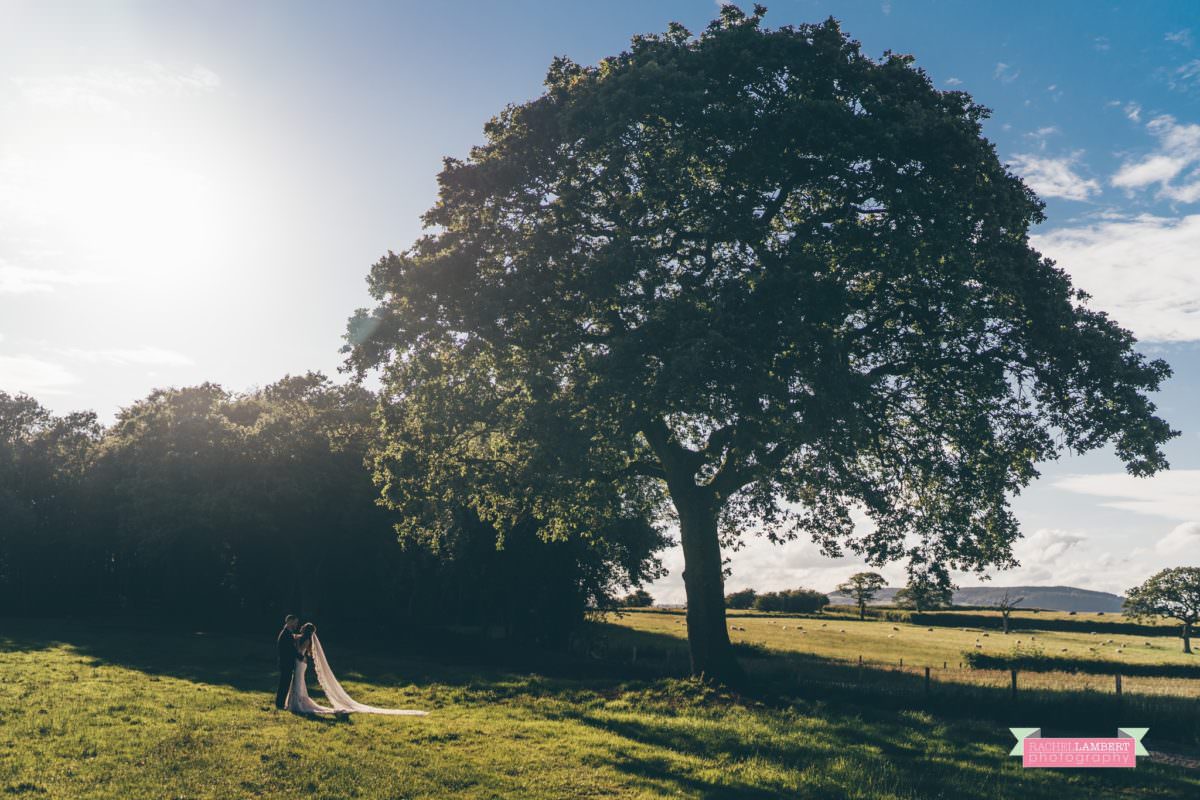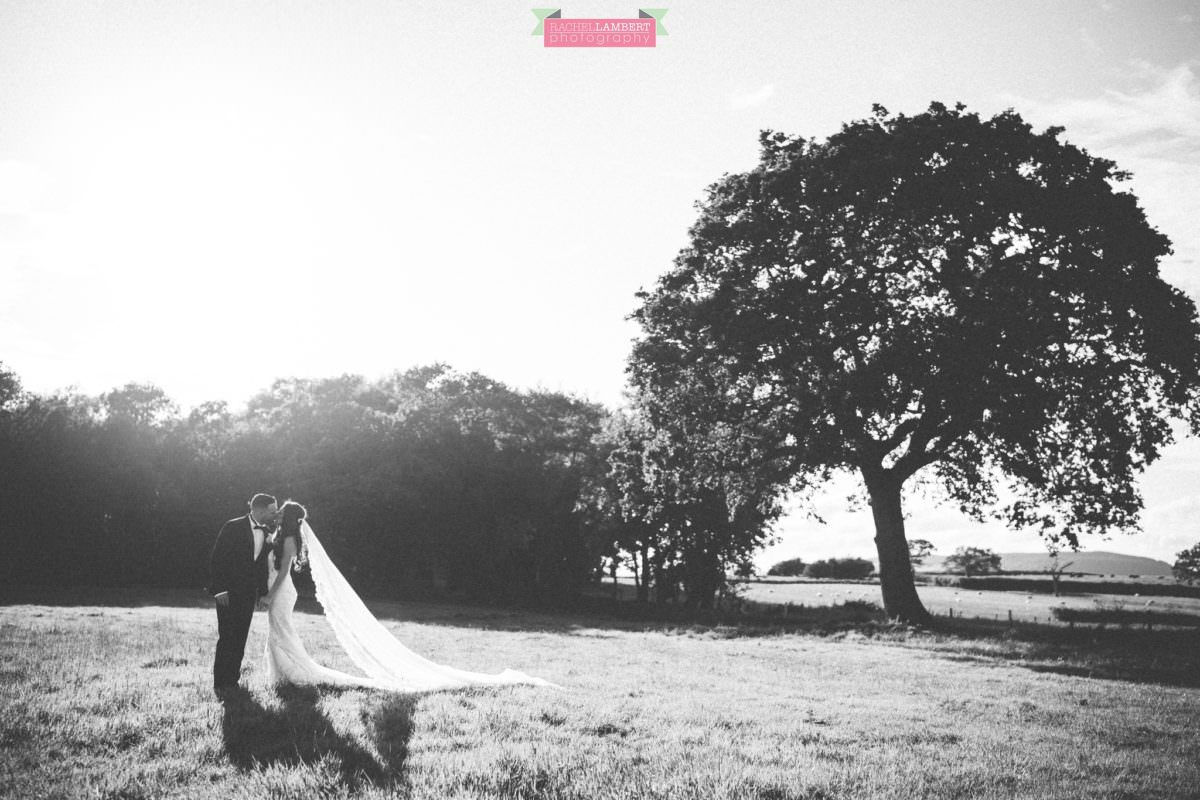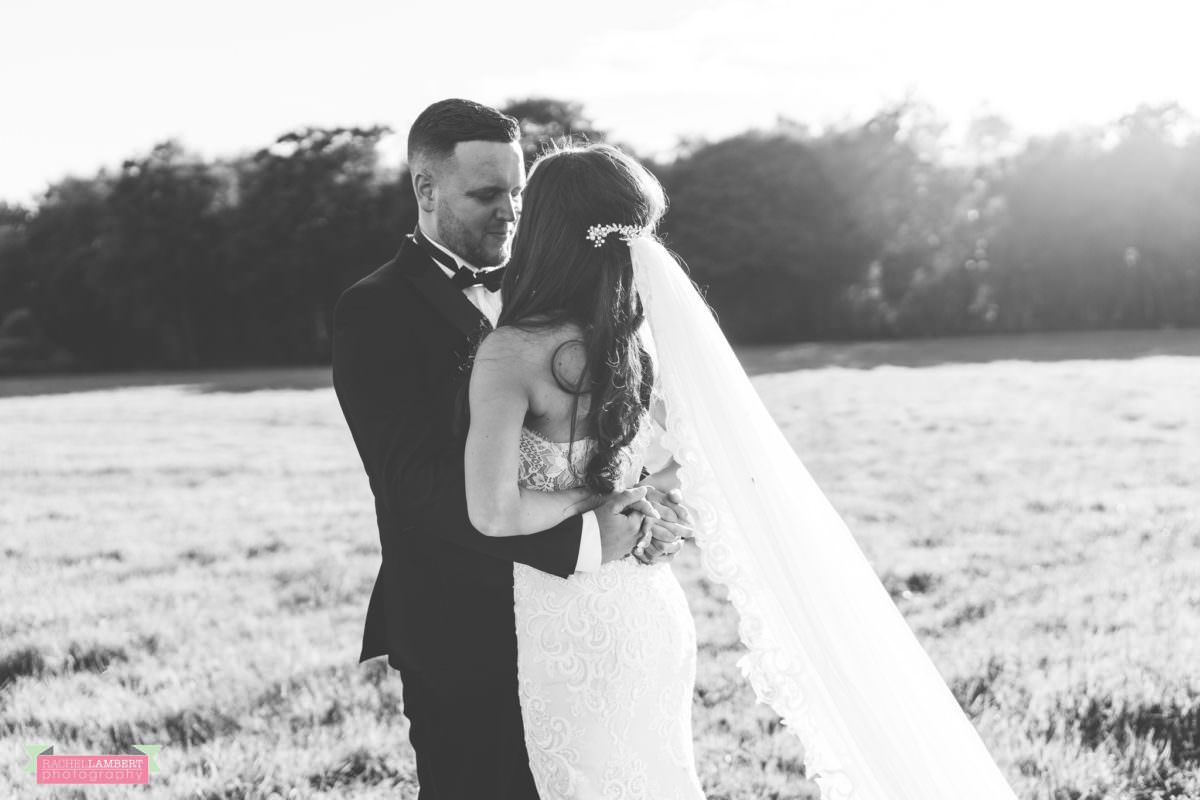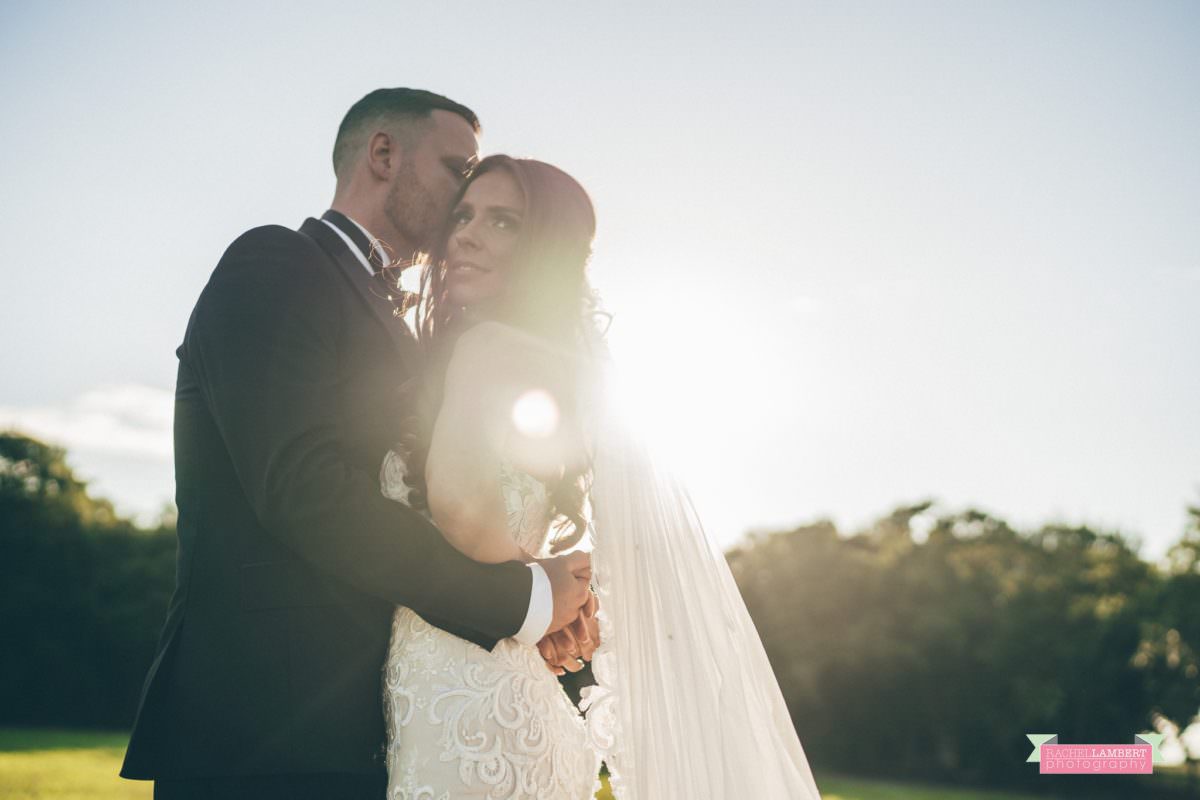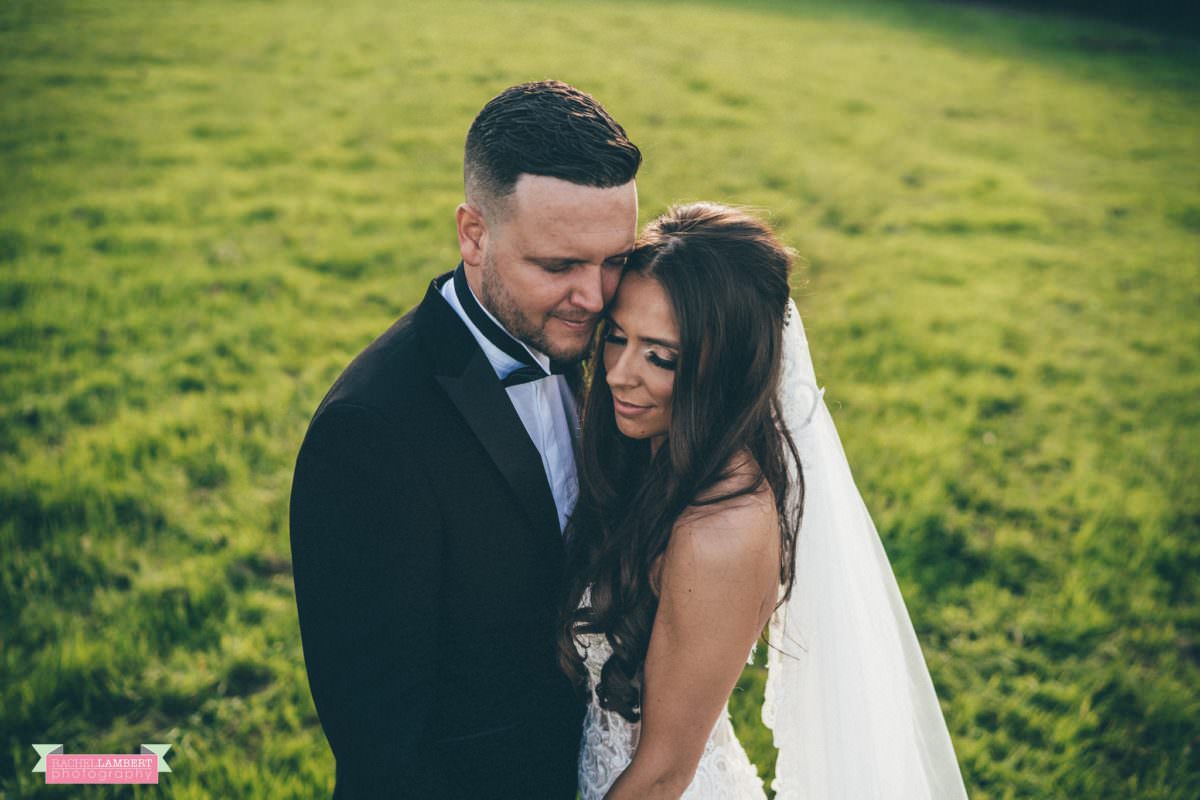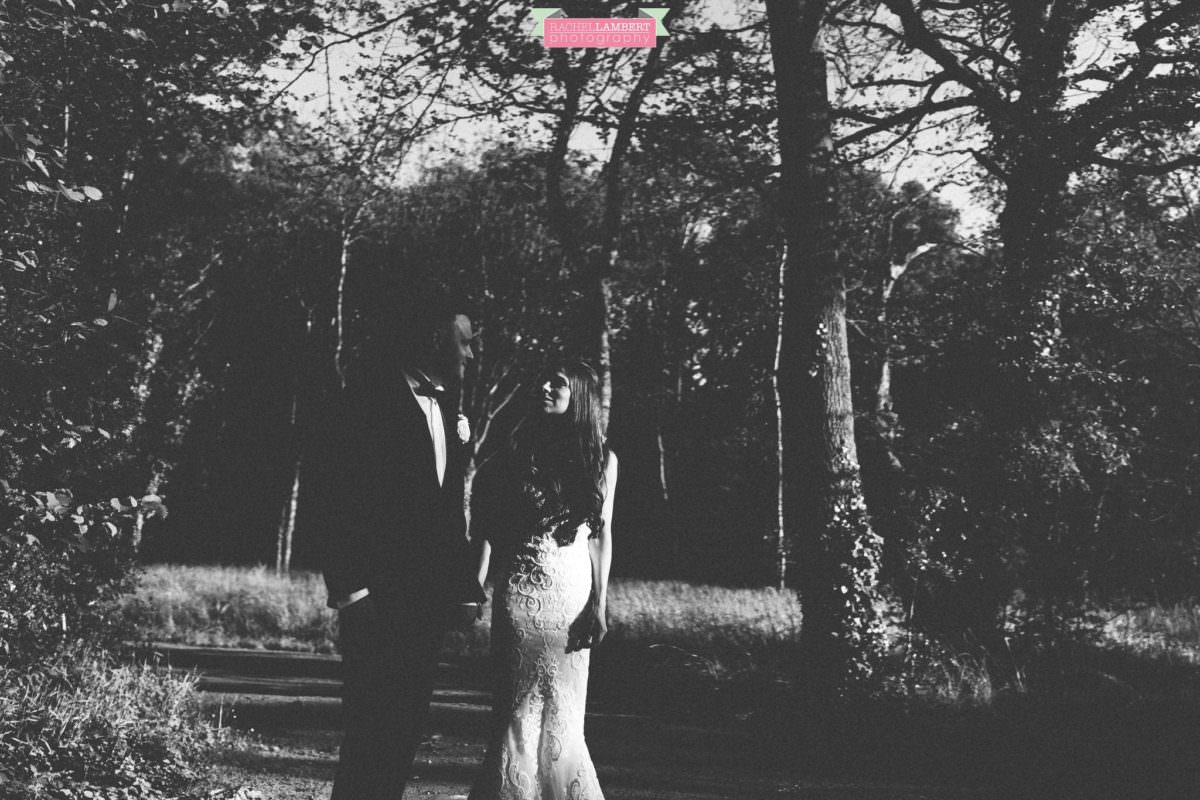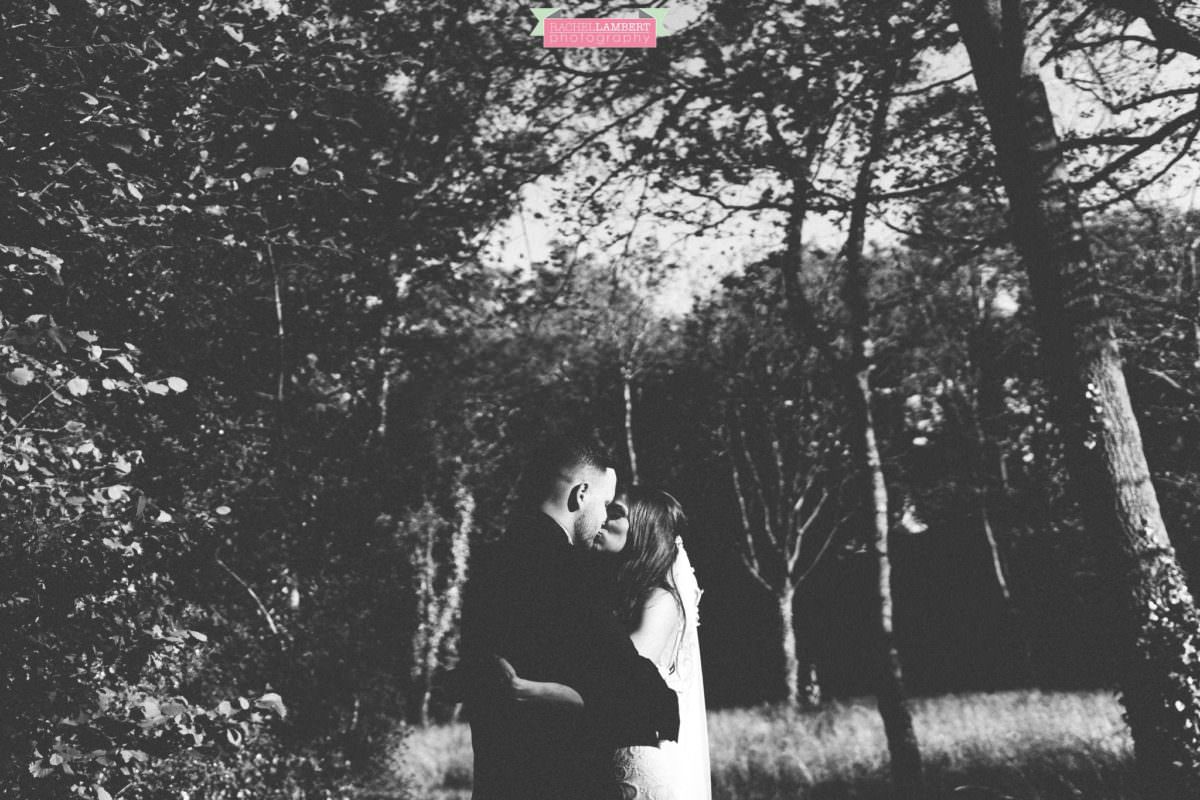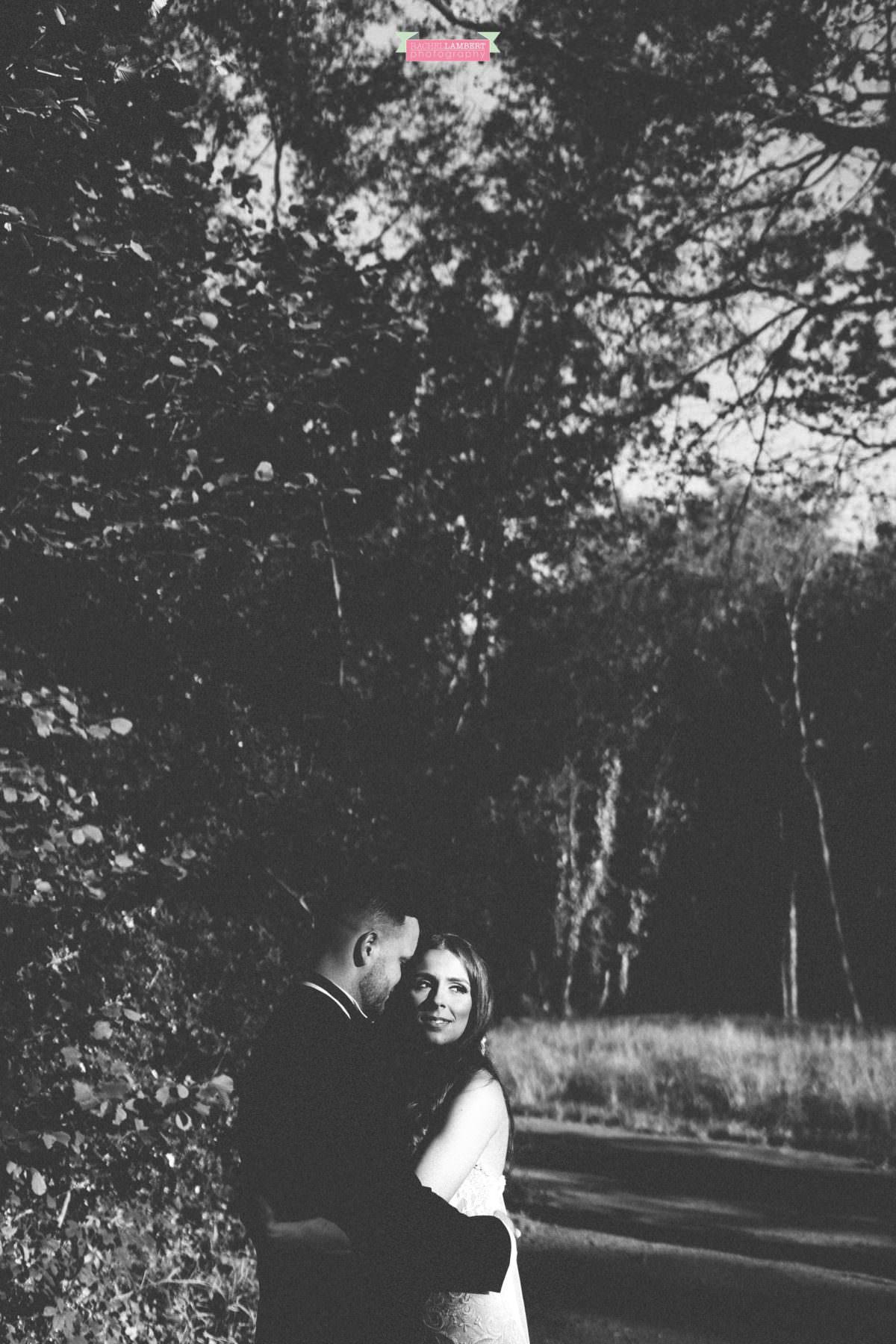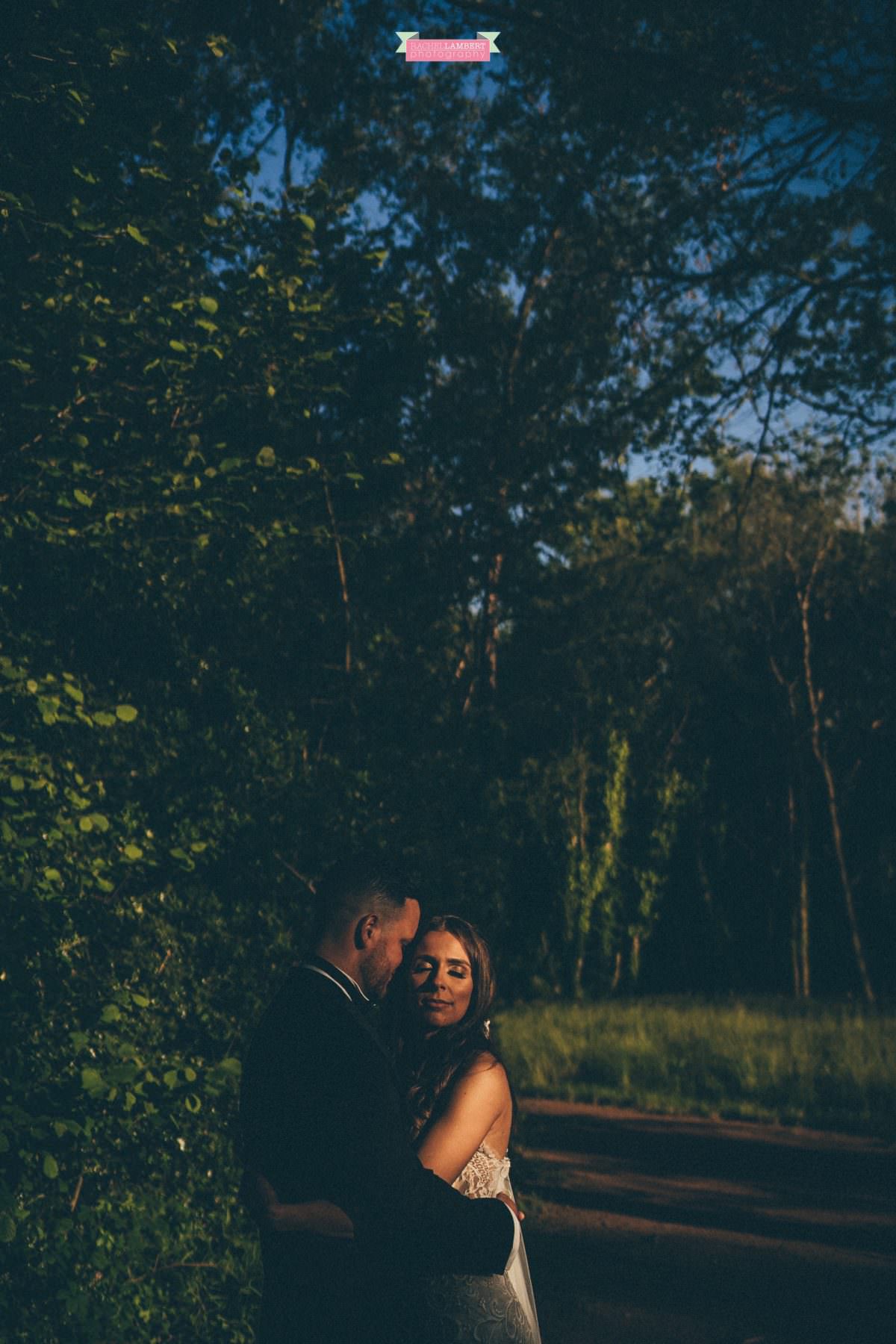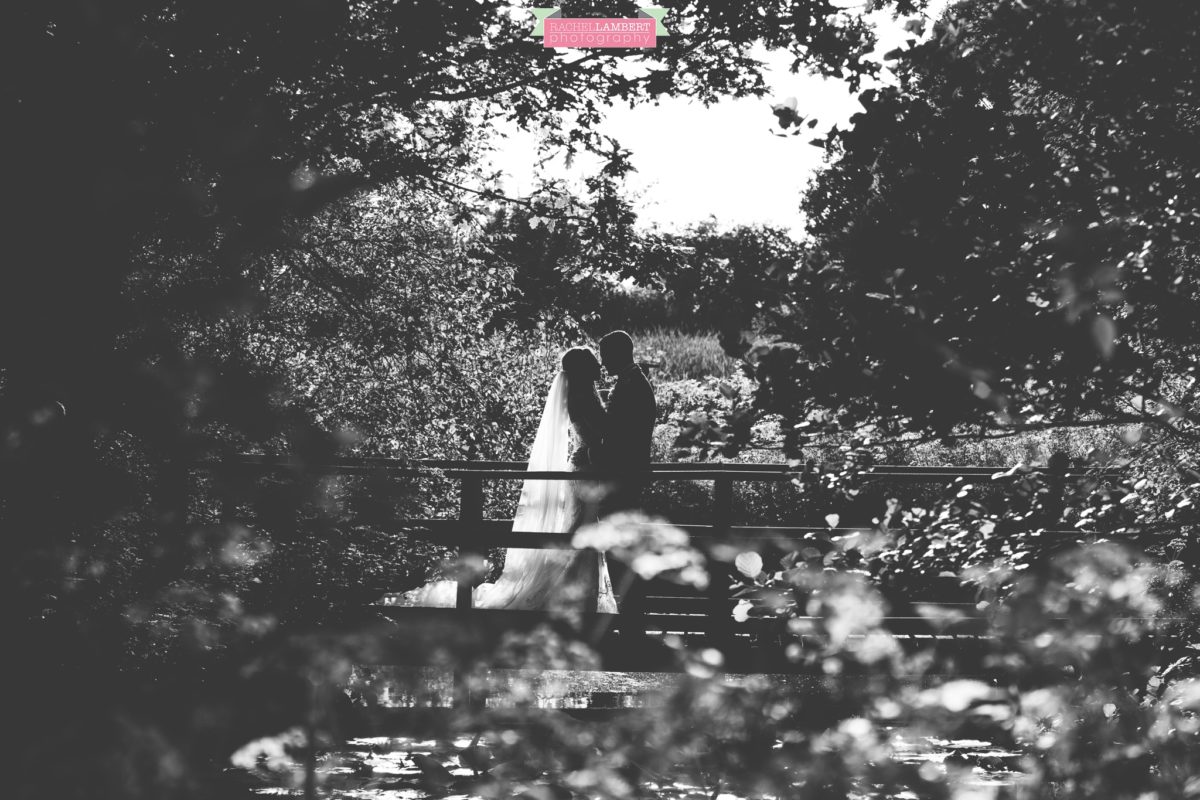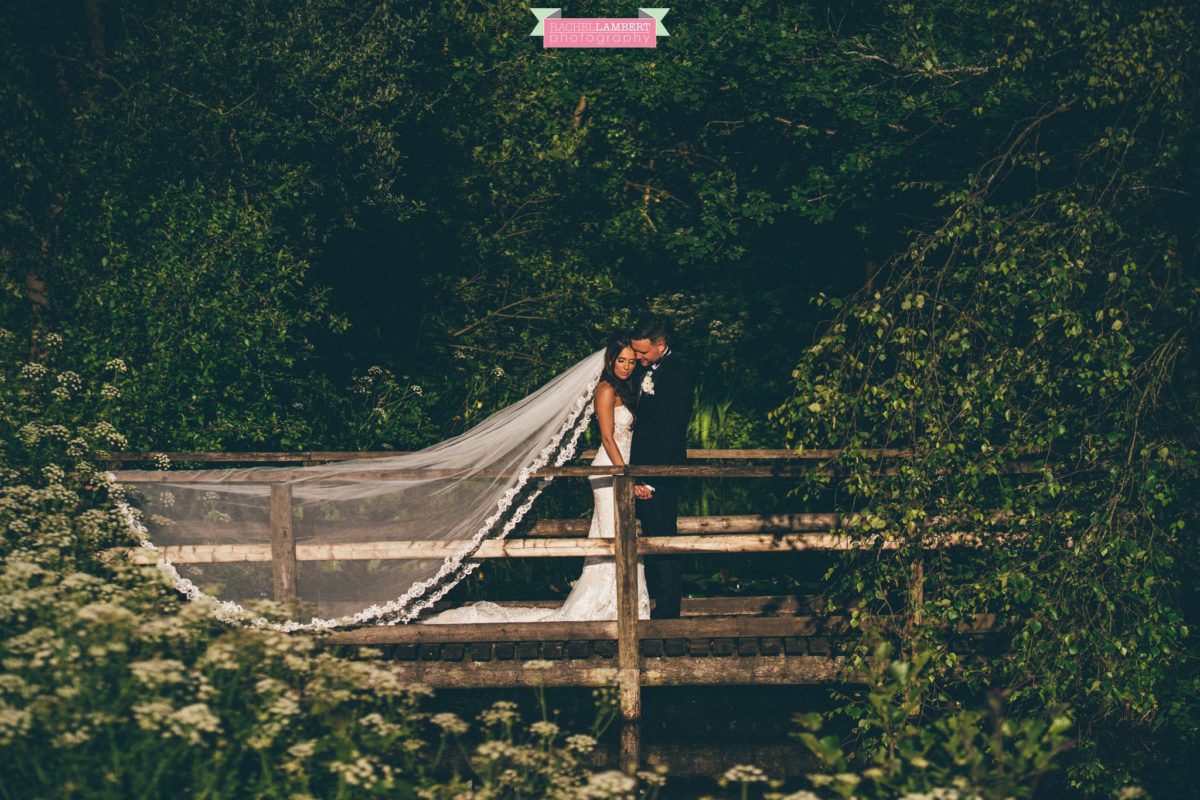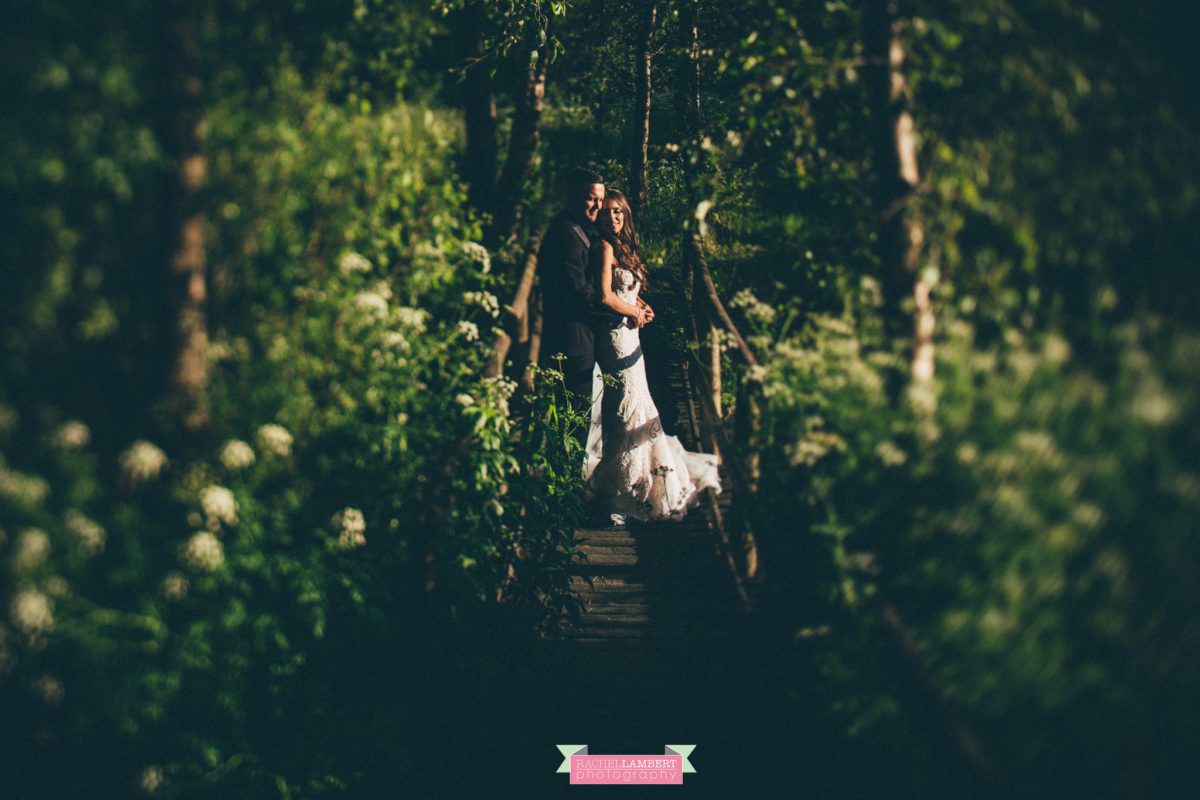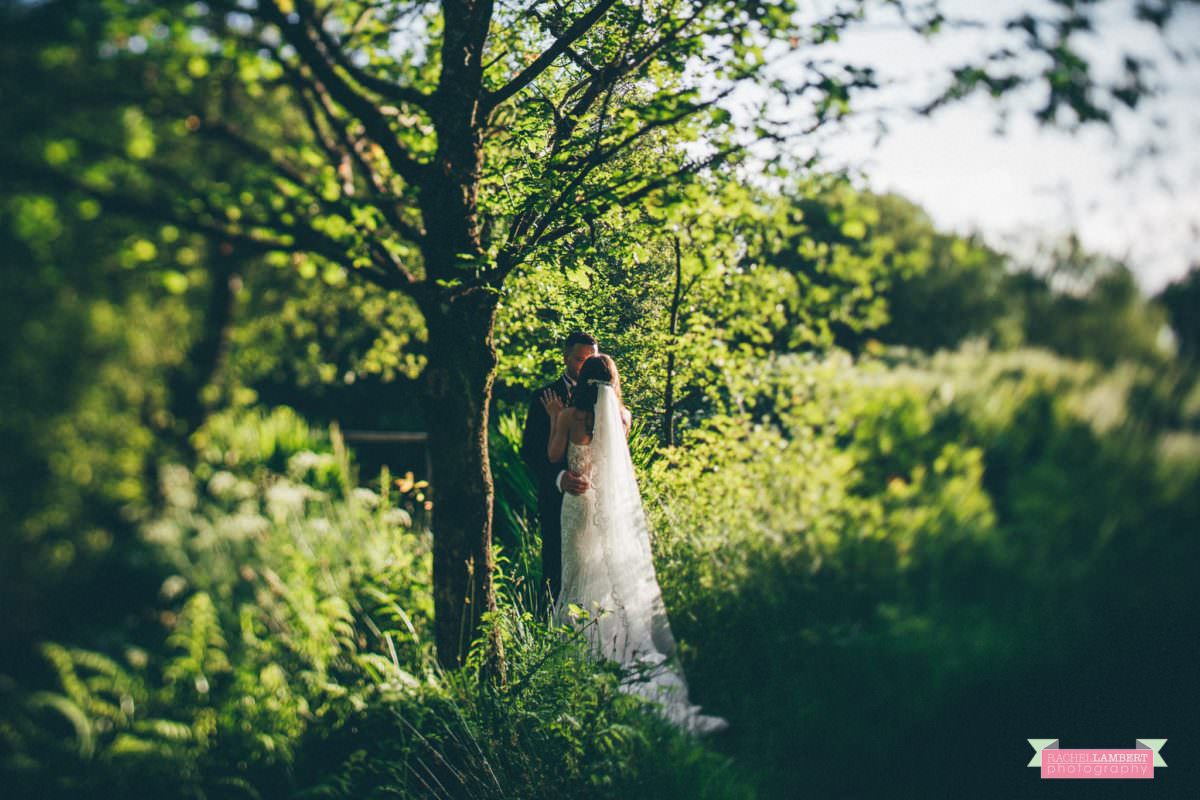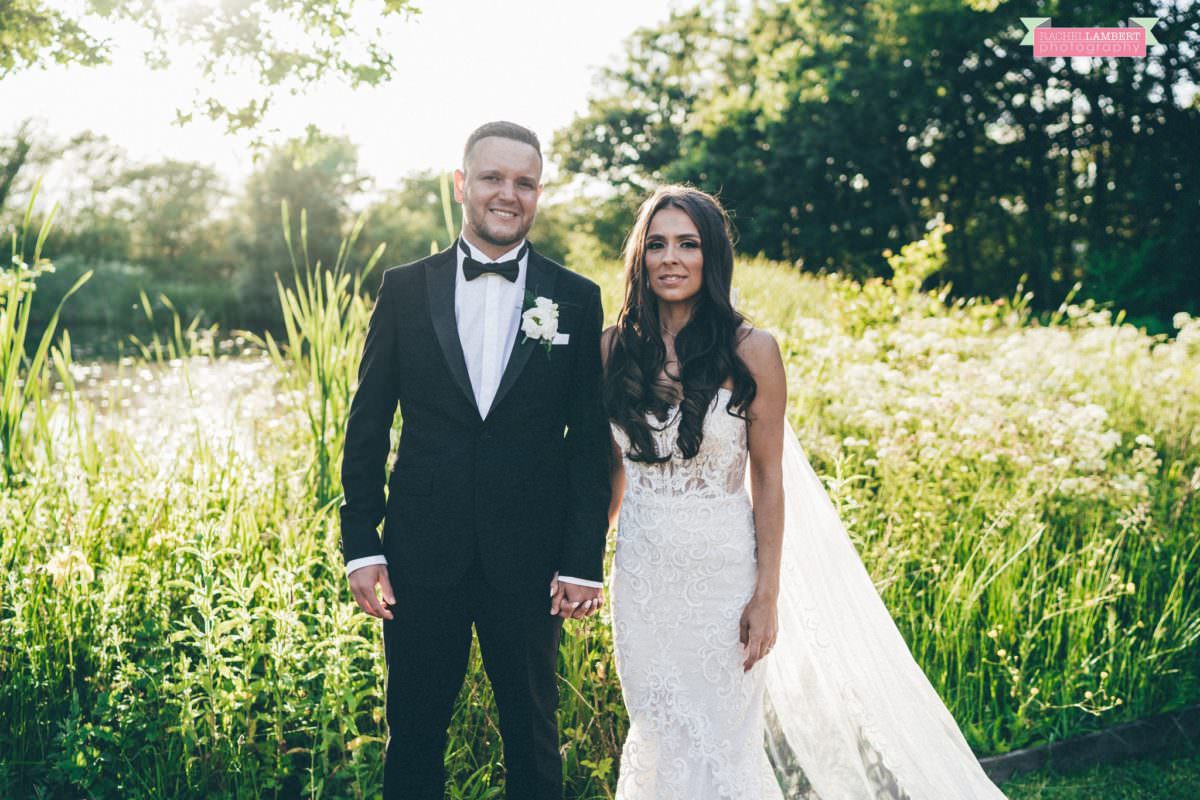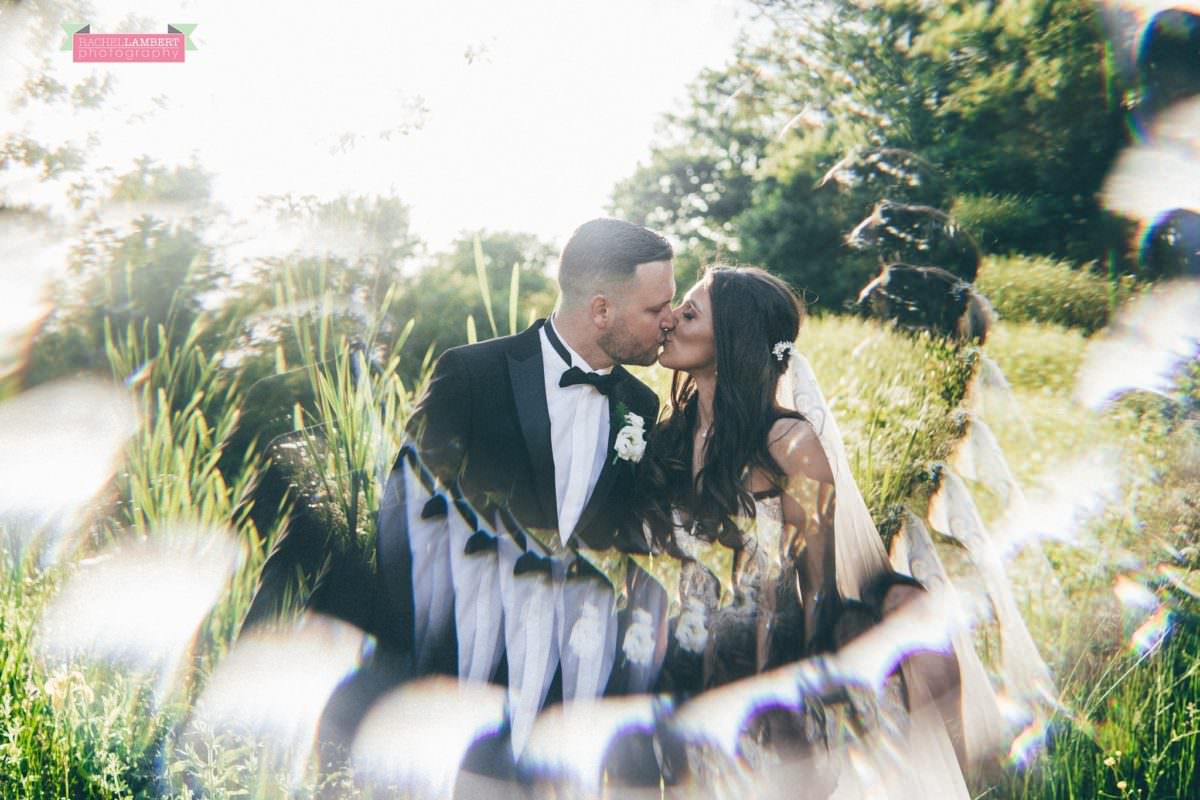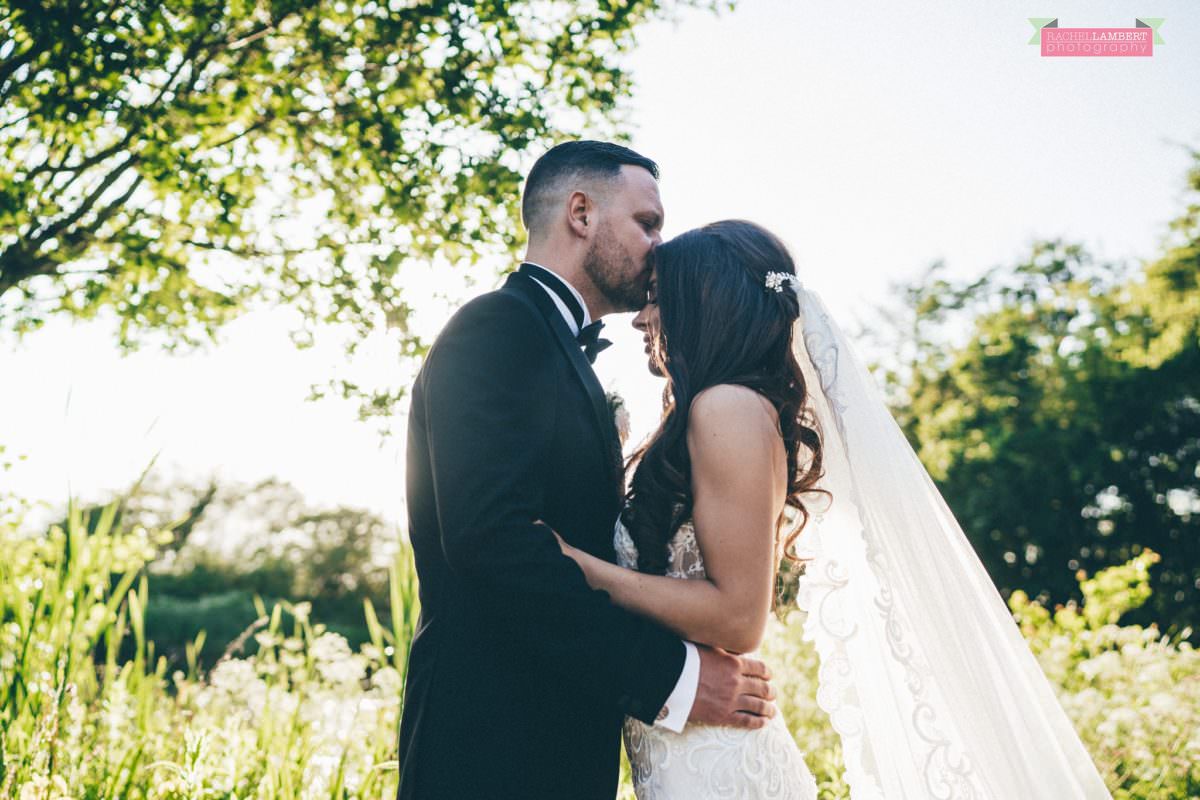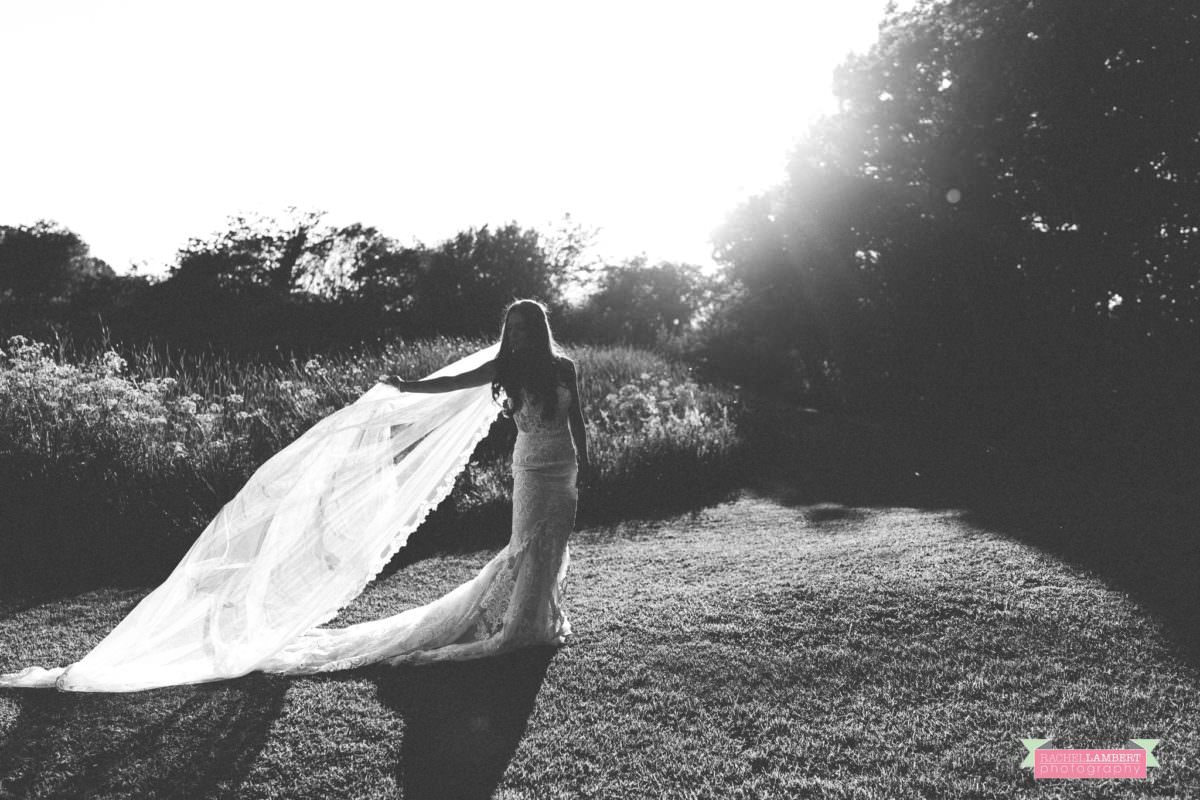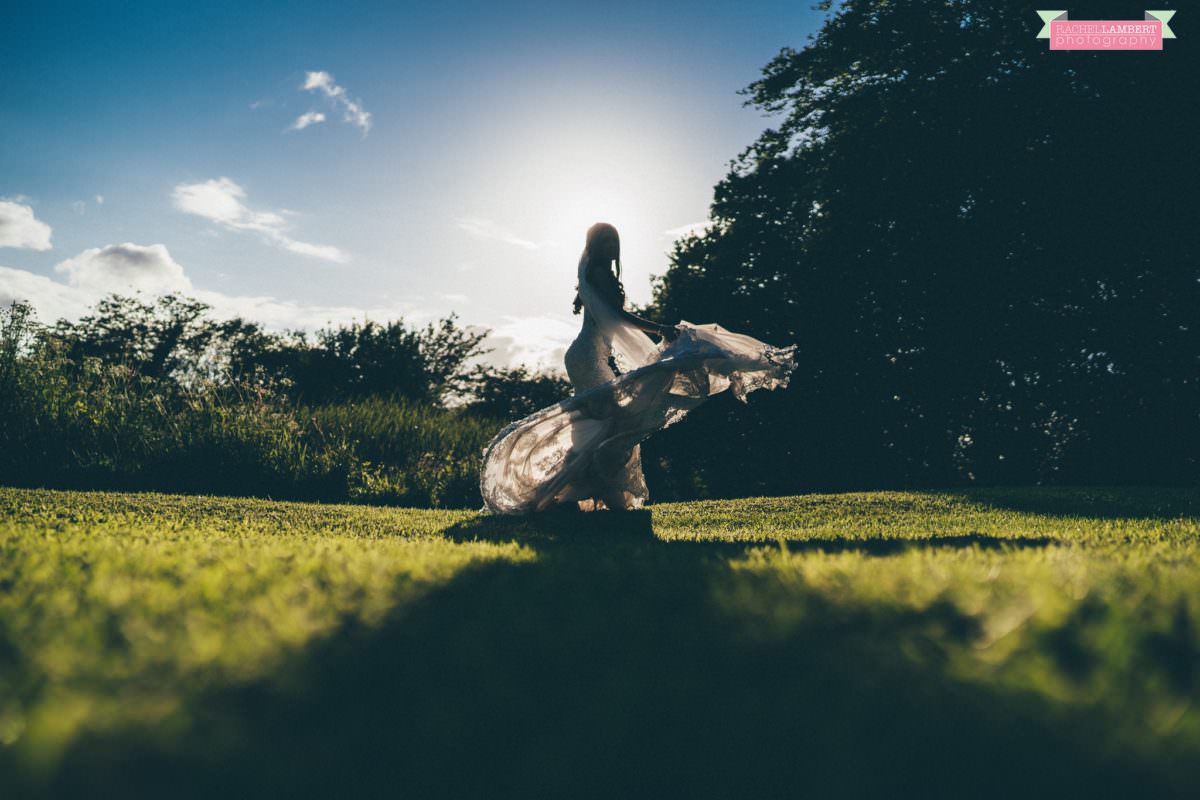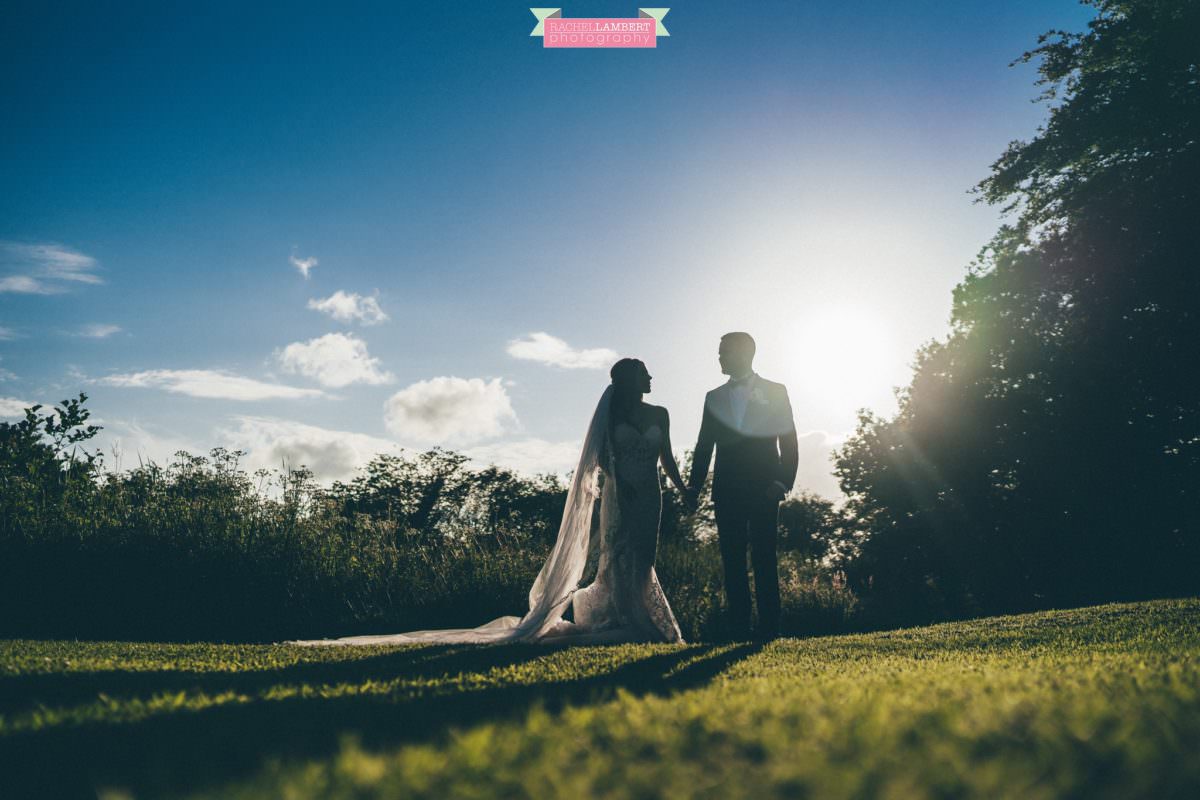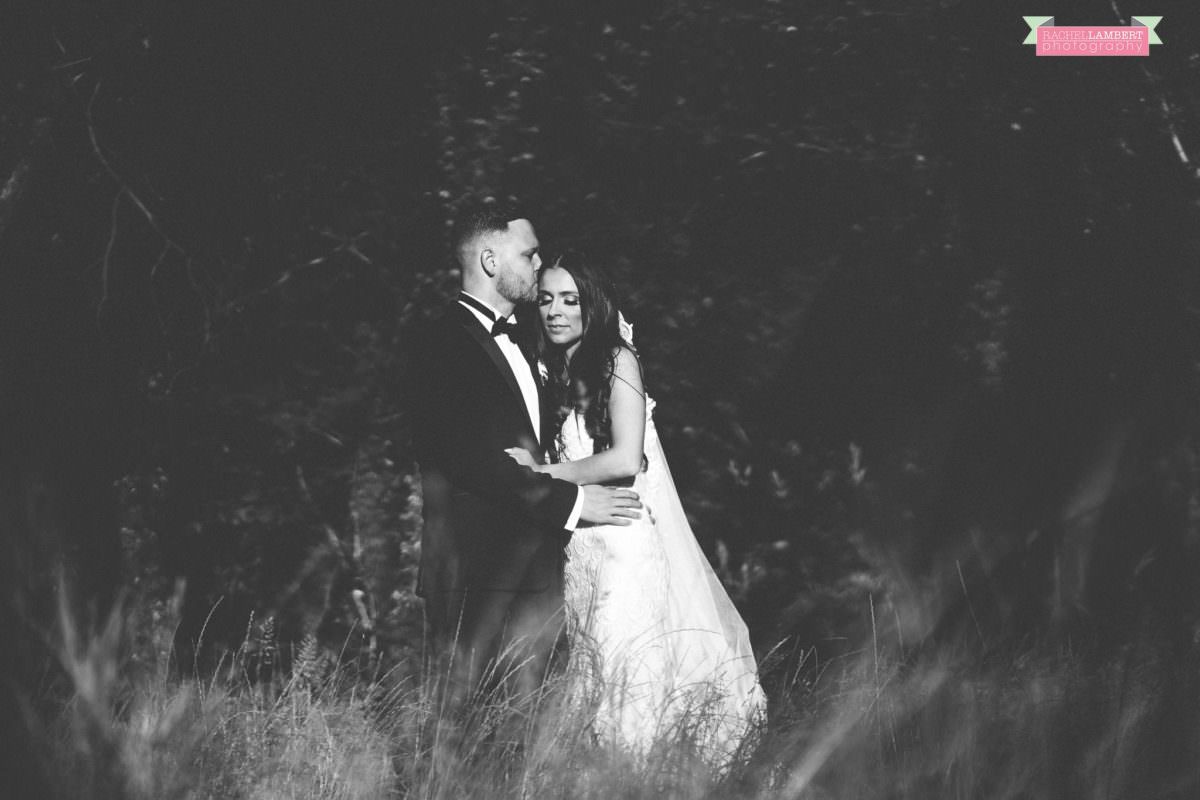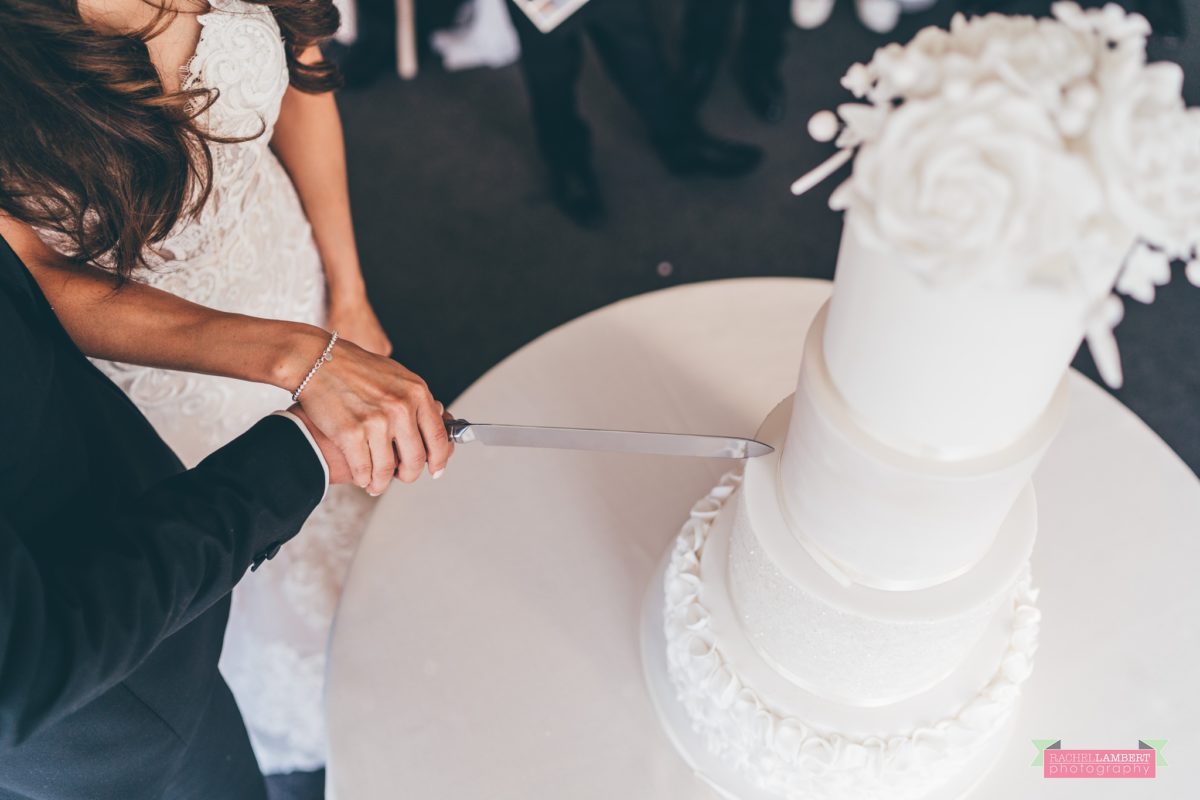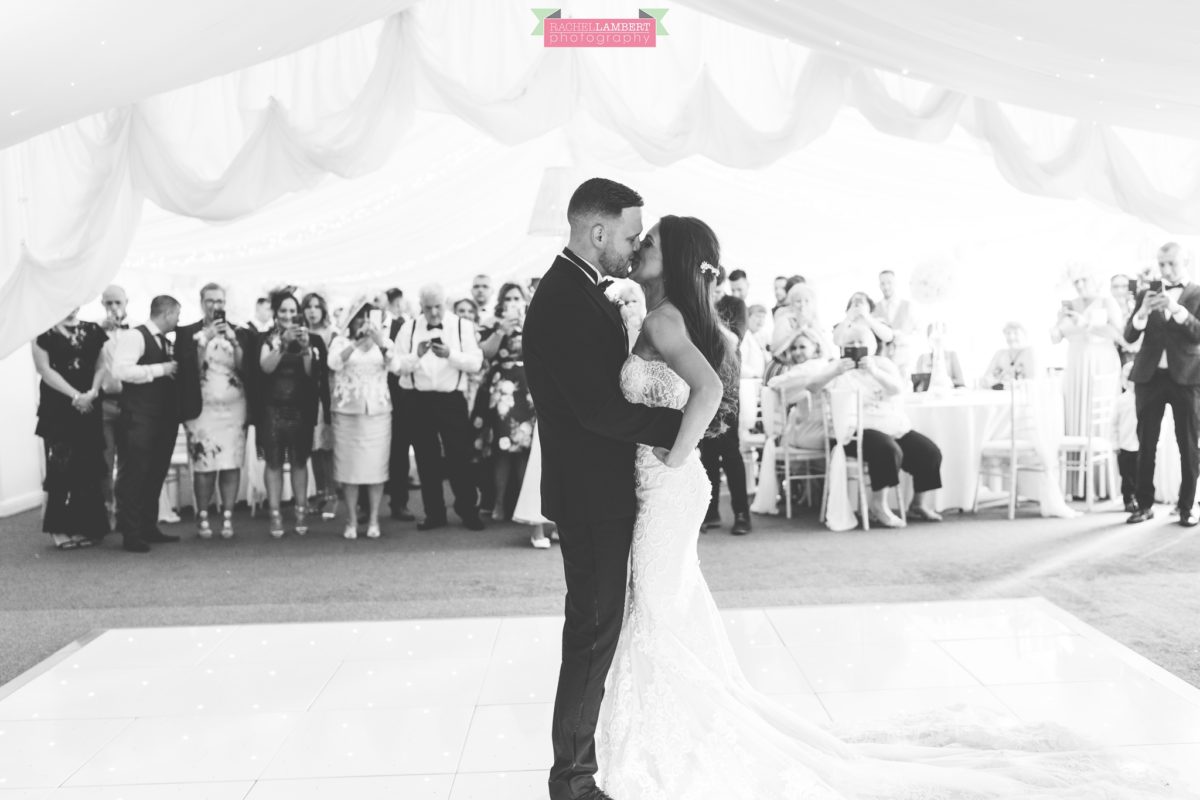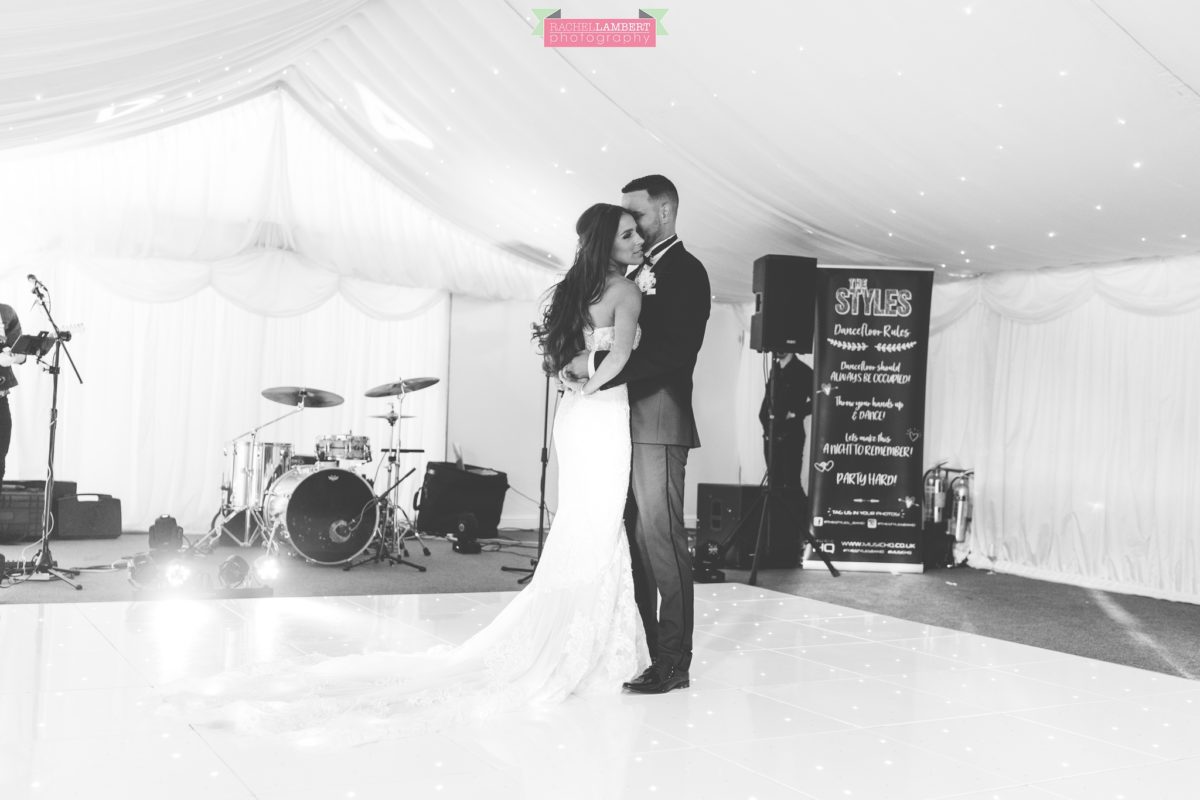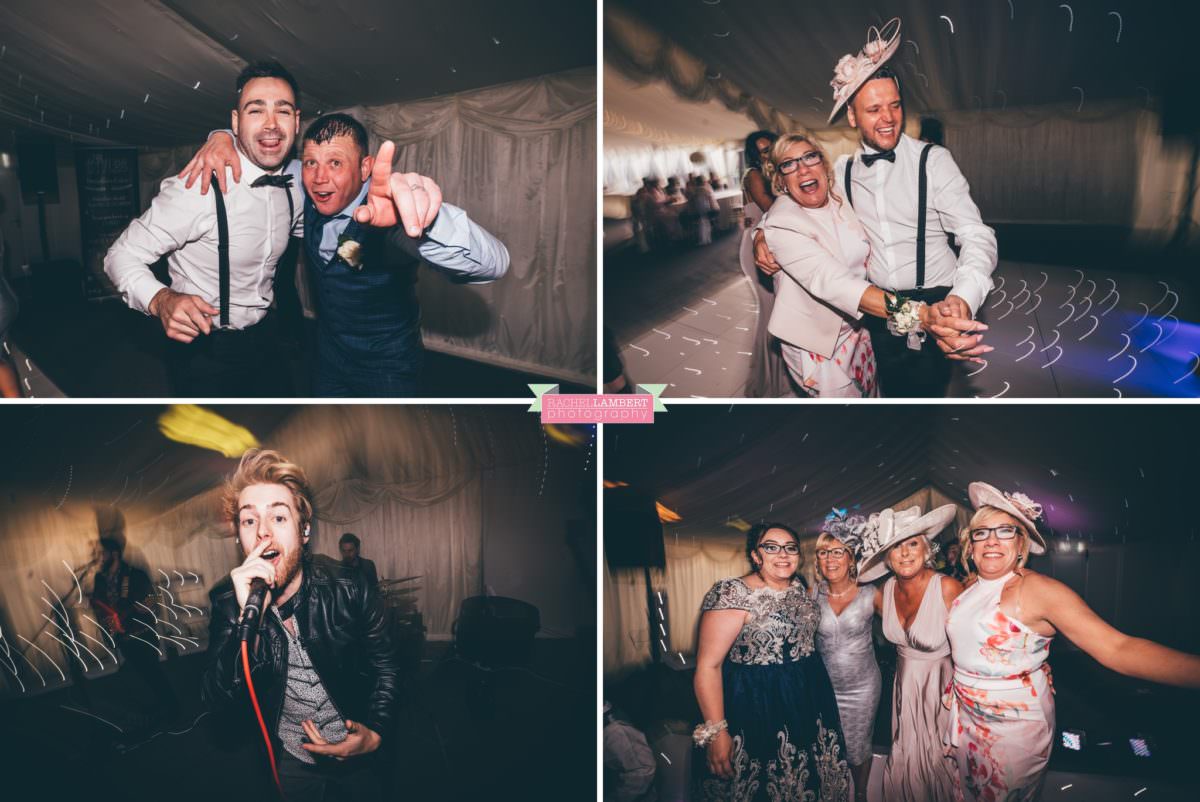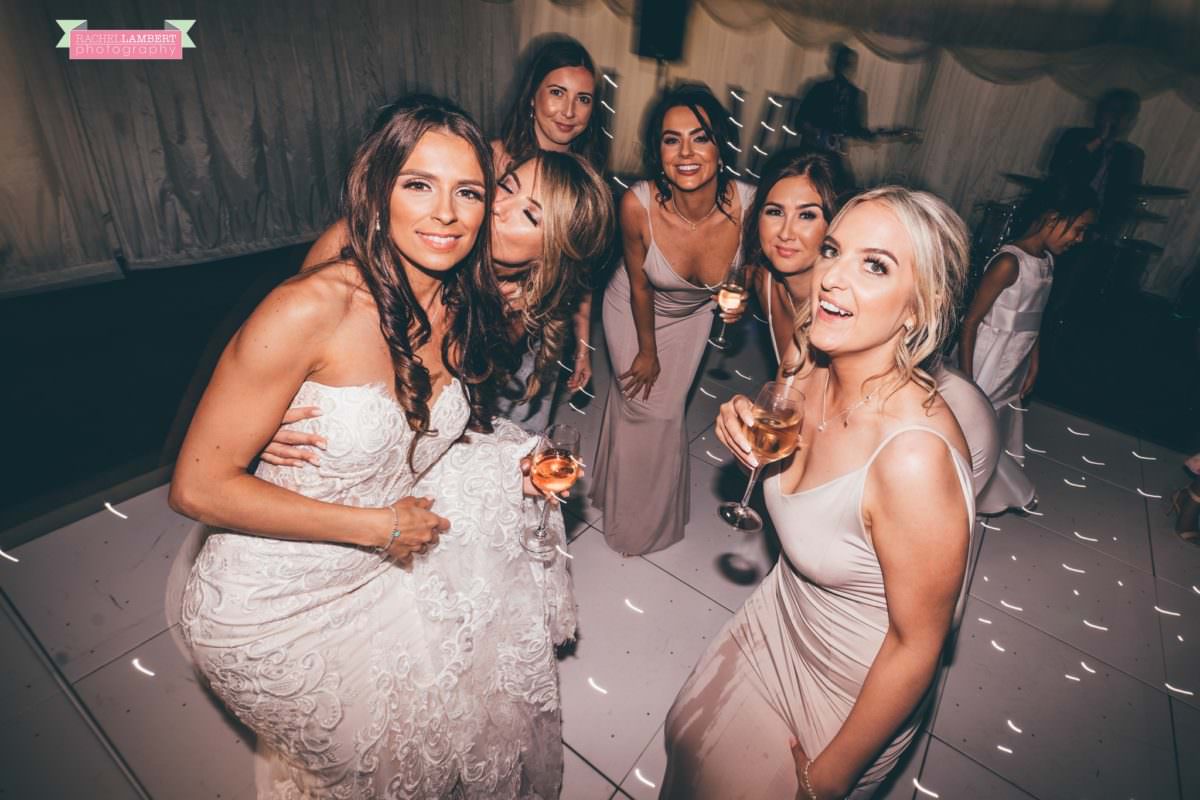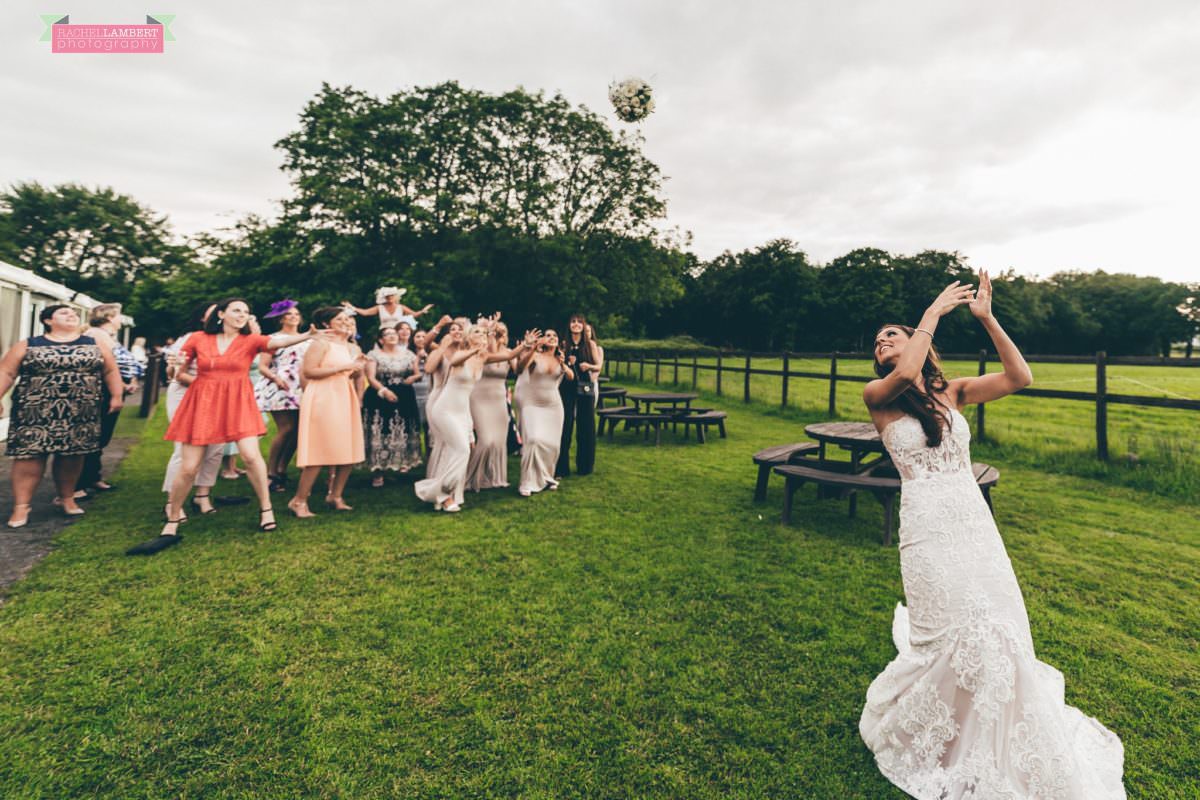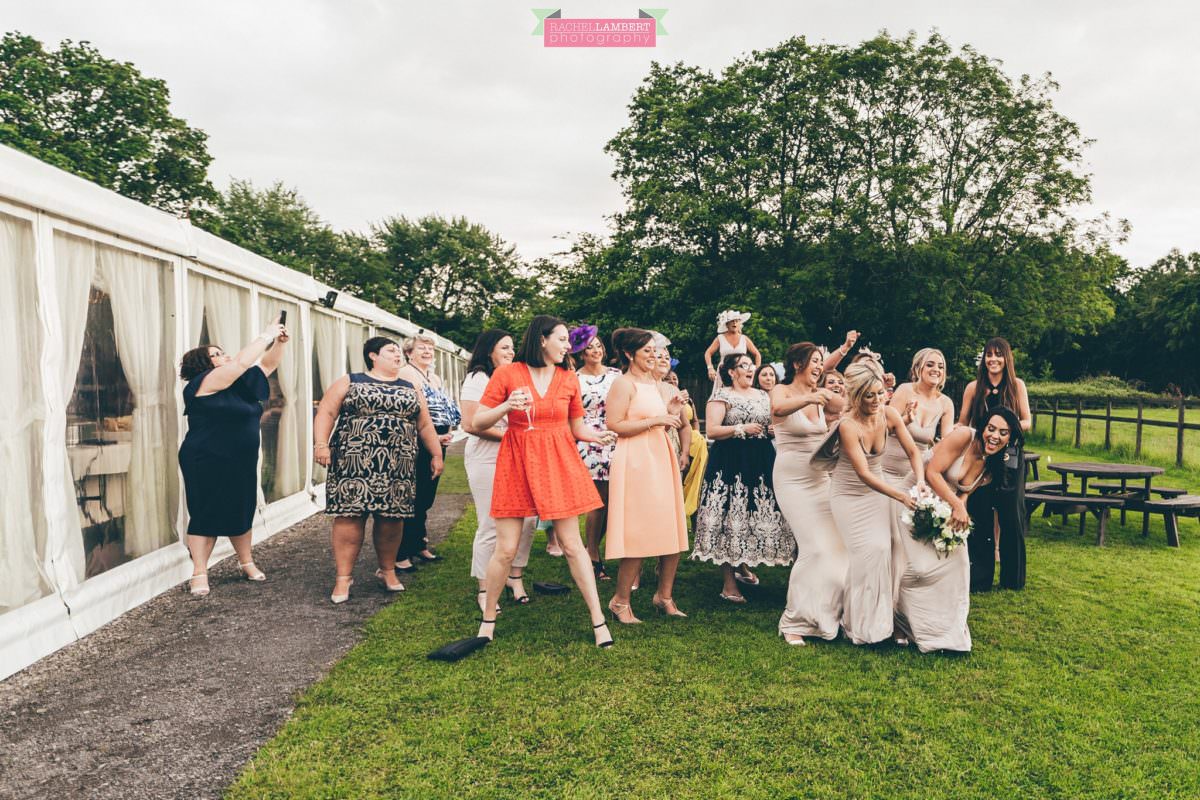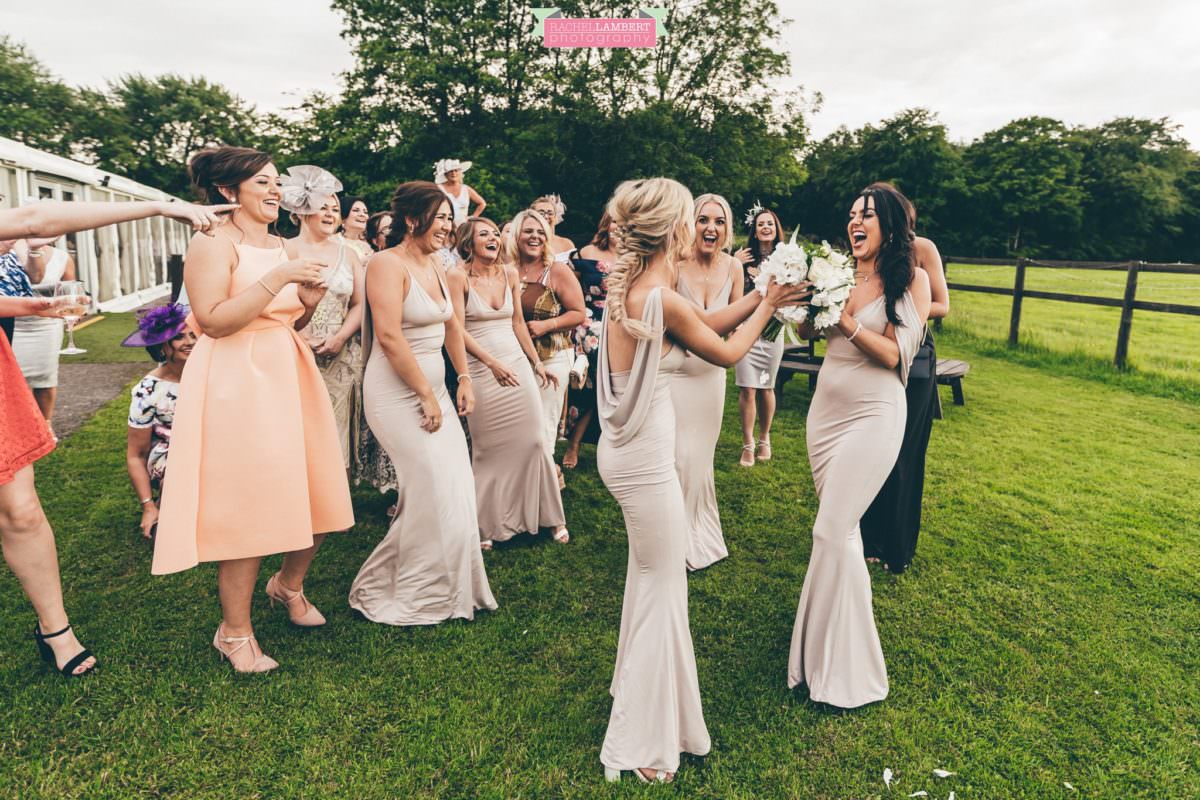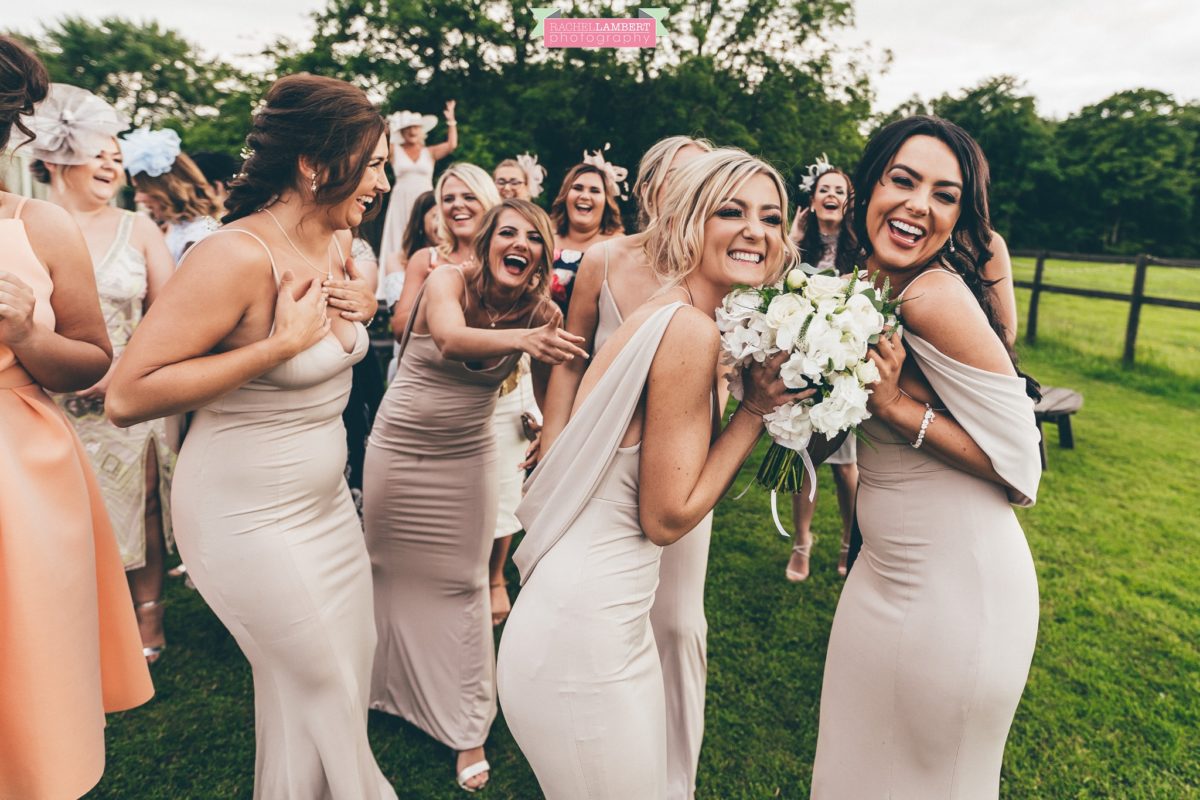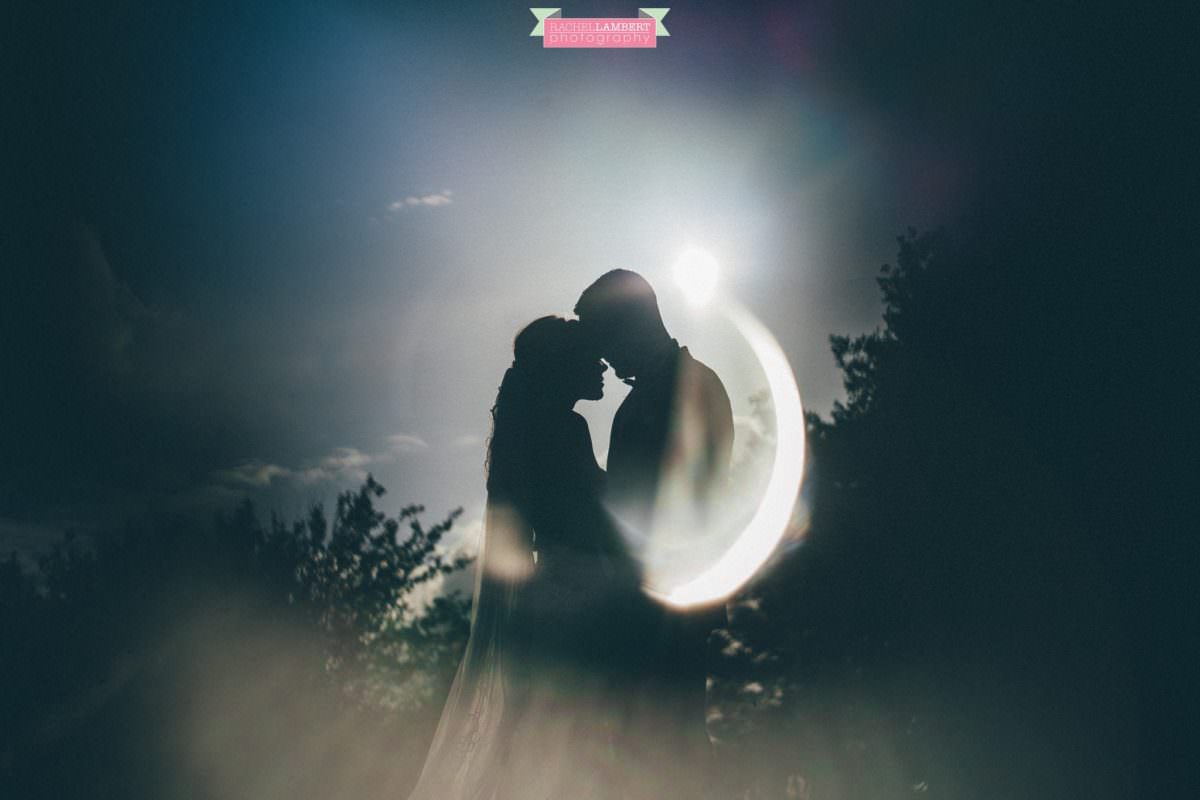 ©Rachel Lambert Photography – Please do not re-edit or crop