The Cwtch Destination Wedding Photography Workshop
Venice, Italy
Behind The Scenes
Last week, myself, Sian Owen Photography and Lola of Walnut & Willow travelled to Venice along with our amazing models – Jude and Neil, and our very enthusiastic students, for our 2nd Cwtch Workshop!
Check out the finished set of shots of Jude and Neil
This was to be our 2nd joint workshop, our first one was held at Rosedew Farm in 2016, we had such great feedback, and we loved the mentoring side of it so much, we decided we had to do it again, and it had to be in a spectacular location, and Venice is most definitely spectacular!
Day One was spent making the most of the private courtyard at our apartment in San Palo, it was such a great space to have, we set up a table for two, using a fabulous silver sequinned table cloth supplied by Totally Co-ordinated. We even brought plates, silver cutlery and candles with us! Our luggage was ever so slightly overweight as a result!
We also held a classroom session in the morning discussing marketing techniques, equipment, and lots of other important topics to succeed in the industry + tea and biscuits of course!
Day Two and we arranged to meet in Piazza San Marco before sunrise to capture the atmosphere before the tourists arrived. We were so lucky to find that the walkways in the piazza were lit up with fairy lights! And once they'd gone out we headed out to the Grand Canal to find the sunrise was blessing us! What an utter treat to see it come up over the lagoon. Wow!
Huge thanks to all who attended and our amazing suppliers, and of course to our amazing models!
Day 1 ~ afternoon in San Palo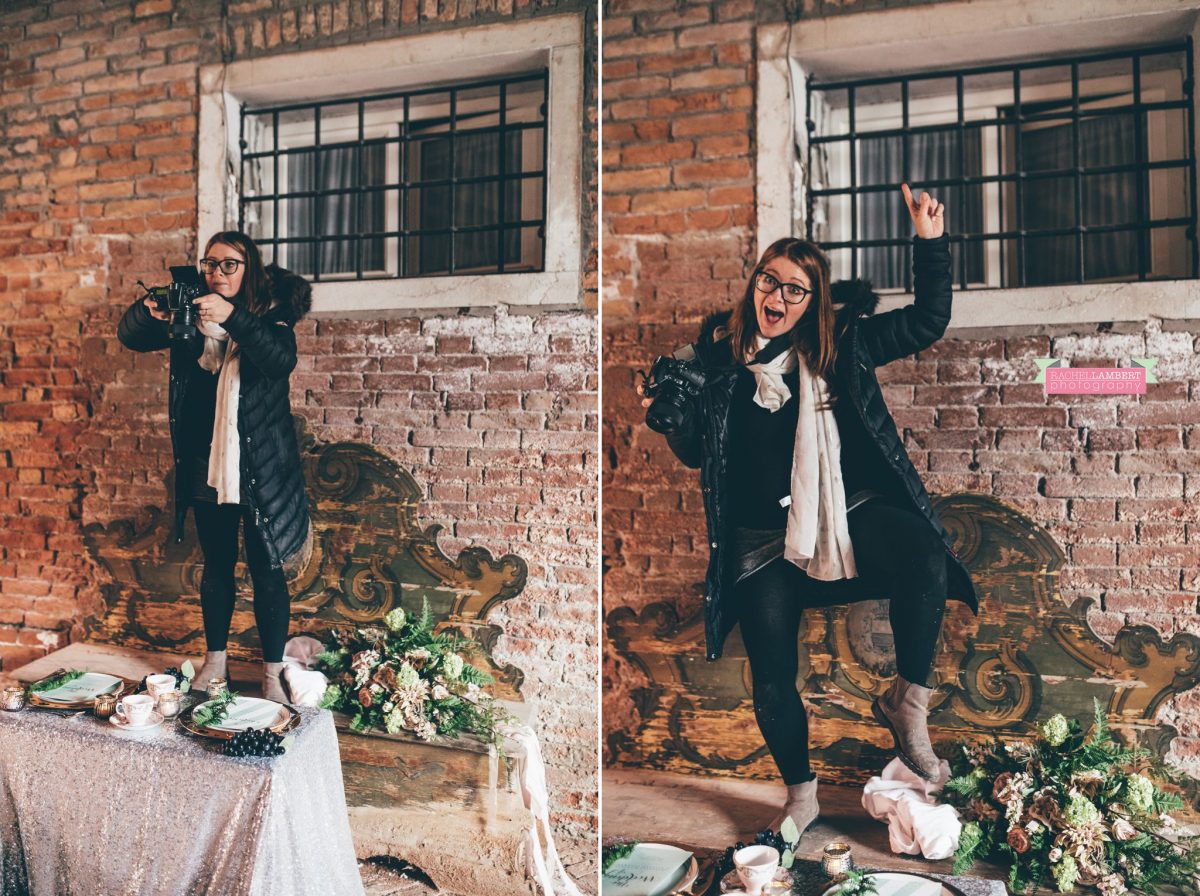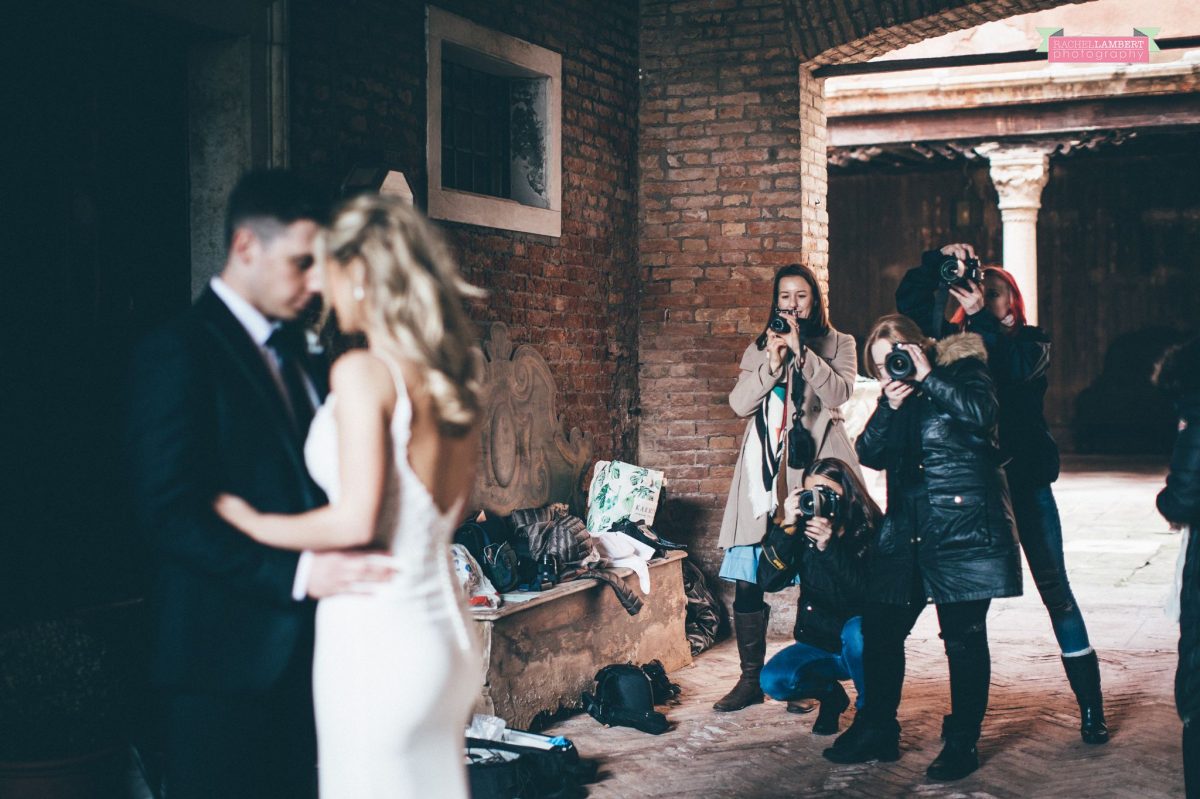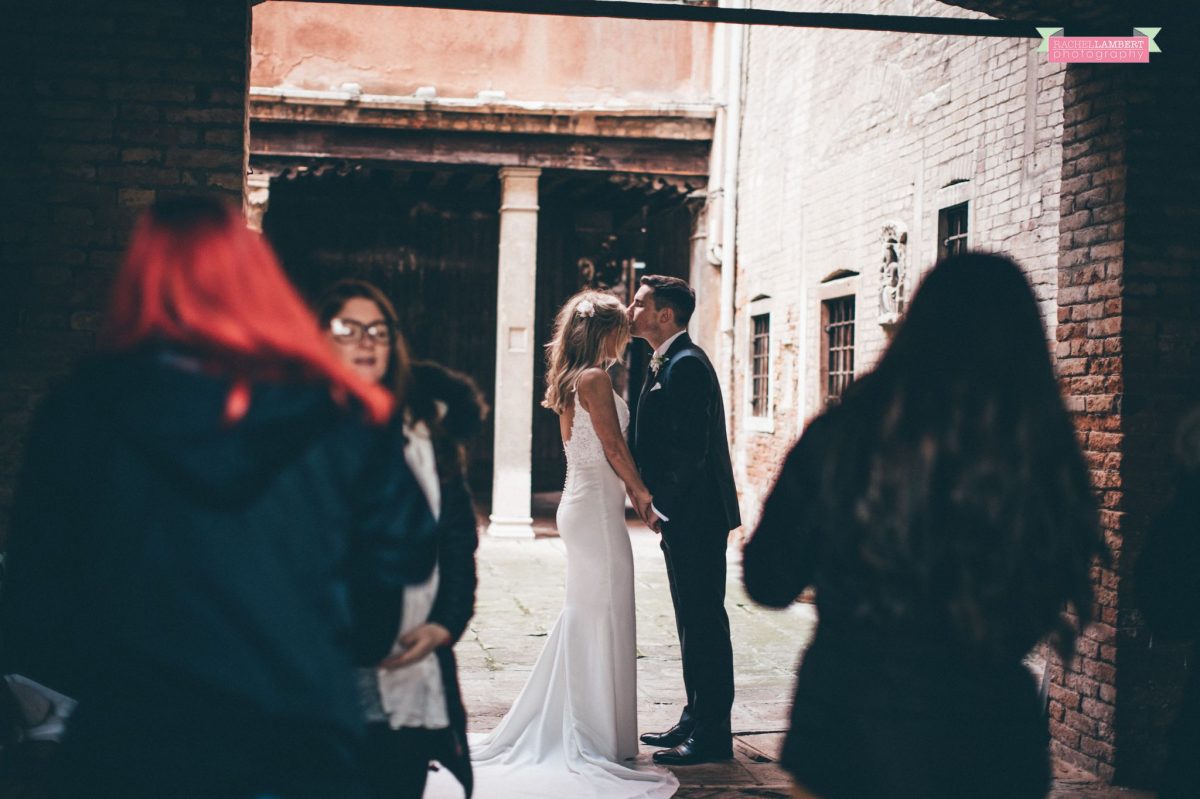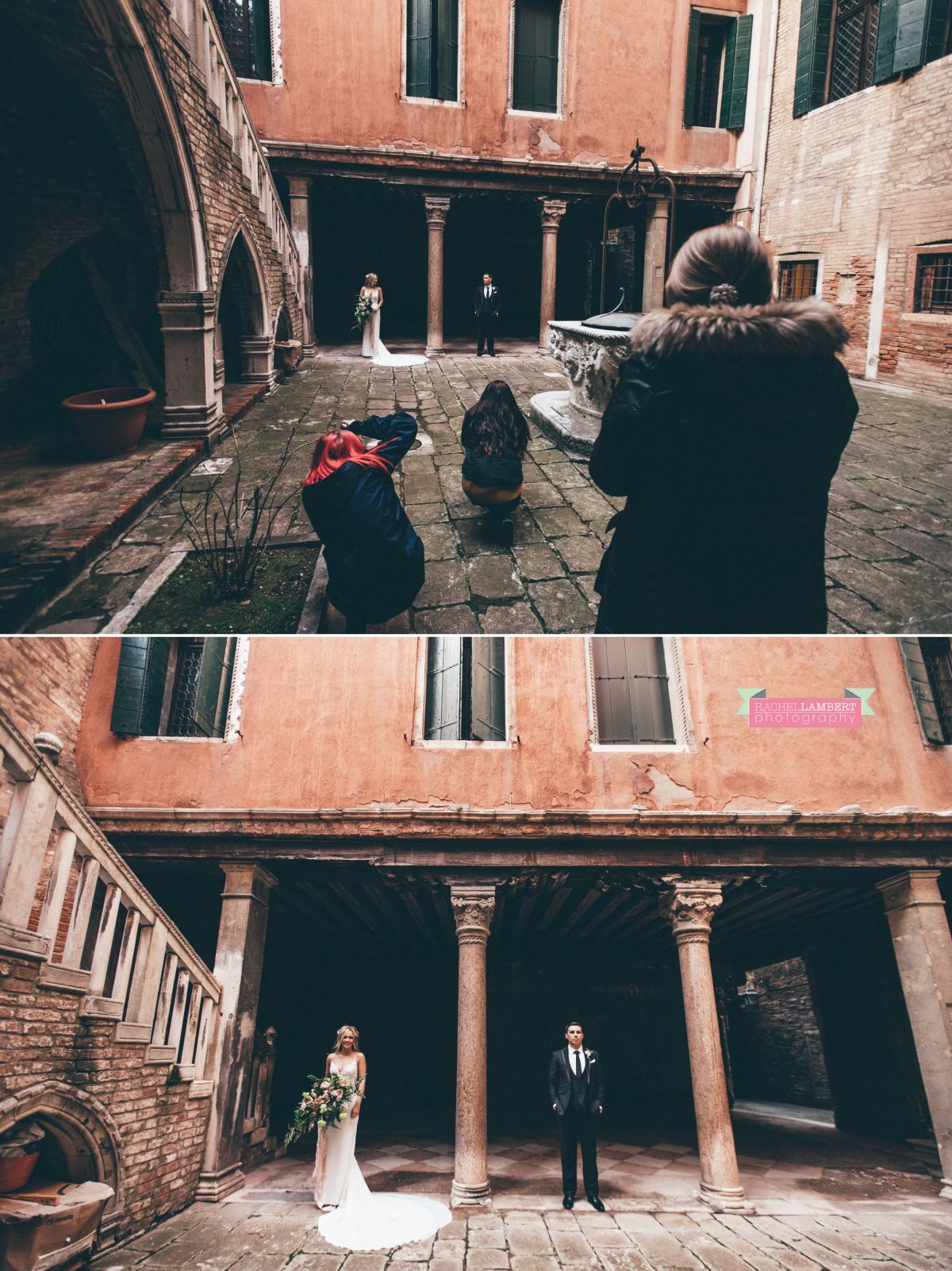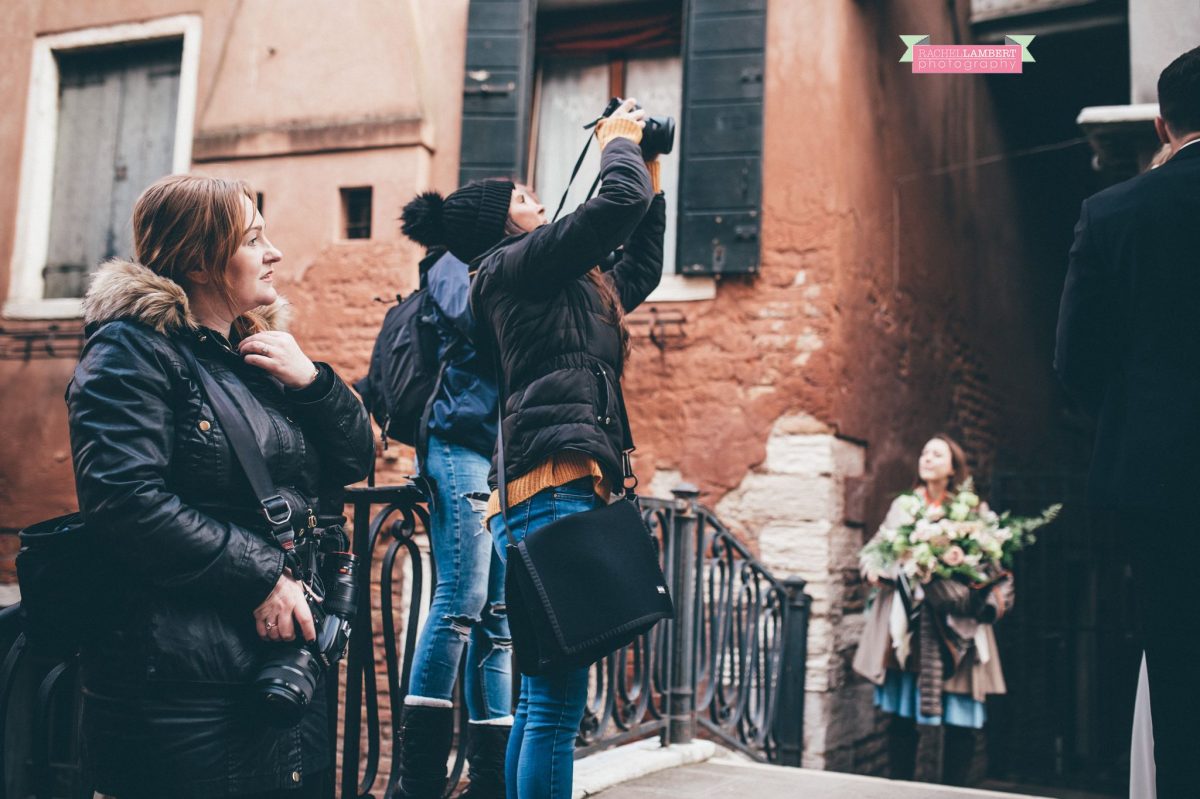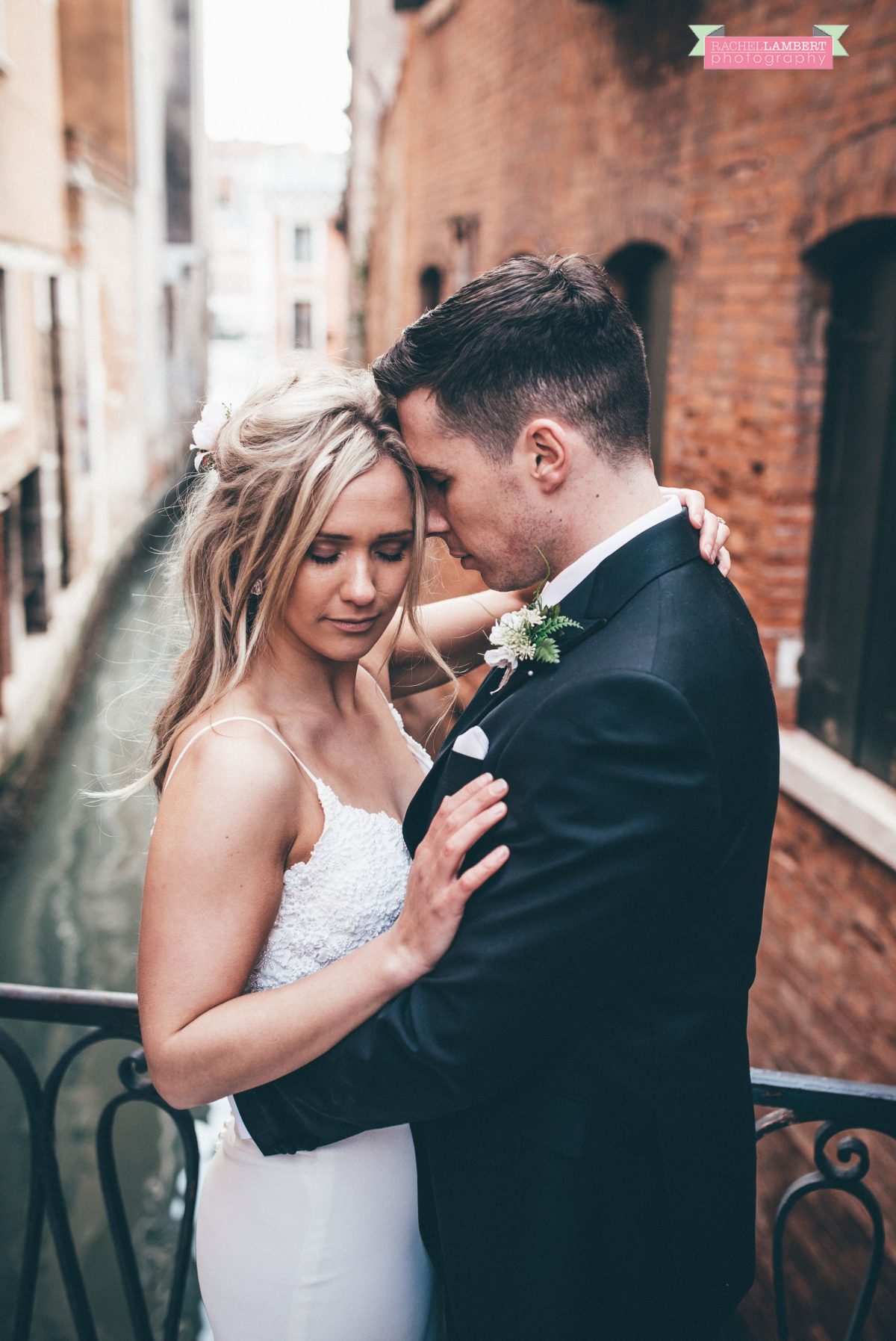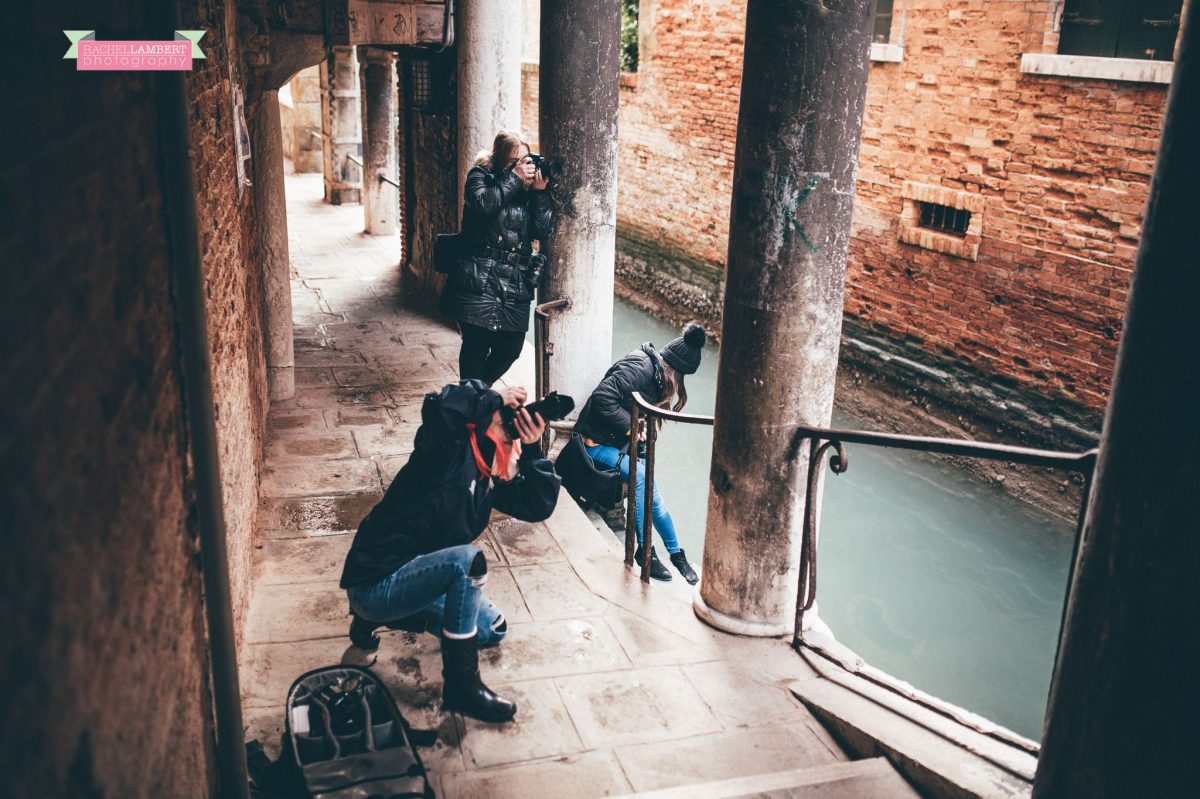 Day 2 ~ 6.30am Piazza San Marco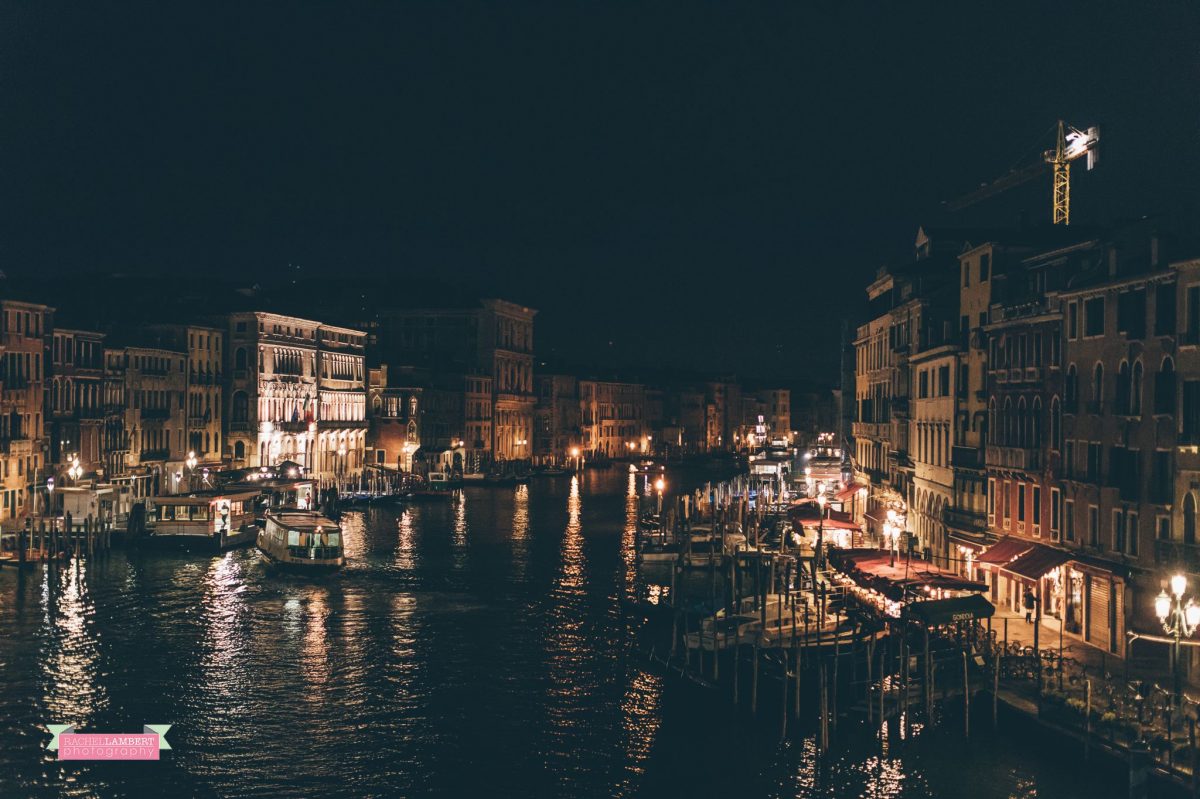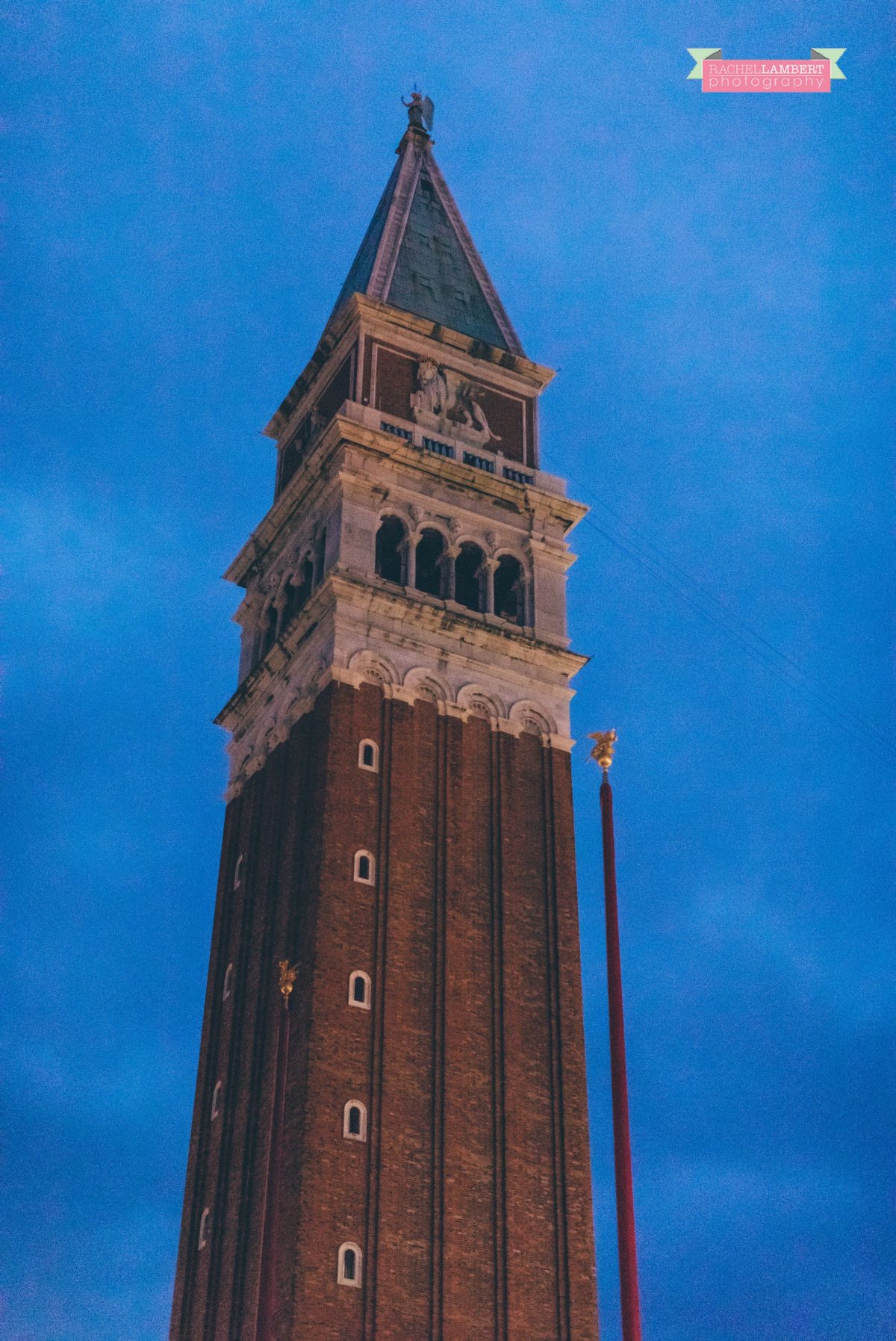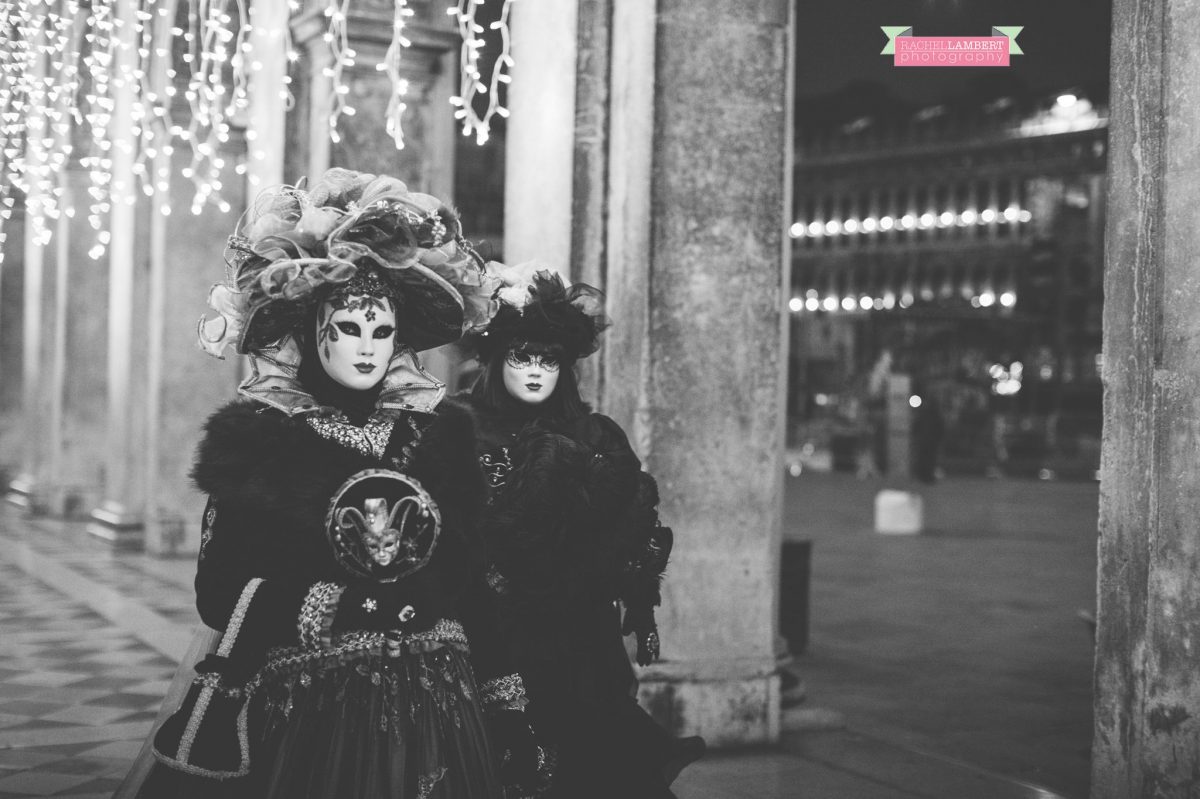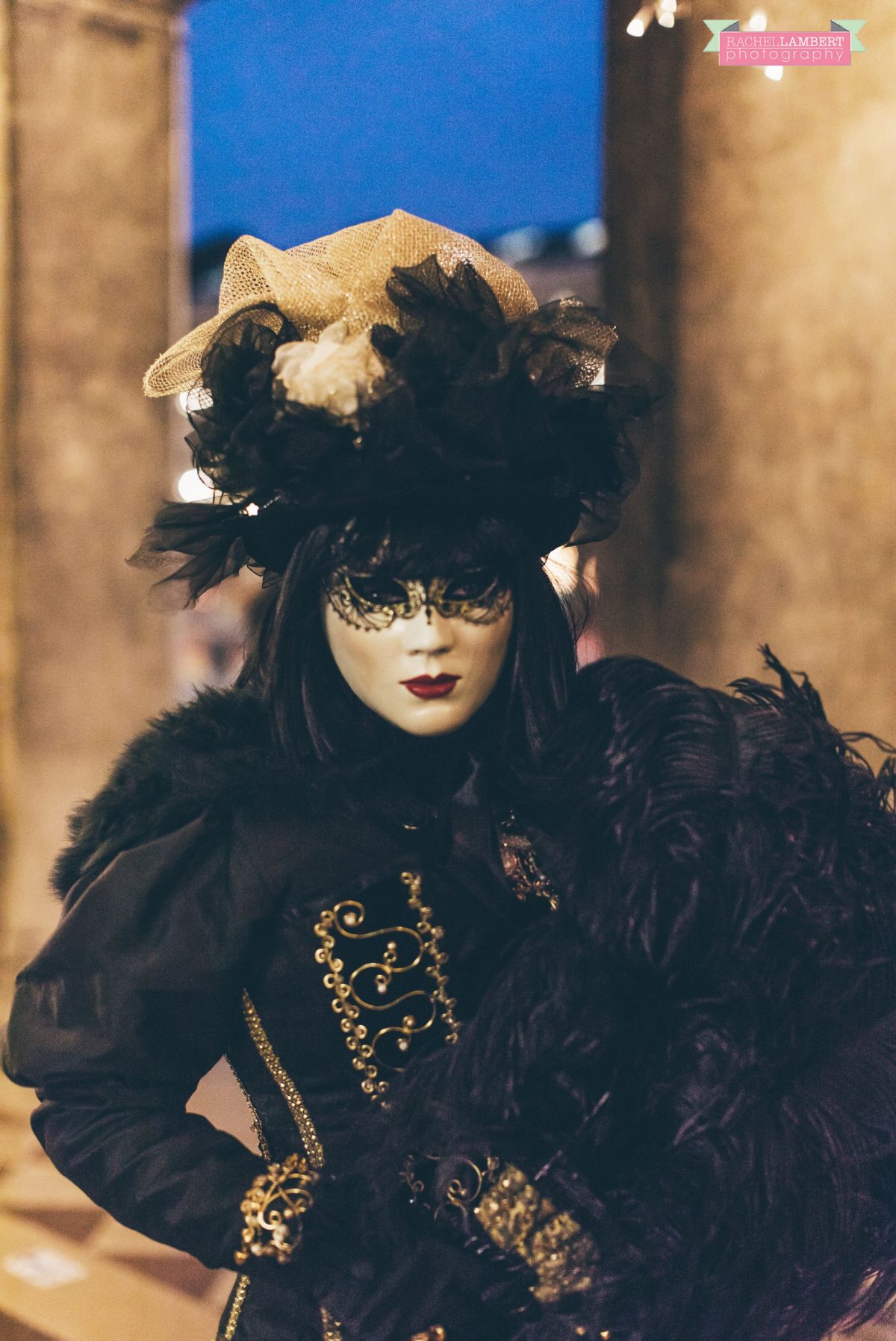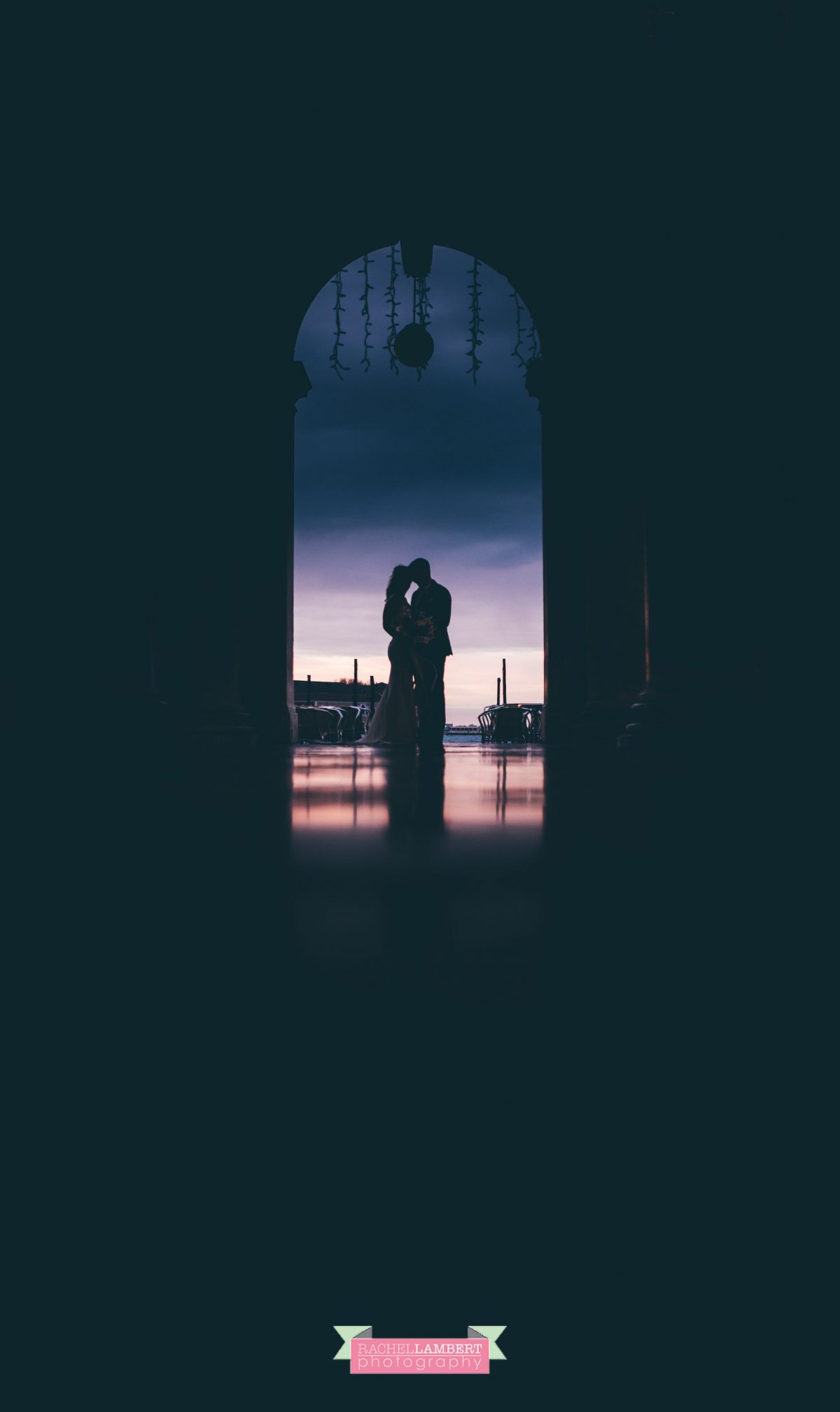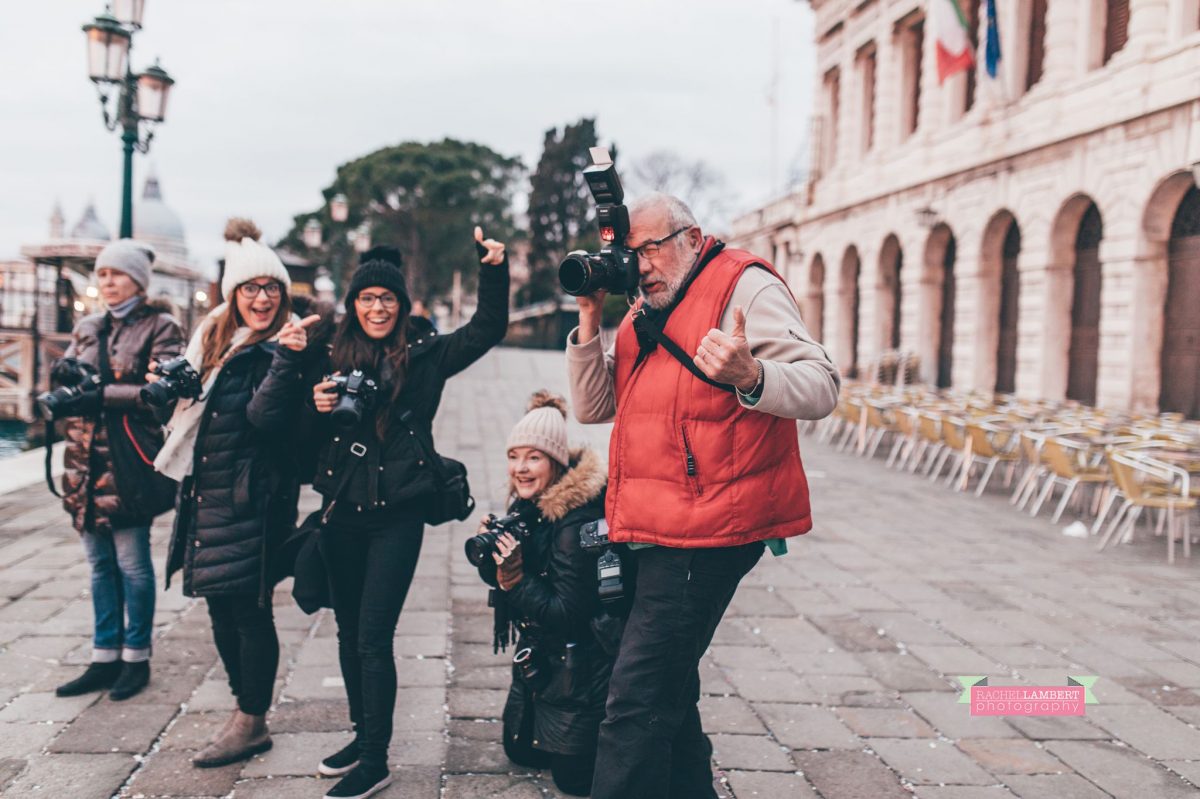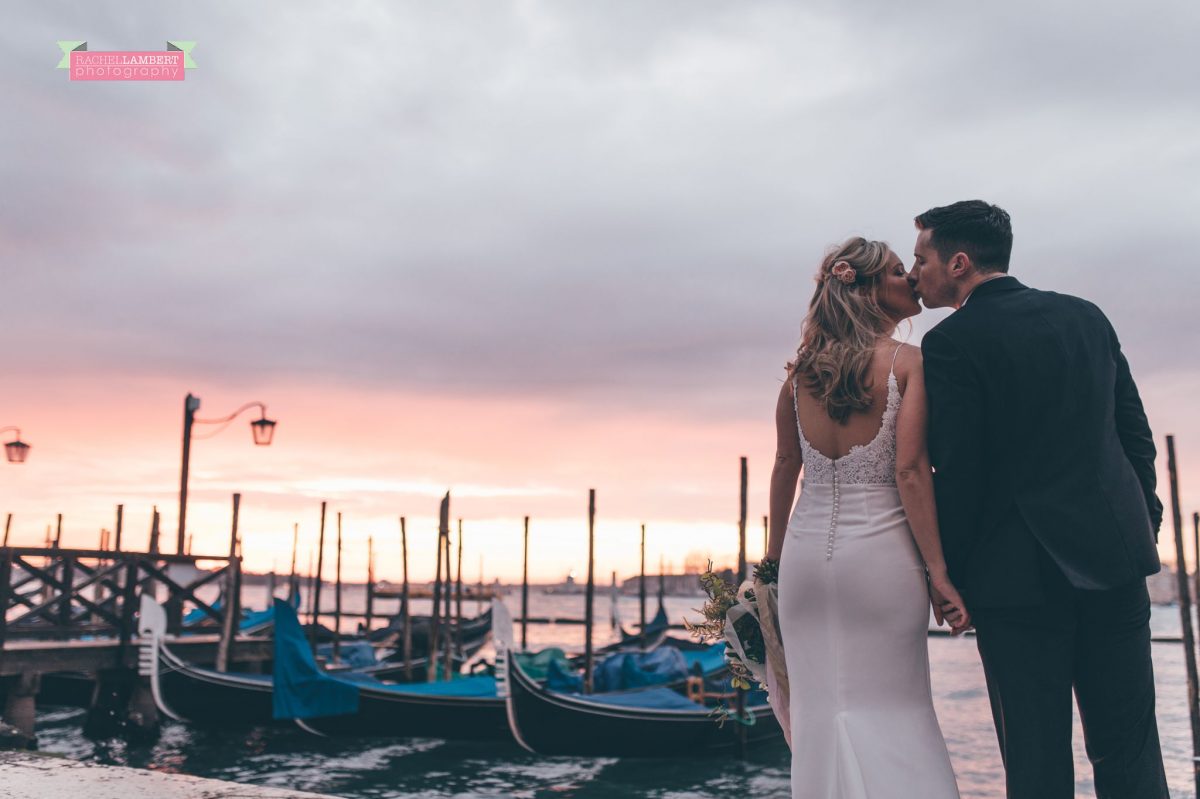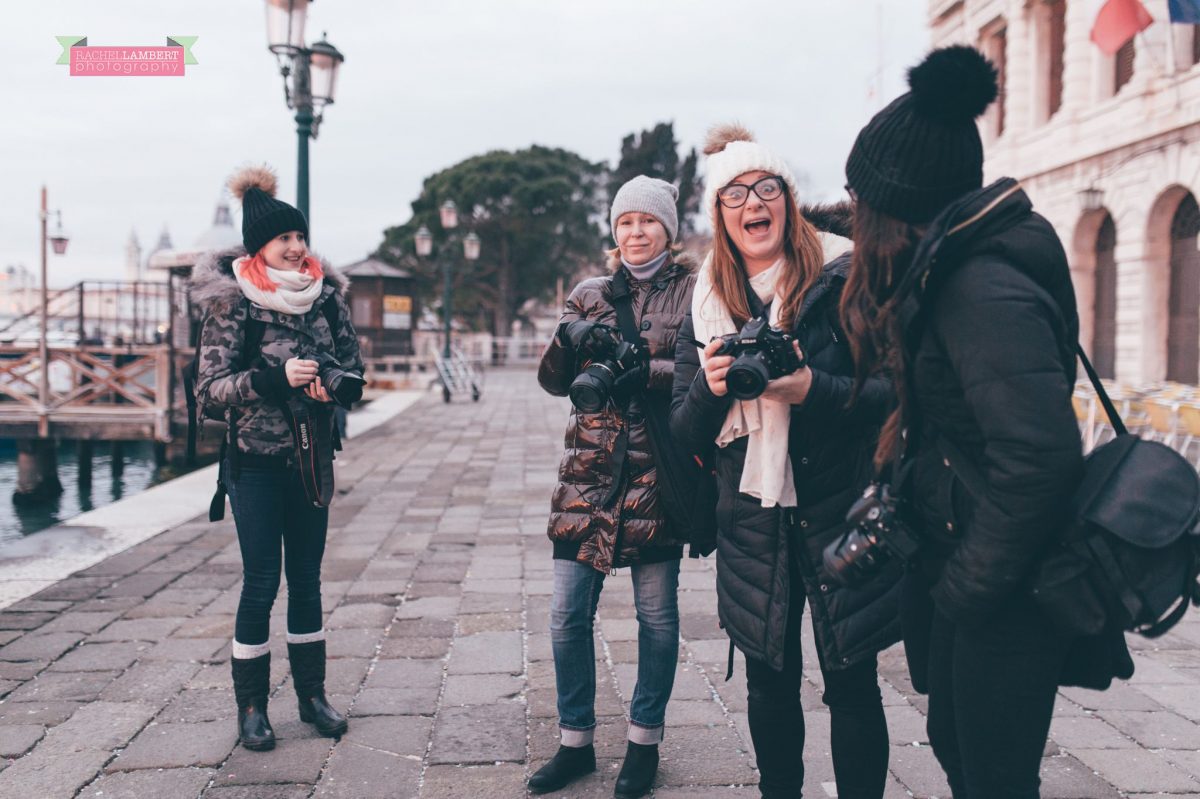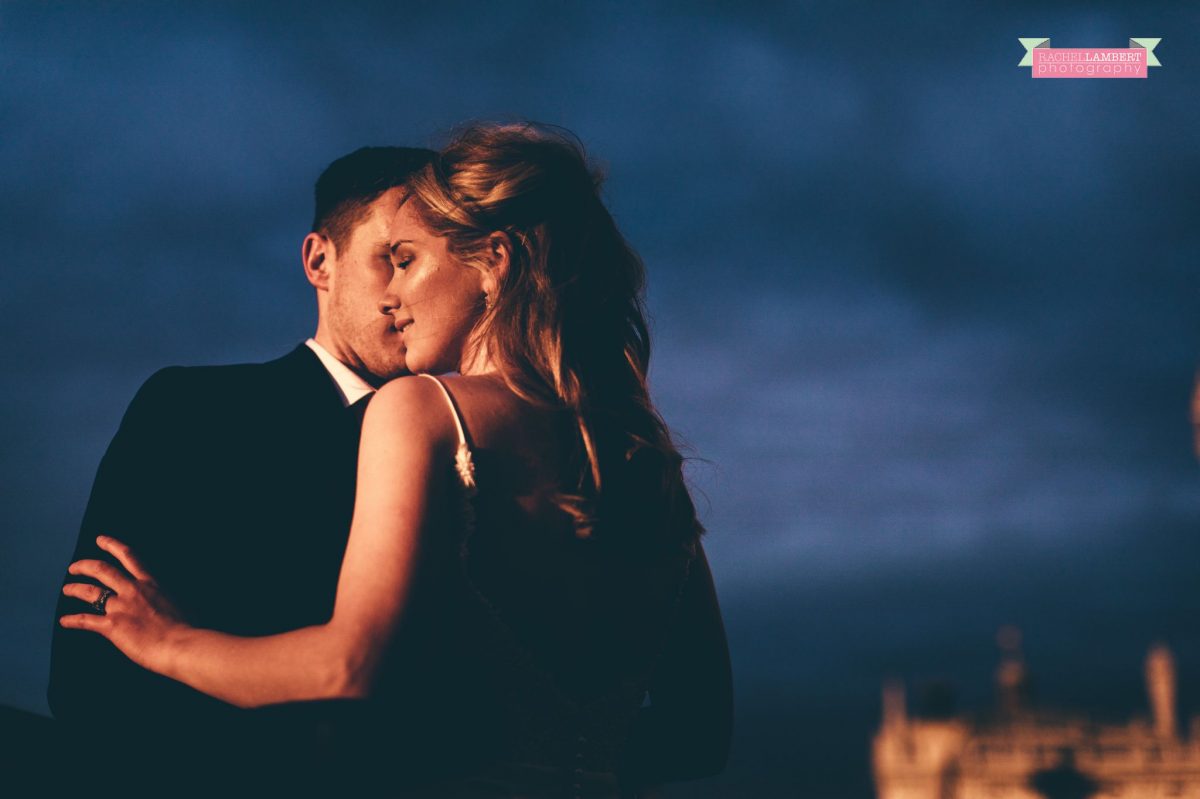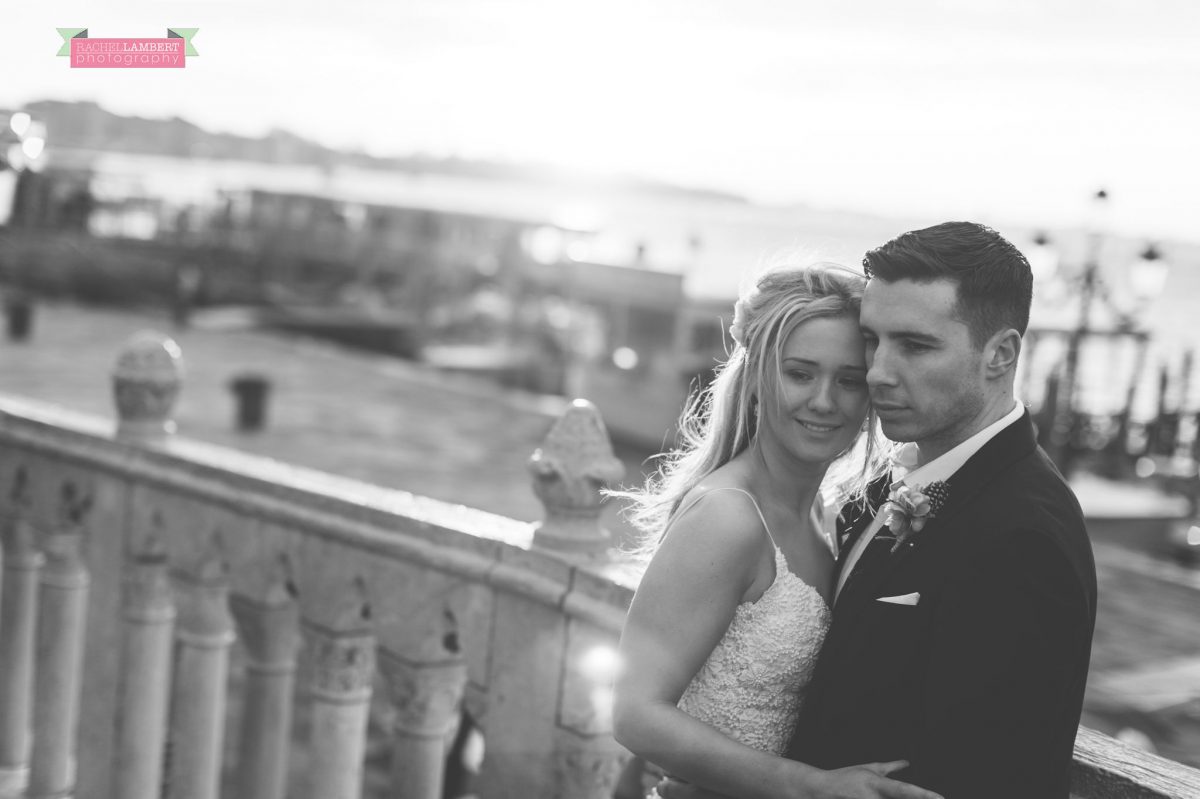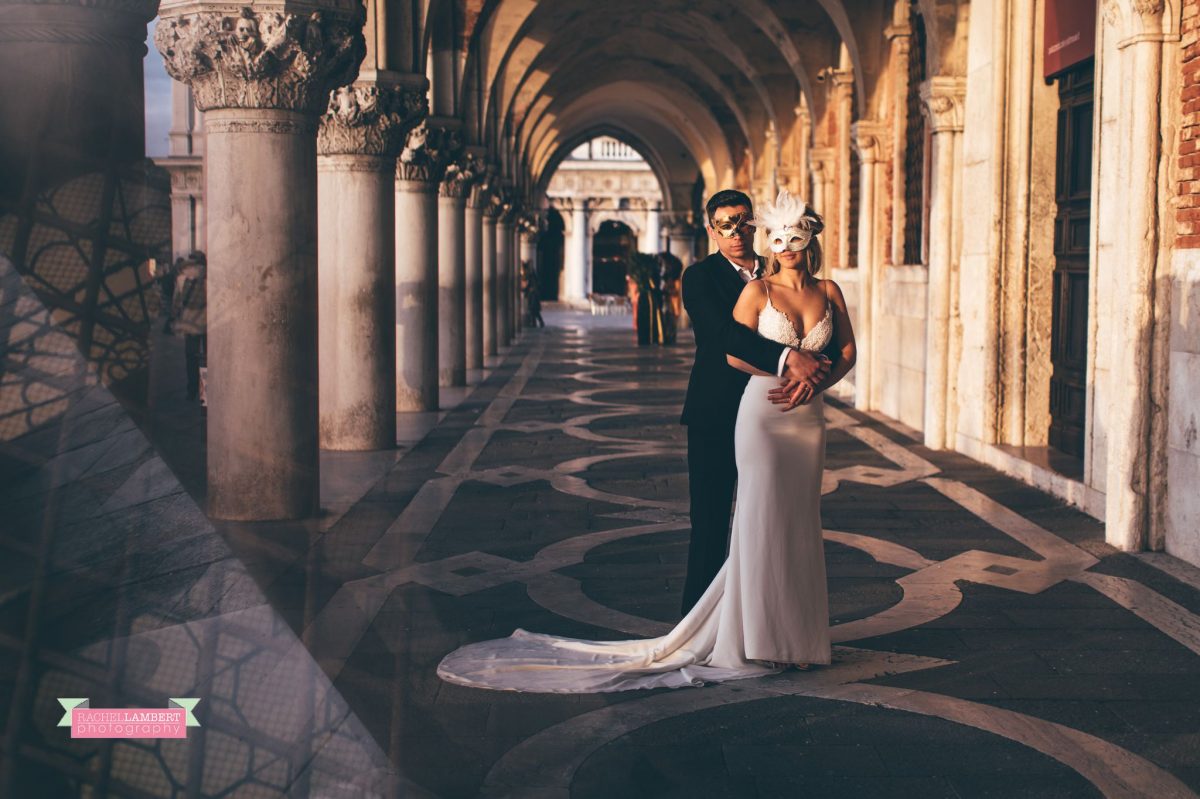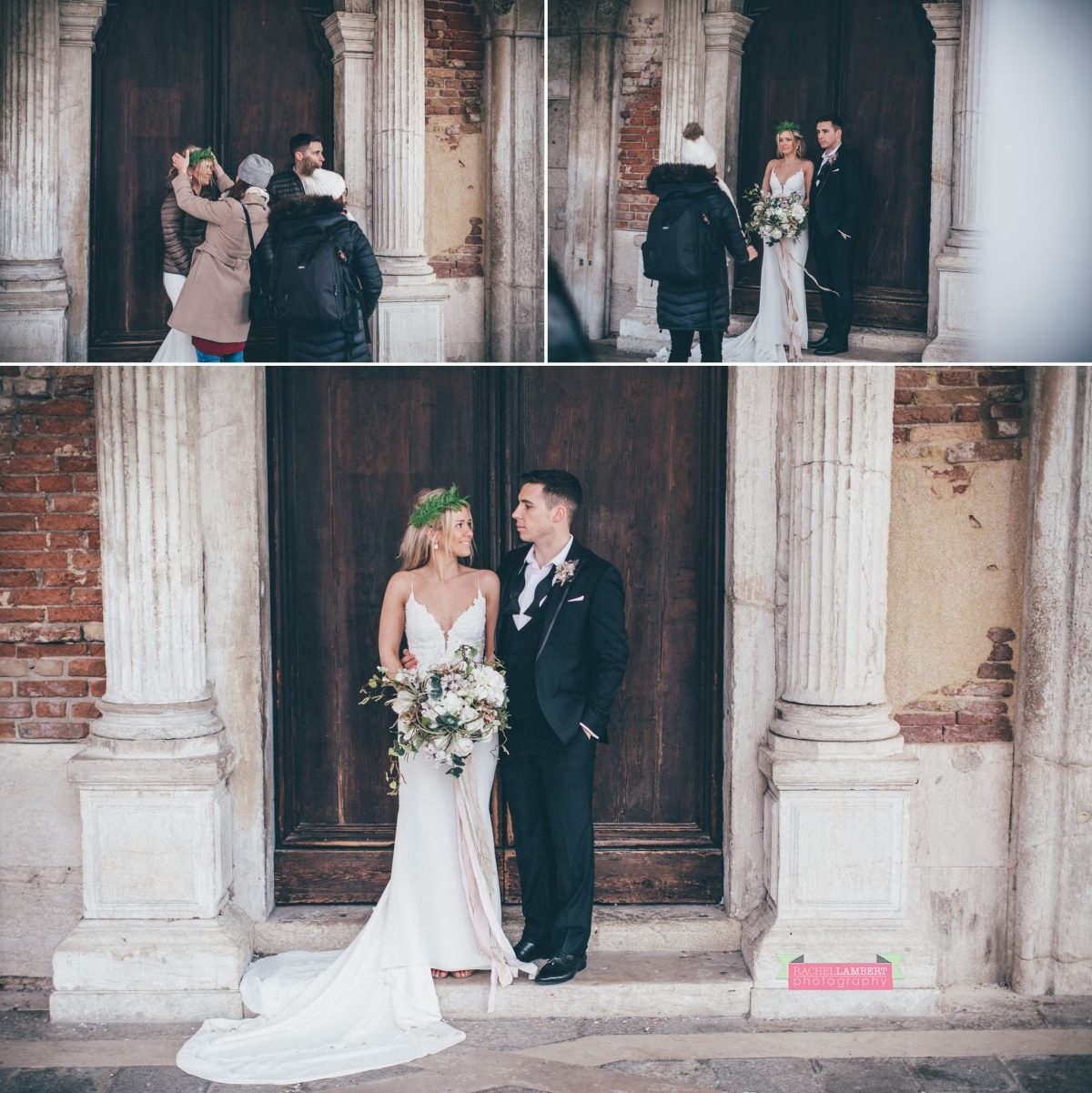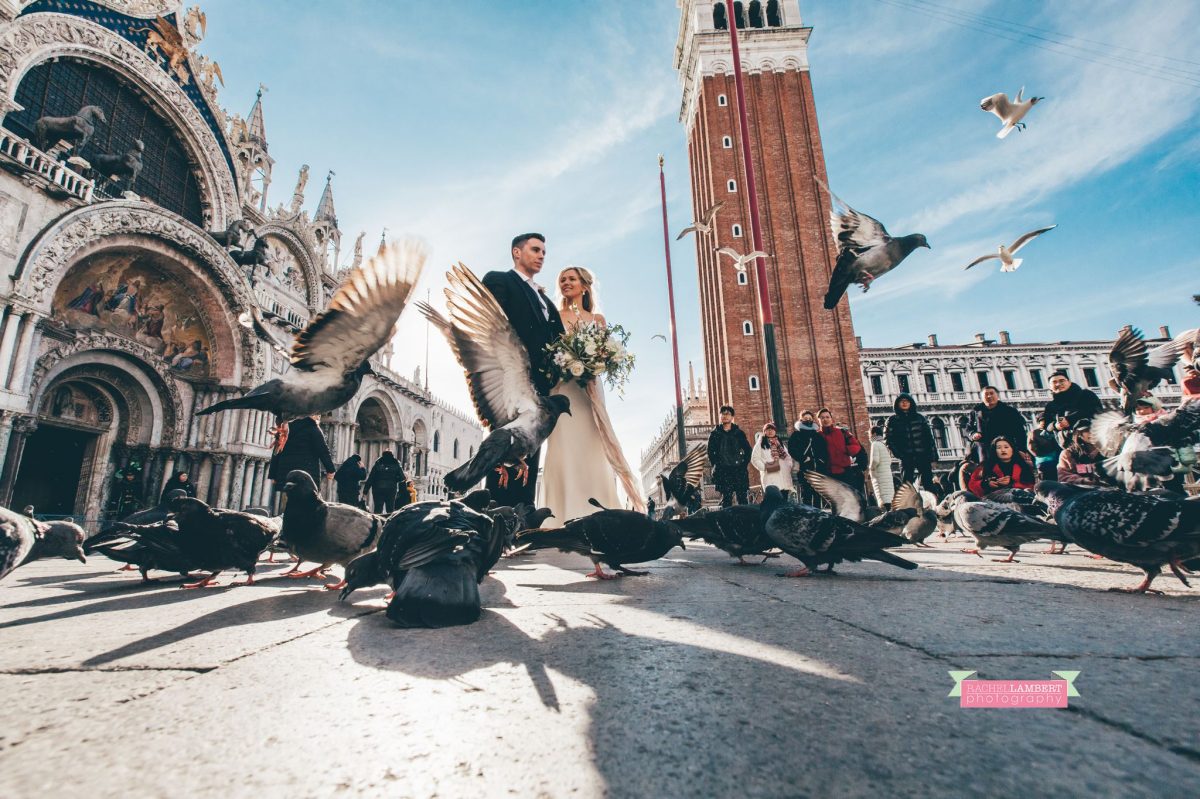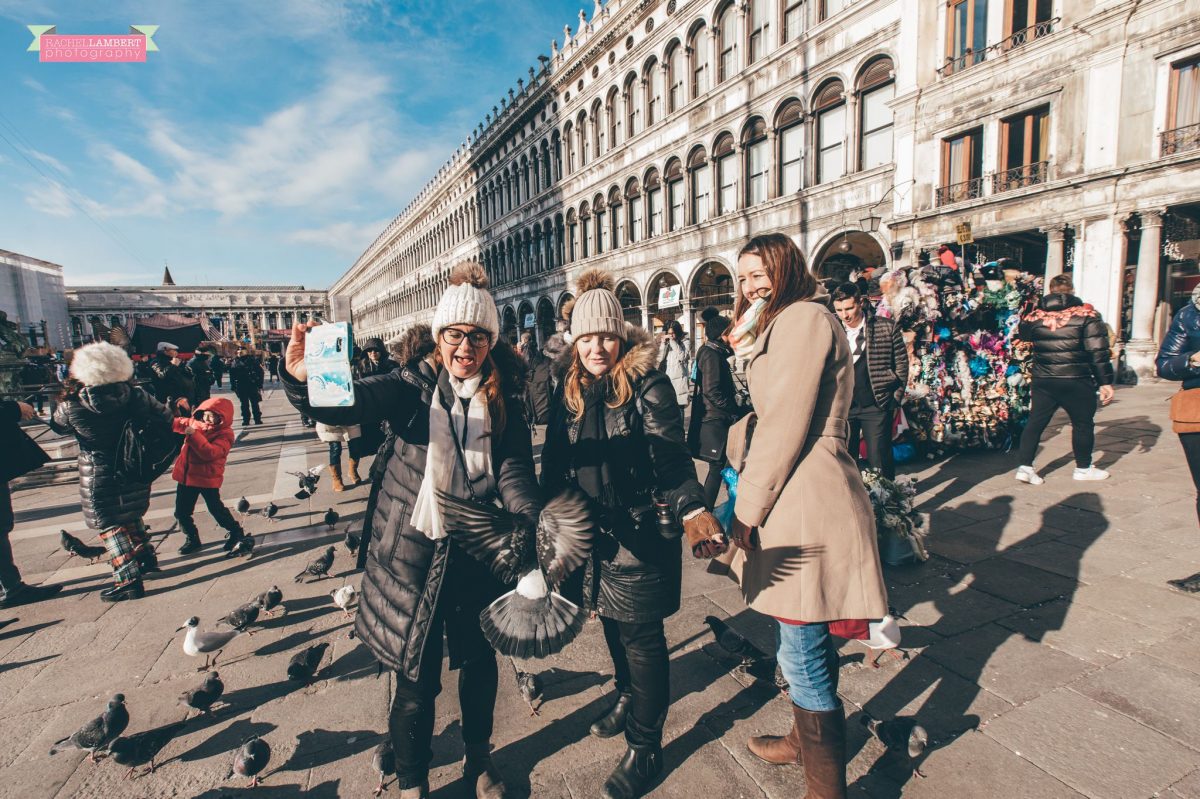 The Team!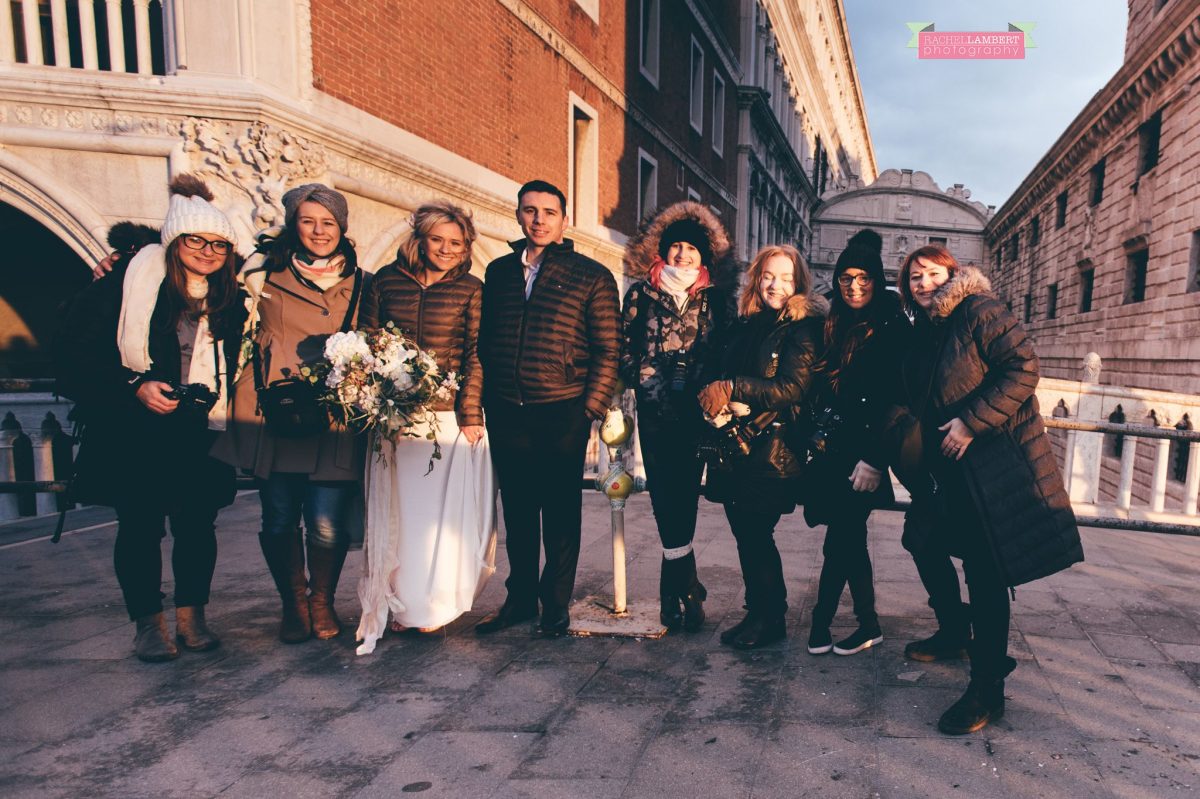 ©Rachel Lambert Photography. I will be honoured if you tag yourselves but please do not crop, copy or re-edit, thank you