Planning Your Wedding Day
Planning Your Wedding Day can feel overwhelming, after all, you've probably never done anything like this before!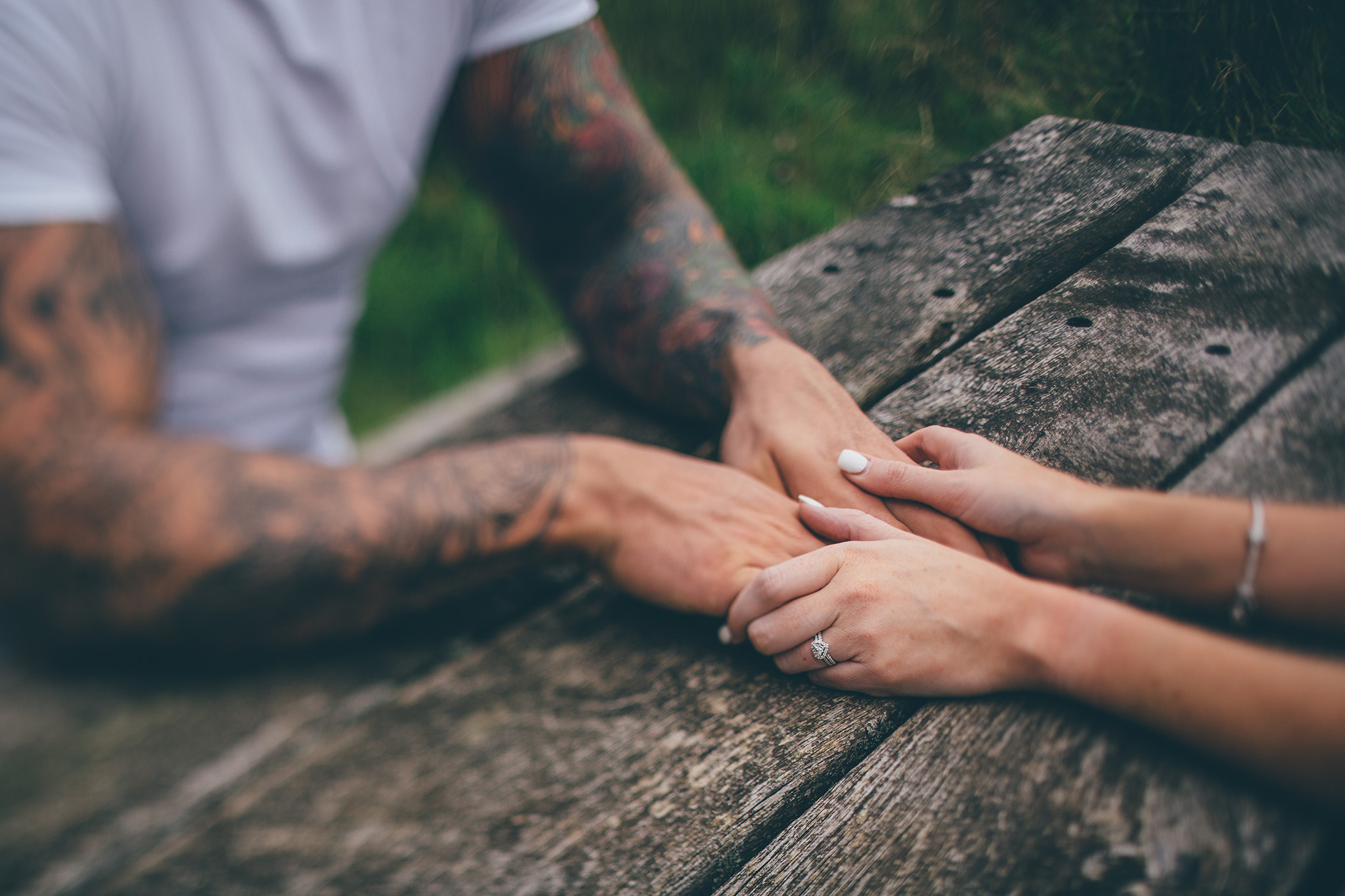 Here's a sample wedding timeline to give you an idea of the best way to plan your wedding day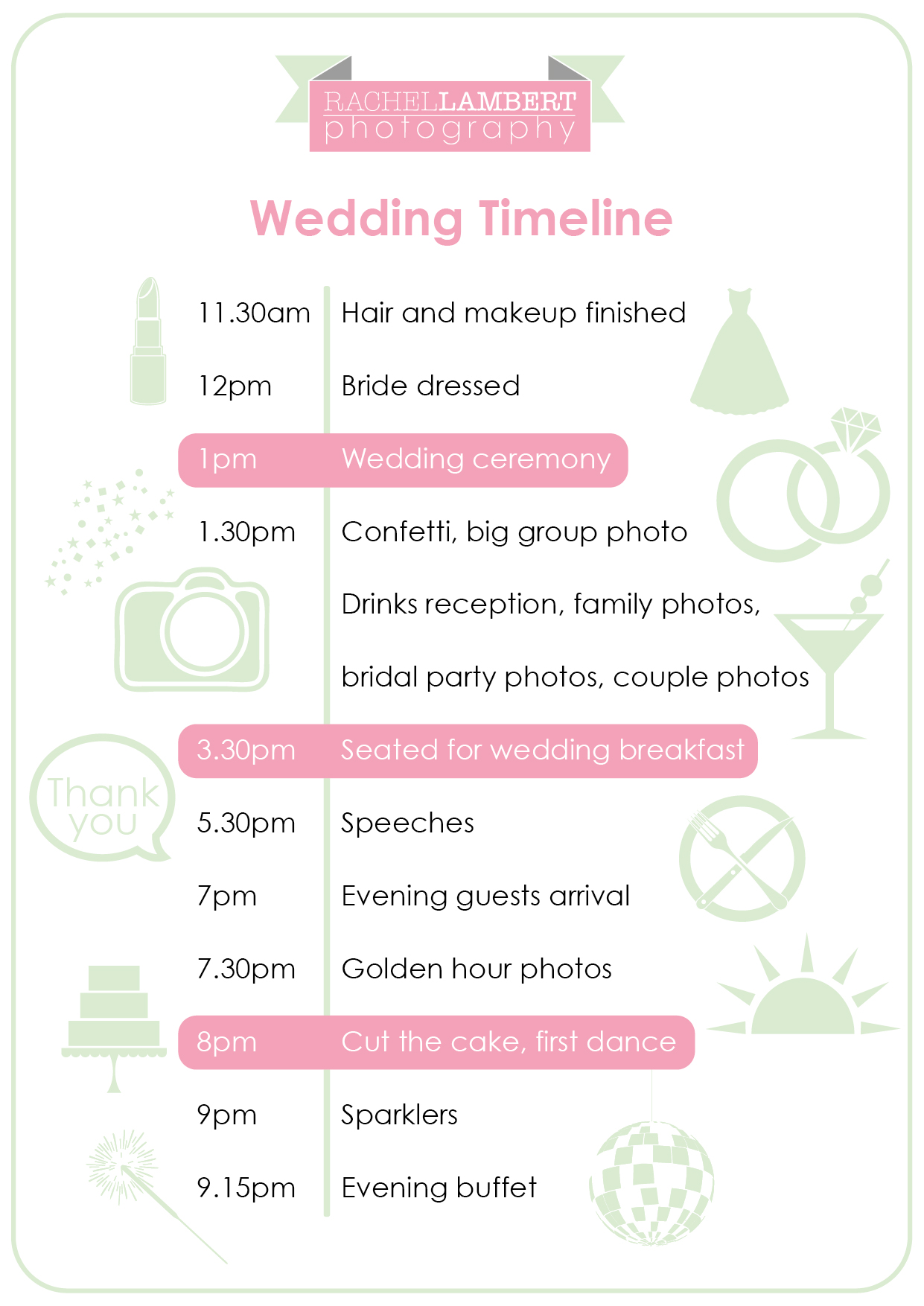 Here's a guide on how your day will run, and what to expect from me…
Planning Your Wedding Day
Planning your wedding day may seem like a daunting task.  I like to meet with all my couples during the early stages of planning a wedding, so we can discuss how you want your wedding to look, what to expect from me, how I work, and what your plans are for your day.  I work with lots of amazing suppliers, cake makers, florists, and hair and makeup artists, so I like to share my experience of working with them and help you find the best suppliers to meet your needs.  (Secretly I would love to be a wedding planner, and when these knees have had enough, that's what I plan on doing!)
Lots of couples book about 2 years before their wedding
So it may seem a long time between our initial meeting and the next time you see me, but feel free to contact me at any time during this period if you need any Lots of couples book about 2 years before their wedding.  It may seem a long time between our initial meeting and the next time you see me, but feel free to contact me at any time during this period if you need any help with the planning, or if you need any advice.  I like to catch up with my couples again a few weeks before the big day to go over all the final details and timings.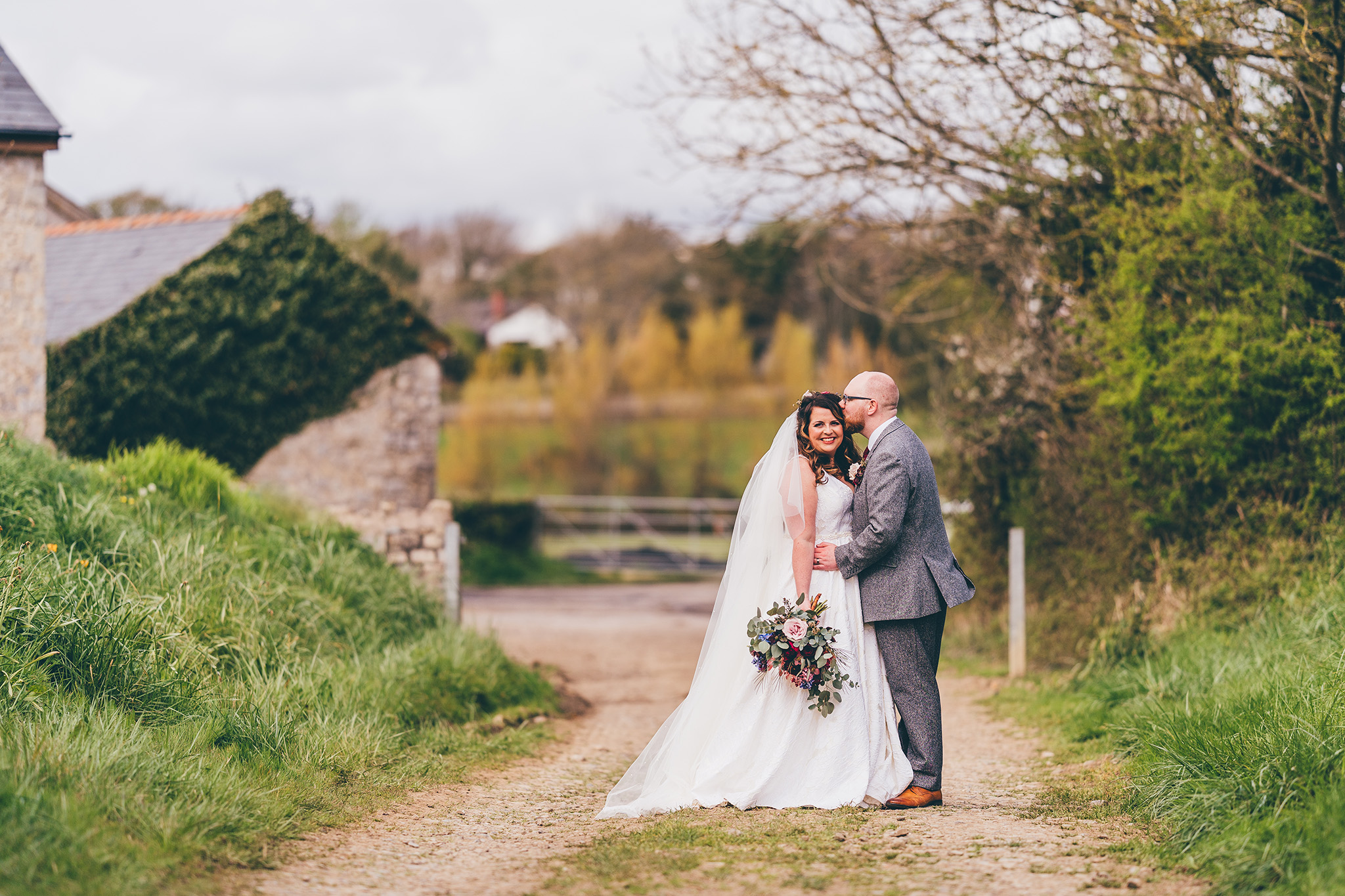 The Big Day

Preparation
I generally arrive with you about 2 hours before the ceremony.  The shots I take will include your dress, perfume (a full bottle looks better than a half-used one), shoes, bridesmaid's dresses, and any other important bits and bobs!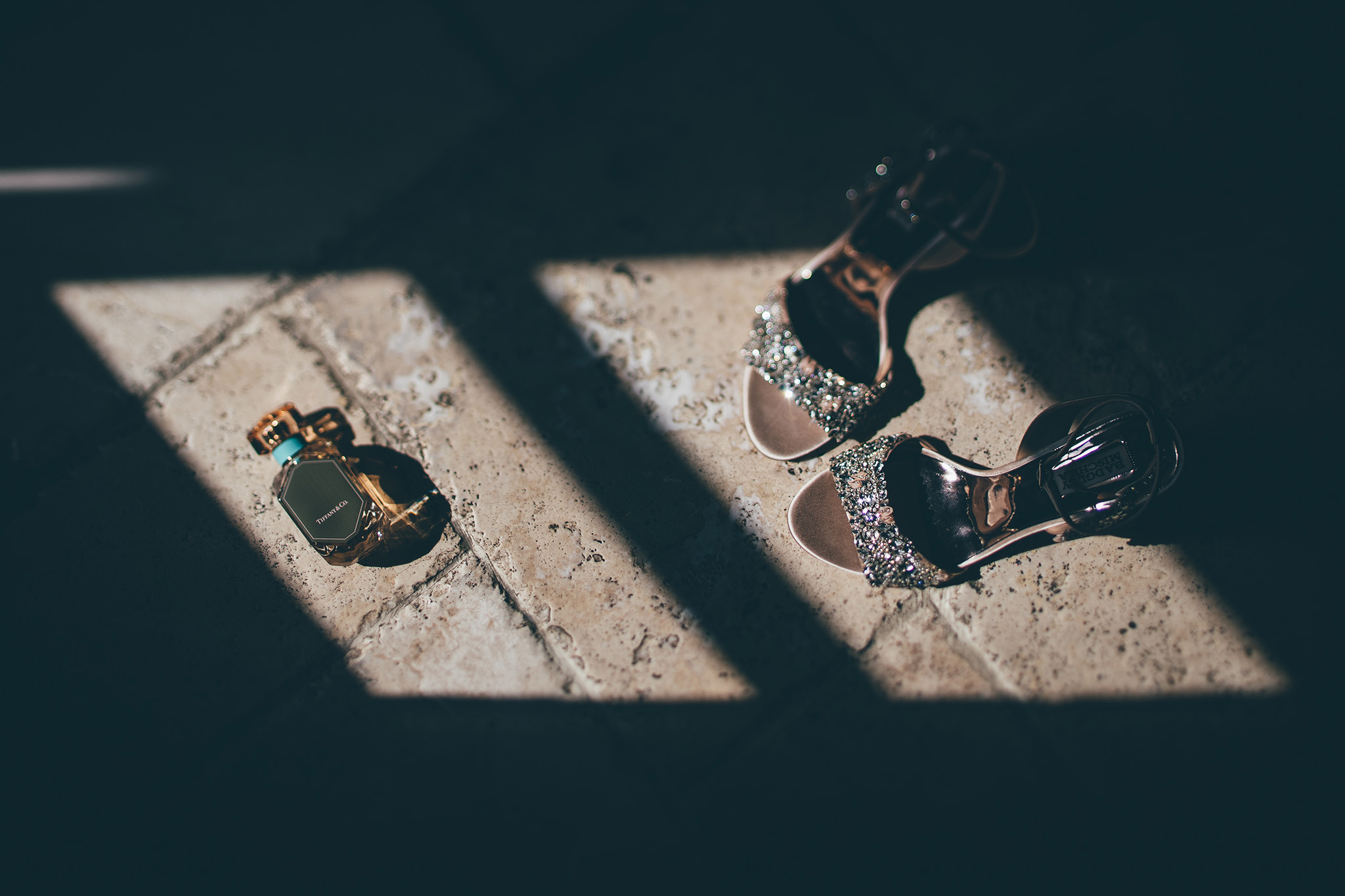 The rest of the shots I'll take in the morning will be very documentary-style, un-staged, and just capture the natural flow of bridal preparation. 
It's helpful to have everything ready
If bridesmaid's dresses have got tags on them, cut them off, or if they're still in bags, remove them.  If you're getting ready at the wedding venue or in a hotel/cottage, be sure to pack some scissors, you will definitely need them at some point.  A sewing kit and plasters/boob tape are also useful!  If your shoes have labels on the underside, remove them before you have your nails done.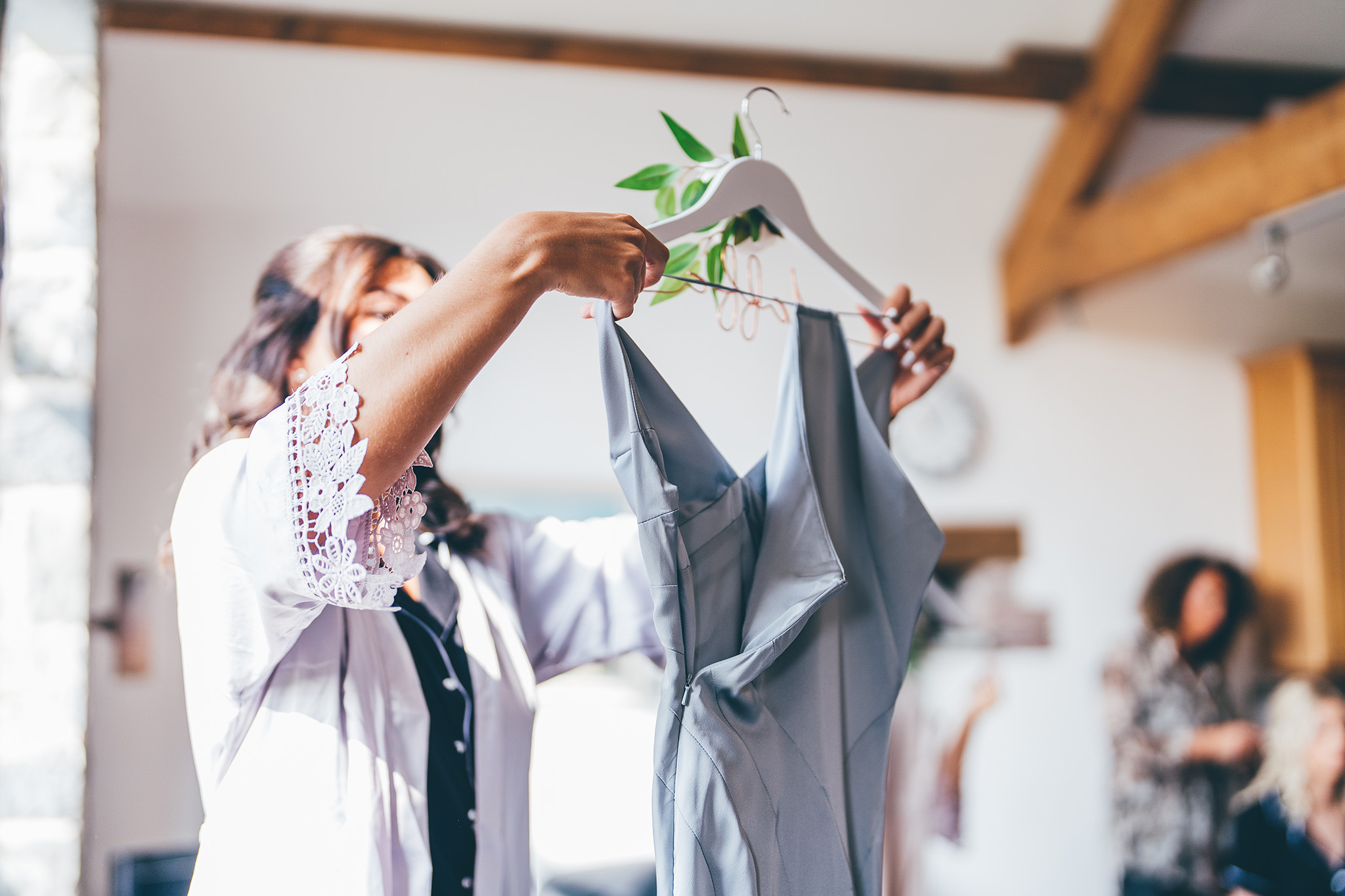 Remove all the packaging
If you've had personalised hangers made especially for your bridesmaids, hang the dresses on them ready the night before, and the same goes for the bridal gown.  You don't have to spend a lot of money on buying personalised hangers though, but it is nice to see some matching wooden ones, nothing nice about a black plastic New Look hanger!  If the girls have all got matching shoes and bags, have all of them set out ready to save time.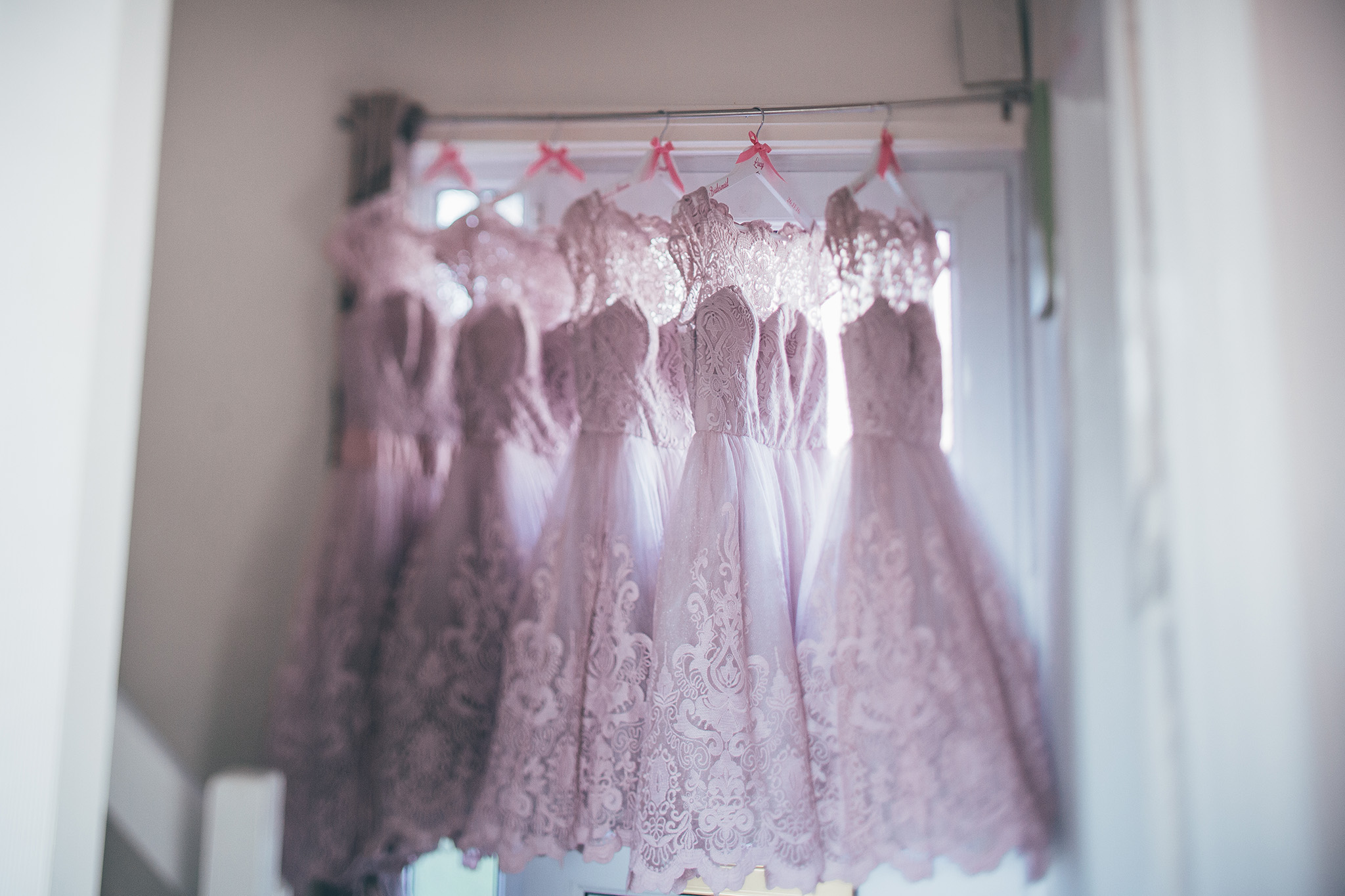 Gifts
If you're planning on giving gifts to your bridal party, I think it's always best to do this as early as possible, because everything will be a bit of a rush later on.
Let's get the dress on!
When it's time to get into the dress, forgive me if I give the girls a little nudge to start getting ready.  I'm a bit OCD about time so I will be keeping a close eye on the clock!  I will help and do whatever I can to ease any stress or nerves, if that means stepping in to help to do up the dress, or shoes, then I will do my best to help where I can.  If your dress is a zip and buttons, a crochet hook comes in handy to pull those little loops over the buttons. If your dress is a lace-up style, allow an extra 10-15 minutes to dress. 

Allow enough time
Make sure you allow enough time in the morning for some relaxed bridal portraits before you leave the house.  The last thing you want to do is rush and miss this opportunity, so you want to aim to be dressed at least 20 minutes before departure time, so you can enjoy this part of the day, and have some time with your bridesmaids or parents before heading off. Consider this when arranging your timeline with the hair and make-up artist.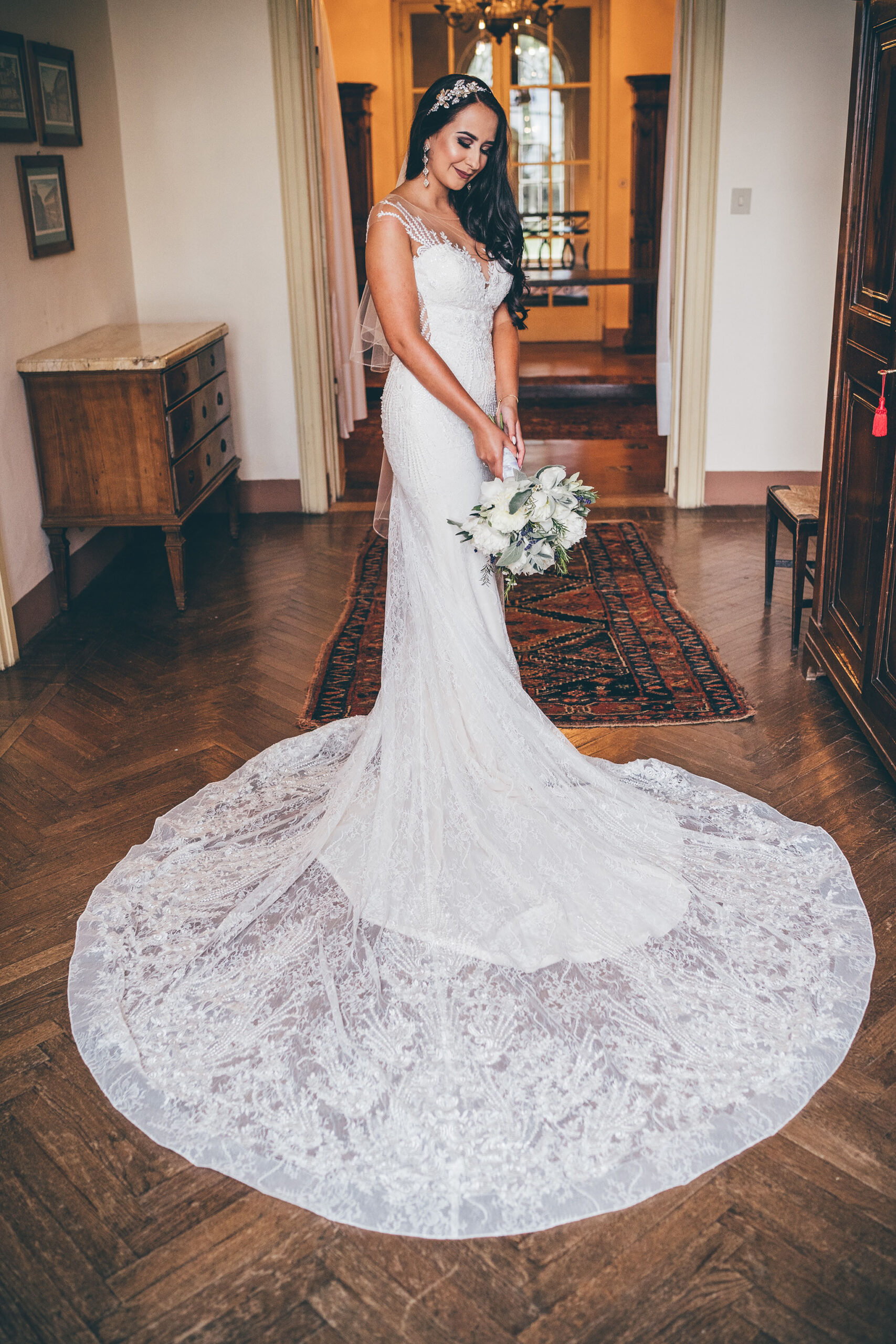 The Big Reveal
It's lovely to give your bridesmaids a surprise and do the big reveal, but be sure to allow five minutes in your timeline, in case makeup will need a top-up after!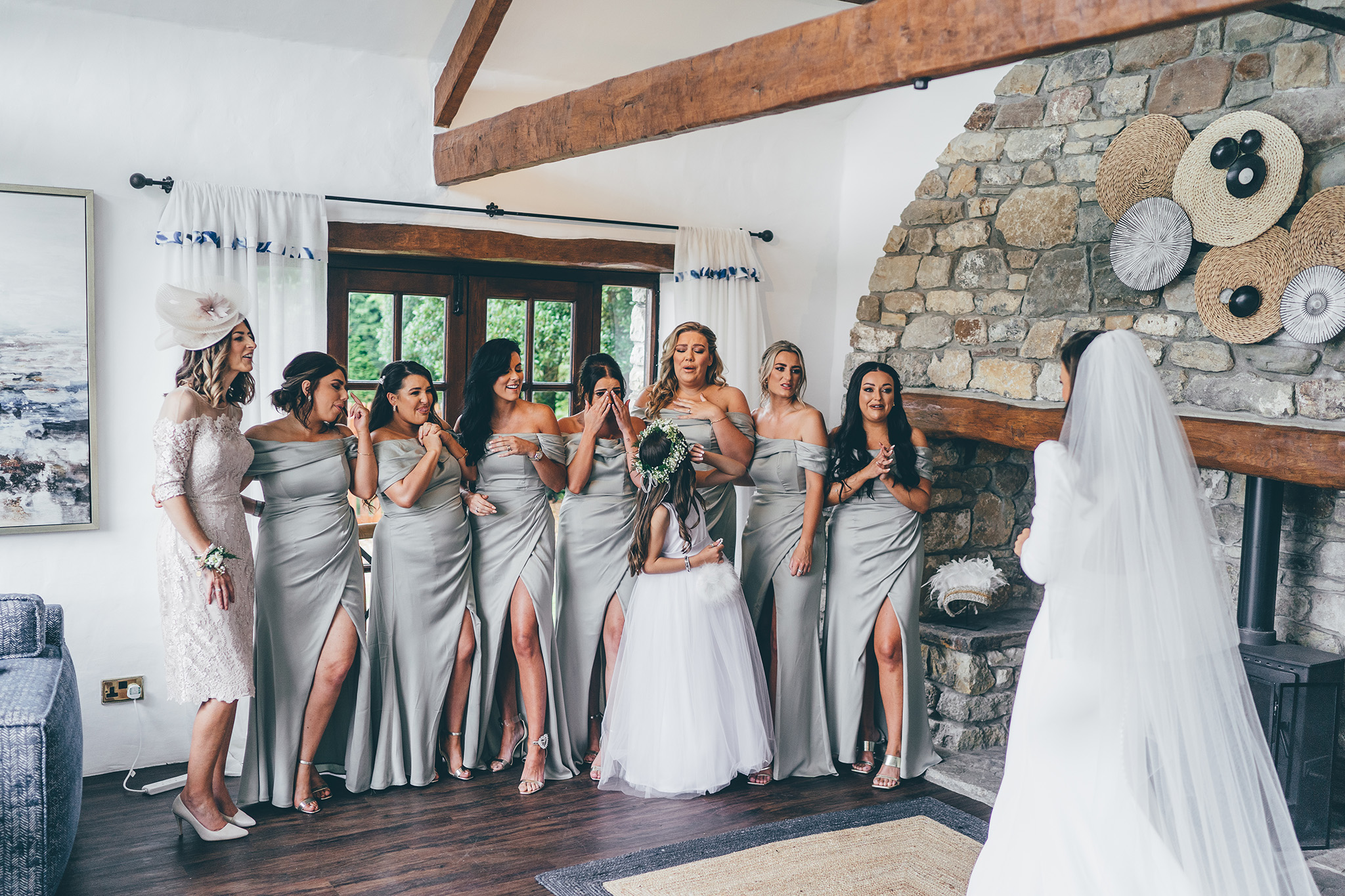 First Look?
If you're planning on a first look with your husband/wife-to-be, or DON'T look as it were, be sure to allow an extra ten minutes to do this.
Groom Prep
If you've booked a 2nd shooter, they will capture the bits the bride won't see!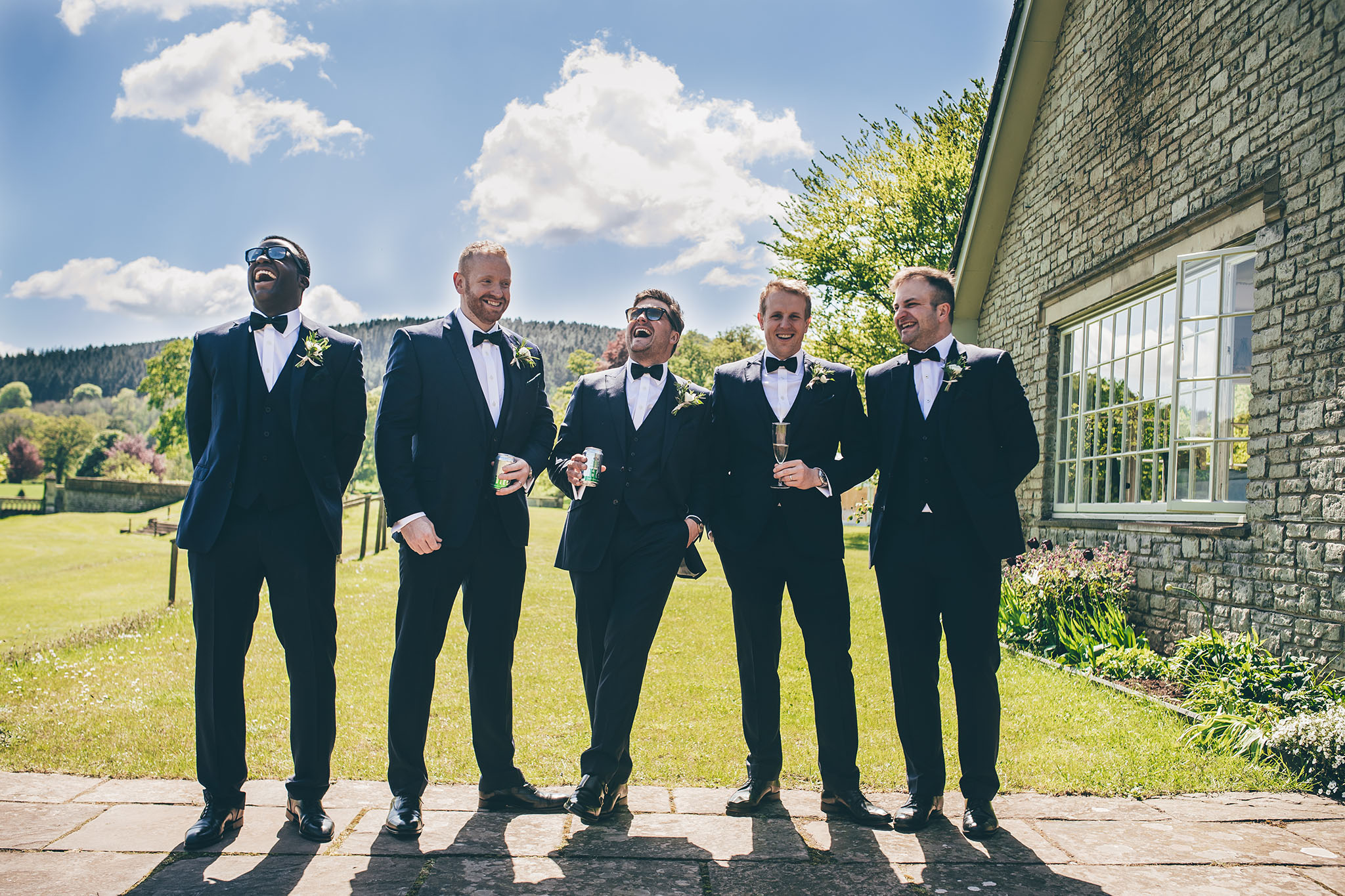 Including some candid as well as posed shots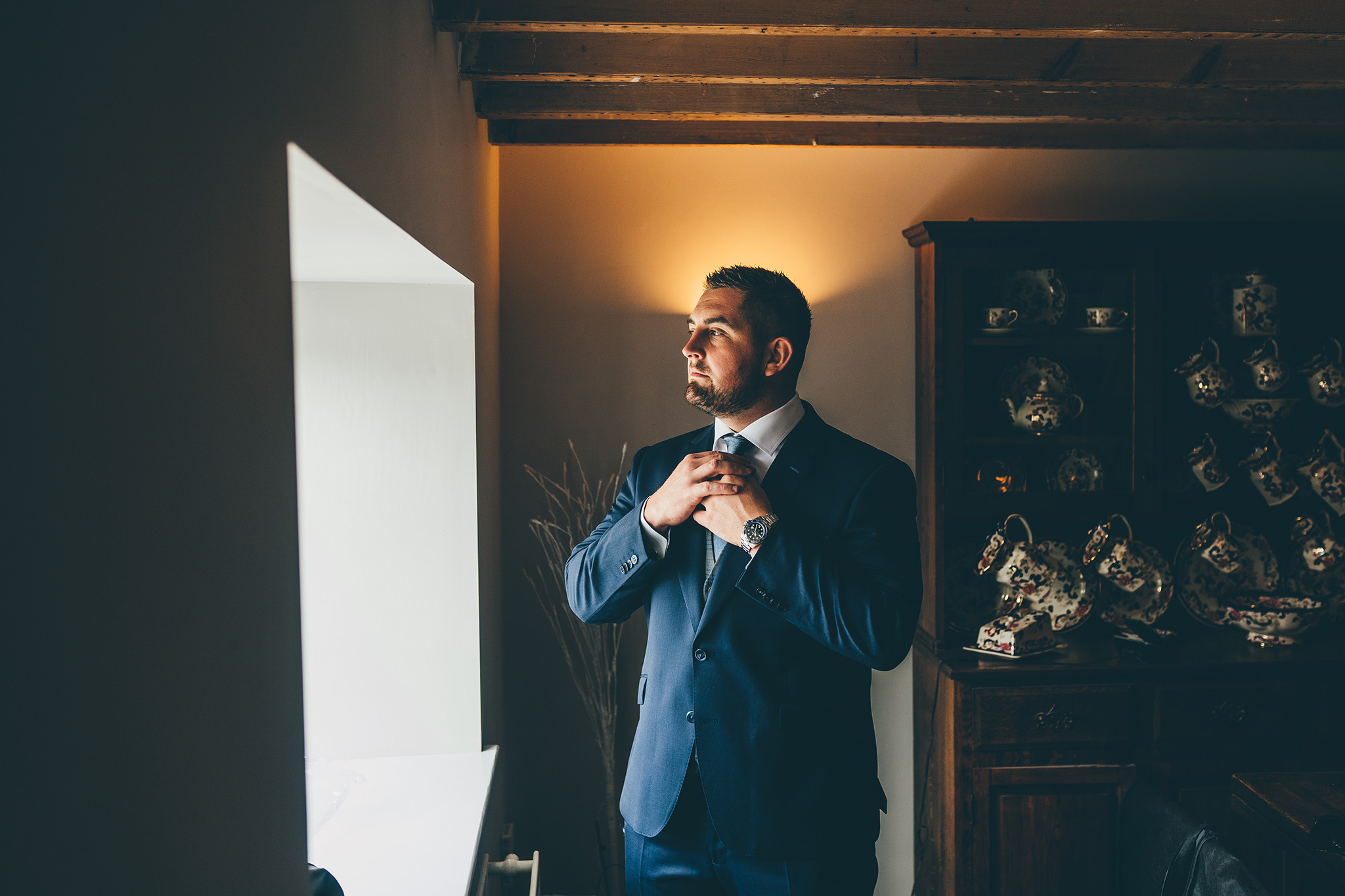 Let's go!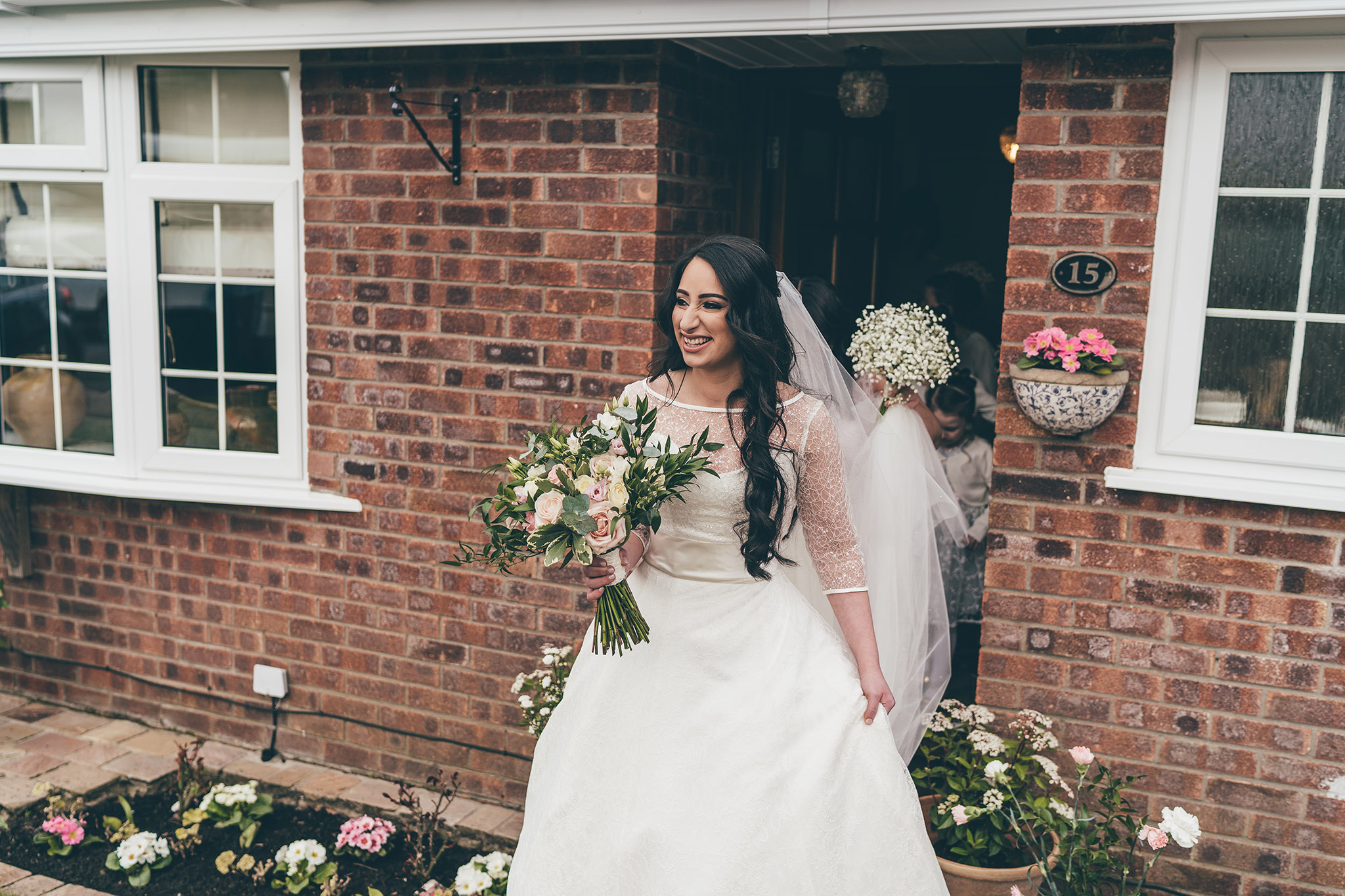 I will leave about 5-10 minutes before you, to ensure I'm there ready to capture your arrival.  Don't rush to get out of the car when you do arrive, it's lovely to capture a shot of you looking out in anticipation.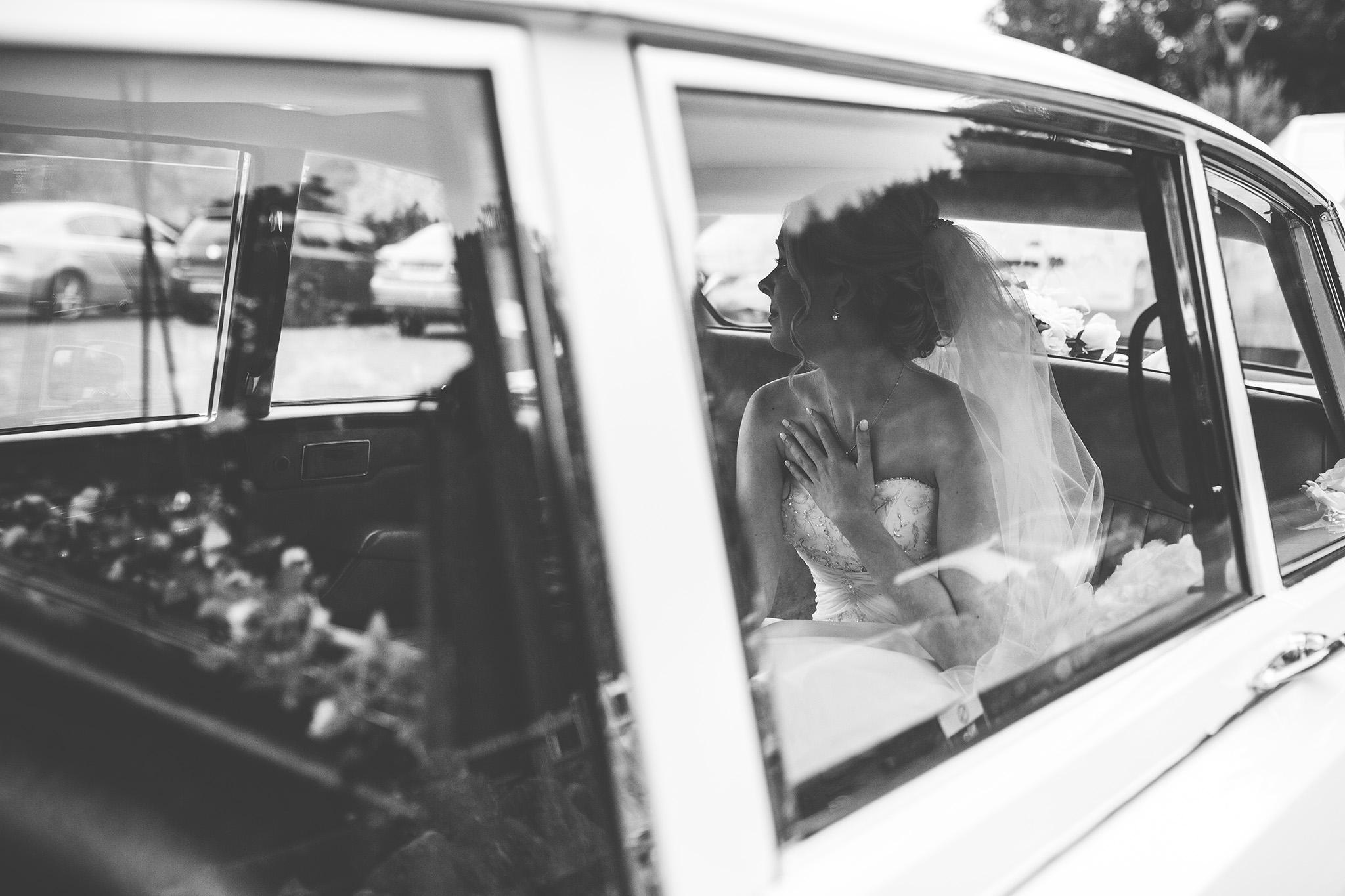 Making an entrance
When you're ready to walk up the aisle, I think it's much nicer to have your bridesmaids walk ahead of the bride.  Although some old-fashioned vicars will try and tell you 'that's not allowed'.  It's your day!  Do what YOU want.  And if the bridesmaids walk behind you, no one is going to give them a second look once the bride has arrived.  So it's nice to give them their moment!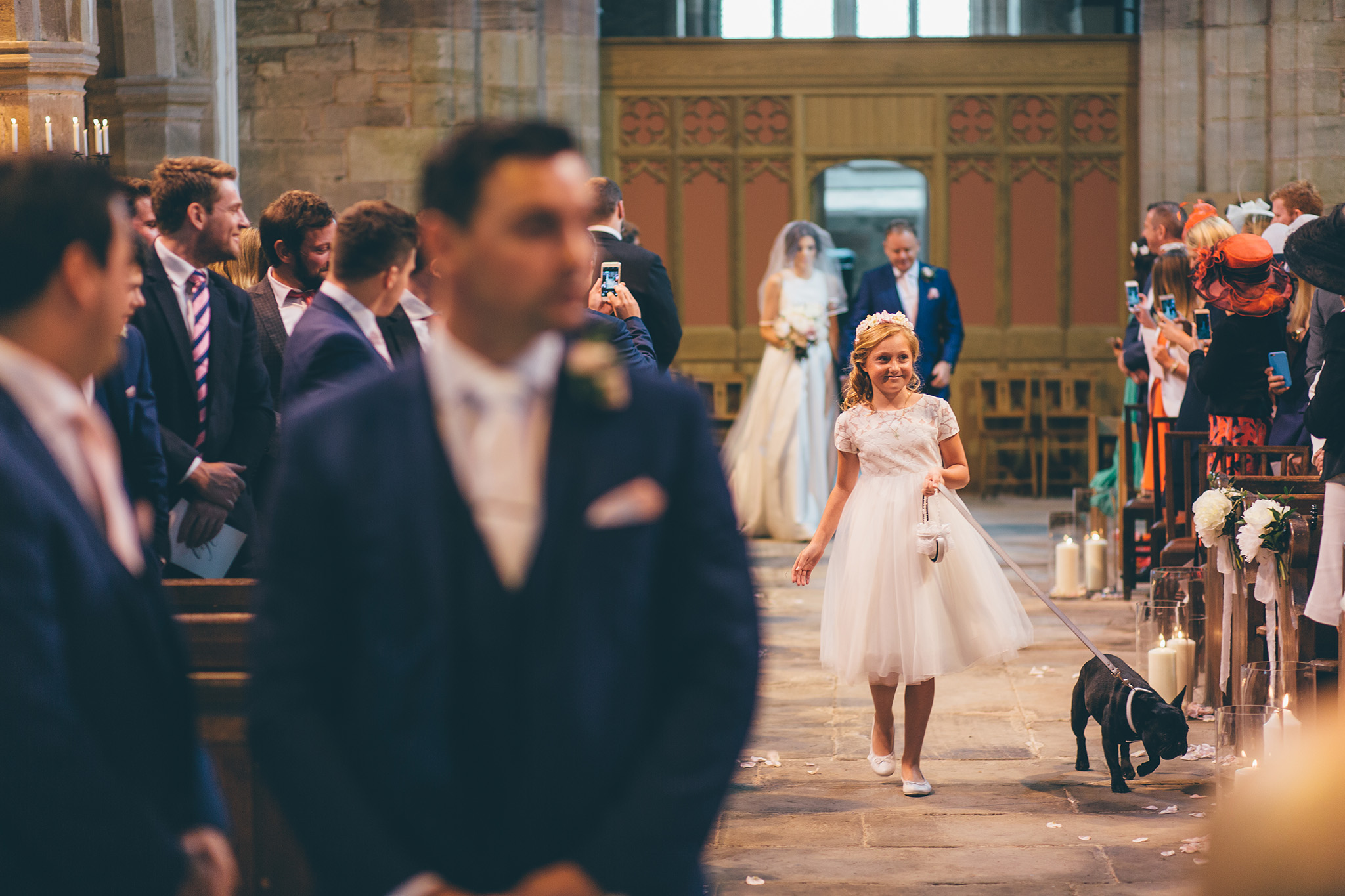 Advice for the bridesmaids
Now, this is quite an important thing to remember – Bridesmaids – it's important to remember to look up and smile as you walk up the aisle.  Don't look at the floor, even though you'll be tempted to!  And don't walk too fast up the aisle, take it slowly.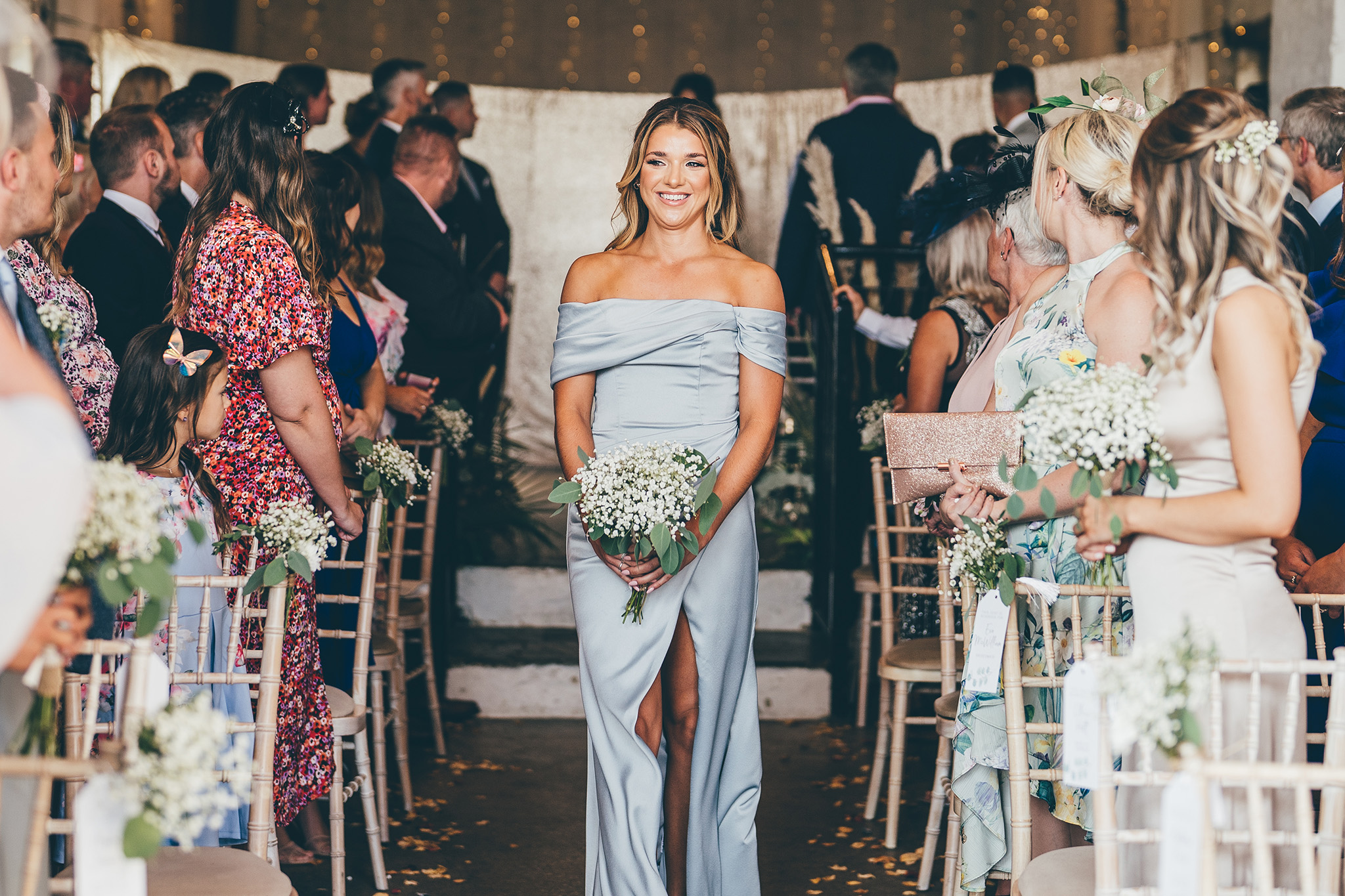 Advice for the Bride
Take some deep breaths and relax your shoulders, take your time, and smile all the way!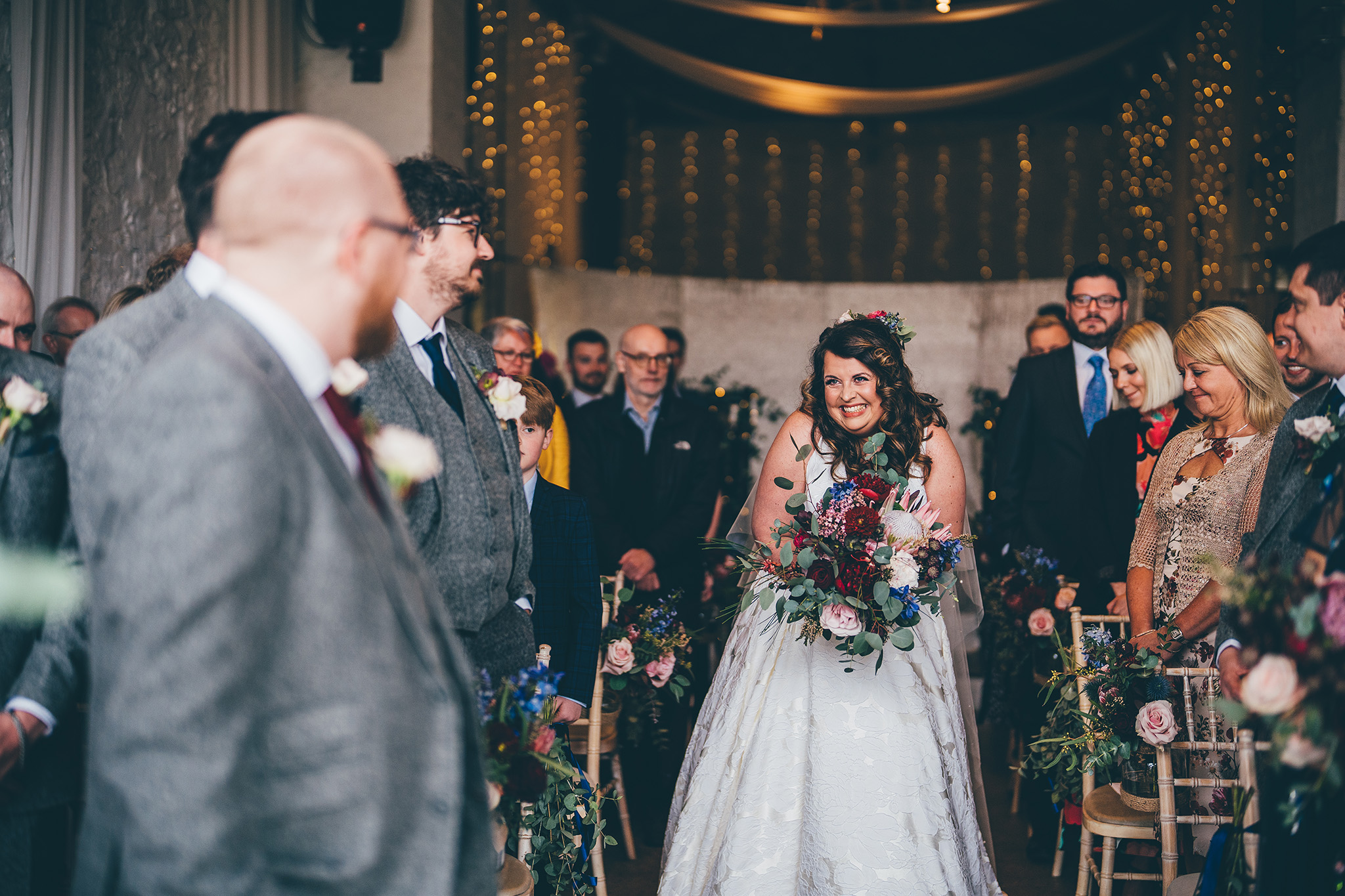 Advice for the Groom
Turn and look at your bride as she walks toward you!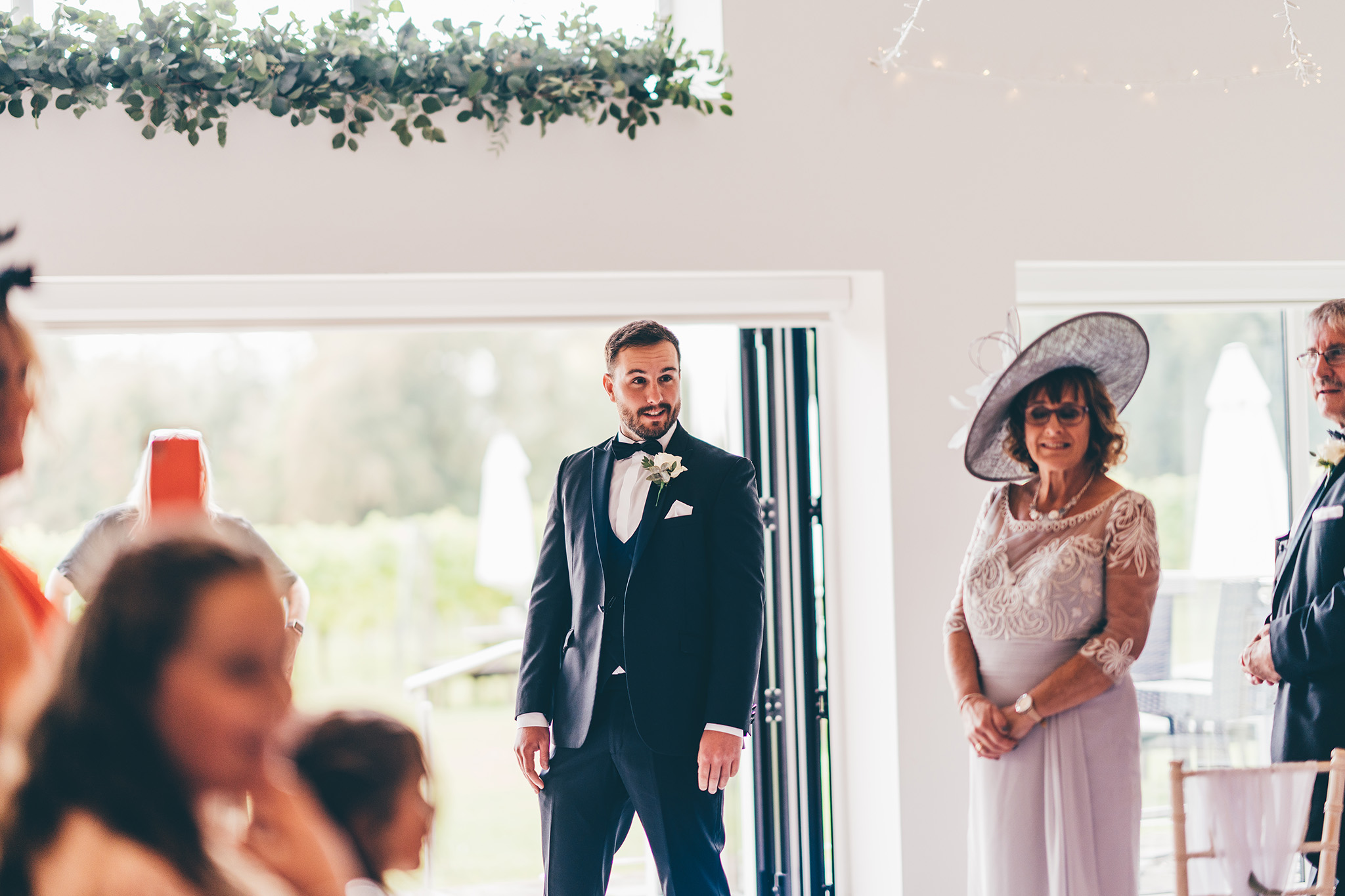 Church Ceremonies
If you're planning a traditional church ceremony with hymns and readings, bear in mind that the service will take about 45 minutes to an hour.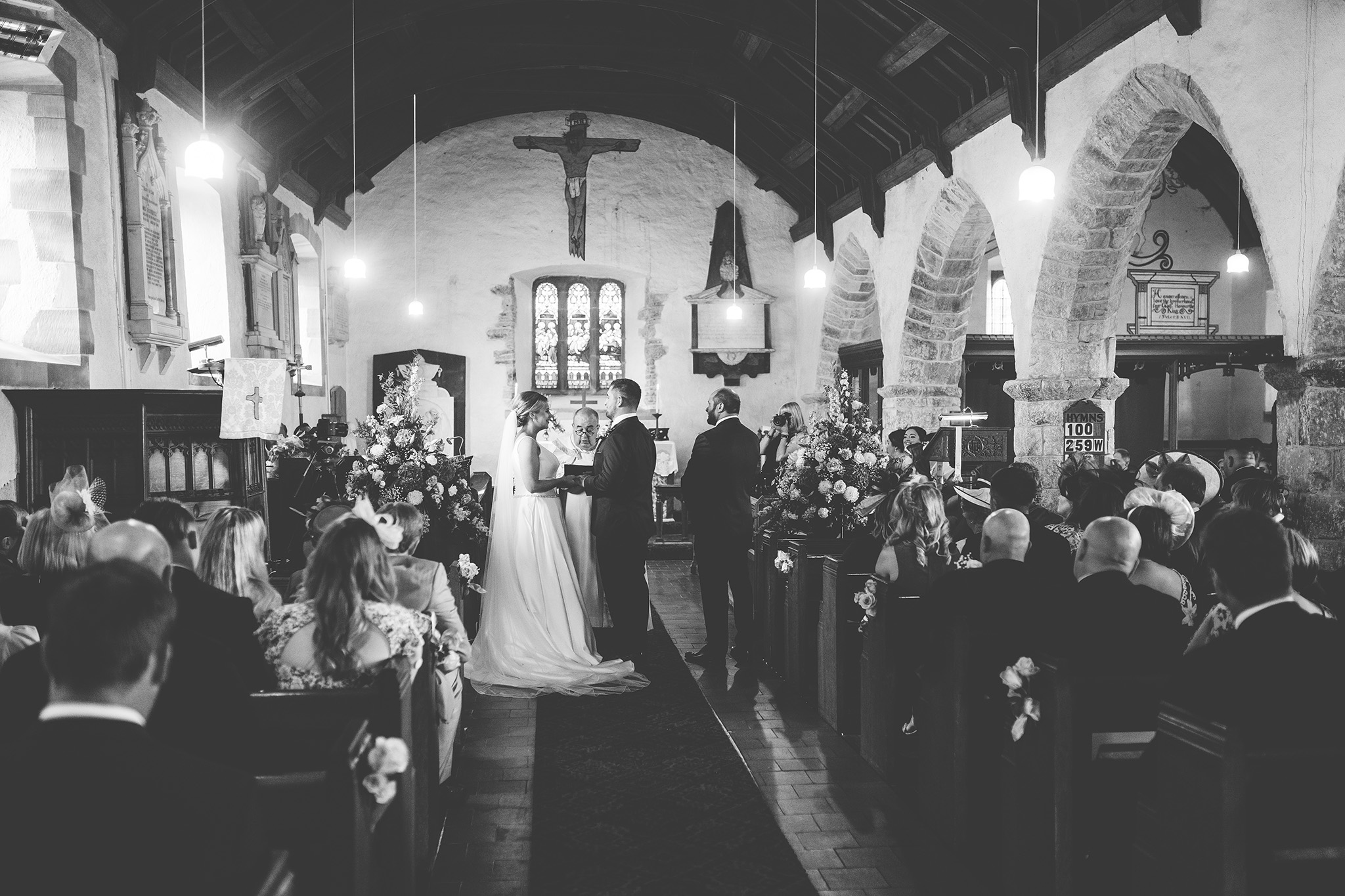 You May Kiss The Bride!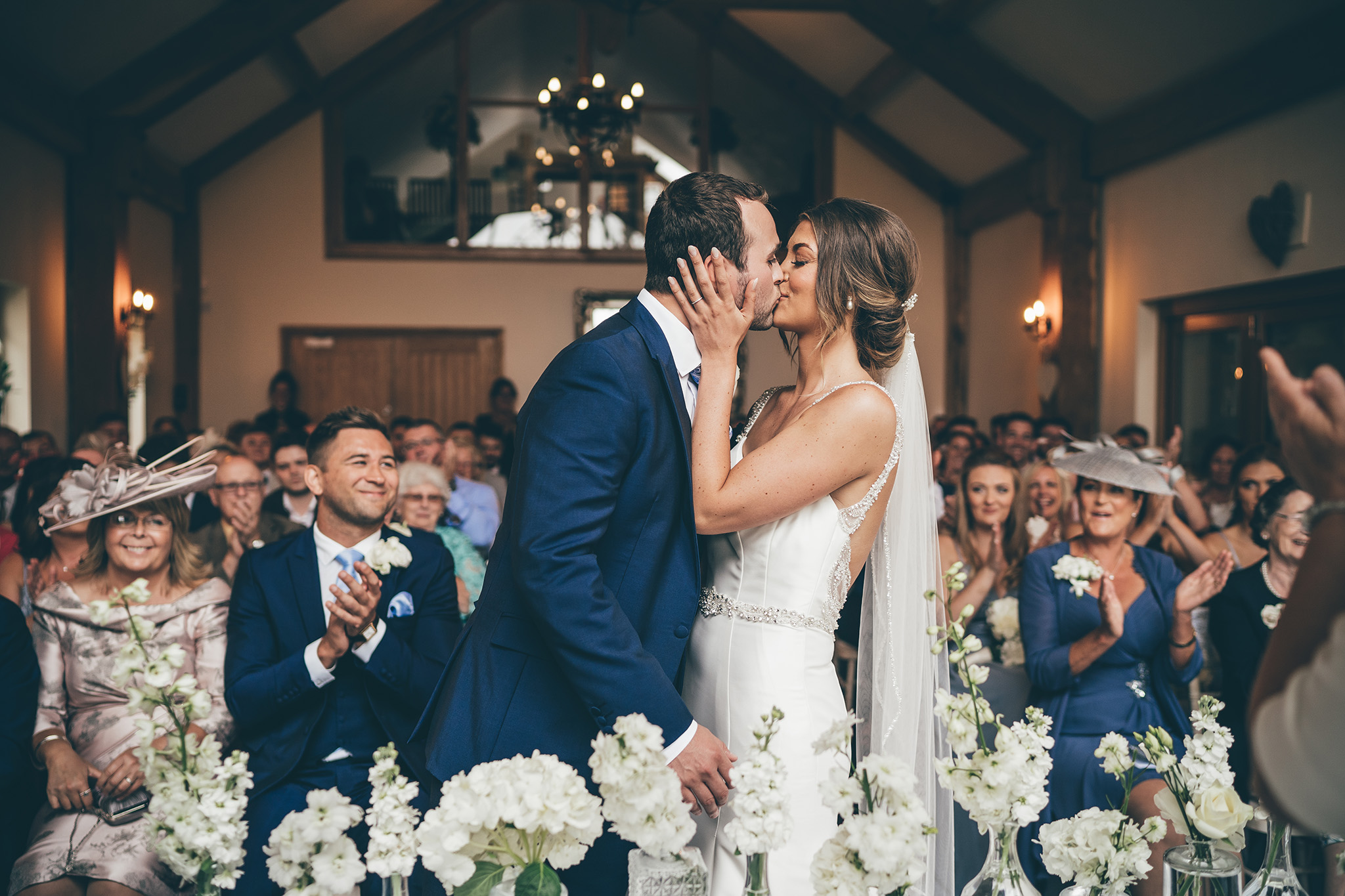 Some vicars don't even announce this bit, but registrars do!  So guys, when you go in for the kiss, make it last!  Make it a long and loving kiss, giving me time to get the shot (hoping the vicar/registrar has stepped out of the way) 
No tongues though eh!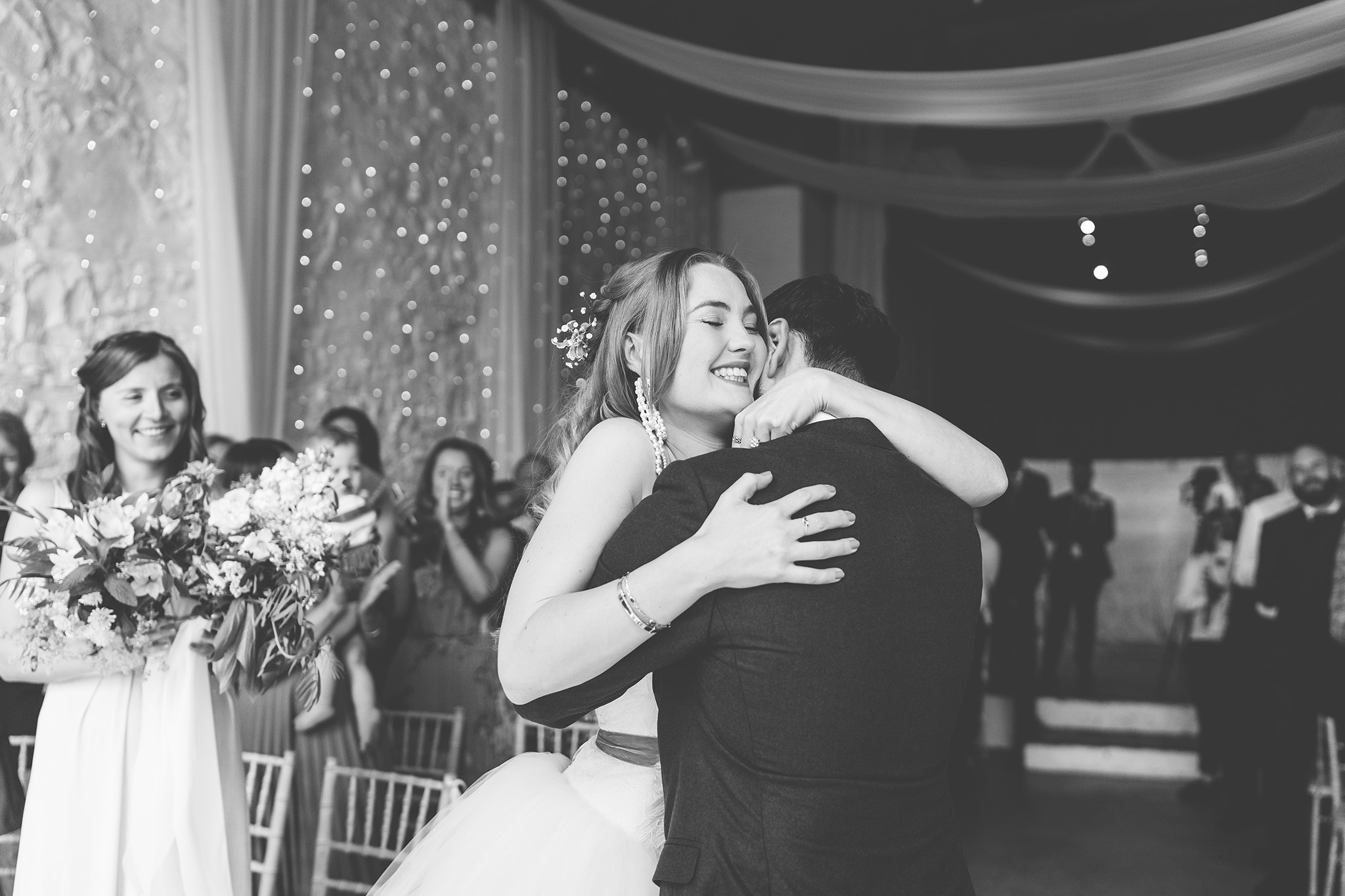 Signing the Register
I like to get a few shots of you signing the register after the ceremony. This is usually a 'set up' shot as registrars will ask us to wait 'til you've signed their paperwork.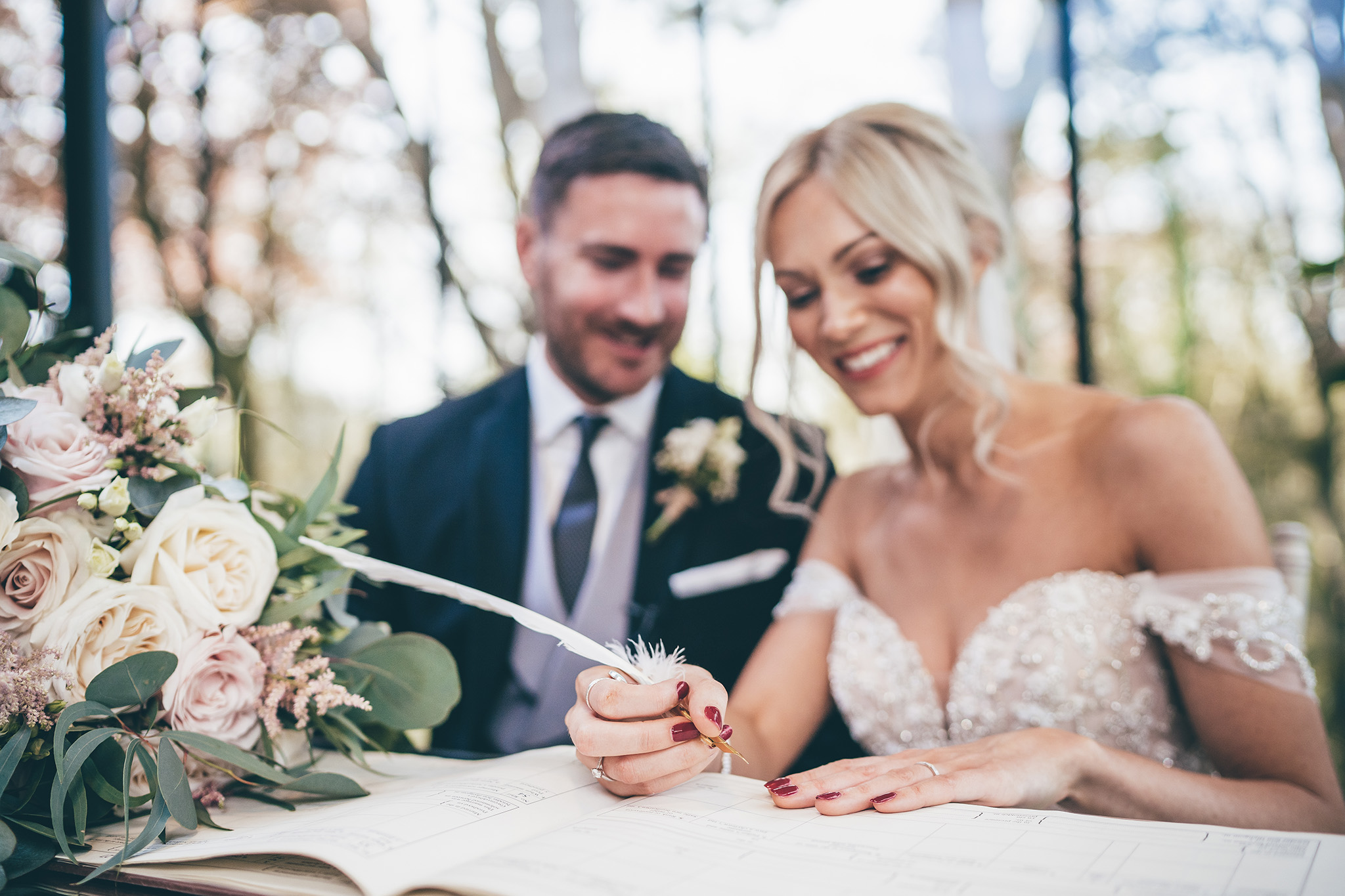 Making an Exit
Advice for the bride and groom  – when you're walking down the aisle to make your exit, heads up, smile all the way, and stop for a kiss at the end of the aisle!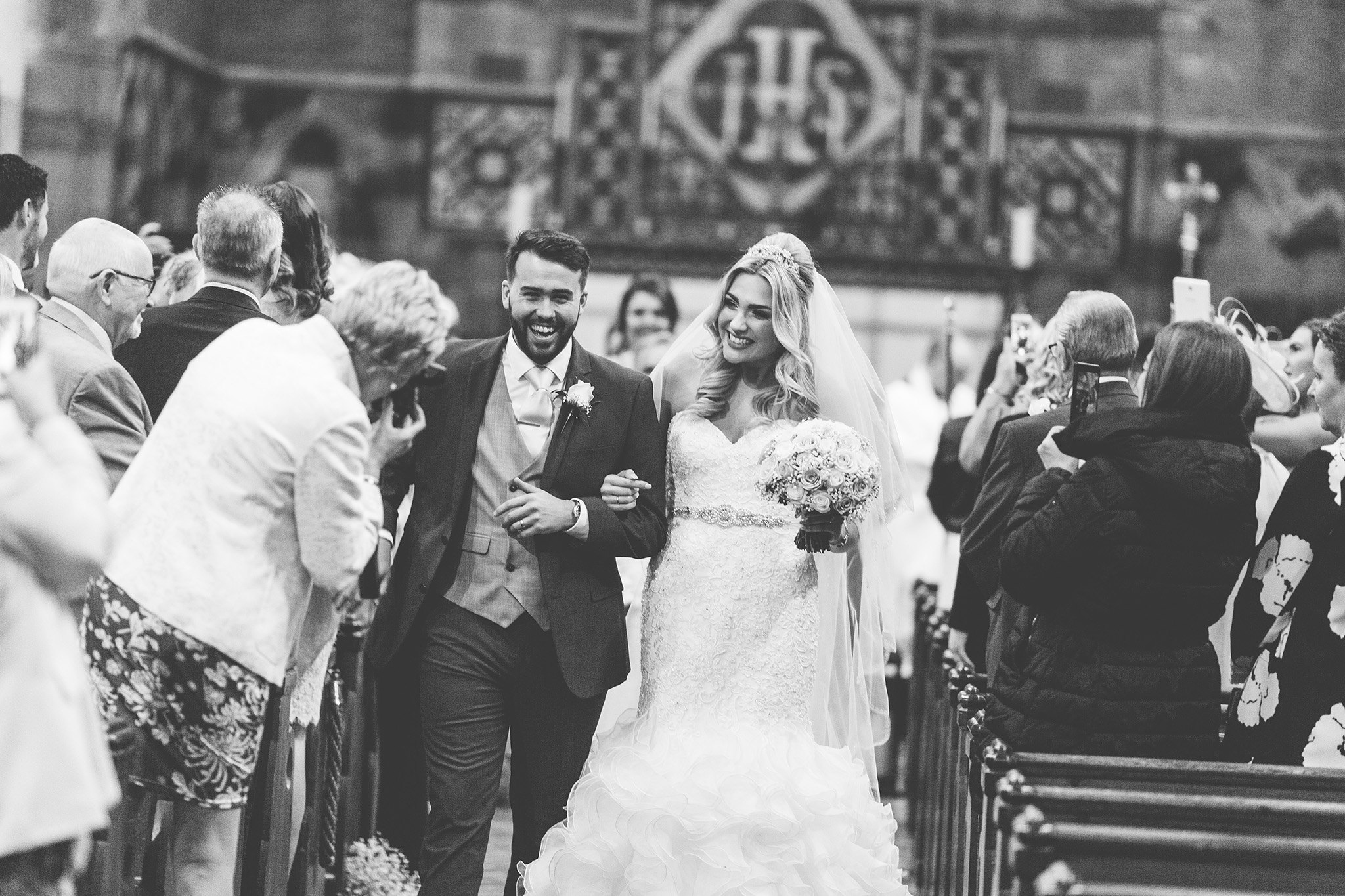 Let's throw some confetti!
Most guests do not bring confetti to weddings these days.  So it's definitely worth buying your own and having it there ready for that shot.  Make sure you have plenty of it, you can never have too much confetti!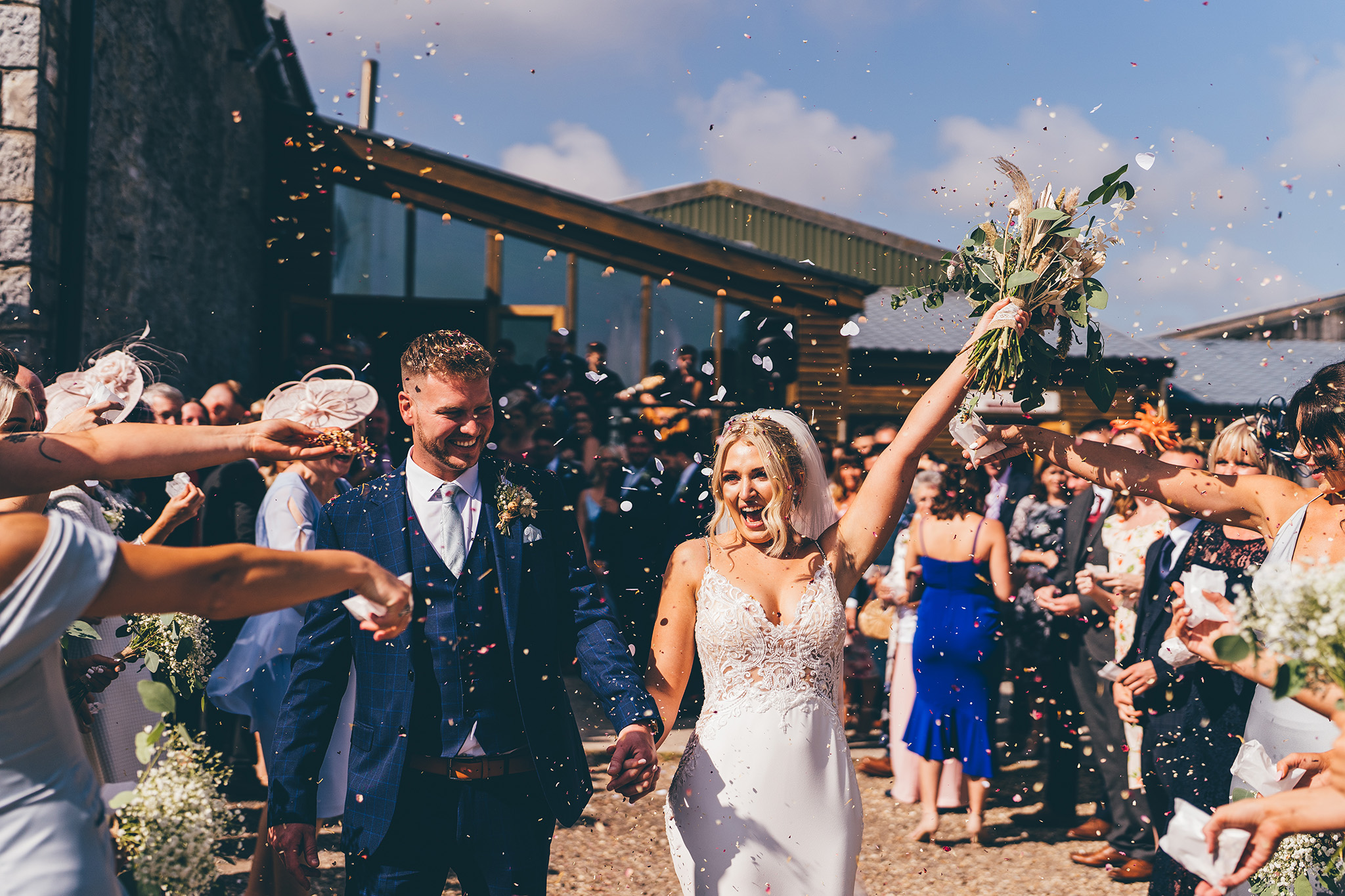 Immediately after the confetti shot, I usually get all your guests to gather around you for a big group shot.  Doing this quickly means everyone can relax and enjoy their welcome drinks straight after.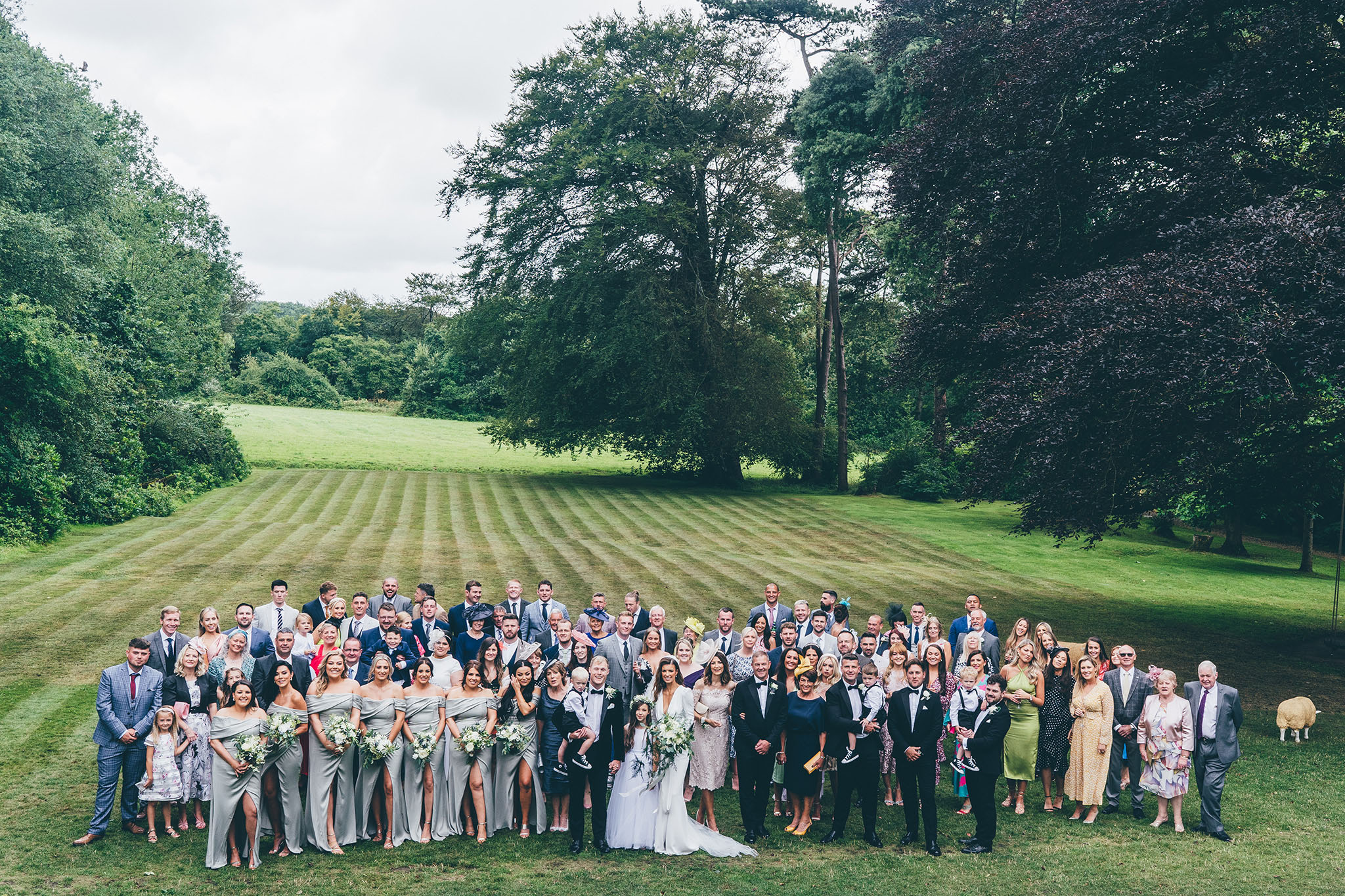 Enjoy Every Moment
I don't want you to think your wedding day is all about the photos.  So I only take you guys away from your wedding party for about half an hour for some couple shots, otherwise, you'll be missing the party!  And keeping the formal stuff to a minimum is what I prefer to do.  I  like to keep family and formal shots to the bare minimum – the important people only for the really formal stuff.  This includes parents, siblings, and grandparents.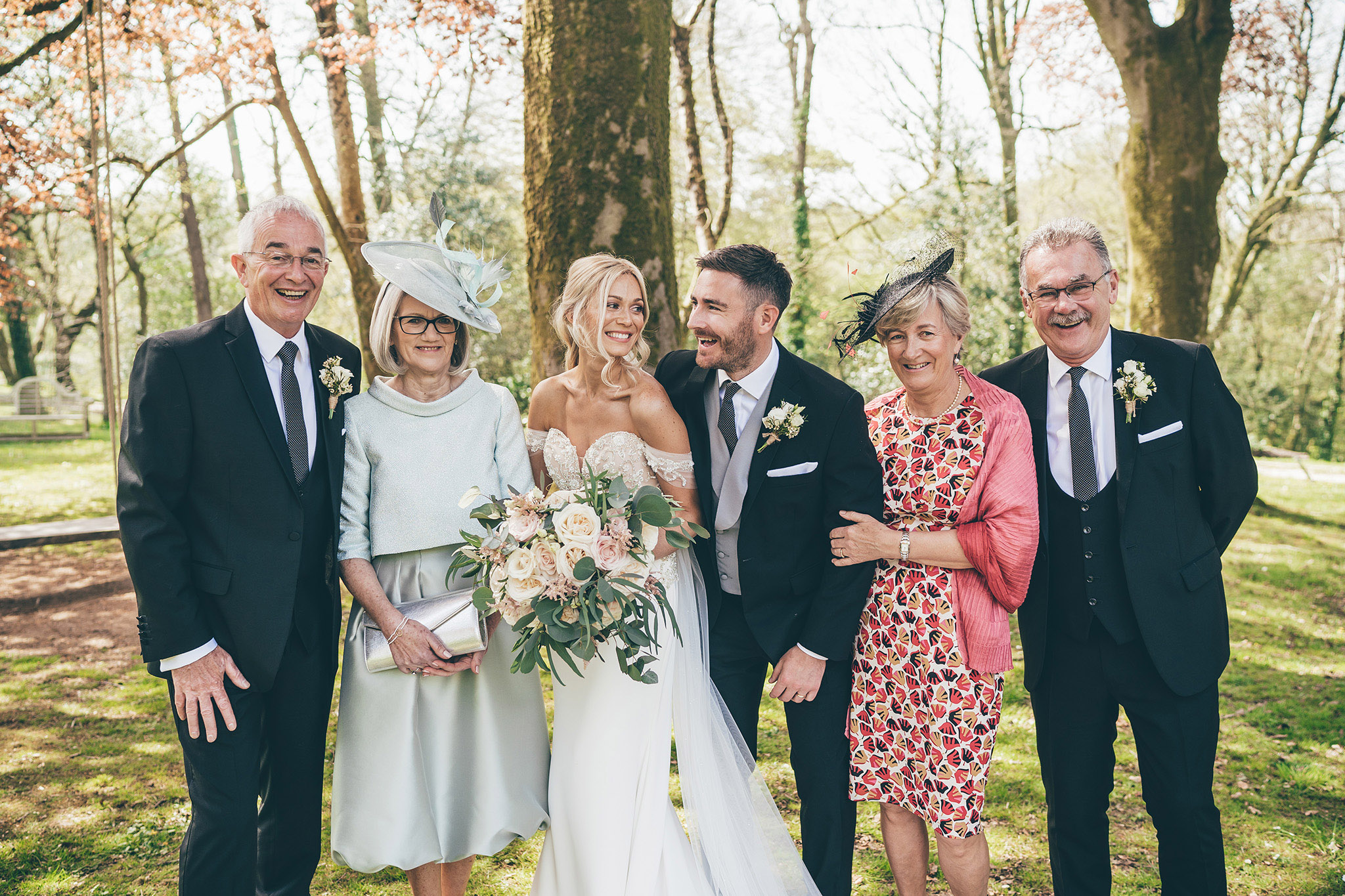 Formal is boring for everyone
The rest is very relaxed.  I'd rather go to them and capture them in small candid groups.  There's nothing worse than a long list of formal group shots.  It's boring for your guests, and boring for your full set of images.  So I don't need a list of uncles, aunties, cousins and work colleagues!  But if there ARE specific people (other than your immediate family) just let me know and we can do it.  It's also quite nice to have a group shot of all the girls & all the boys.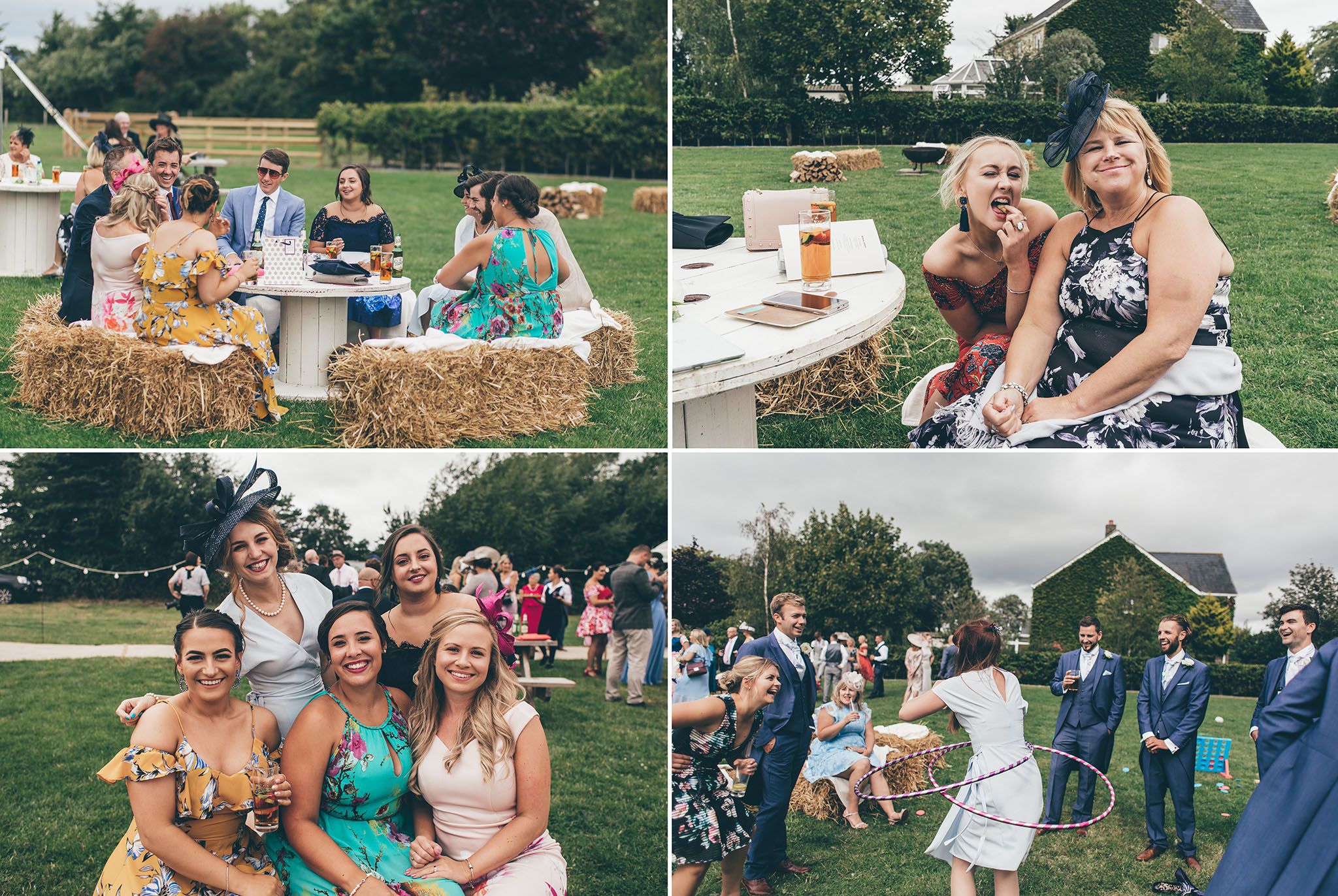 Couple Portraits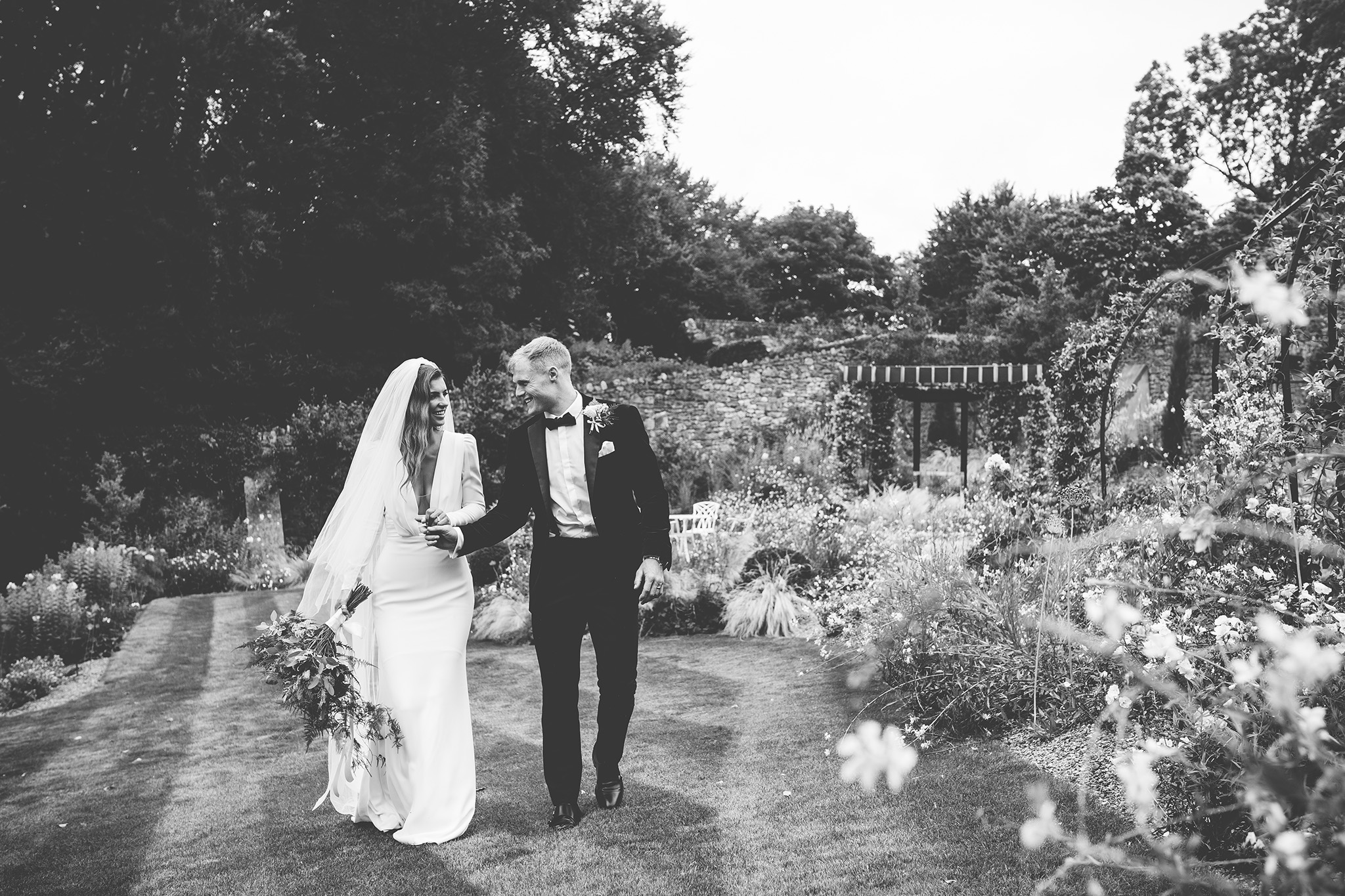 I like to put you at ease in front of the camera, and to get you guys relaxed, especially when it comes to couples photos.  Sometimes the groom is the one not so keen on this part of the day, but I find a little humour can go a long way in making them feel a bit more chilled out about it.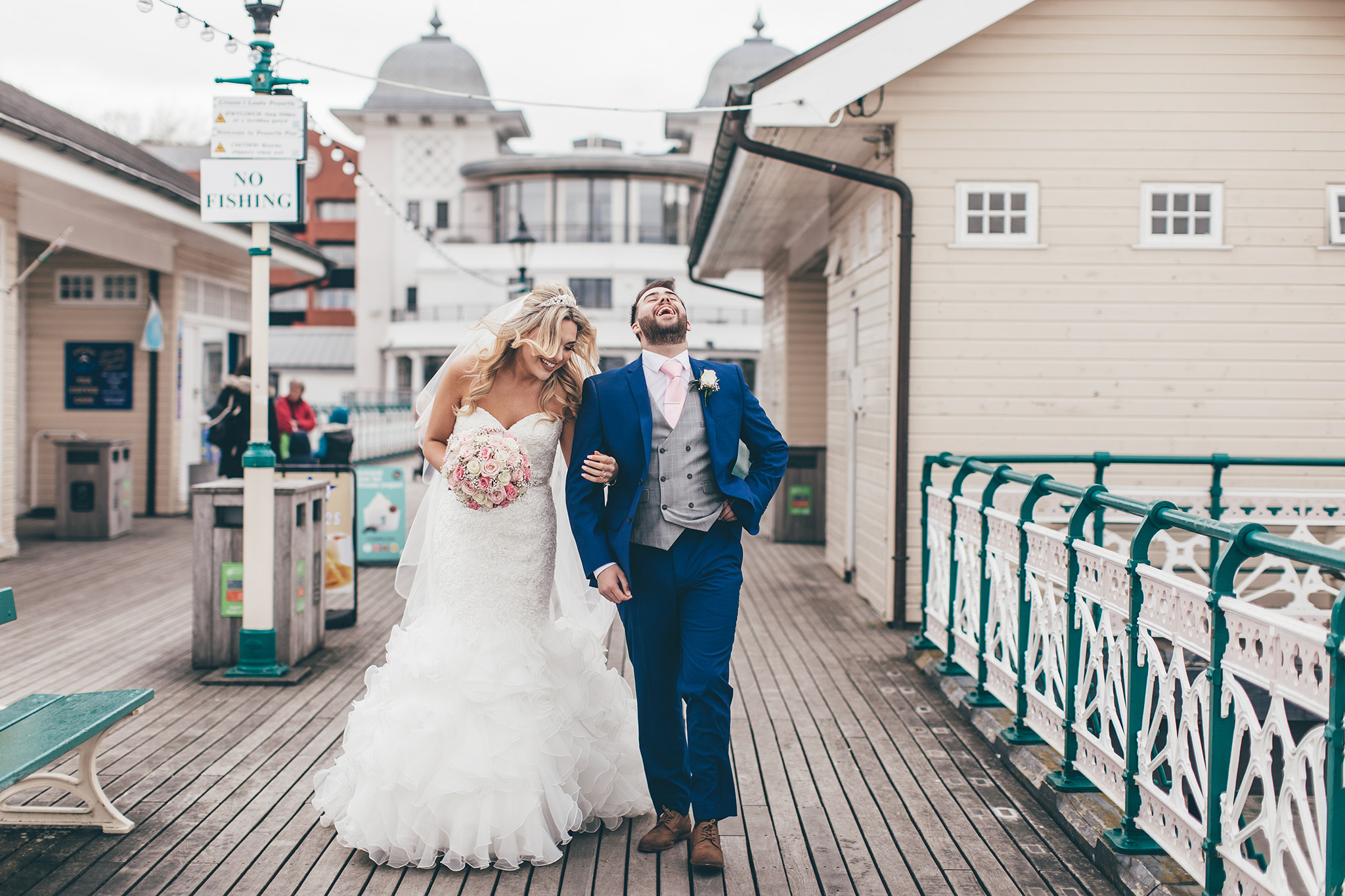 And if you're really worried about the couple shots, and not sure what to expect, then having a Together Shoot prior to the wedding is a good way to get used to doing the couple shots.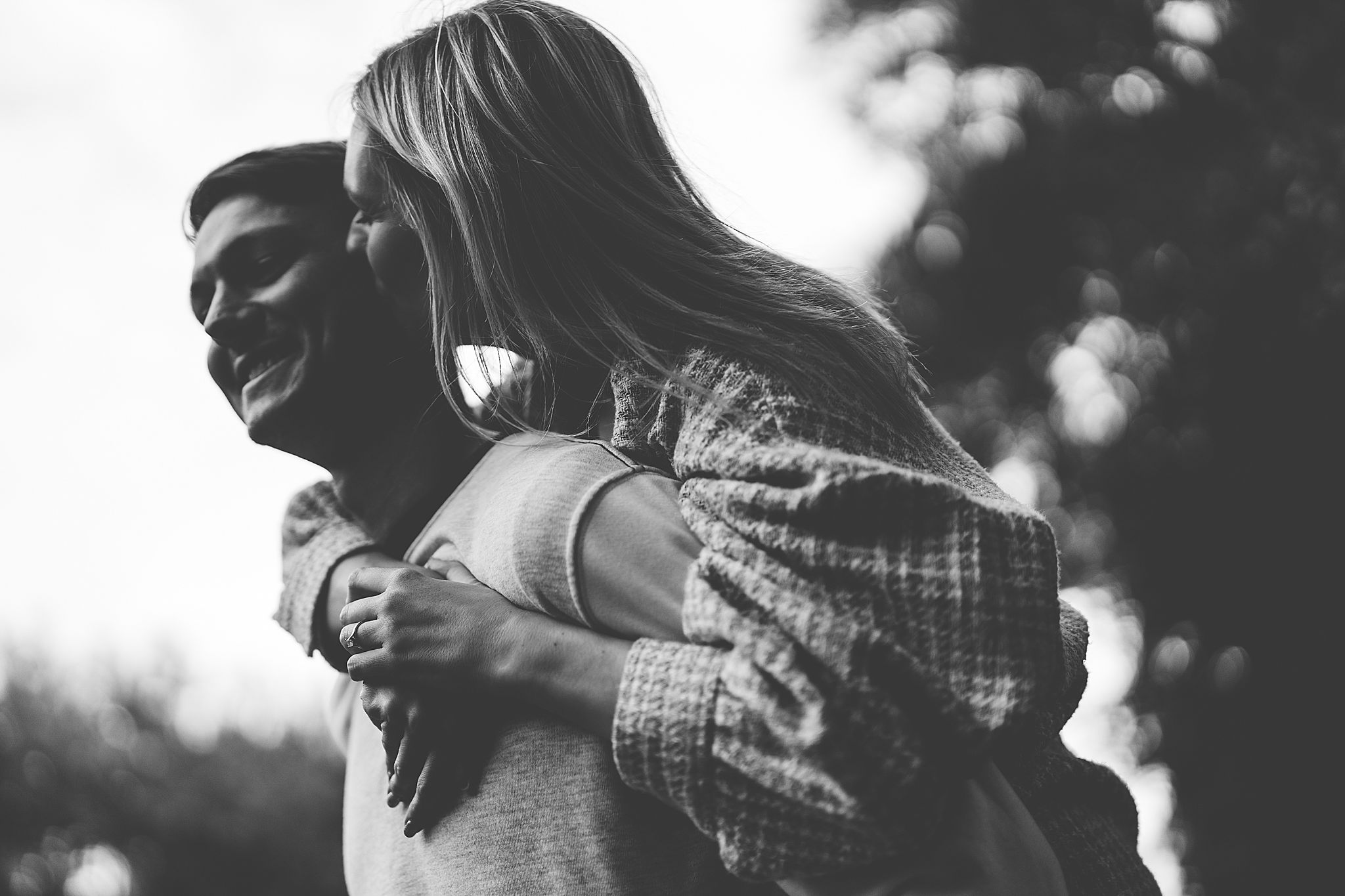 Don't look at the camera
But it's really very relaxed and natural. I will mostly ask you to NOT look at the camera.  To just be with each other, and enjoy some quiet time alone, to look at each other, to cwtch up nice and close, to kiss, hug, walk together hand in hand or practice your first dance!  Whatever feels comfortable and natural to you both.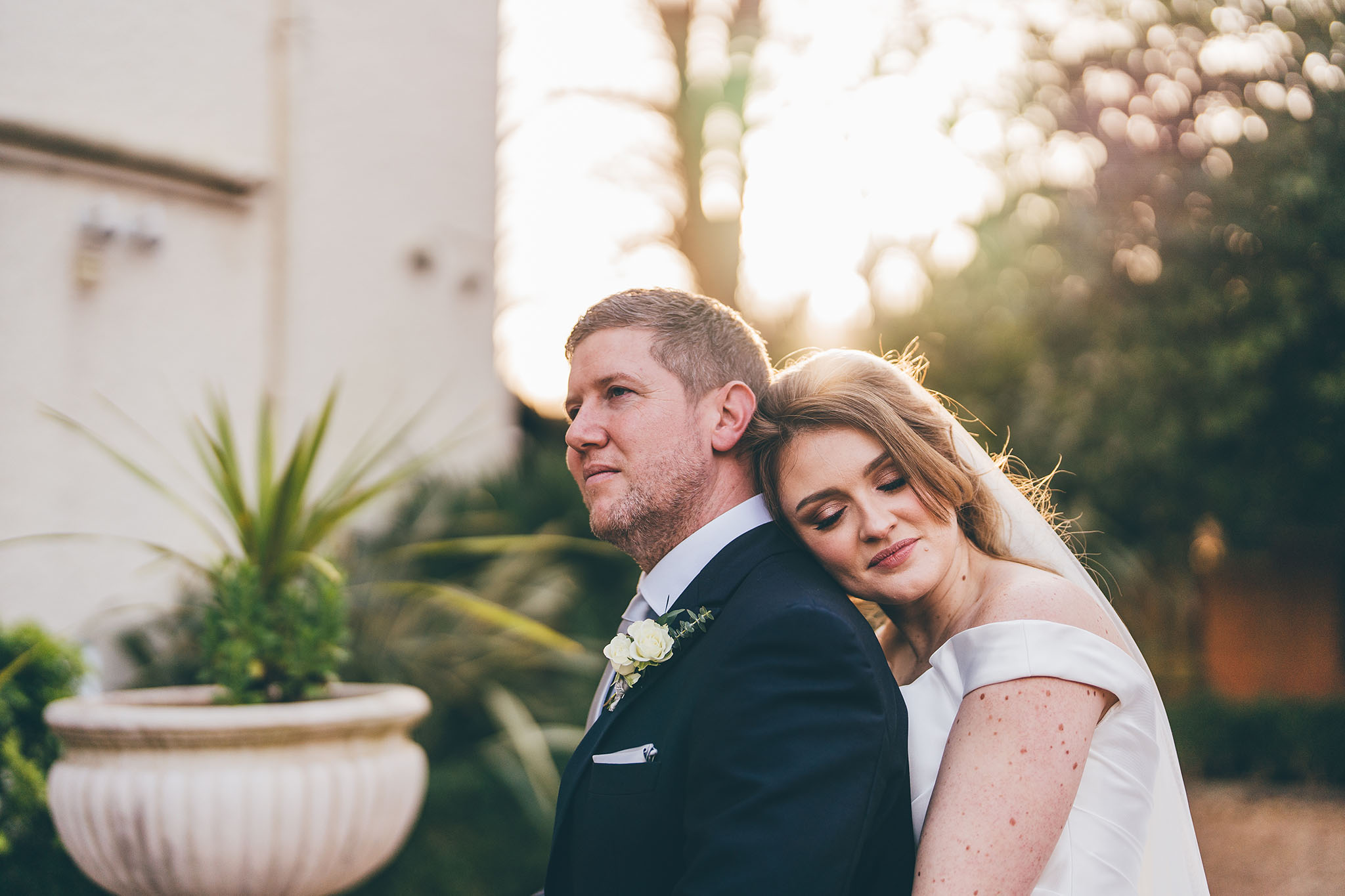 The Bridal Party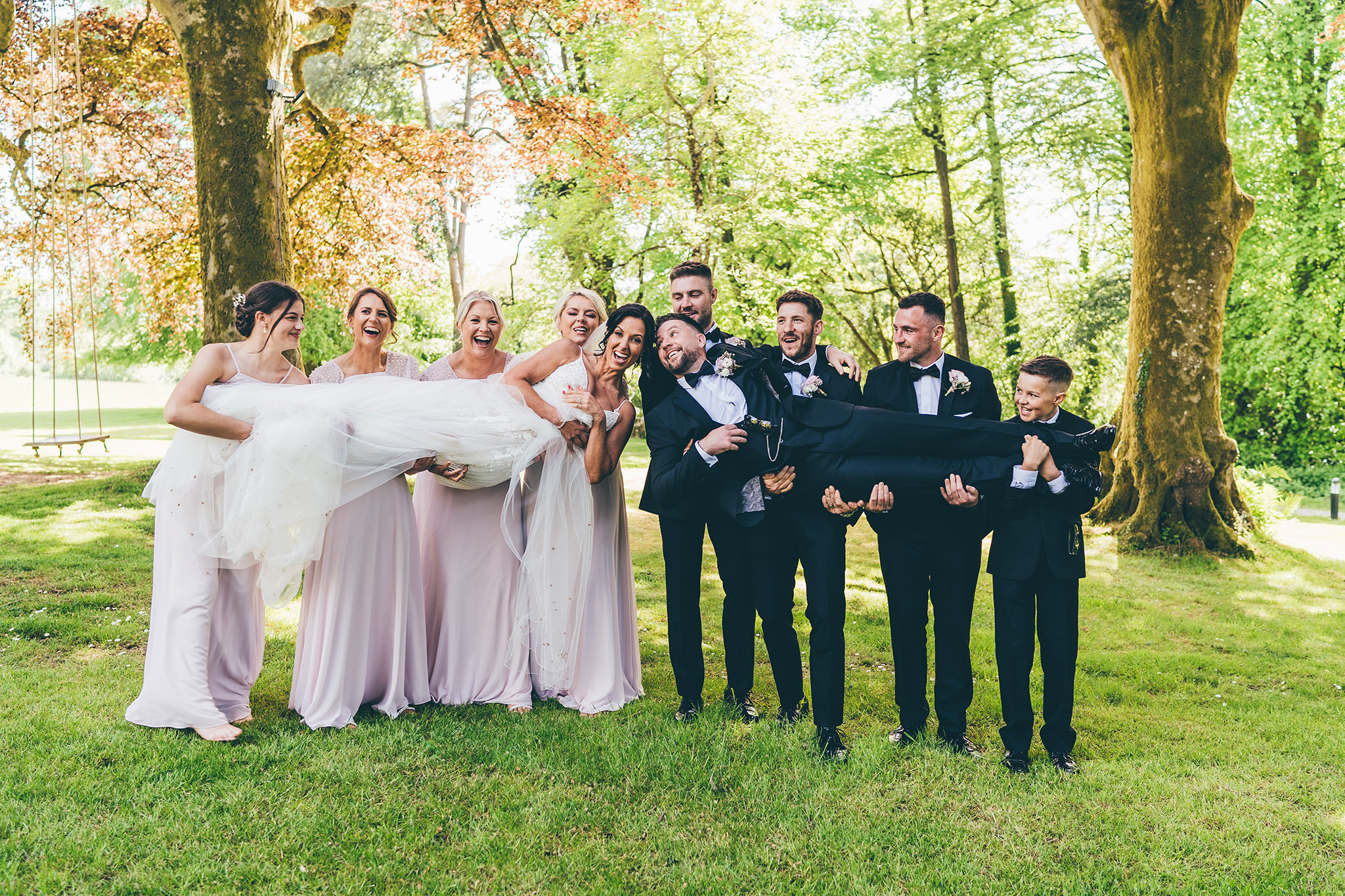 When it comes to bridal party group shots, I prefer to keep it more fun than formal. I want to see you guys having! 
 So if you hear me shouting "boobs and bums girls" that means give me a pose!  Sometimes I like to get the girls throwing and catching their bouquets, and the boys jumping or running toward the camera. Or even a big fight scene!
(I'm not even sure how we ended up doing this one, but it was very funny!)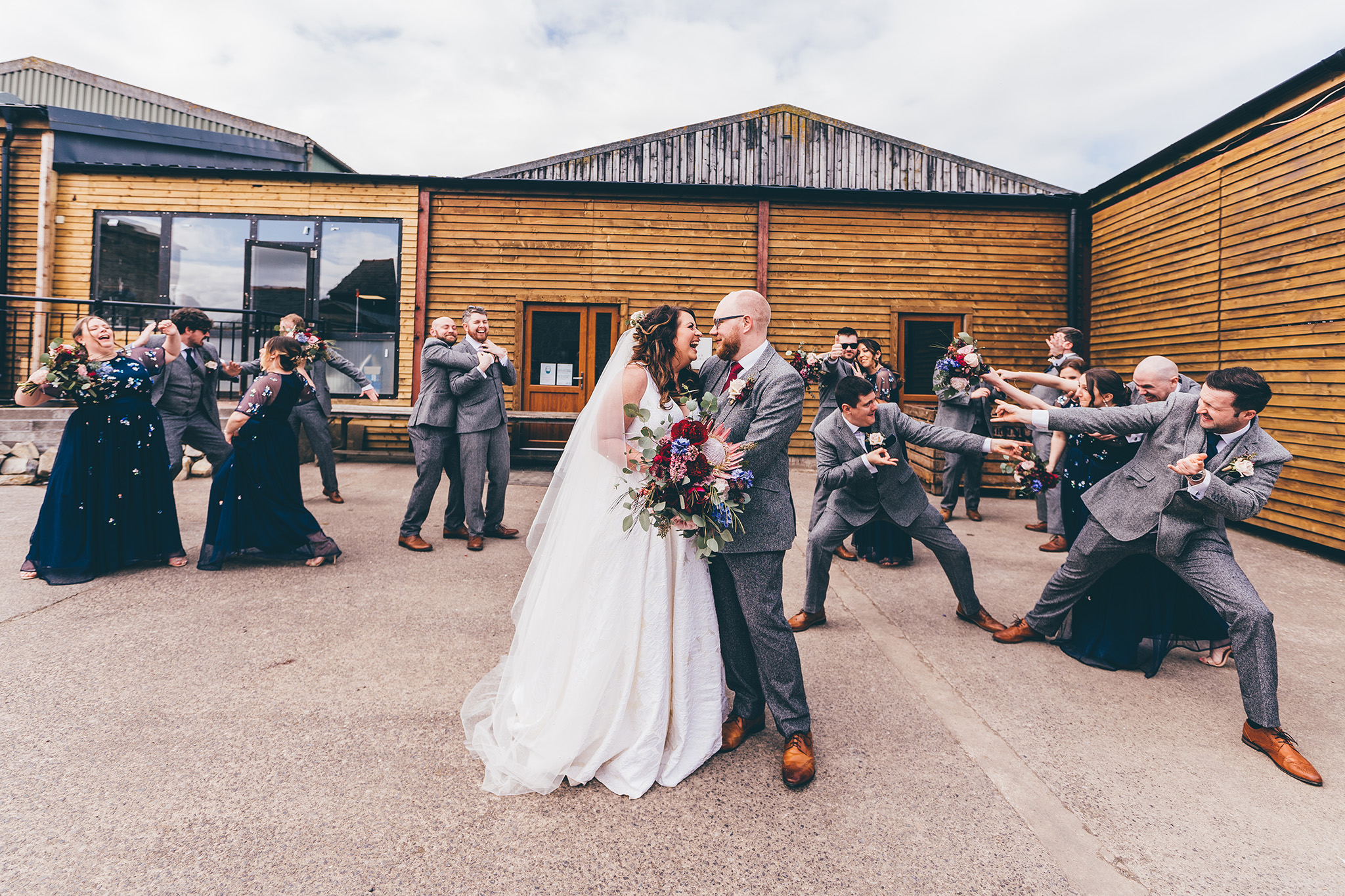 Then I'll split up the boys and girls and do seperate group shots

The Wedding Breakfast
Before you're introduced into the room, my 2nd shooter will get shots of the room set up. If you haven't booked a 2nd shooter, I'll get shots of the room myself, although it's always a bit rushed!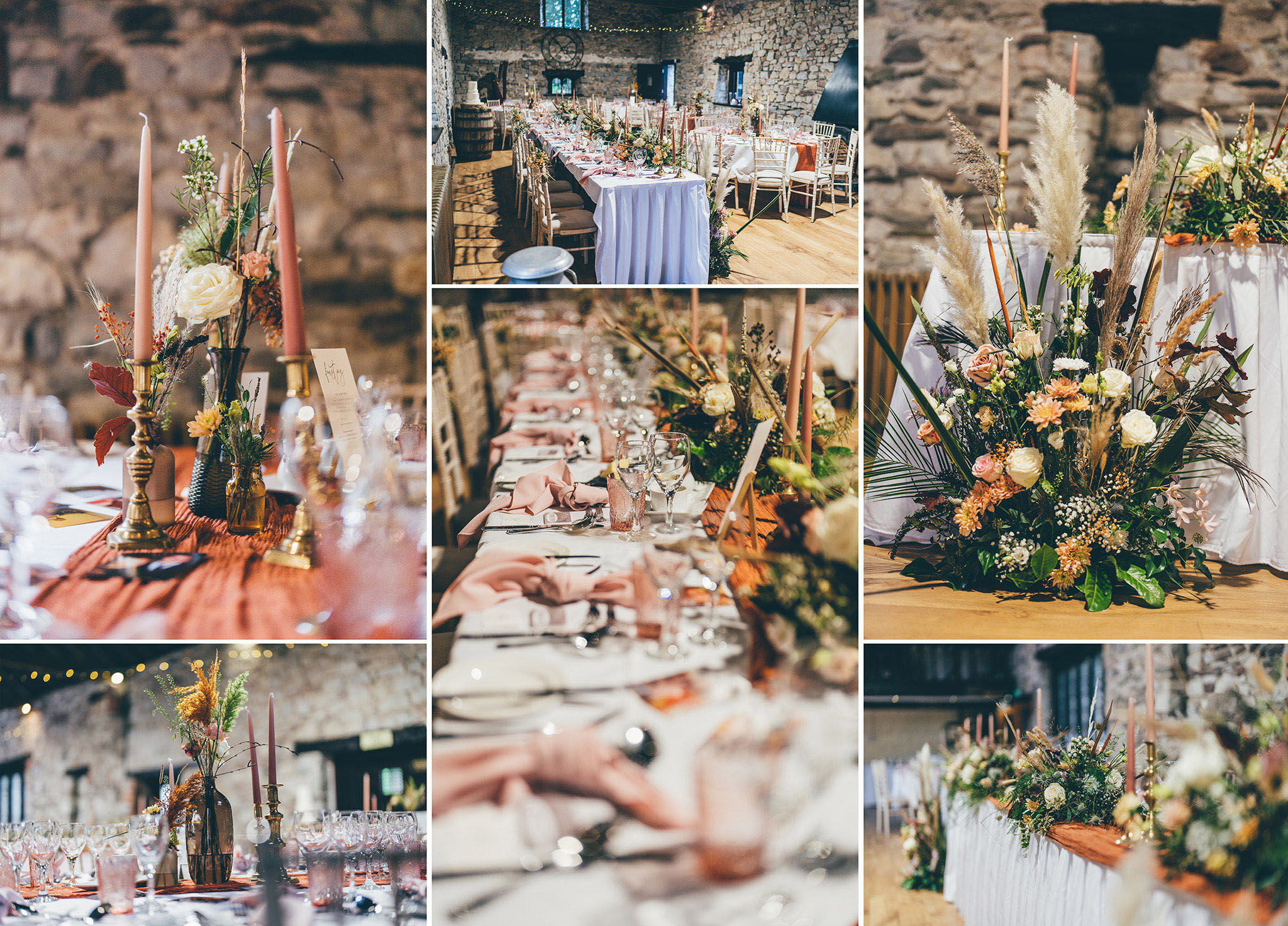 Make your entrance like a pair of celebrities!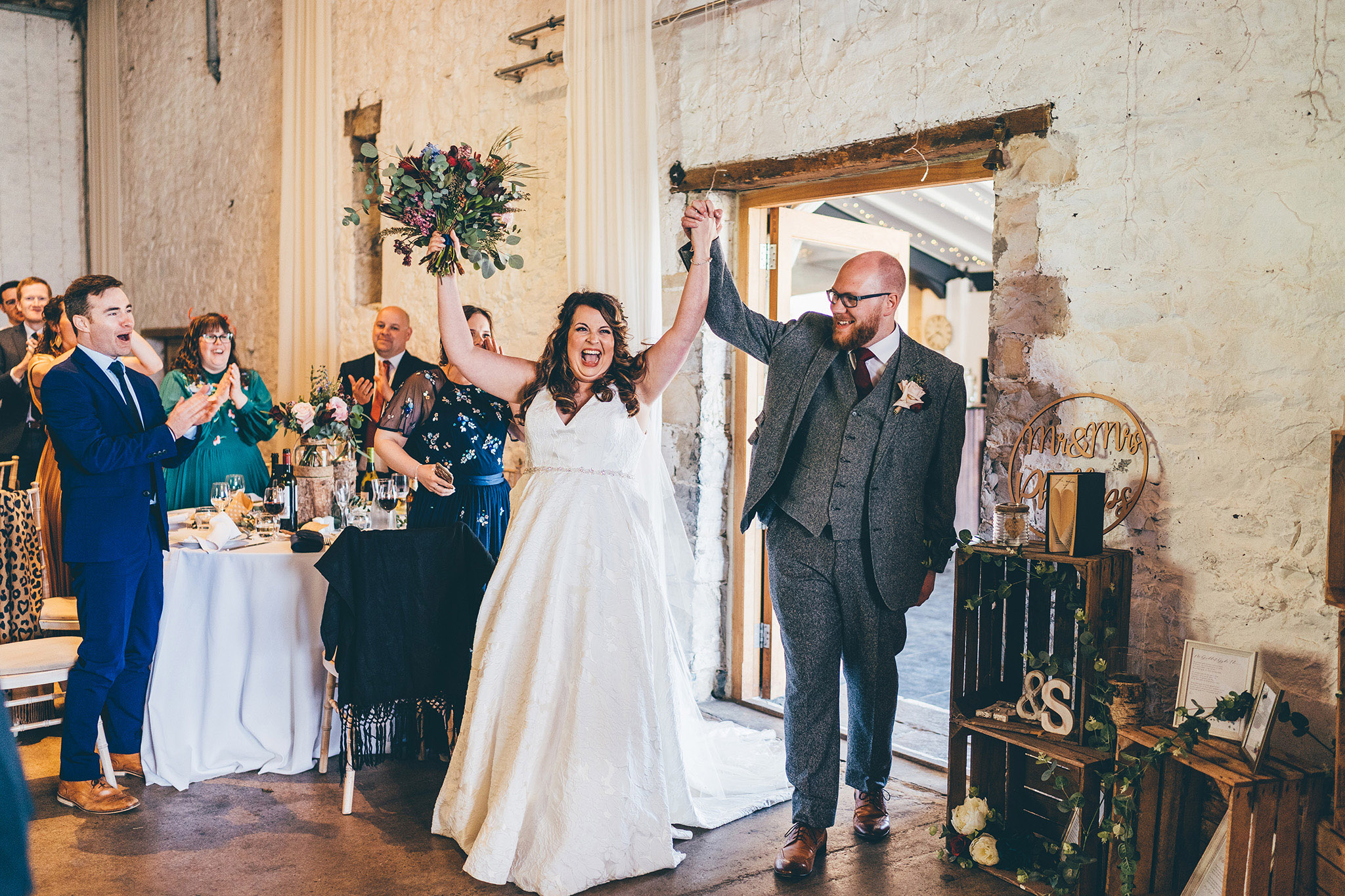 While you're eating, I won't be shooting.  This is the one part of the day I'll leave you guys to it.  The last thing guests will want is a camera in their face while they're enjoying their meal!  I will return to the room when you're just about to start your speeches.  I'll do my best to get around the room as stealthily as possible, you may spot me crawling around on my knees like a ninja.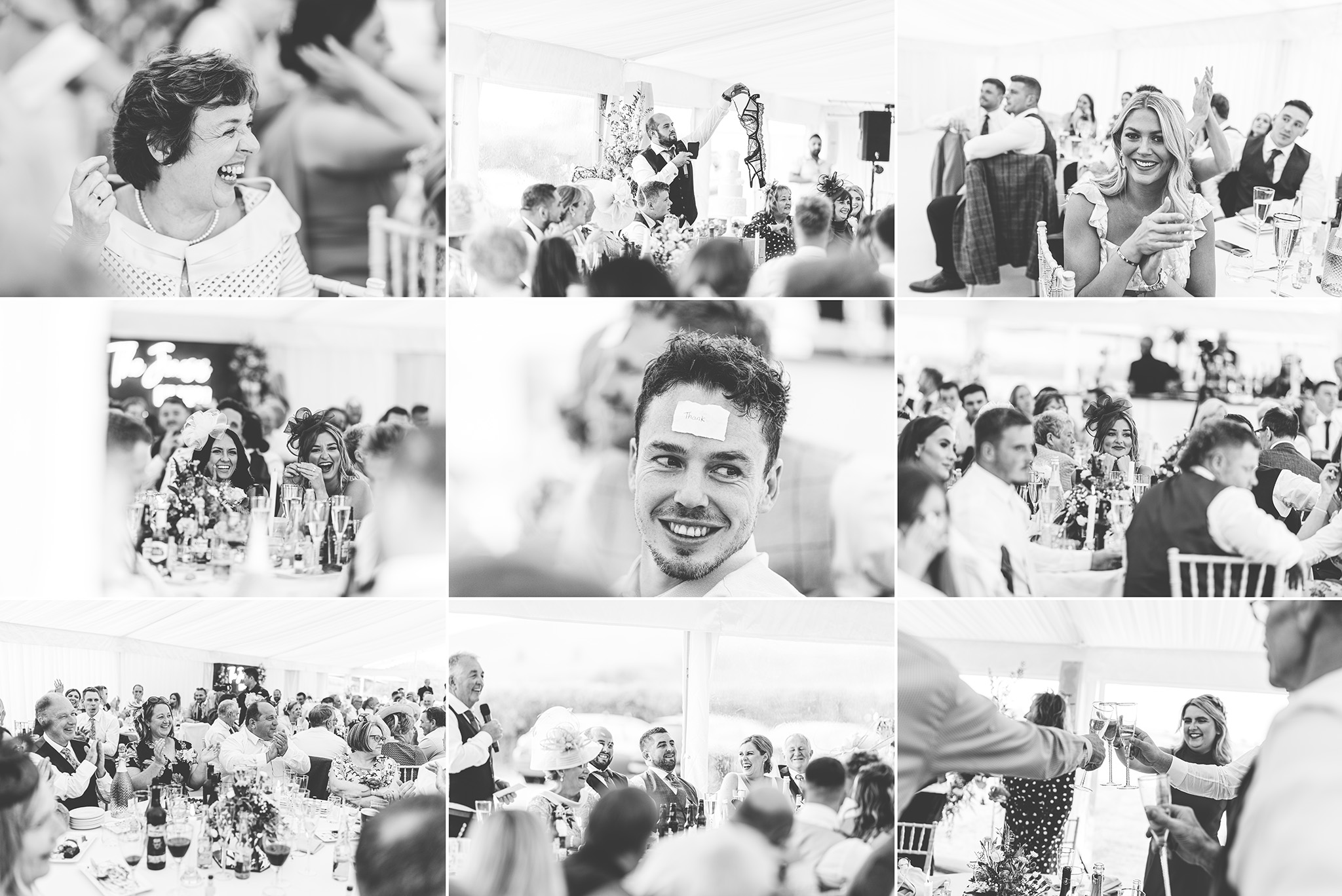 Entertainment
If you have singing waiters booked, the best time for them to get started is after speeches, and allow about 30-40 minutes for them to entertain your guests.
Close-Up Magicians
A close-up magician is a great addition to your wedding day, and makes for some brilliant candid shots of guests.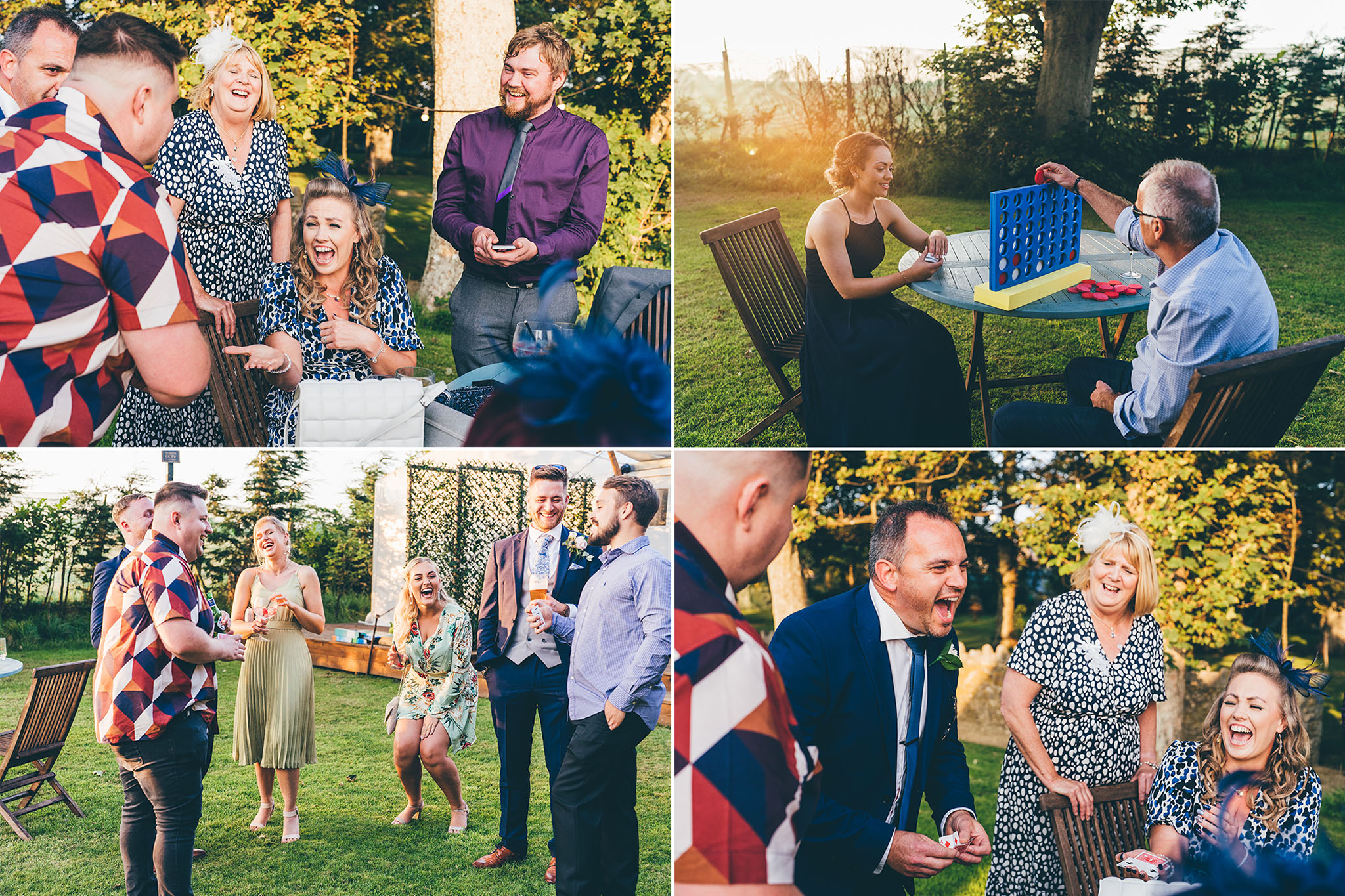 Golden Hour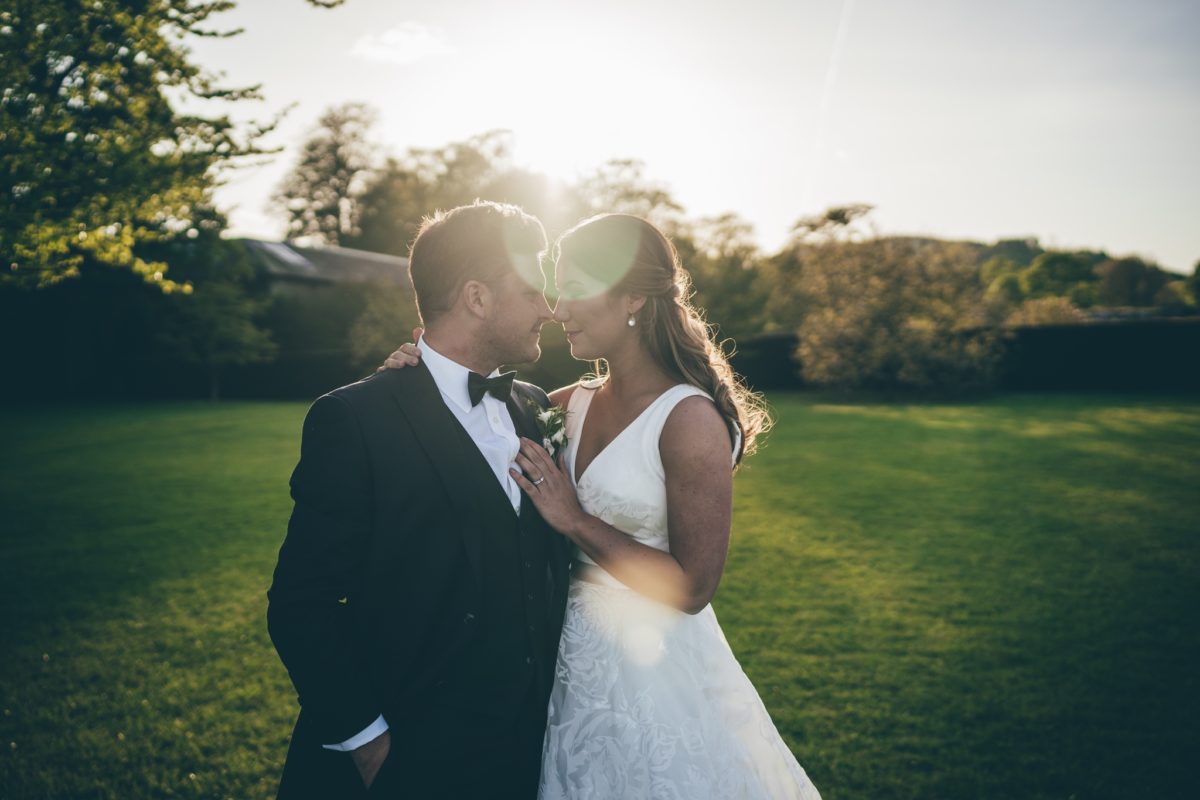 Golden hour is when the magic happens! 
Couple portraits are best done around this time.  When the sun is low and the shadows aren't so harsh.  If we can catch the sunset, we can achieve some incredibly stunning shots.  So if I have to grab you guys for 15 more minutes of couple shots, you won't regret it!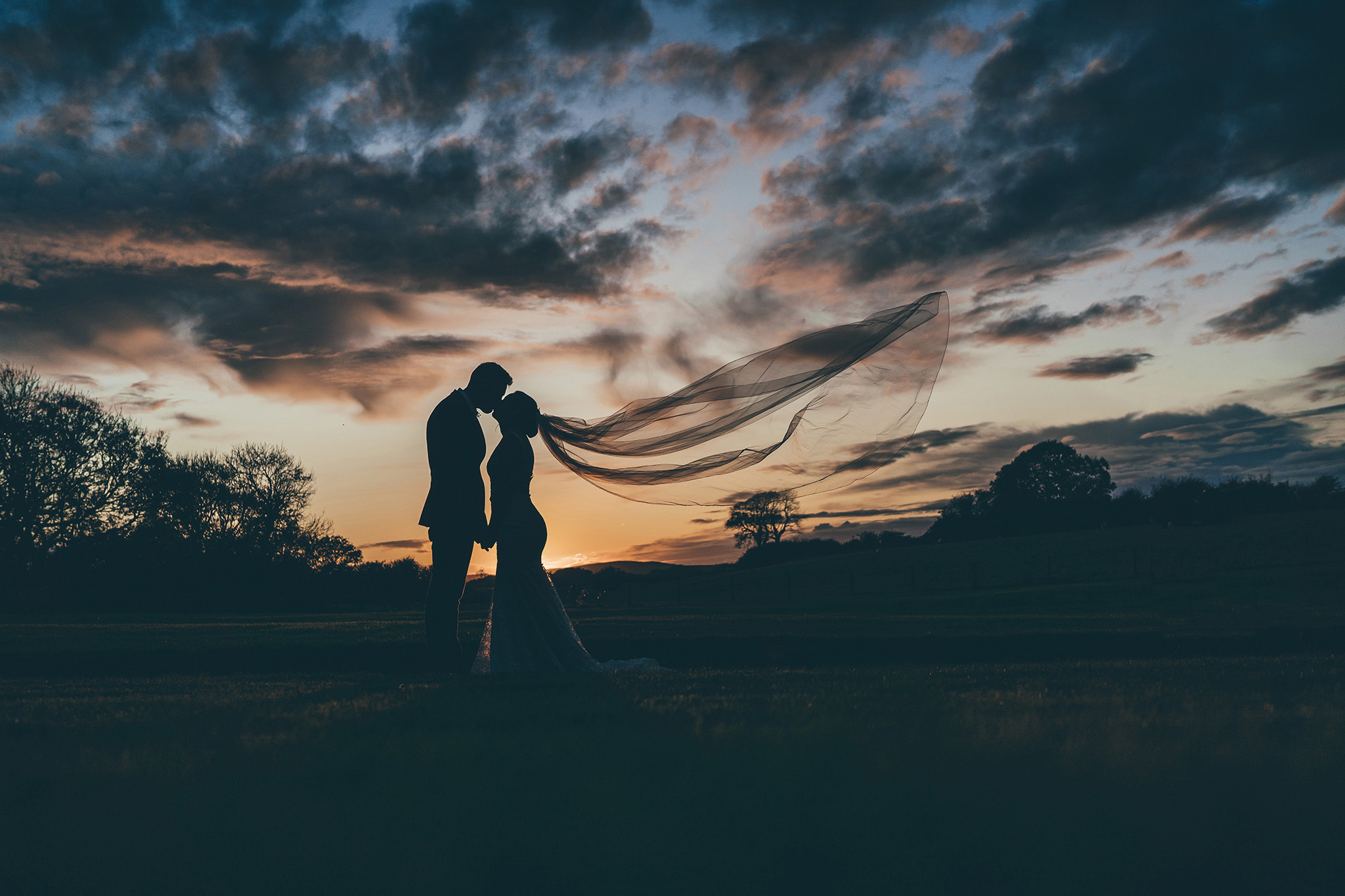 Let's get this party started
It's soon time to cut the cake and get dancing!  I'm not keen on an overly formal shot of you cutting the cake, I prefer something a bit different and less traditional.
And then it's straight onto the dance floor to enjoy your first dance.  You'll be tempted to invite guests onto the dance floor to join in with you, don't do it!  The dance floor will (hopefully) be full all evening, this is the only 3 minutes you'll get this space to yourselves, and for me to get some lovely shots of just the two of you.  Enjoy every minute of it!!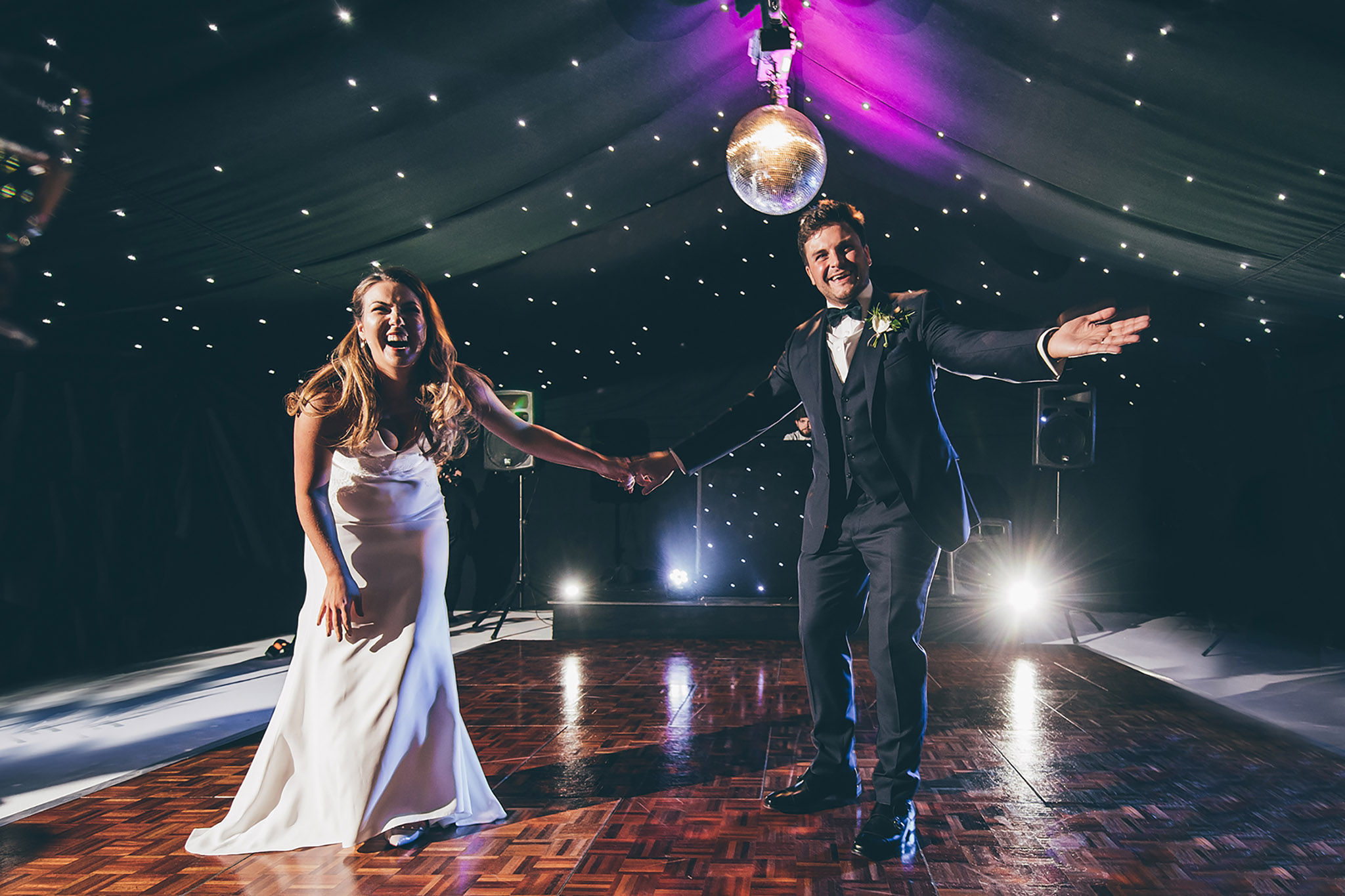 I quite like to finish the day off with some fairy lights or sparkler shots, so if you're planning on a sparkler shot, my advice is to buy the longest ones you can get, and buy some of those long clicky gas lighters!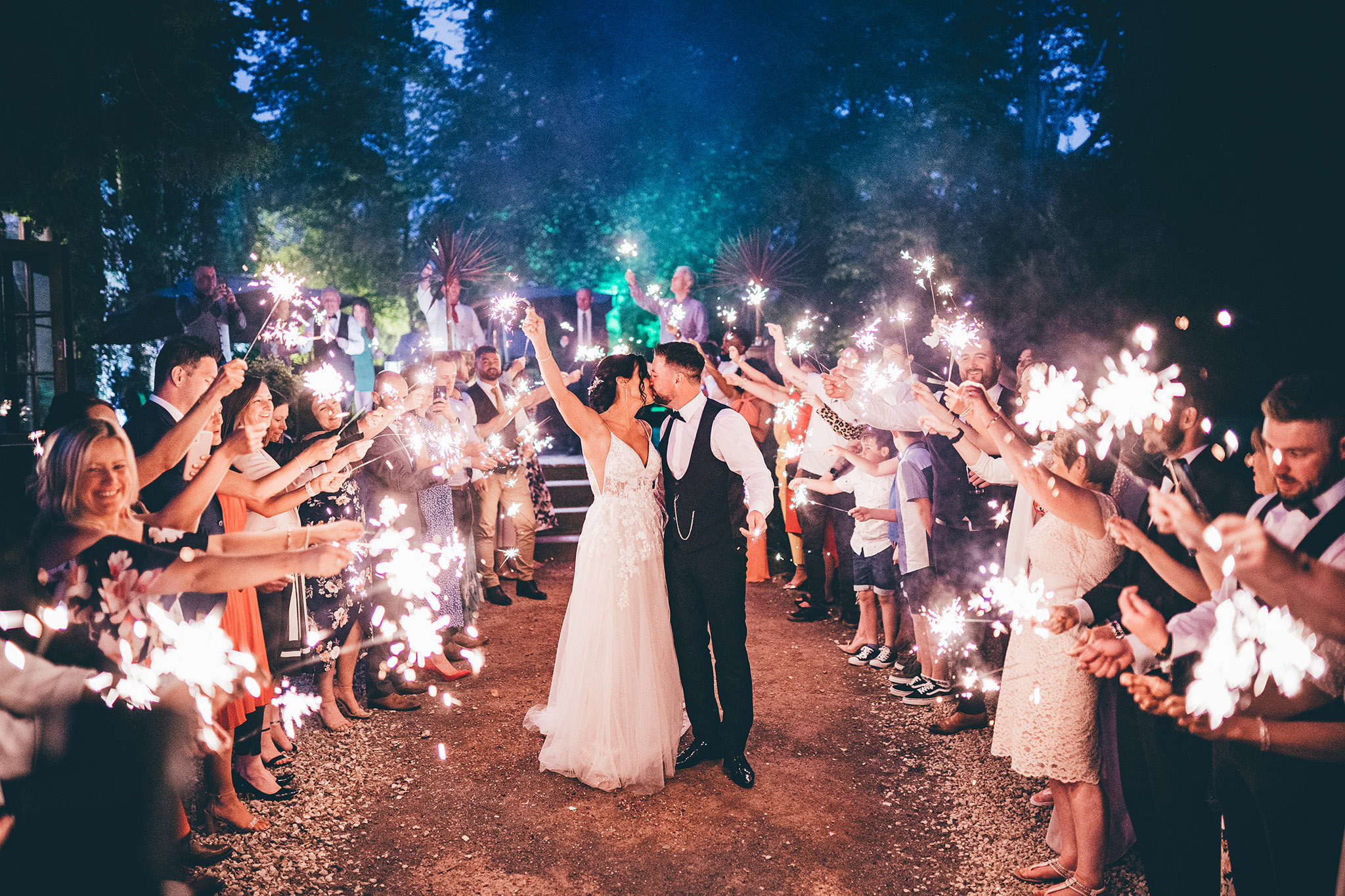 Things to remember:
A full bottle of perfume
Scissors
Crochet hook (for fastening covered buttons on the back of the bridal gown)
Remove tags and labels off shoes and dresses
Sewing kit
Plasters and boob tape
Headache tablets
Spare pins for the men's buttonholes
Matching hangers for the bridesmaid's dresses
No takeaways the night before your big day!
I hope you find my little guide to Planning Your Wedding Day useful.  Please feel free to leave a comment below if I've missed anything out.