Selecting Your Wedding Photographer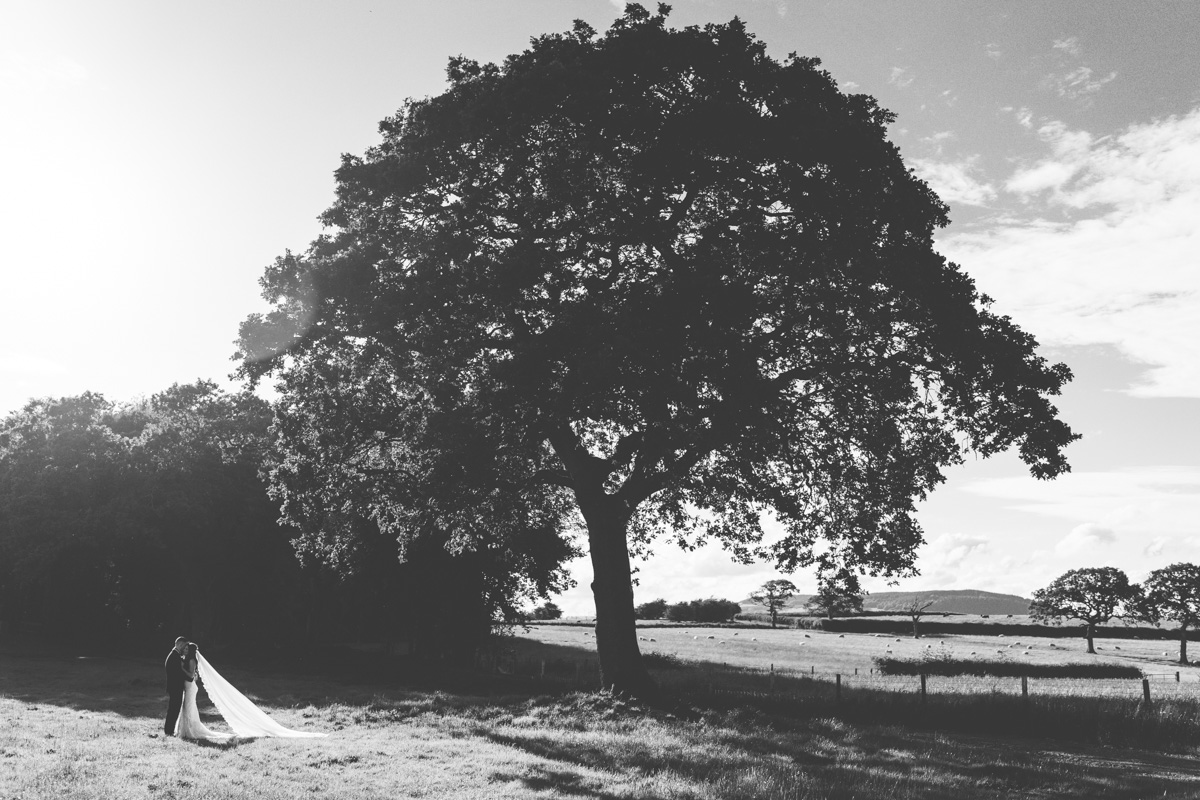 Choosing the perfect wedding photographer for you

So you've booked your wedding date and venue. 
The next step is to book your wedding photographer! 

And so the task of trawling through literally hundreds of photographers begins.
Your wedding maybe 2 years away, but it's a good idea to book the vendors who can only work on one wedding at a time.  Don't worry about cake and flowers, for now, they can wait 'til later.  But getting your wedding photographer confirmed will help avoid disappointment later on.  I've had some couples leave it 'til just 6 months before their wedding date, not realising how quickly we get booked up and have even asked to be put on a reserve list in case I get a cancellation.

Finding the right wedding photographer for
YOU
Some couples will already have a photographer in mind before confirming their date and venue.  I've had couples book with me before even booking the church or venue, and have selected a date from my availability, which is HUGELY flattering to know how much they trust me.
You may turn to Google, Instagram, or Facebook to look for the right wedding photographer.  Social media is a great way to research the reputation of a photographer you're looking at.  You will find true and honest reviews and real experiences from past clients.  It's also a great way to see a snapshot of the photographer's work. 
You may go with a photographer a friend has recommended to you.  Friend recommendations are my biggest source of new bookings, and I love seeing familiar faces at weddings.  I quite often end up shooting the weddings of a group of friends, or bridesmaids.
But the most important thing you'll ever do is do your research. 
Read their reviews, find out what previous clients have to say about them.  Do they have a good number of positive reviews on Facebook?  If you read comments that concern you, anything negative at all, be wary and try and find out more.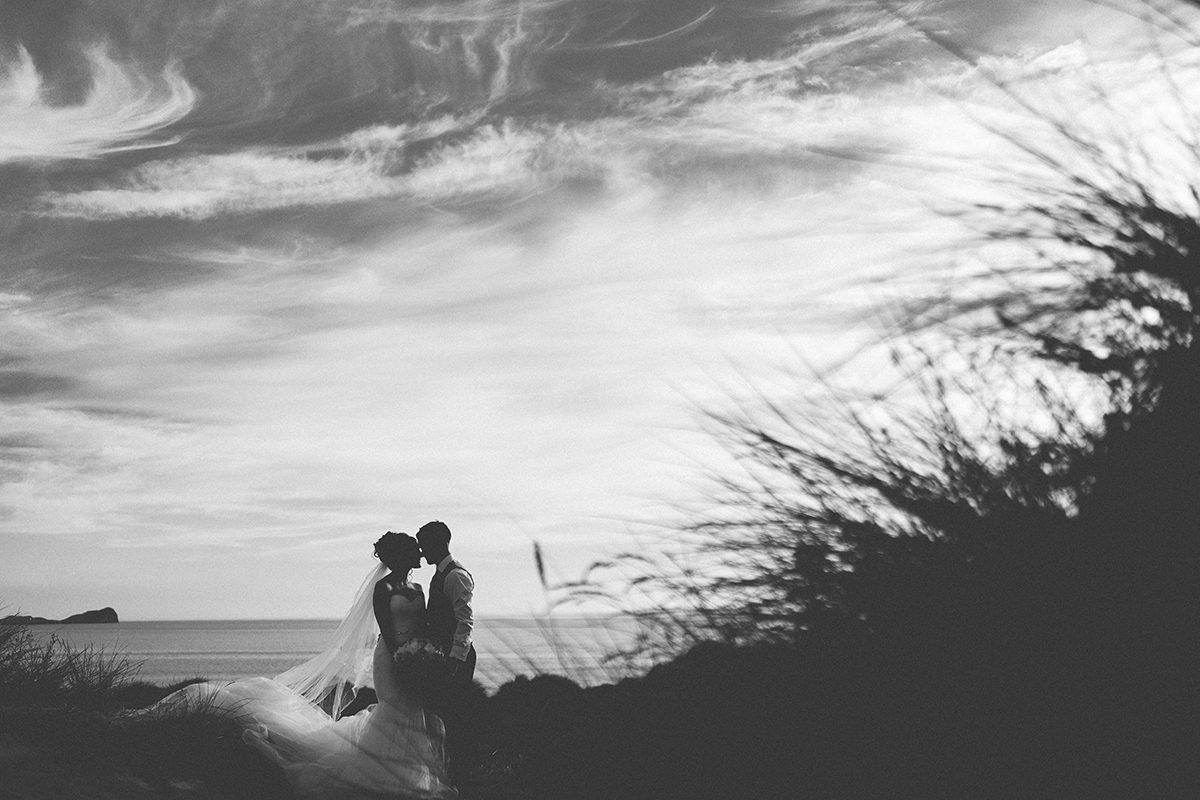 Things to consider
~ Style
~ Budget
~ Connection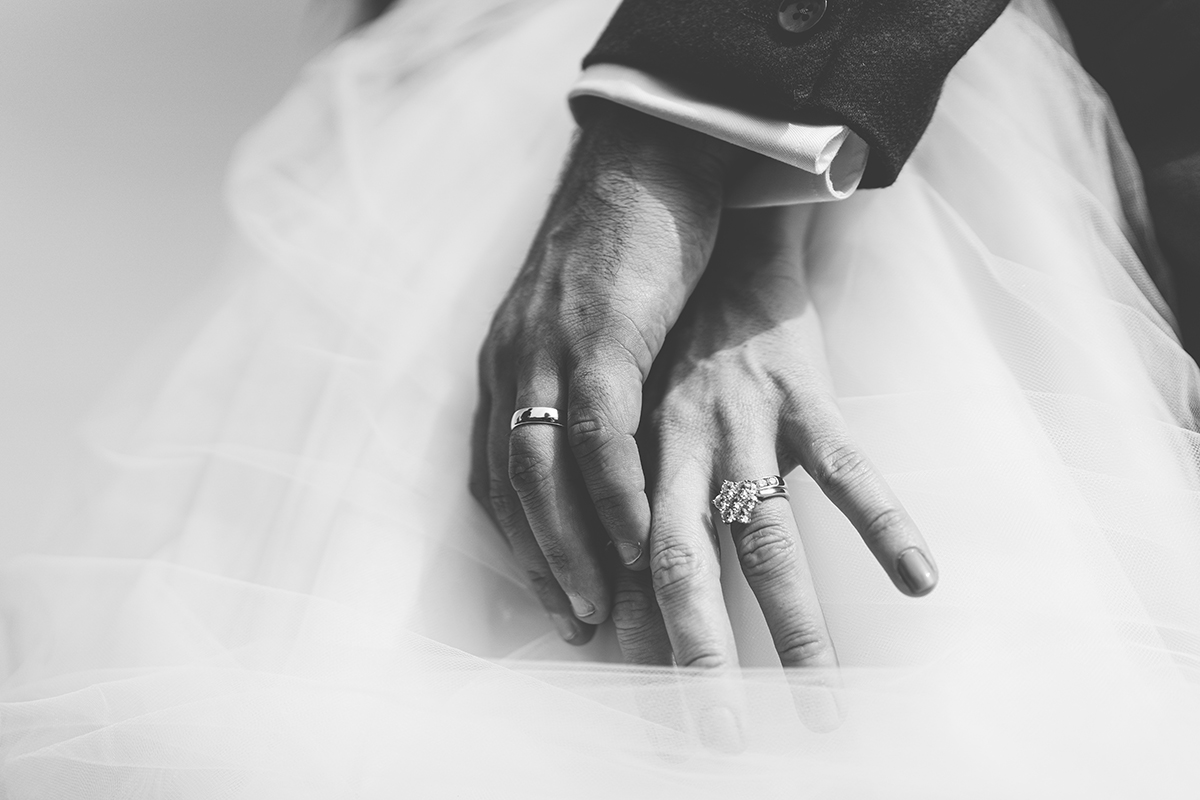 Style
Documentary?
Formal?
or Something in Between?
There's a big difference between these styles!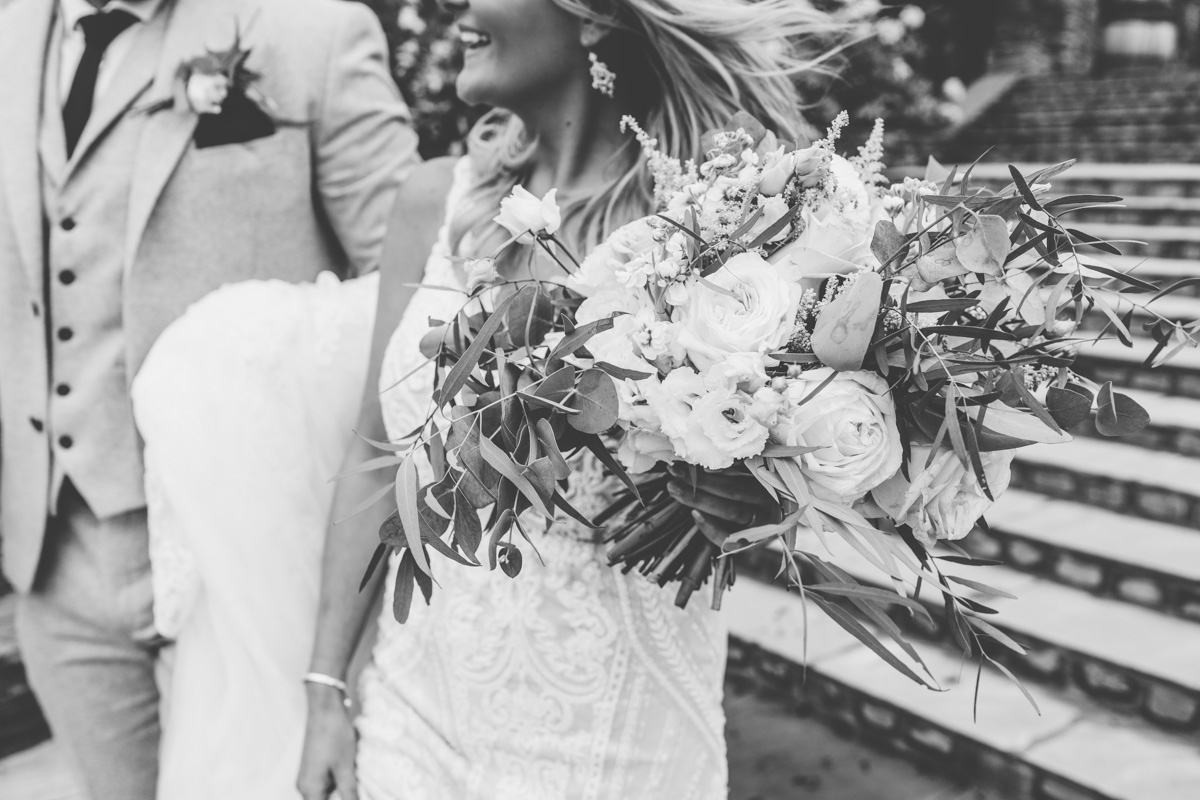 The Documentary Wedding Photographer
Some wedding photographers are PURELY documentary.  They won't intervene in your day WHAT SO EVER.  Nothing will be posed.  They will literally capture whatever is happening in front of the camera.  They won't stage anything, but let it all flow naturally.  You probably won't even notice they were there on the day!  It's unlikely they will do any family group shots, as this doesn't fit with their style. 

The Formal 
Wedding Photographer
These types of wedding photographers are a bit 'old school' (in my opinion).  Theywill gladly take a list of group shots of aunties, uncles, cousins, nephews, nieces, etc, to capture.  They will pose you in a bit of a stiff way when it comes to couple shots, and will no doubt use quite a bit of flash.  You will probably be looking at the camera for most of the images.

(not my image!)
Something in between!
I consider myself the wedding photographer that falls into this category.  I believe immediate family (mums, dads, siblings, and grandparents) photographs are important.  But I hate making a group of 20 odd people stand around in the sunshine, waiting for that 3rd cousin once removed, to come back from the toilet, to get an extended family group shot.  That no one is going to print or look at more than once!

When it comes to couple shots, I won't direct you in a way that's staged and looks fake.  But I will tell you to NOT look at the camera and to just enjoy the moment of taking some time out of your day and enjoy this quiet time together.  I'll ask you to look at each other, to cwtch up nice and close, and to hug each other tightly. 

Do they photograph and edit in a style that you like?
Make sure you book with a wedding photographer whose style suits your taste and how you would like your wedding to look.  There's no point in booking a documentary photographer and wondering why there were no posed shots of the bride with her mum before leaving the house. Having lost my own mum 4 months before my own wedding day, I consider this to be a really important shot to capture.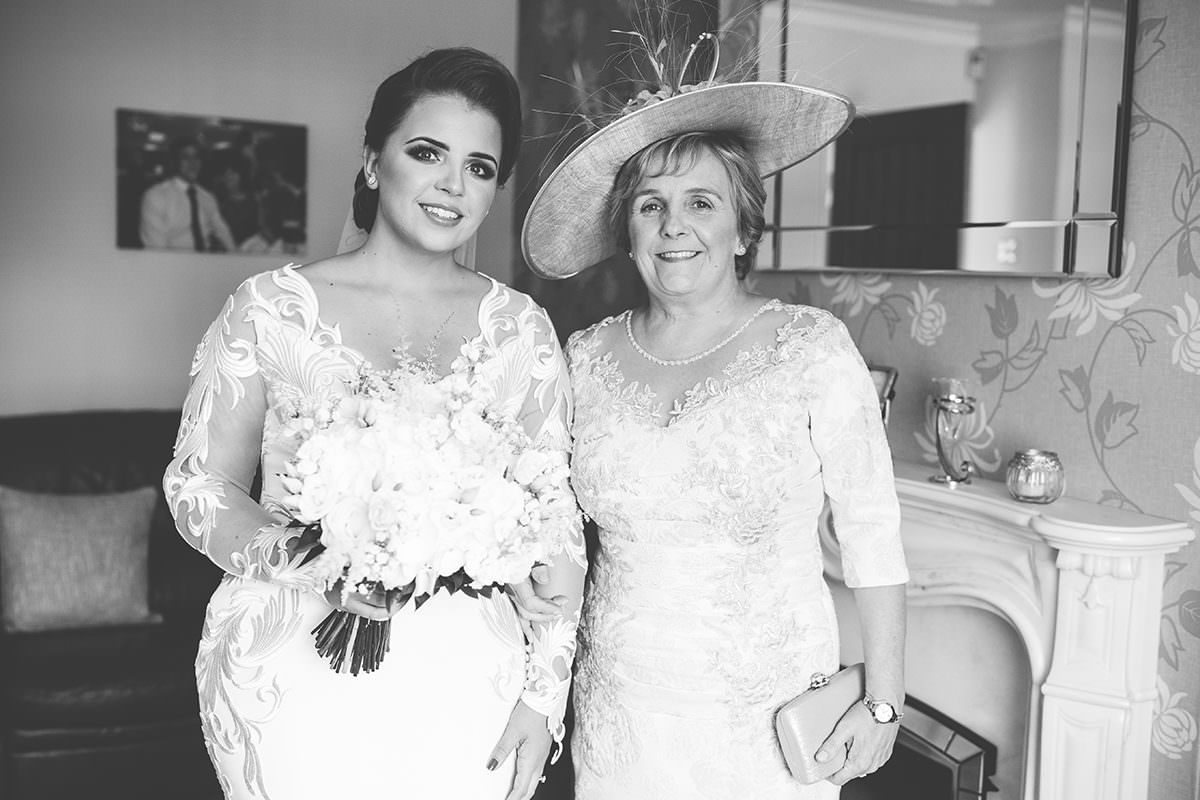 But it's equally important to me to capture the unplanned moments, the bits you won't see, the story of the day in a natural flow.

The Finished Look
Do you like the finished look of their images?  Please don't ask a photographer if they can edit your images similar to another photographer.  Not only is it insulting, but it's also quite pointless. 
Choose a photographer who meets all of your expectations.  Some photographers have a very dark and moody edit.  Some like to add grain to make it look like film photography.  Some like to desaturate images to the maximum for an "Instagram' look.  While others do the opposite and warm the images so much, that skin tones become exaggerated.  And then there are the photographers who like to keep it looking natural.  Personally, I feel your images should have longevity and not look dated.  I prefer to edit my images to keep them looking natural so that when you look back at them in a couple of years you won't feel they've dated already.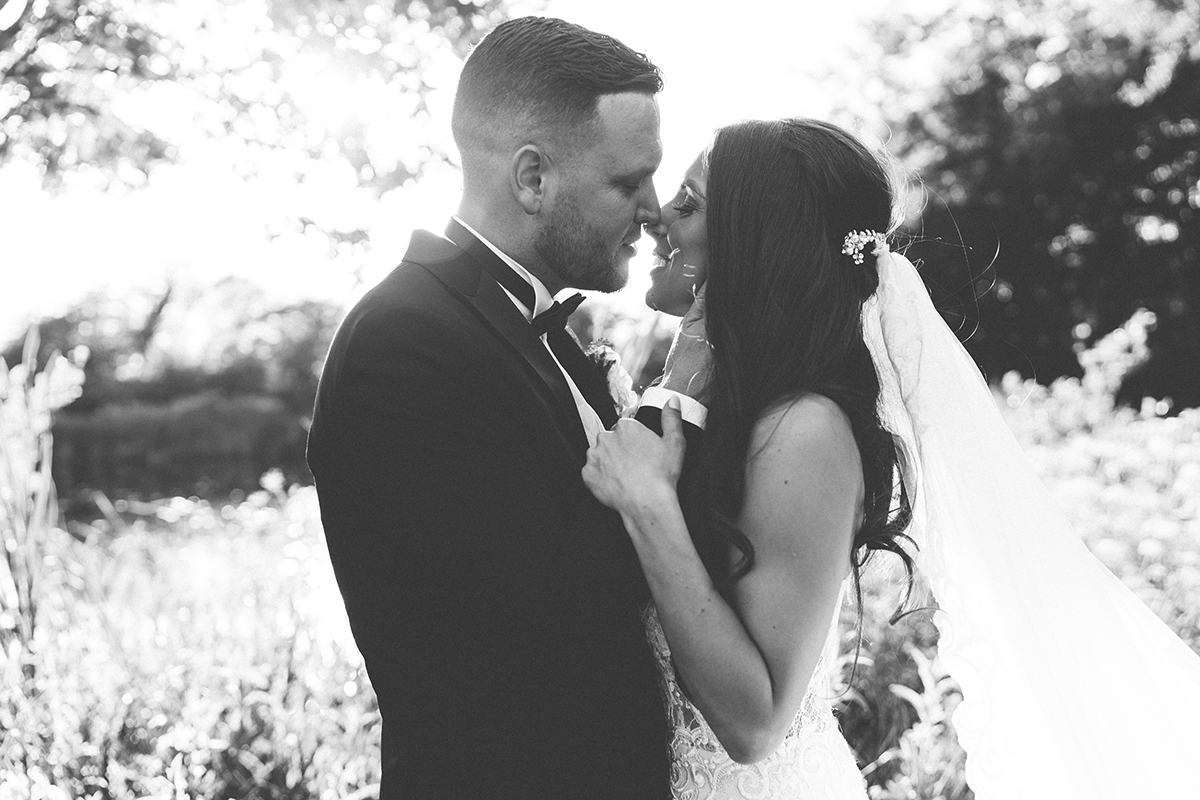 Let's talk money!
Why is wedding photography so expensive?
"You get what you pay for"




"Buy cheap, buy twice" 




"Good work ain't cheap, cheap work ain't good"




"If you pay peanuts, you get monkeys"




THESE STATEMENTS ARE SO TRUE. 
I've had a number of couples contact me after their wedding asking if there's anything I can do to "fix" their wedding photographs when they booked a cheap photographer. Sadly there is nothing I can do to fix another photographer's work. And there are no second chances when it comes to a wedding.
I also see a lot of couples saying the photographer they've booked has cancelled on them last minute, and more often than not, they were charging a very low fee, because it's of no consequence to them. A photographer offering their services at a low price won't be as committed to you. They are likely to be part-time weekend photographers, rather than focusing on photography as their career and main income. They aren't relying on photography to pay their mortgage. A photographer charging a realistic fee for their services will be 100% committed to you and your wedding day.
And aside from your wedding day, those fees will cover several hours of meetings, correspondence, planning, and research prior to your wedding day. They will also cover 10-20 hours of post-wedding editing, more correspondence, album design and the future safeguarding of your wedding images, which are precious to both you as well as your photographer.
I am definitely not in the "cheap" or "low budget" range of photographers, and there's a very good reason for that.
Budget
When deciding your budget, consider the following
A wedding photographer charging £2000 +
A wedding photographer charging £2000 or more will be a full-time professional fully insured photographer with top-of-the-range equipment. 
They will have several years of experience photographing on average 30-40 weddings a year. 
They will have a professionally built website and will be blogging about weddings regularly. 
They will have 5-star ratings, with the very best genuine online reviews from their past clients. 
They will own a range of camera equipment, including a backup camera, that will be fully maintained and serviced regularly.
They will photograph your day using cameras fitted with dual memory card slots, backing up as they shoot, and ensuring no images can be lost. 
They will have invested in the best software to edit your images.
They will have multiple hard drives as well as online backup facilities to store your images. 
They will continue to educate themselves, keeping up to date with the latest techniques and methods. 
They will be part of a community of photographers of the same standard who they trust and can call on in an emergency. 
They will know their job inside out and they will be 100% confident that they will produce a stunning set of wedding images. 

A wedding photographer charging up to £1300
A wedding photographer charging up to £1300 will probably be a part-time photographer, who has another full-time job.  Their kit will be ok, but maybe not the very best.  They will probably only shoot a handful of weddings a year, so are less experienced, but may have done lots of family portraits.  They may not have adequate insurance that lots of venues insist on.  If they have another full-time job, they won't be dedicating all of their time to weddings, so your images may take longer to be delivered.  They may be fairly new to the industry but have based their prices on competitors, and will be testing the market to see where they fit. 

A wedding photographer charging under £500
A wedding photographer charging under £500 will probably be an amateur or student with the lowest quality kit, and no insurance.  Someone who probably does photography as a hobby.  They may be an event photographer but have little if any experience photographing weddings.  They may not have knowledge of the running order of a wedding day.  And they may not be familiar with your venue.  They may not have adequate backup facilities to keep your images safe.  They may not know any other photographers they can call on in an emergency.  There's a chance they may cancel on you, as it's of no consequence to them.  They have no reputation to lose.  And they will love trying out special effects on your images!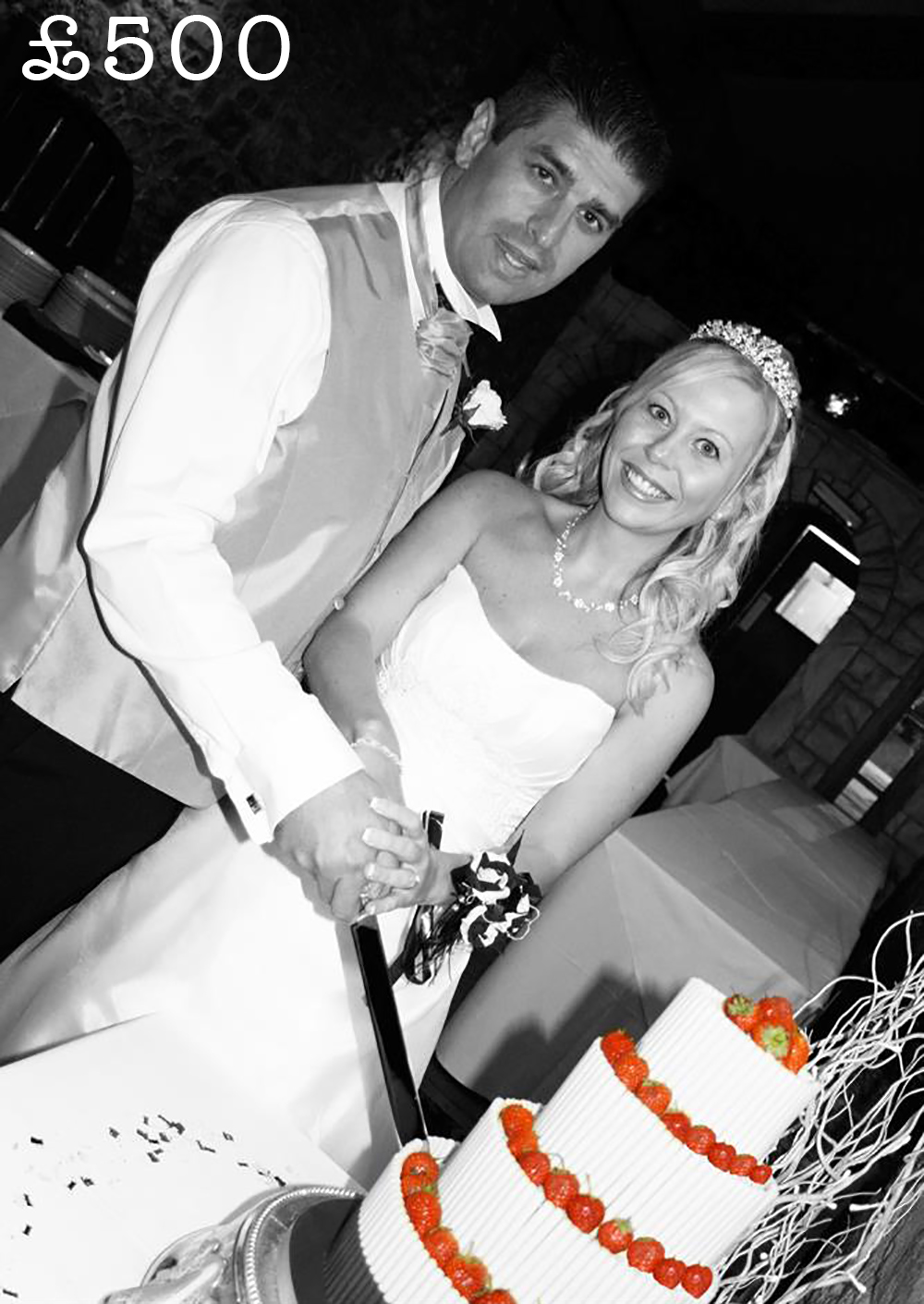 Connection and Trust
Do you actually like and trust this person enough to capture the biggest day of your life?
Bear in mind, we are going to be with you for up to 10 hours on your wedding day.  You're going to see our faces all day!  So you have to like and get on with your wedding photographer.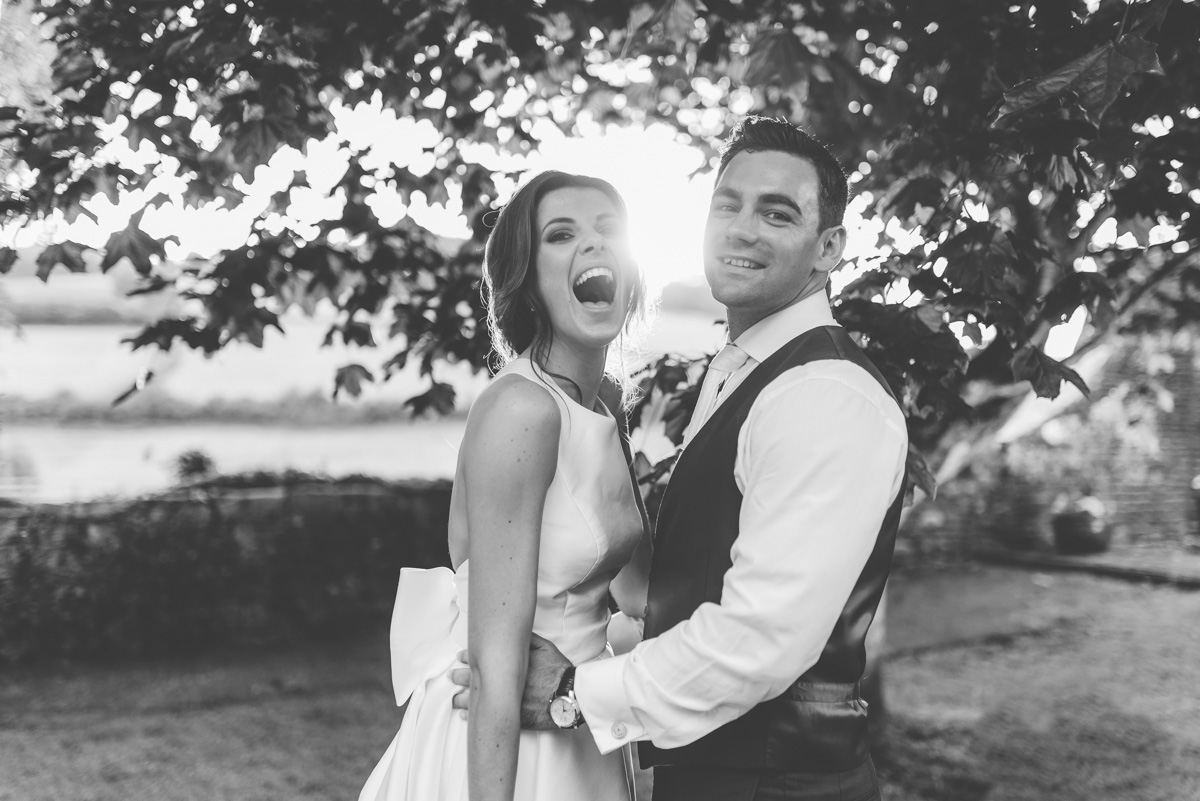 As photographers, most of us are quite sociable creatures and love chatting to people.  I personally love meeting new people, but I'm a talker, even on the London Underground!  Maybe that's a Welsh thing.
But not all photographers are chatty and sociable and prefer to work without making much conversation.  And there's nothing wrong with that if that's what you are comfortable with.  But there's nothing worse than an awkward silence!
So meeting with your photographer in advance of your wedding day is crucial to see if you click.  If you don't get that initial feeling that's it's the right fit, you could end up regretting your decision.  It could create an awkward atmosphere on the day, and your images will reflect that.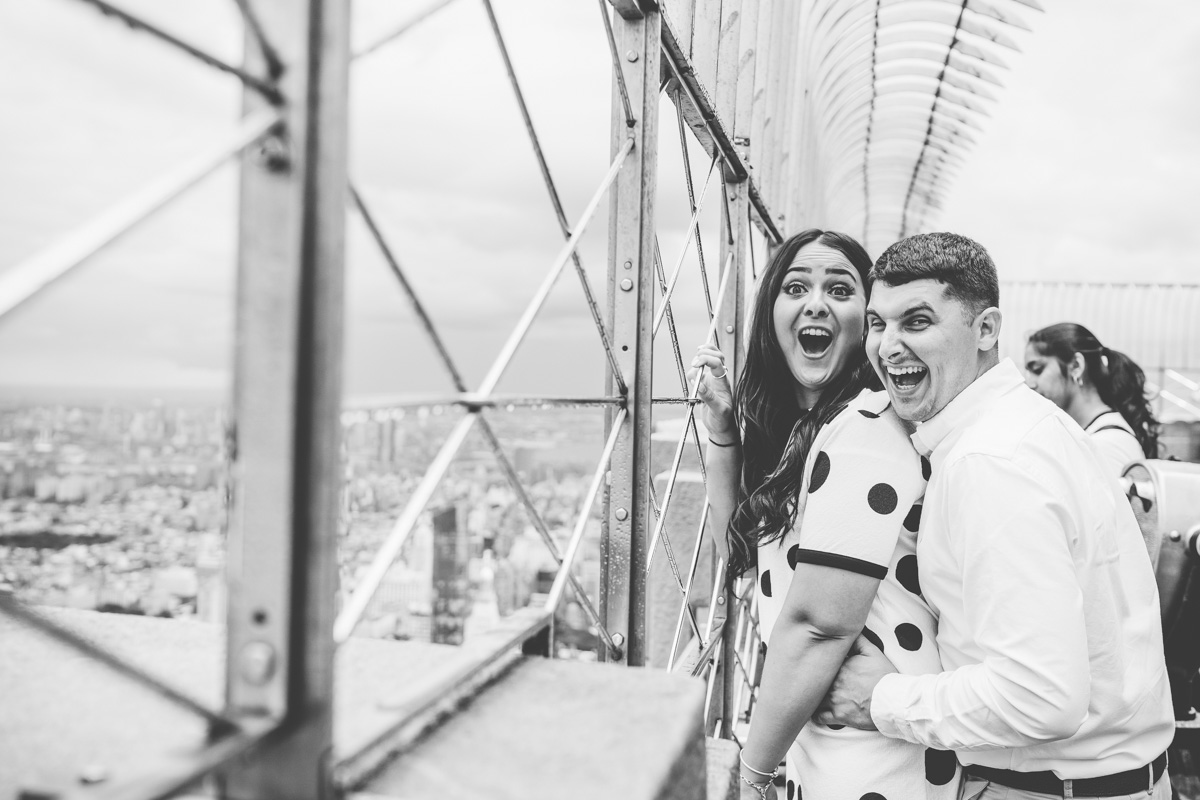 Questions to ask
When you contact a wedding photographer, it's helpful to know your wedding date and venue. Hopefully, you should receive a reply within 24 hours (I generally reply within one hour!)
Once you've whittled it down to about three to five wedding photographers, make a list of questions you'd like to ask them – 
Do you have suitable public liability insurance?

How many photographers will be in attendance on the day?

What time will the photographer/s arrive in the morning?

How long will the photographers stay for/What time will they leave?

How far are you willing to travel to photograph our wedding, and do you charge extra for travel?

Do you do a teaser blog post and how soon after the wedding can we expect to see some images?

How long will it take for the full set to be delivered?

How long will it take for our album to be delivered?

Do you have a backup plan if you fall ill or have an emergency and can't make it to our wedding?

How long do you keep our images on file?
I find it helpful for couples to visit my office so that you can see the albums and wall art for yourselves. But if you live too far away, then a skype/zoom chat or phone call works too.

Investing in your chosen wedding photographer
Once you've had a chance to meet with the wedding photographers you've been considering, take time to discuss it between you, and don't be rushed into making a decision on the day.  It's also REALLY important that you read the photographer's Terms and Conditions before you commit to the booking.  Check you are happy with everything before signing a contract.  And once you've made your decision, don't hang around for too long before paying a booking fee to secure your booking with them.  Most wedding photographers will have to treat every enquiry as a potential booking, so your date will remain open in their diary until a booking fee is paid and contracts are signed.  Bookings are usually taken on a first-come-first-serve basis.