Your first dance is one of the most important and special parts of your wedding day.  Because it's just about the two of you.  But it doesn't have to be perfectly choreographed to be perfect!
I love creating Instagram reels with your first dance images, you can watch one here: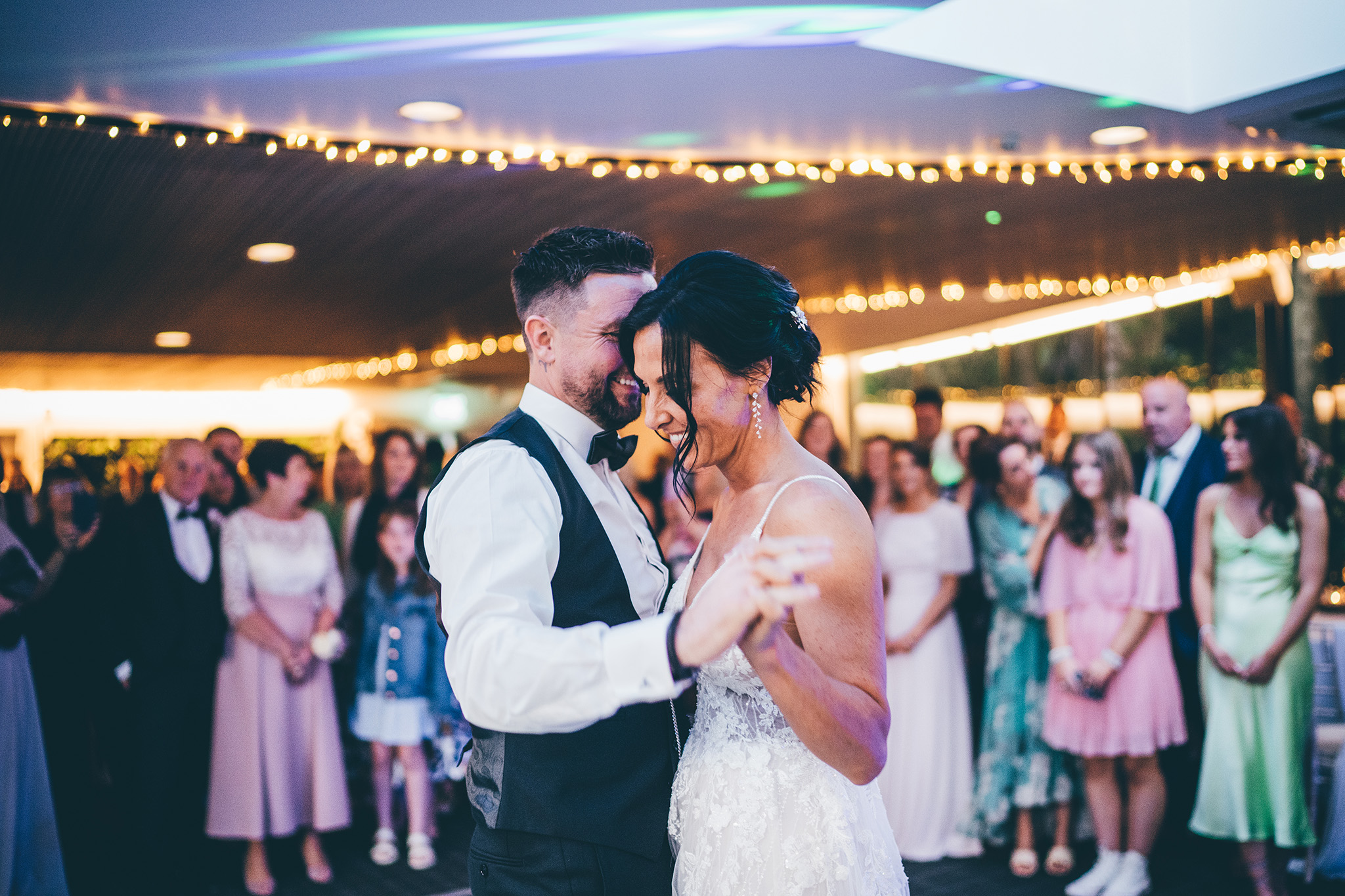 Selecting your first dance song
When I got married 18 years ago, we didn't think twice about our song choice, it was easy because we had 'our song' which was Perry Como, "And I Love You So".  It's a bit of an oldie, but it had special meaning for us.  So it was one of our first decisions made when planning our day.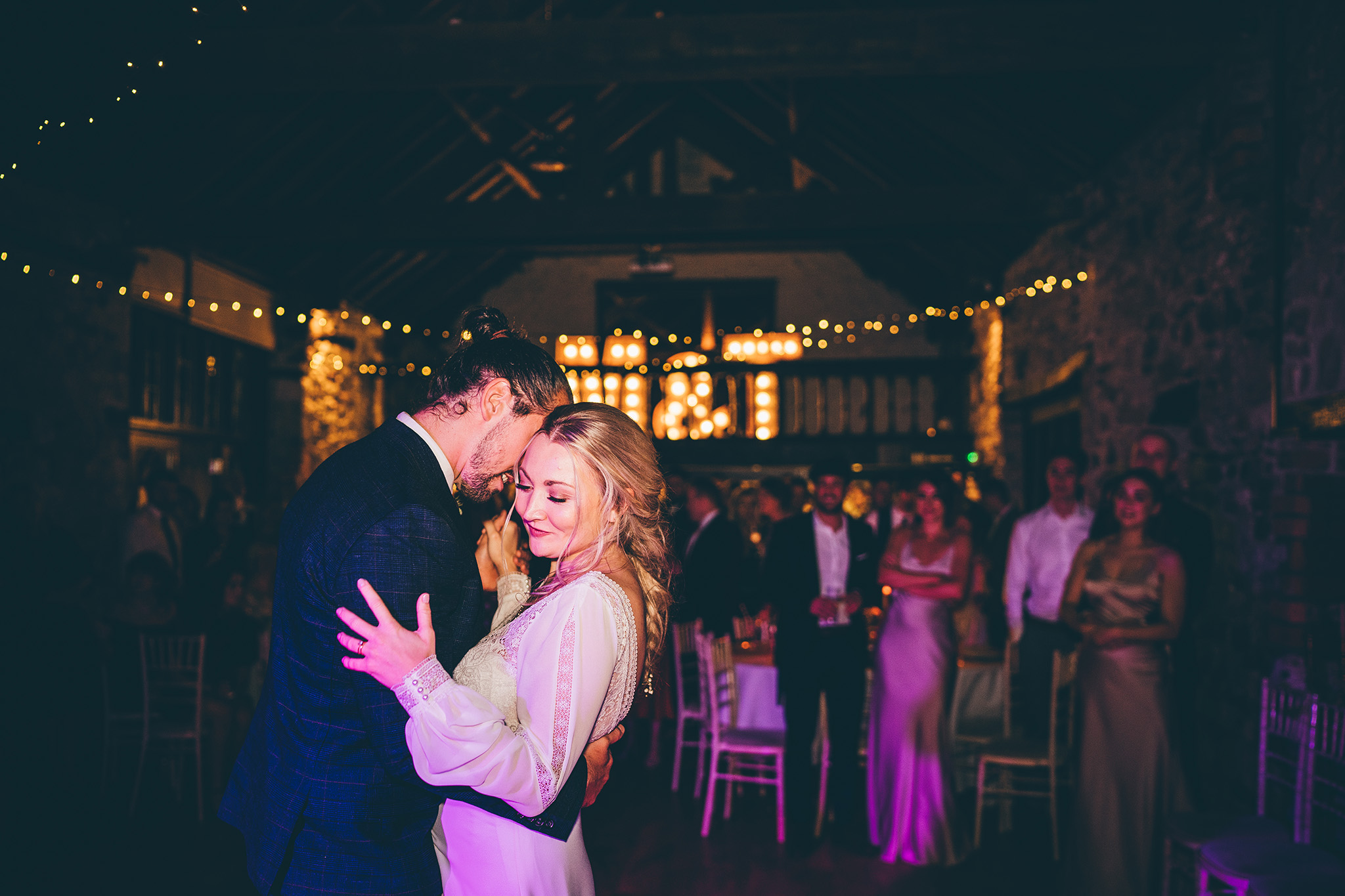 Pick a song that has meaning.  Something that has some history for the both of you.  Maybe a song that you first heard together while in the car listening to the radio or a song that was playing when you first met.
Don't get me wrong, I love listening to John Legend, but it's been done over and over! Unless it's a John Legend song that really means something to you both.
And if I hear any more Ed Sheeran, I might just go mad!
One of my favourite ever first dances I got to photograph was performed to The Rembrandts "I'll be there for you".  Not your typical slow first dances, it was more fast and furious, but it was brilliant because it was them.
Let the band know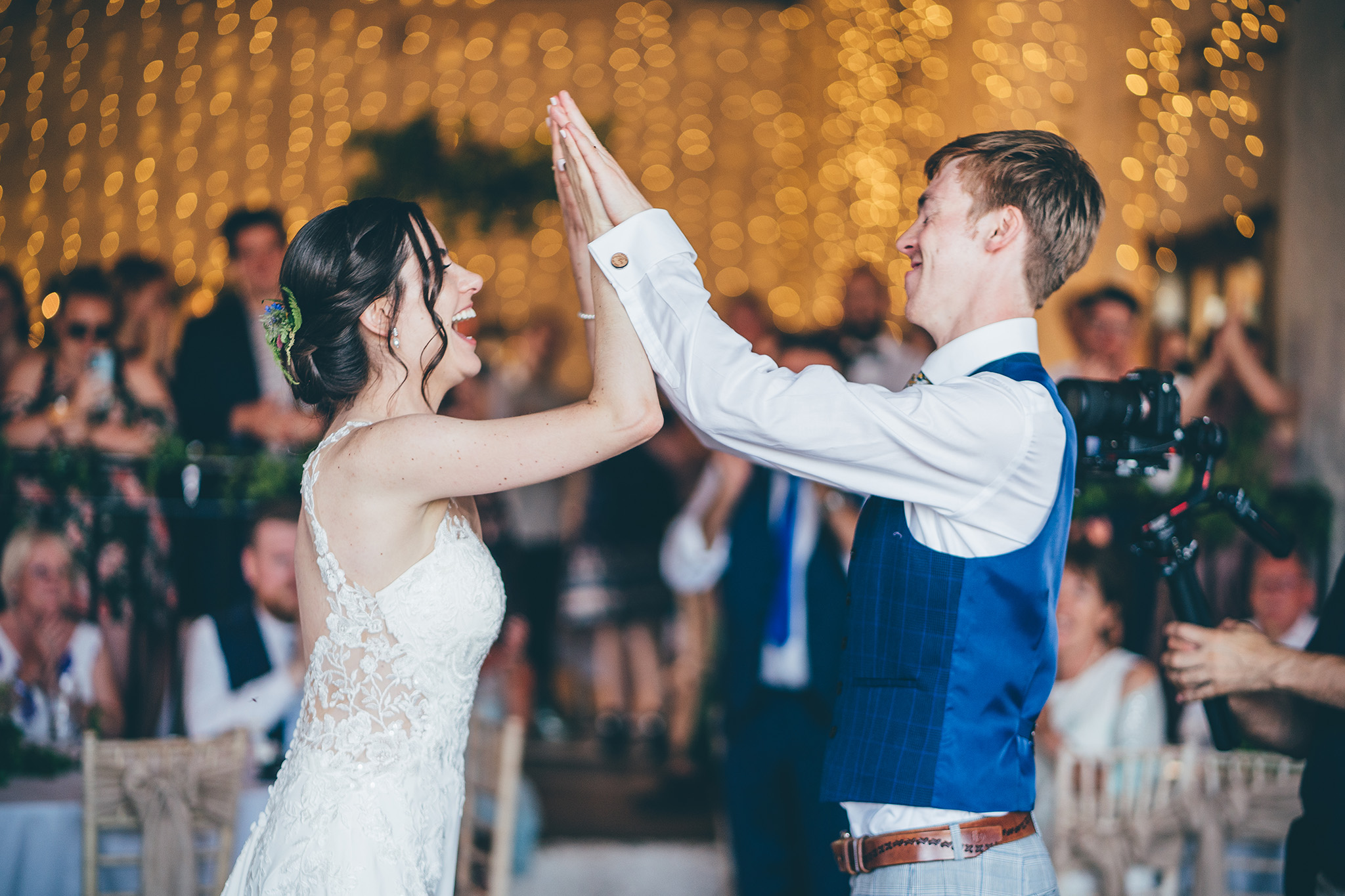 Make sure you tell your wedding DJ well in advance, in case they need to download it. 
I've seen it happen before, on the night, literally 10 minutes before the first dance. 
The DJ asks the couple what they plan on dancing to, and they haven't got it.  And if your venue is in an area with poor wifi, you'll be buggered!
If your wedding band is playing it live, they're going to need time to rehearse it if it's not in their usual playlist.  So give them plenty of notice!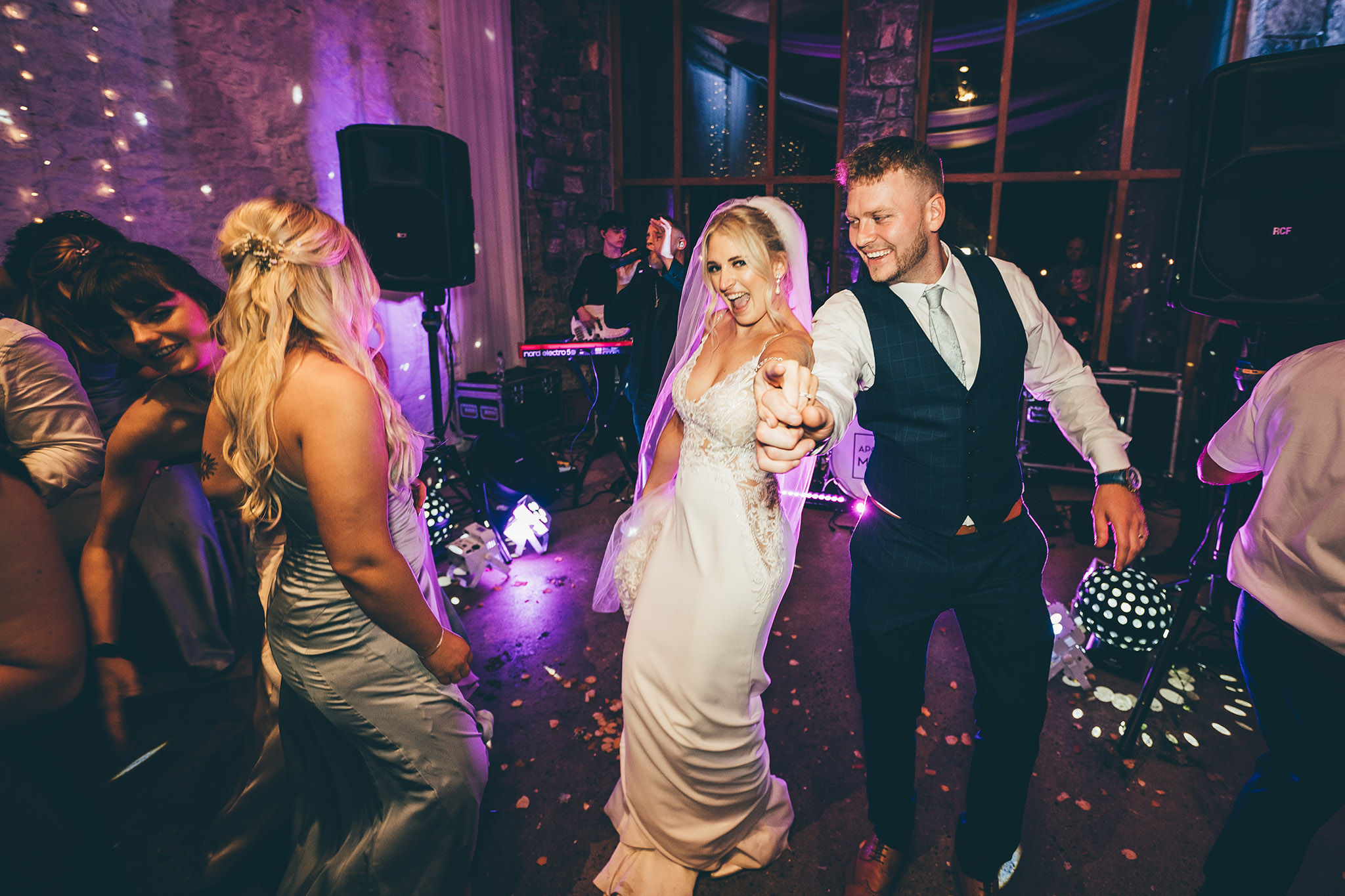 Go with the flow
Just do what feels natural, and don't overthink it. I've seen grooms get so nervous, they've had to down a few shots for some dutch courage before stepping onto the dance floor.  Don't worry about busting the perfect moves, it's almost impossible to do that in a wedding dress anyway!

But if you are planning something a bit more choreographed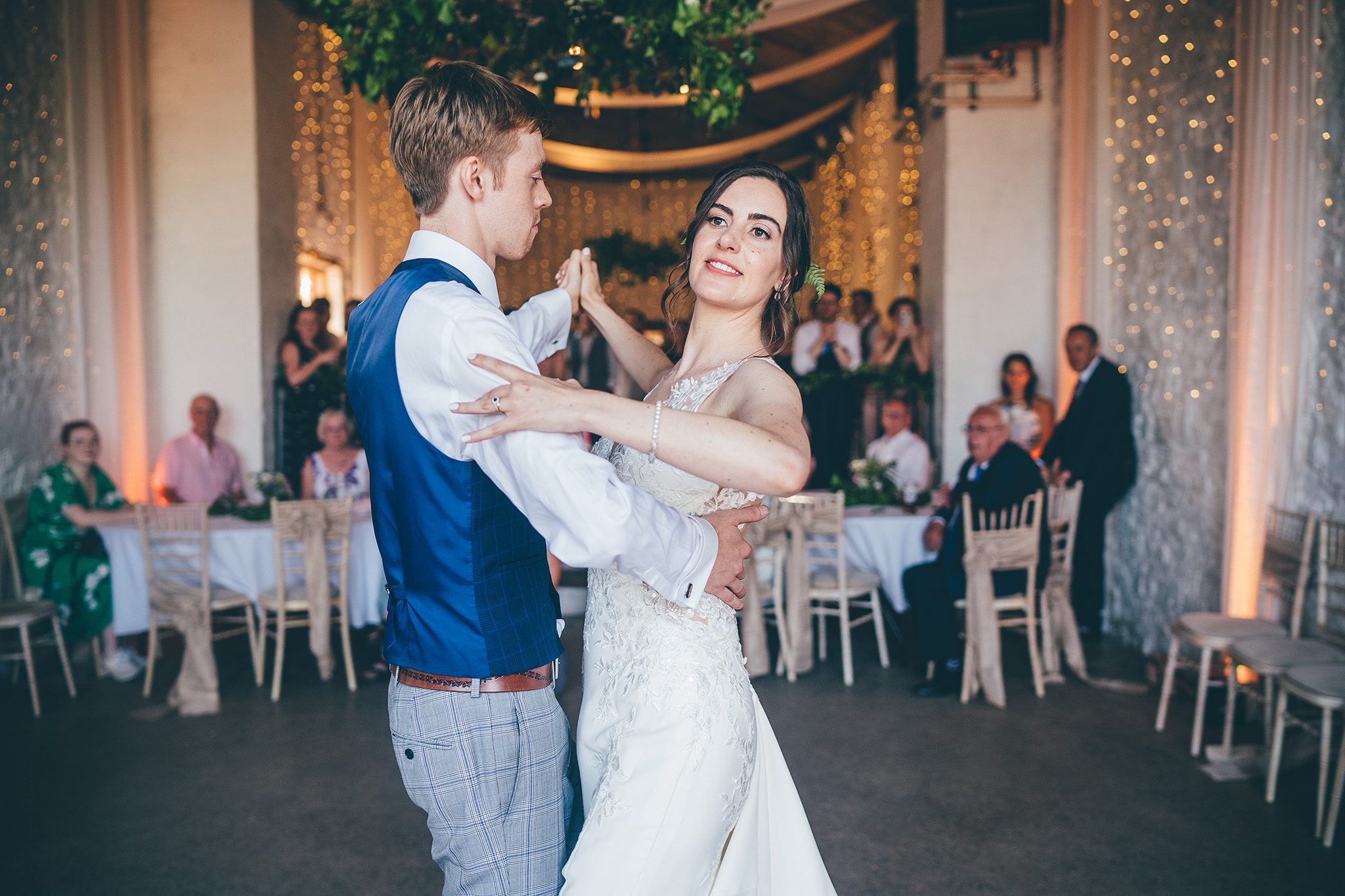 Find a good choreographer and get LOTS of practice in before the big day!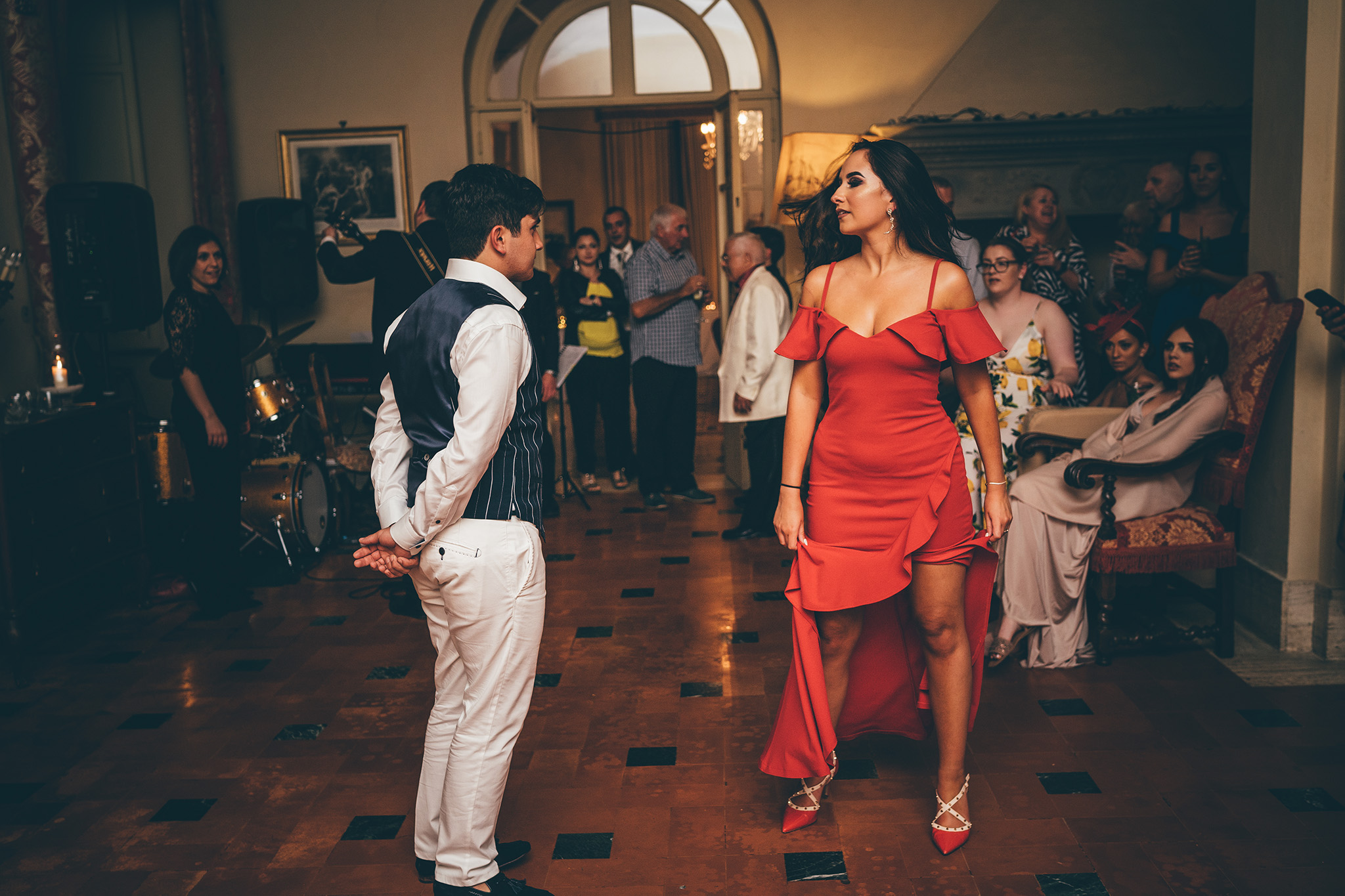 And make sure you practice it in your heels and in a big dress, just so you know what to expect, and just how much movement you've got.

 Use the dance floor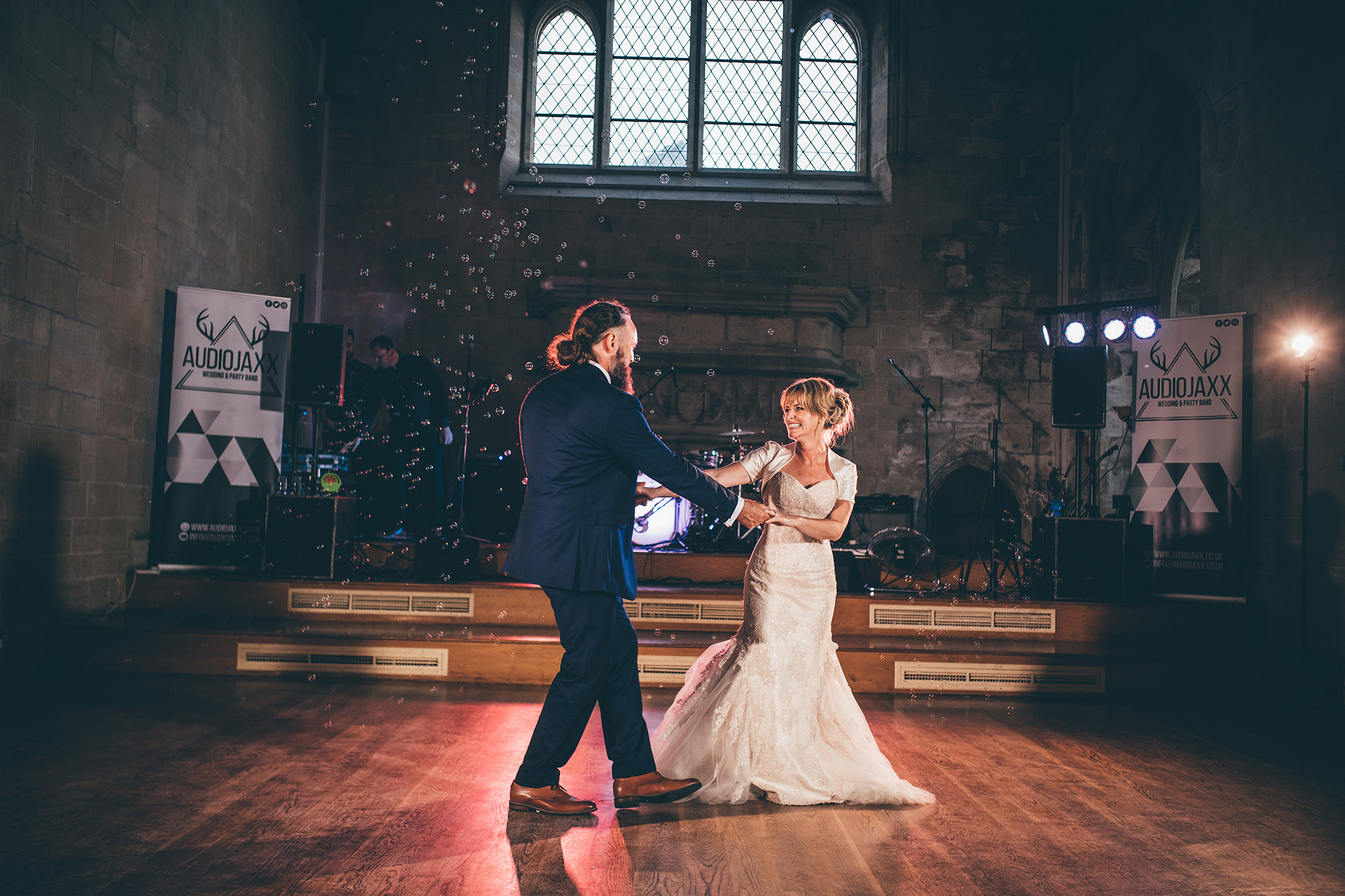 Don't hide in the corner, use the space and move around, a few twirls and swirls are always great for photos.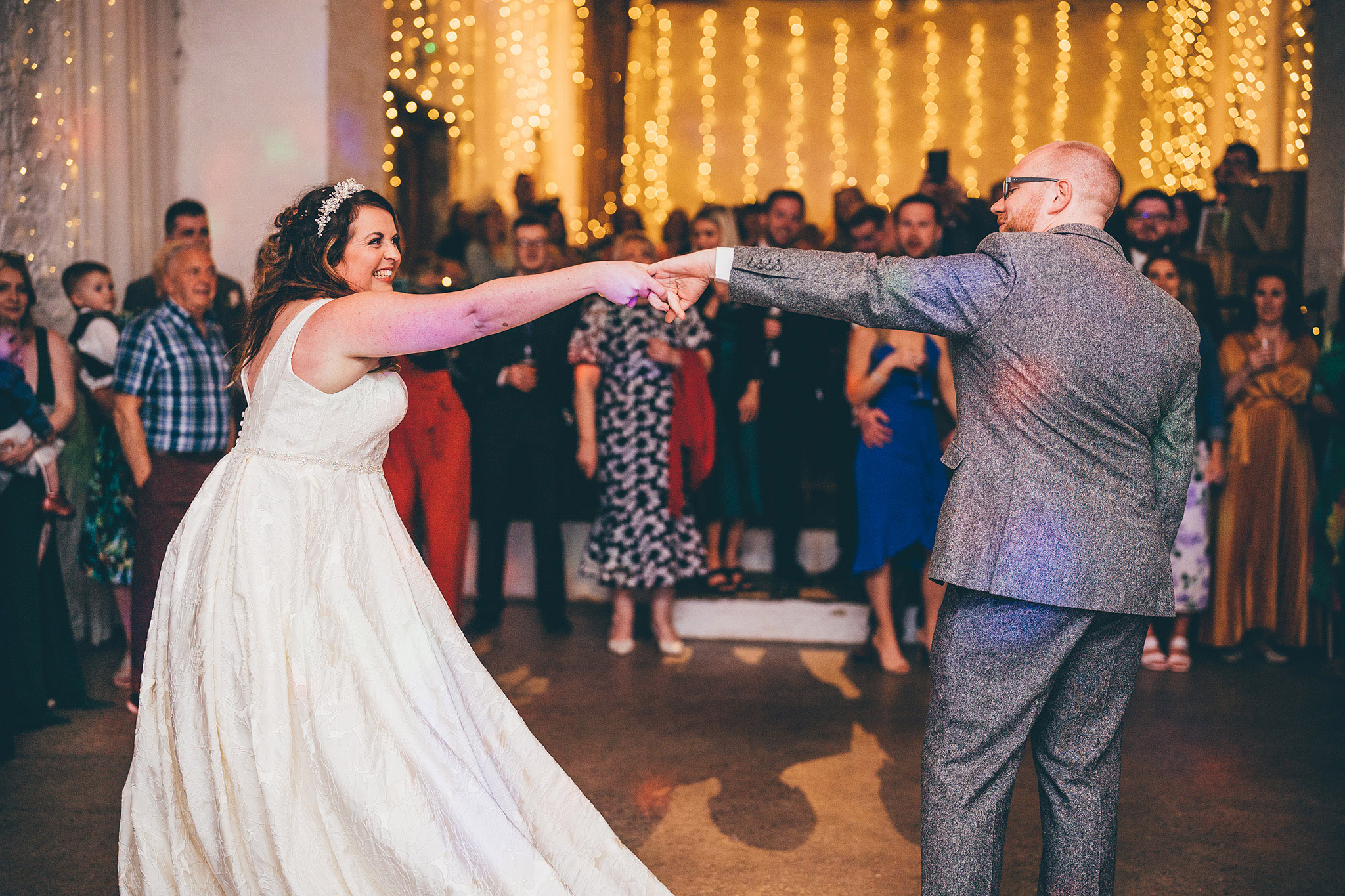 Don't invite your guests onto the dance floor too soon!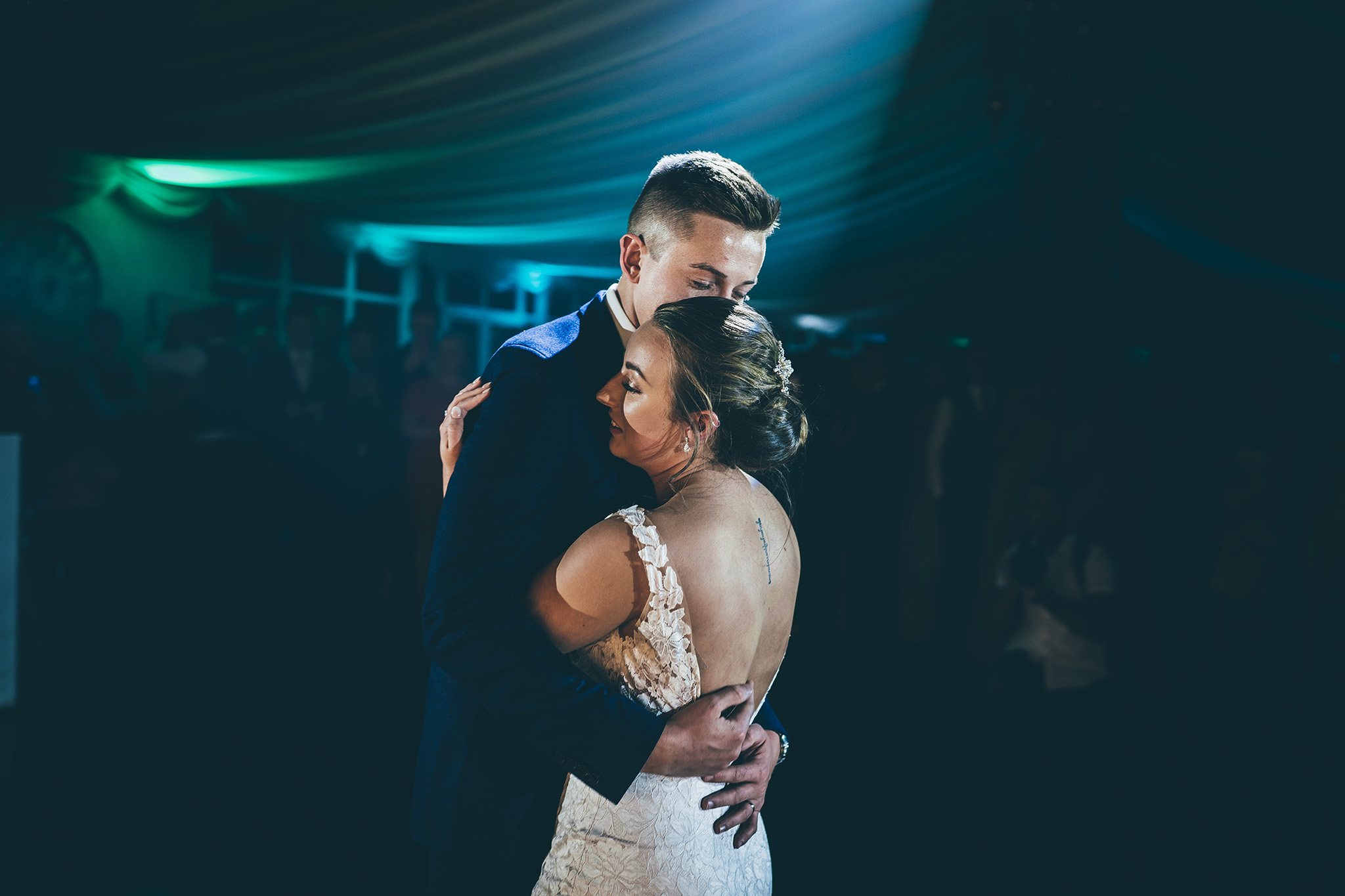 Your guests will have all night to make the dance floor their own, you've got about 3-4 minutes (or however long your song is) to make the most of an empty dance floor.
I'm going to be a bit selfish here, for me to get the photos I like, I need the full duration of that one song! Otherwise, your guests will all pile on and I've lost that crucial moment.
So keep your song for just you guys 🙂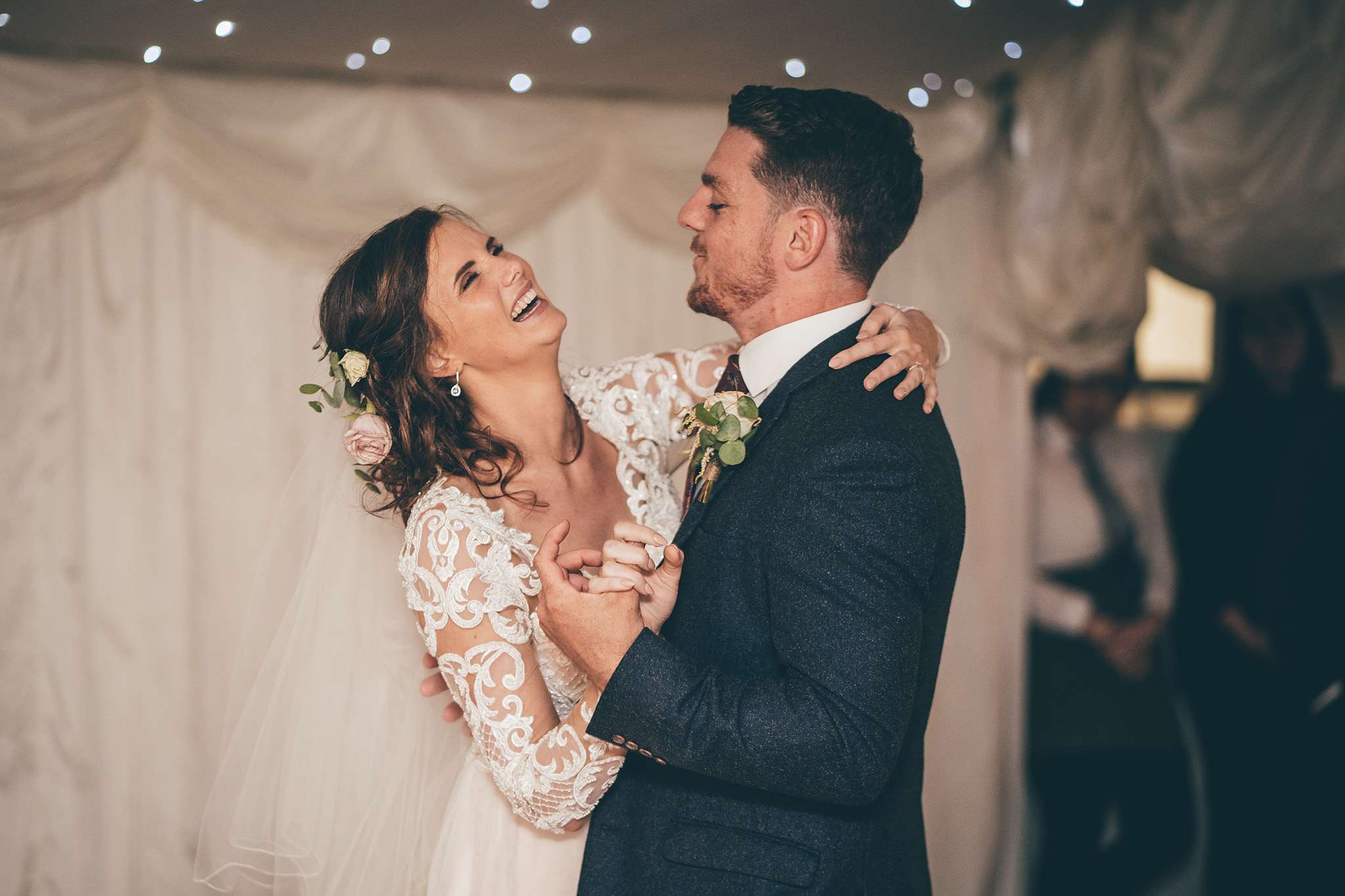 Consider the background
Think about how your first dance will look in your photos and if you need to personalise your dance floor with some light-up letters.
Fairy lights draped from the ceiling always look good in the background or even some big lanterns.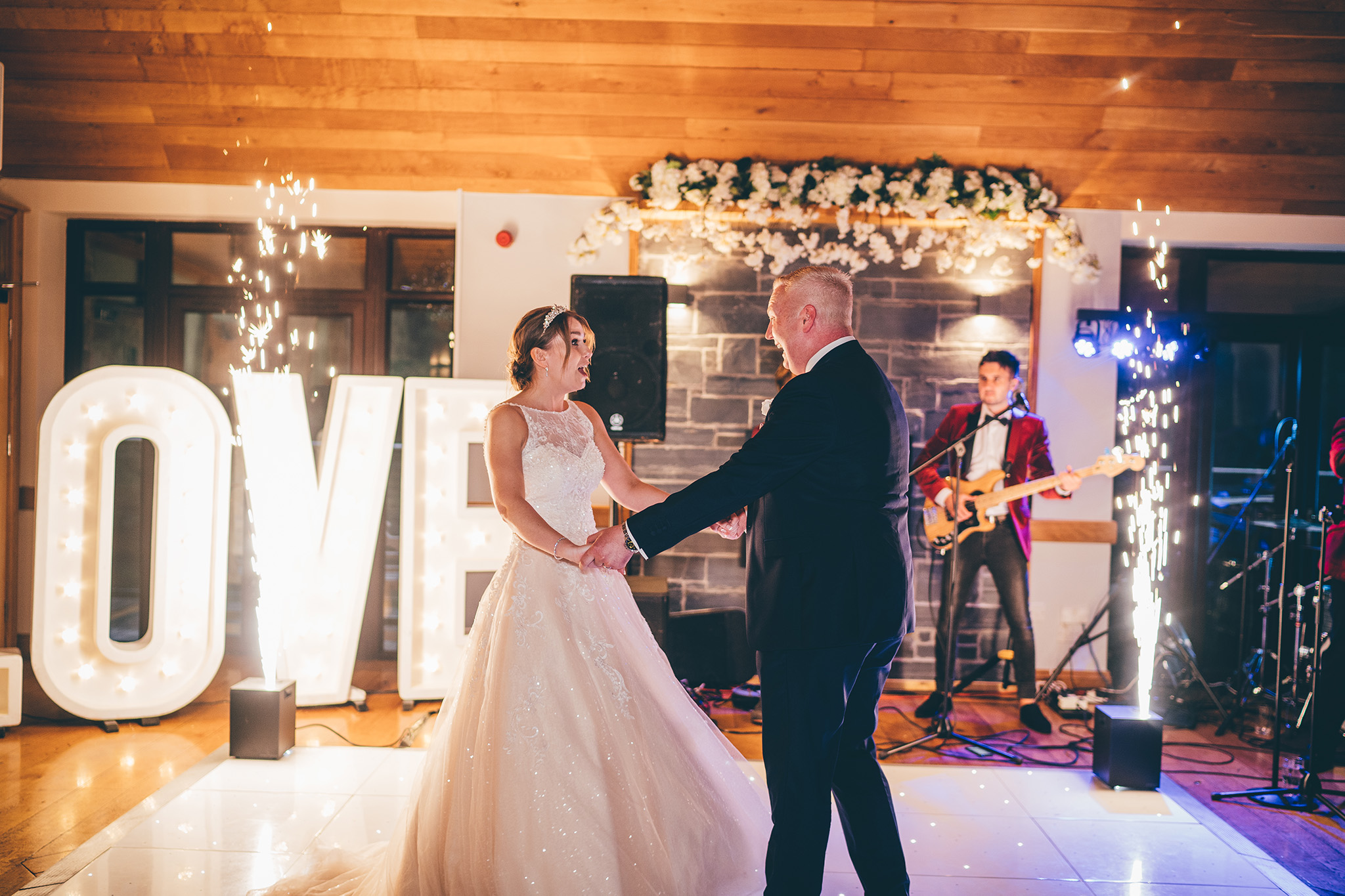 A light-up dance floor is an option too or a fairly lit curtain, or even indoor fireworks!
Basically, any additional lighting can create some beautiful silhouette shots or a frame for you. And if smoke machines are your thing, do it! Why not, it's your day.
Invade your partner's space!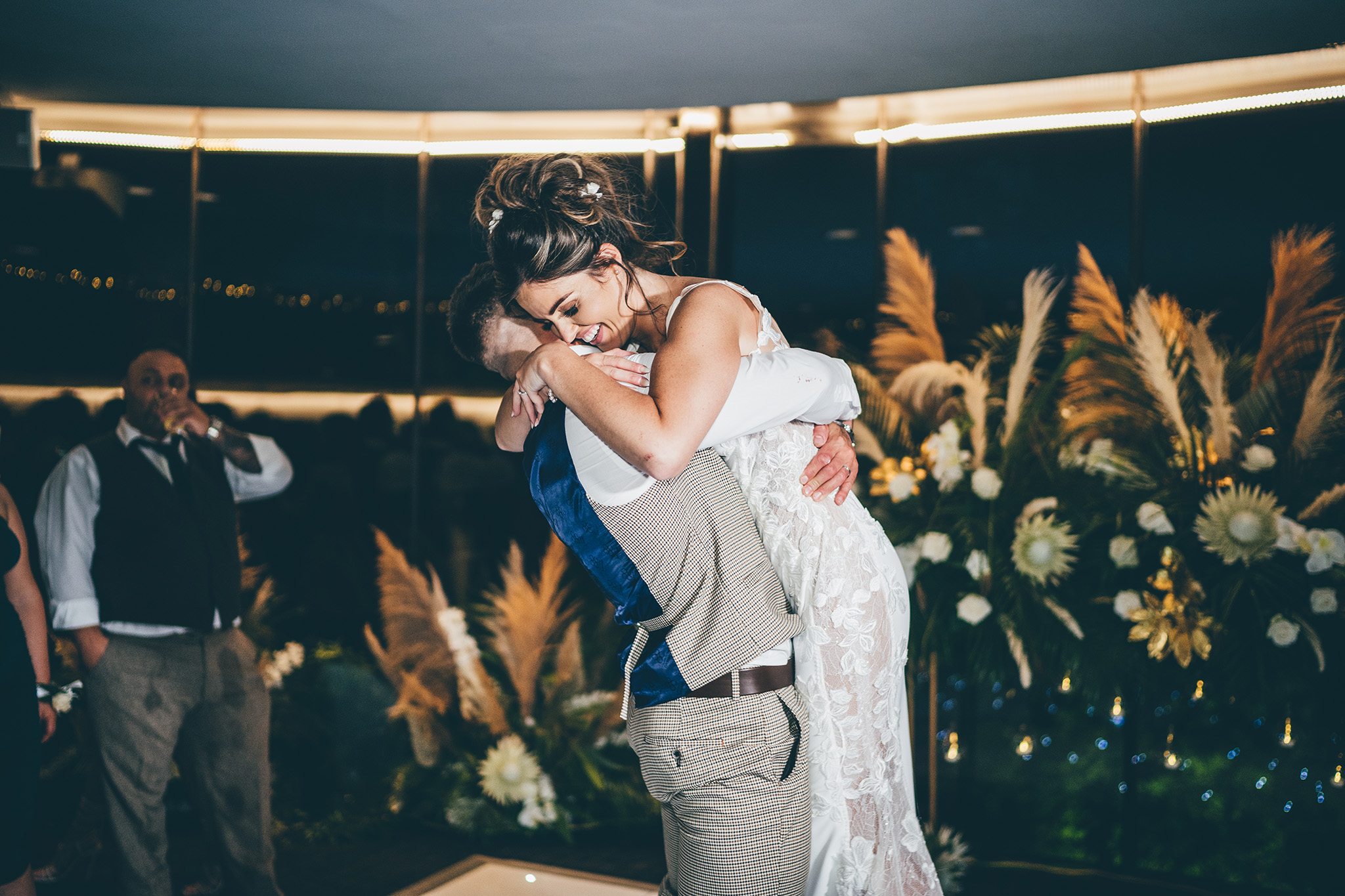 Get up close and personal, relax into each other, and hold each other tight. It looks so much more natural than standing a foot apart. Take a deep breath and relax your shoulders, it will make all the difference in your photos.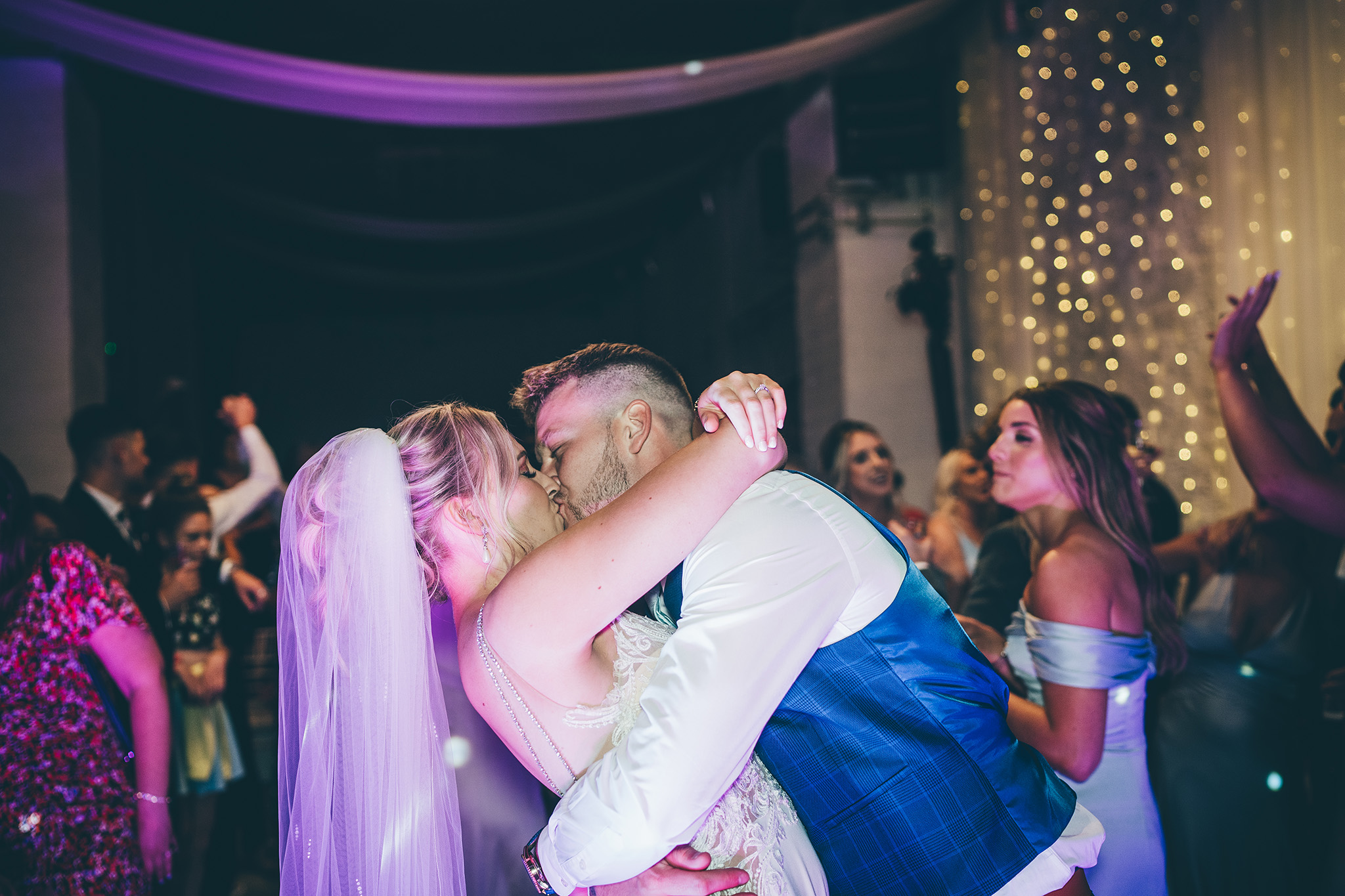 Kiss like nobodies watching
Who cares if your granny is watching you, have a snog!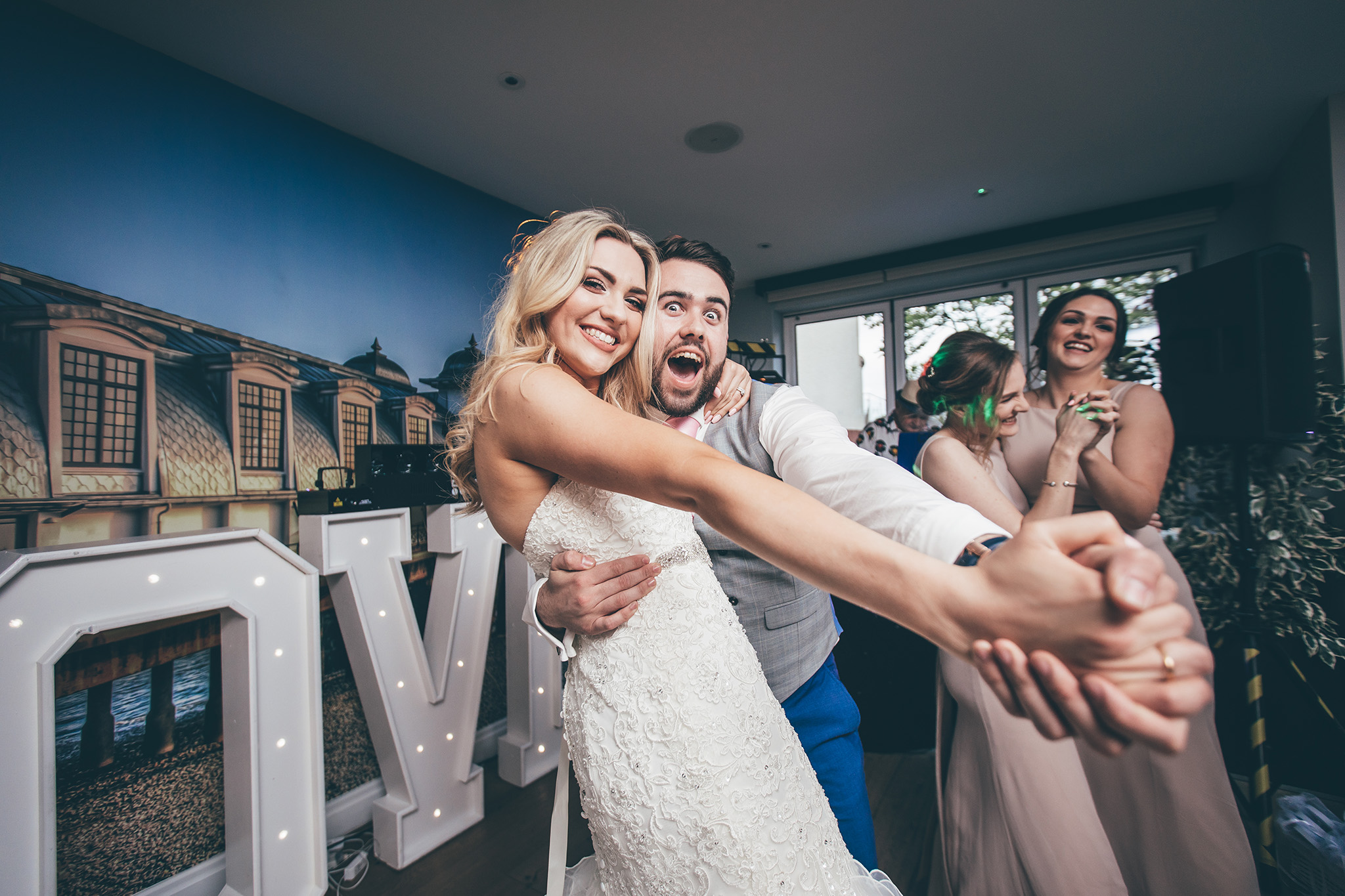 And most importantly have fun!
Sing along if you like, laugh, and enjoy. This is your moment to shine!