"AS SOON AS WE SAW RACHEL'S WORK, WE KNEW WE WANTED HER AS OUR WEDDING PHOTOGRAPHER.
When we met her, she instantly made us feel at ease and communicating with her leading up to the wedding was so easy and quick. Getting married abroad, I wanted someone I knew that I could trust to capture our day and I definitely got that with Rachel. She was amazing.
Rachel was so patient and professional on the day – even in the sweltering heat. She captured every moment perfectly and we cannot thank her enough. When our photos were ready, I was totally overwhelmed with what we received in a gorgeous presentation box – every single detail was perfect. Looking through the photos they totally exceeded our expectations, they were just amazing. We cannot thank you enough for giving us the memories to treasure forever and are so glad we choose you to be part of our special day.
I've said so many times, you are truly great at what you do!!
Lots of Love Geraint & Jess xxx"
– Jess and Geraint (30/5/18)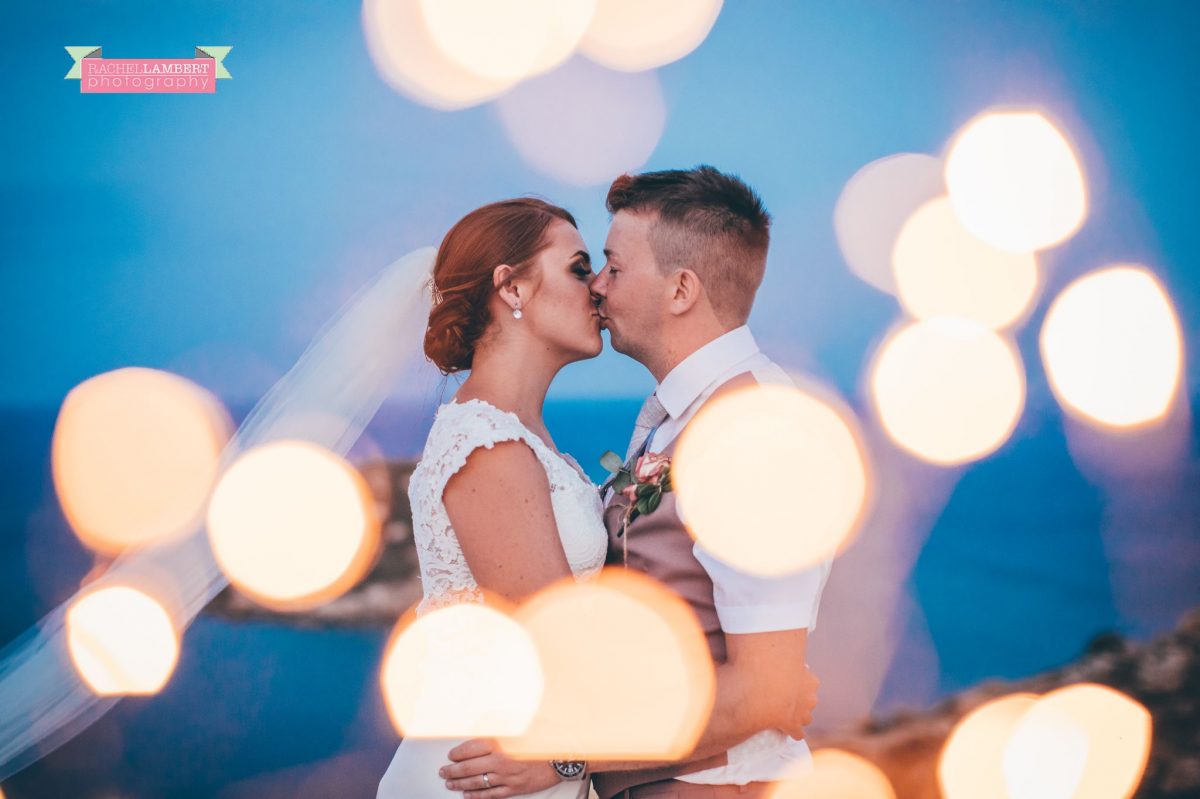 A Summer Greek Wedding
Kalithea Spring, Rhodes
Jess and Geraint
I have two passions.. photography and travel… and combining both of these and having the opportunity to do this as a job, it just doesn't get any better. And meeting a couple as sweet as Jess and Geraint, and being trusted to capture they're special day in Greece… #bestjobintheworld
Jess and the girls spent a relaxing morning getting ready at the villa just outside of Faliraki, before the cars arrived to take them to Kalithea Springs, where Geraint was waiting for the arrival of his beautiful bride. After the ceremony it was a nice little drive to Grande Blue Restaurant, which overlooks the most amazing hidden little bay. There they spent the afternoon and evening relaxing as the sun went down, before the party started.
Dress: Laura May Bridal
Take a look at their pre-wedding shoot pictures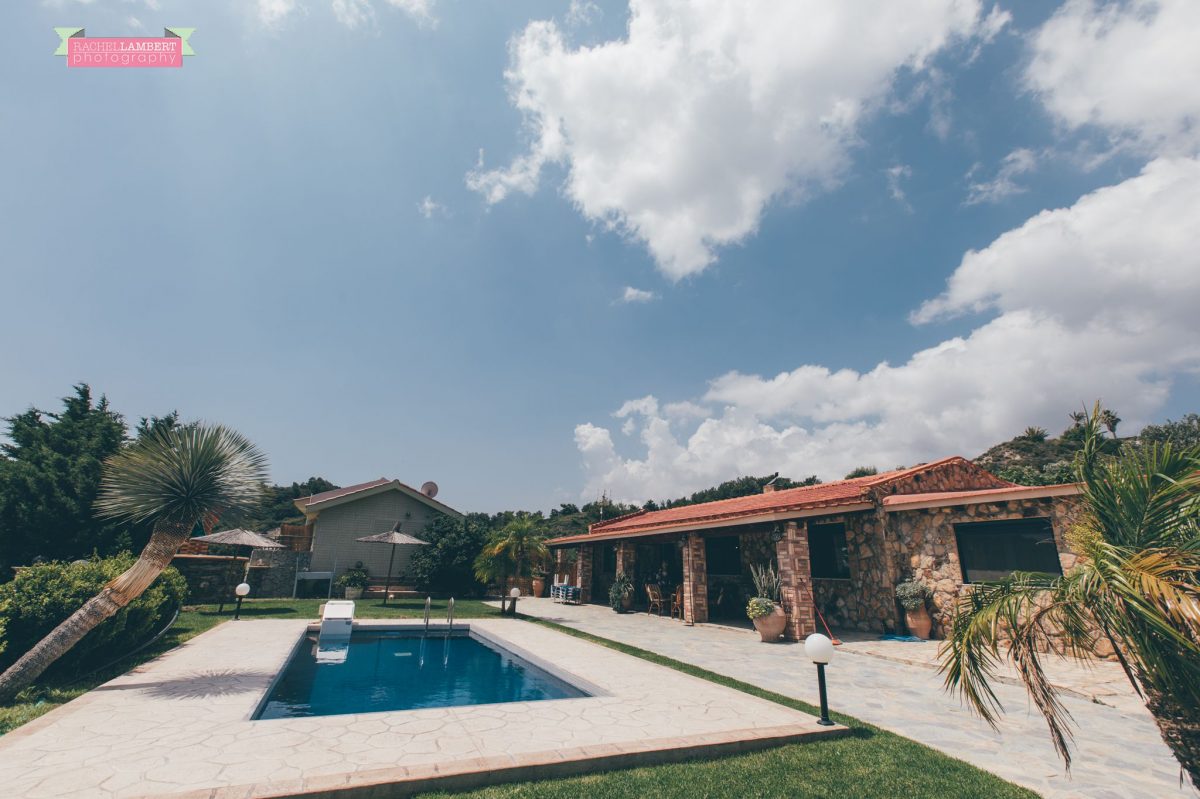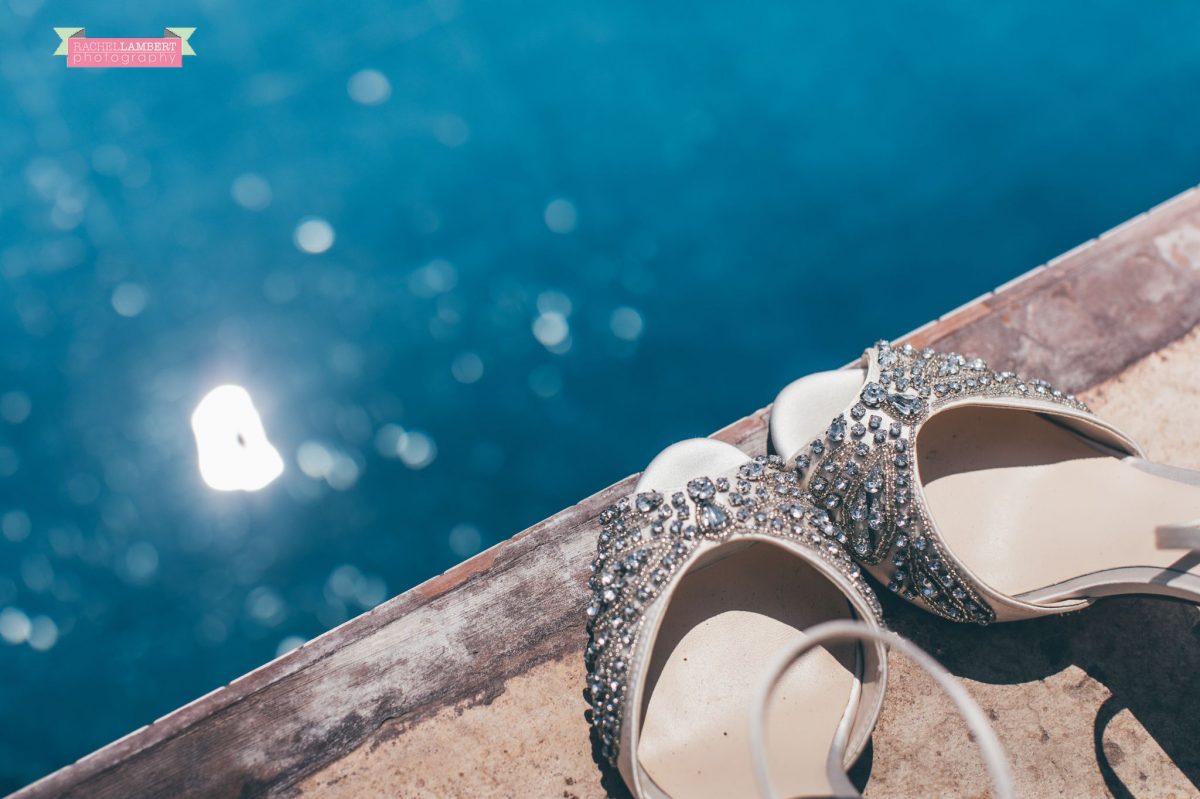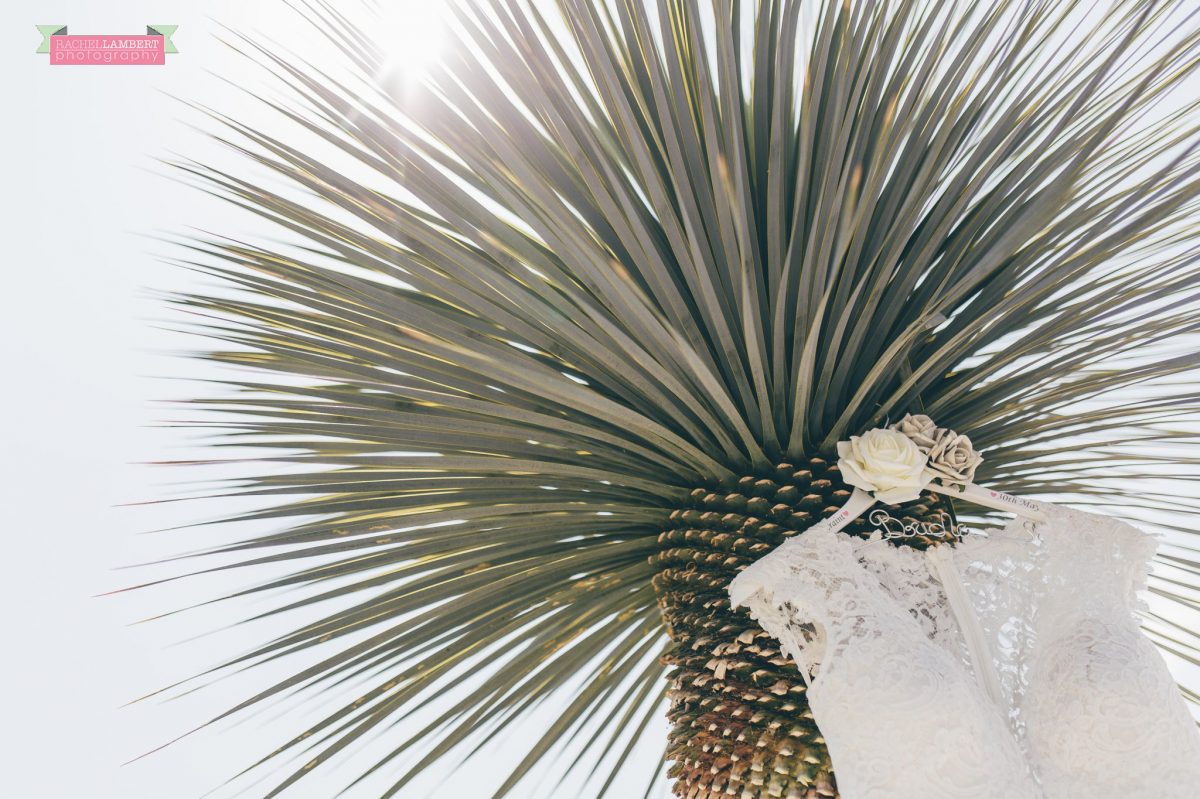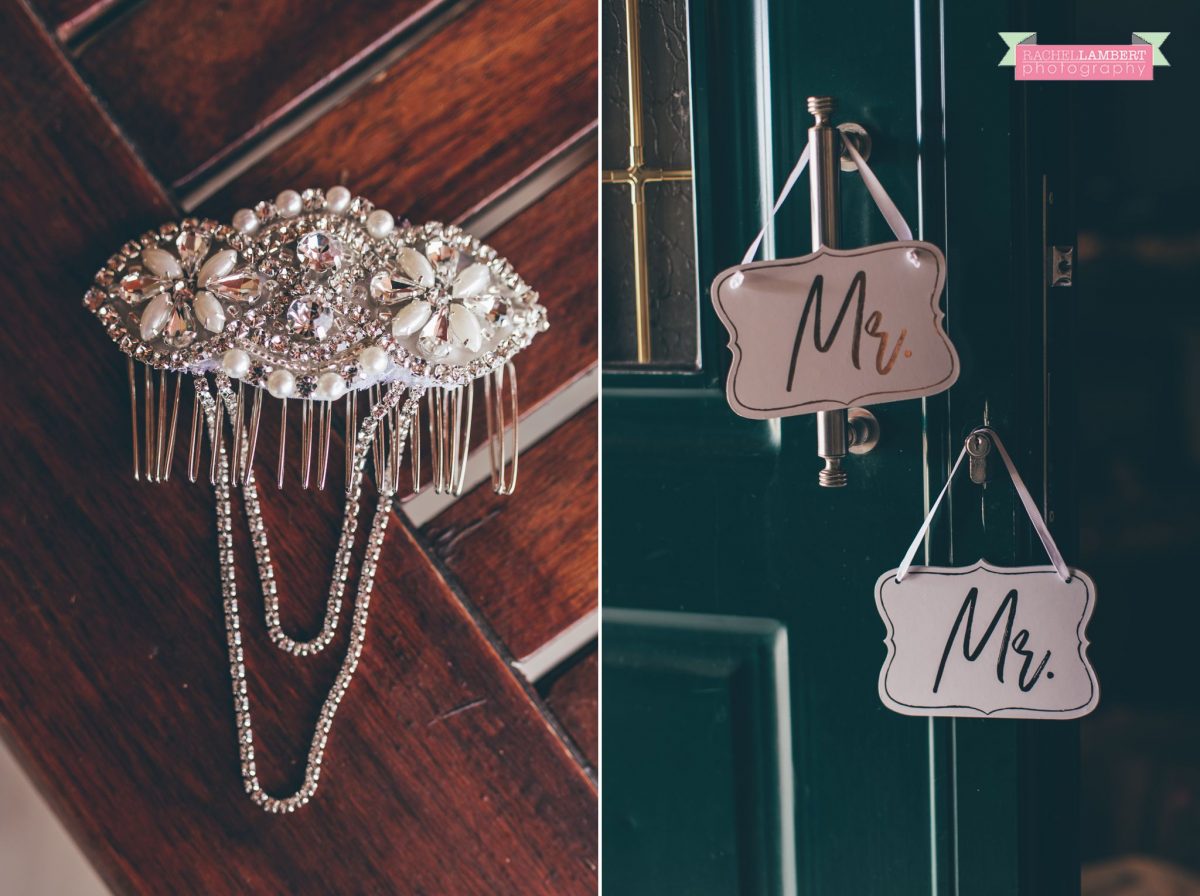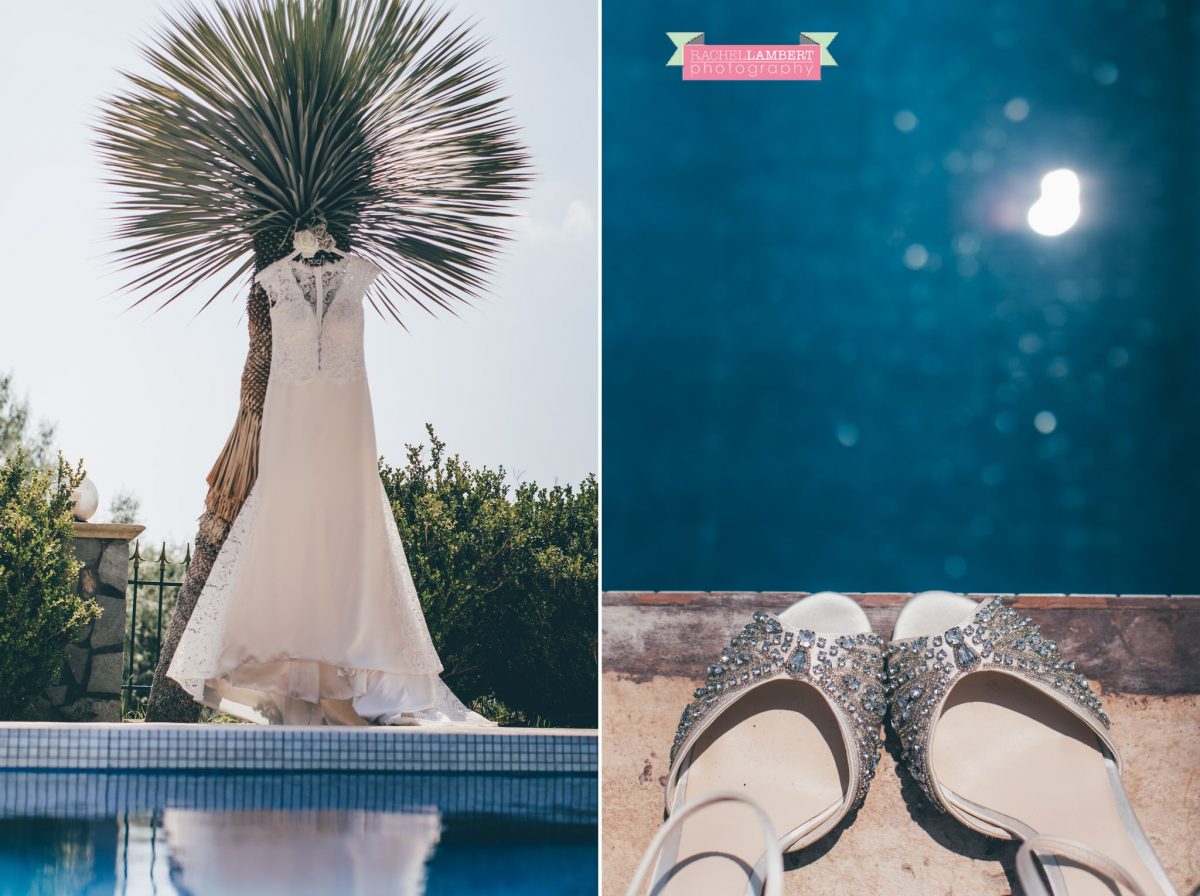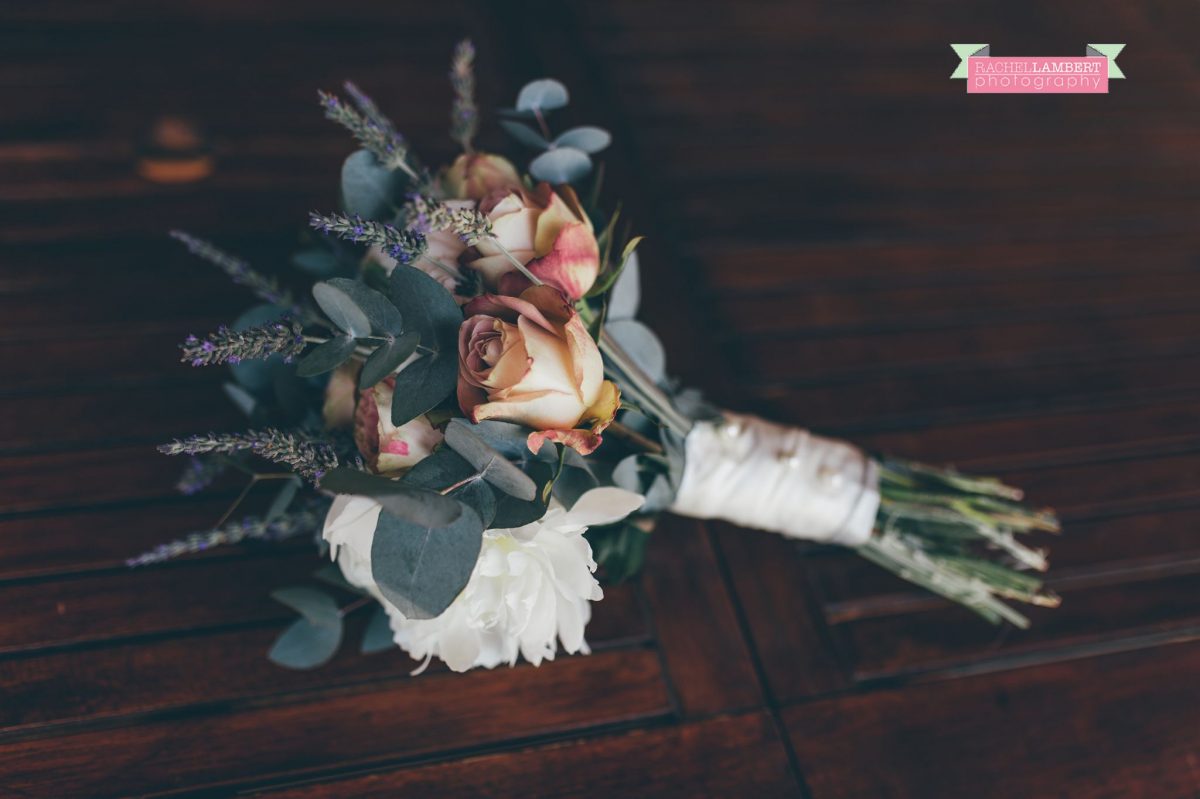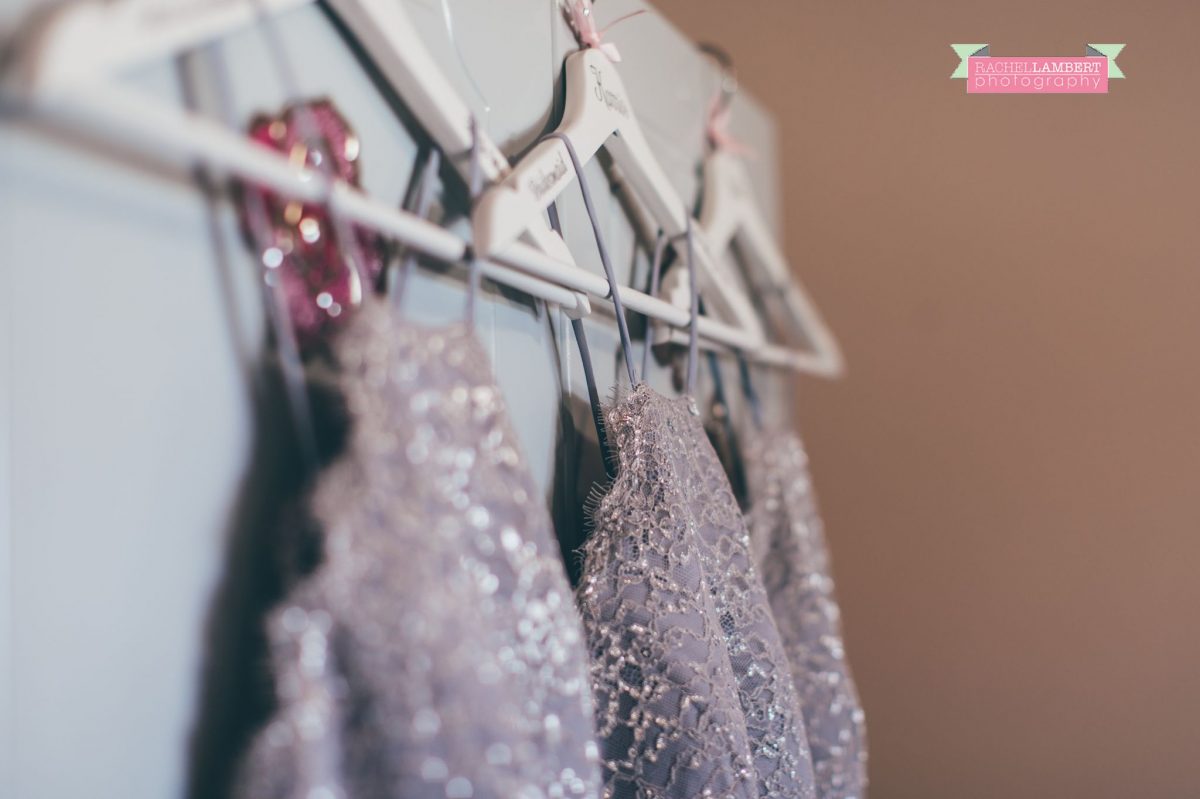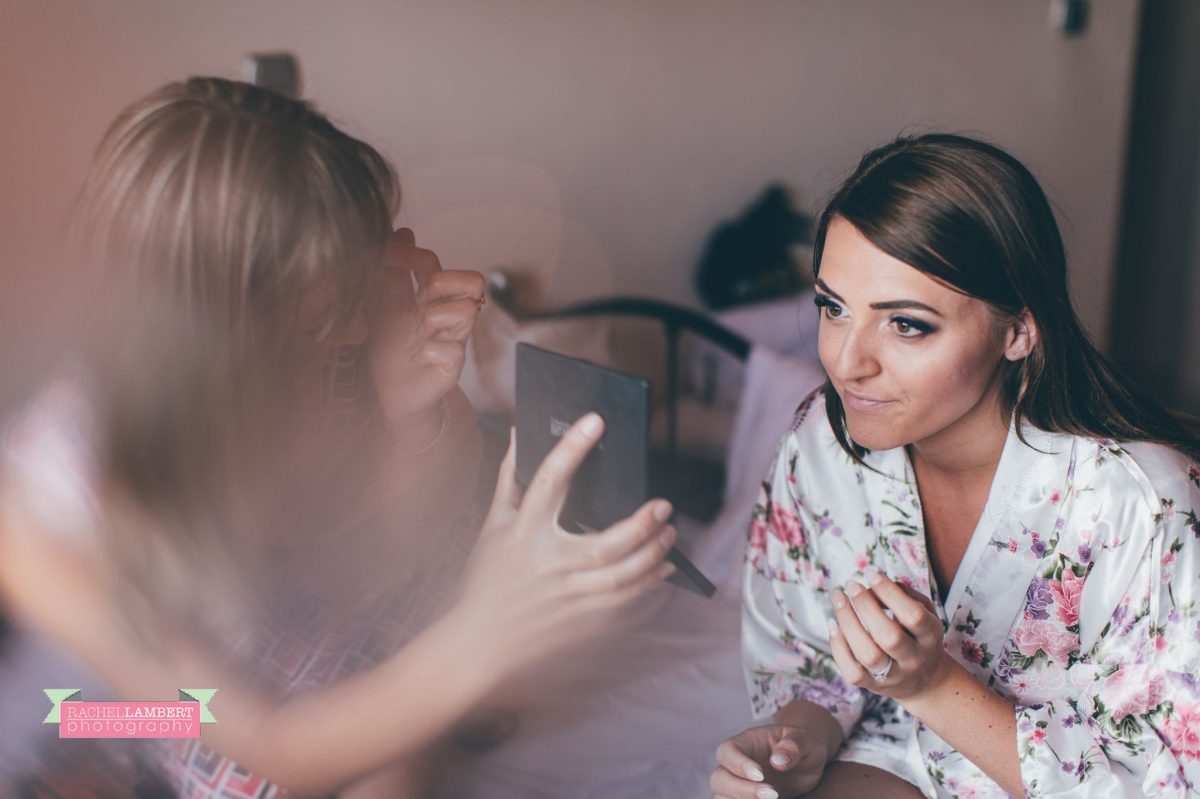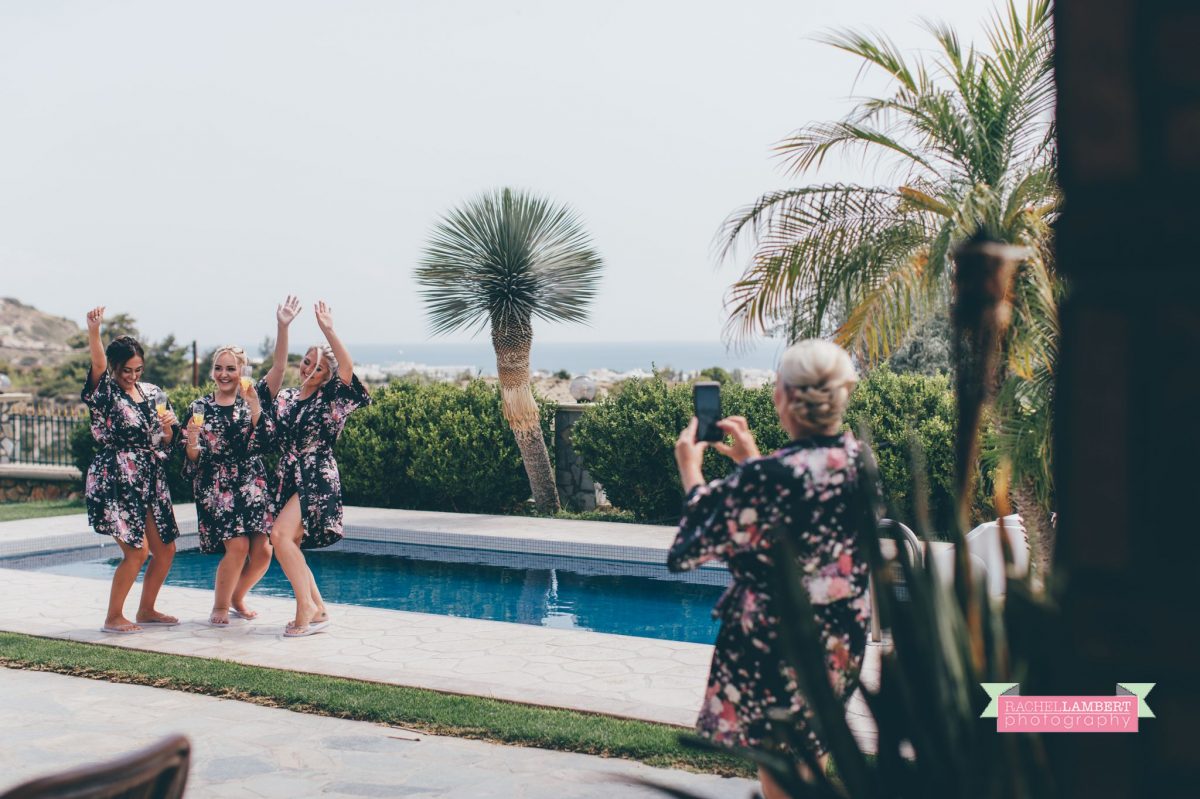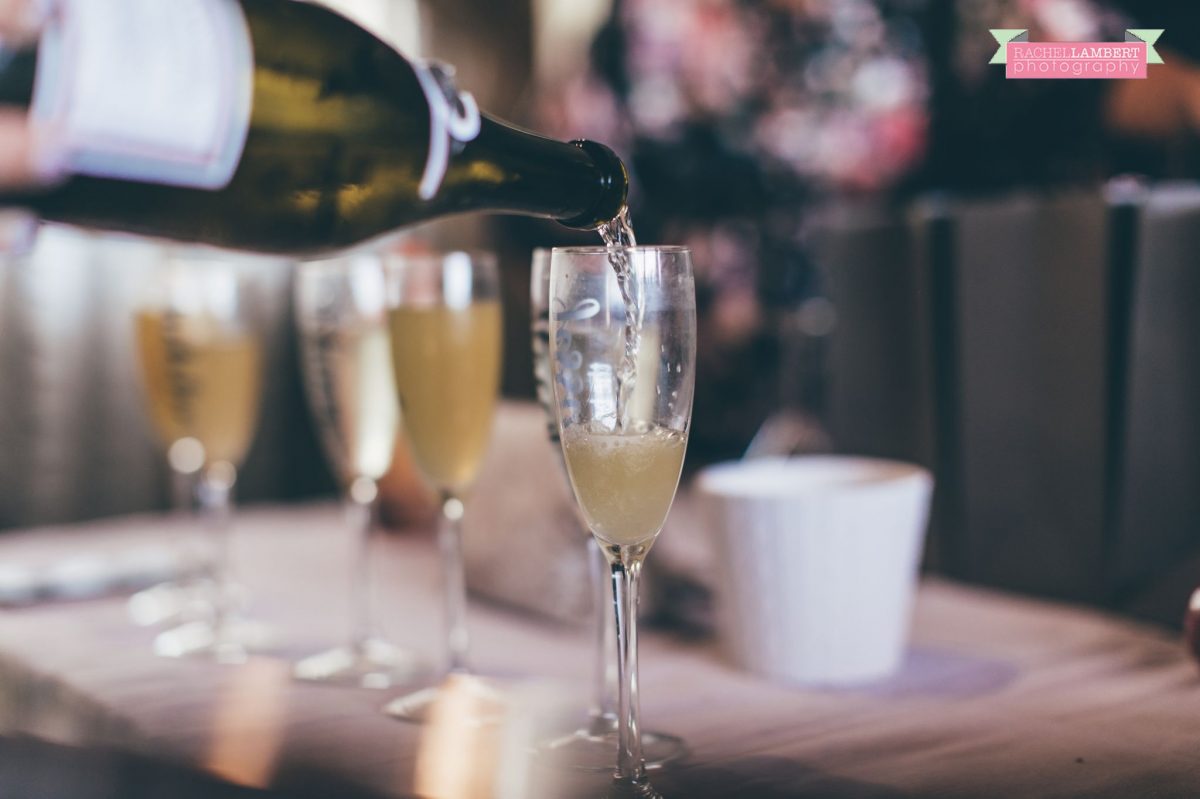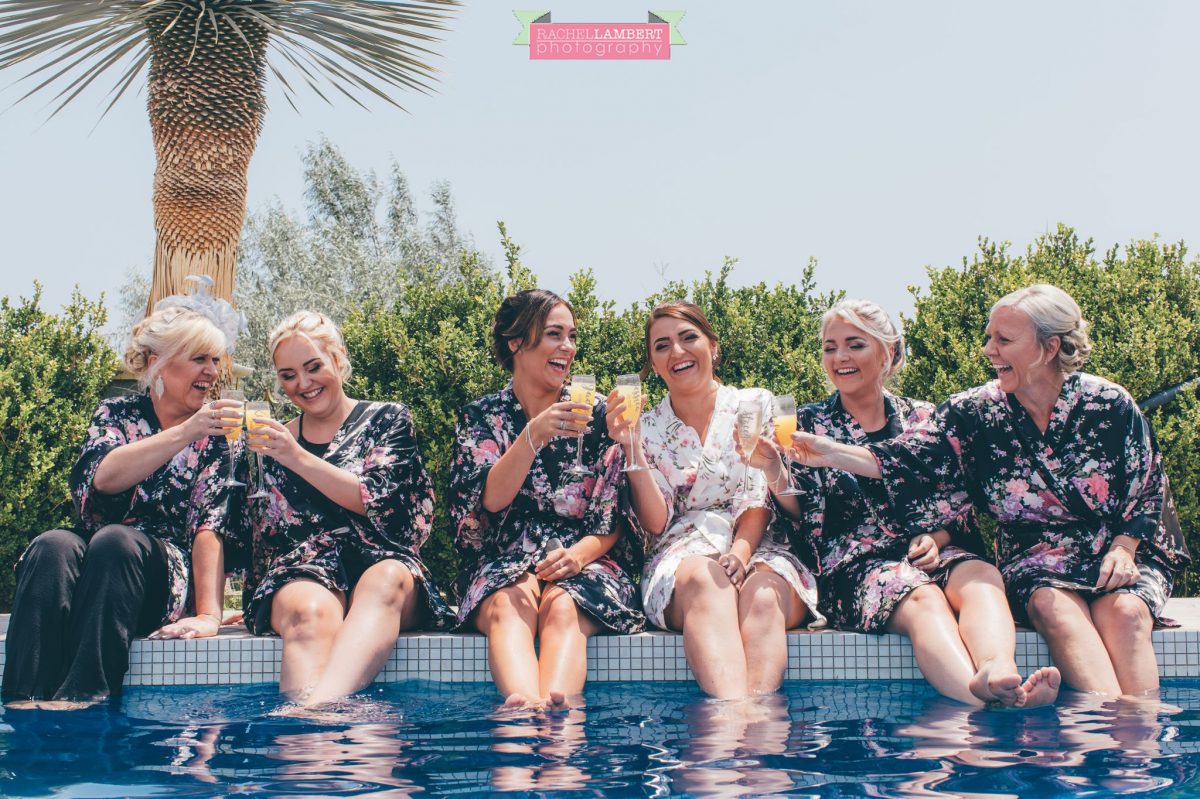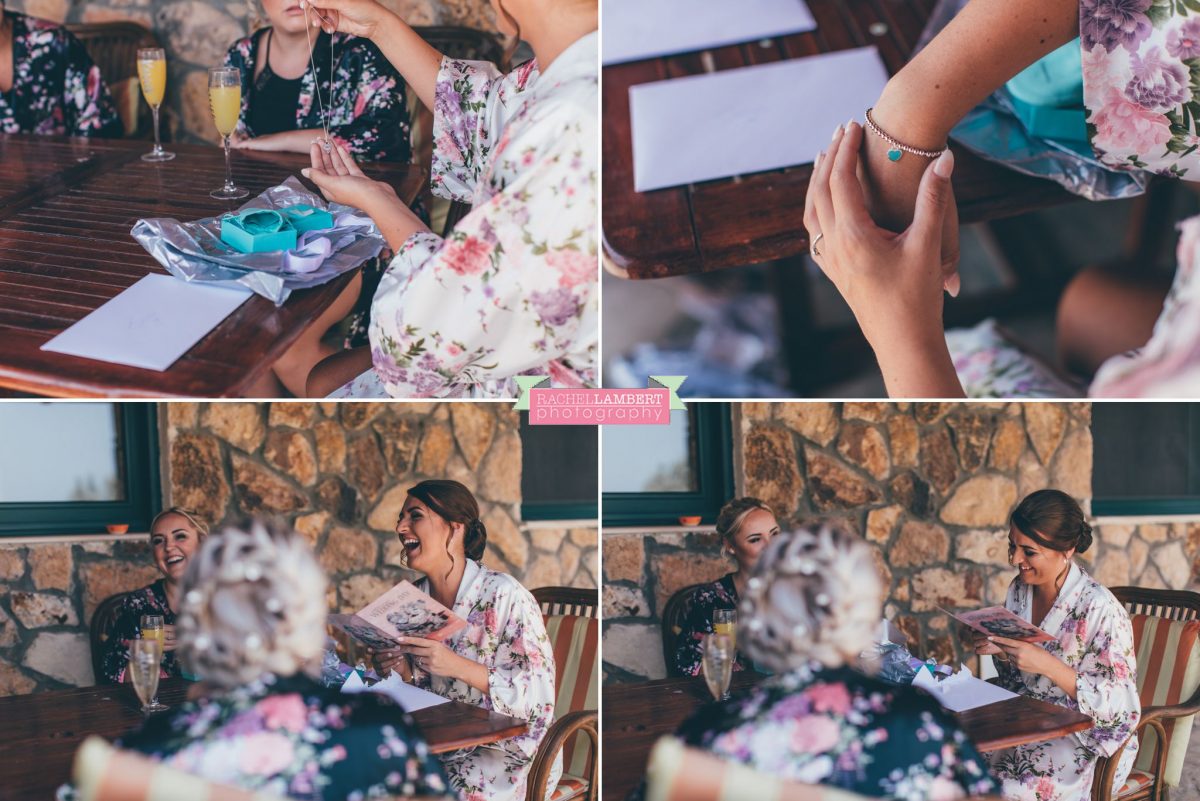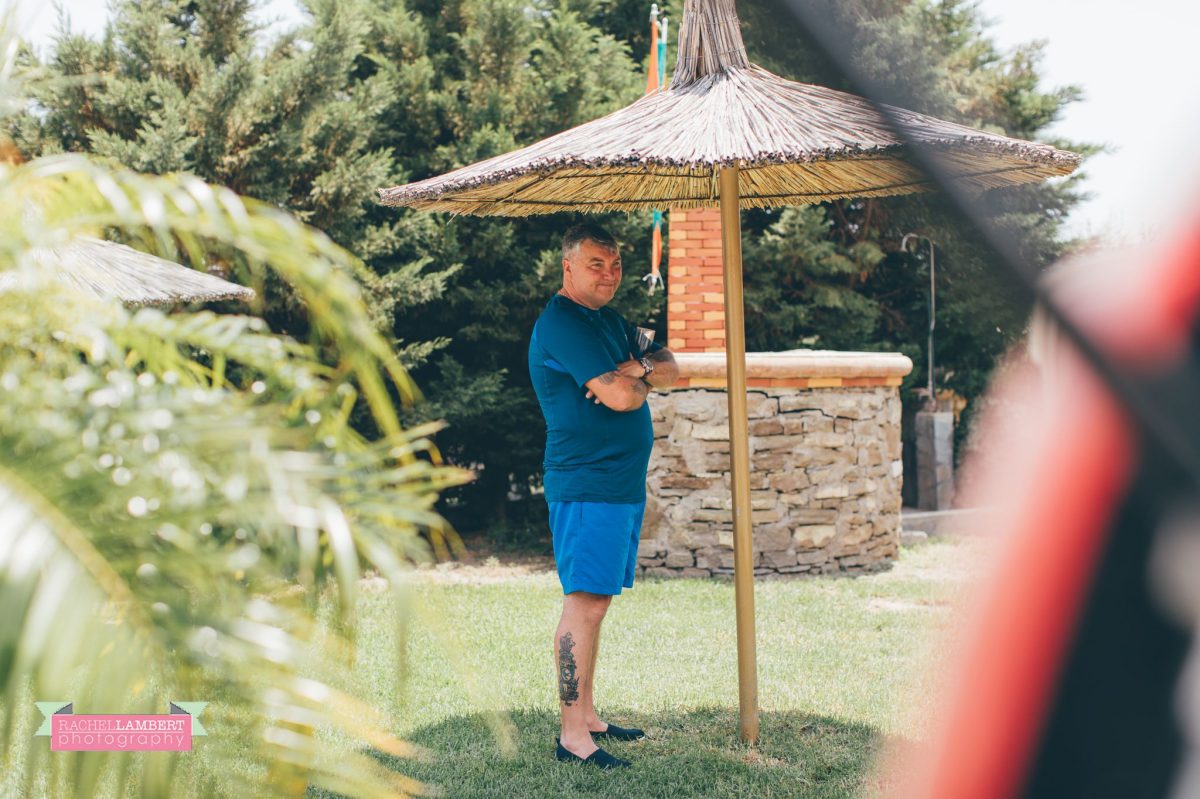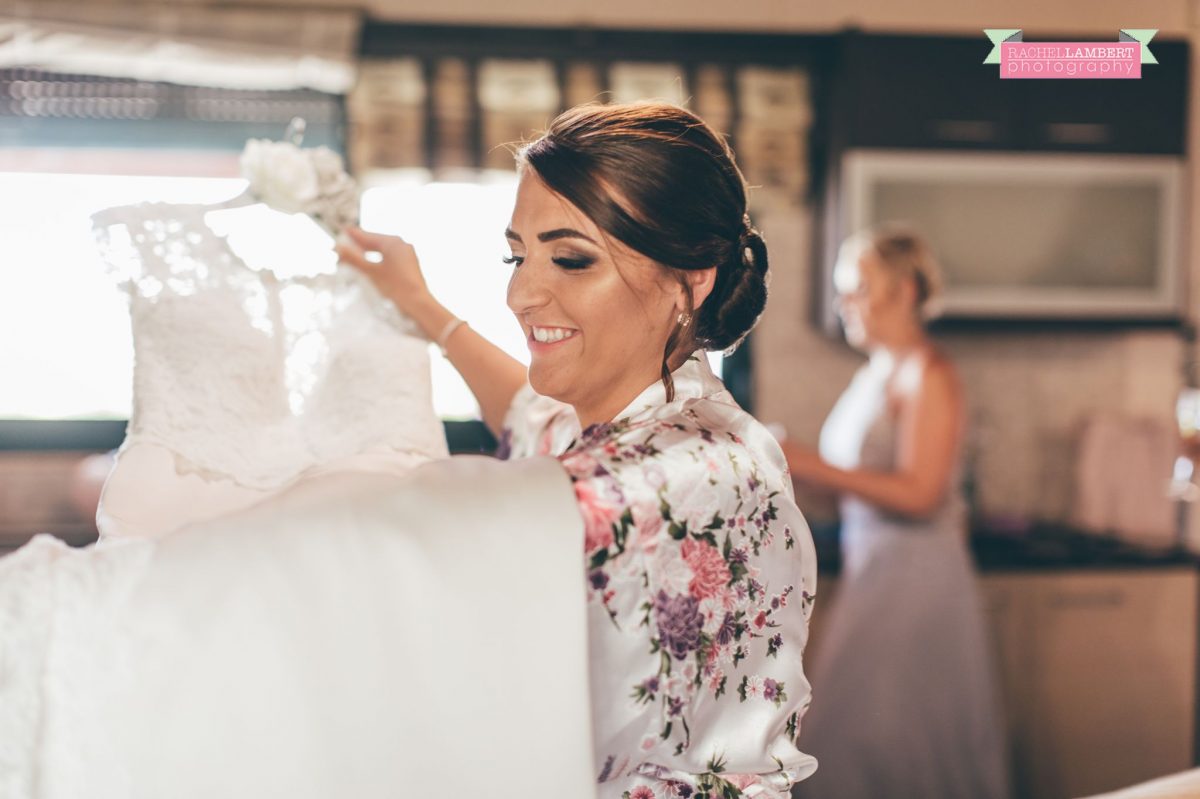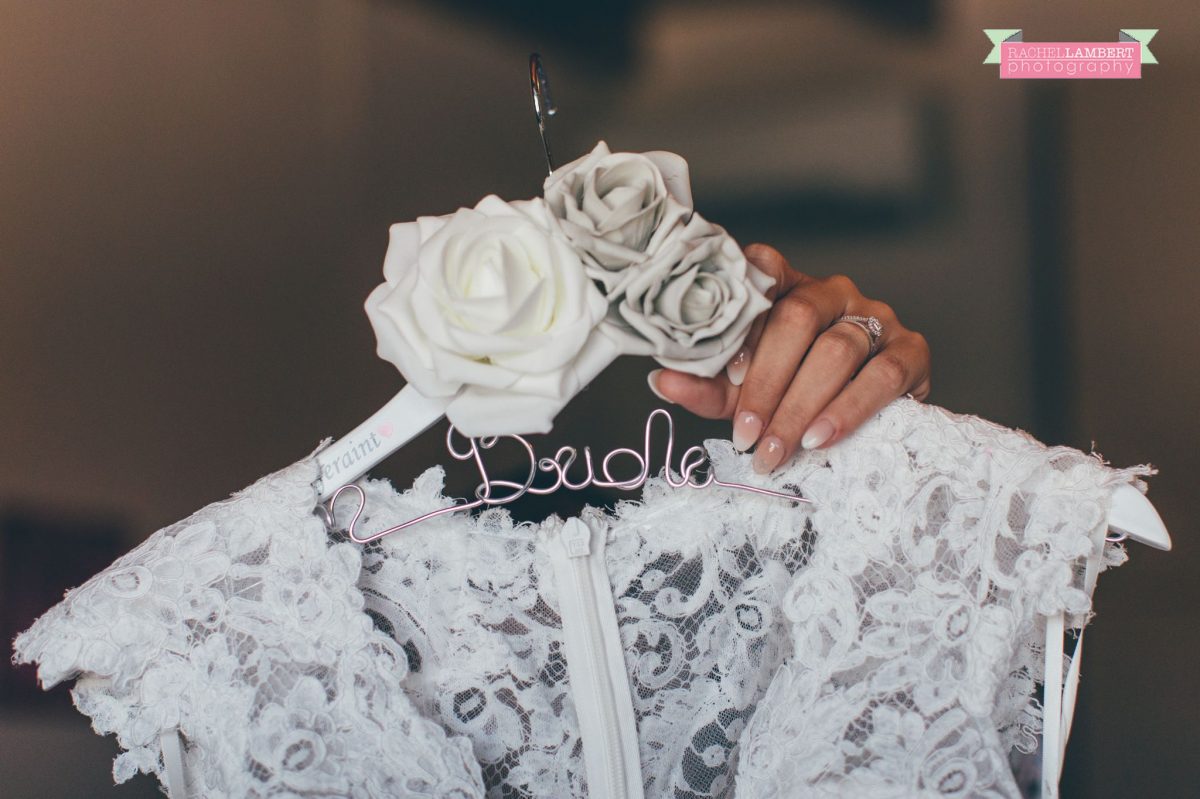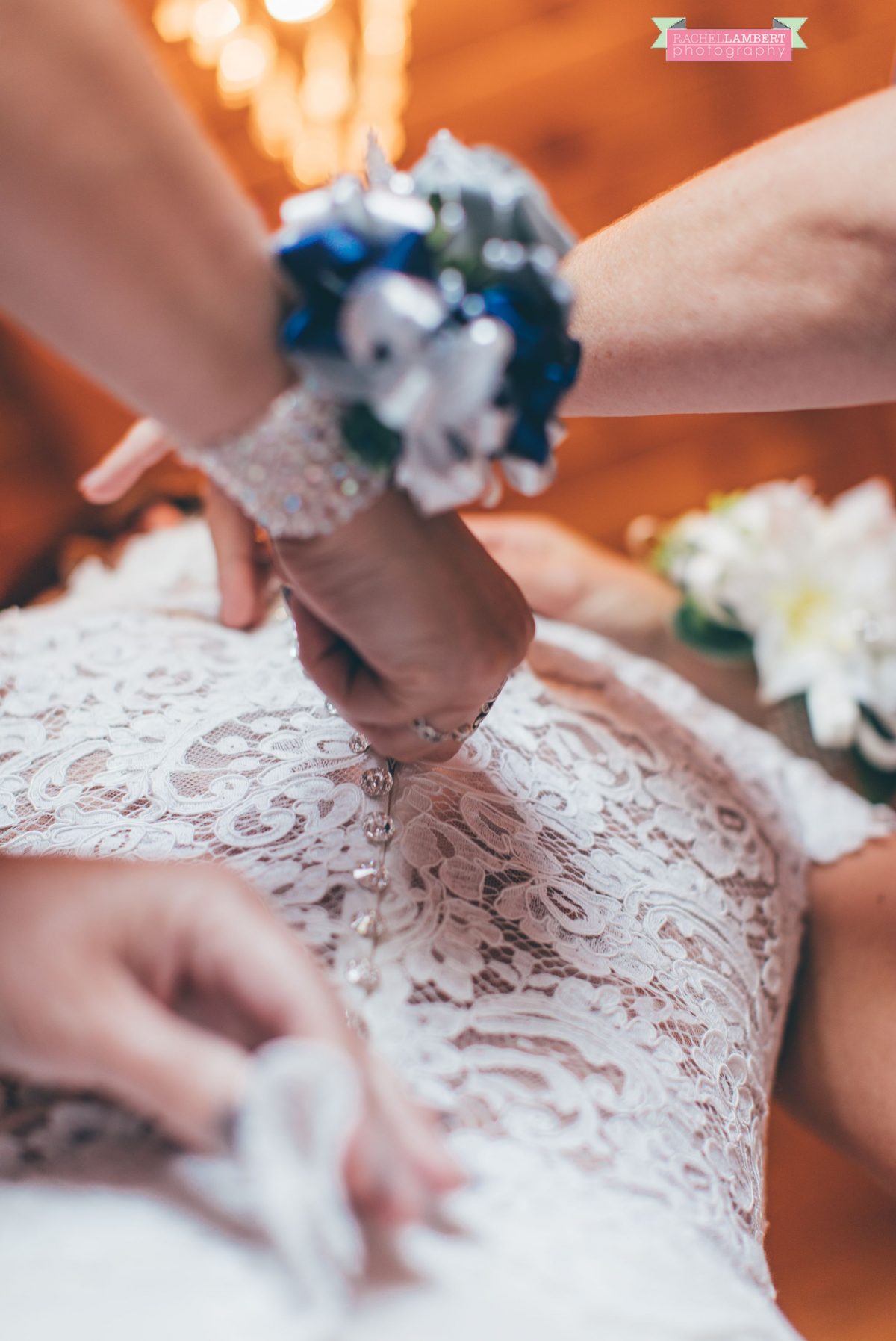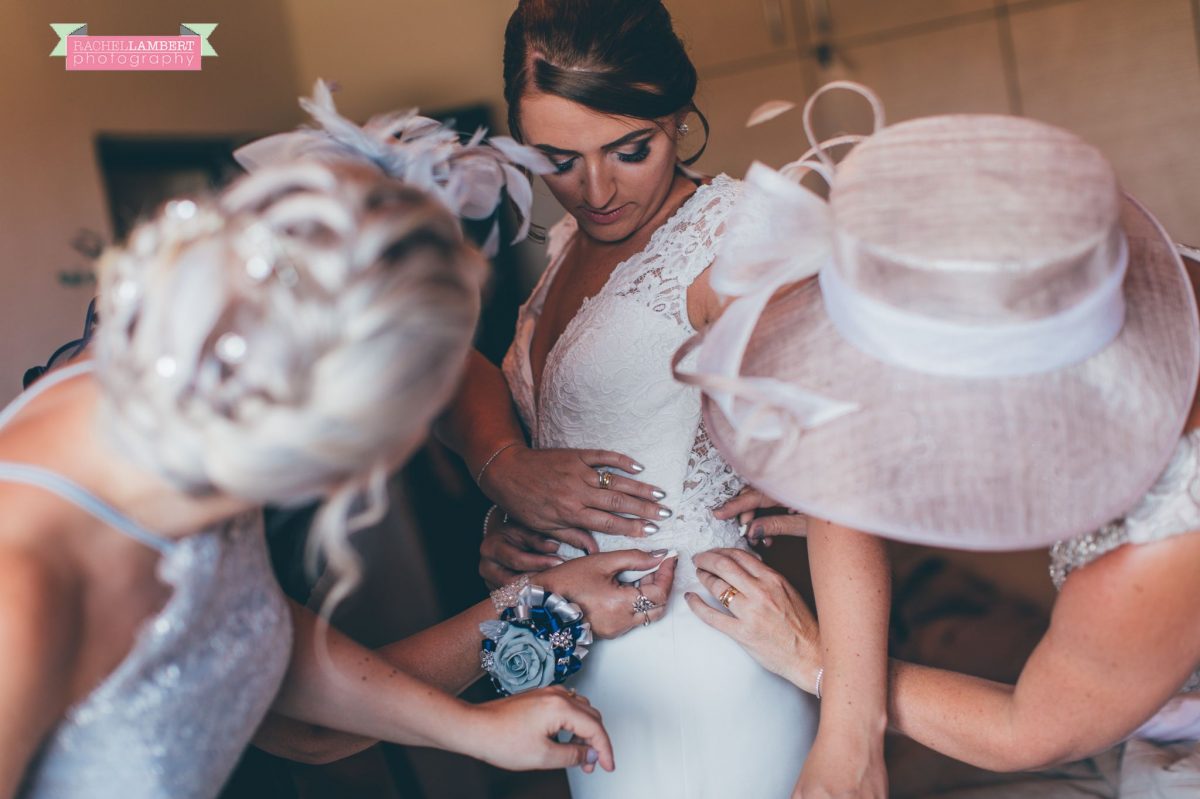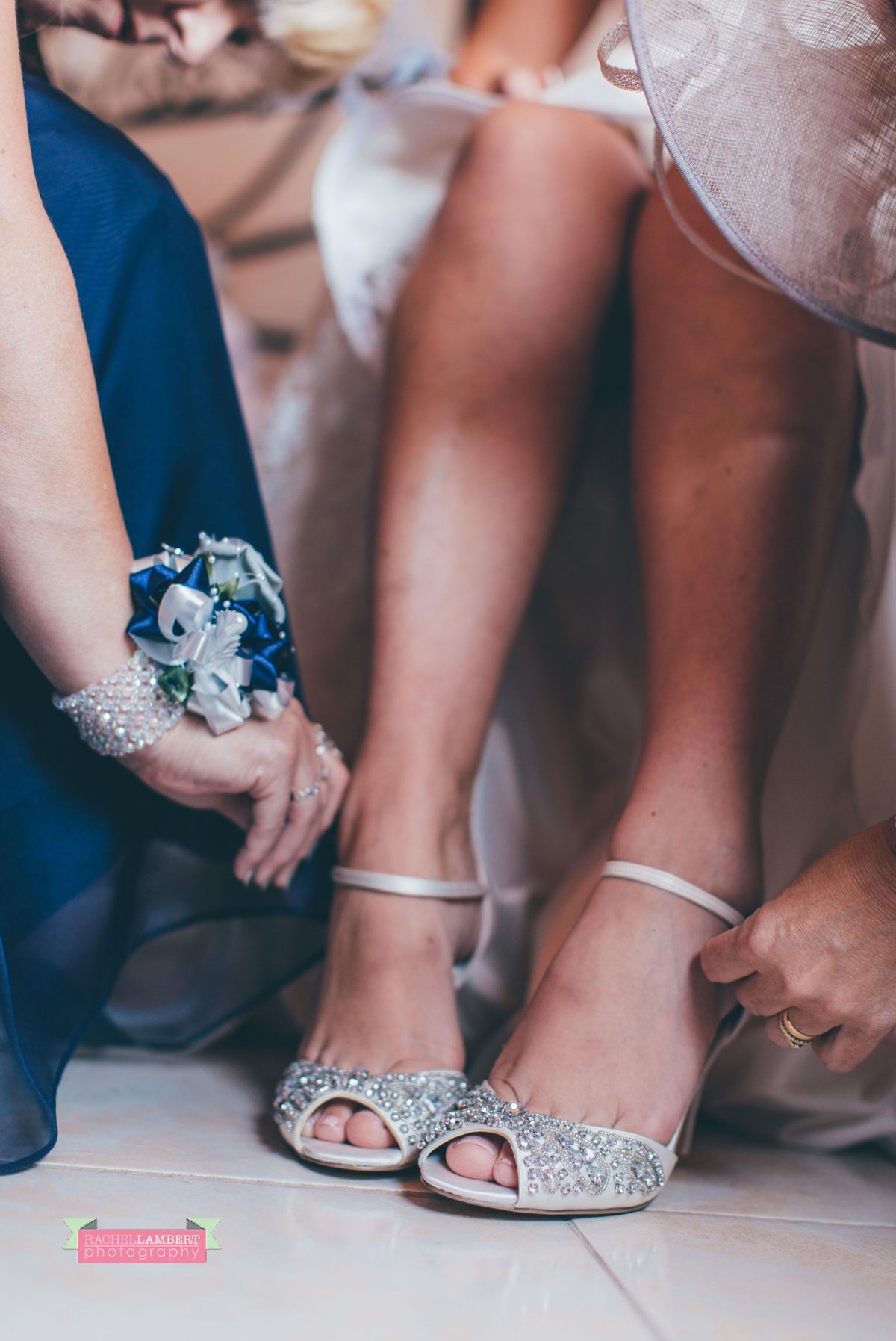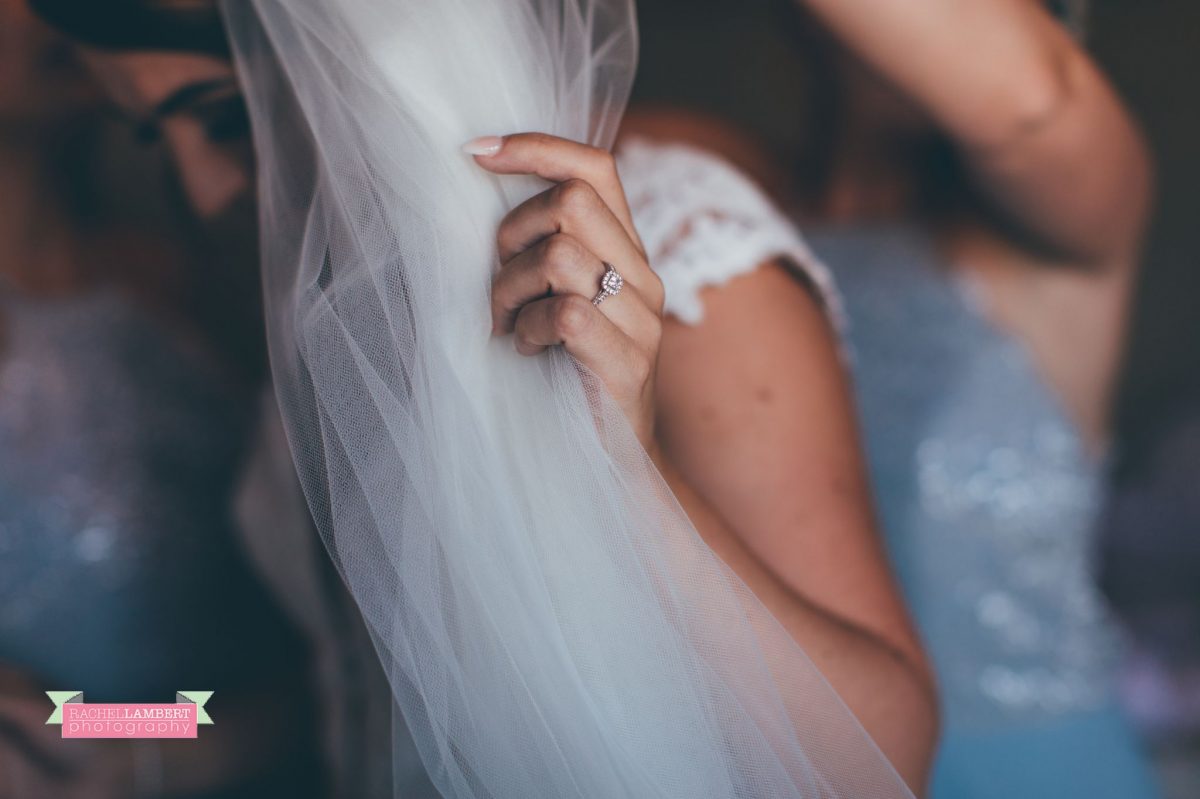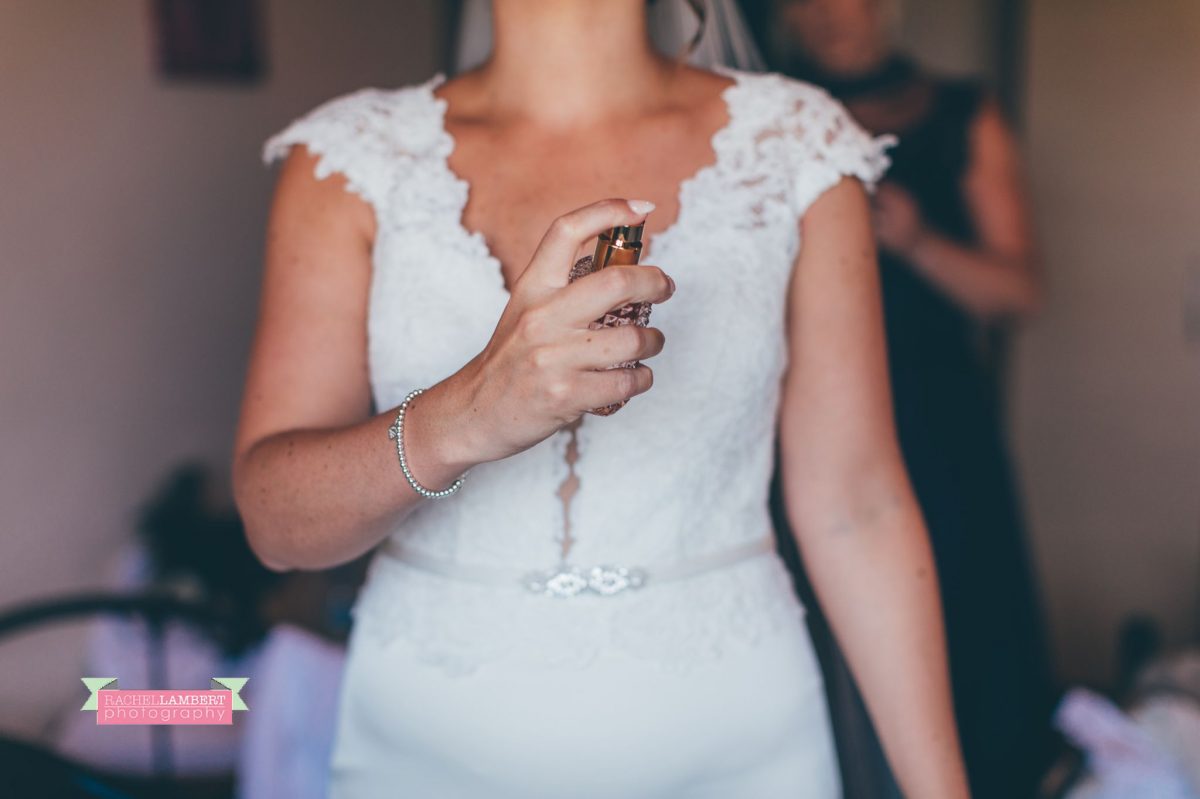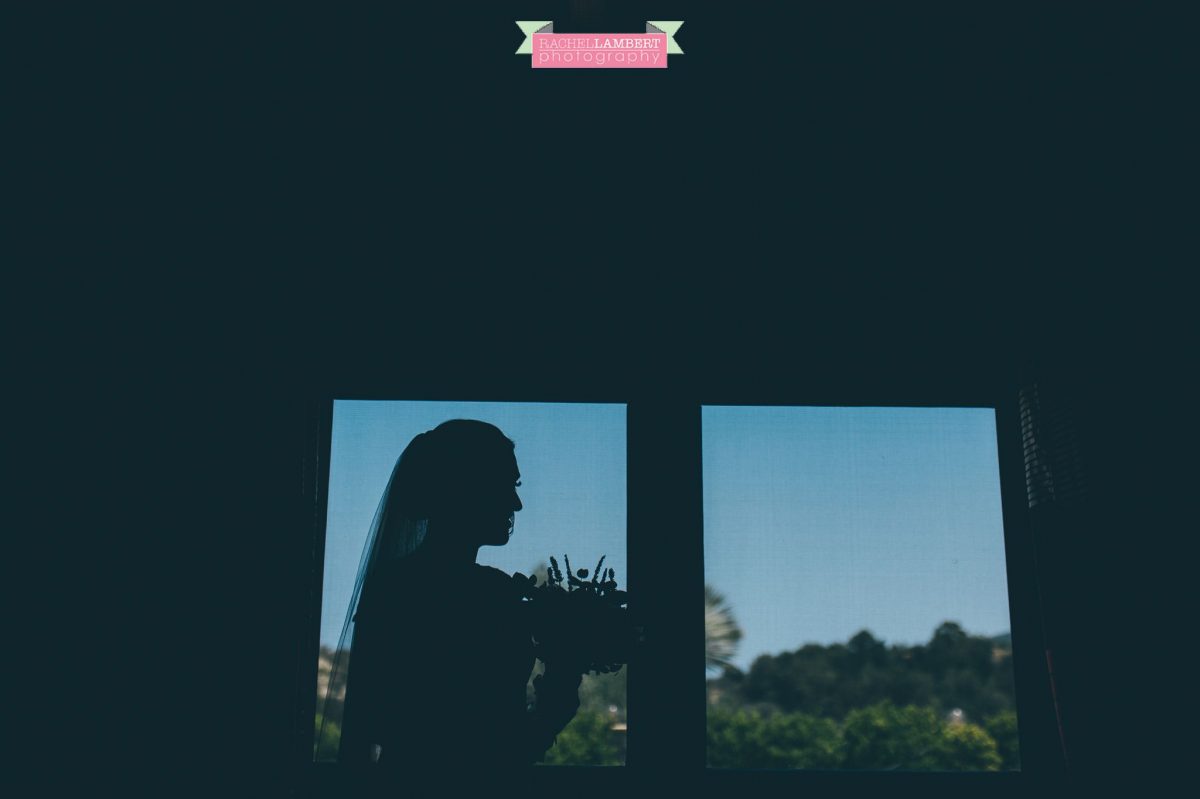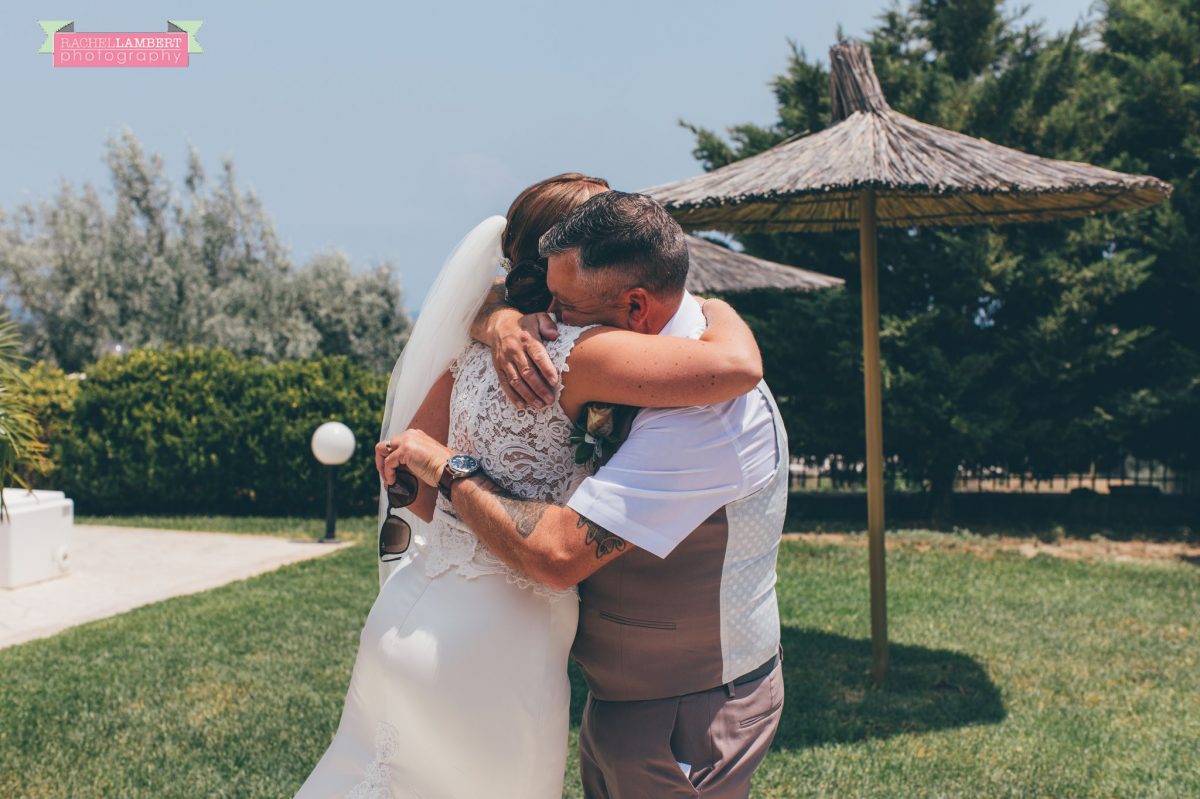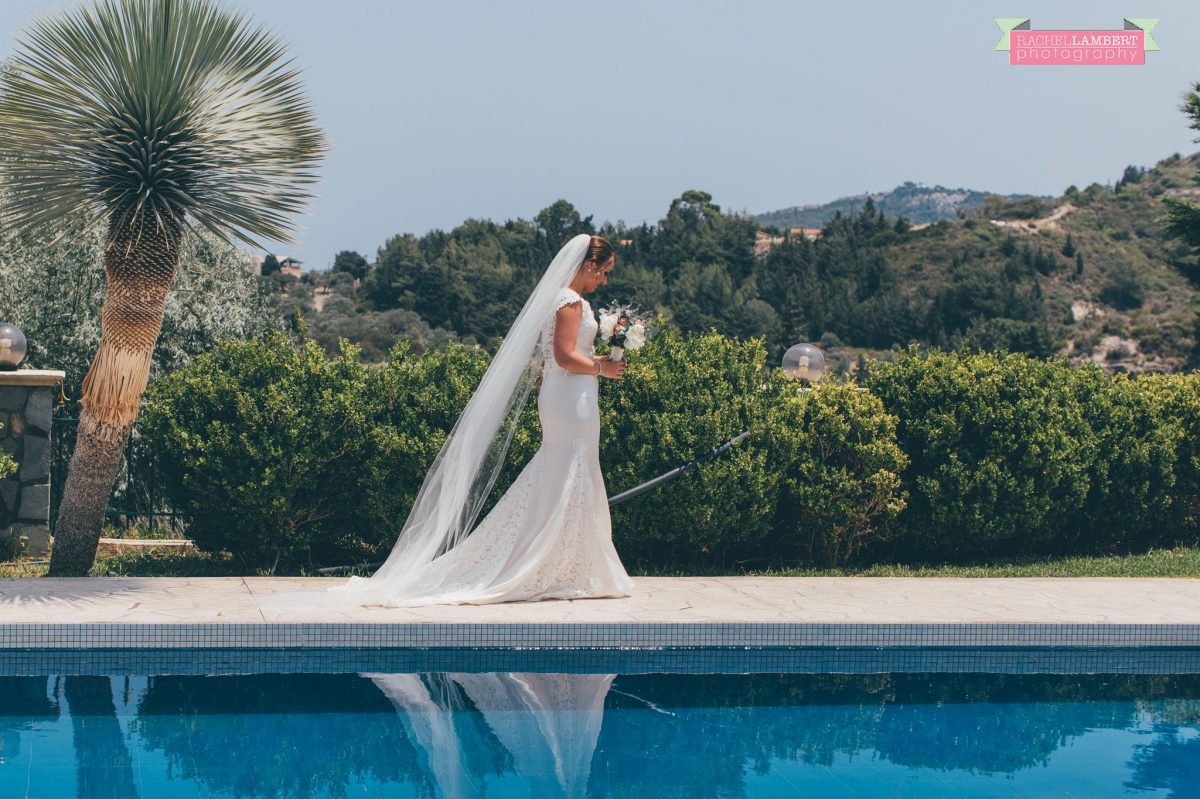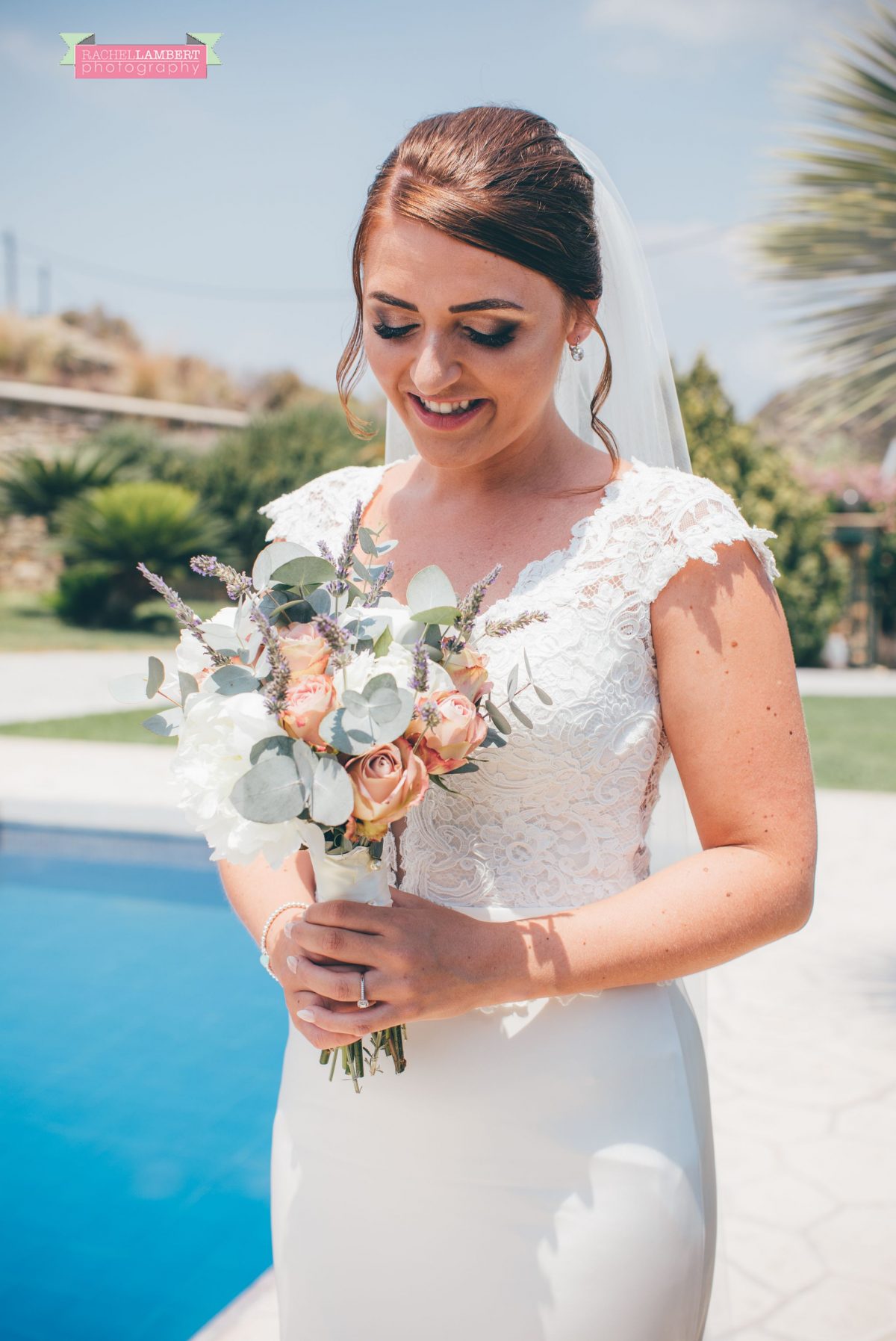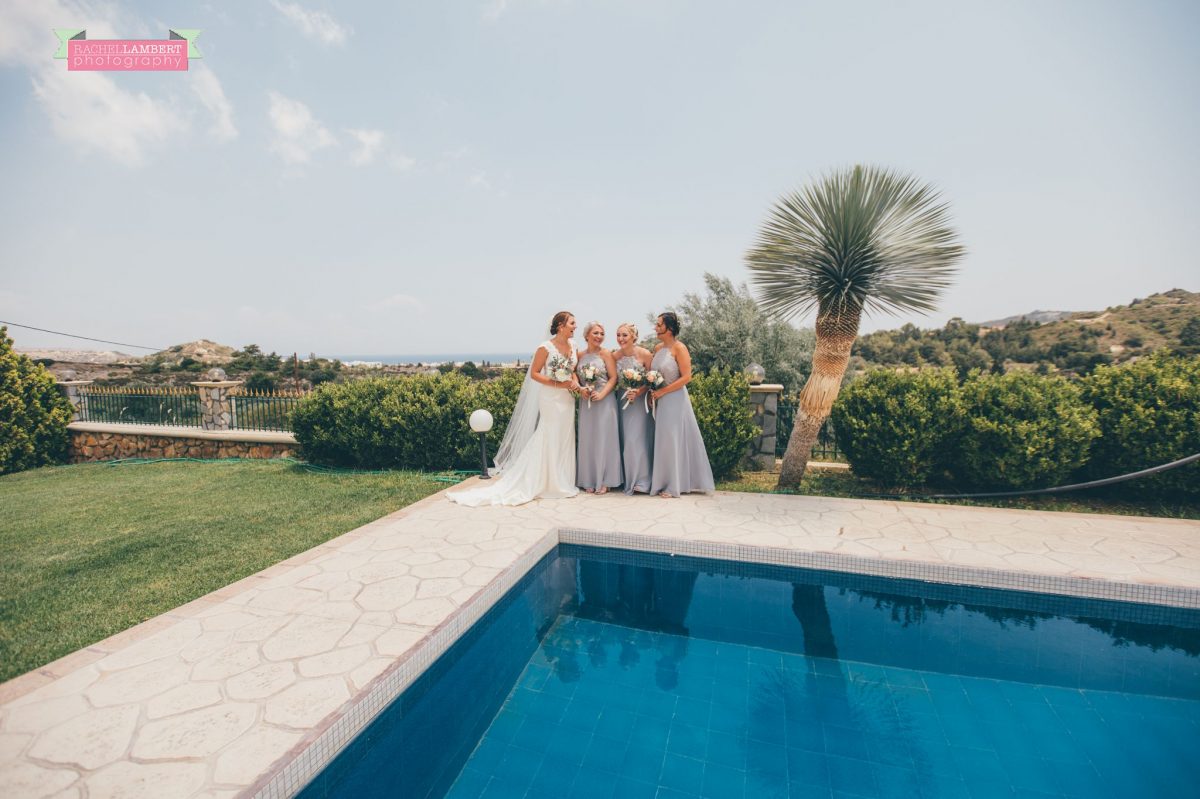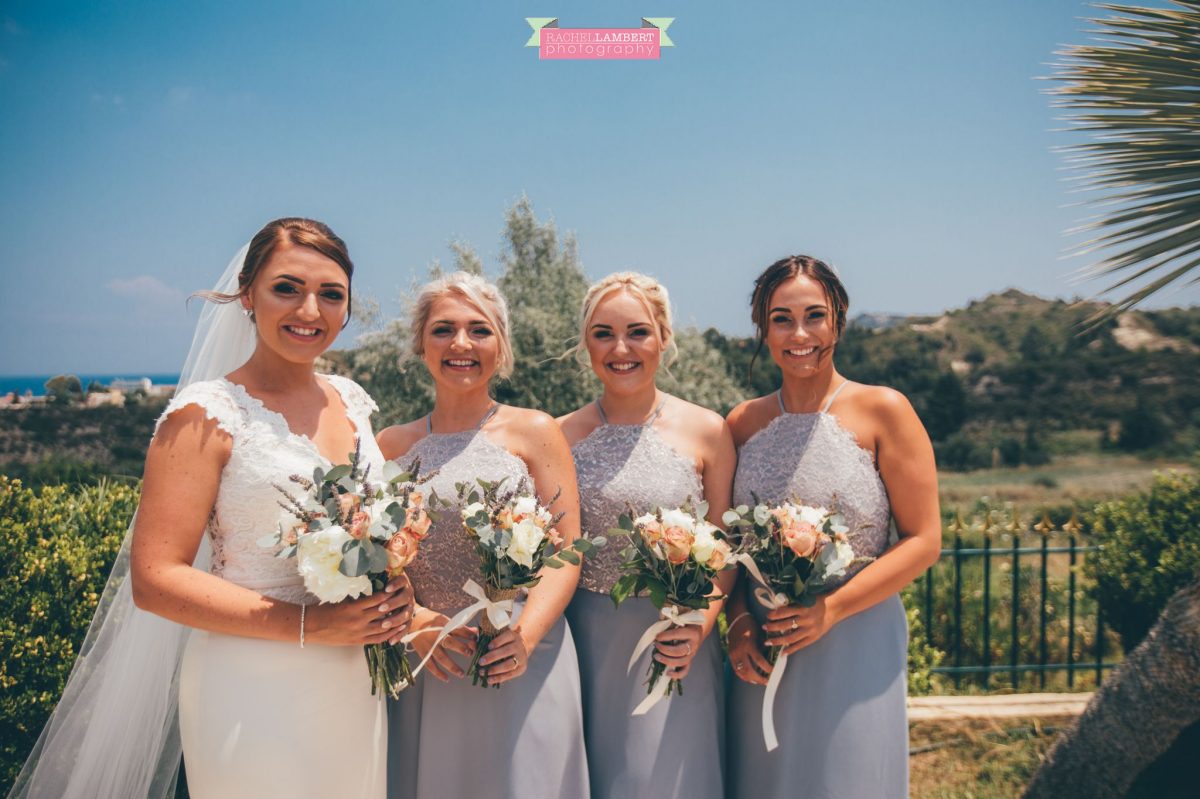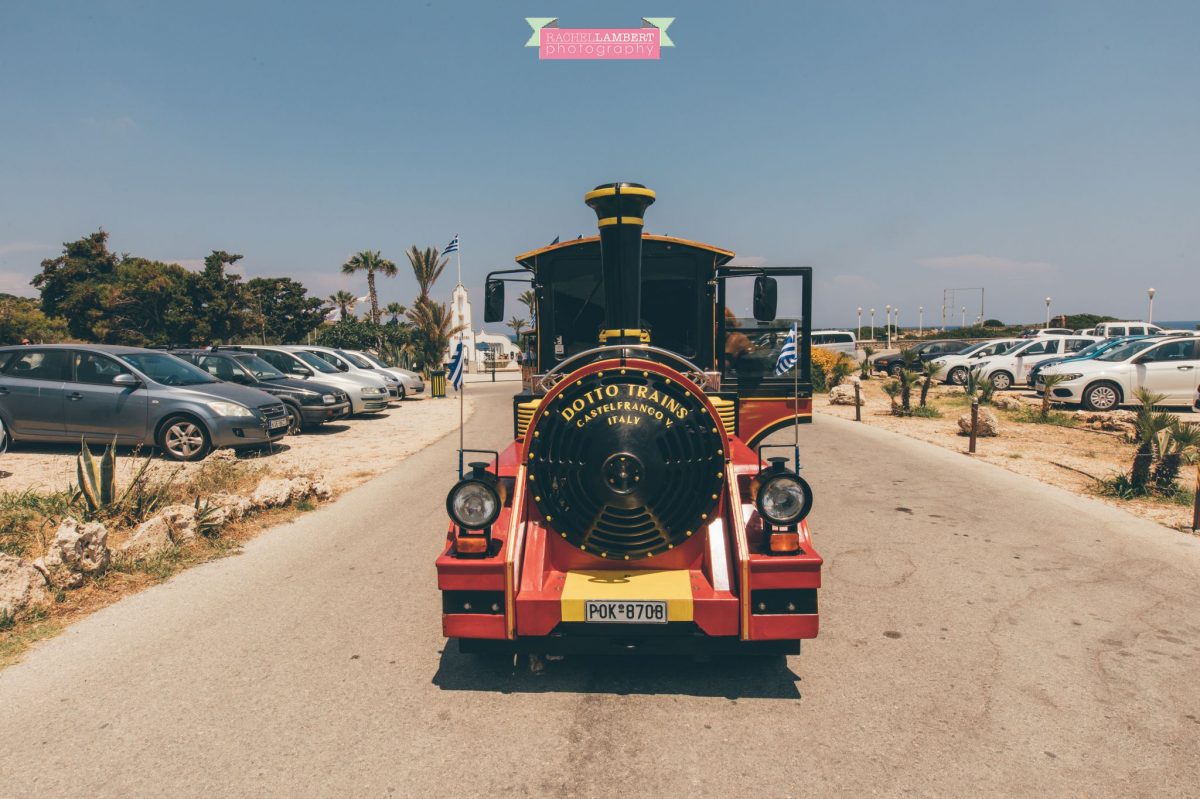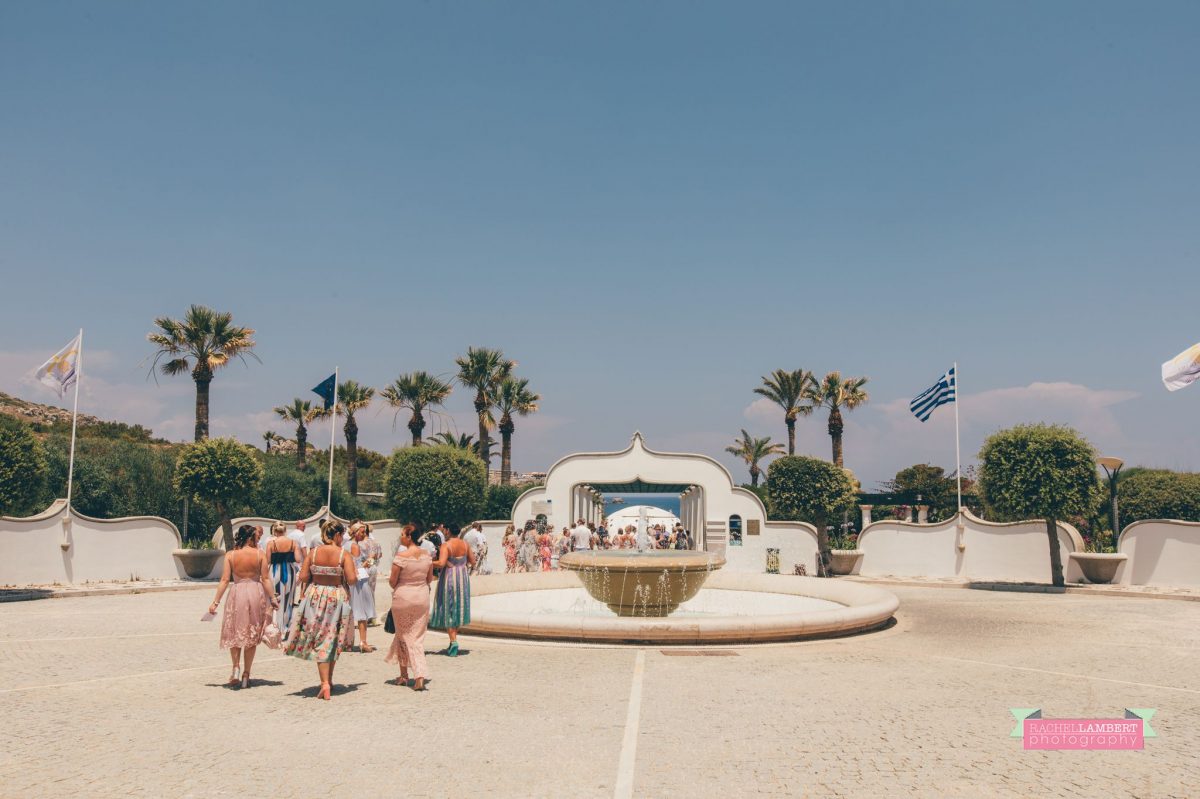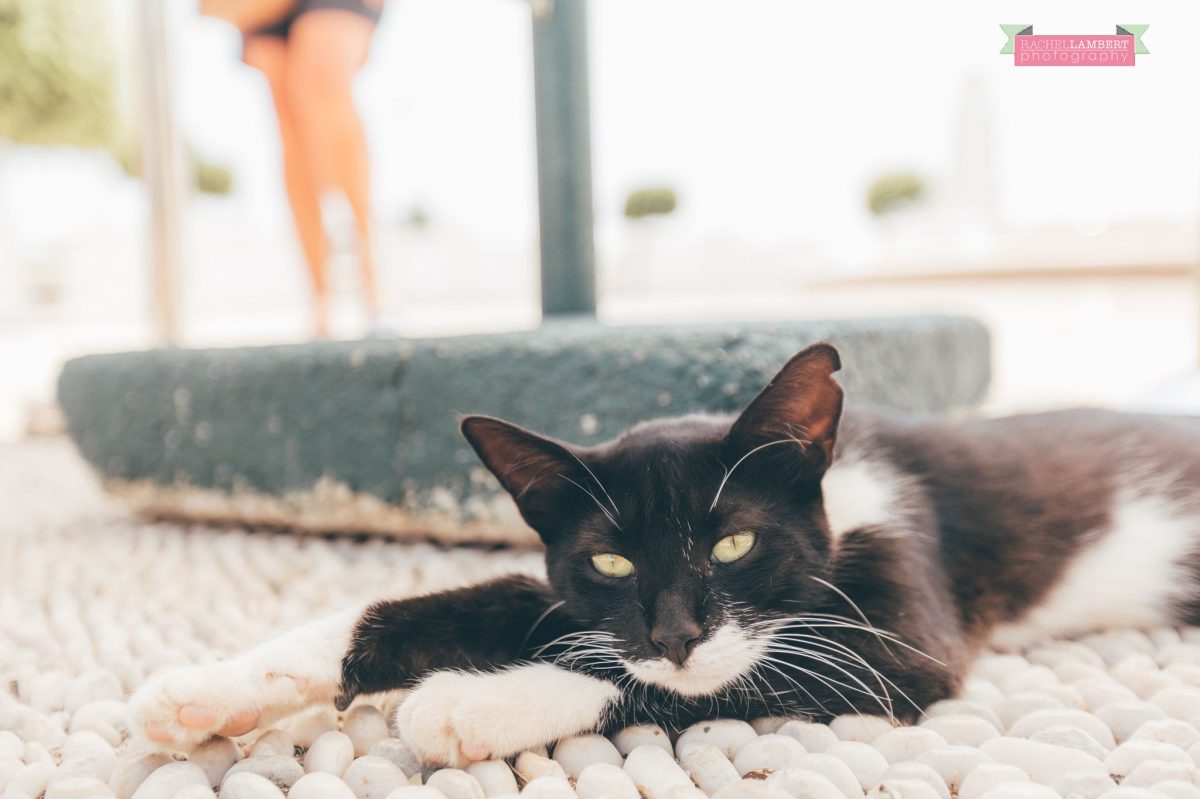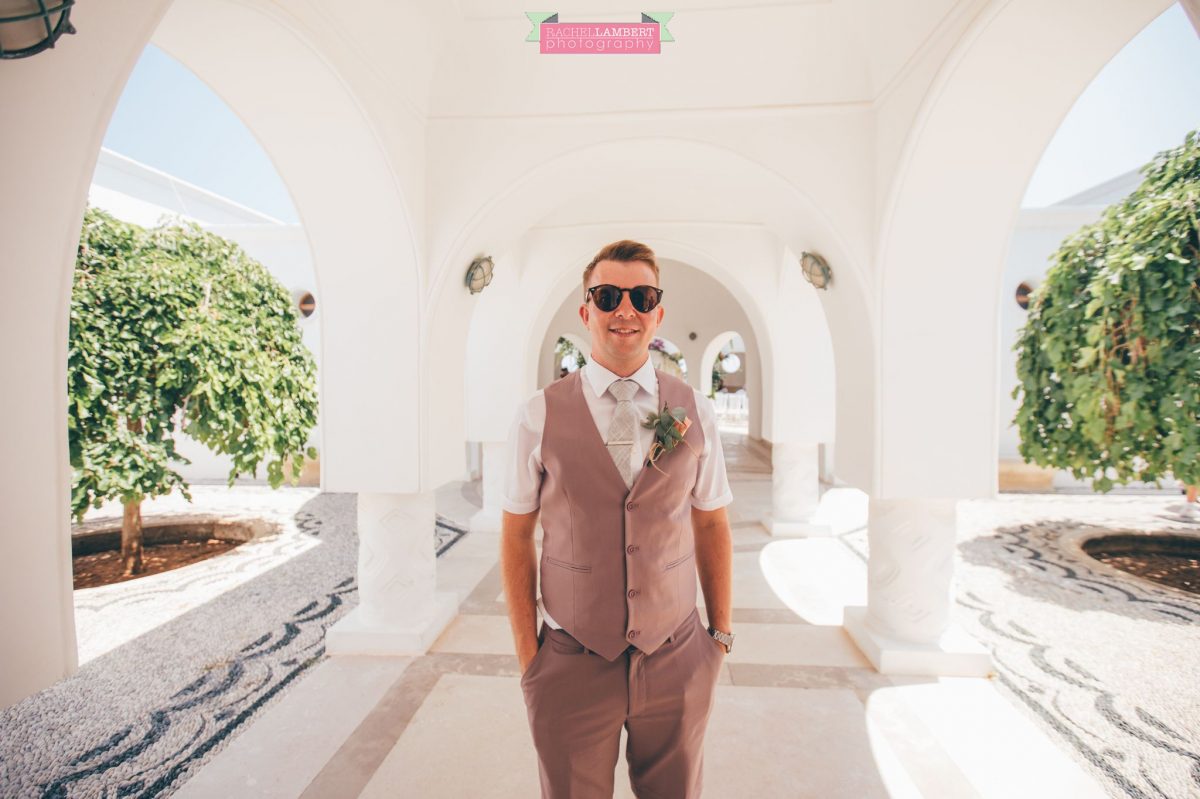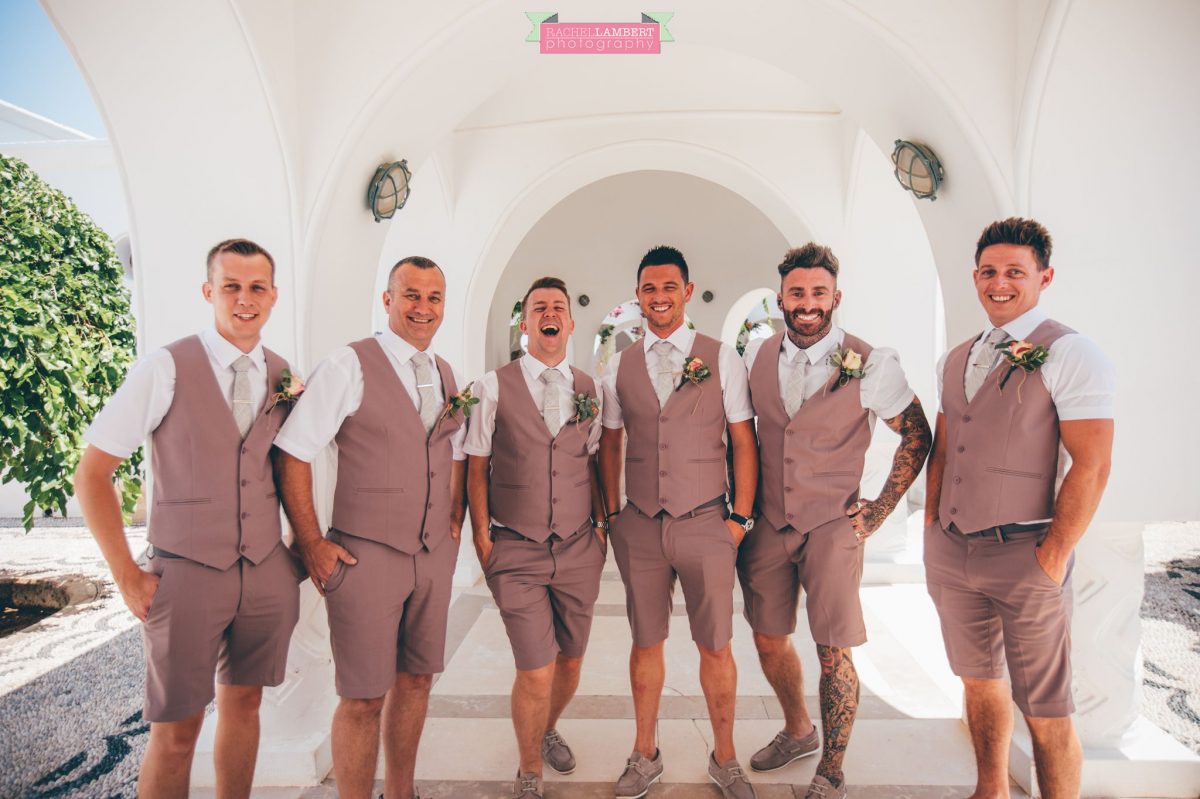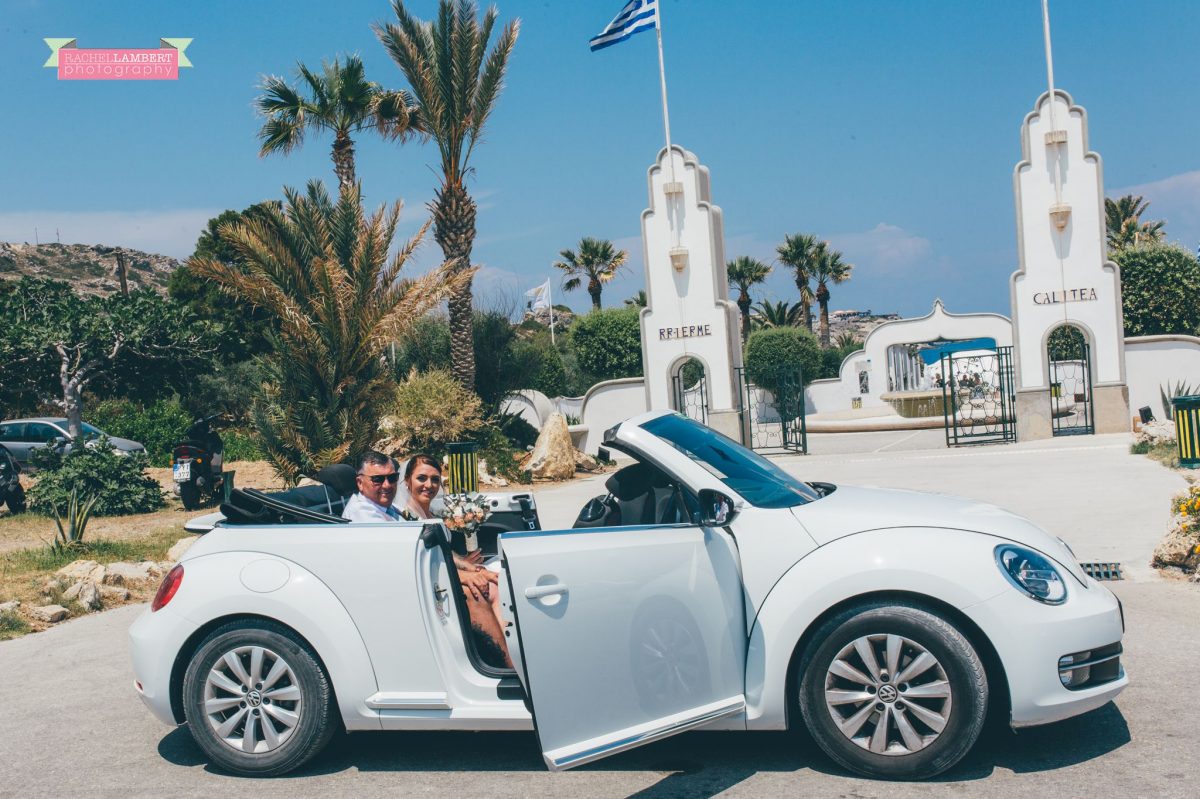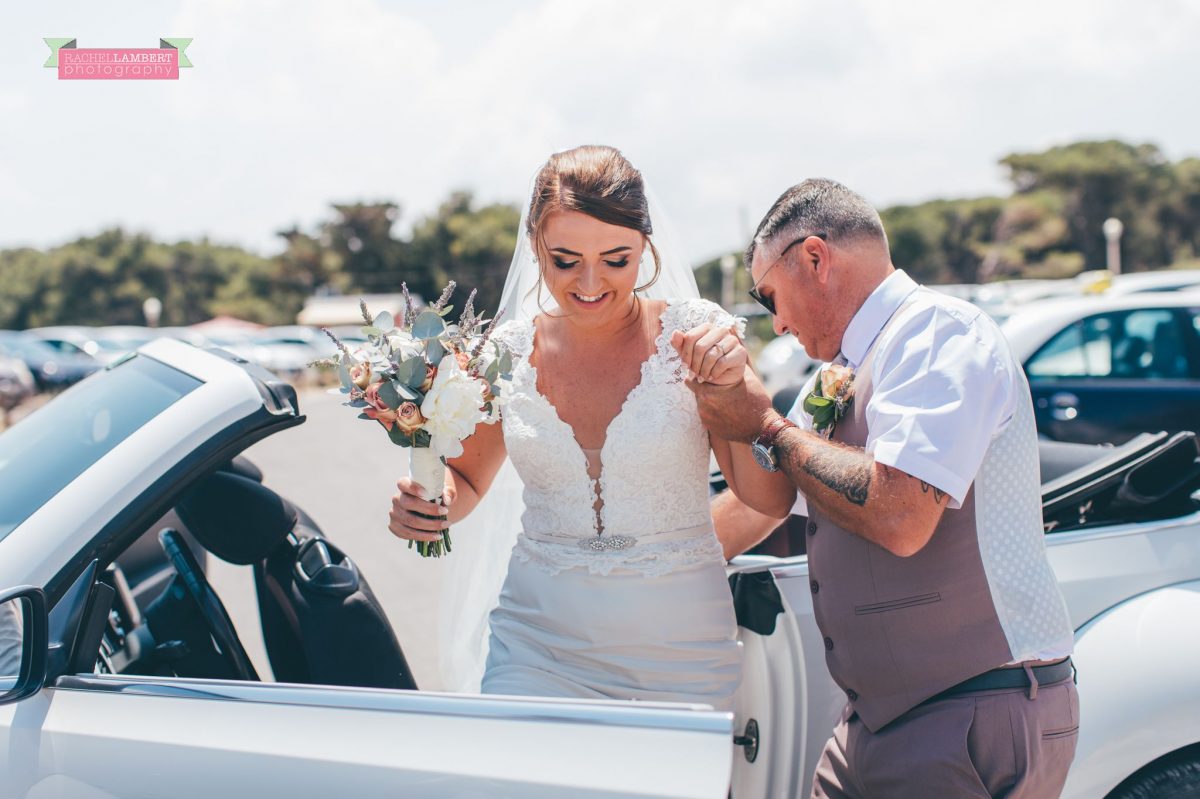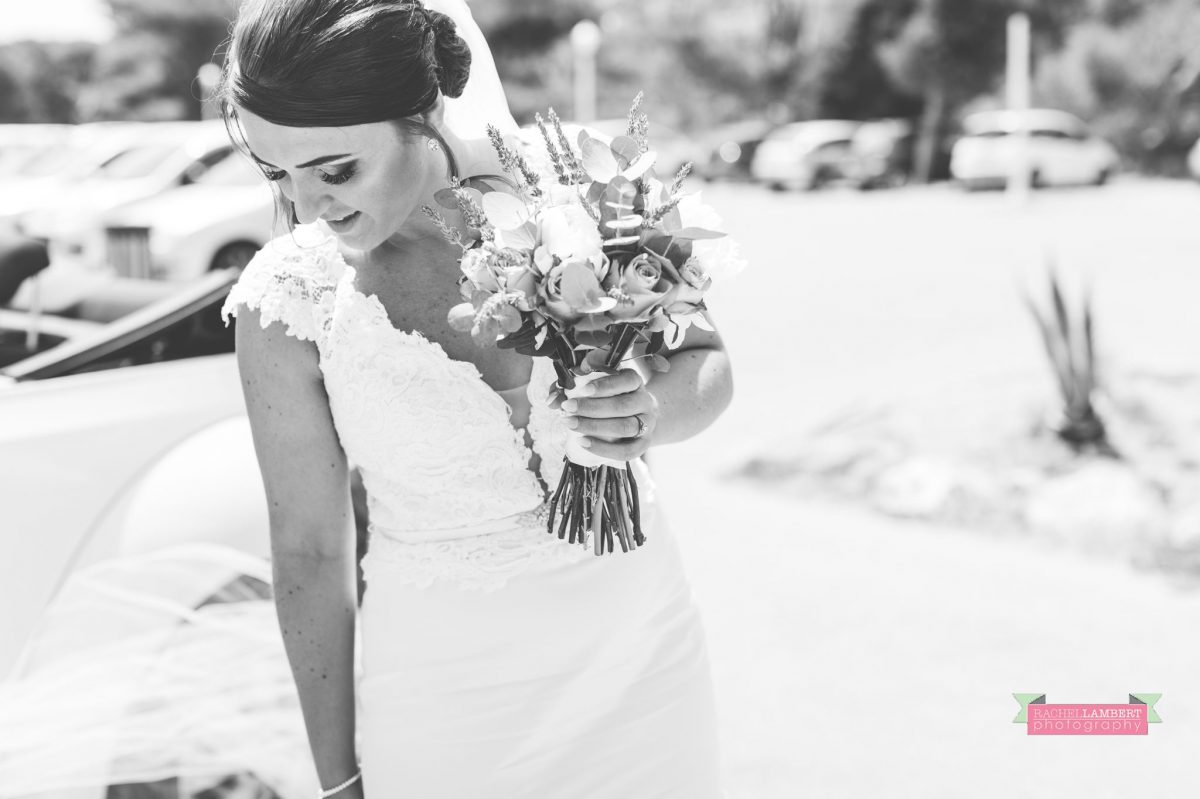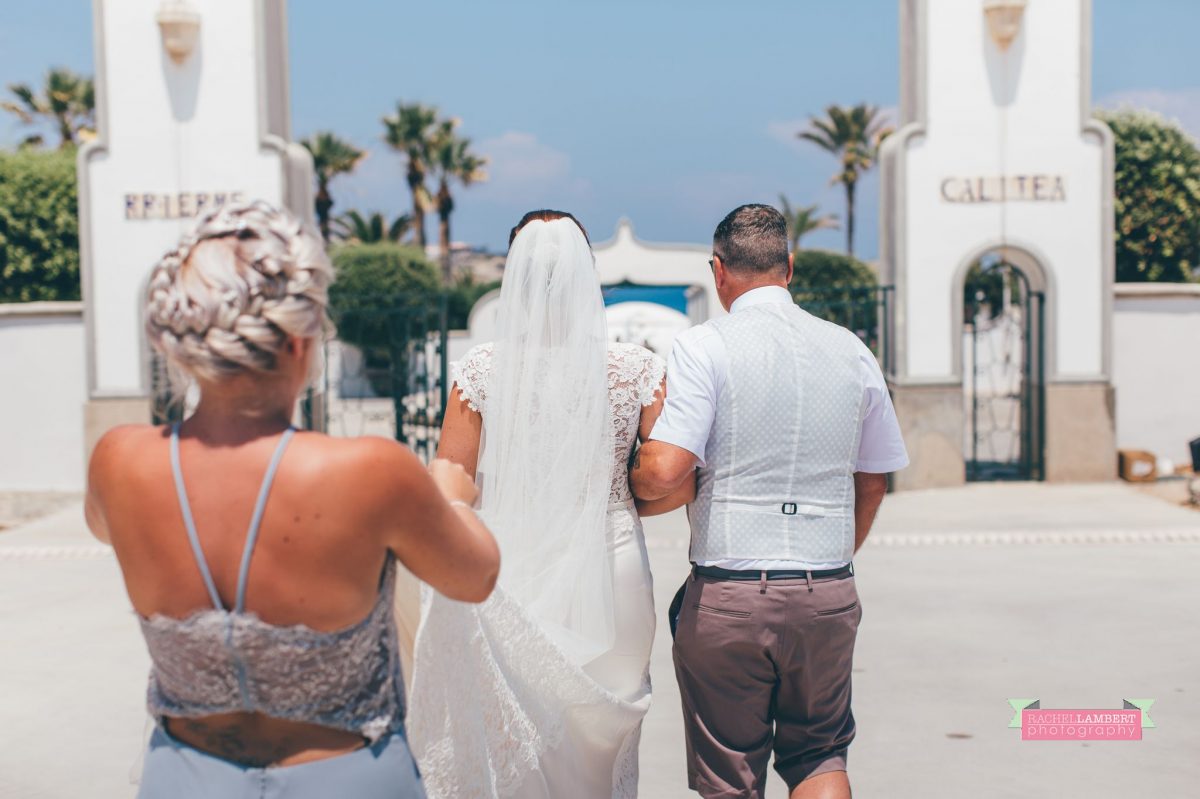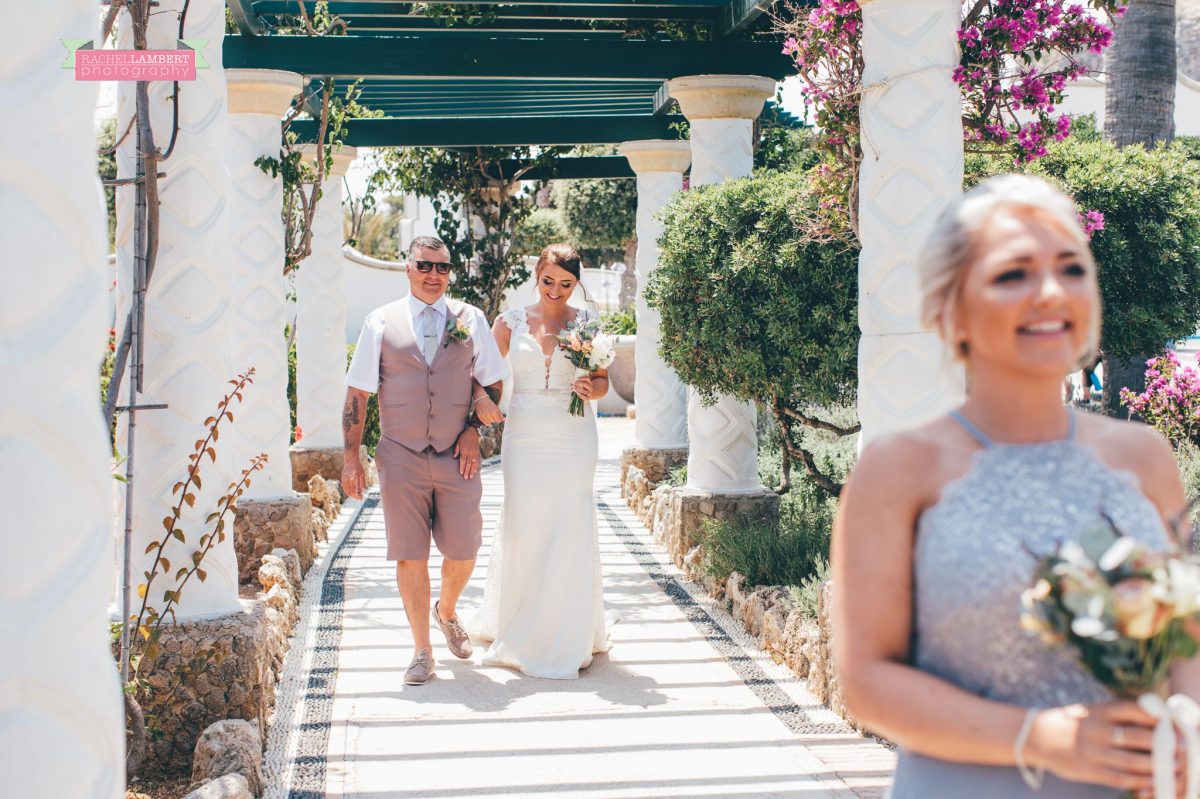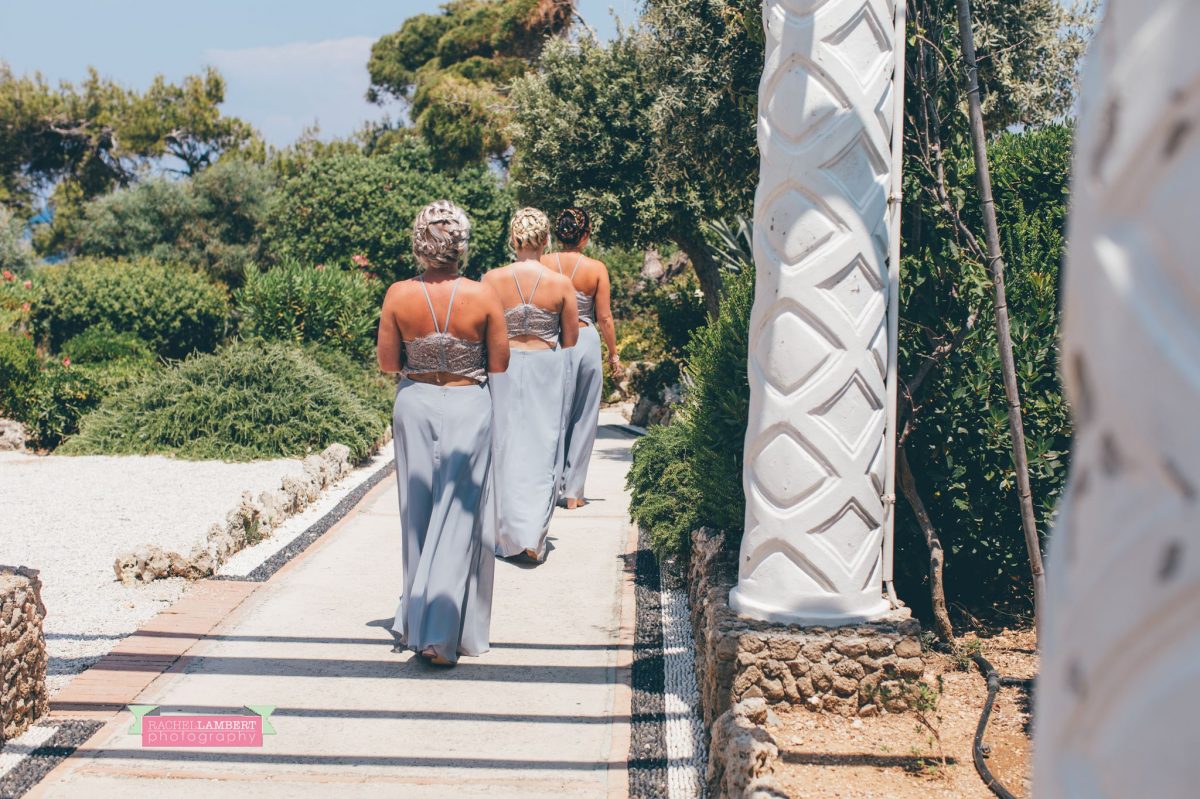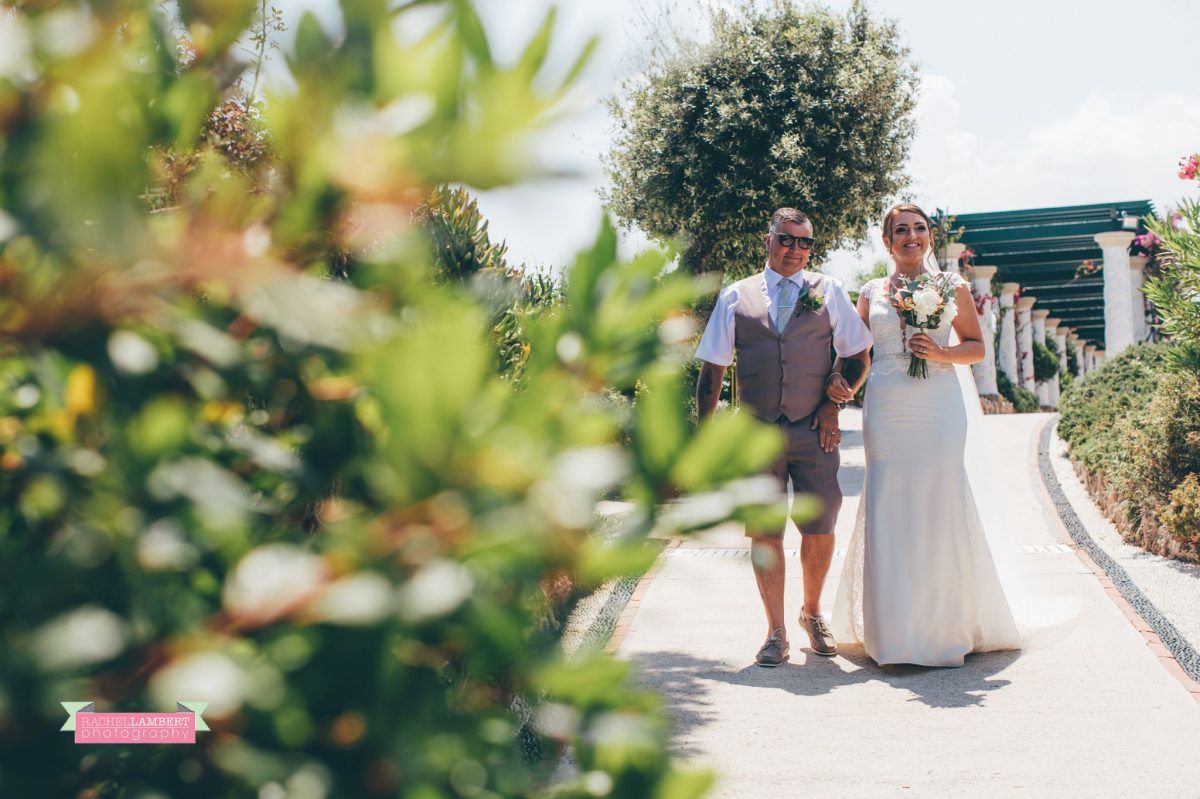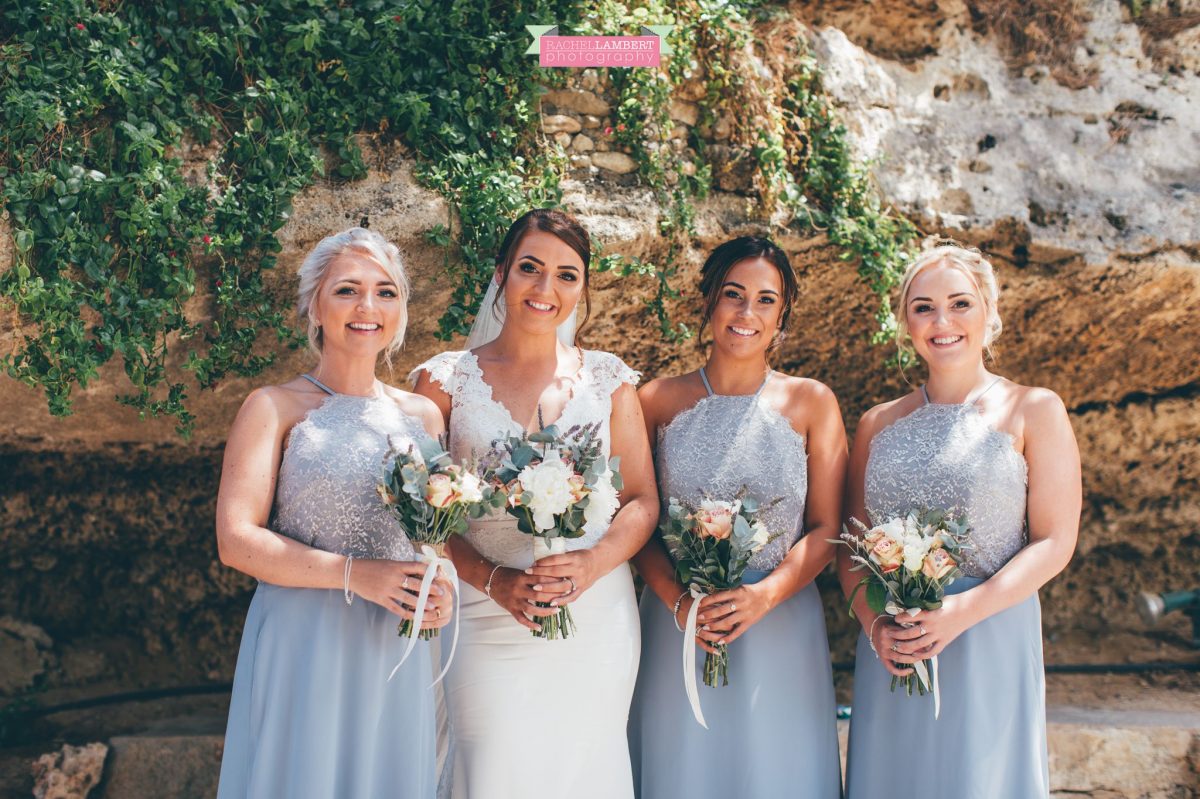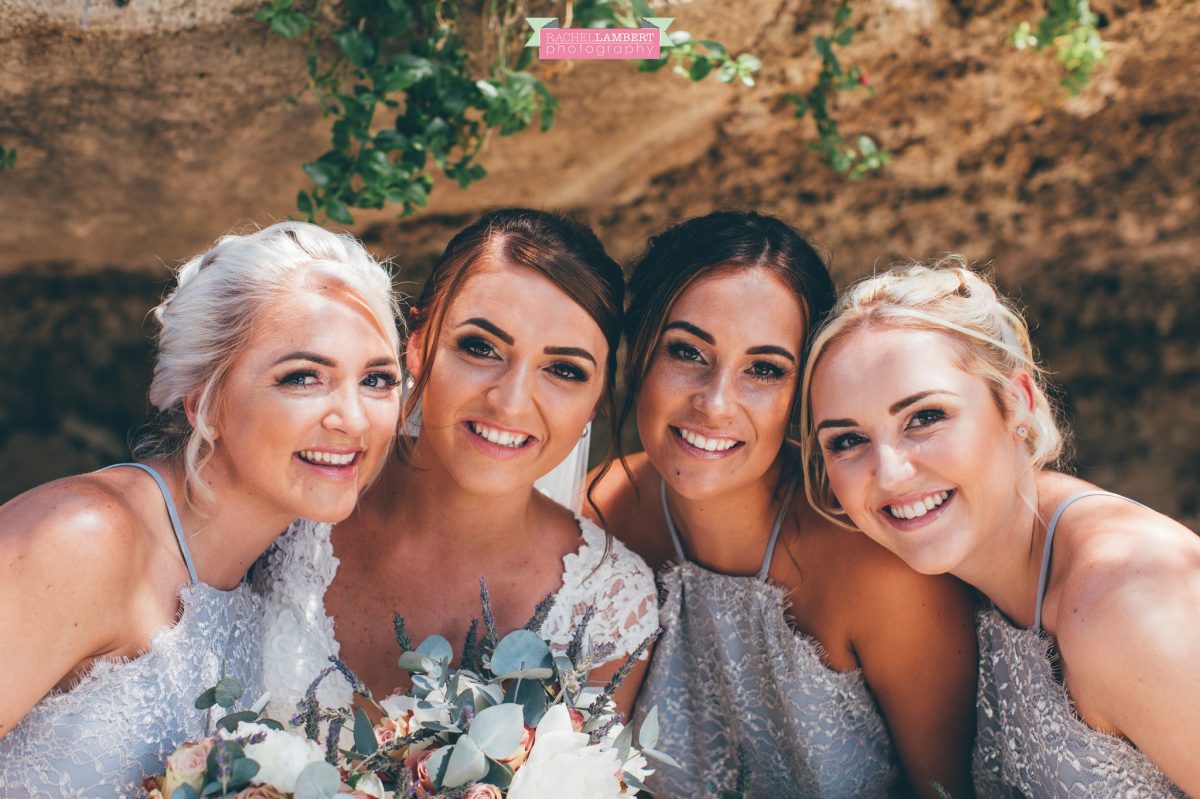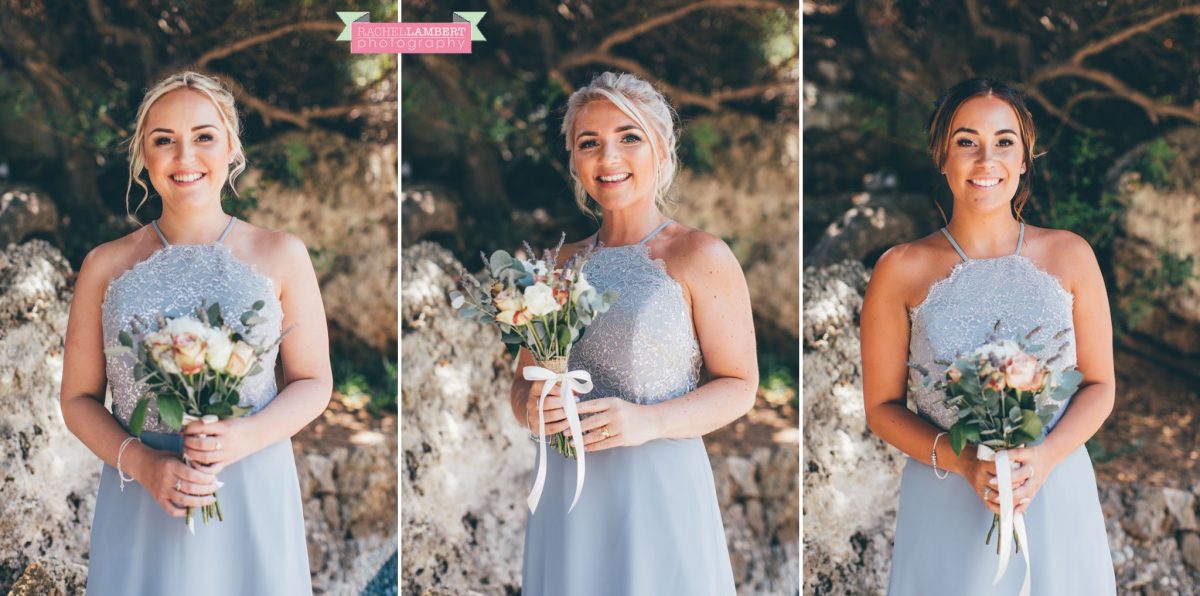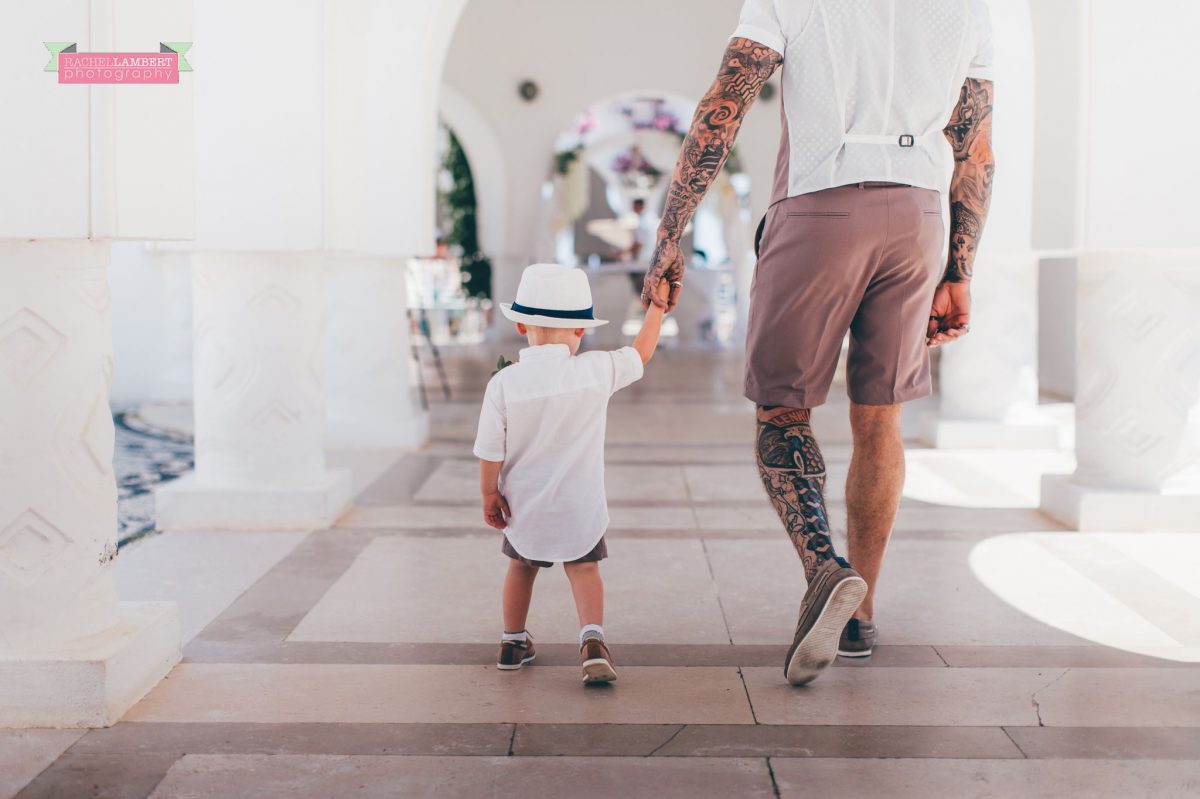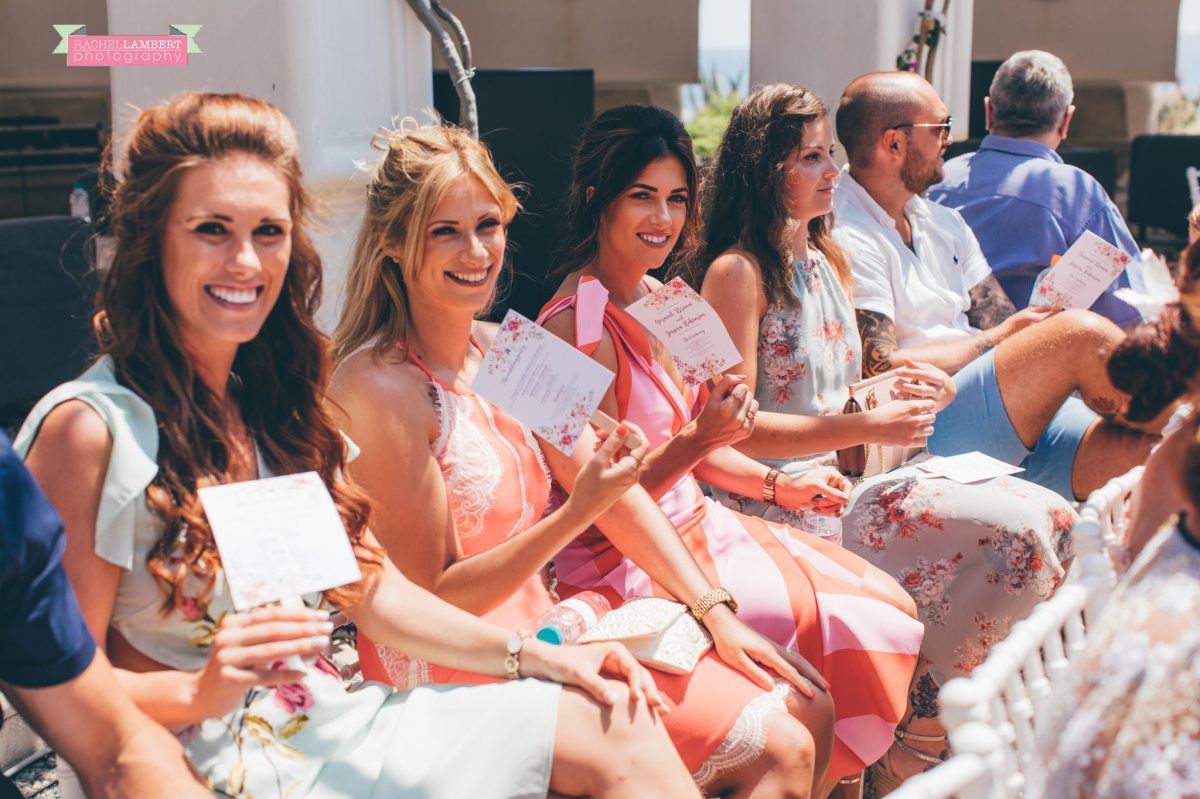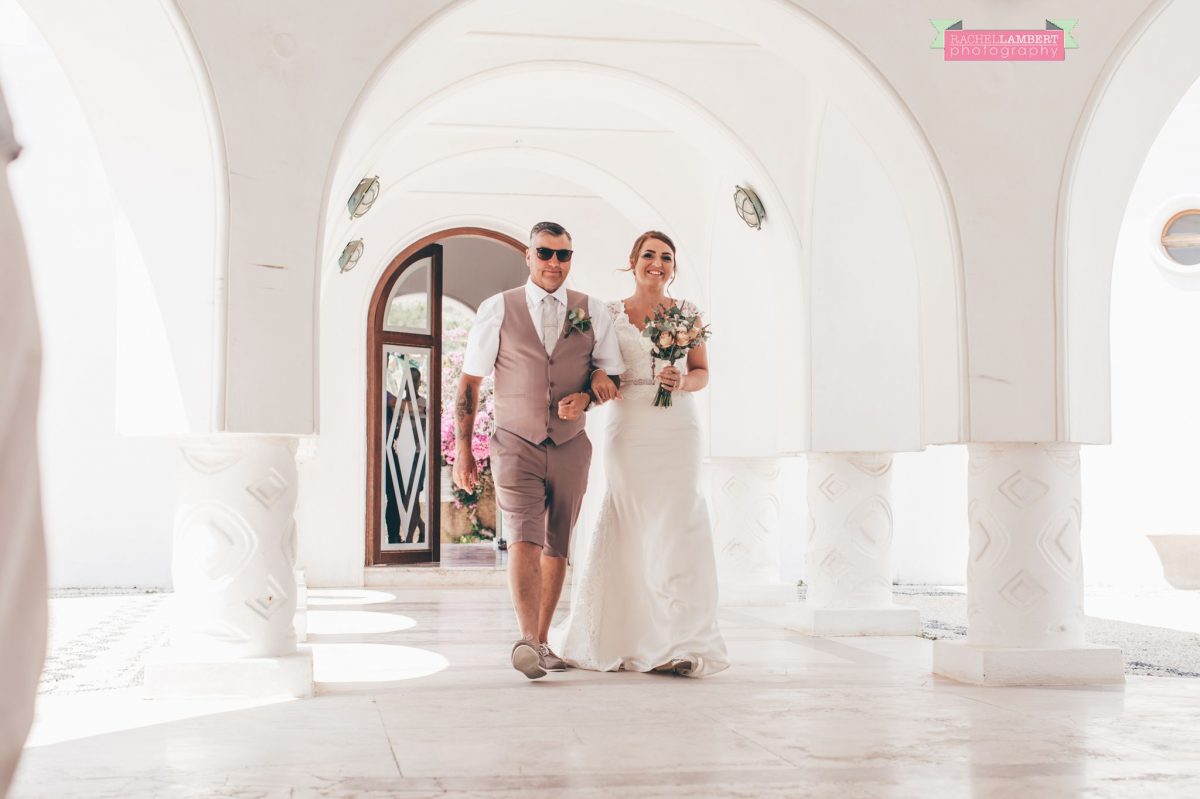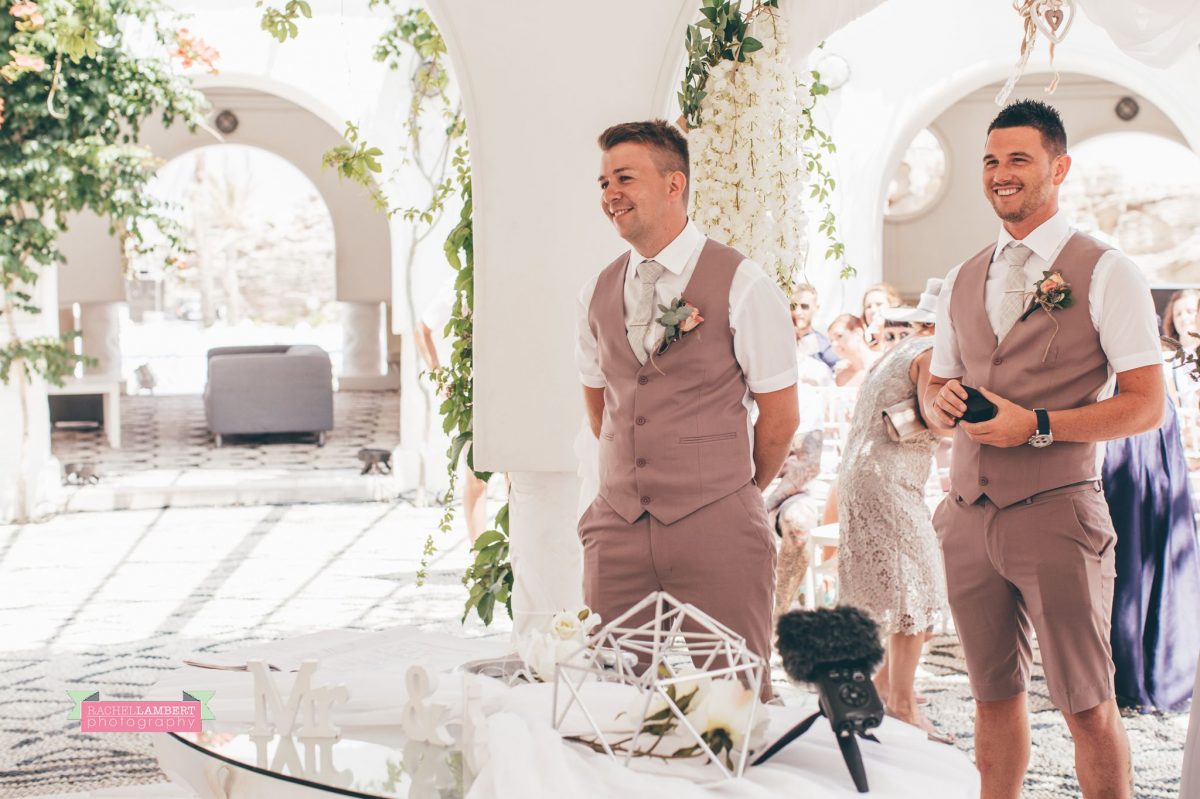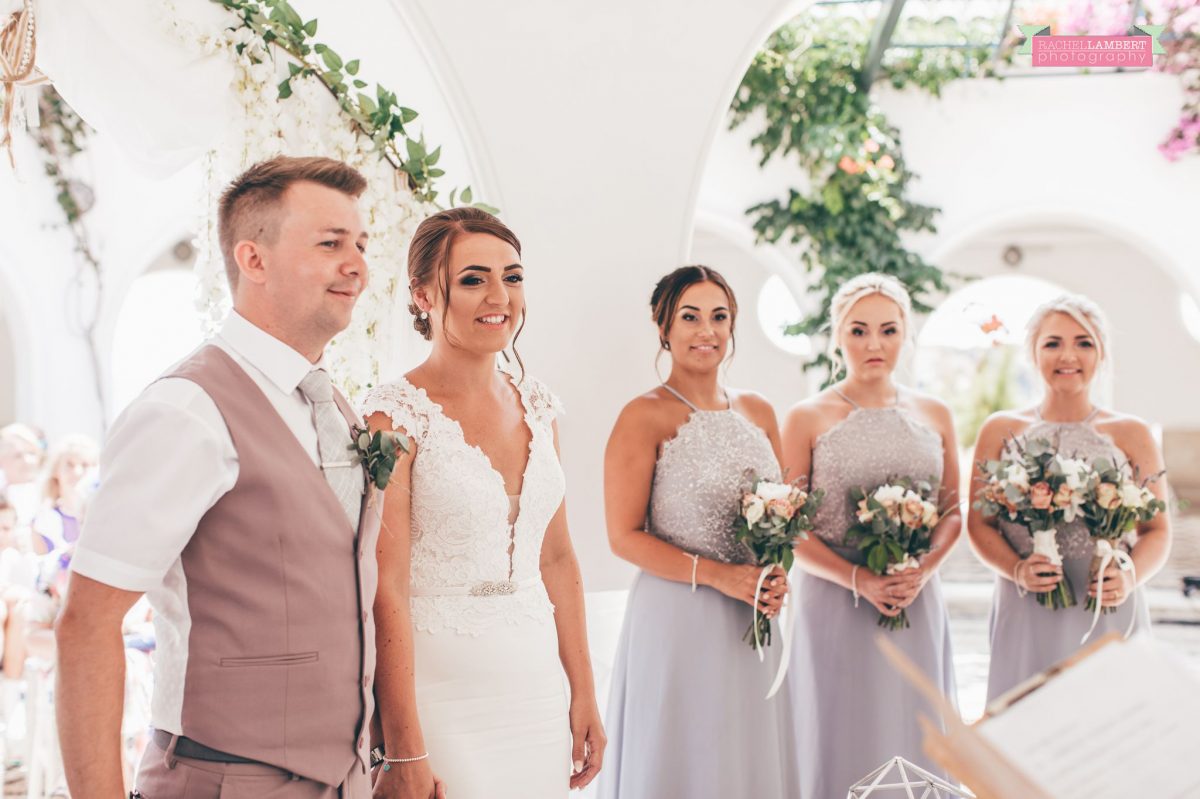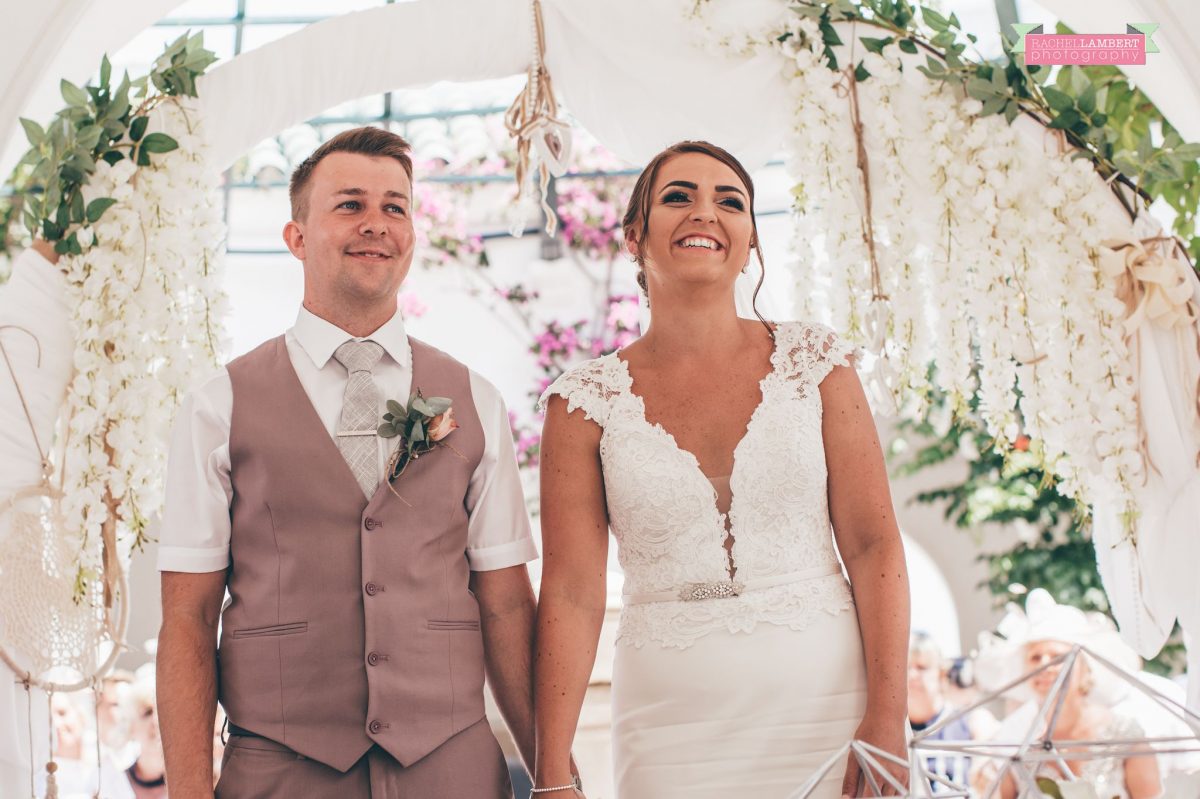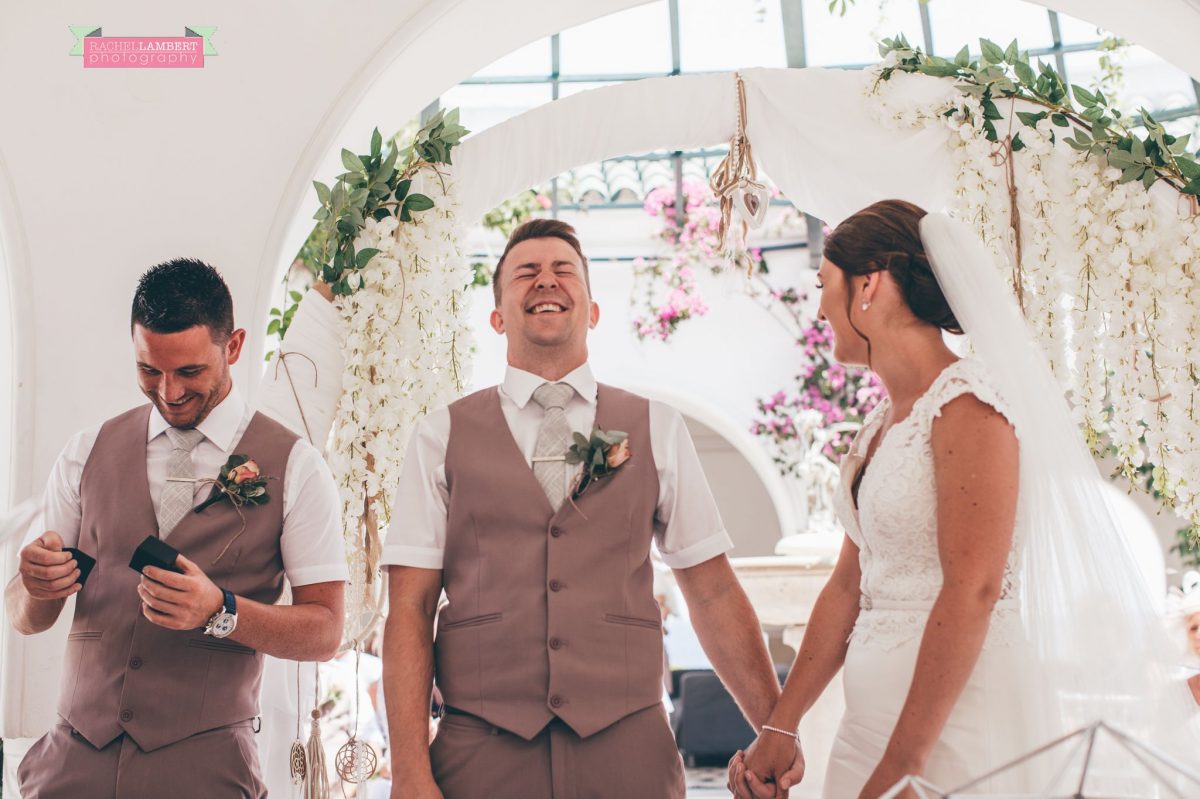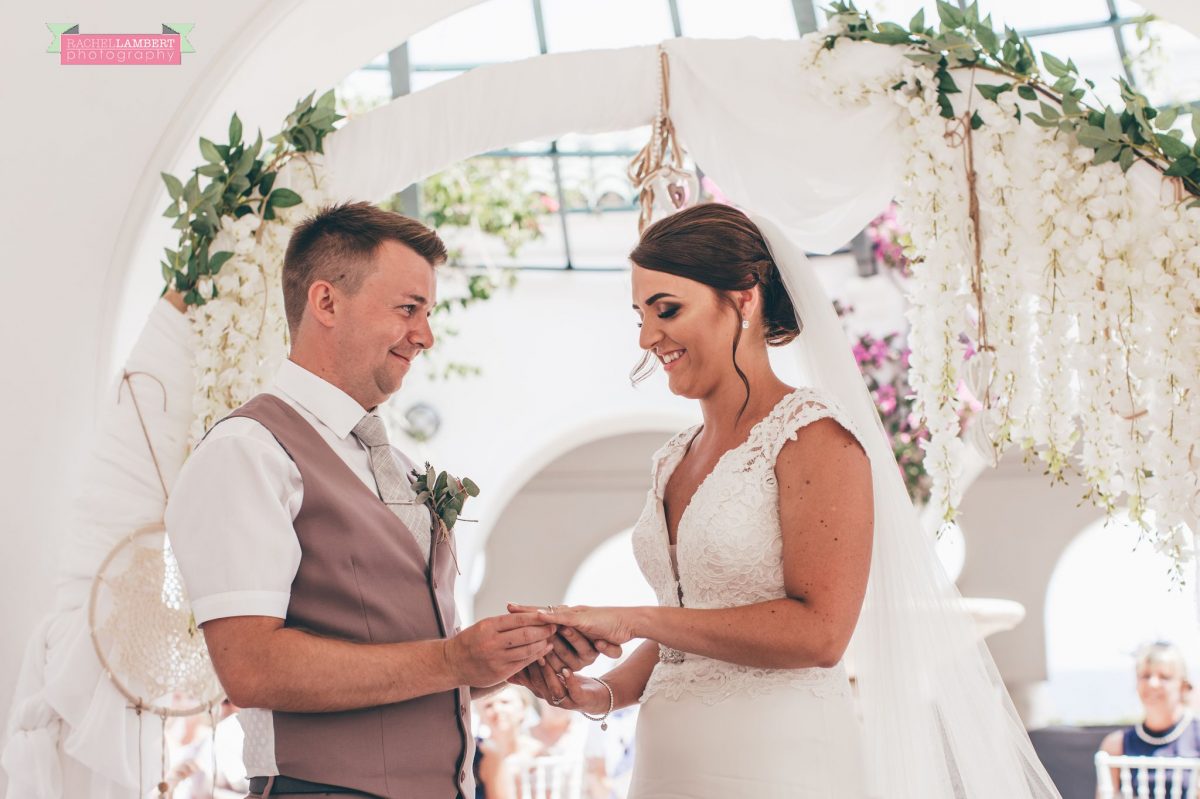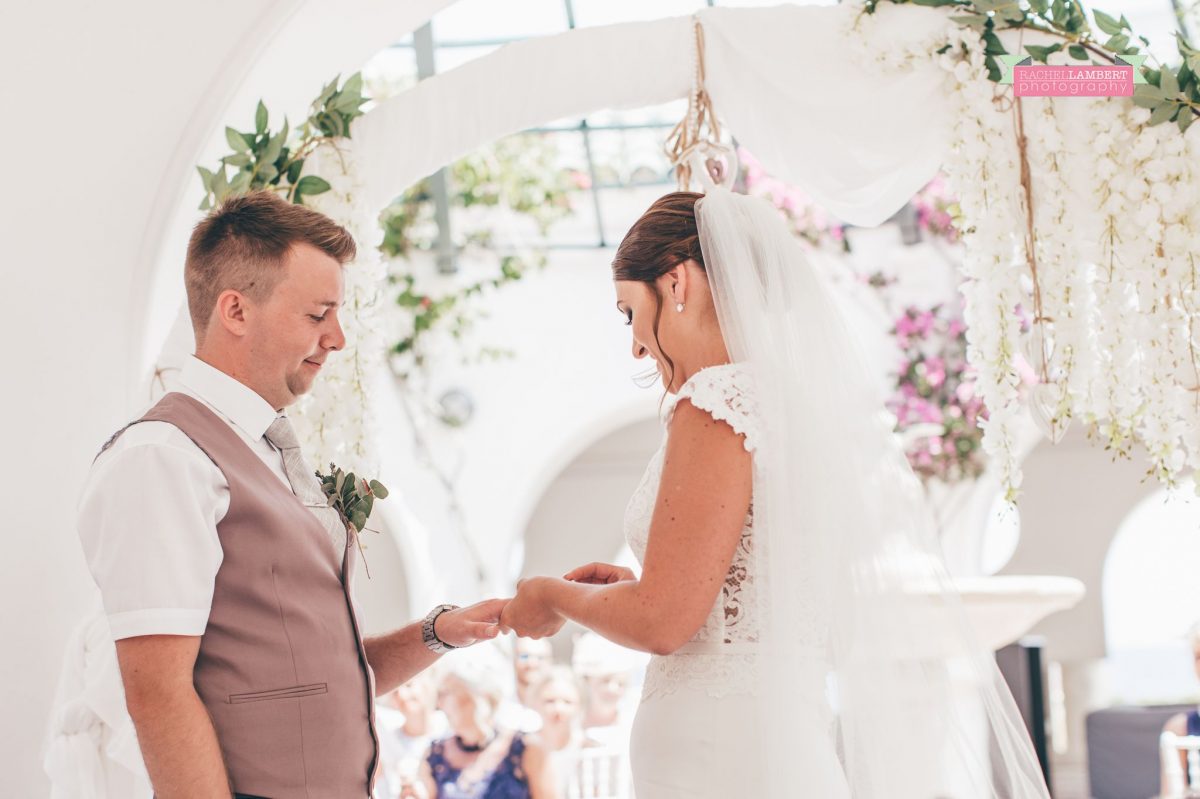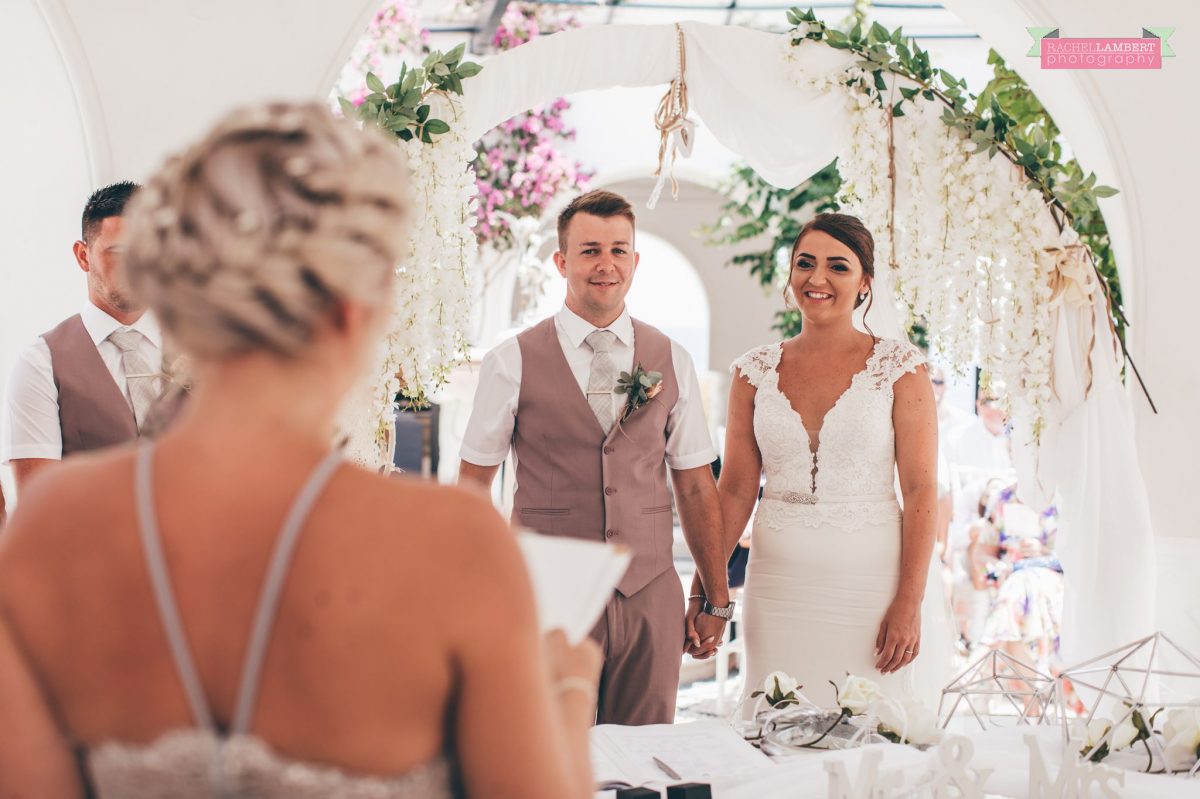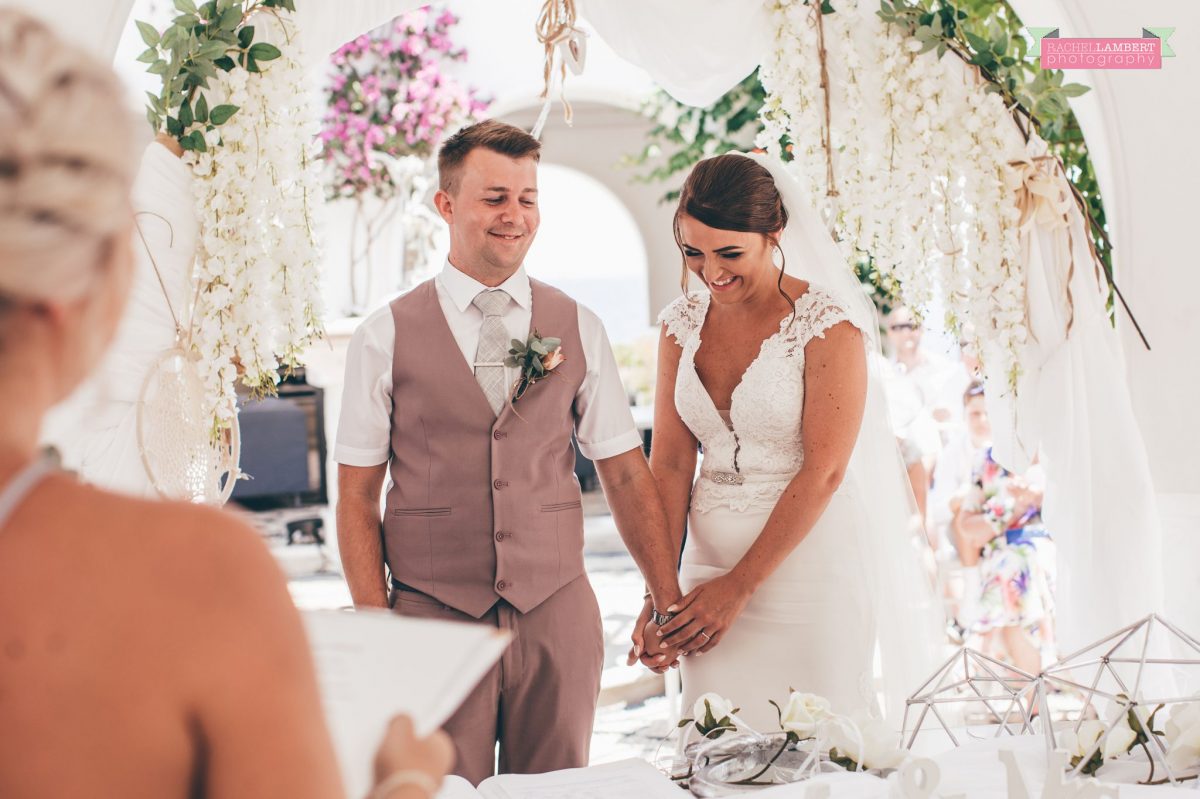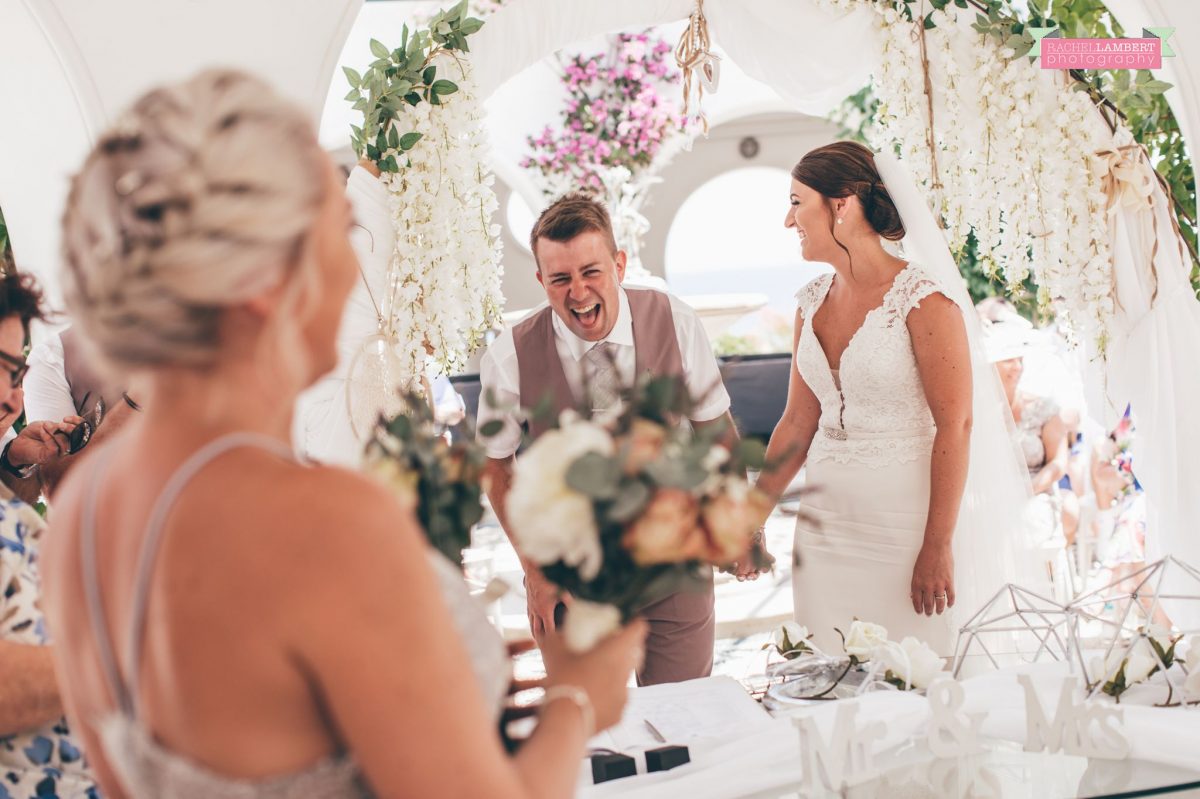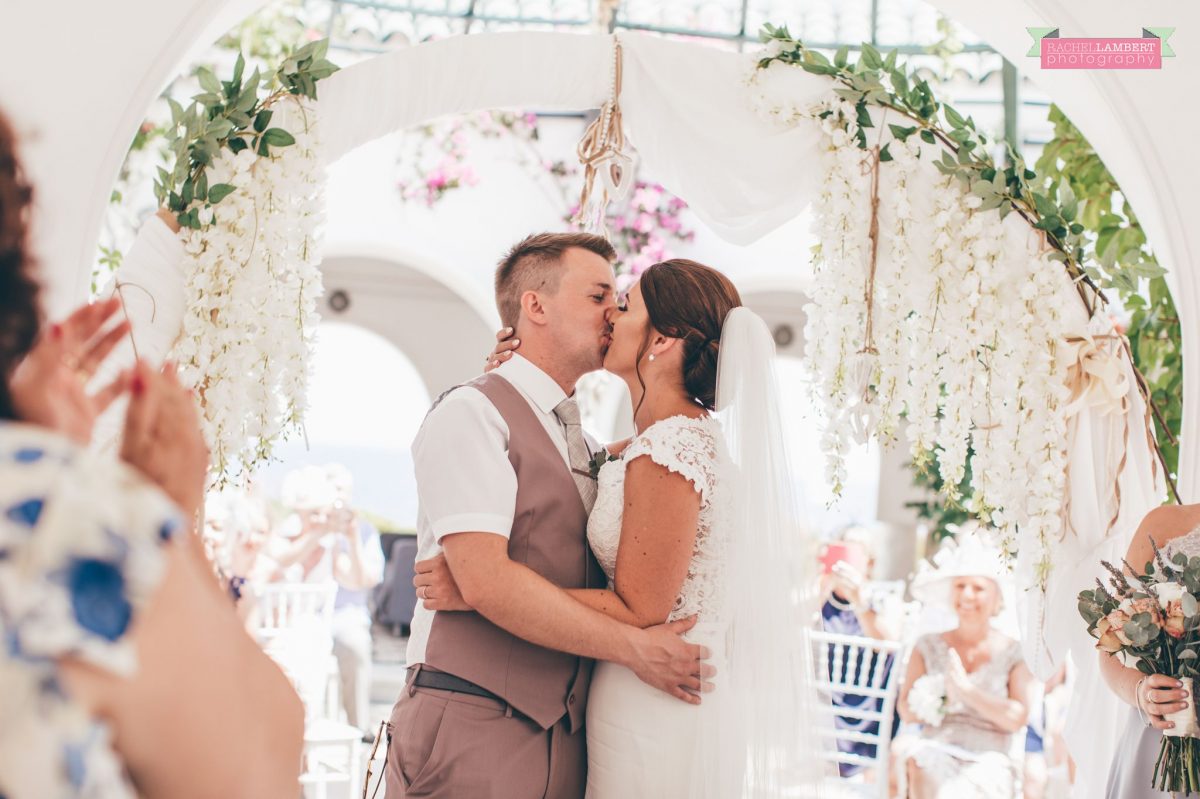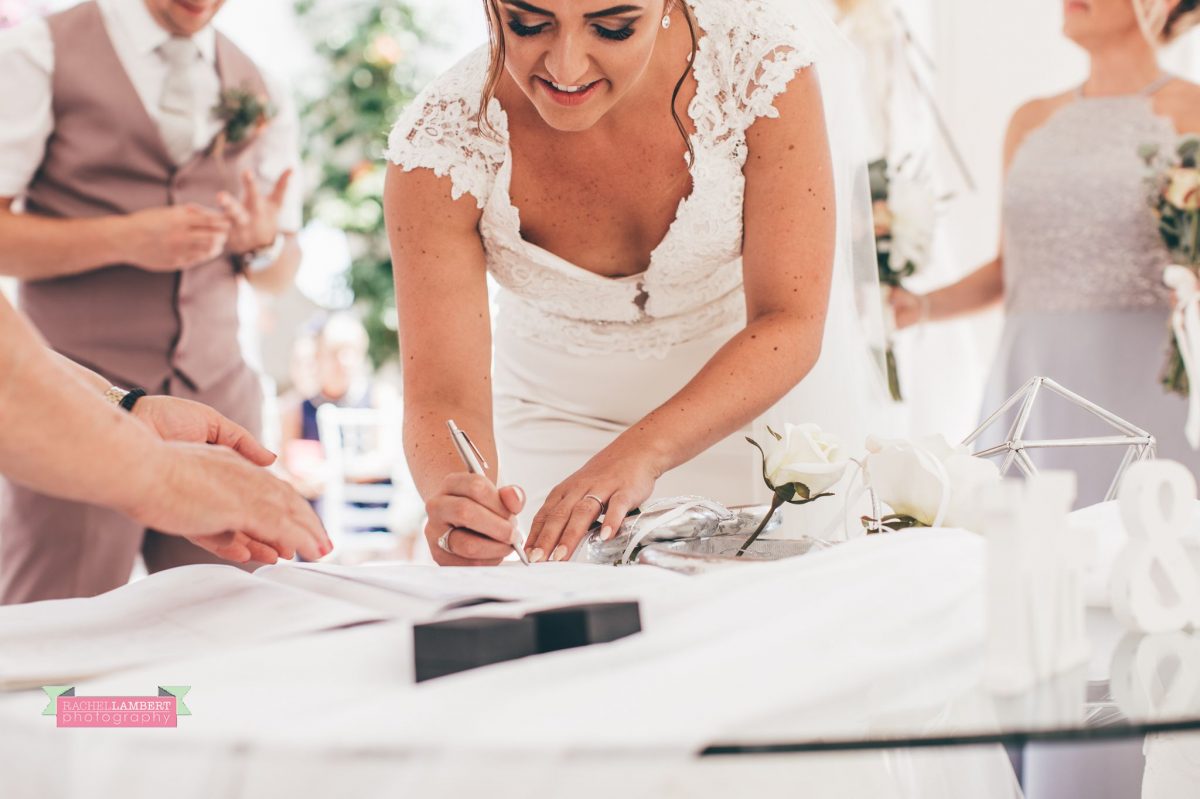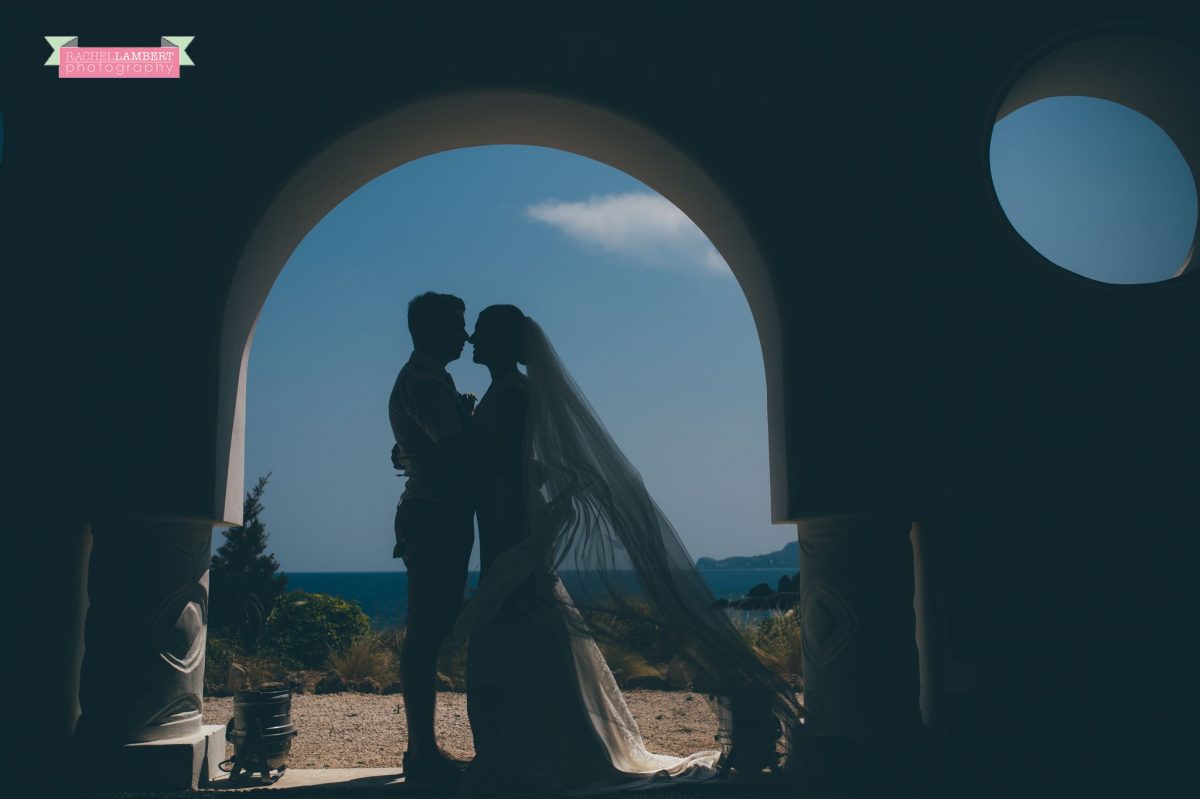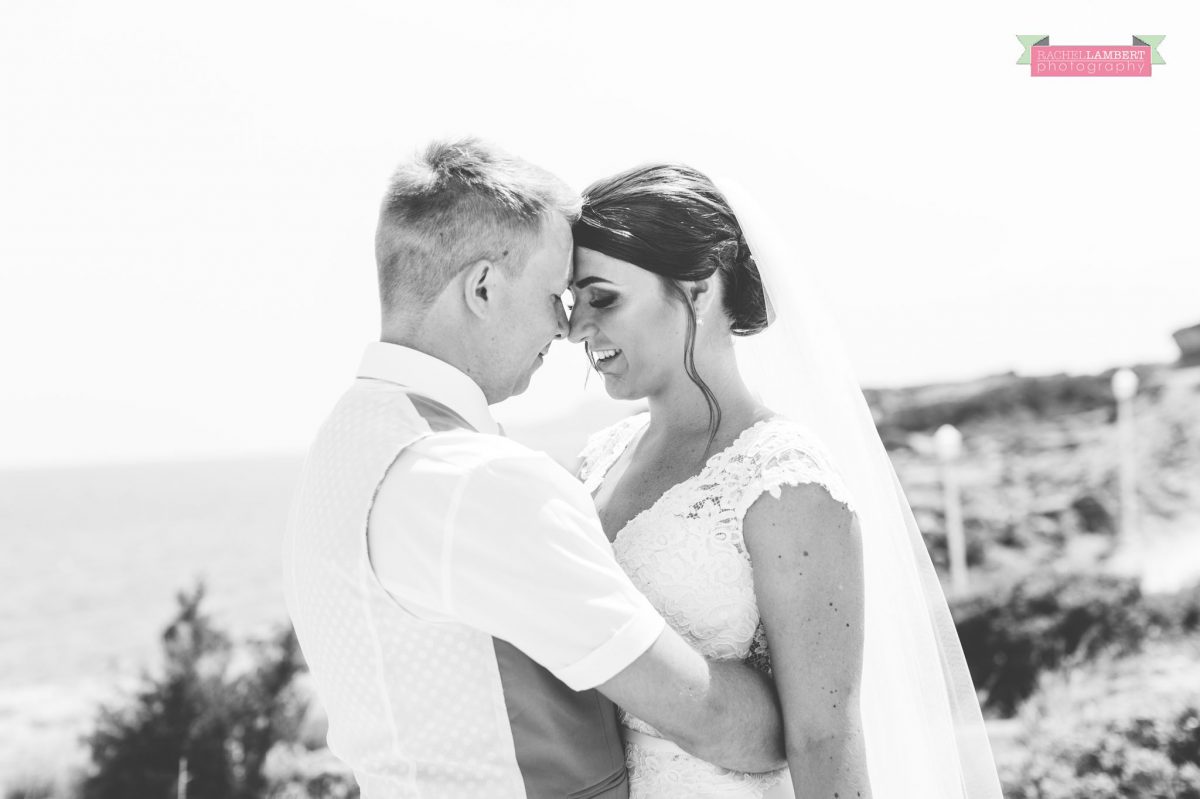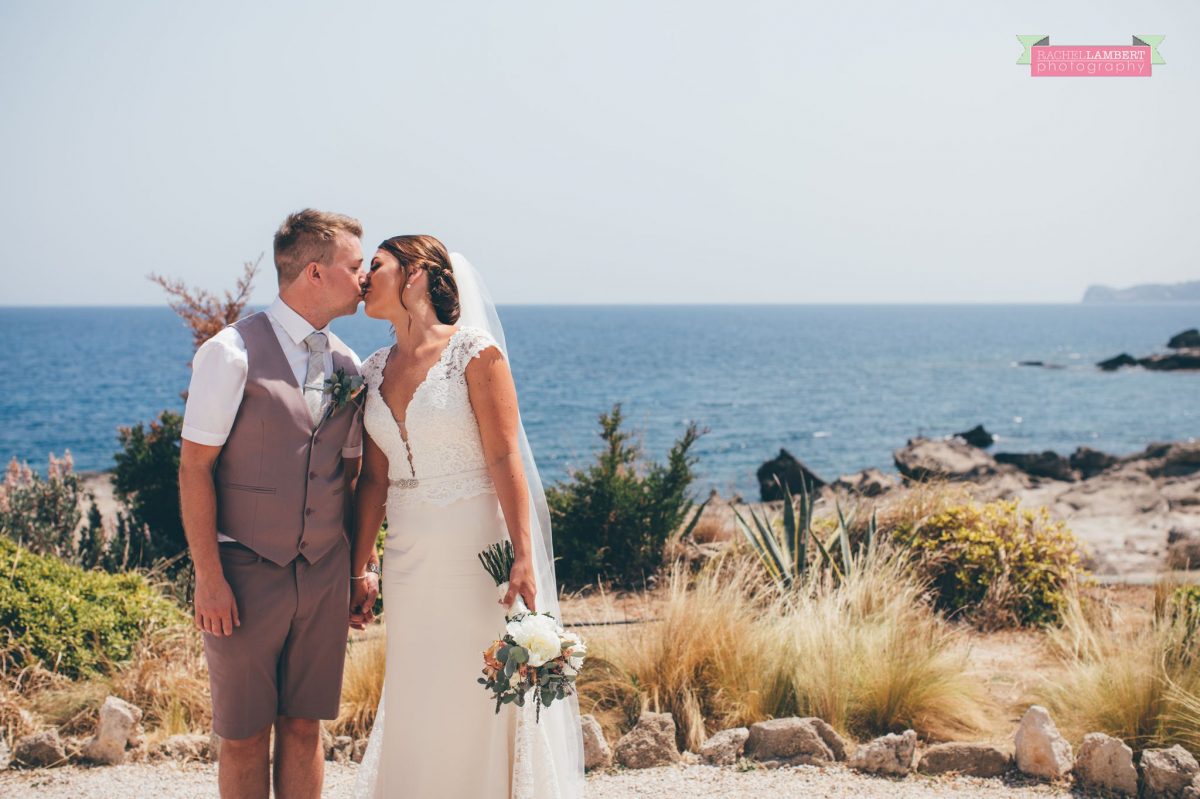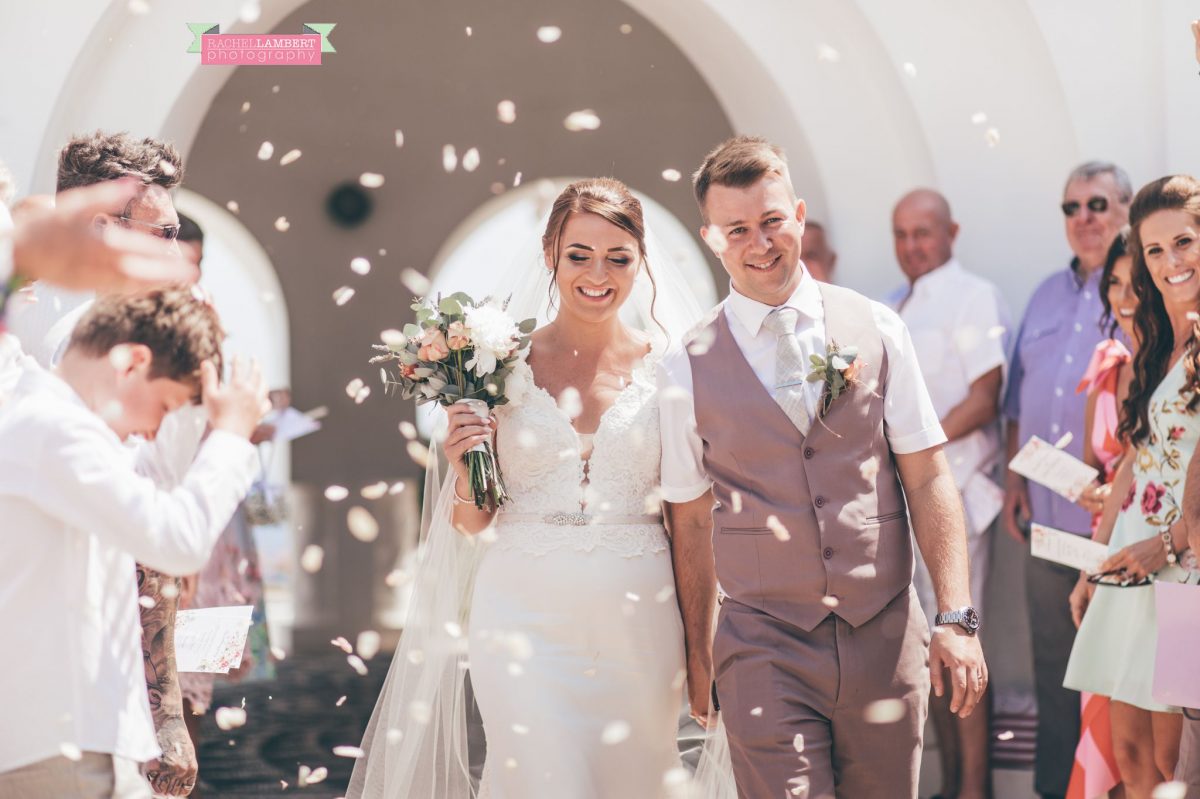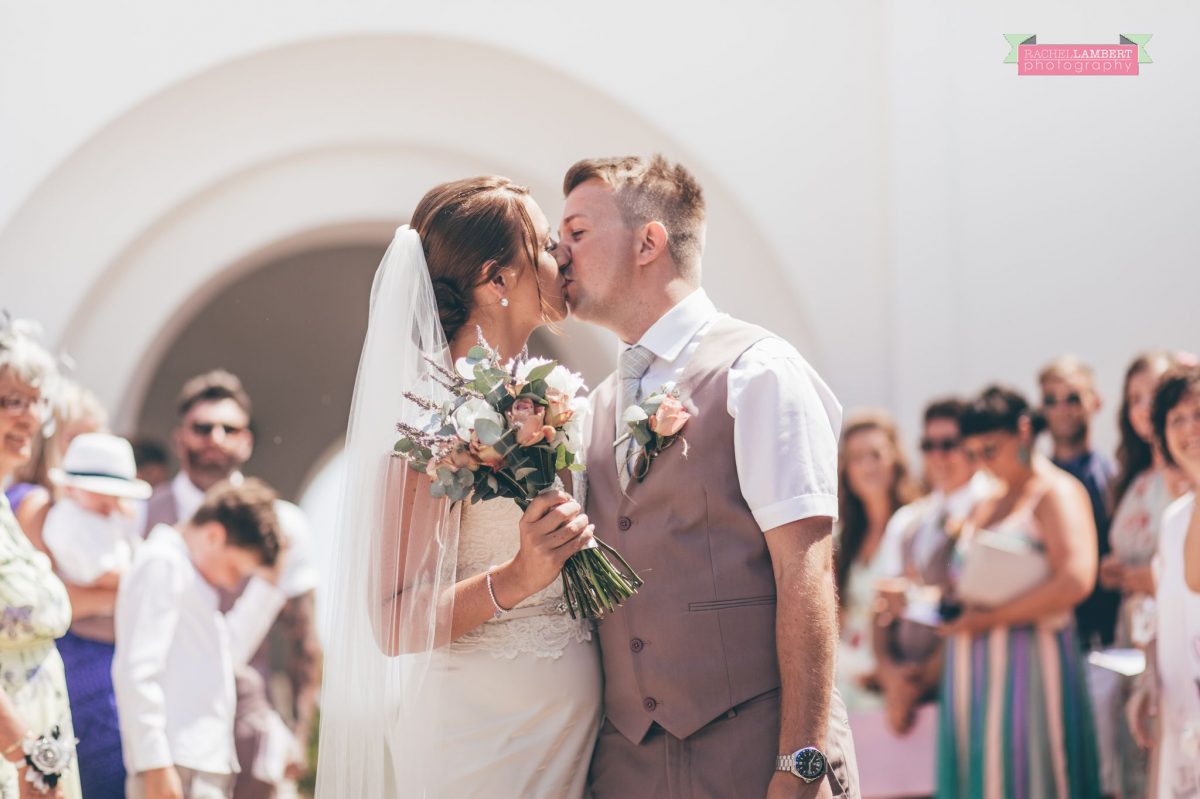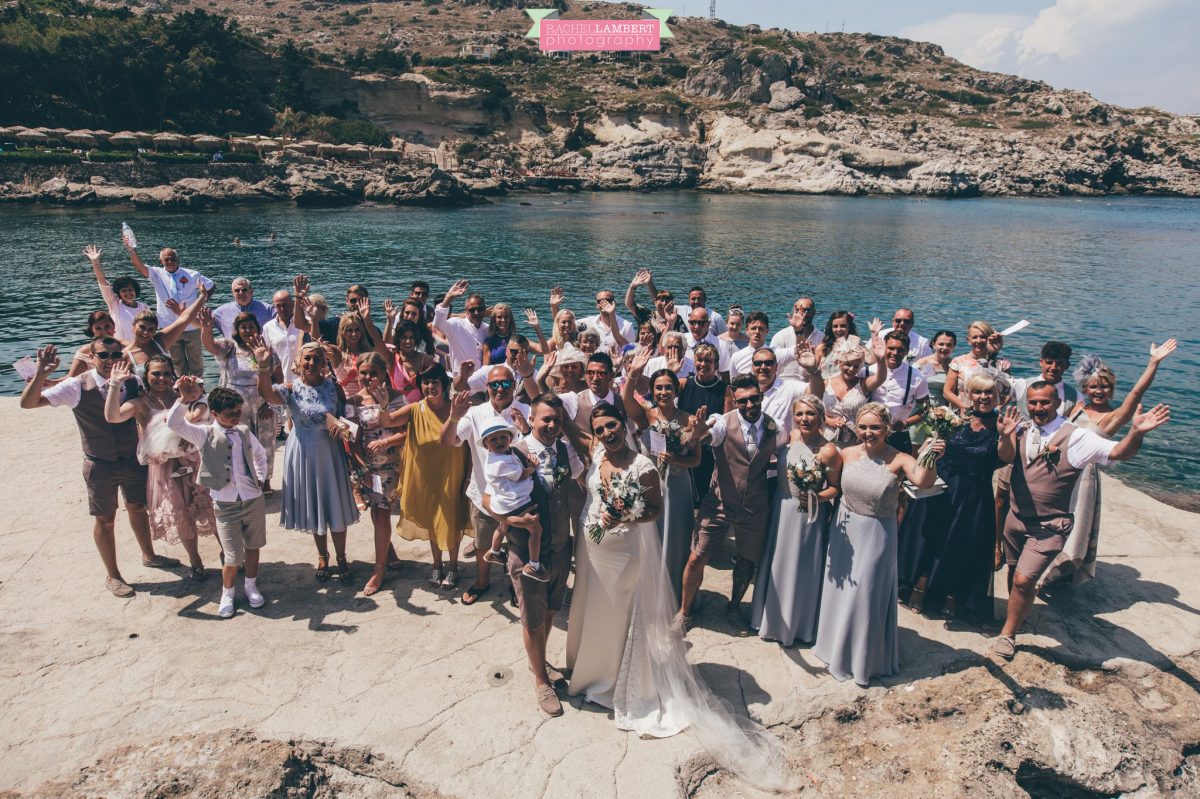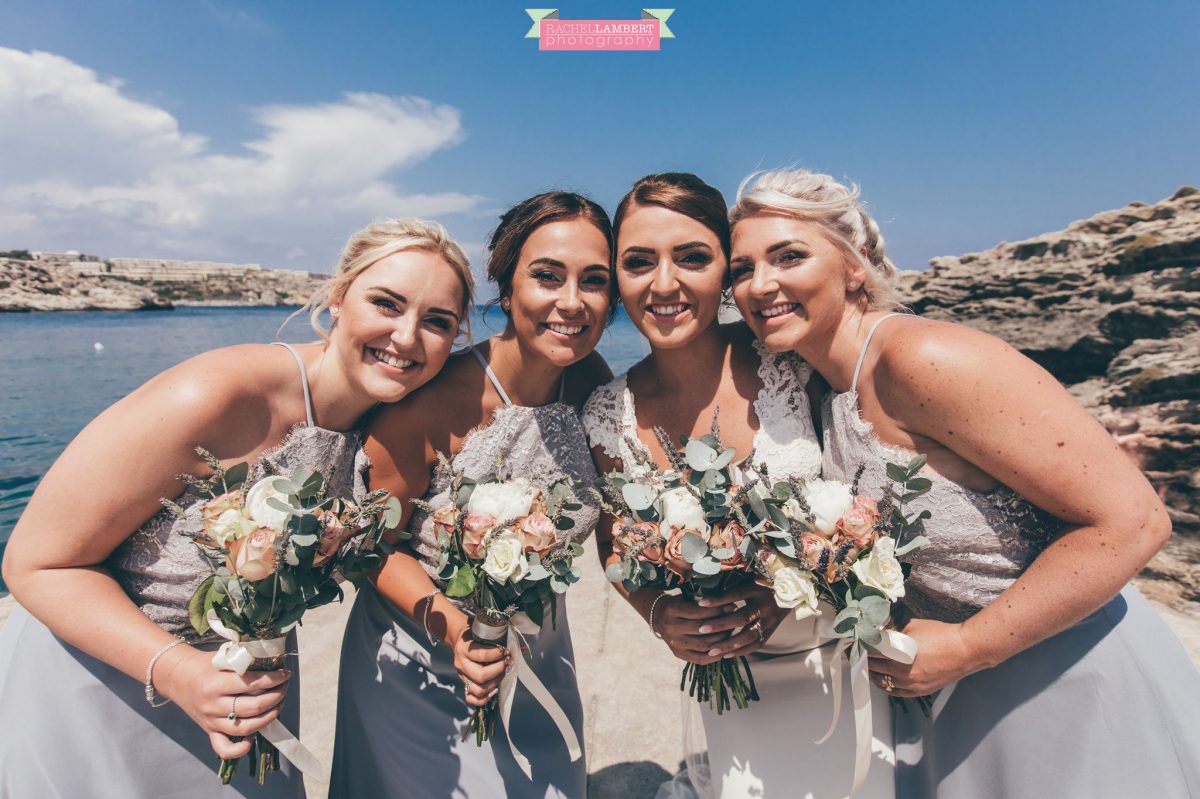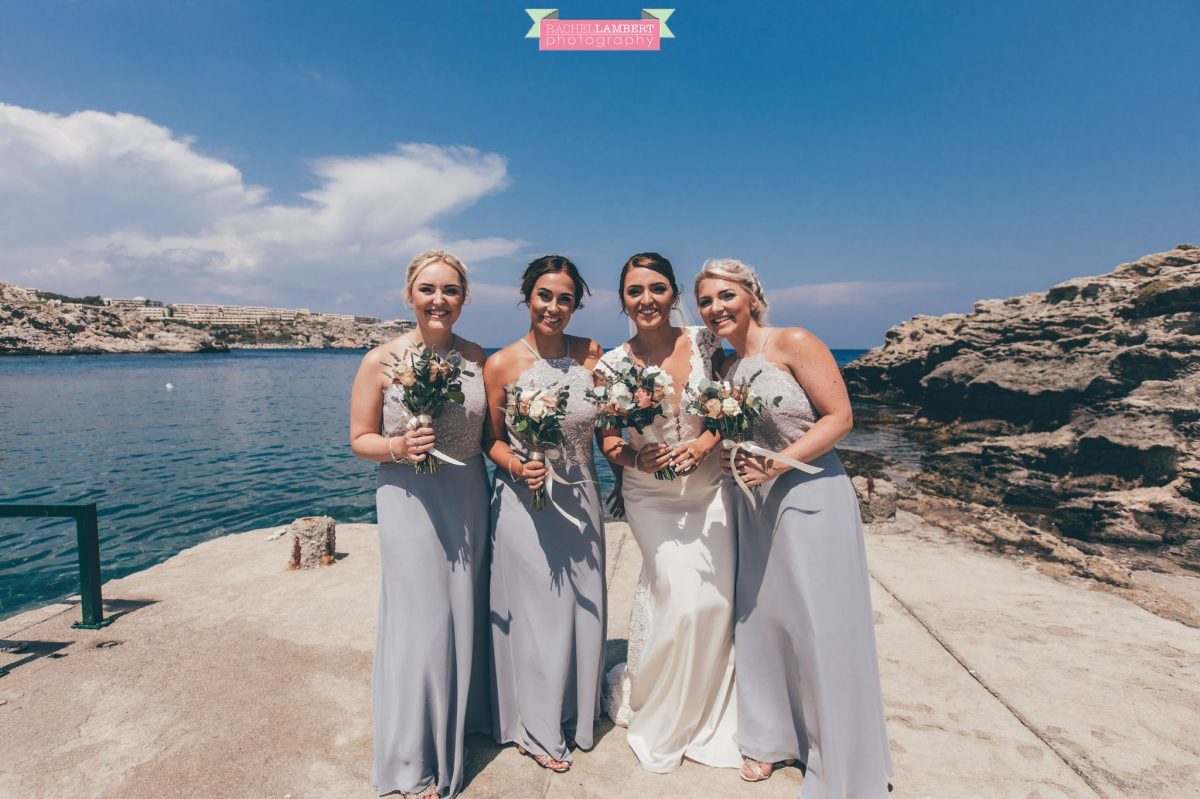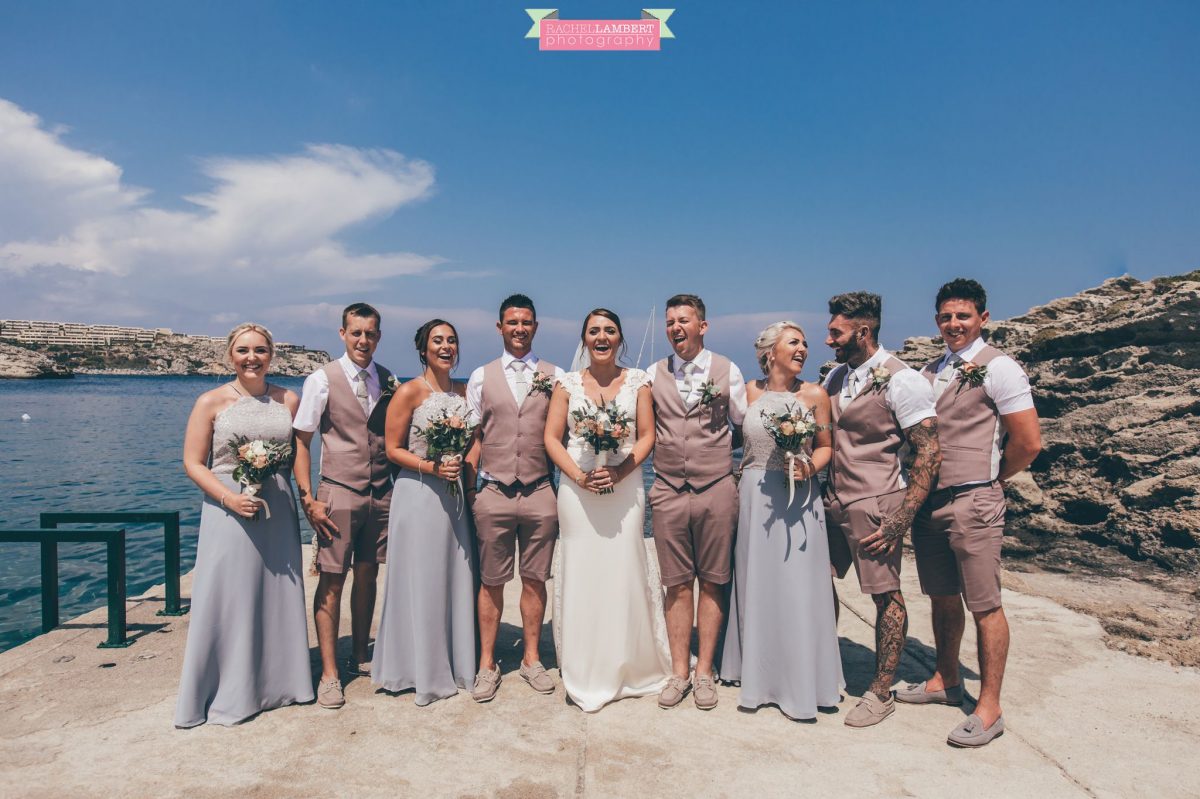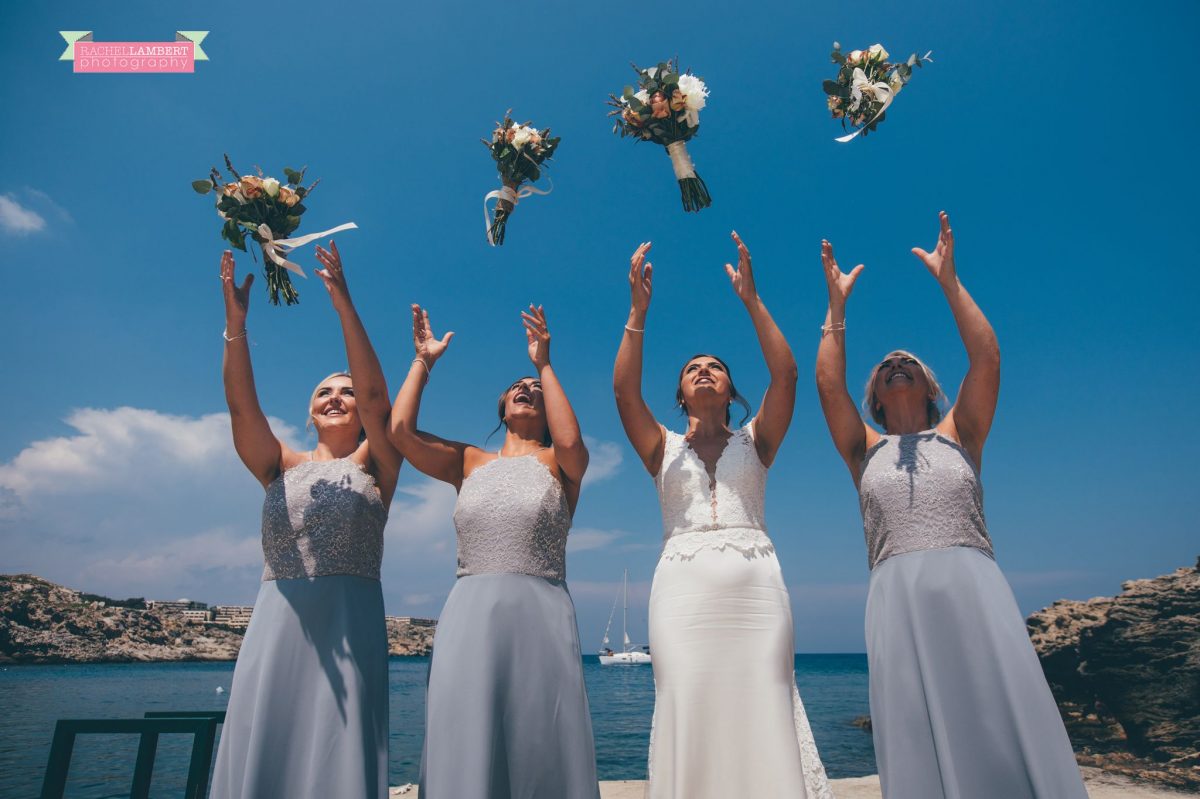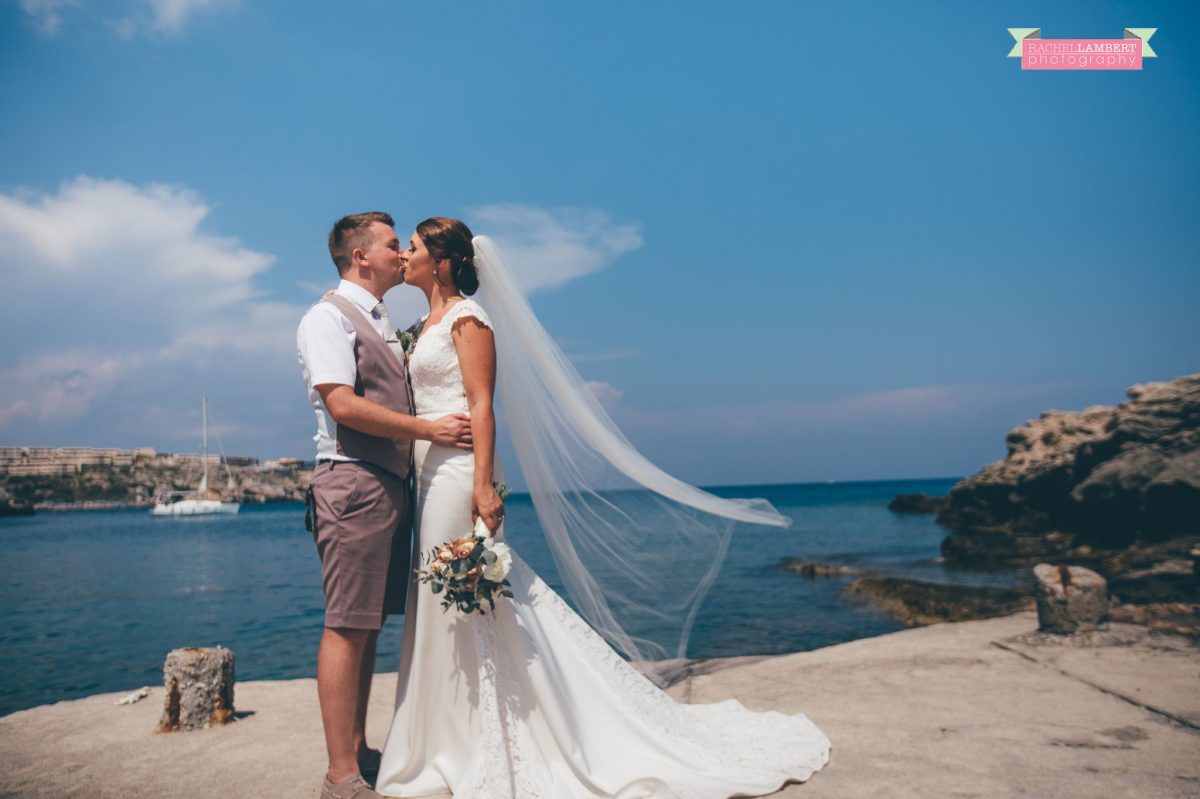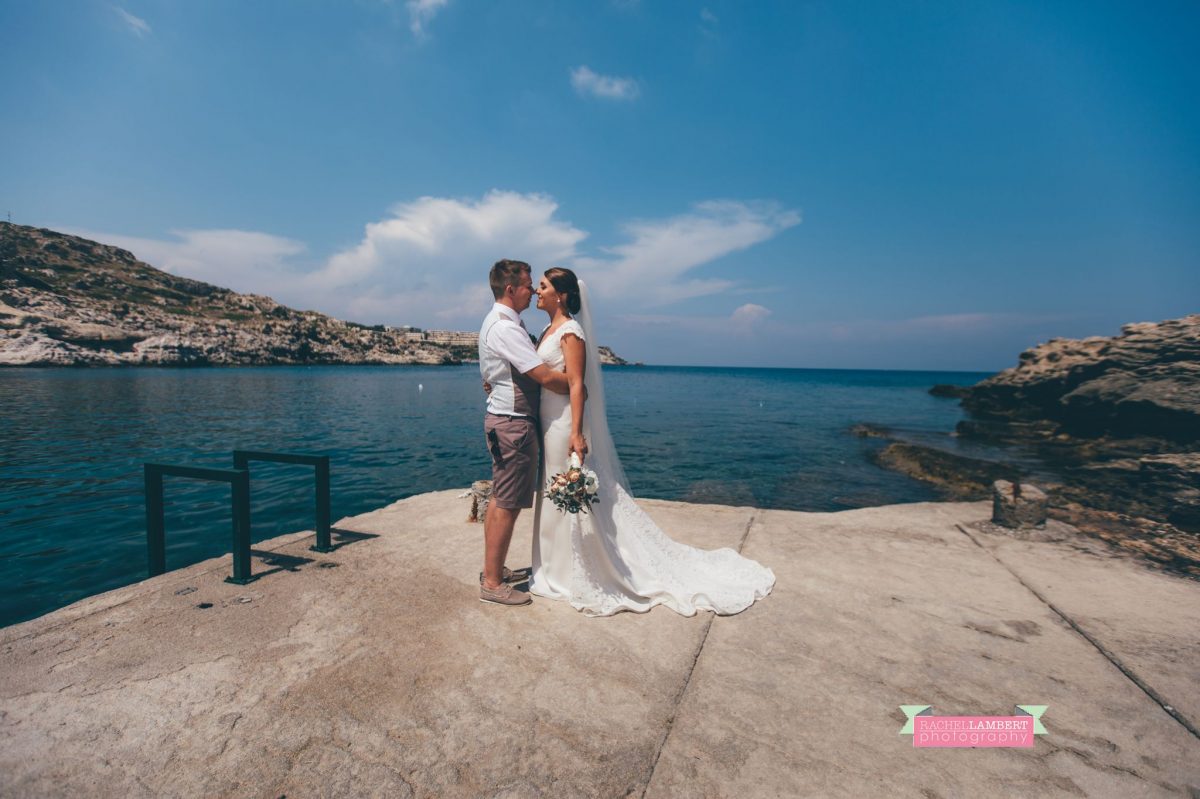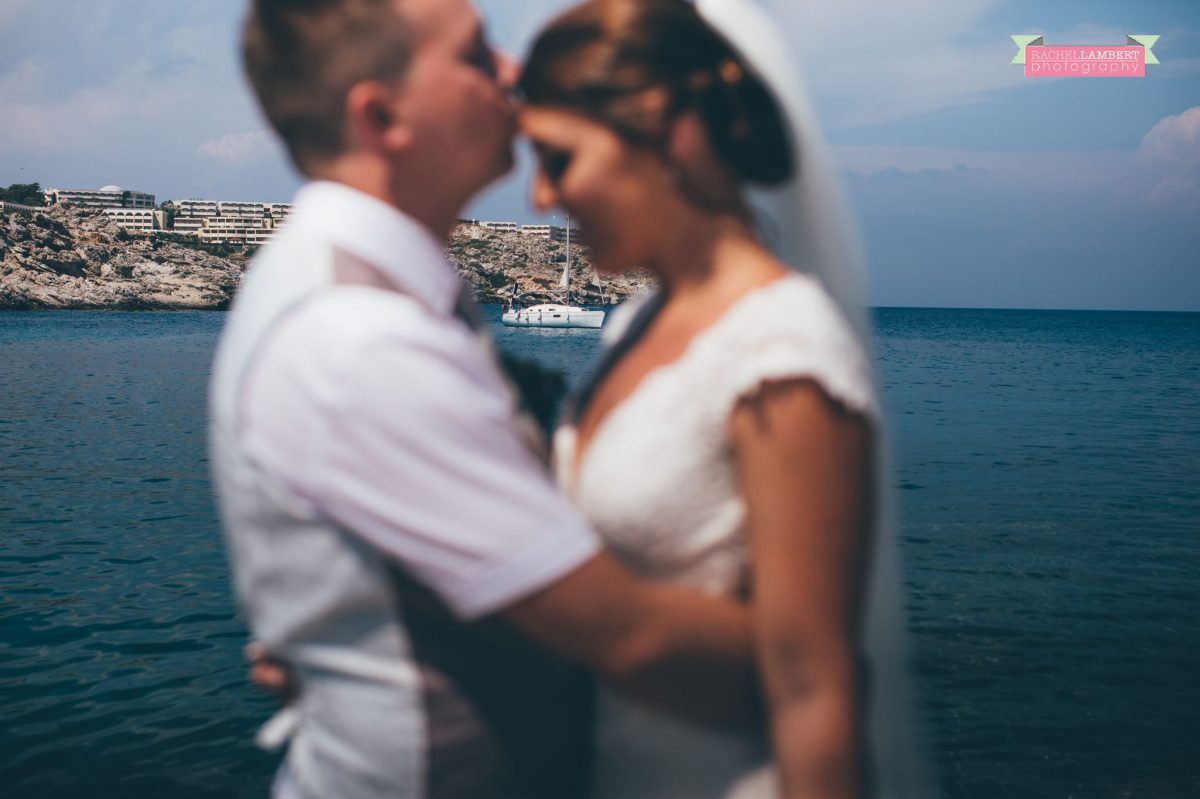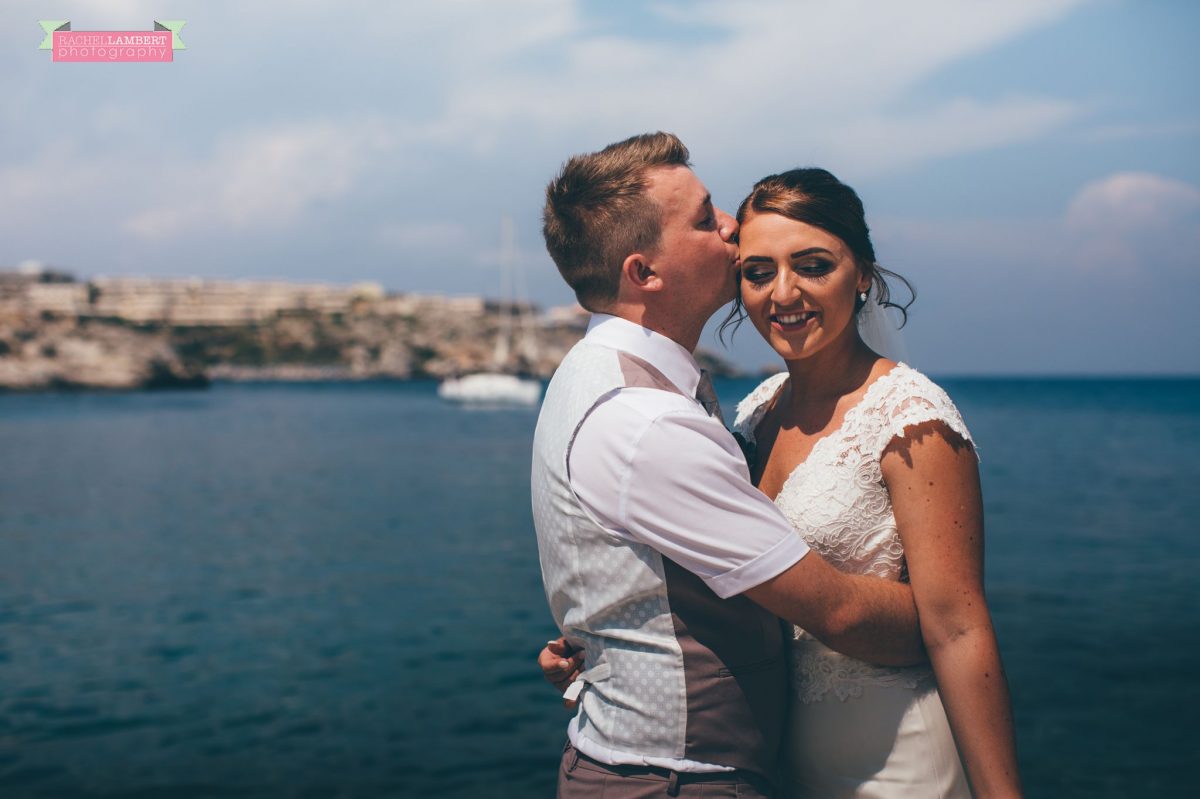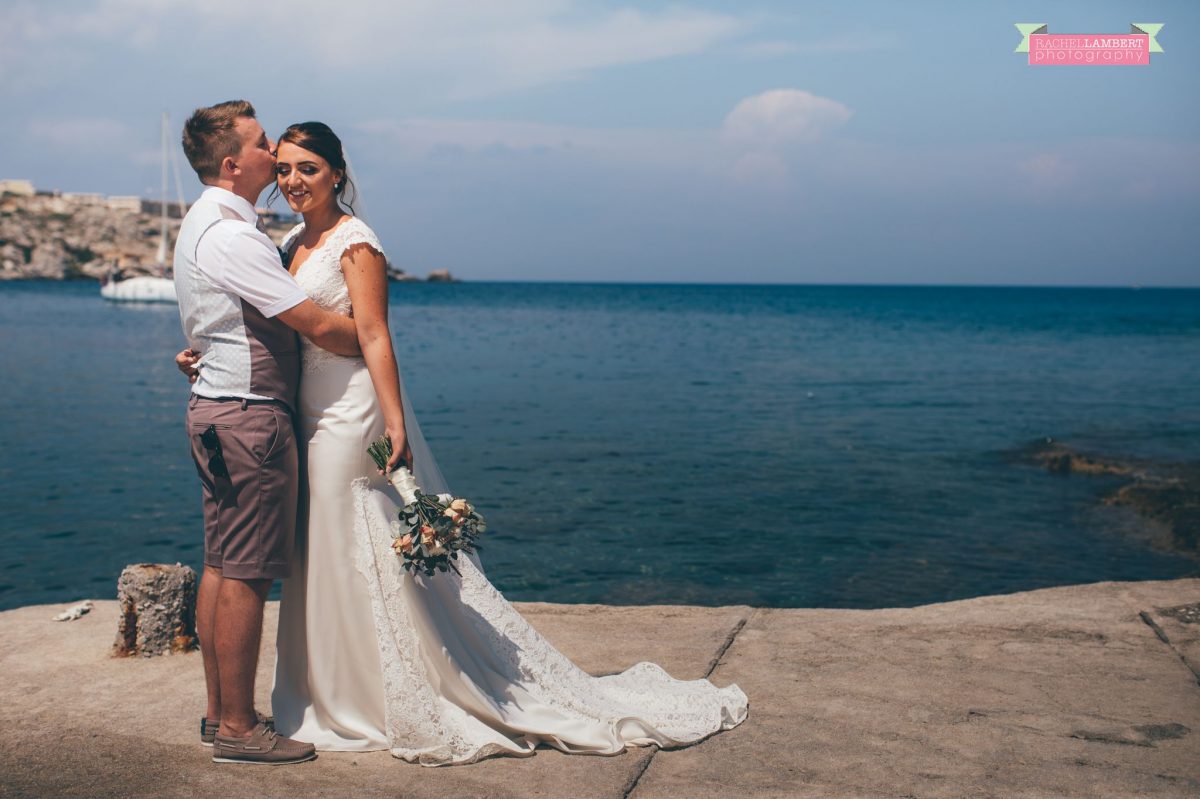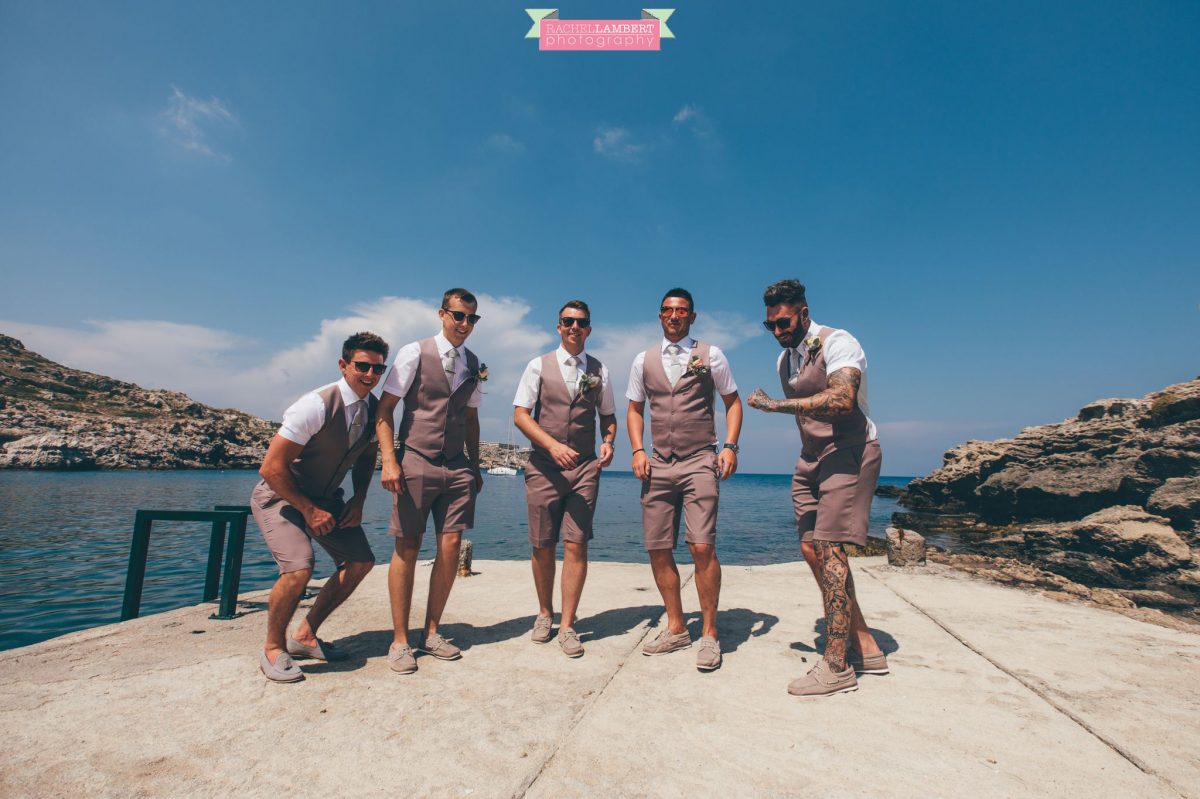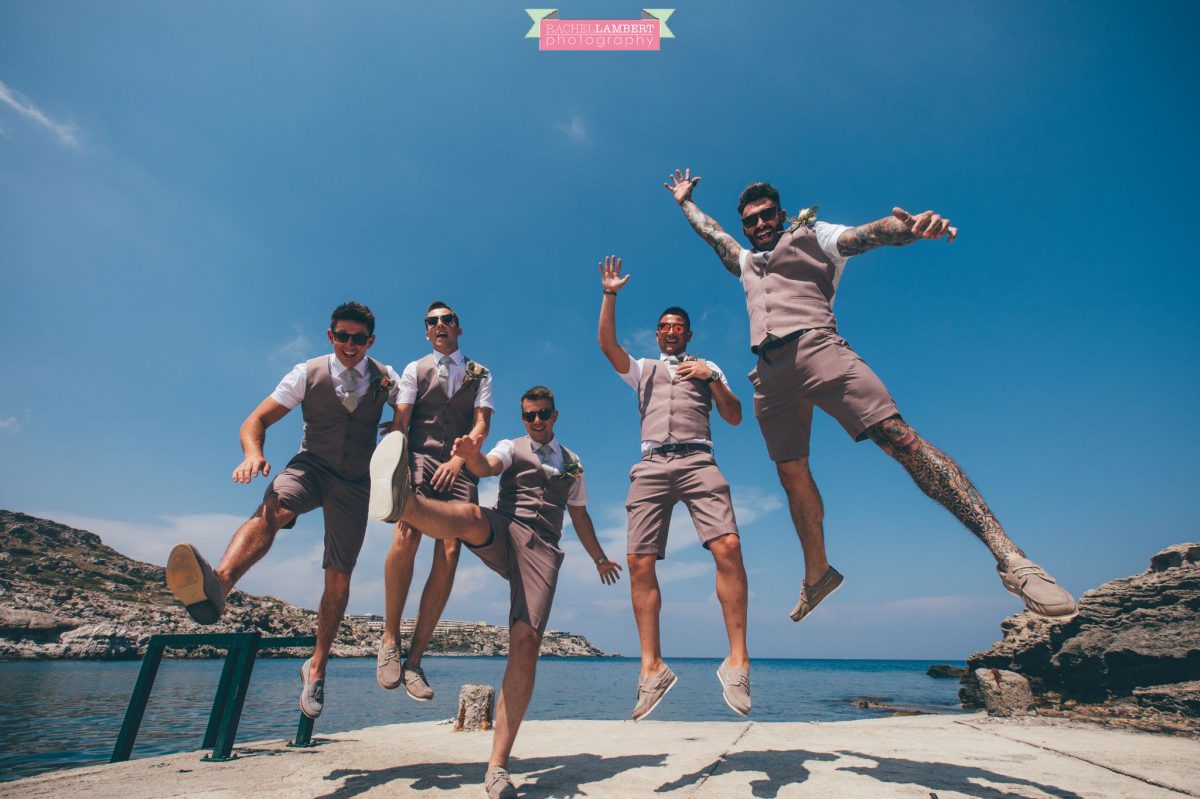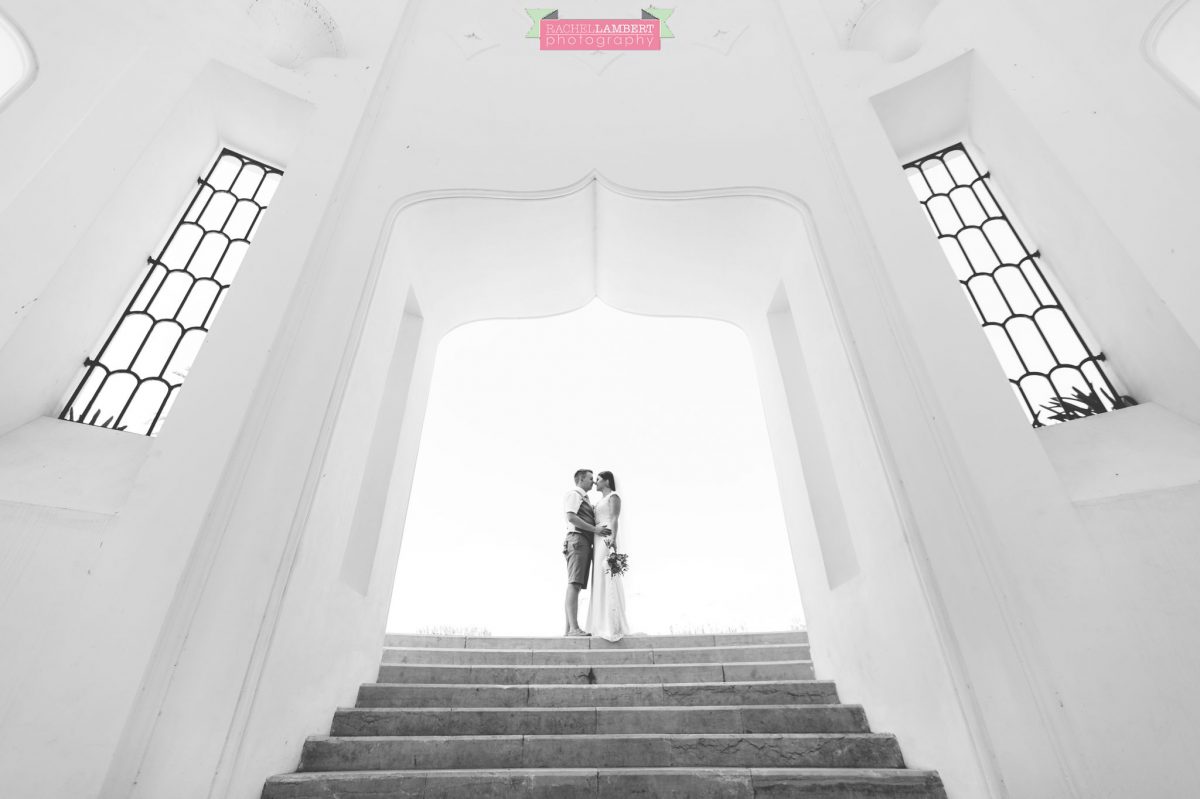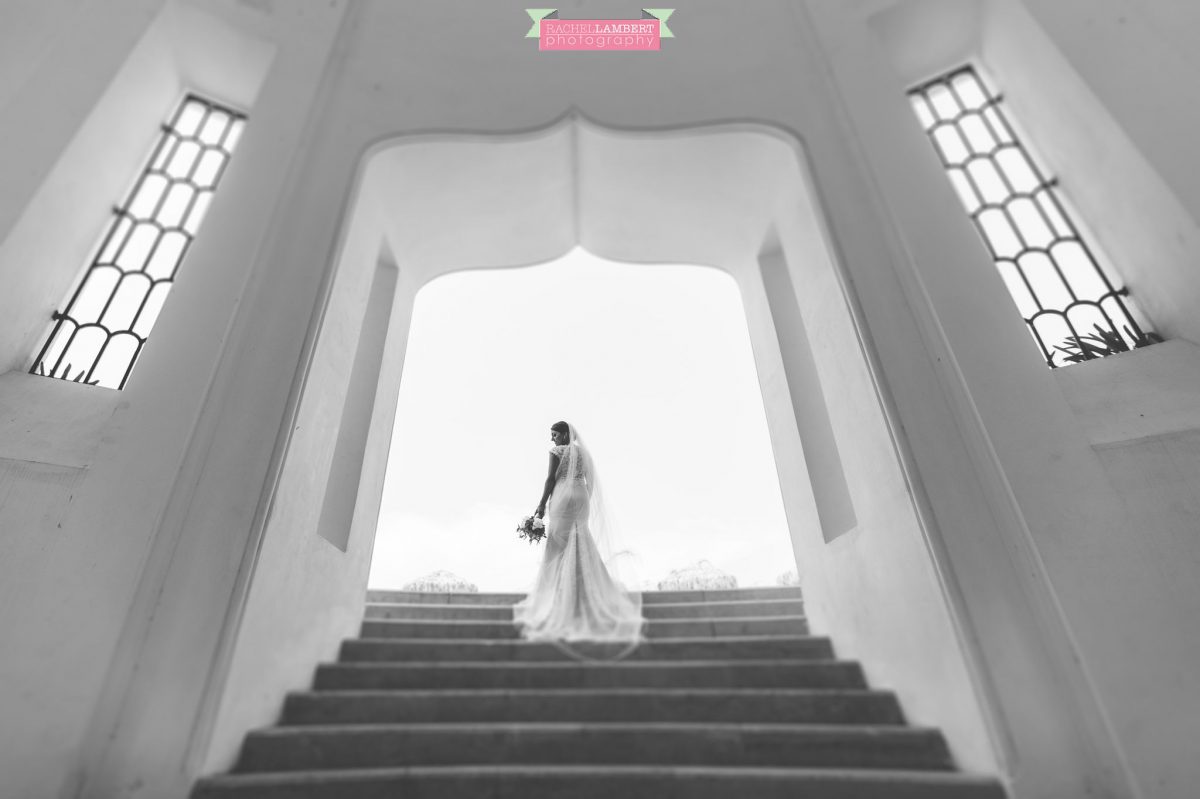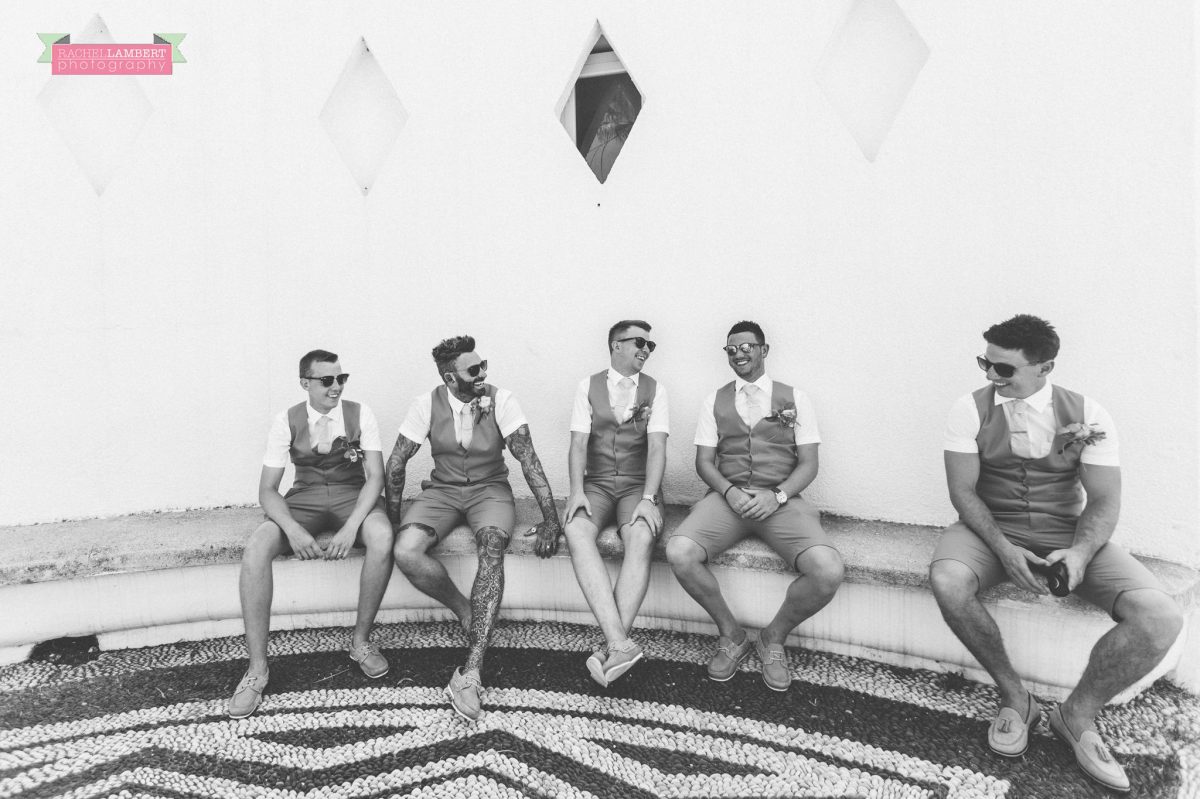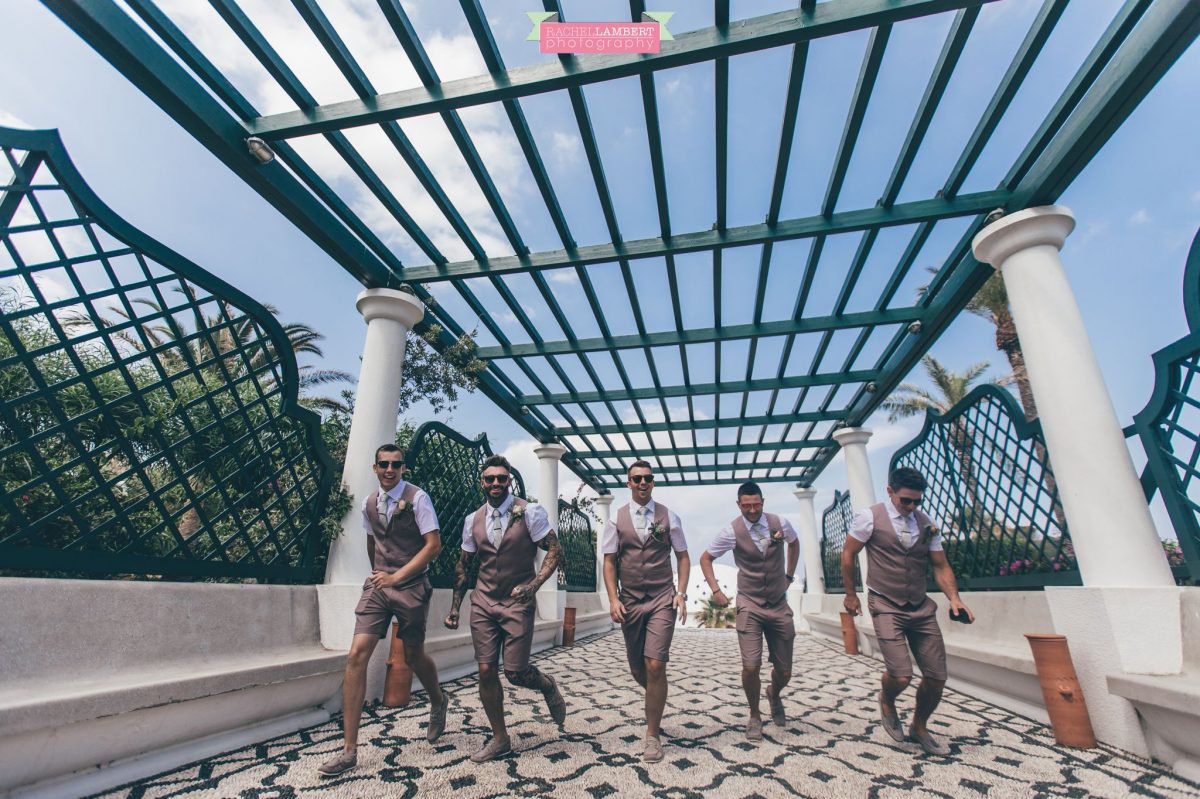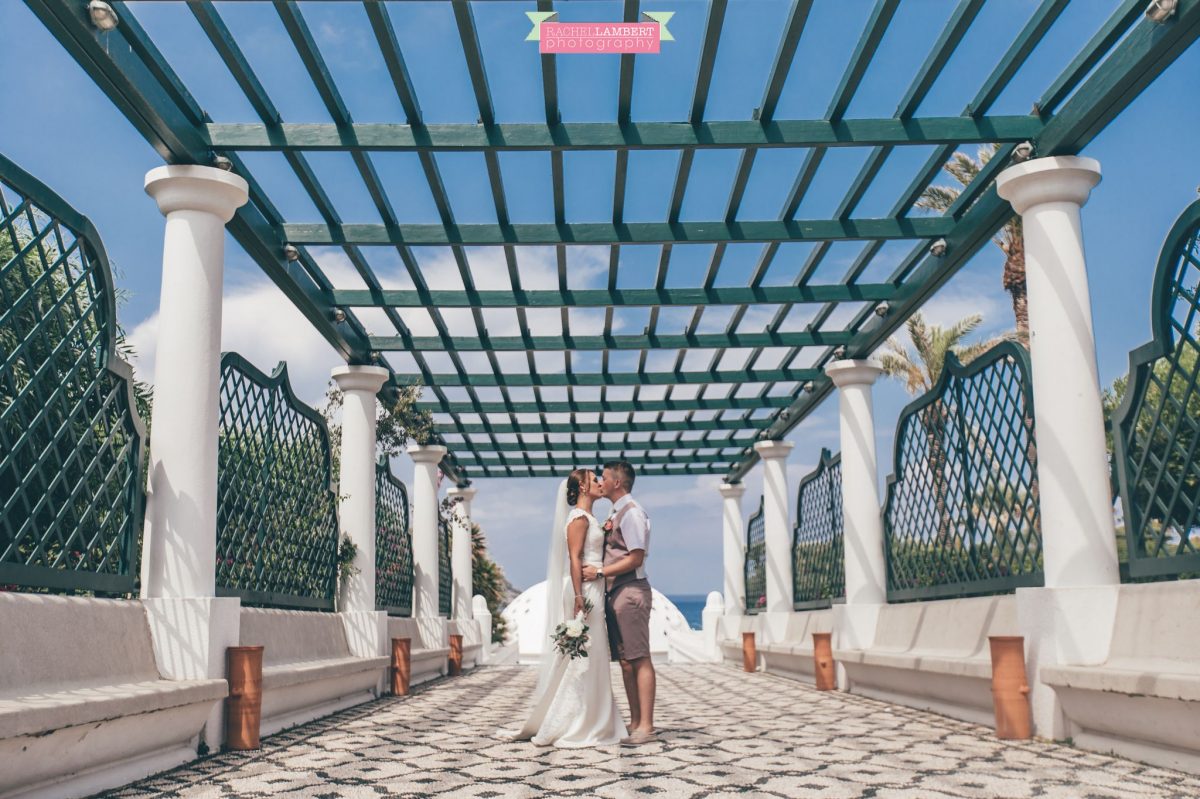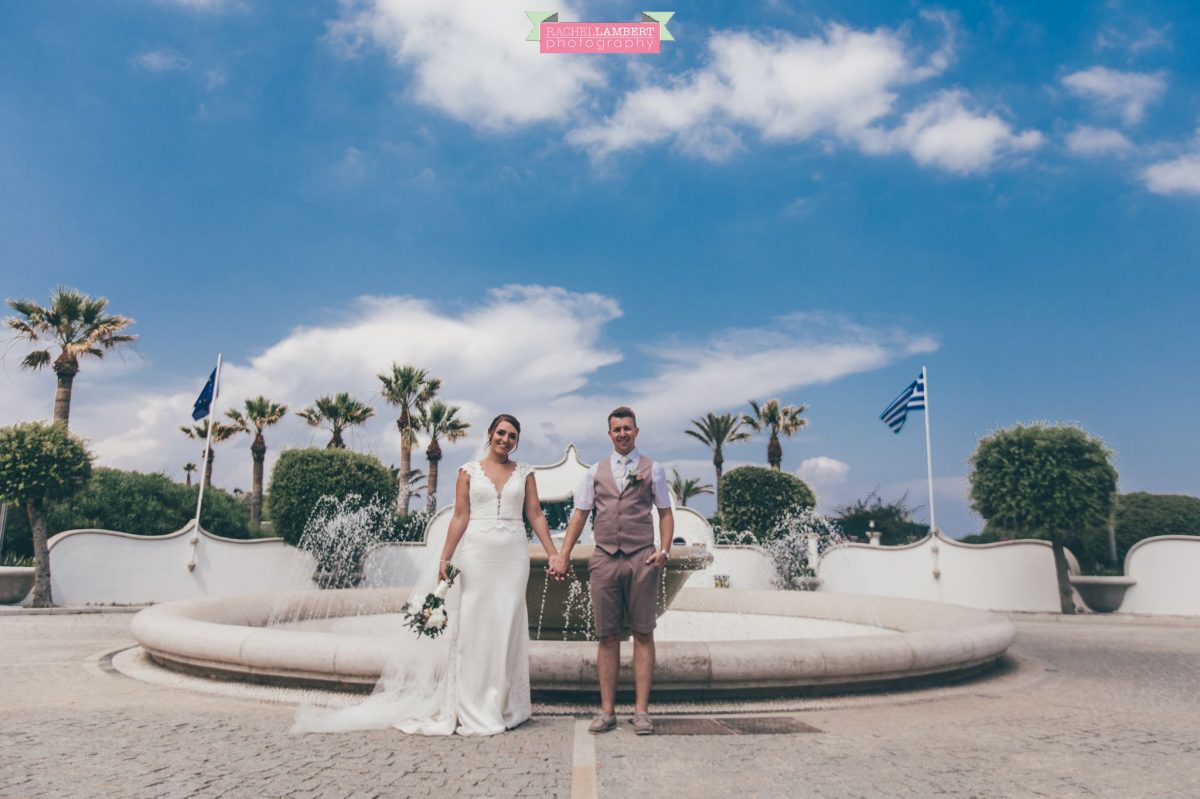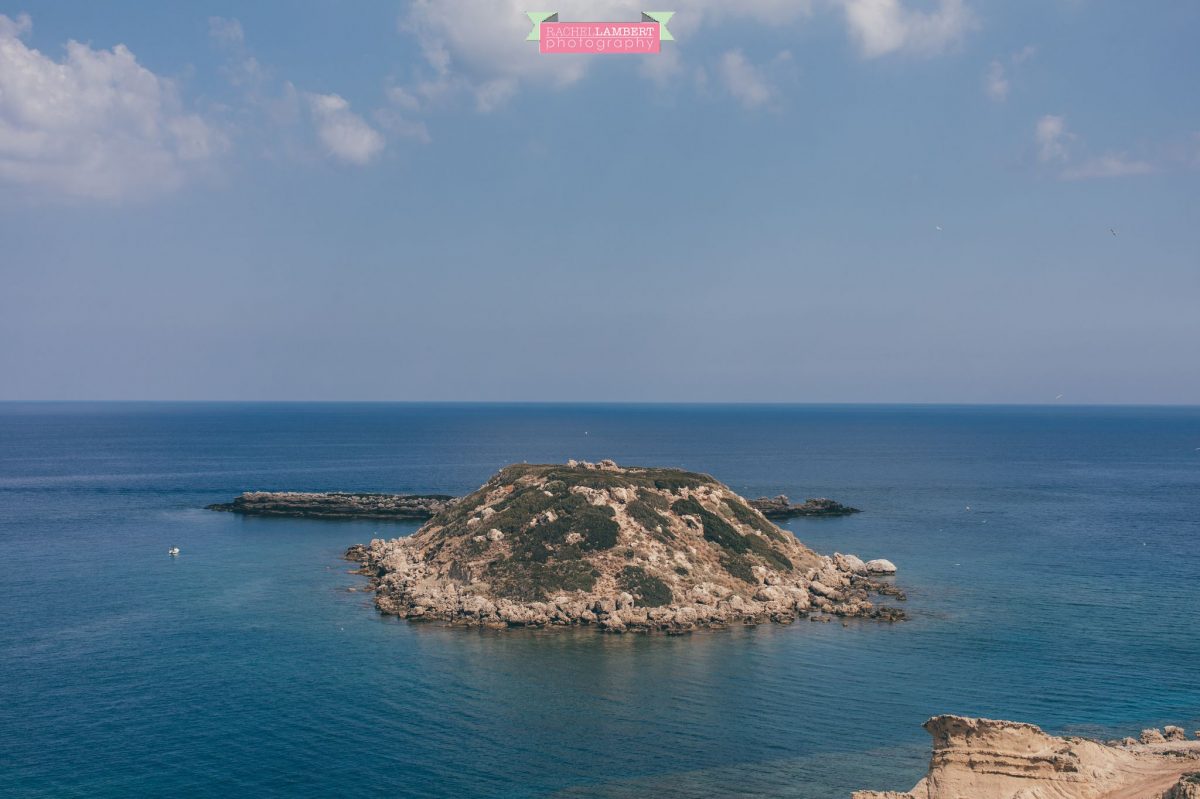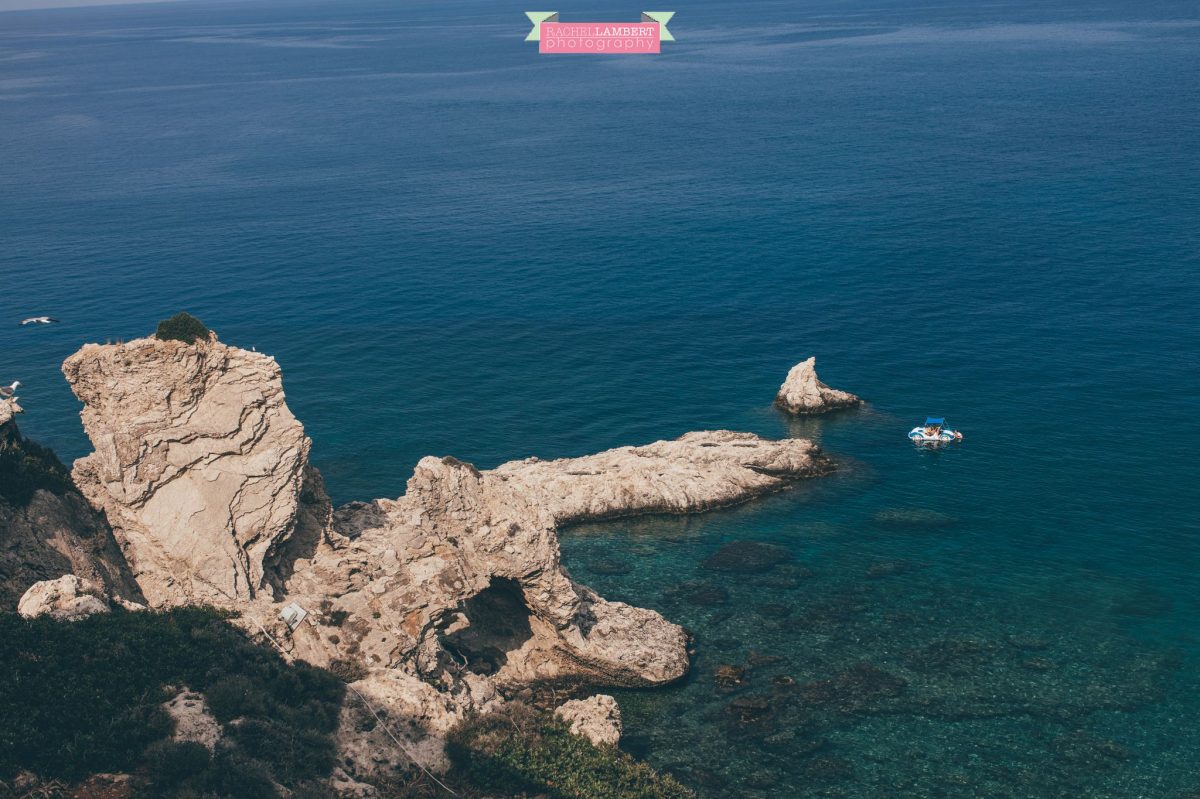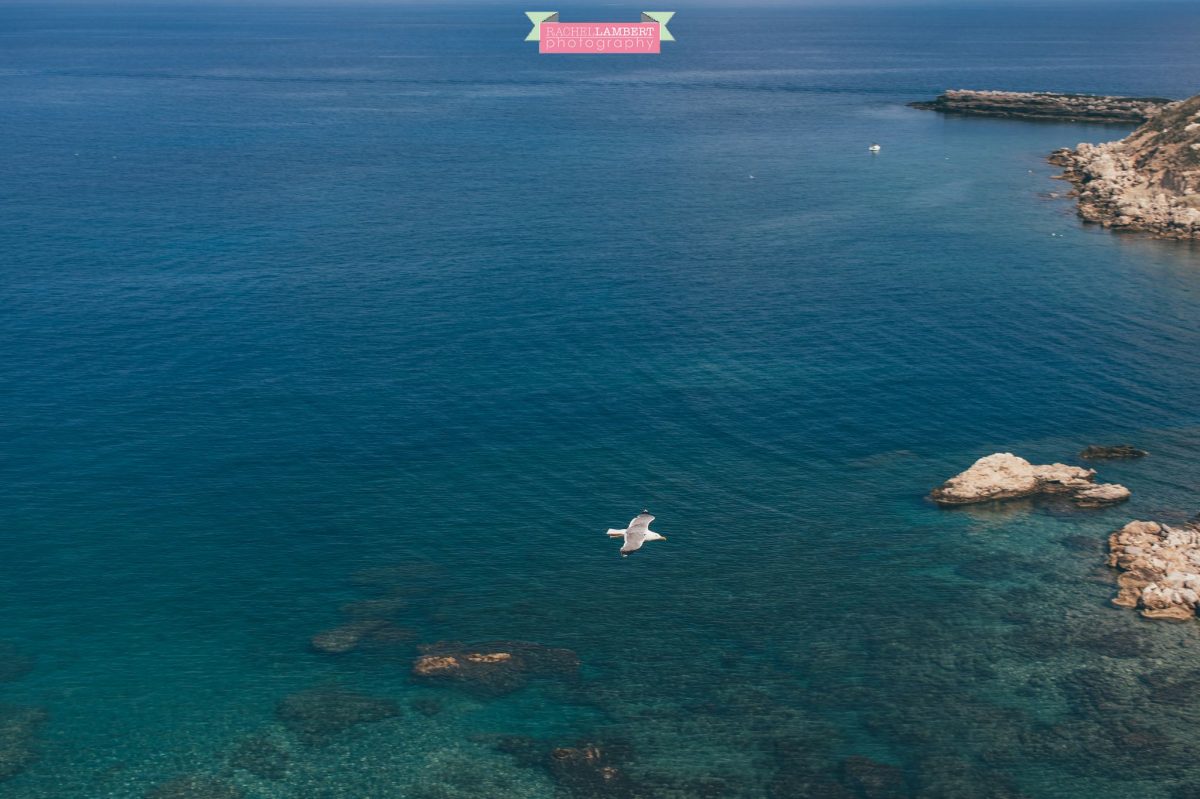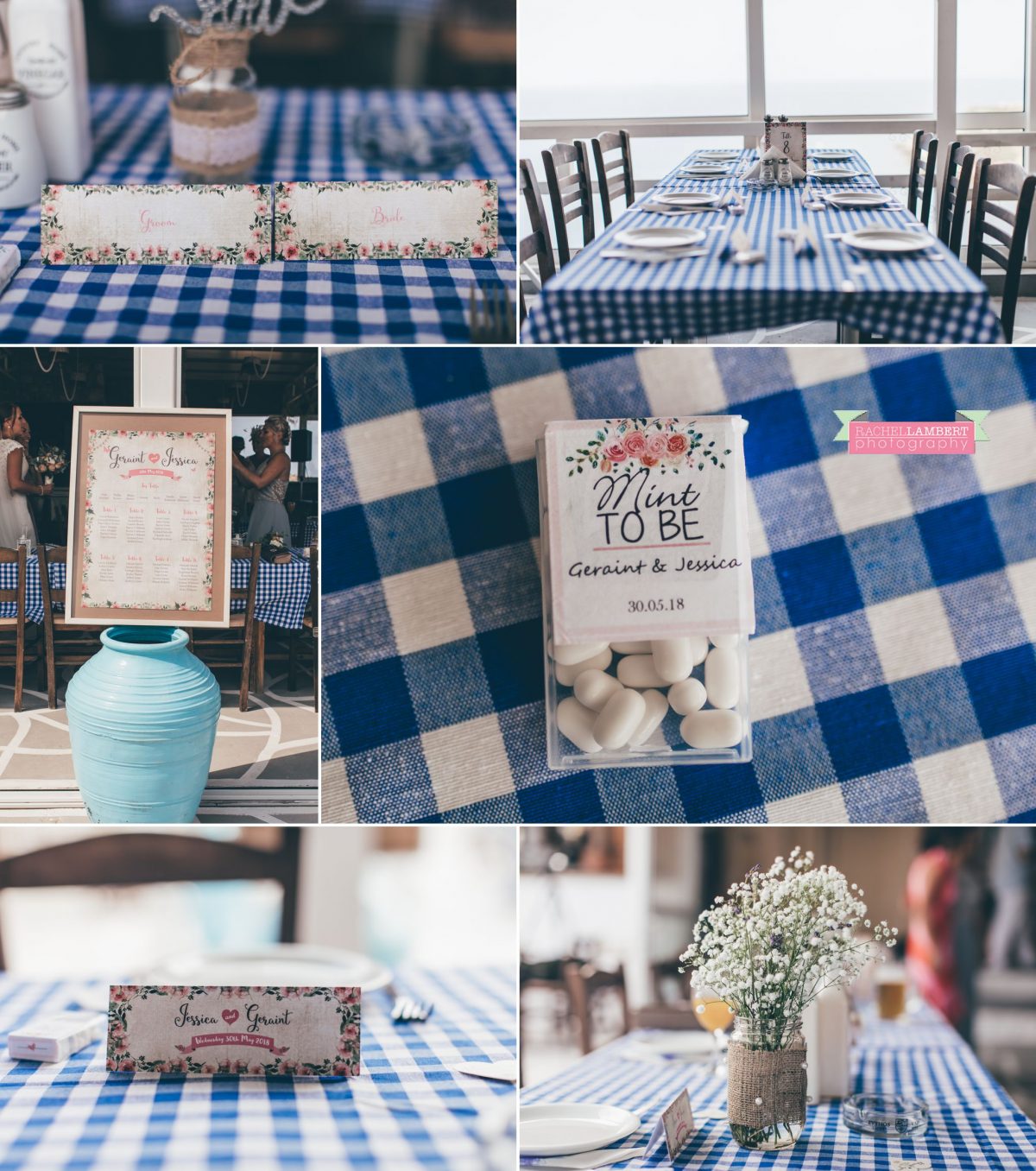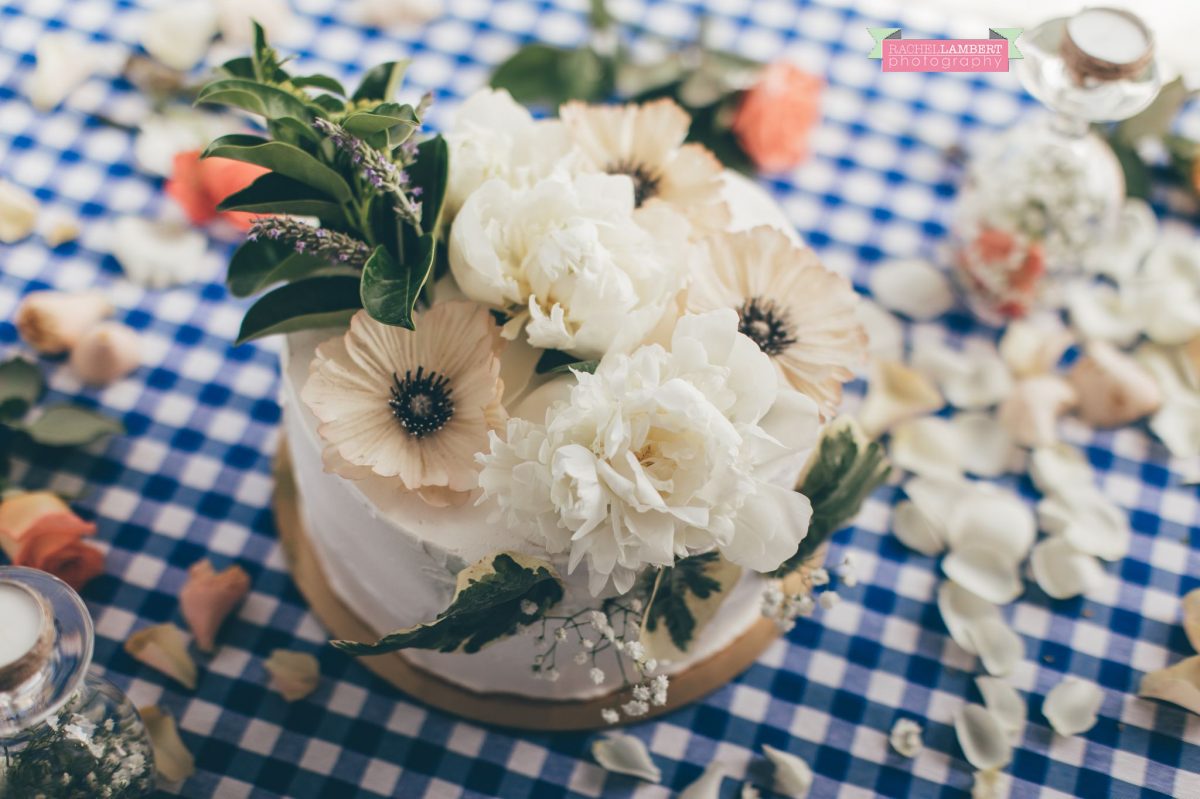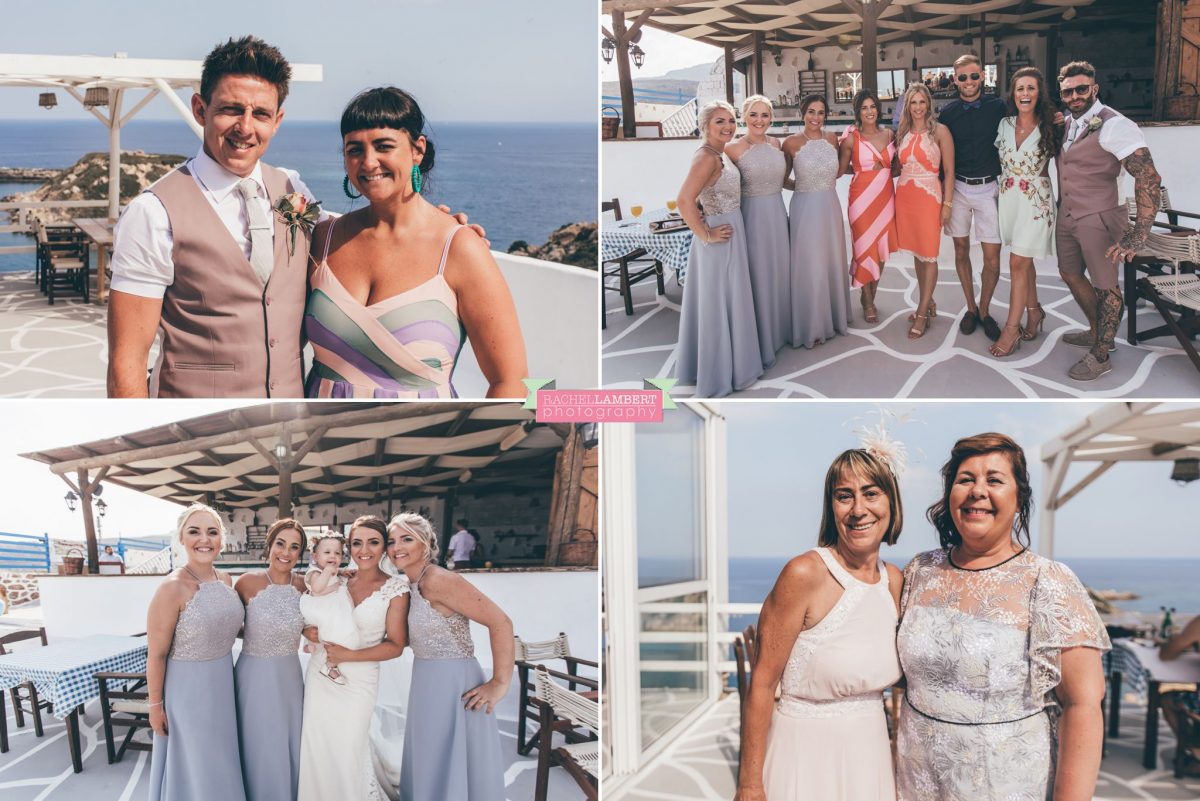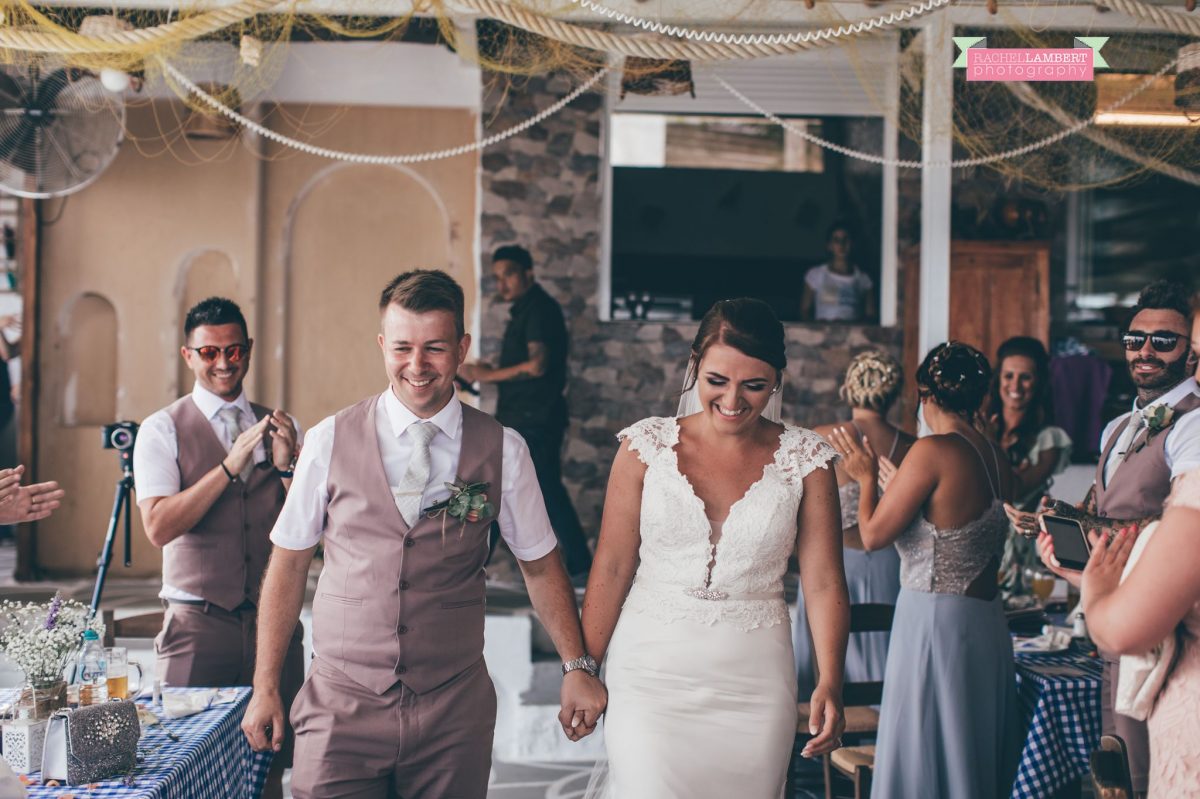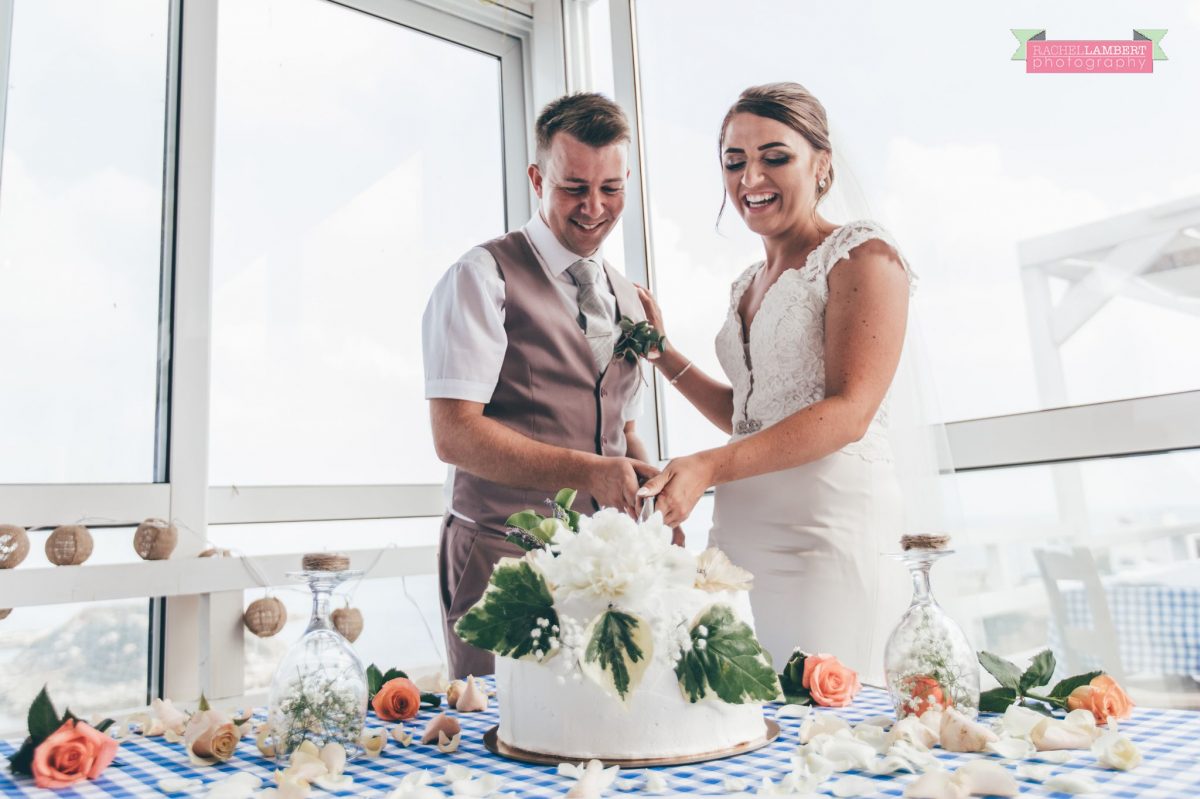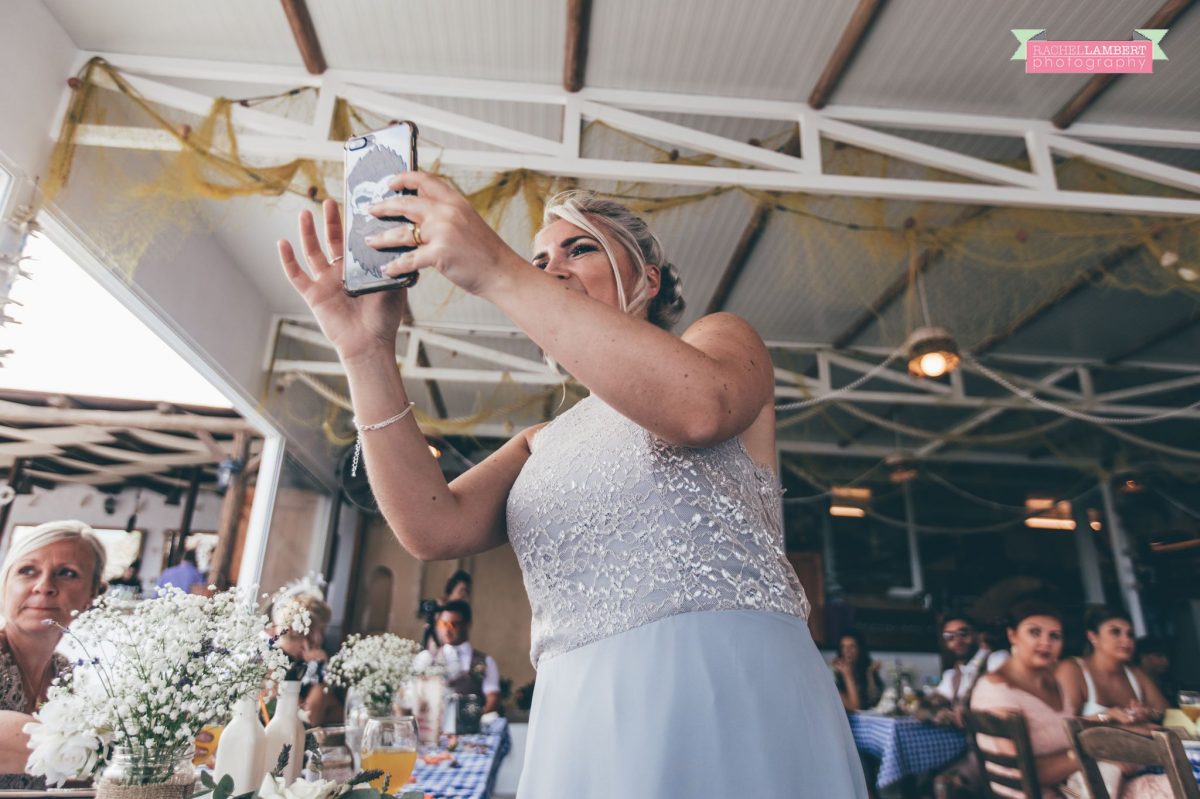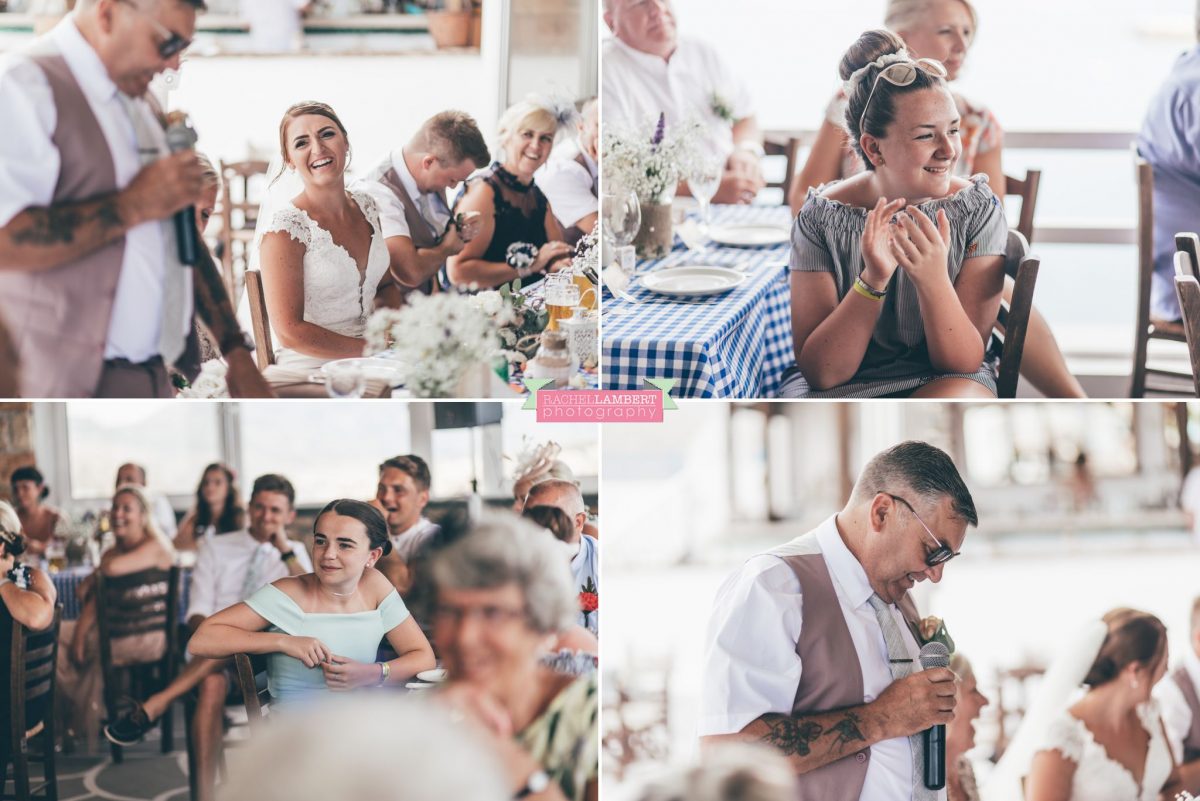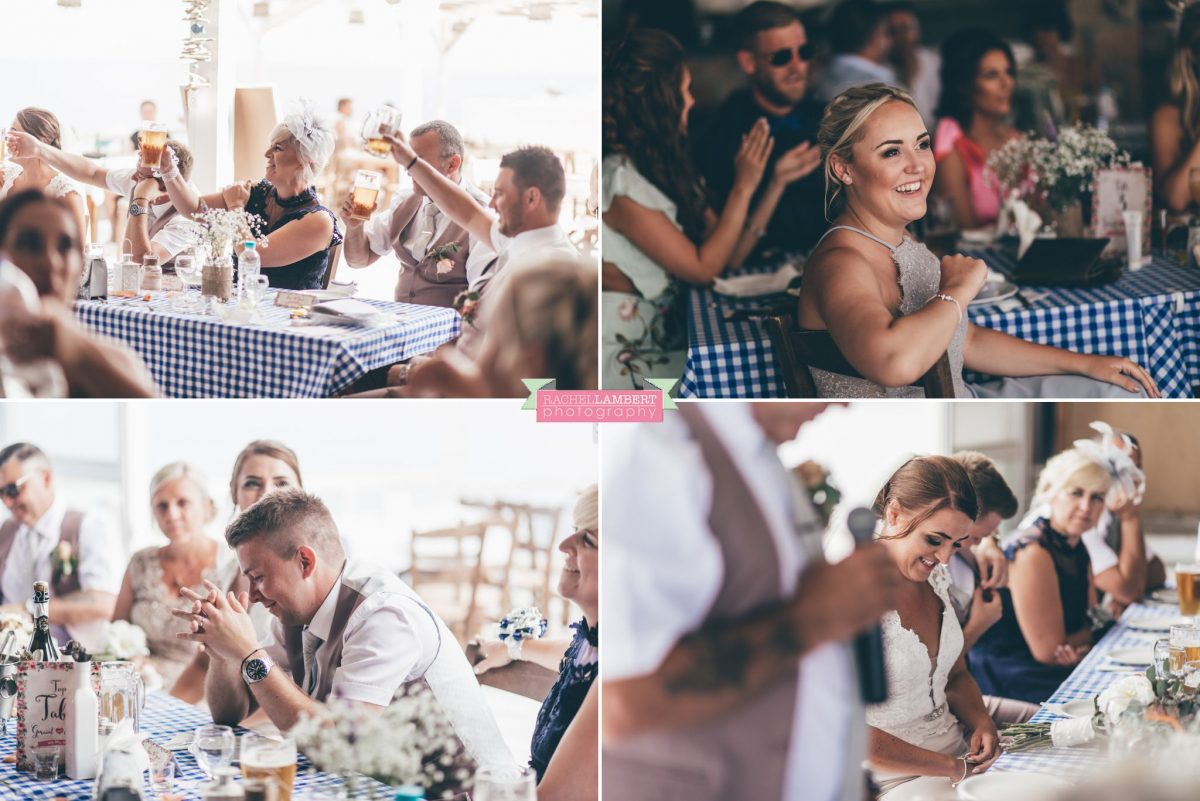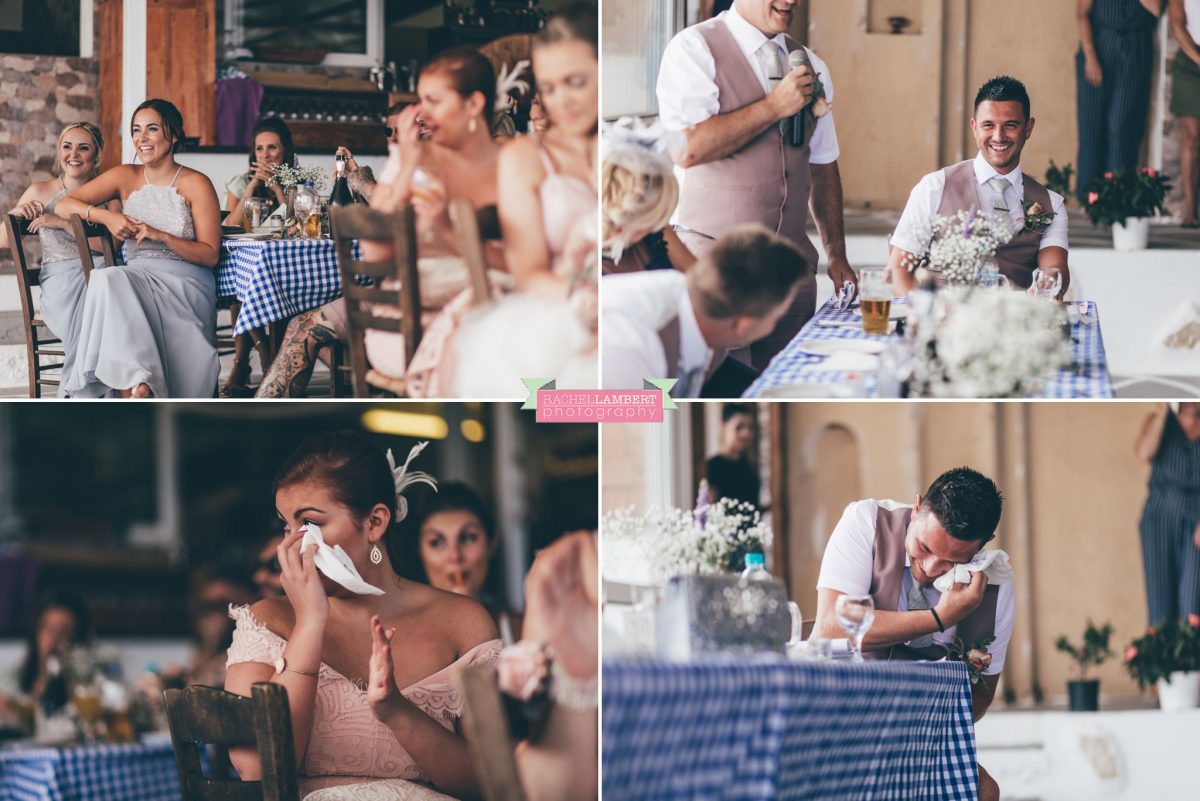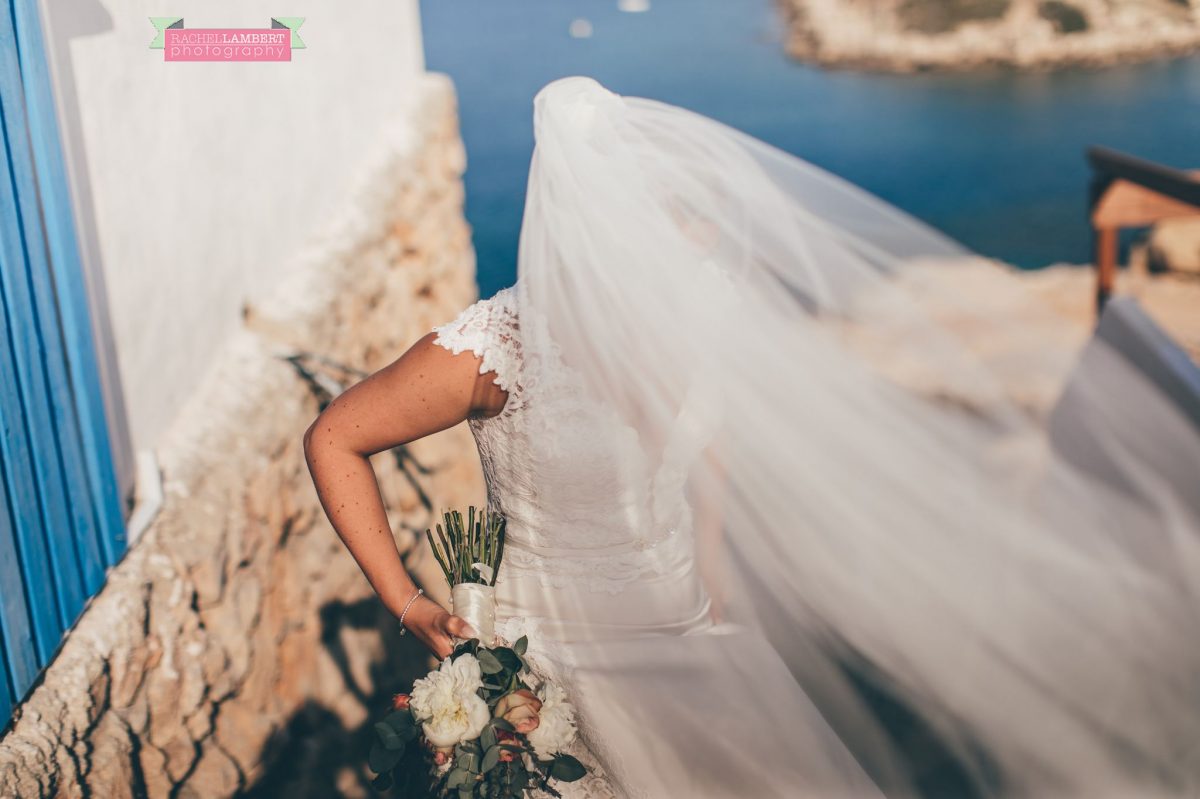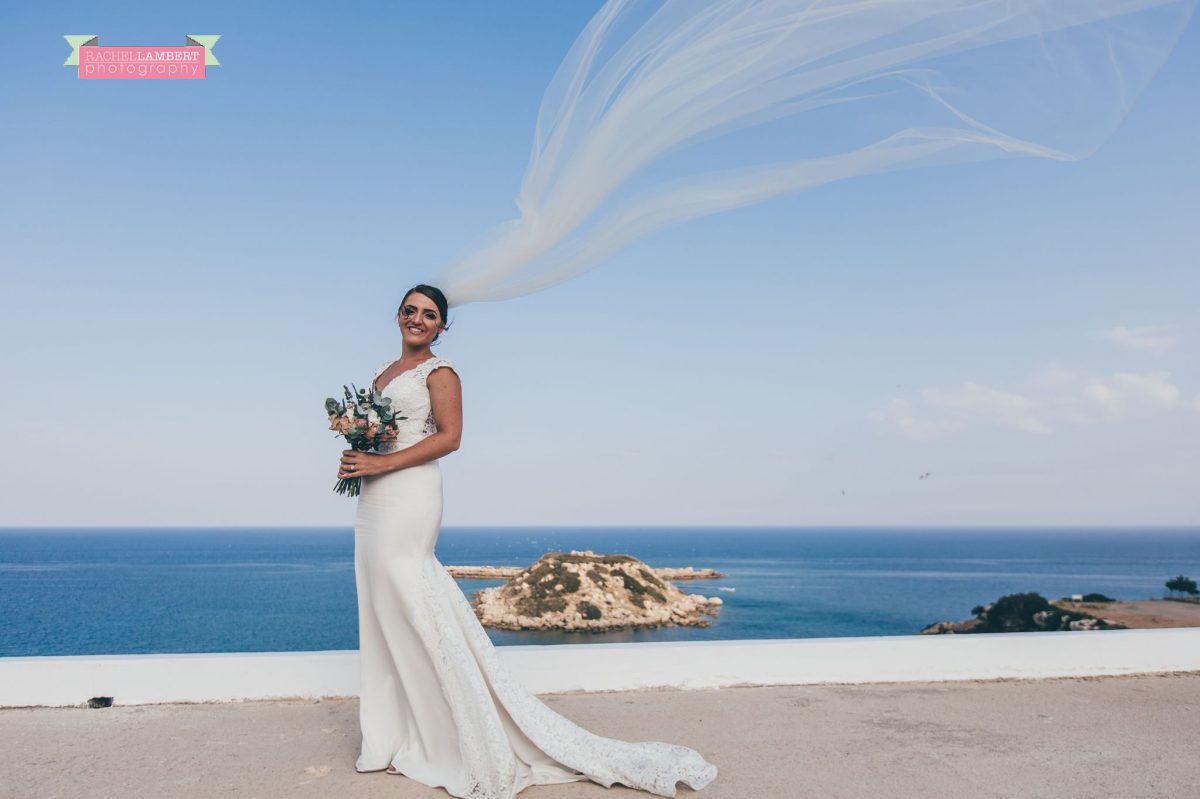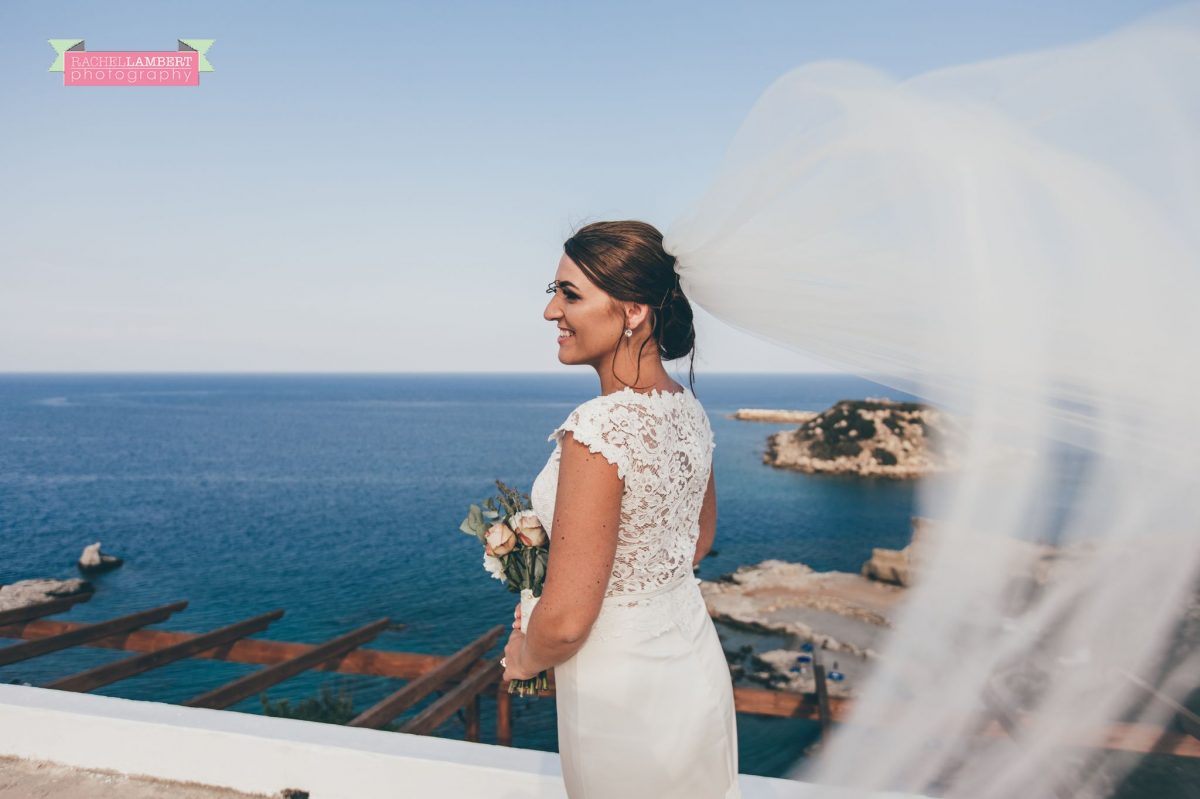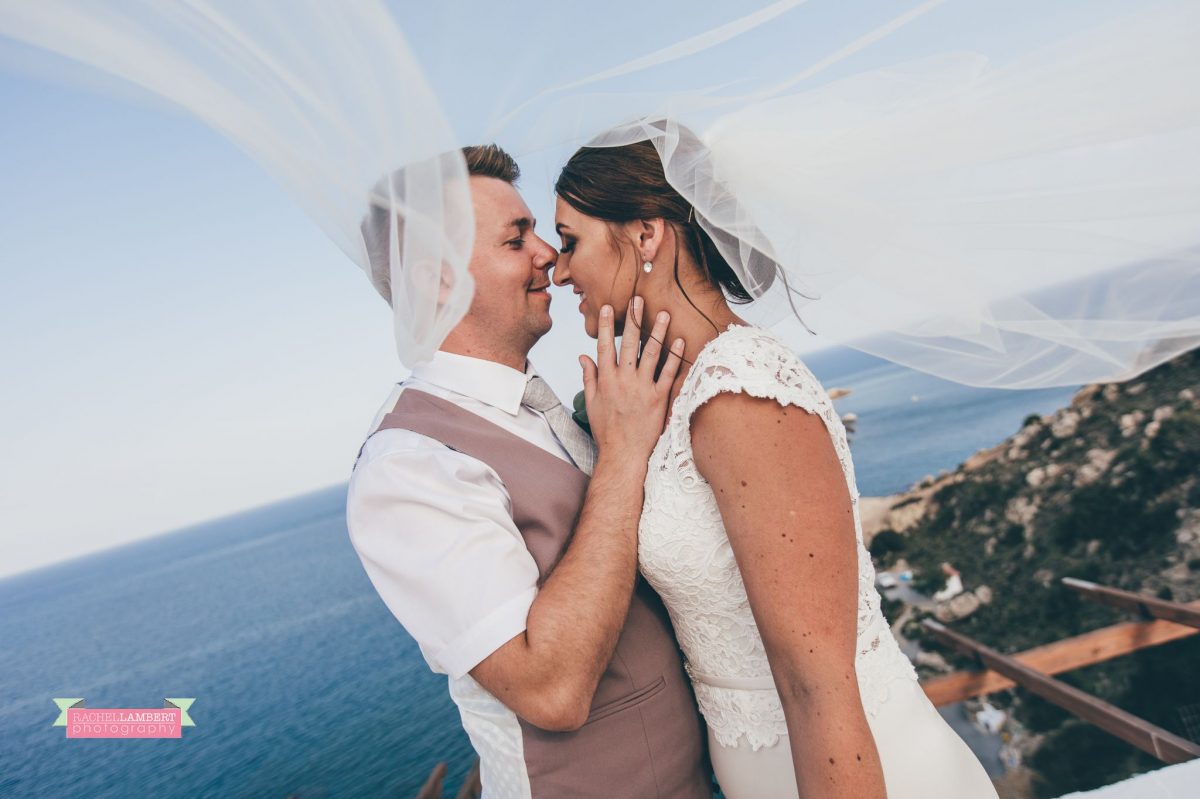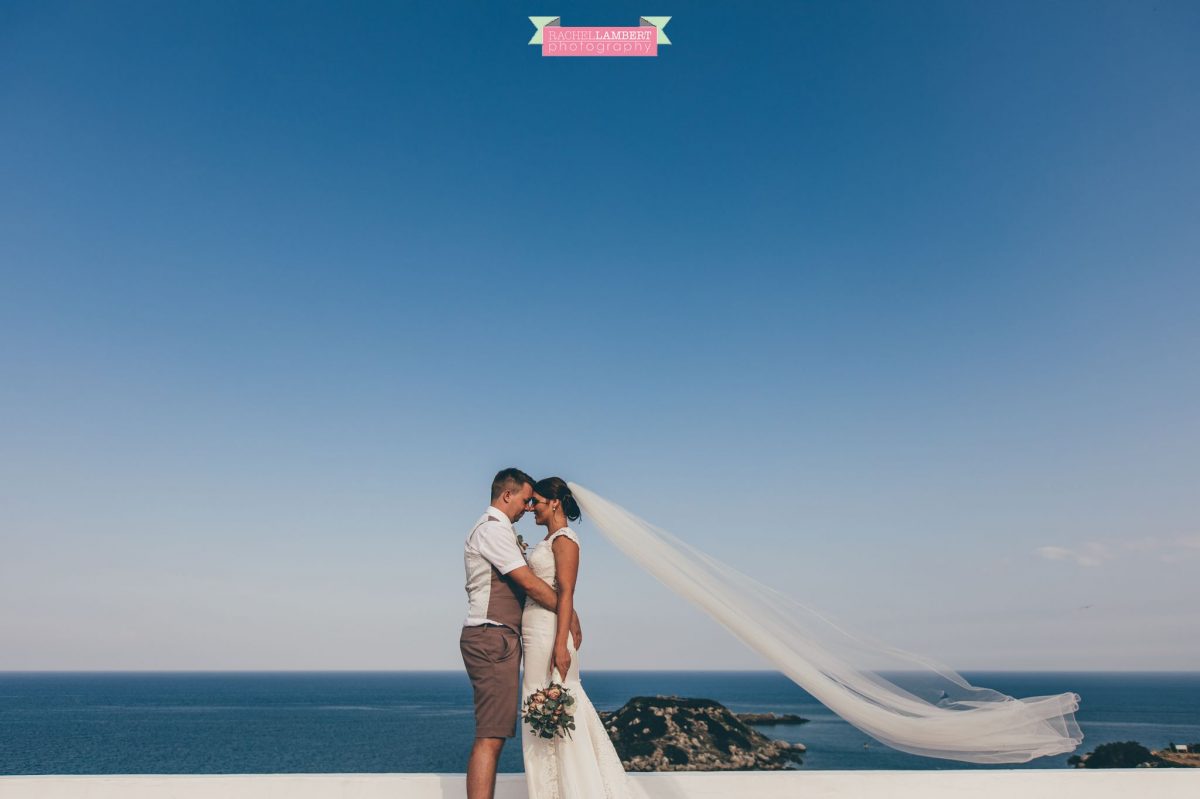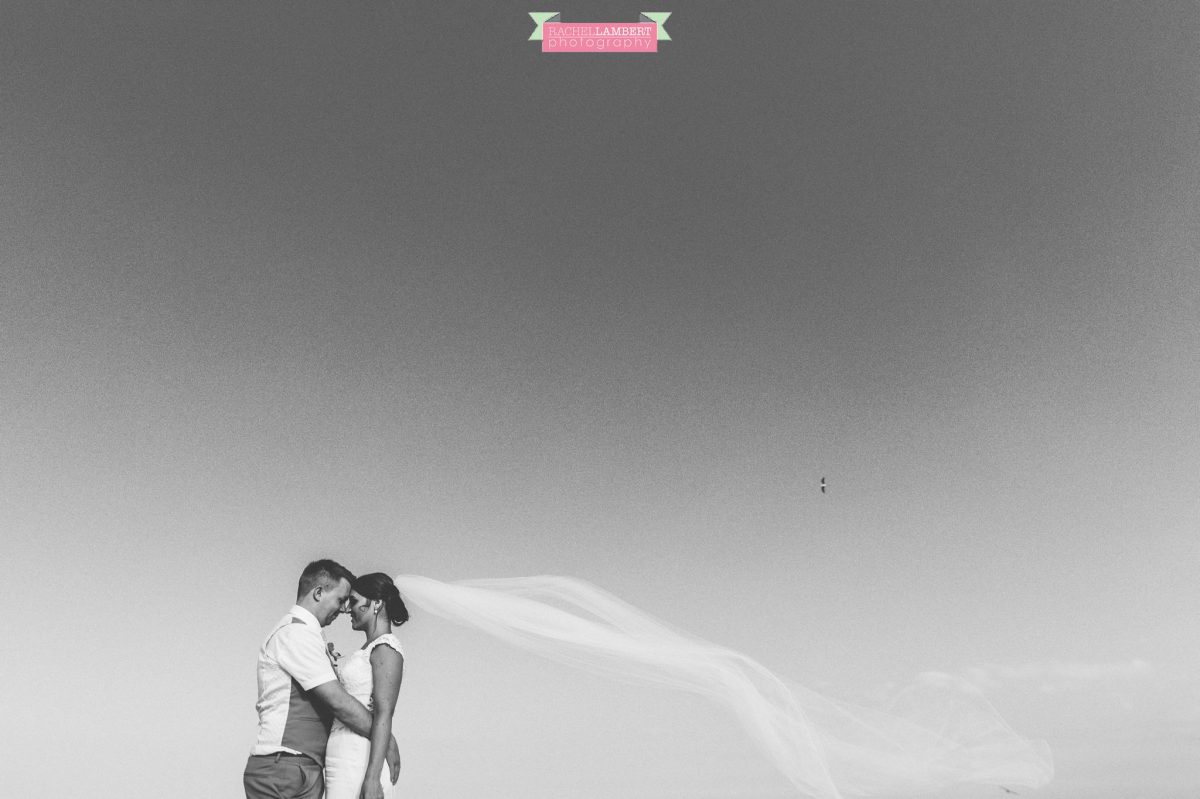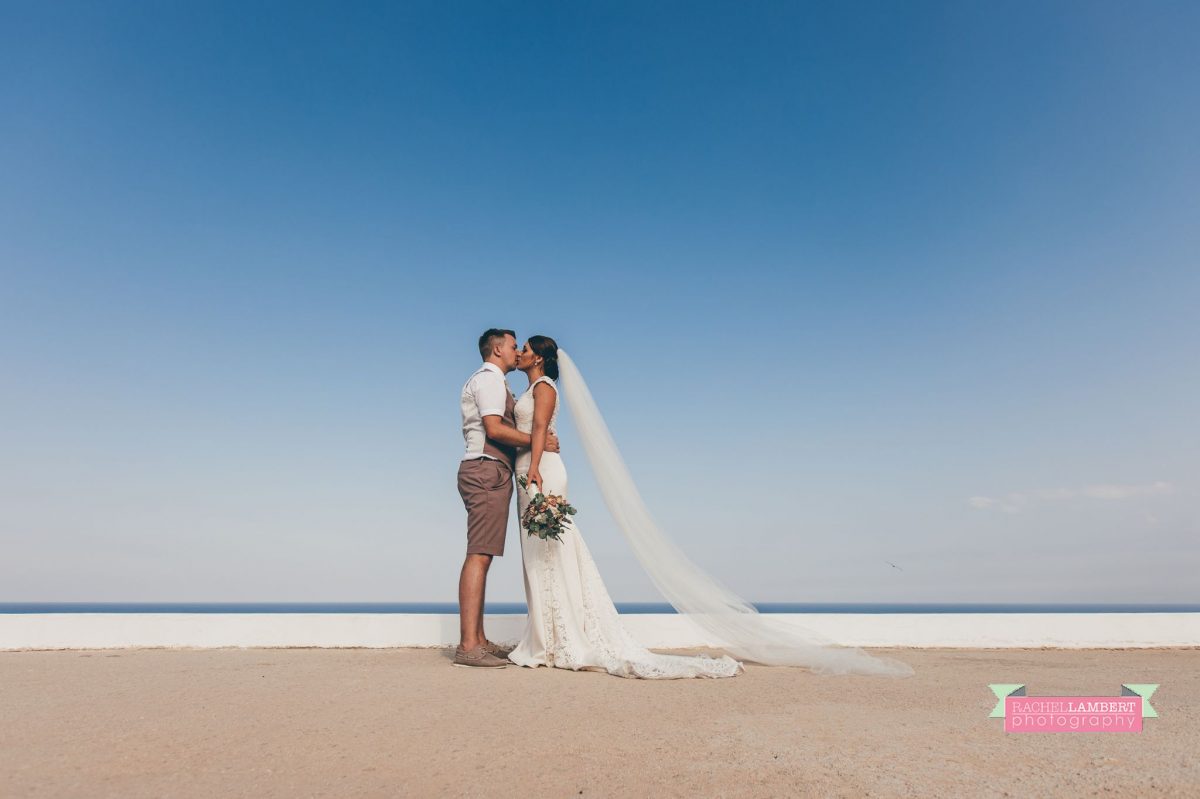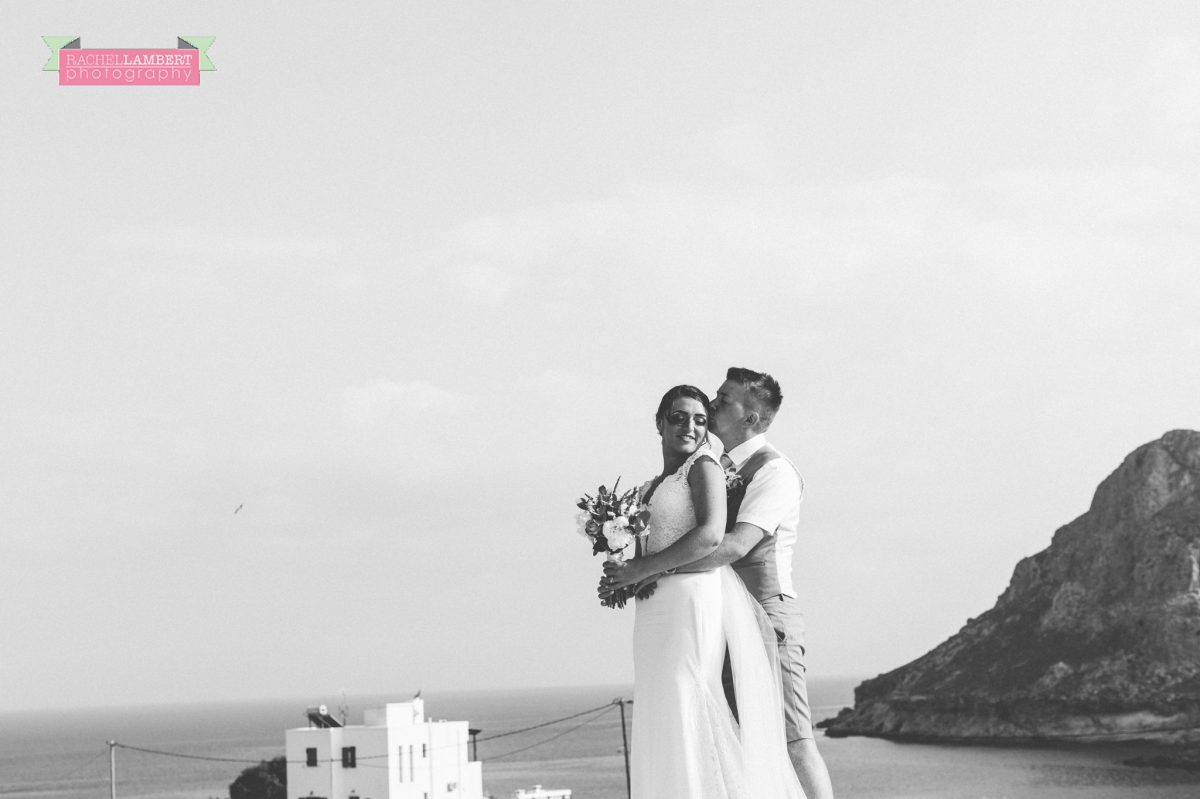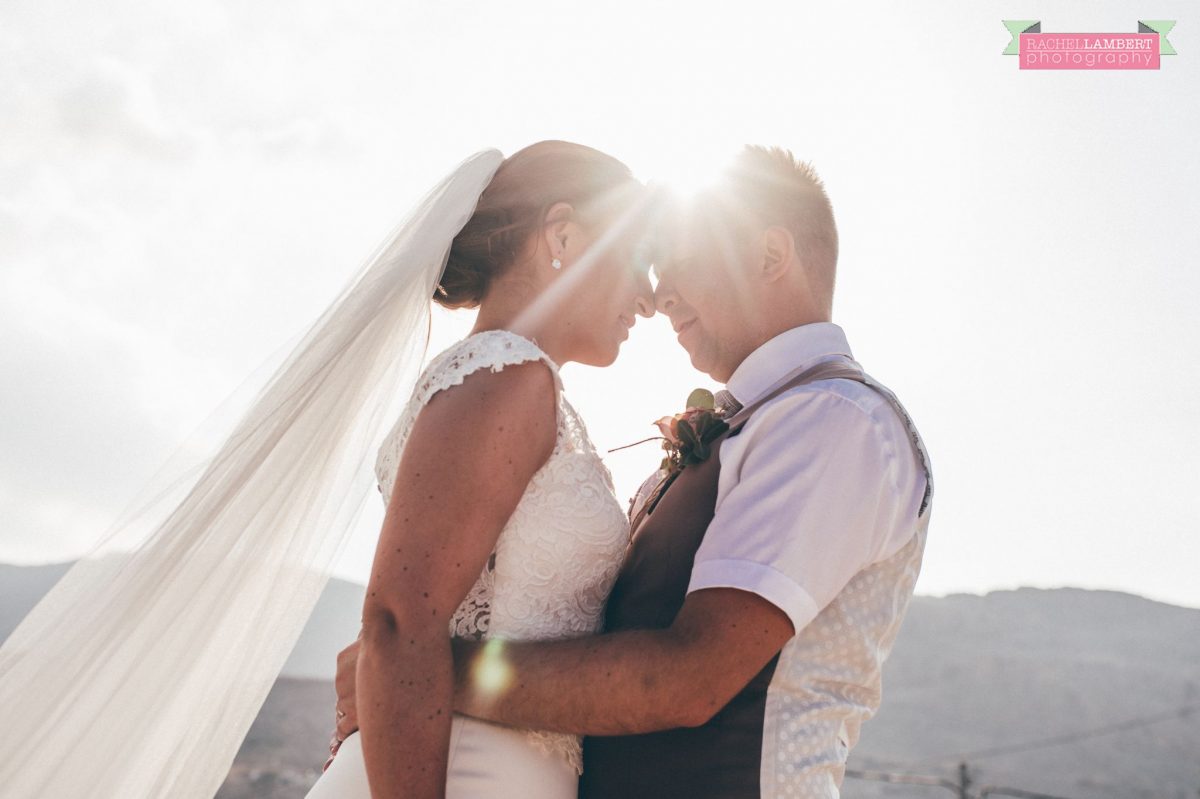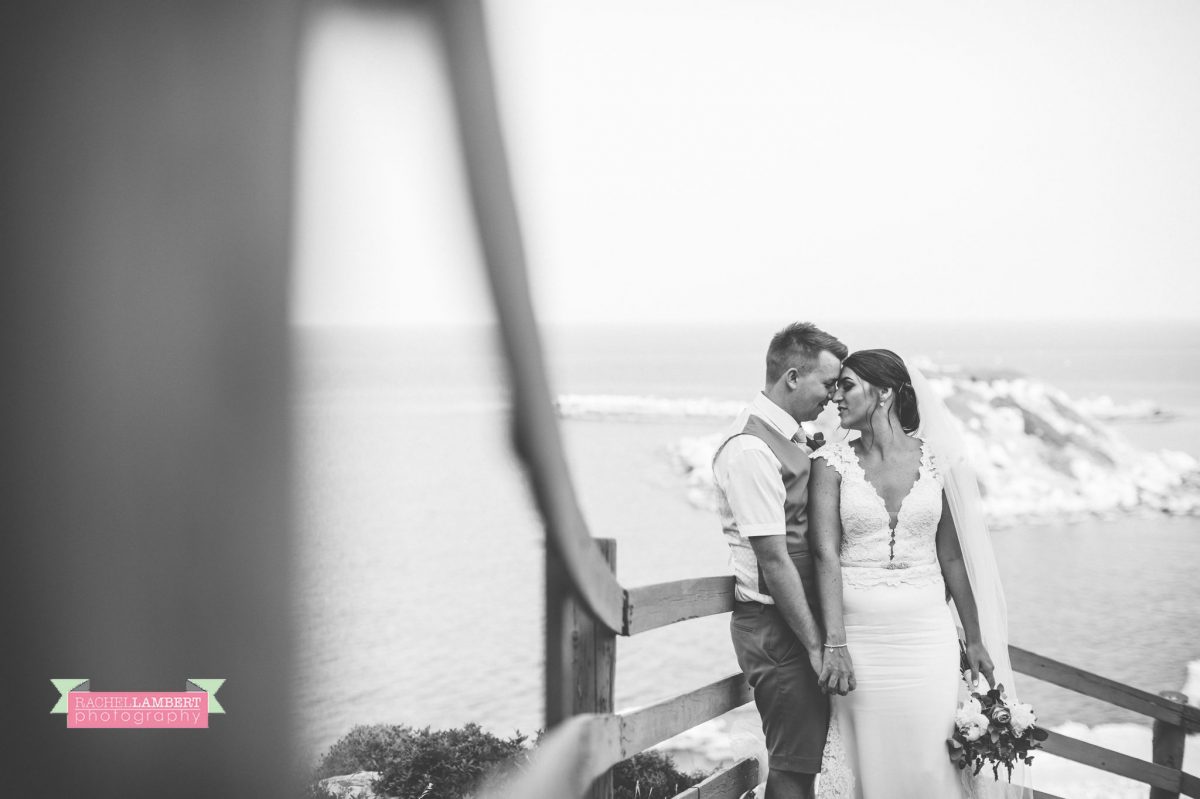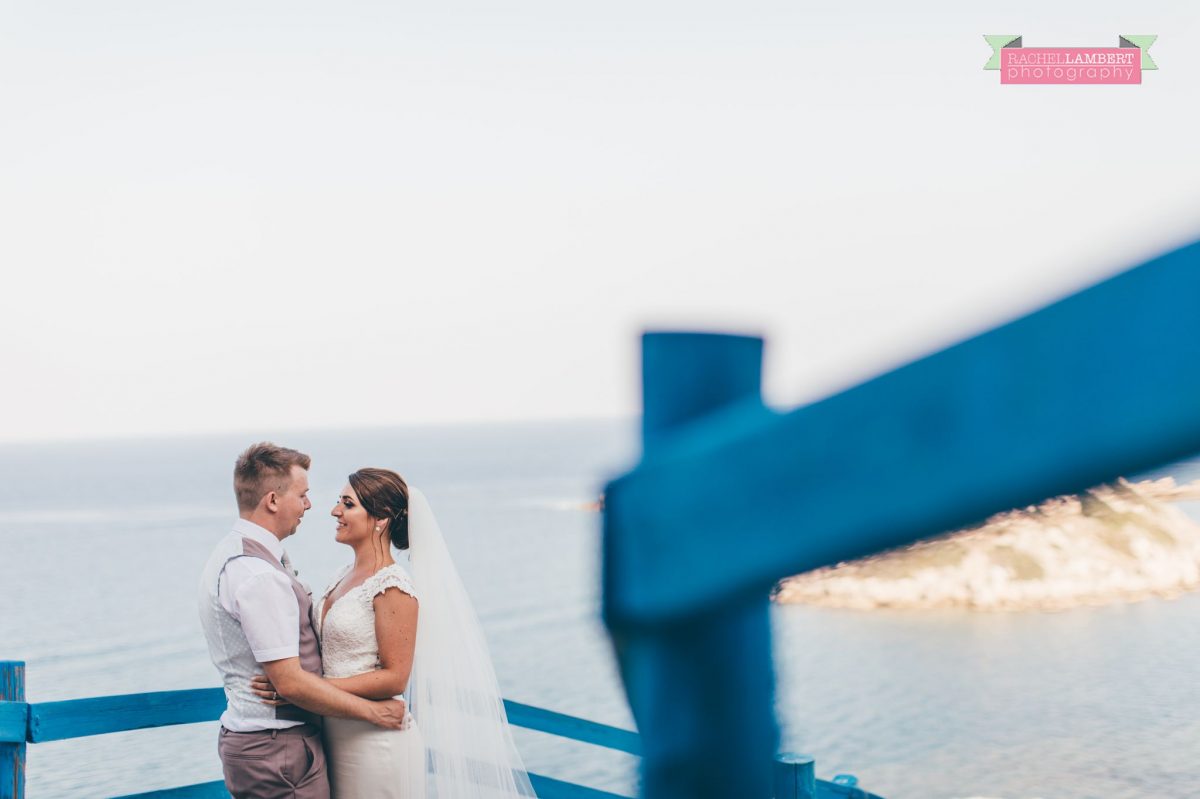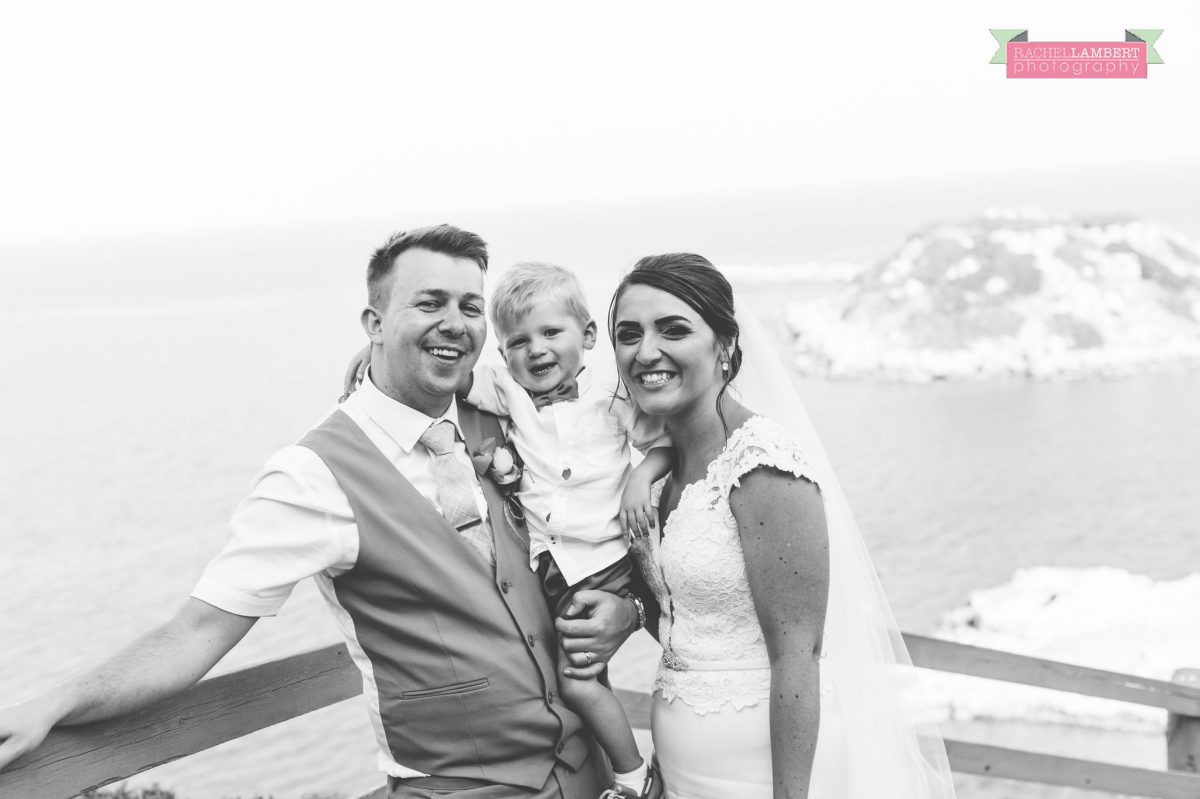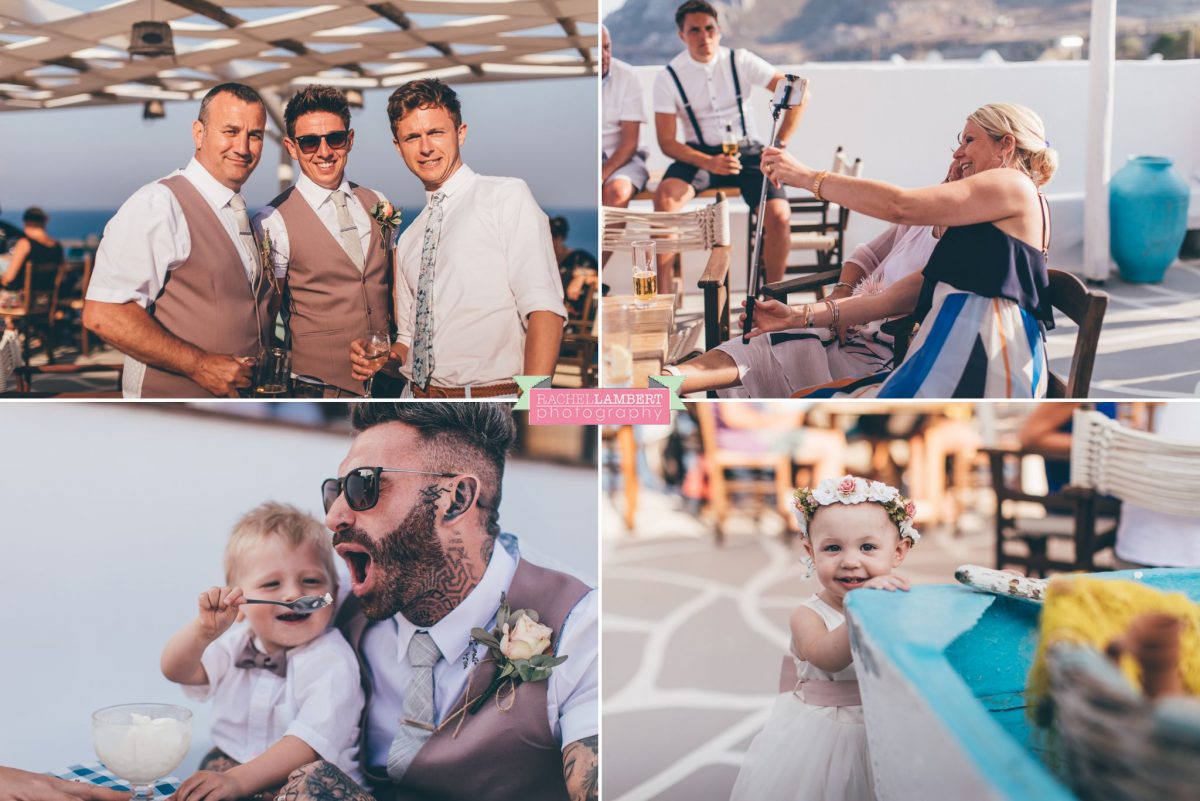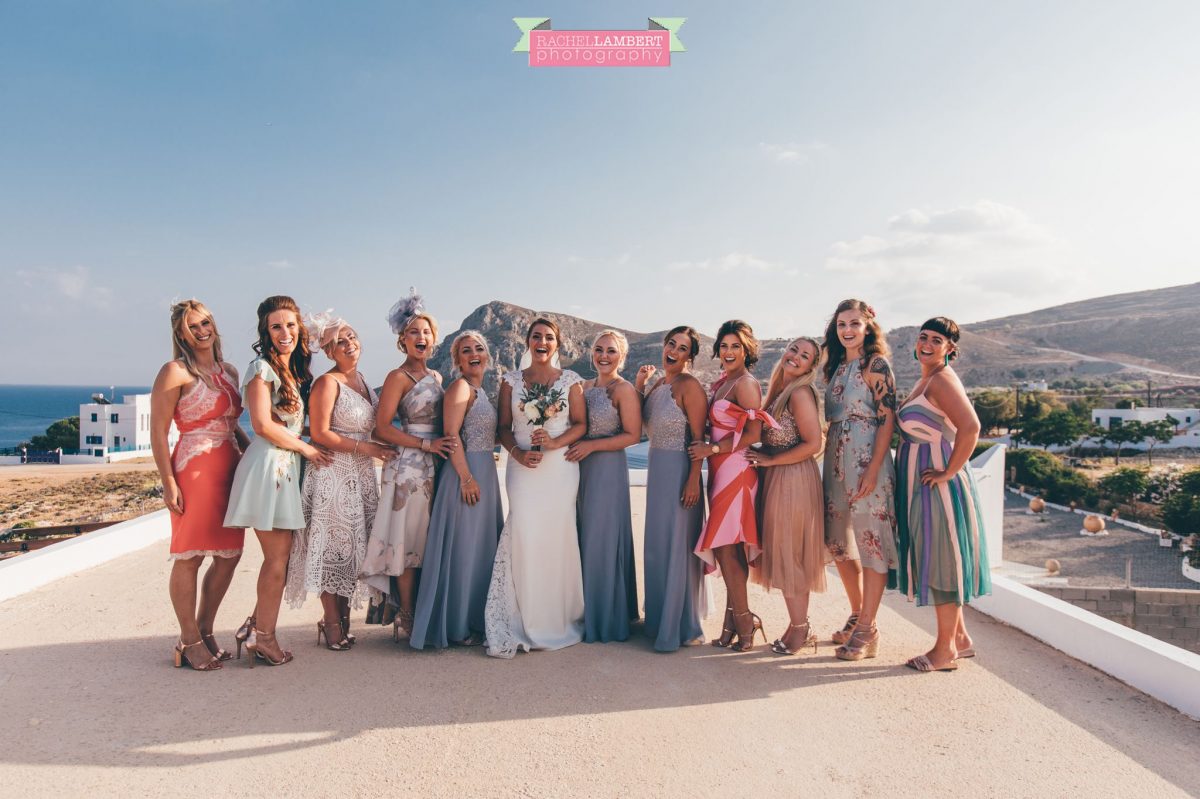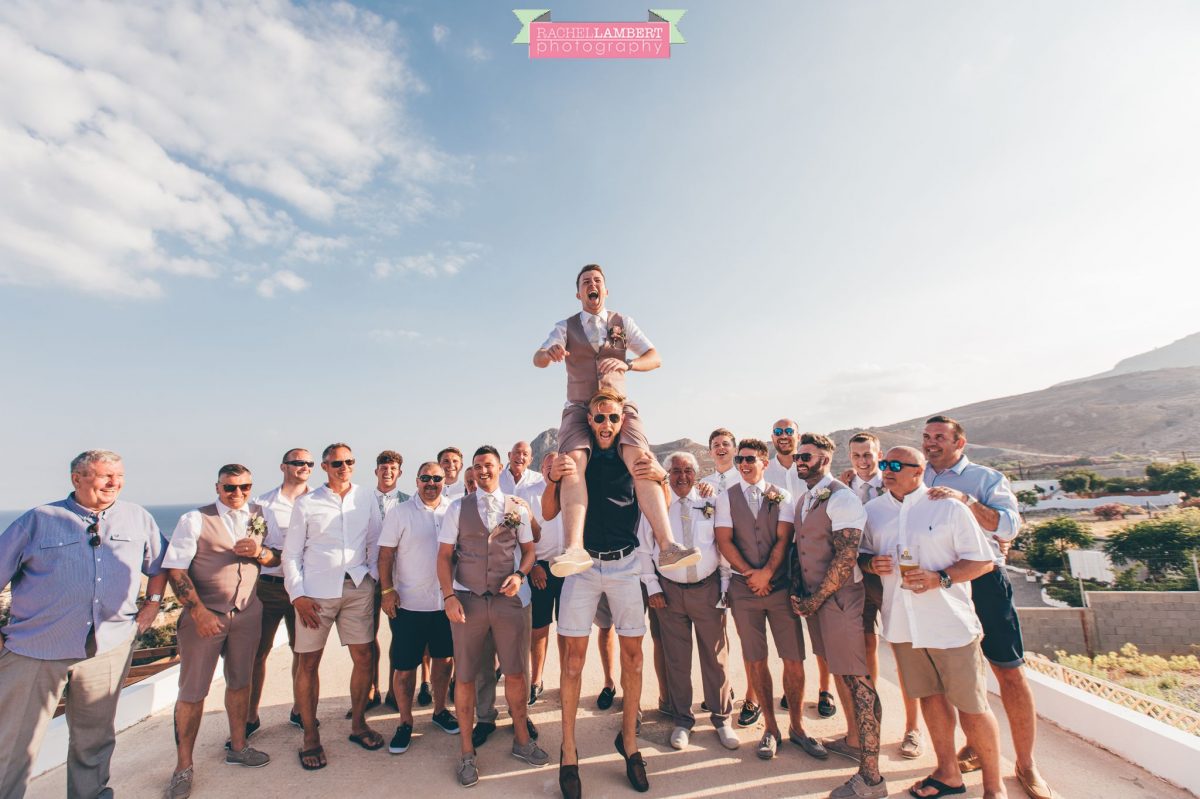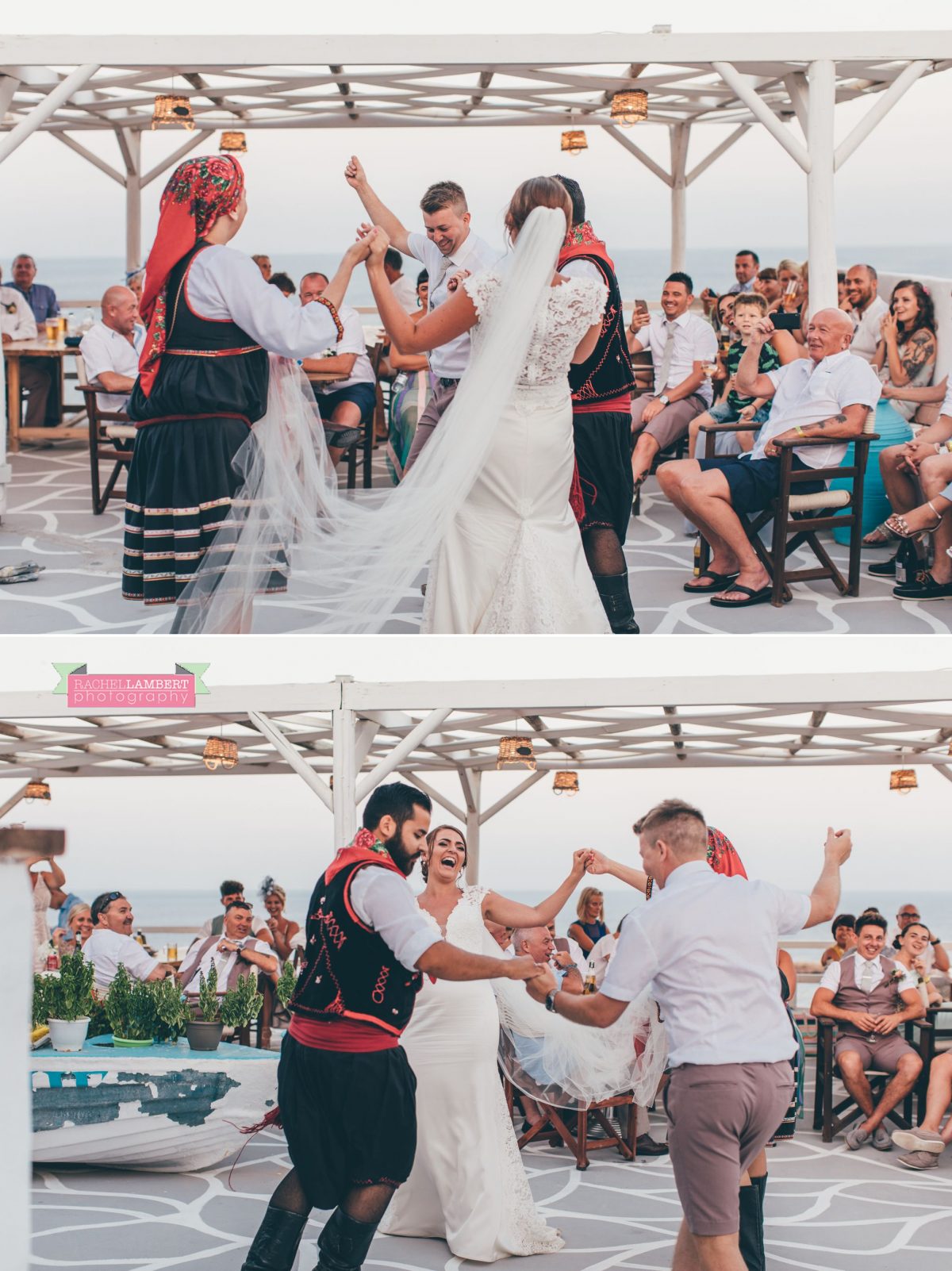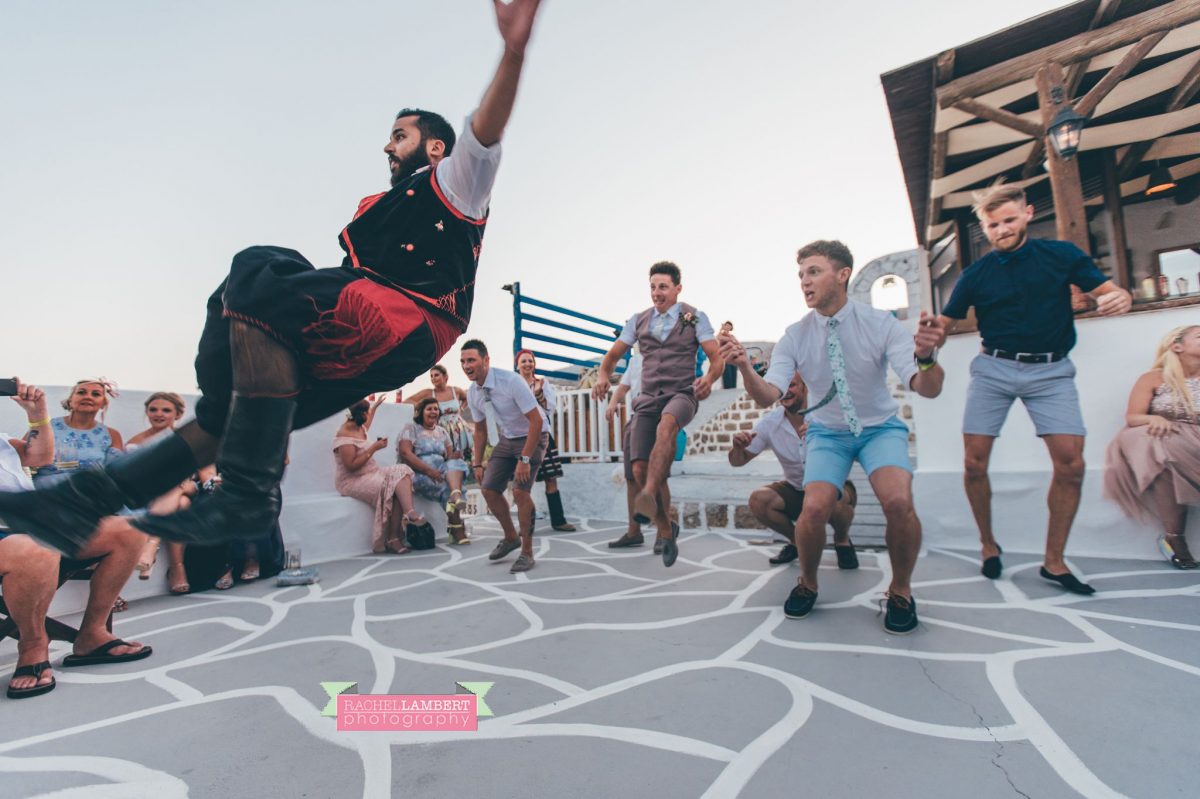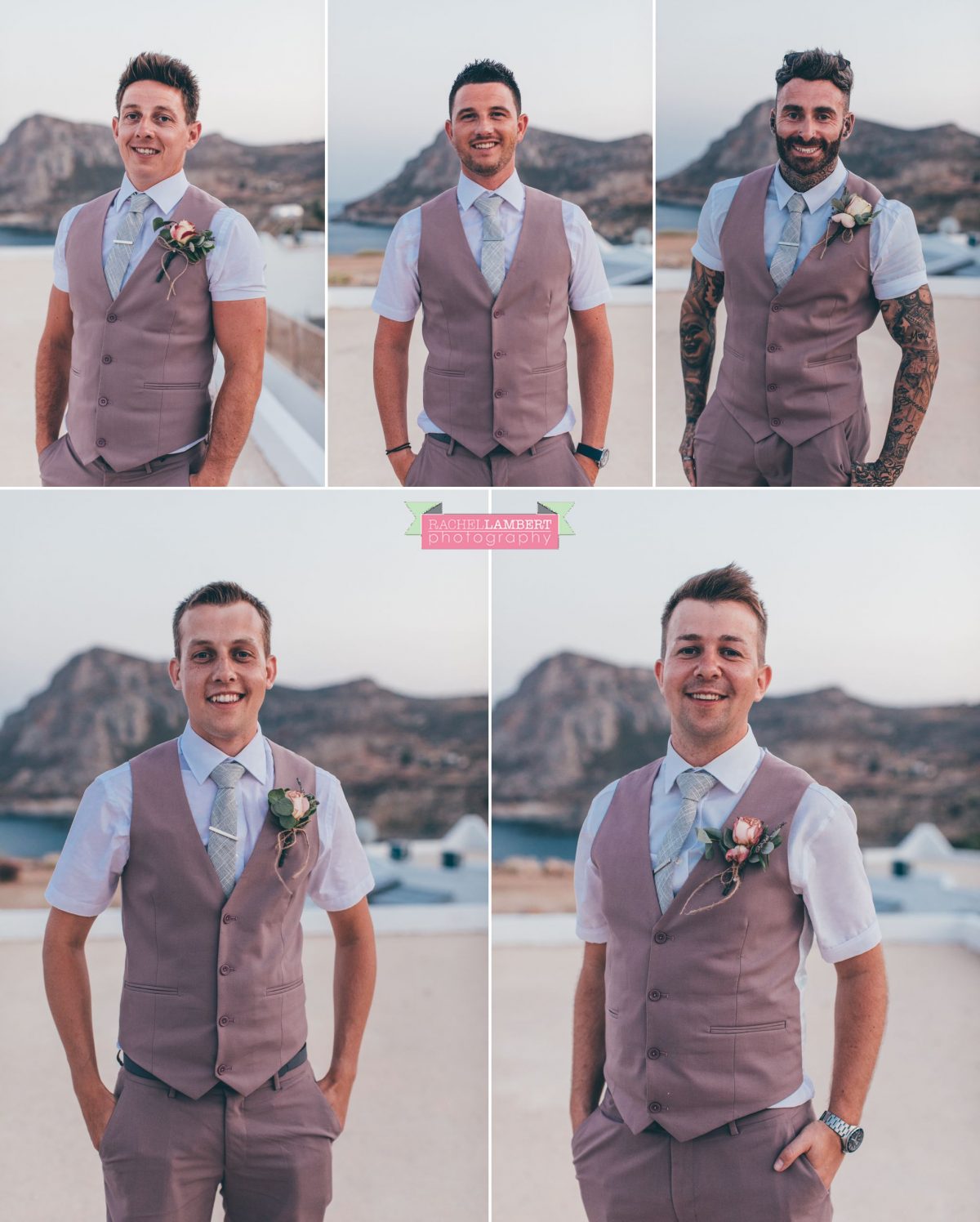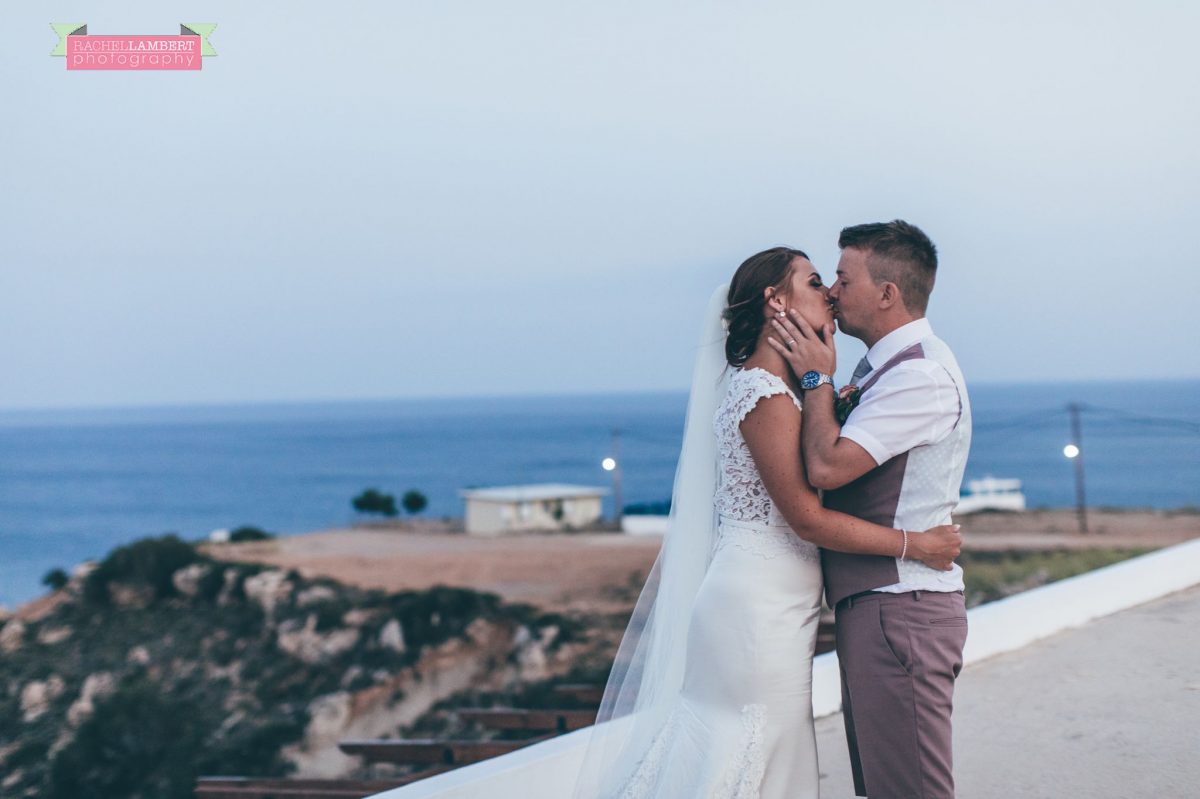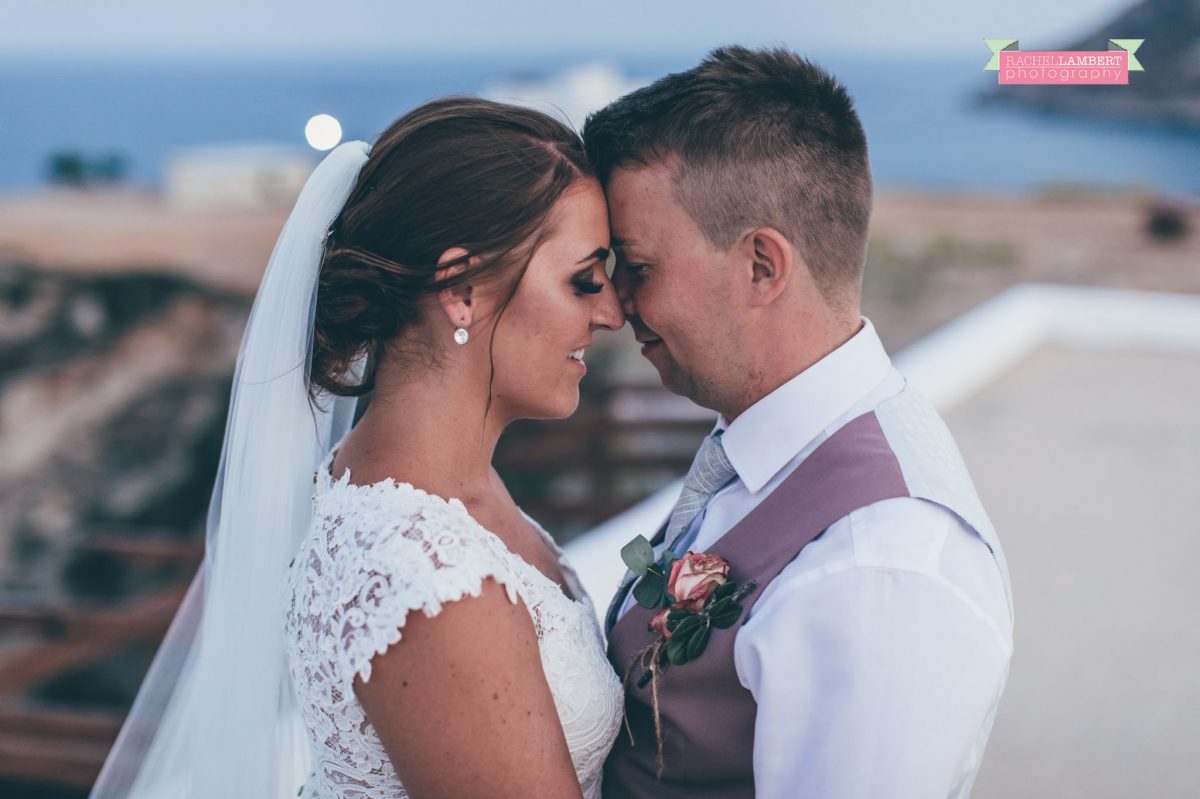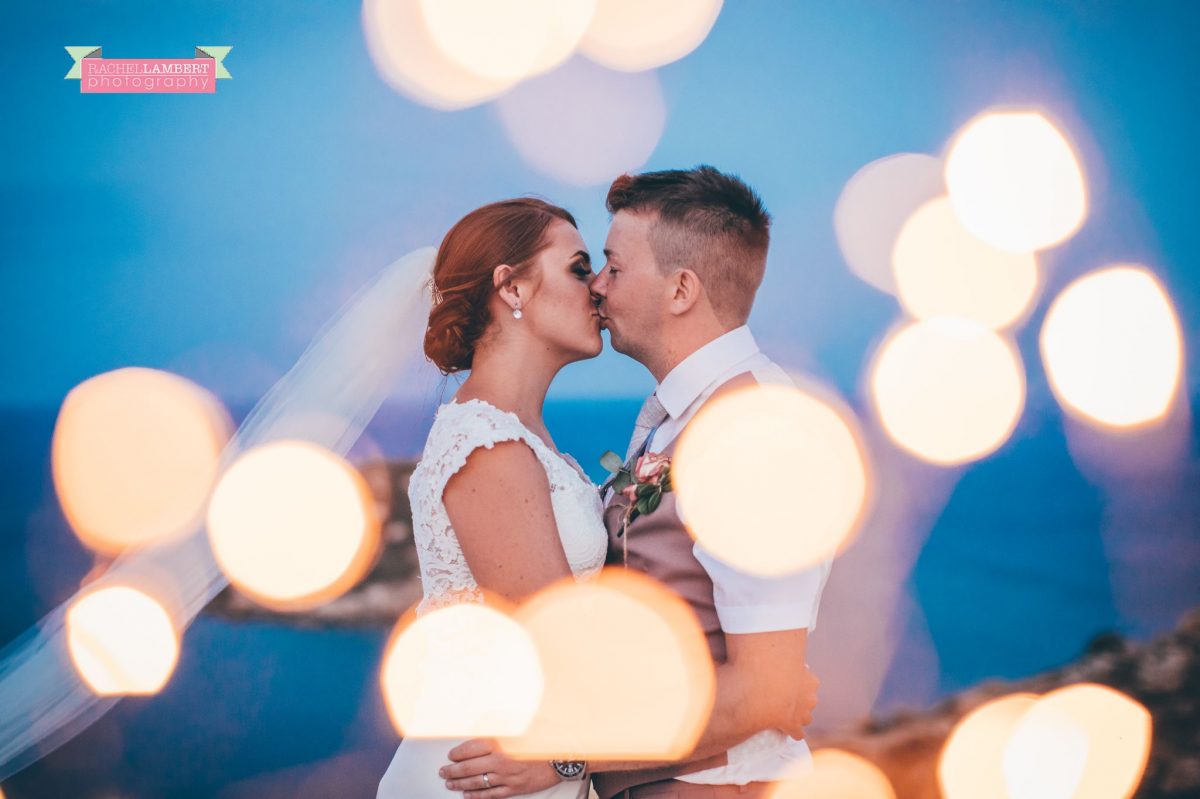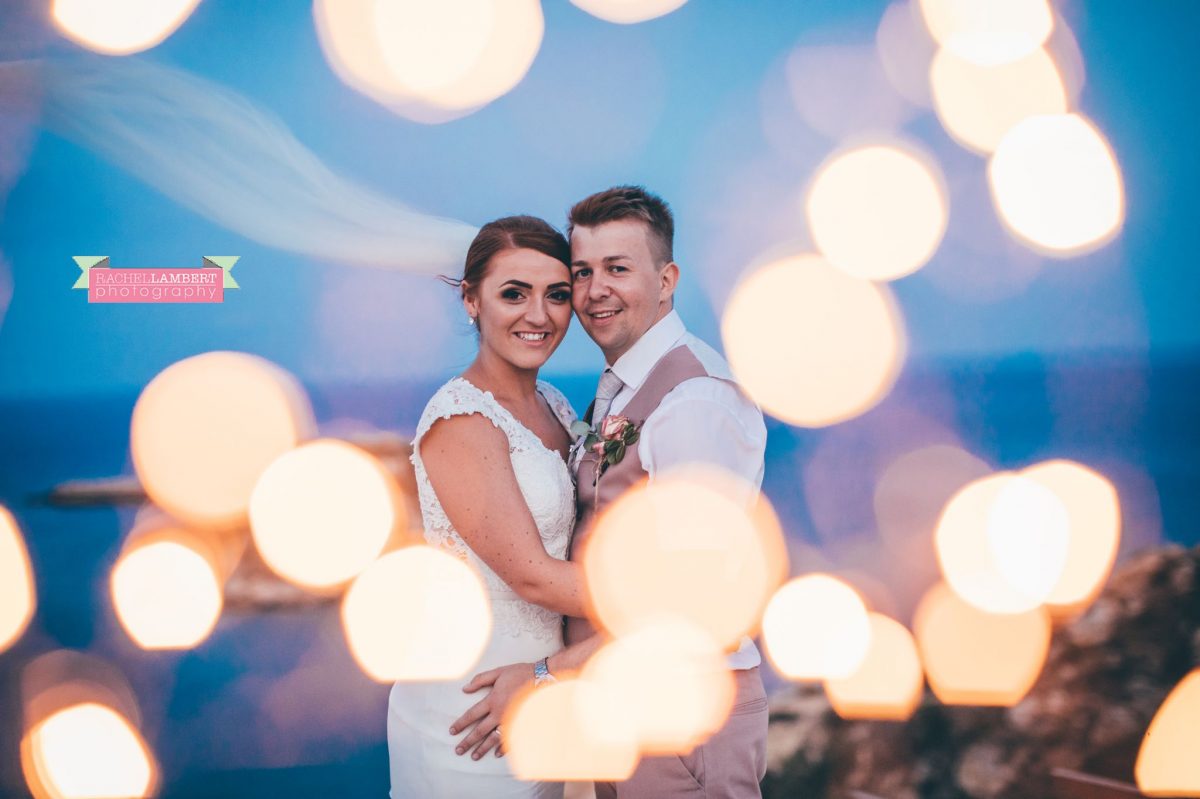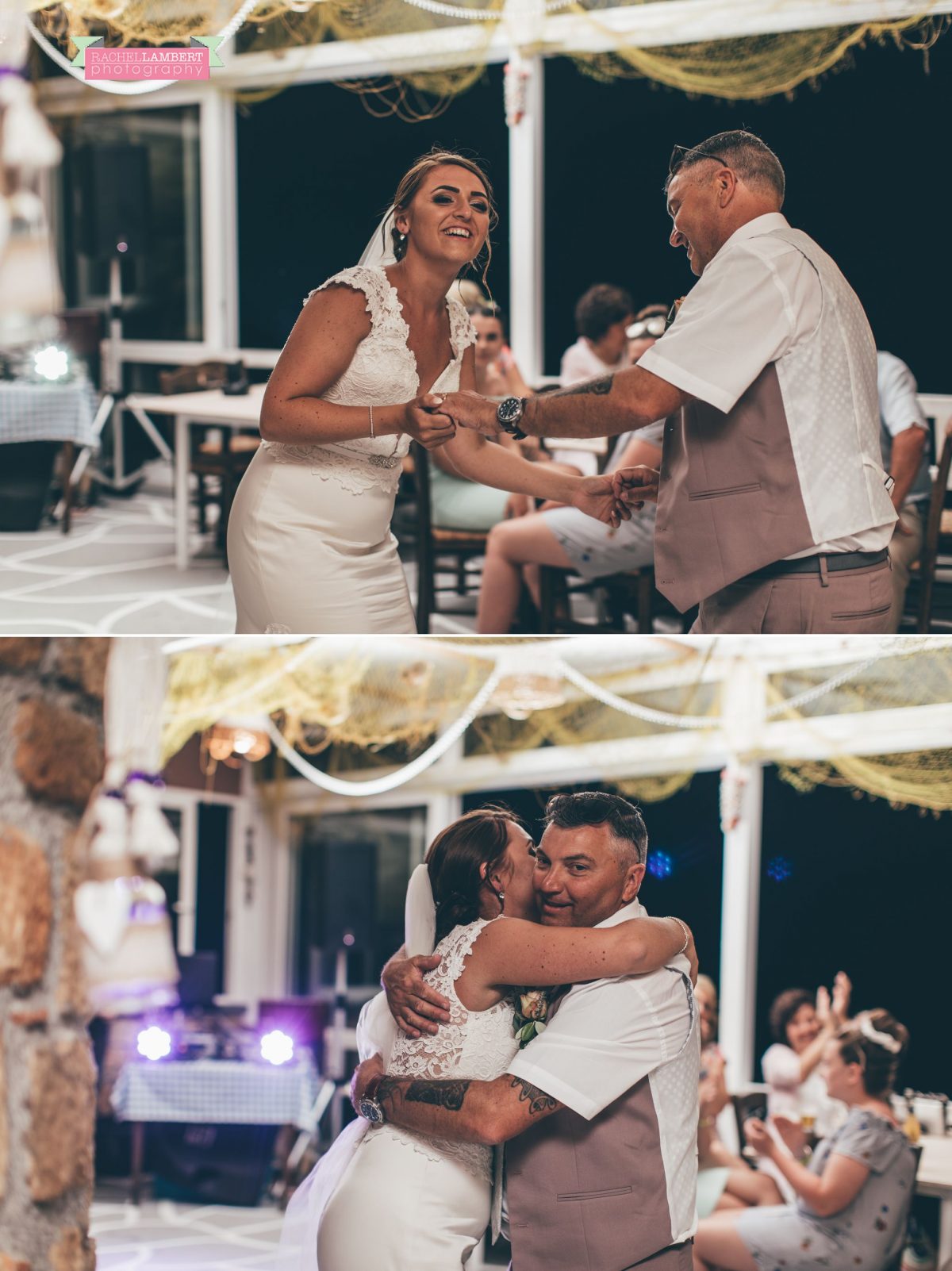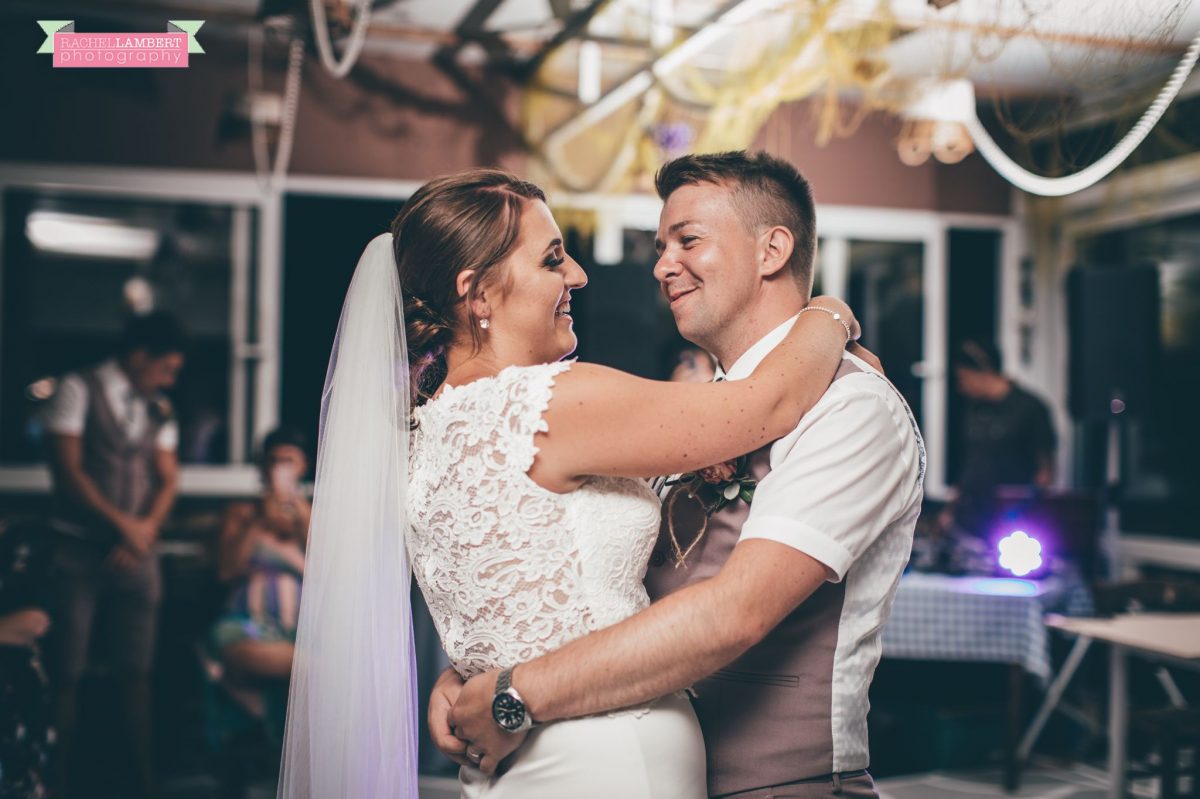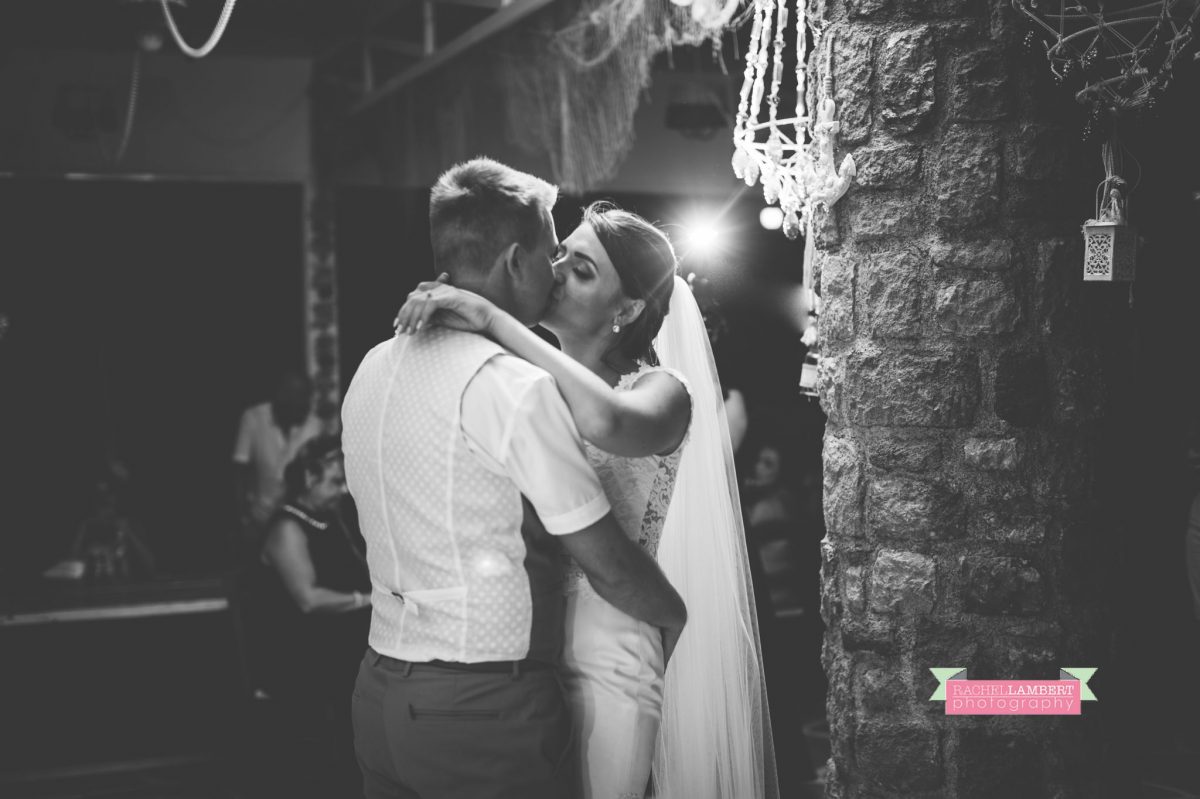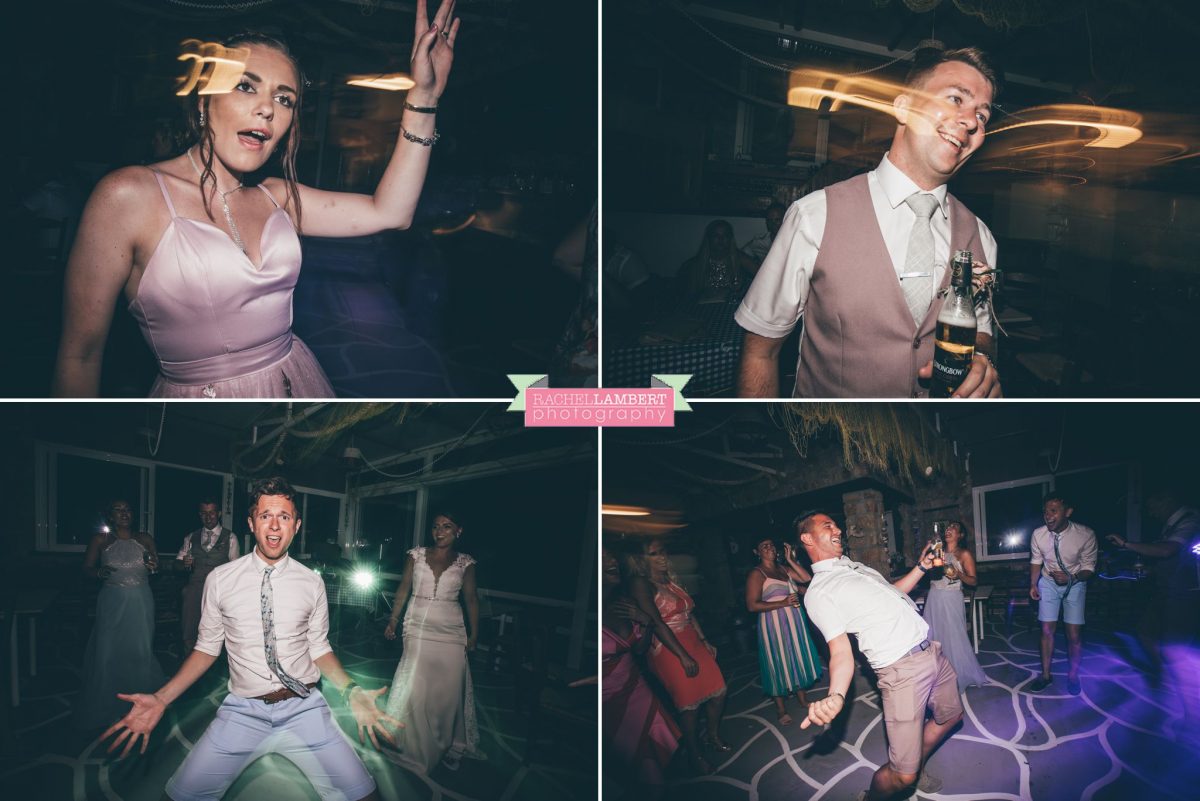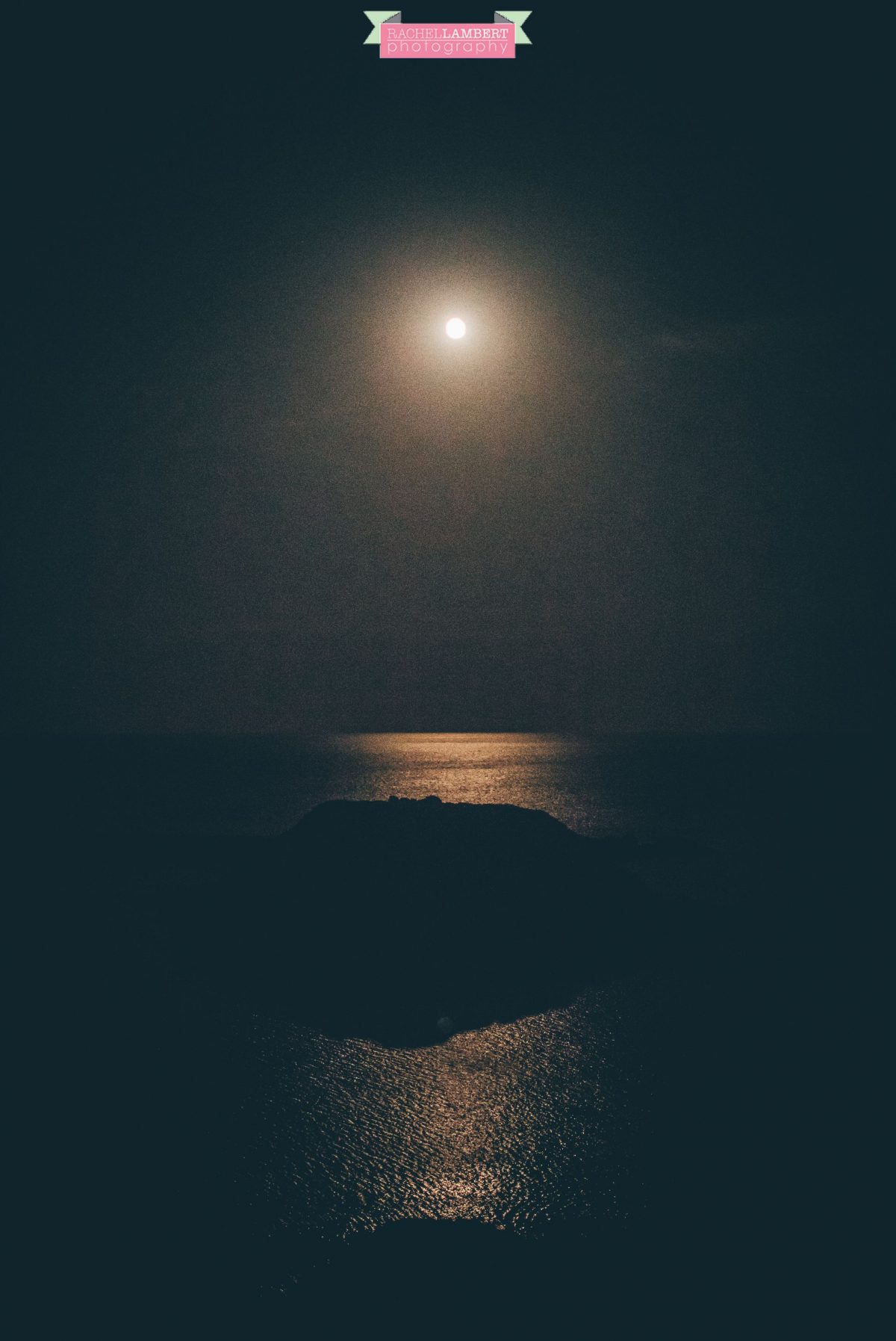 ©Rachel Lambert Photography. I will be honoured if you tag yourselves but please do not crop, copy or re-edit, thank you 🙂