"I KNEW I WANTED RACHEL TO BE MY PHOTOGRAPHER FROM THE MOMENT WE GOT ENGAGED…
As soon as we booked Canada Lodge and had a date set she was the next person I contacted. Before the day she made she that she knew everything she could and was fully prepared on who was going to be there and other suppliers. Rachel made us feel so comfortable all day and made sure that she got the most amazing photos and never missed a moment. When the sun started to set Rachel grabbed us both and took us out the way to have some photos. By this point I was pretty drunk so can't really remember what was happening until I saw the photos this morning. They are by far my favourite photos I have ever seen. The day flew by but seeing these brought back memories of the day I had completely forgotten about. I'm an emotional wreck once again. I would recommend Rachel to anyone who is getting married cause even though you'll have memories of the day the photos are what helps you remember it all forever!!! 😍😍😍"
– Shauna and Owain (30/8/18)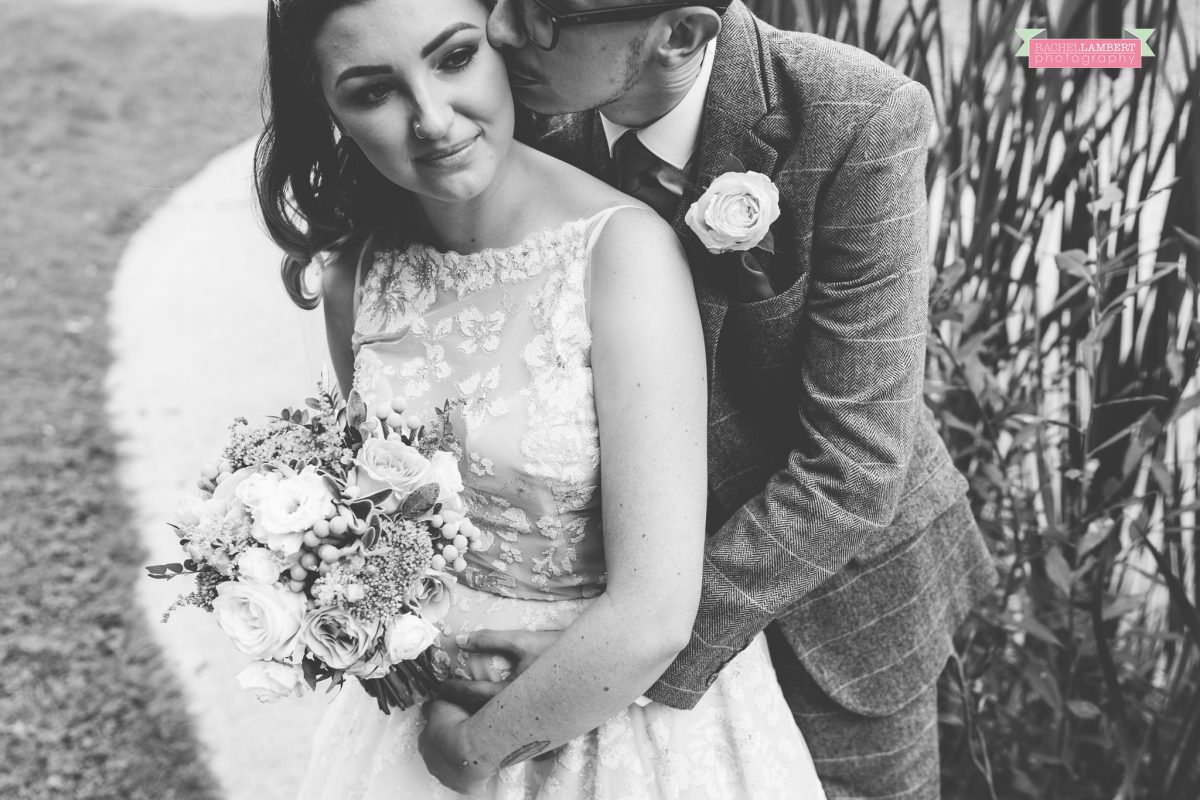 Late Summer Wedding
Canada Lake Lodge
Shauna and Owain
Shauna and Owain married yesterday on a cool summers day at Canada Lake Lodge, and we were treated to the most glorious golden hour, so of course we had to get that veil up in the air!
It was a beautiful and very emotional day, which began with bridal prep at one of the lodges by the lake. When it was time to head up to Canada Lake Lodge, Owain was there waiting along with his best woman, Sam.
All the girls looked amazing in their pale grey jumpsuits, and Shauna especially in her sparkly pale pink Hayley Paige bridal gown, admittedly one of my favourite dresses I've ever had the pleasure to photograph!
Confetti and group shots followed, while the drinks and canapés were served, before sitting down to the wedding breakfast followed by some very emotional speeches.
And then the most amazing and unexpected sunset happened… Always a good opportunity to make the most of a long veil!
Venu: Canada Lake Lodge | Dress: Hayley Paige | Bridal Shop: Ellie Rose | Cake: Wish Upon a Cupcake | Flowers: The Flower Pot
Big thanks to Sophie Collins for 2nd shooting alongside me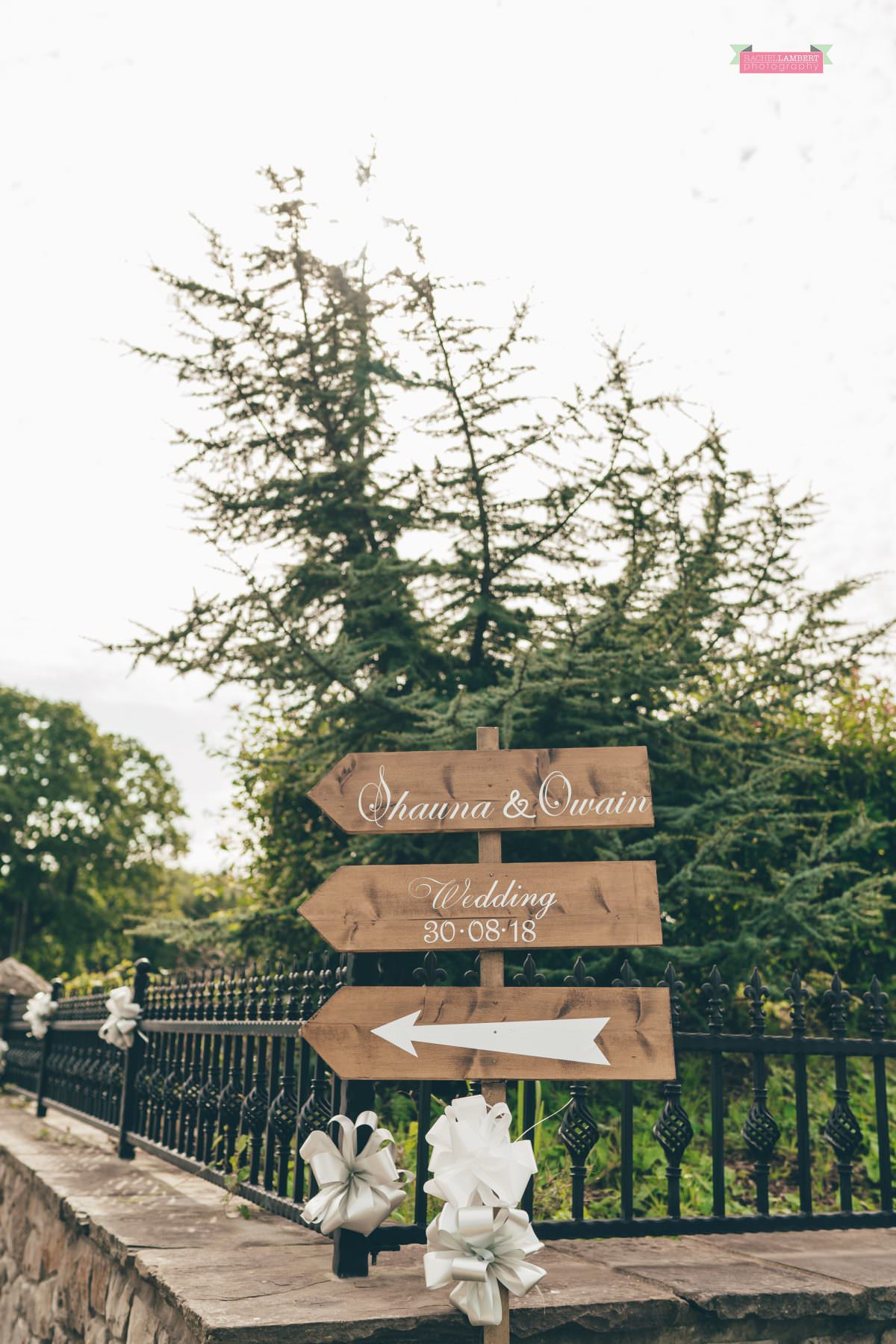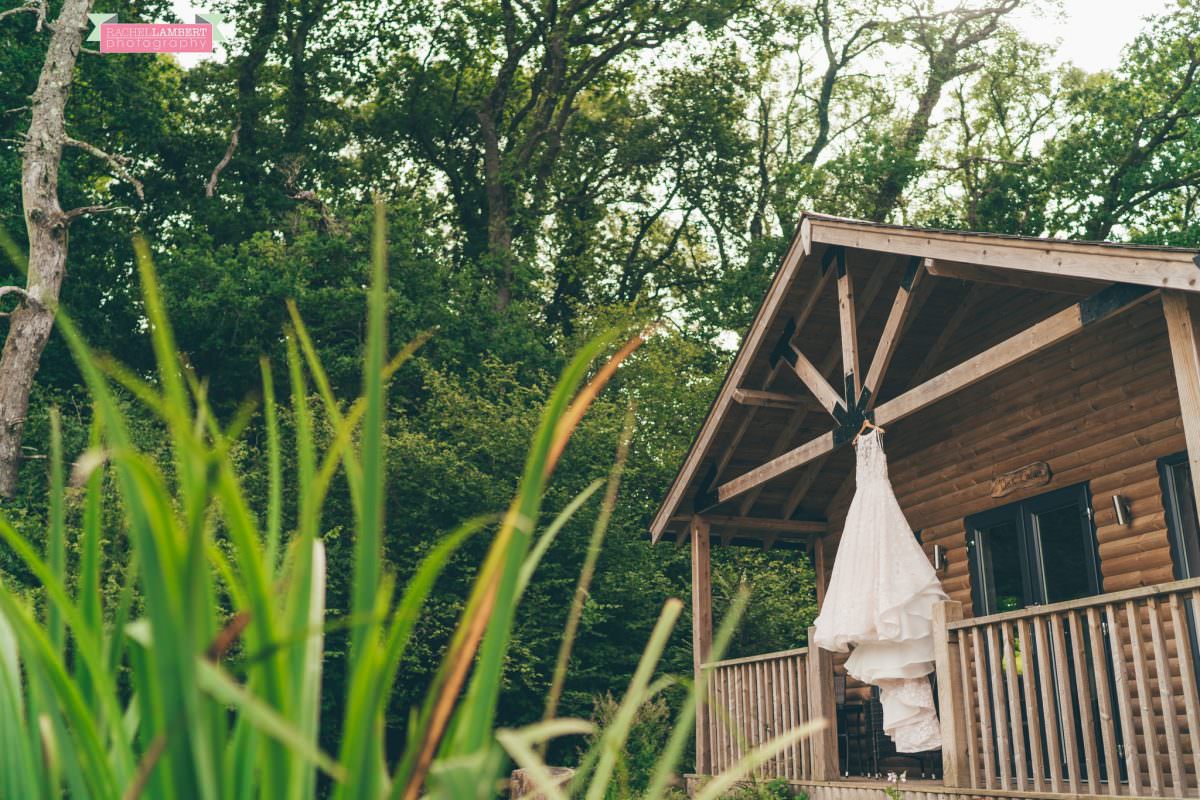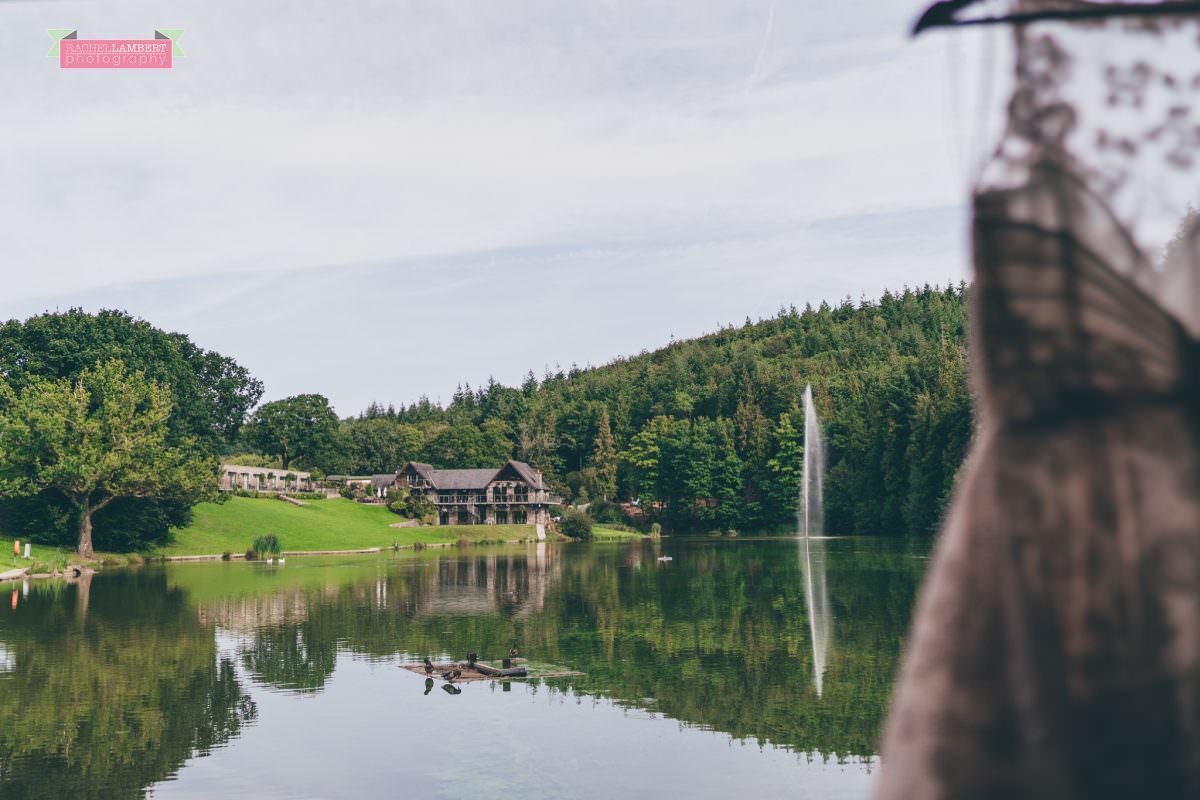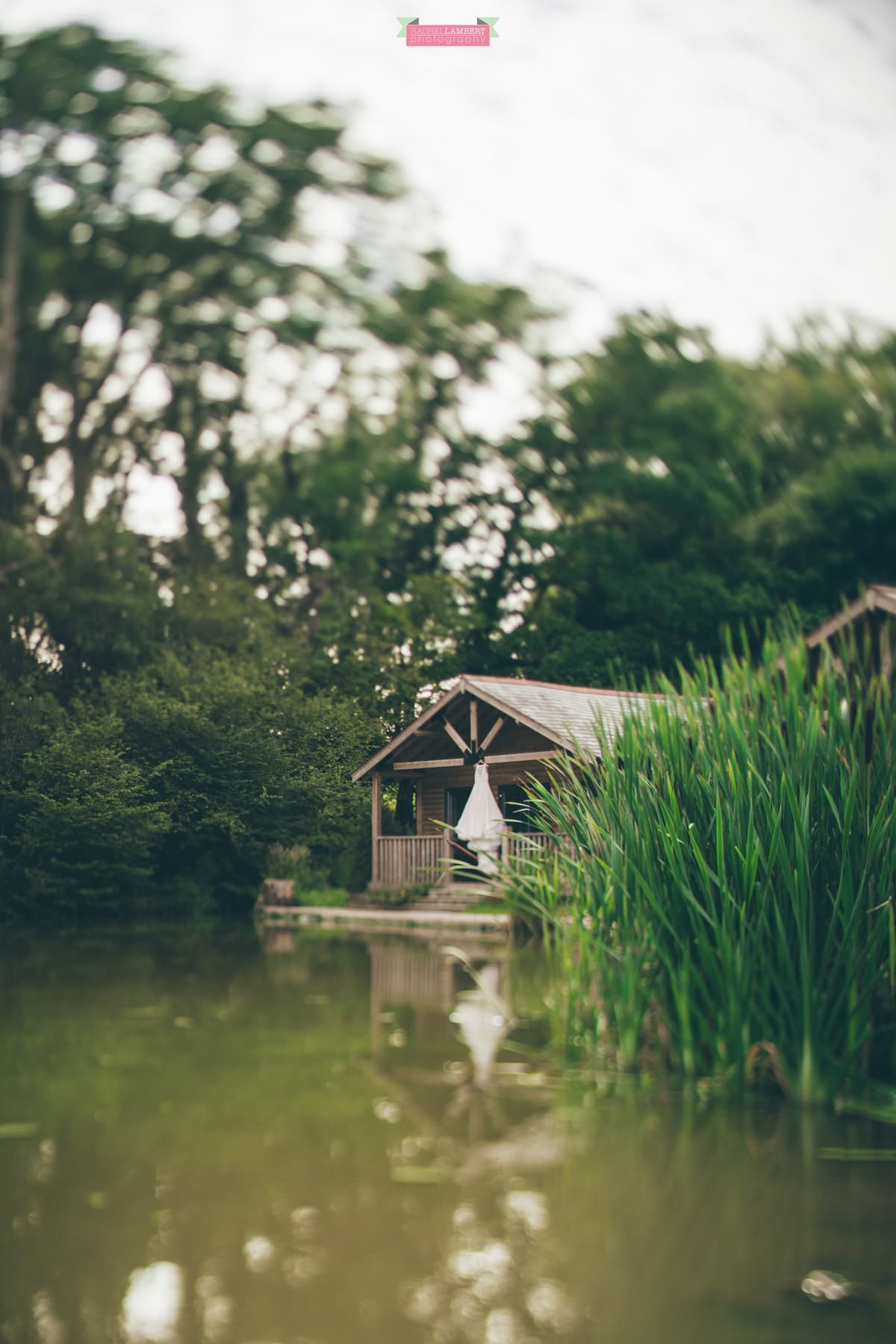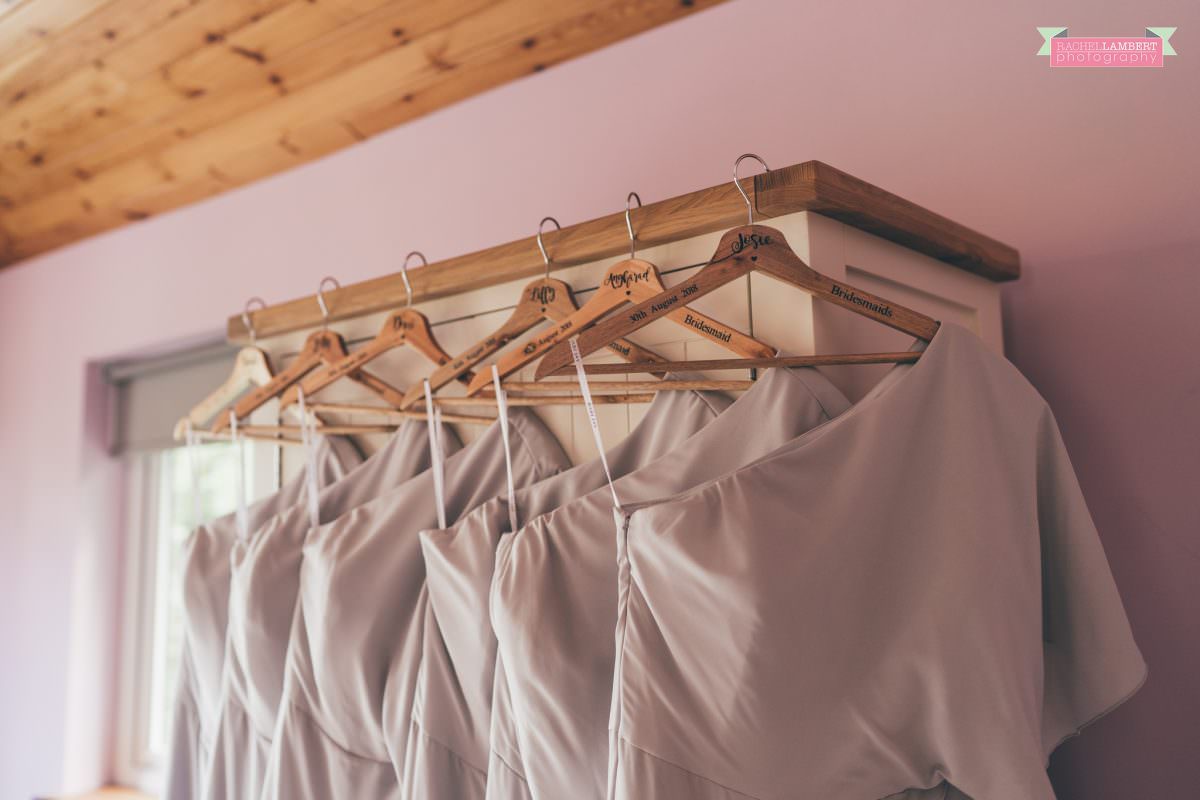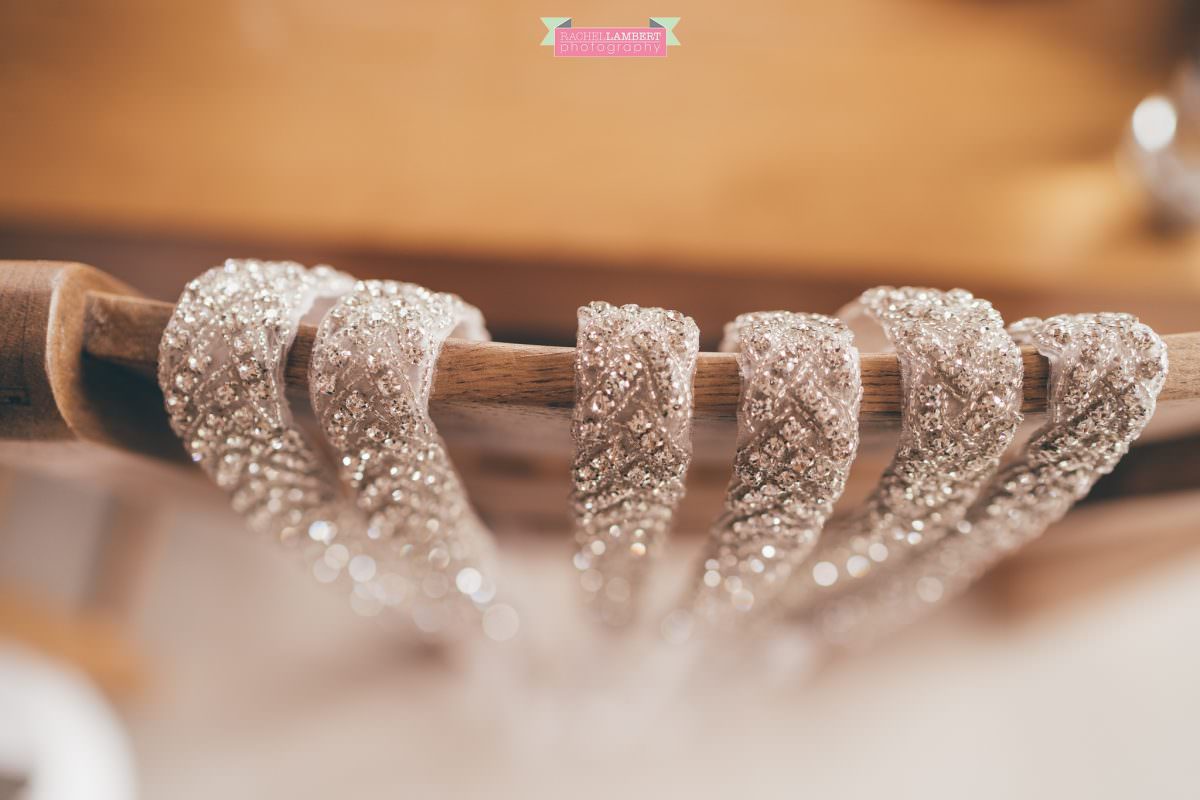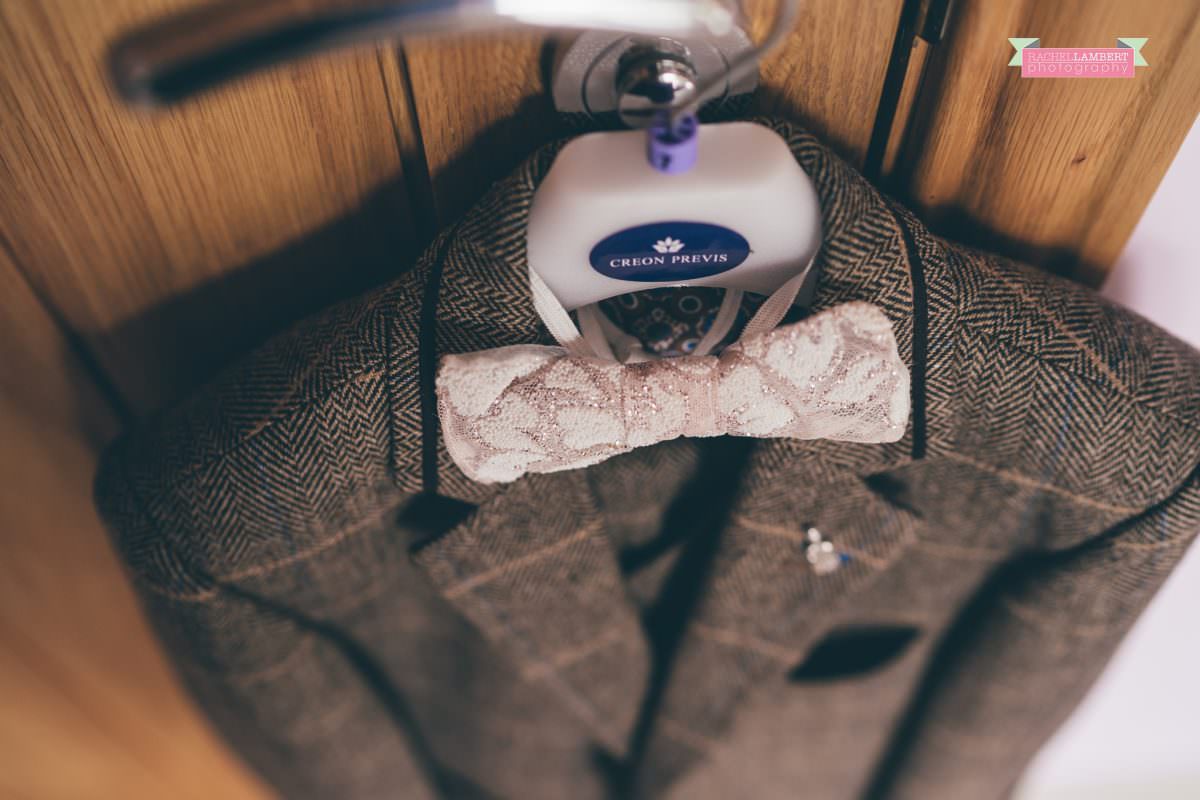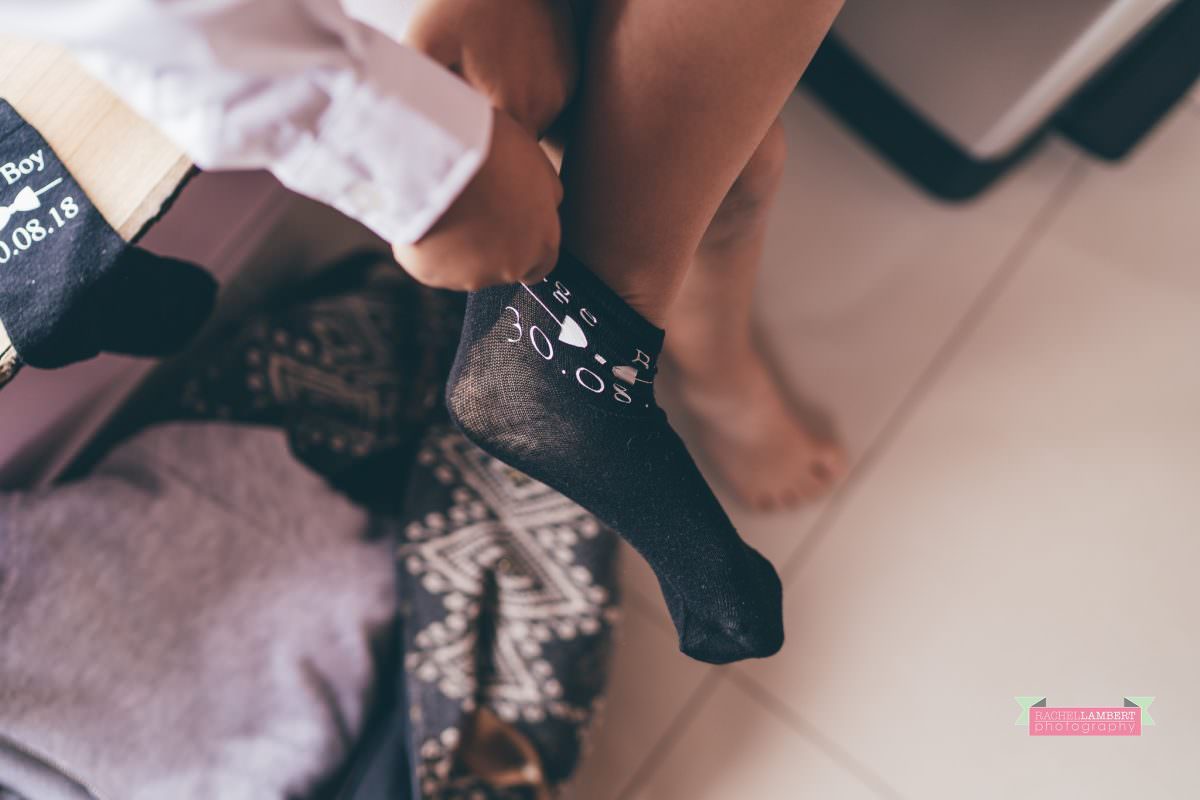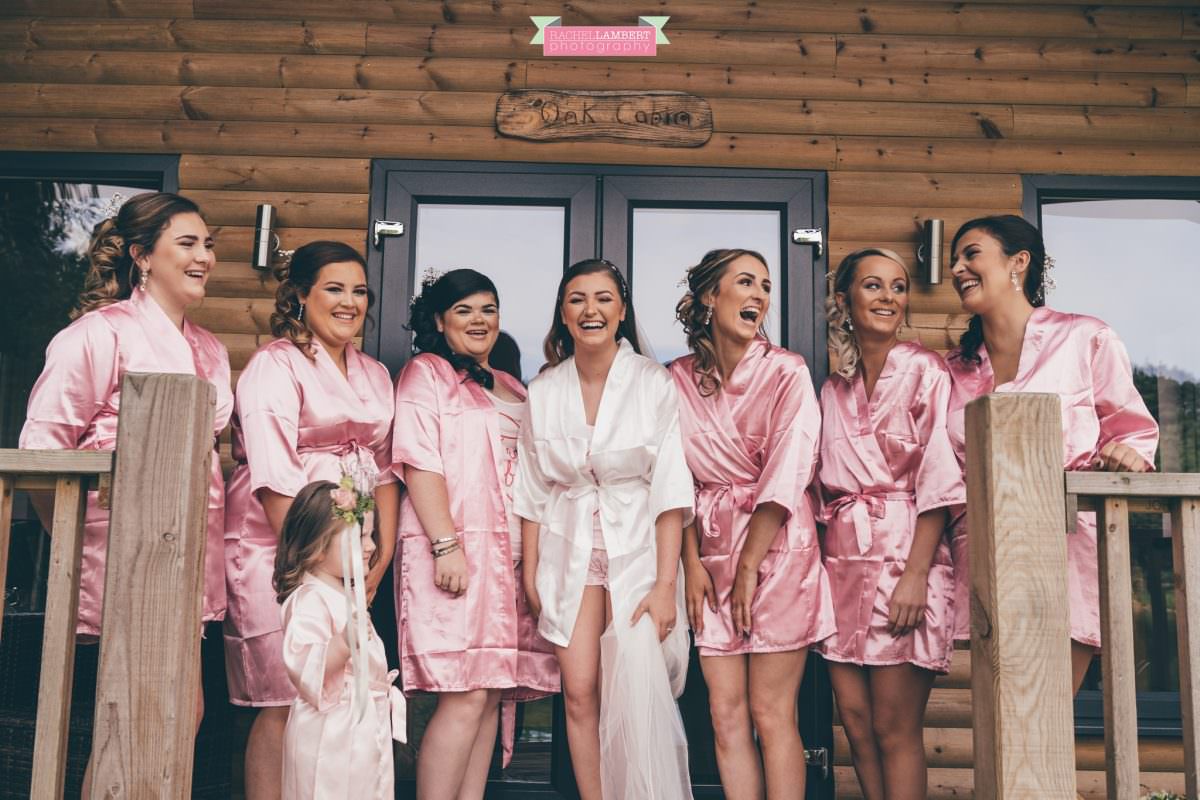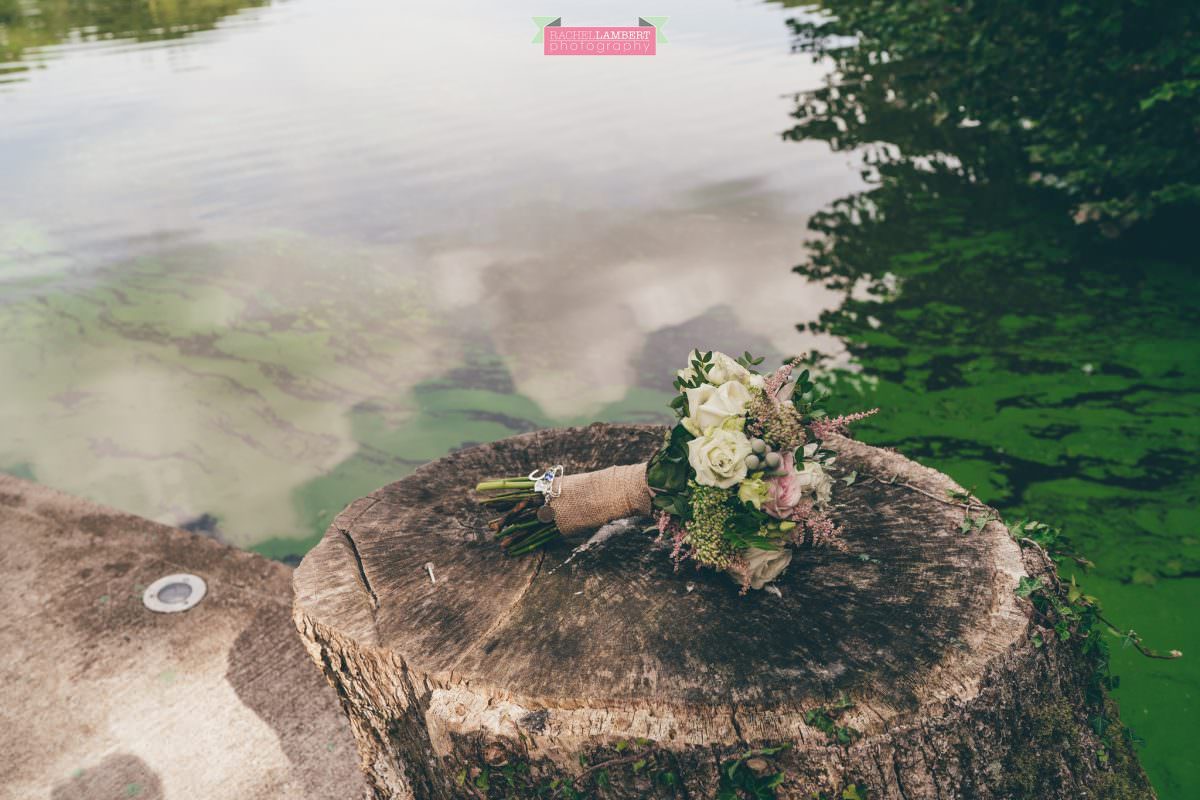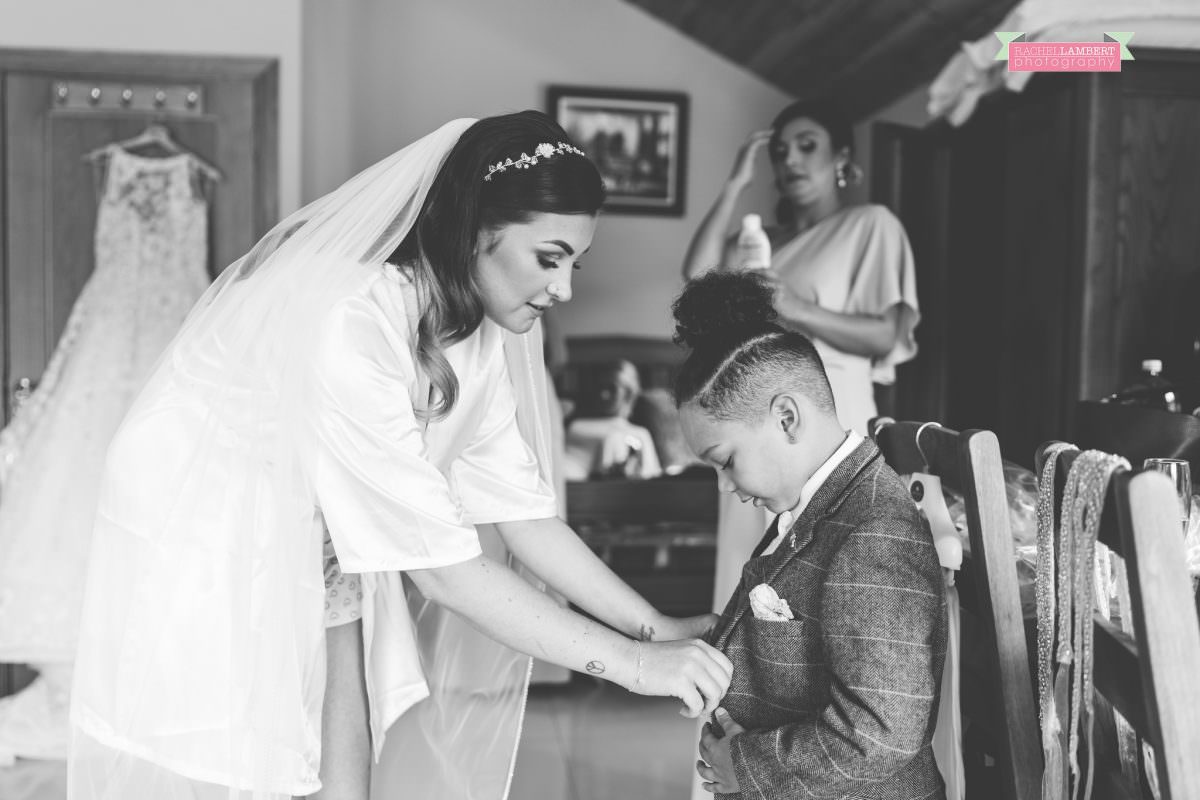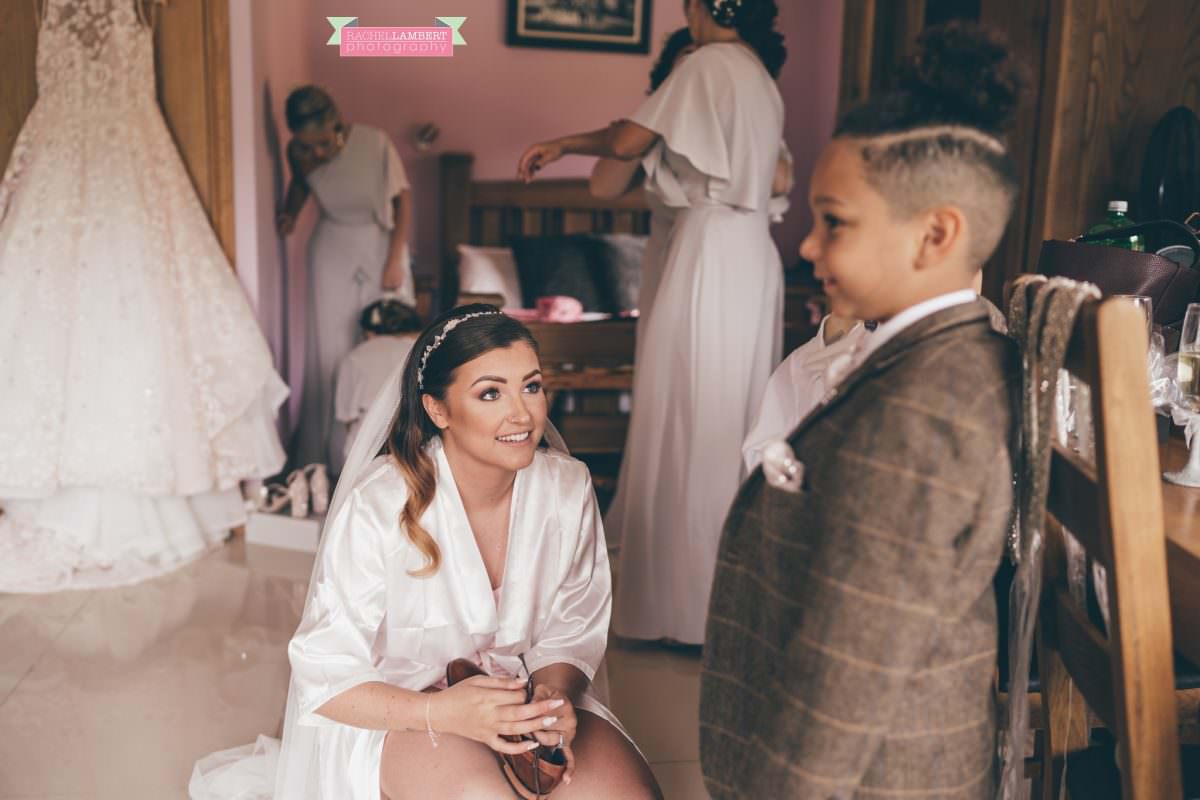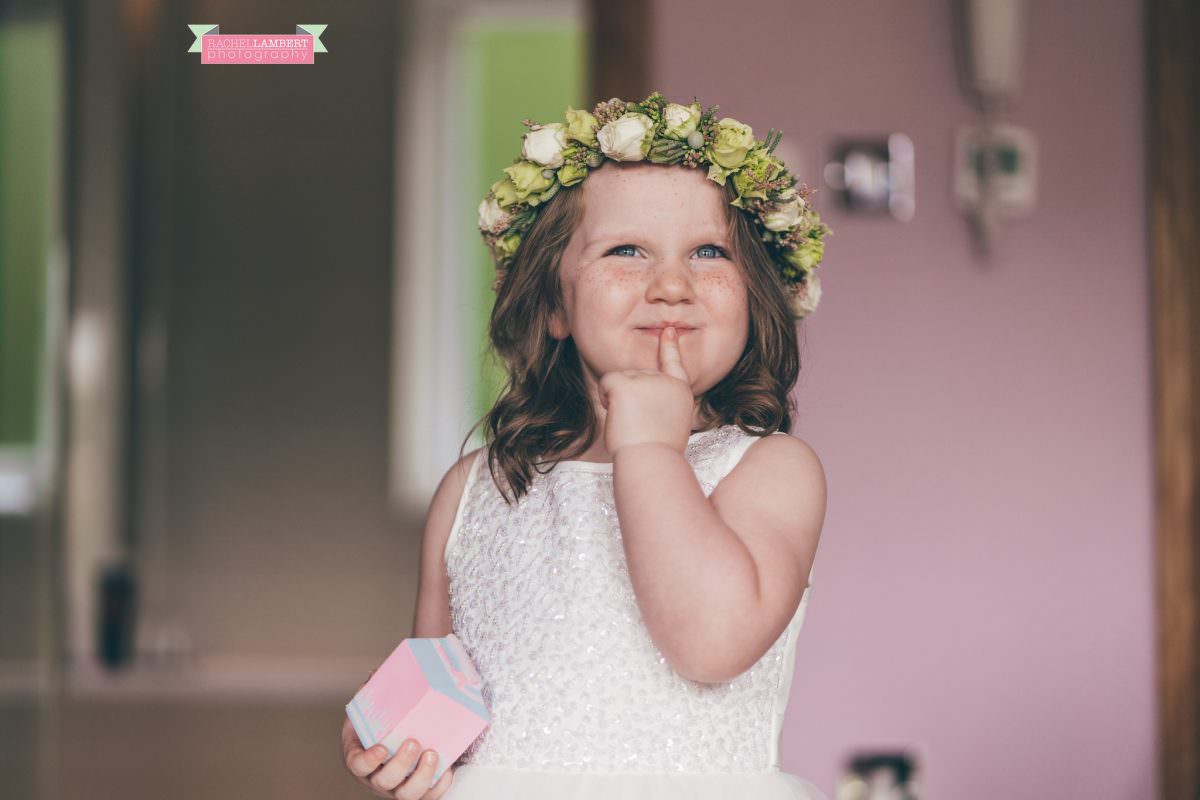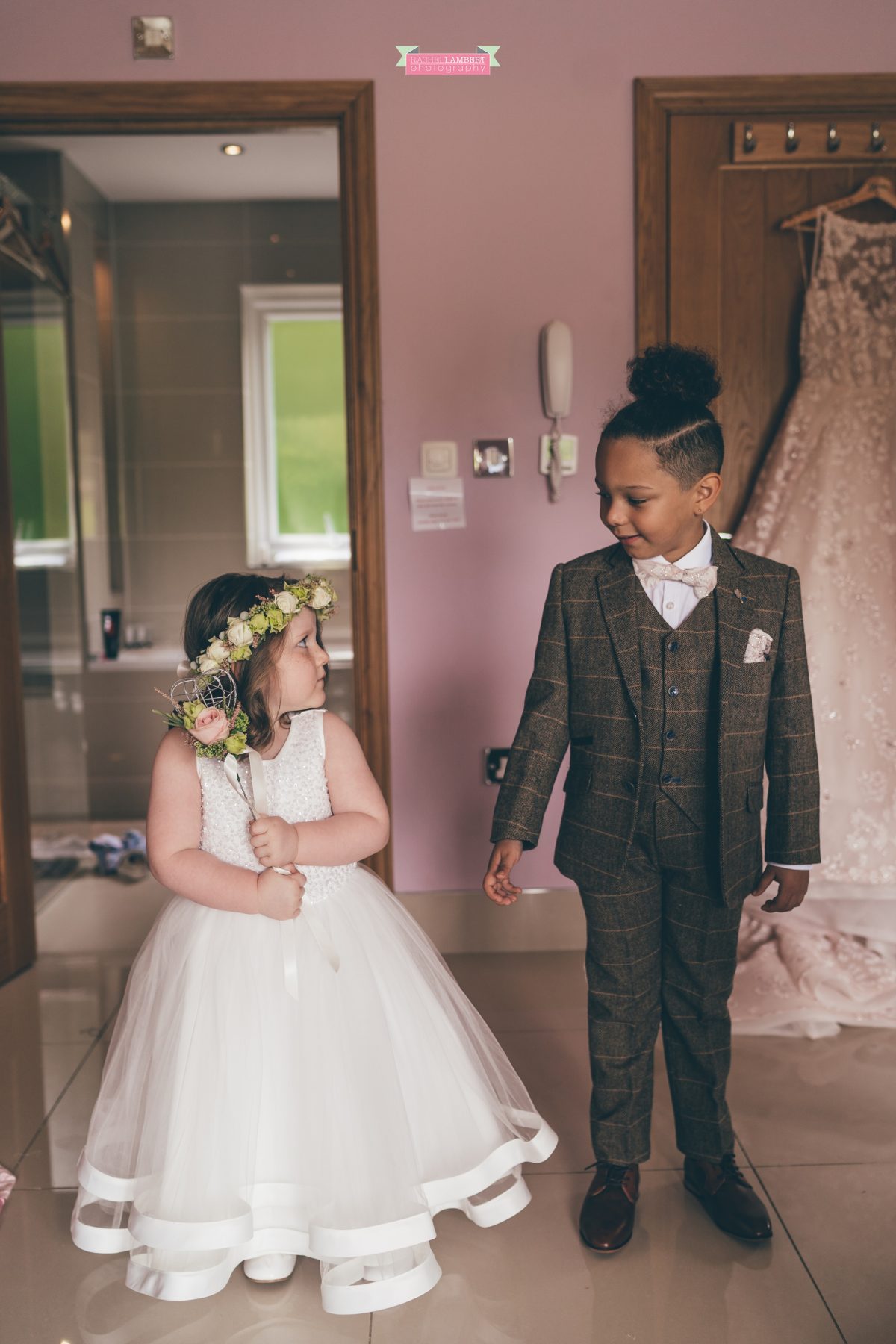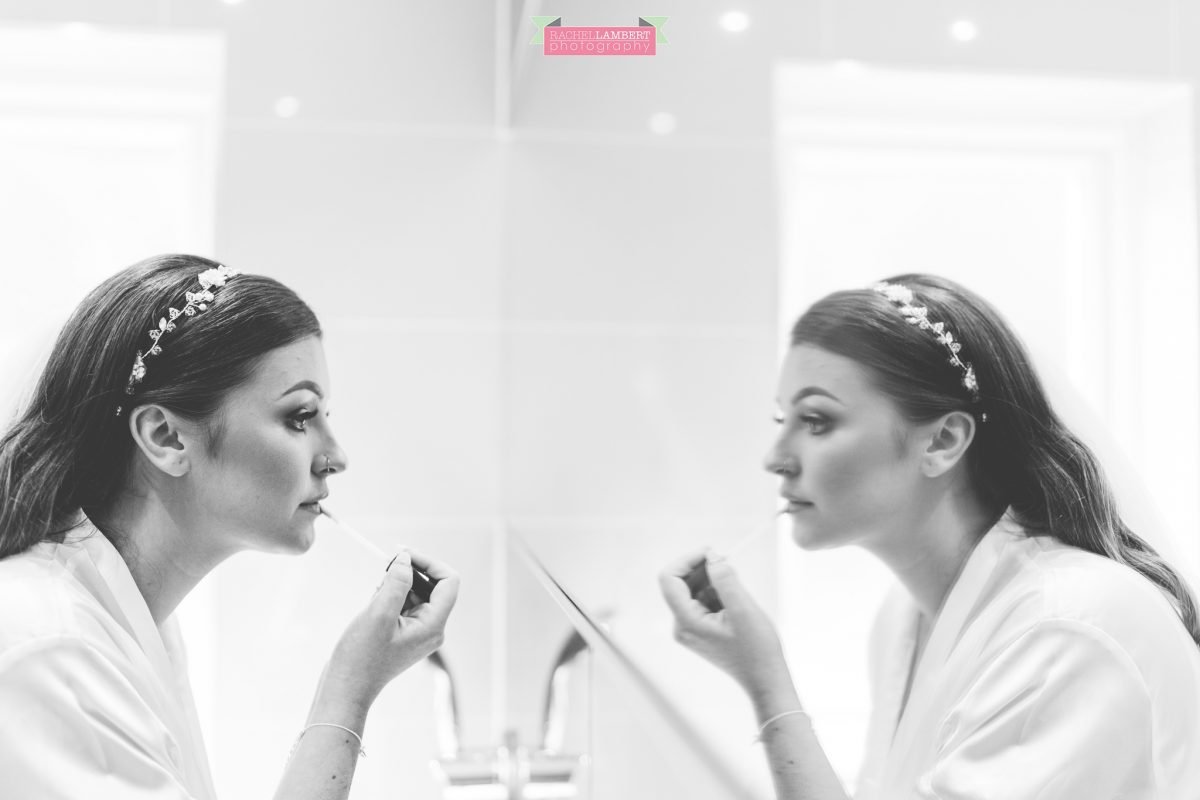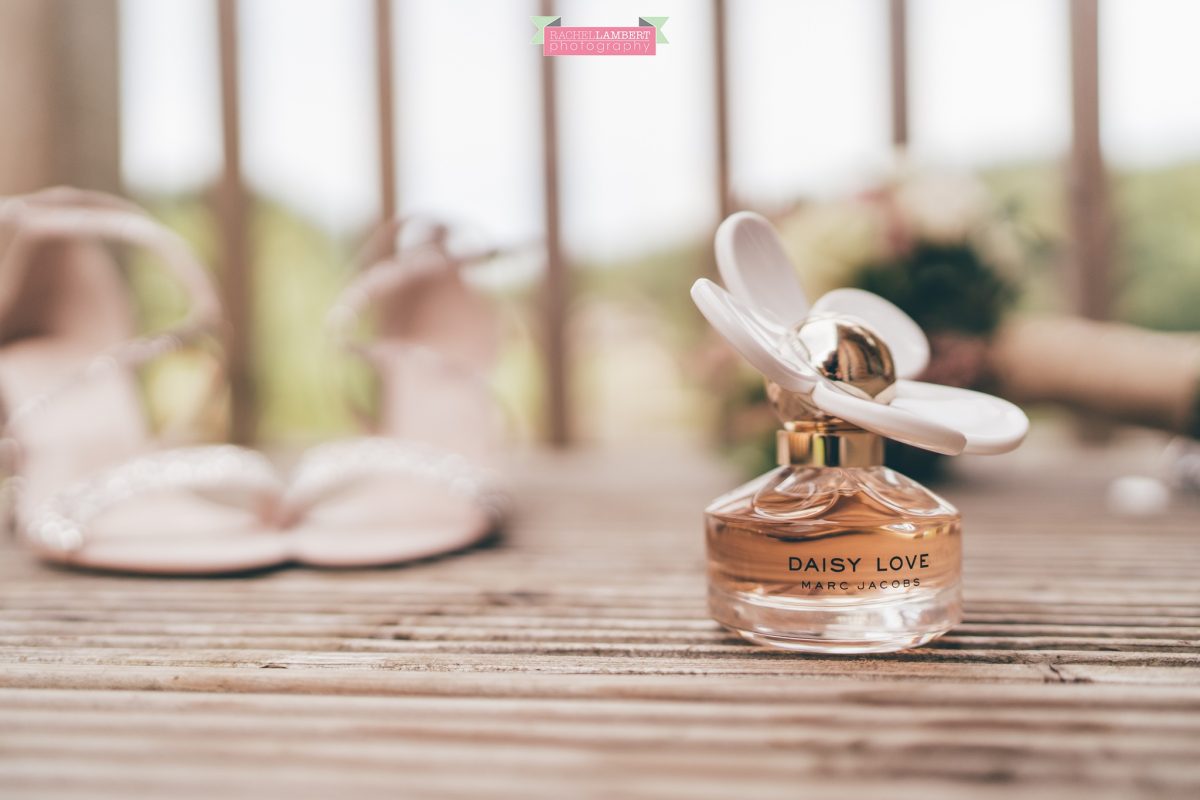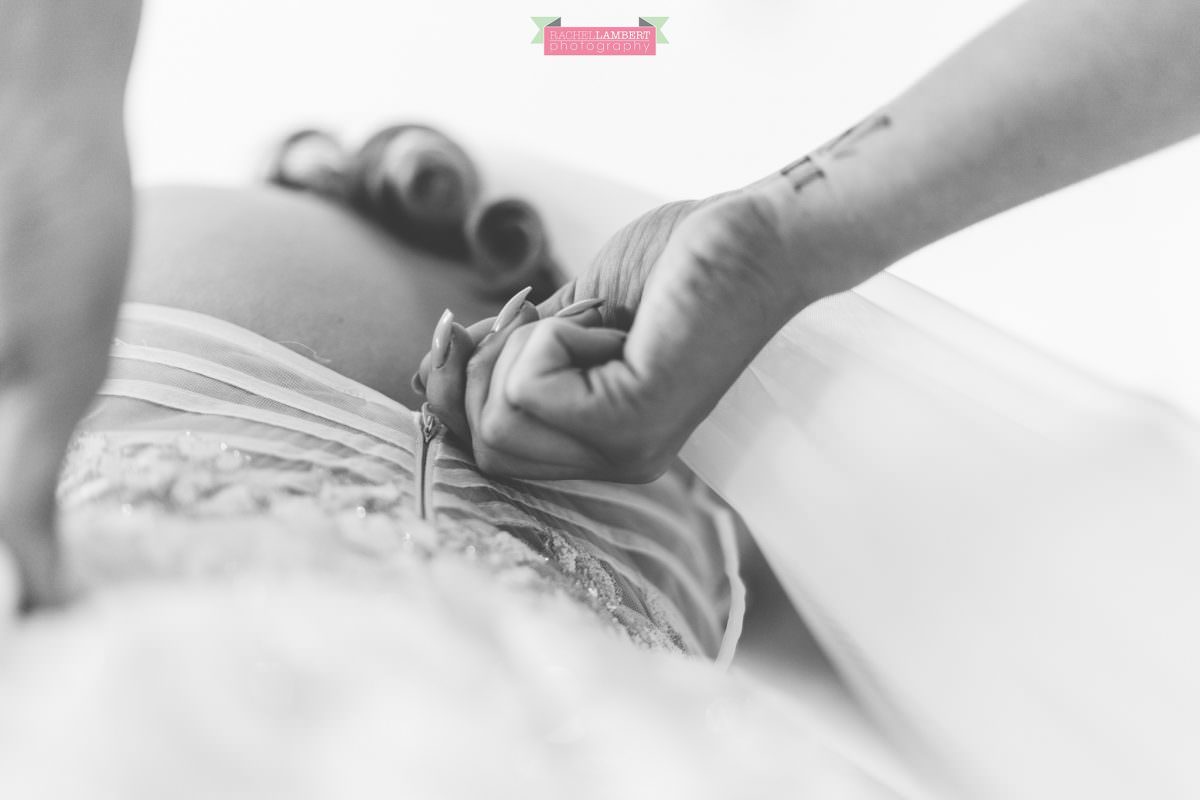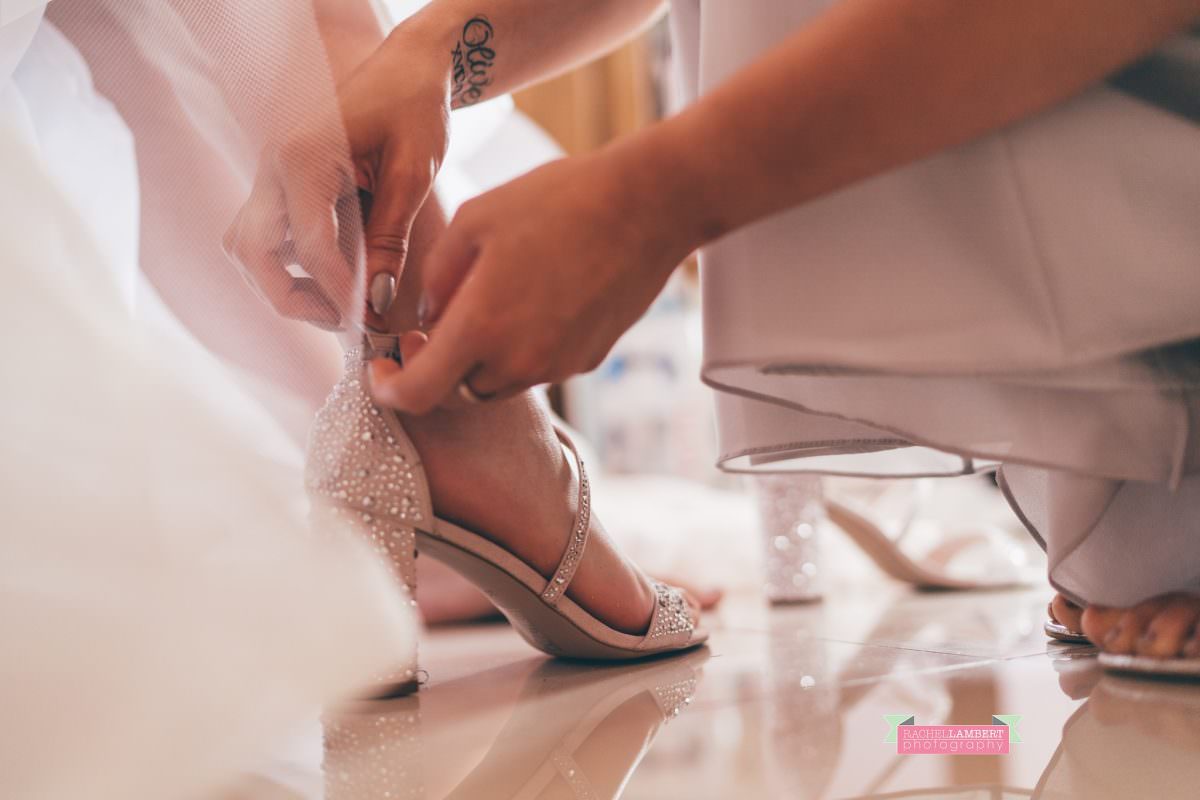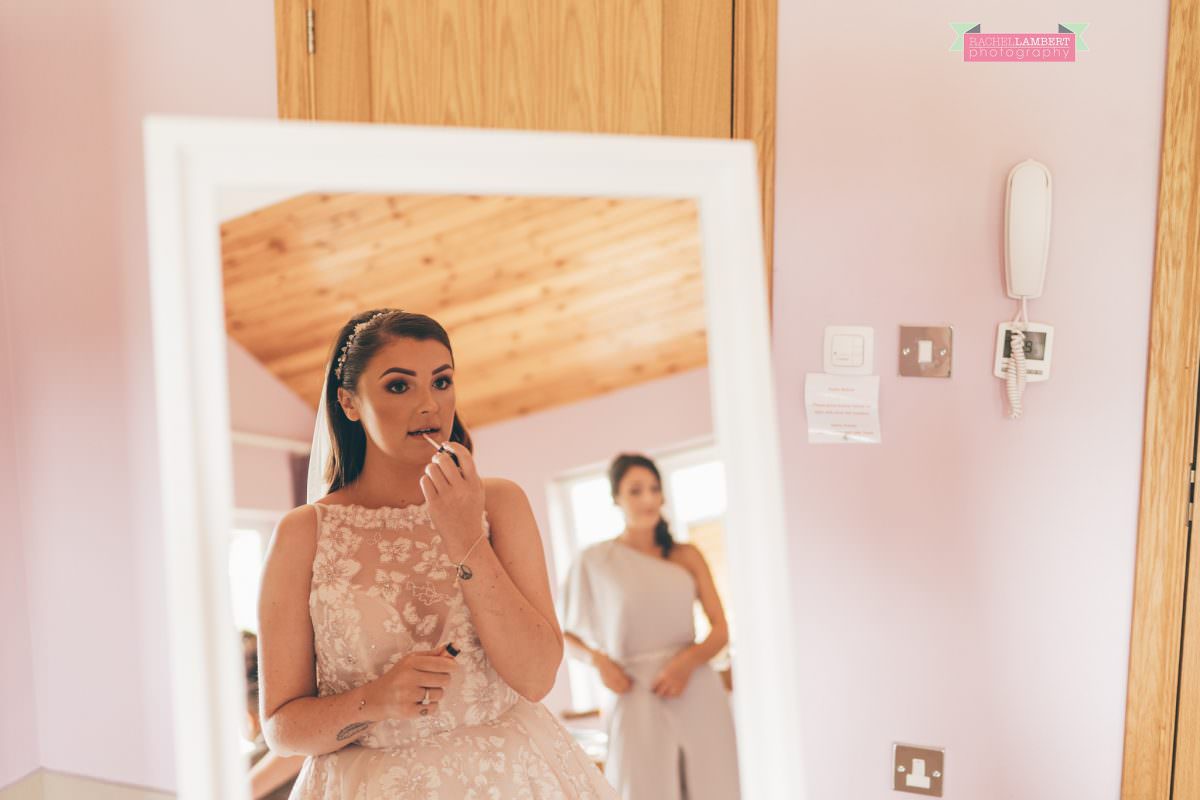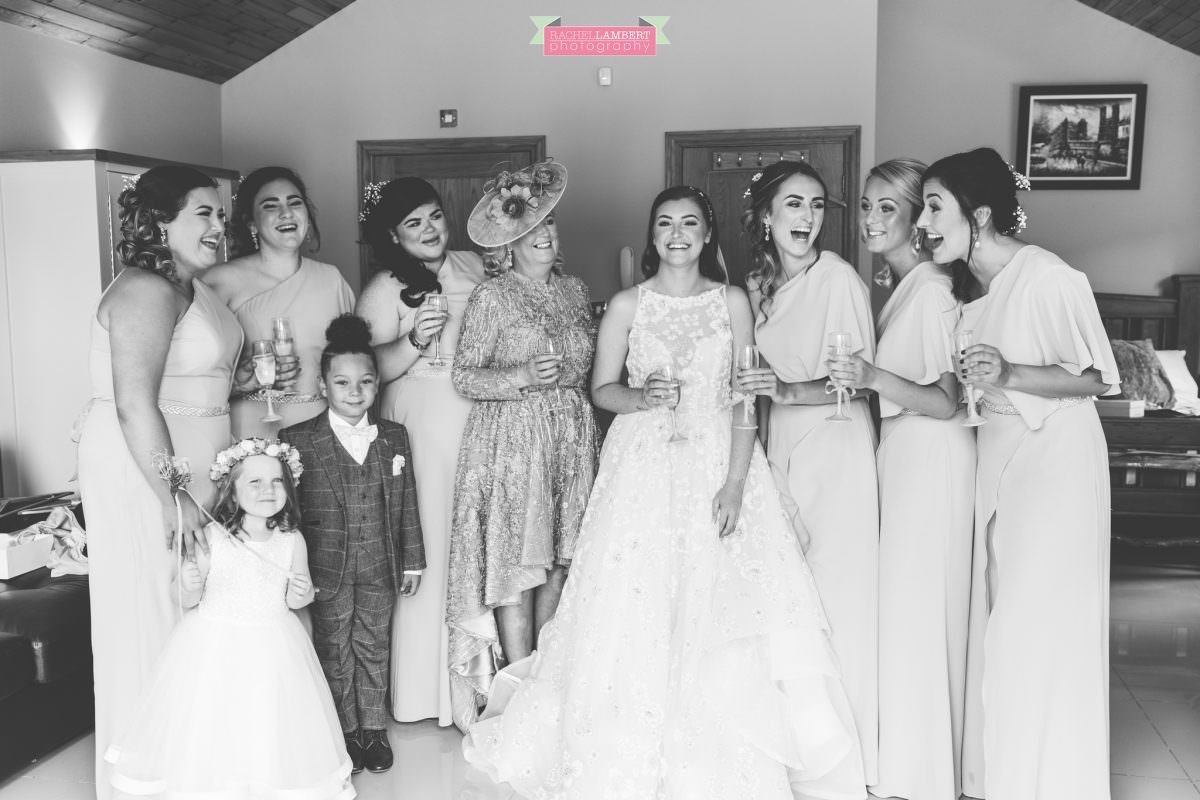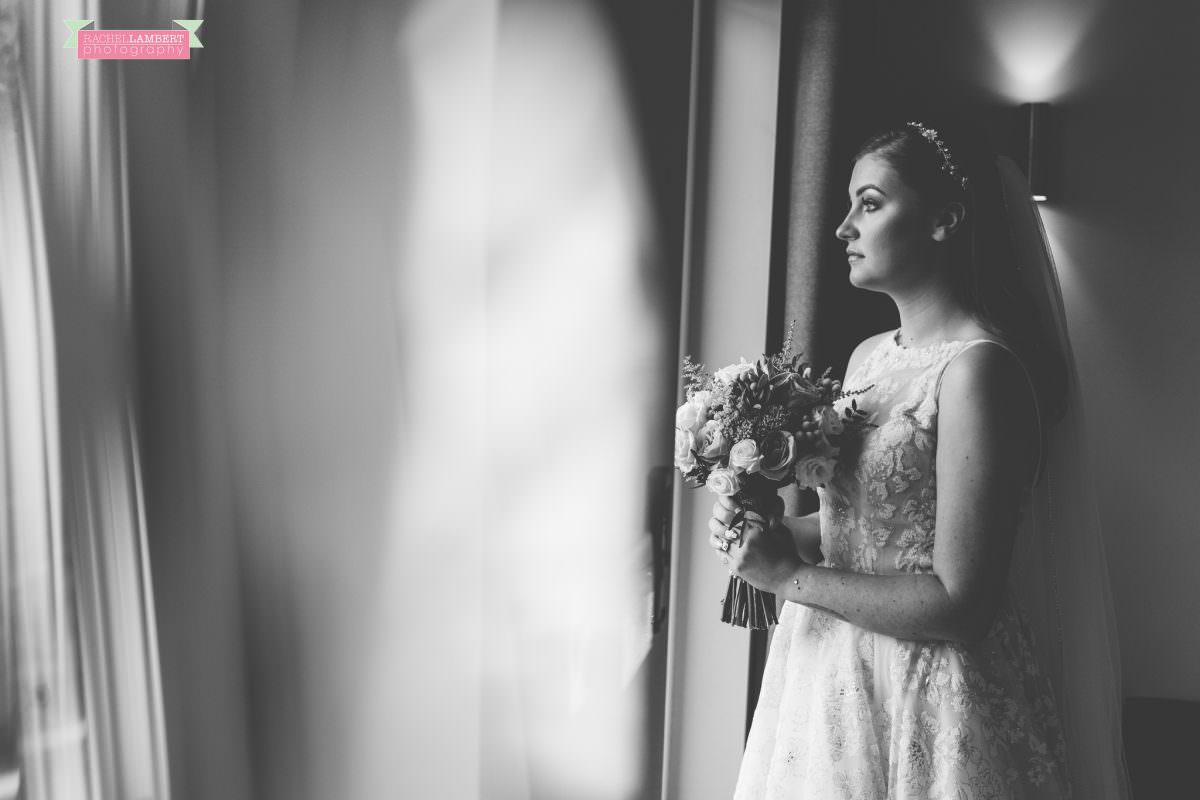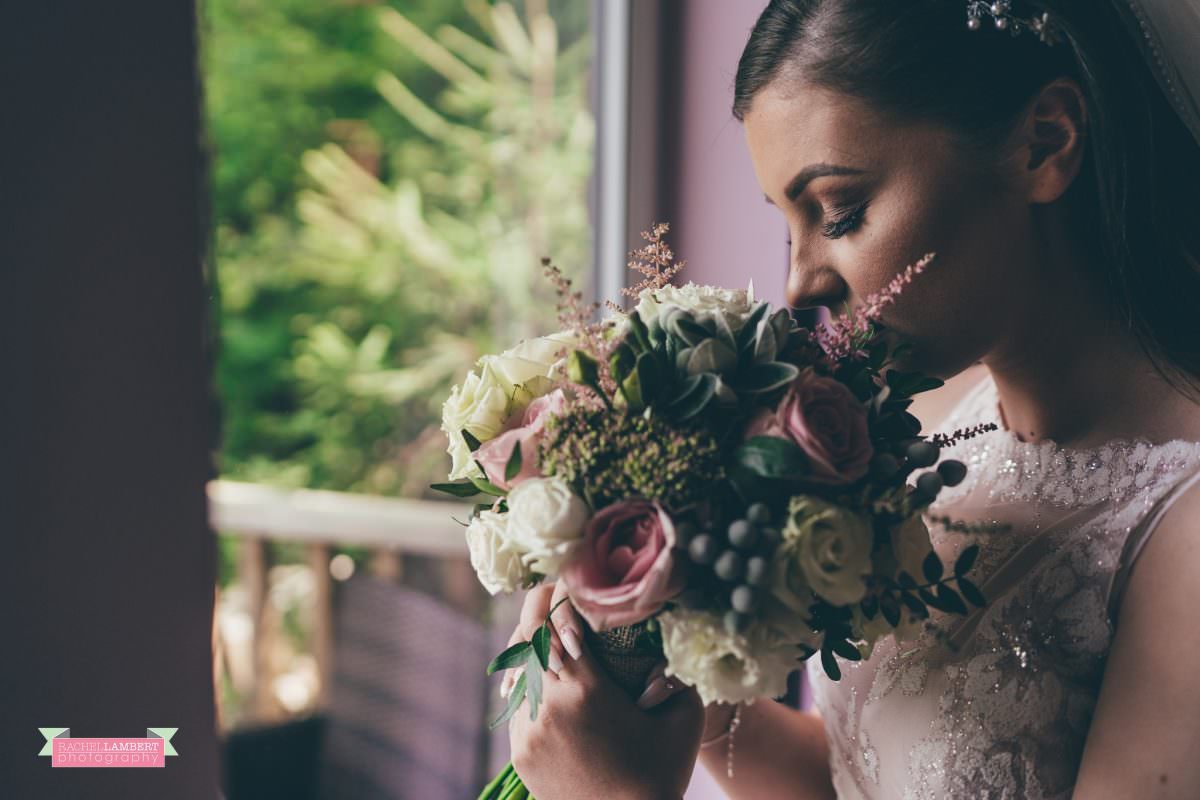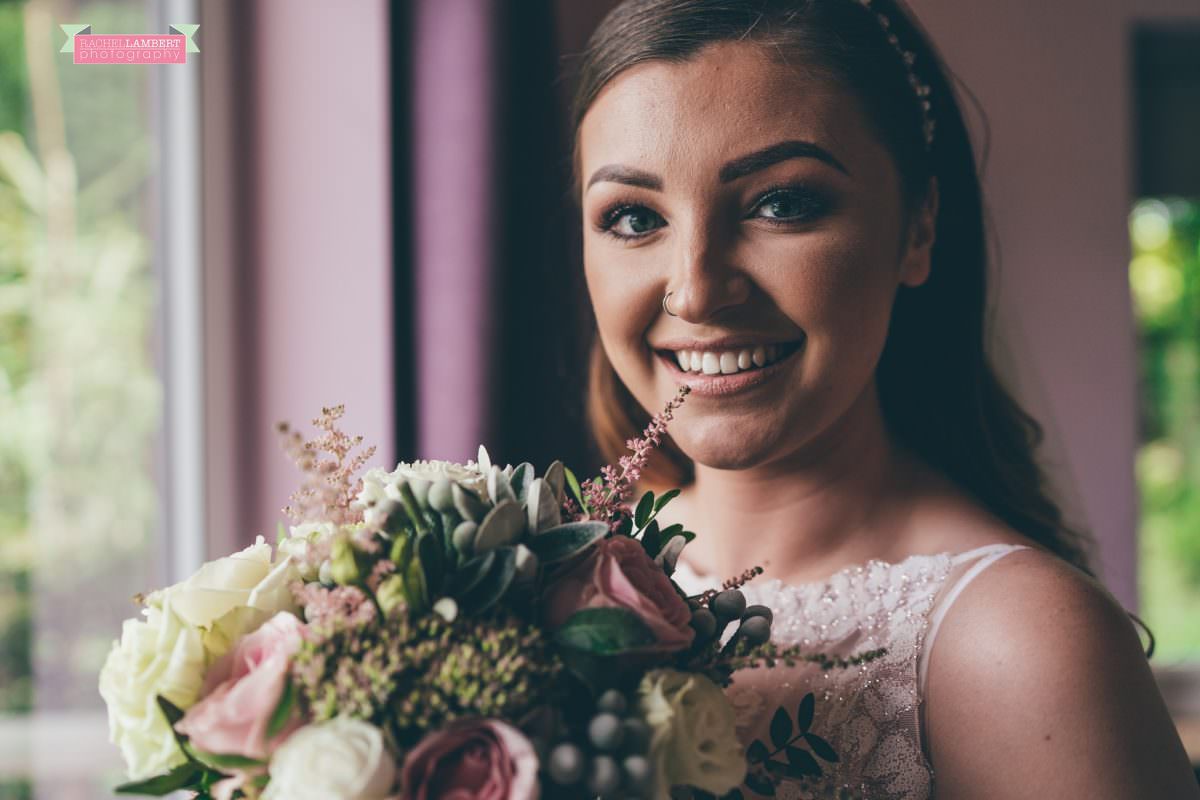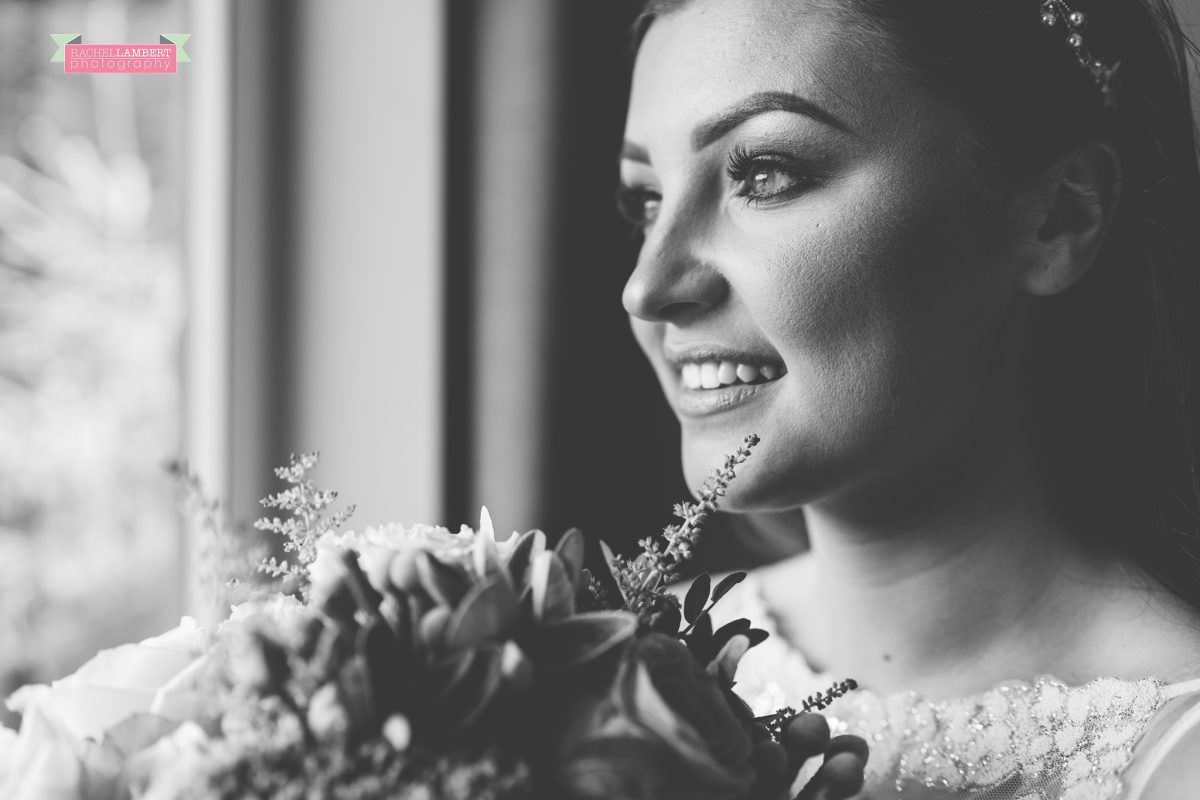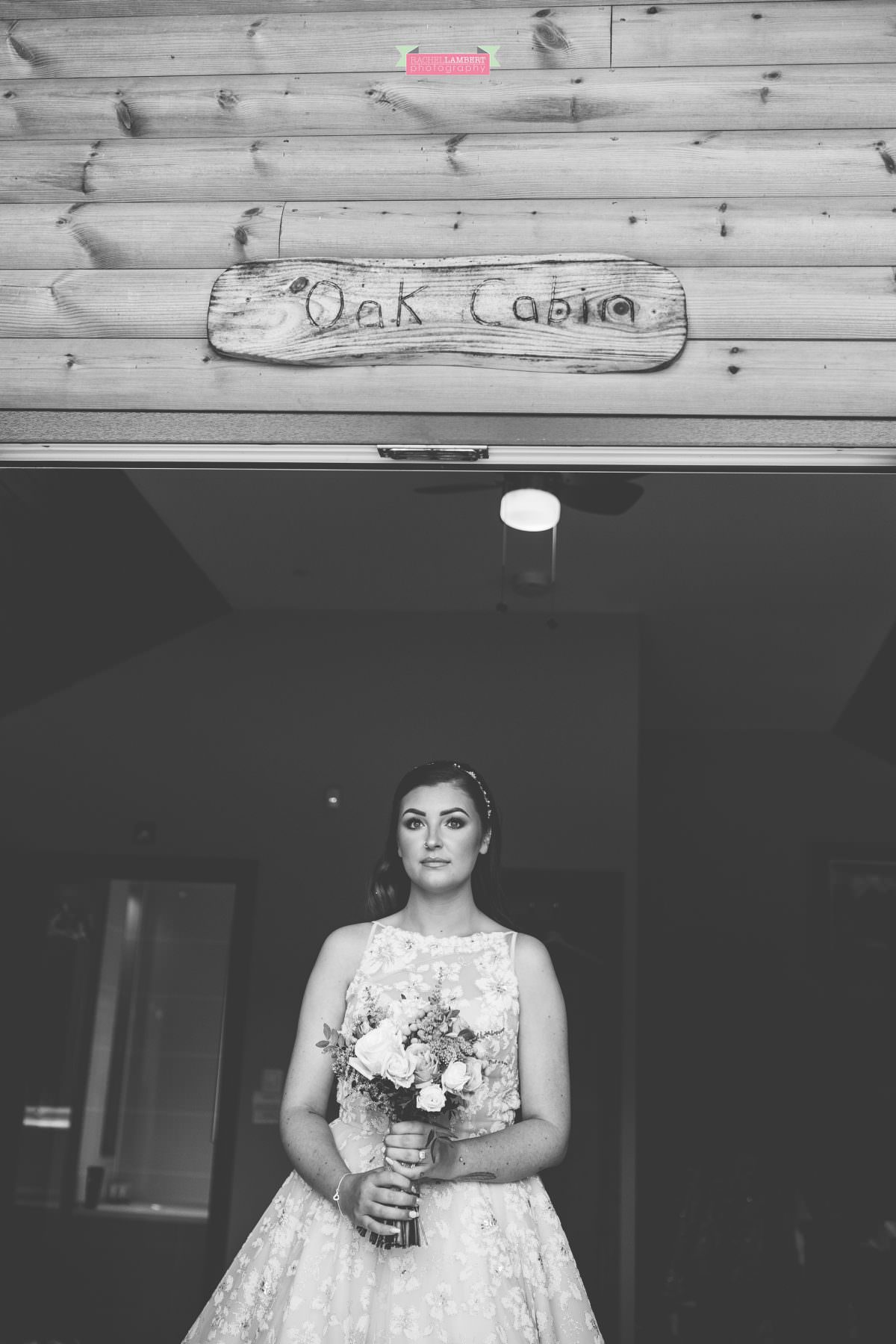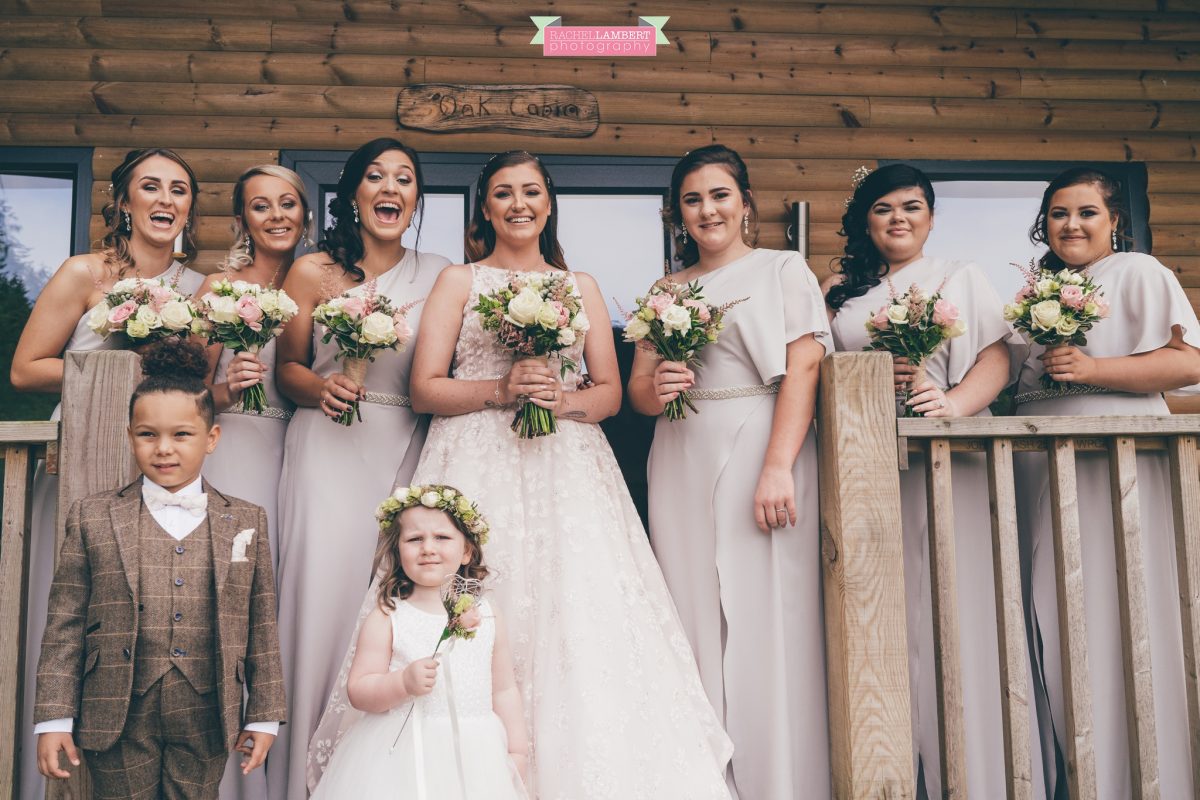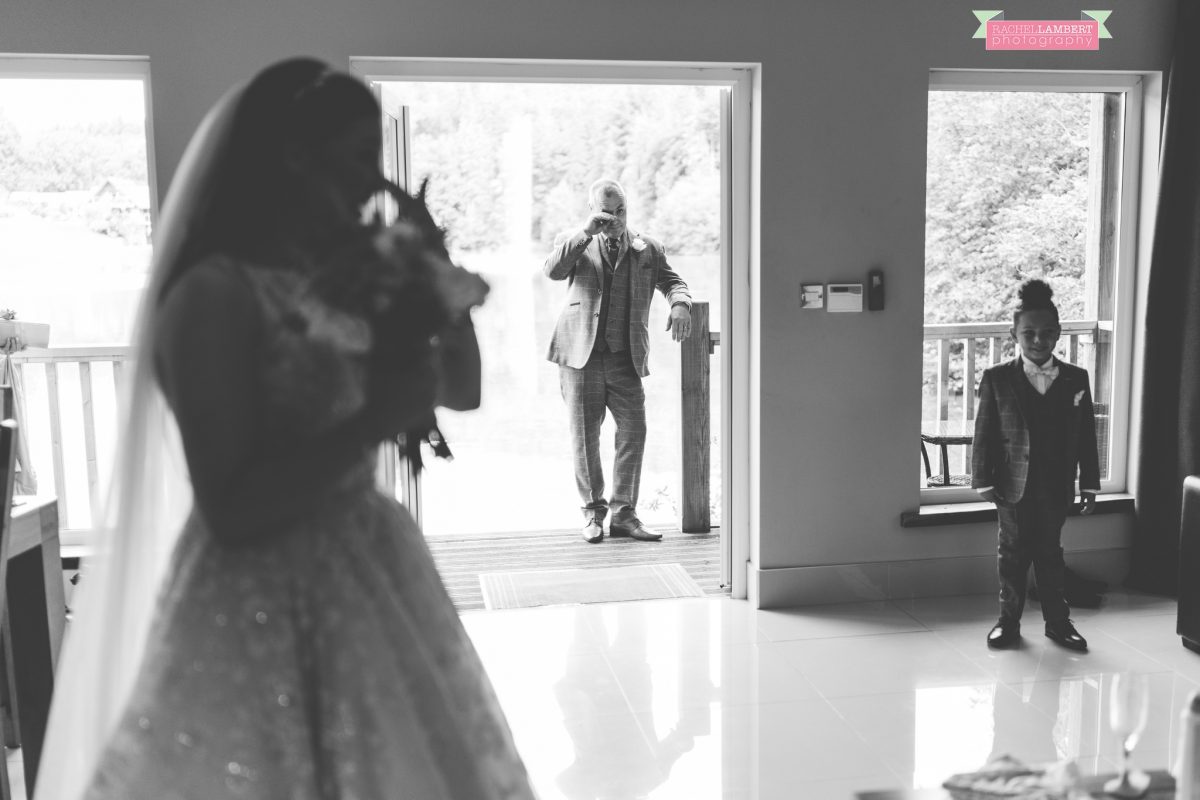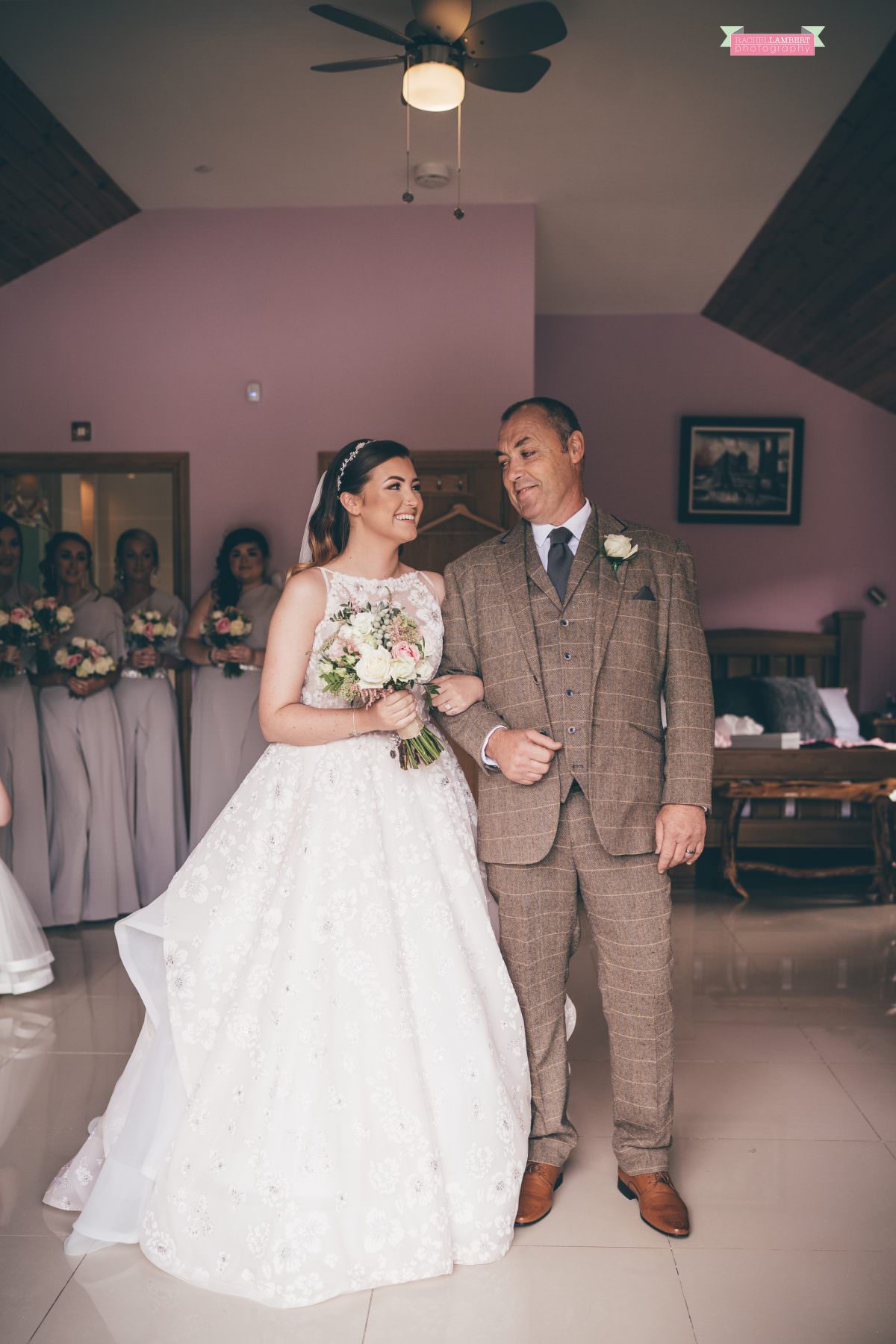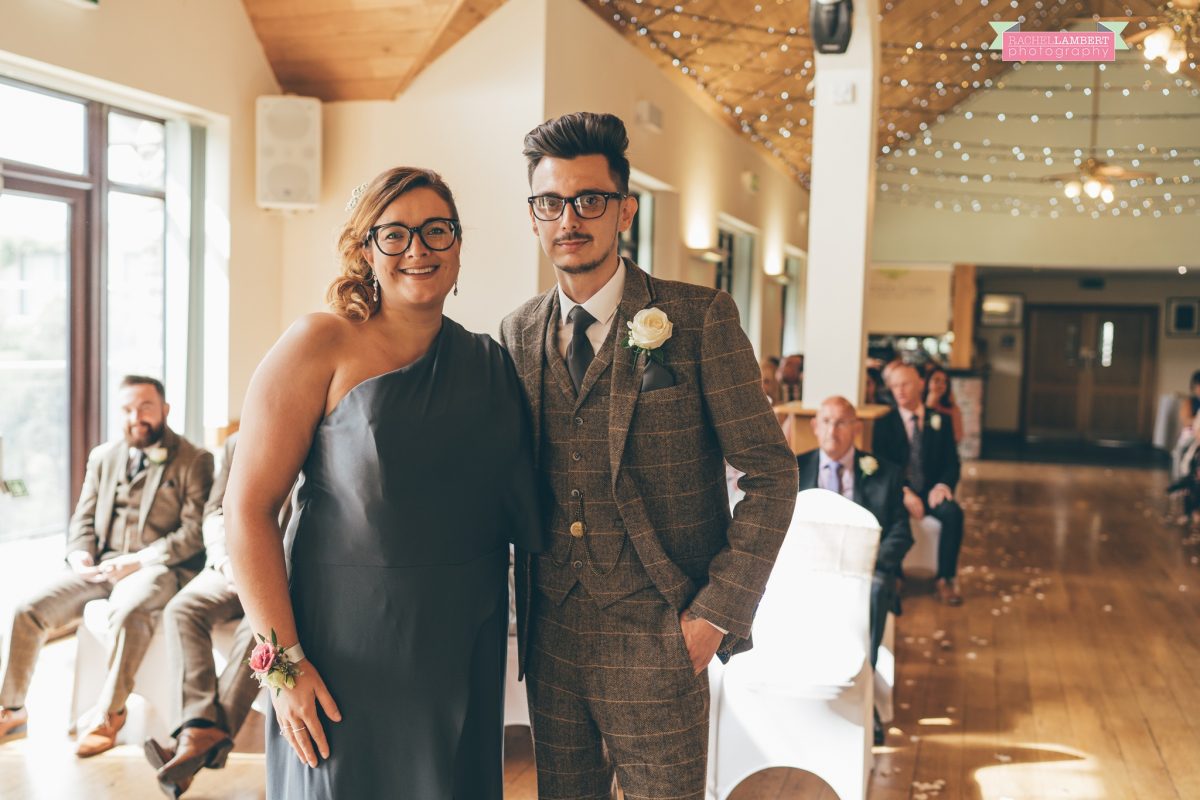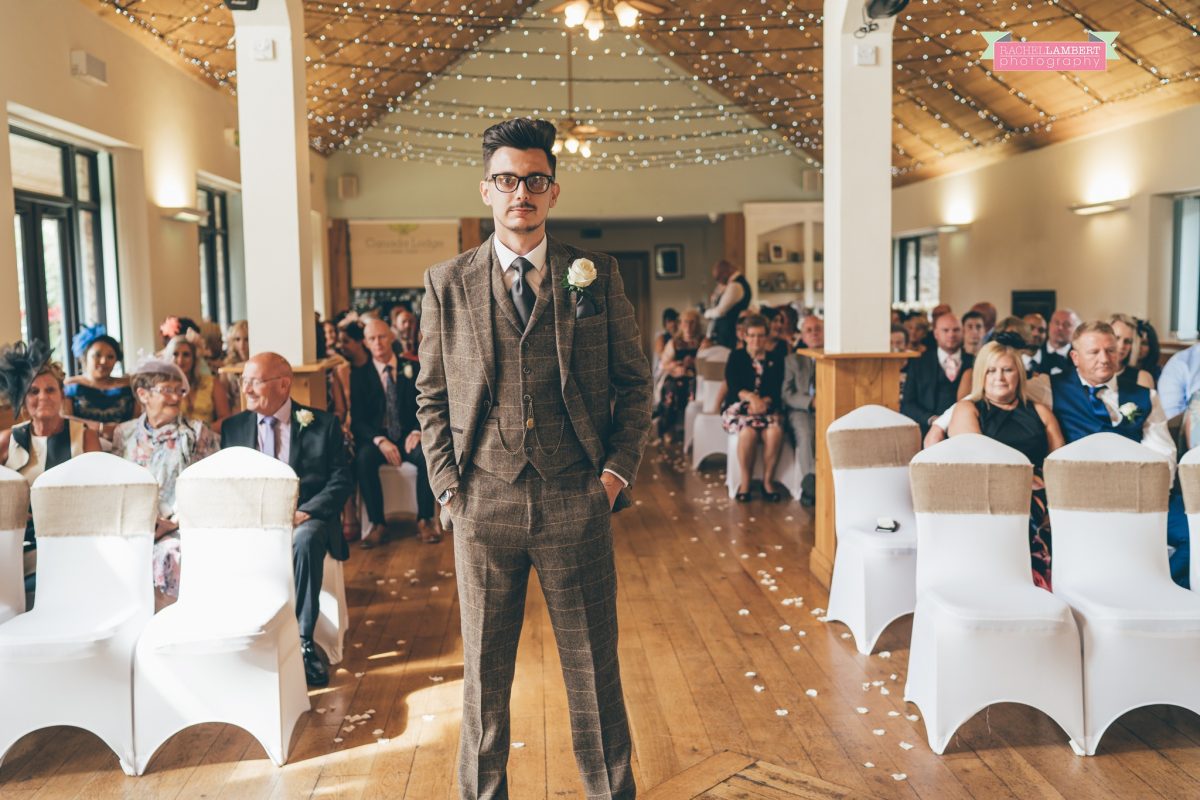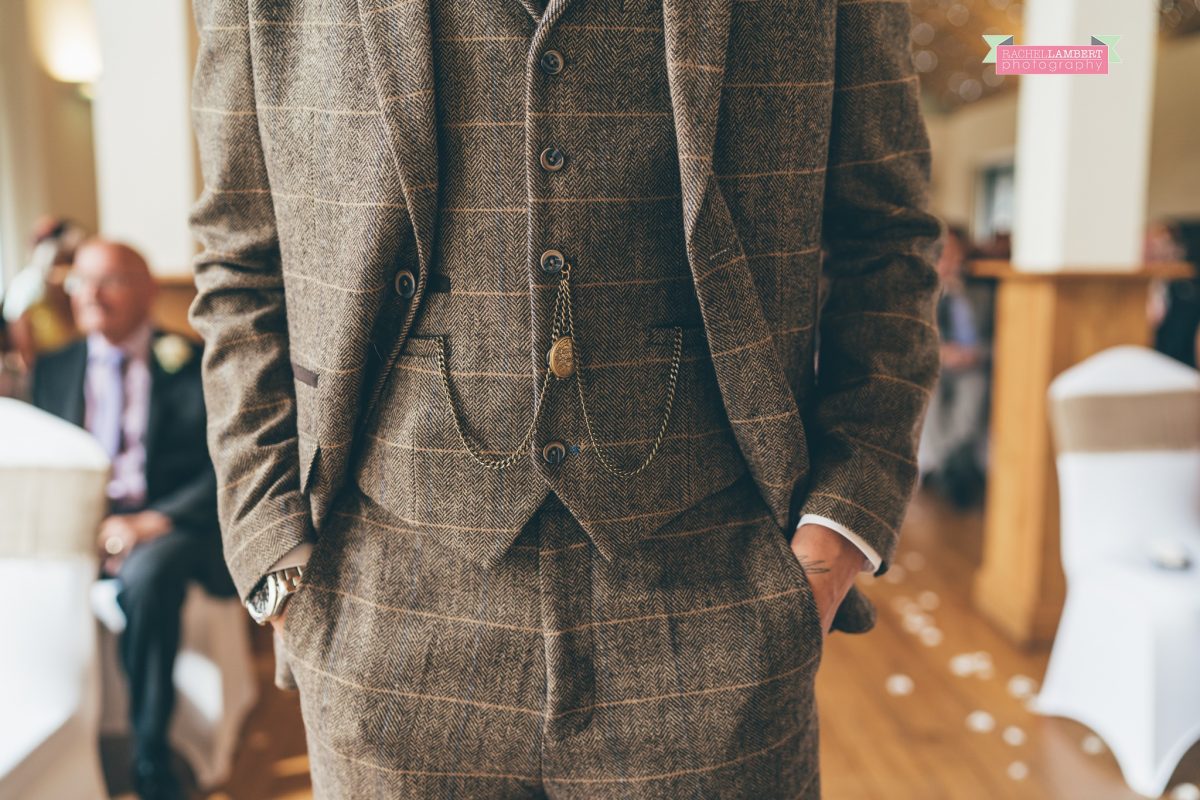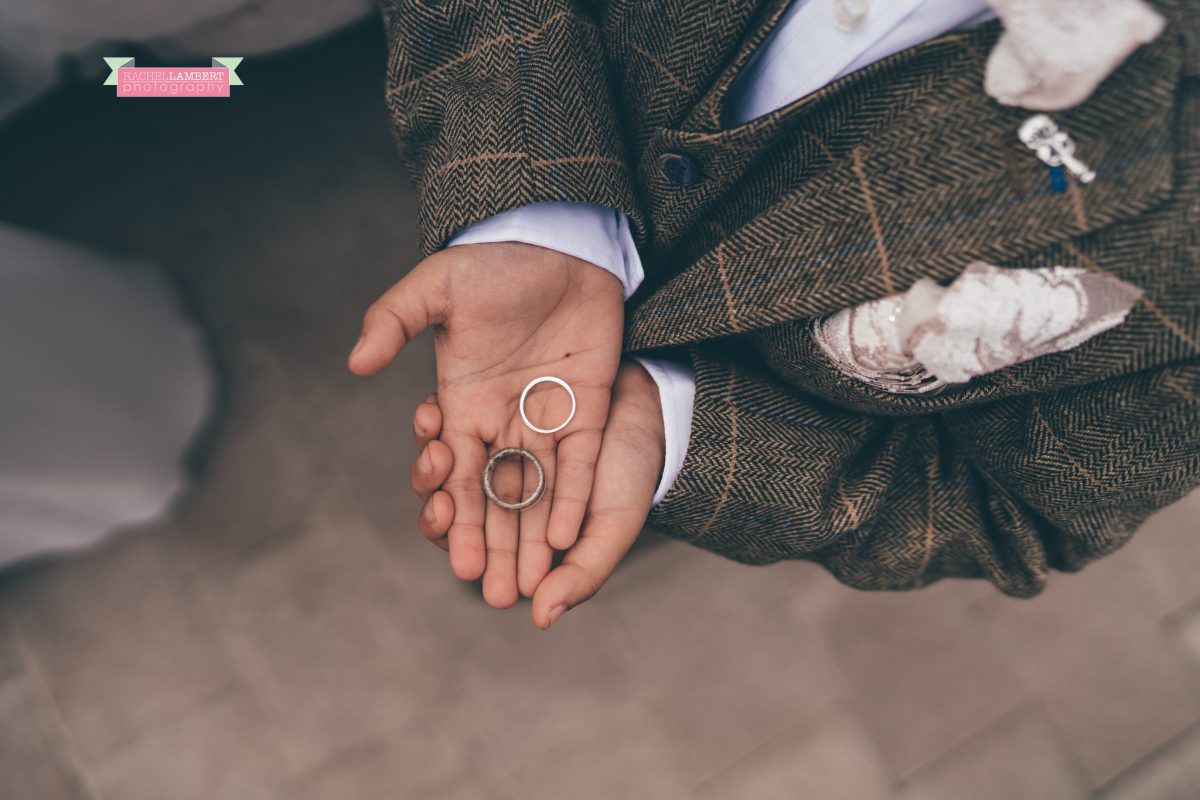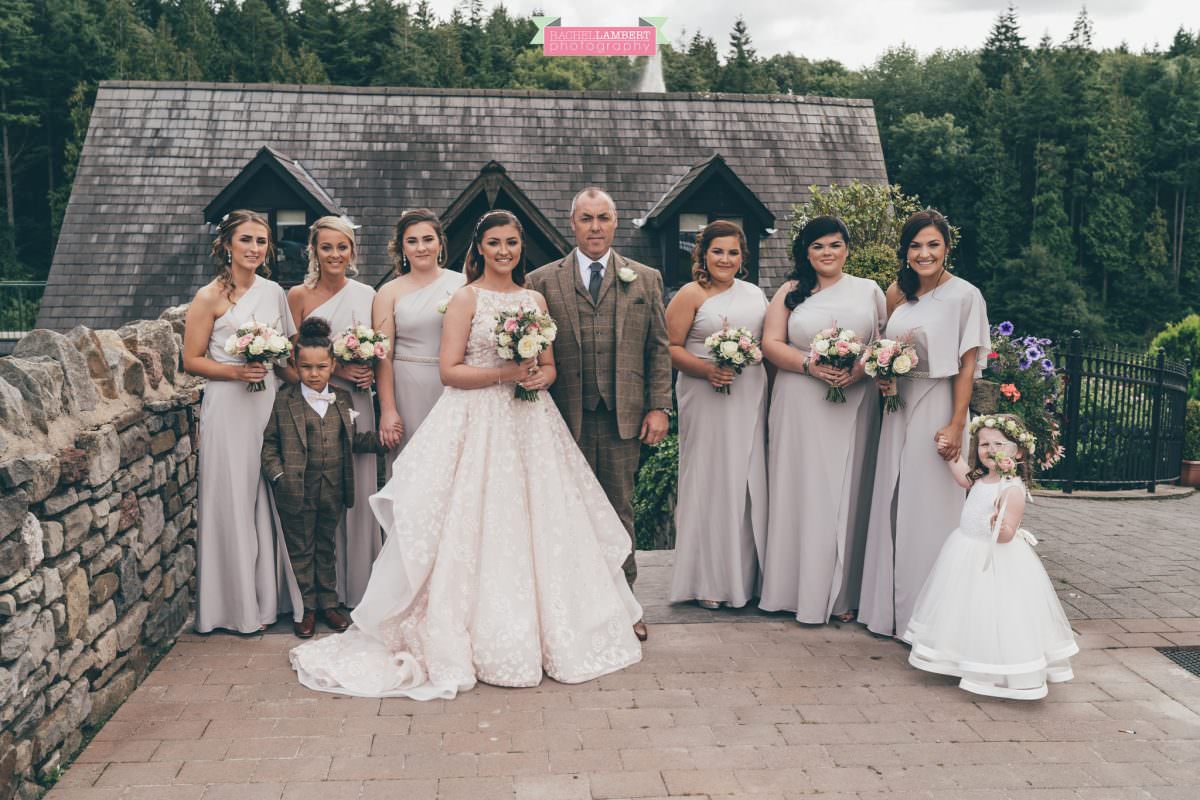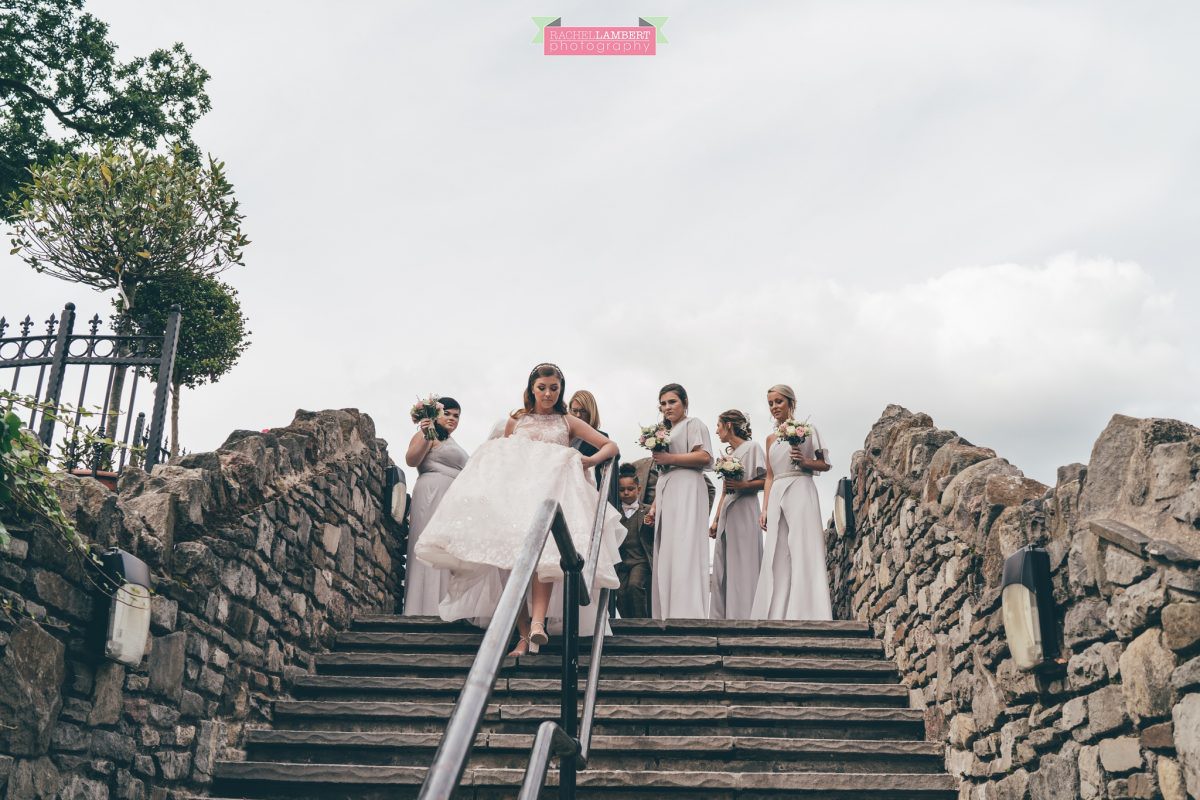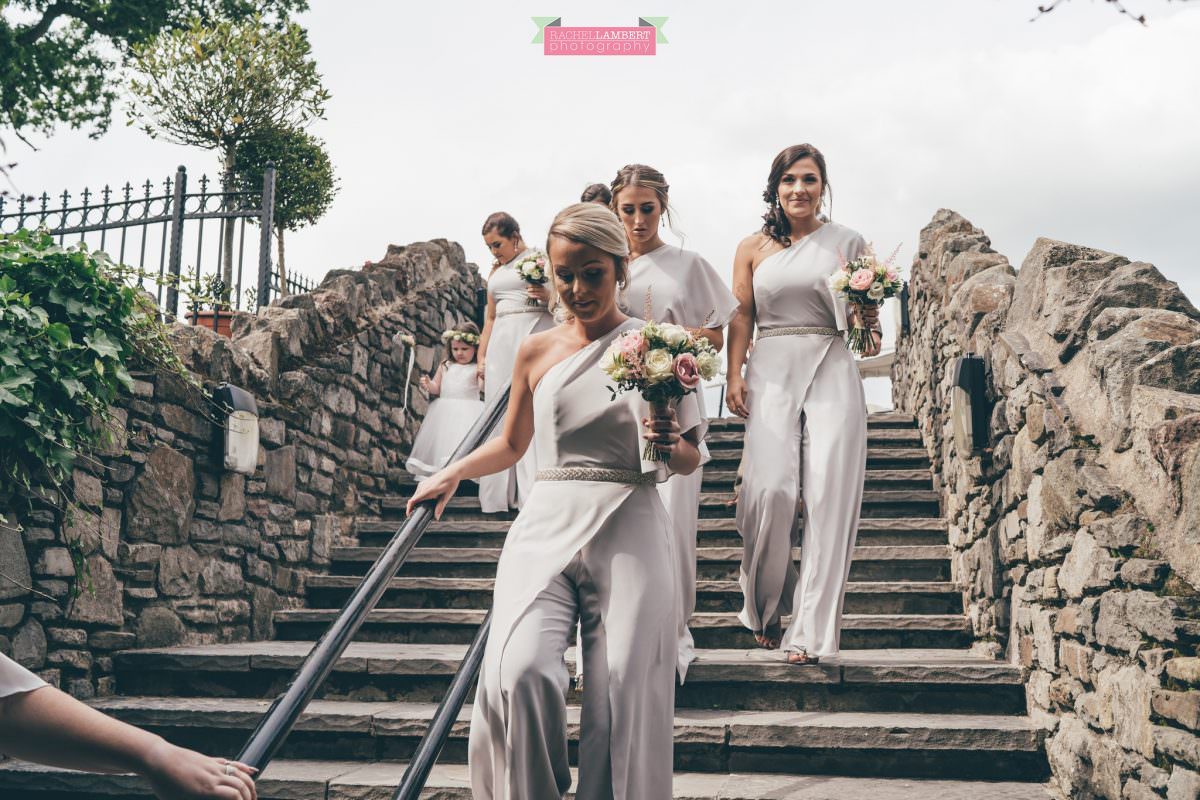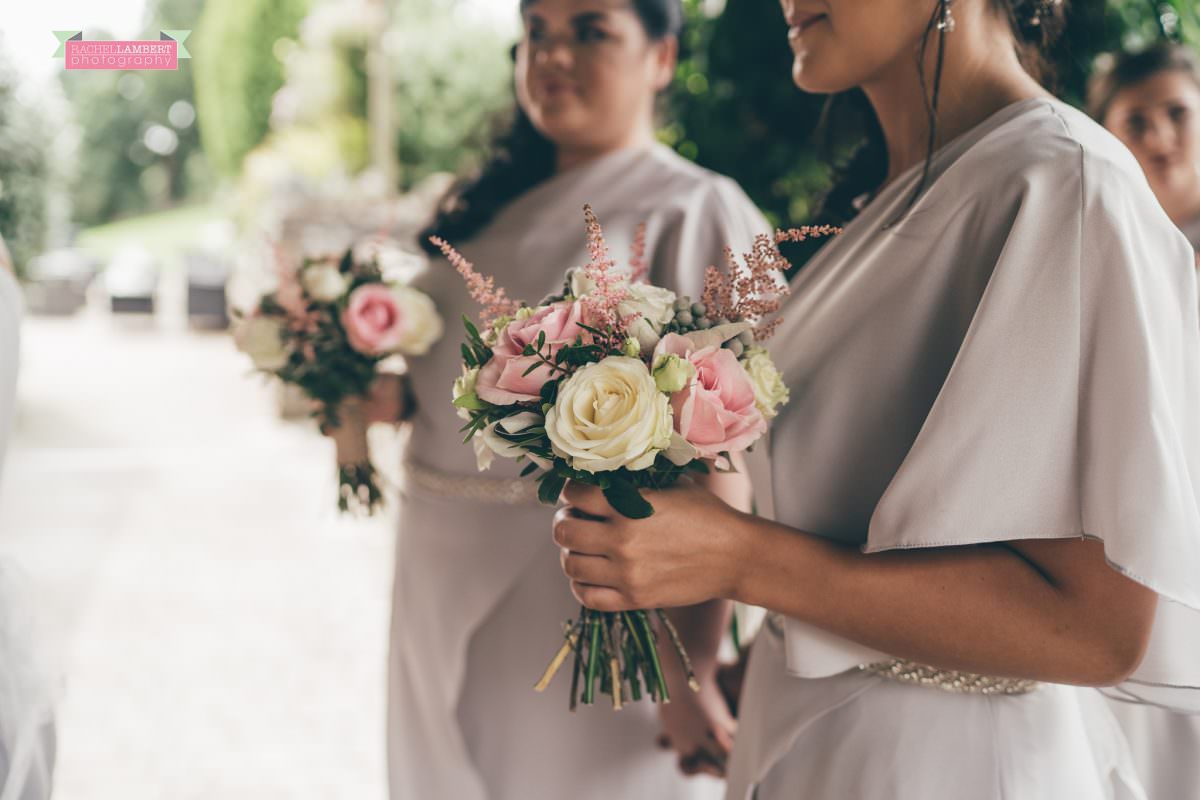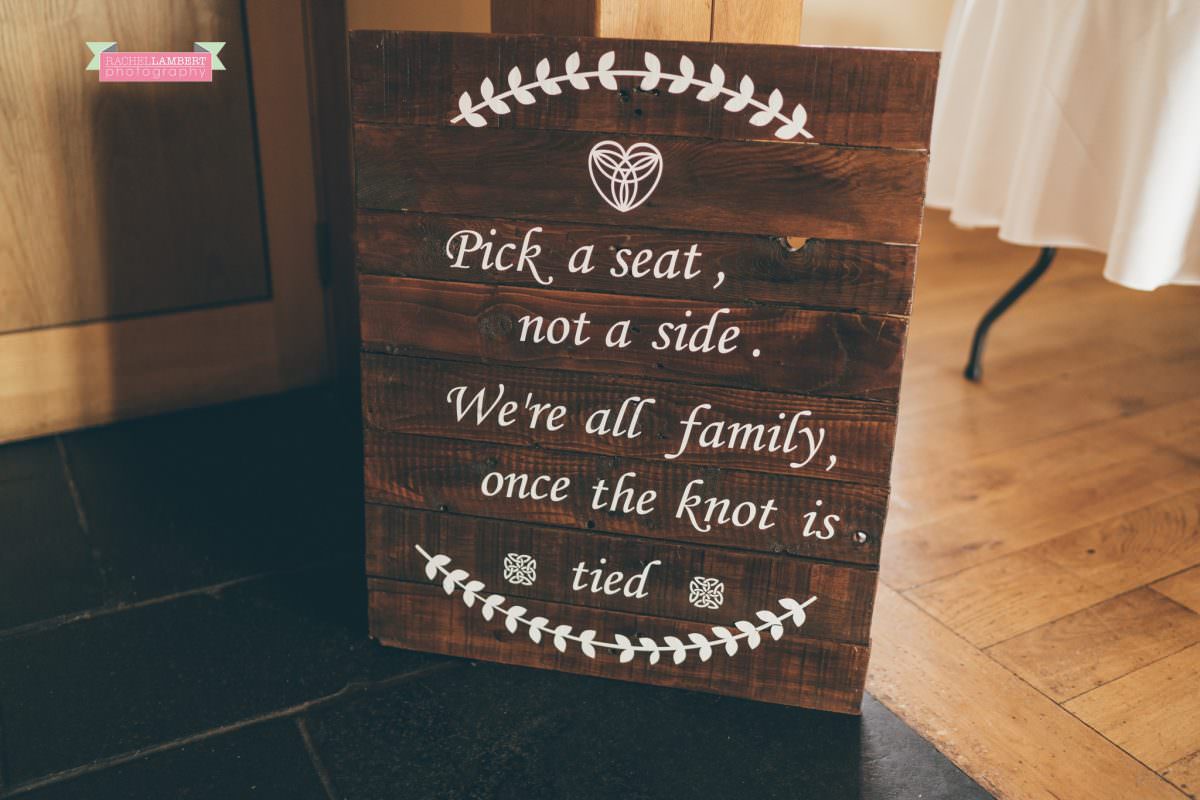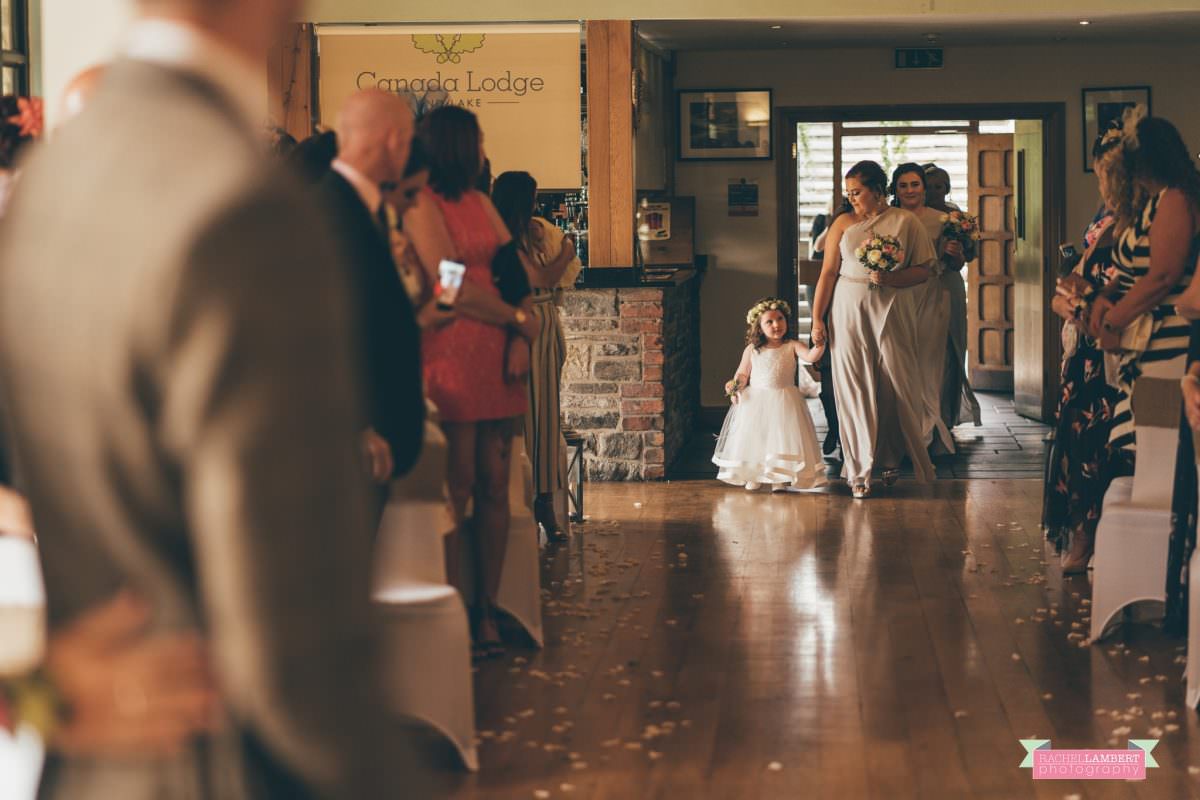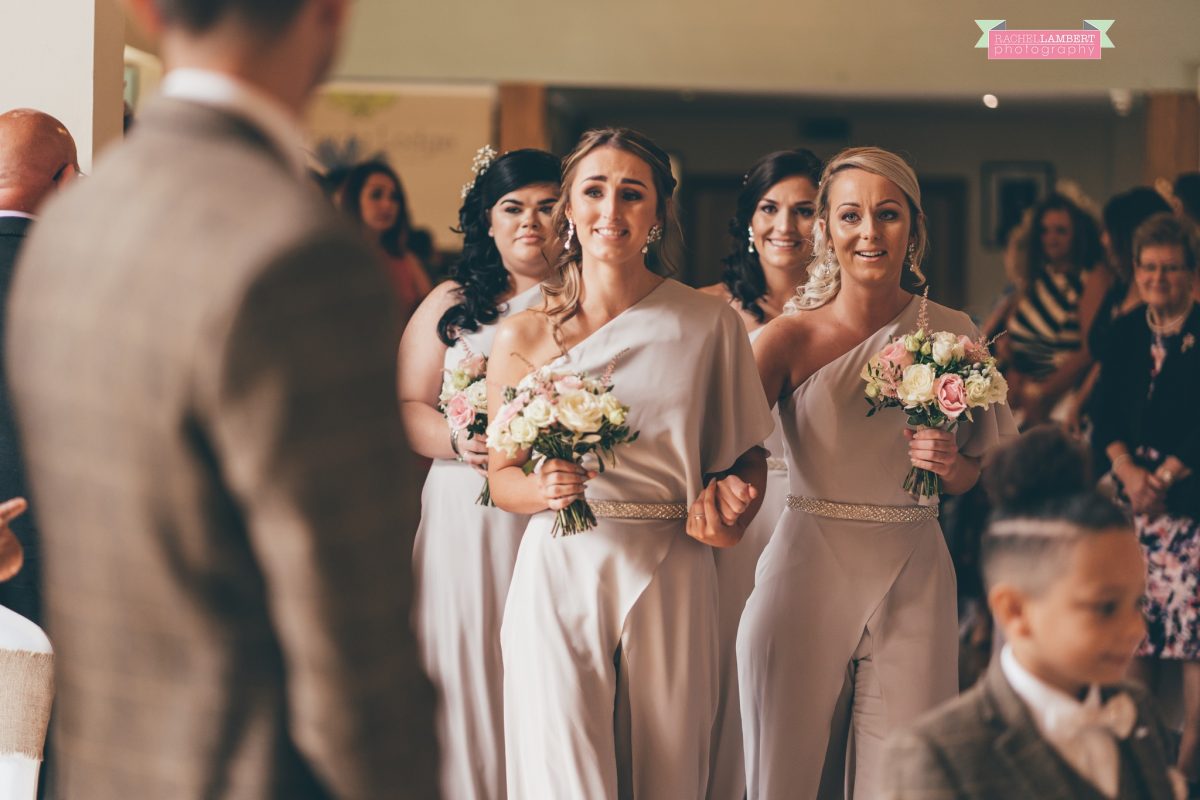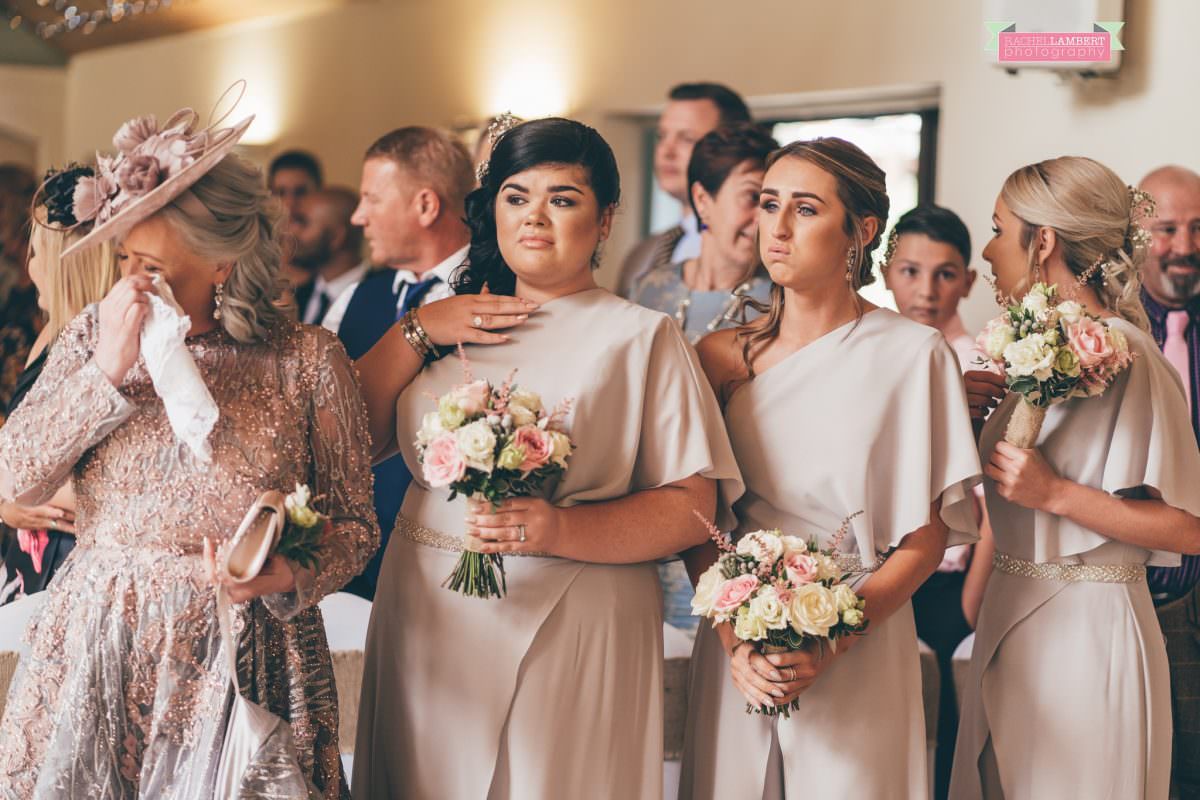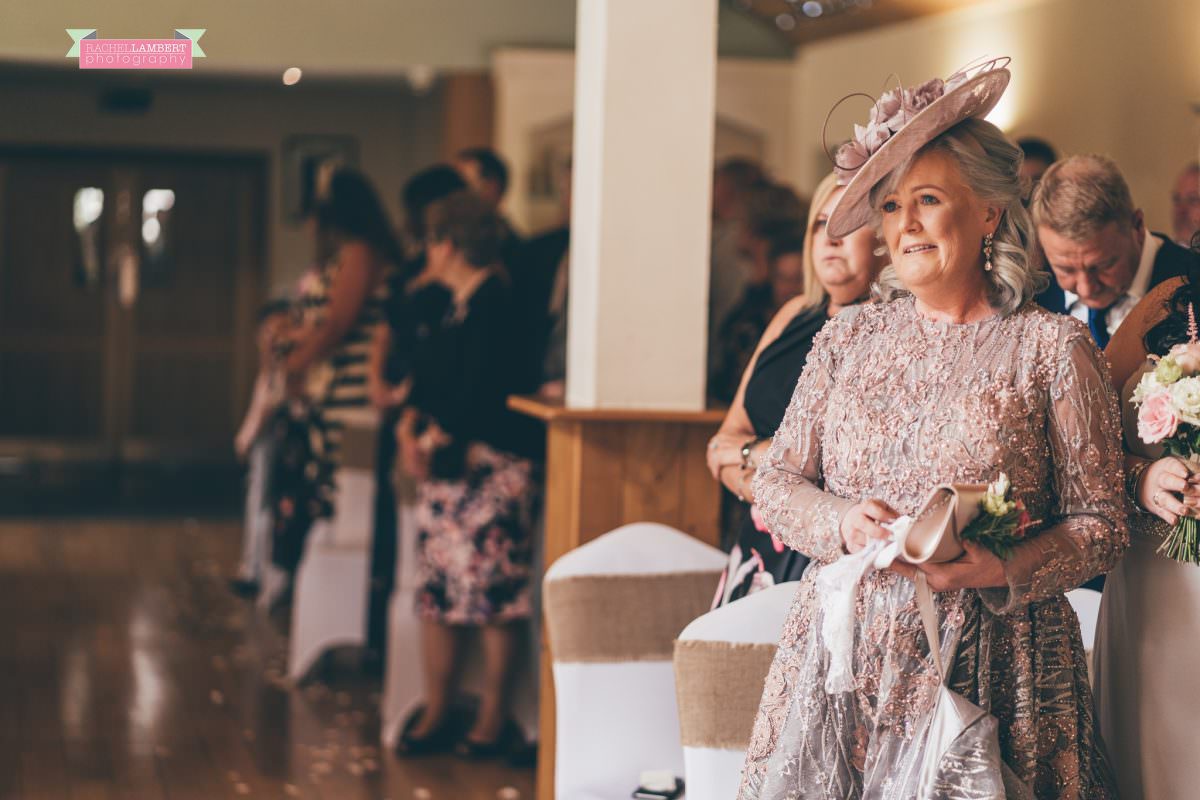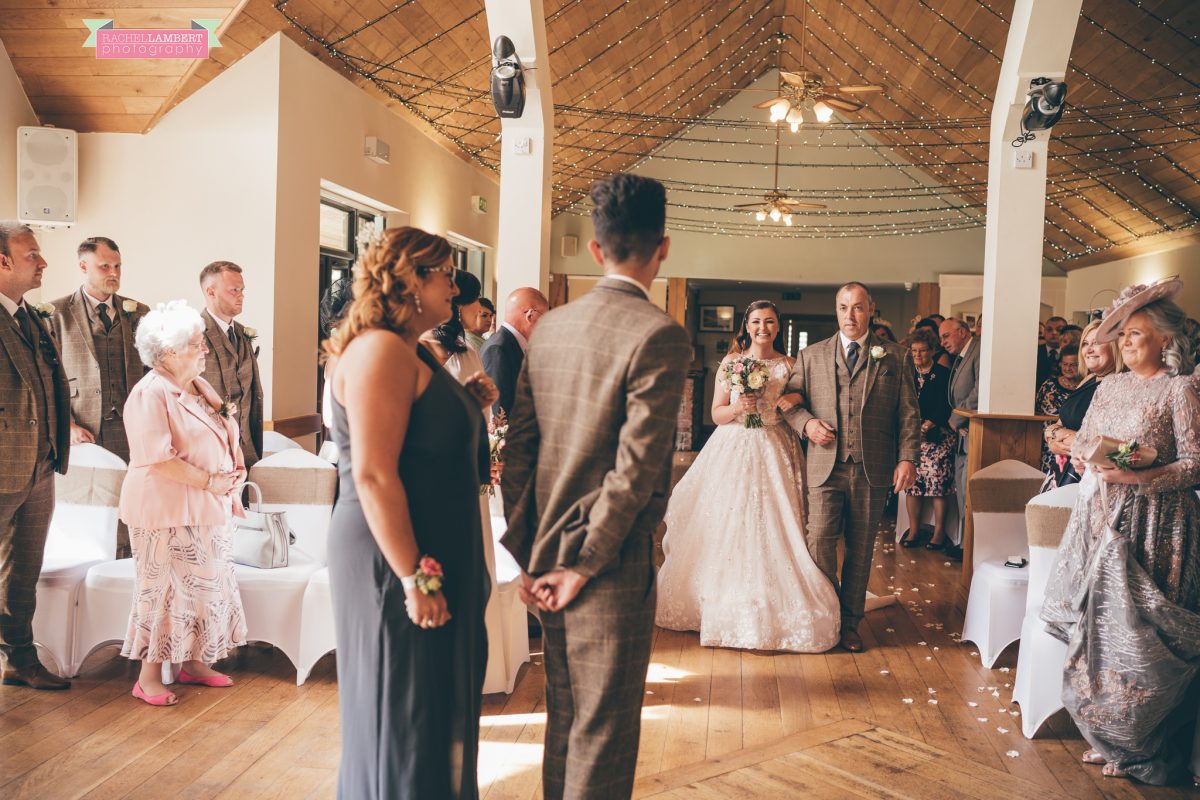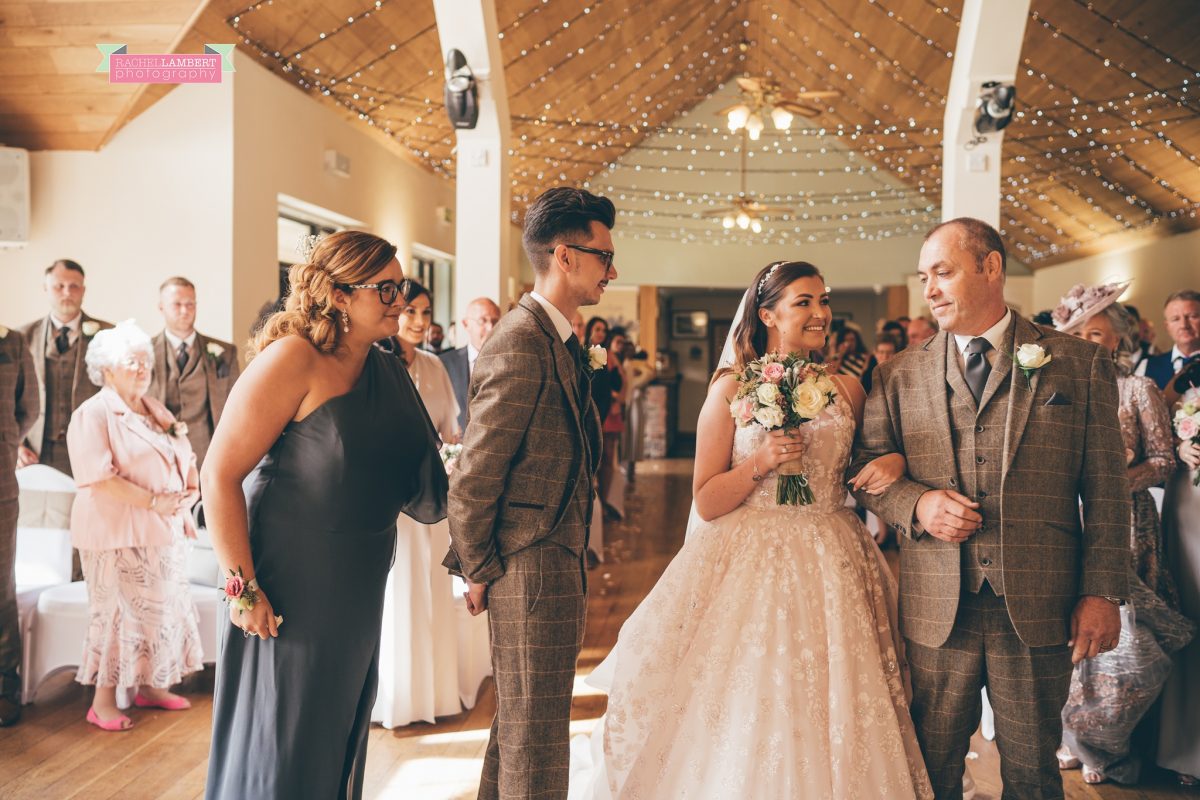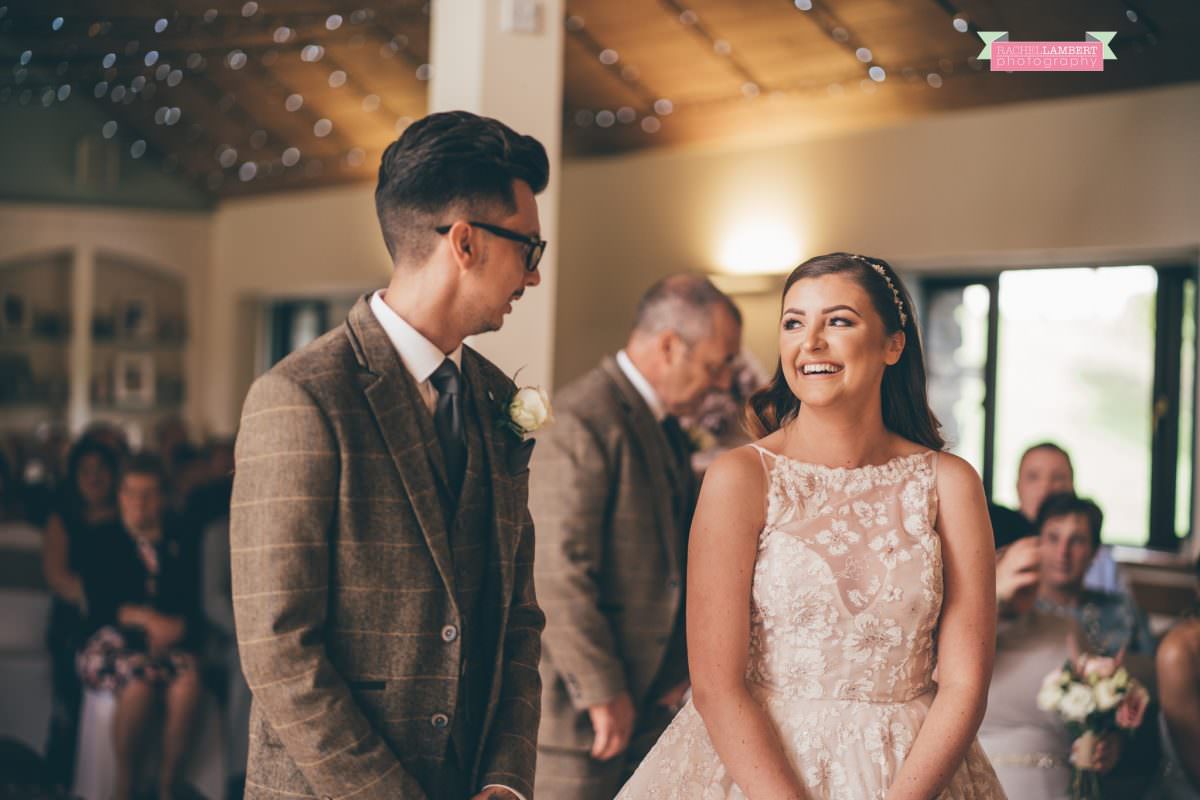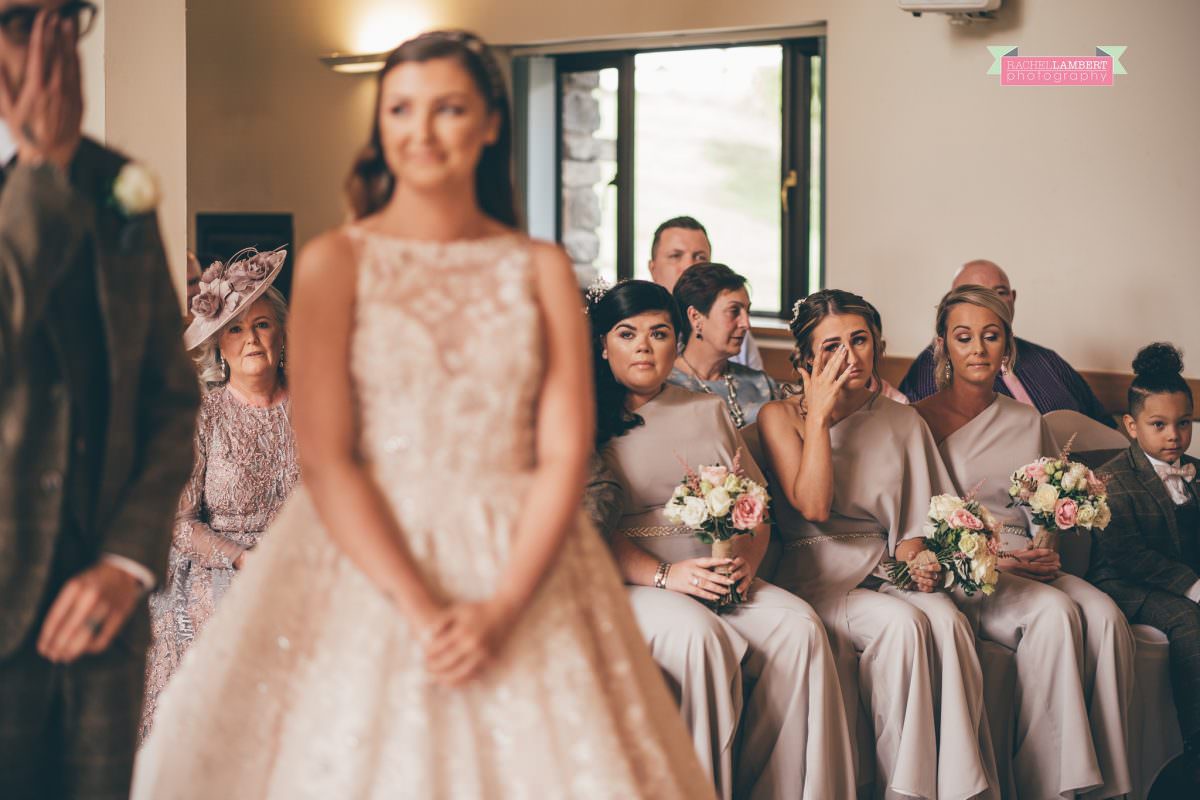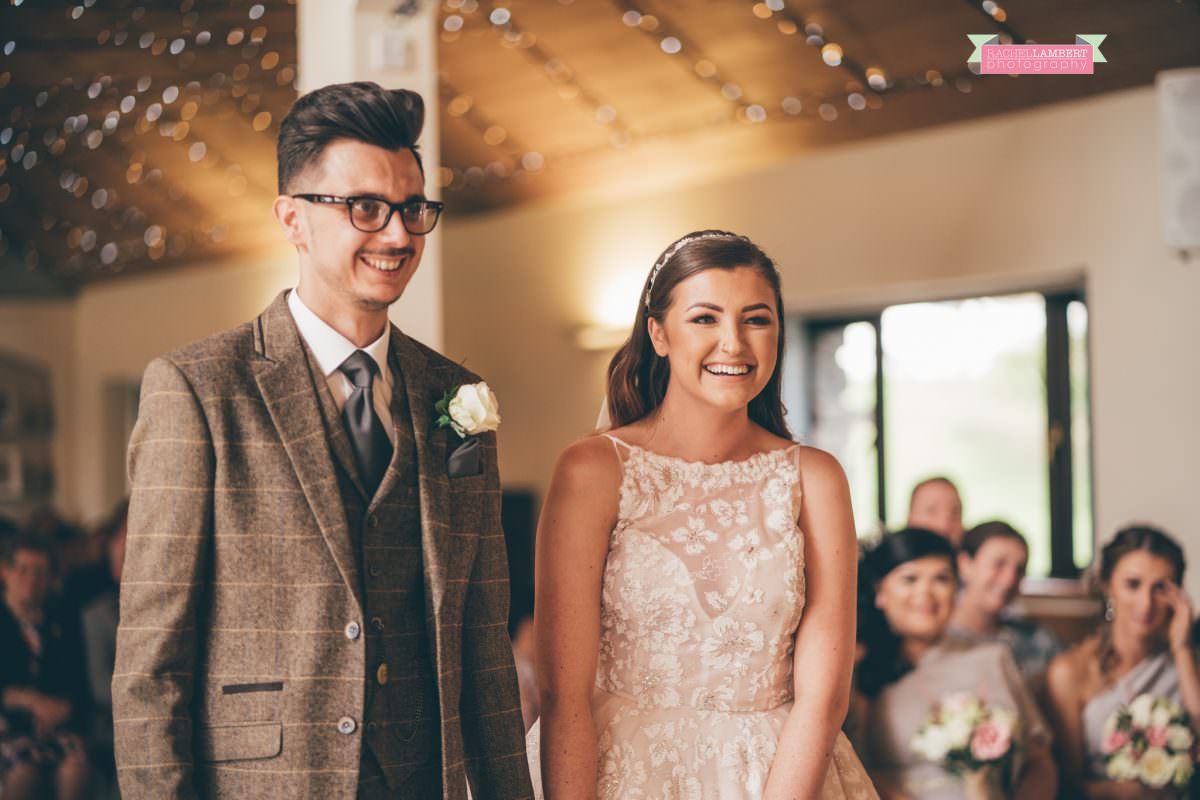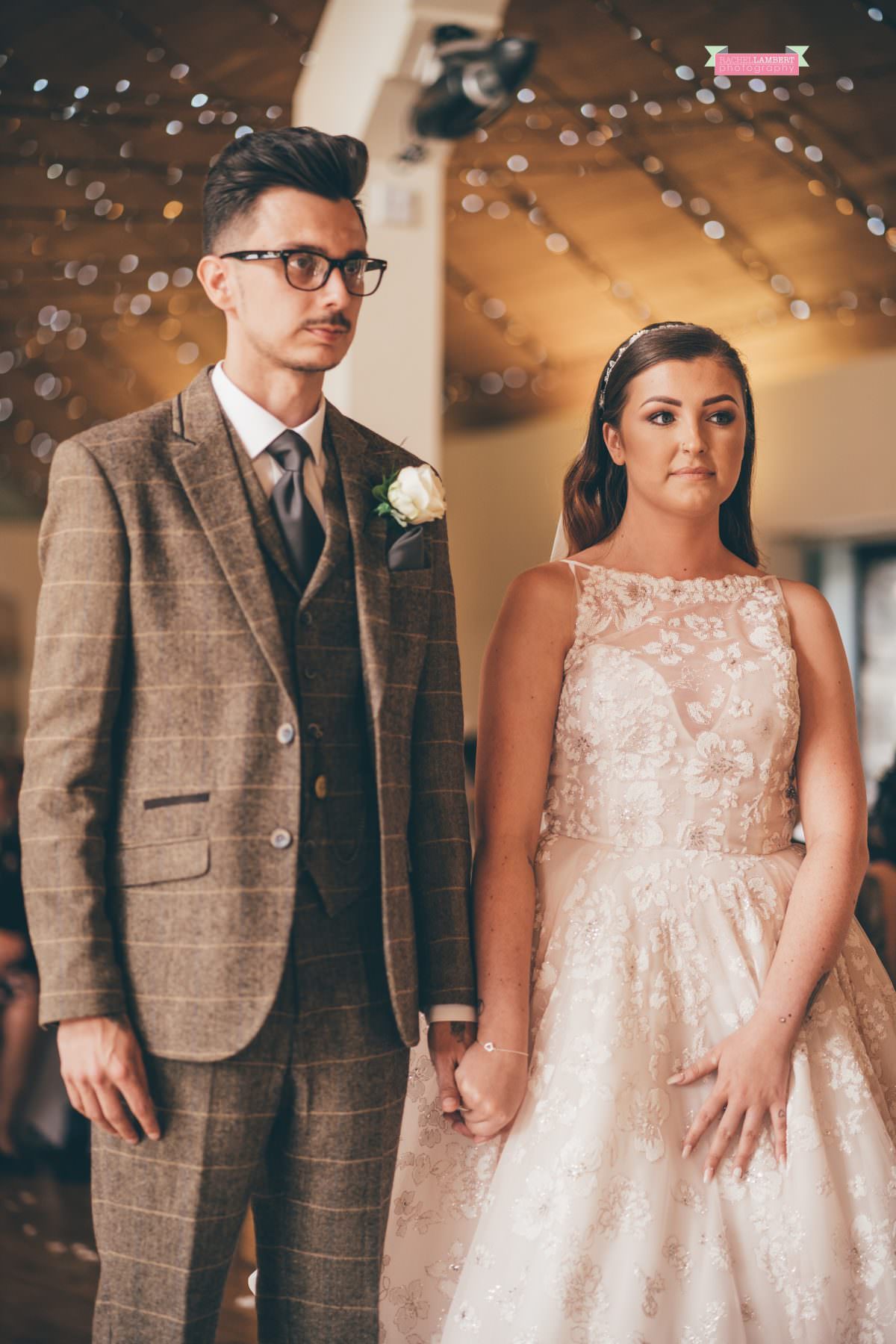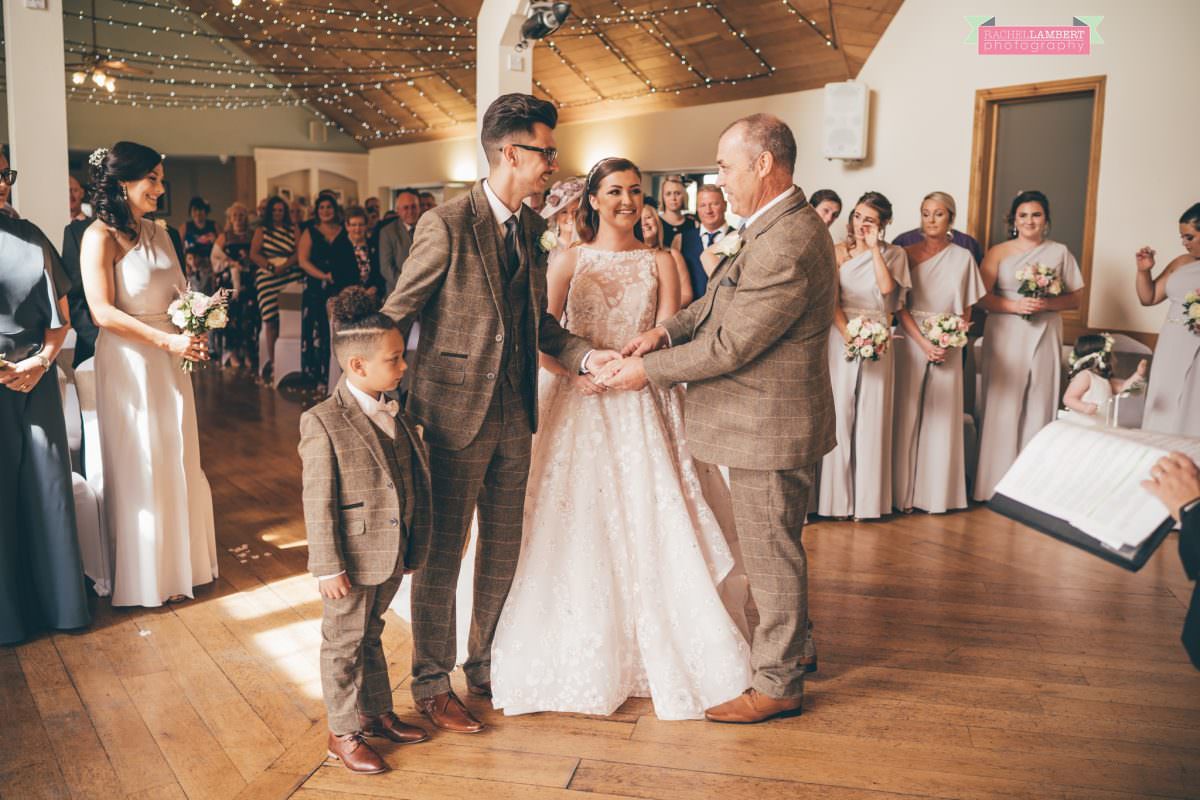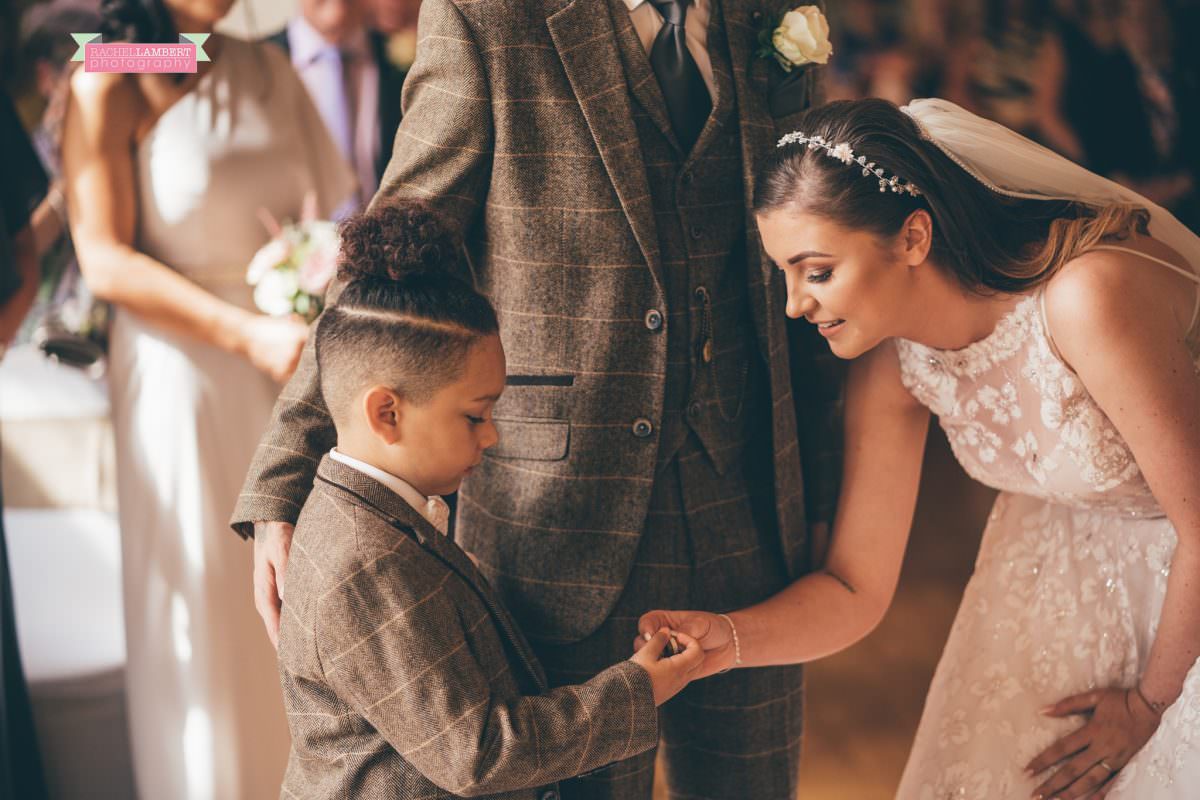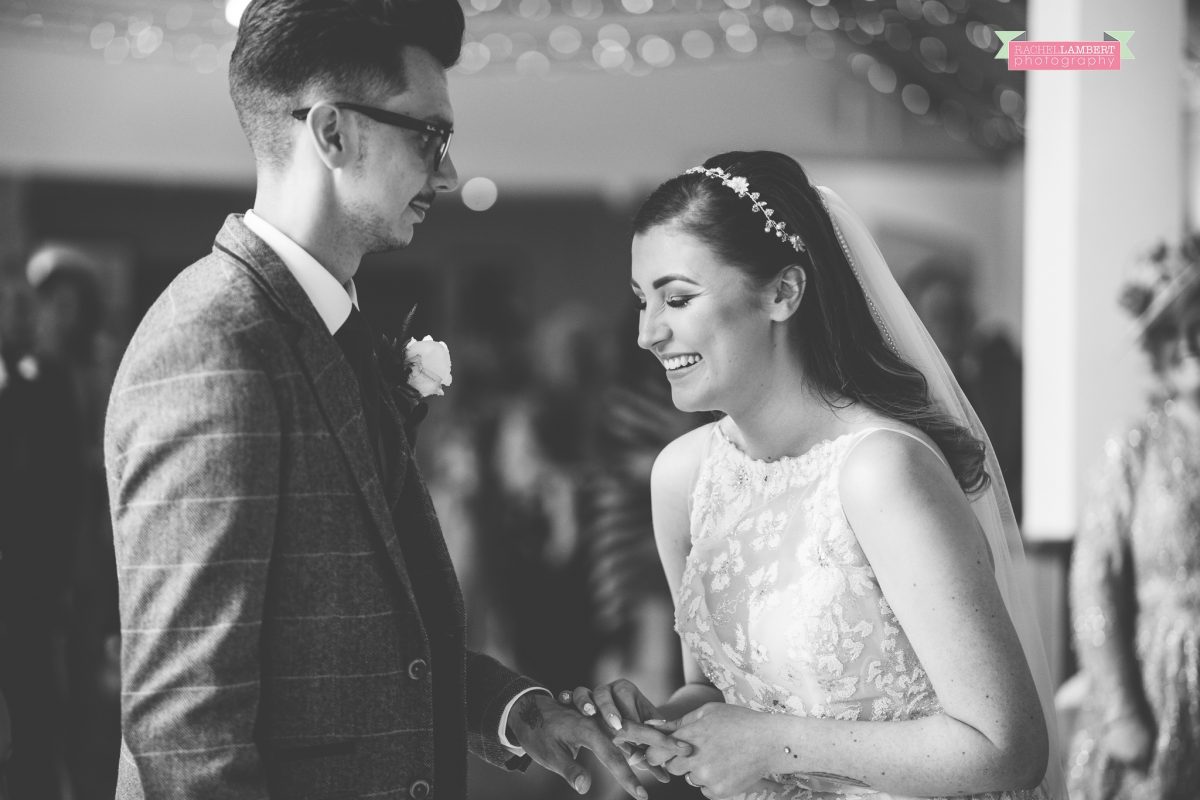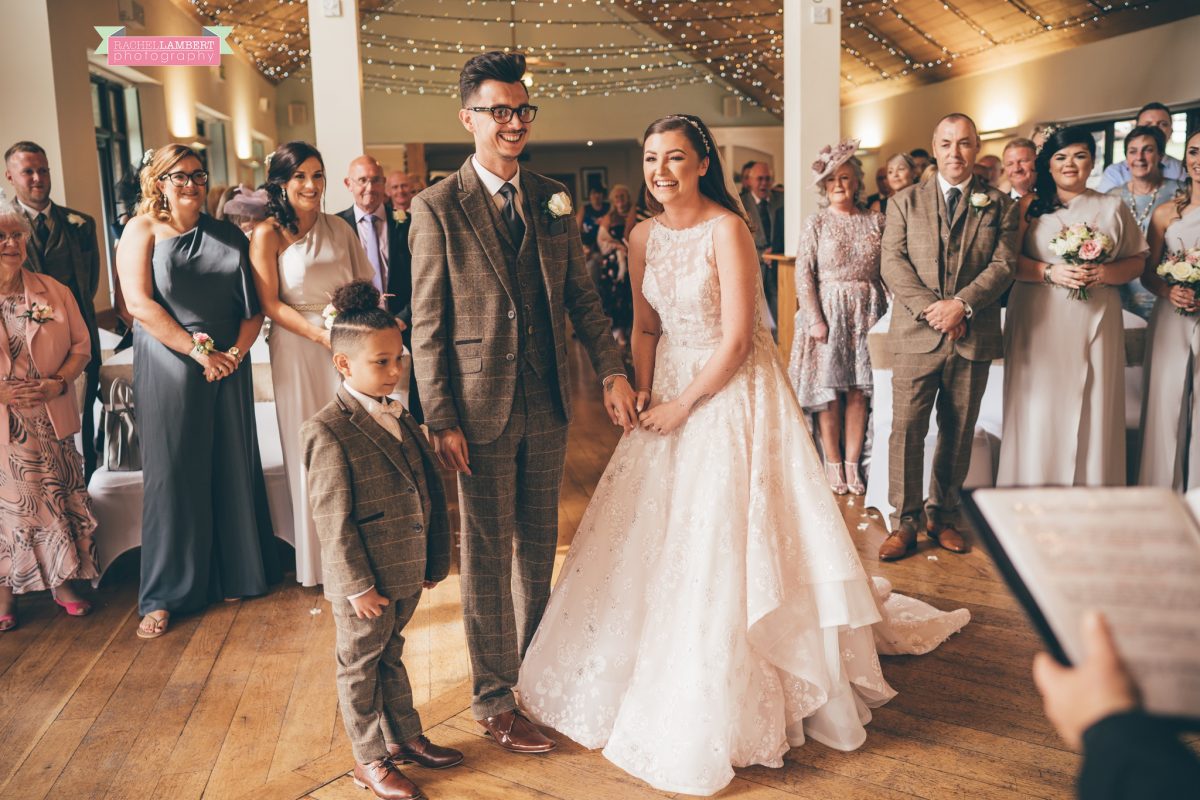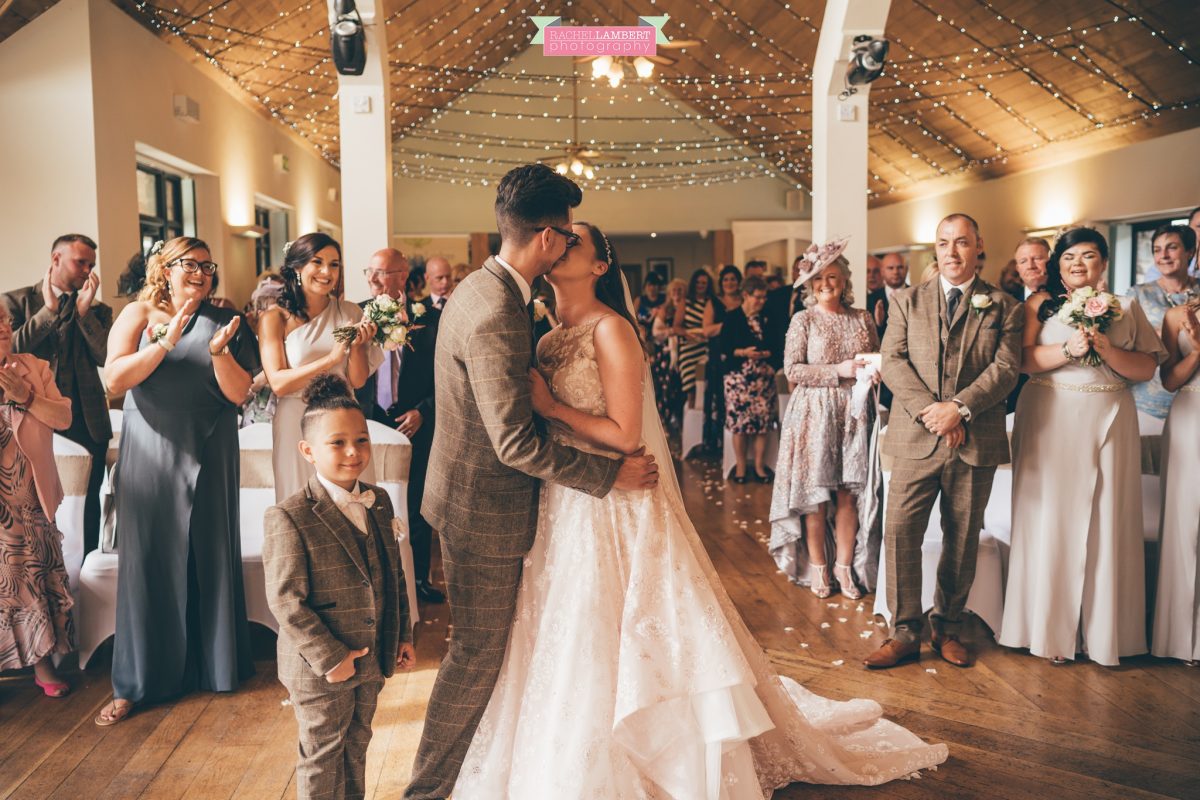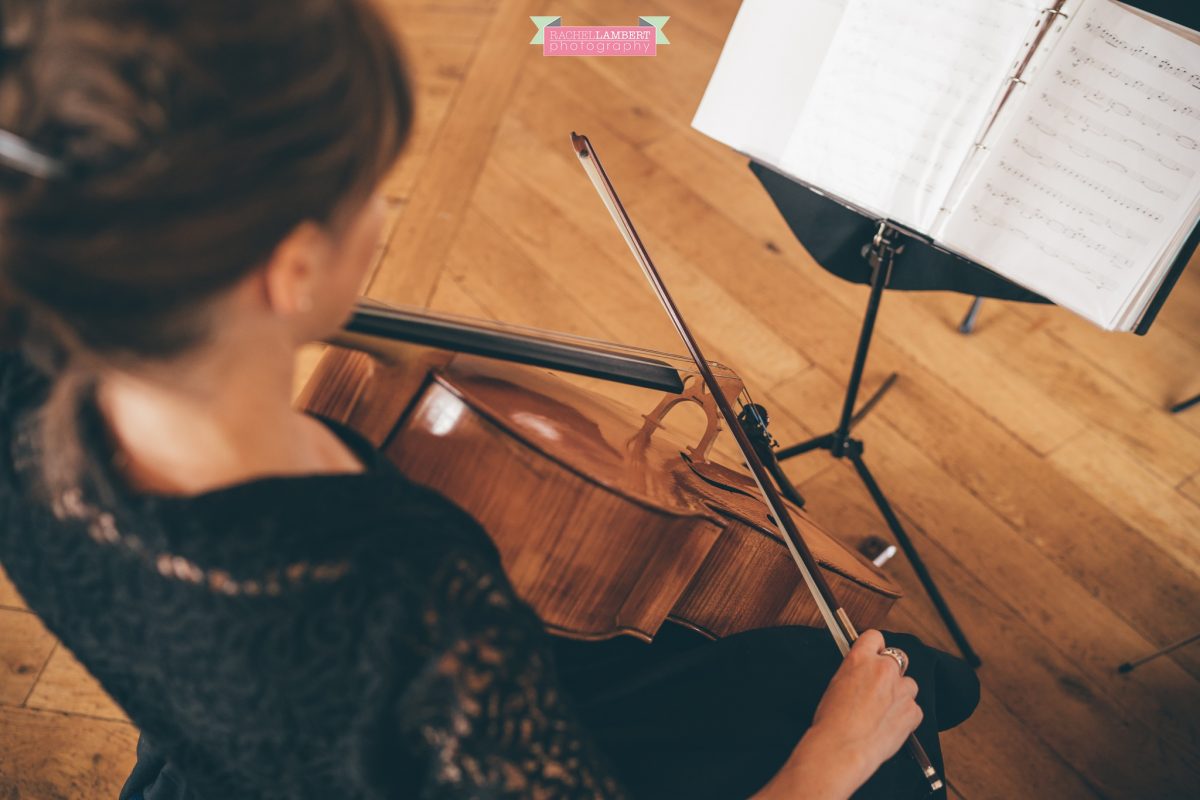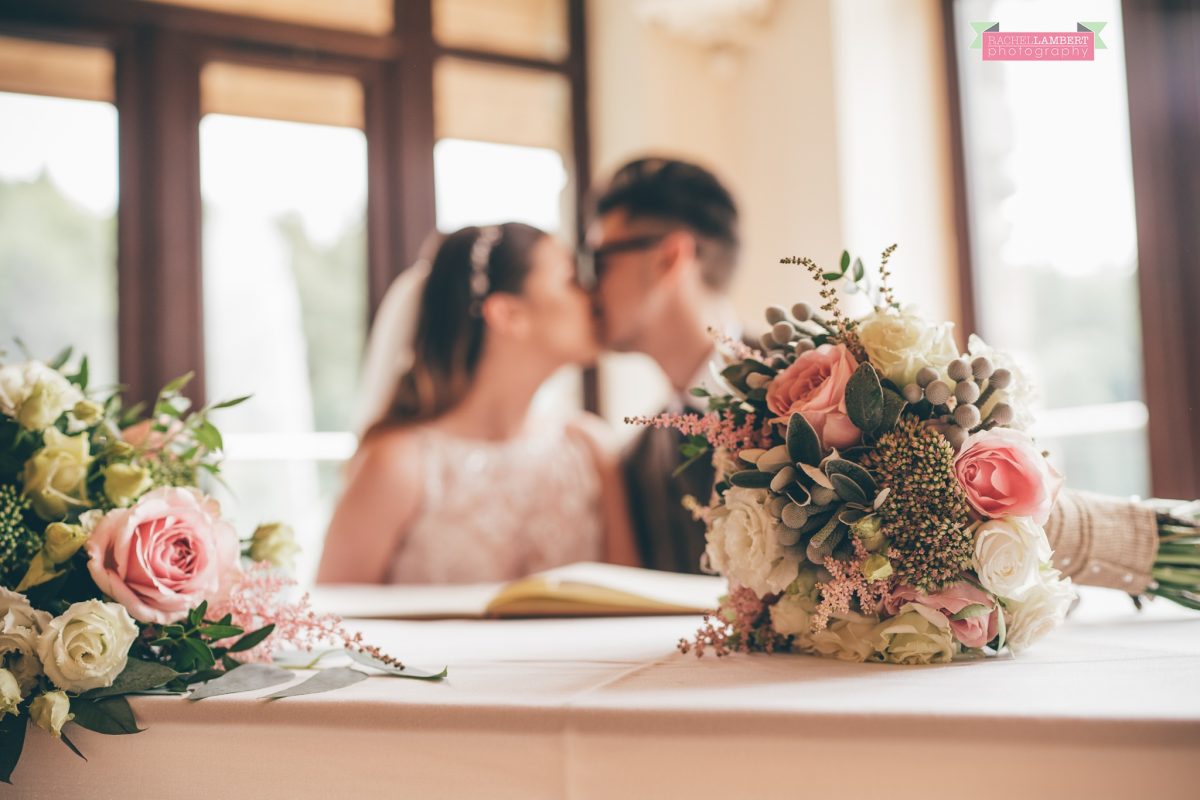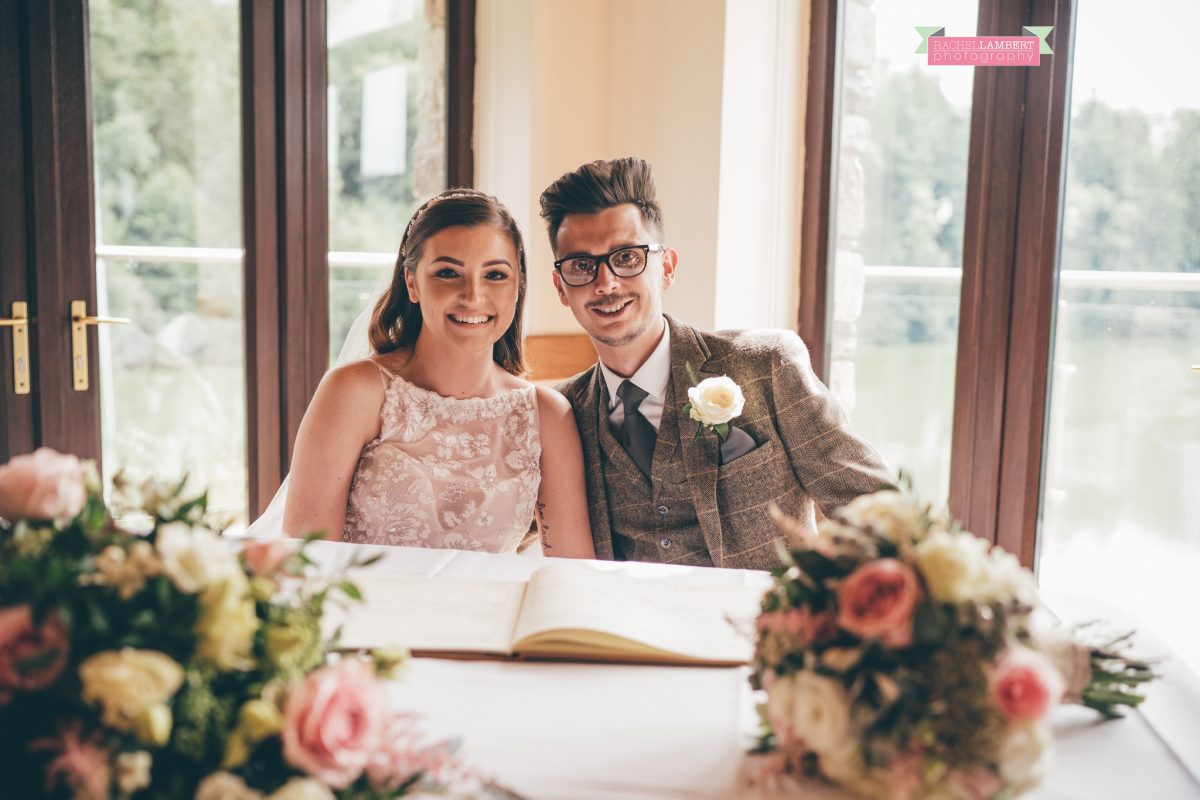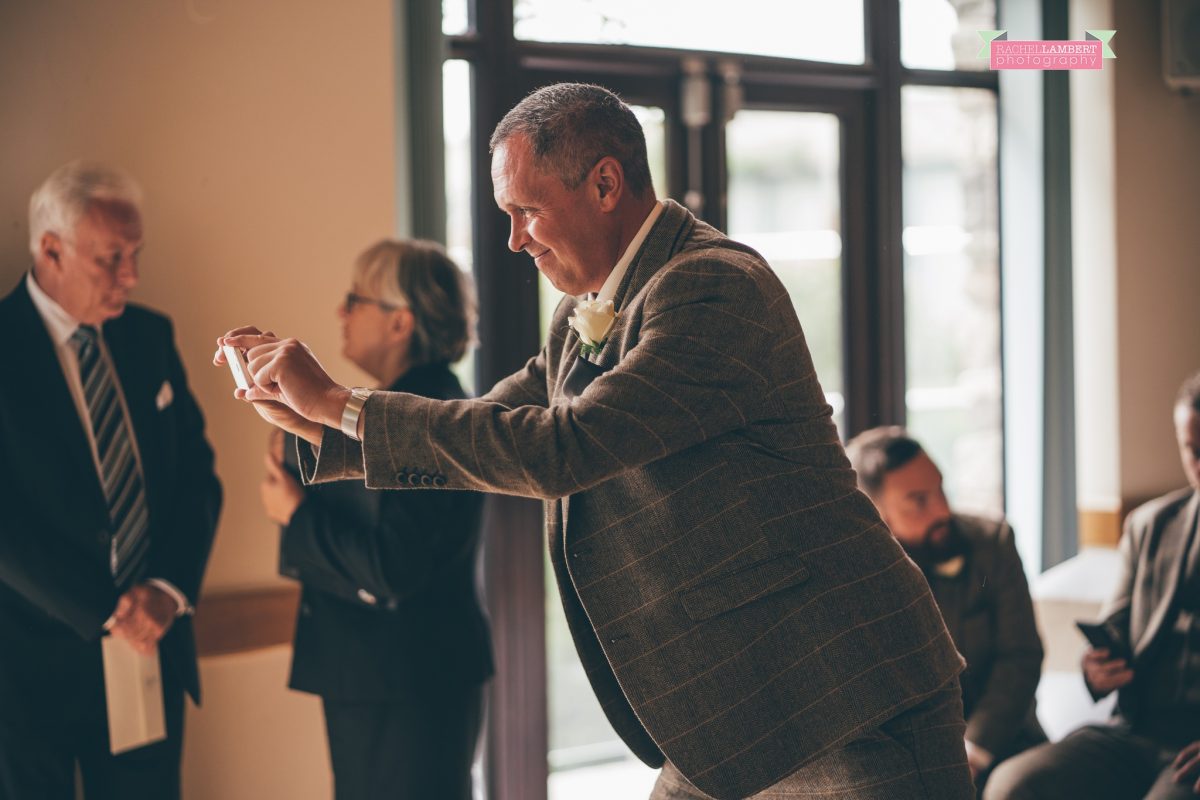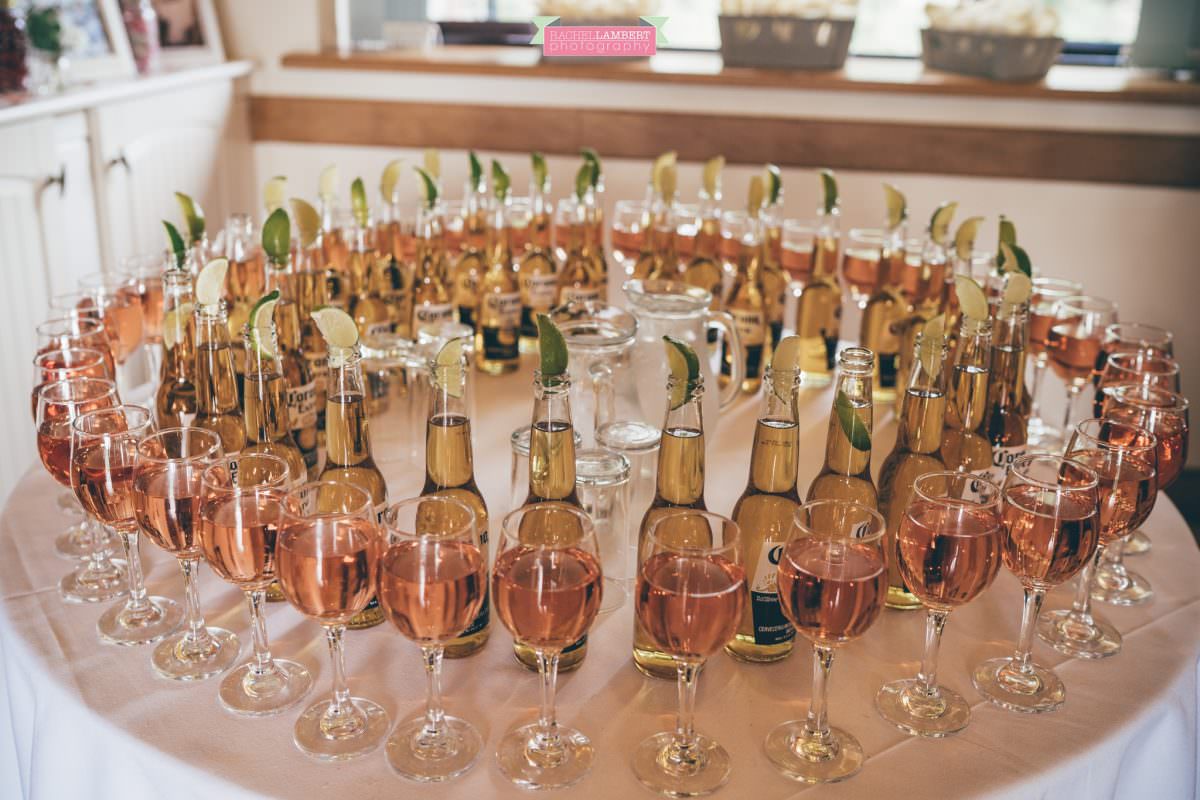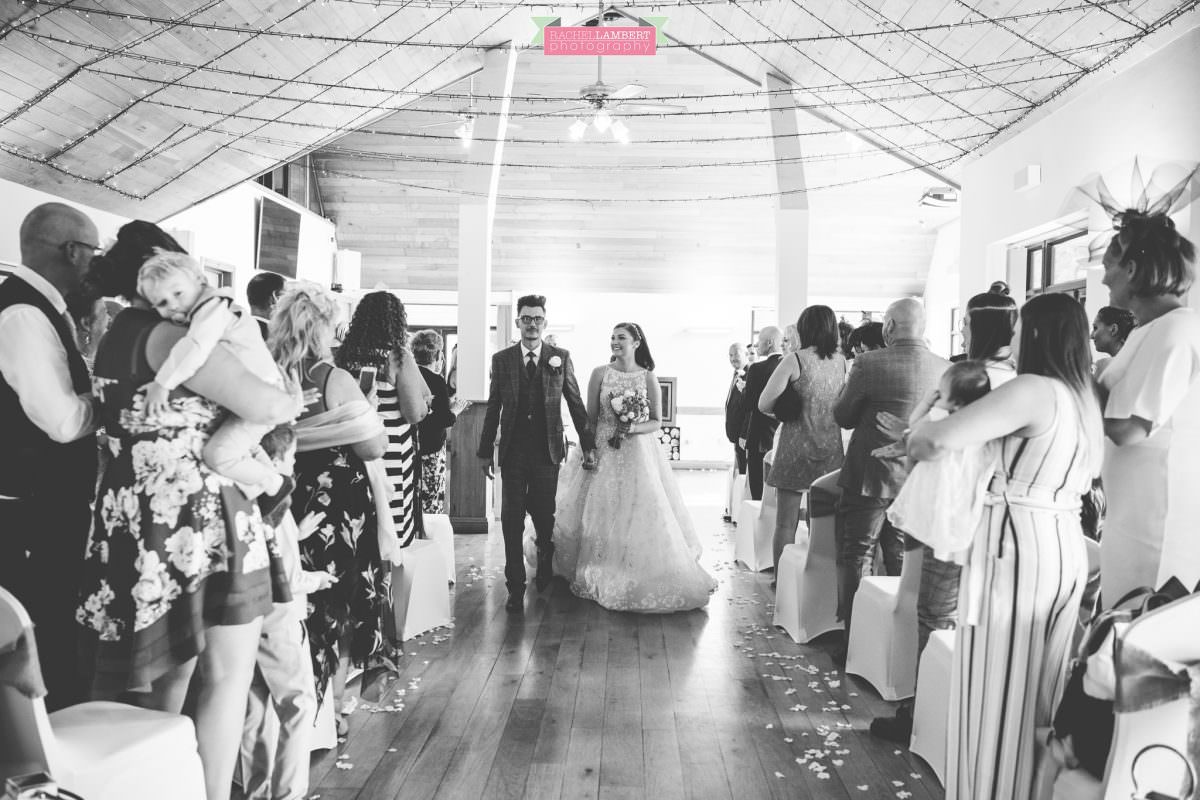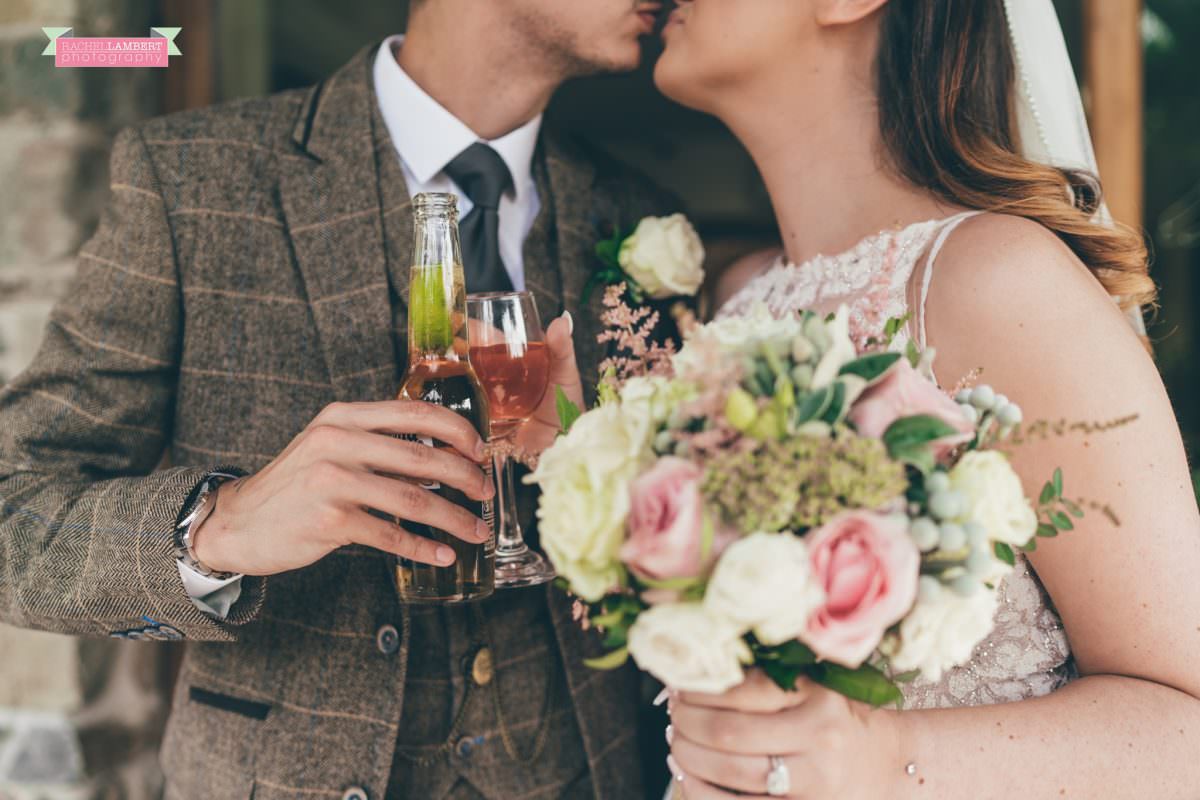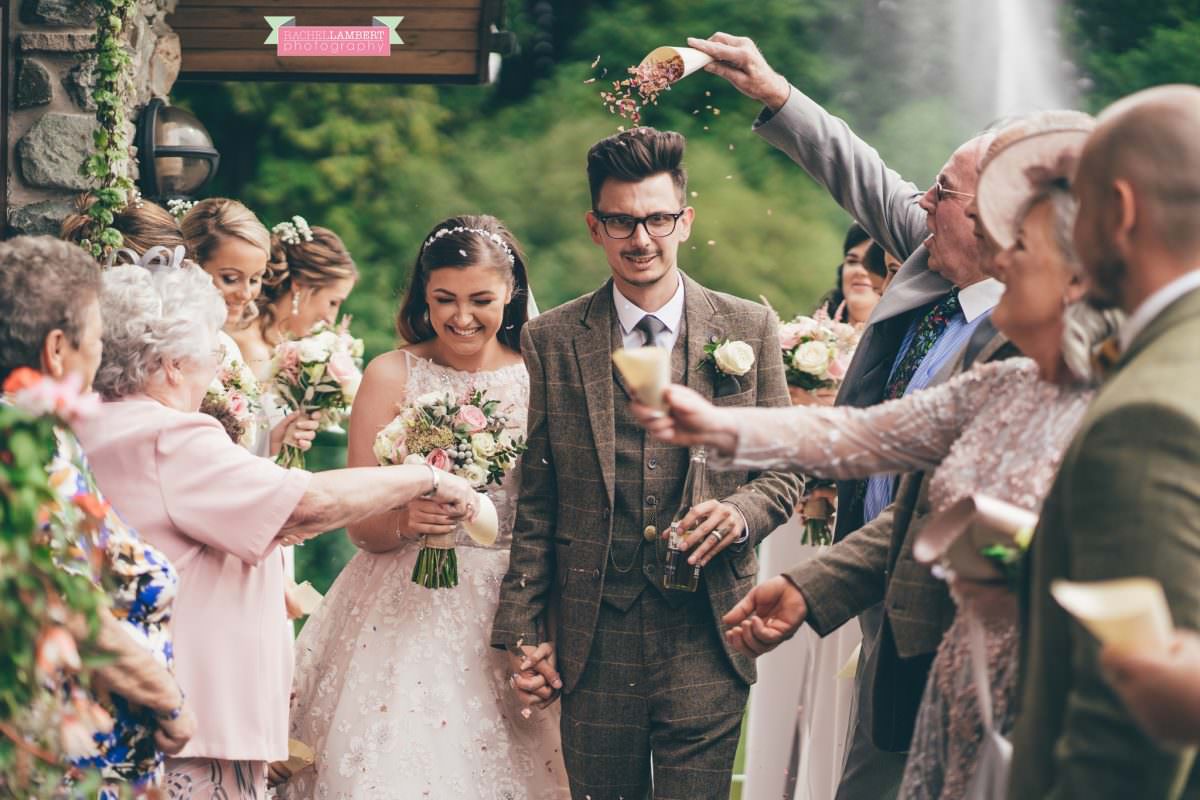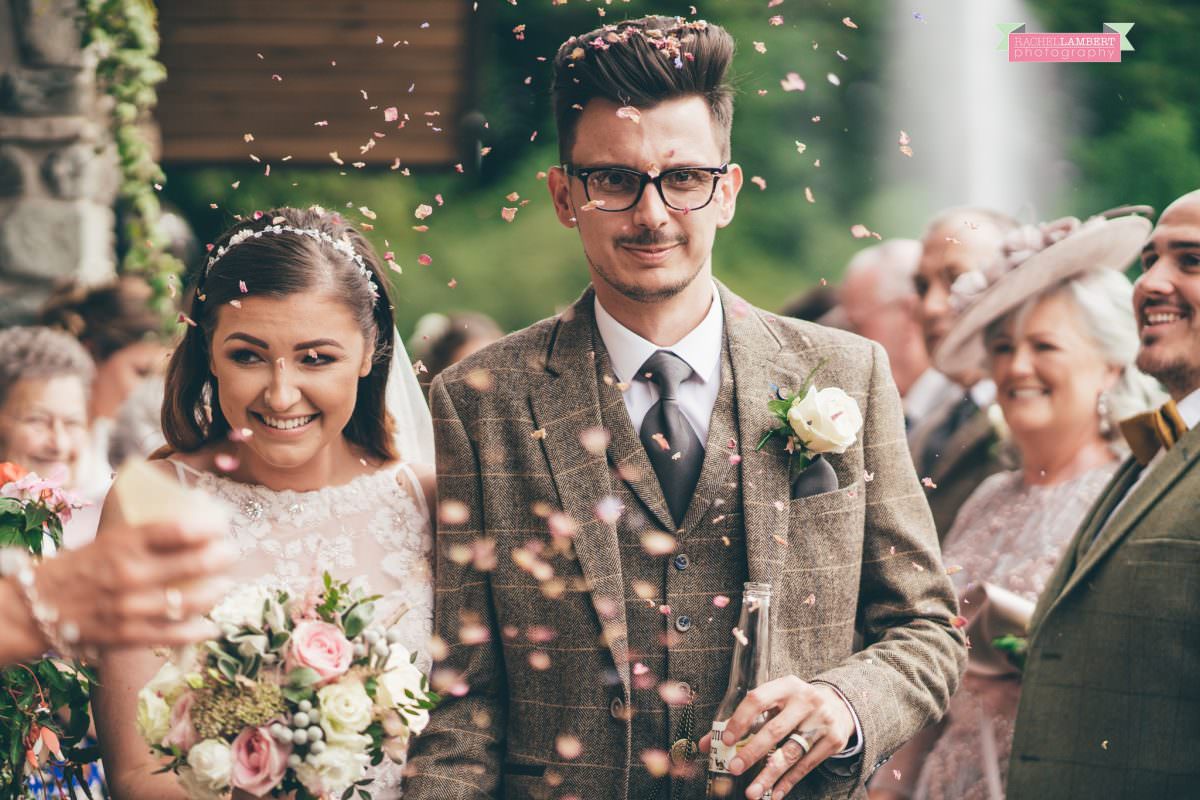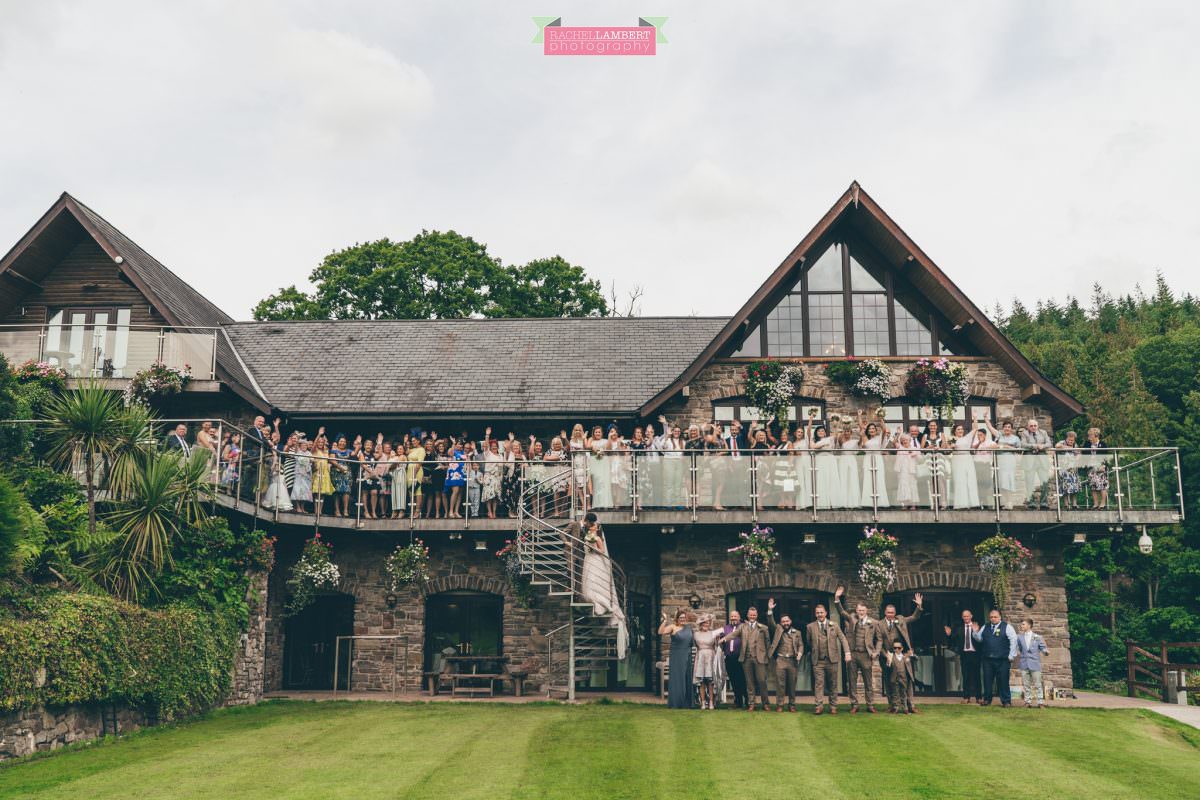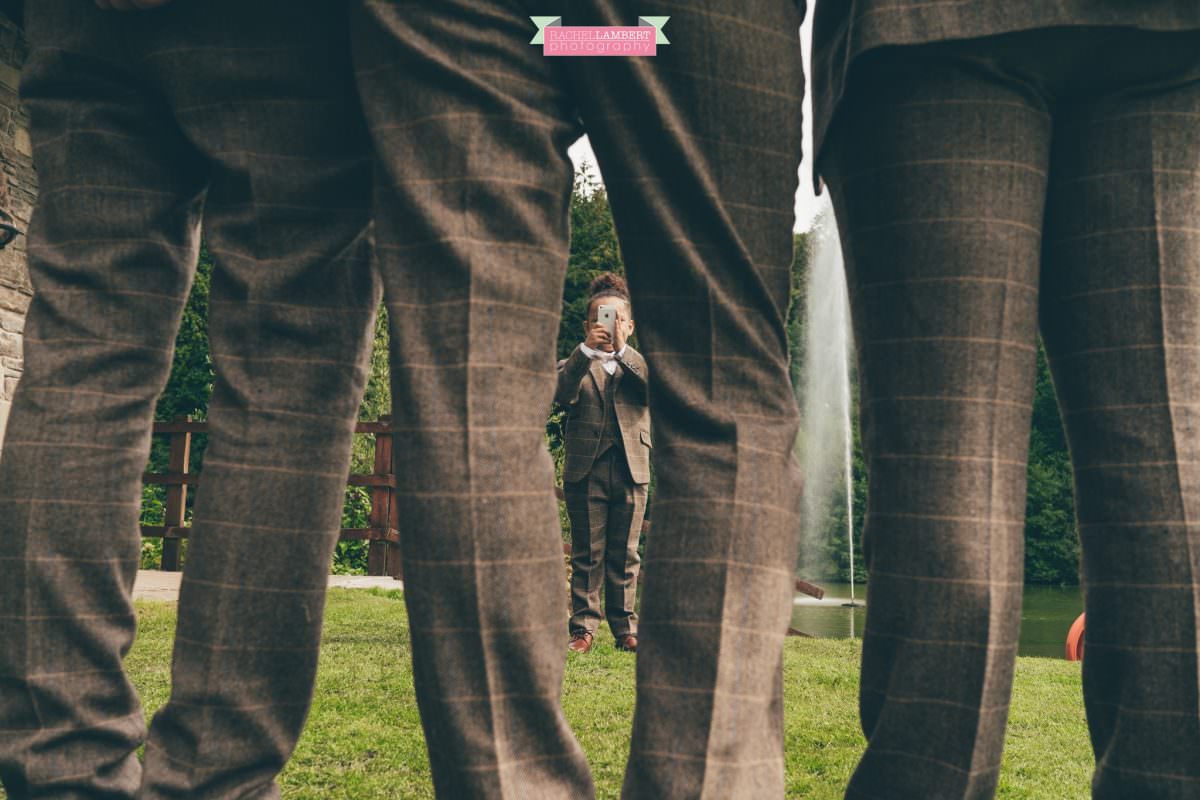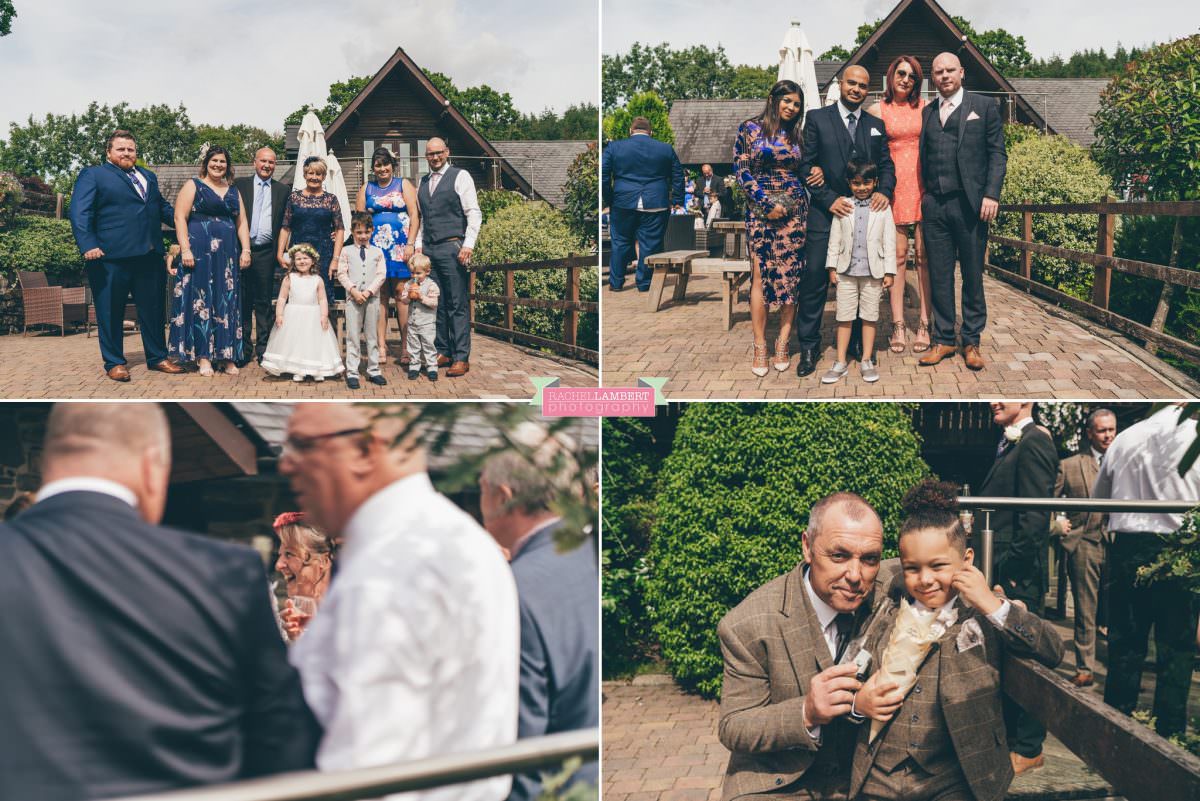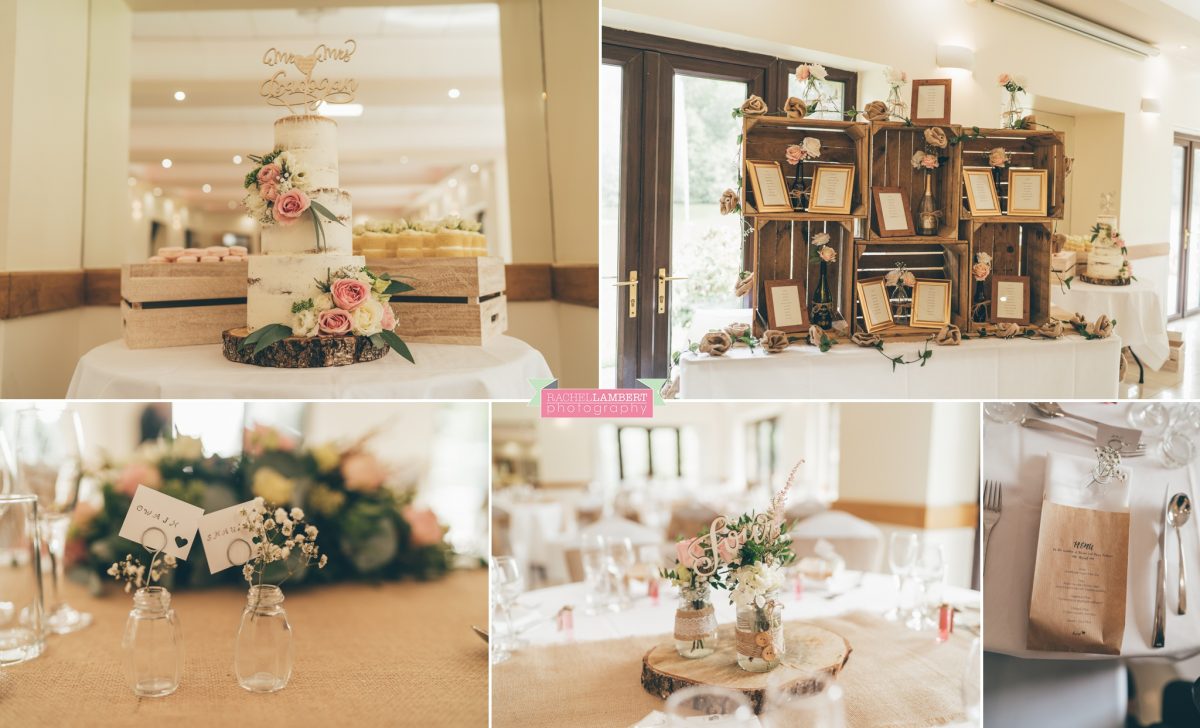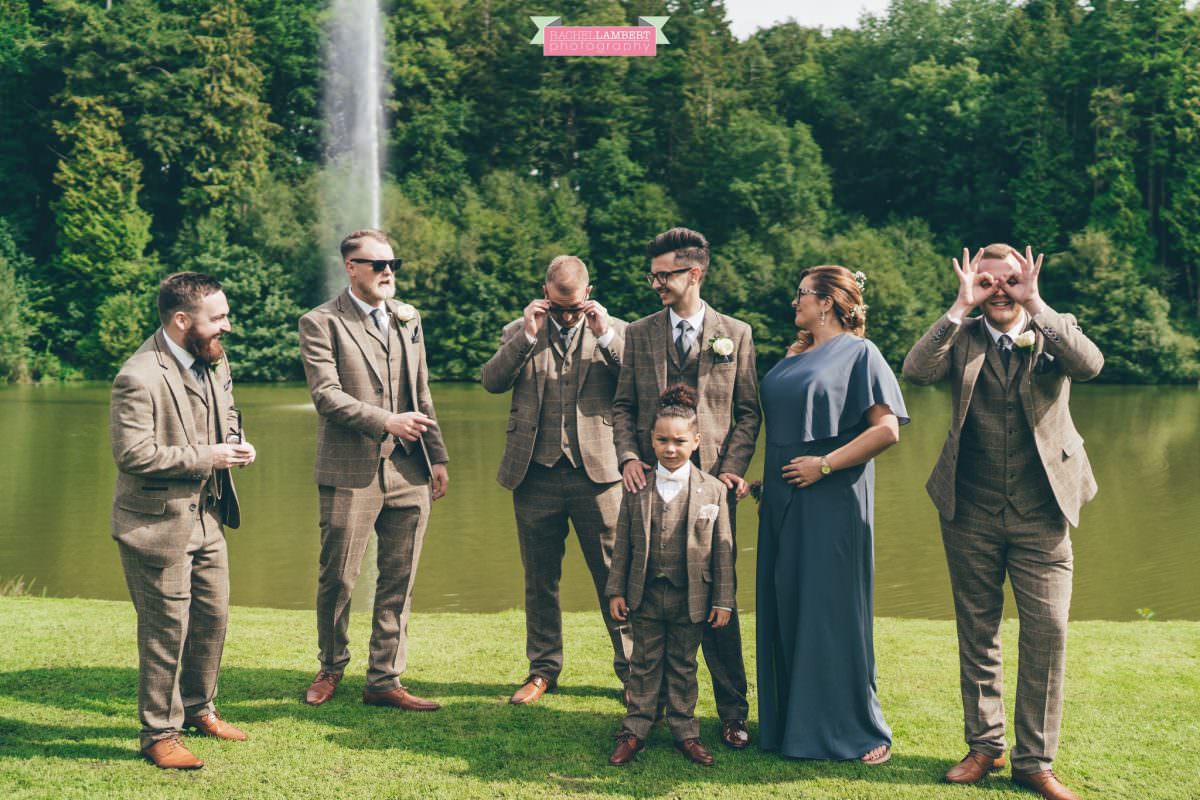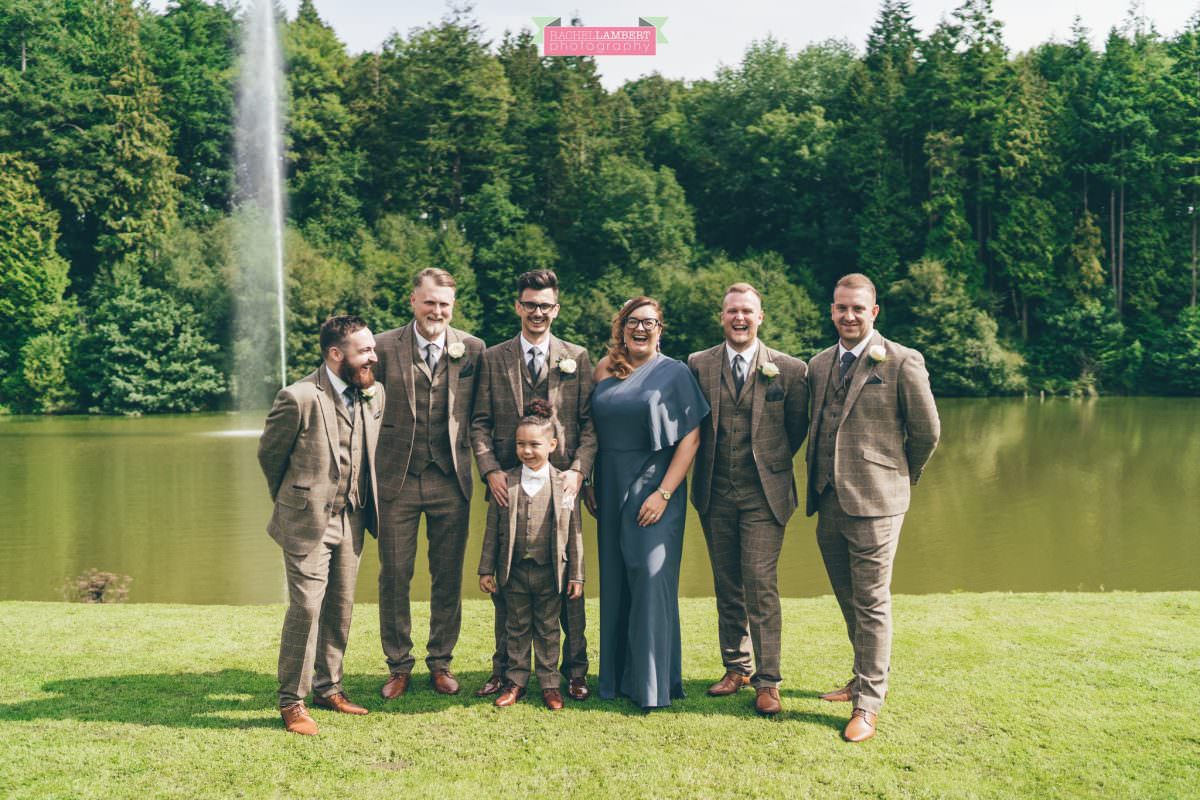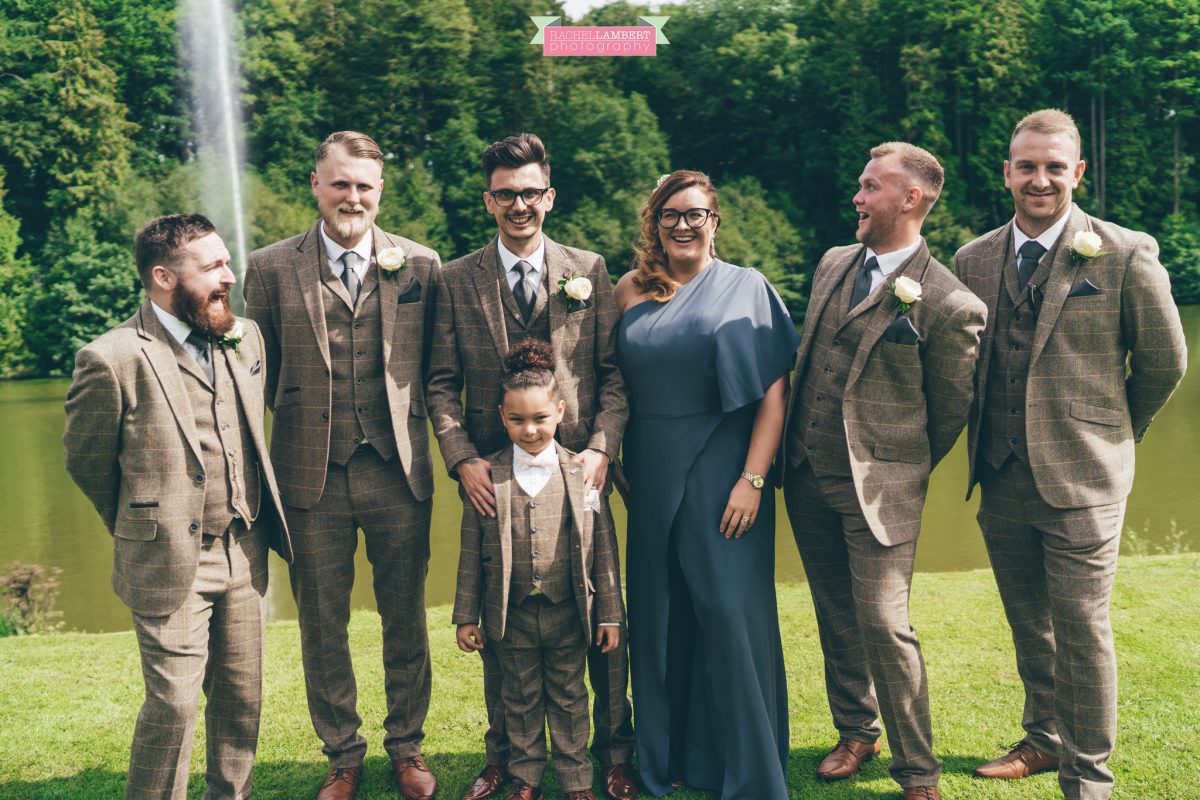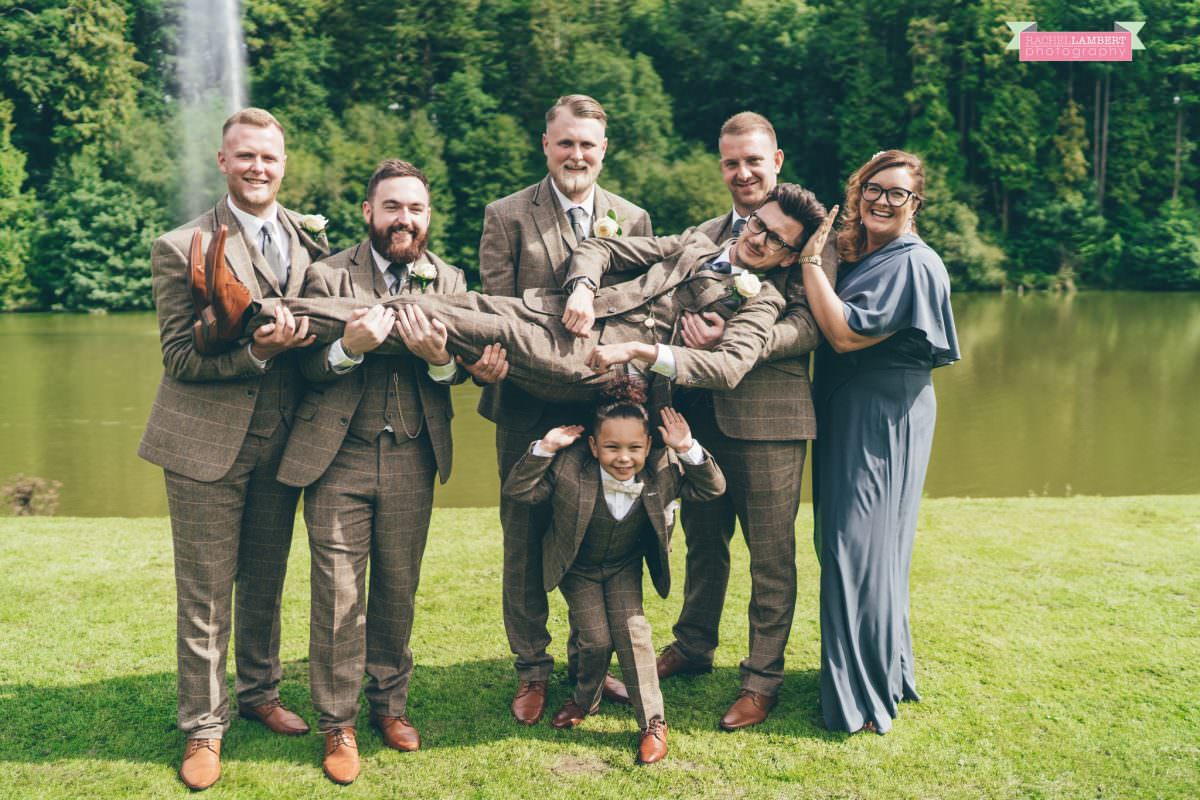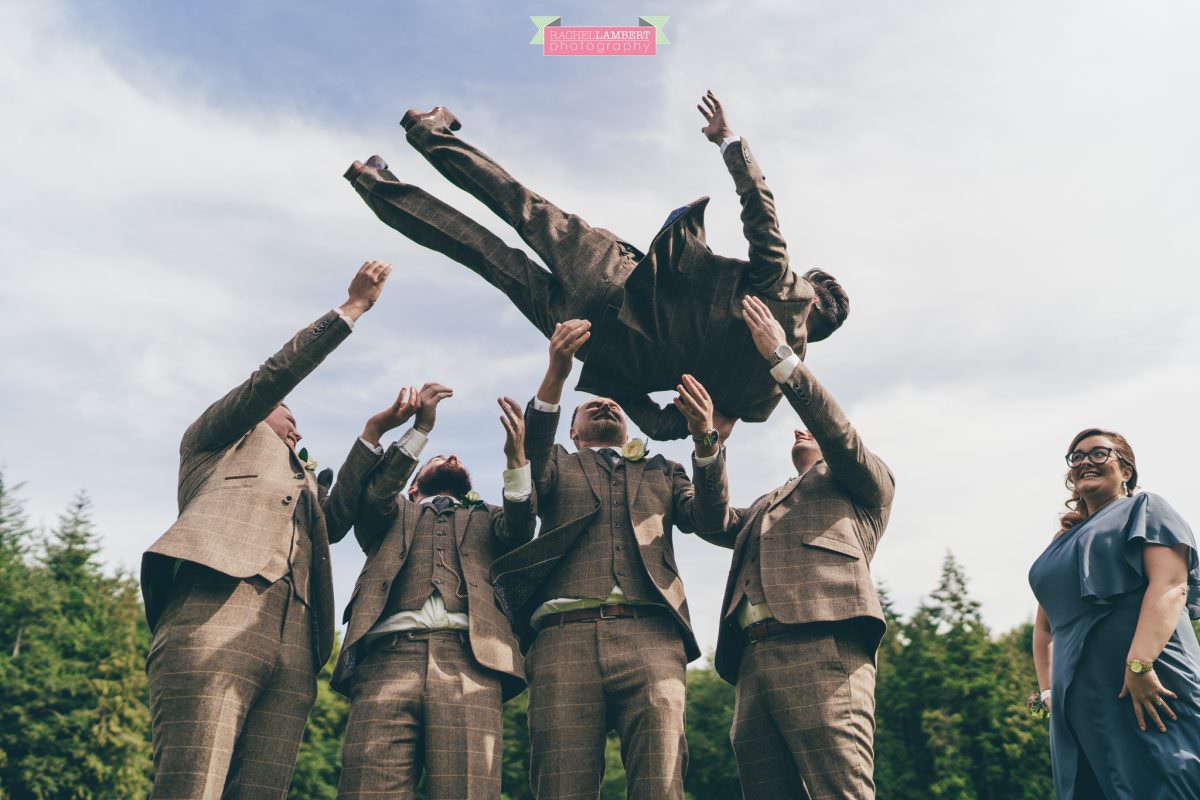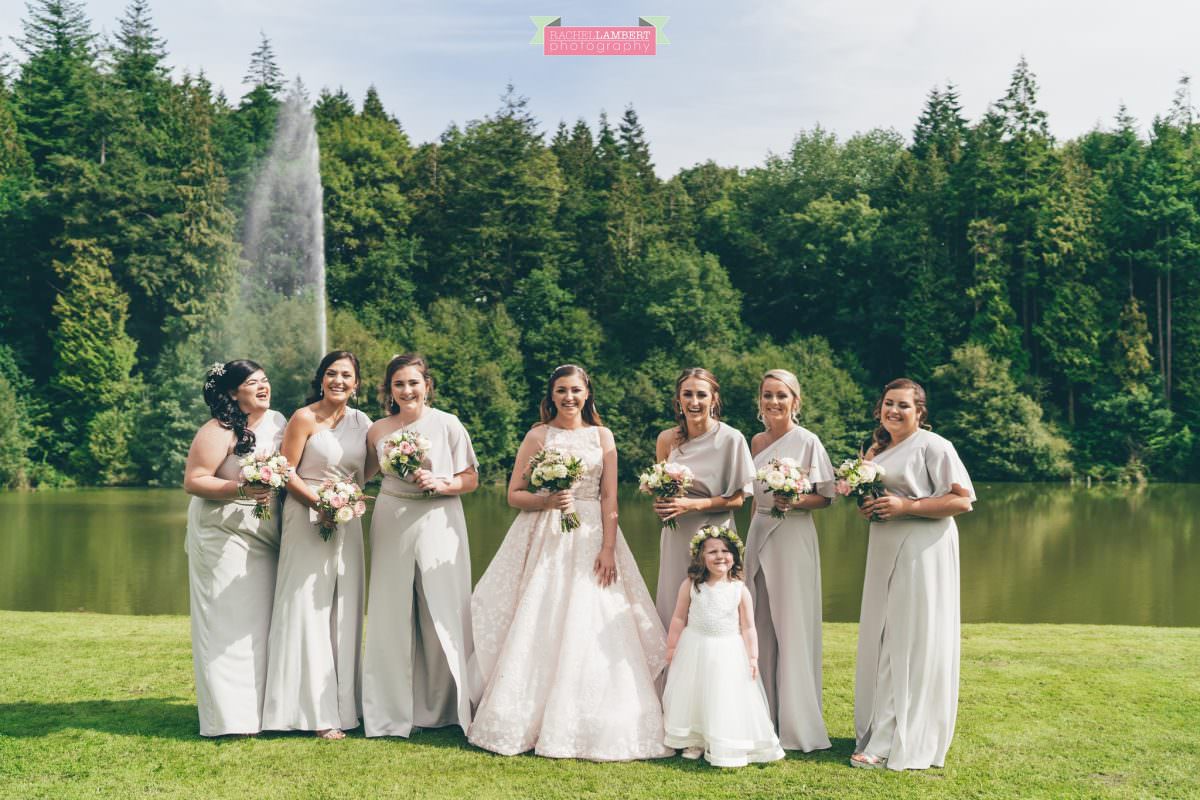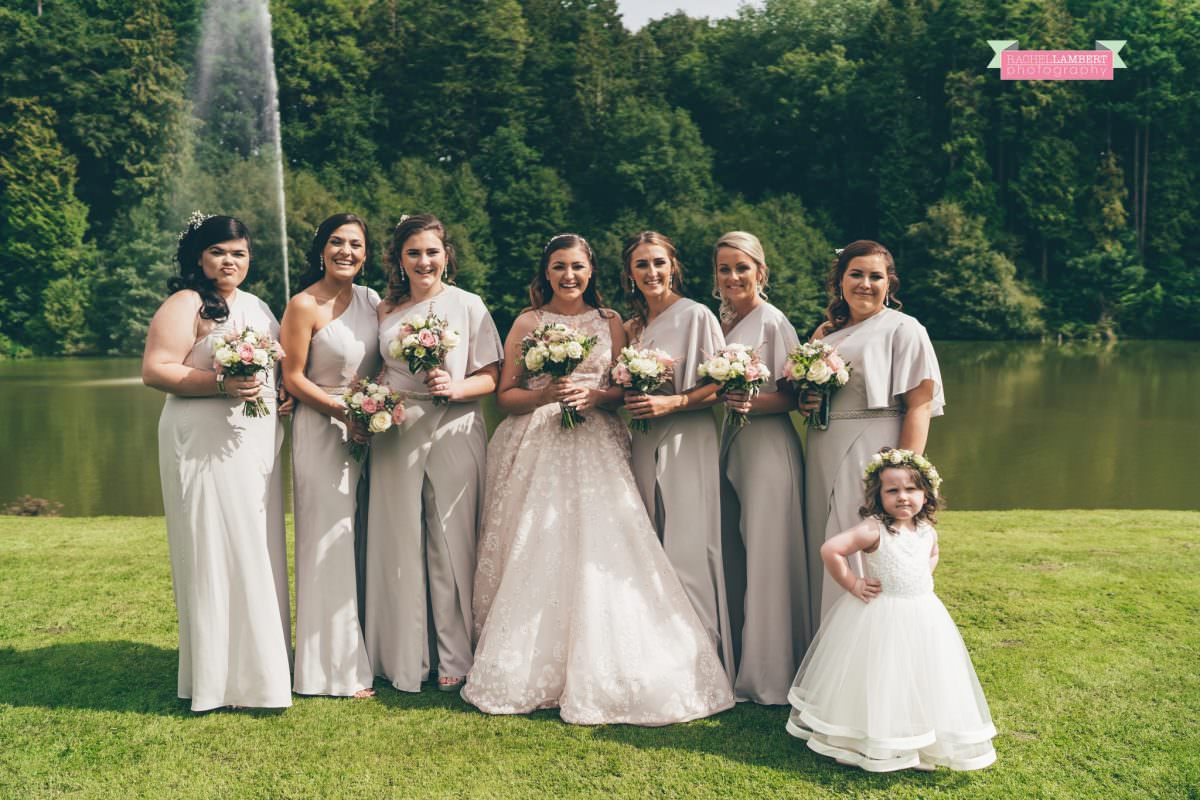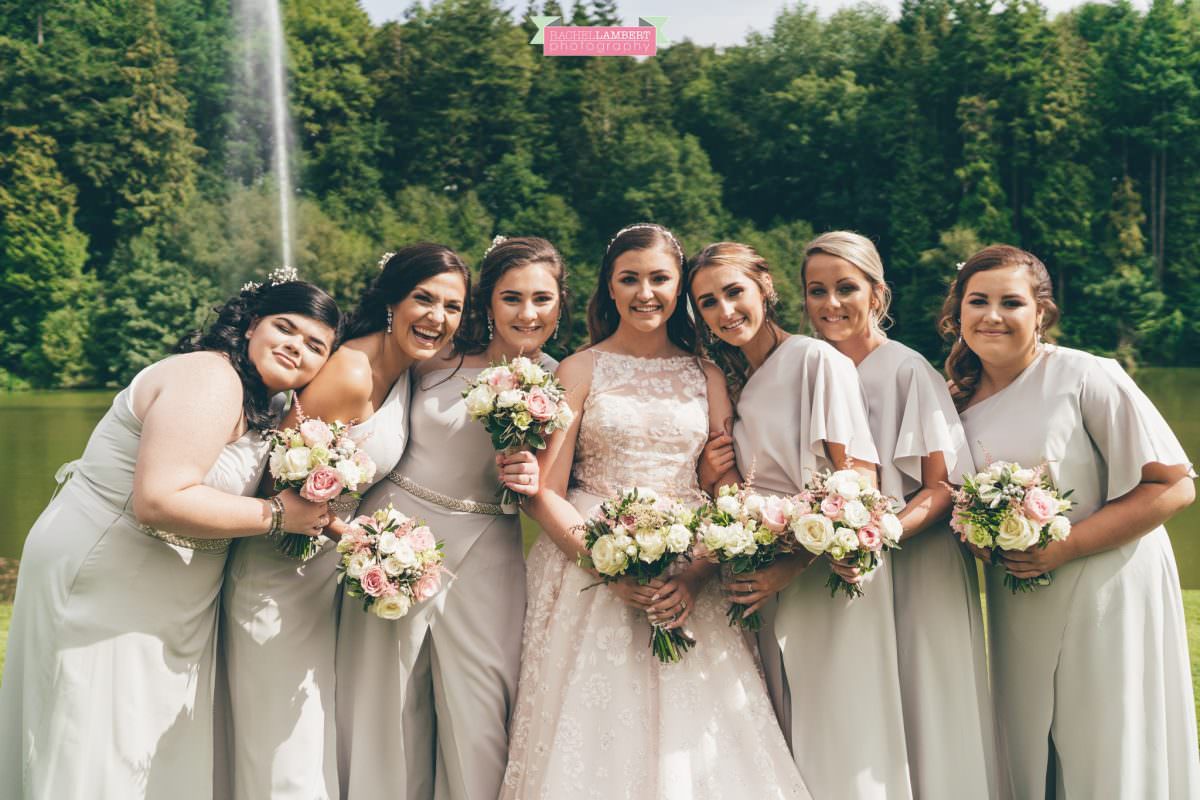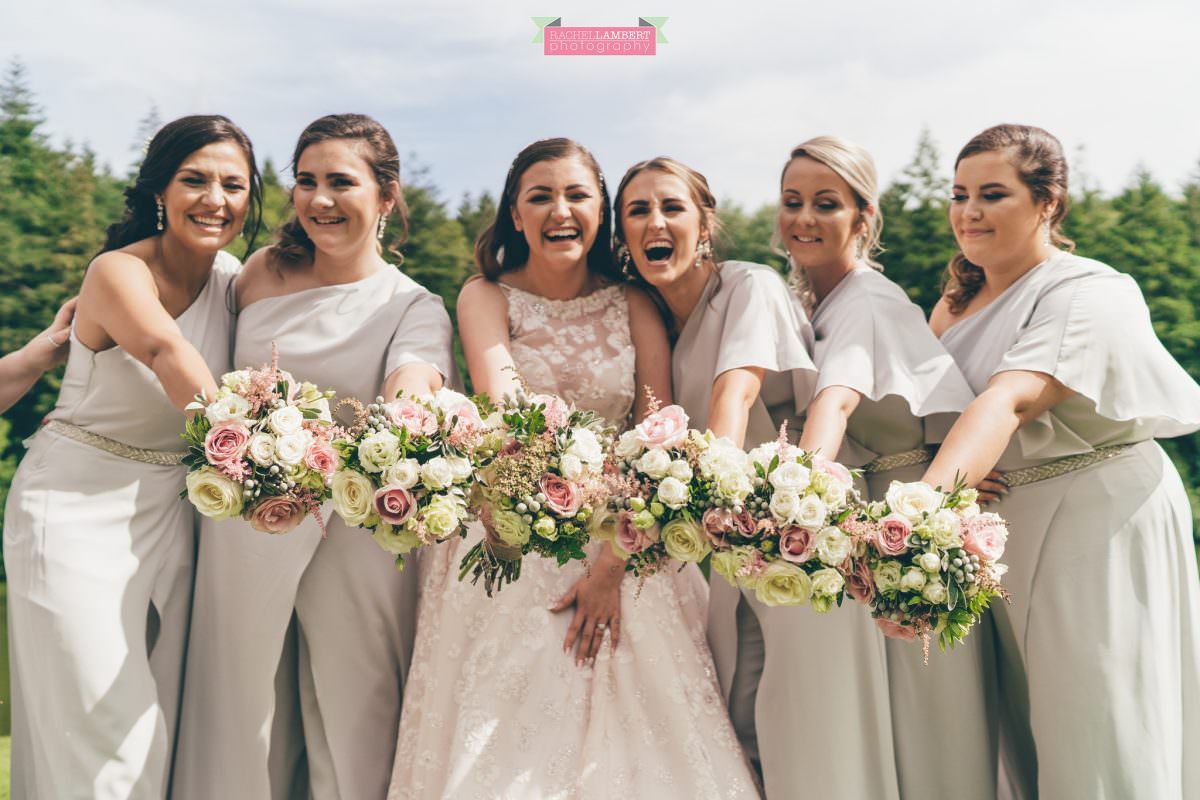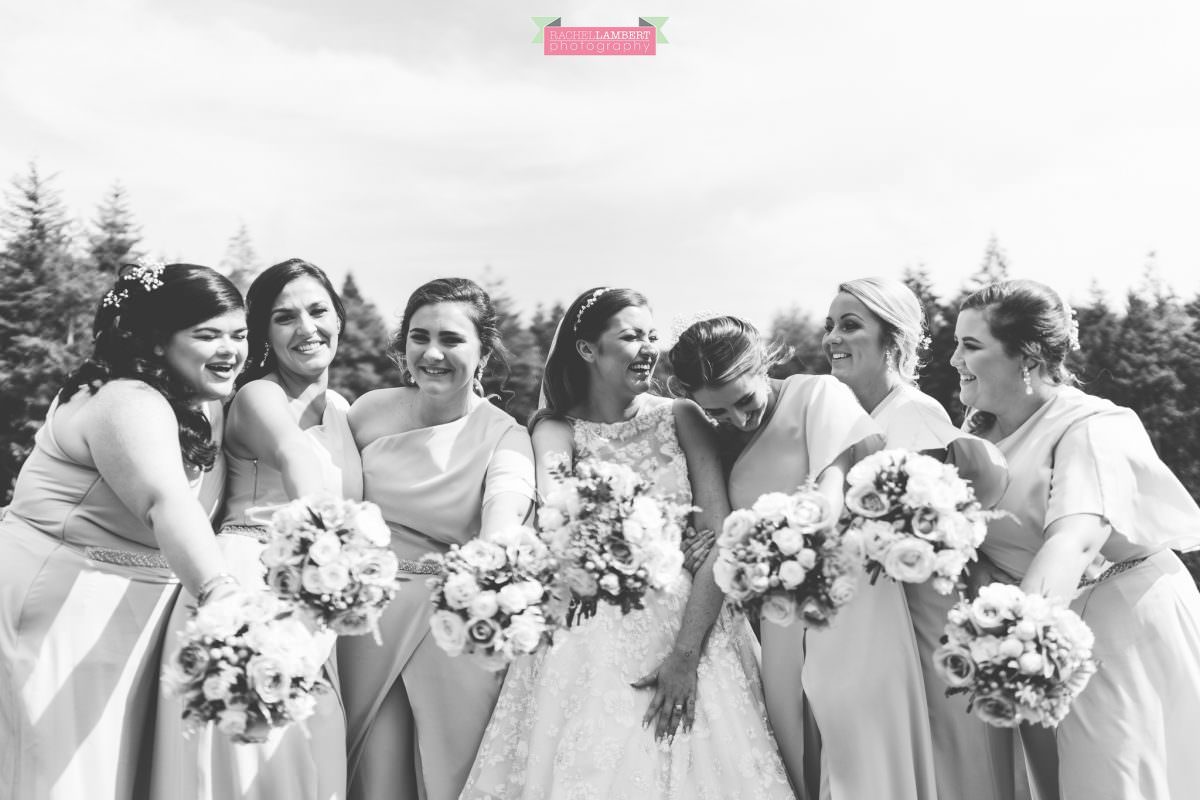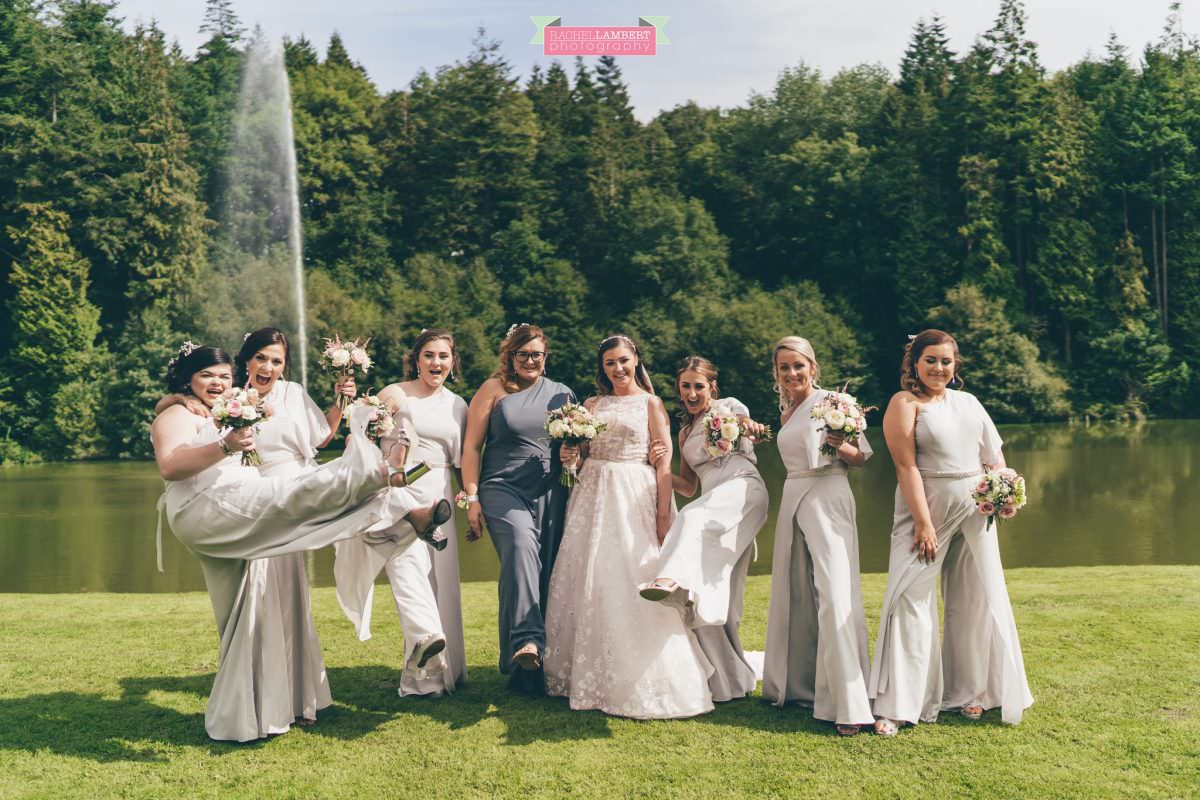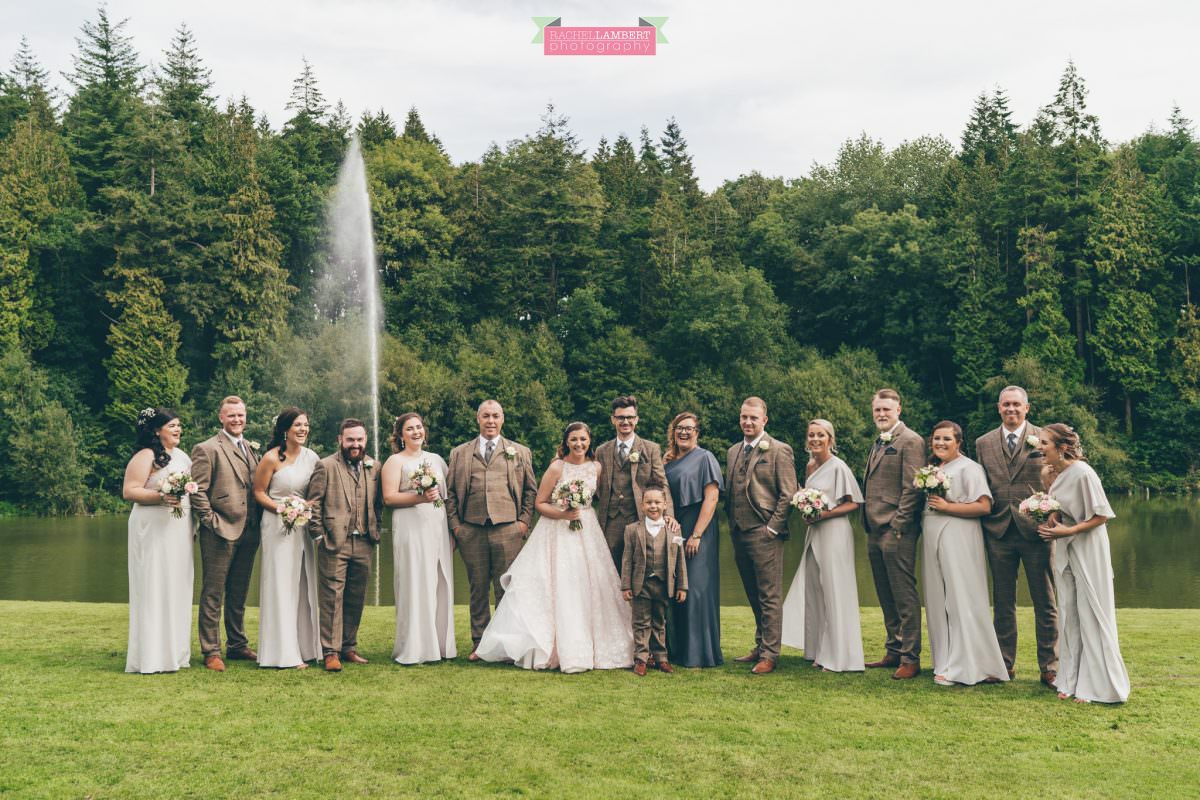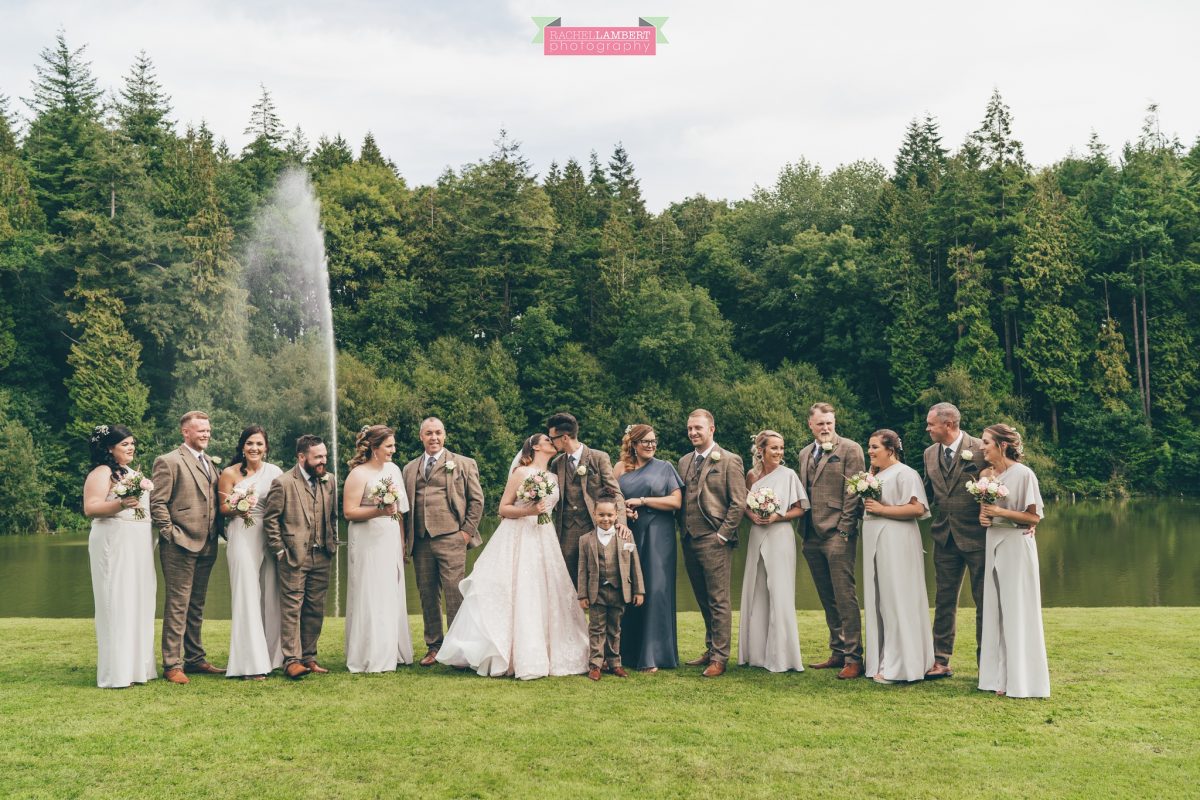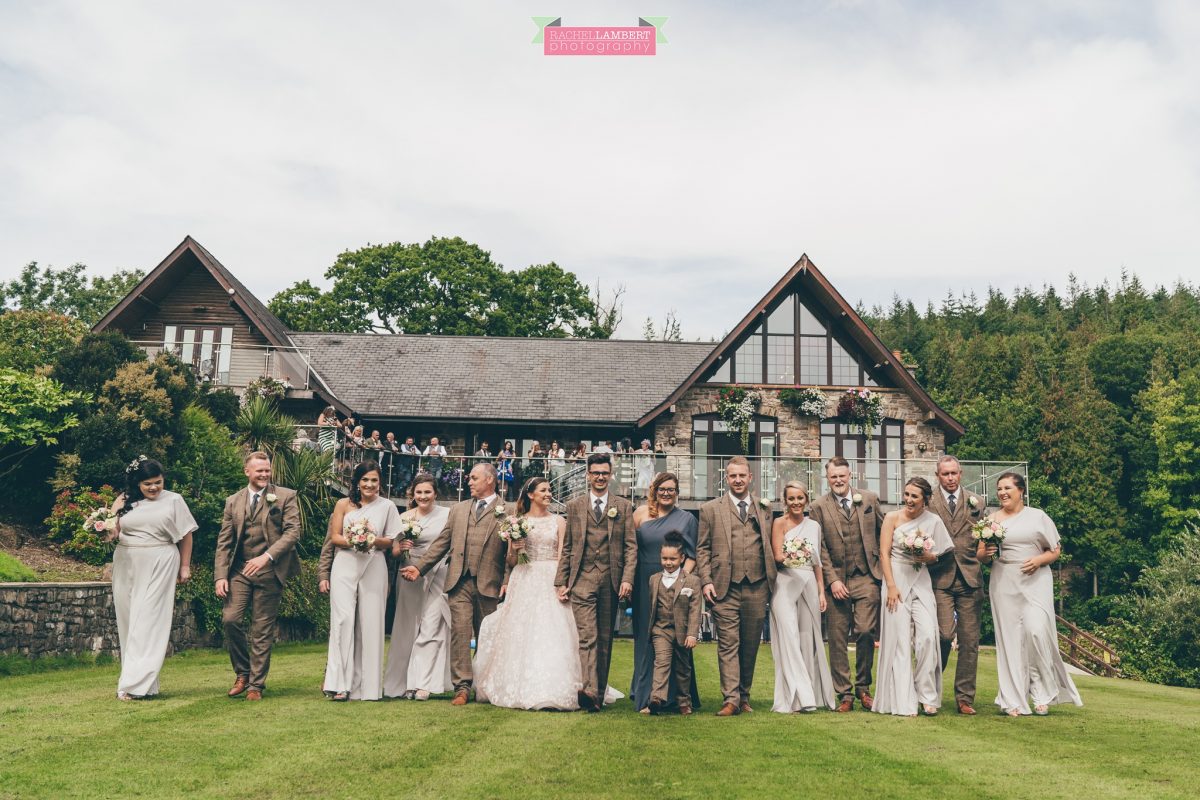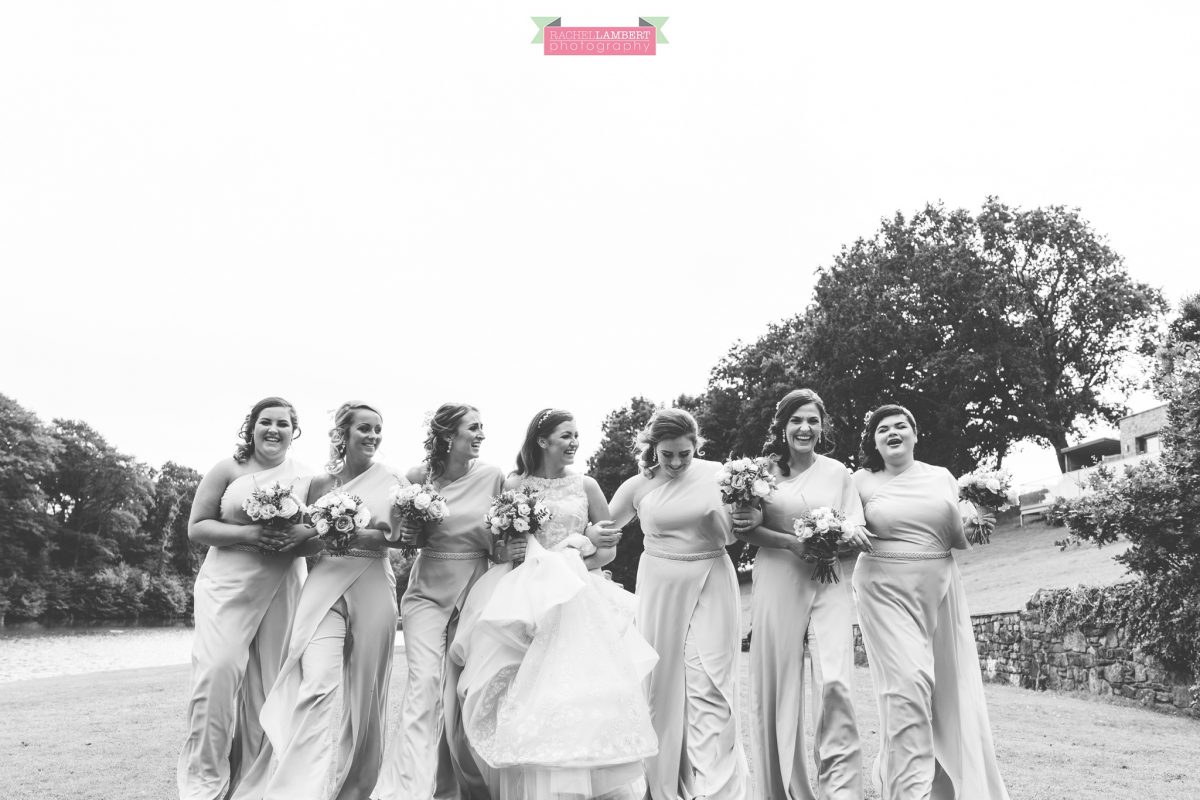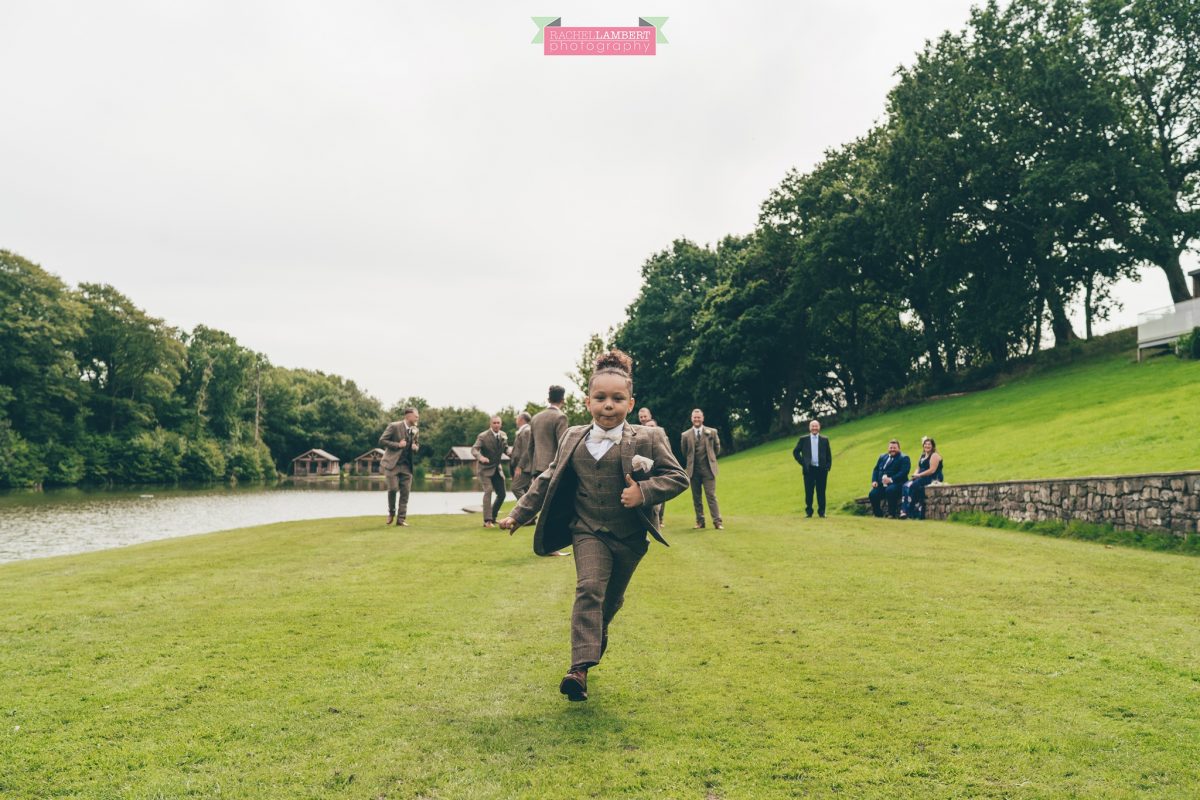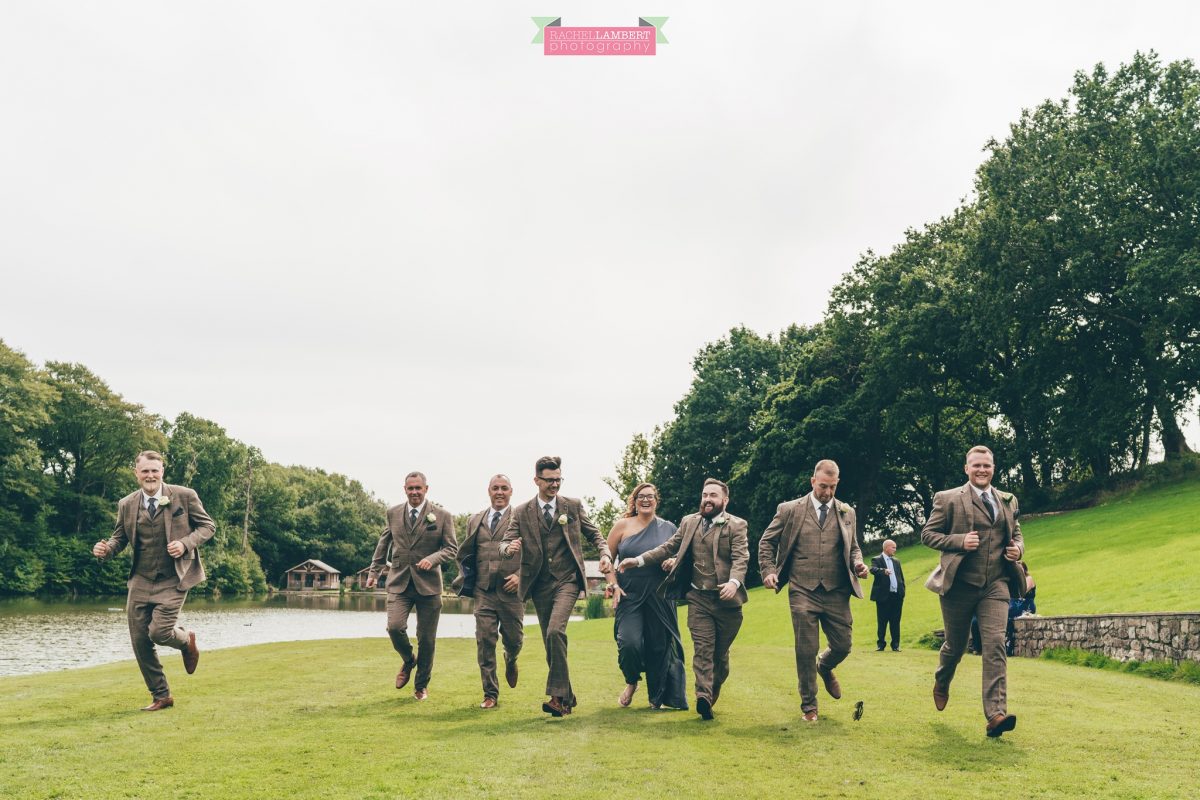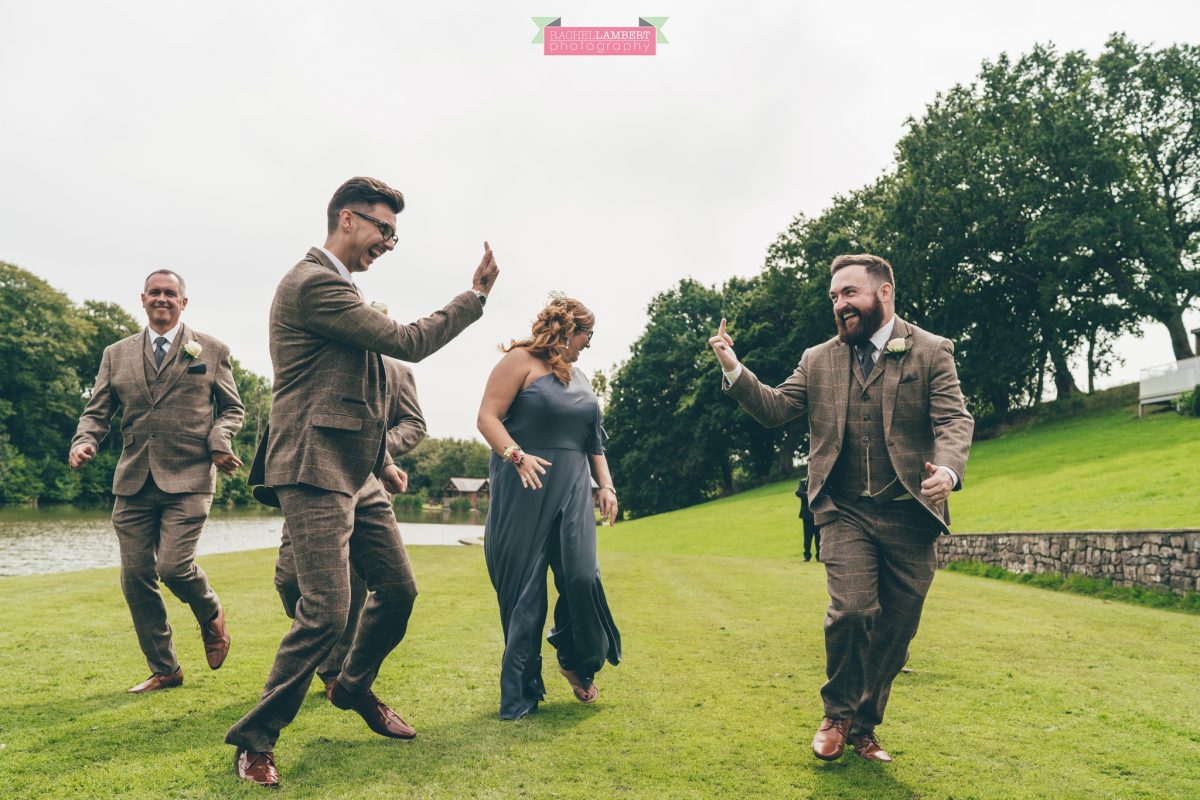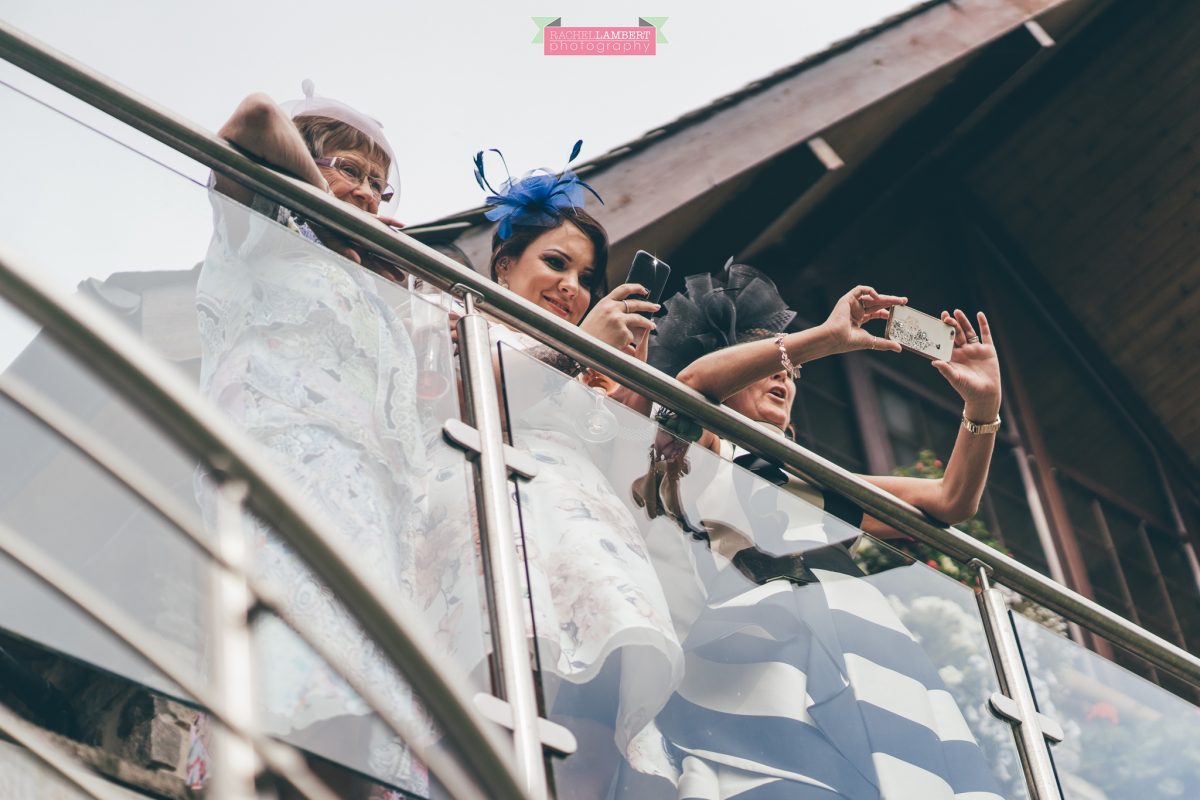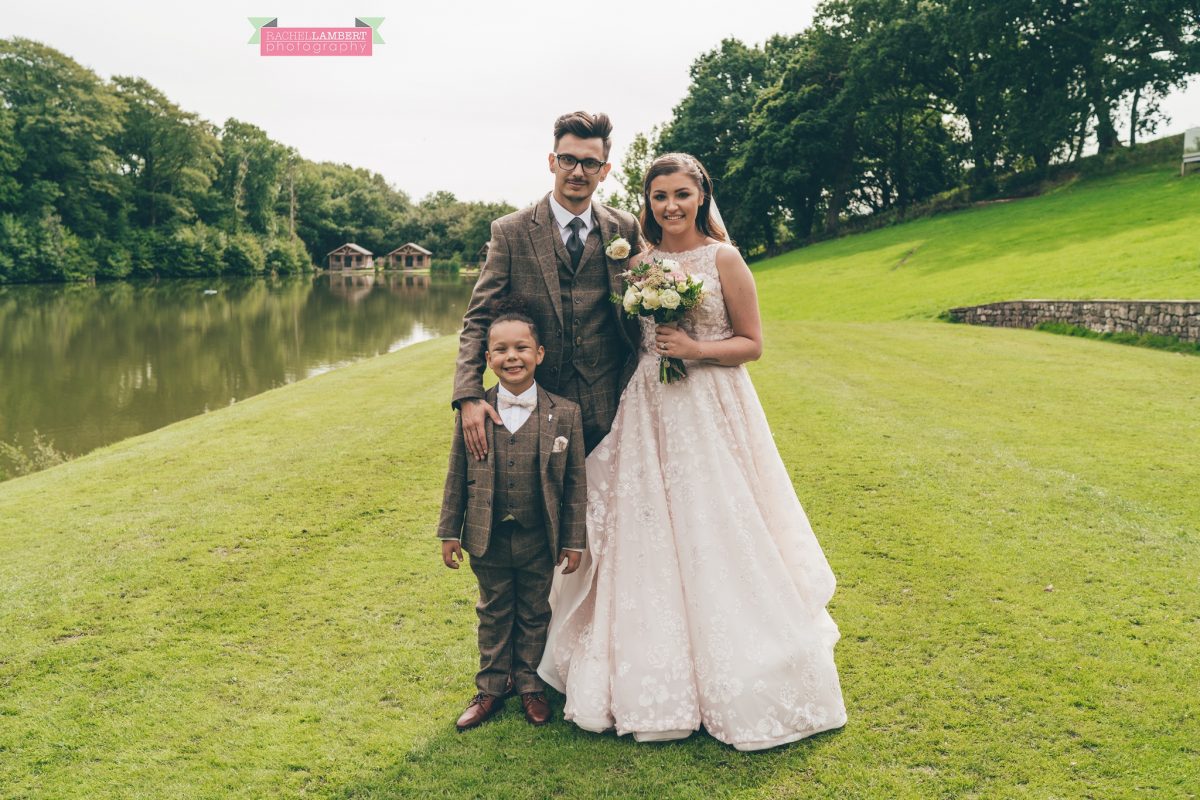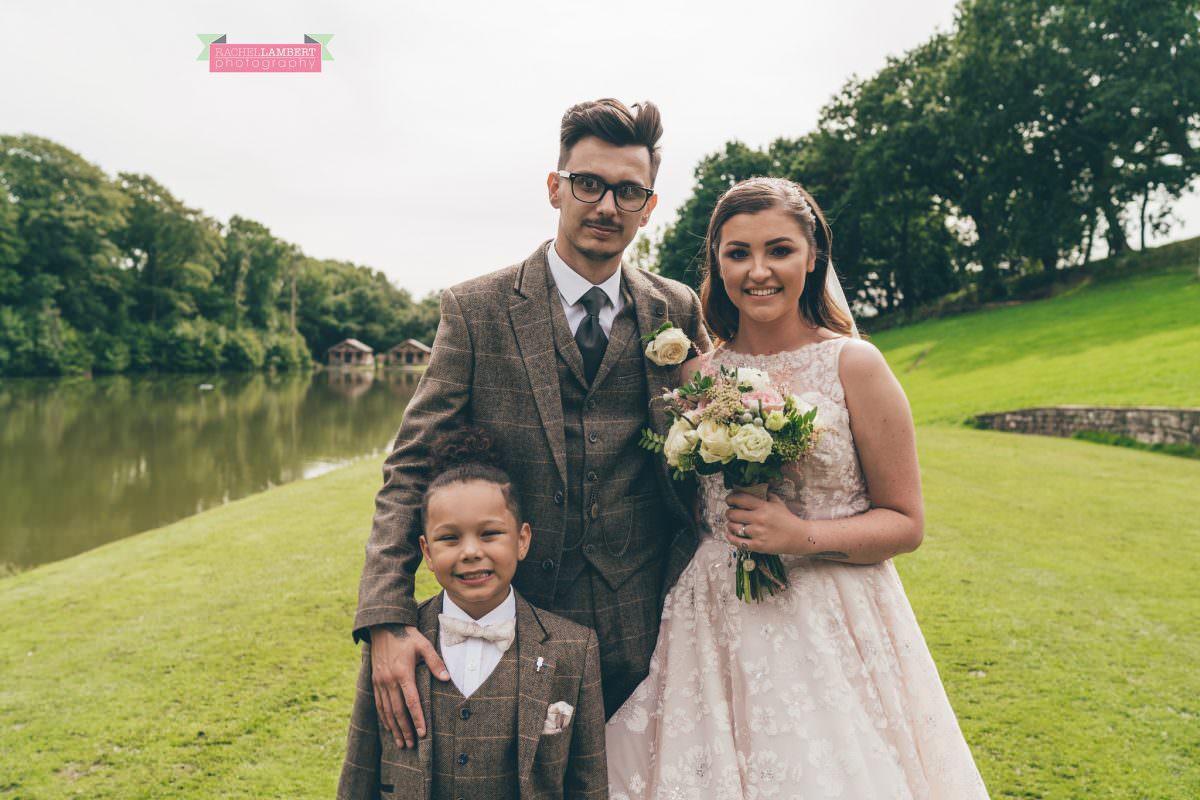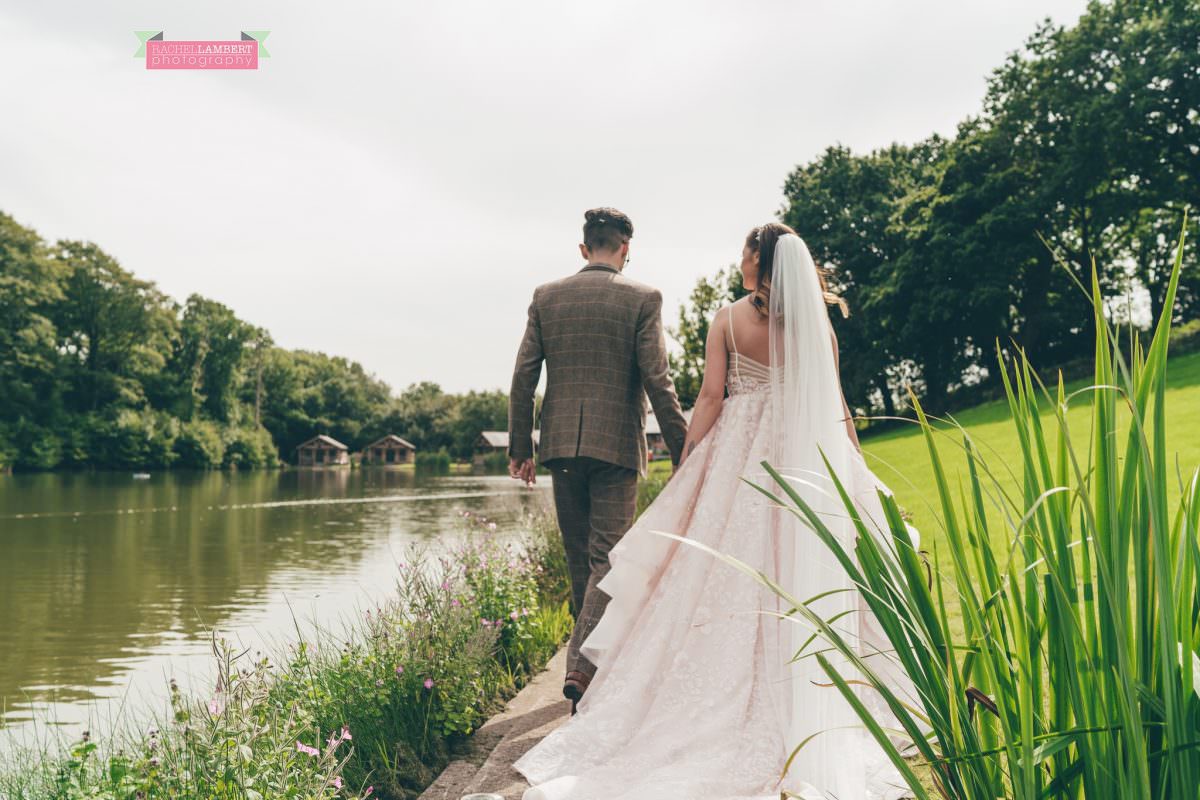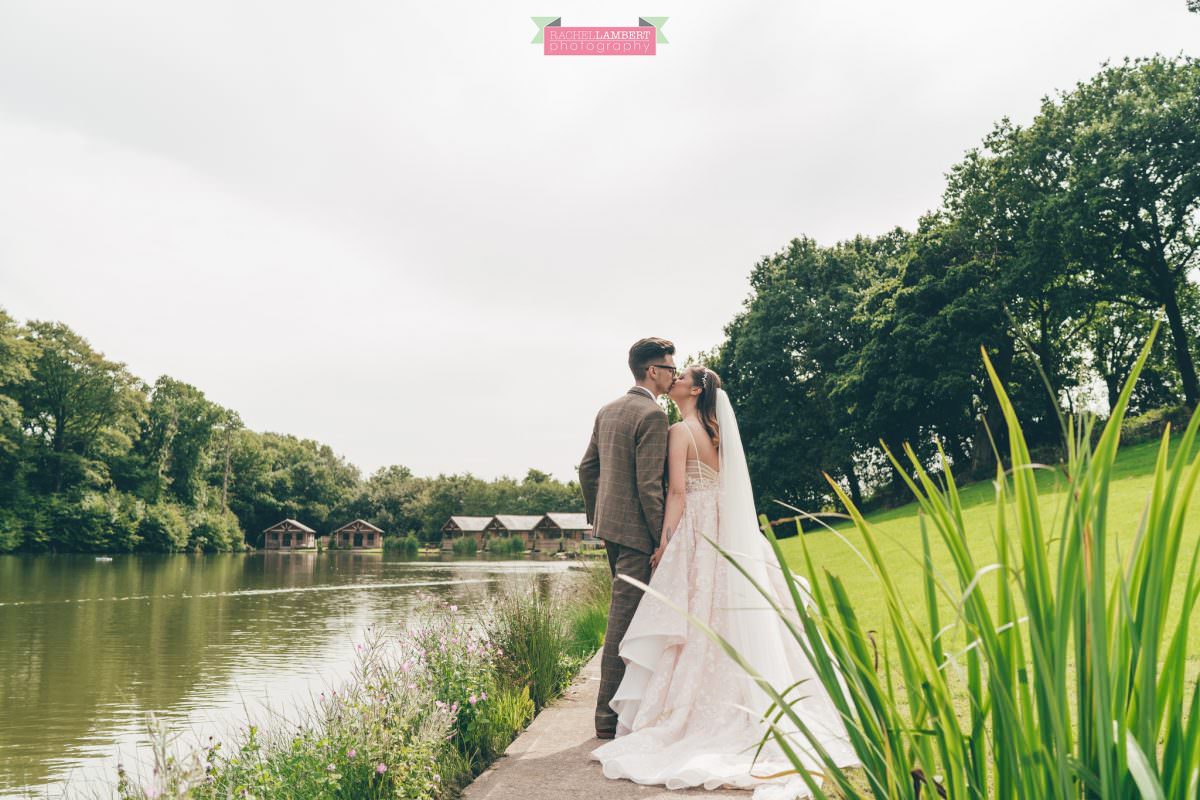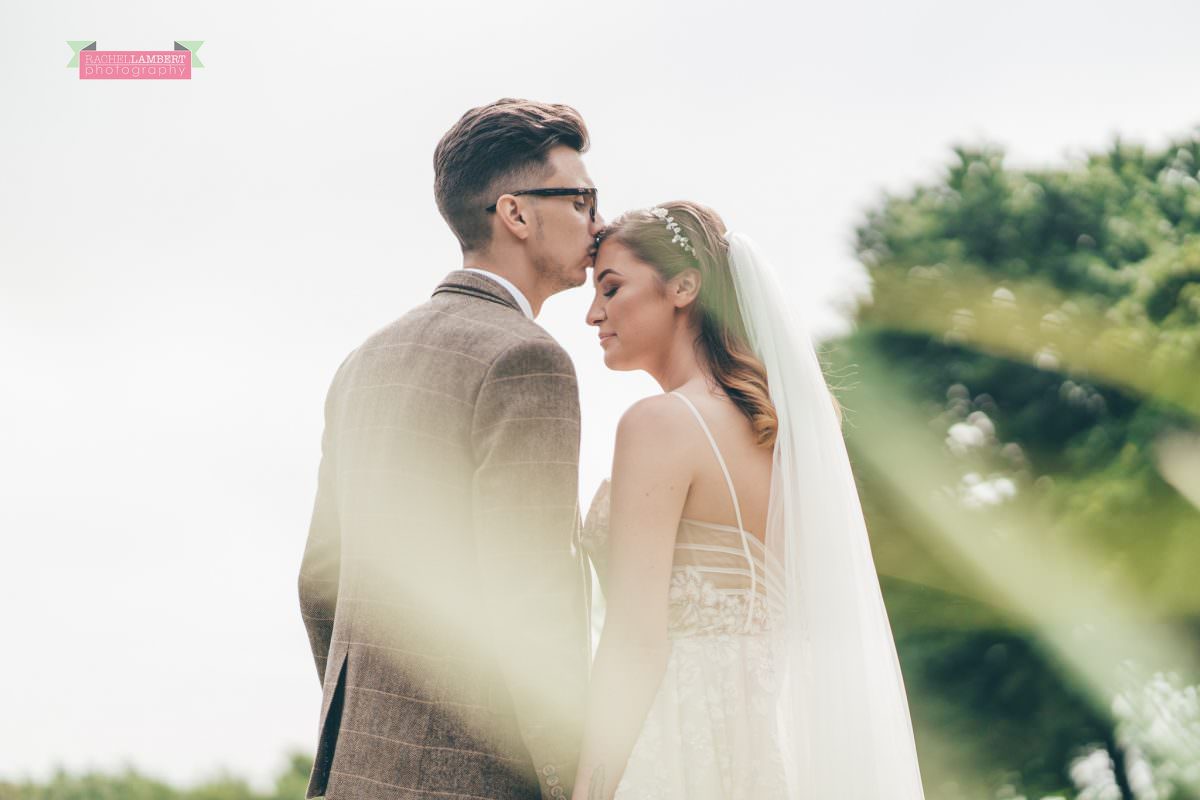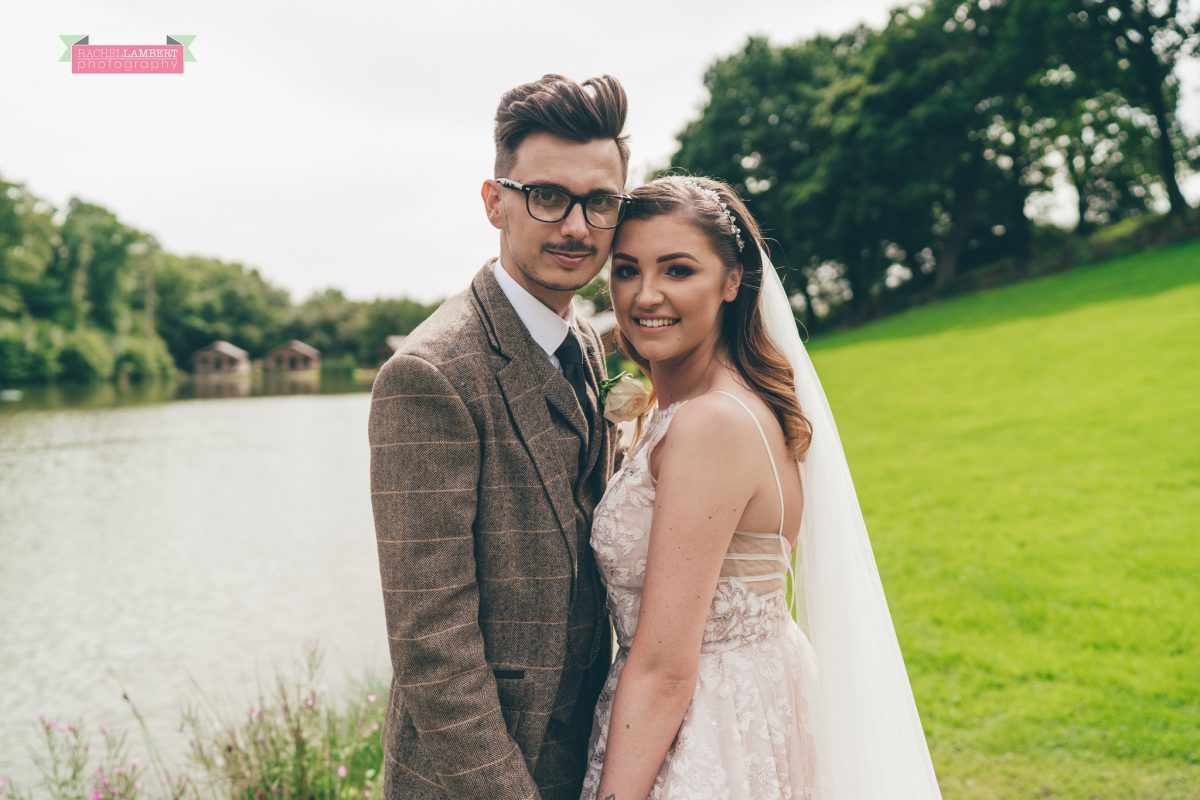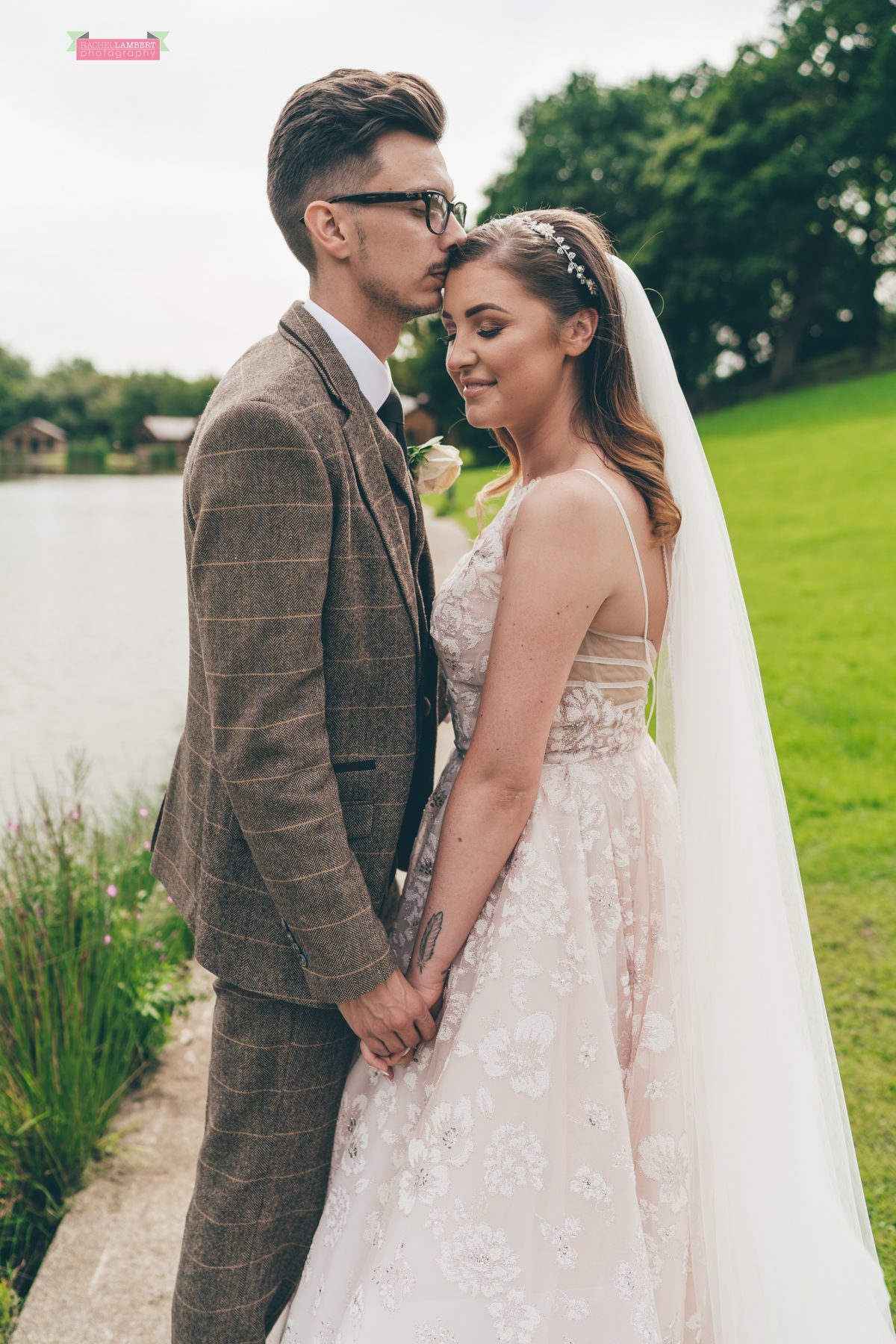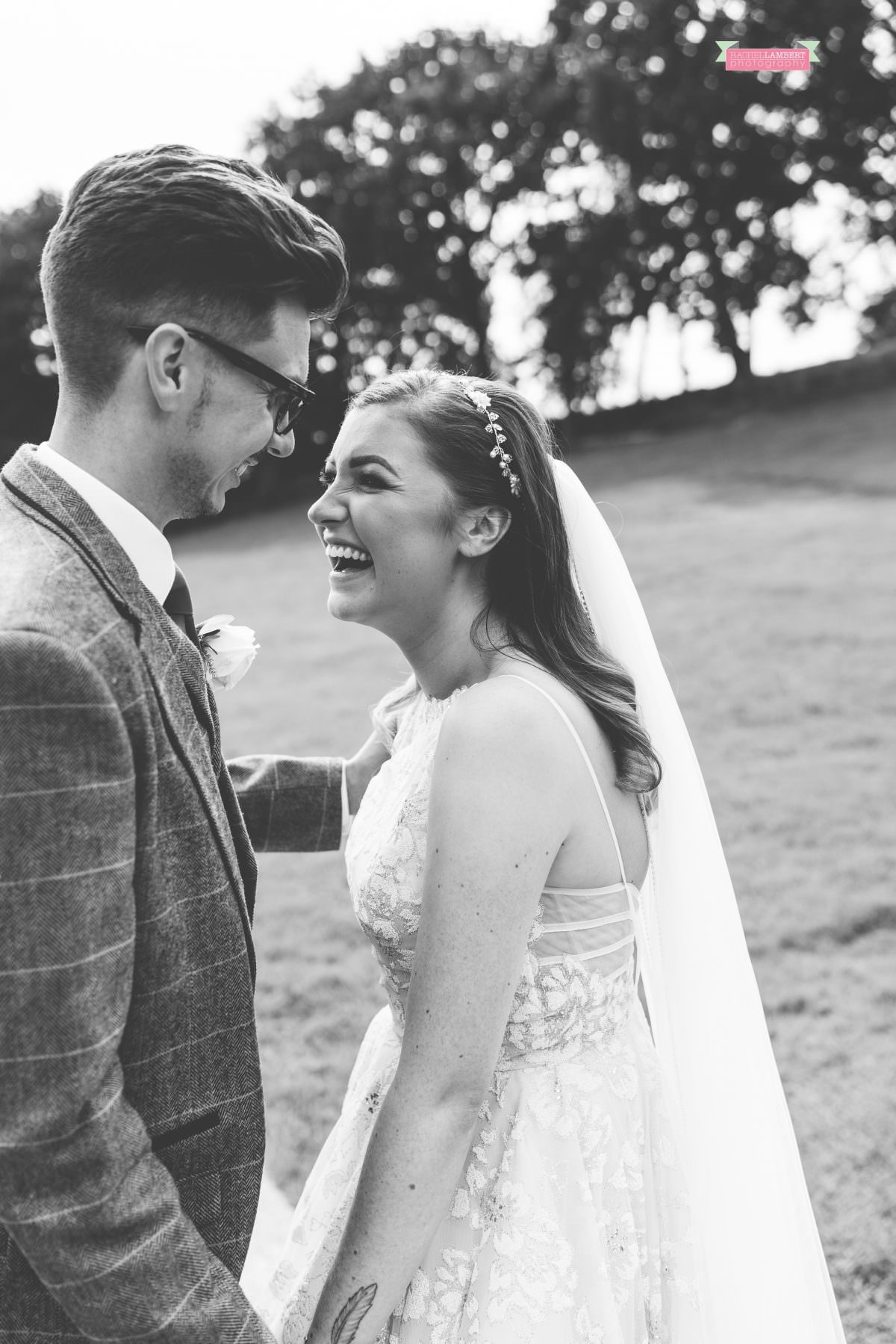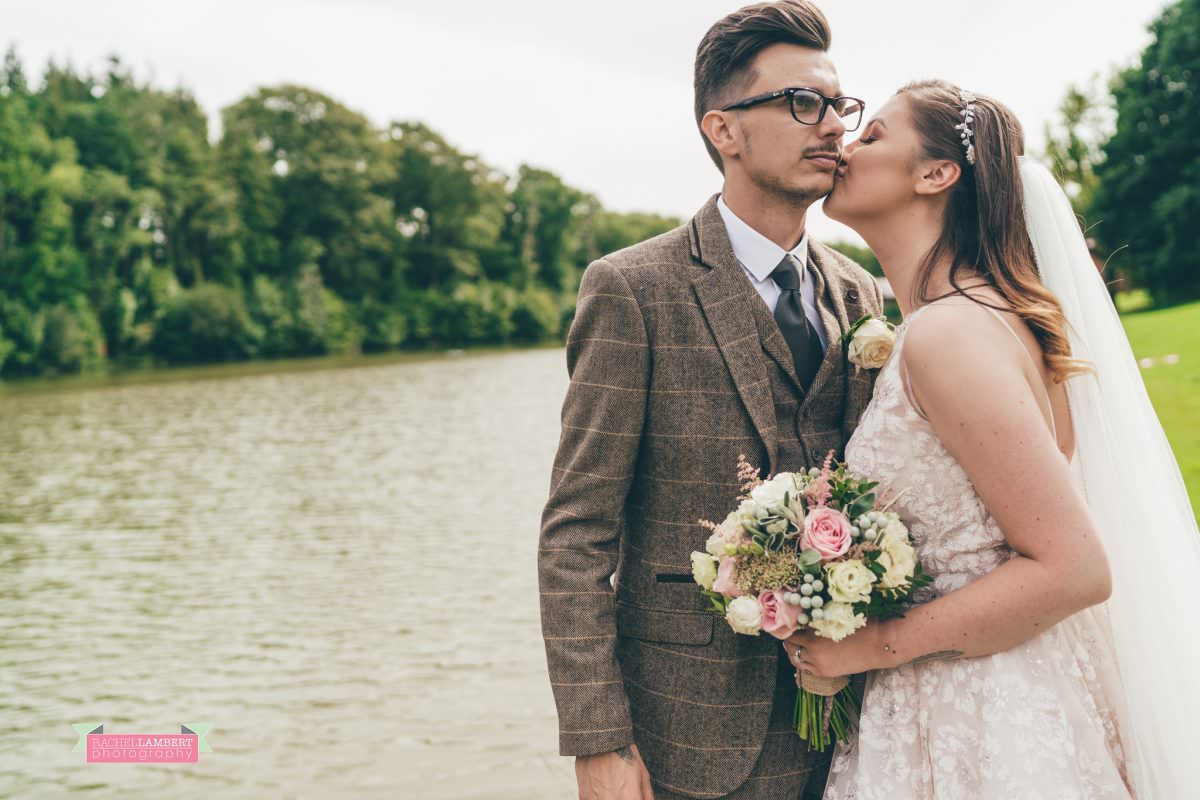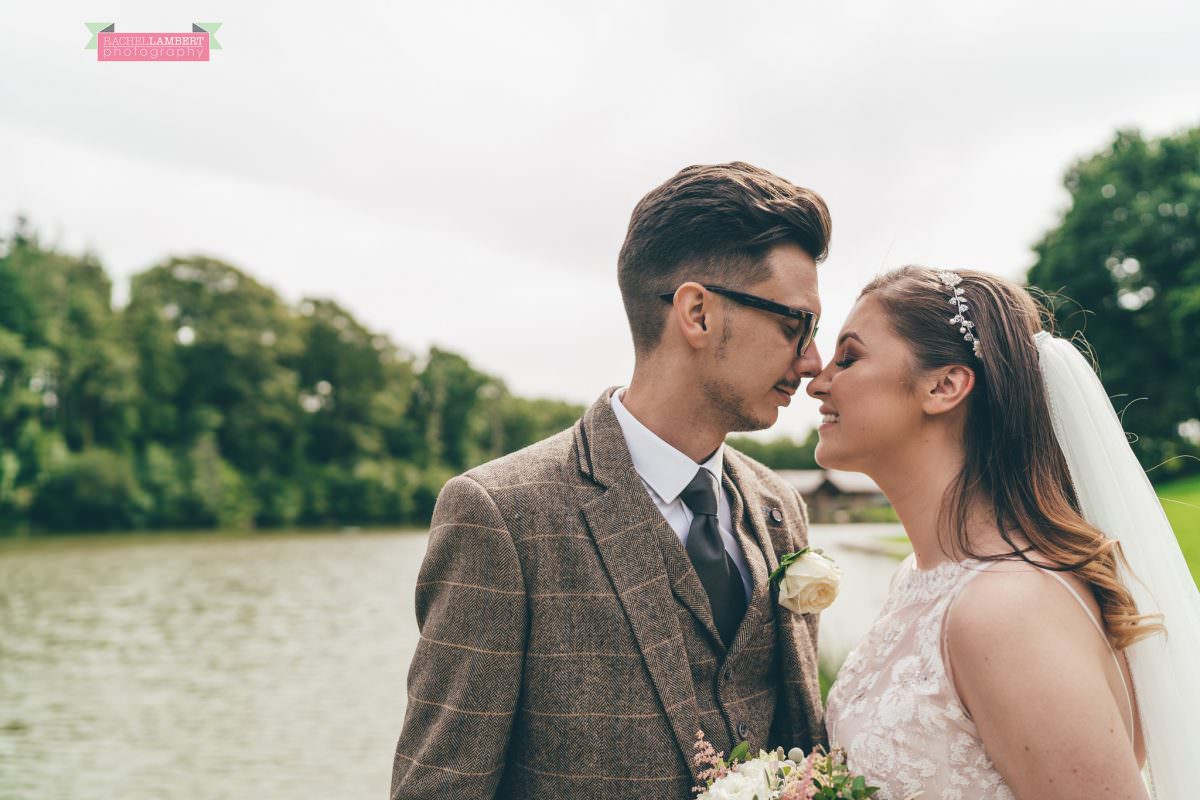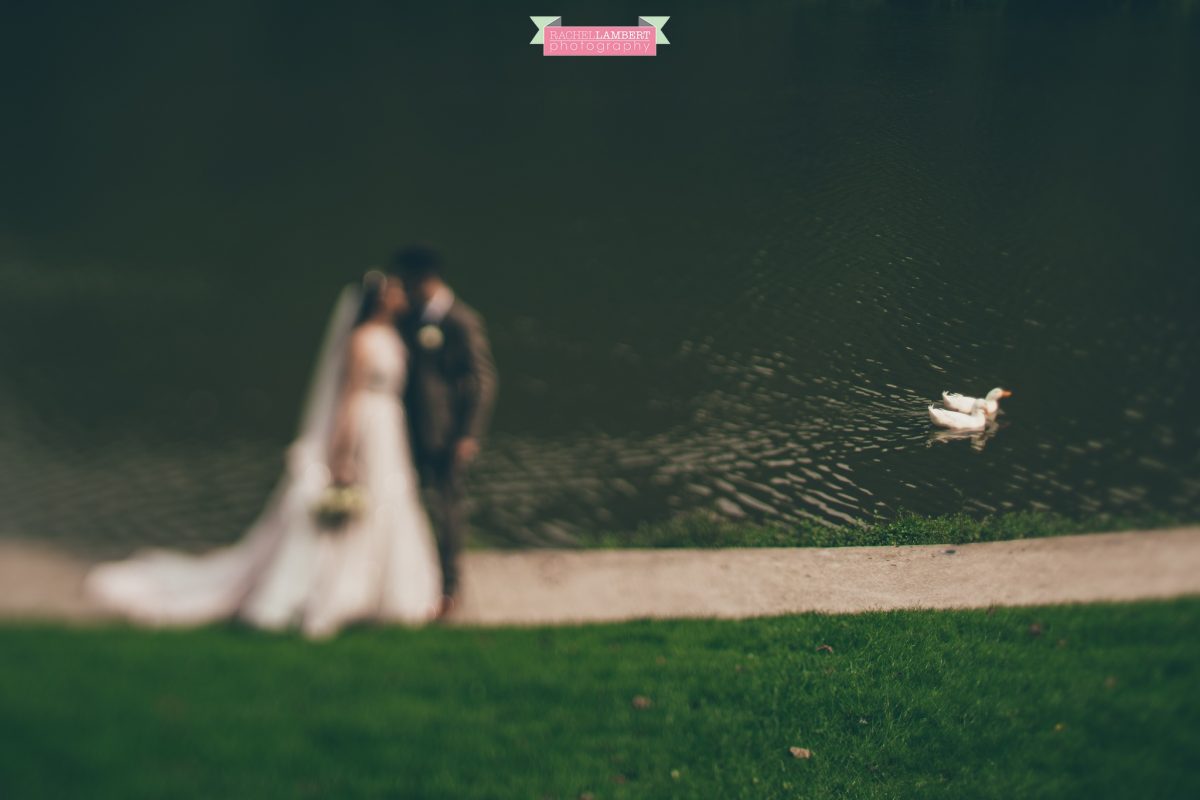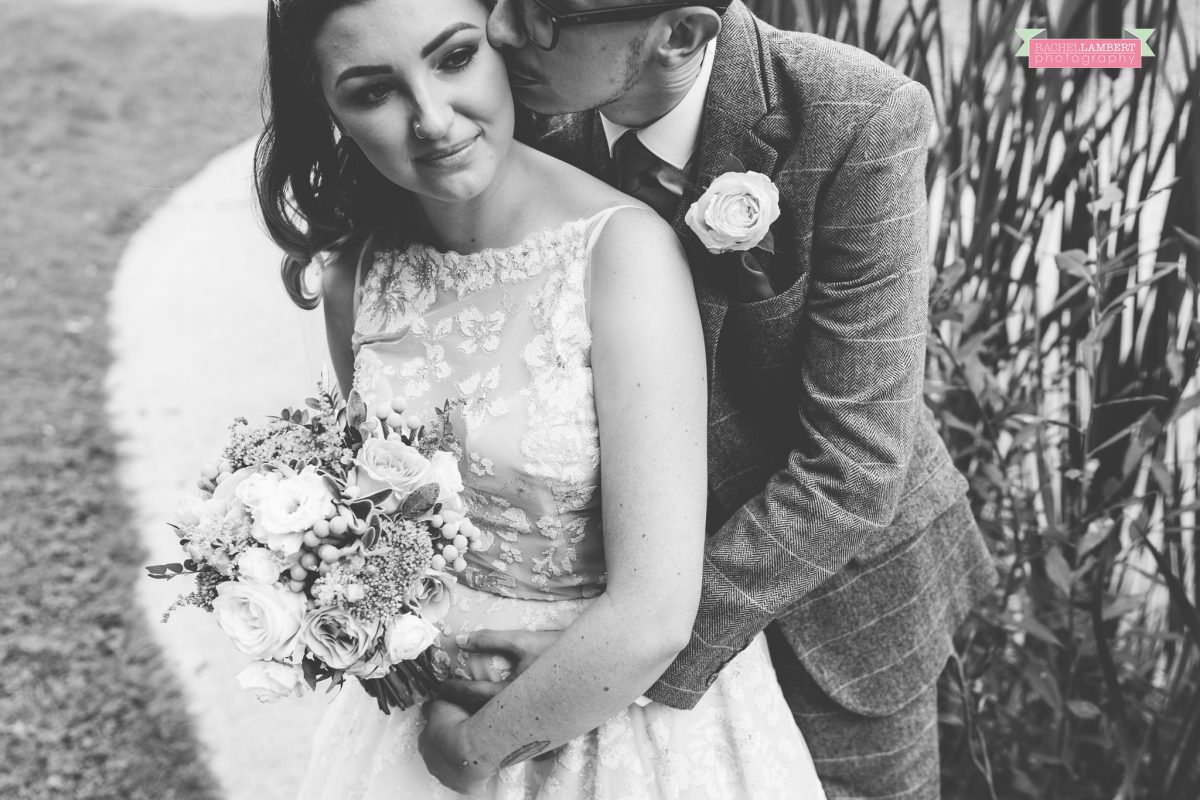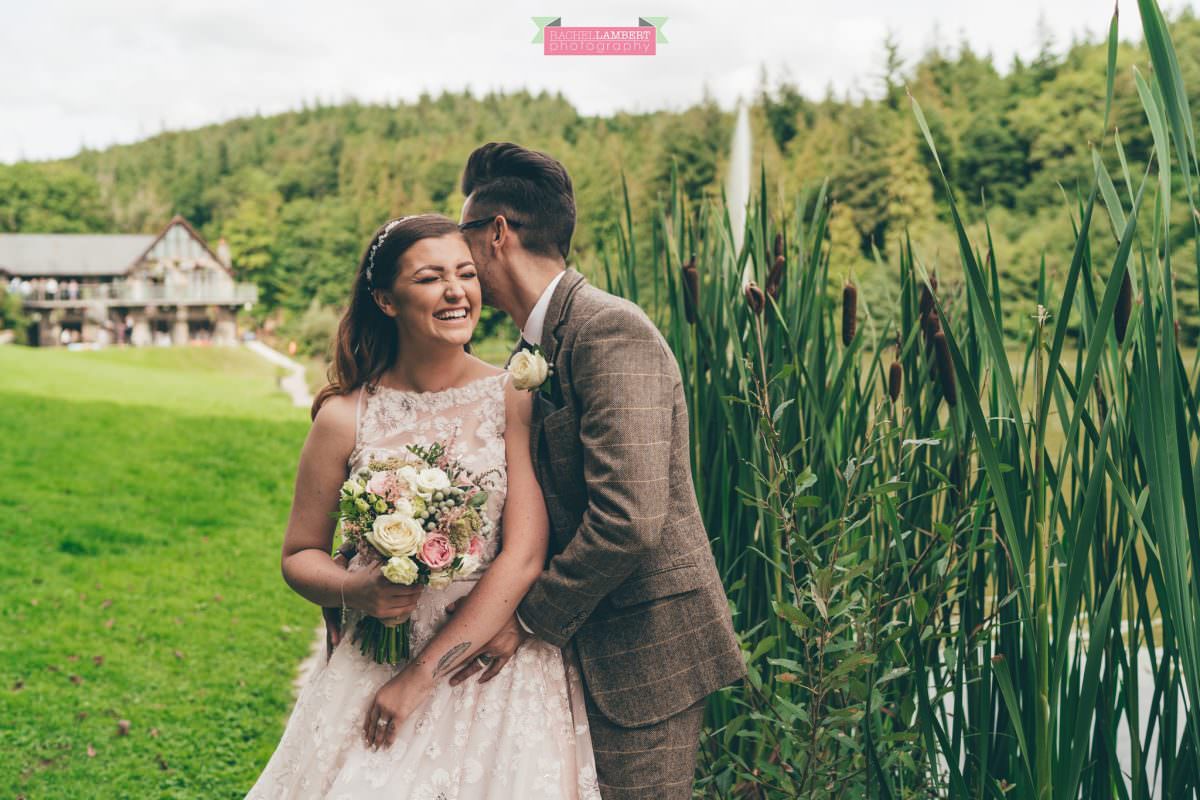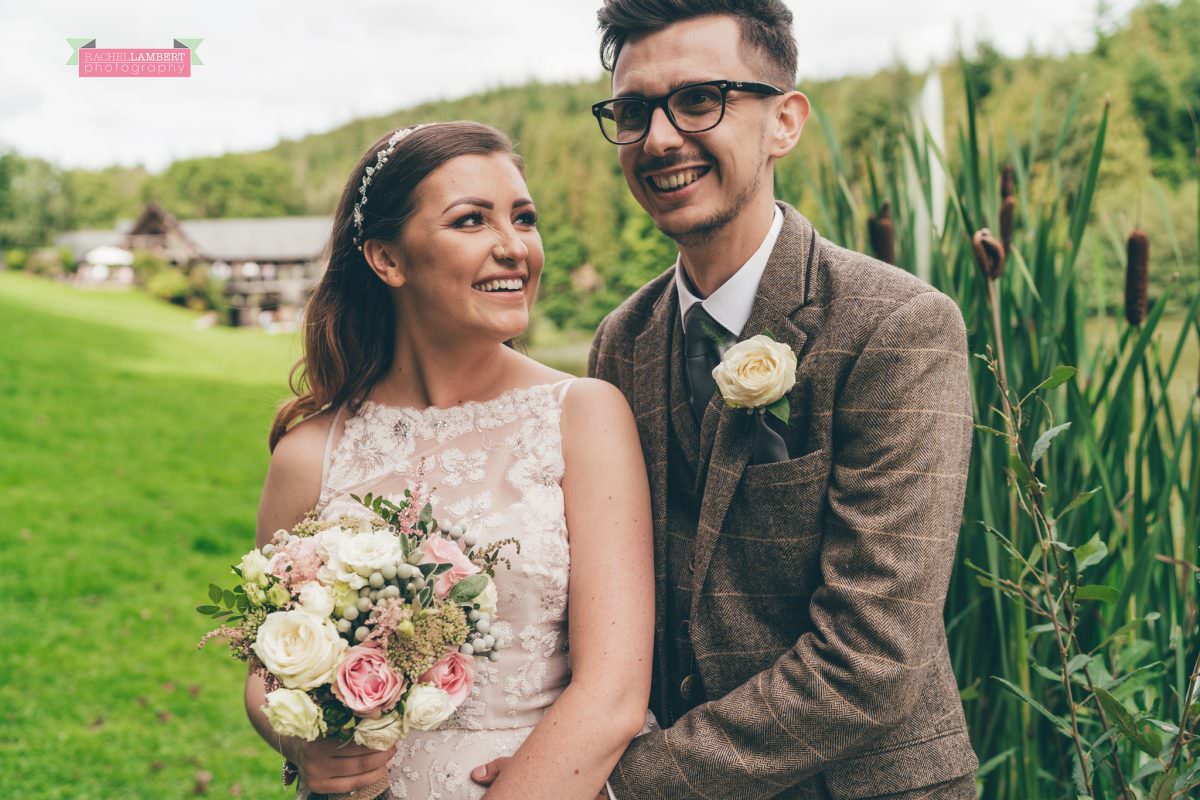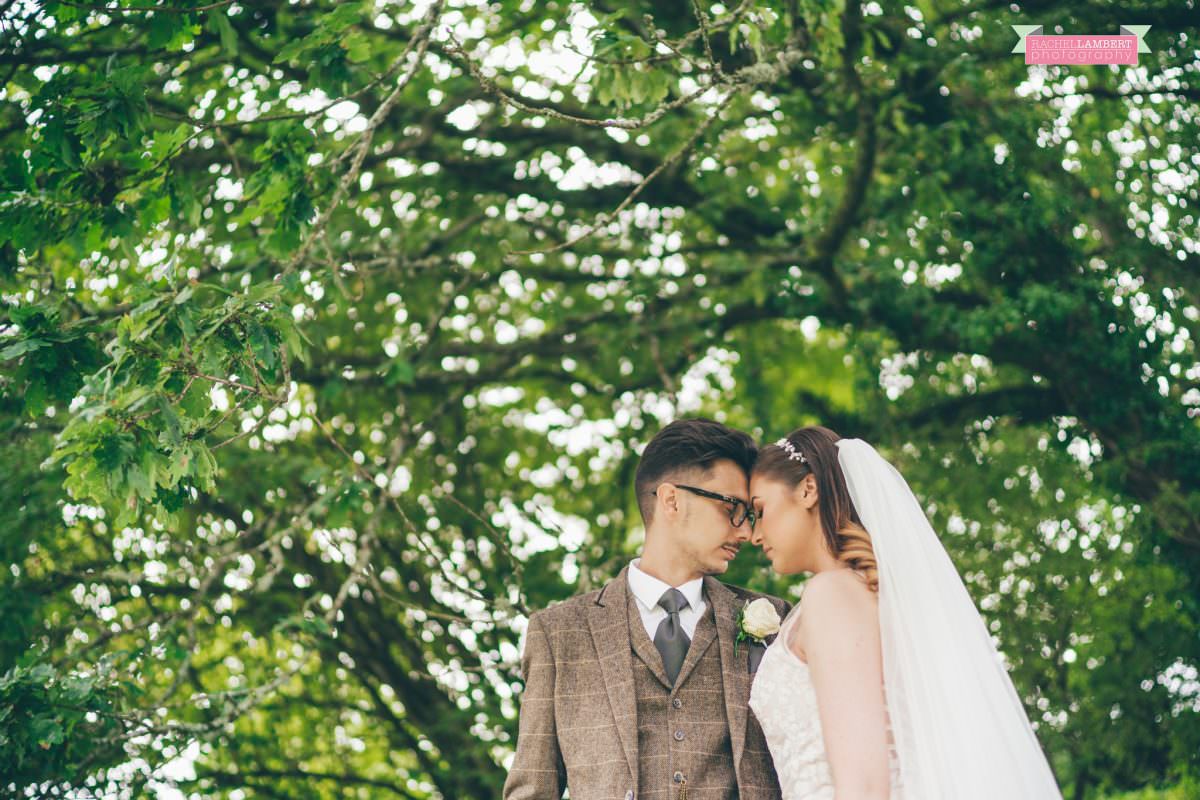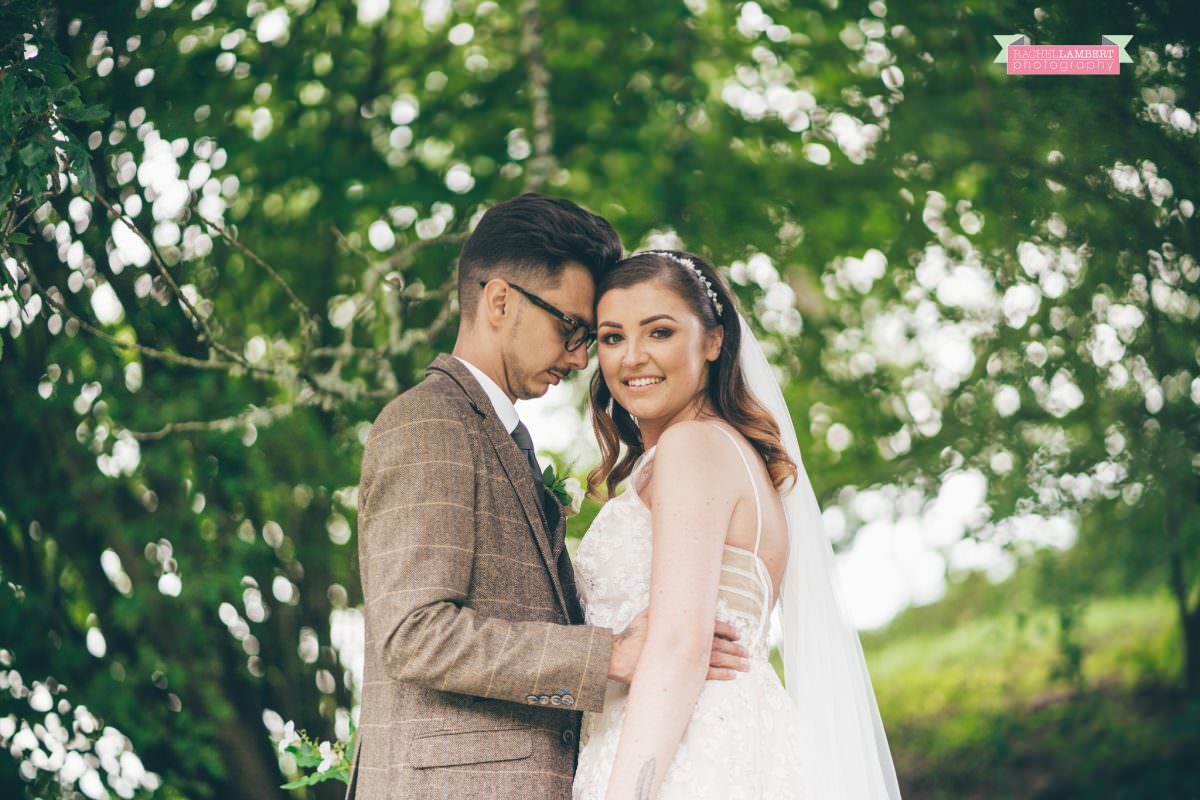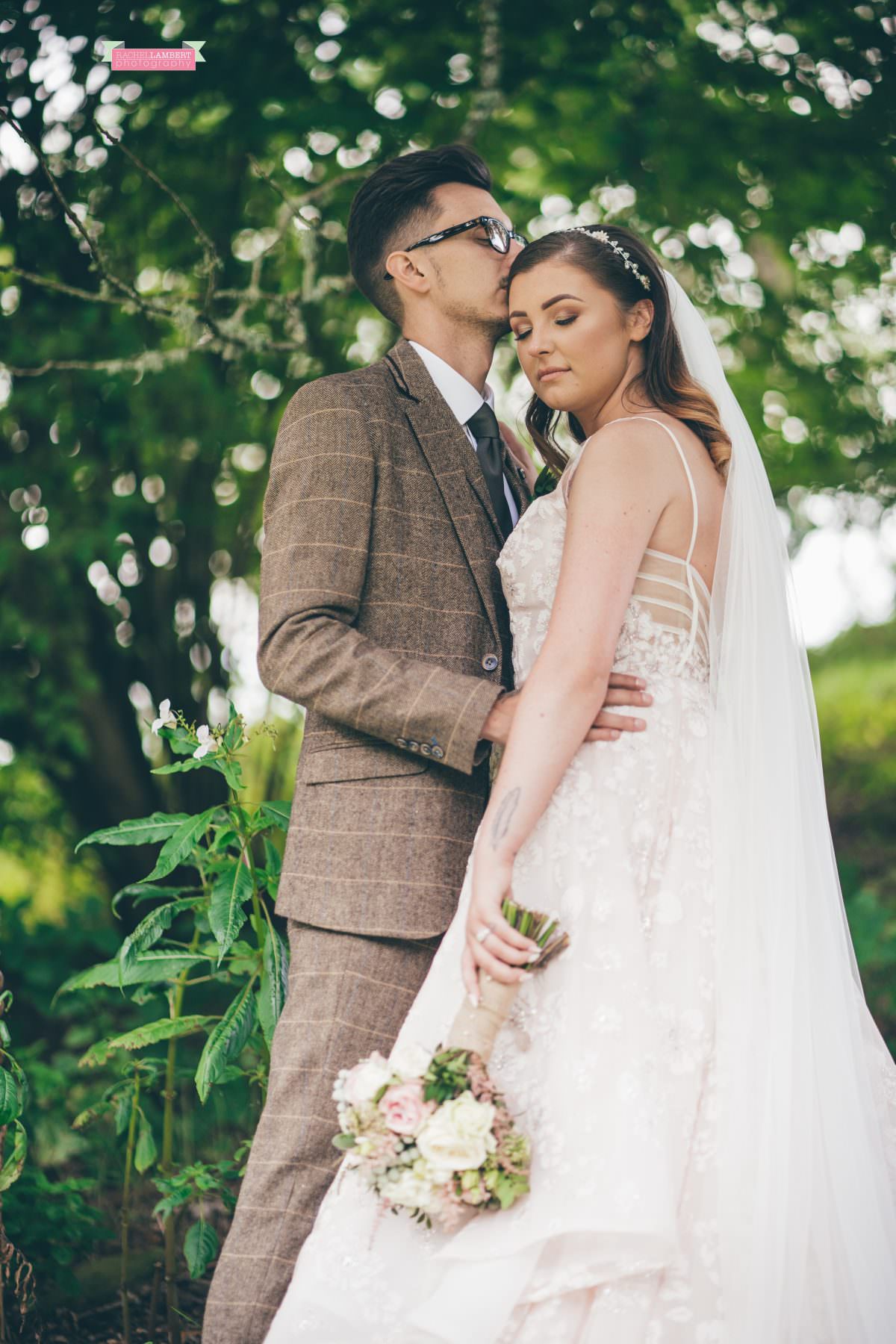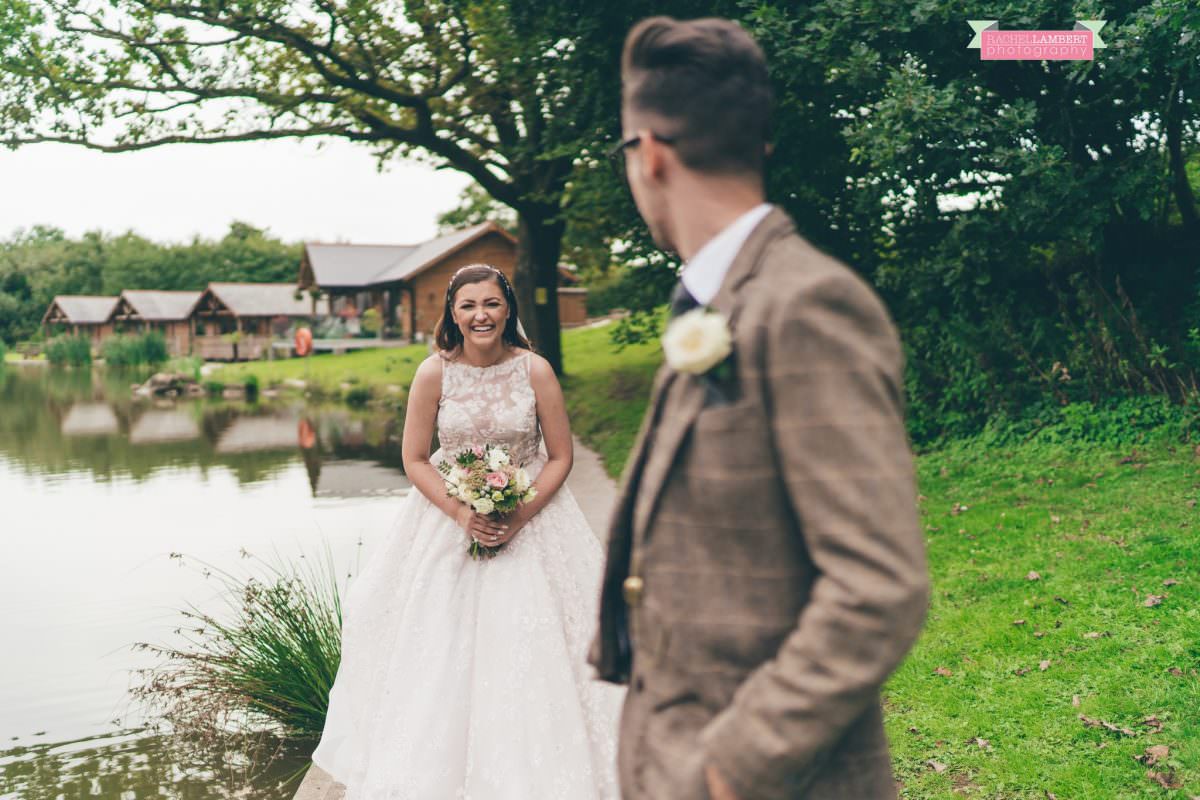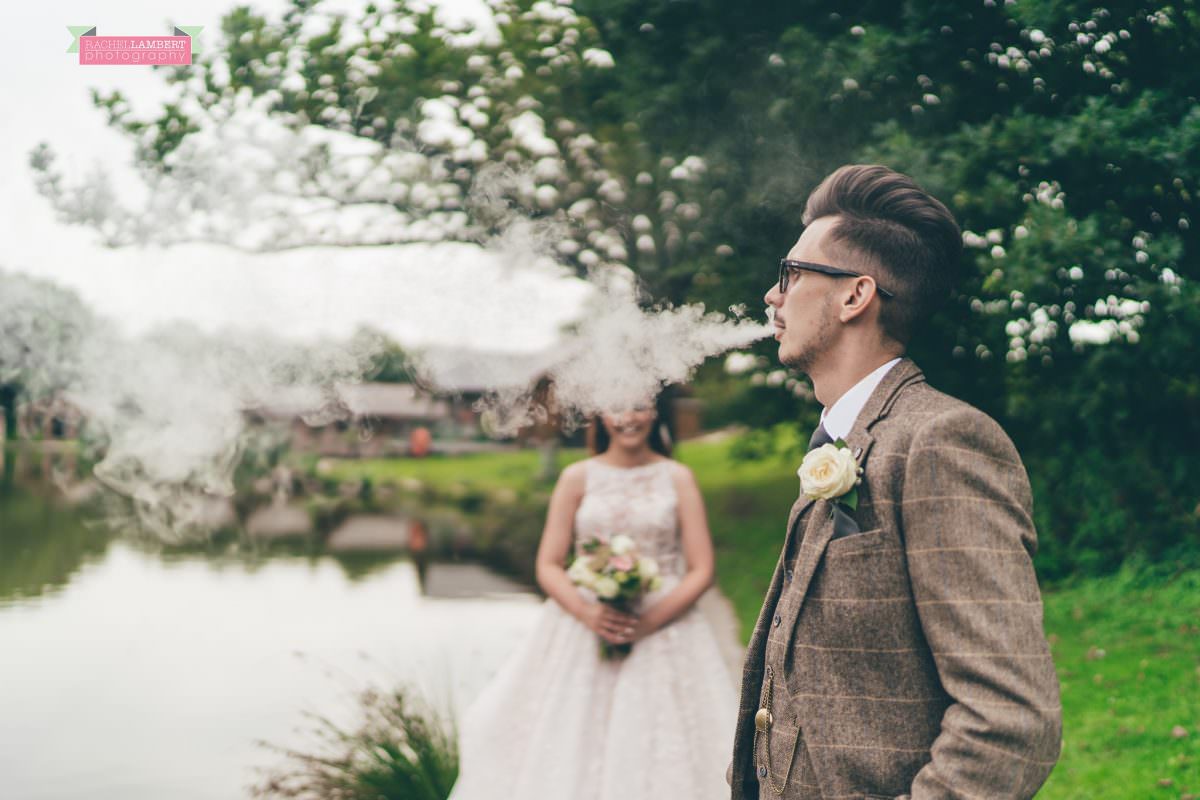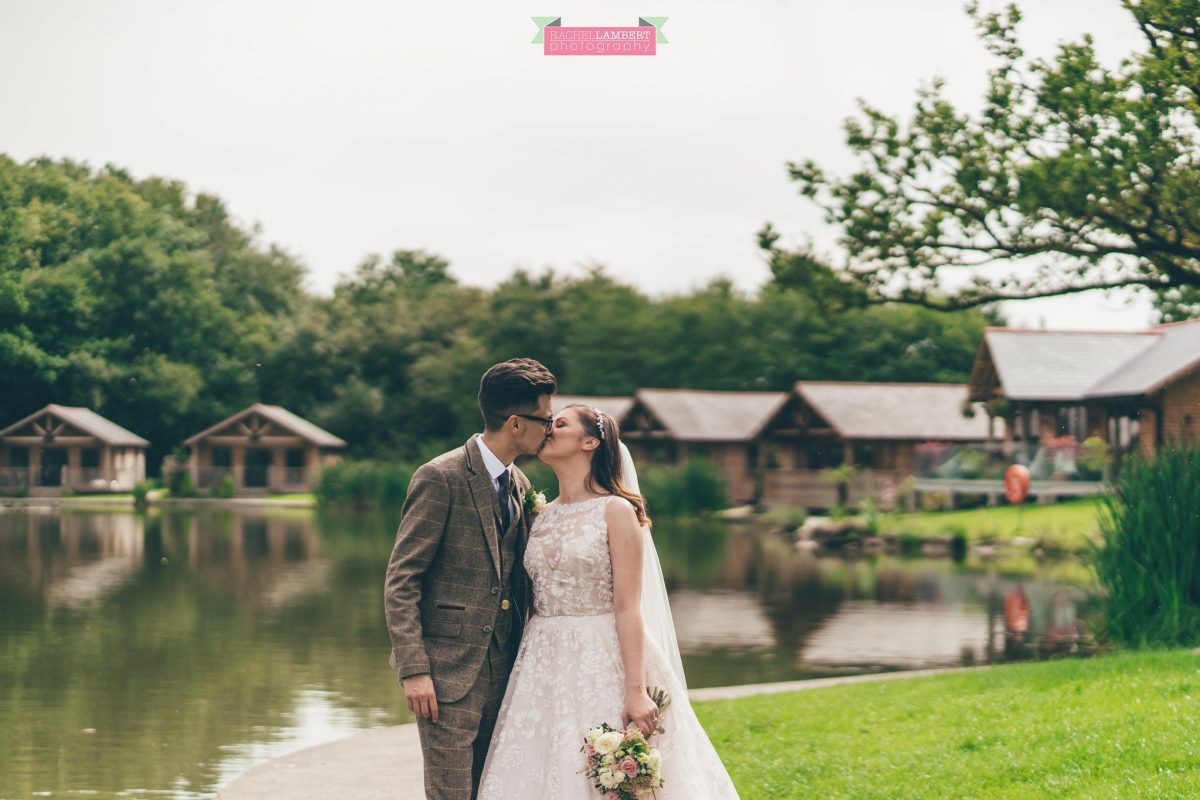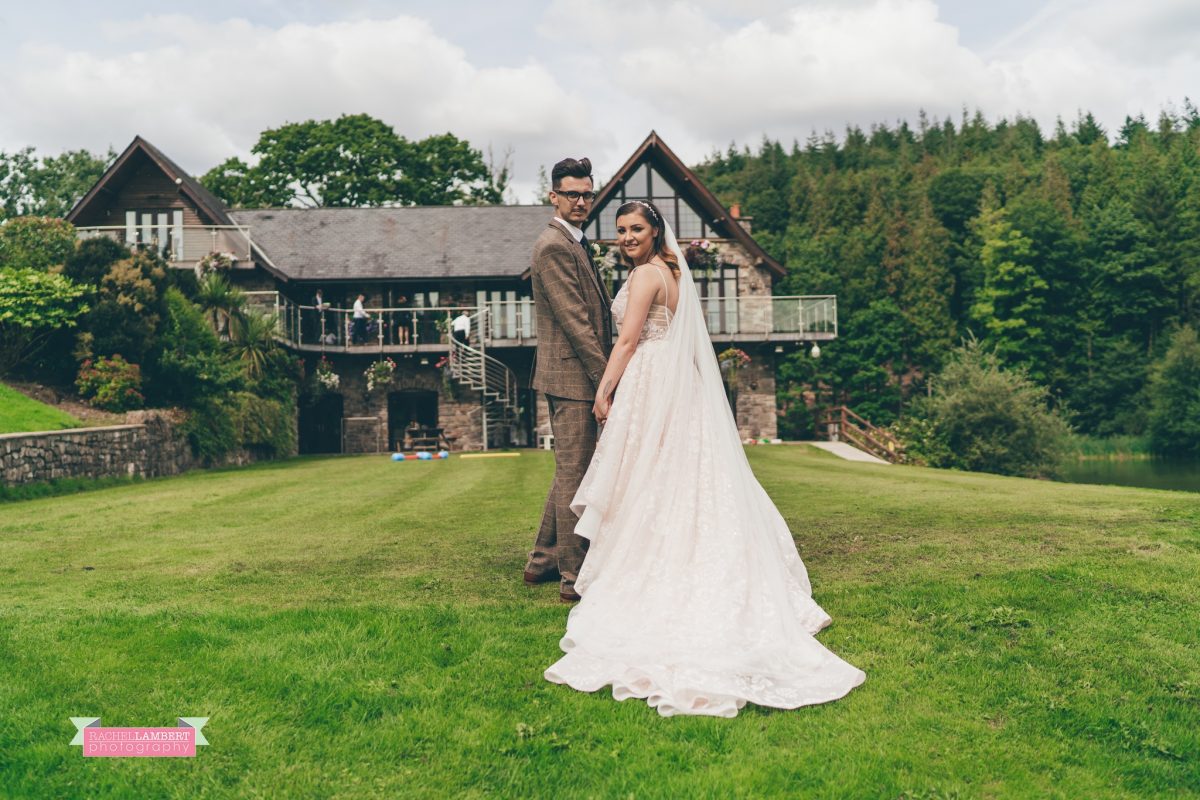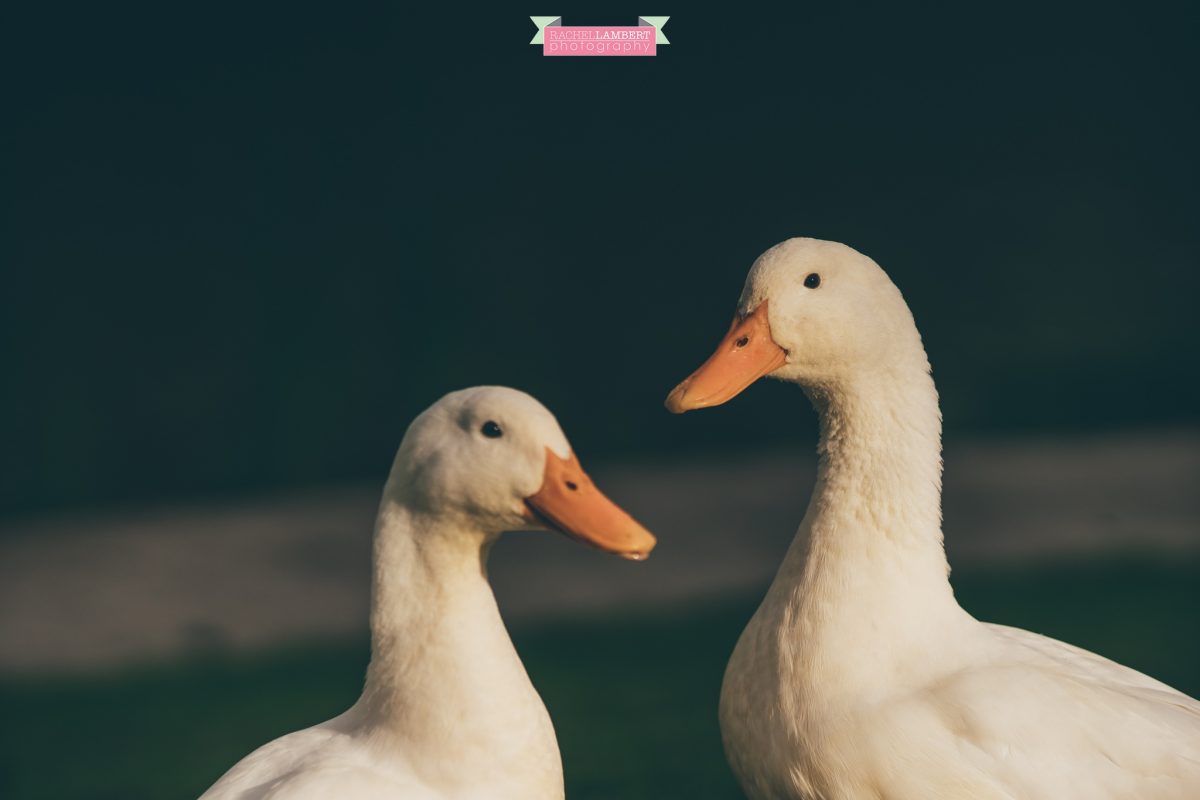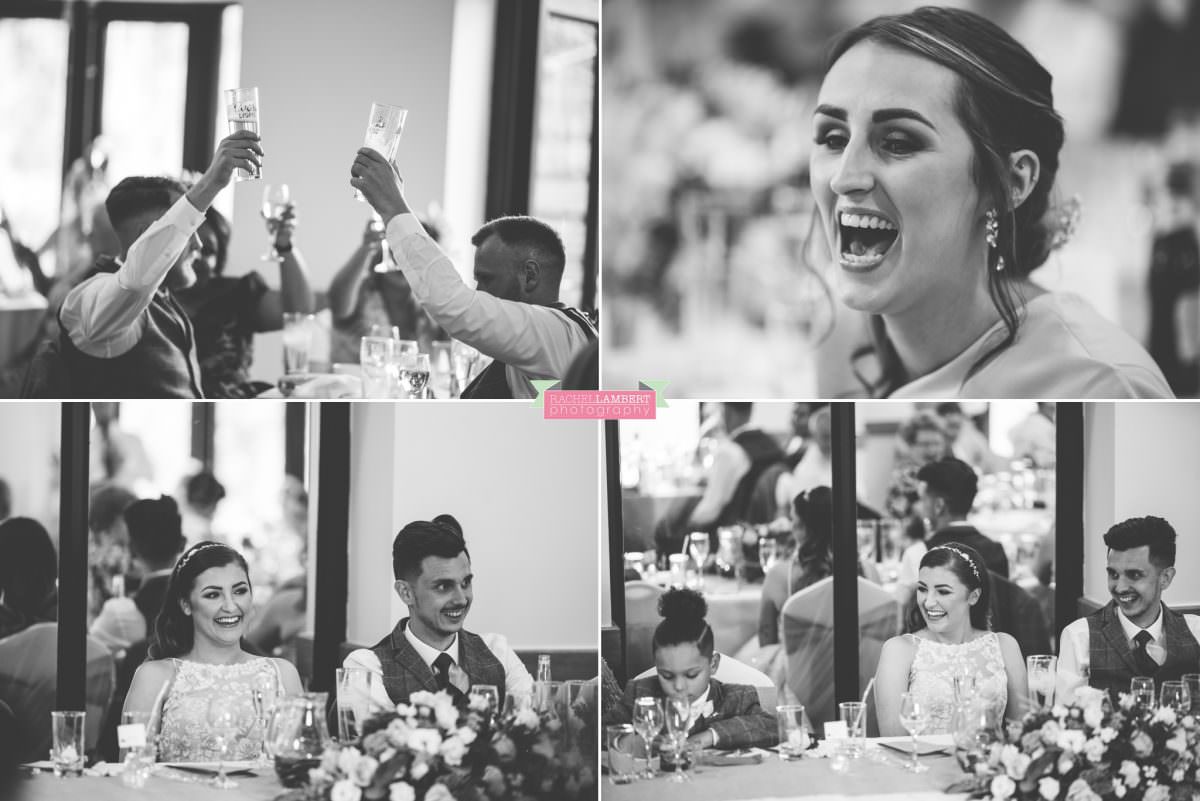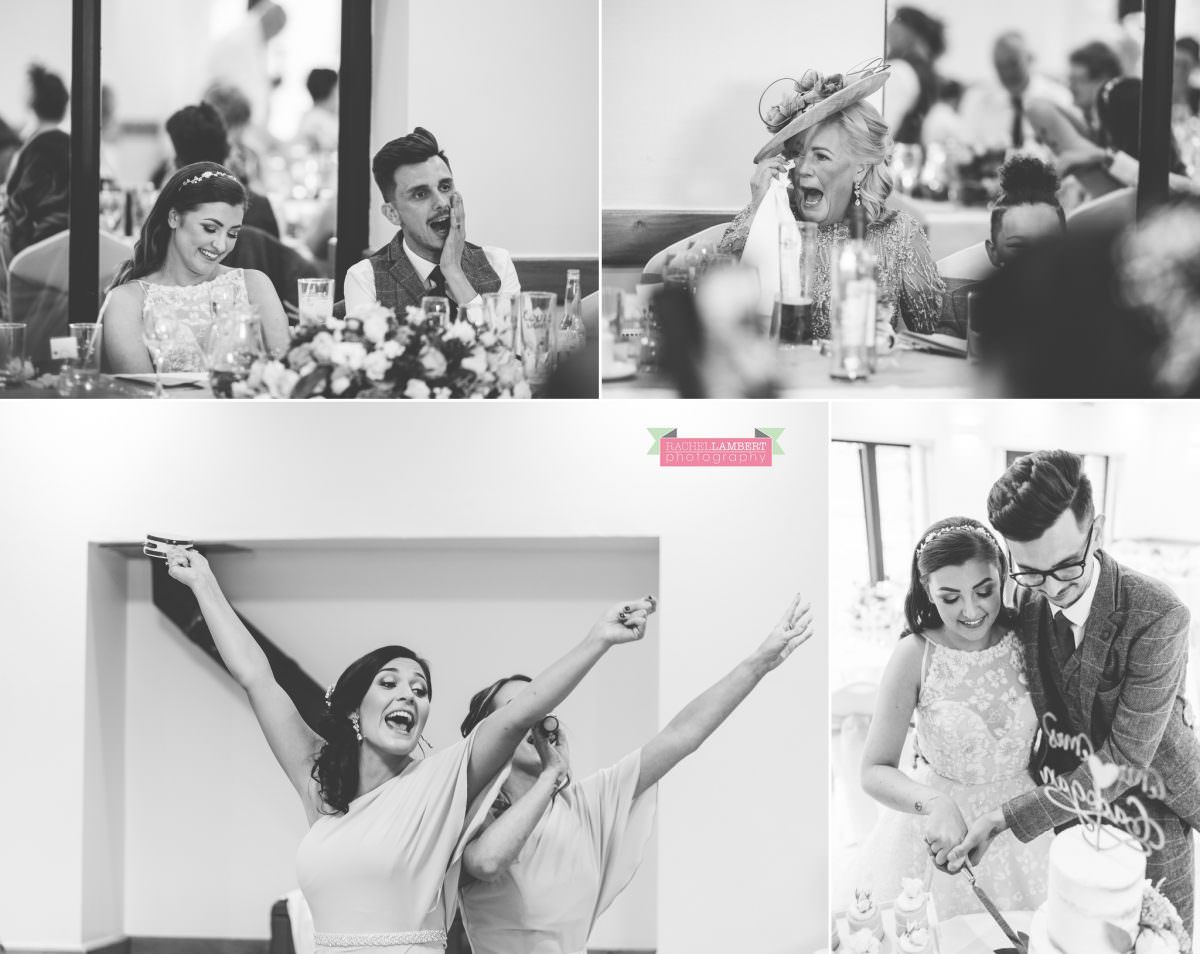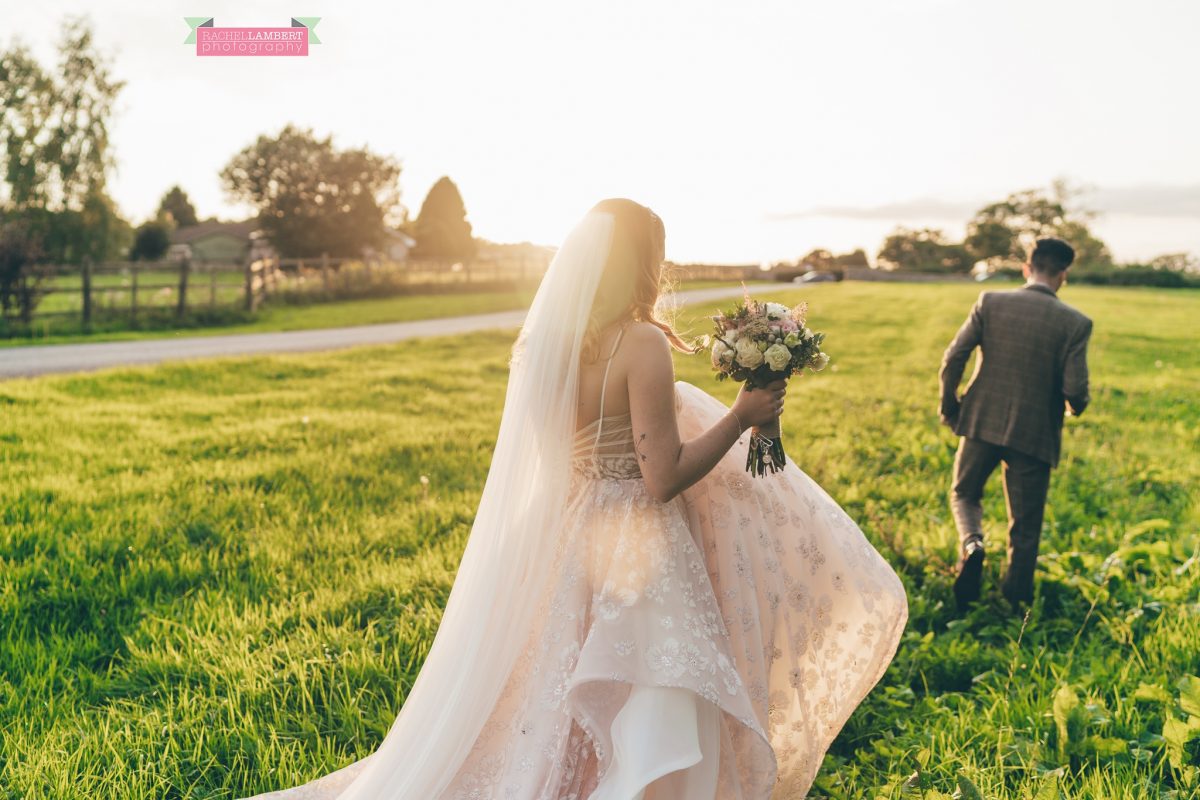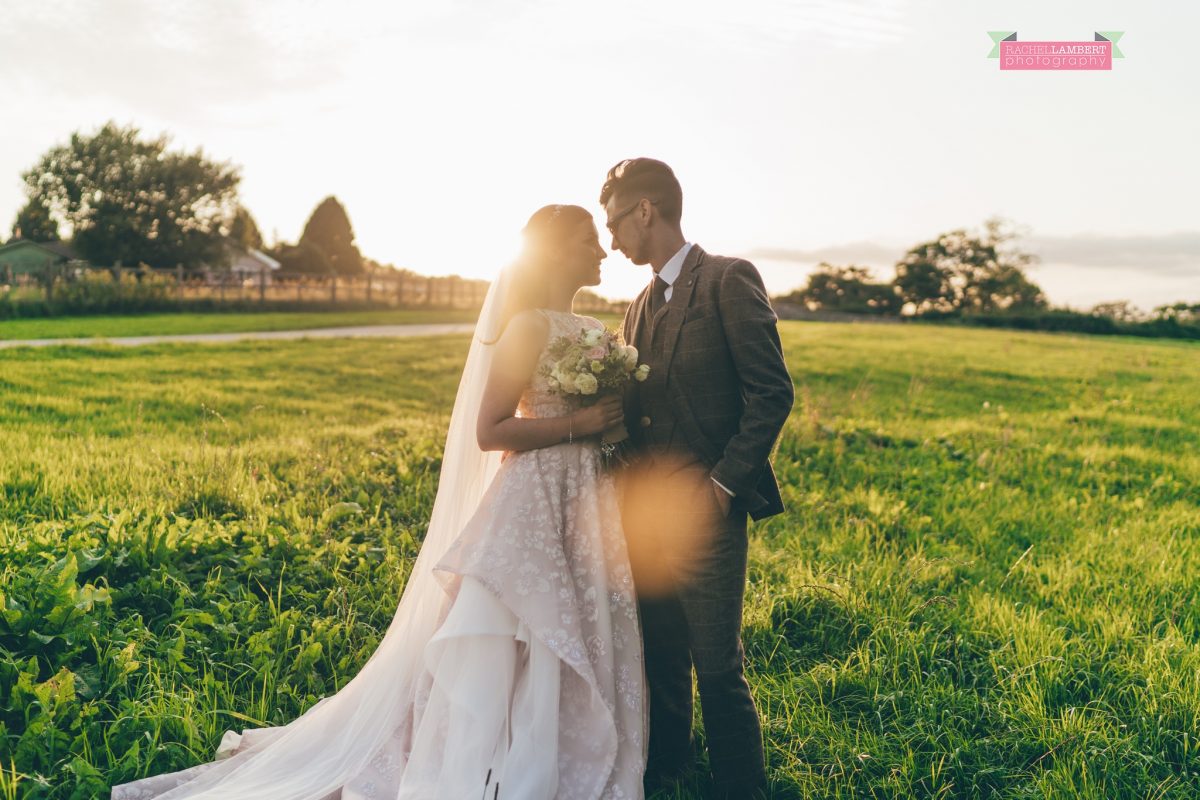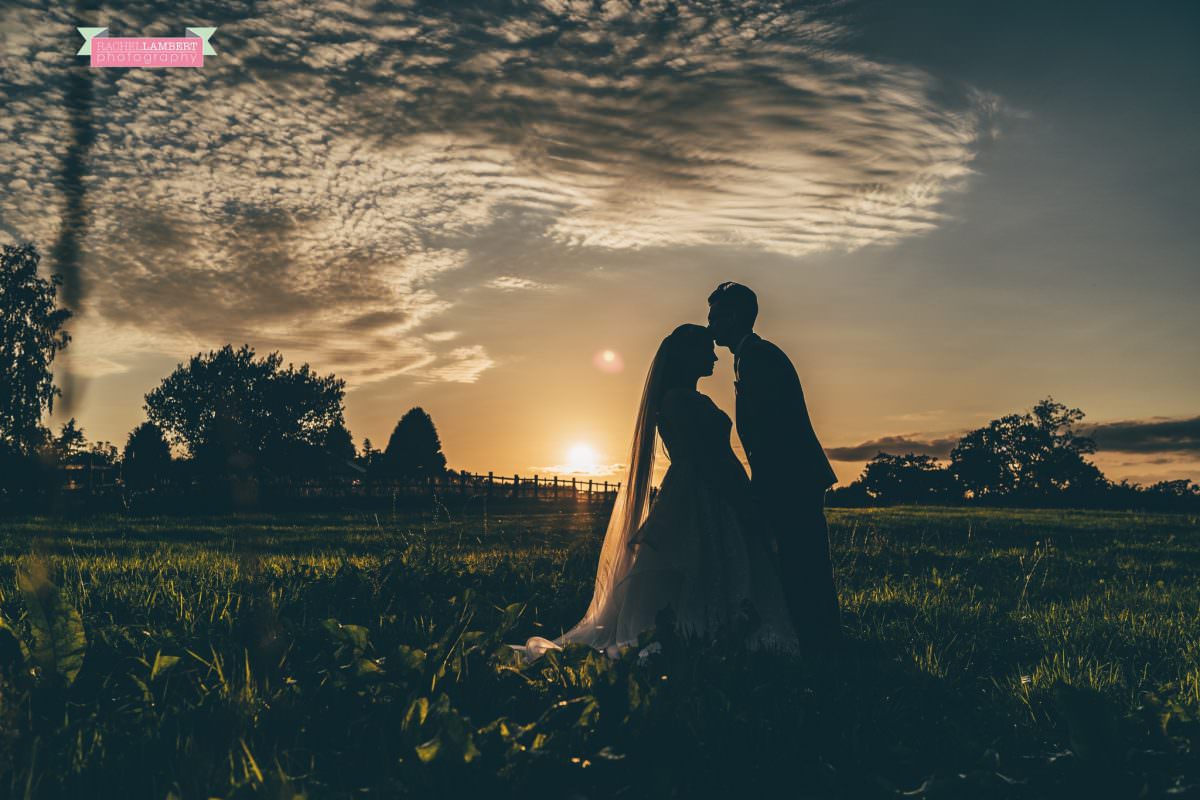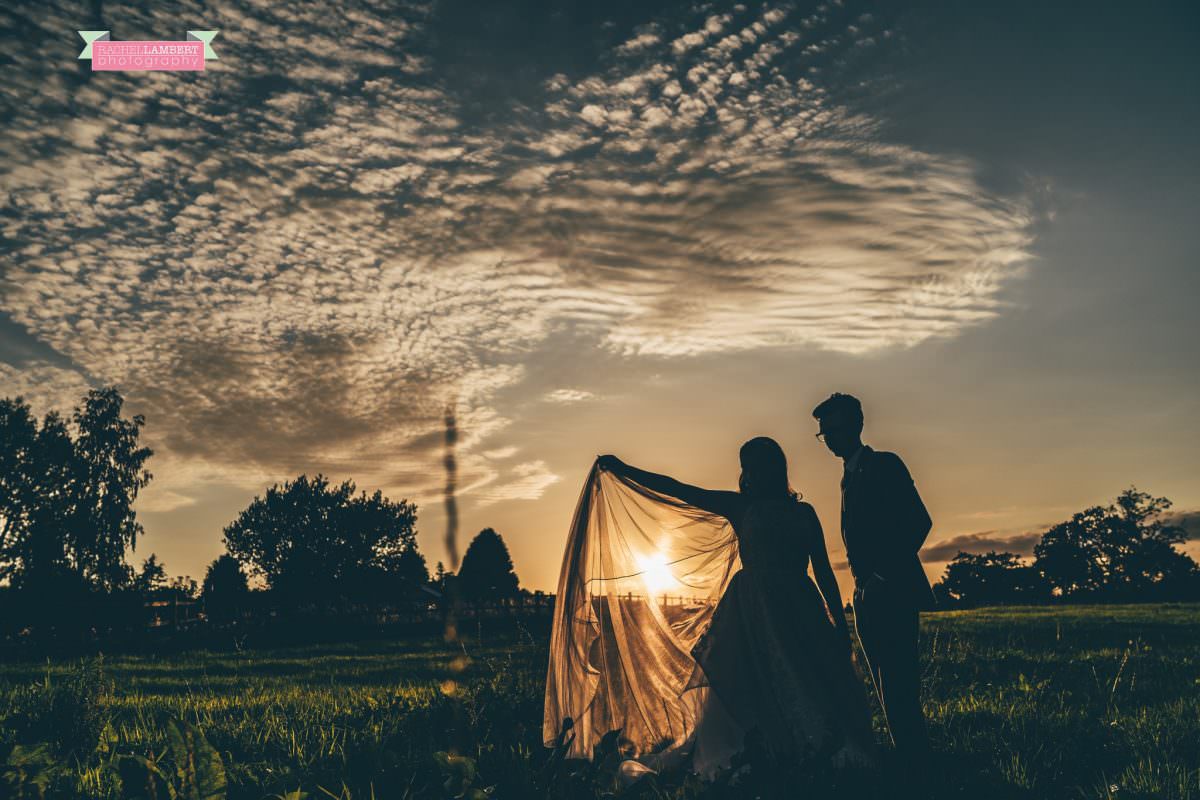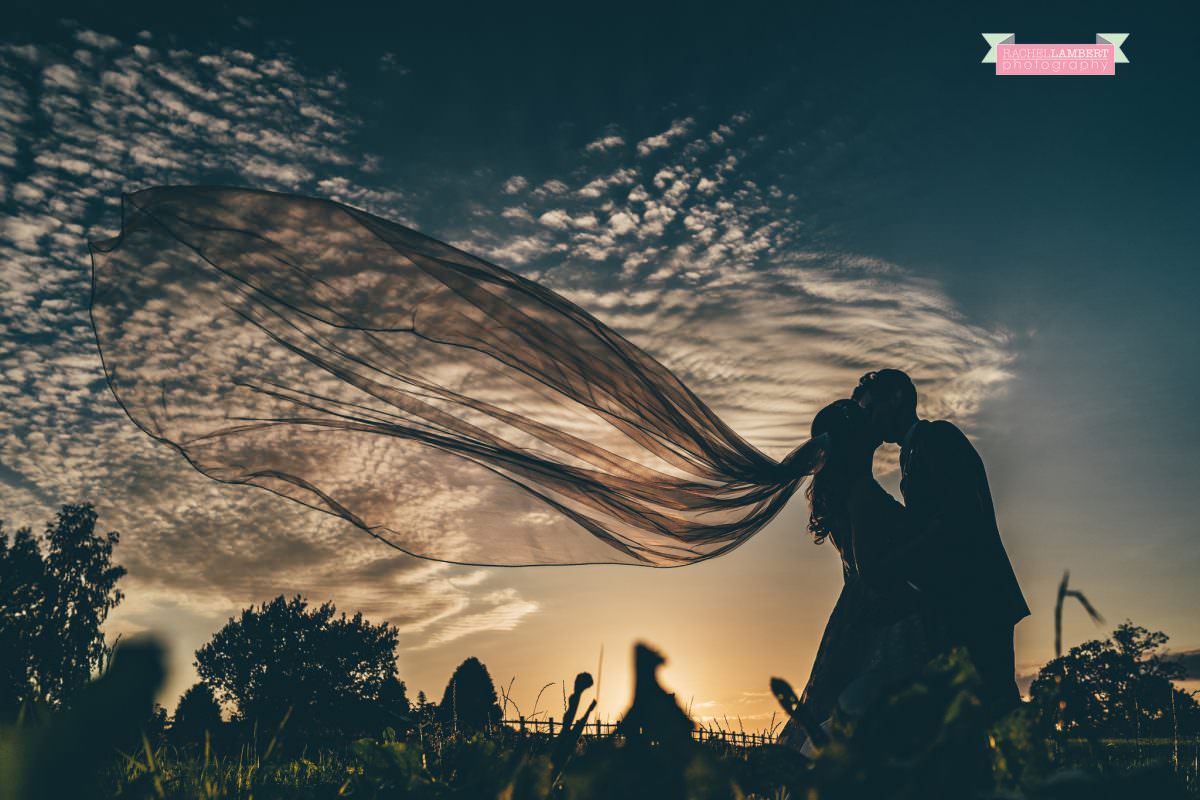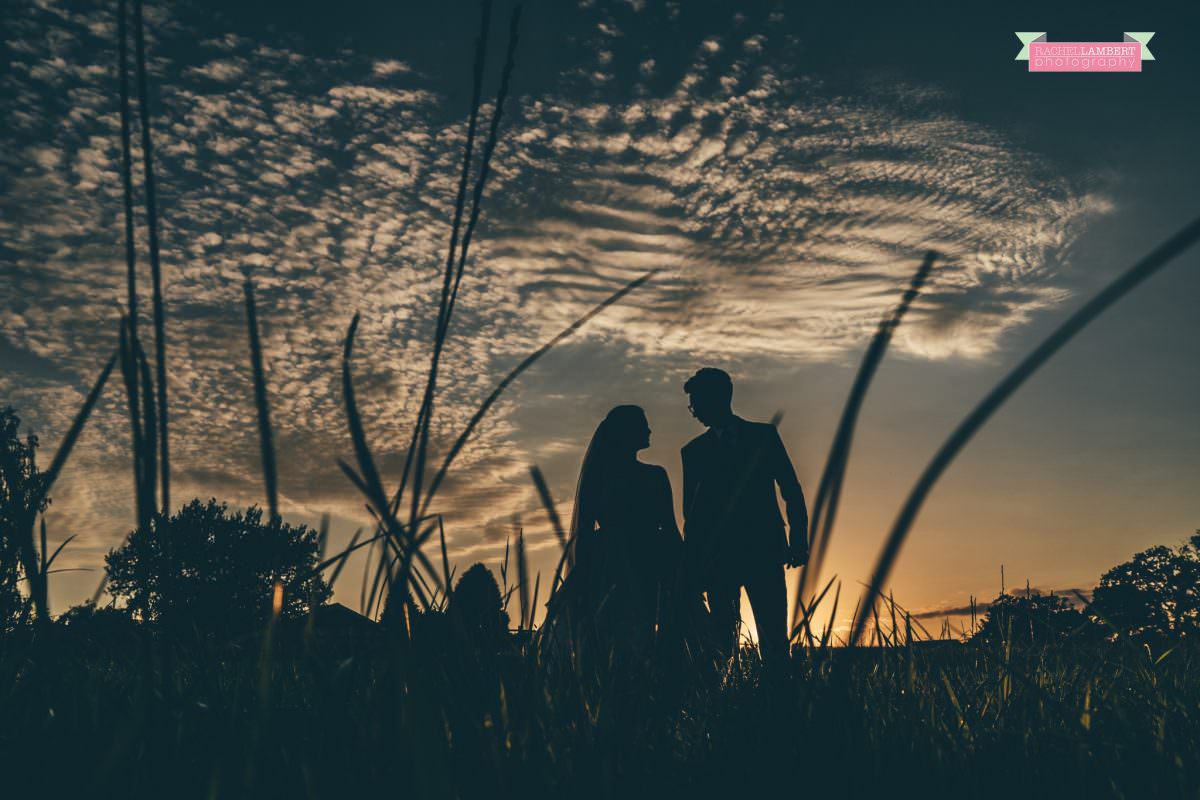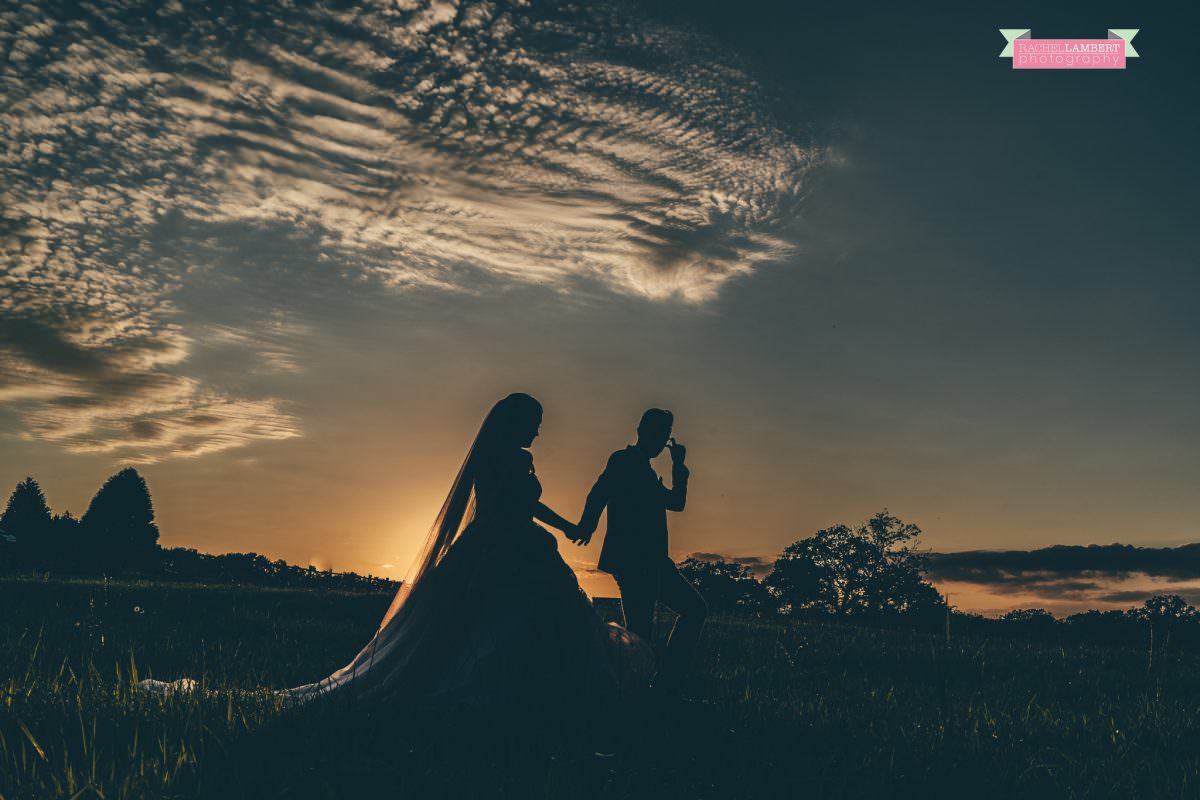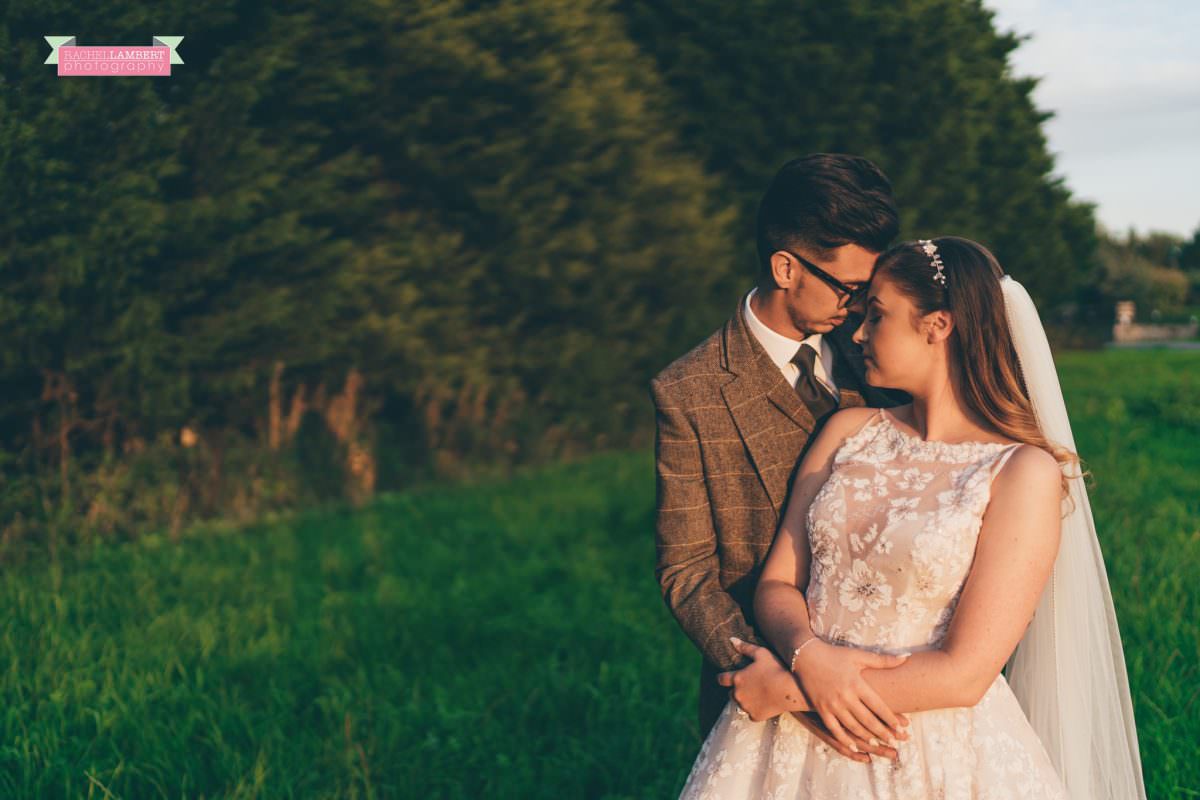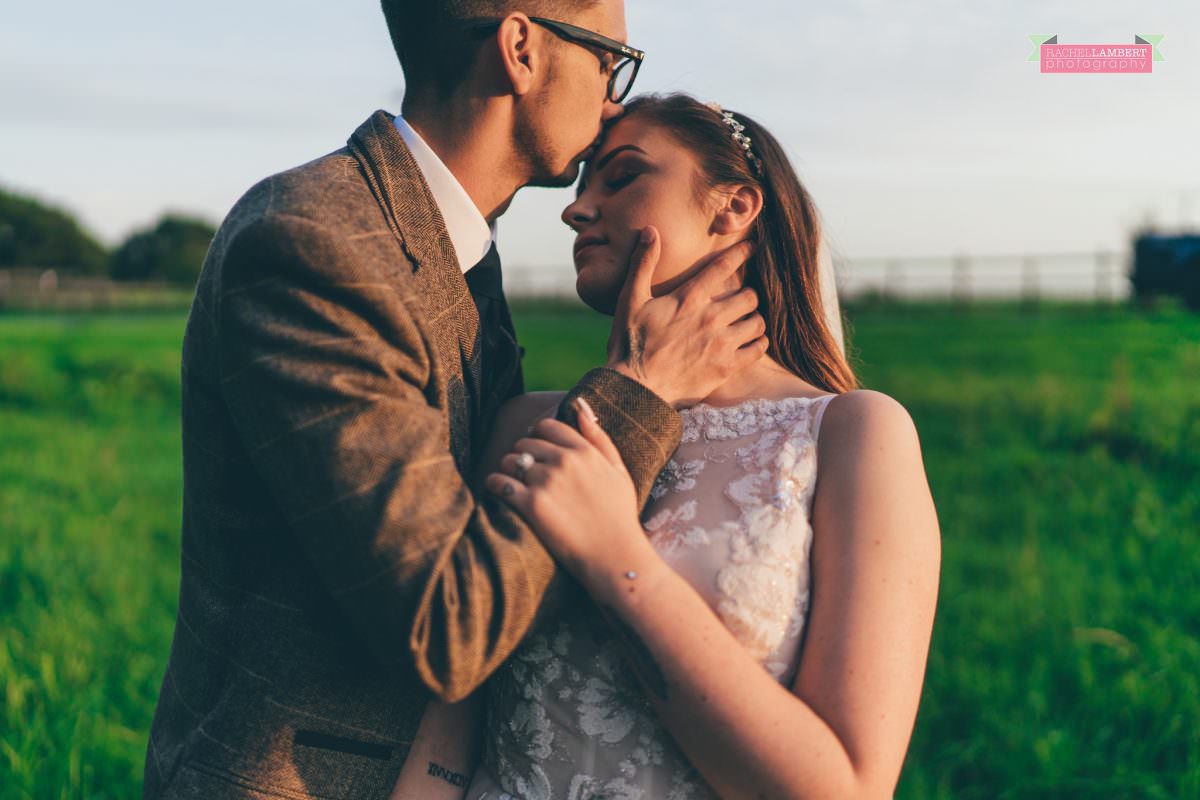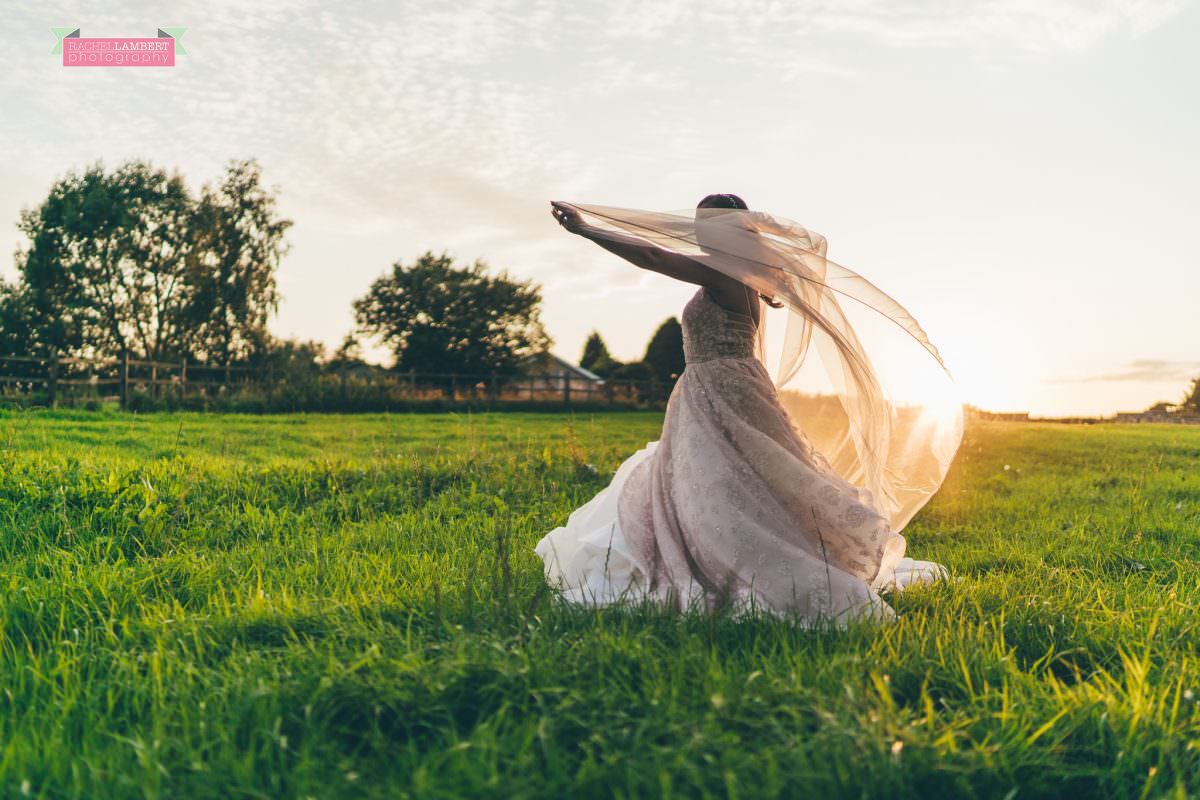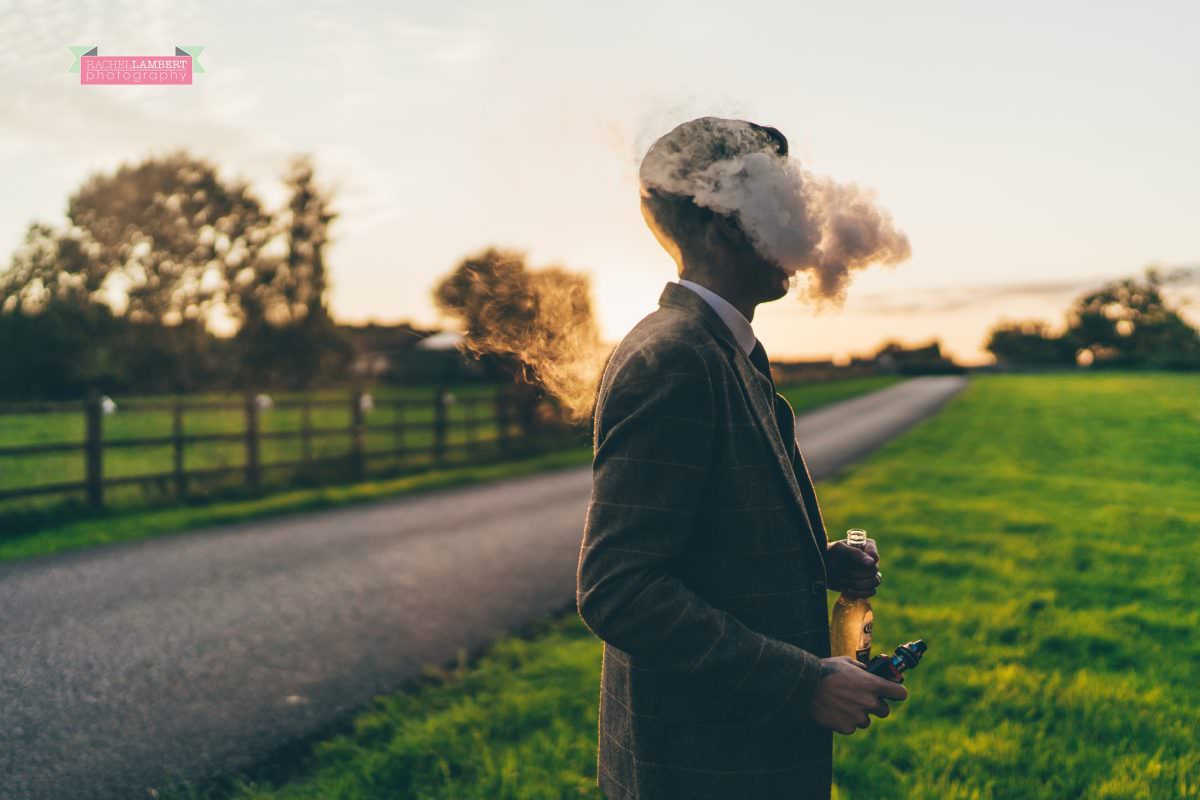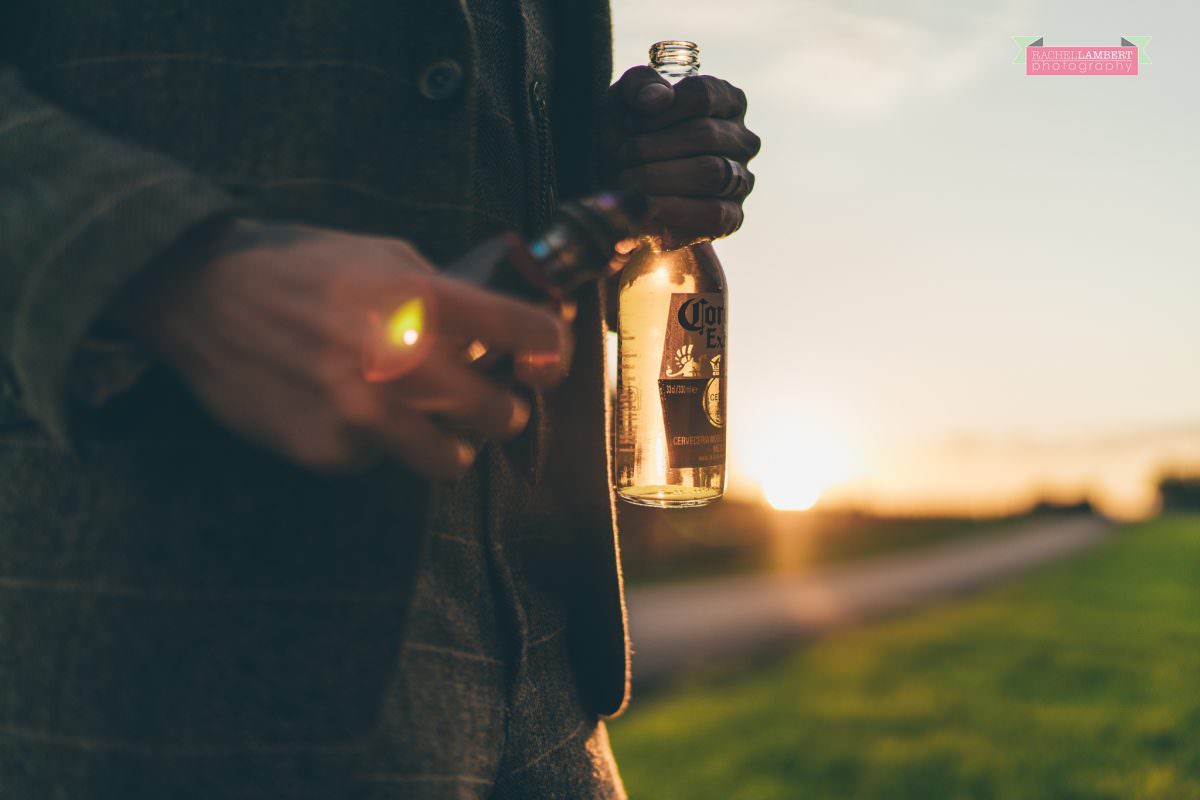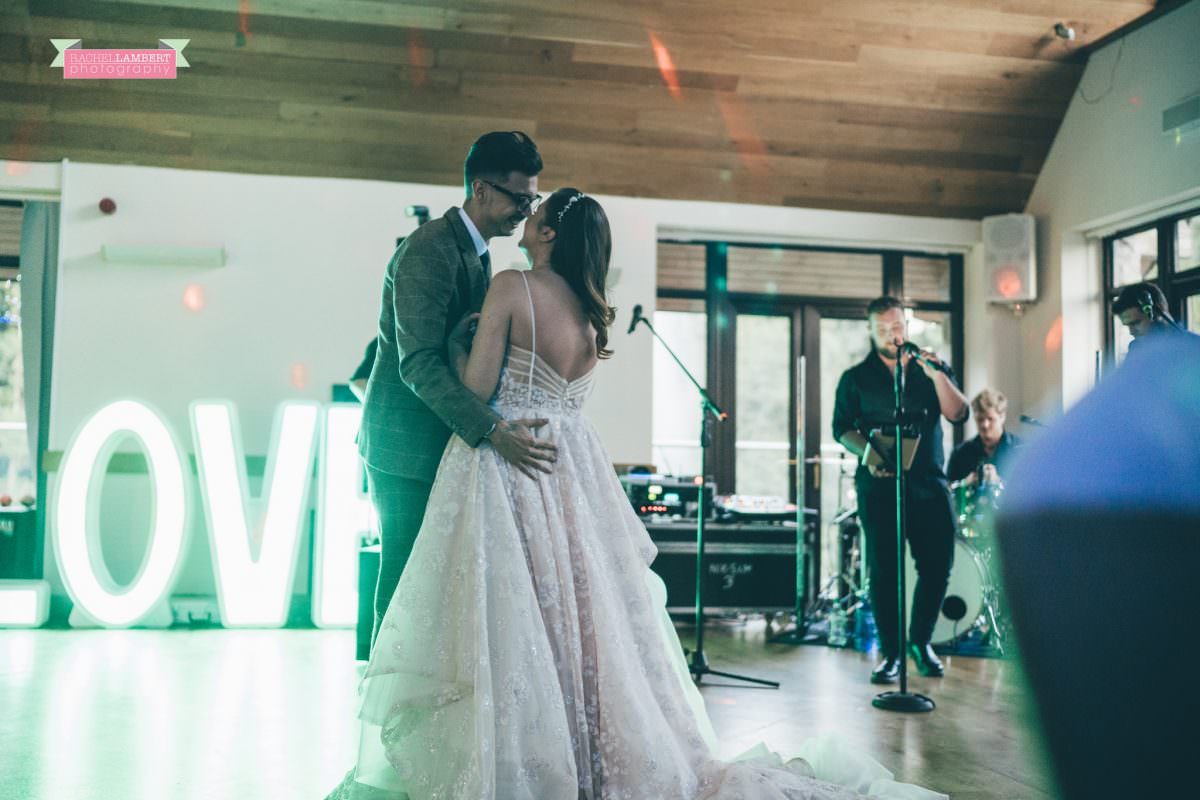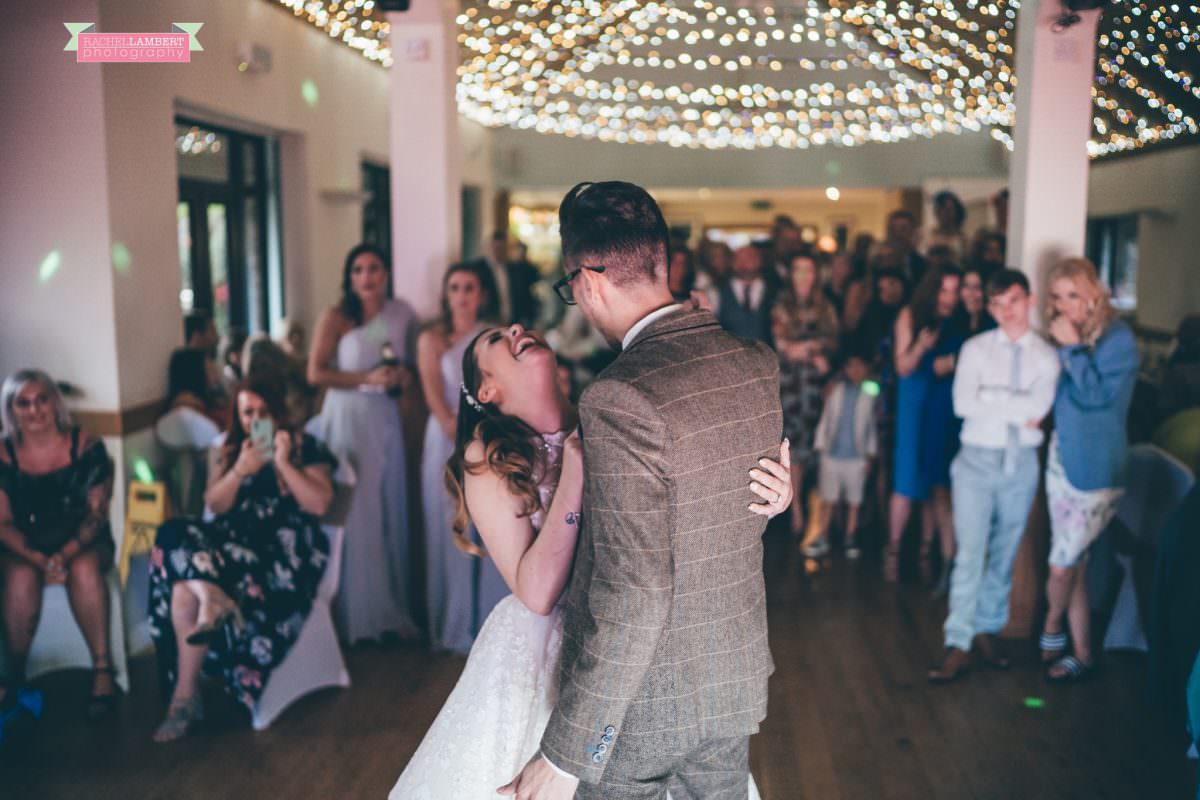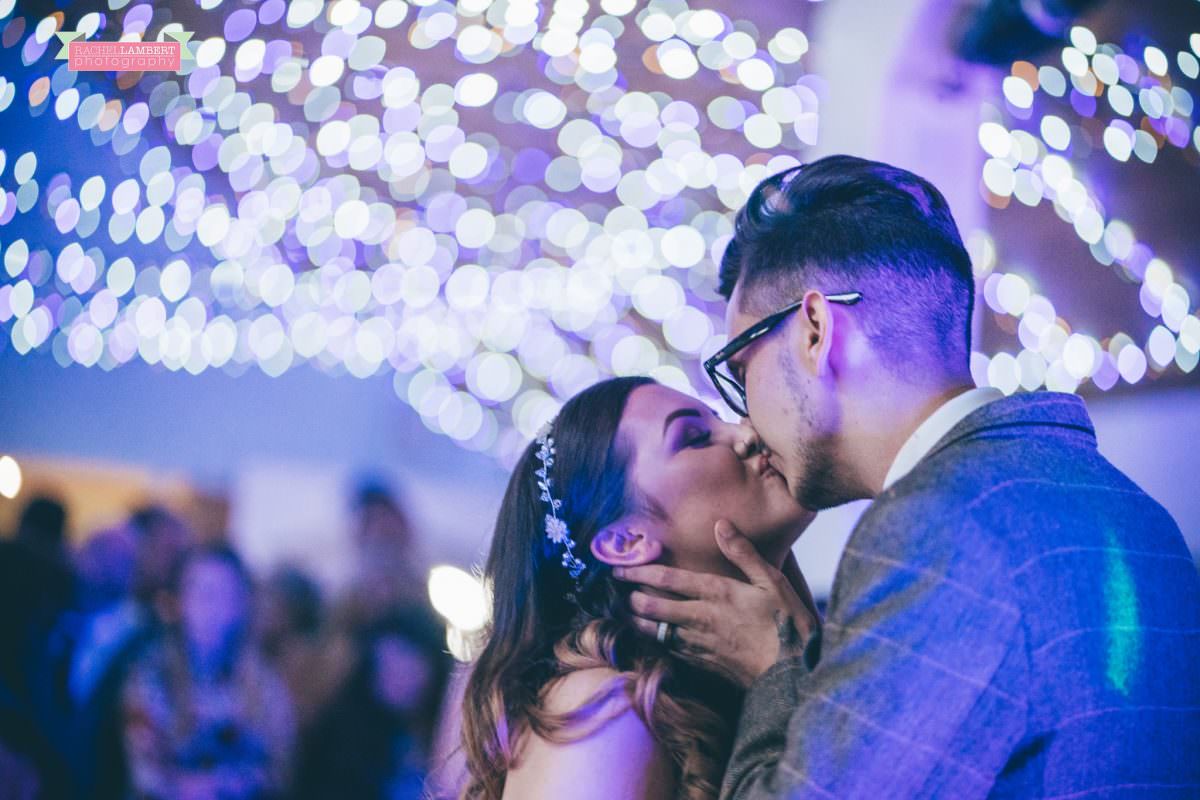 ©Rachel Lambert Photography. I will be honoured if you tag yourselves but please do not crop, copy or re-edit, thank you 🙂