A Classy Italian Wedding
Villa Cimbrone, Ravello, Italy
Danielle and Bradley
Dan and Brad got in touch with me about six weeks ago to tell me all about their wedding plans… and after Ravello was mentioned, I though… OMG Yes Please!! This is a location that was on my bucket list, I'd heard amazing things about this place, and boy it did not disappoint!
So we headed to Positano first for bridal prep at Villa dei Fisici, wow what a place and what a view!! We didn't have long before we were heading to Ravello, such stunning views all the way… hair pin bends and sheer drops down to the sea, but incredible.
It was a short walk through the streets of Ravello to the very magnificent 12th Century Villa Cimbrone, which blew my mind to be honest! Stunning gardens with unreal views over the Amalfi coast!
Brad was waiting for his bride at the Tea Rooms, where the ceremony was to take place, which is an outdoor stone columned terrace set in the gardens amongst the fountains and greenery, and as Danielle arrived with her dad, emotions and nerves were evident, but it was a beautiful and relaxed ceremony, and afterwards we took a little walk through the gardens to the Terrazza Dell'Infinito – Infinity Terrace – for some stunning couple shots. It wasn't long before it was time to sit down to the most magnificent and typically Italian four course wedding breakfast, followed by some very crazy dancing and cake cutting!
Massive thank you to Aga for 2nd shooting with me on the day!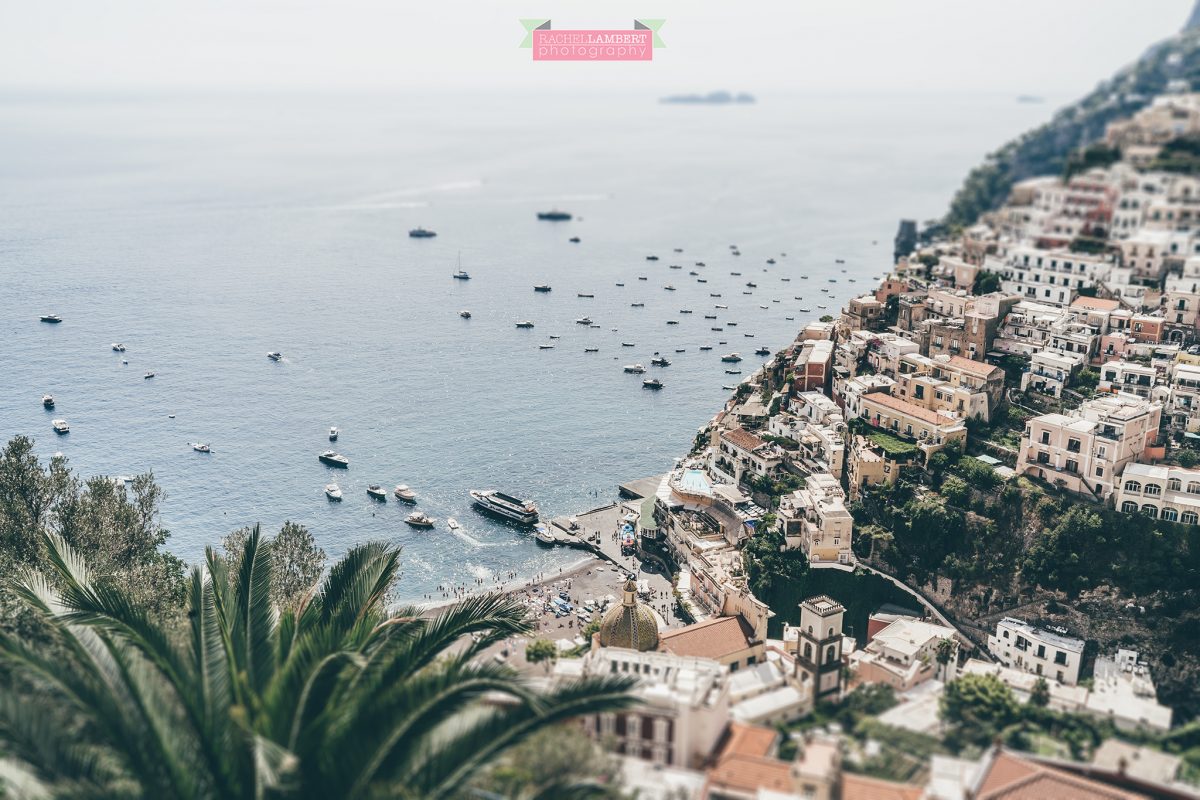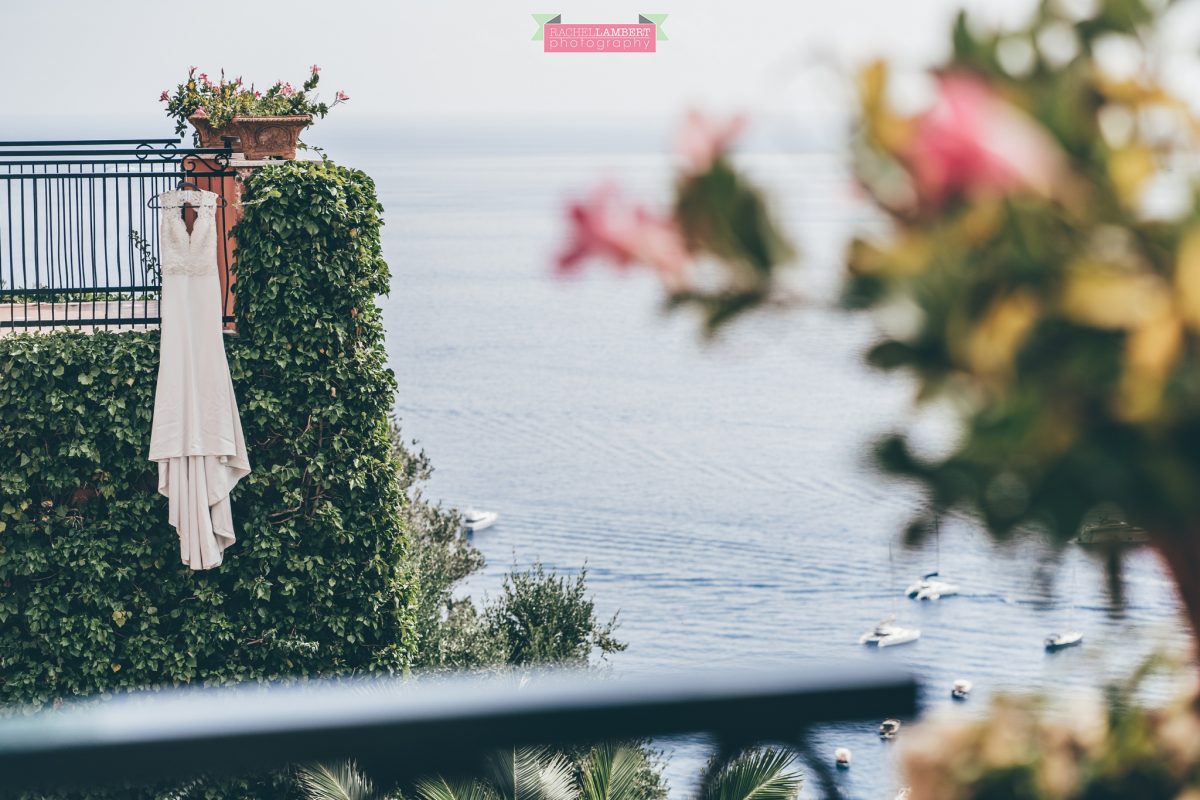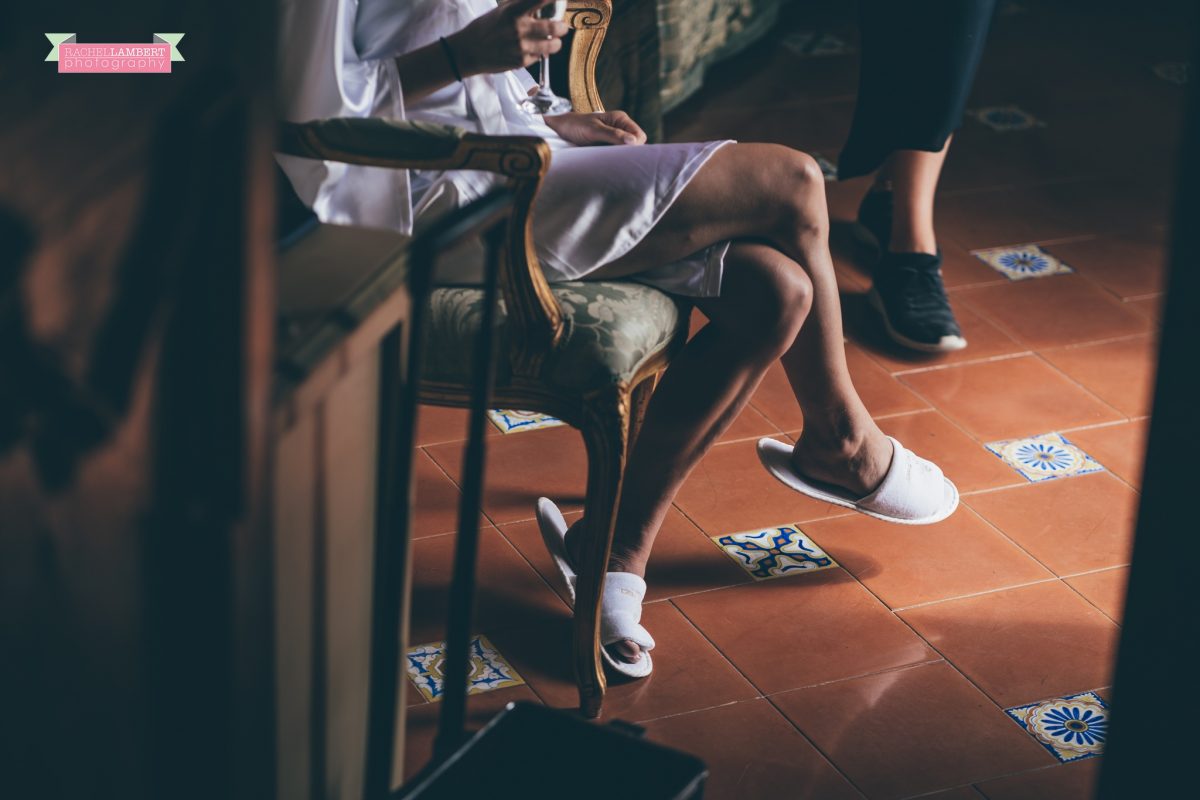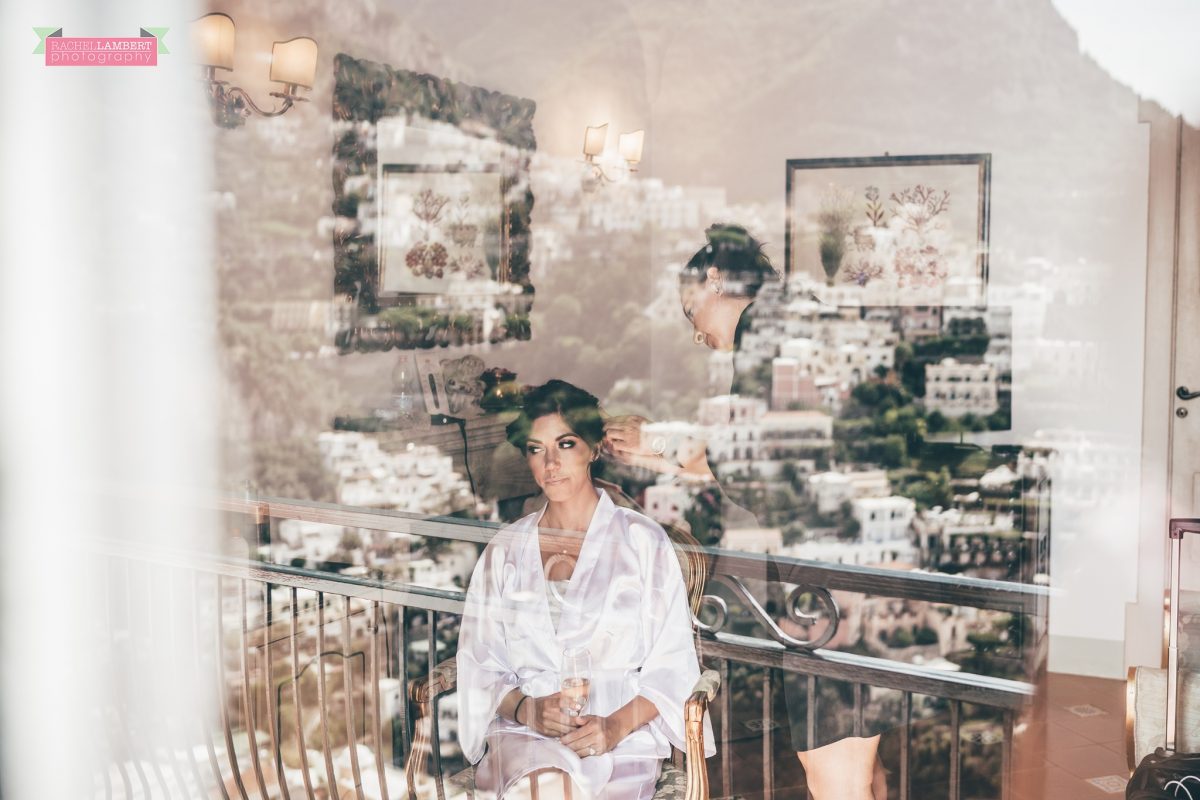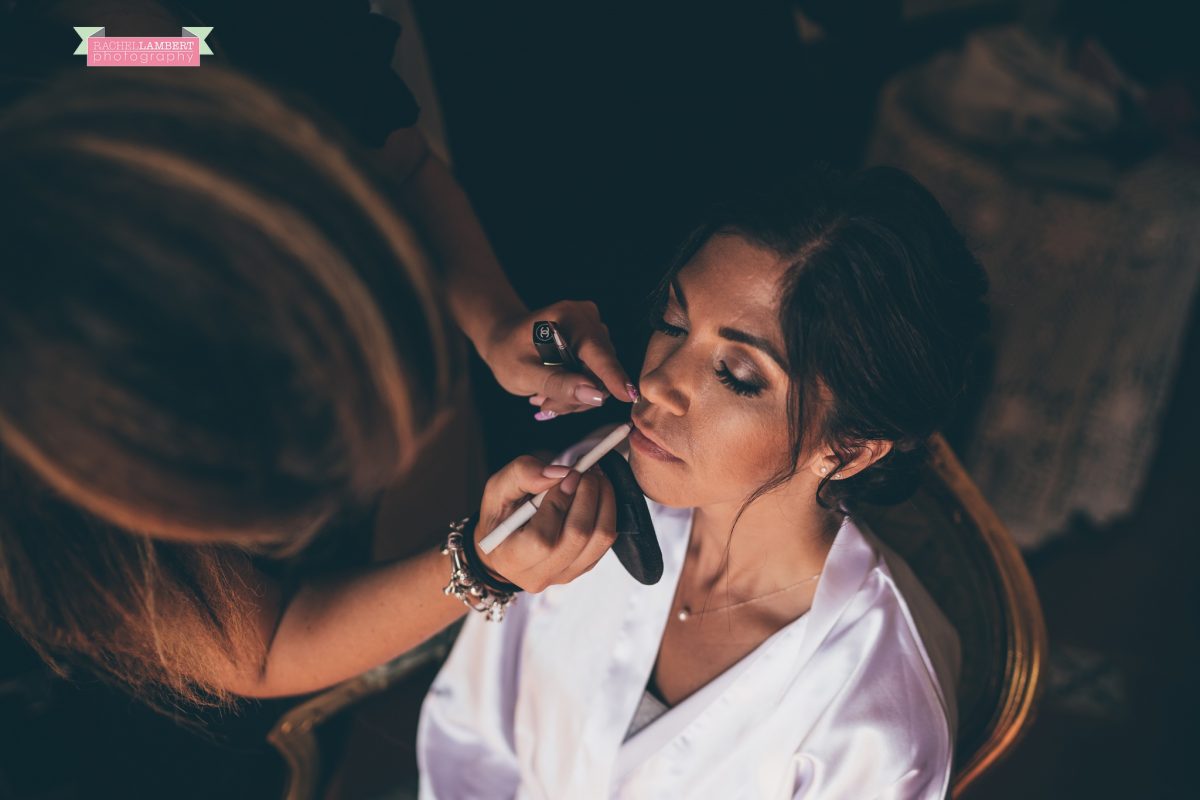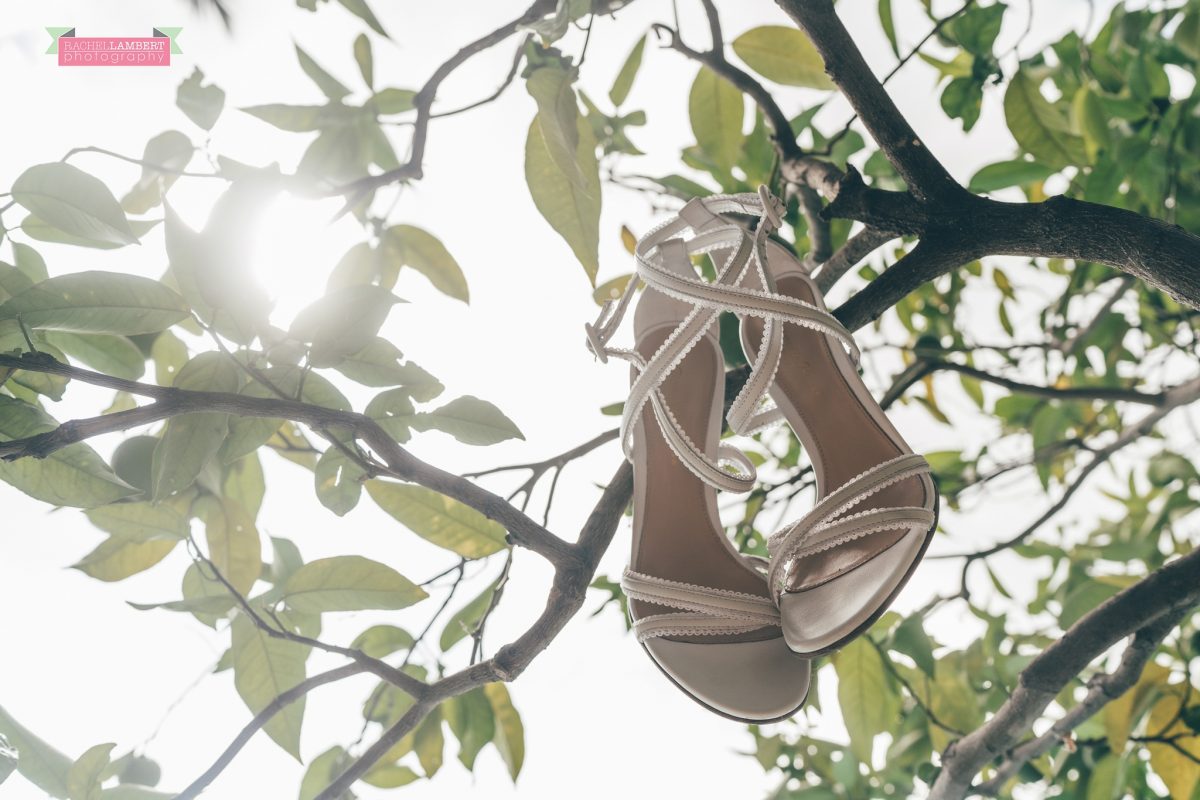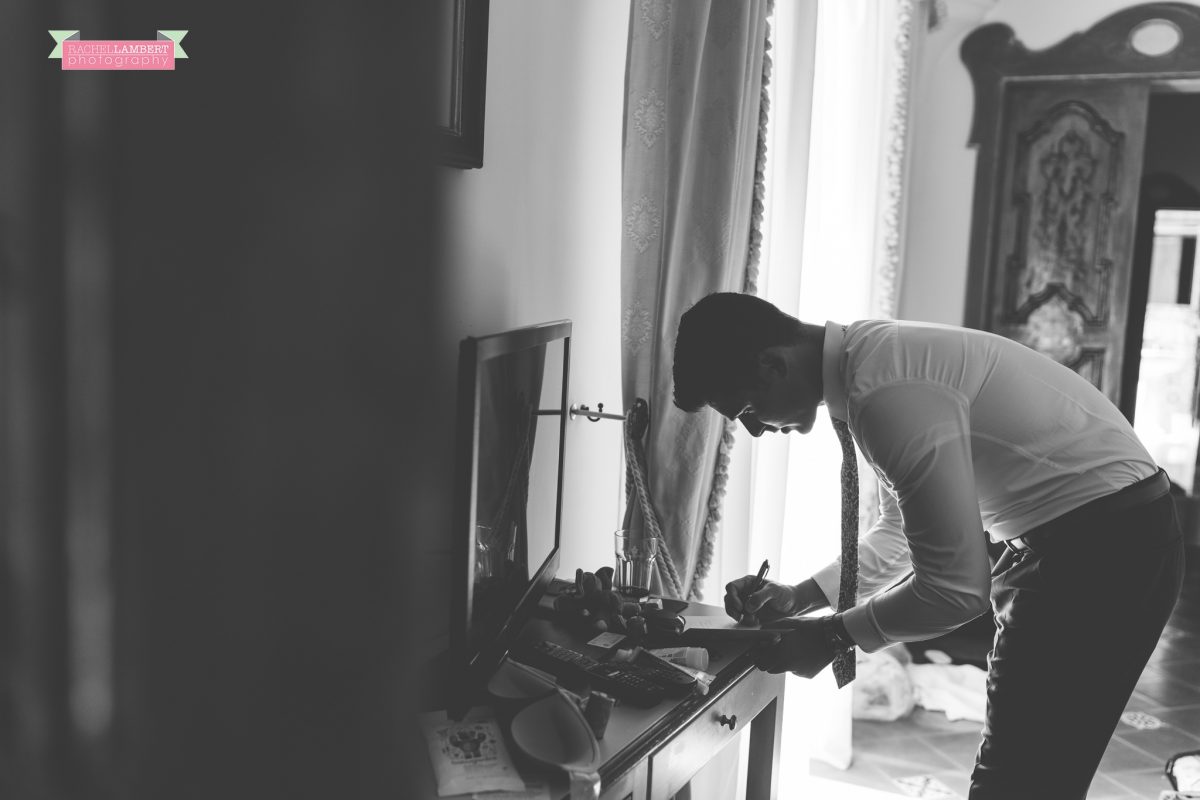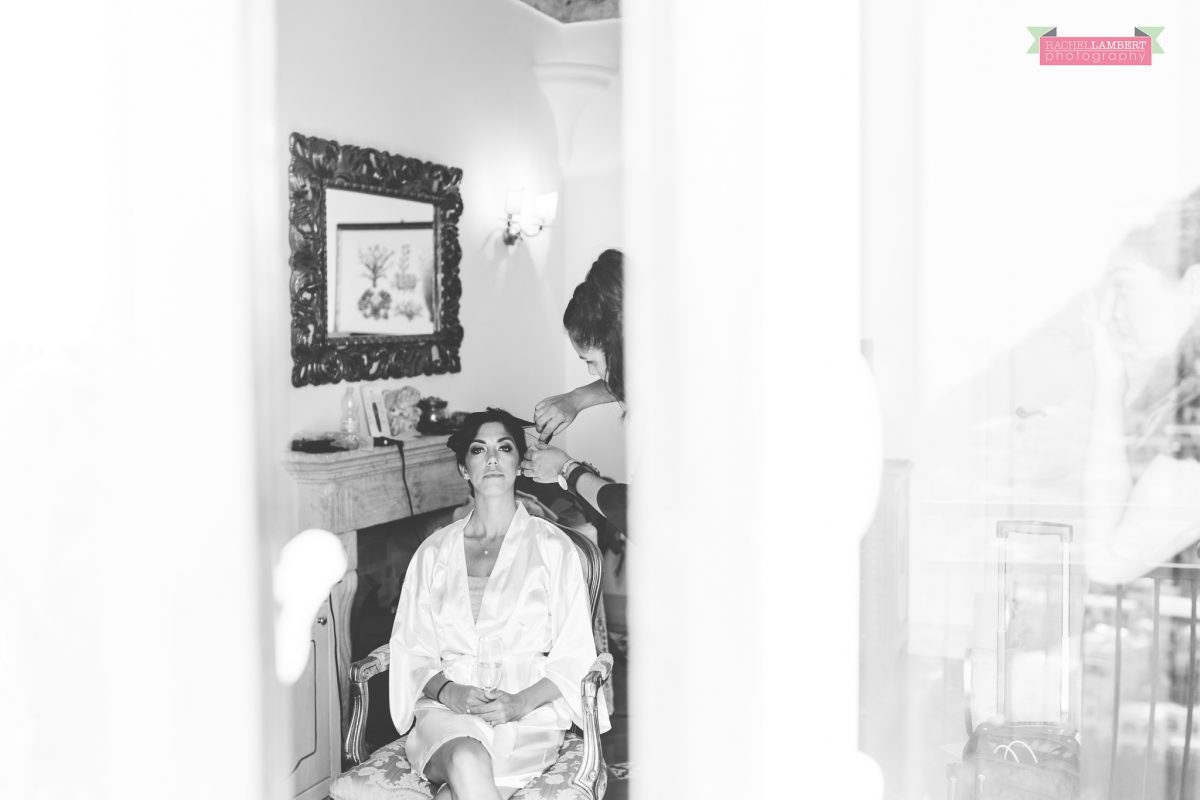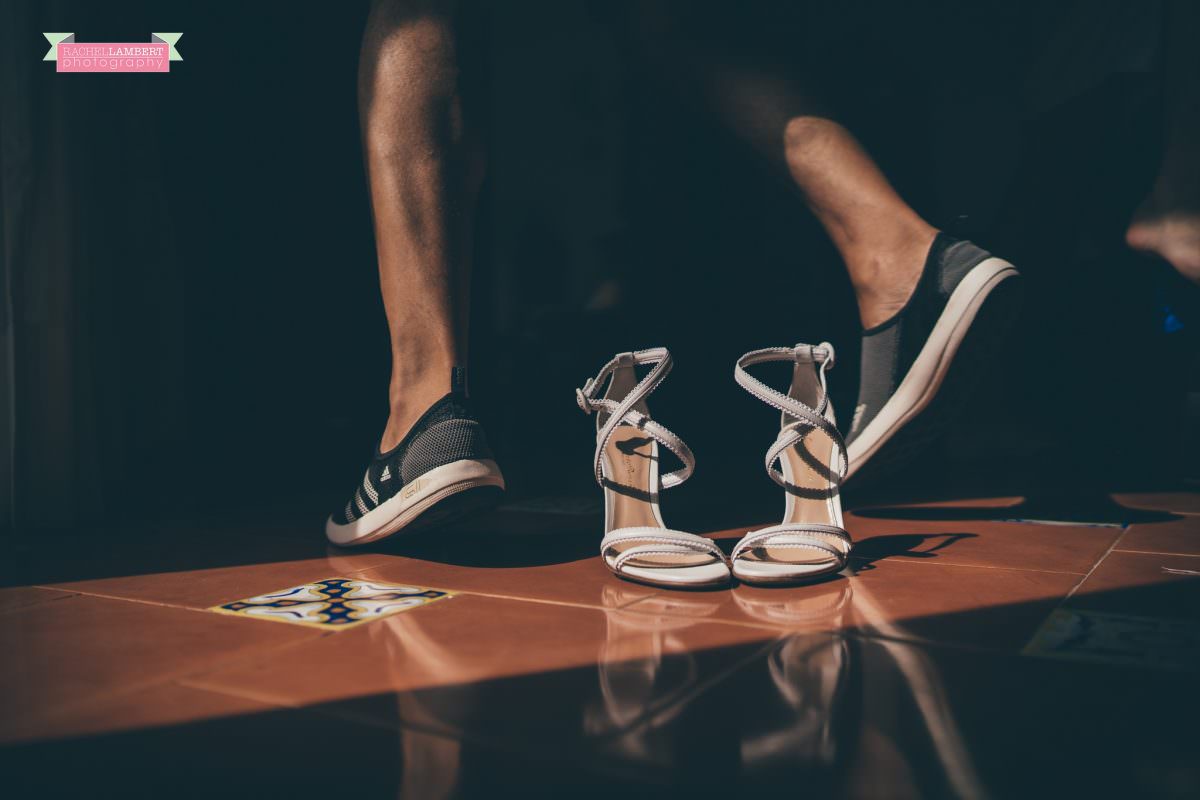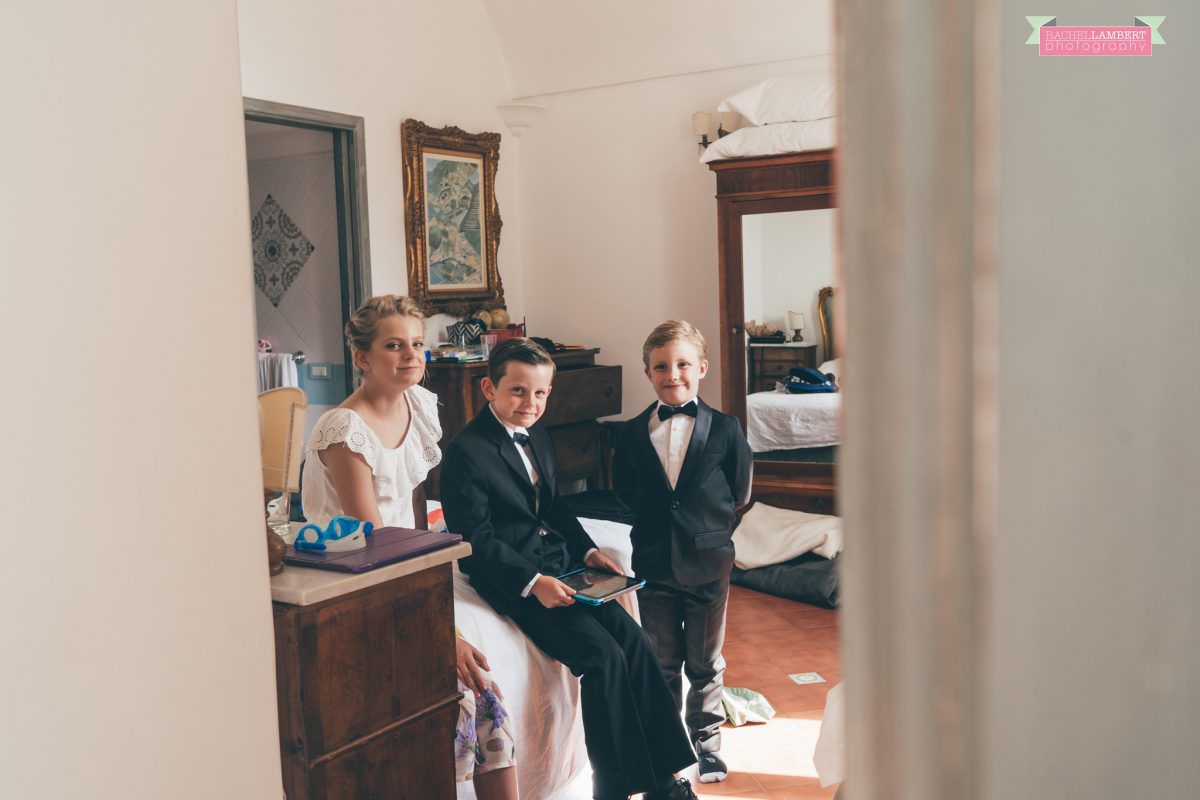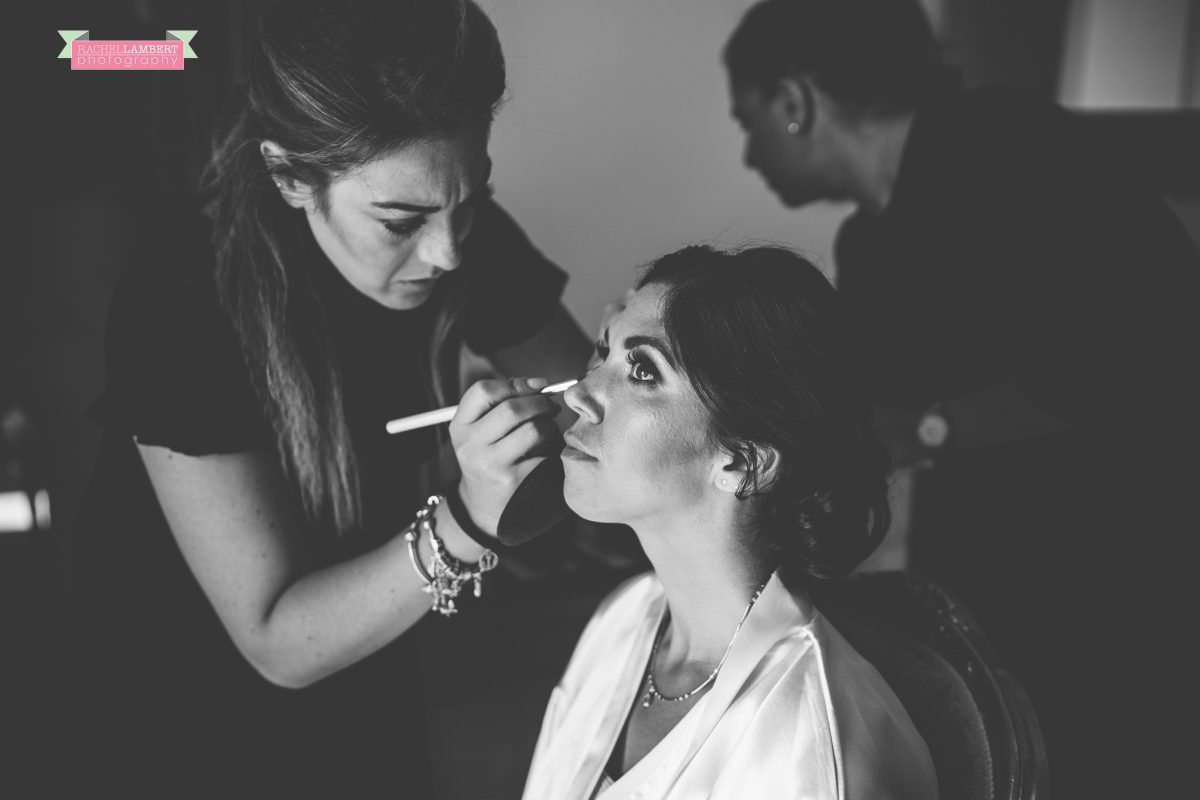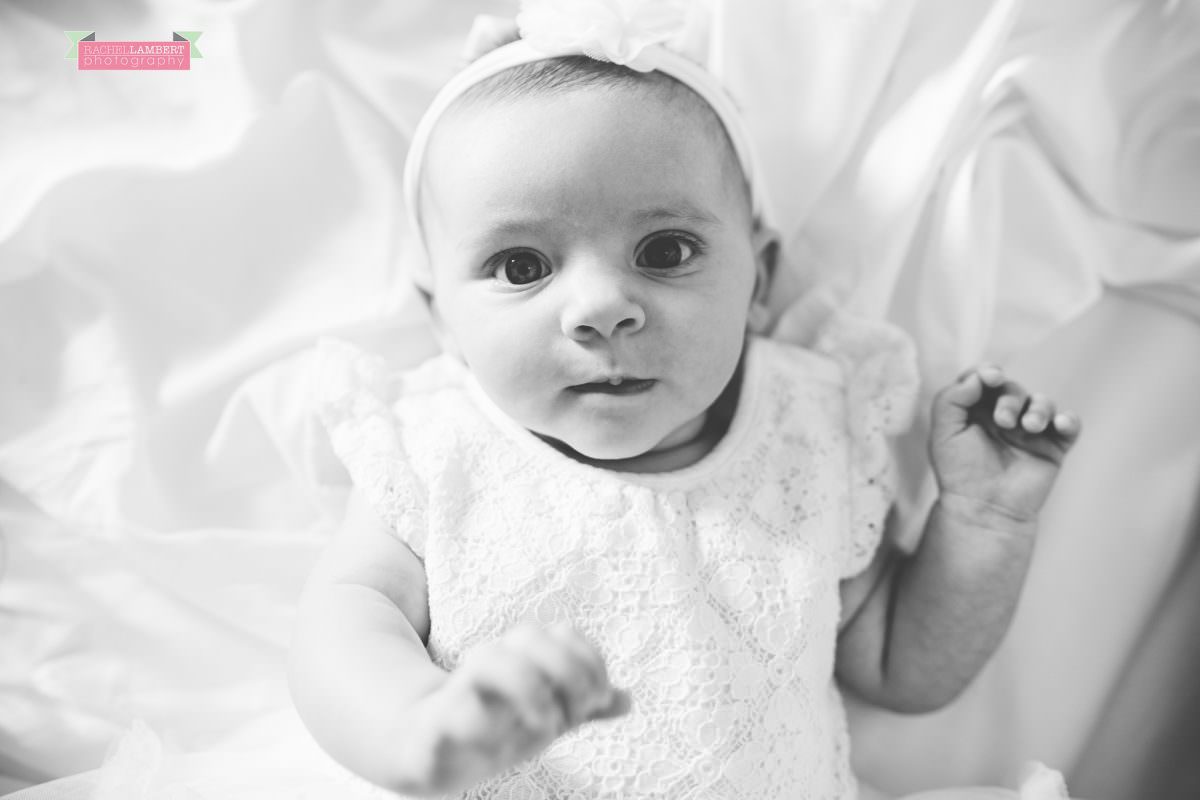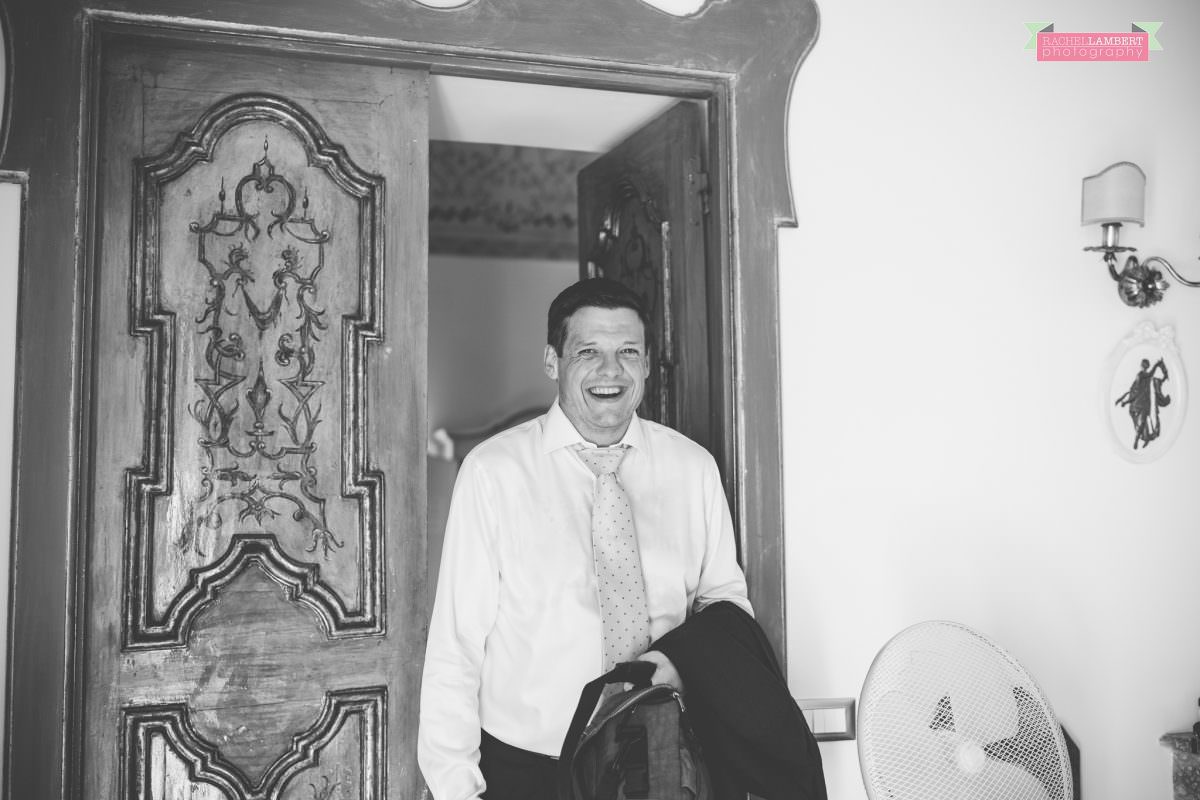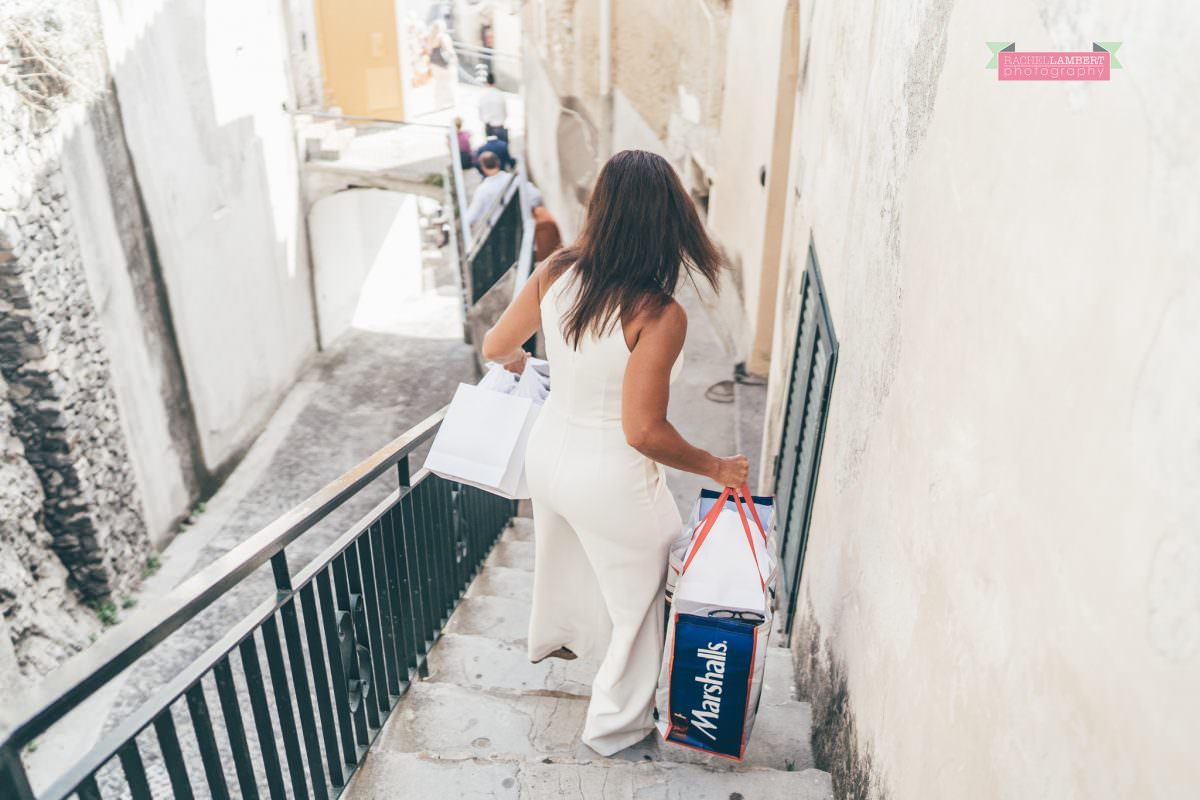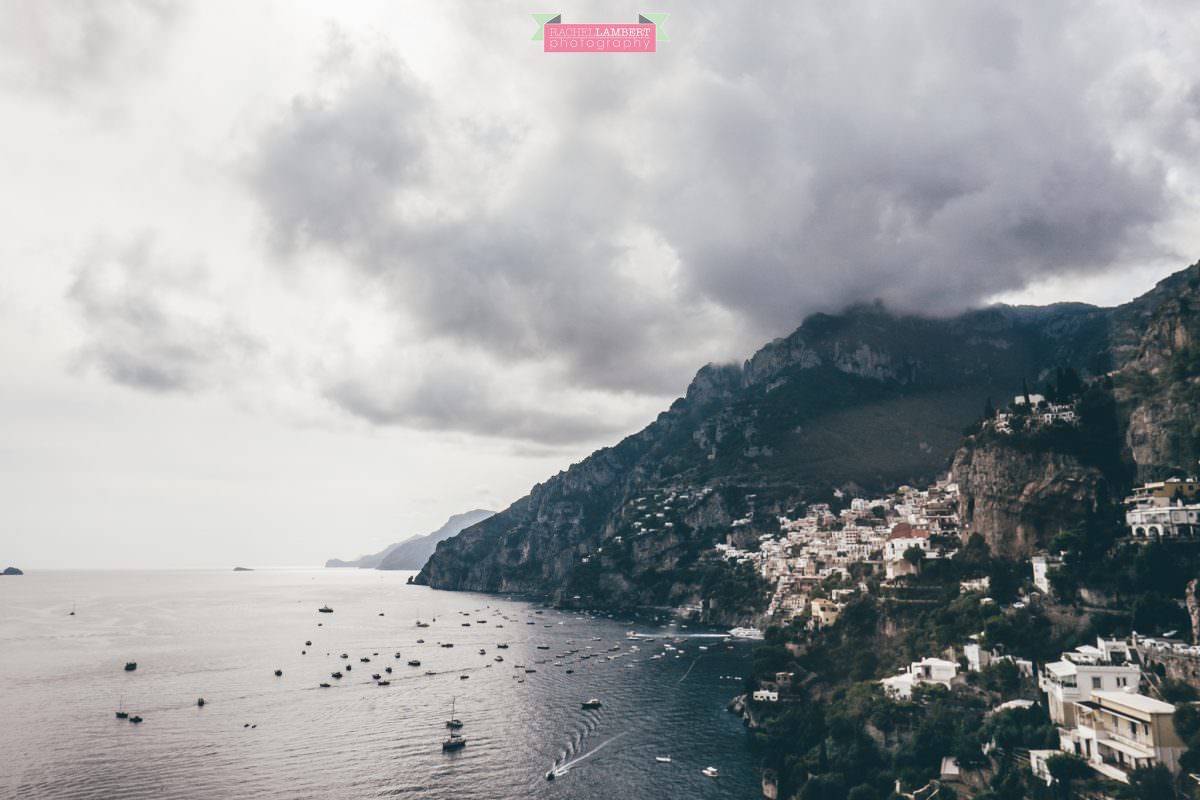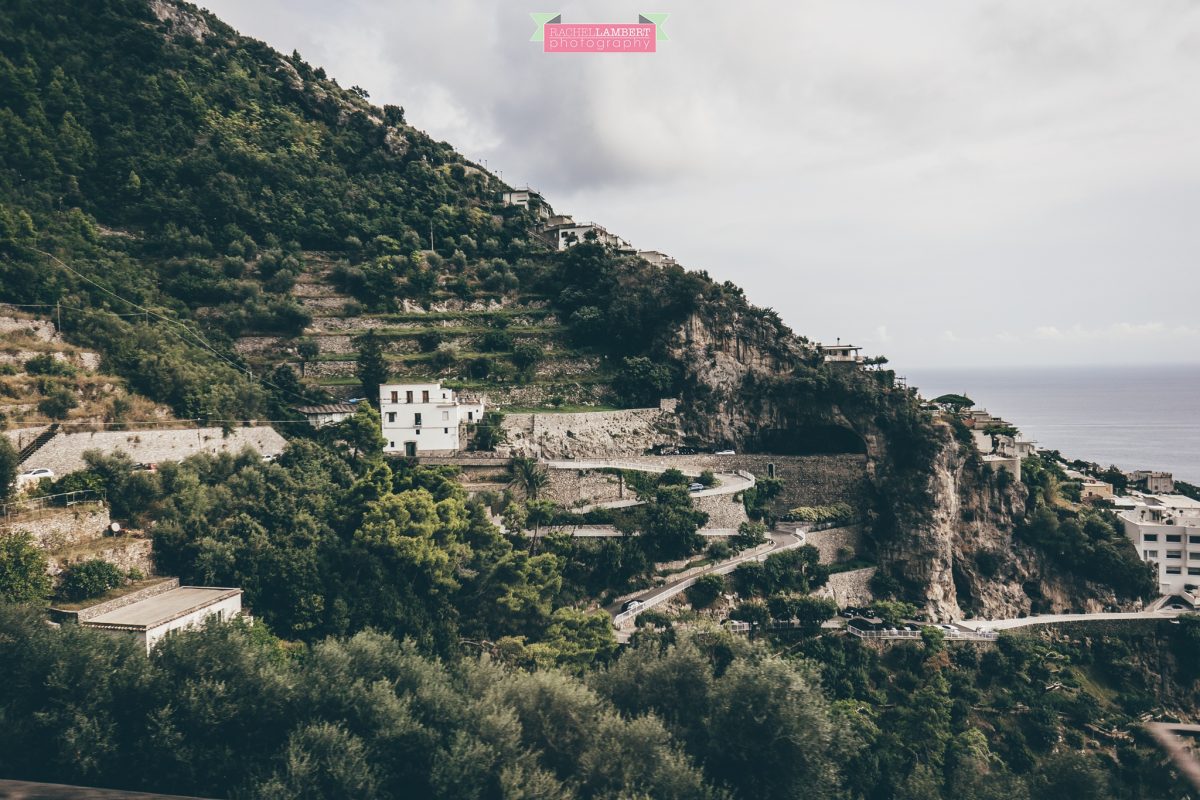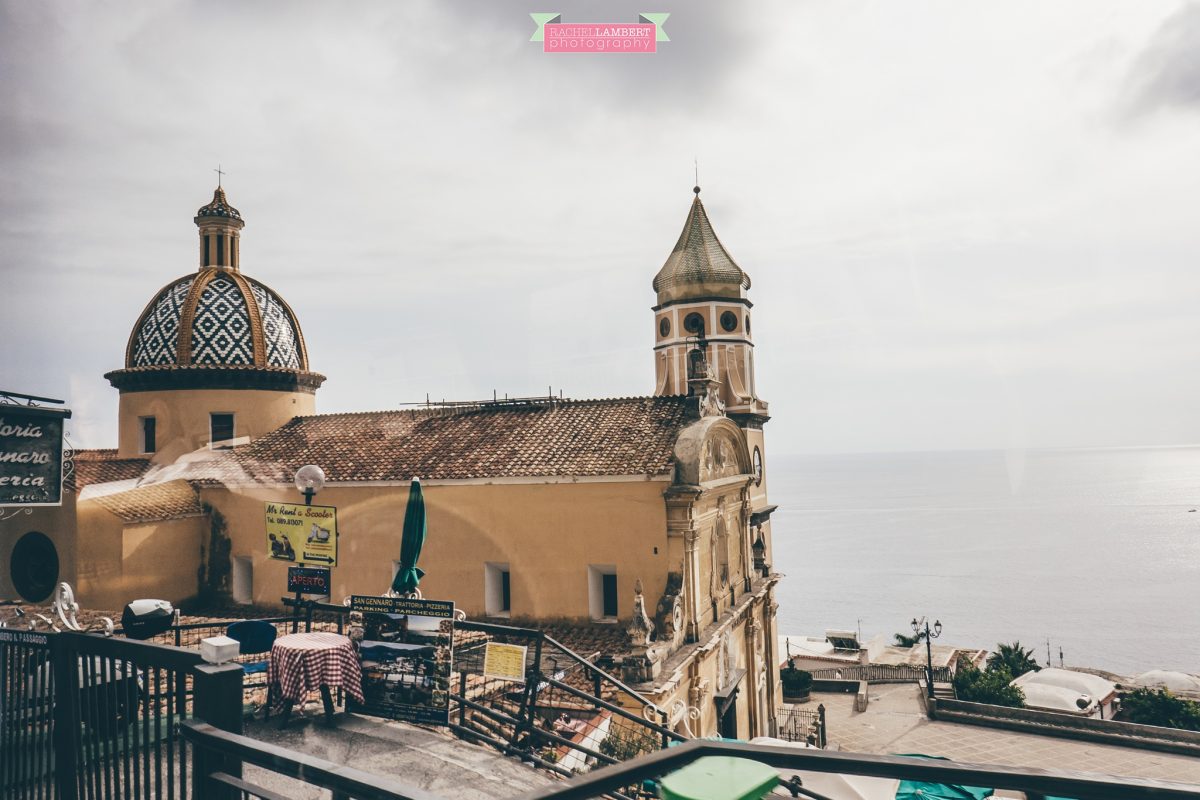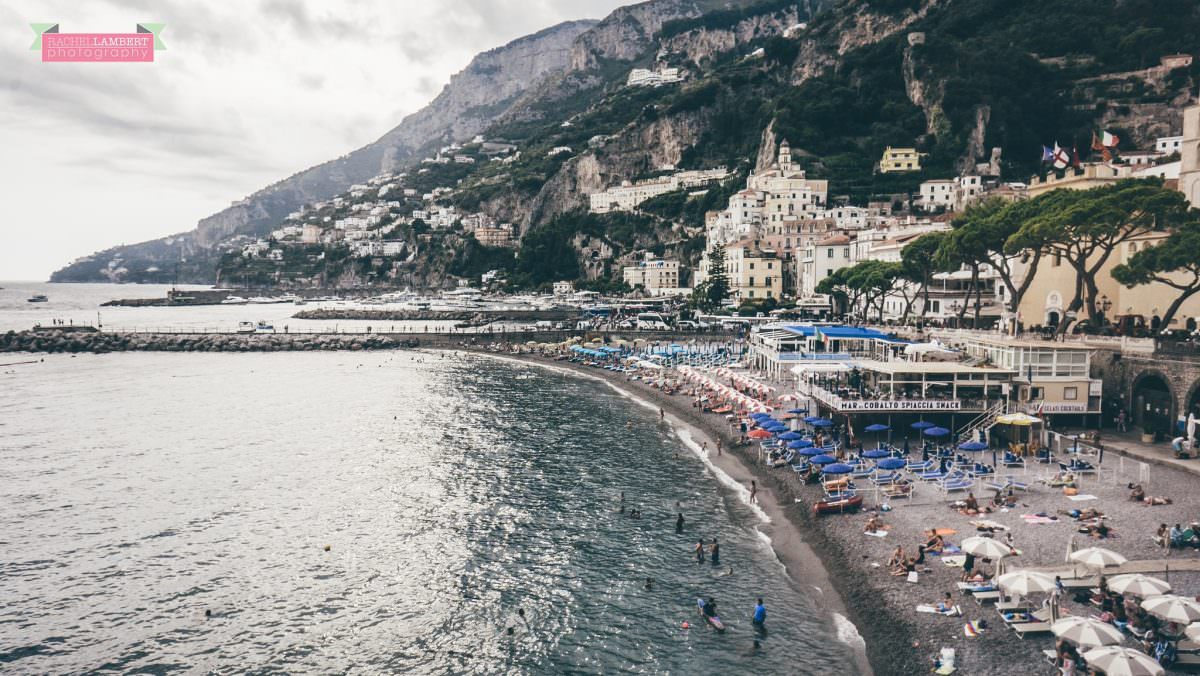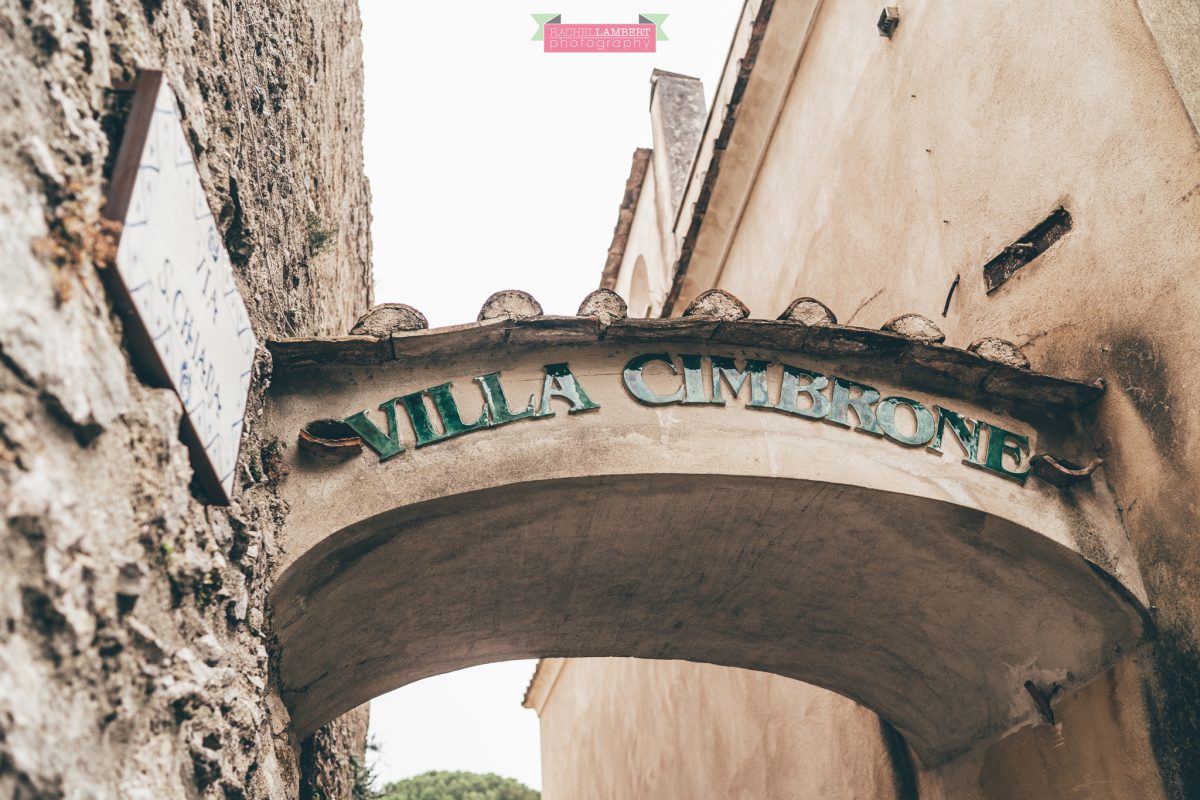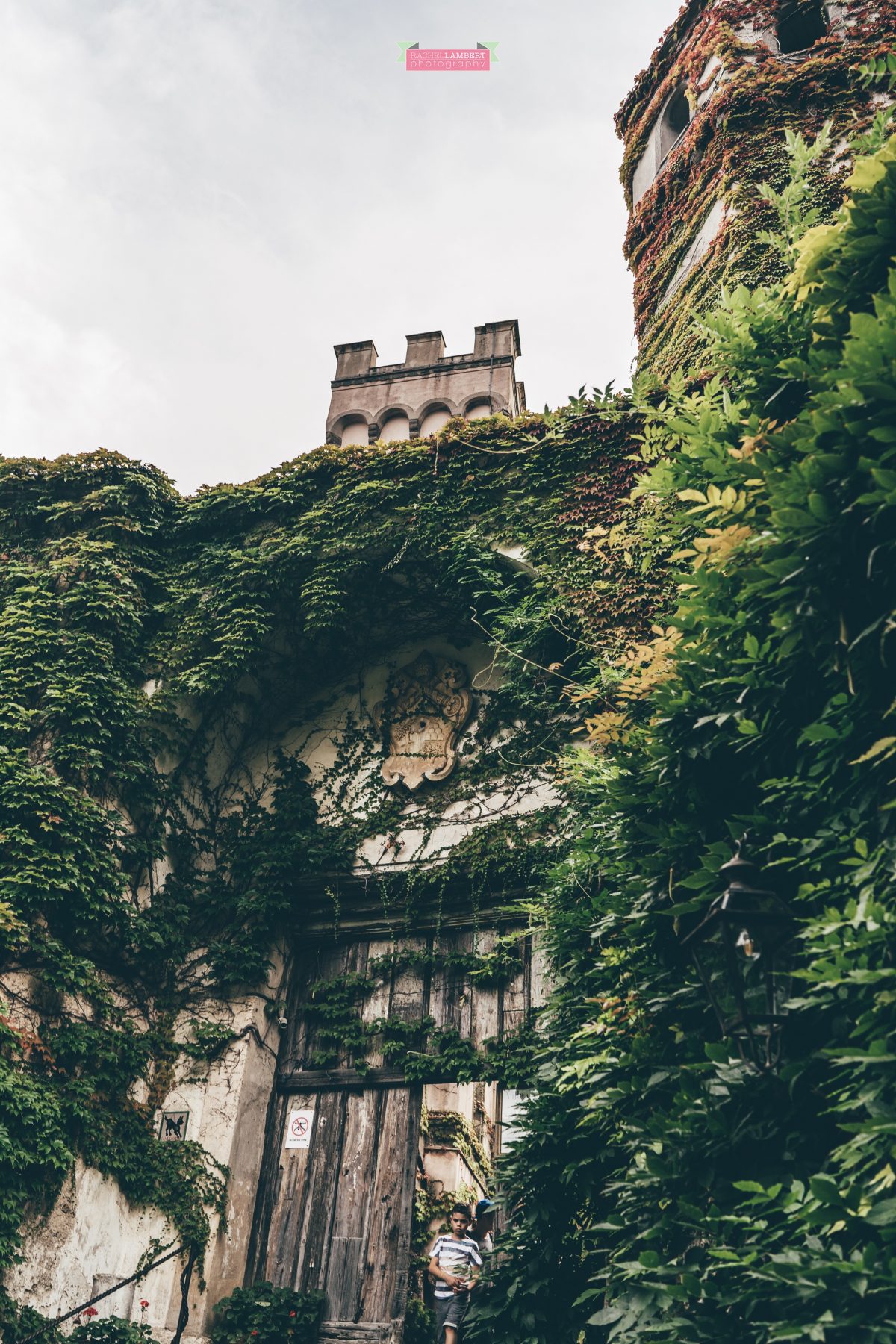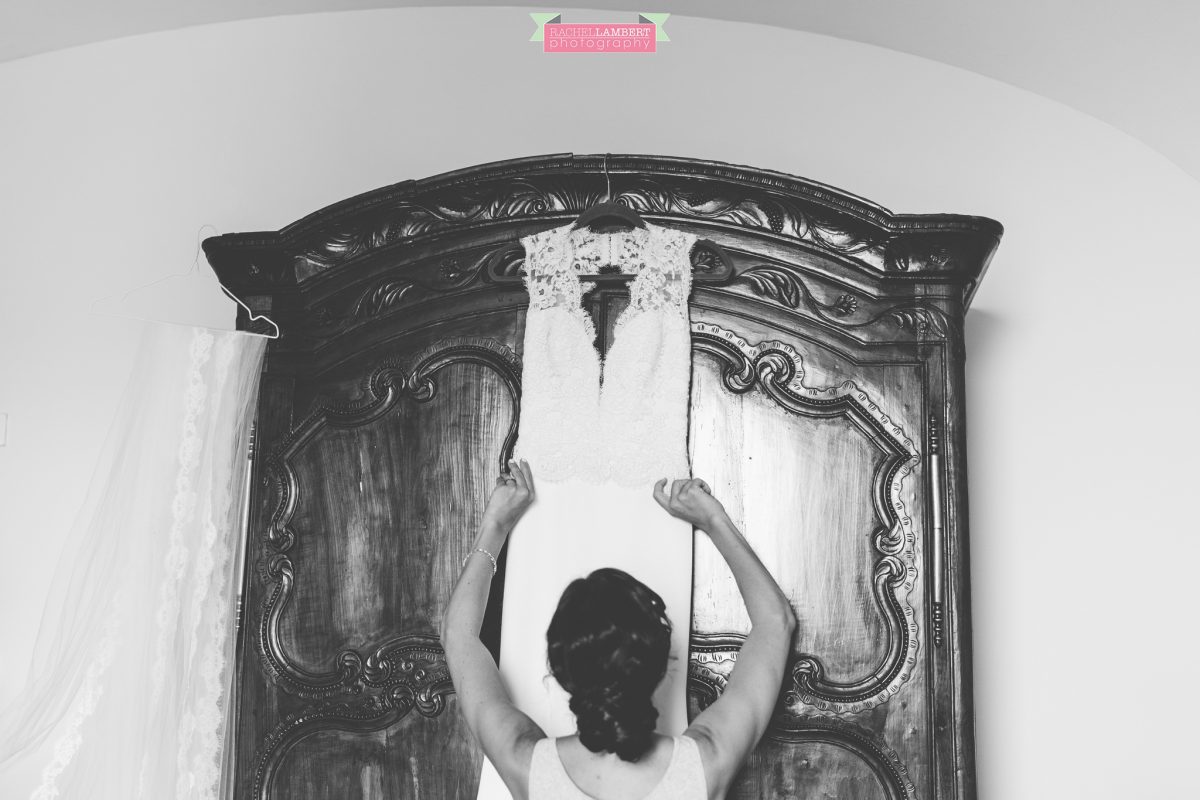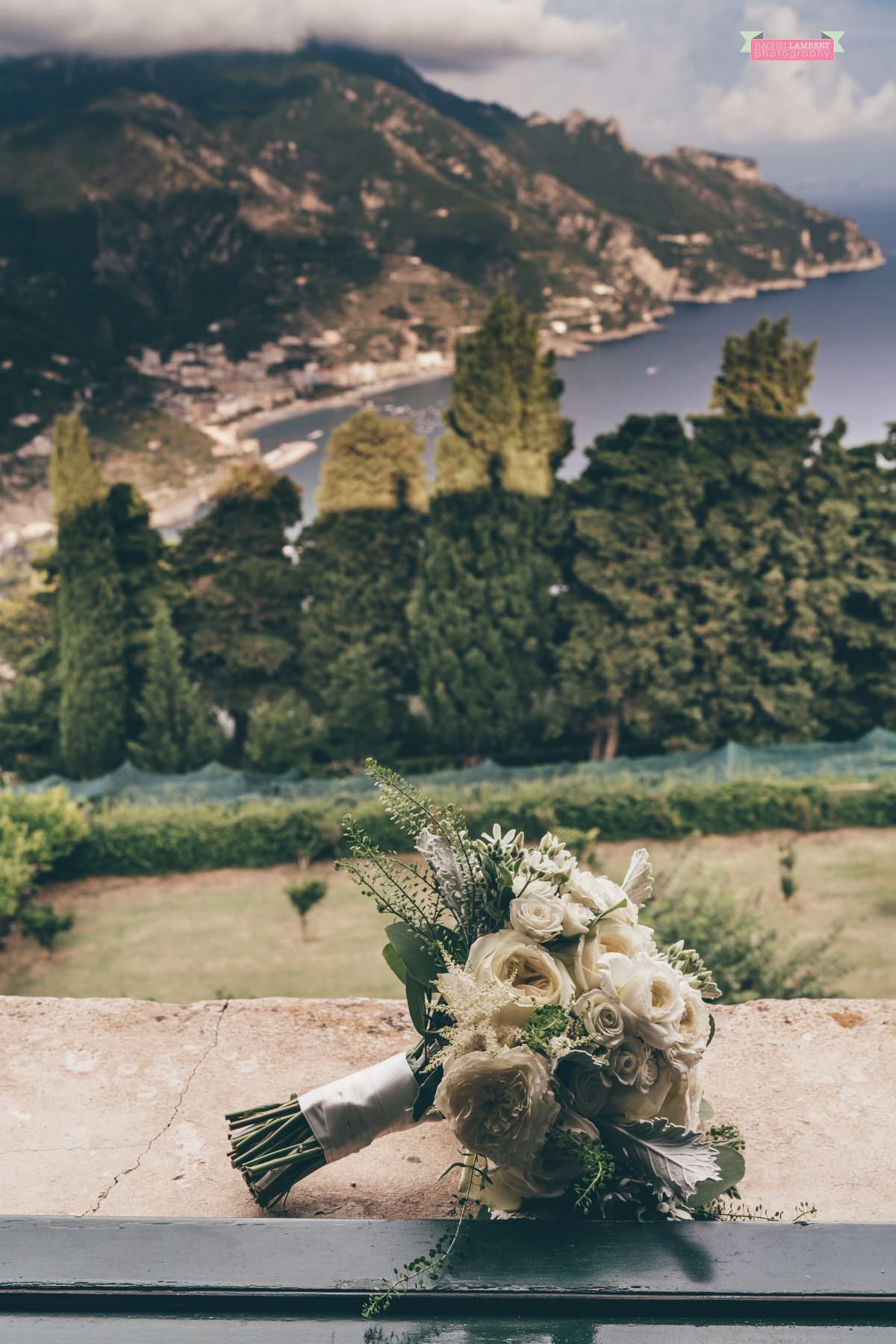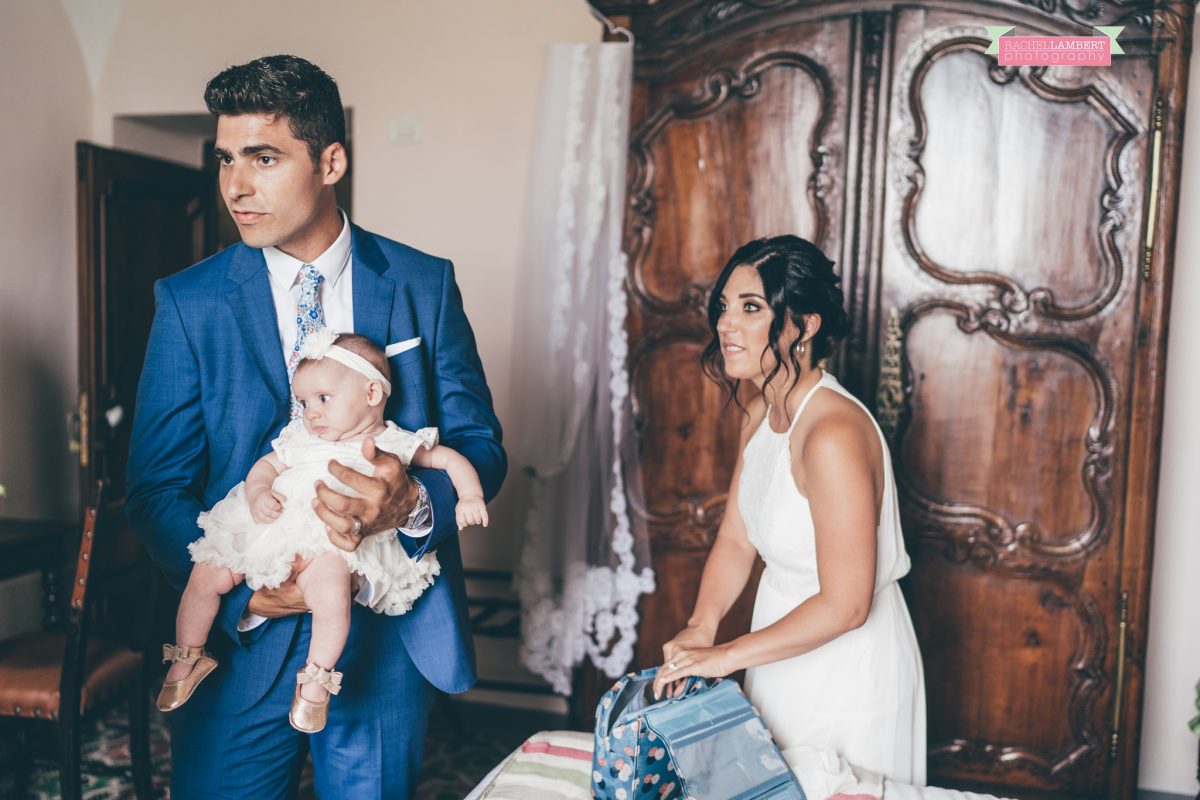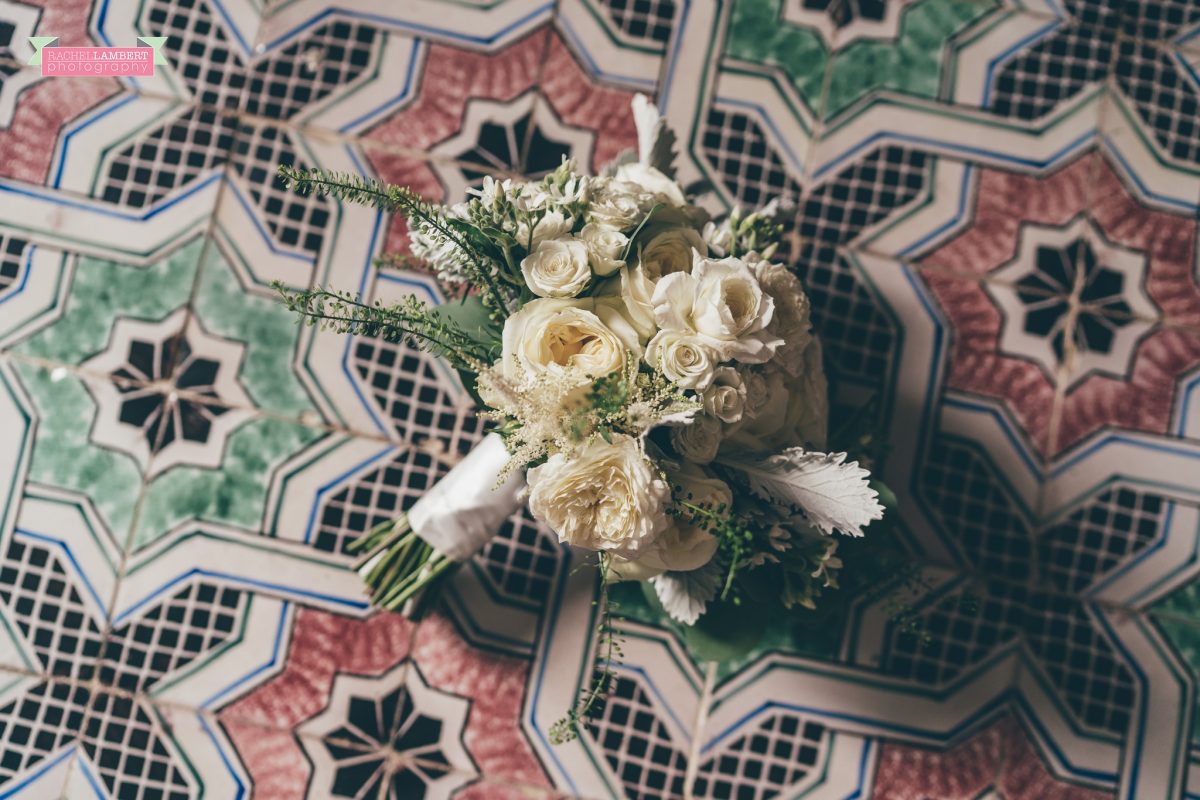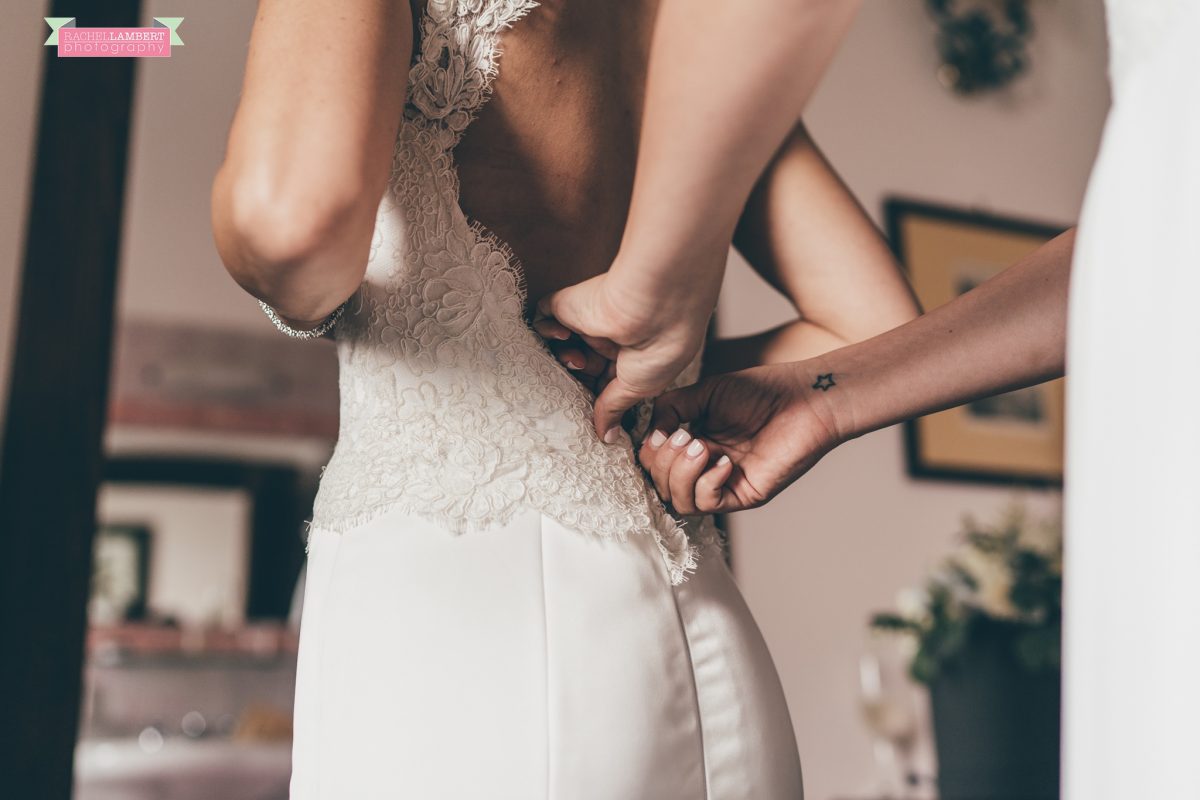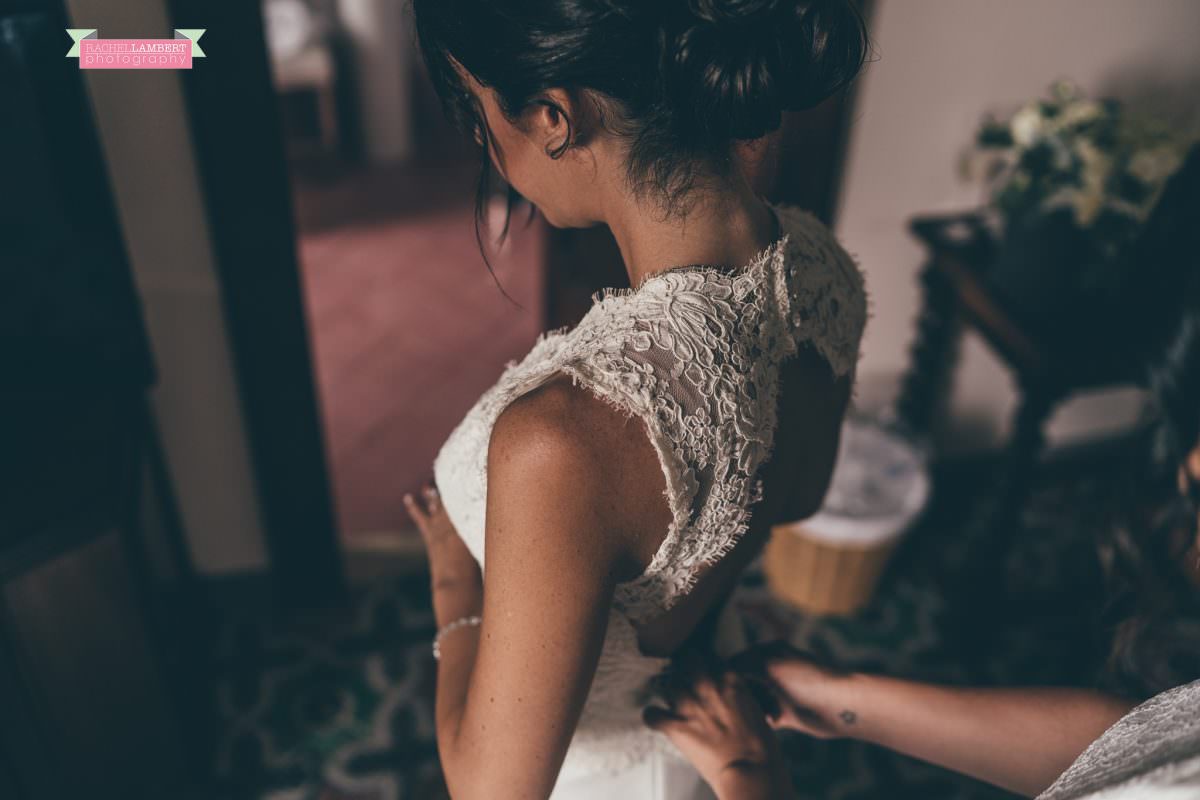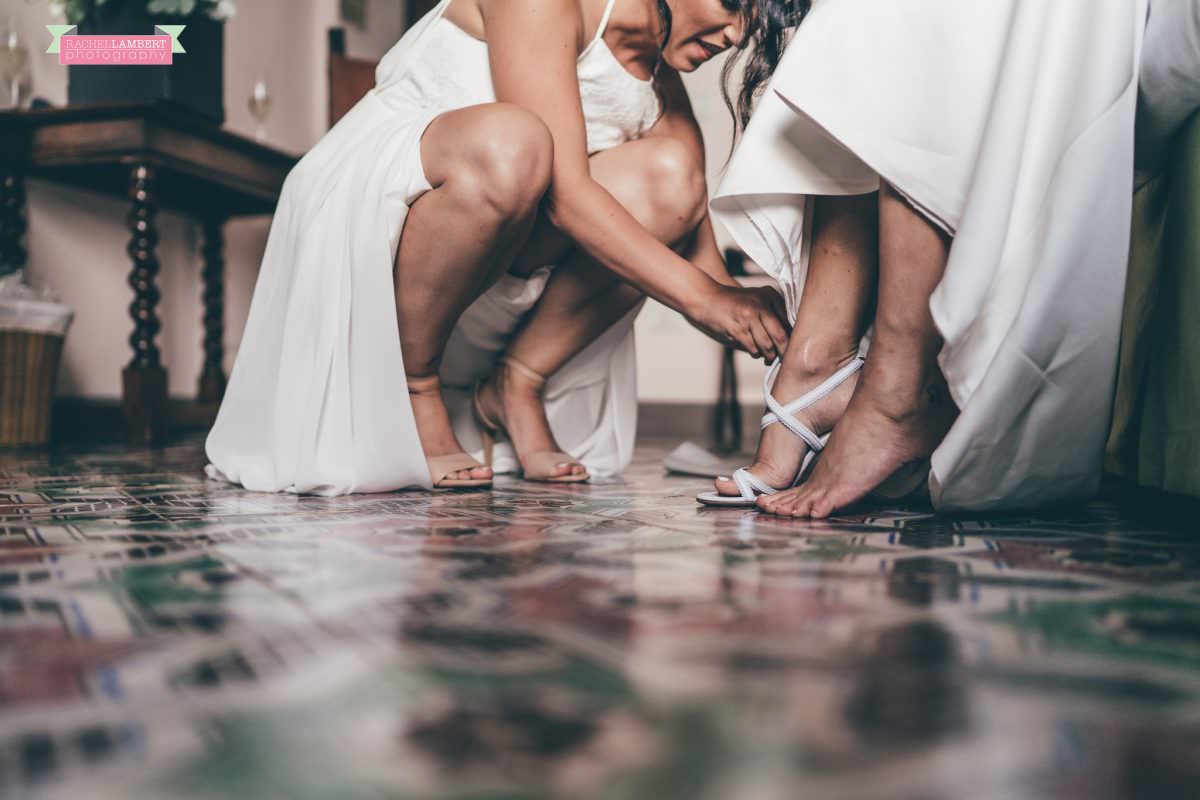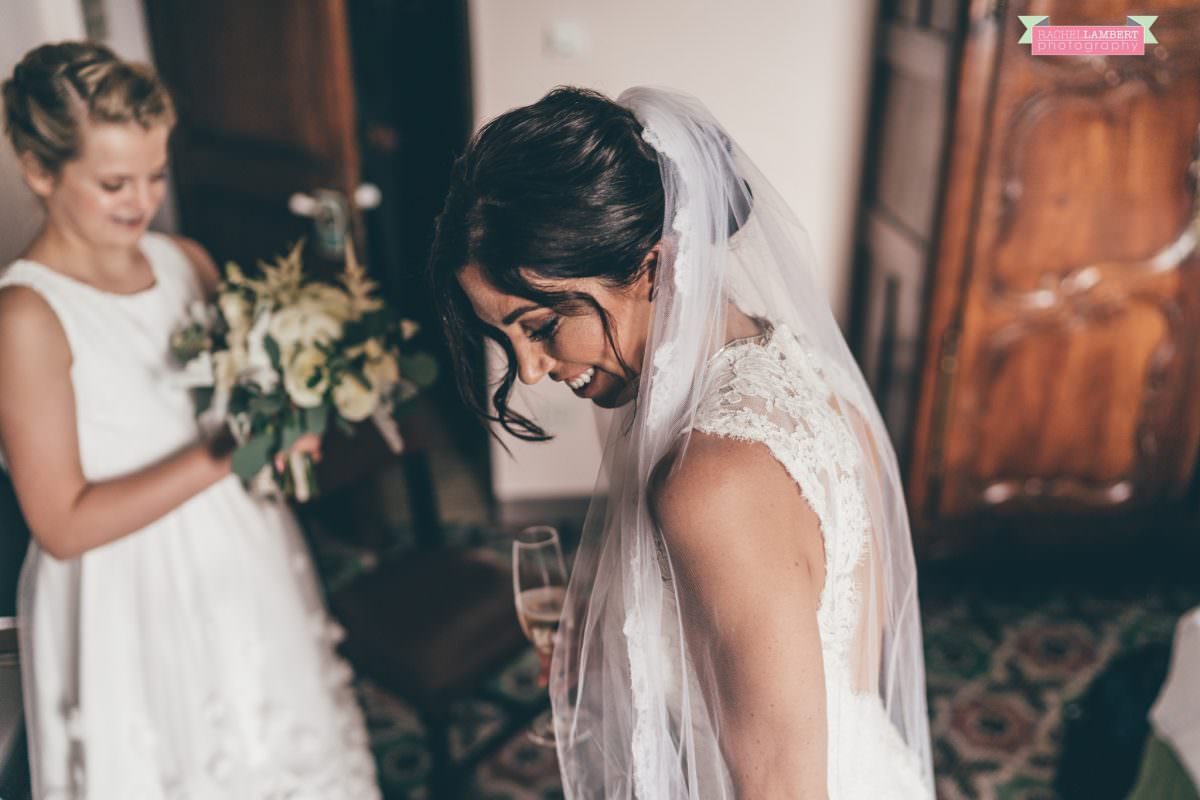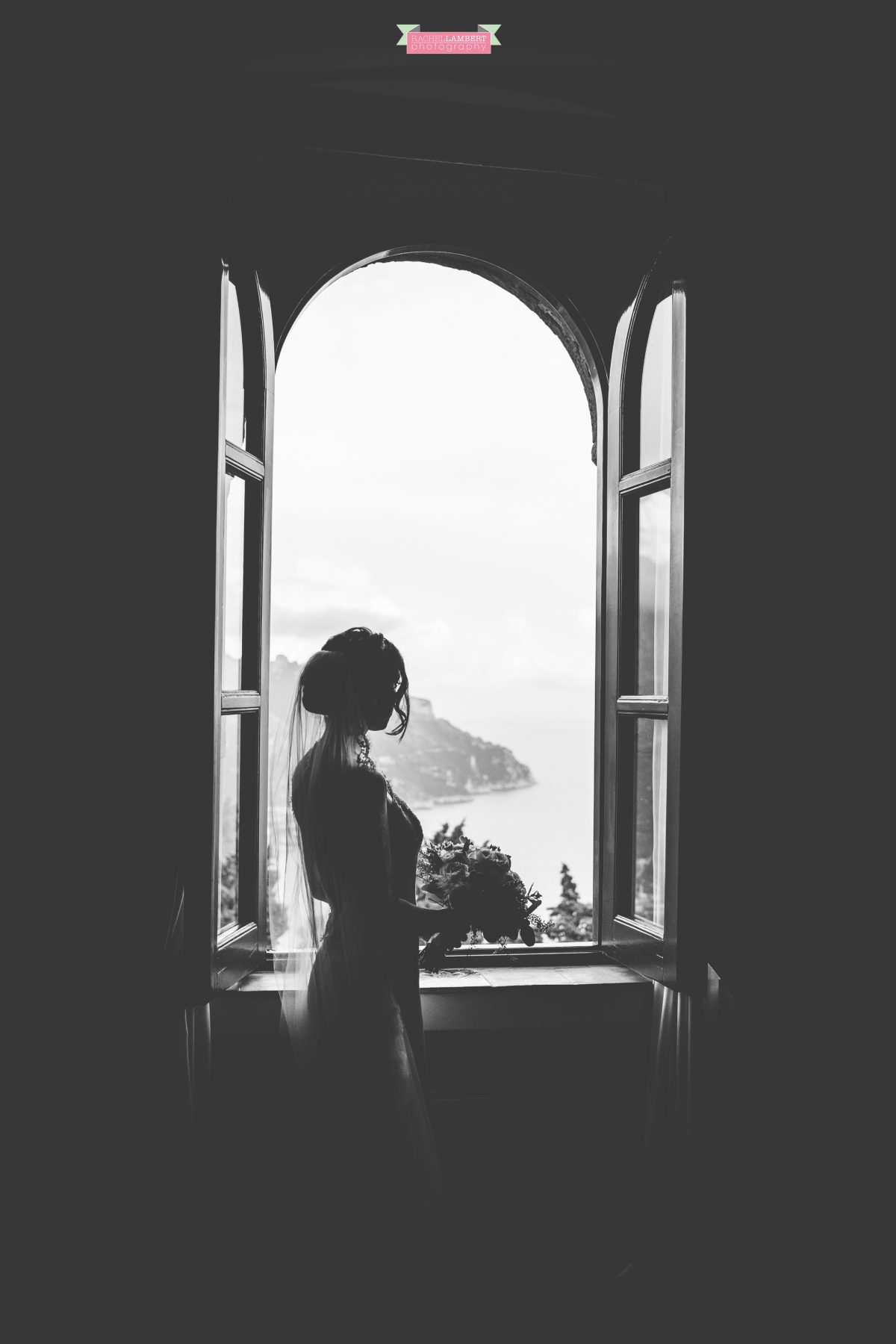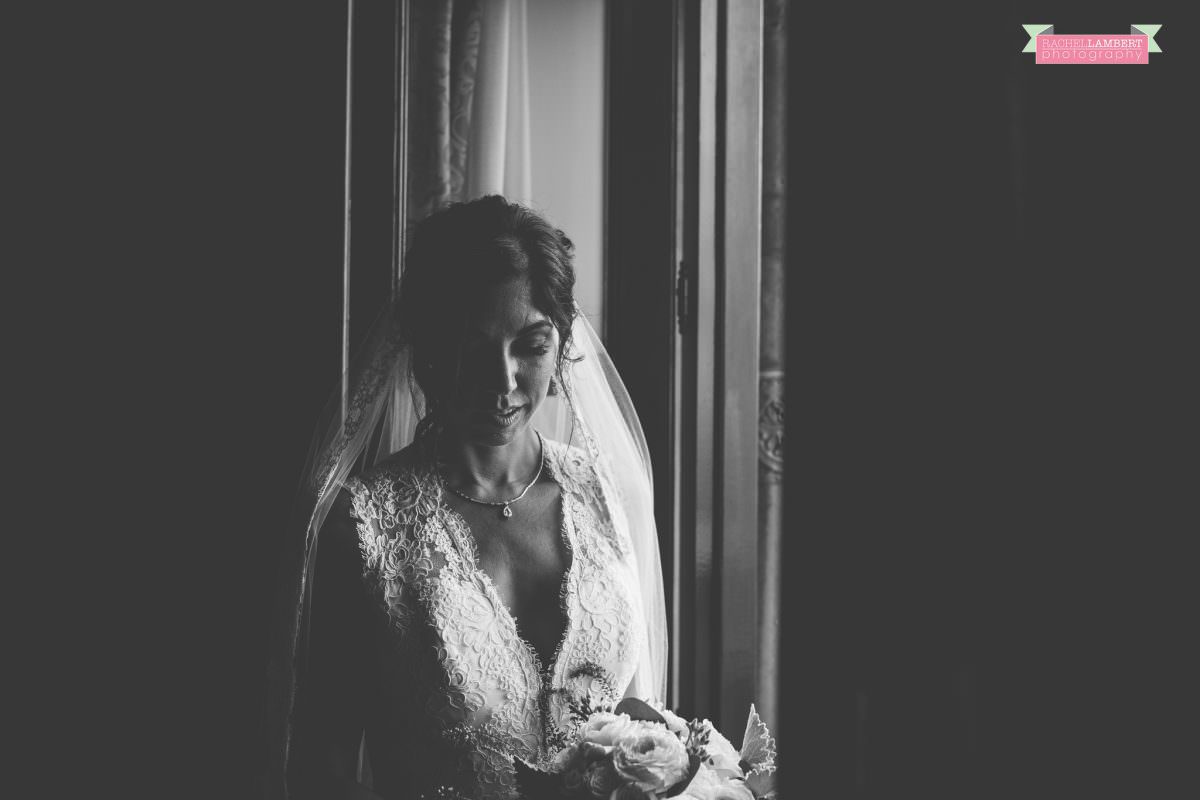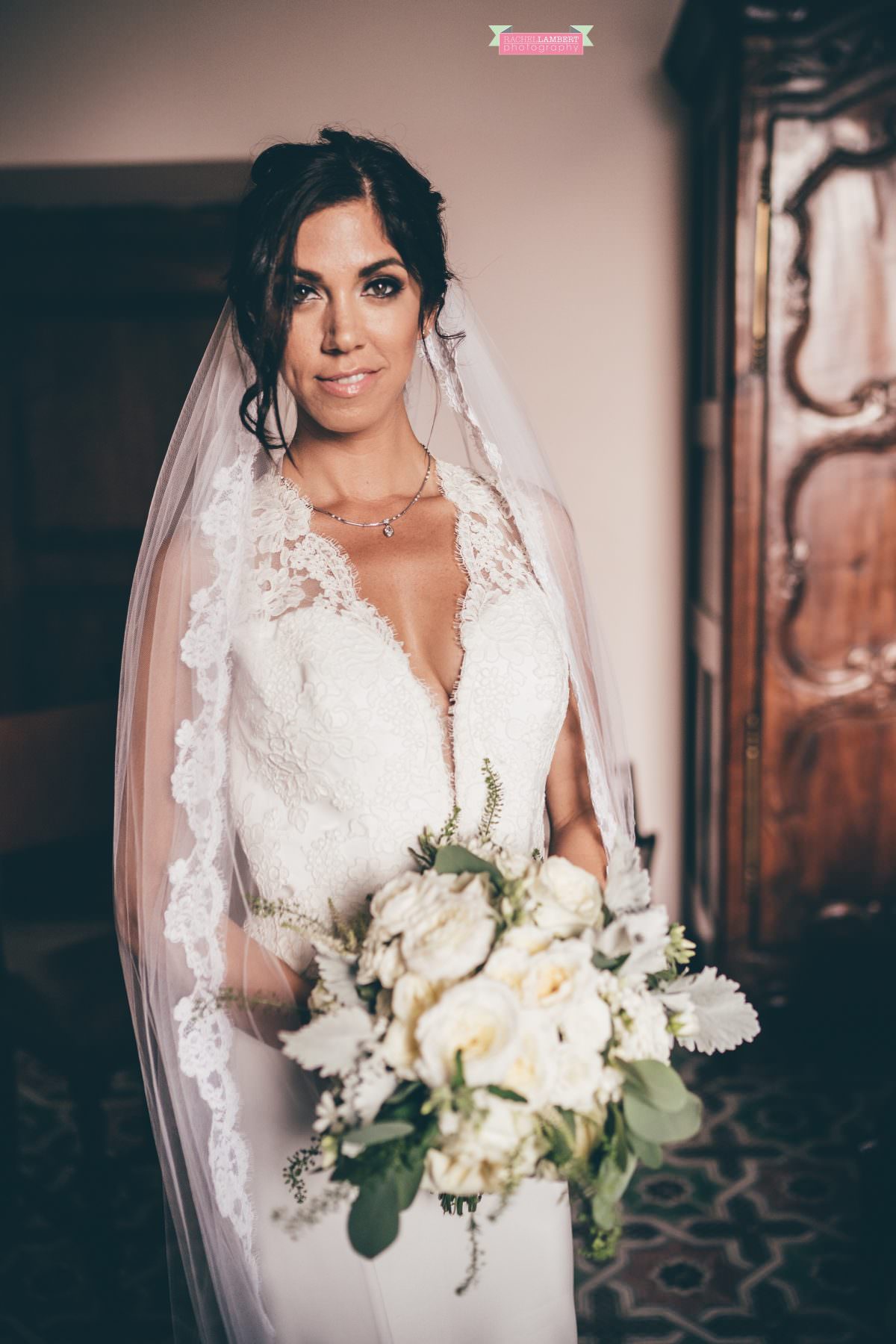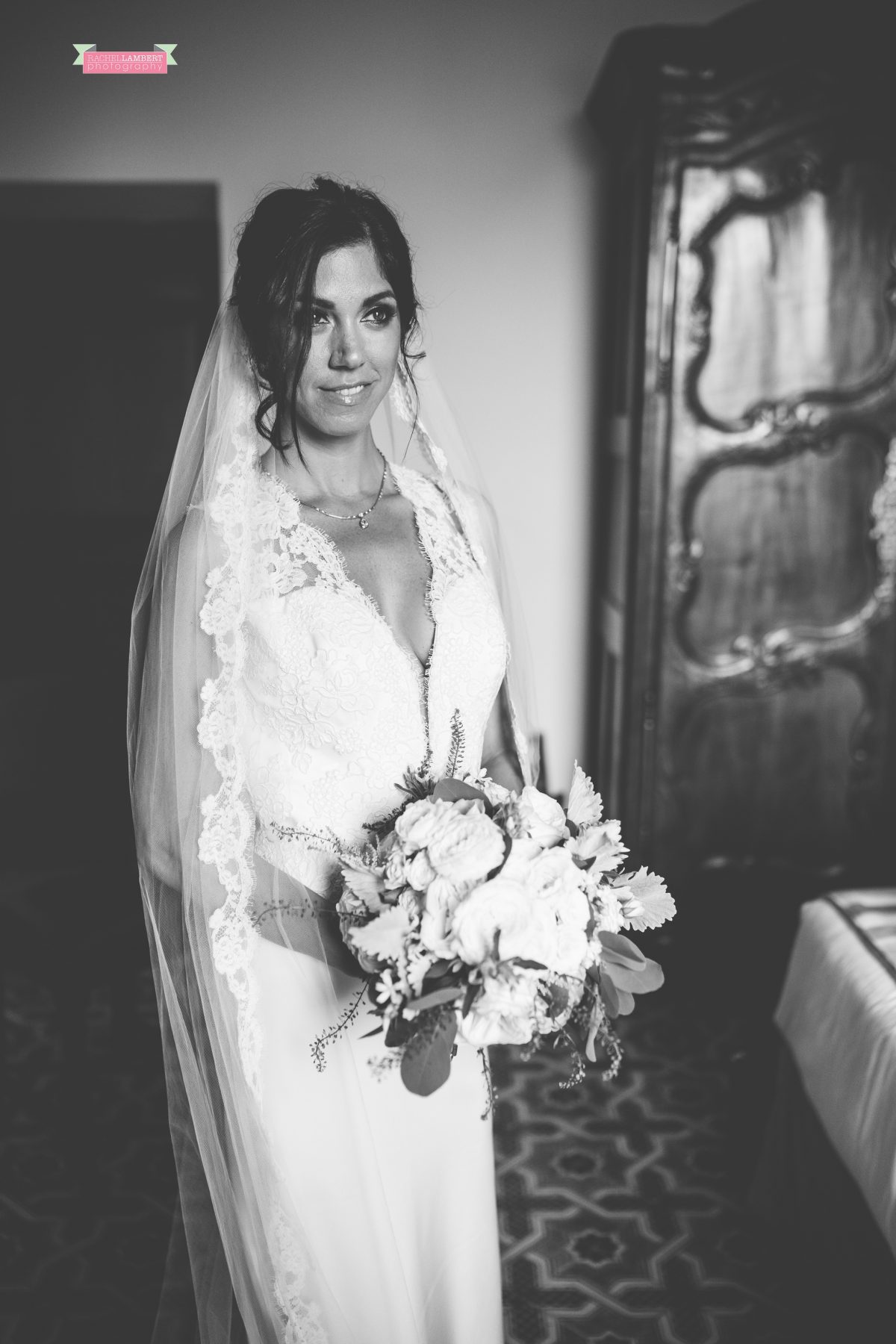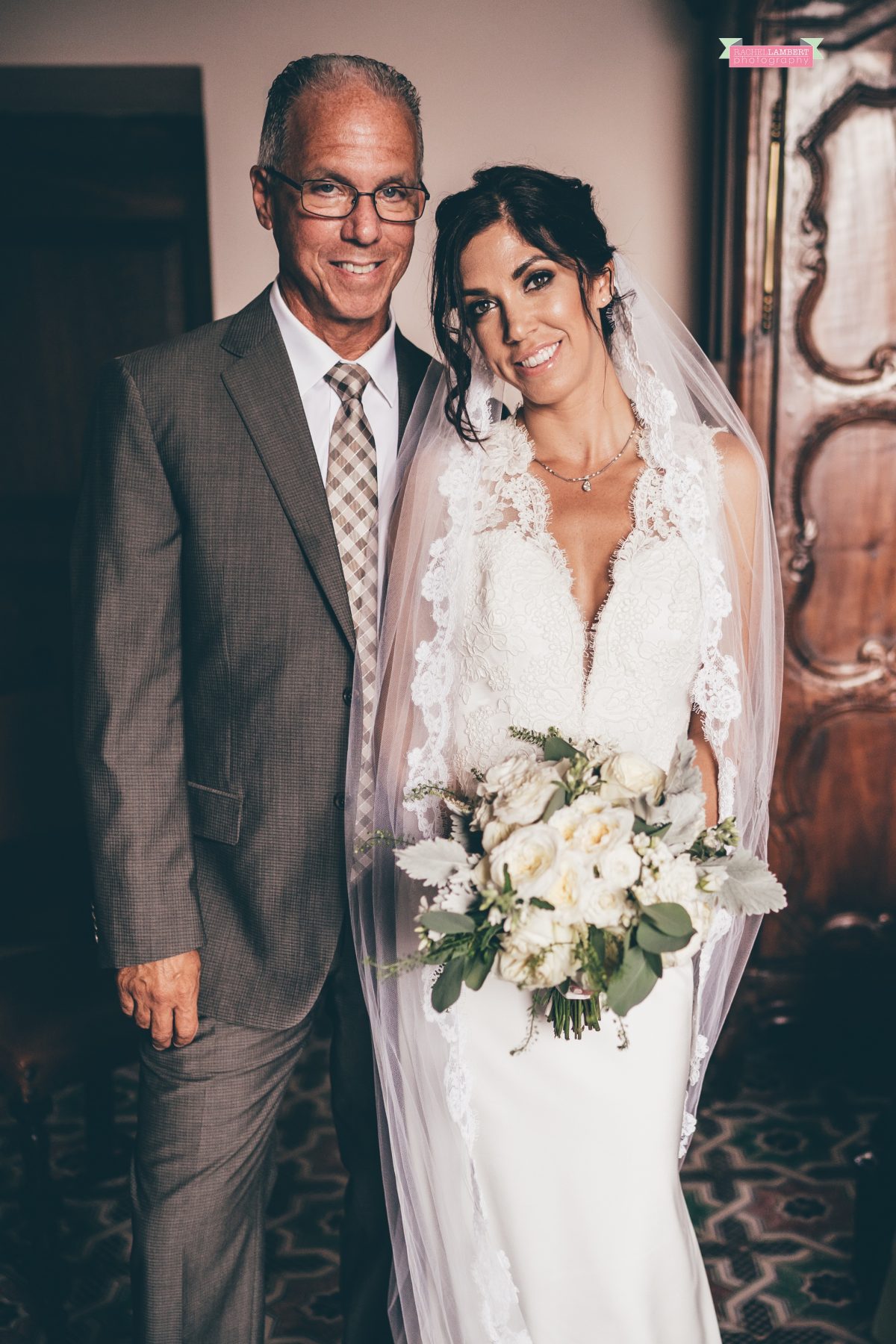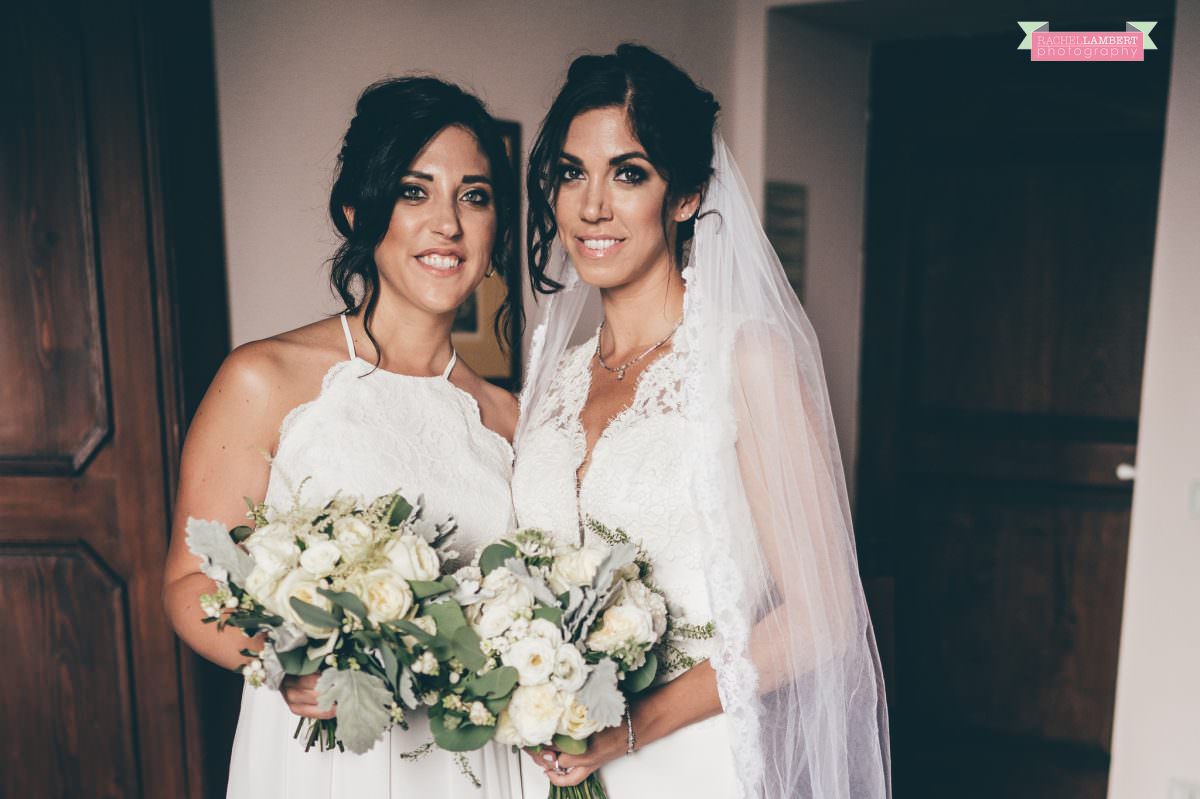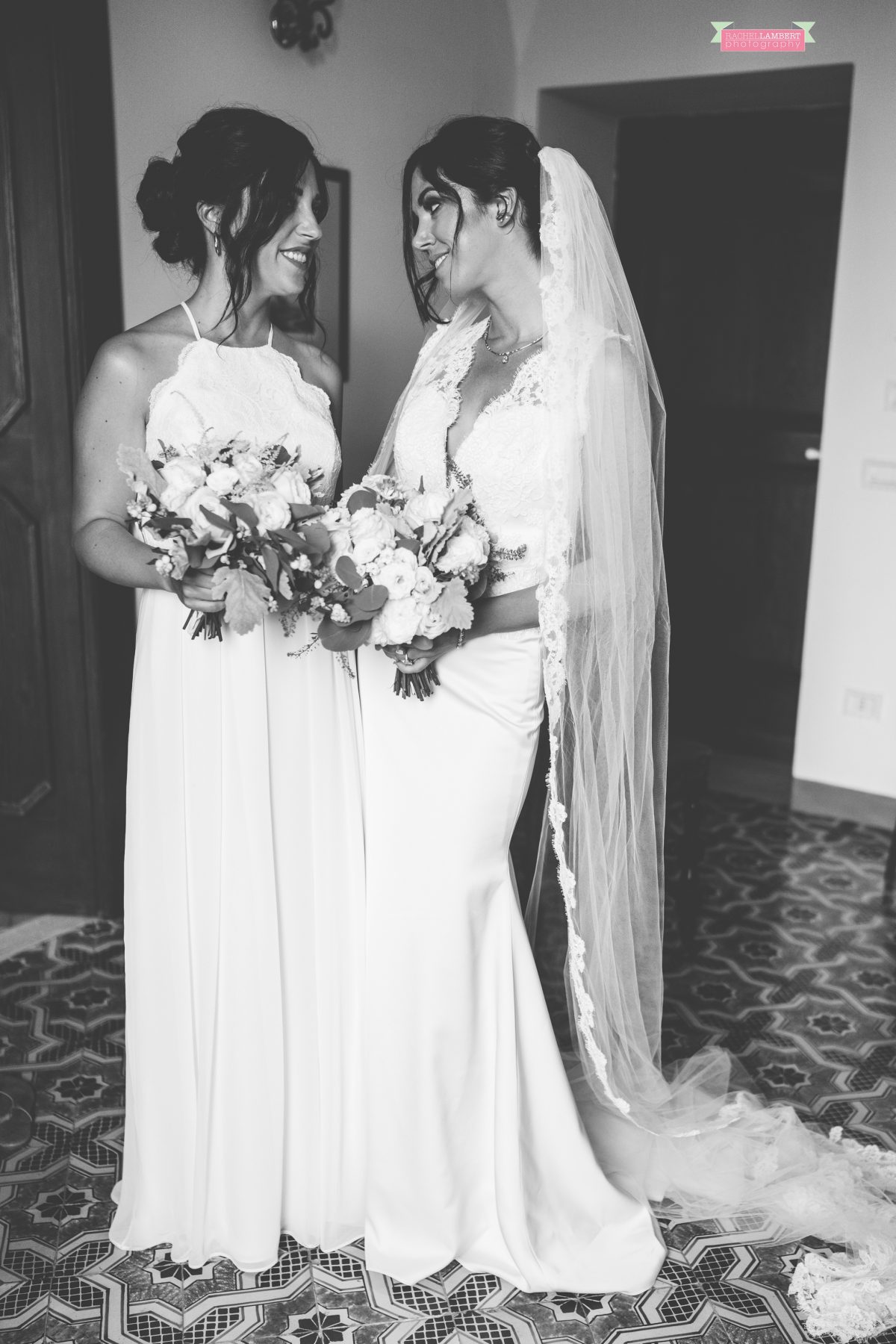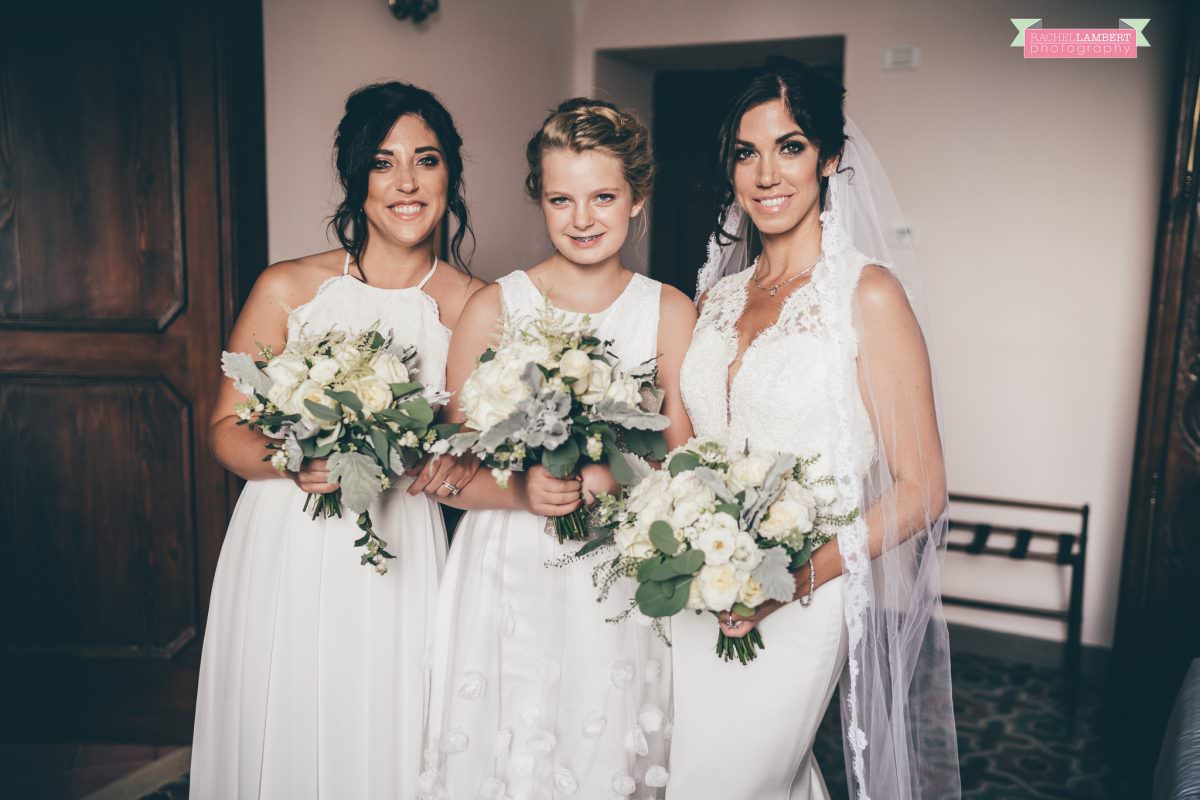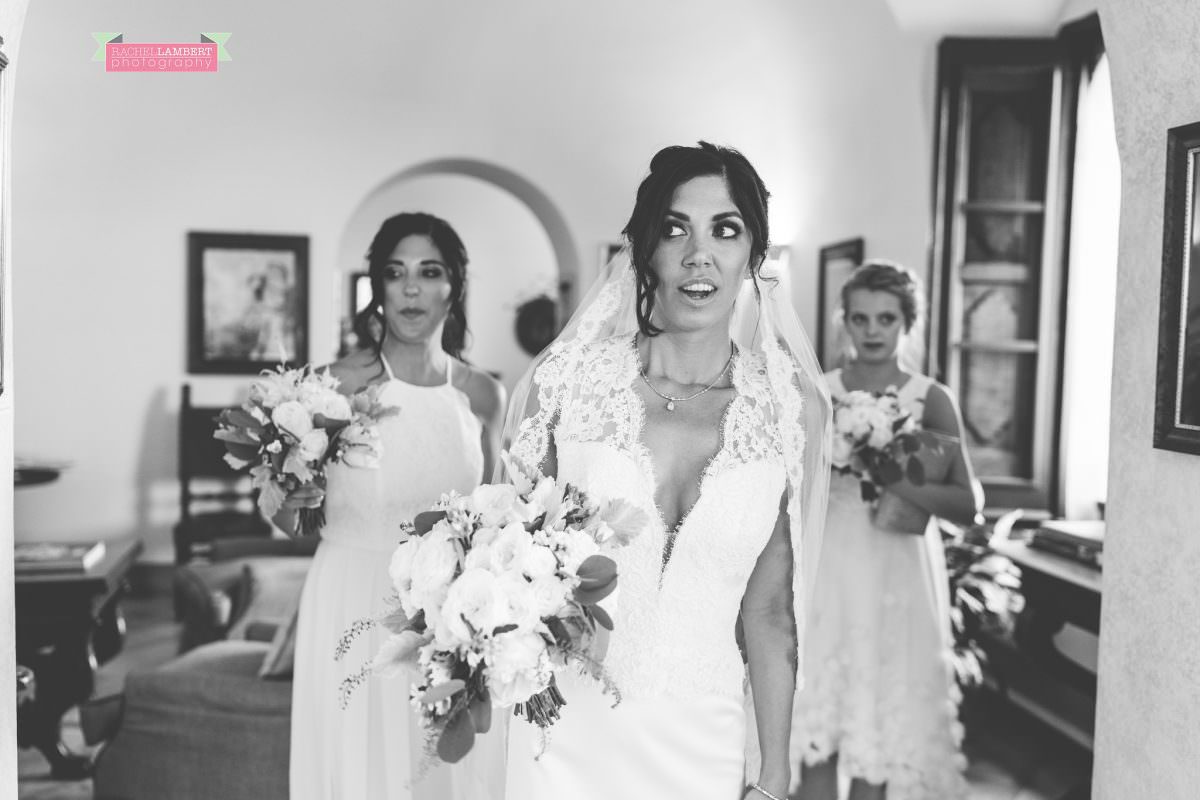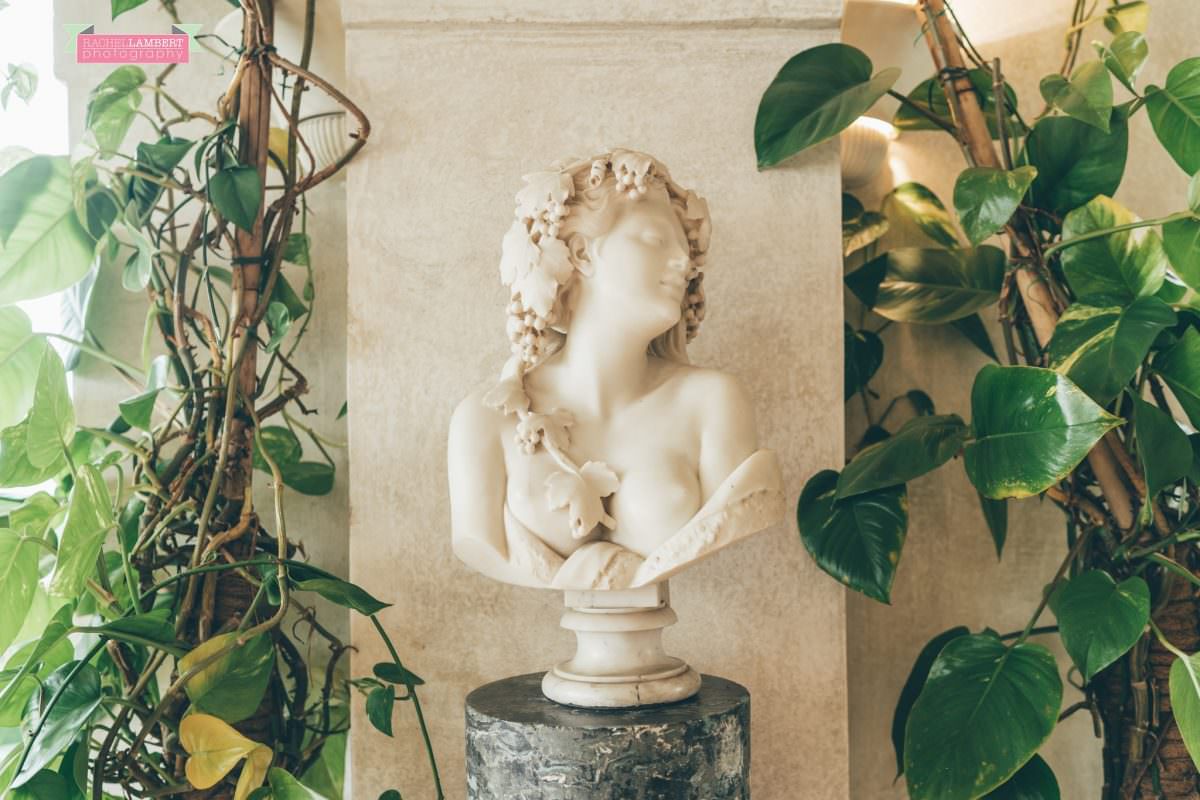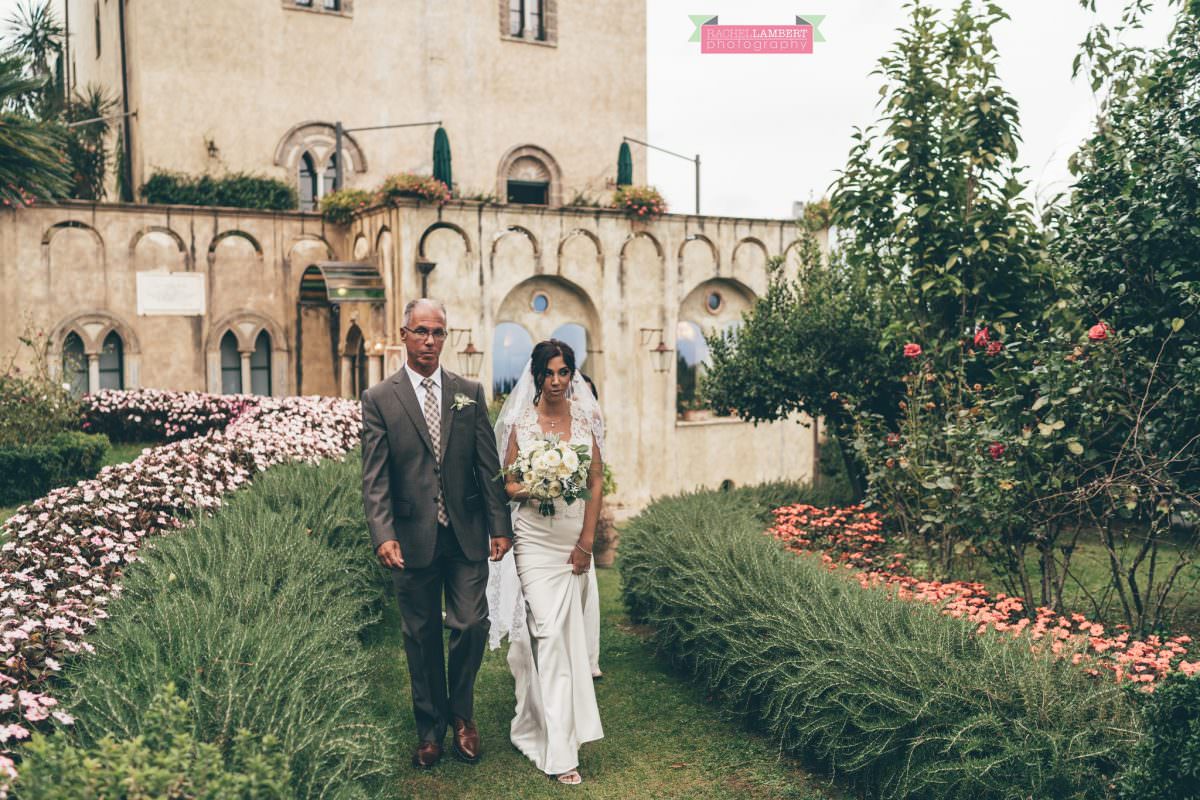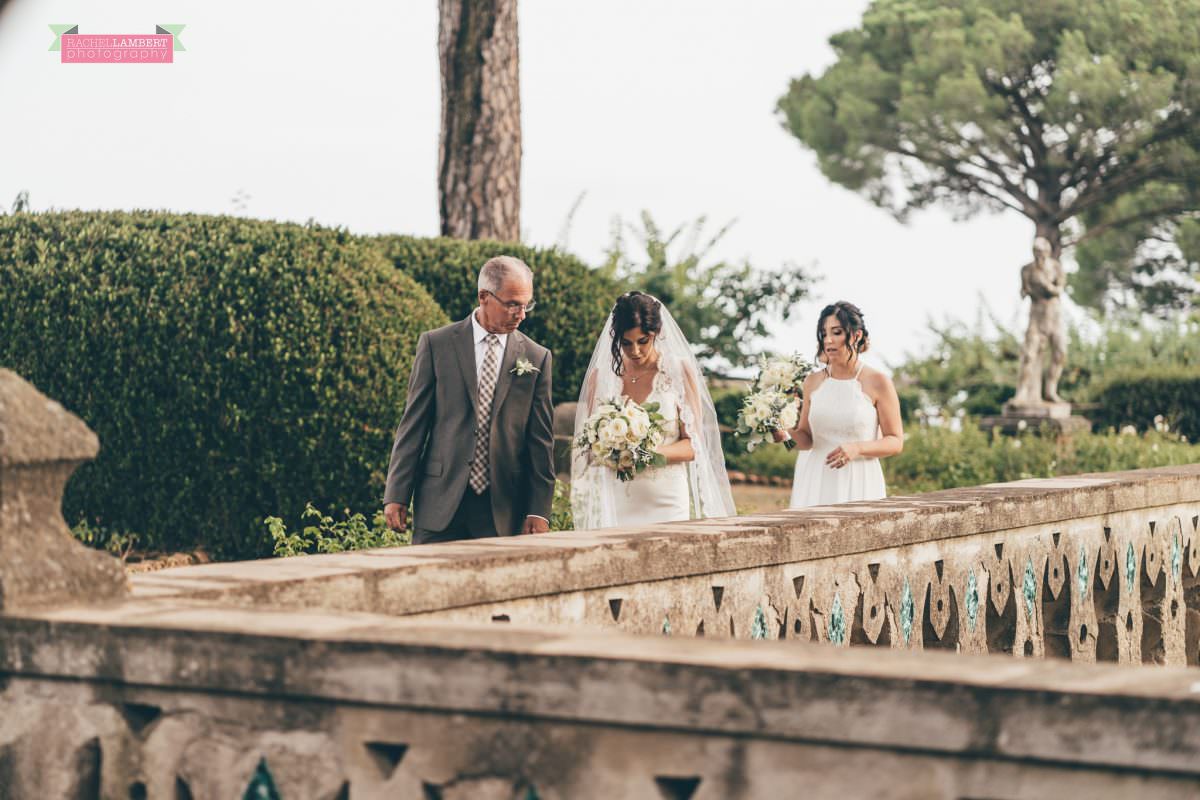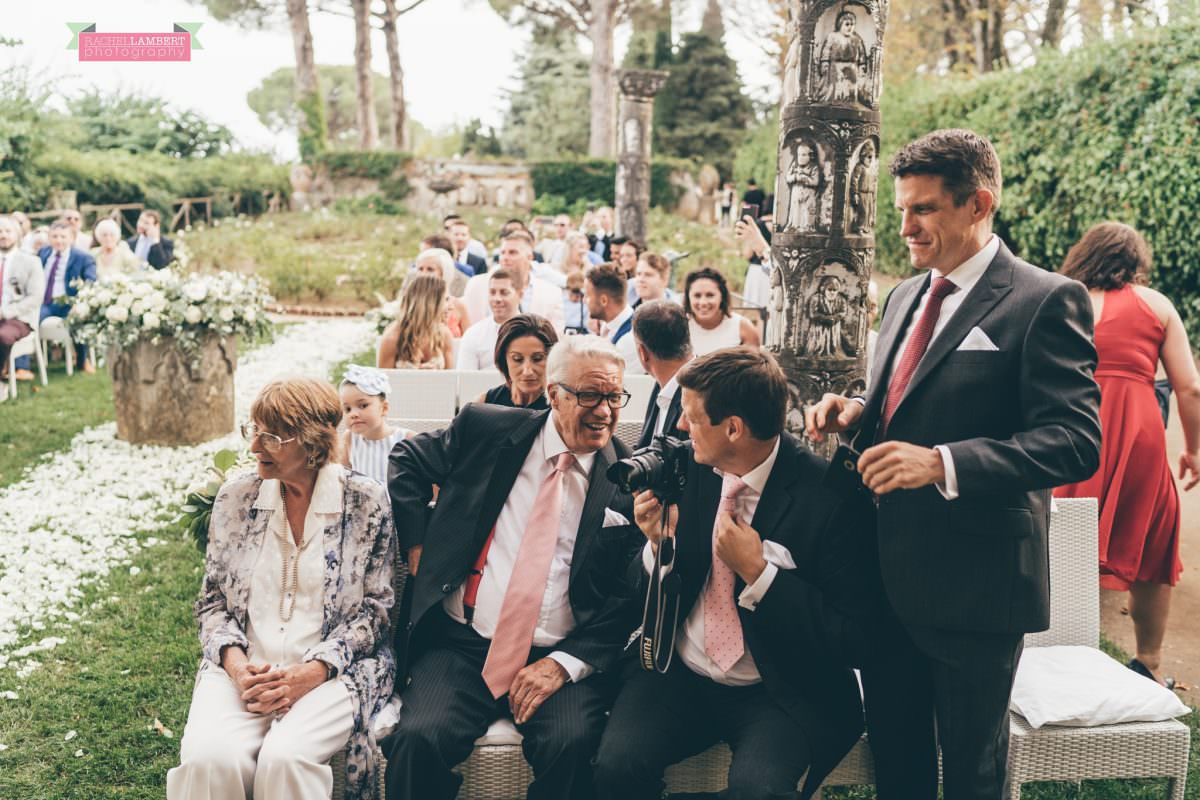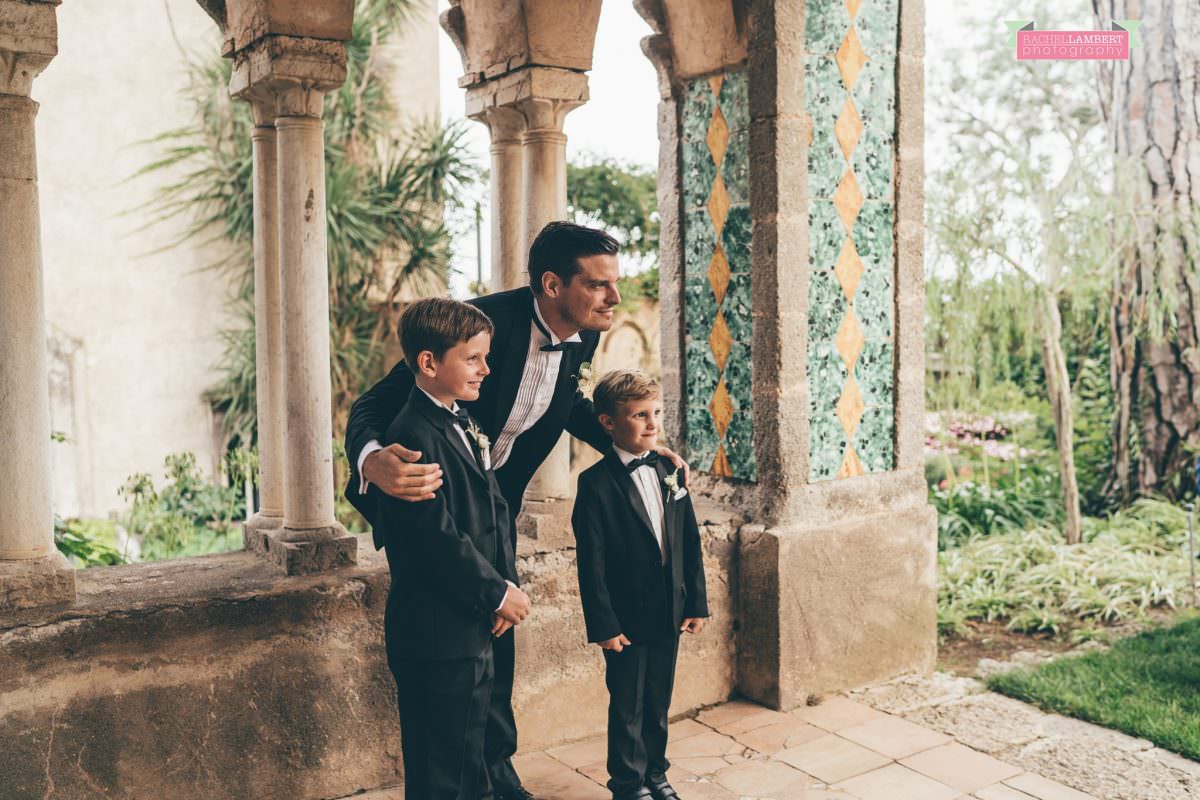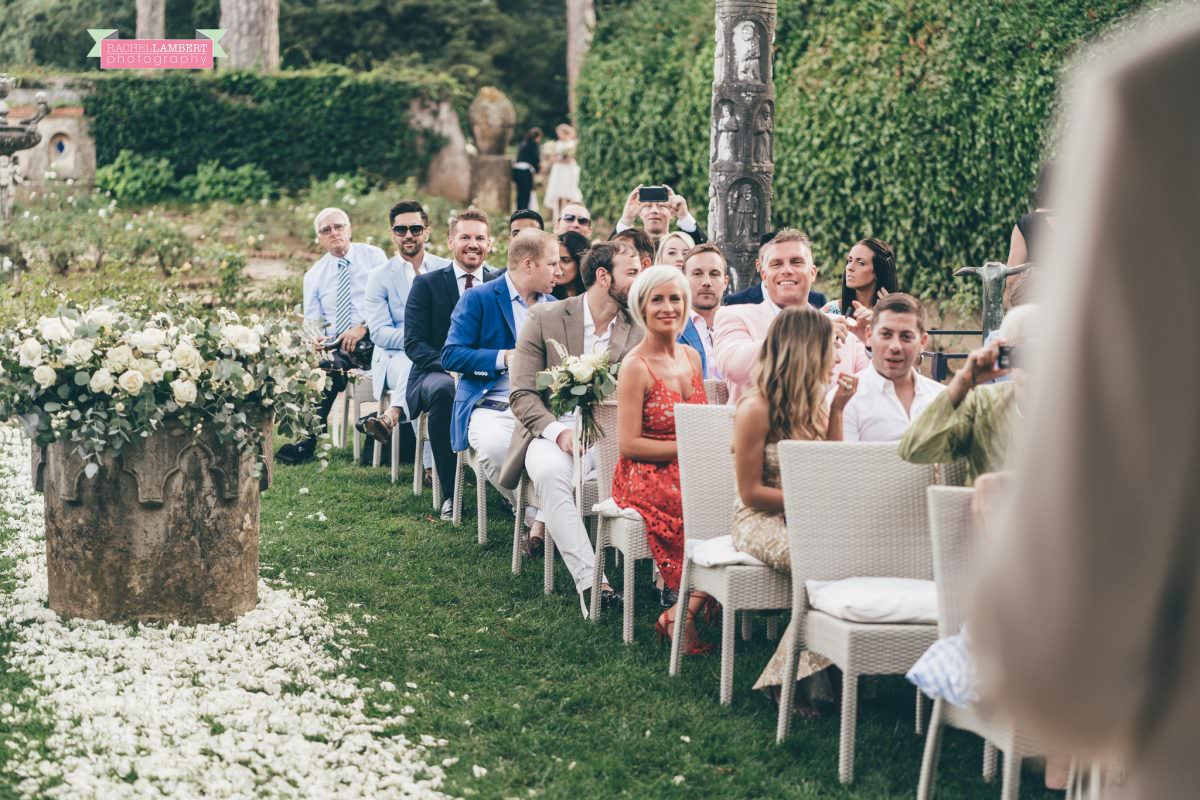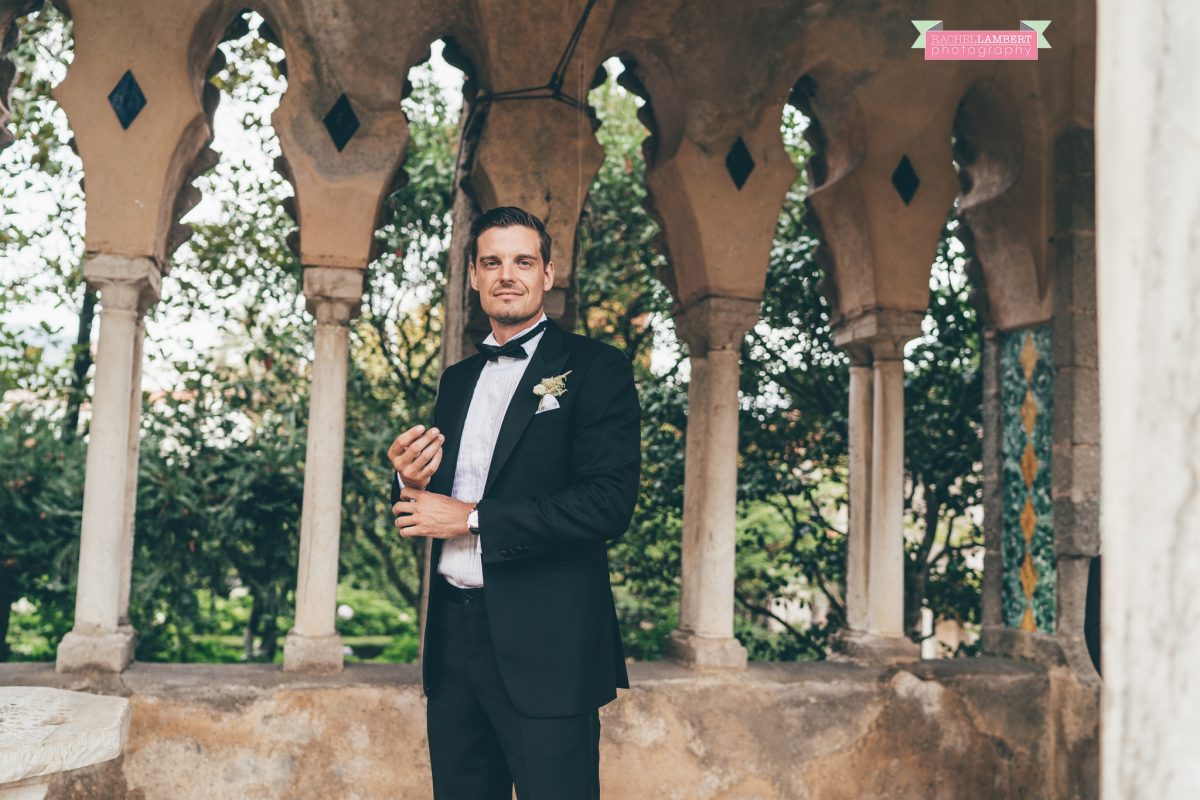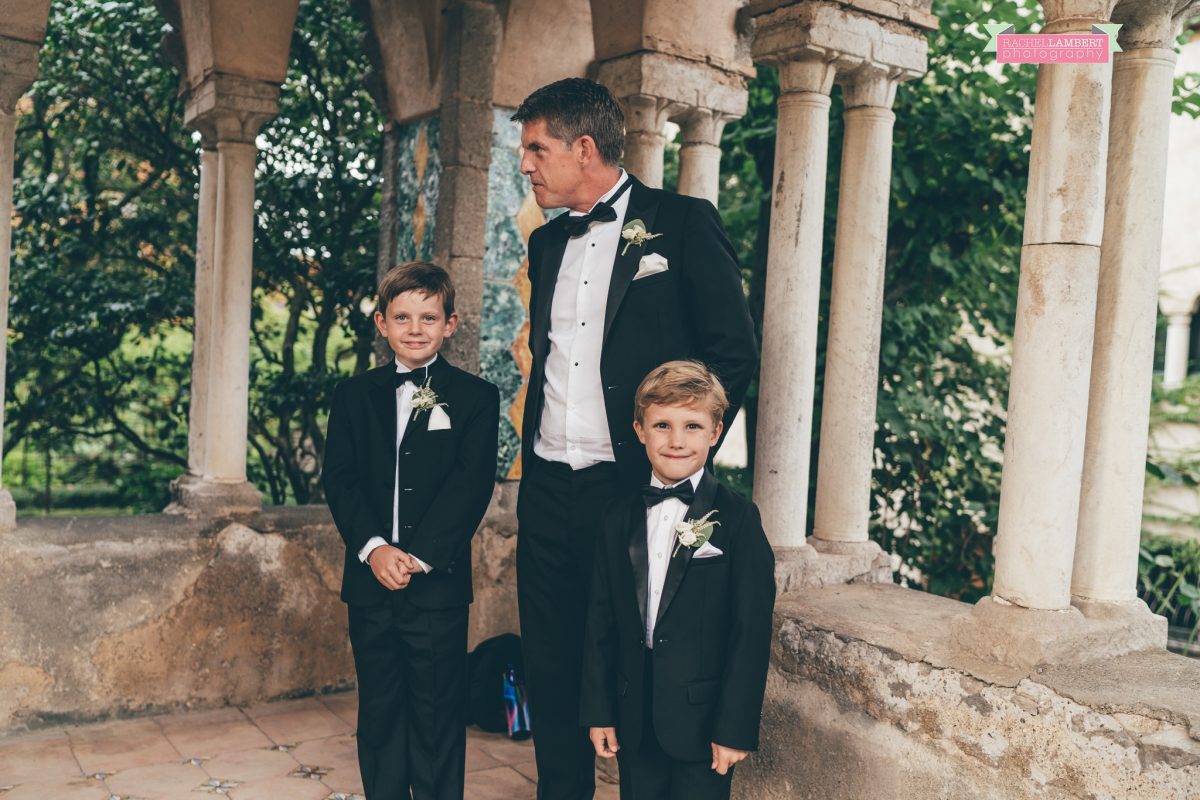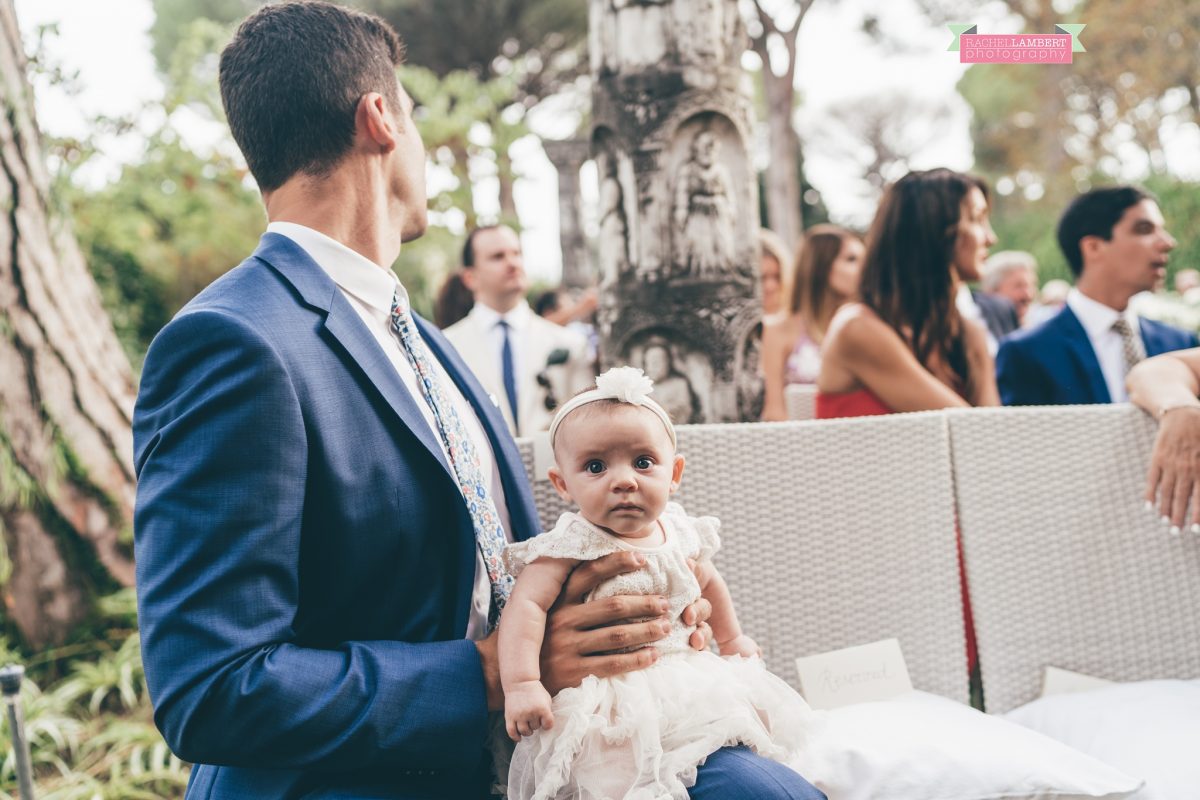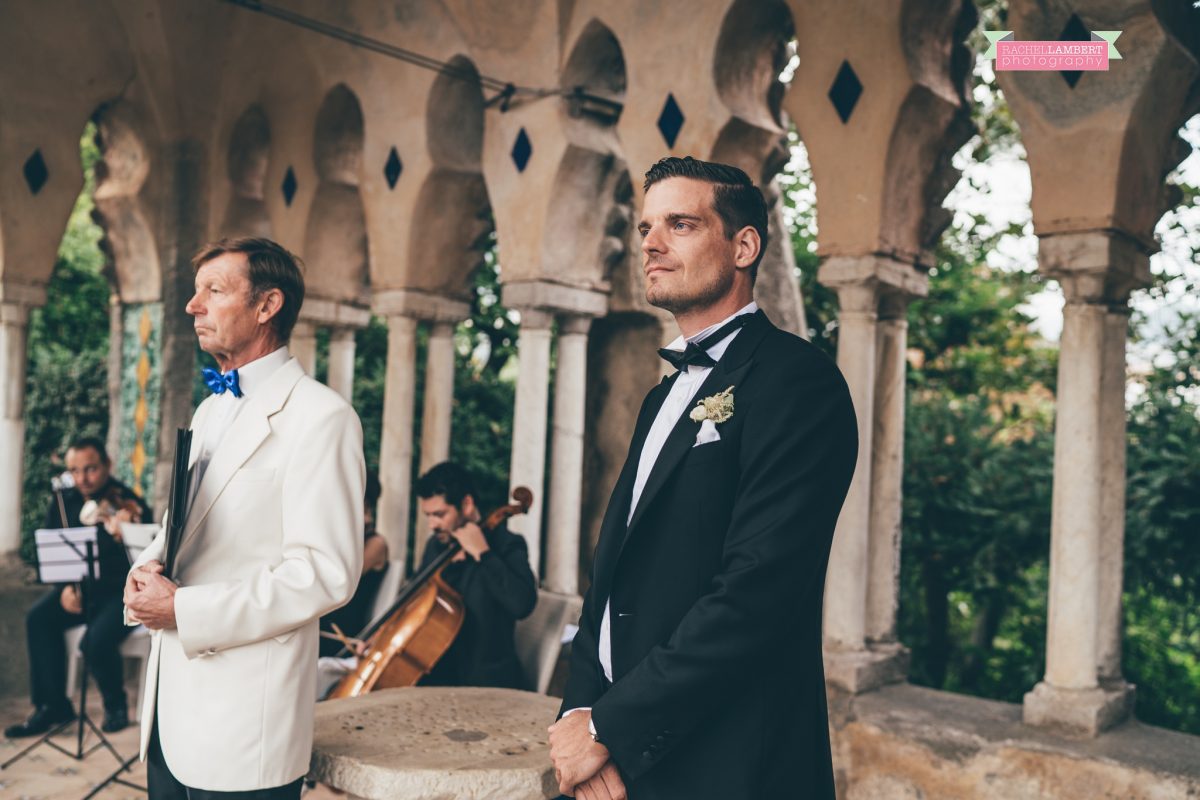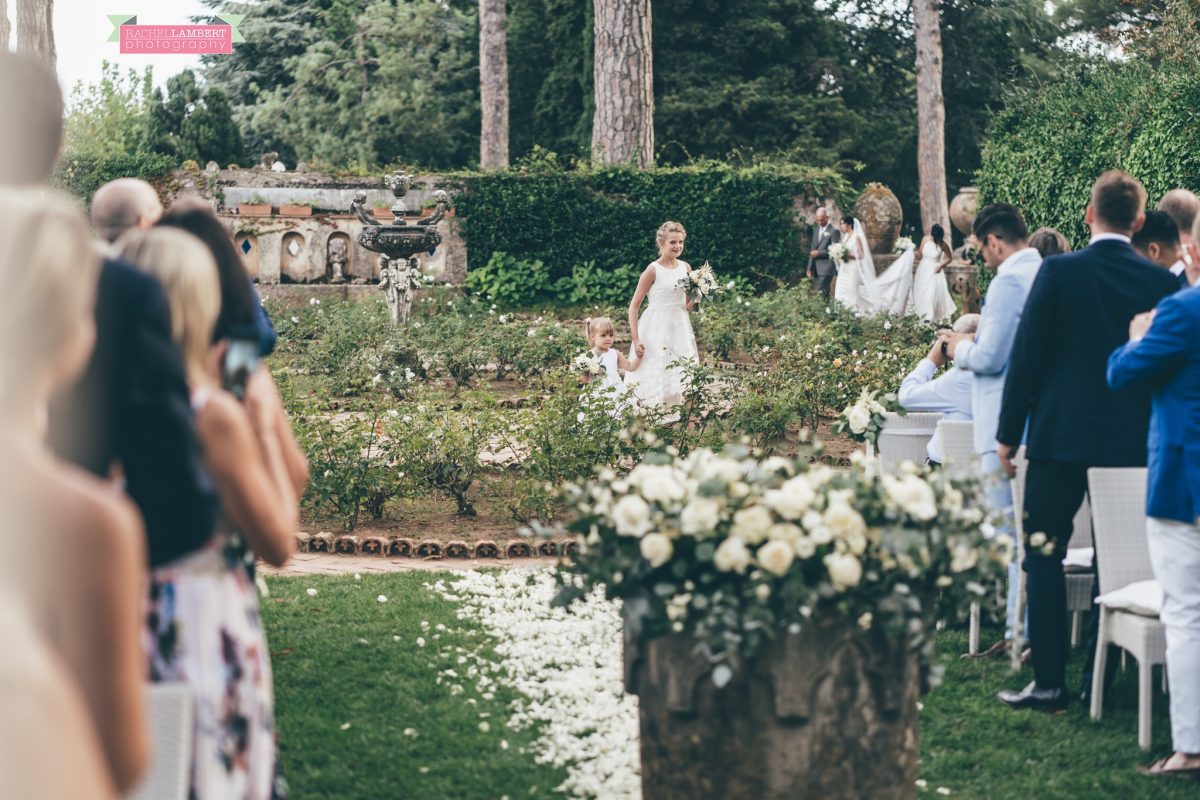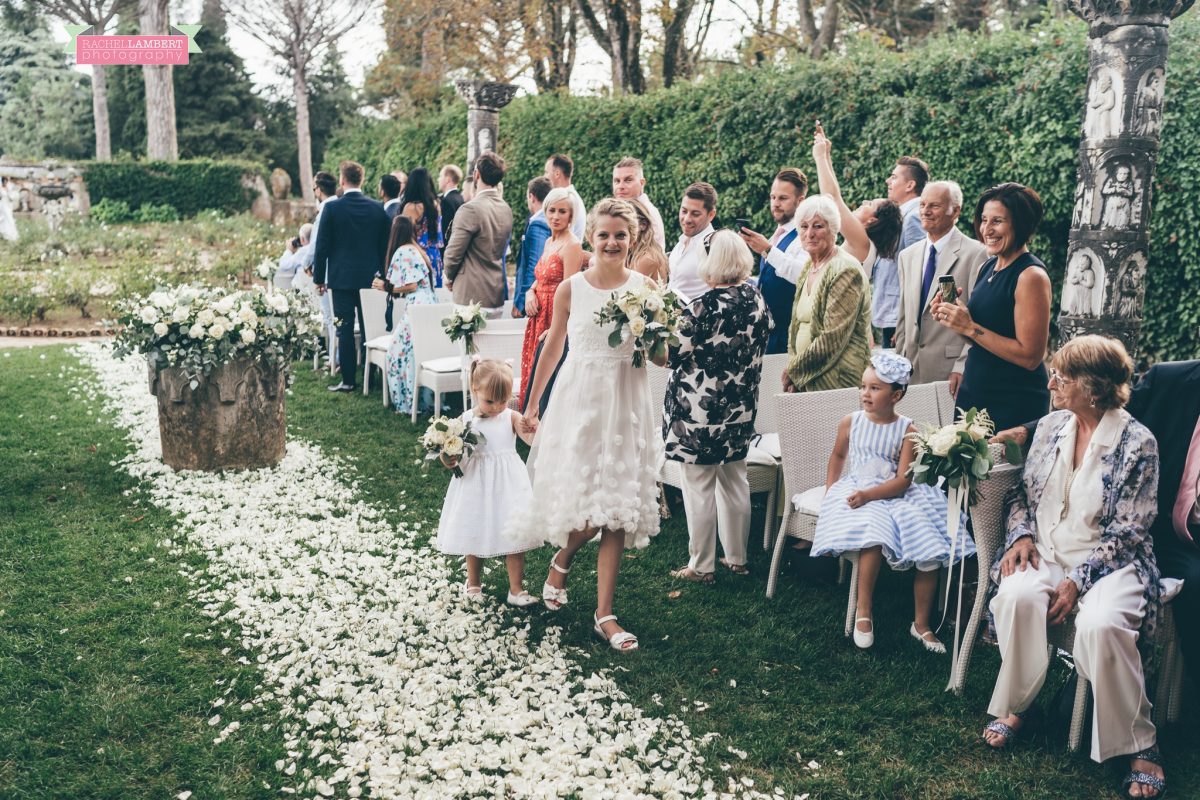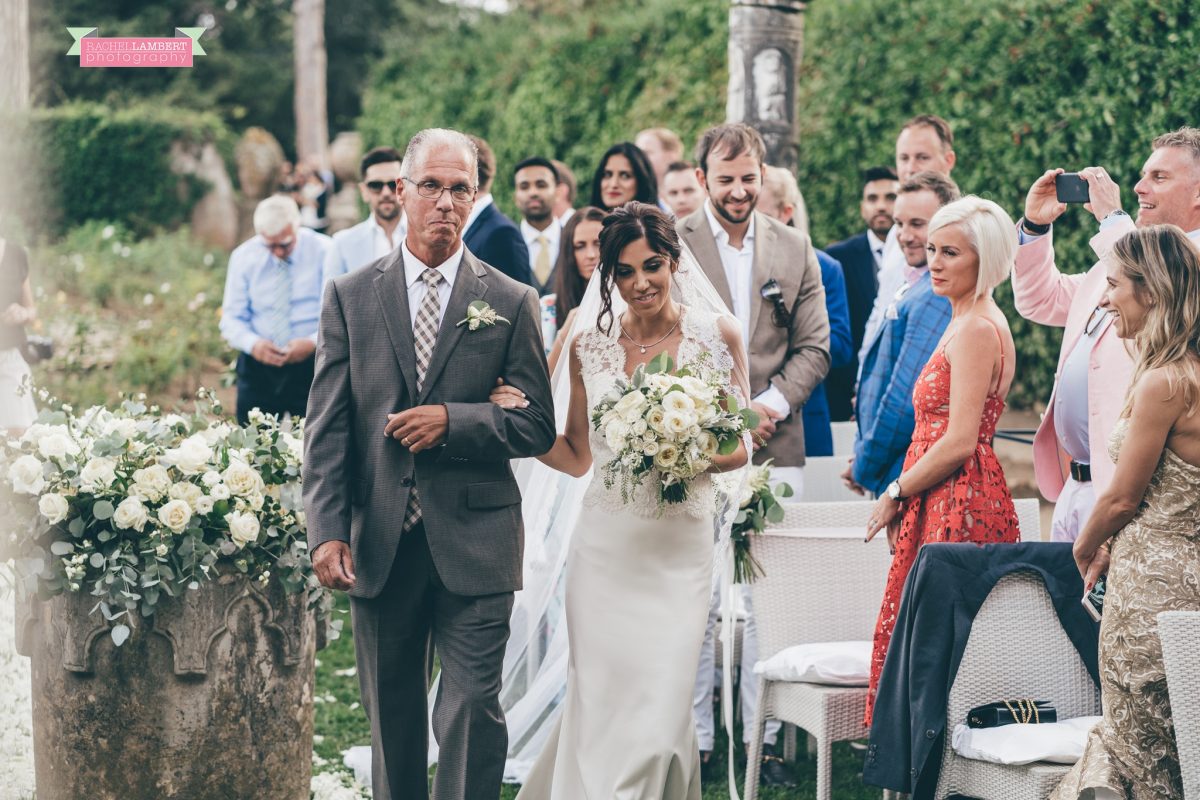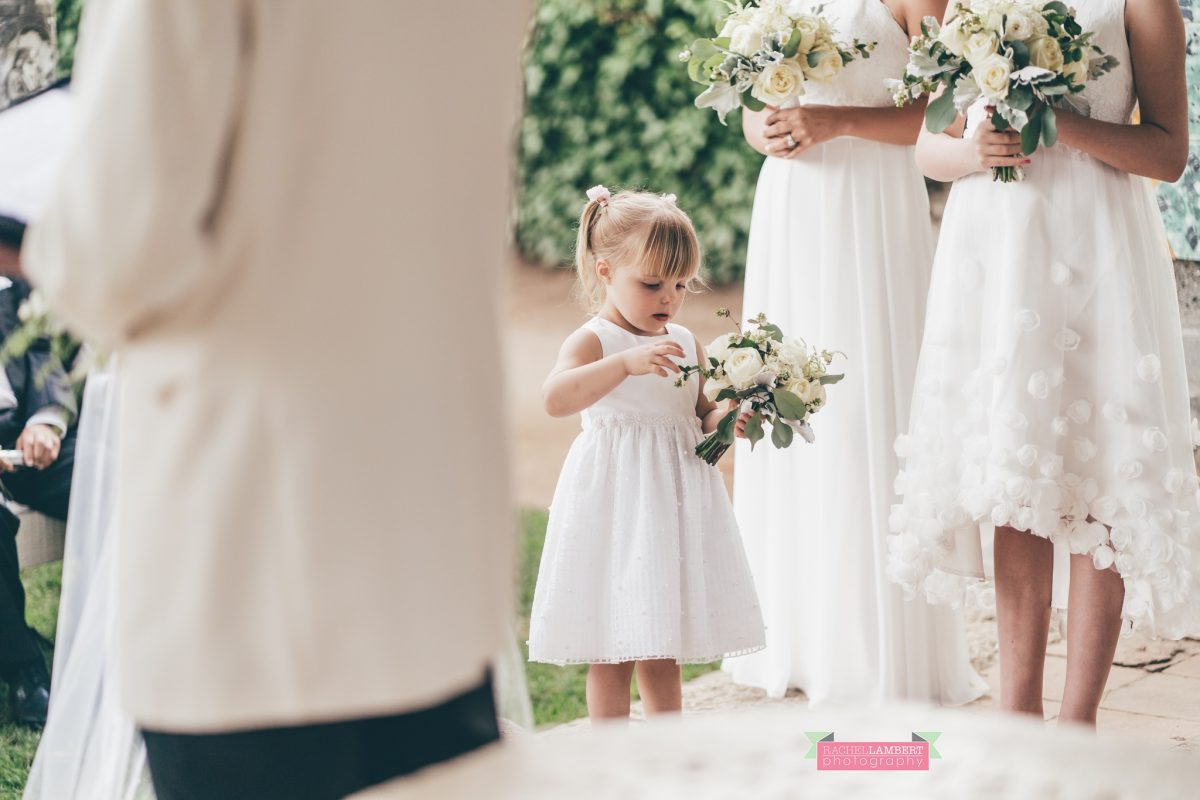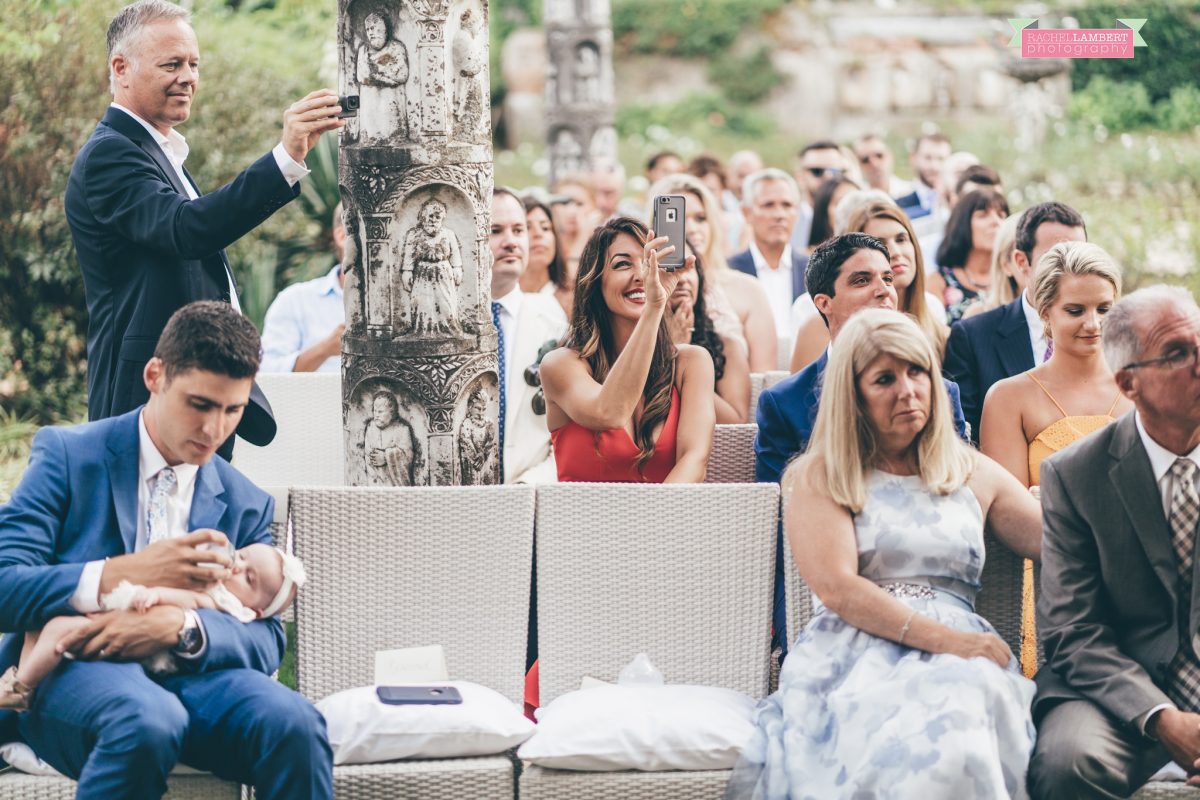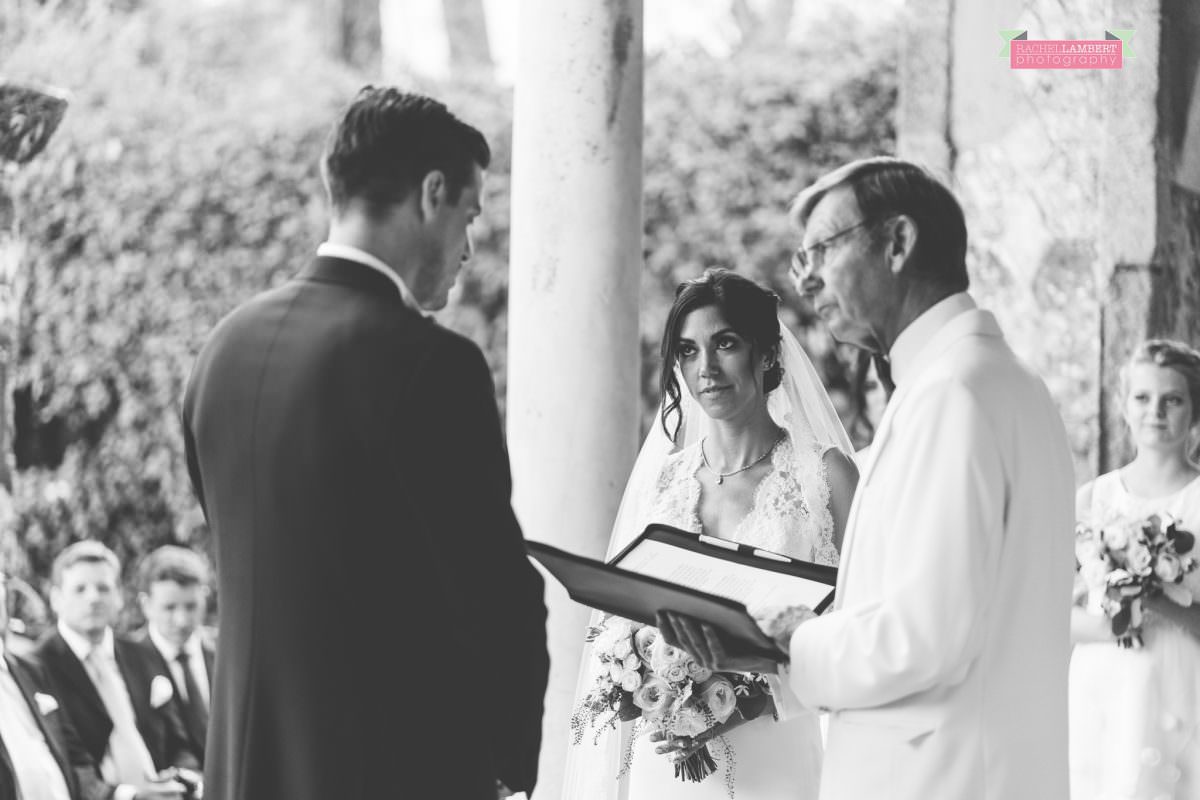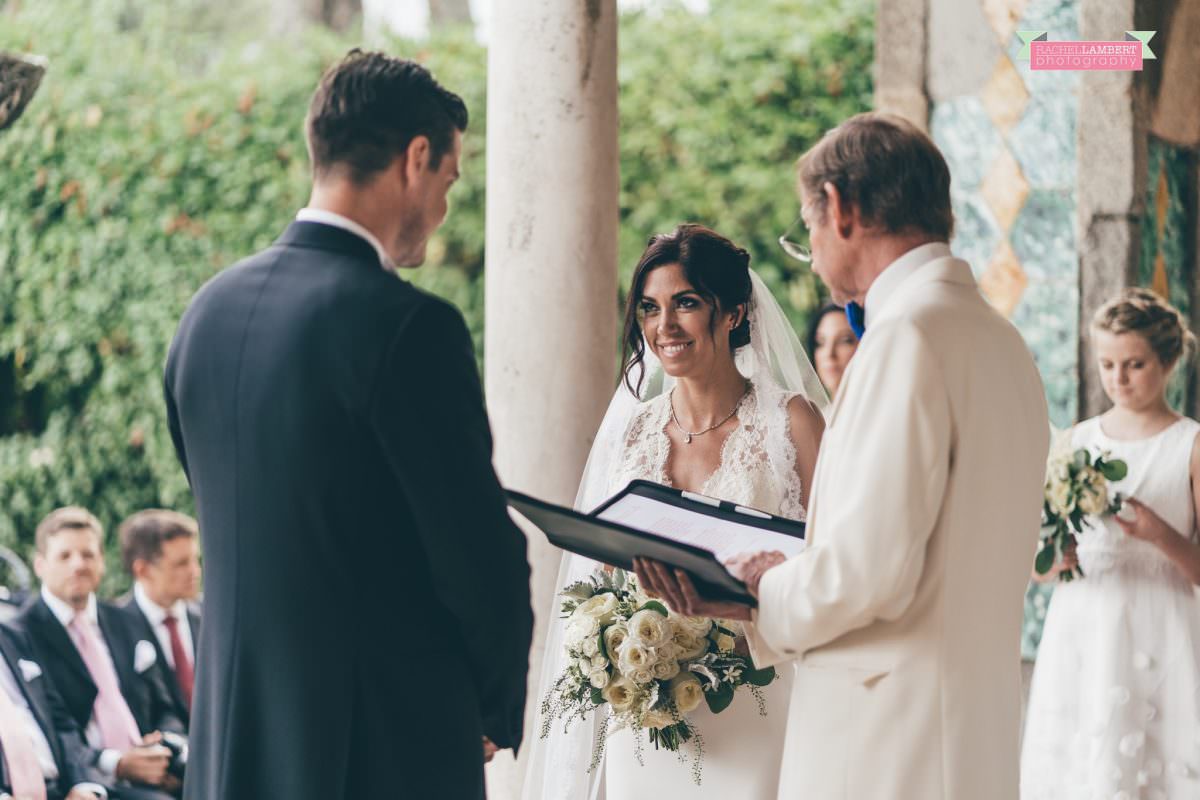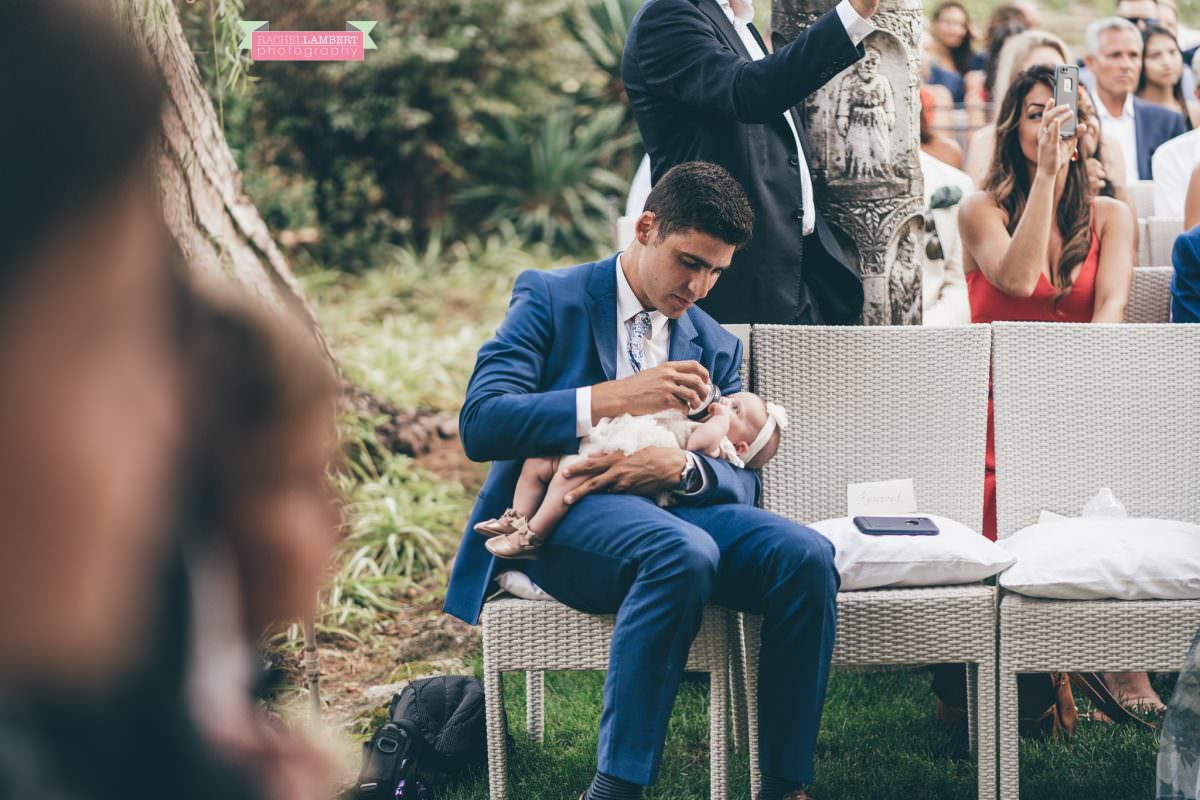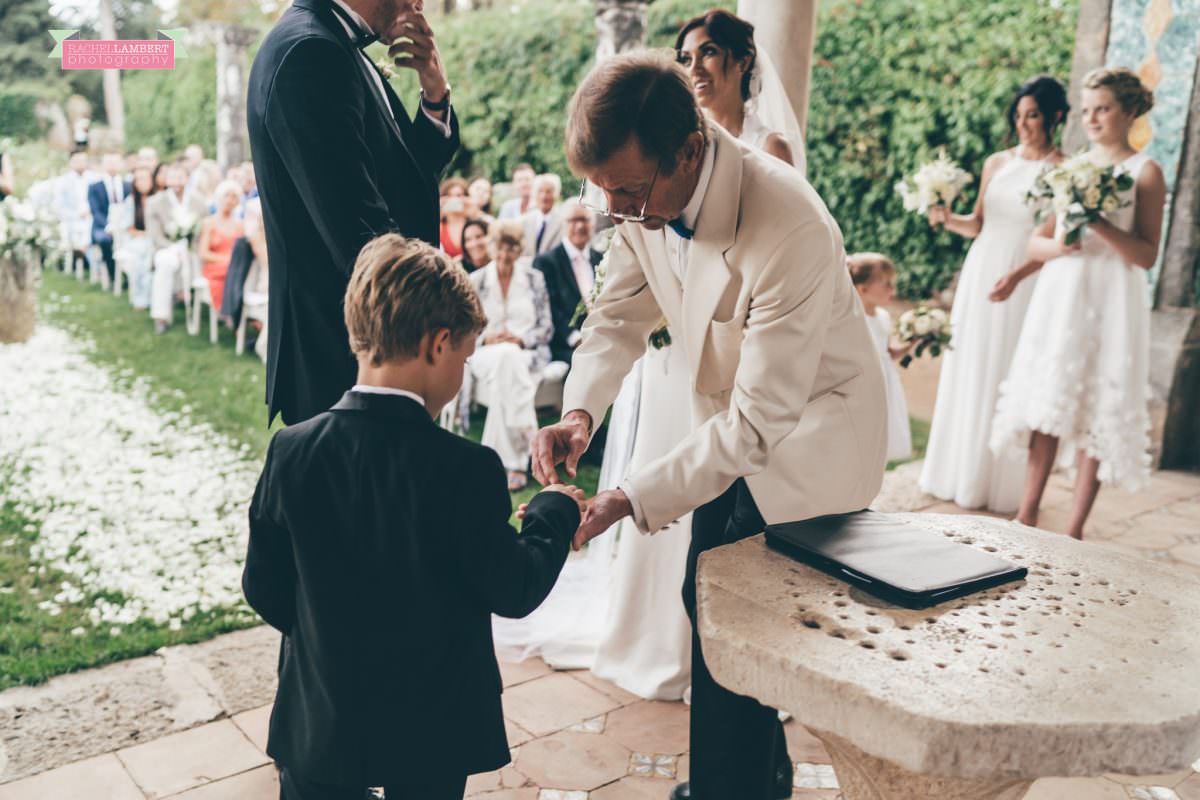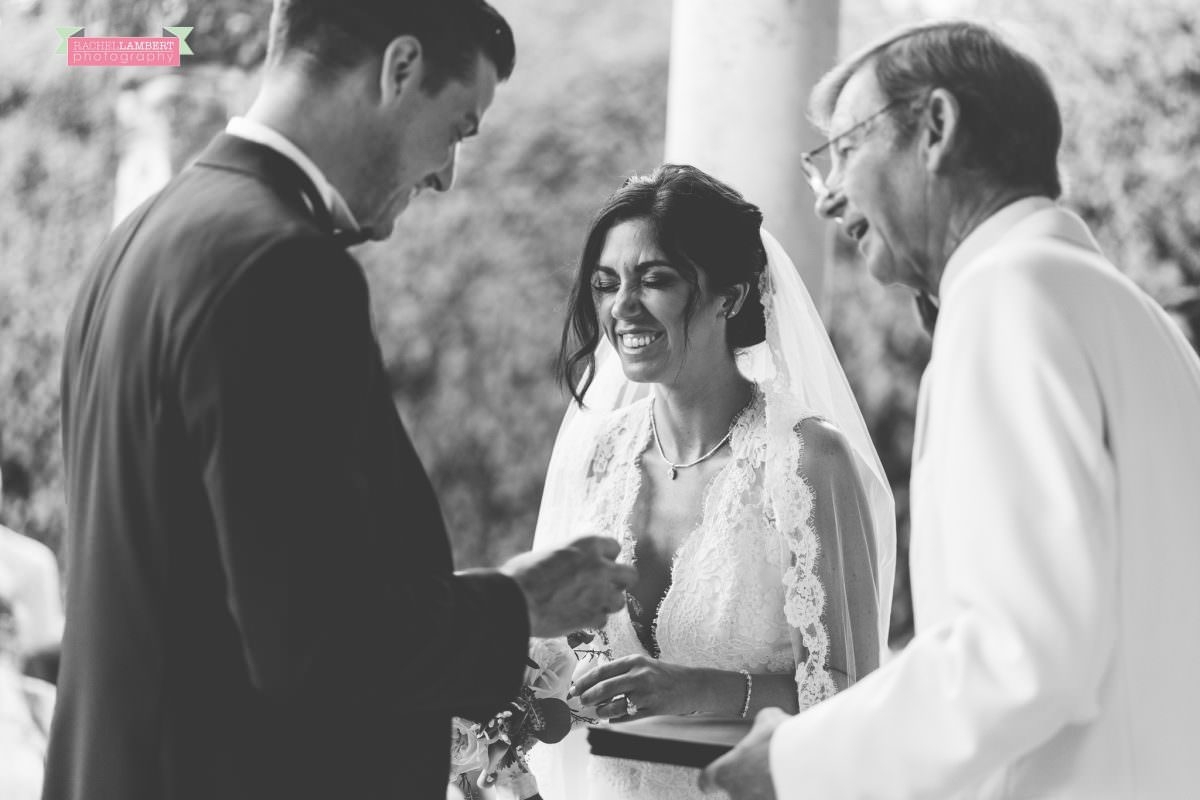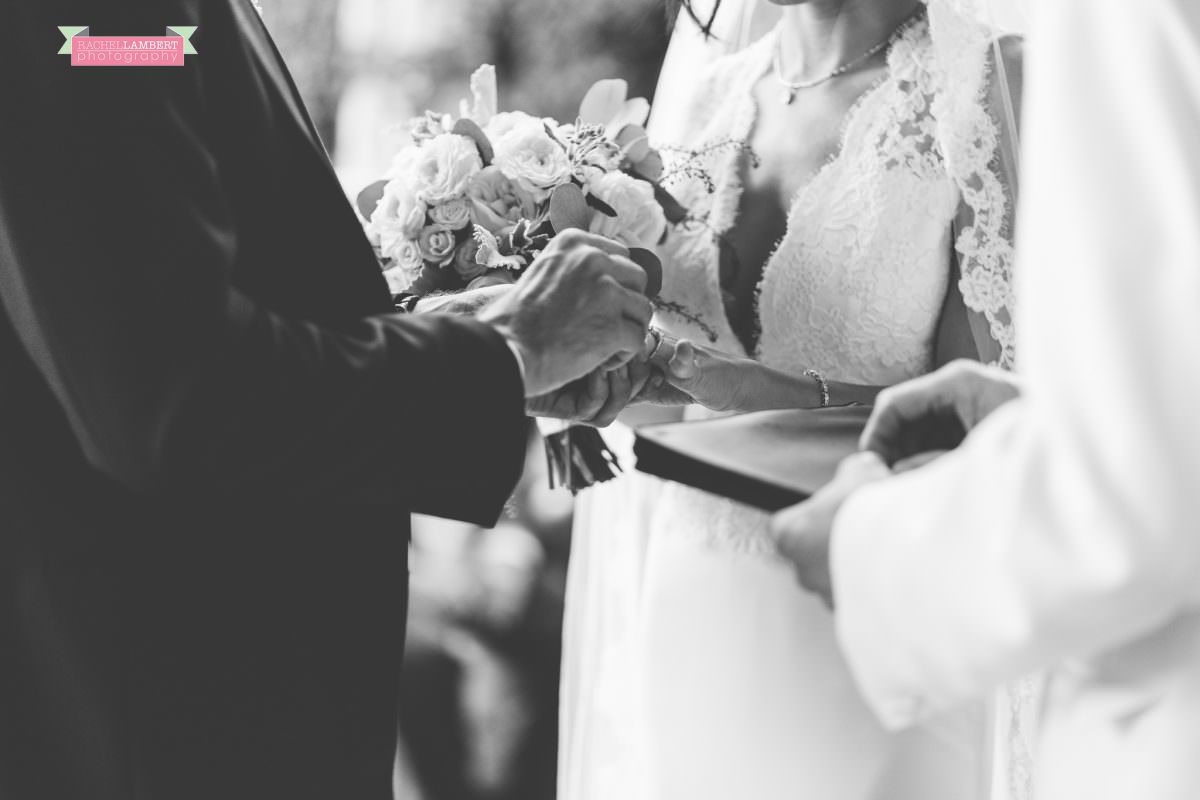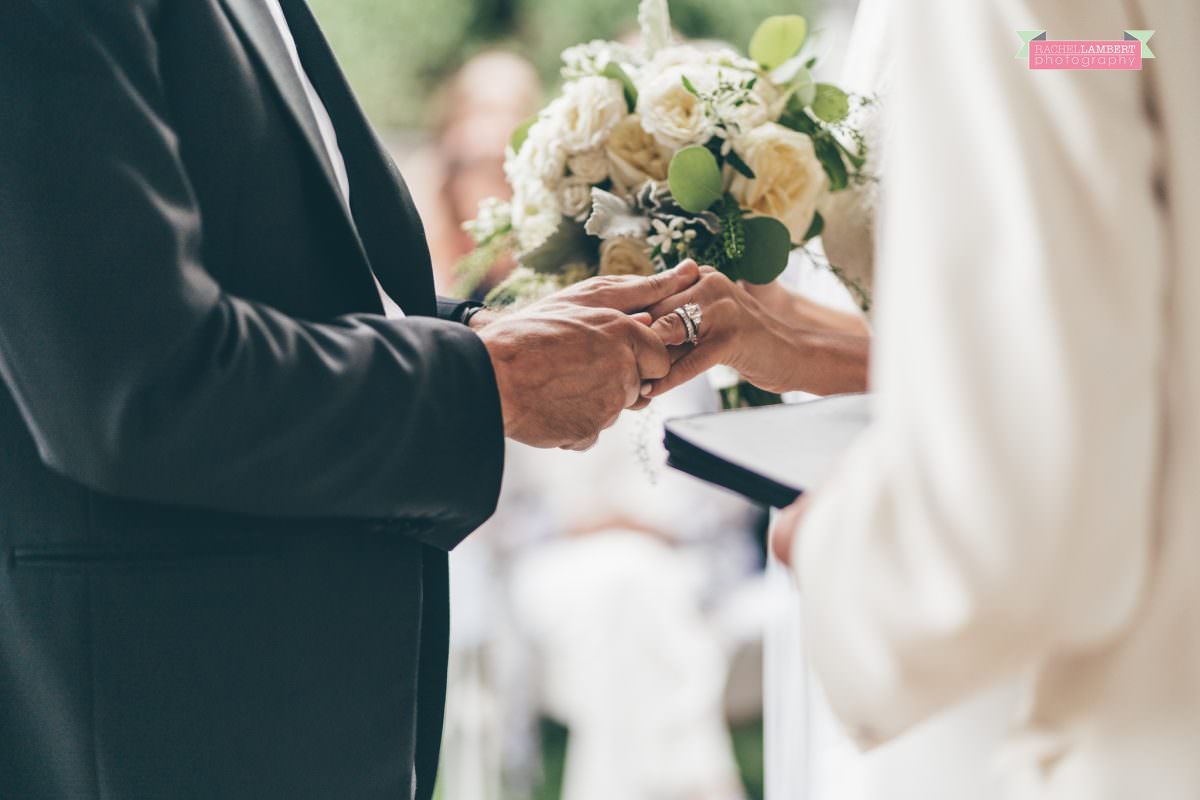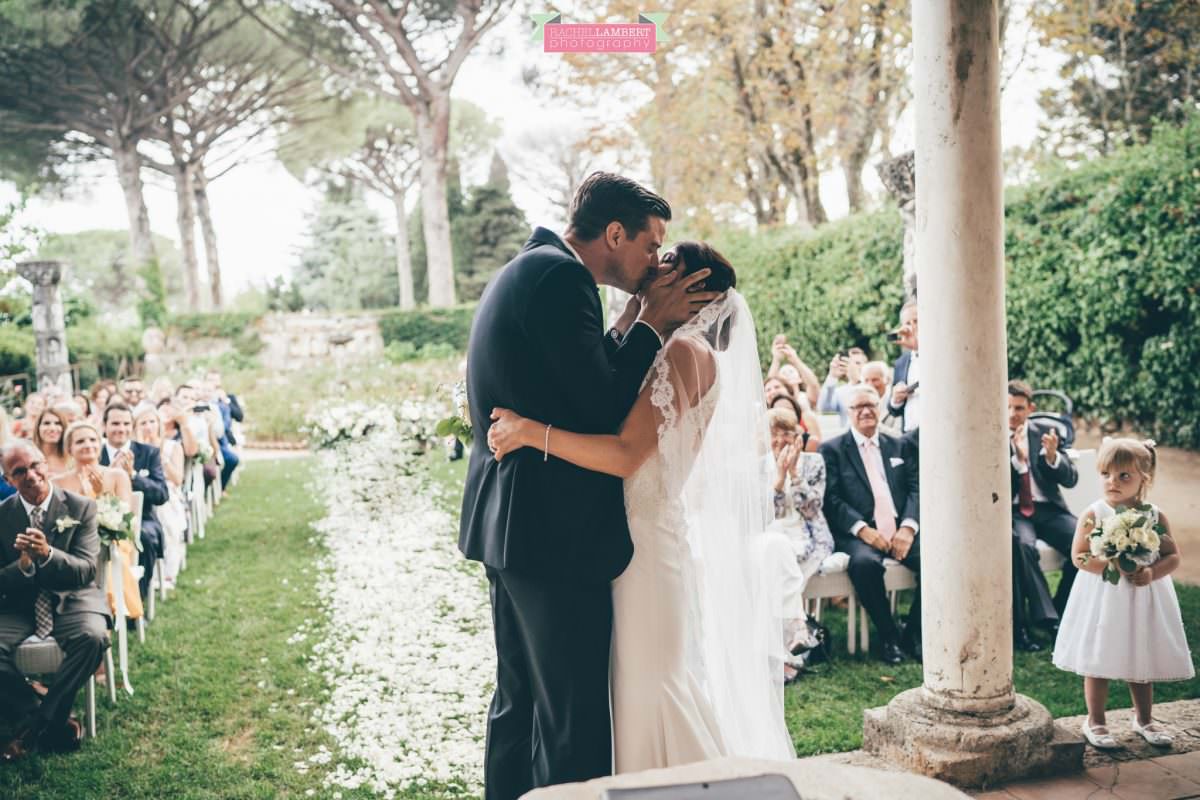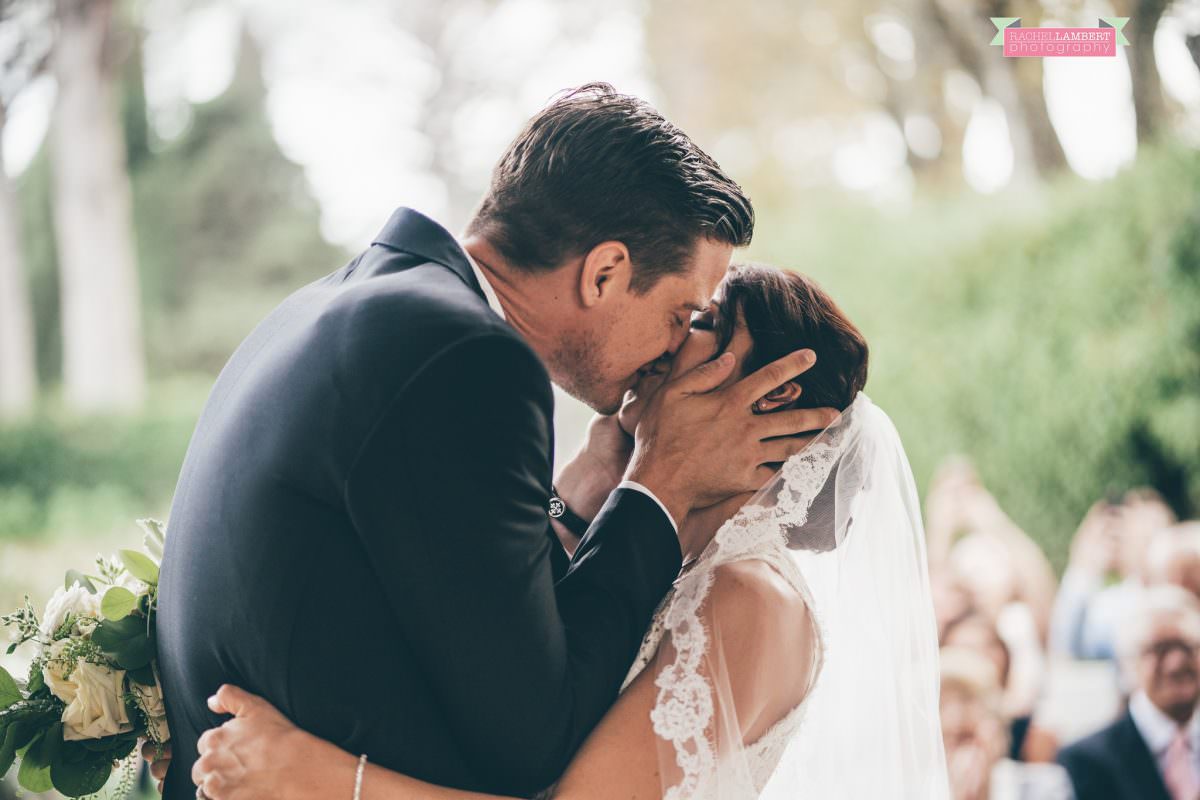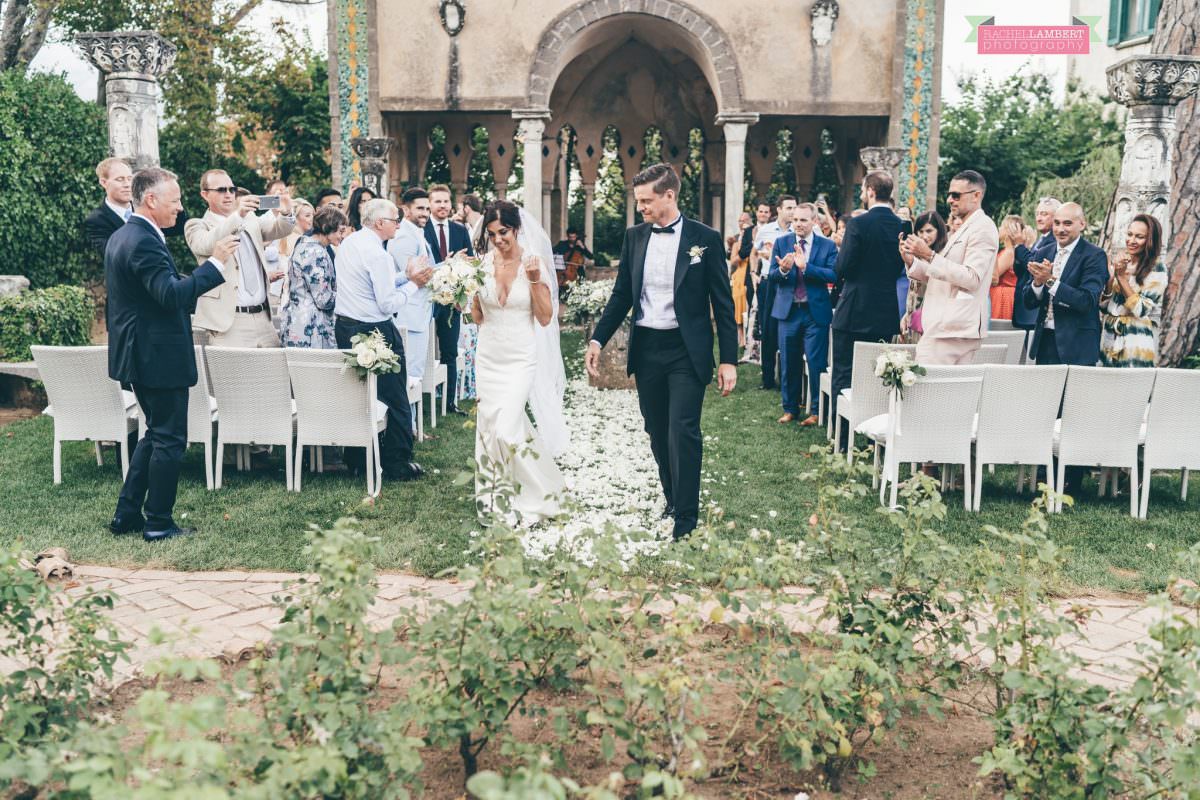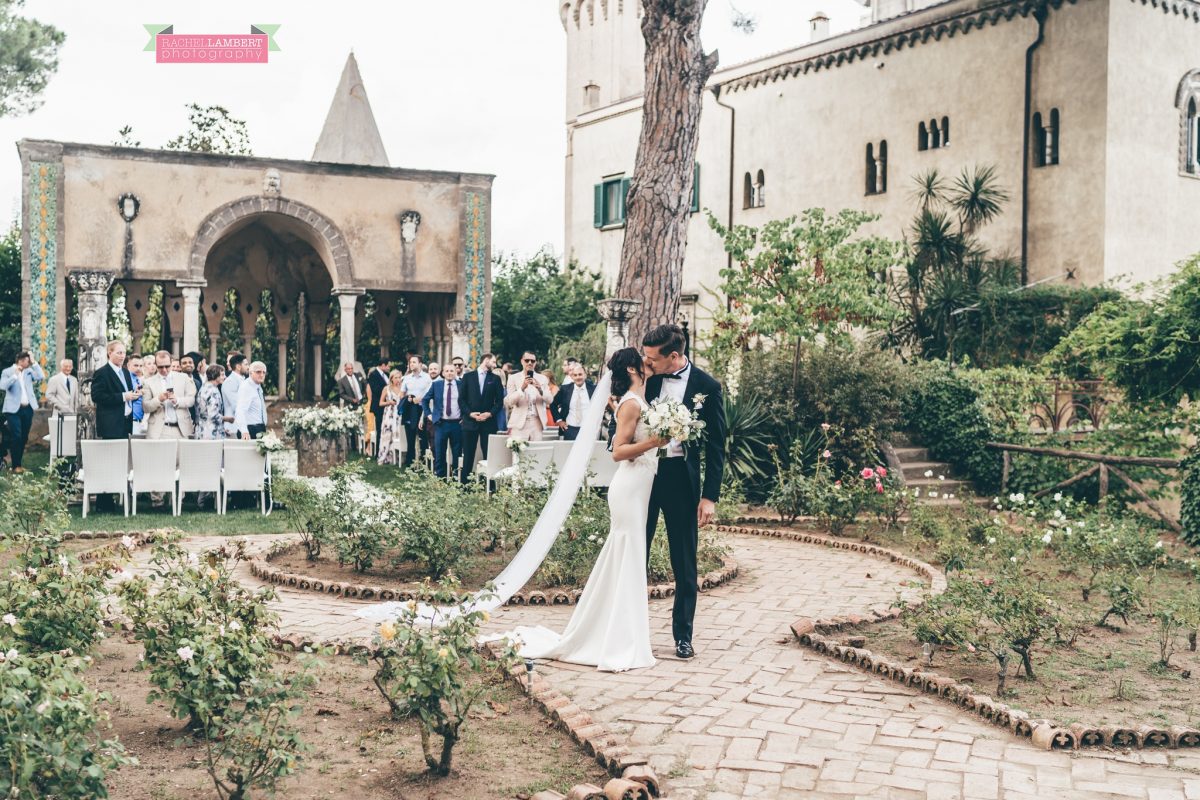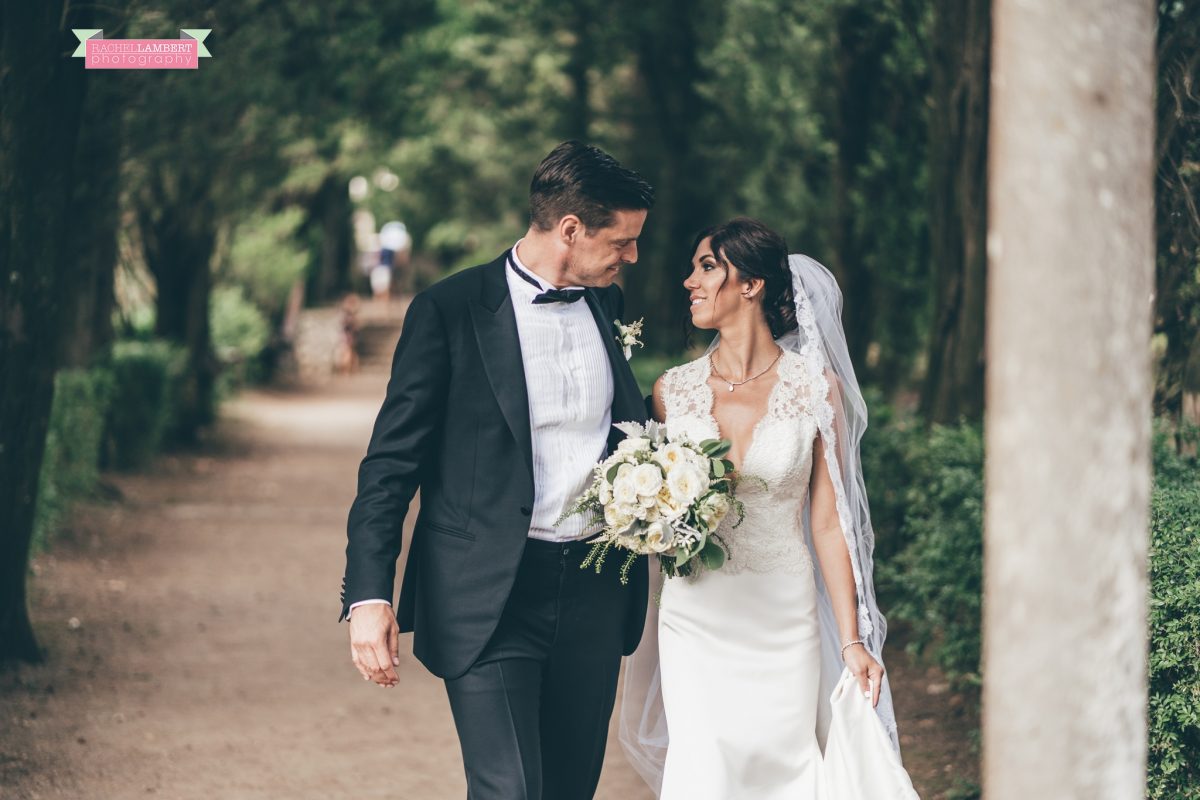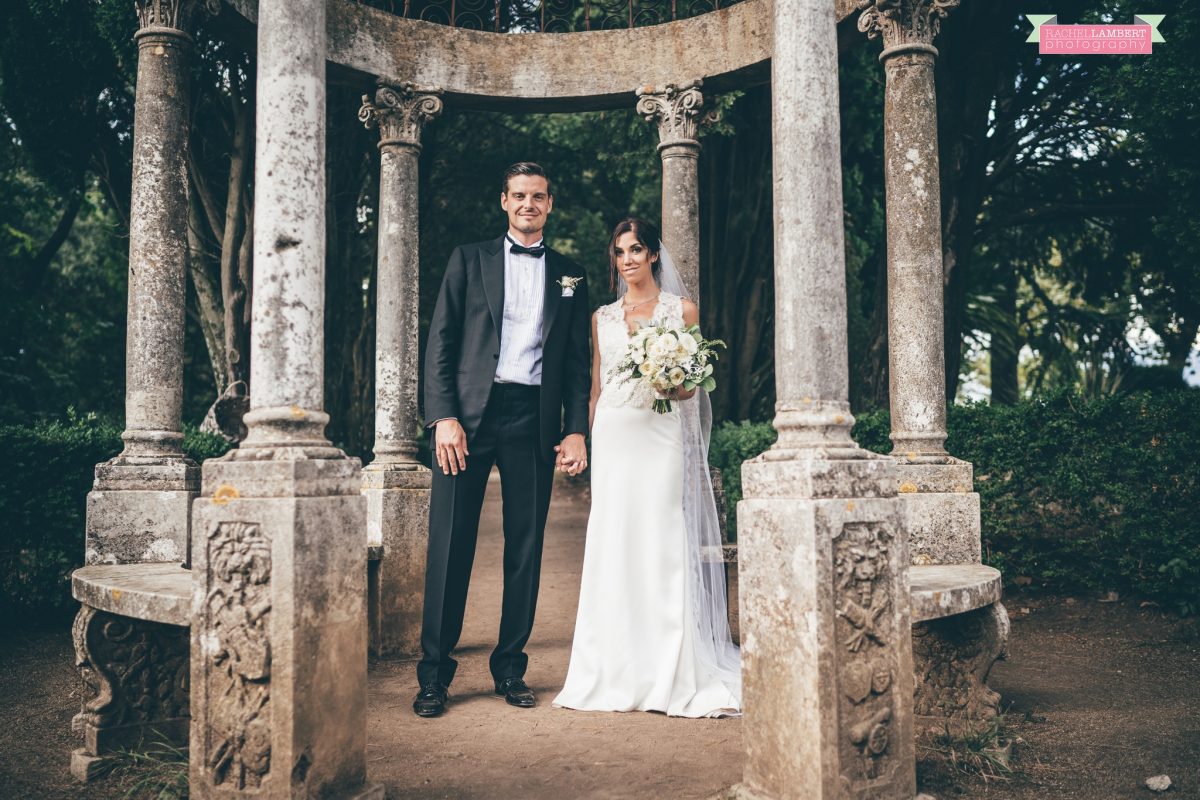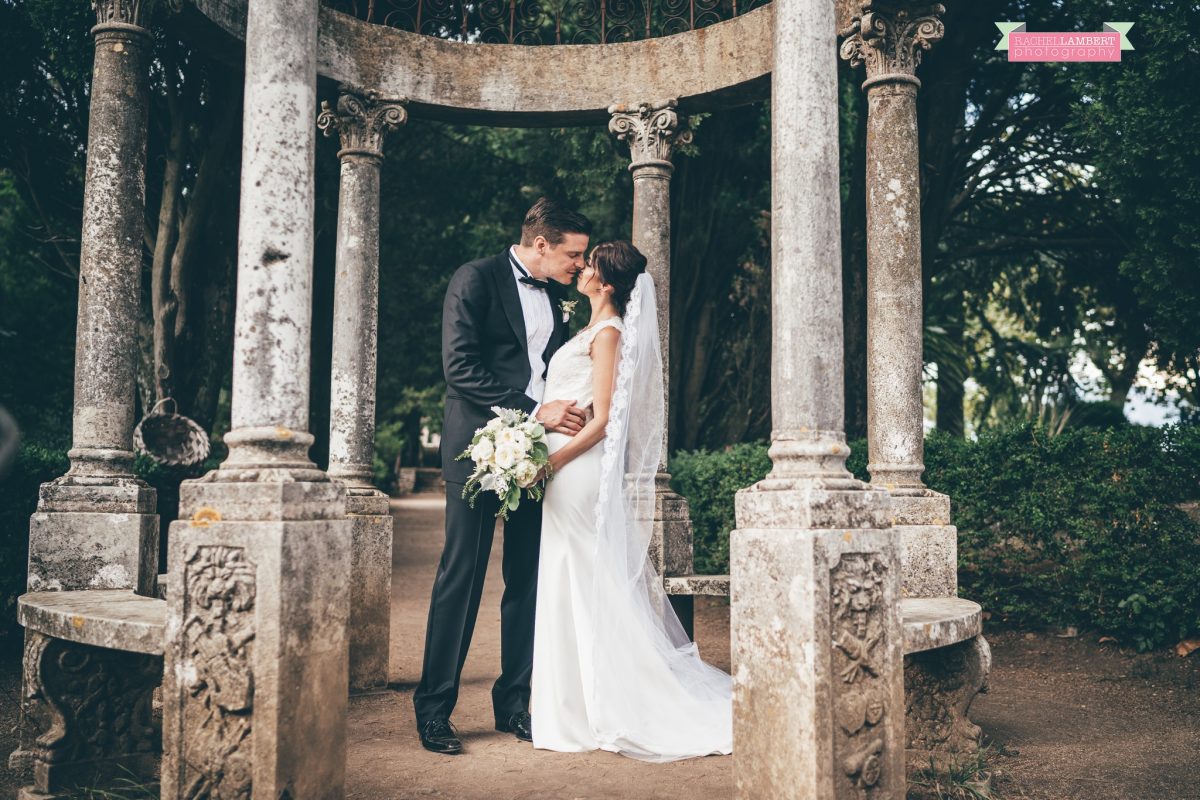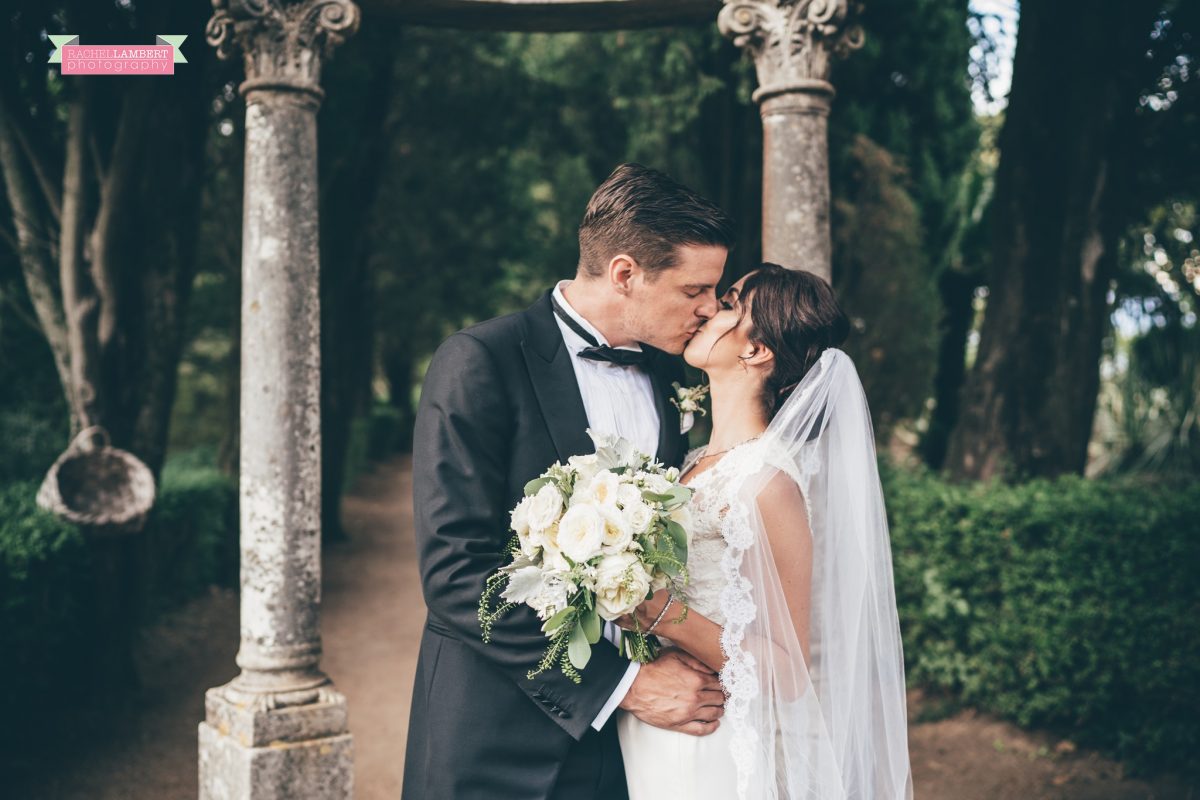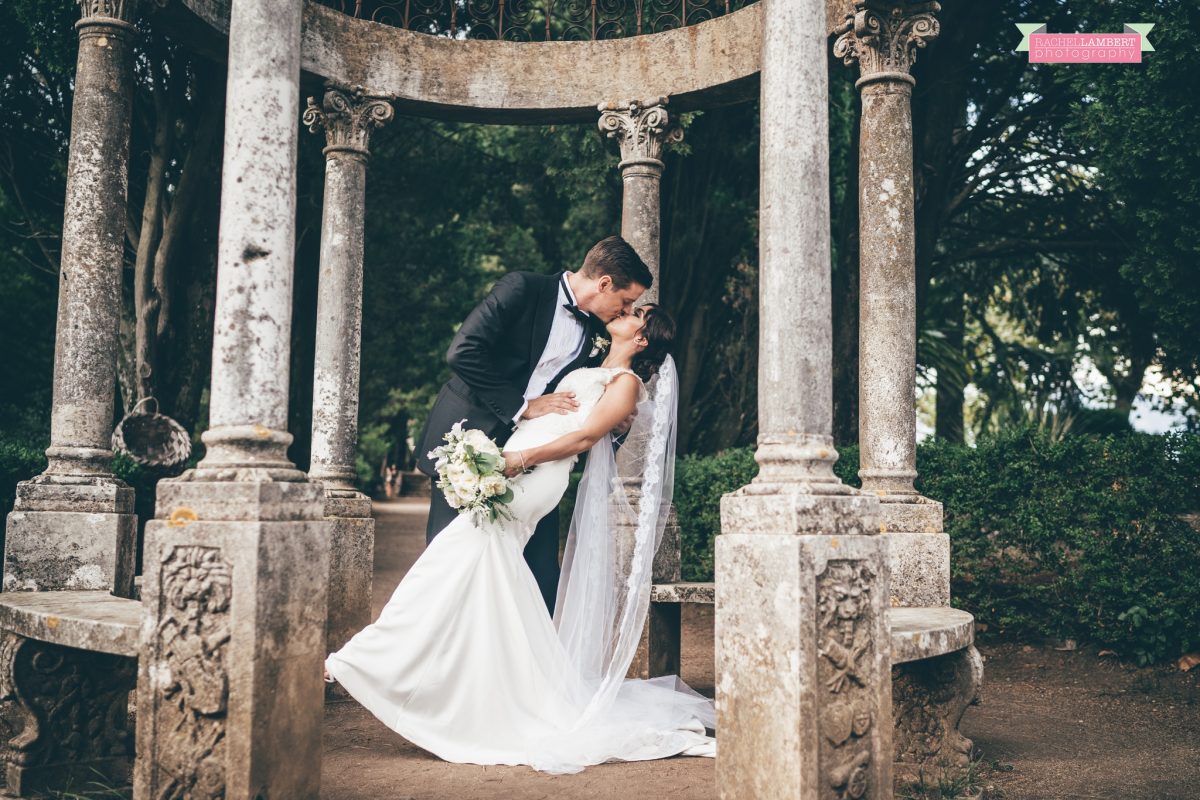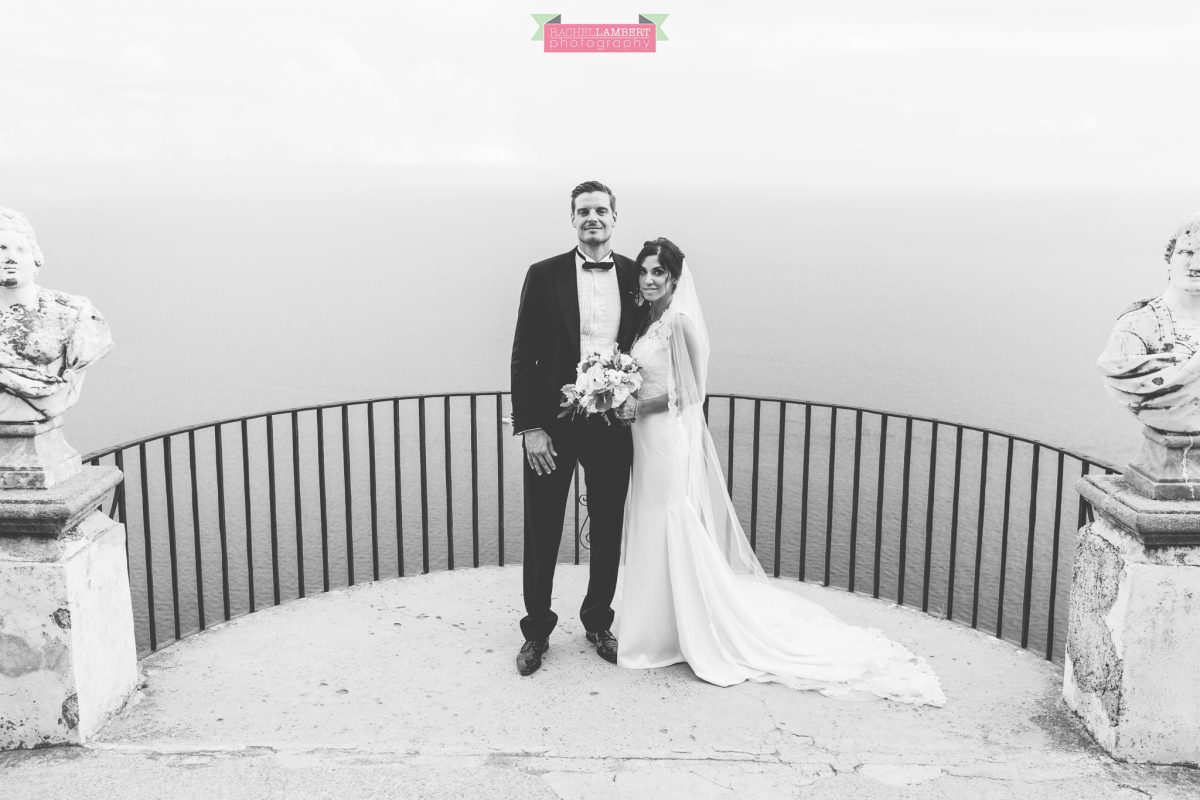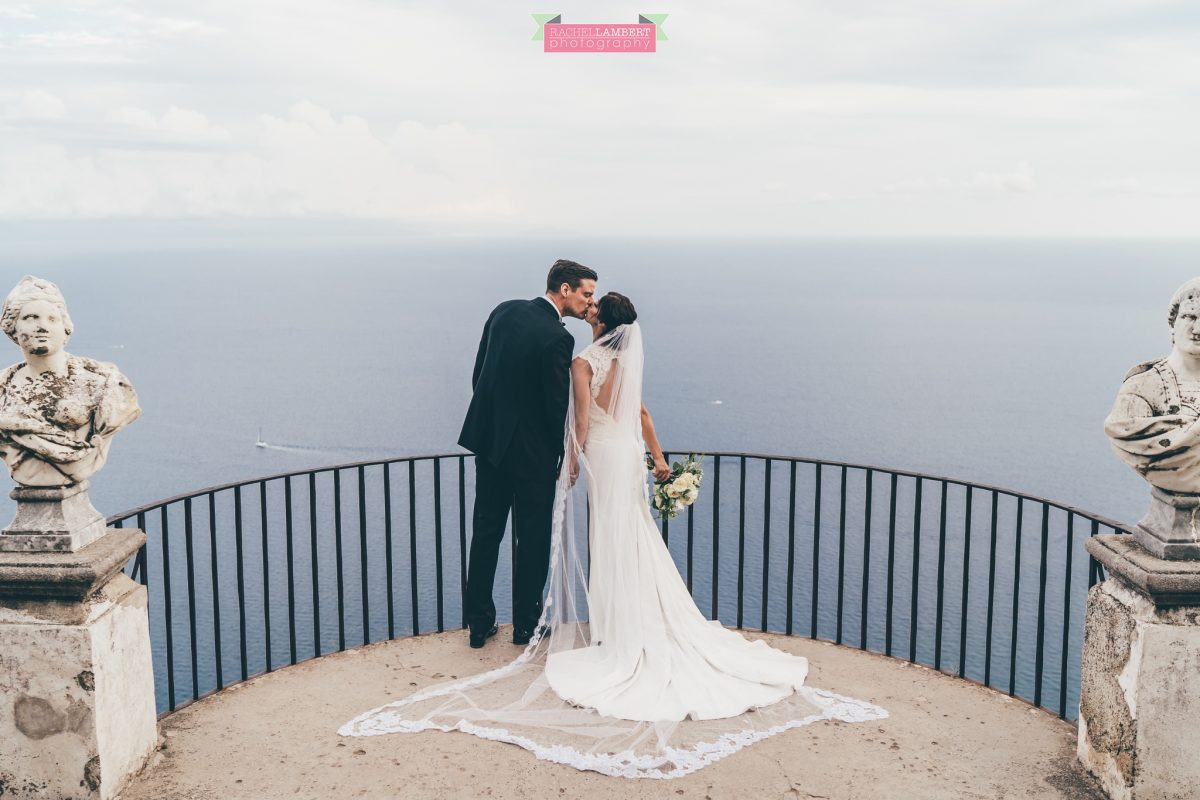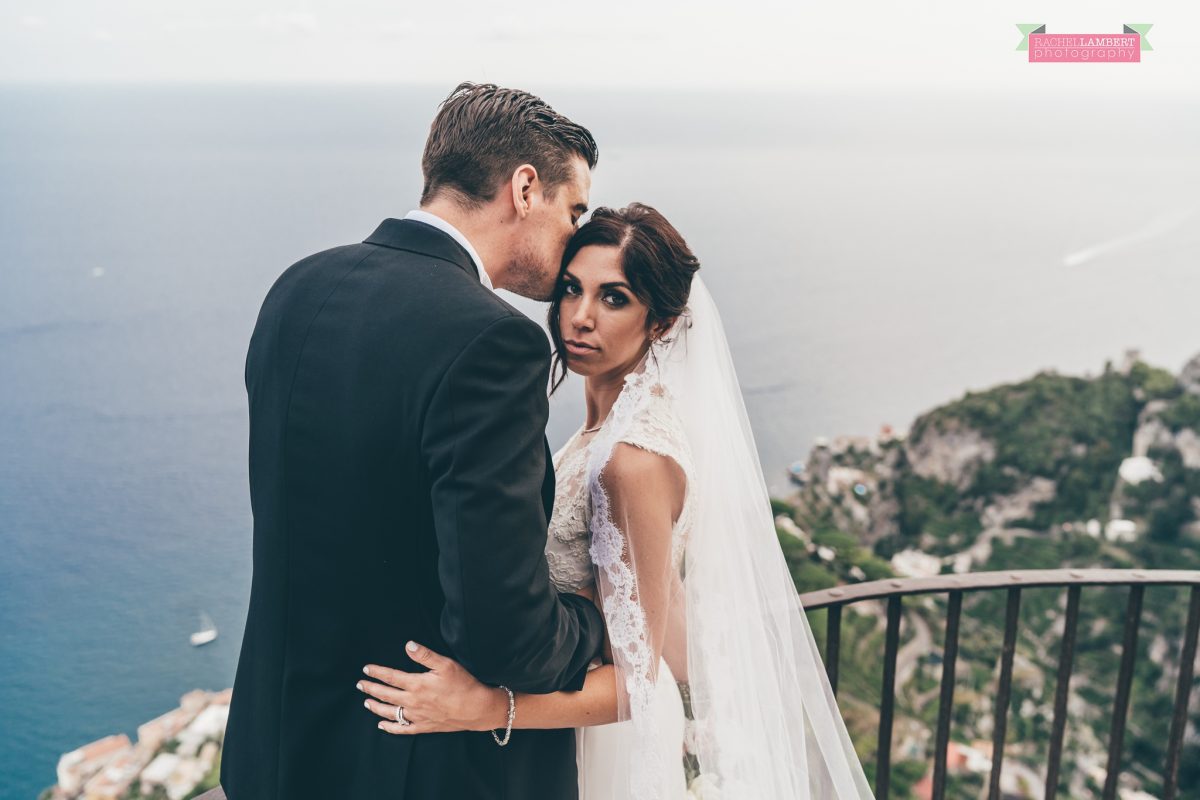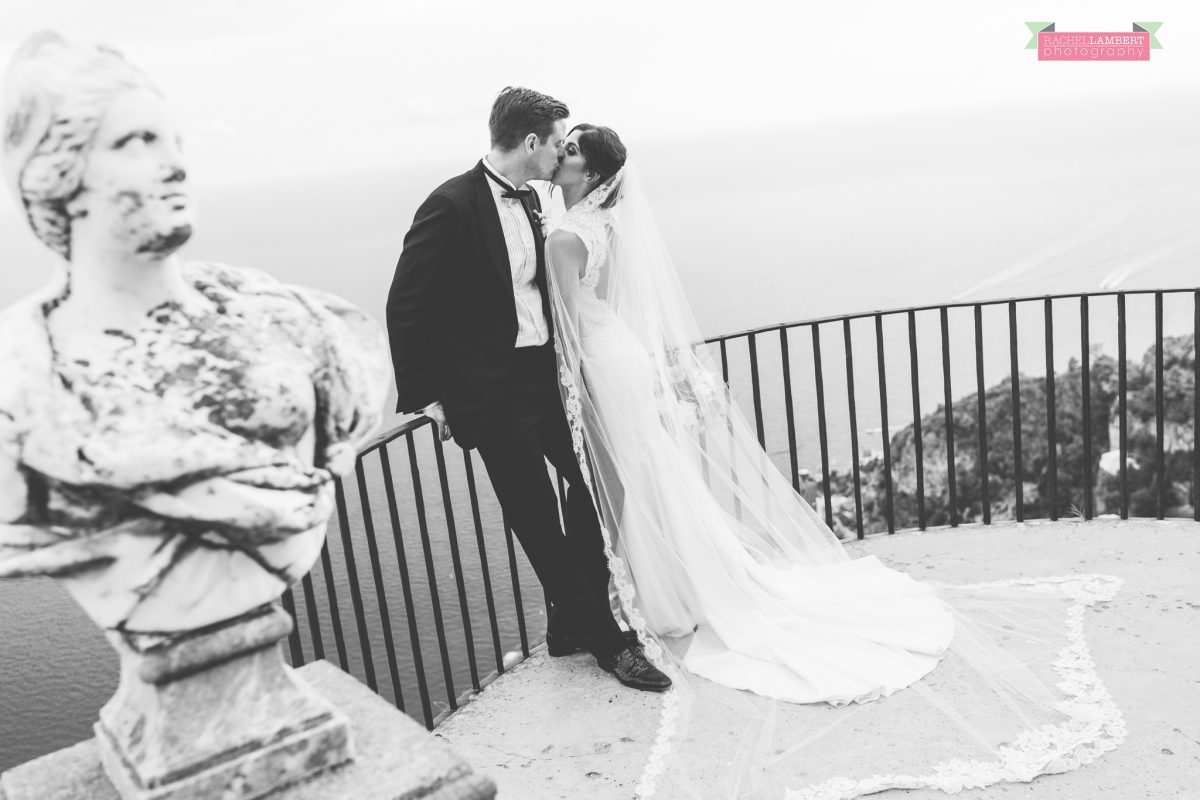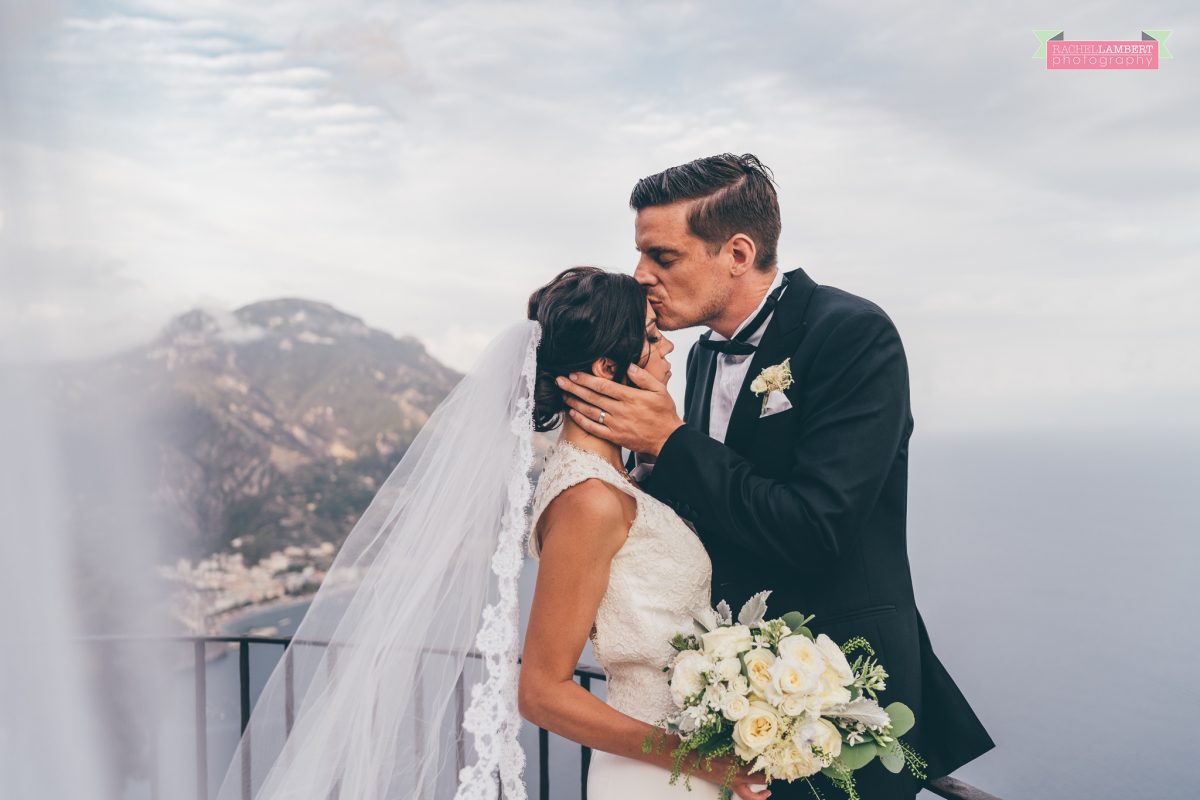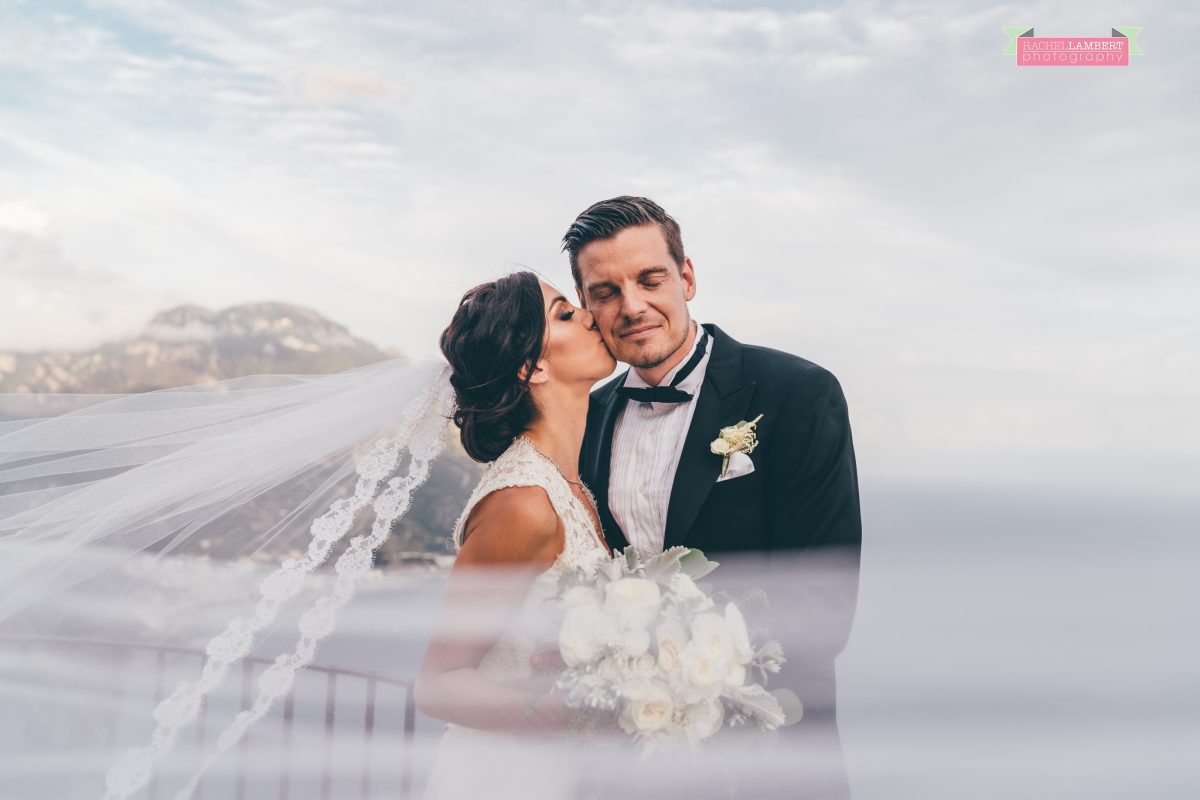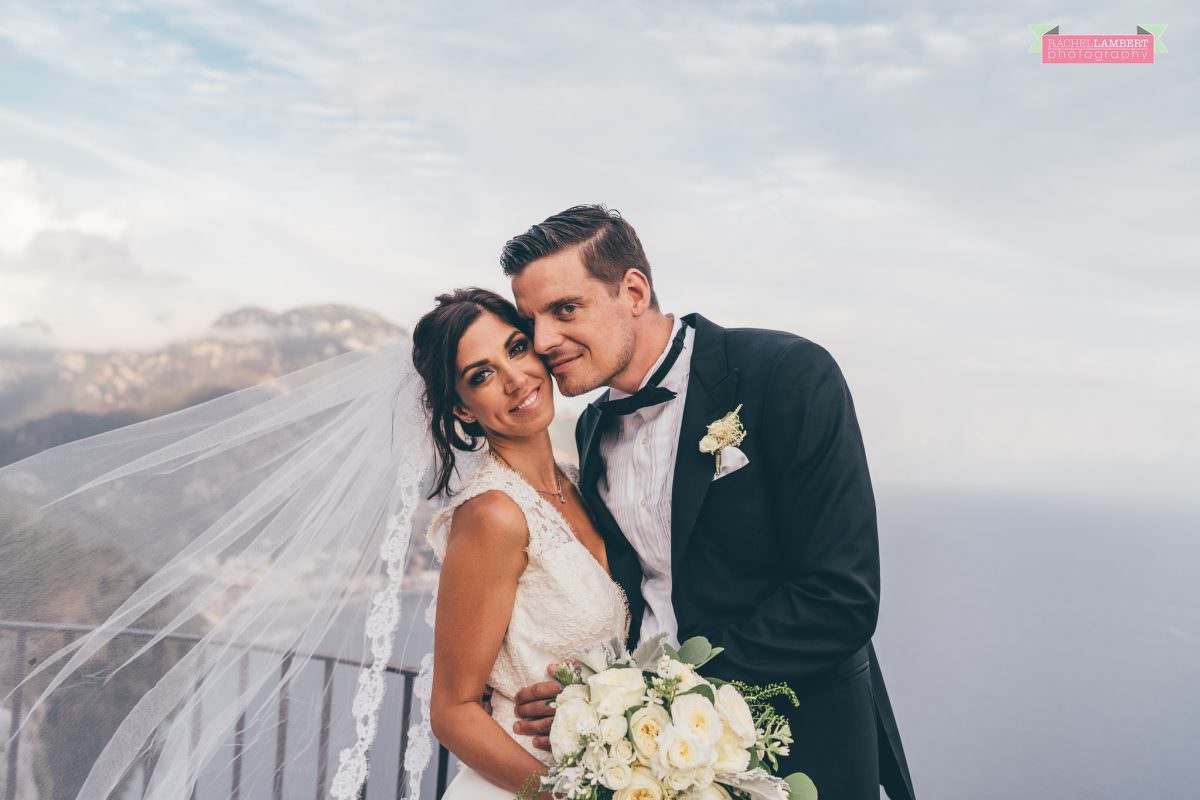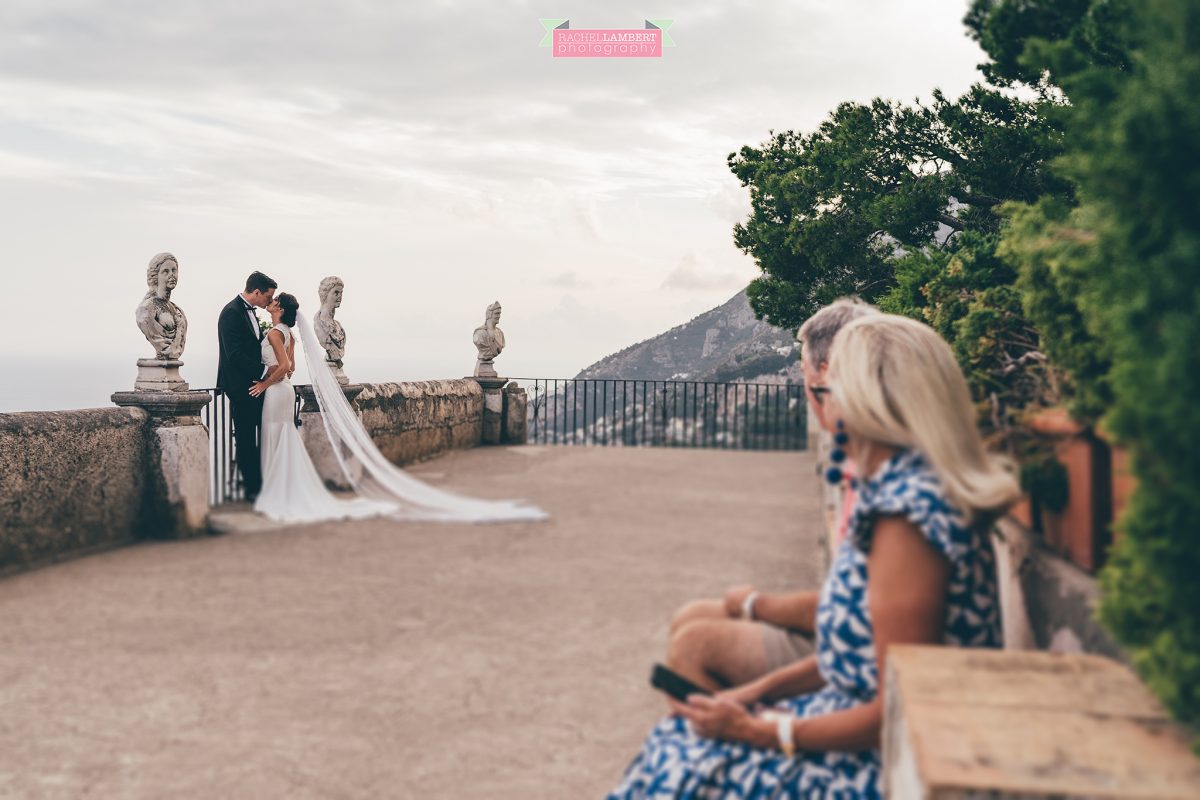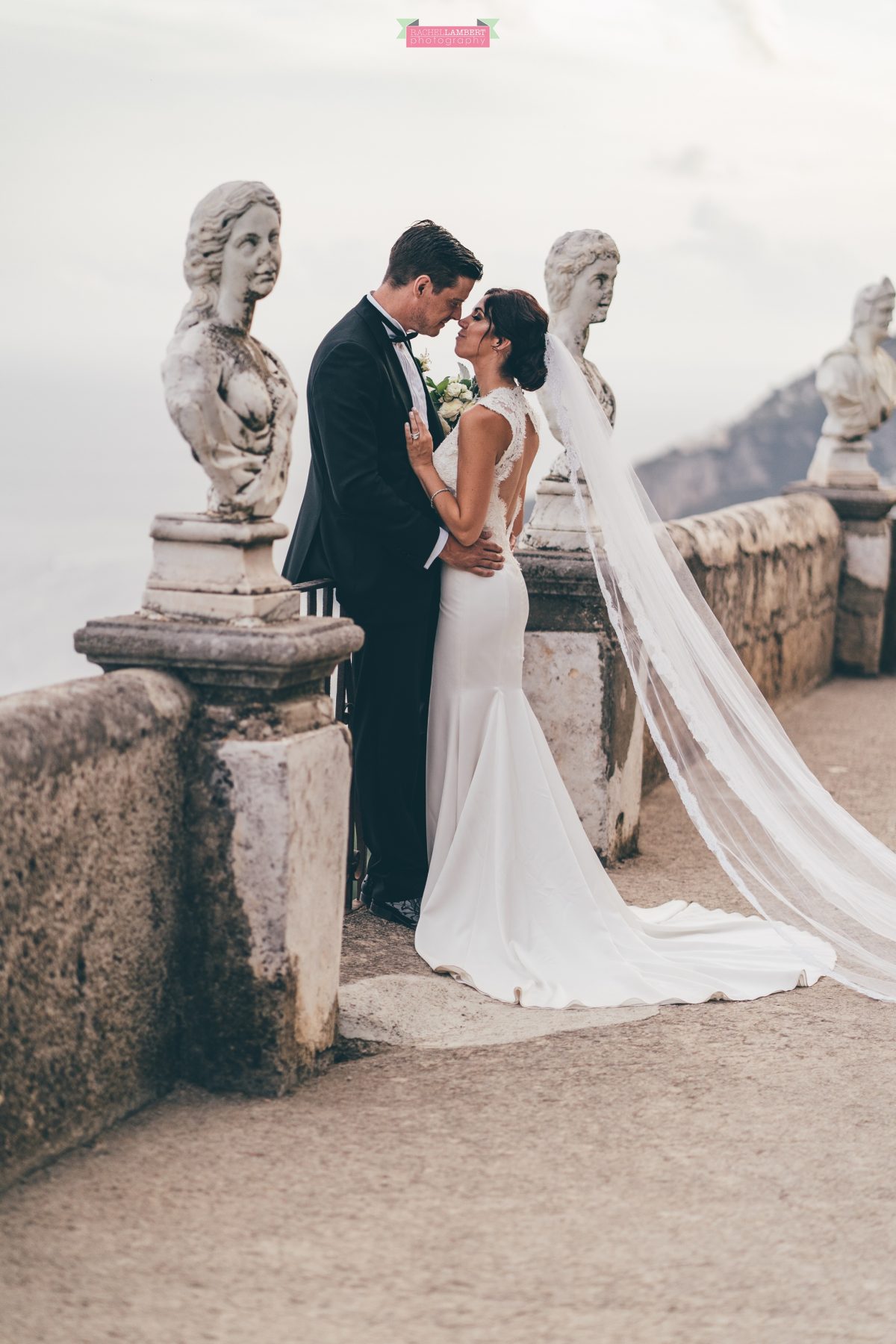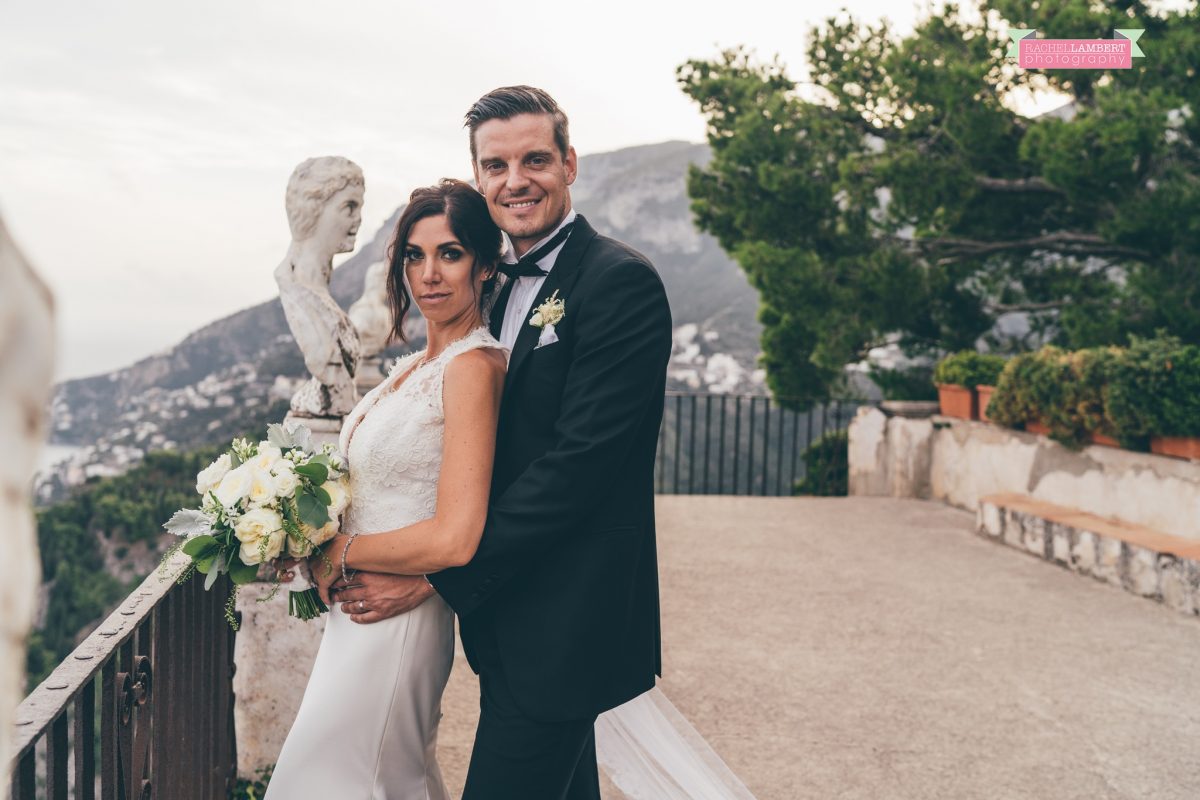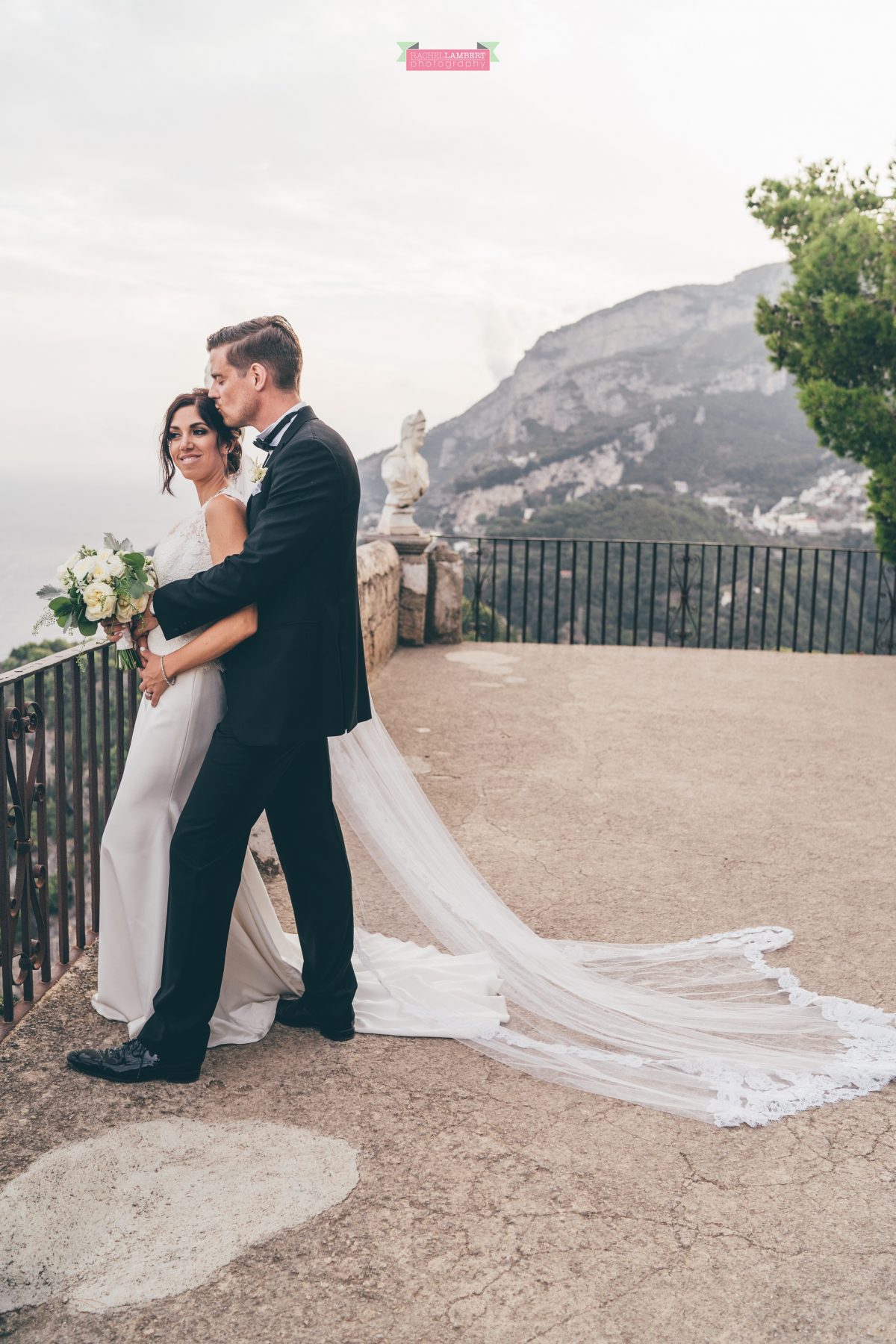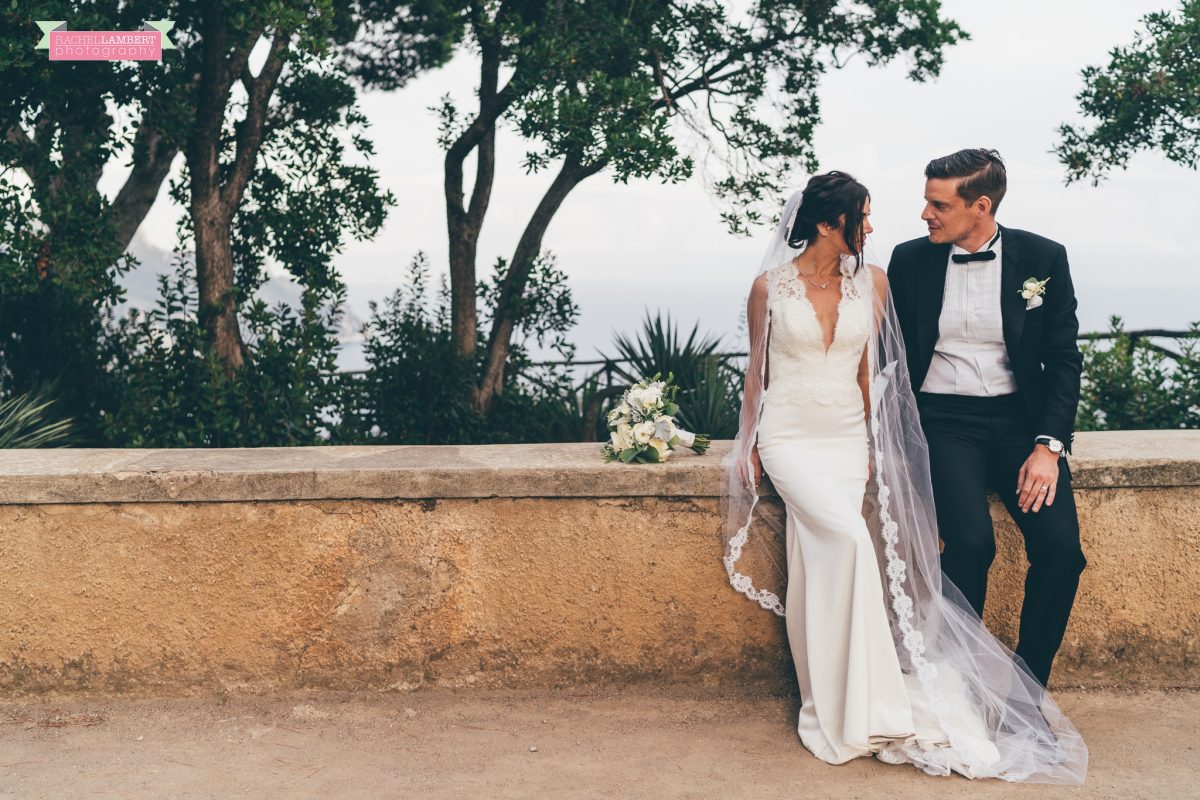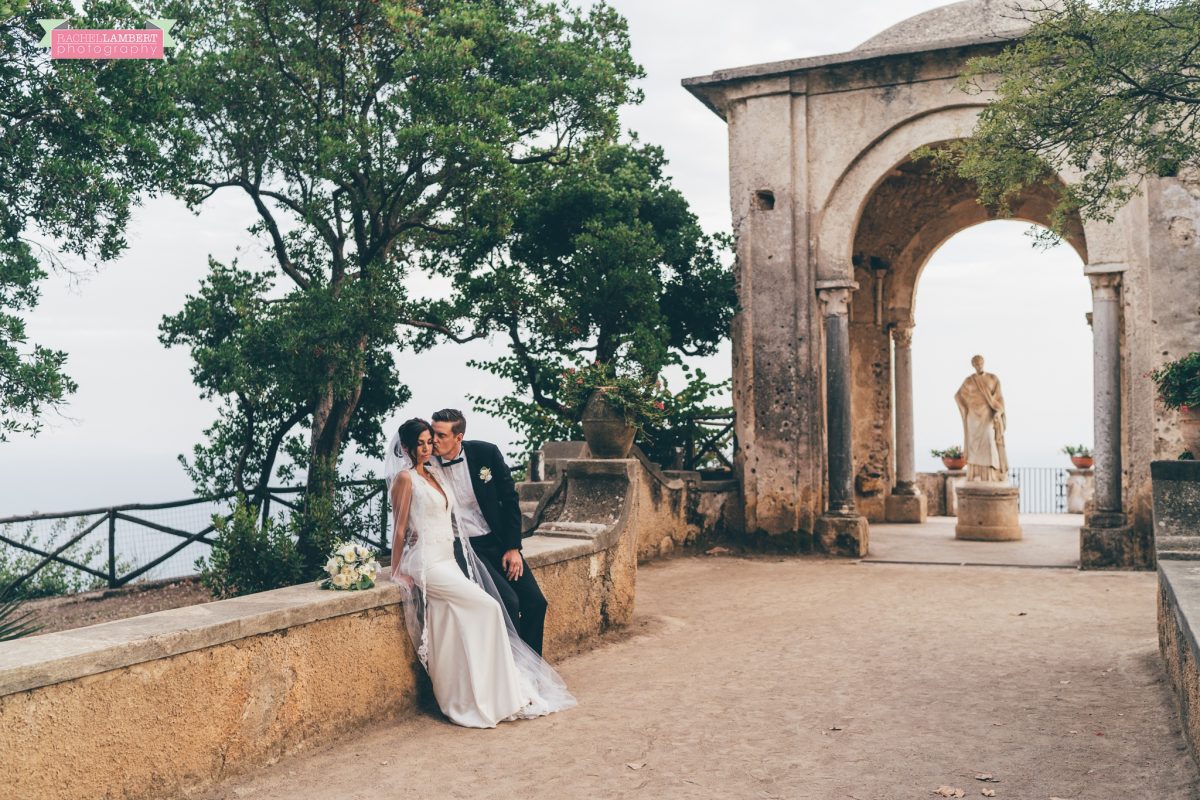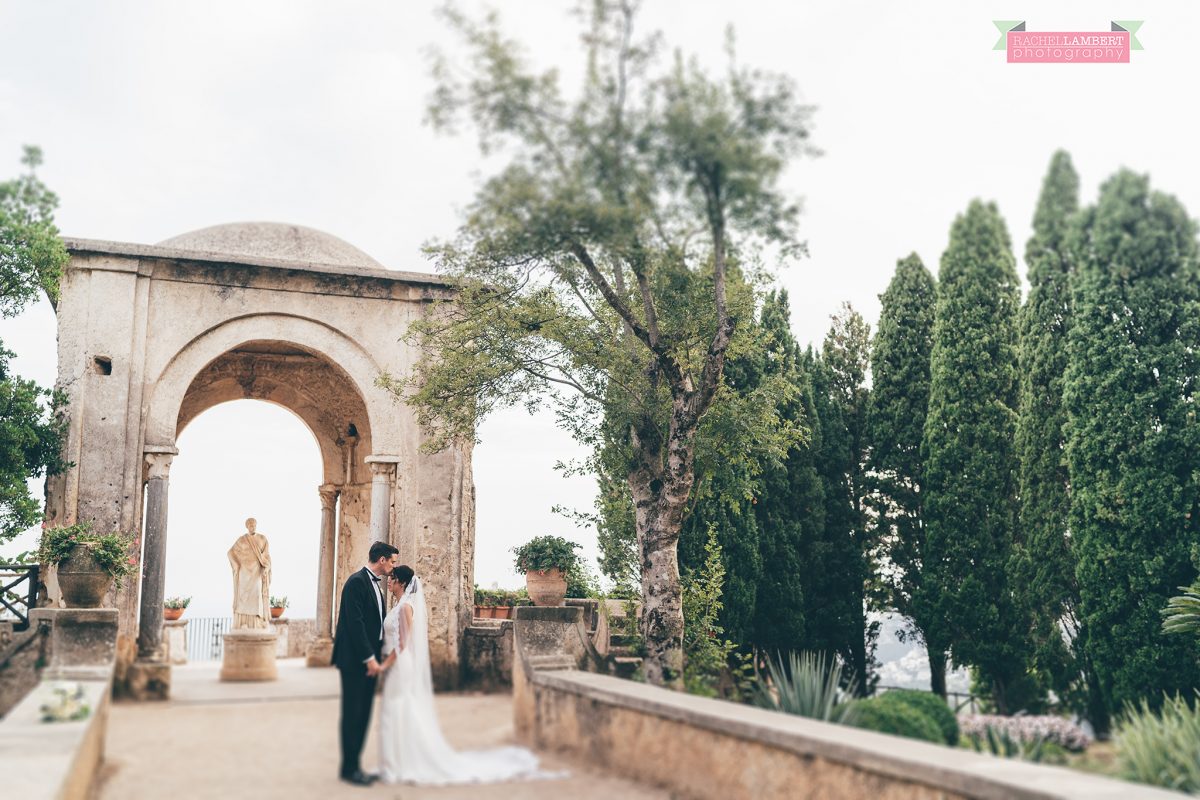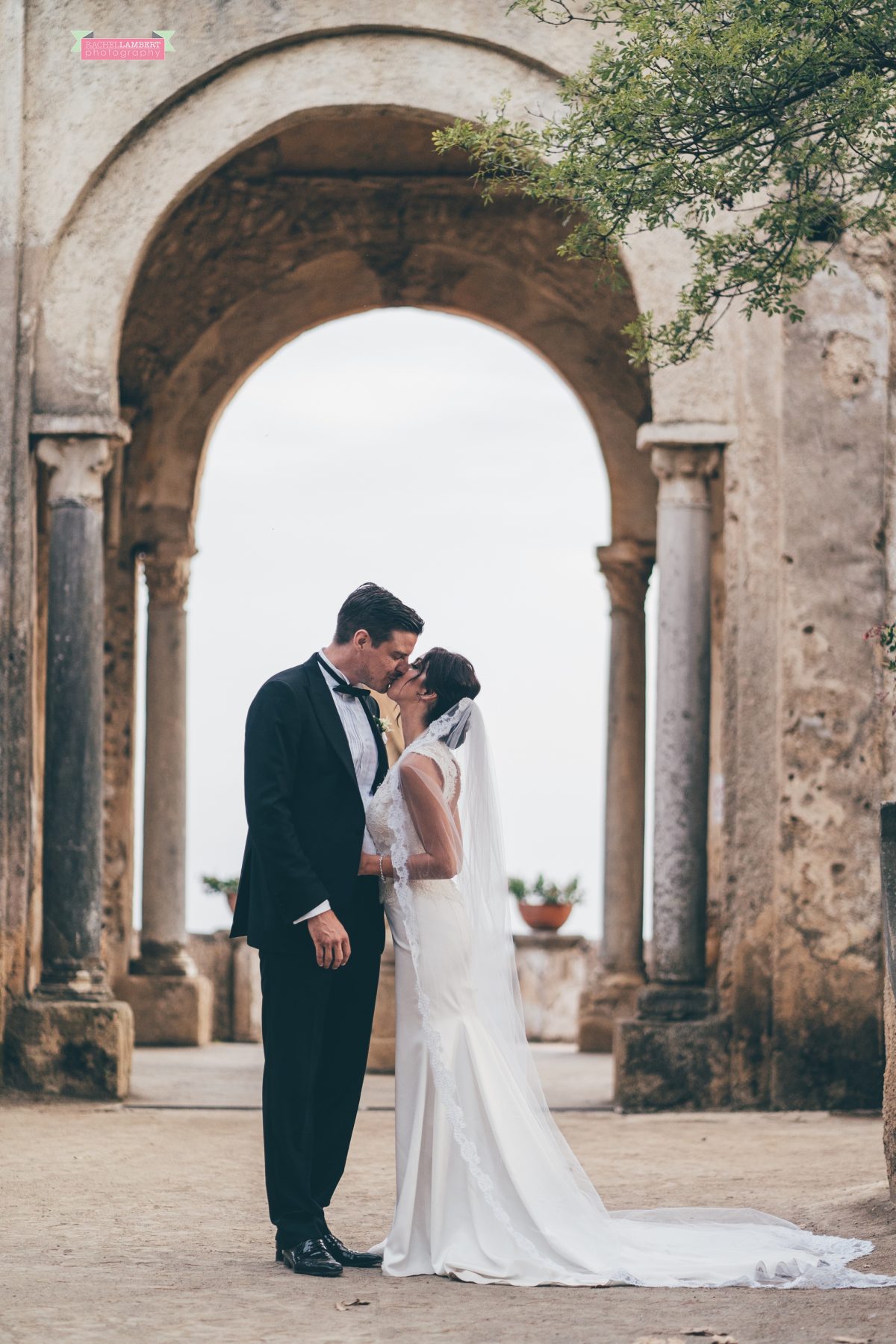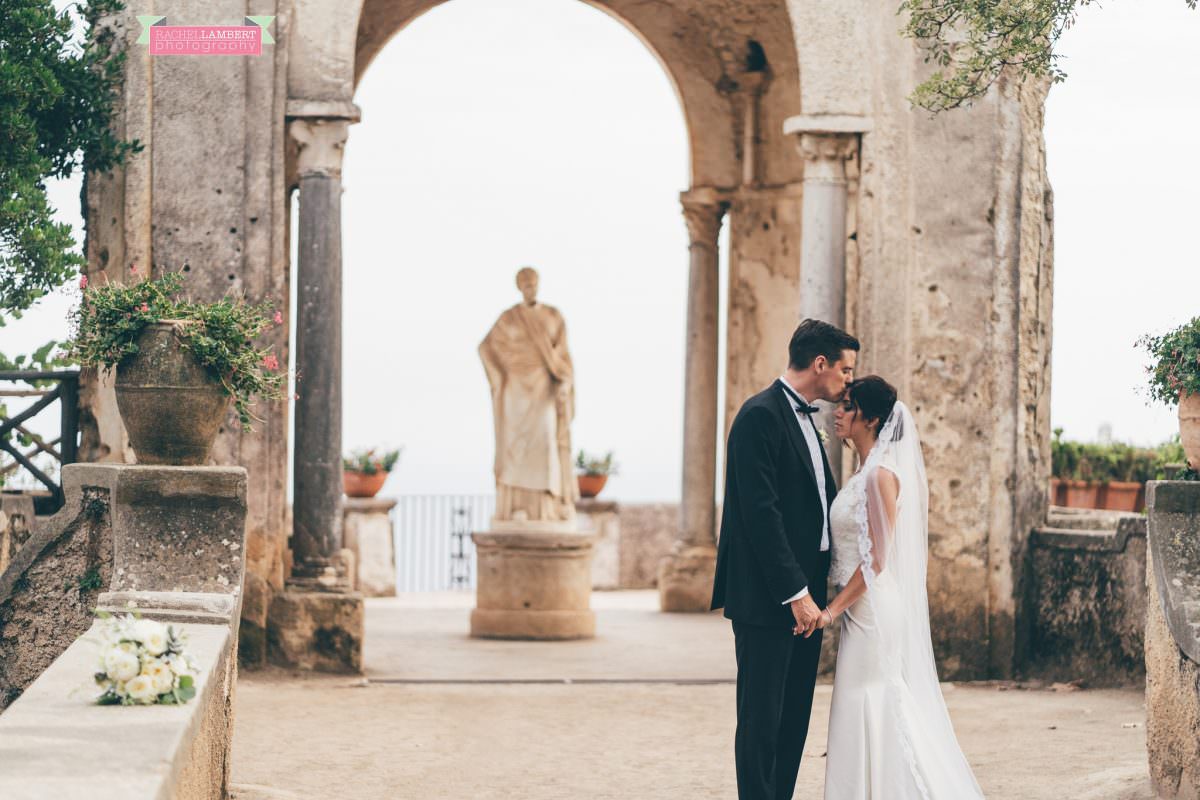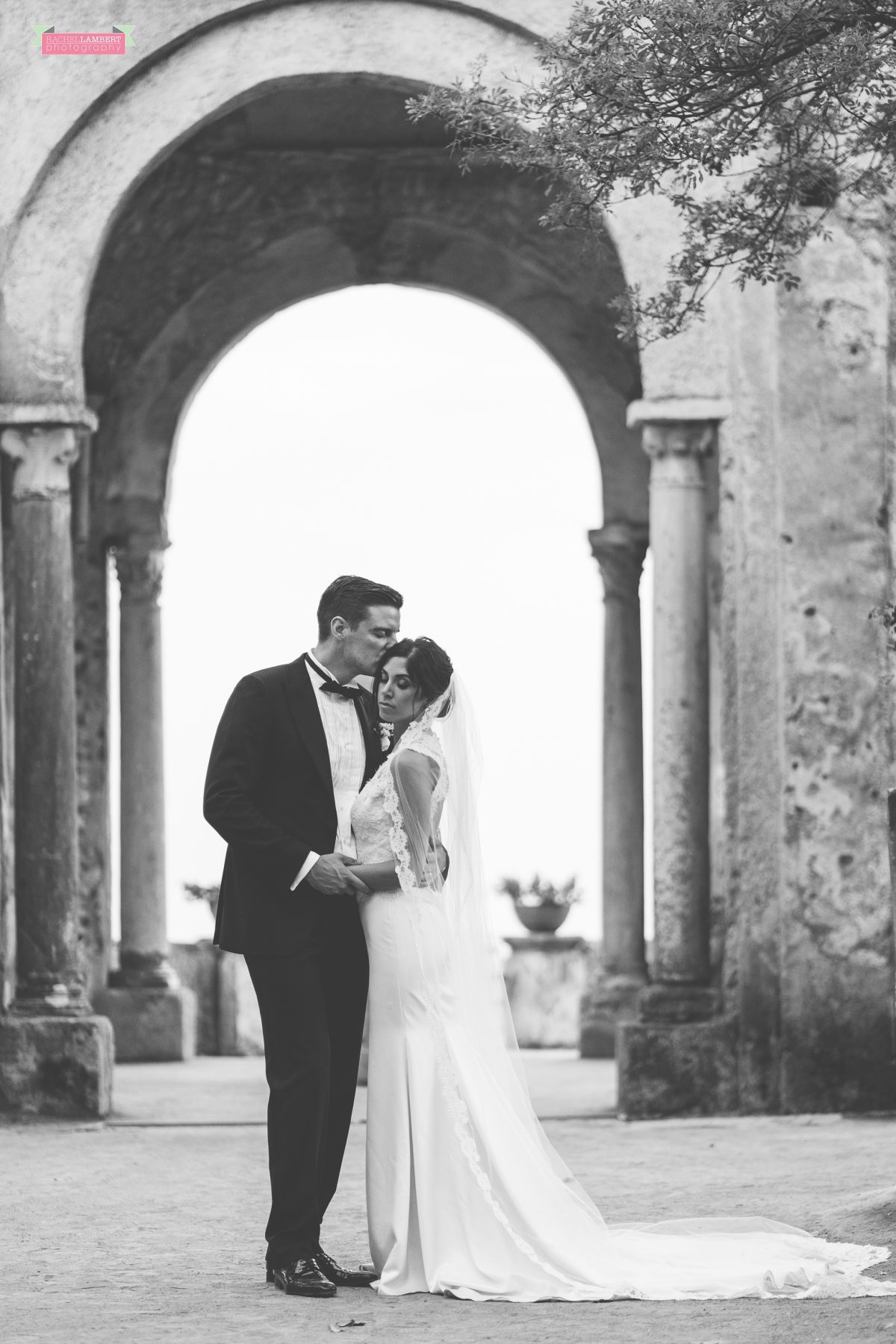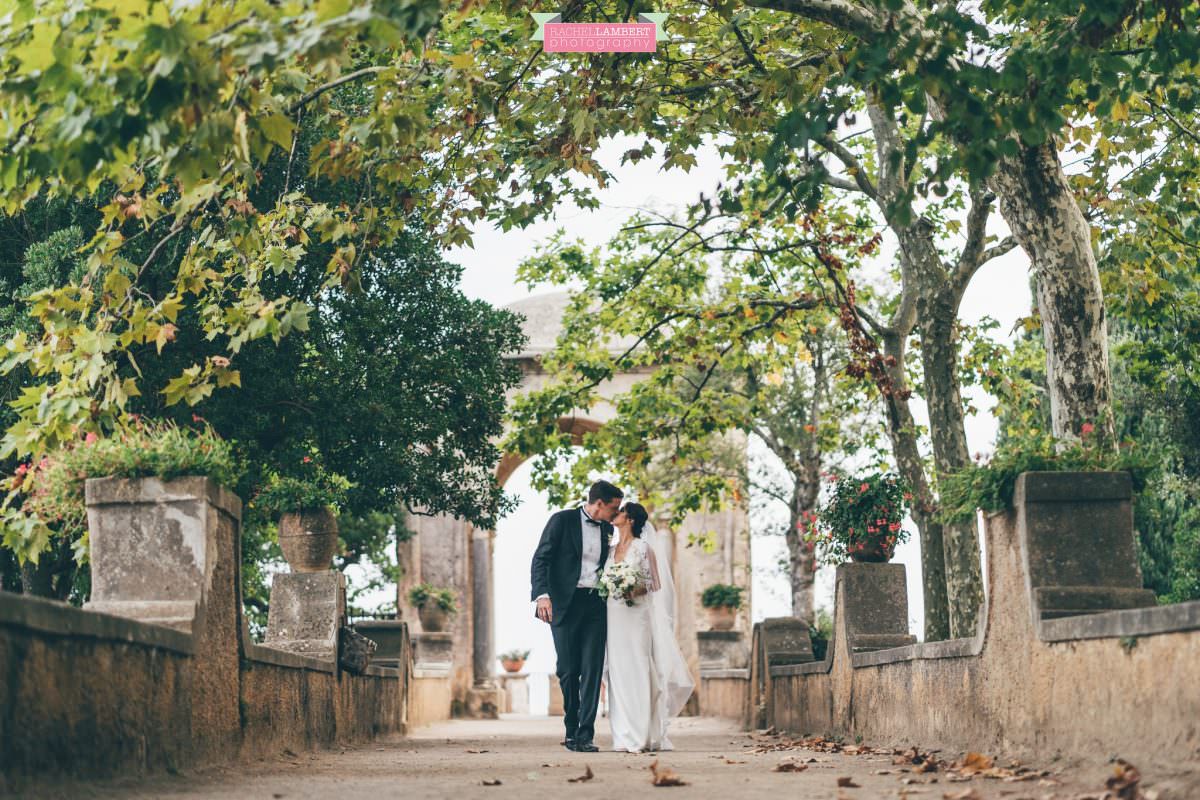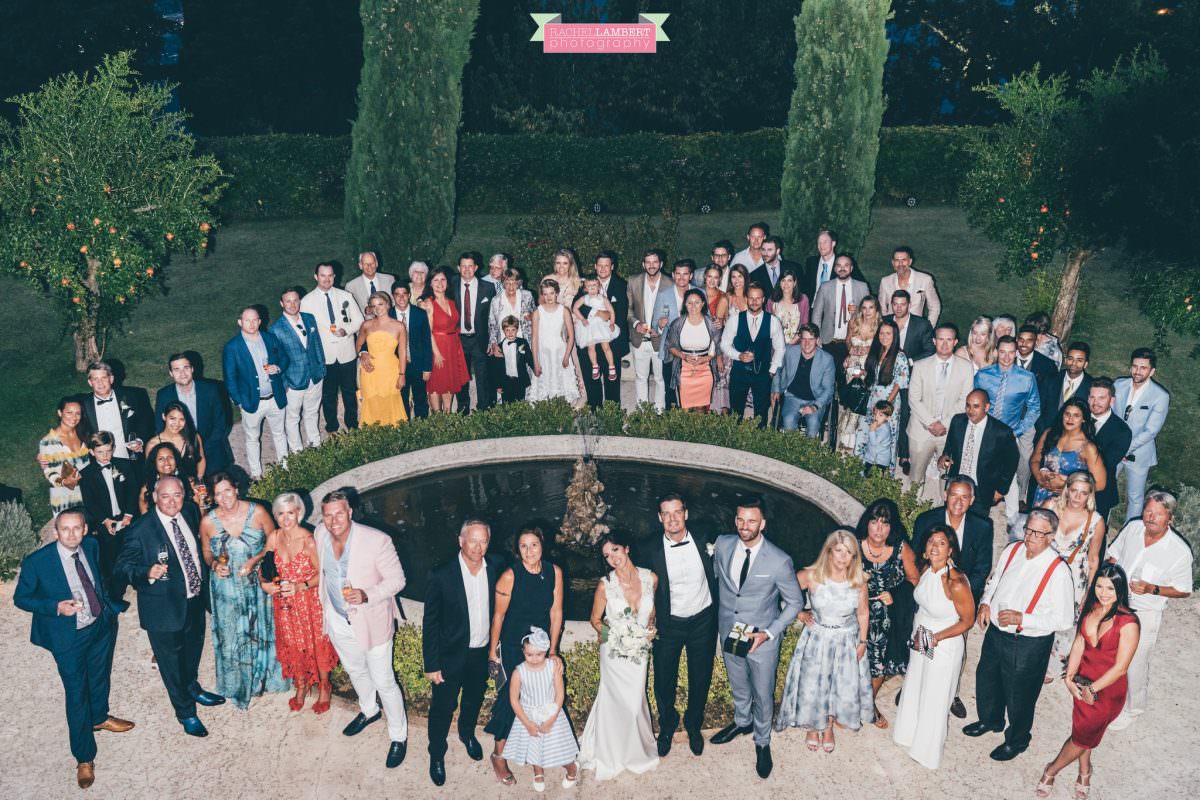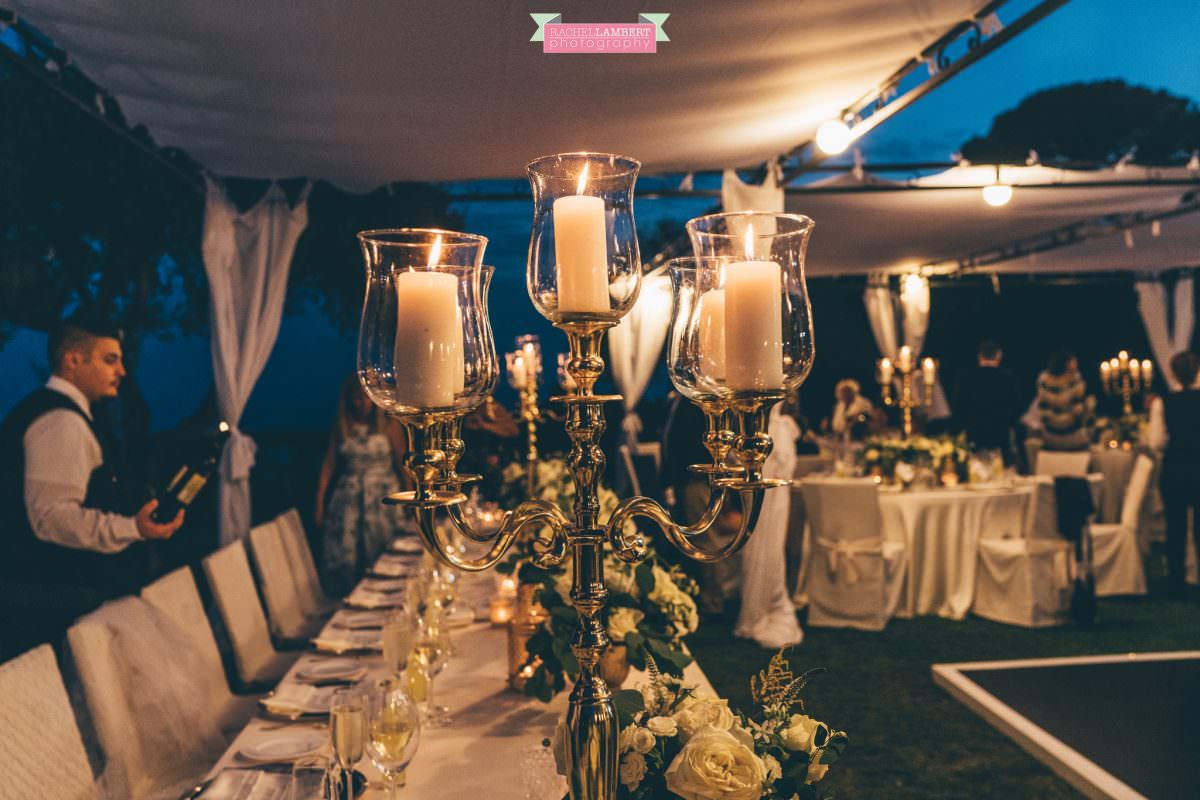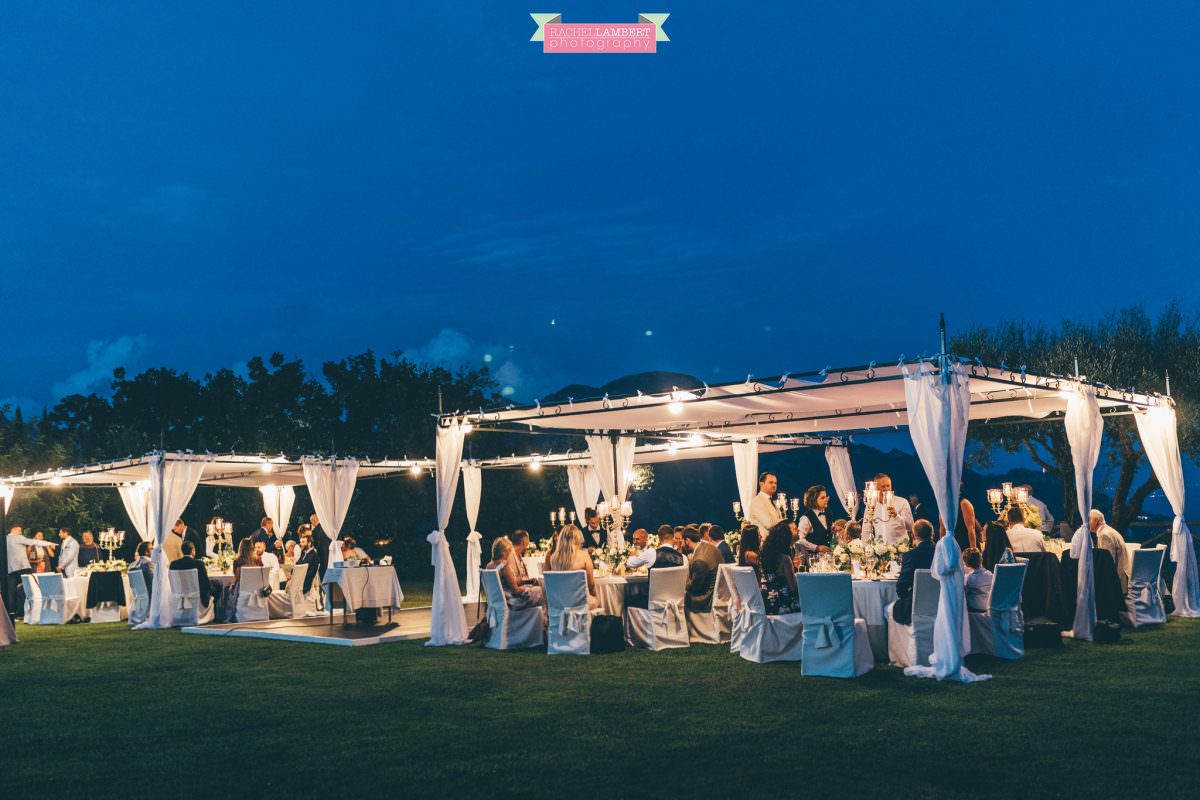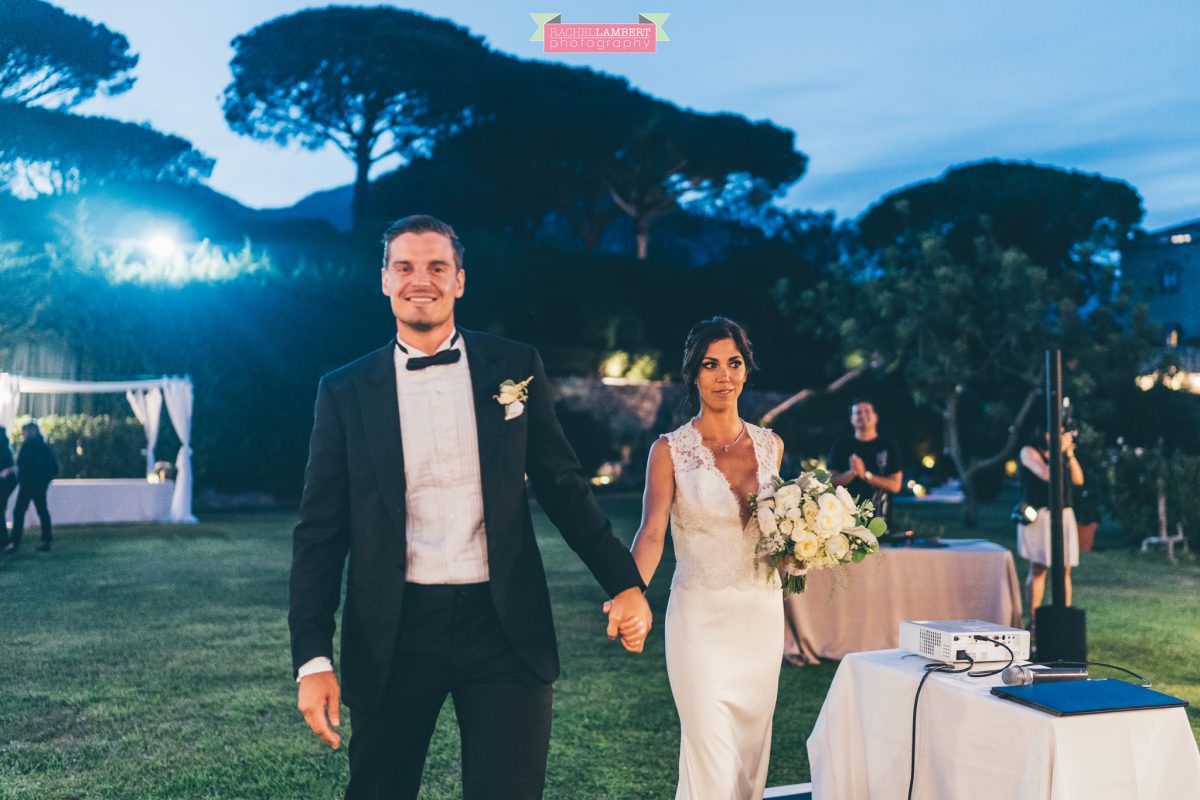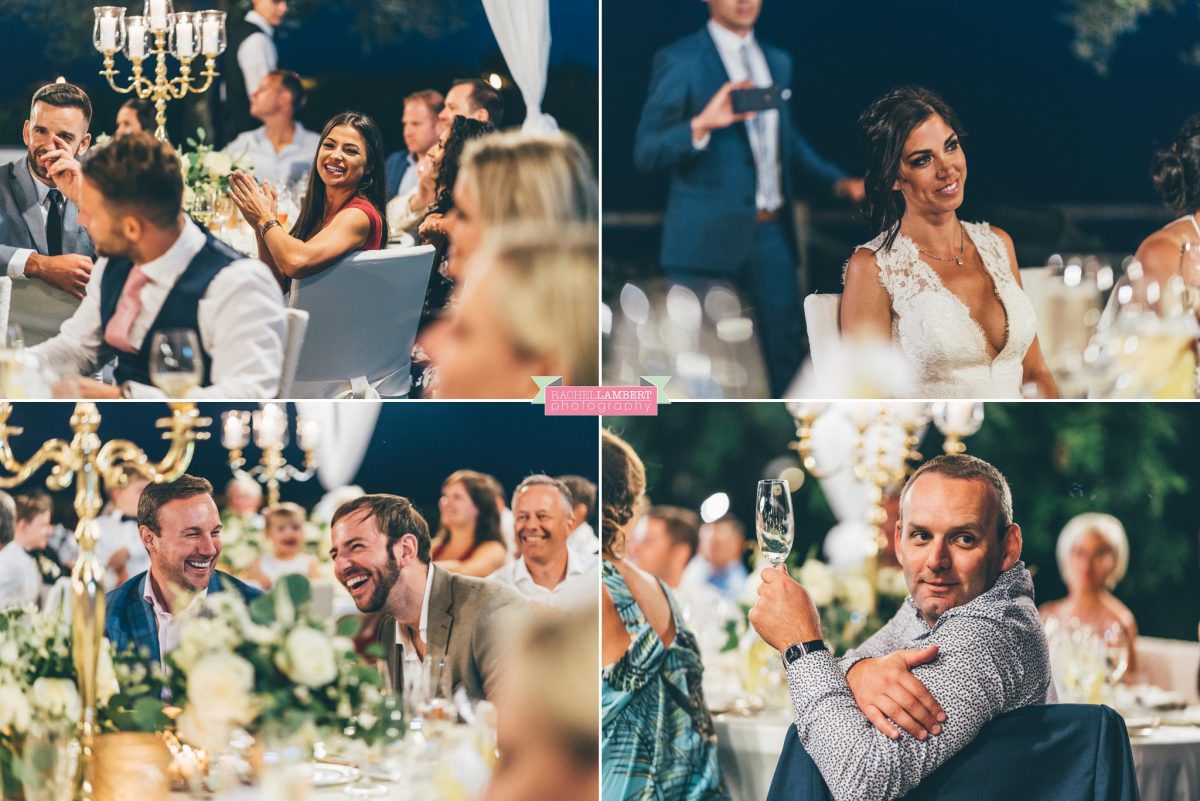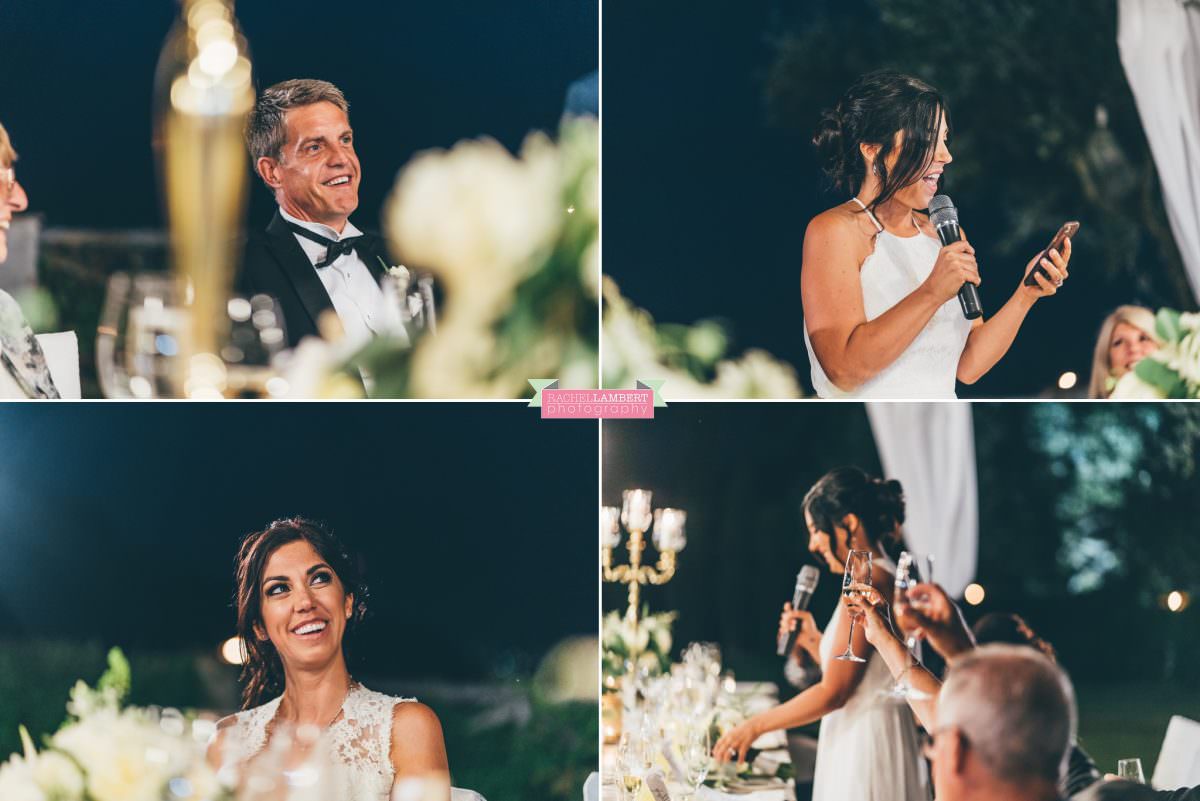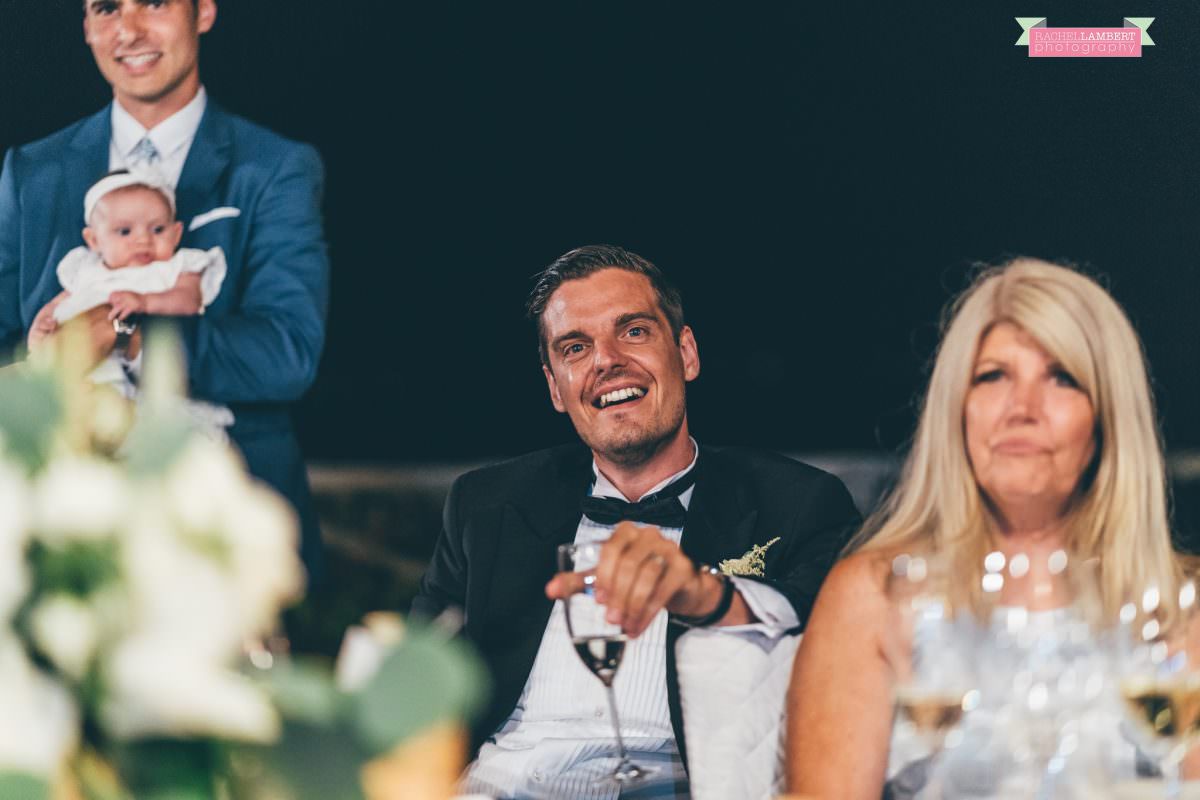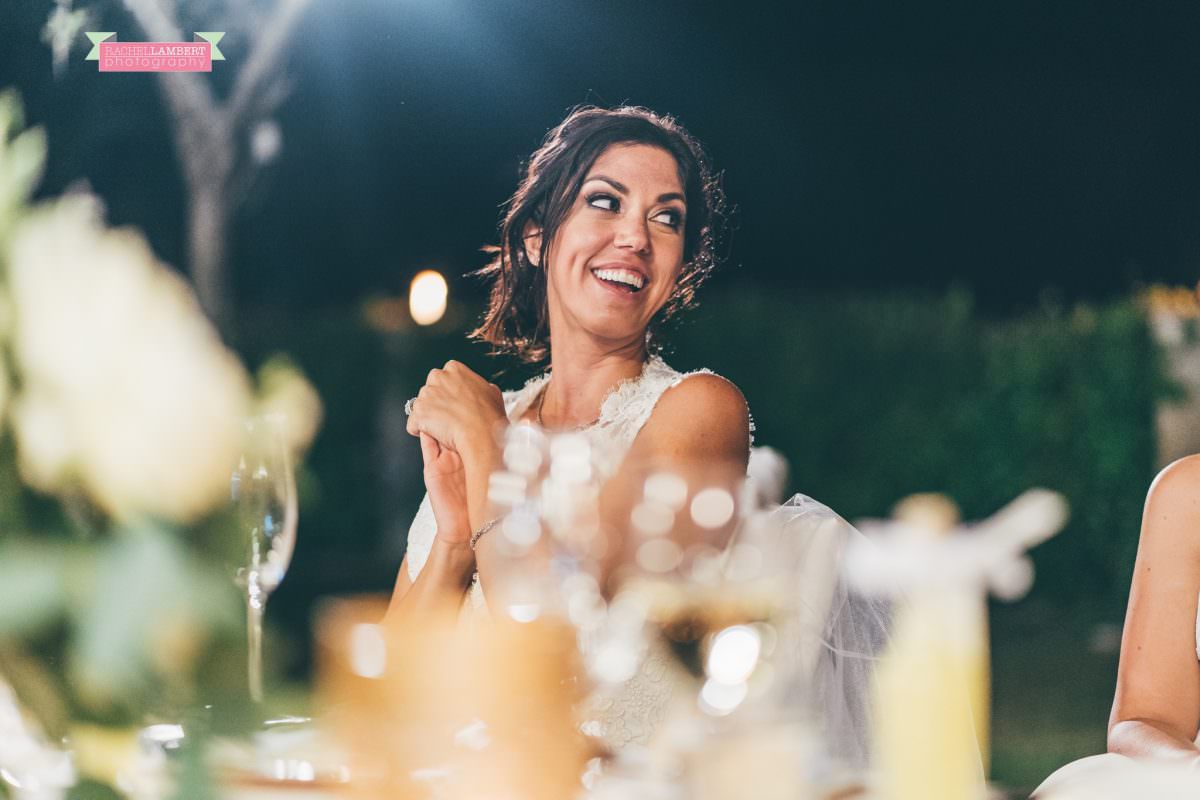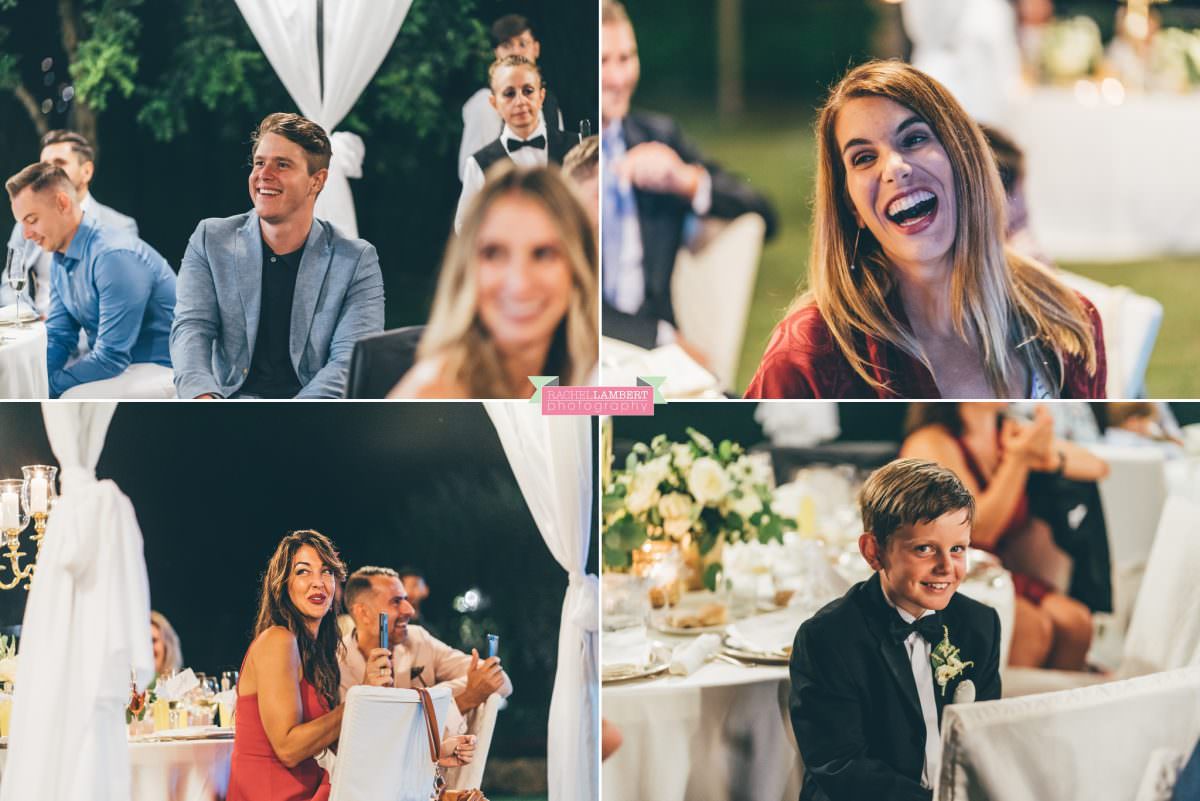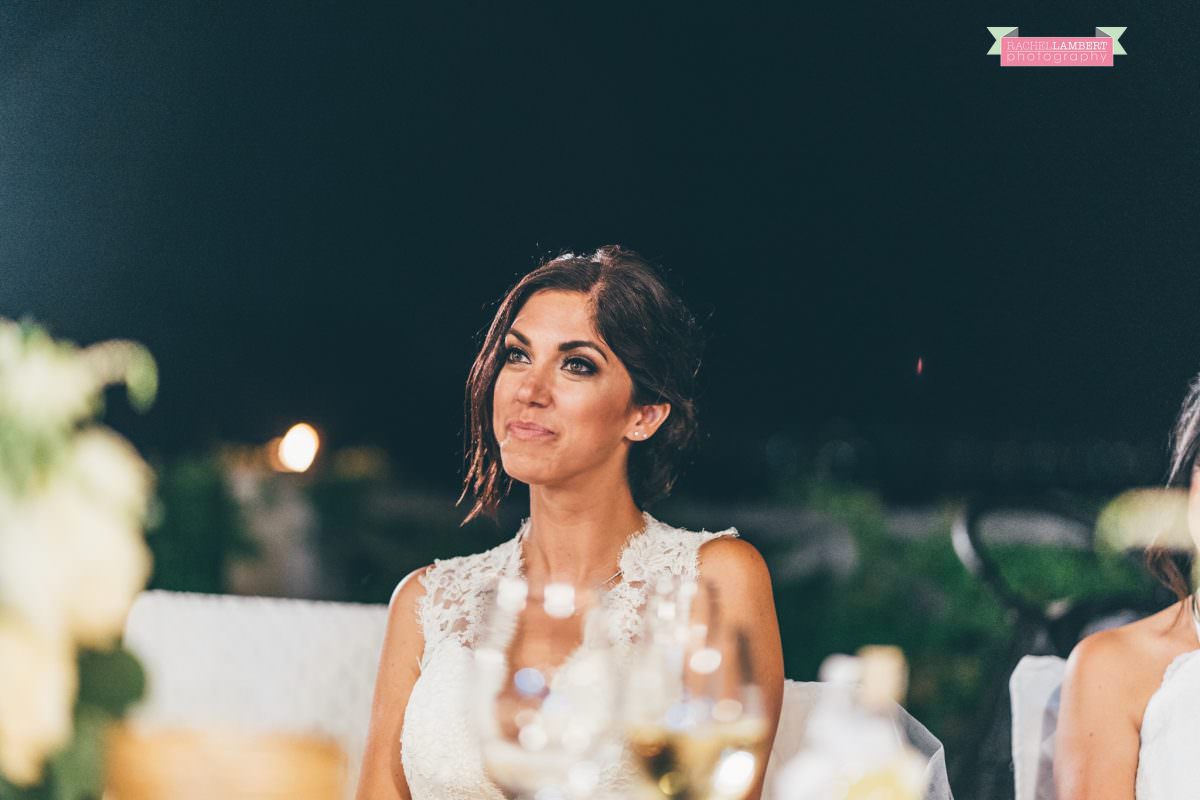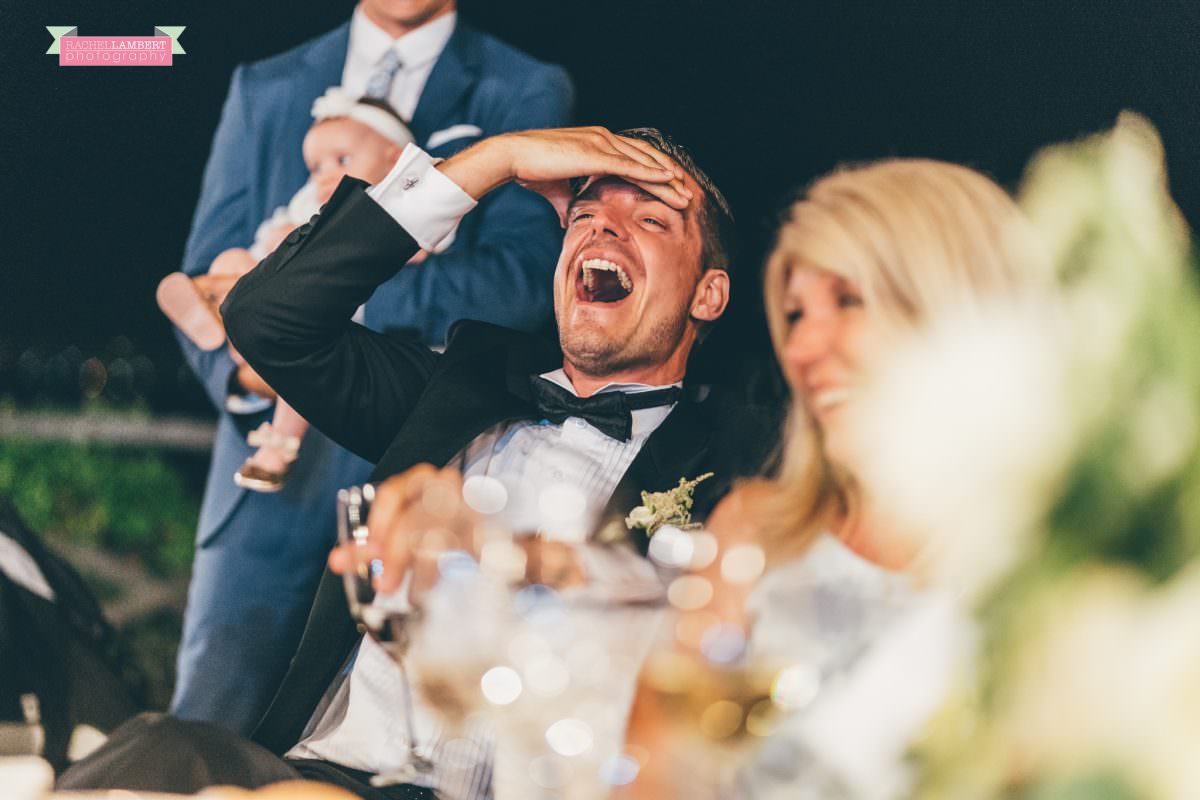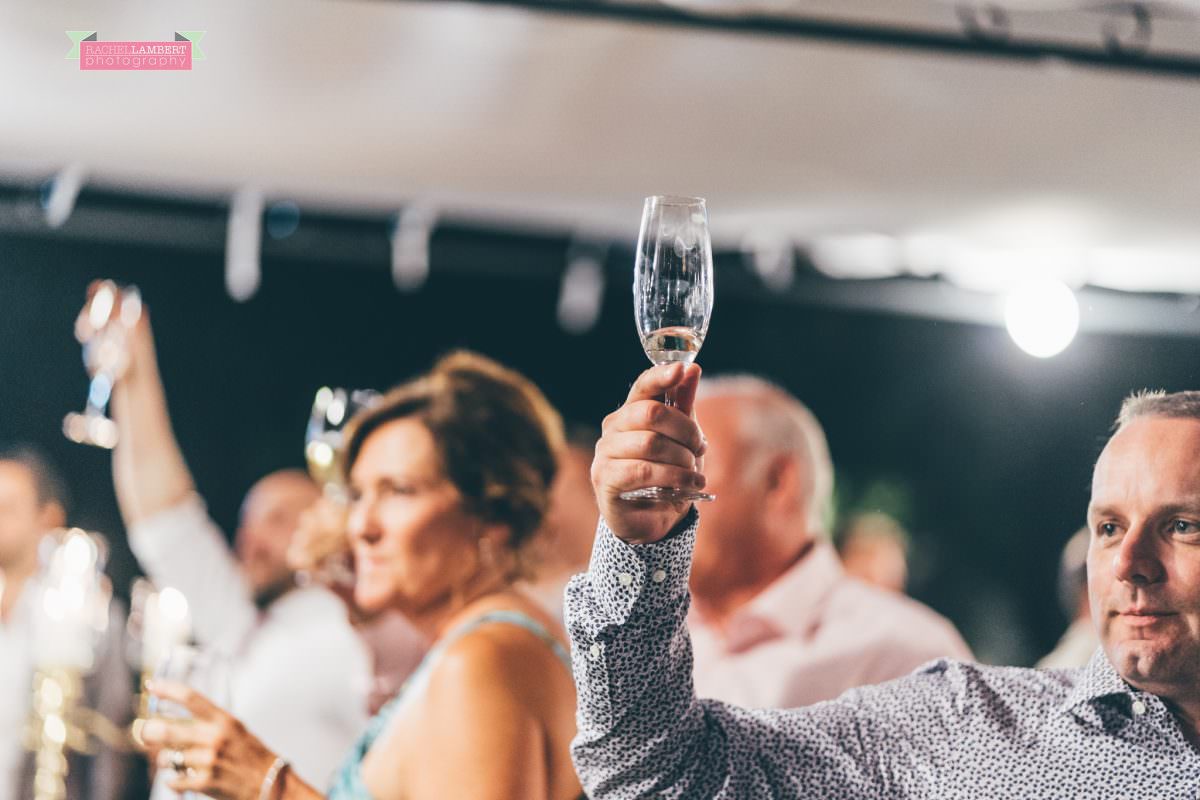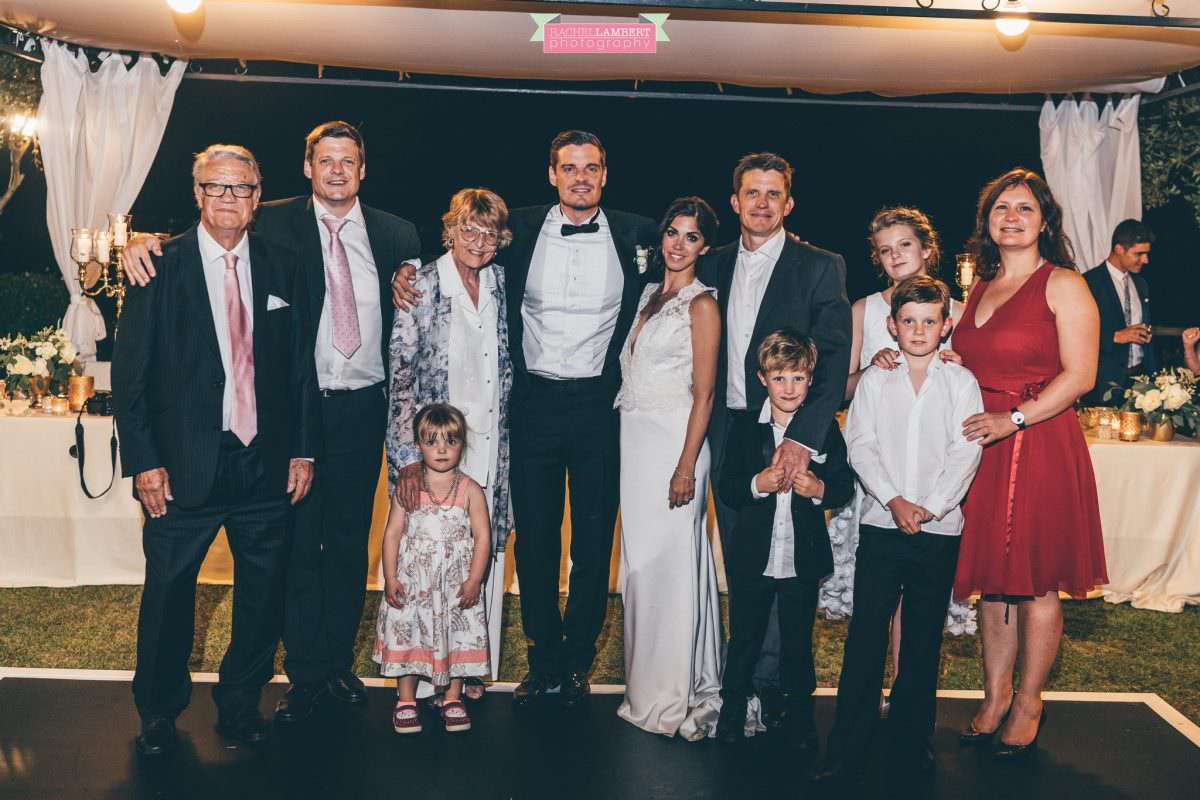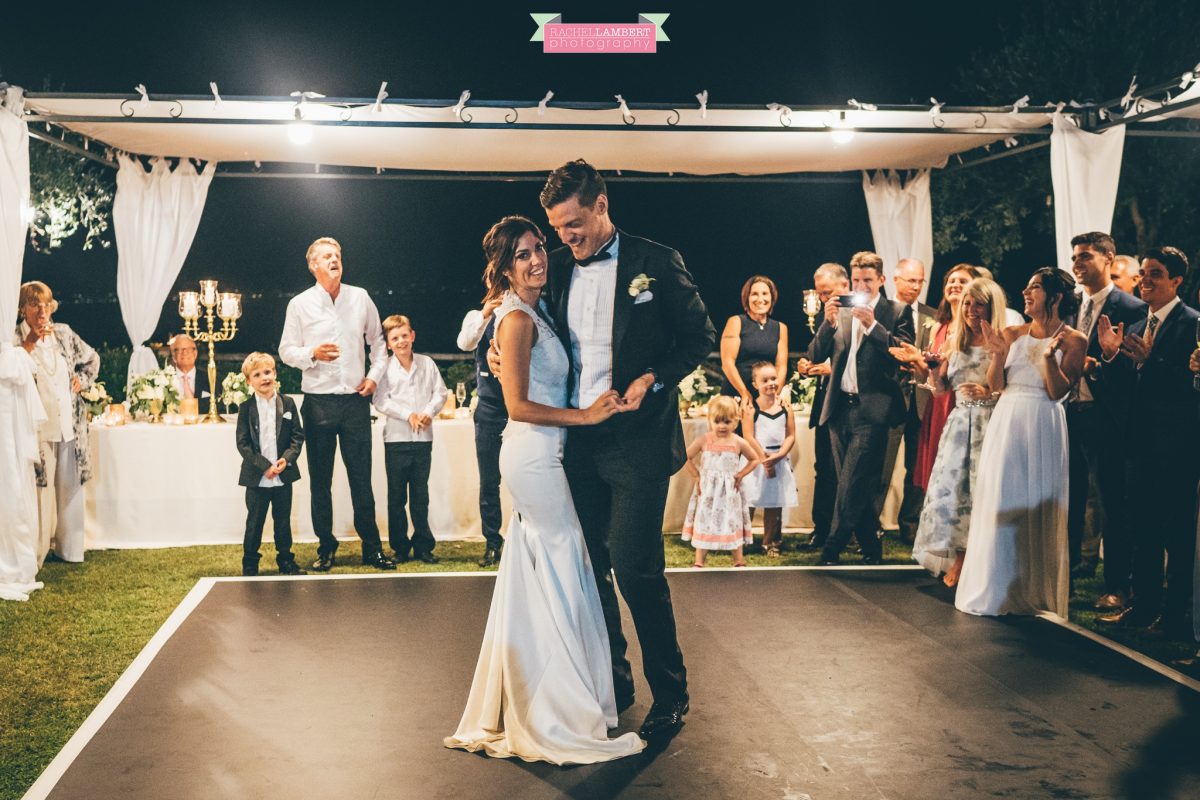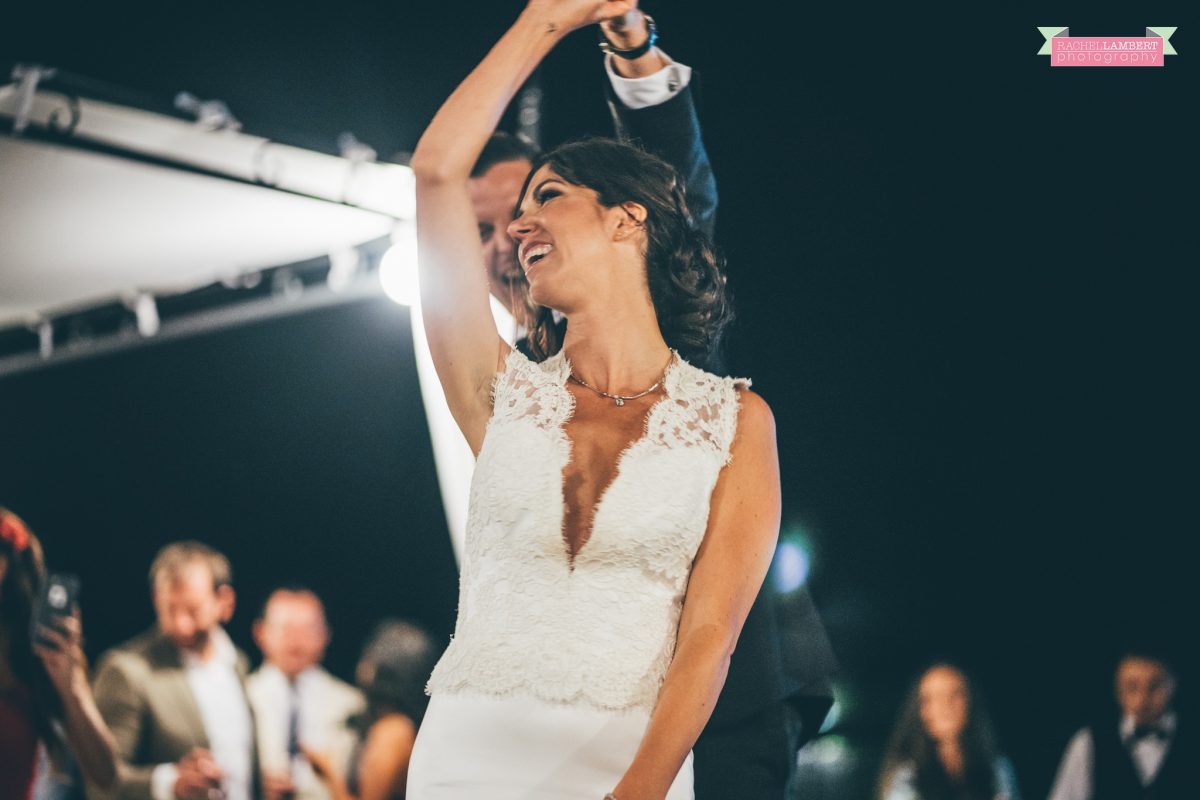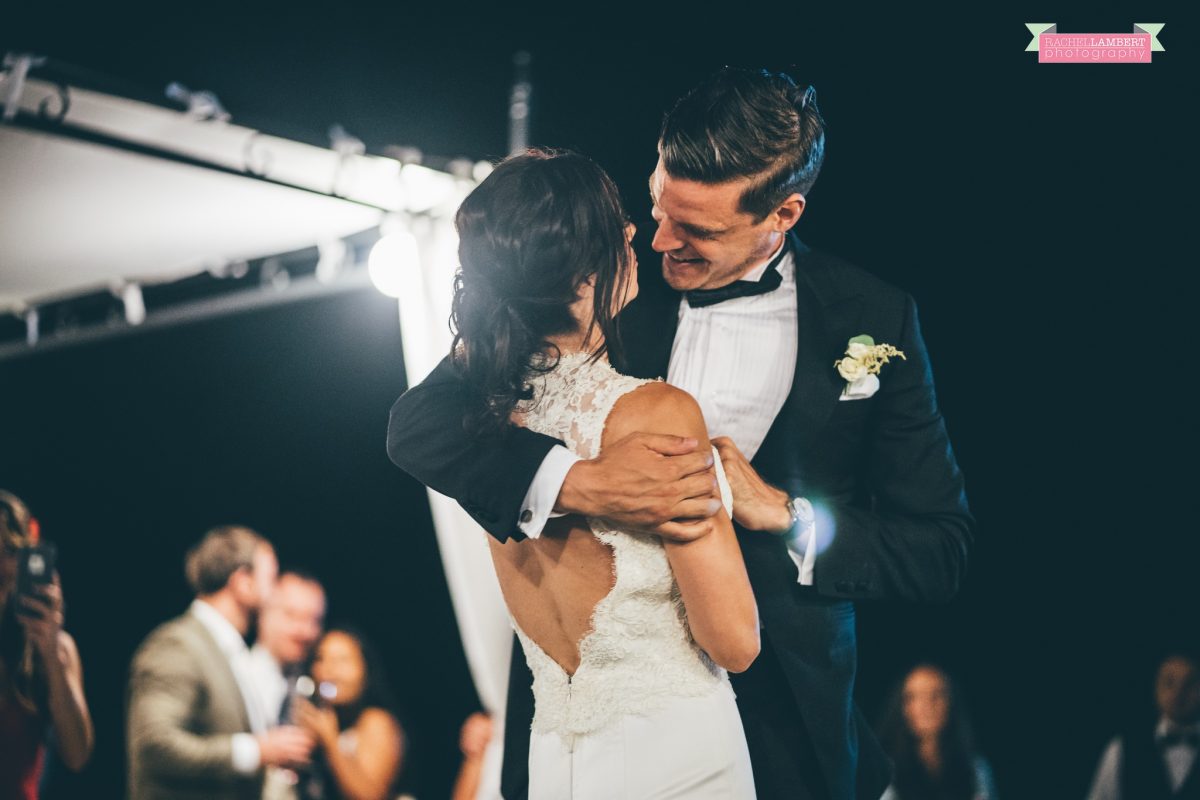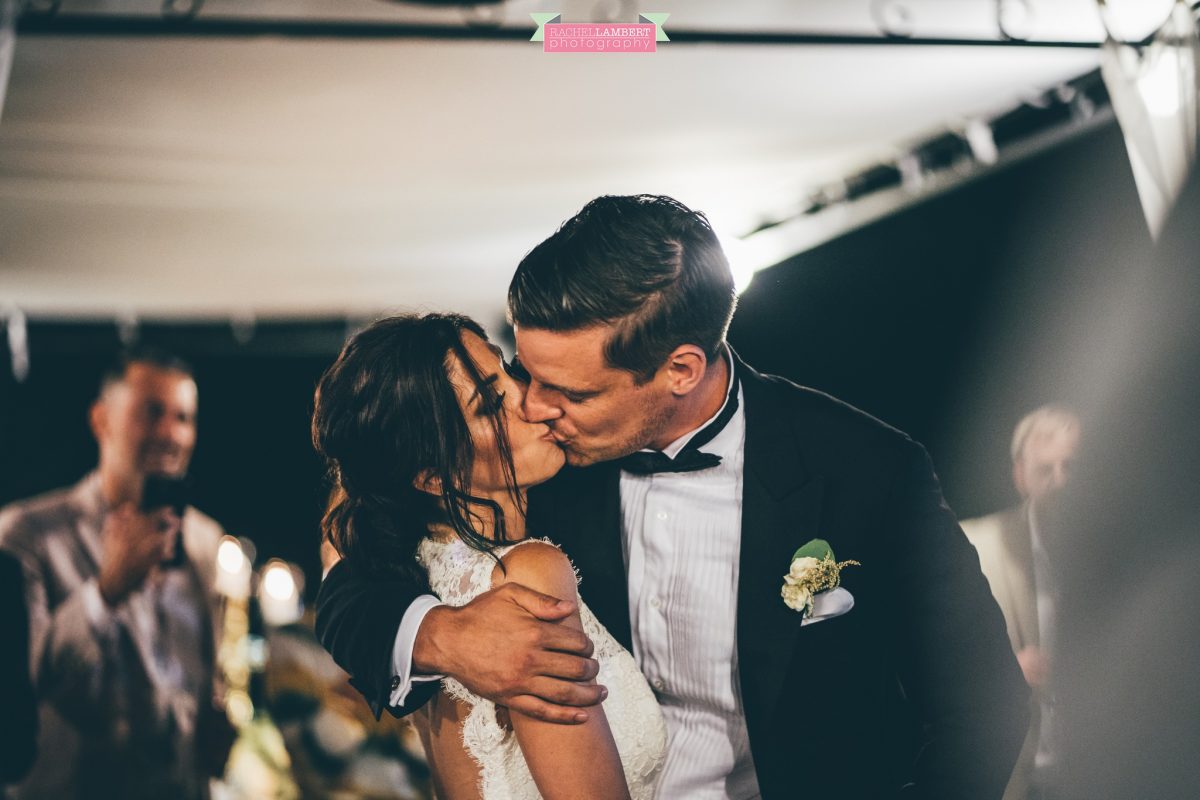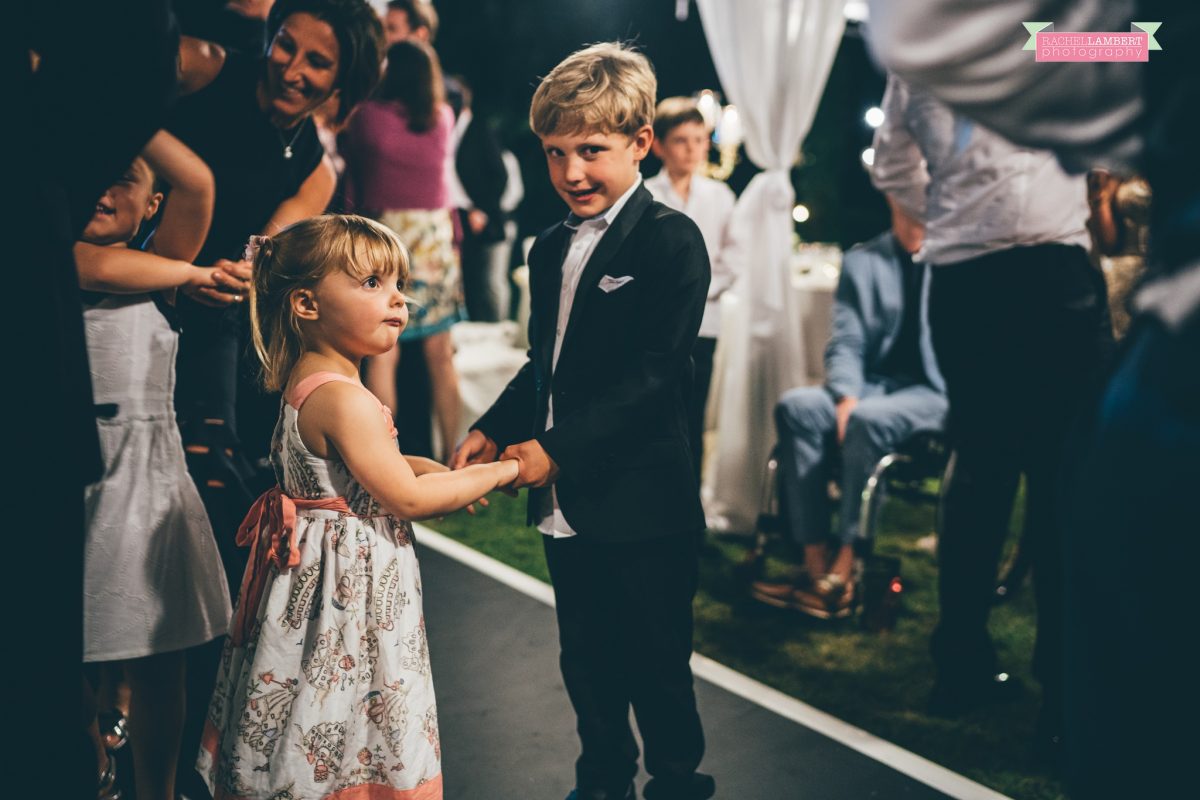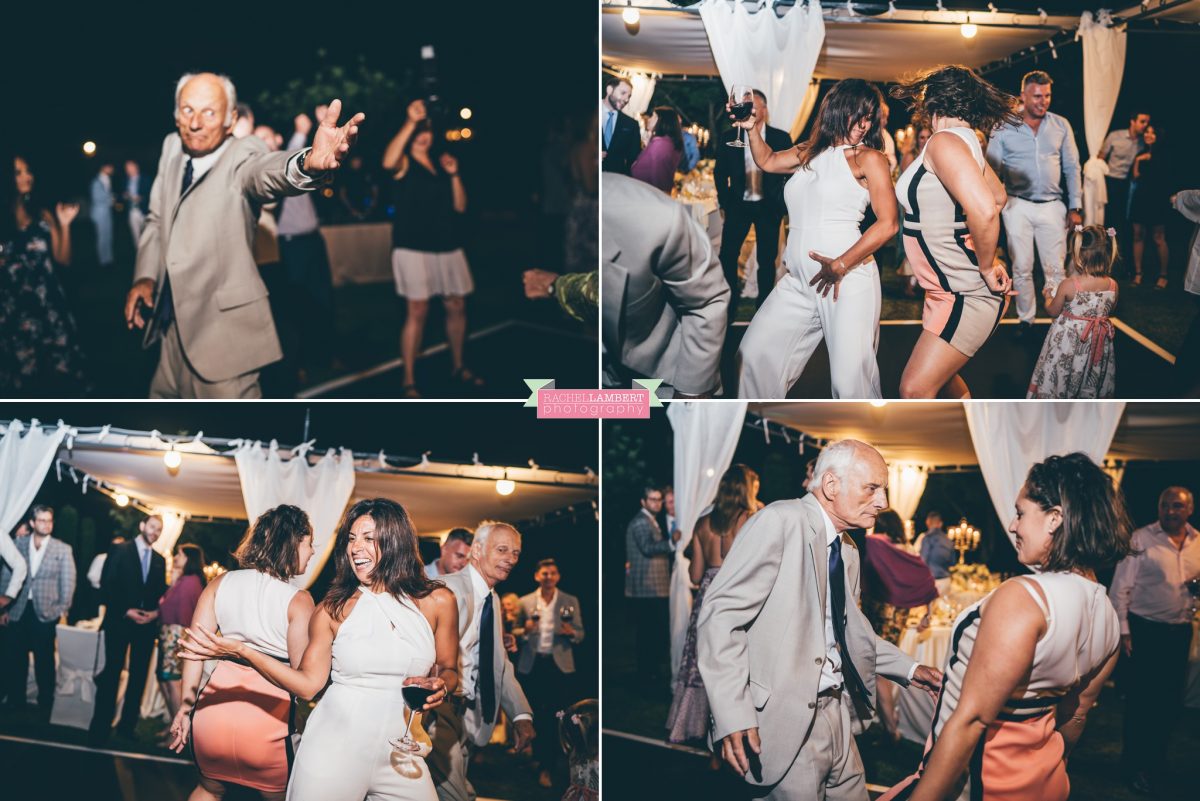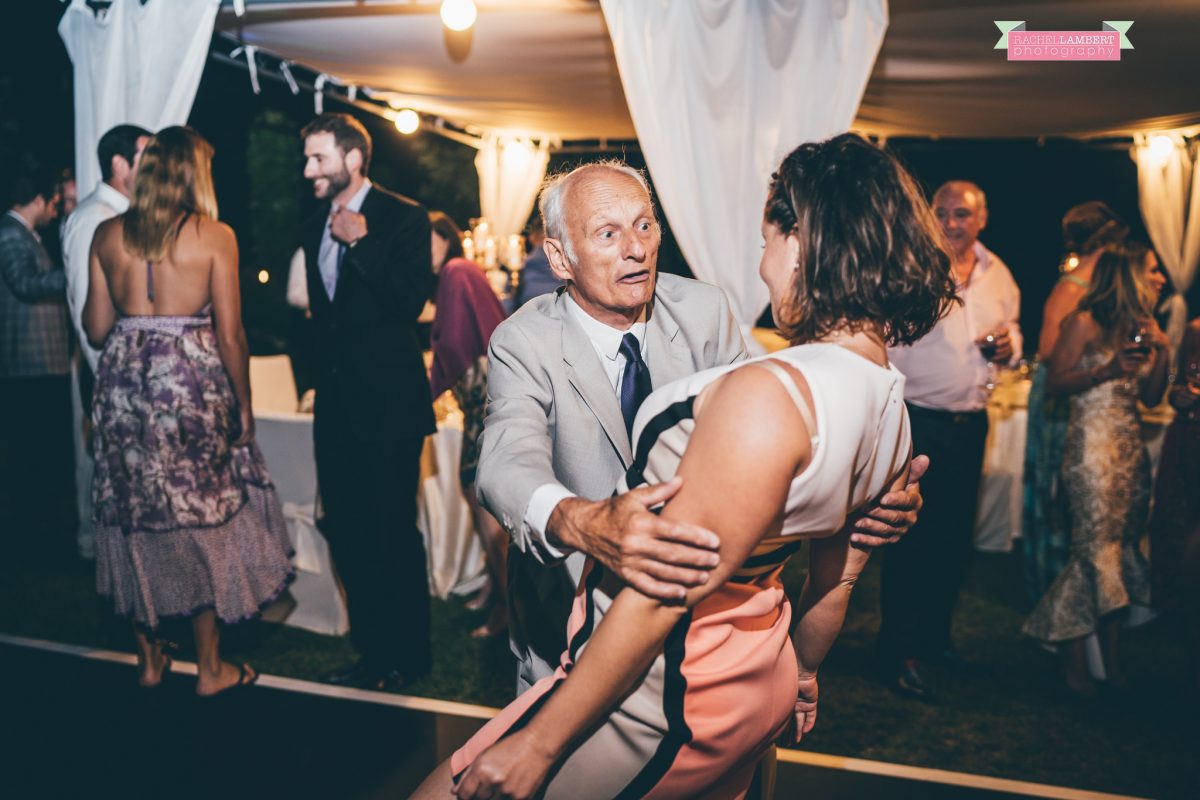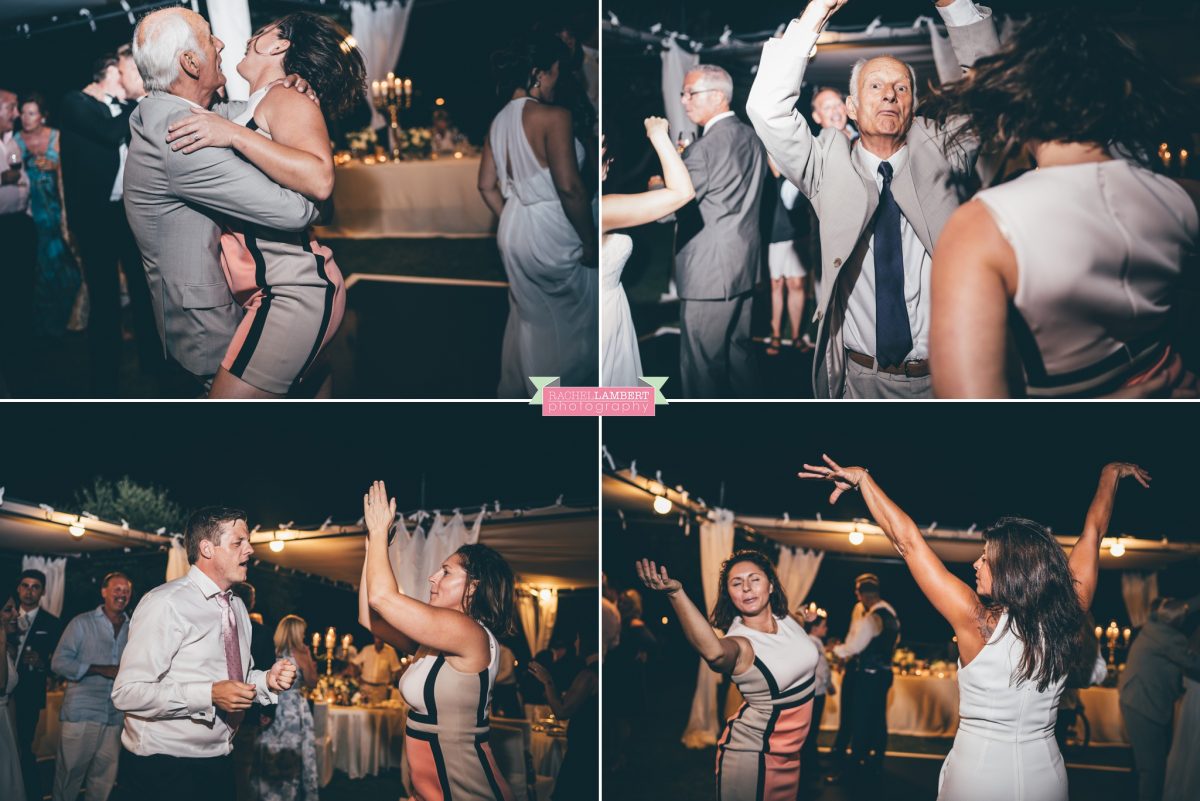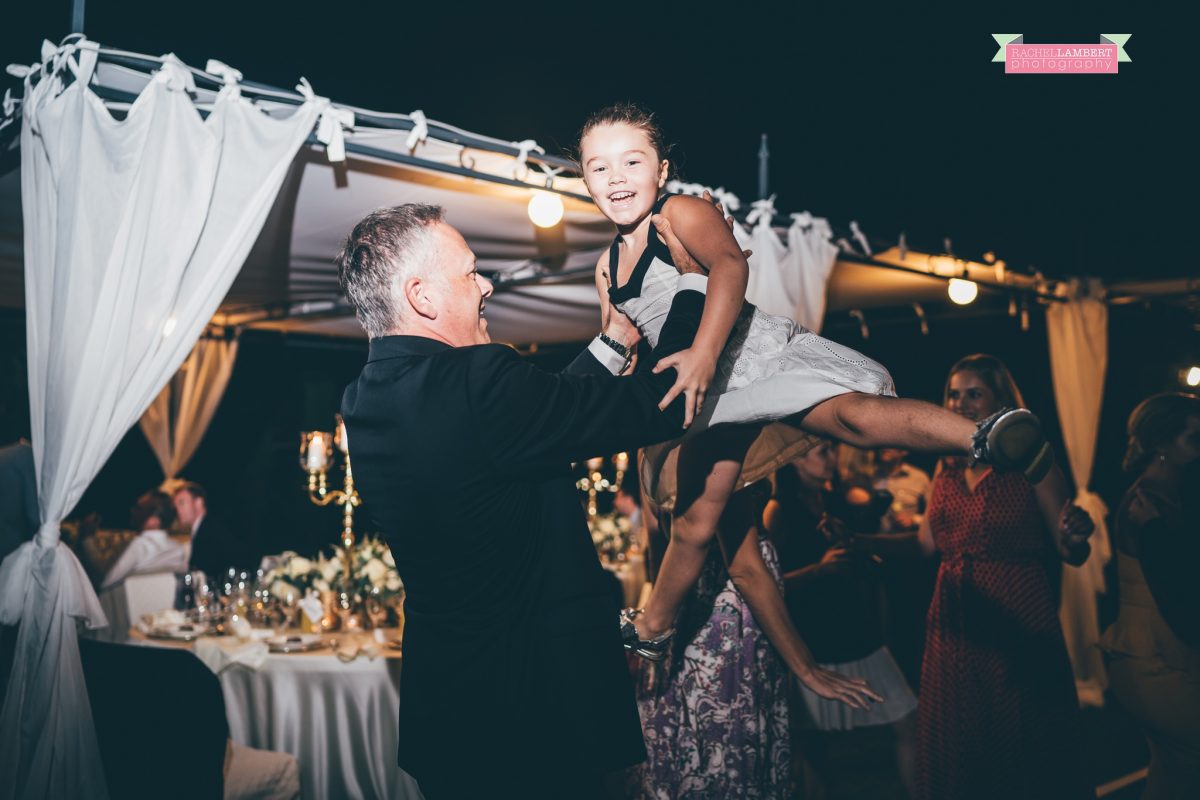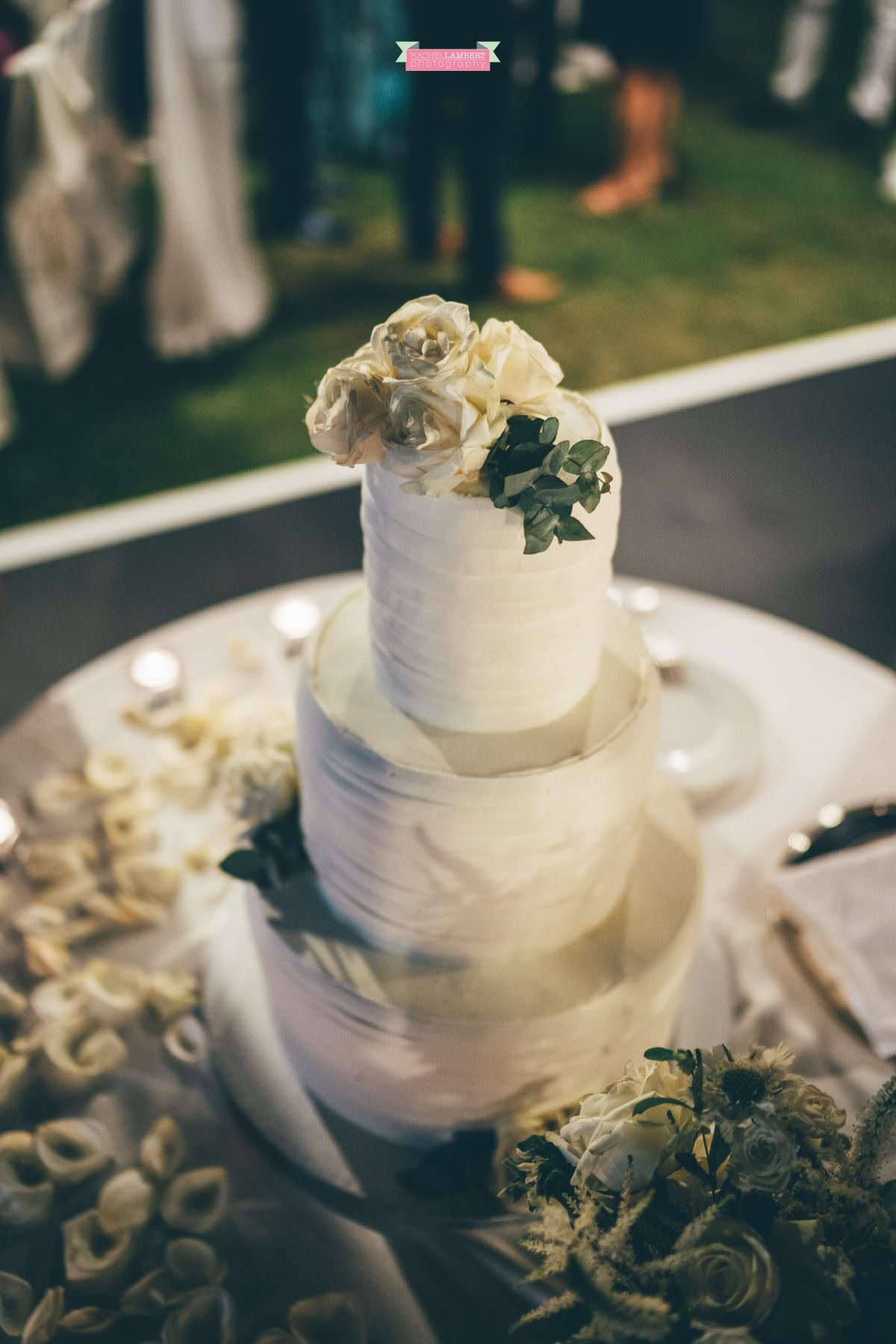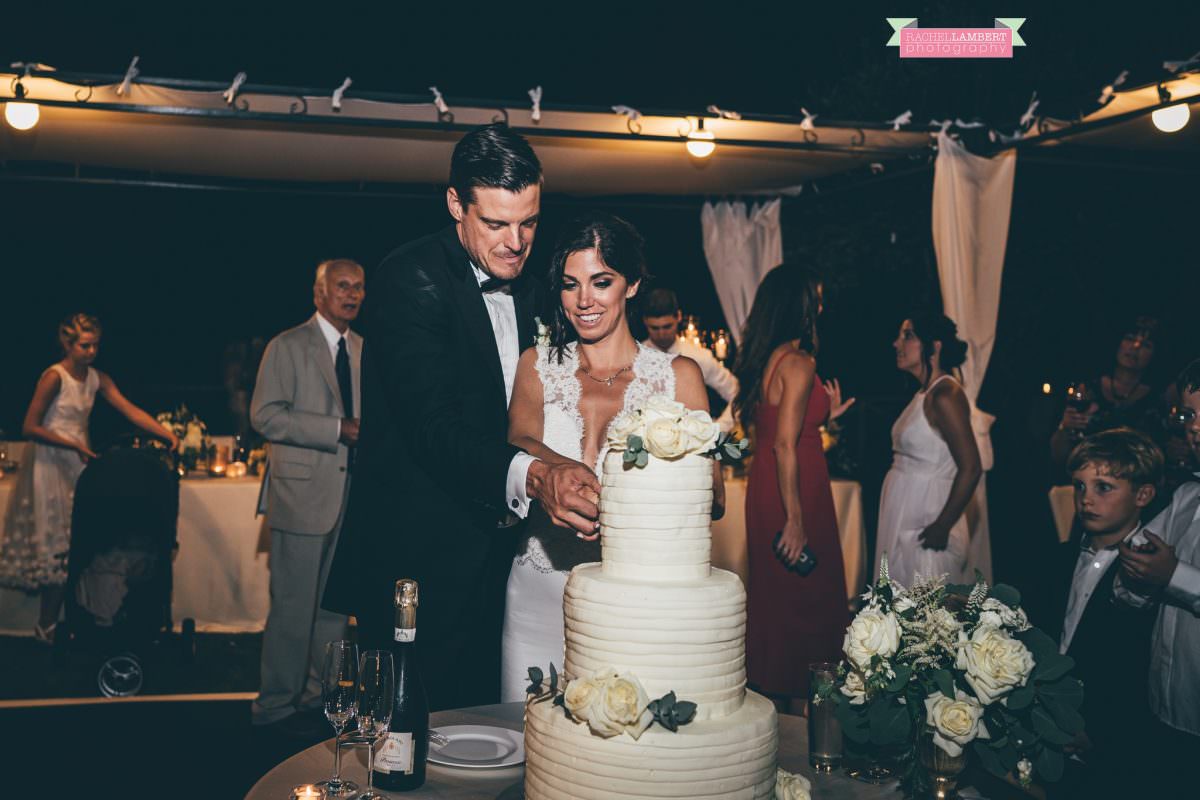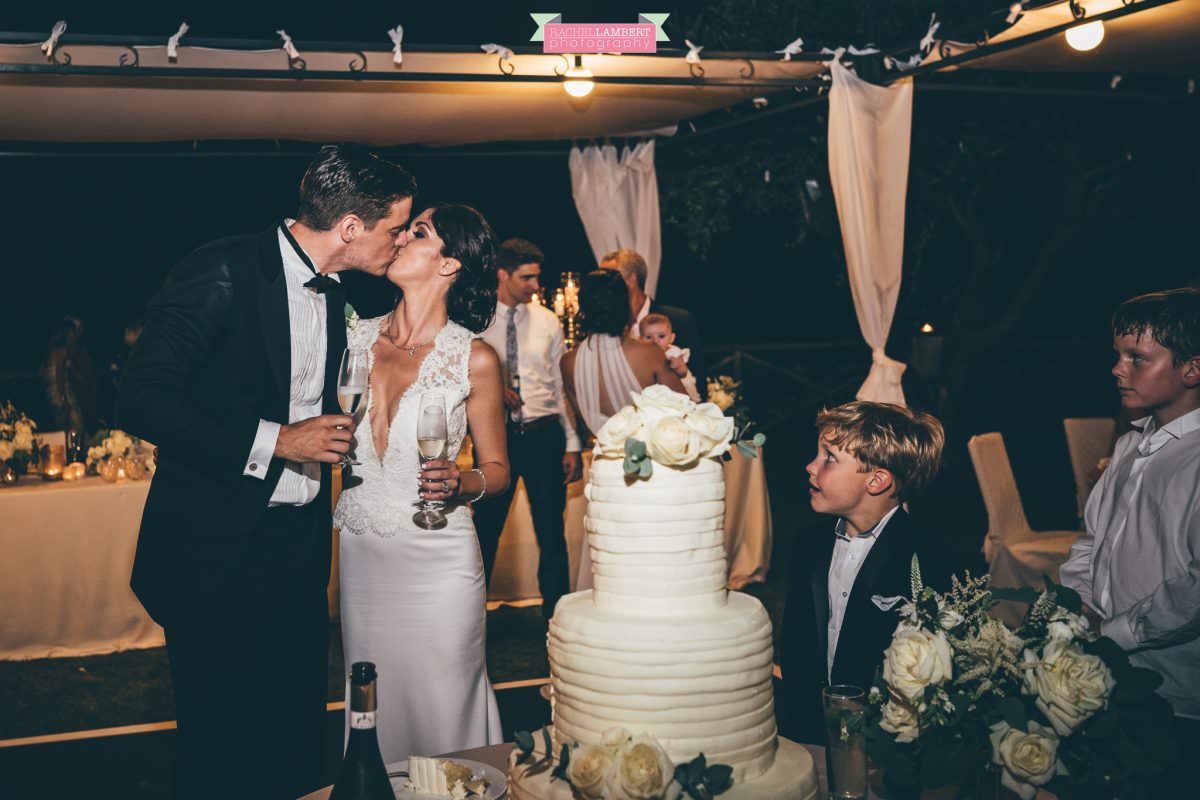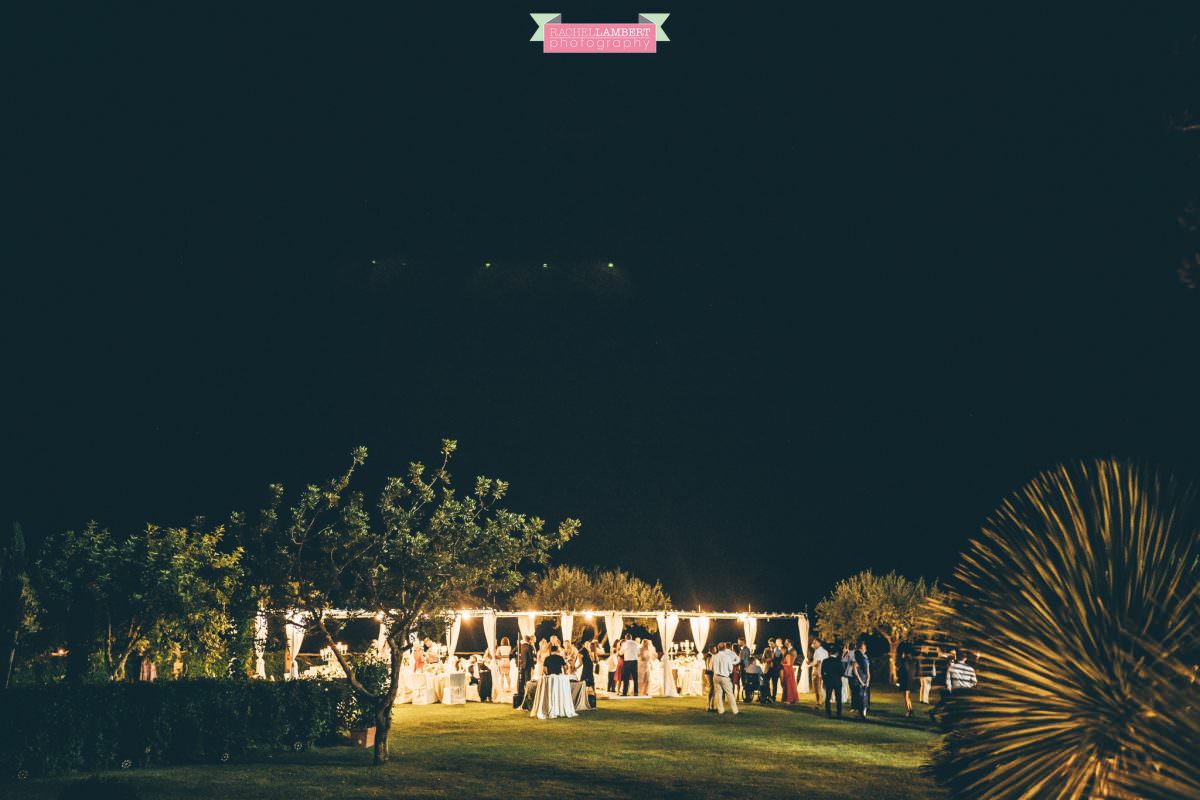 ©Rachel Lambert Photography. I will be honoured if you tag yourselves but please do not crop, copy or re-edit, thank you 🙂