Kastri Island, Kos
Destination Weddings in Greece
Jo and Tim
Kos Wedding Photographer
Jo and Tim chose the very magical Kastri Island for their wedding after Jo had spent a whole summer in Kos a few years ago and fell in love with the island.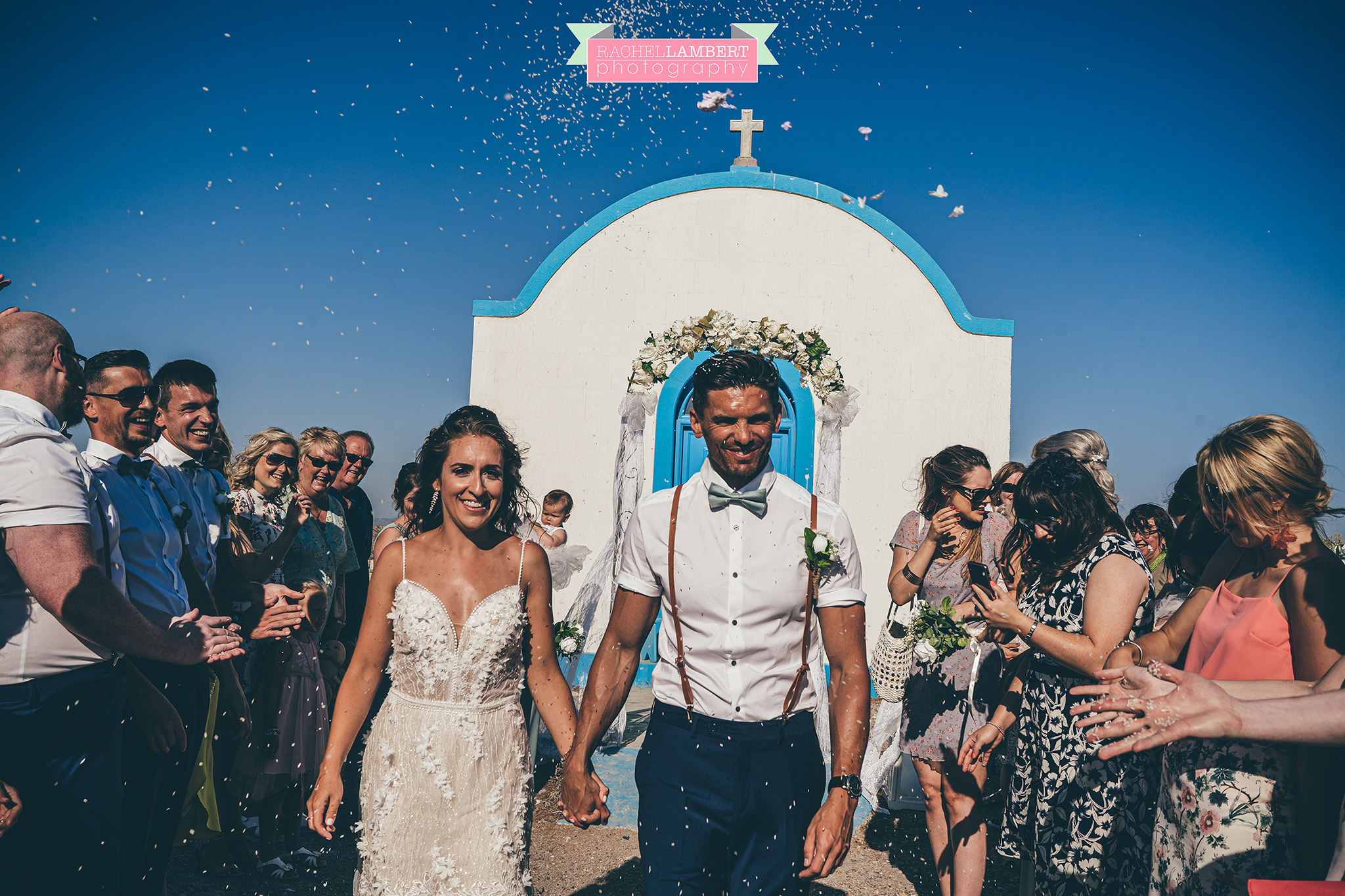 Their wedding party and guests traveled with them to Kos, spending a few days relaxing before the wedding.
Jo and her bridesmaids got ready at White Rock of Kos, up in the hillside overlooking Kastri Island. We traveled by boat over to the island where Tim and his groomsmen were waiting for us.
Their ceremony took place outside the little blue-roofed chapel on the island, and all the guests threw rice as Jo and Tim walked down the aisle to the Star Wars theme tune!
We headed to the Ancient Basilica ruins just a few minutes away to watch the sun coming down while all the guests went to the Sydney Bar for drinks, where we later joined them for the most amazing reception and best Greek mixed grill platter ever!!
Their first dance was a proper goosebump moment – The Little Mermaid "Part of Your World" – so perfect!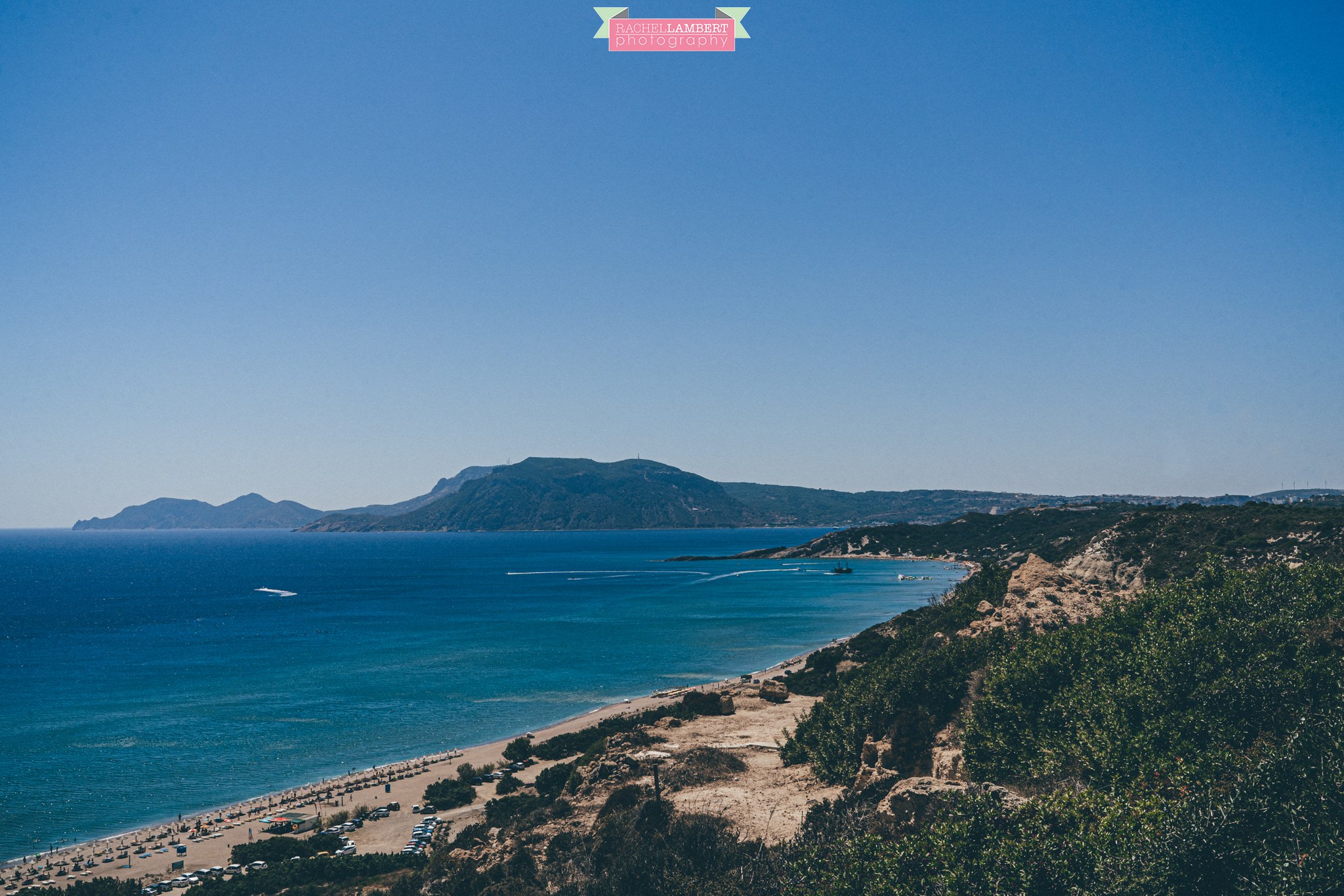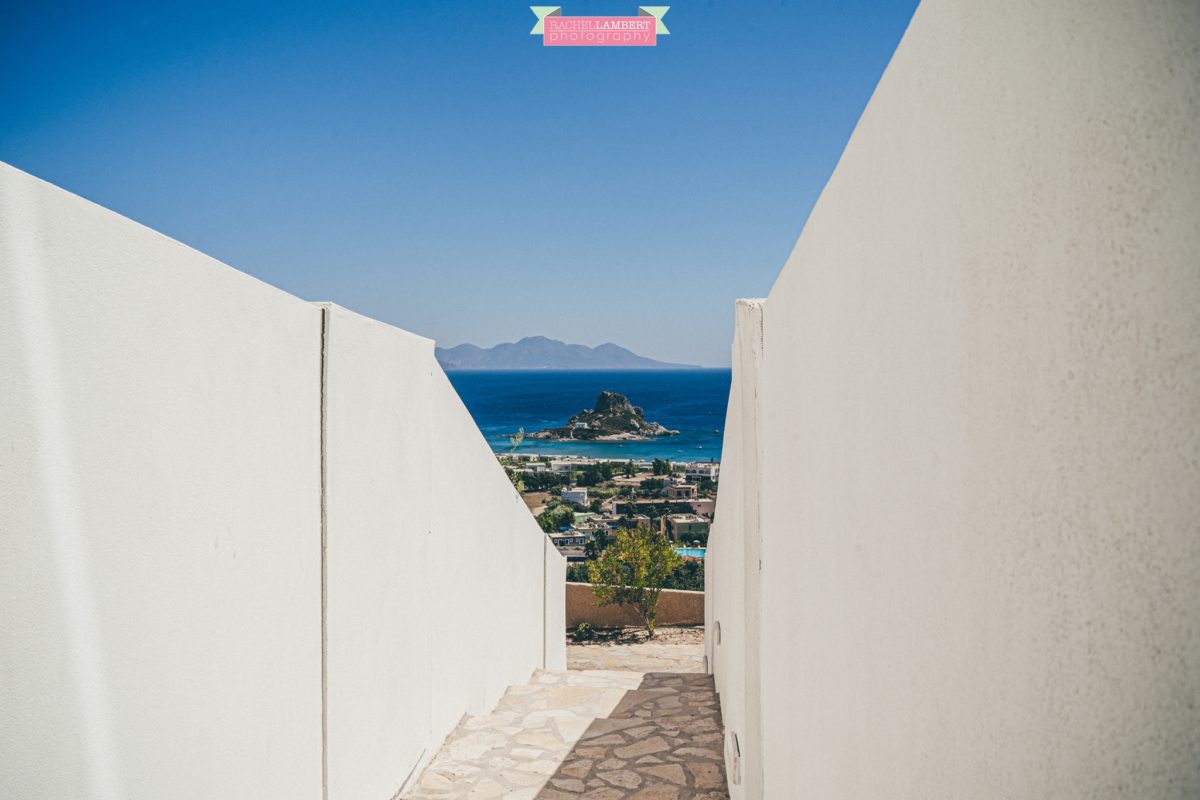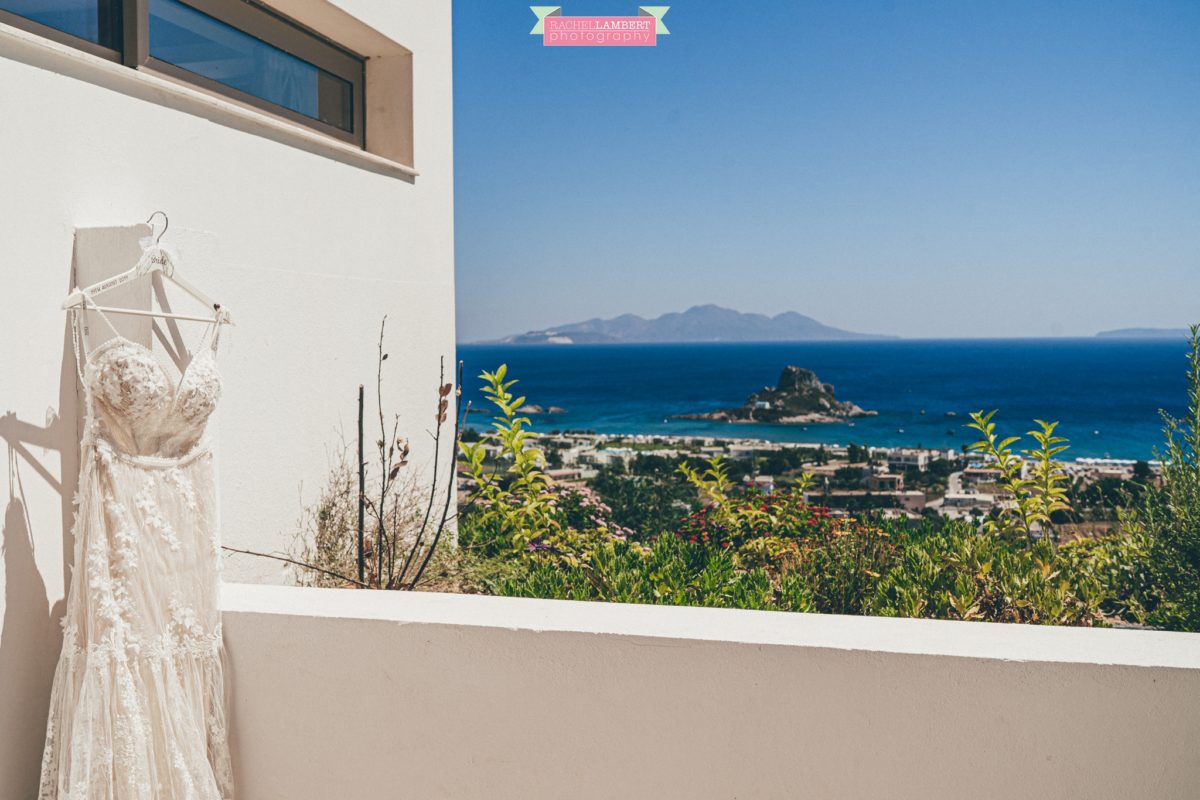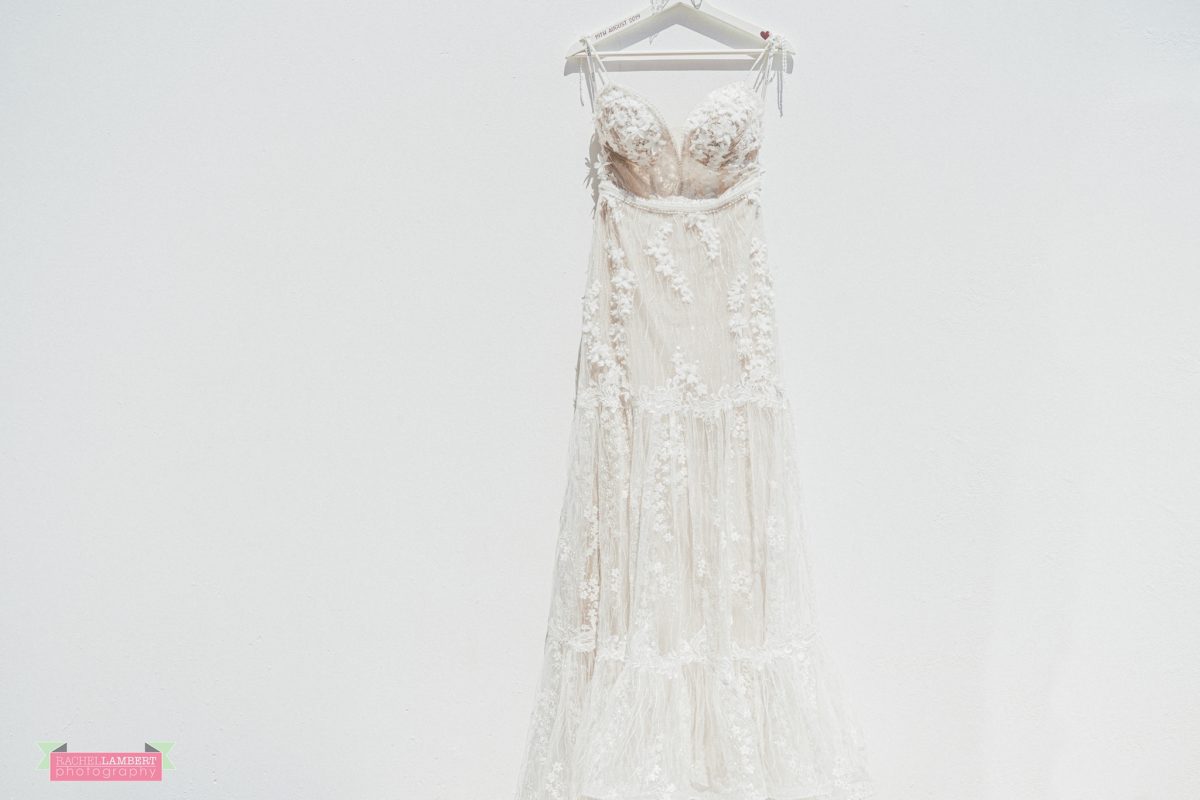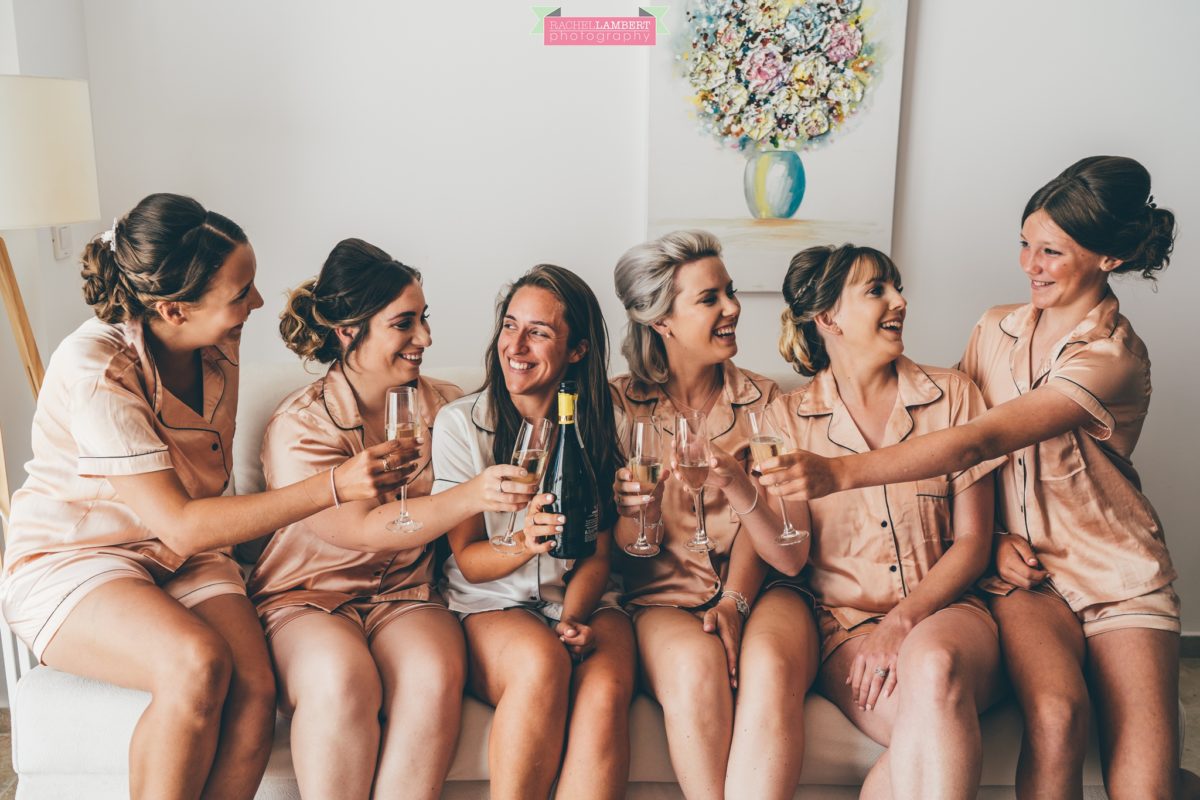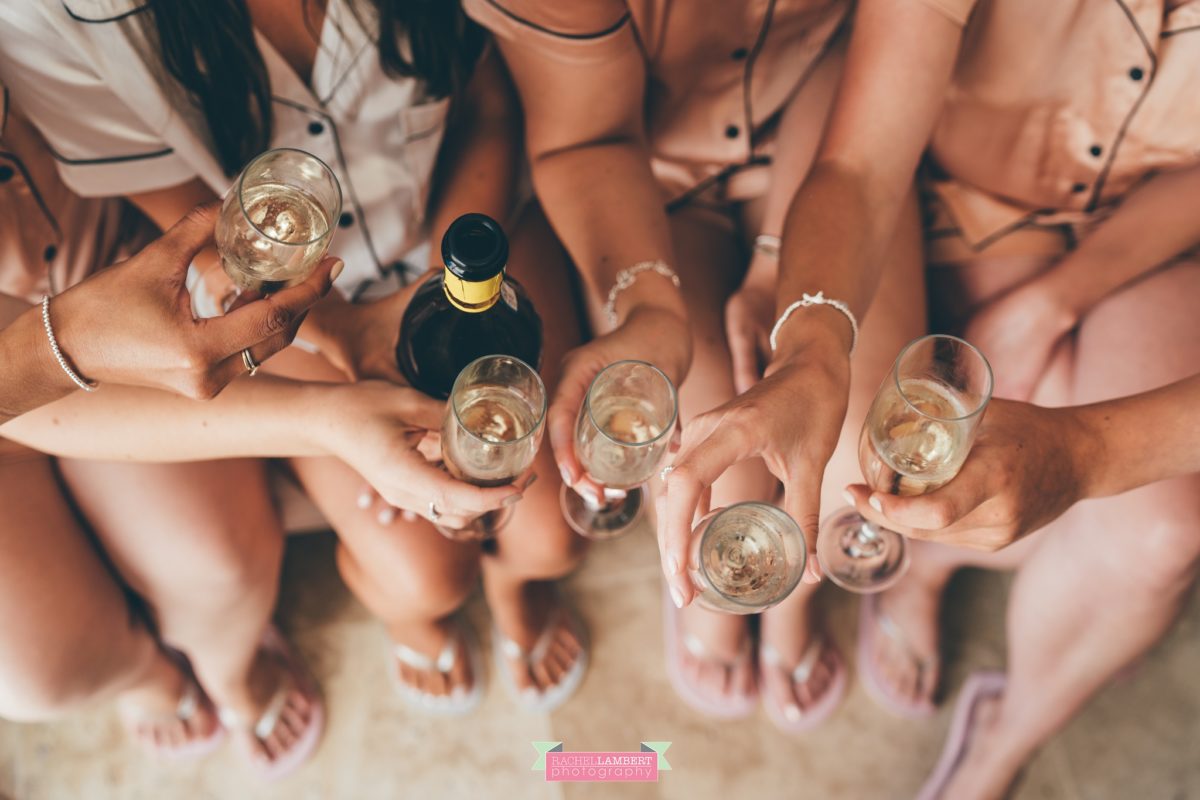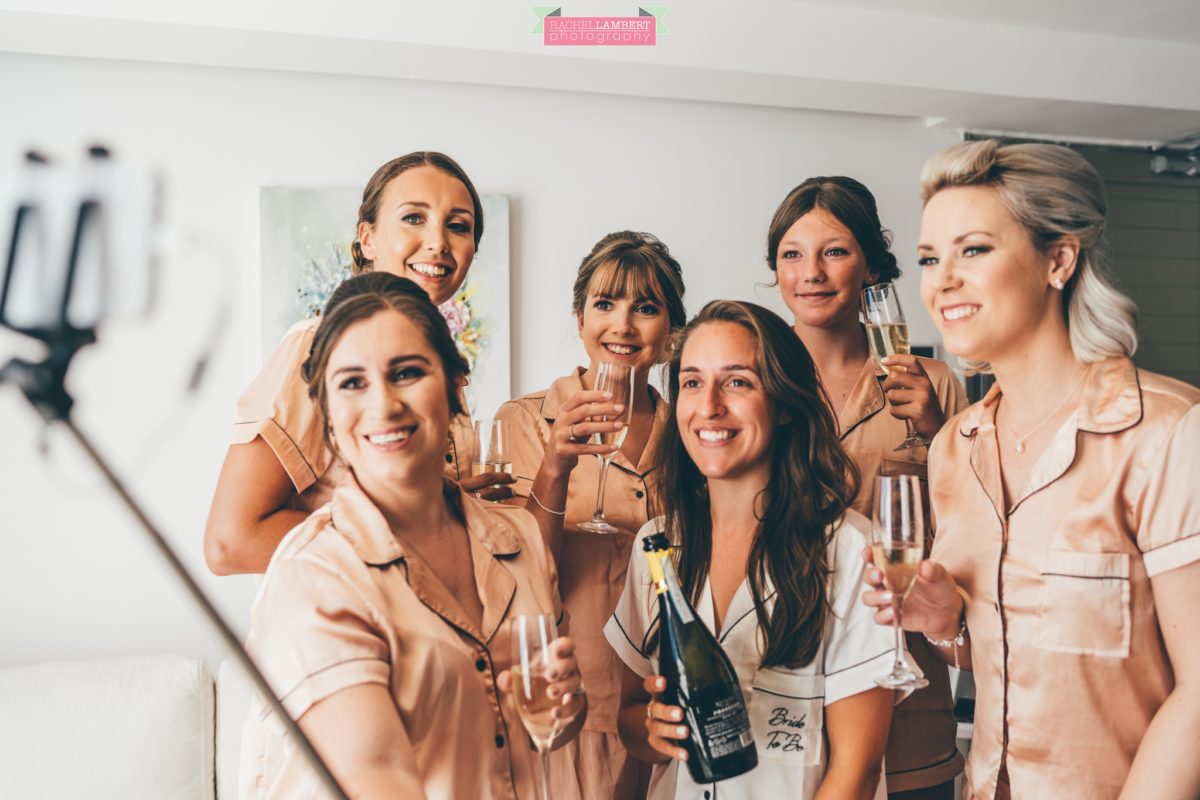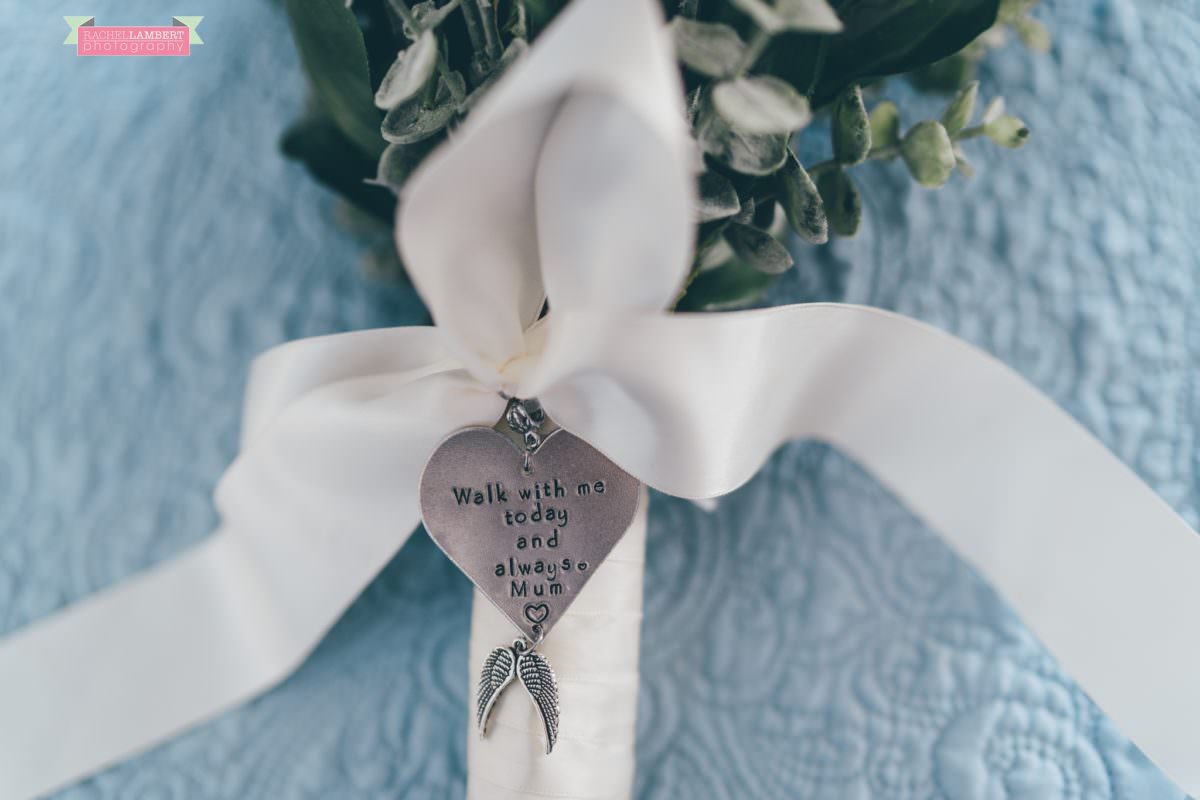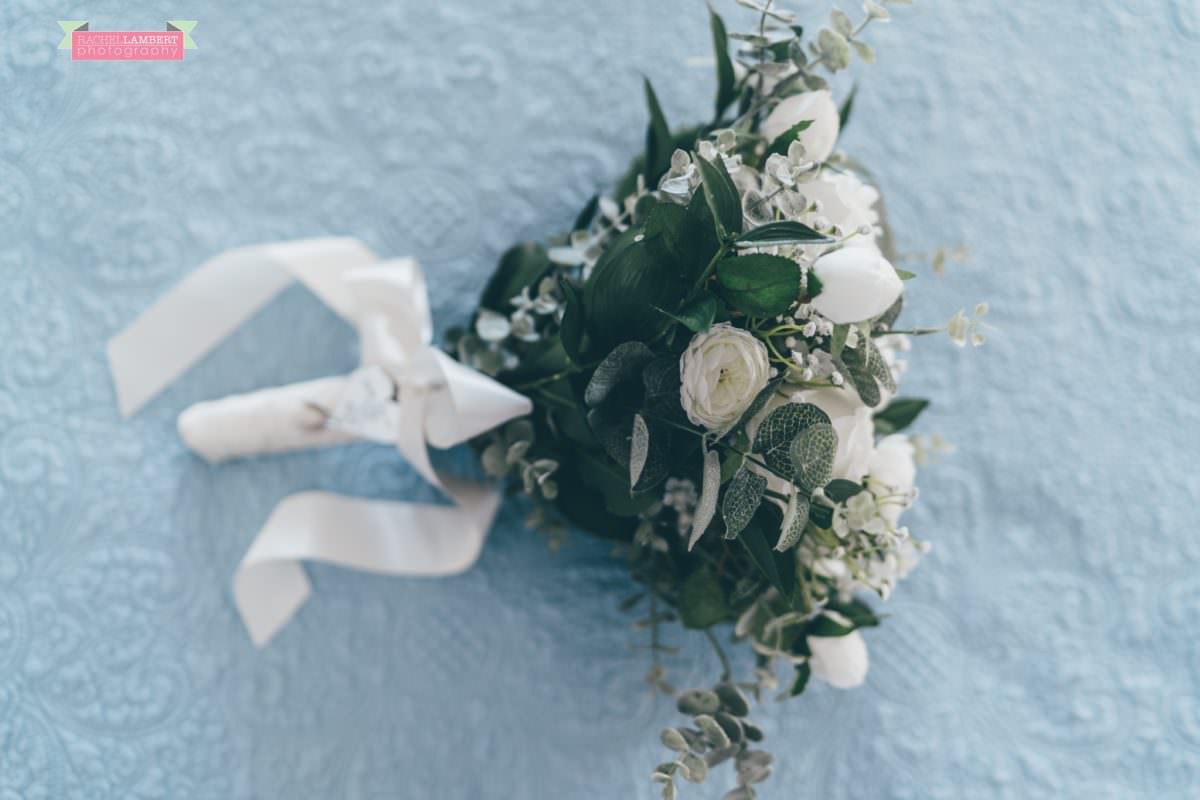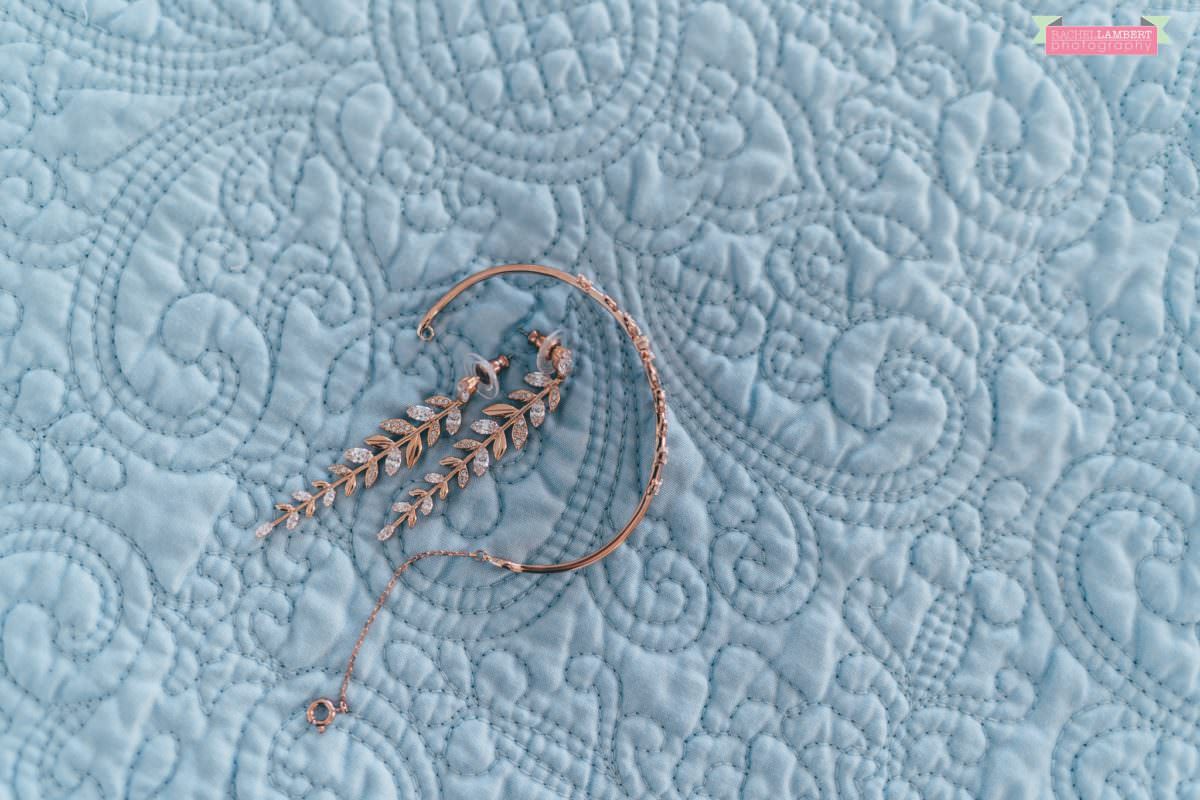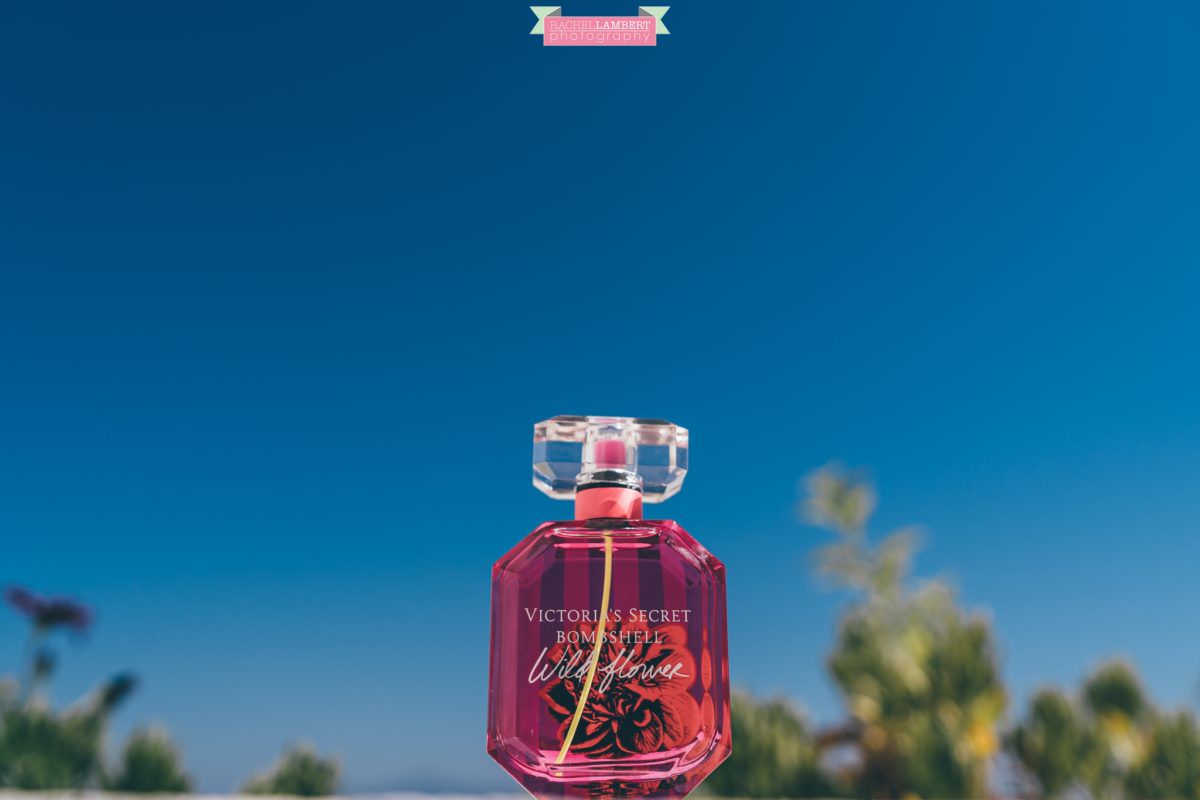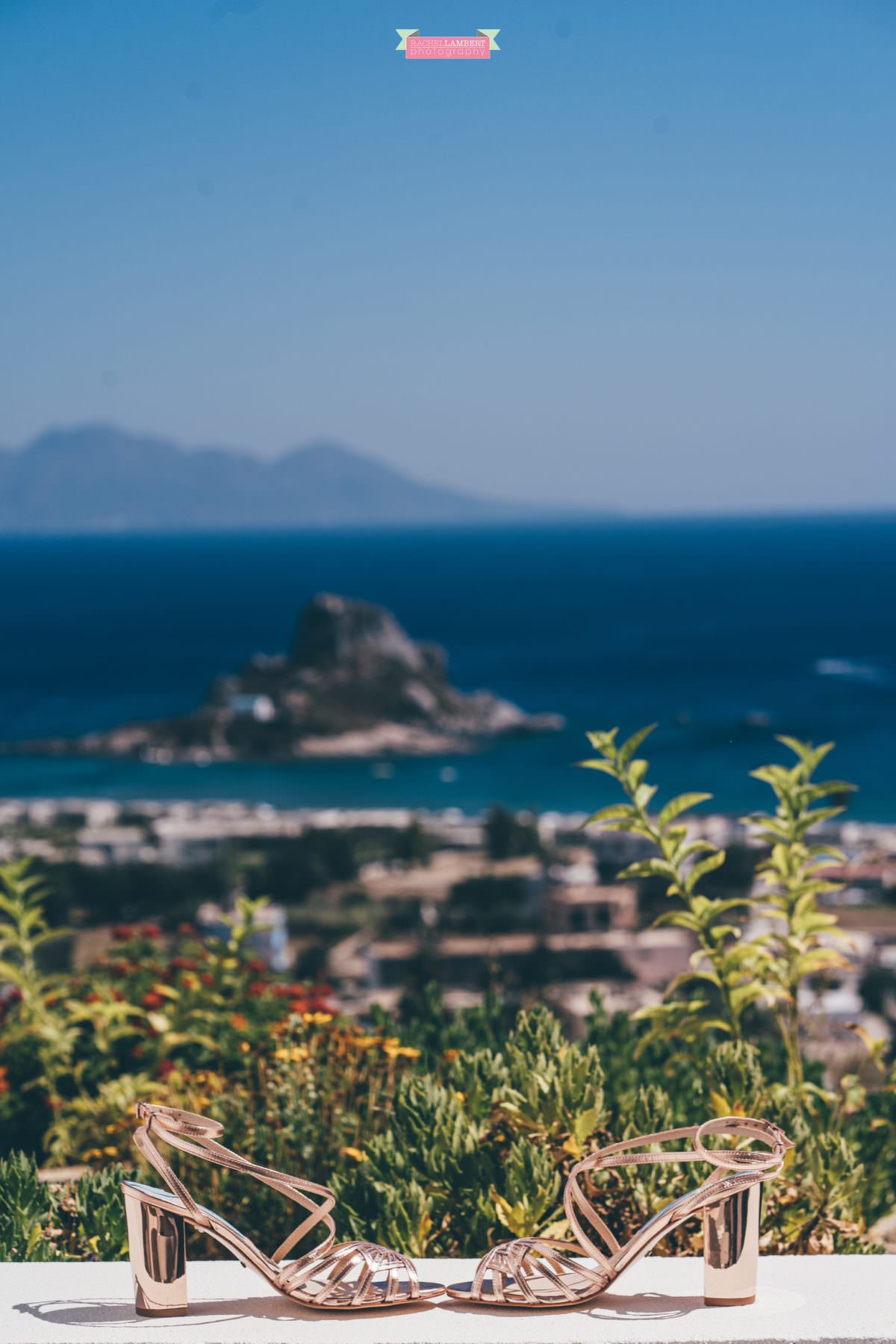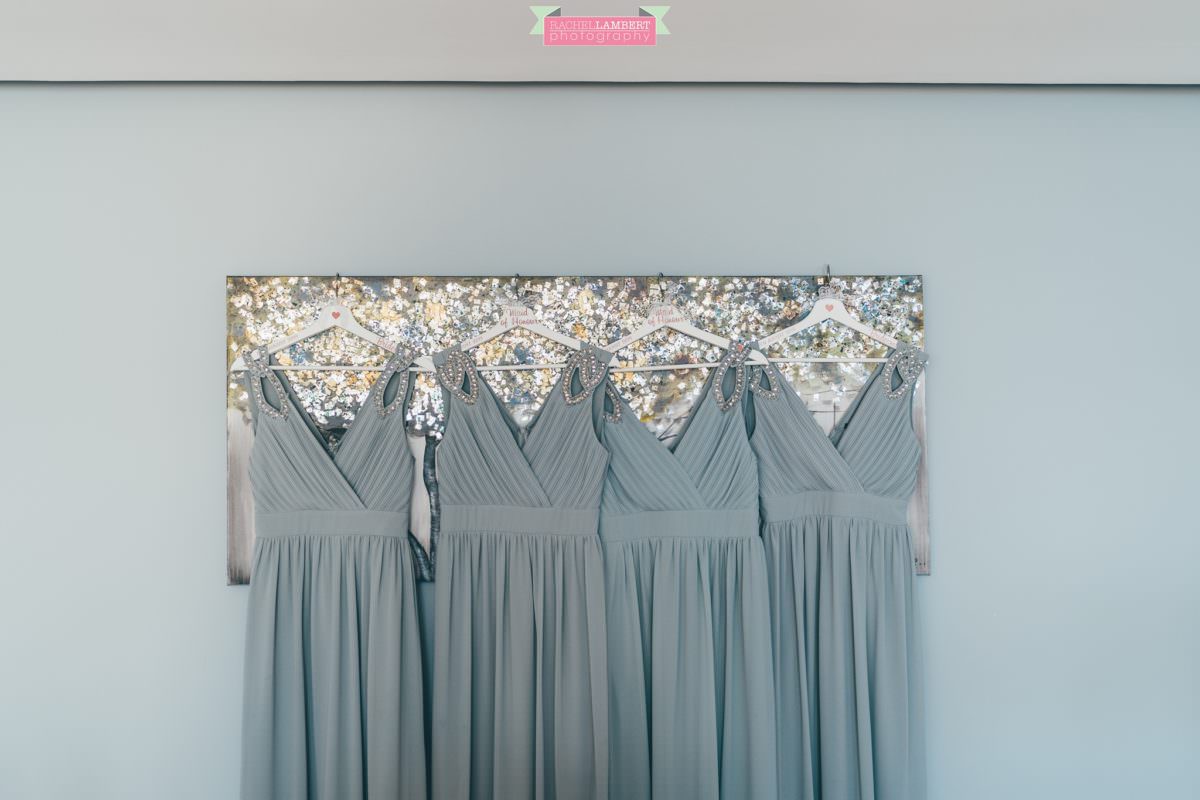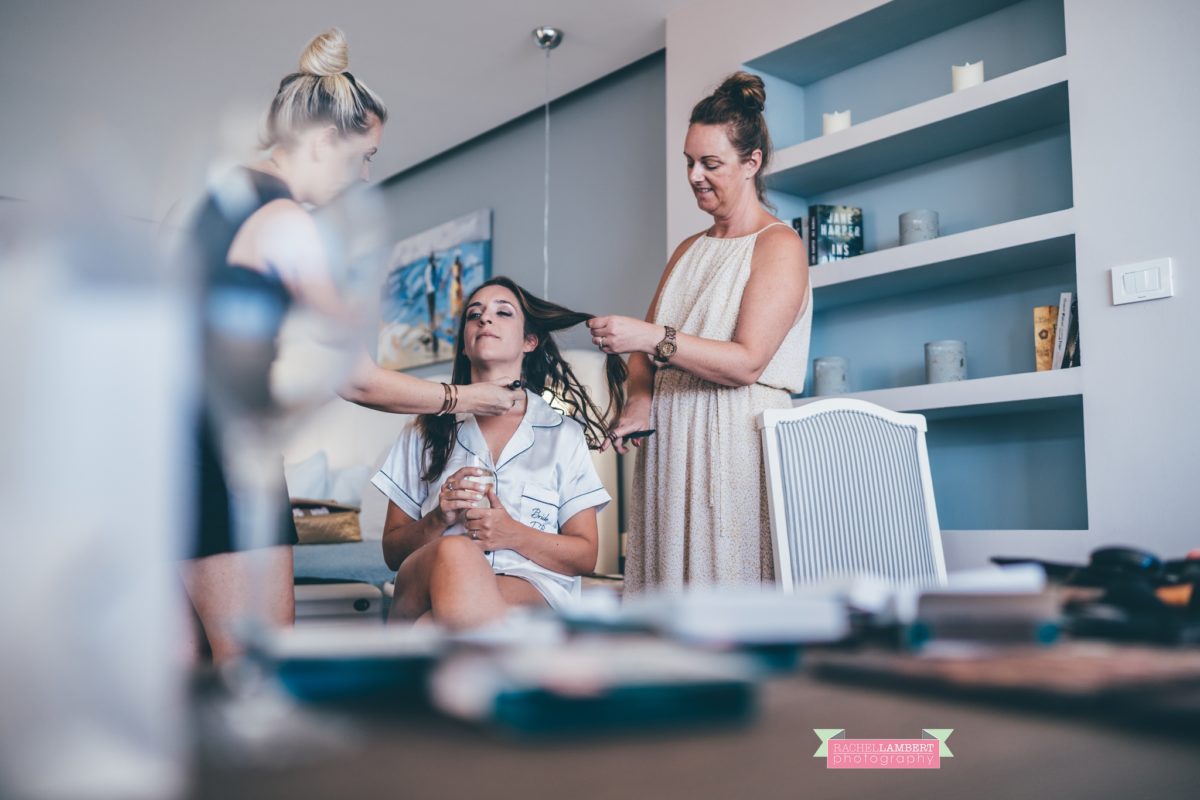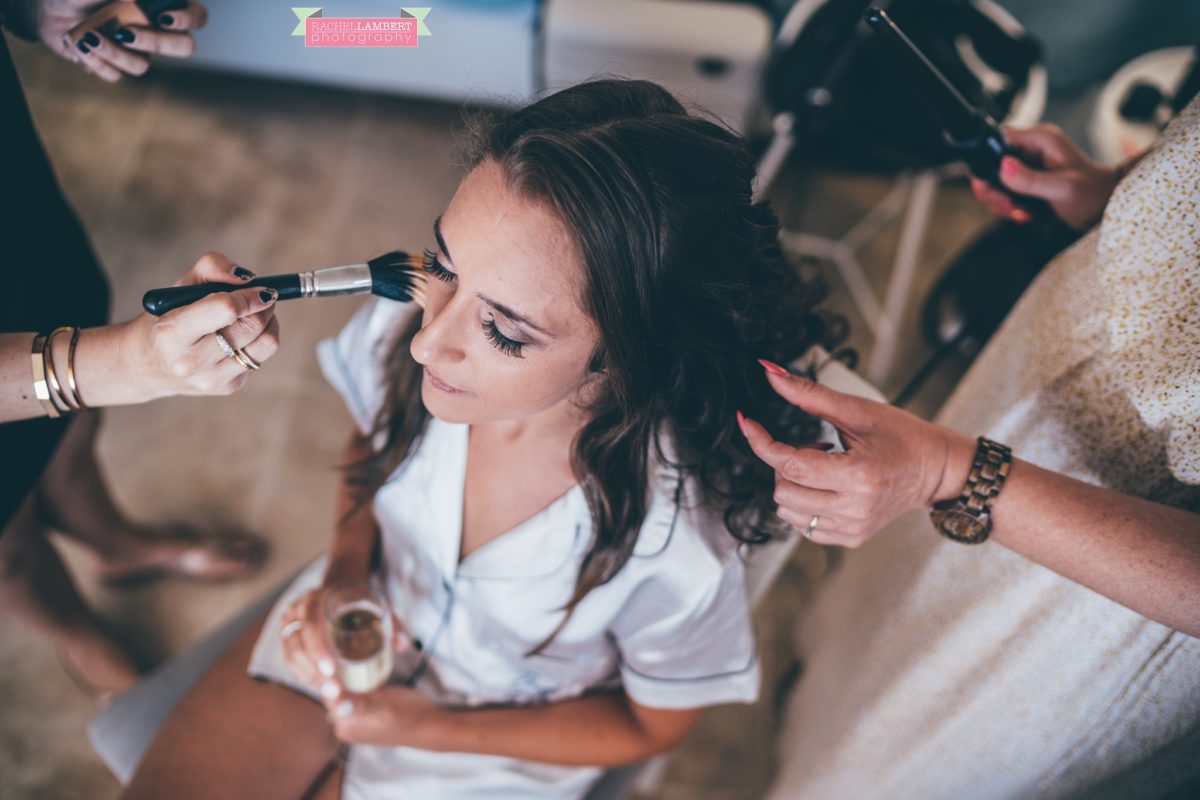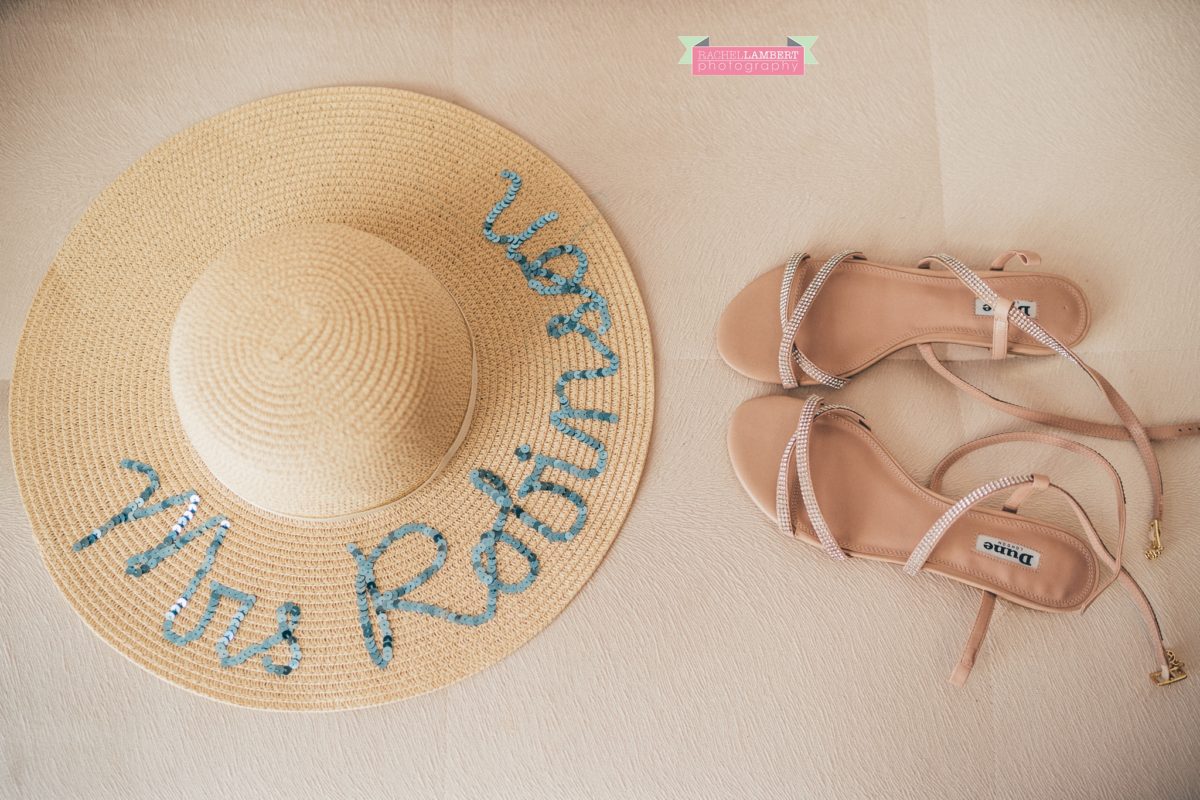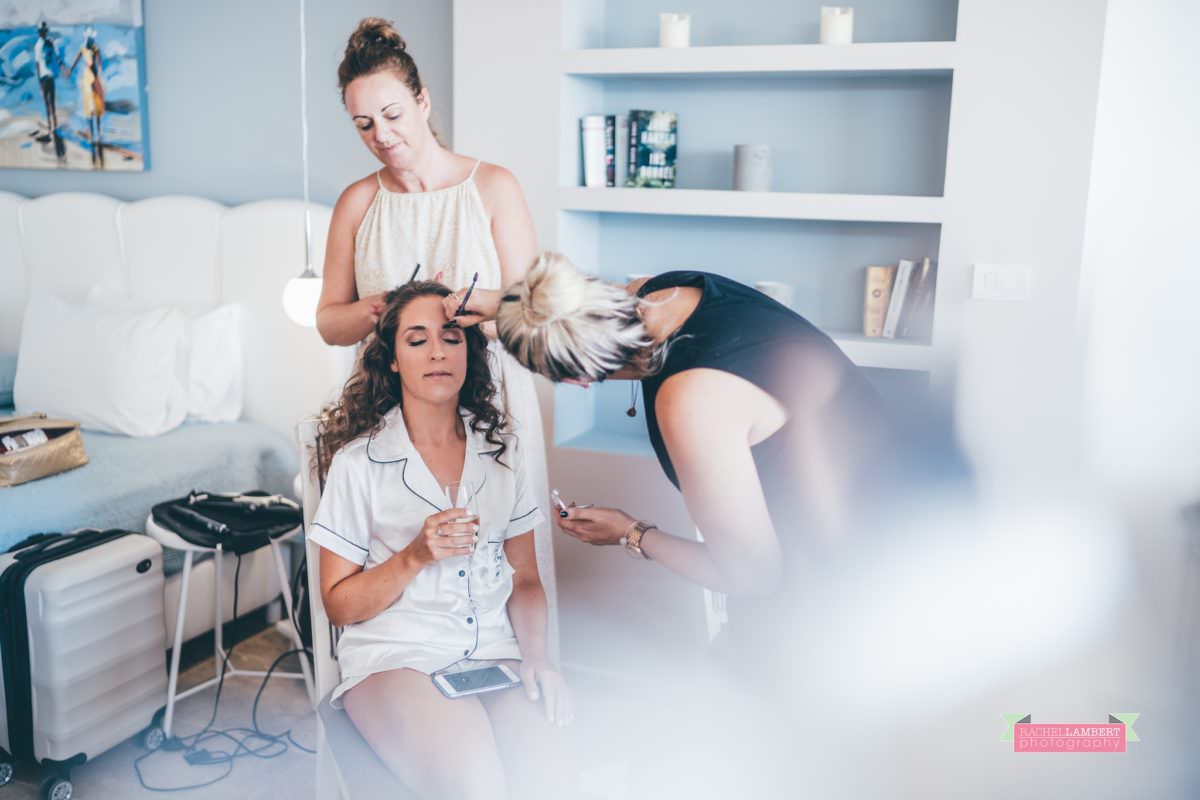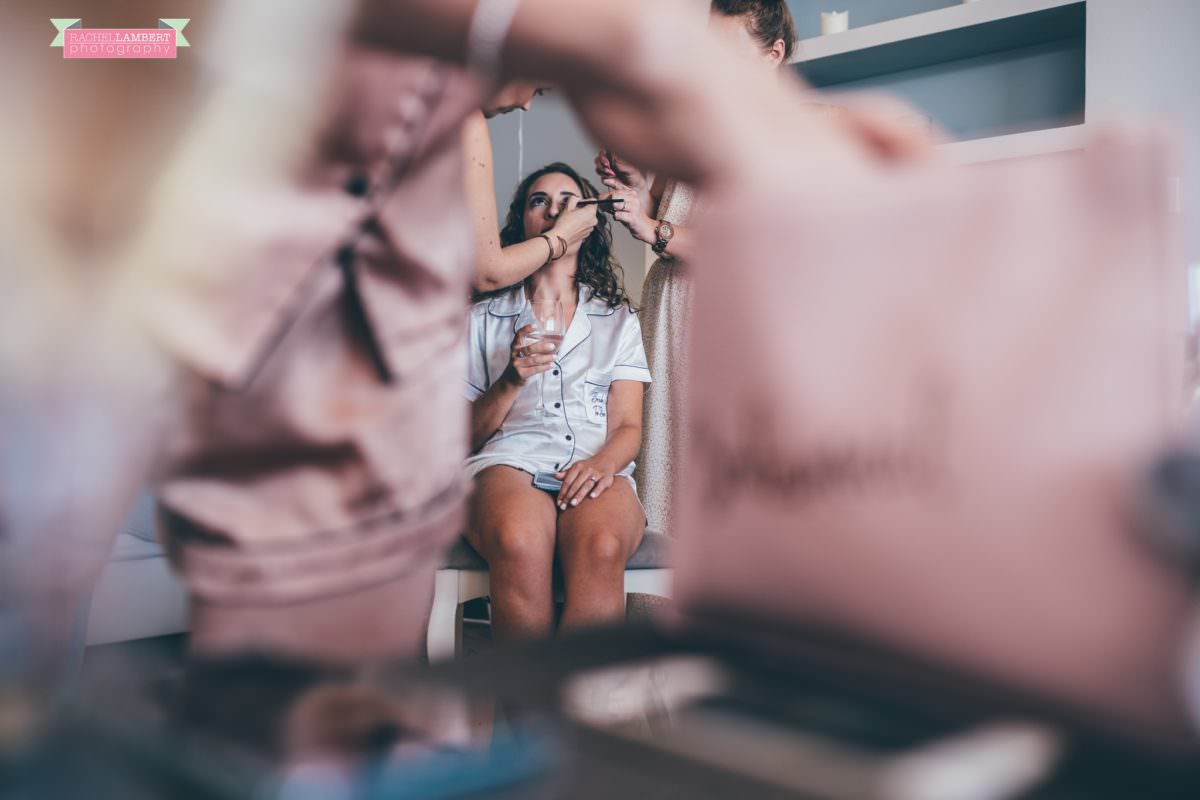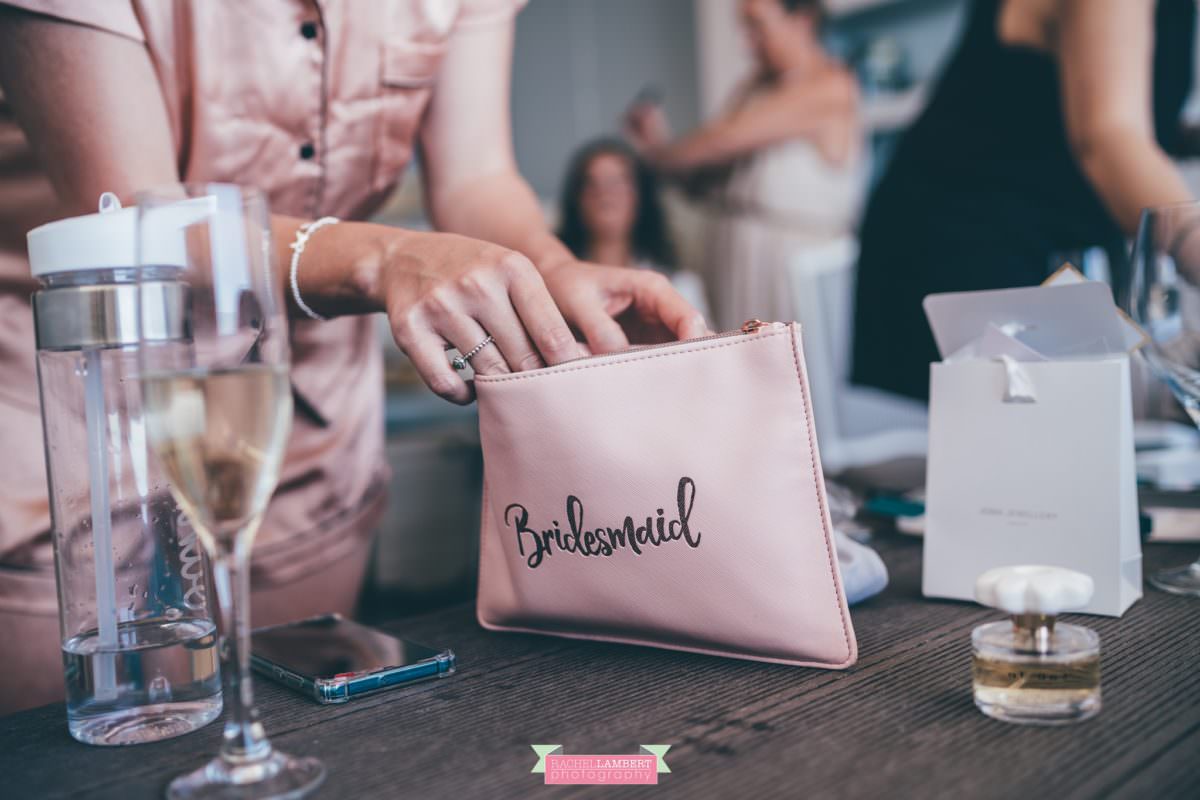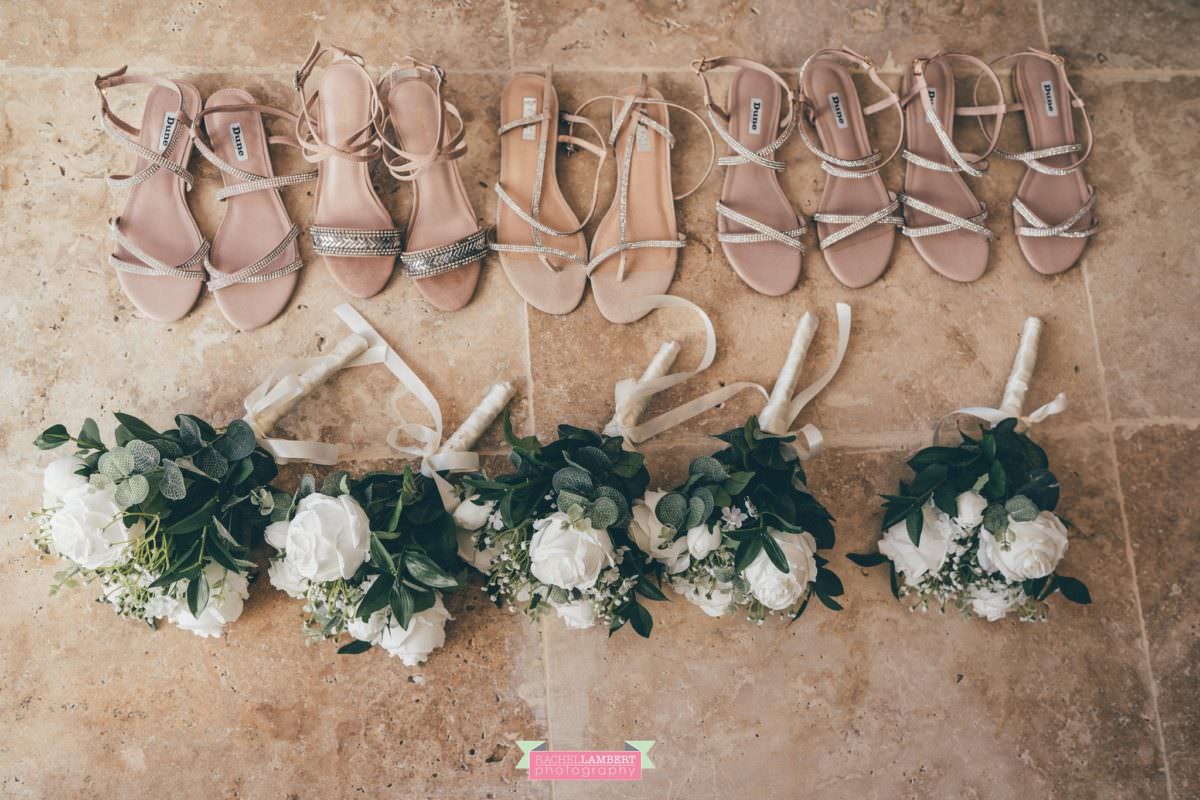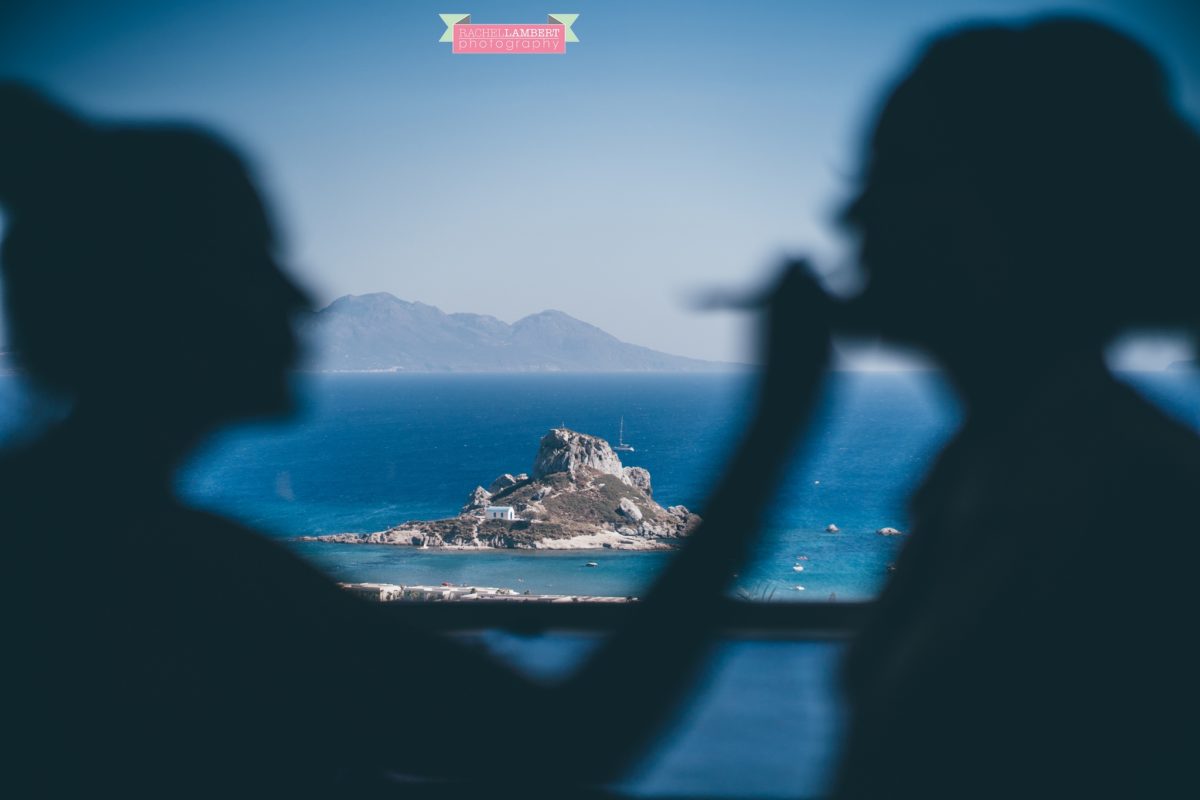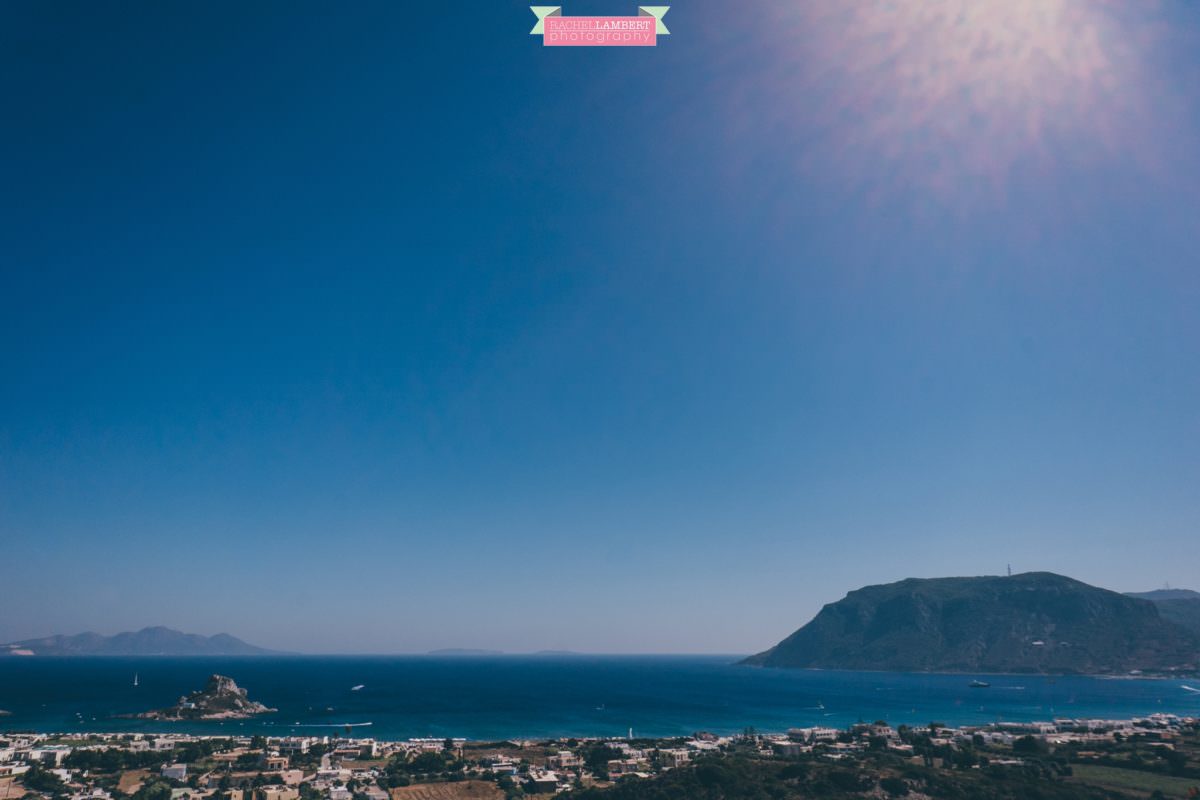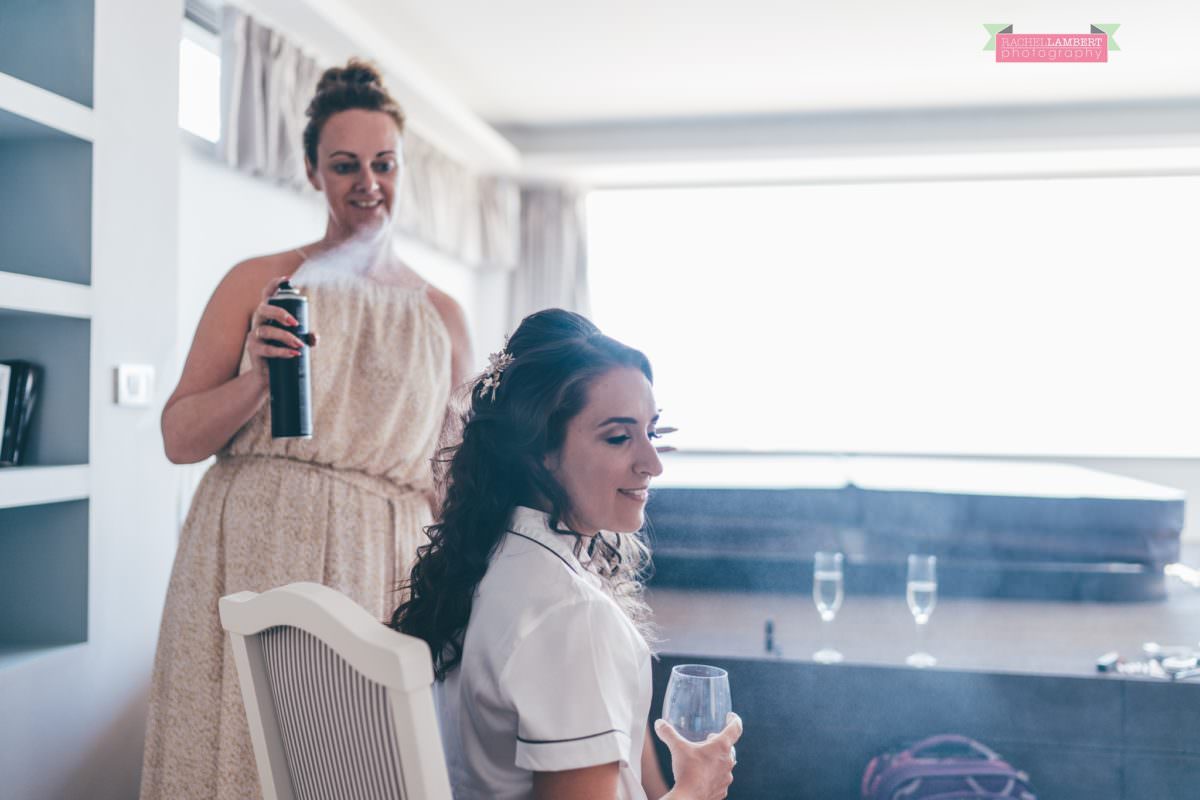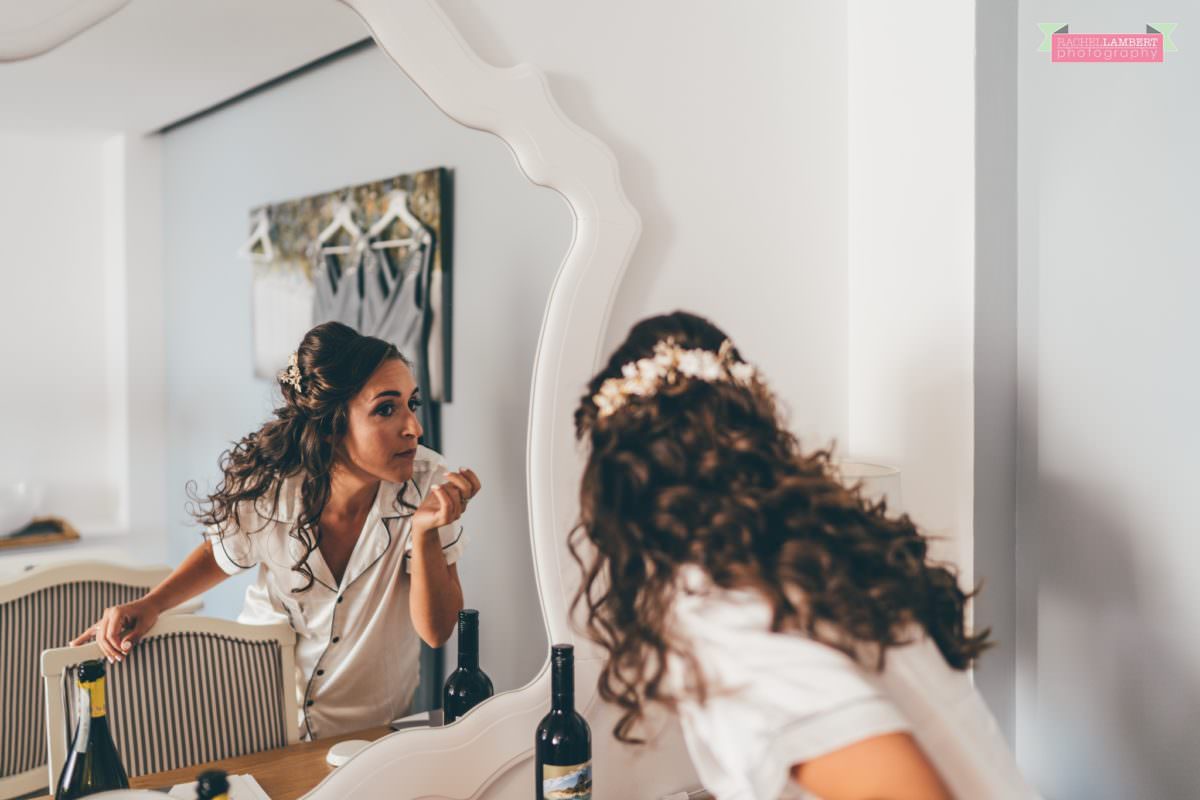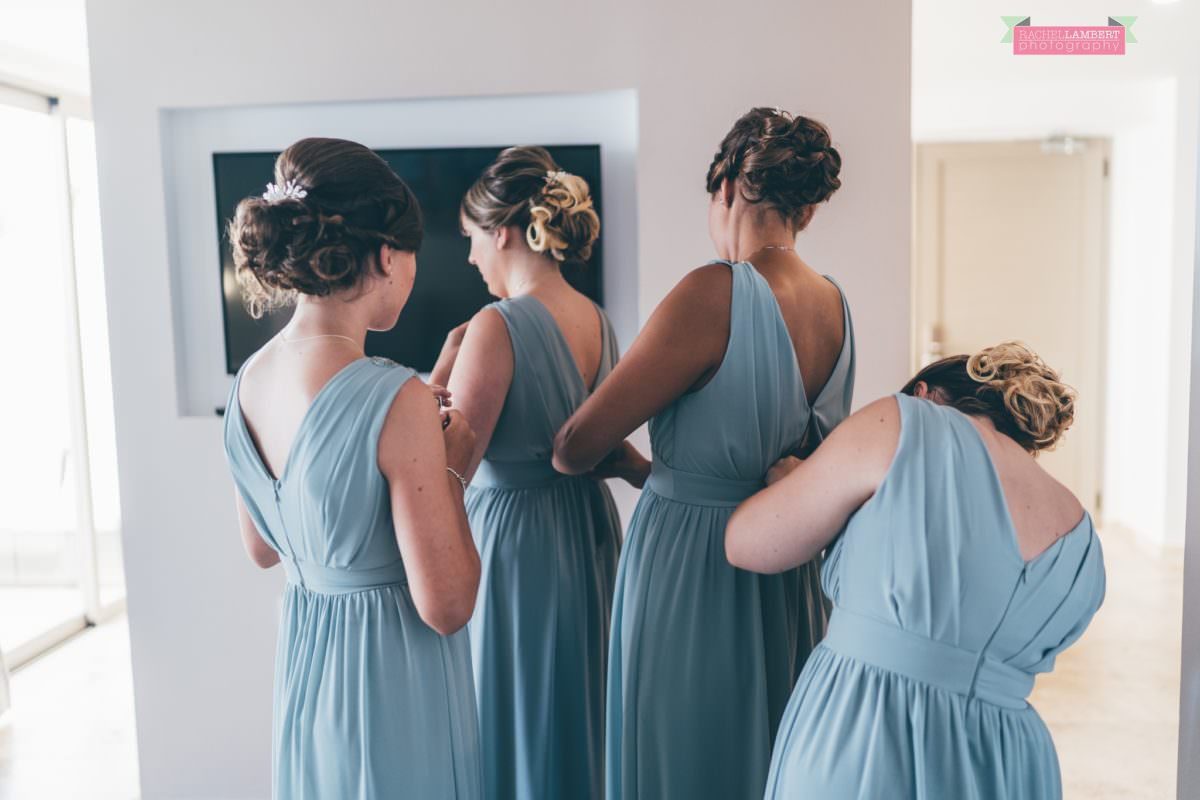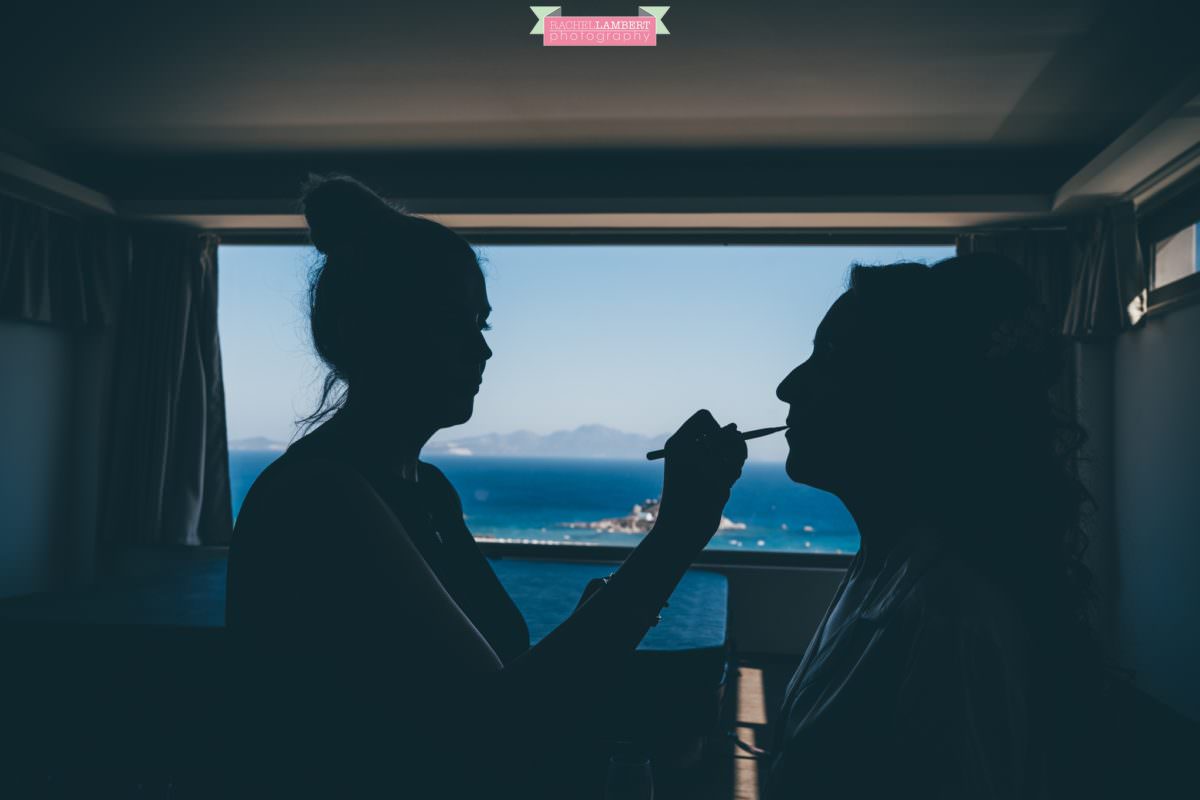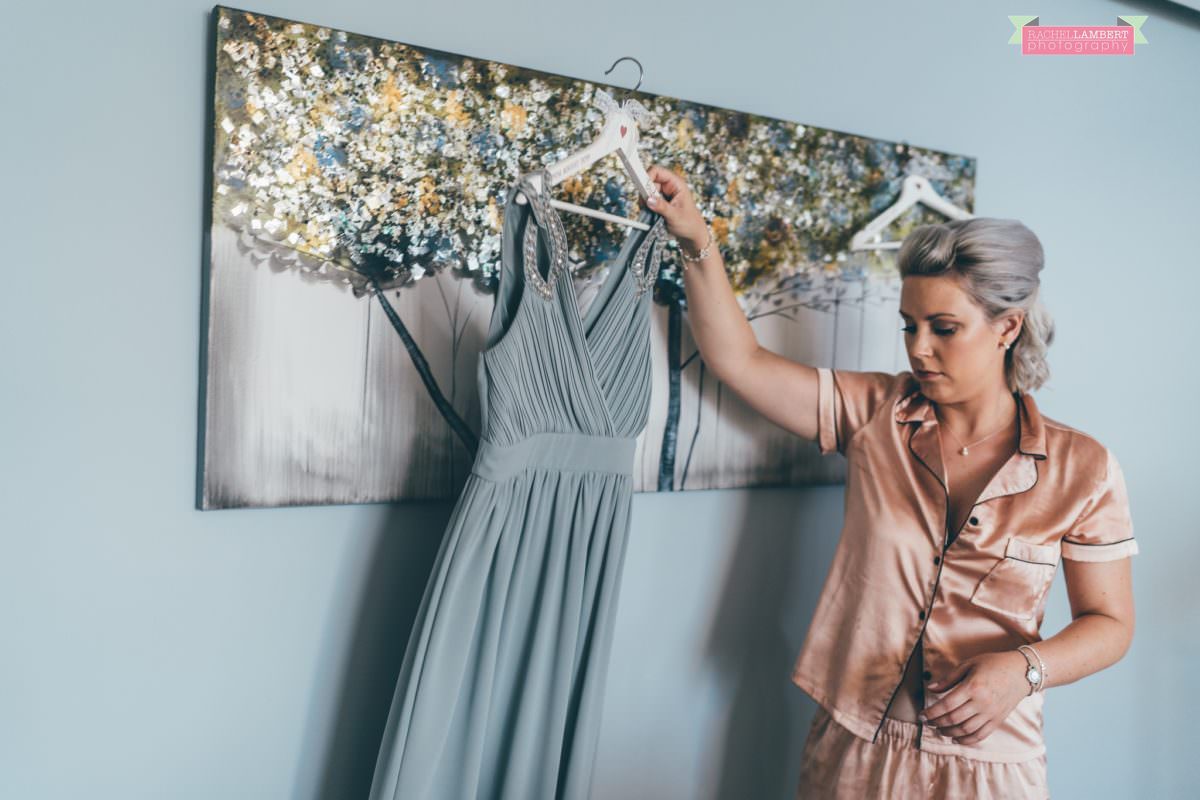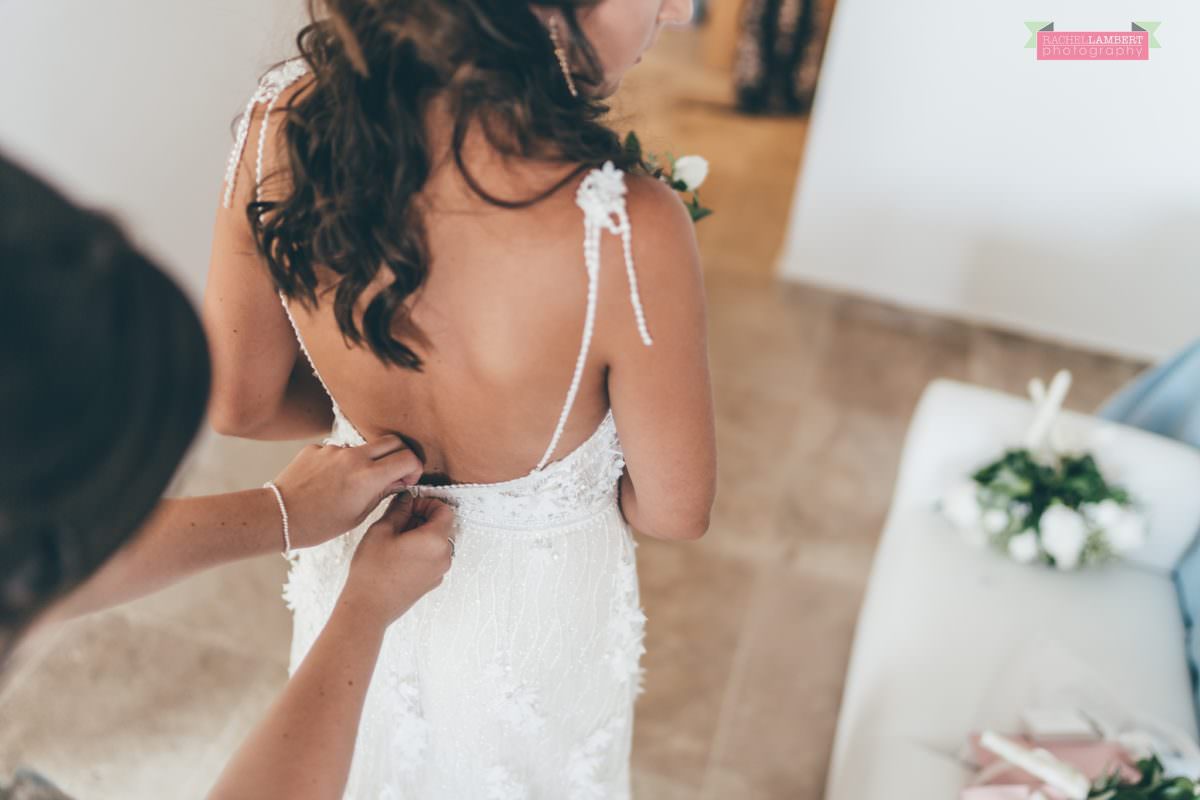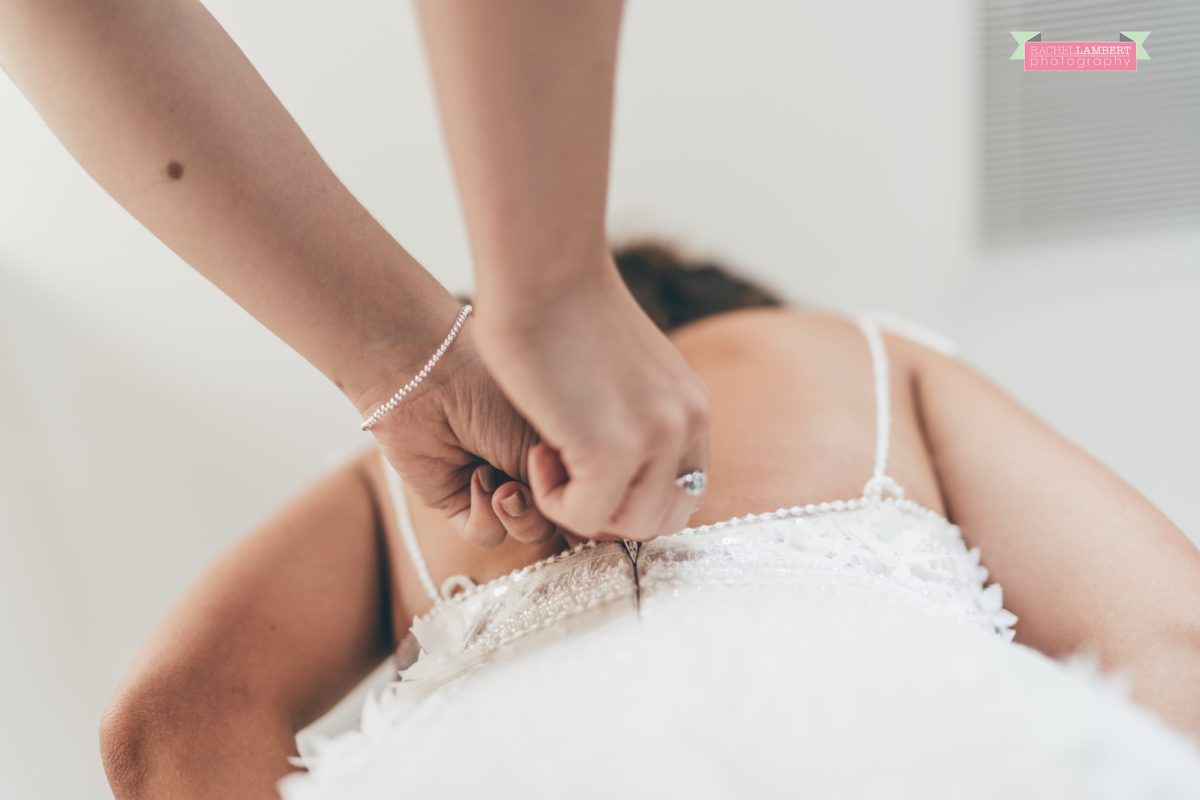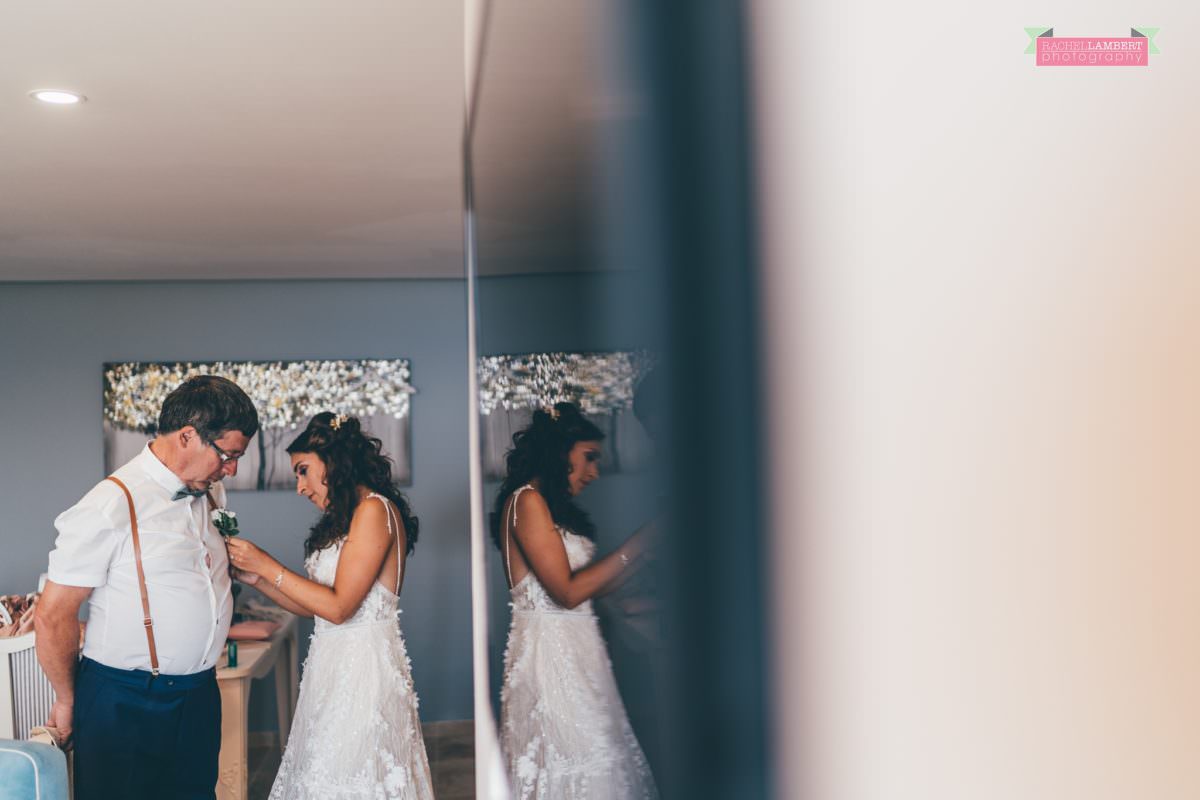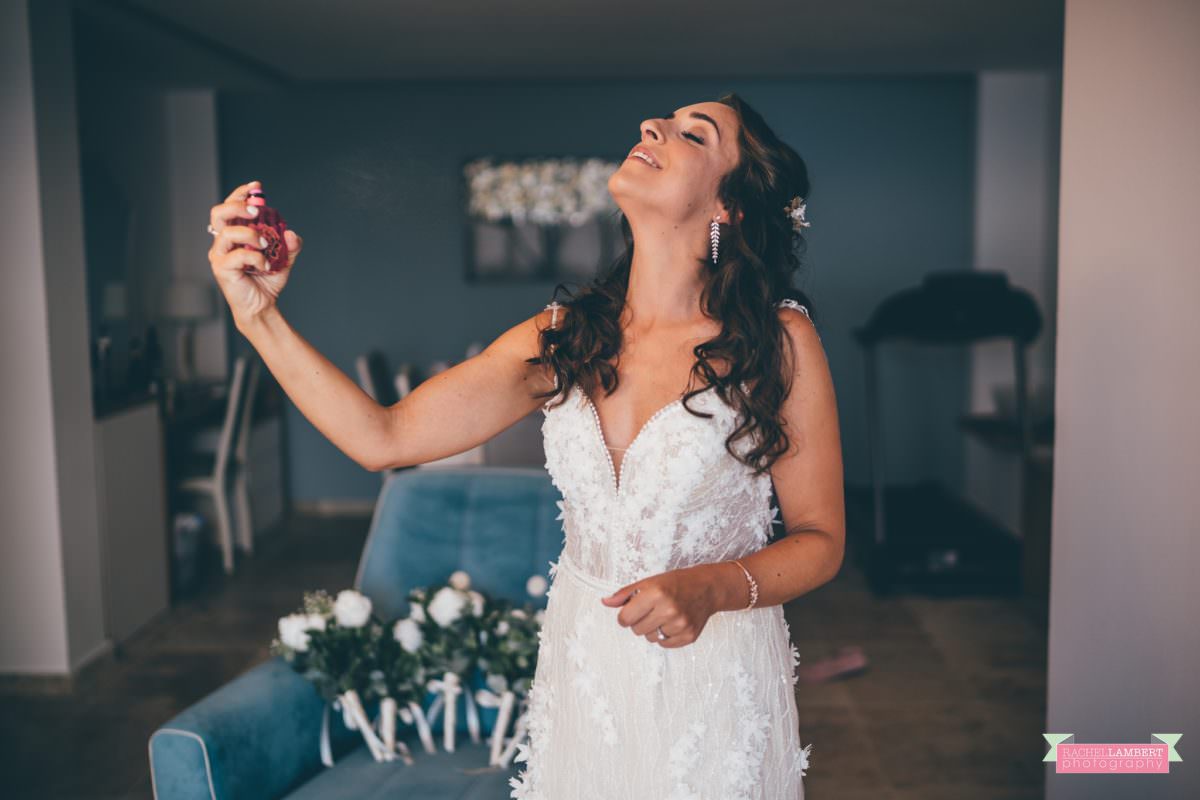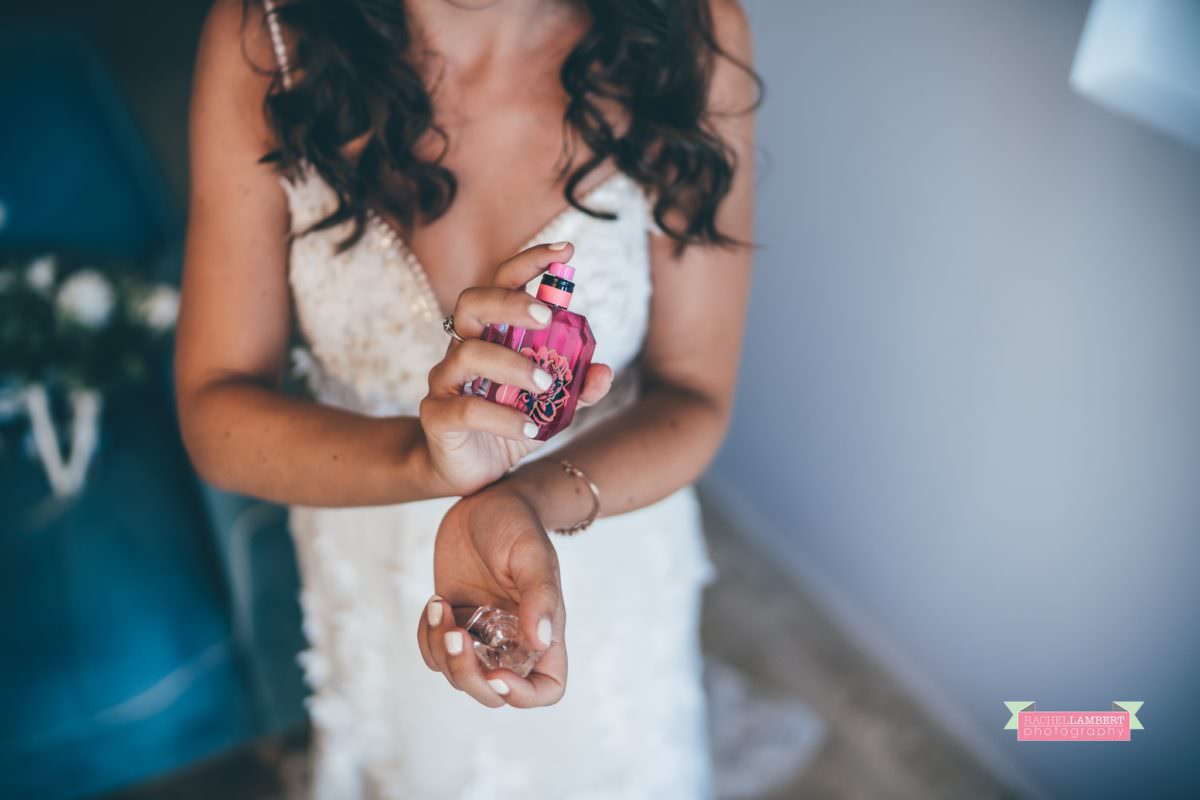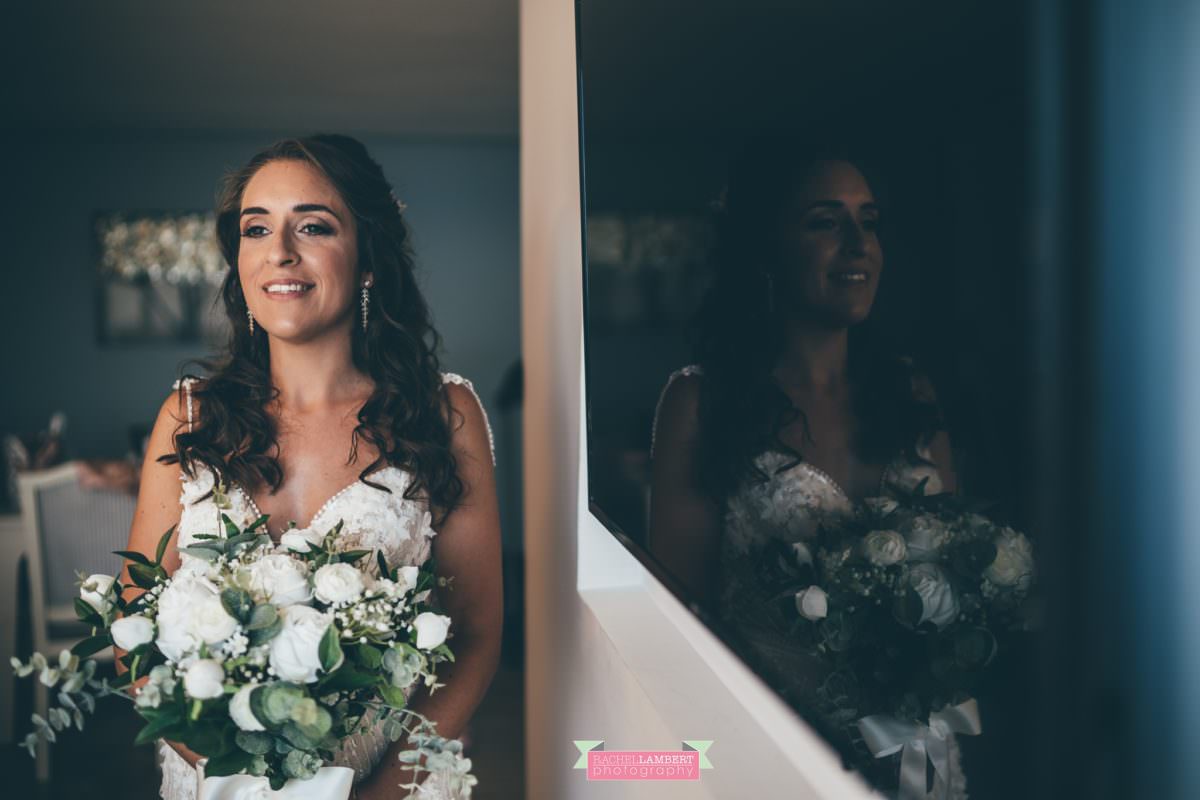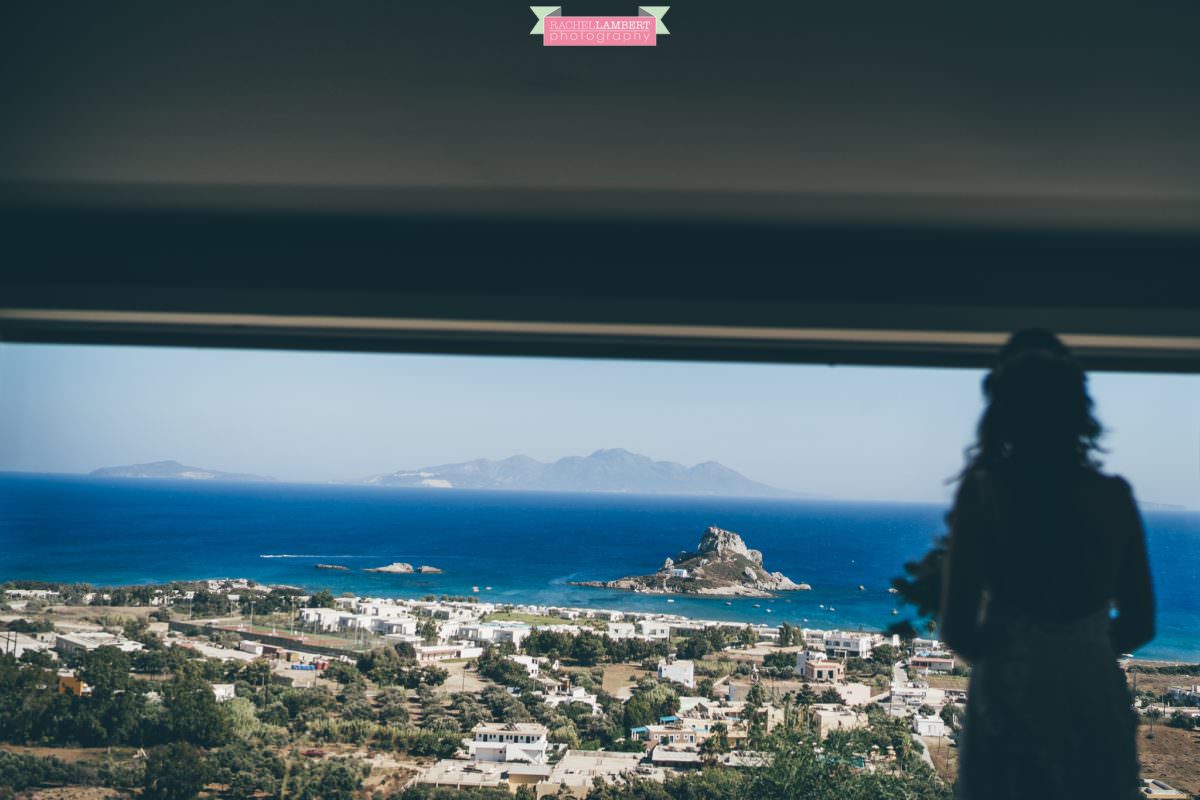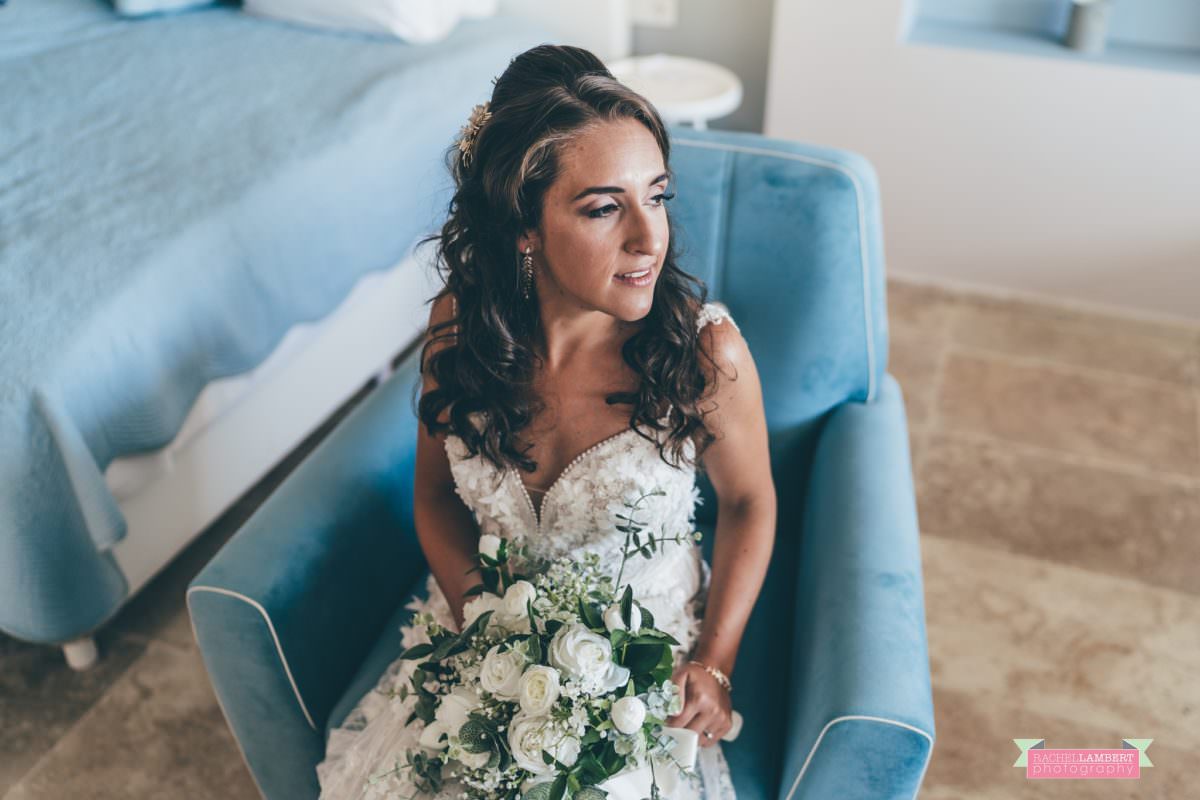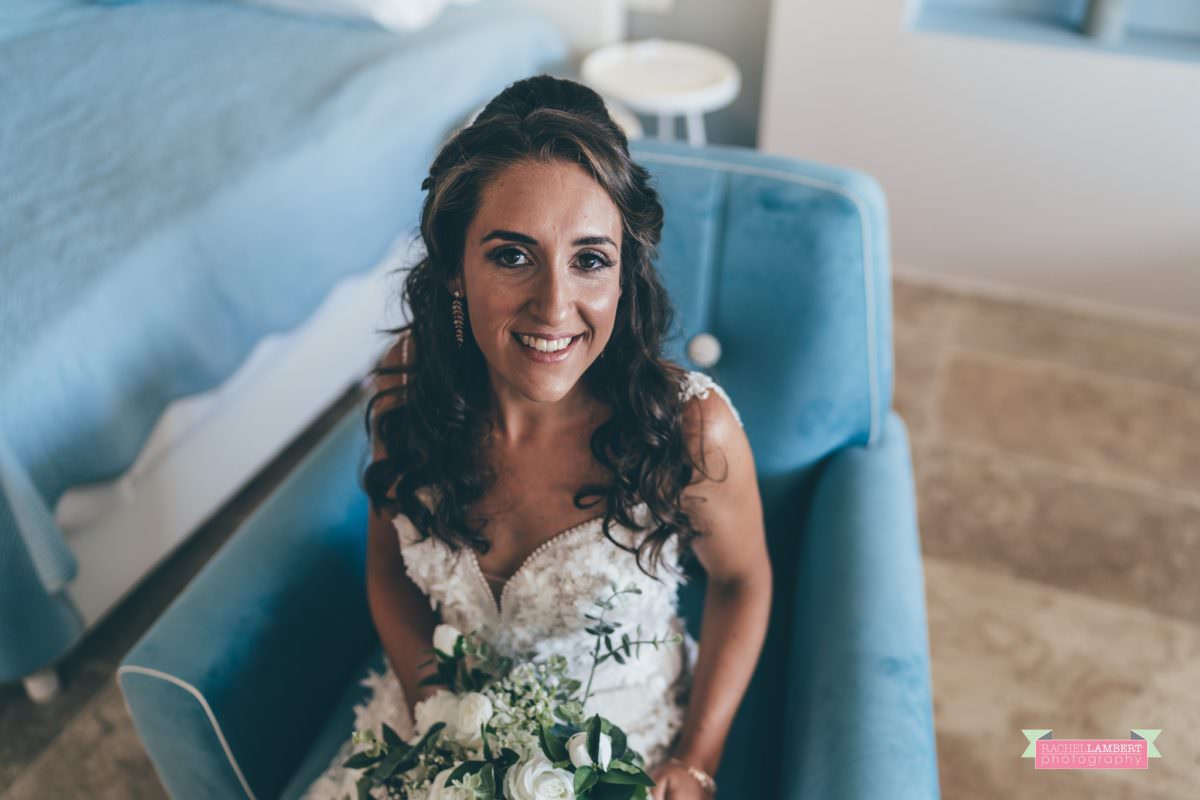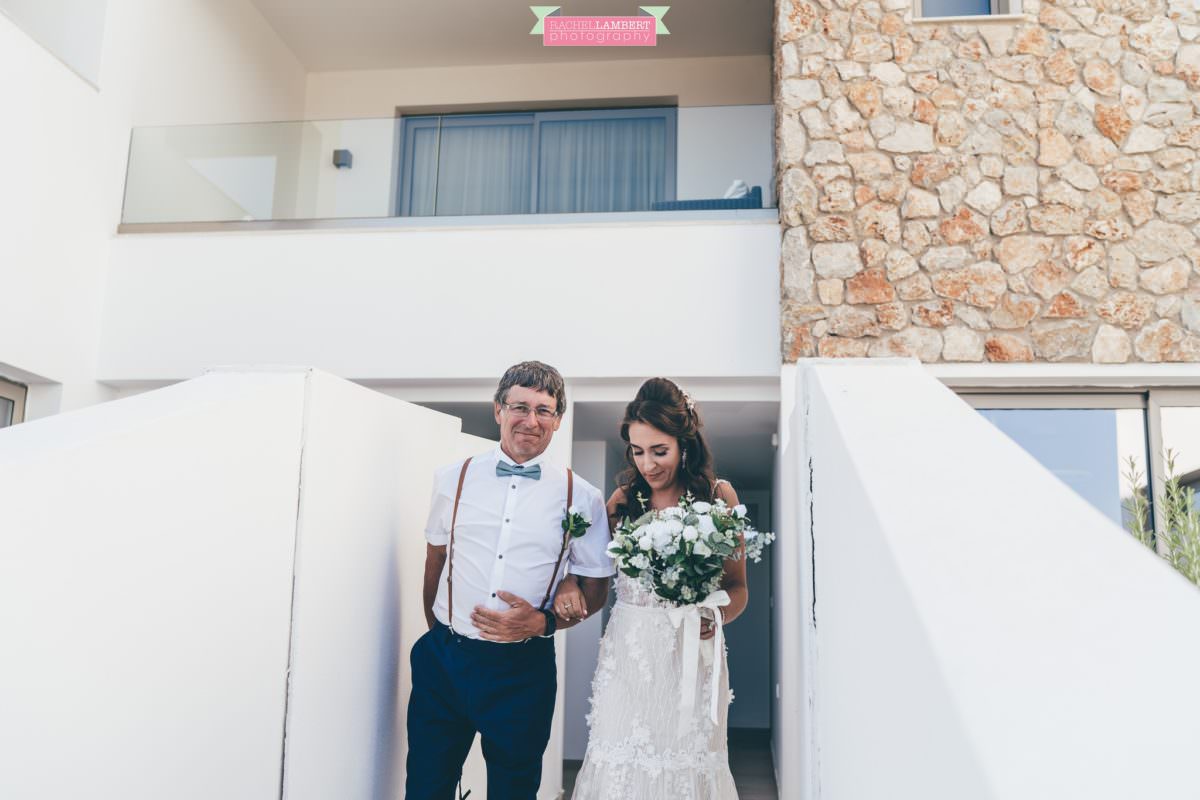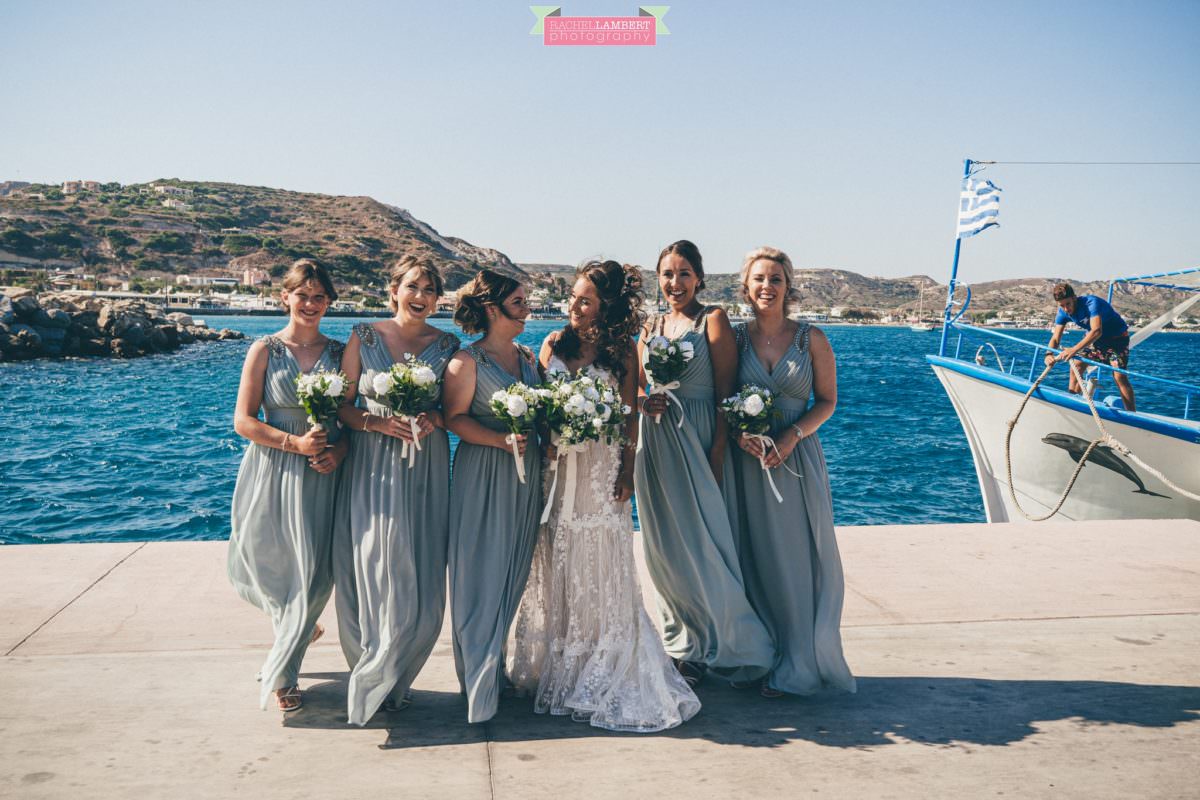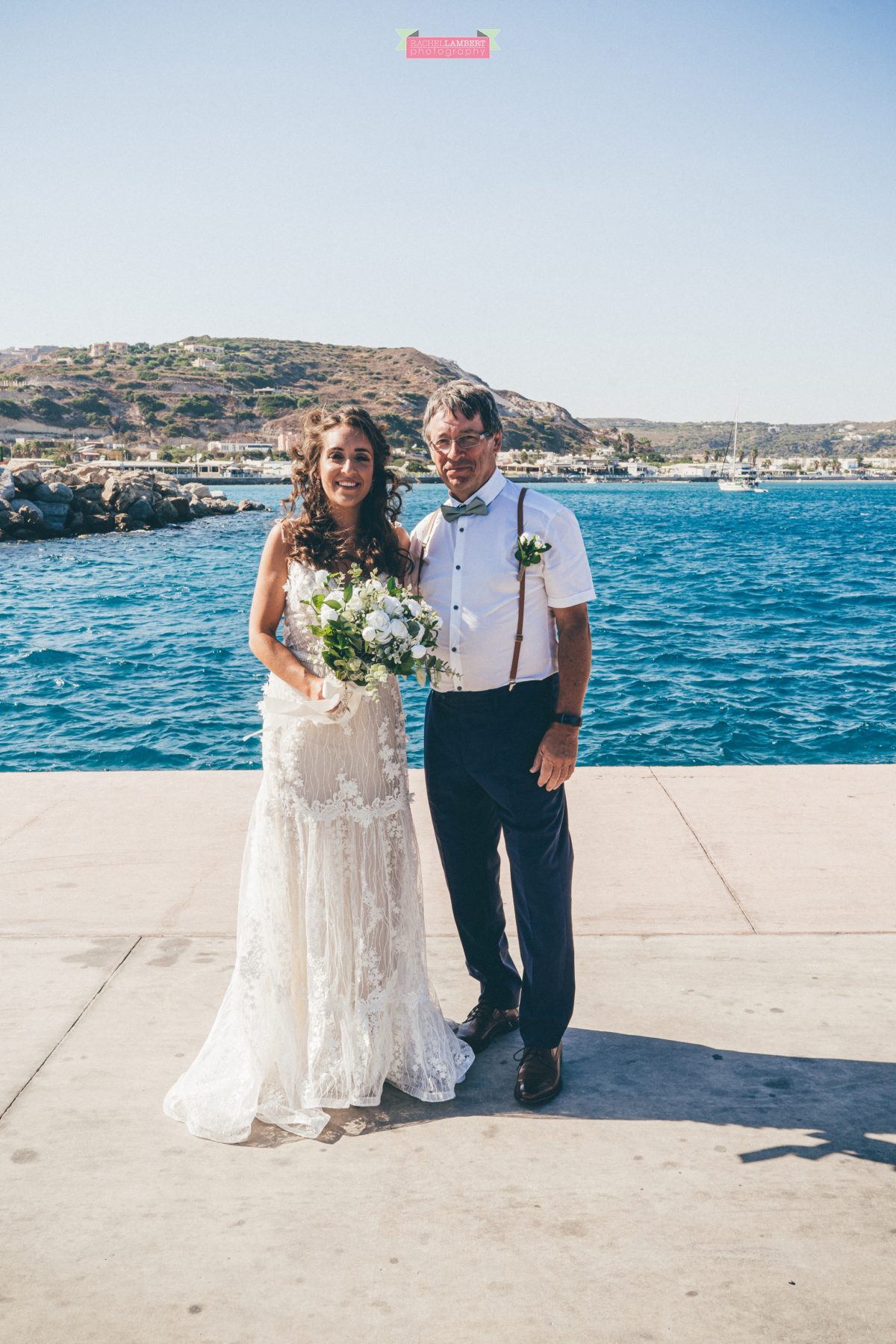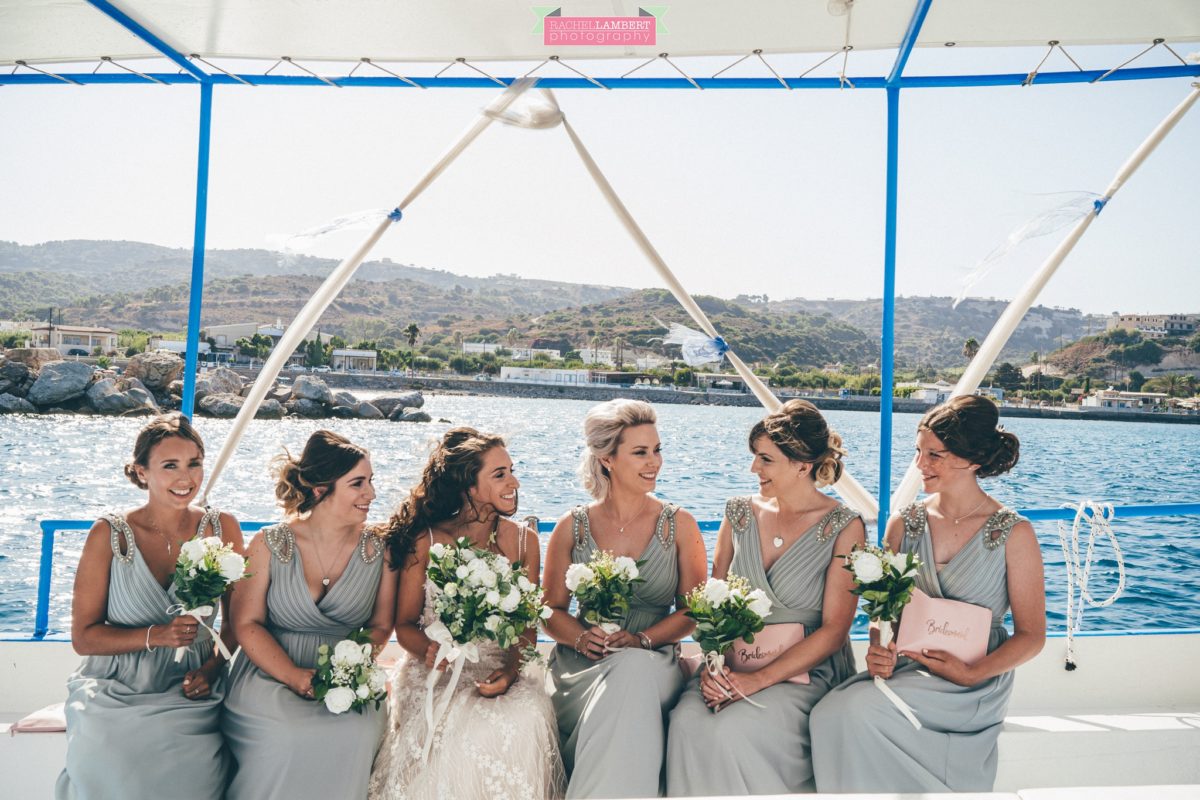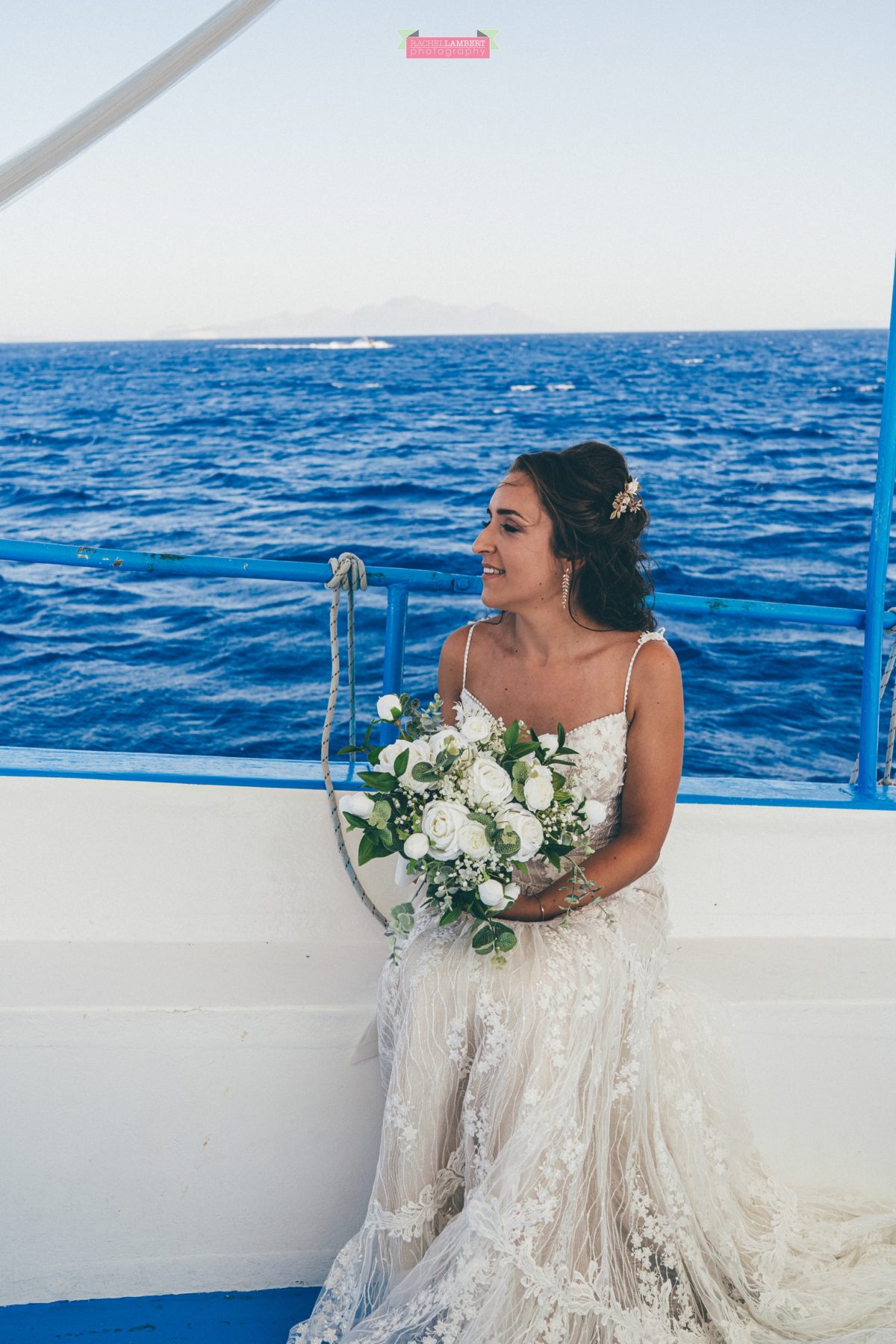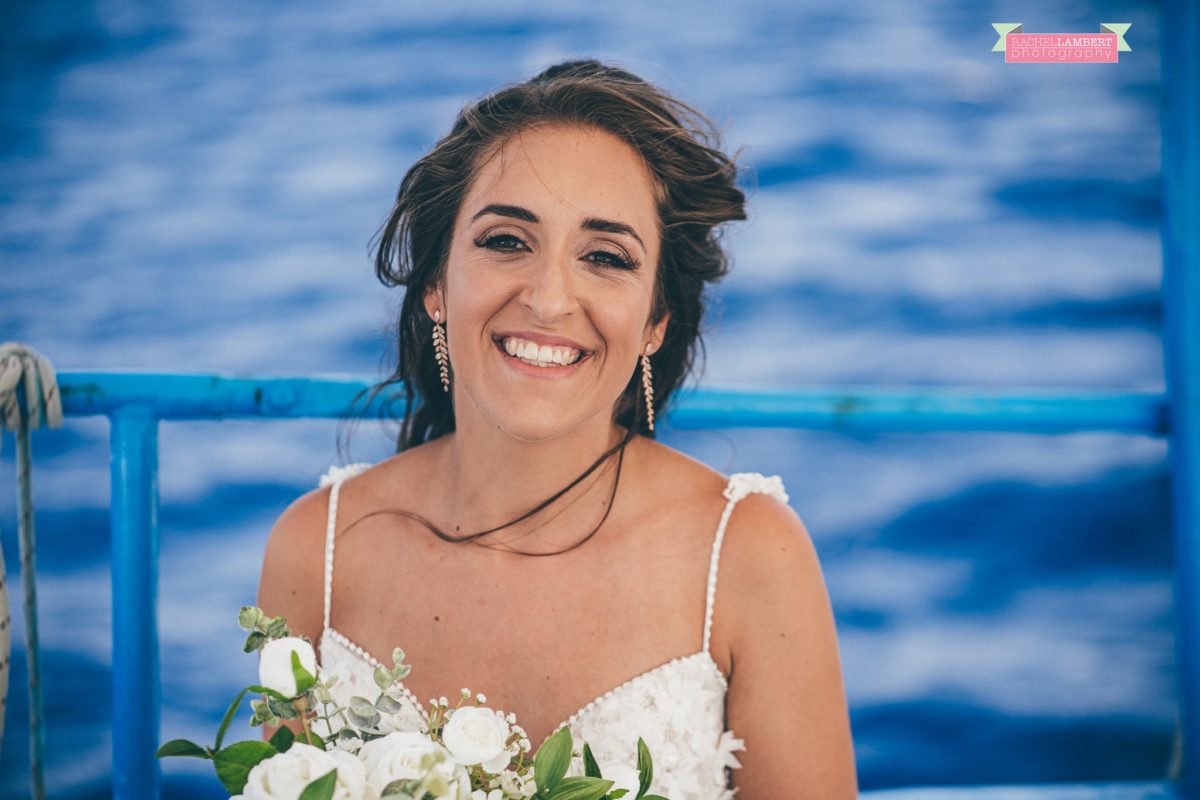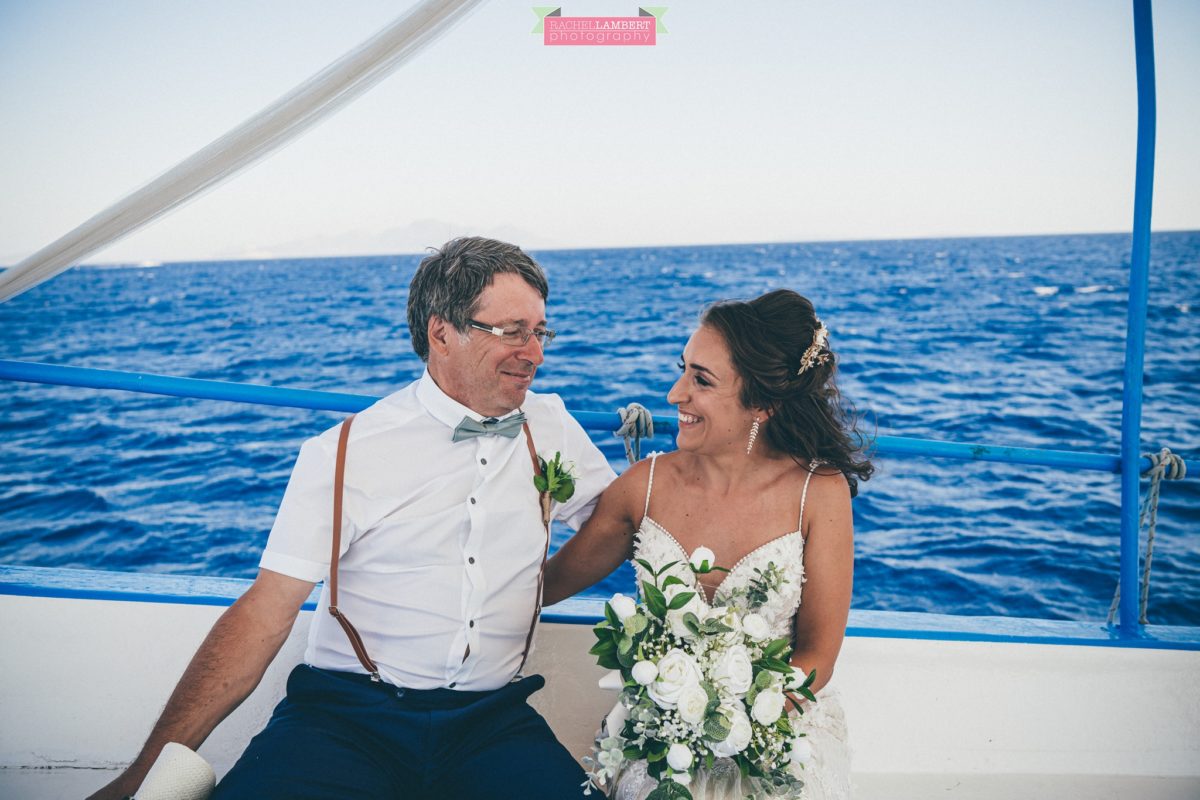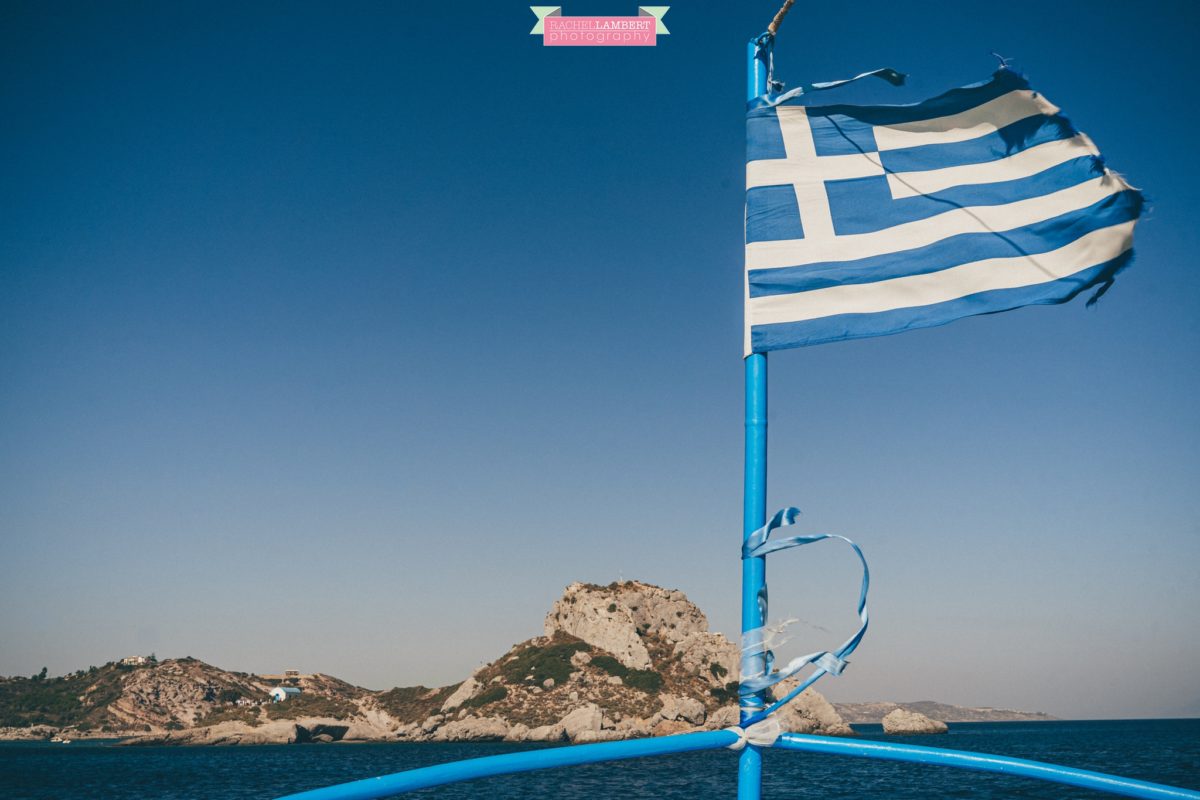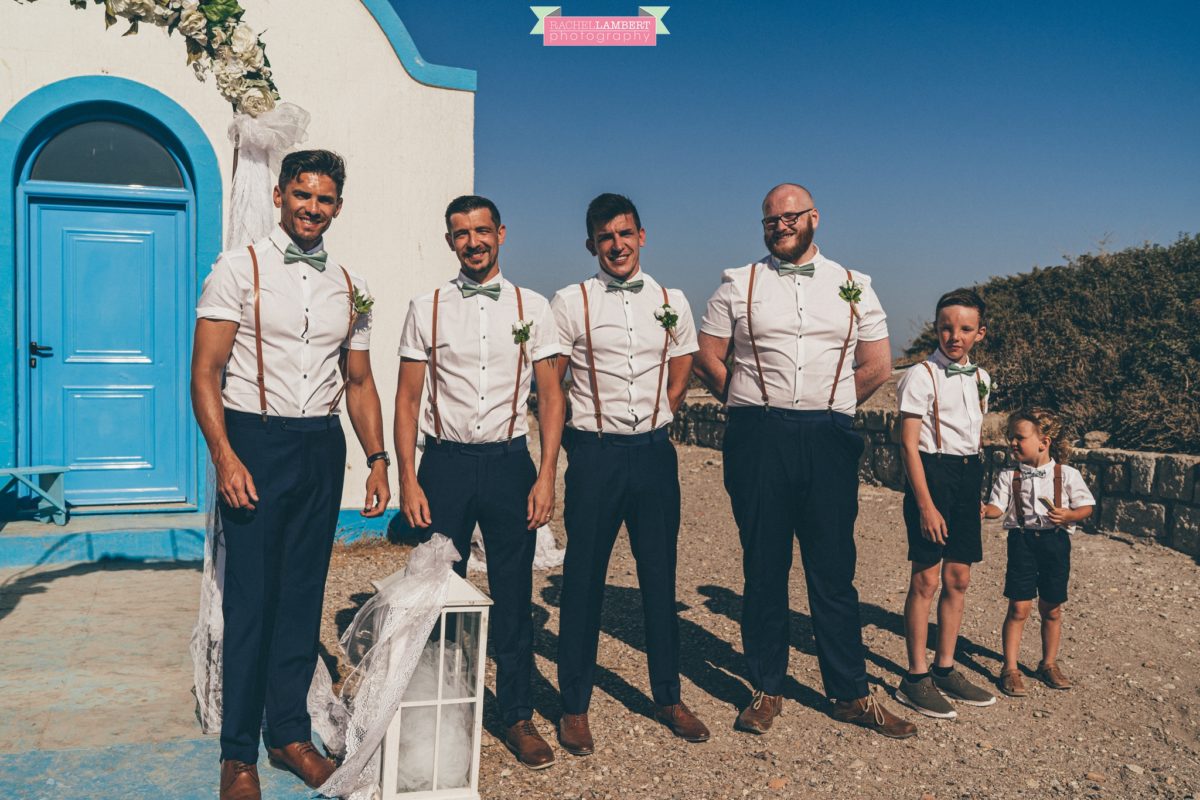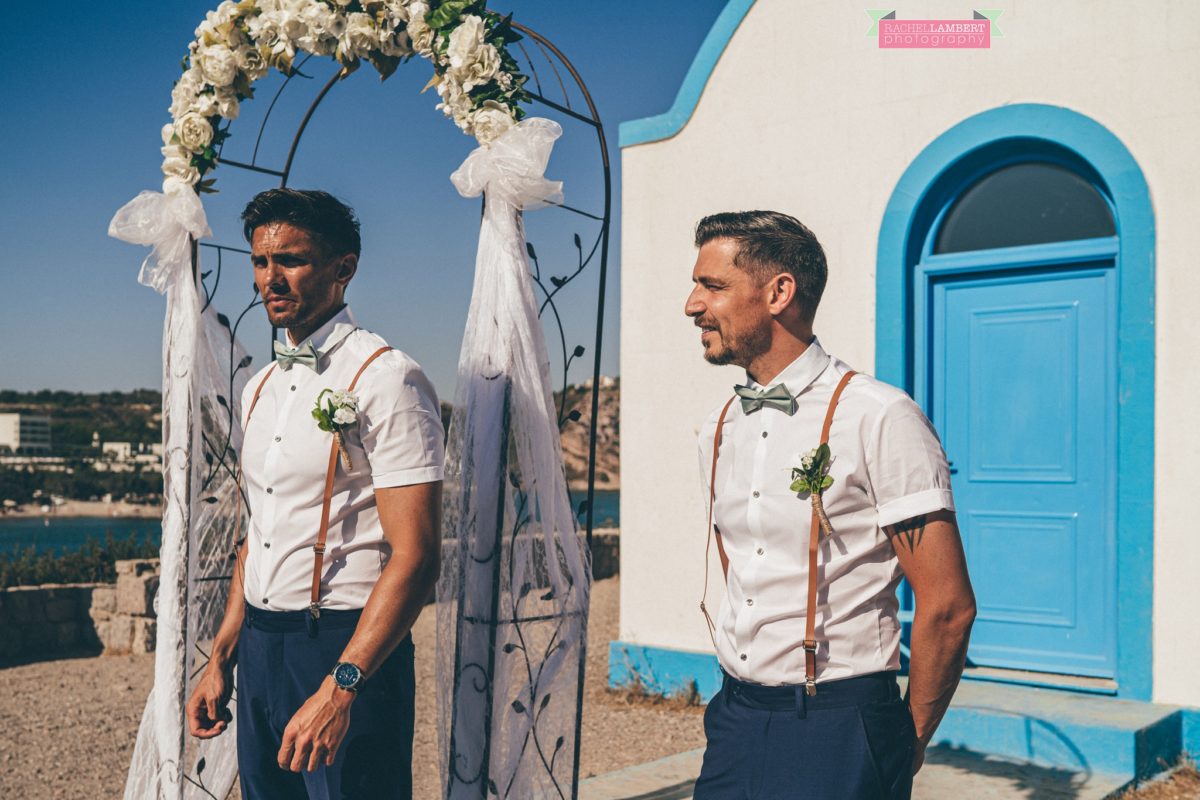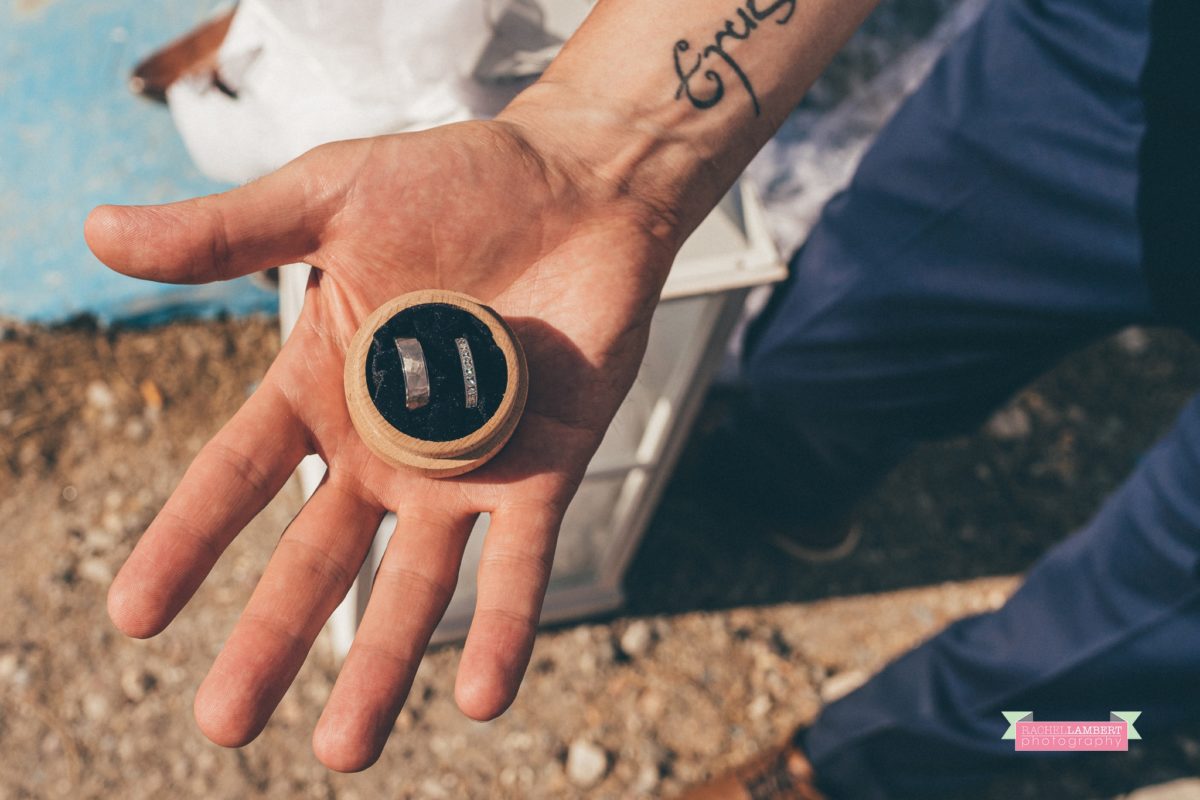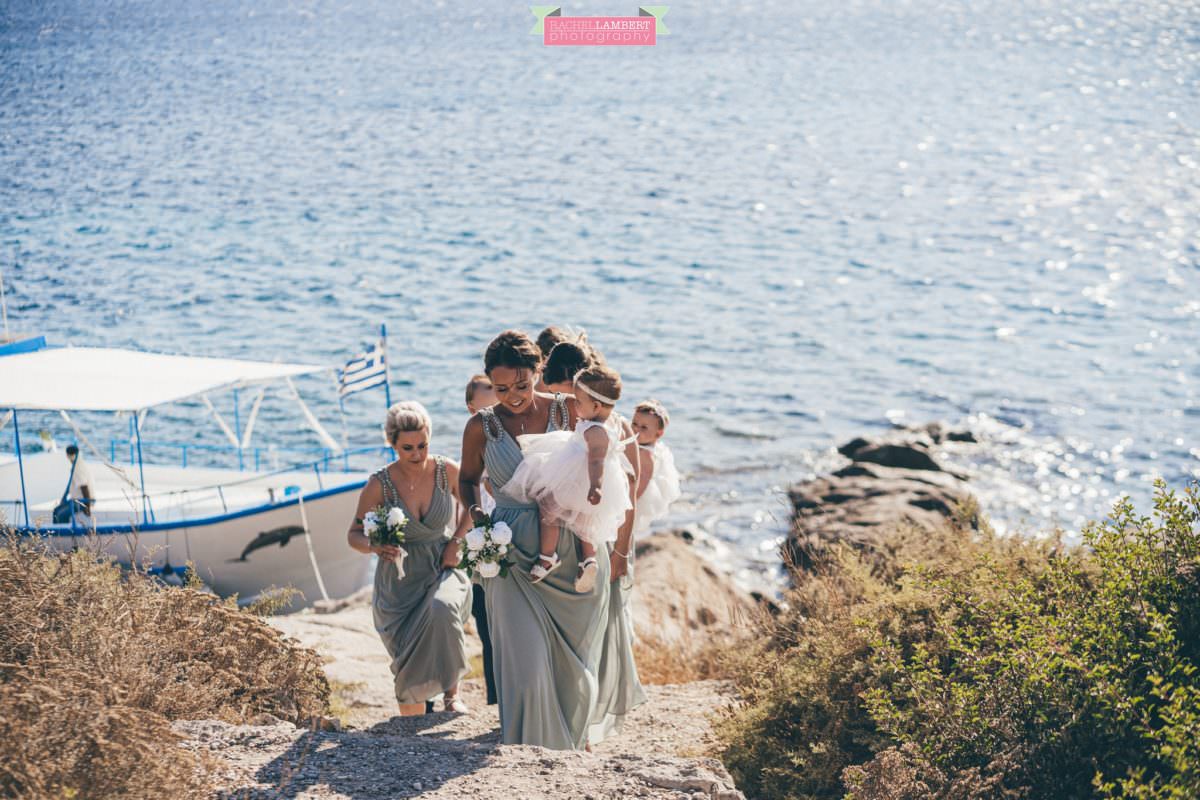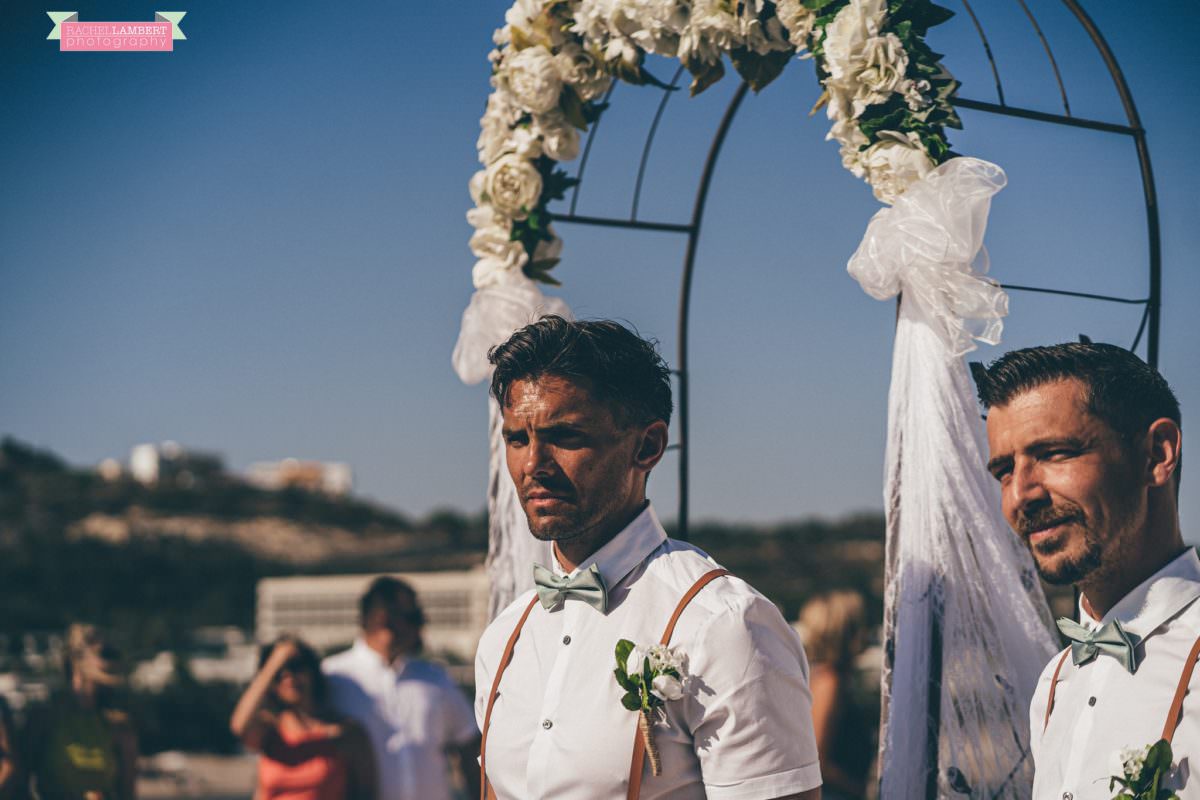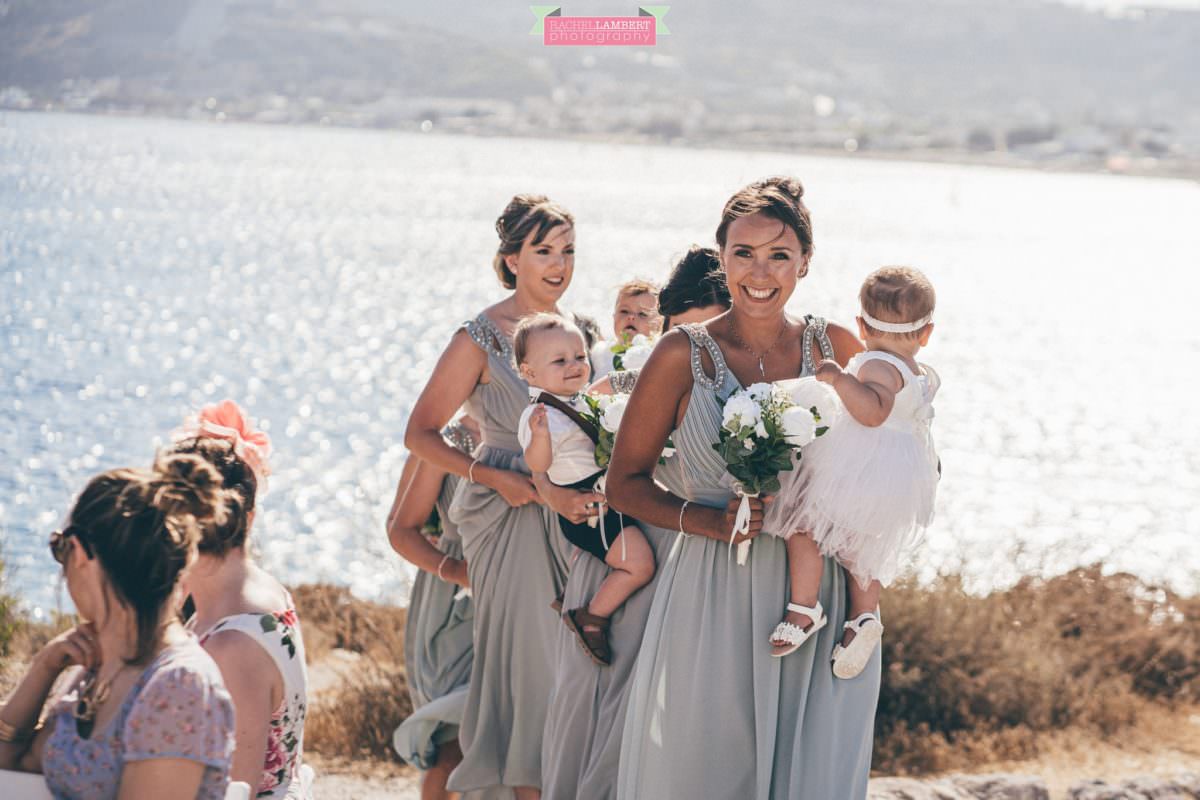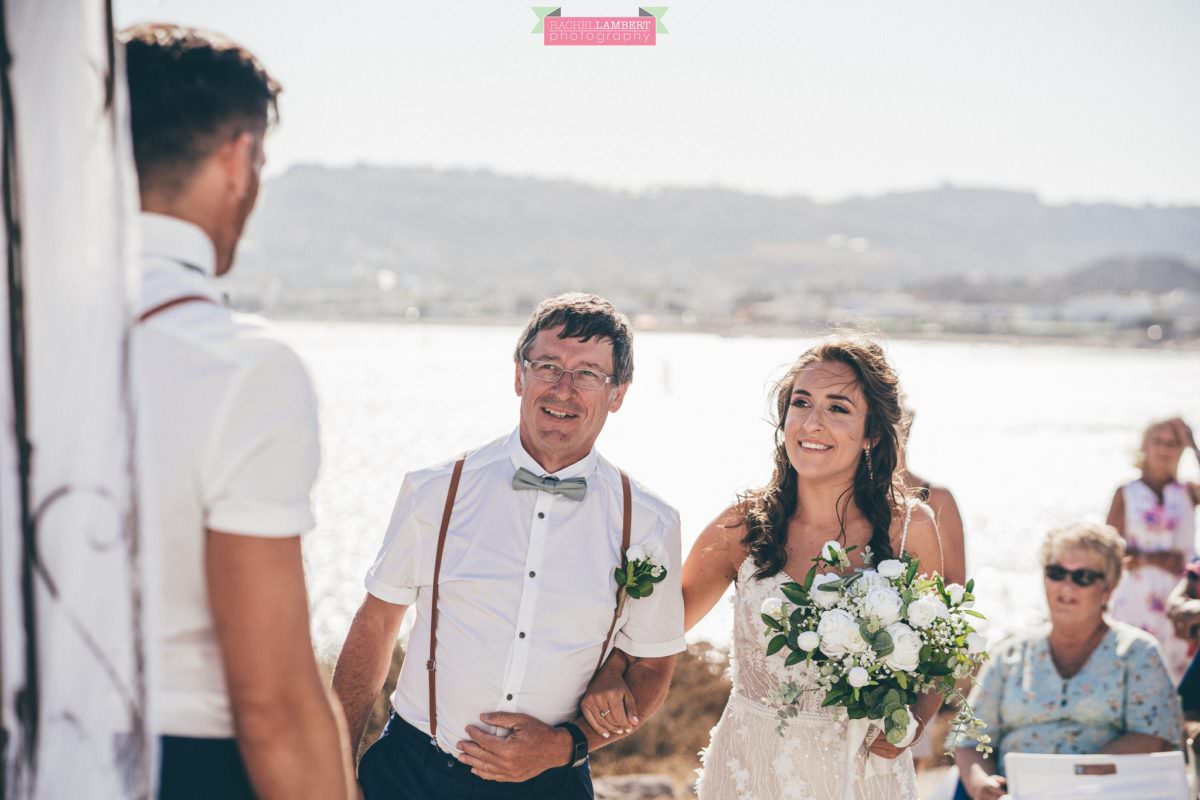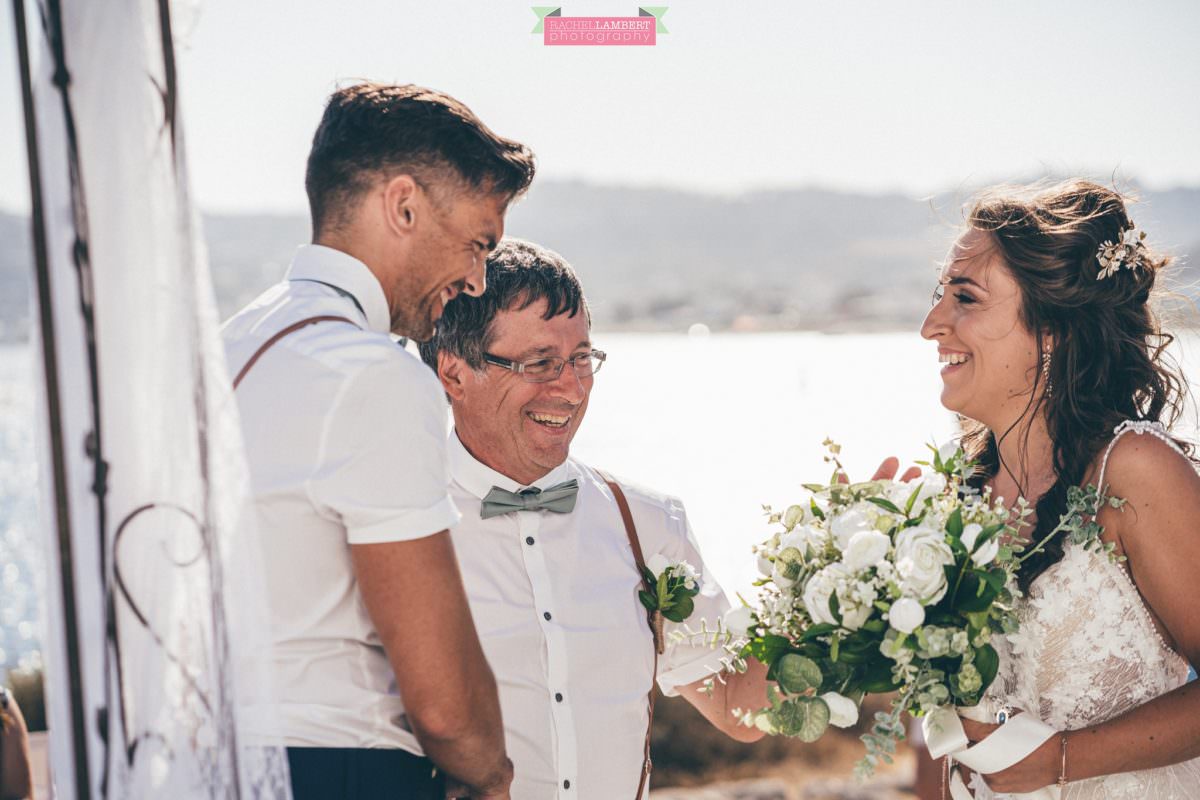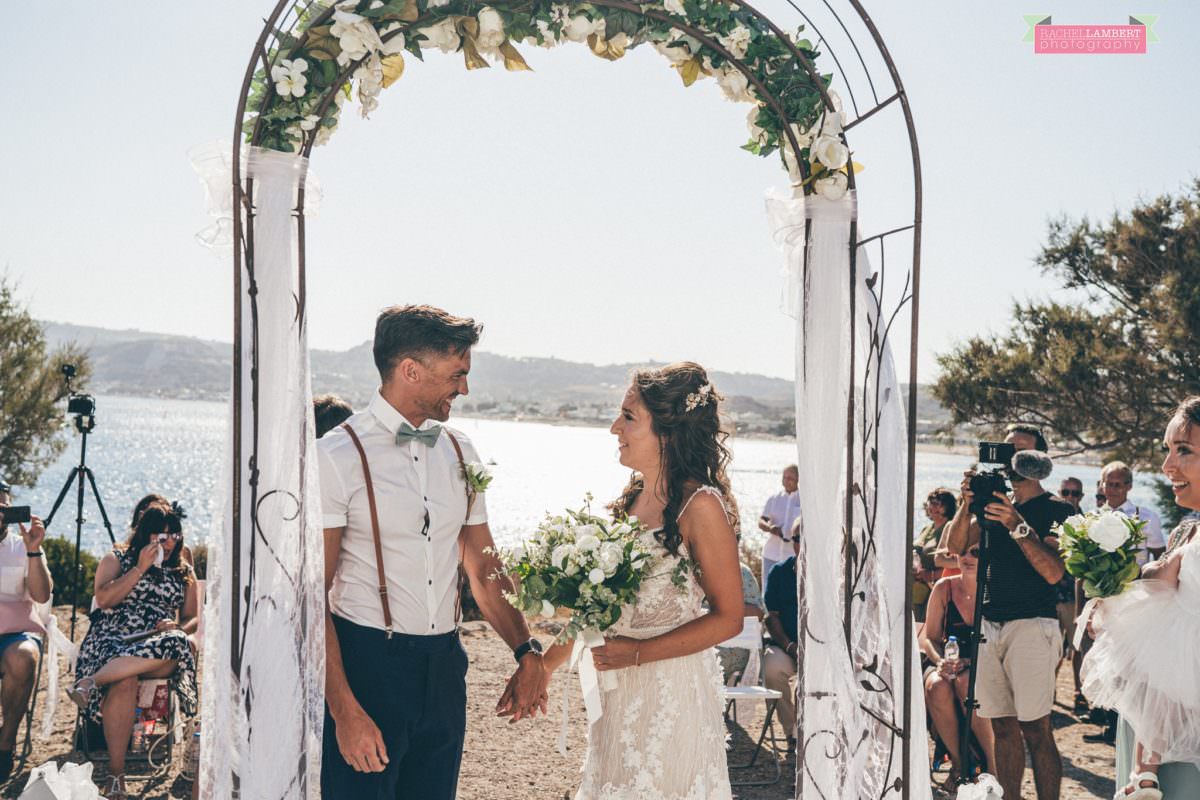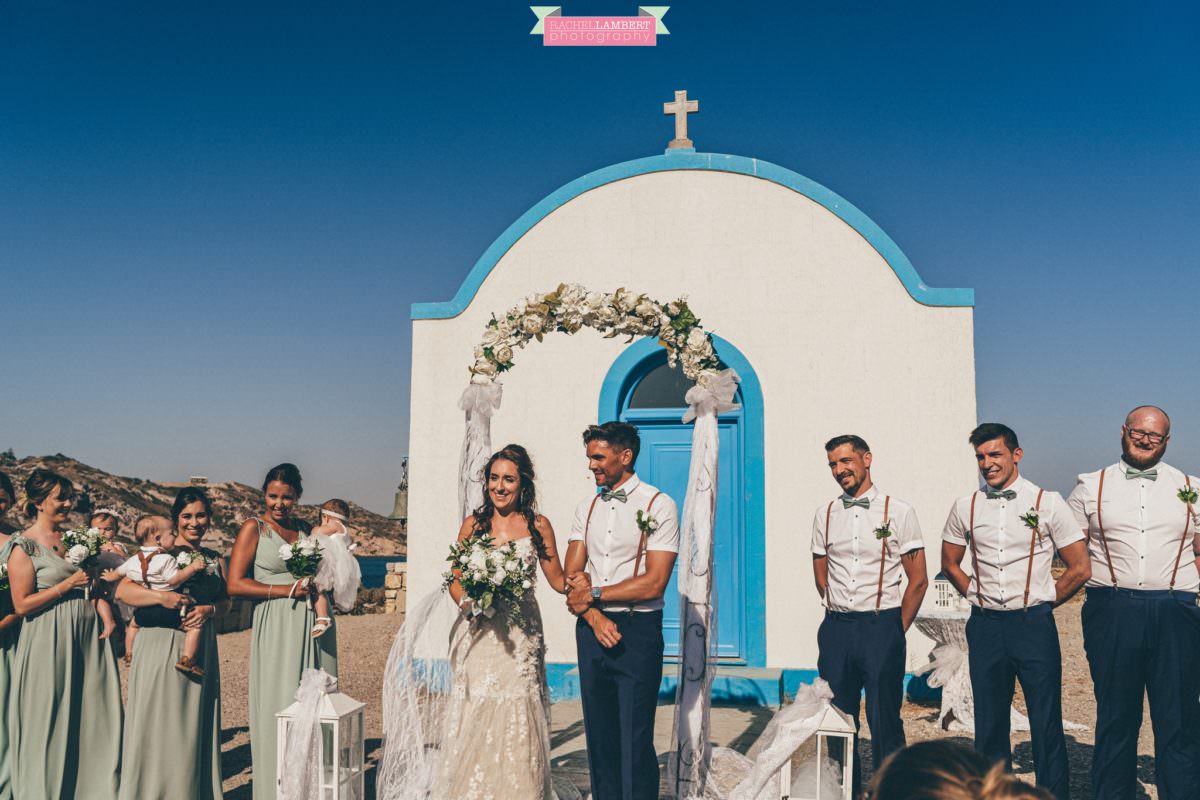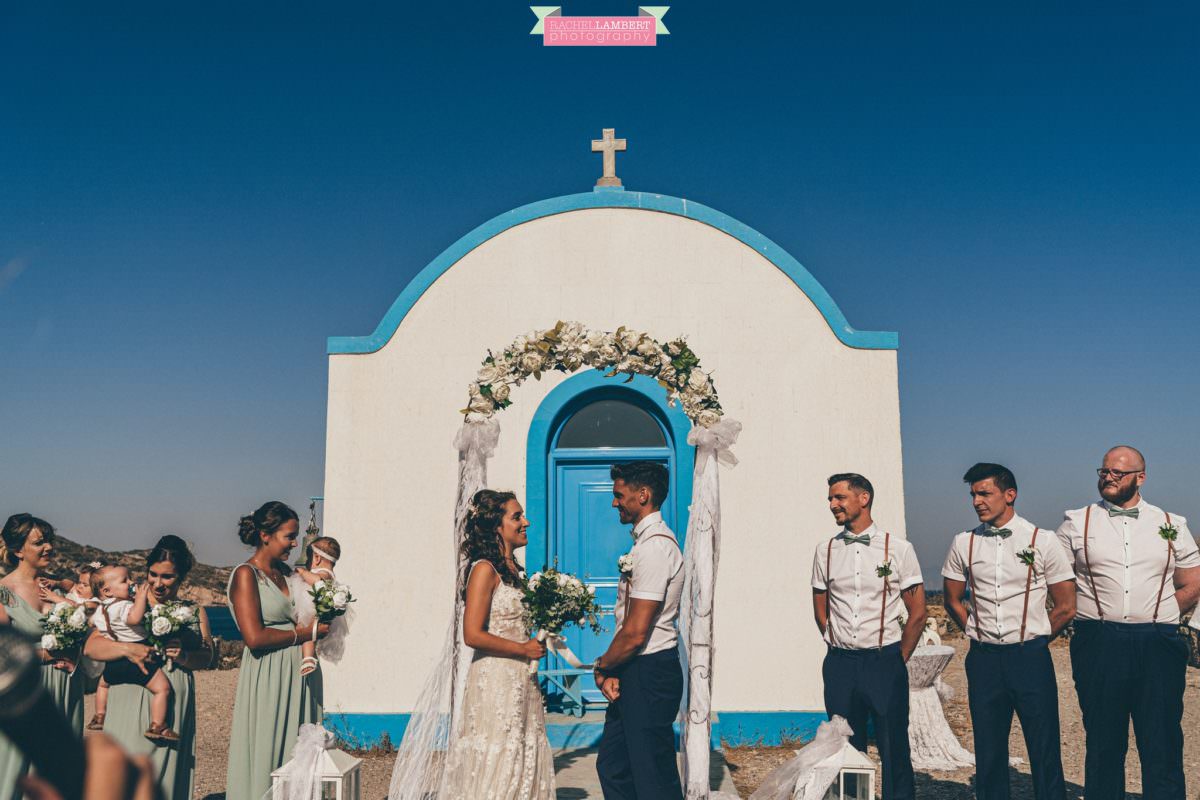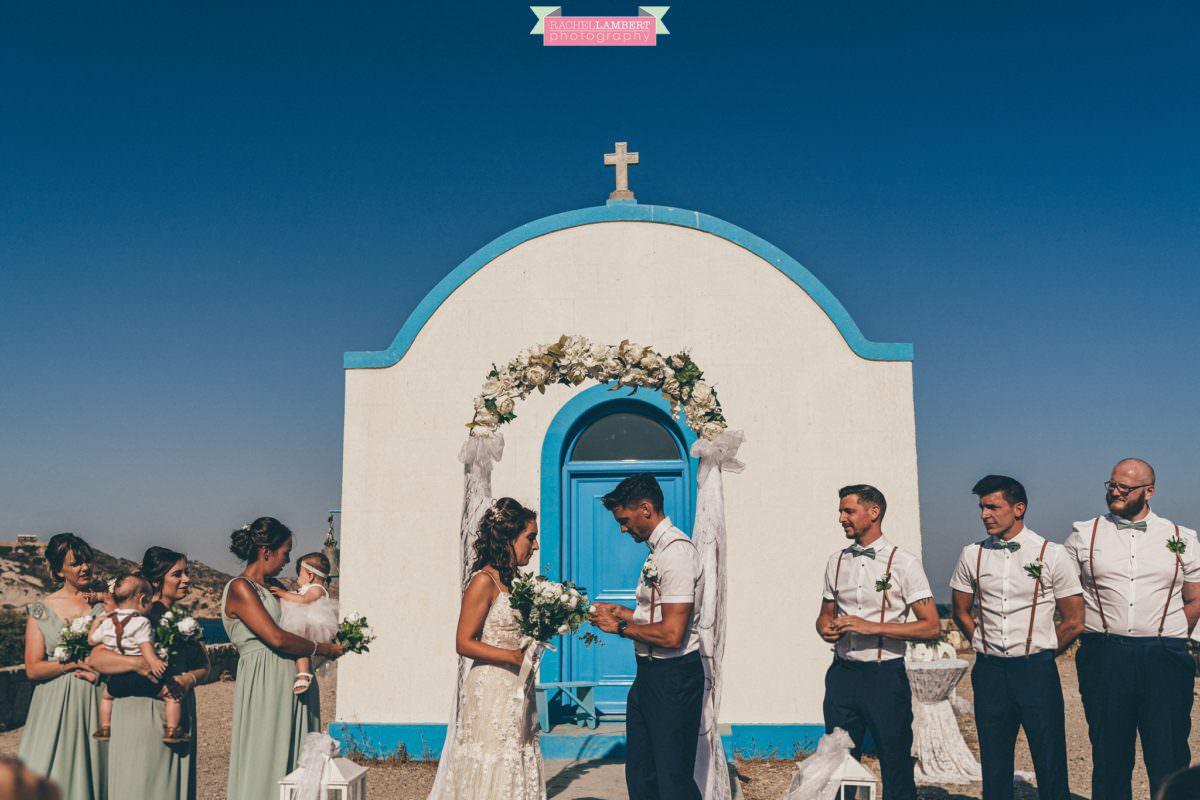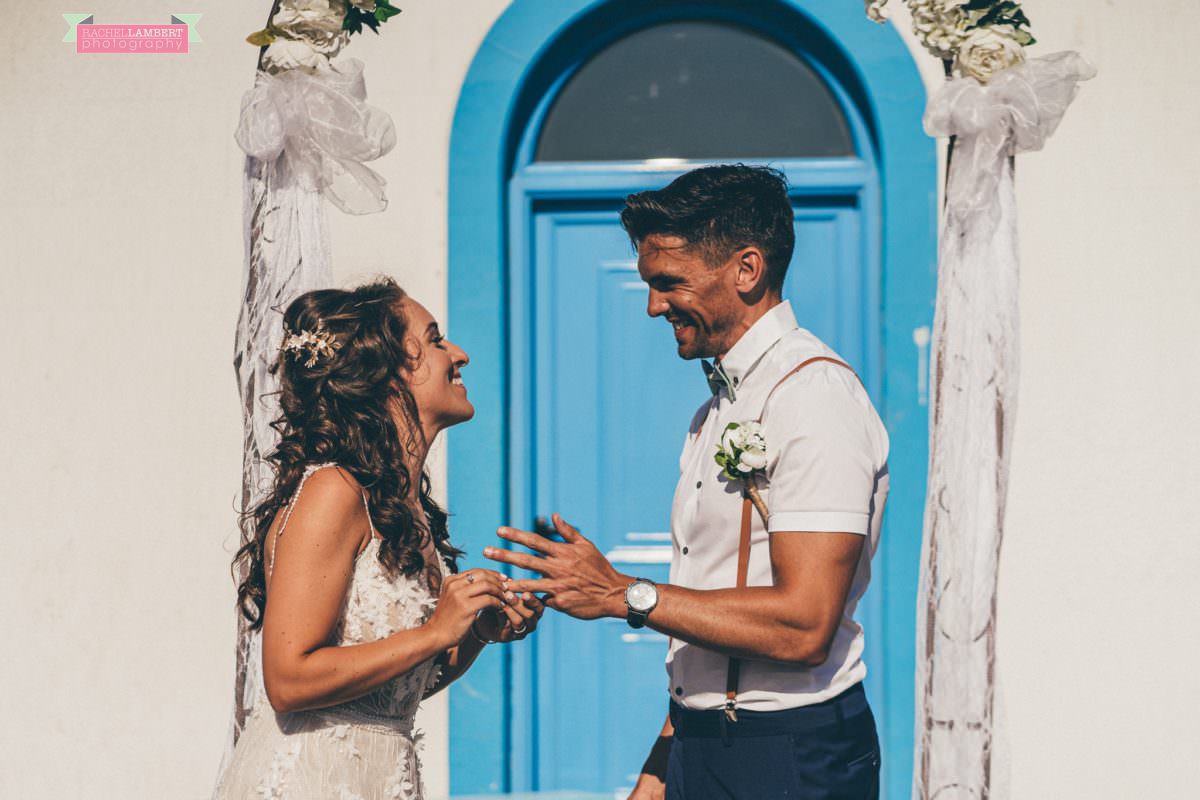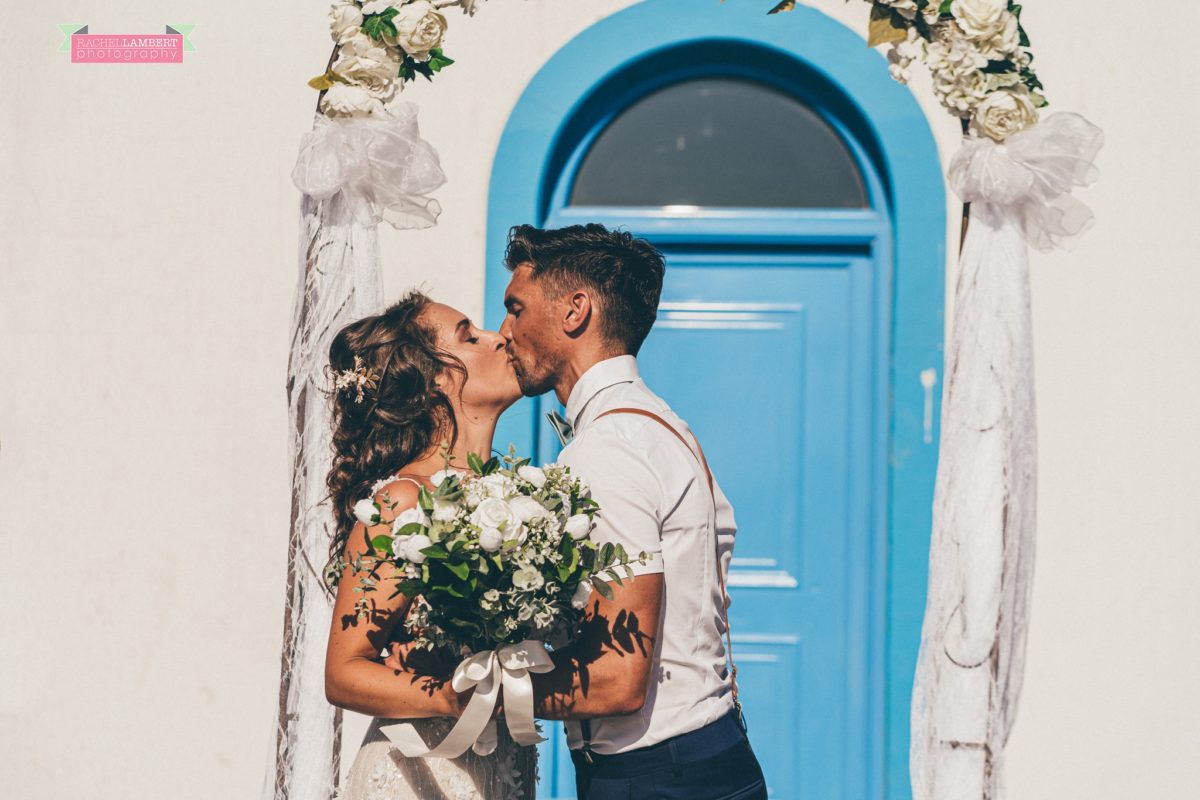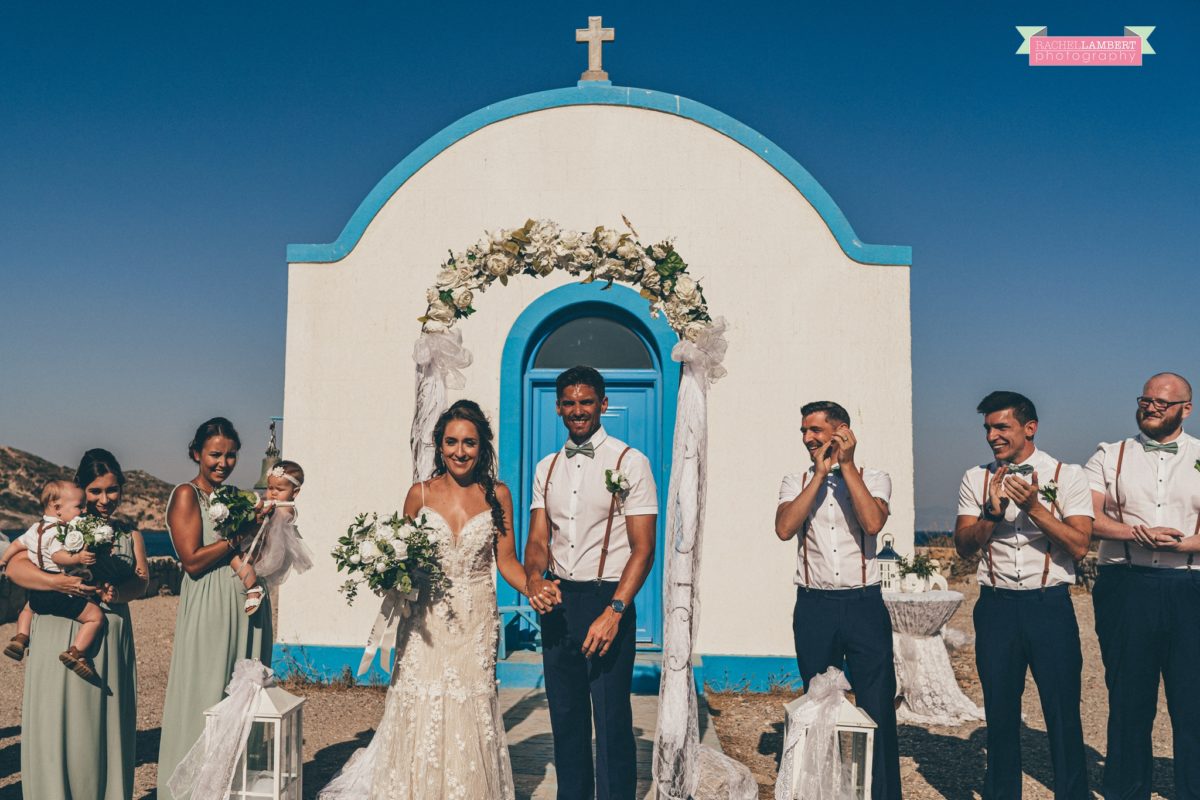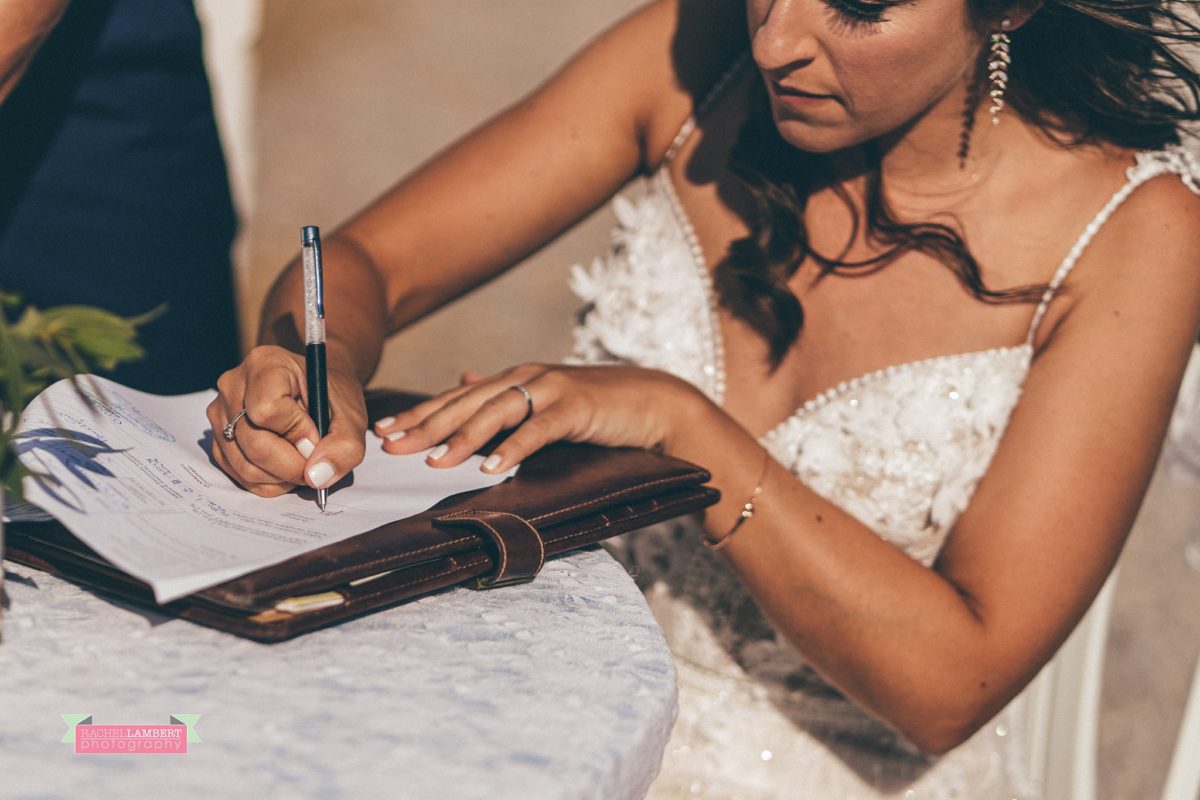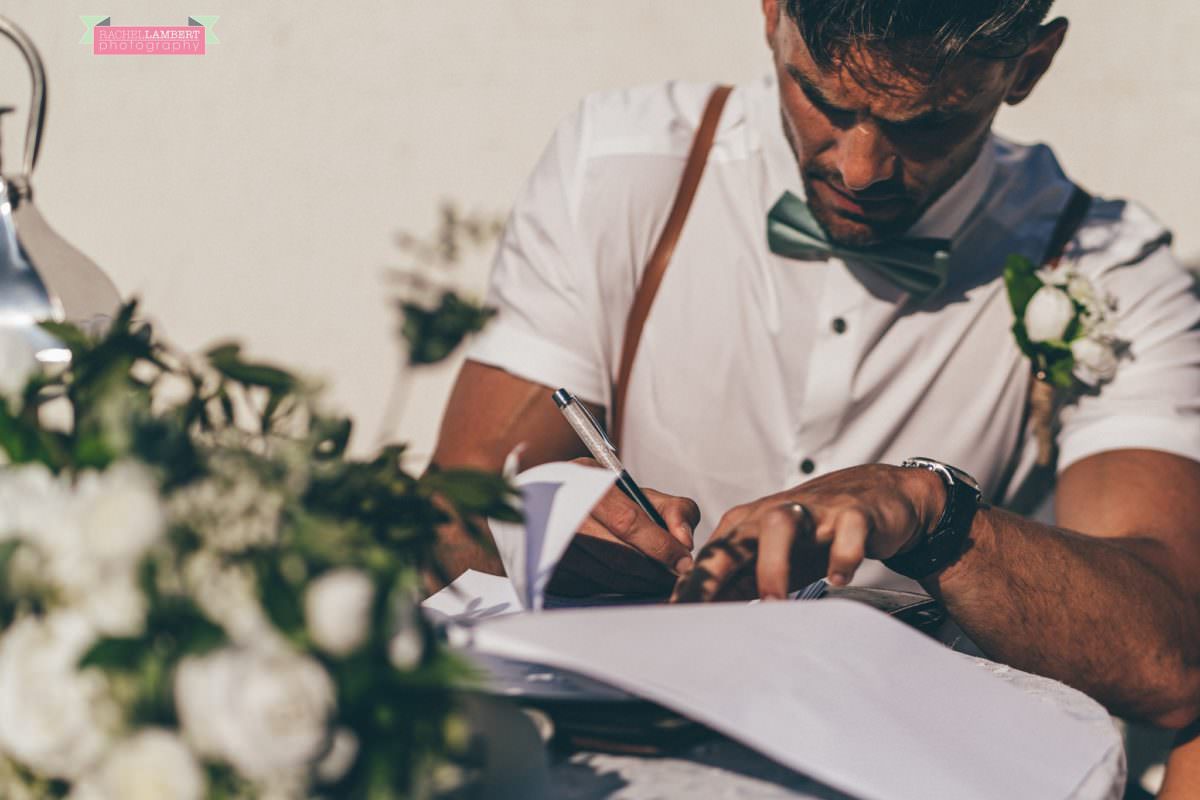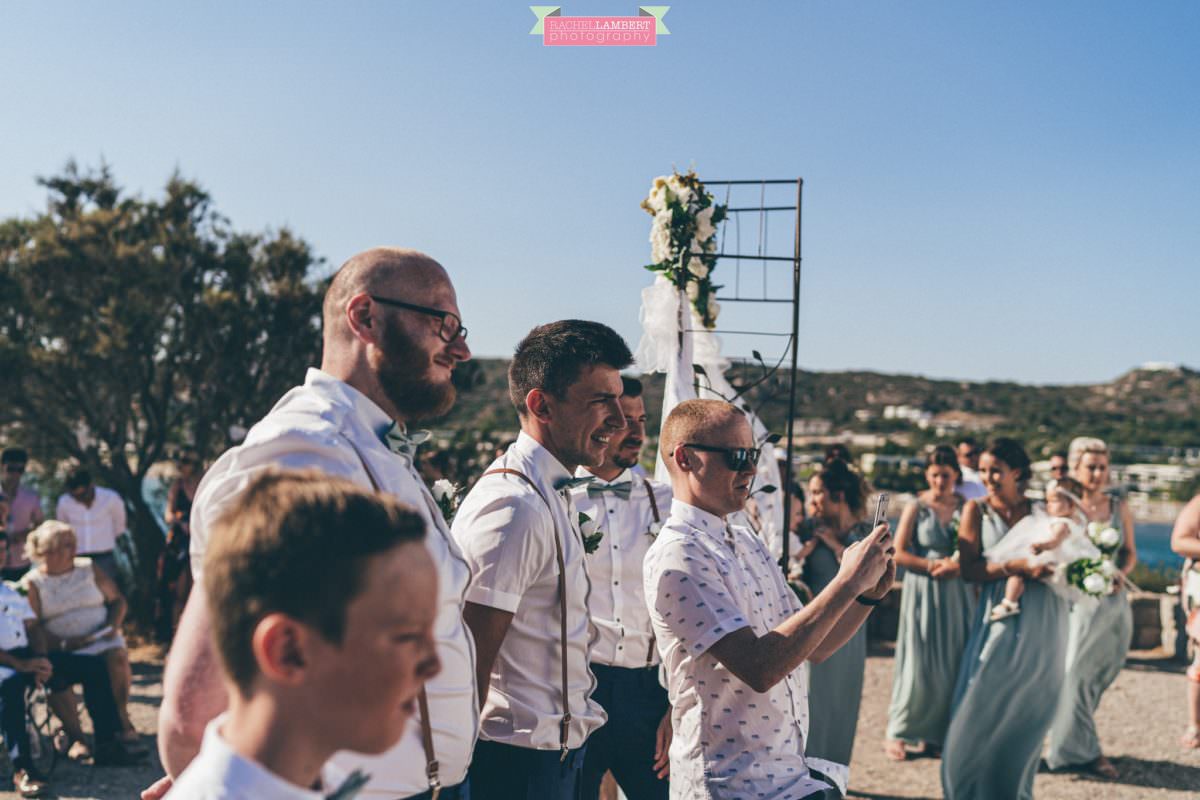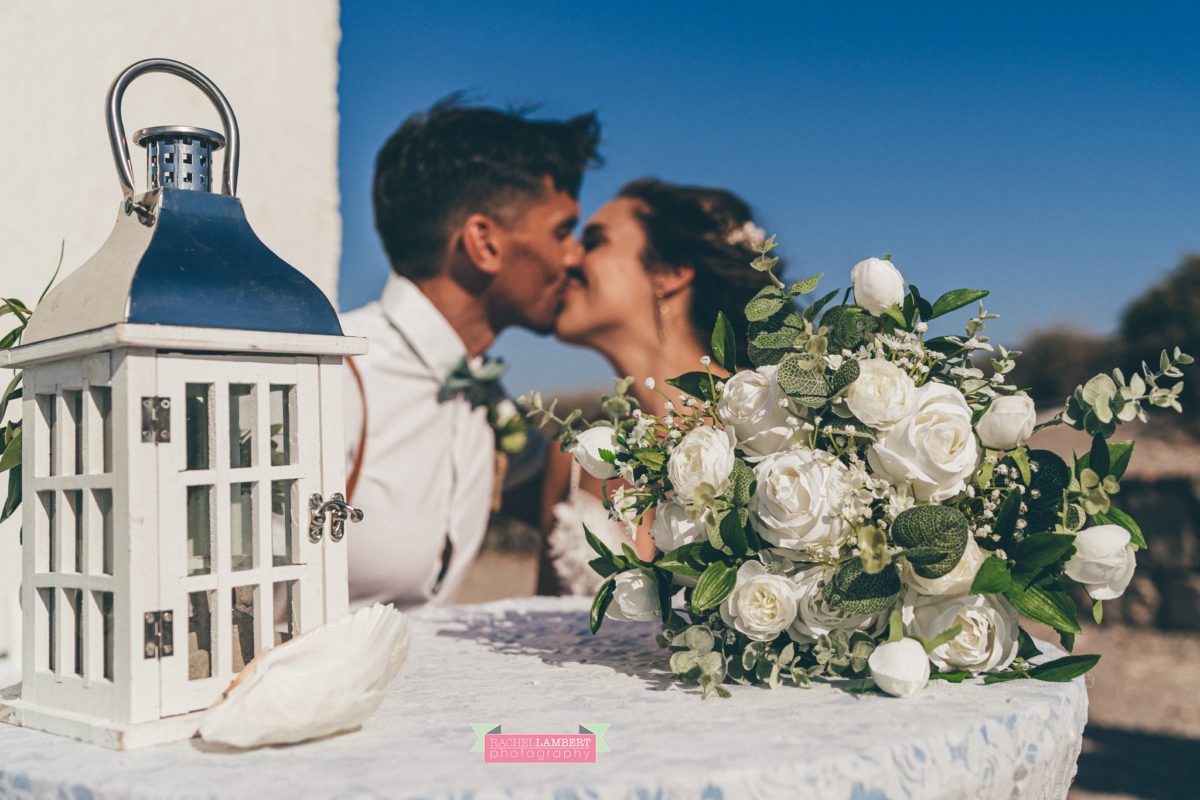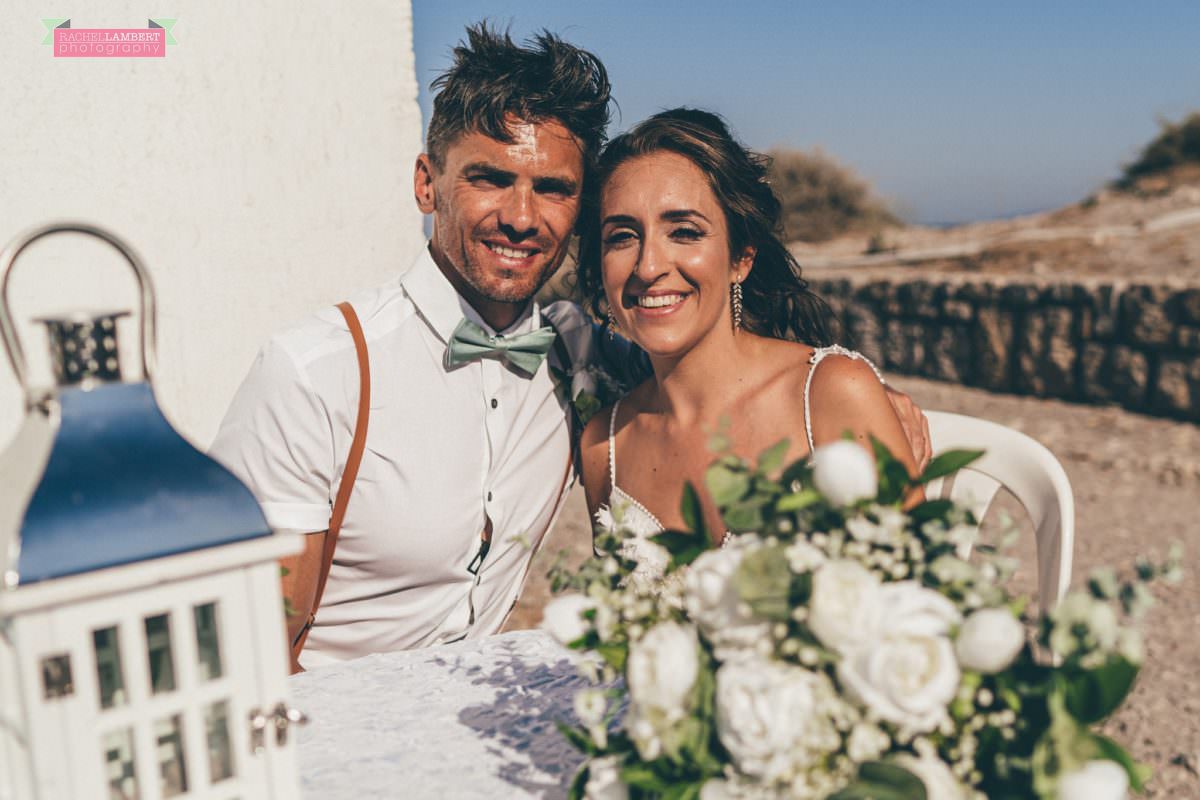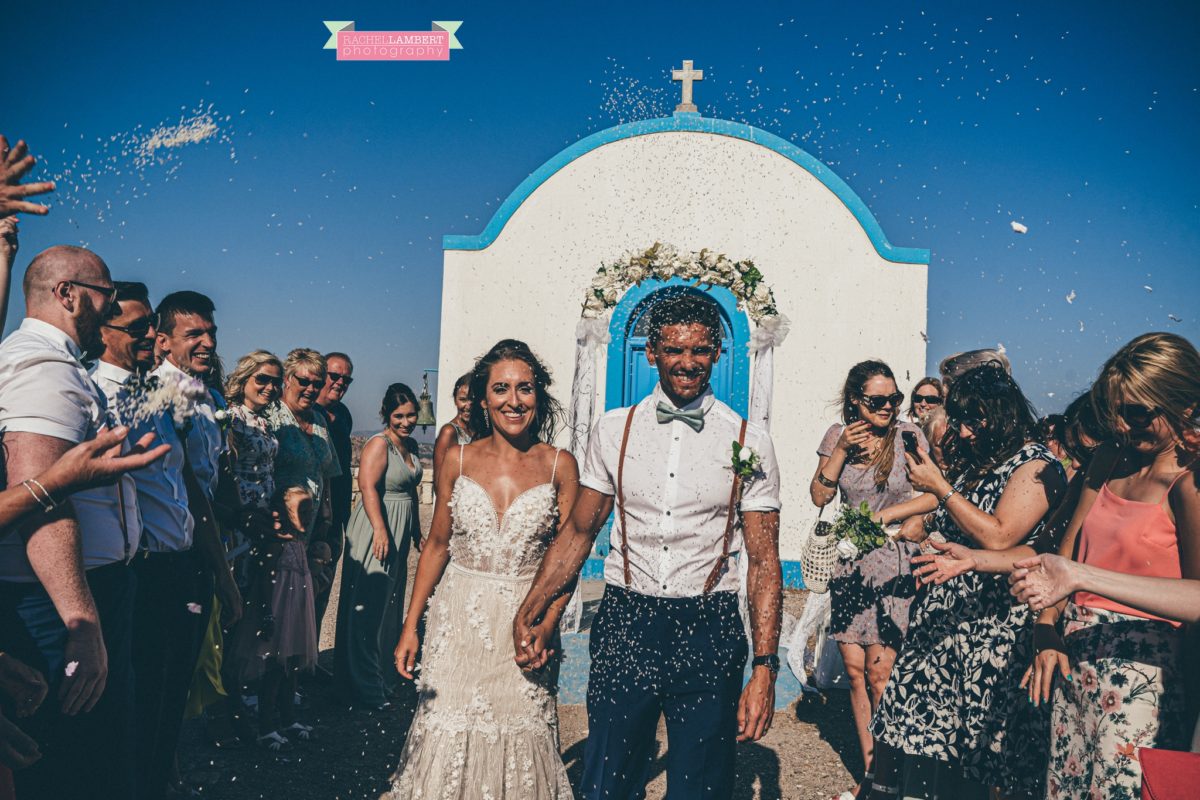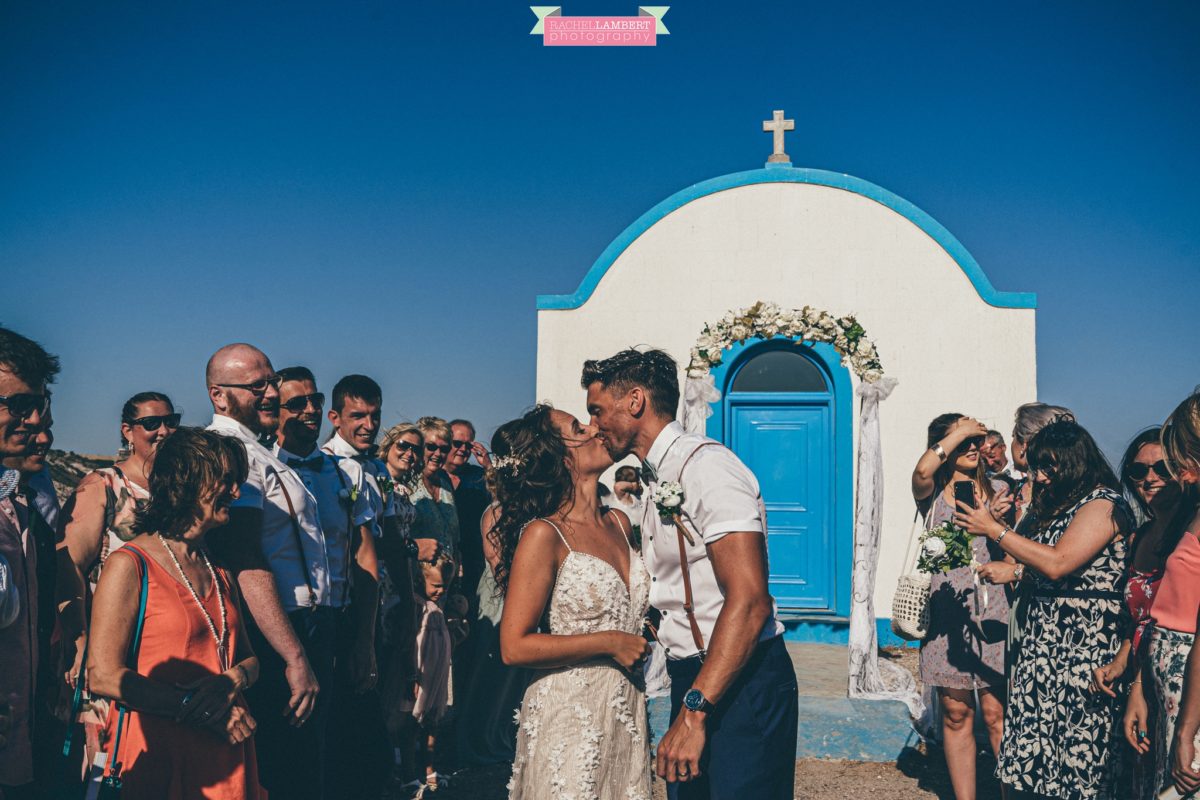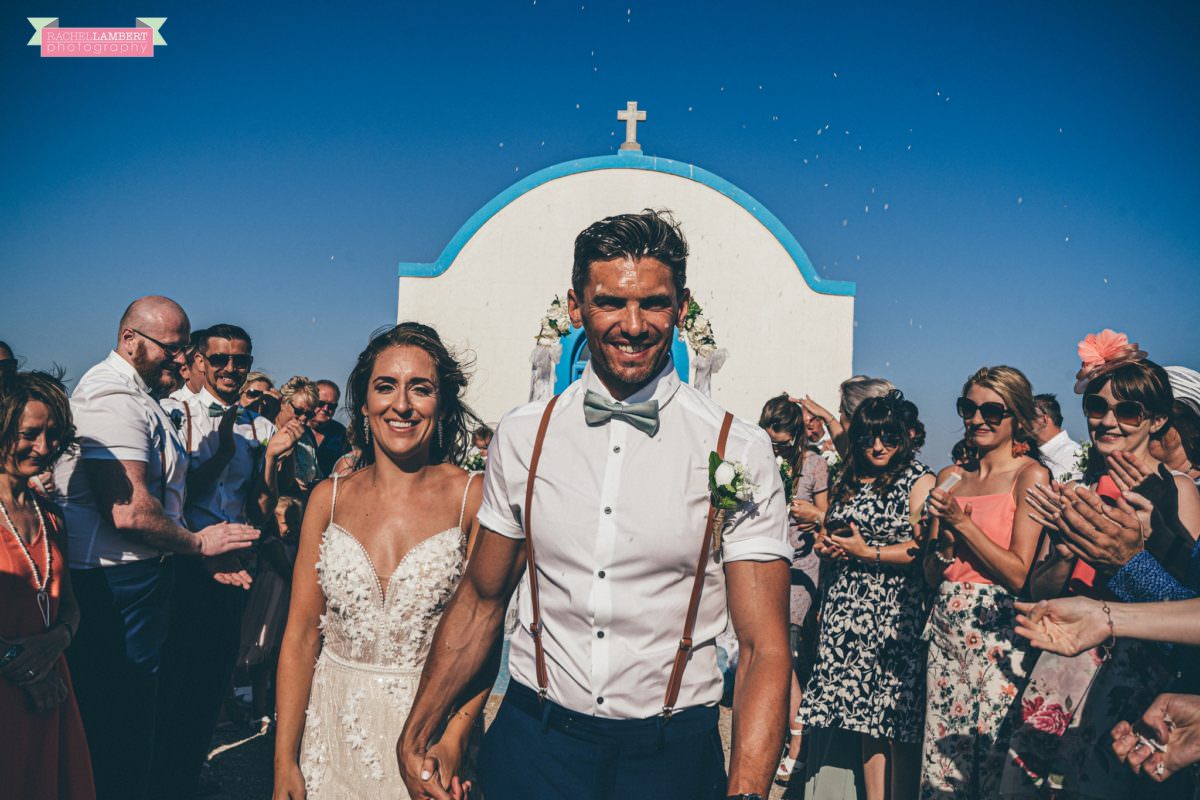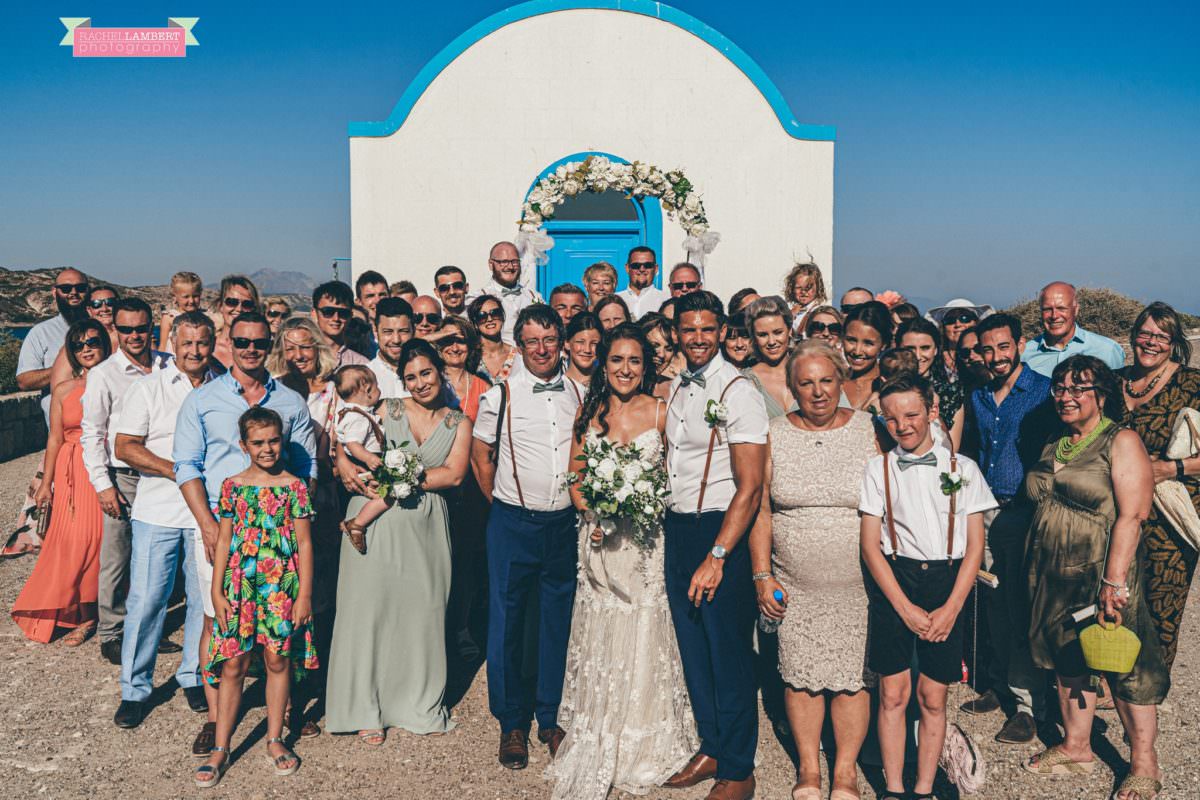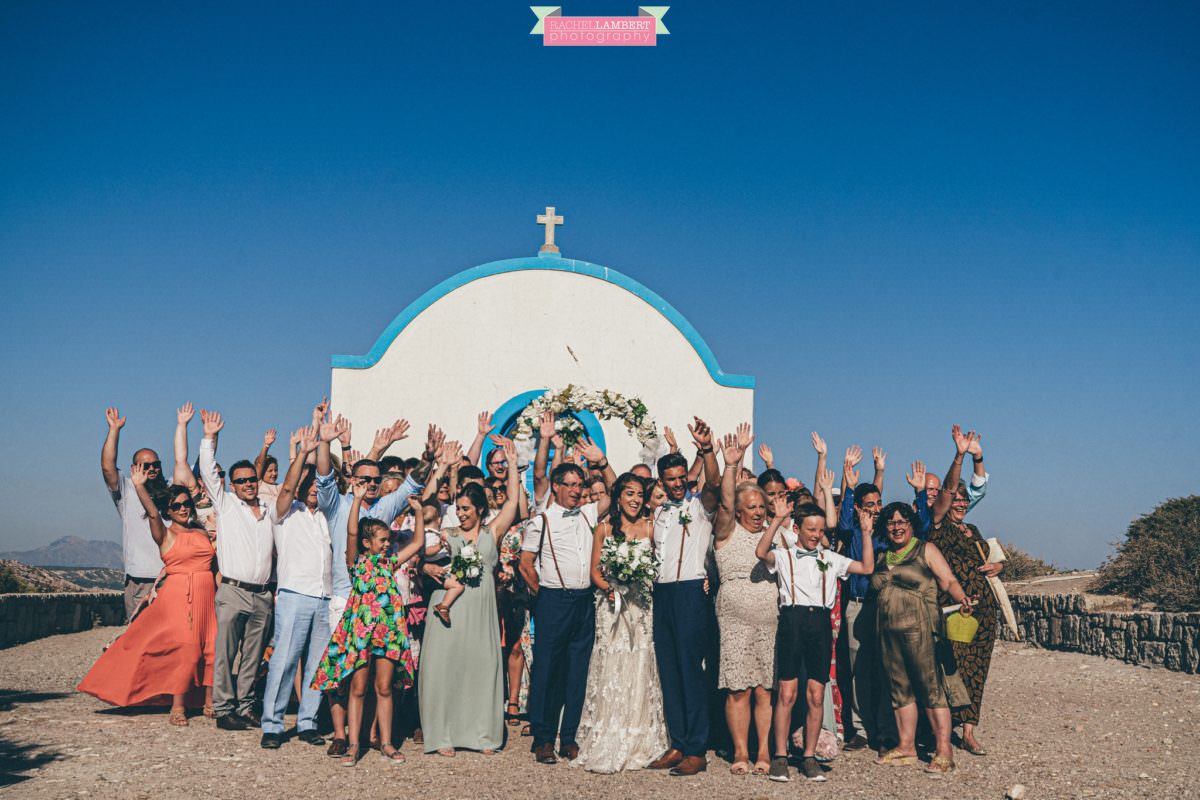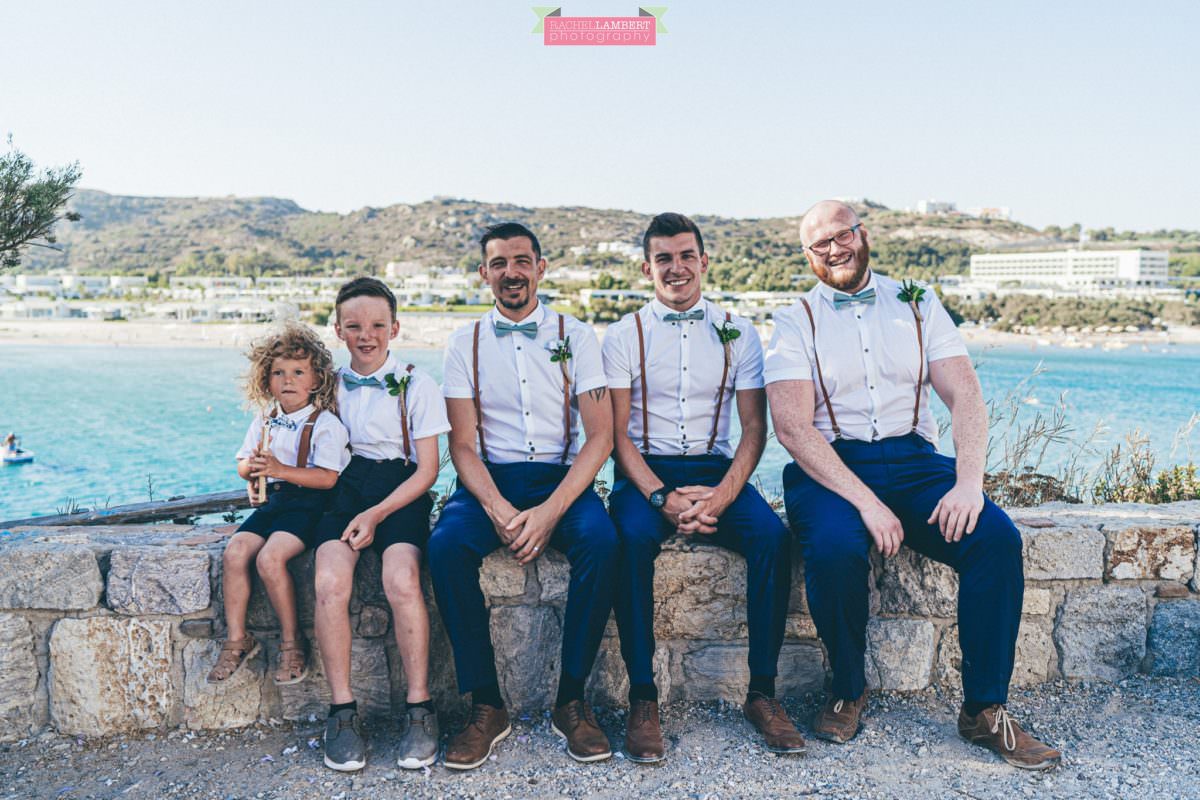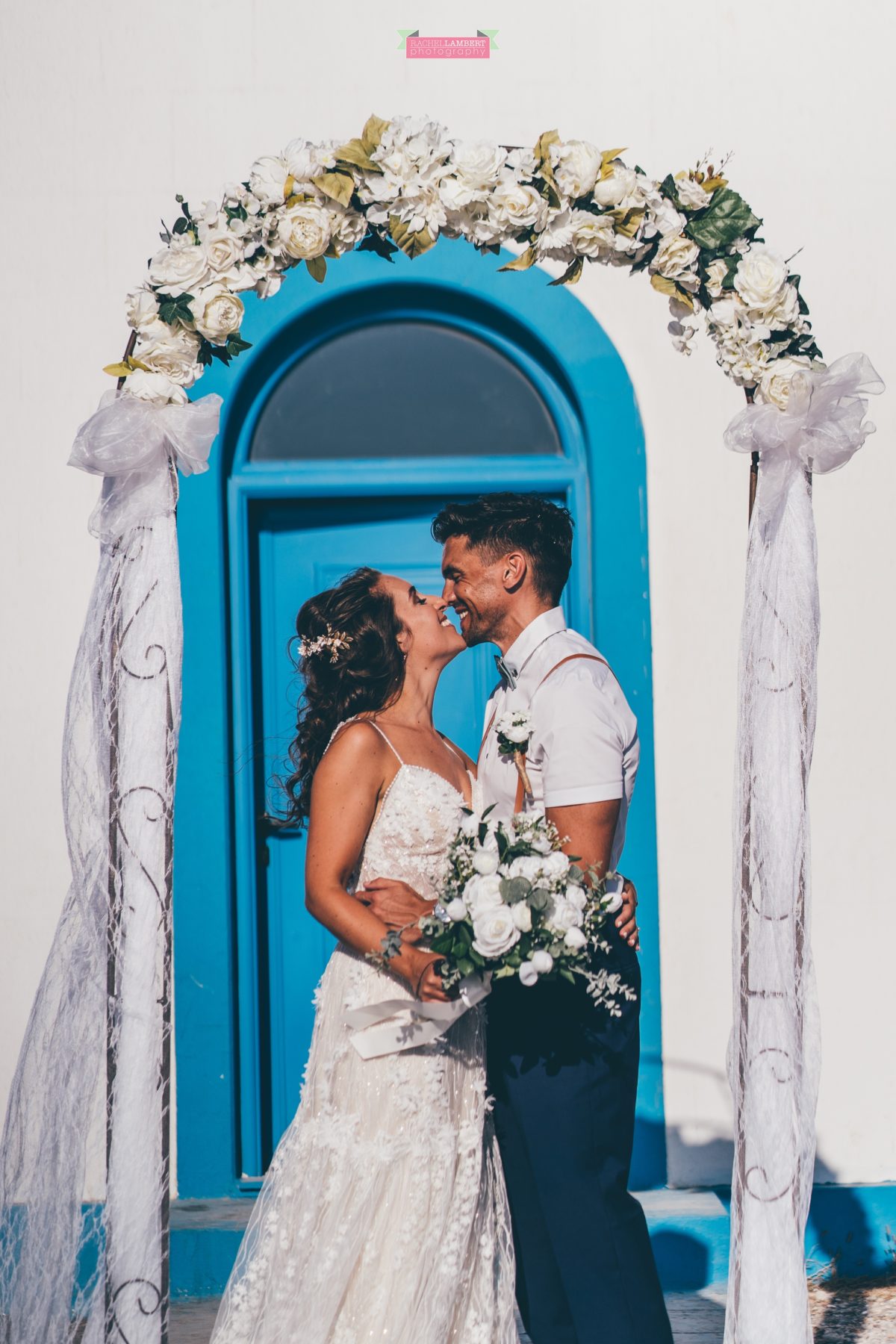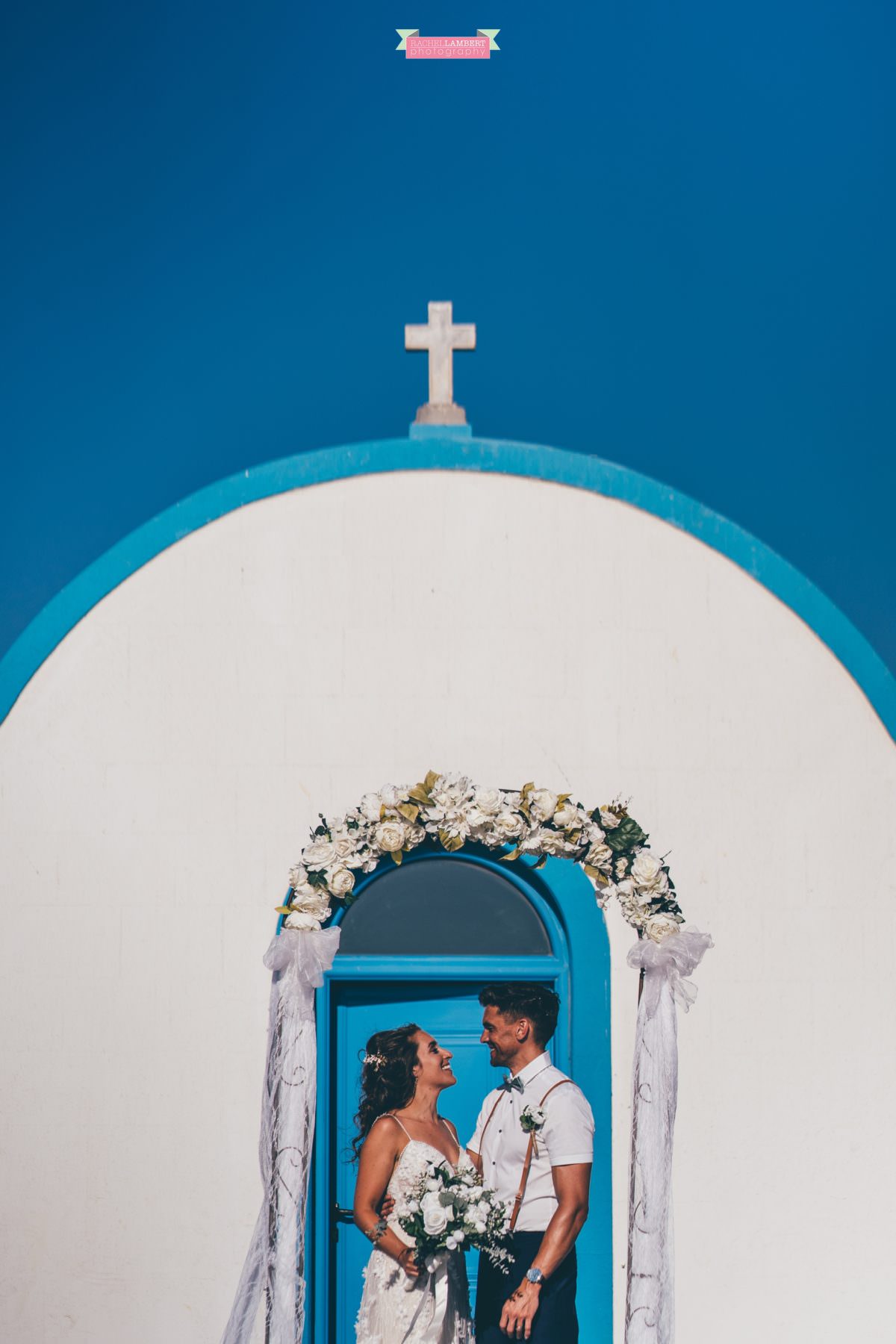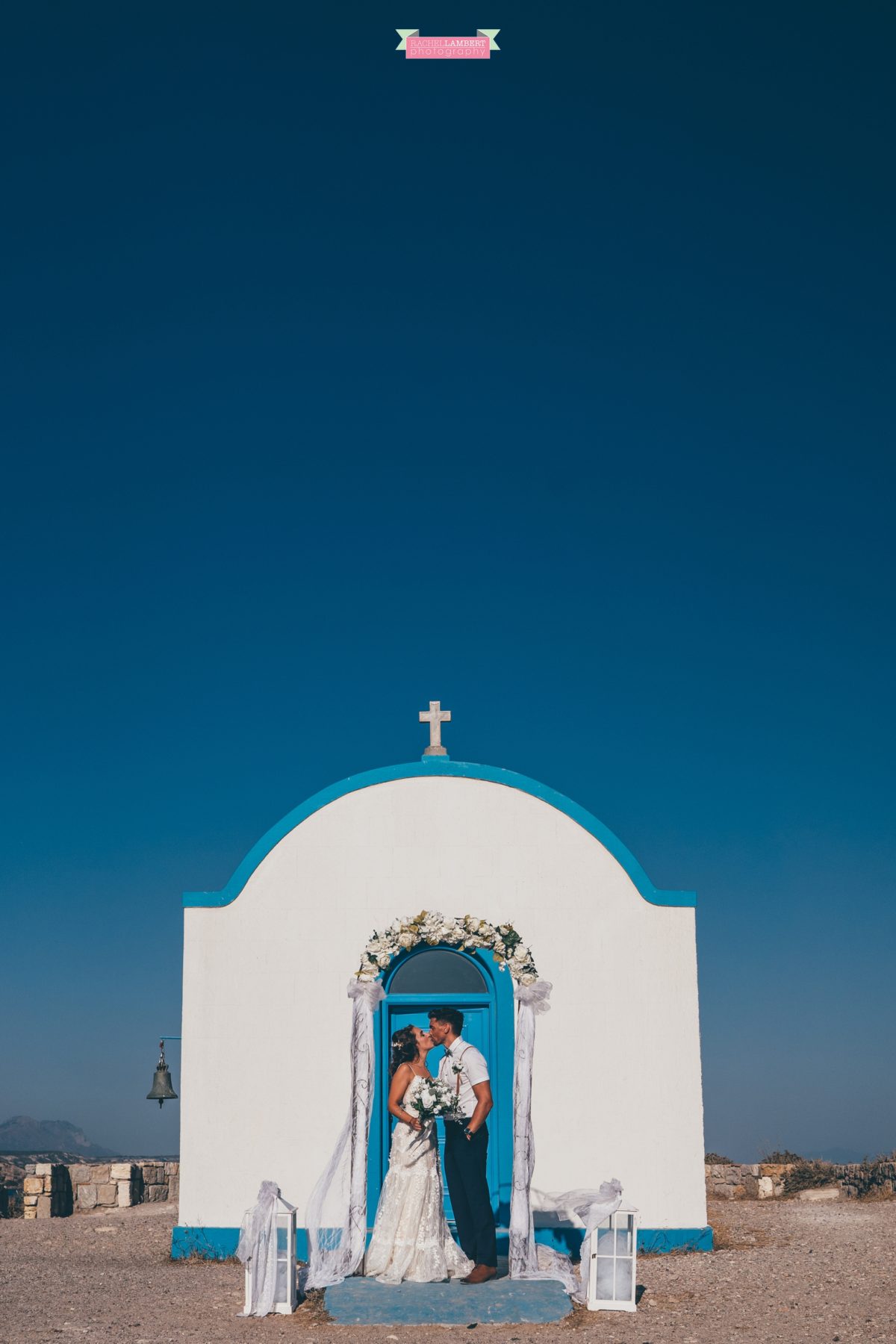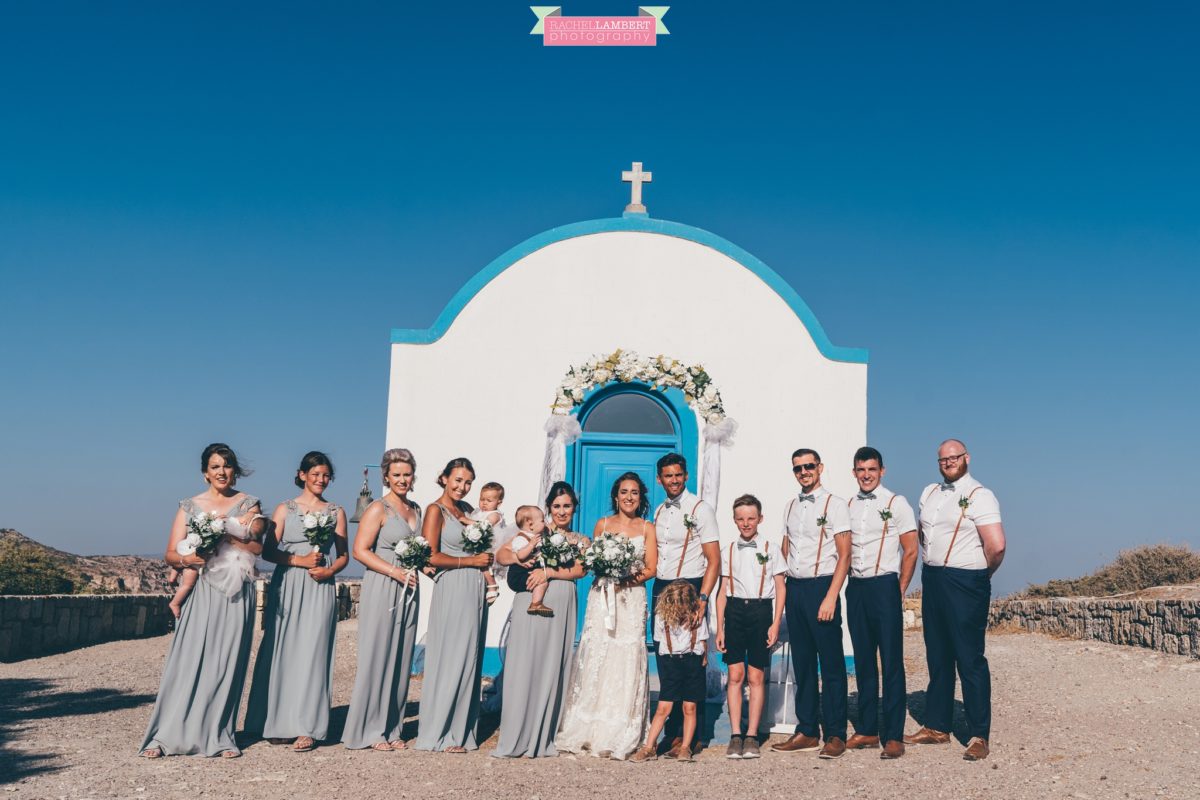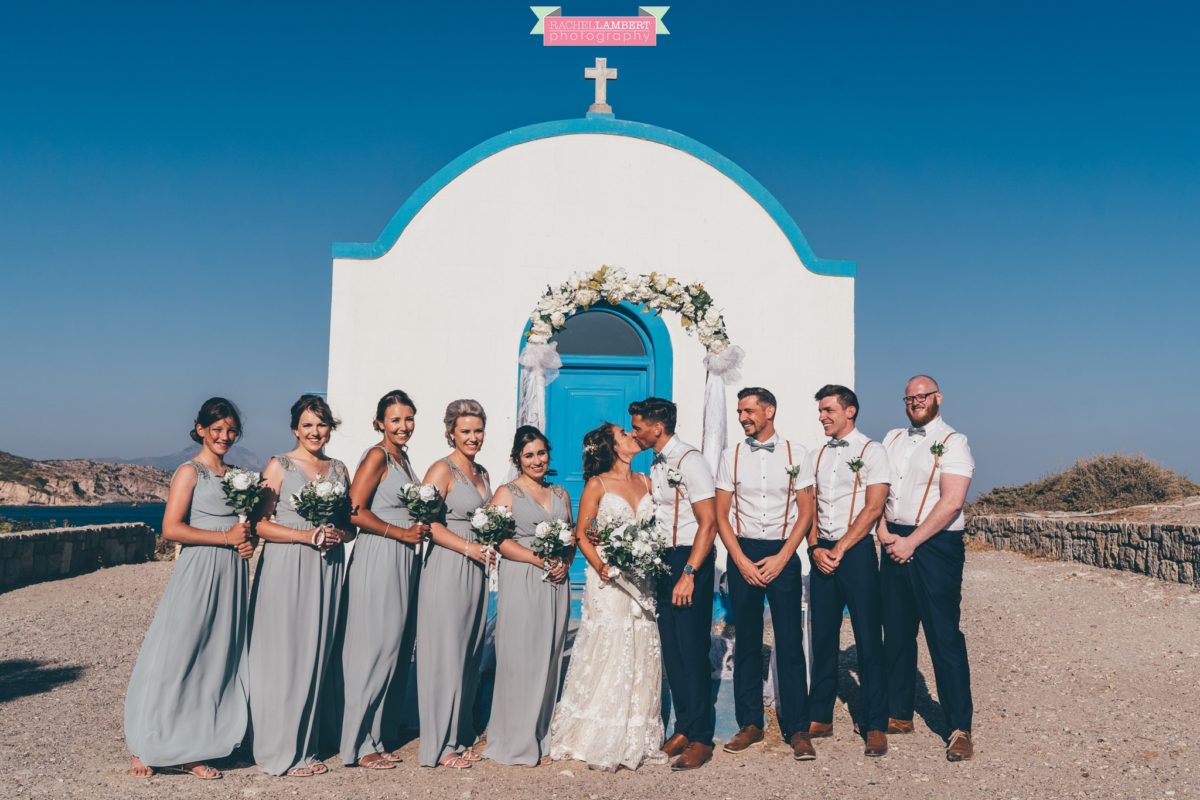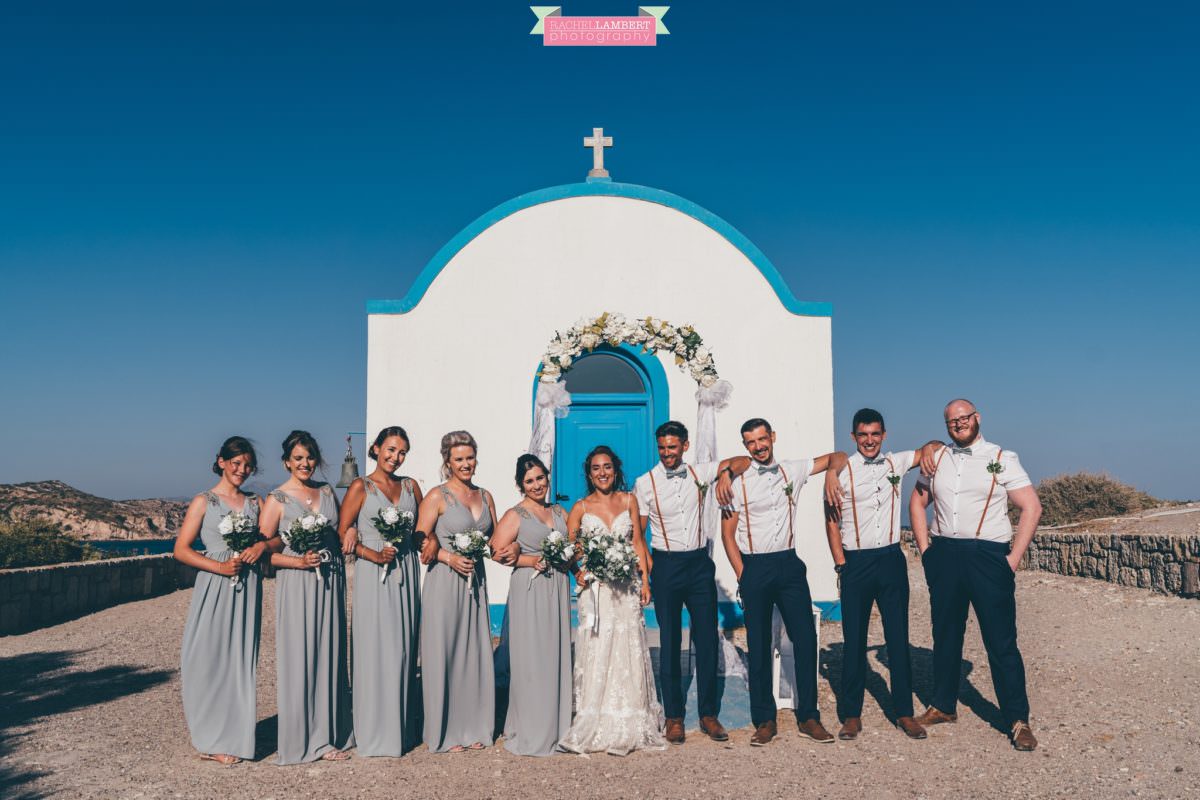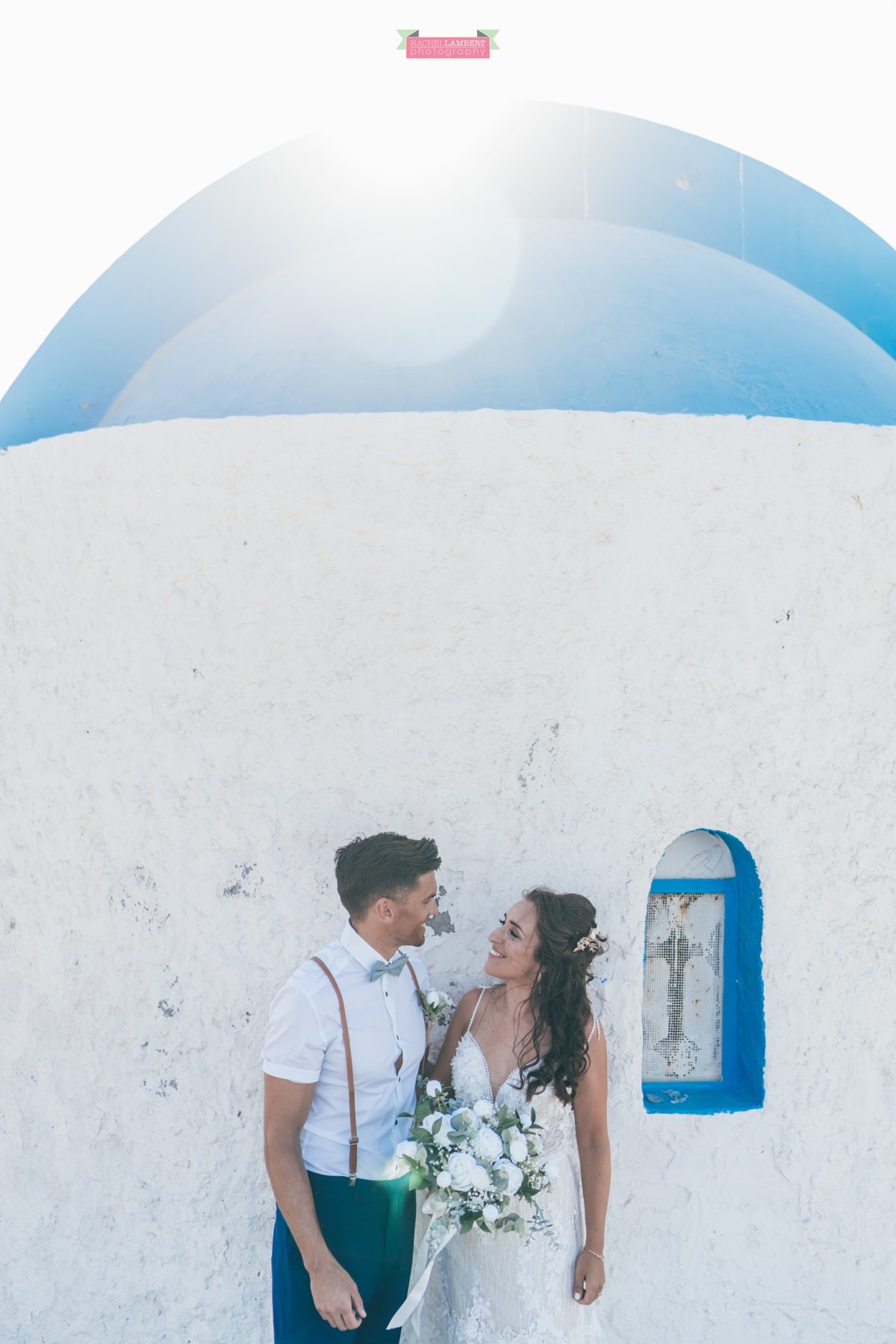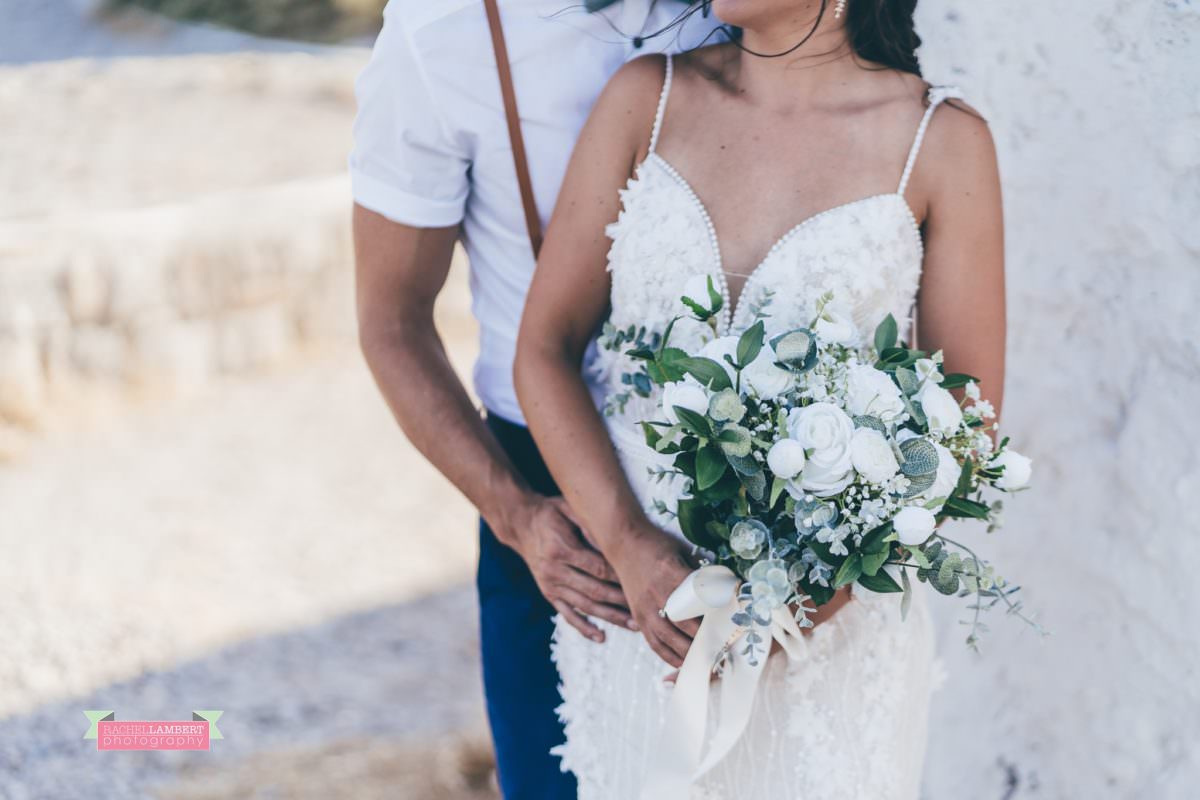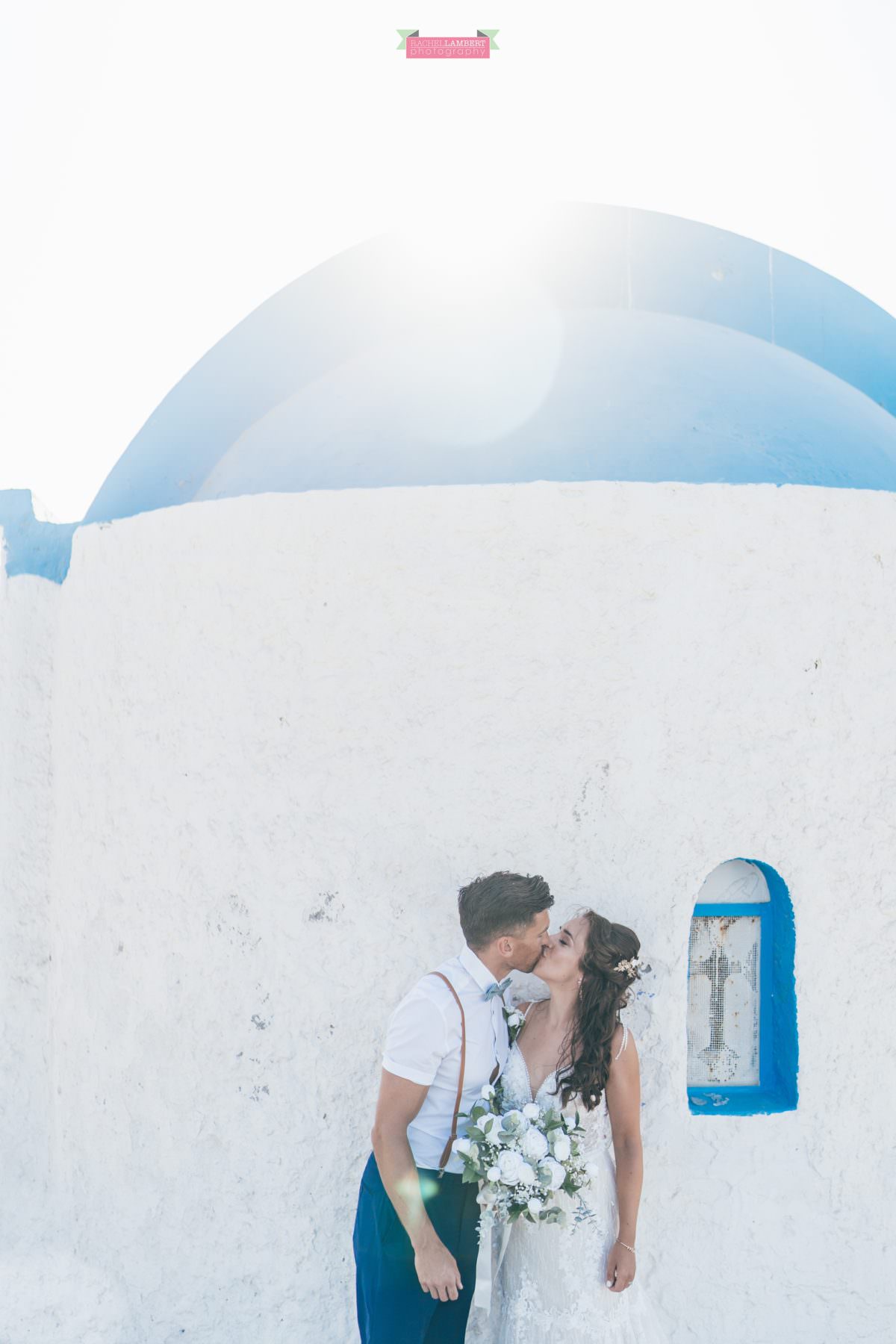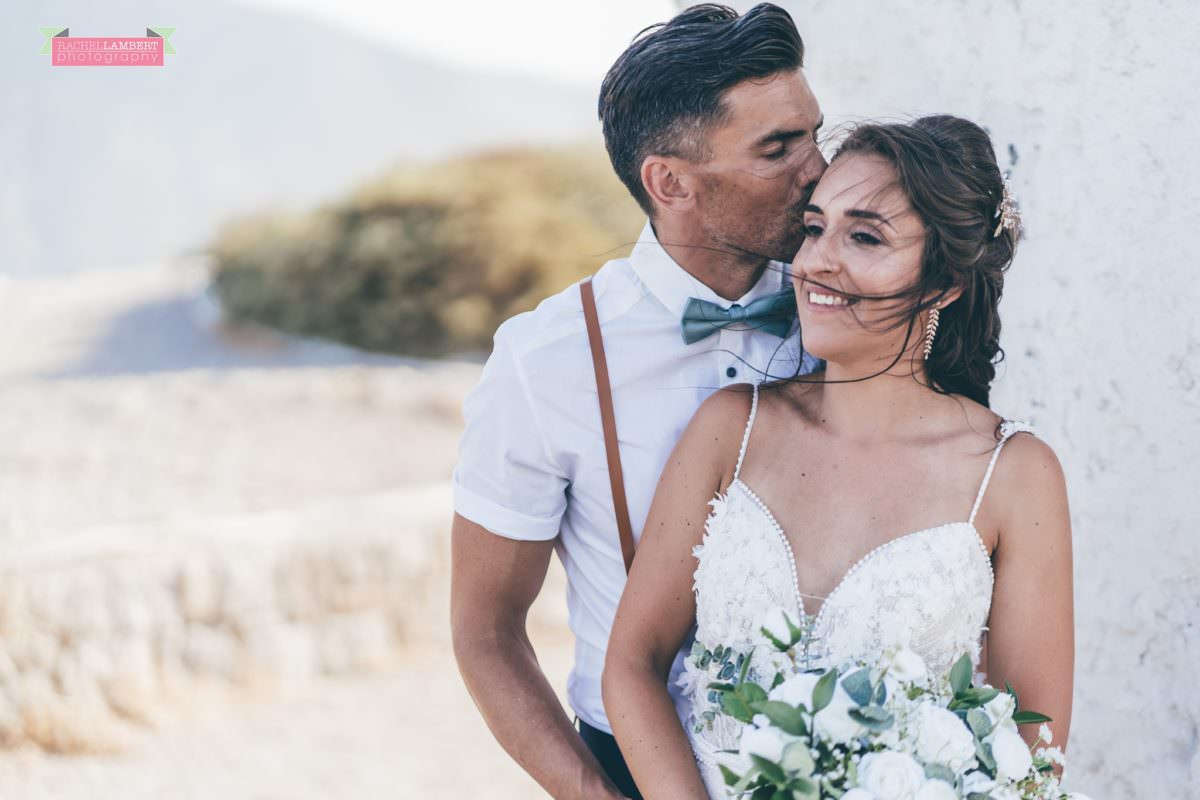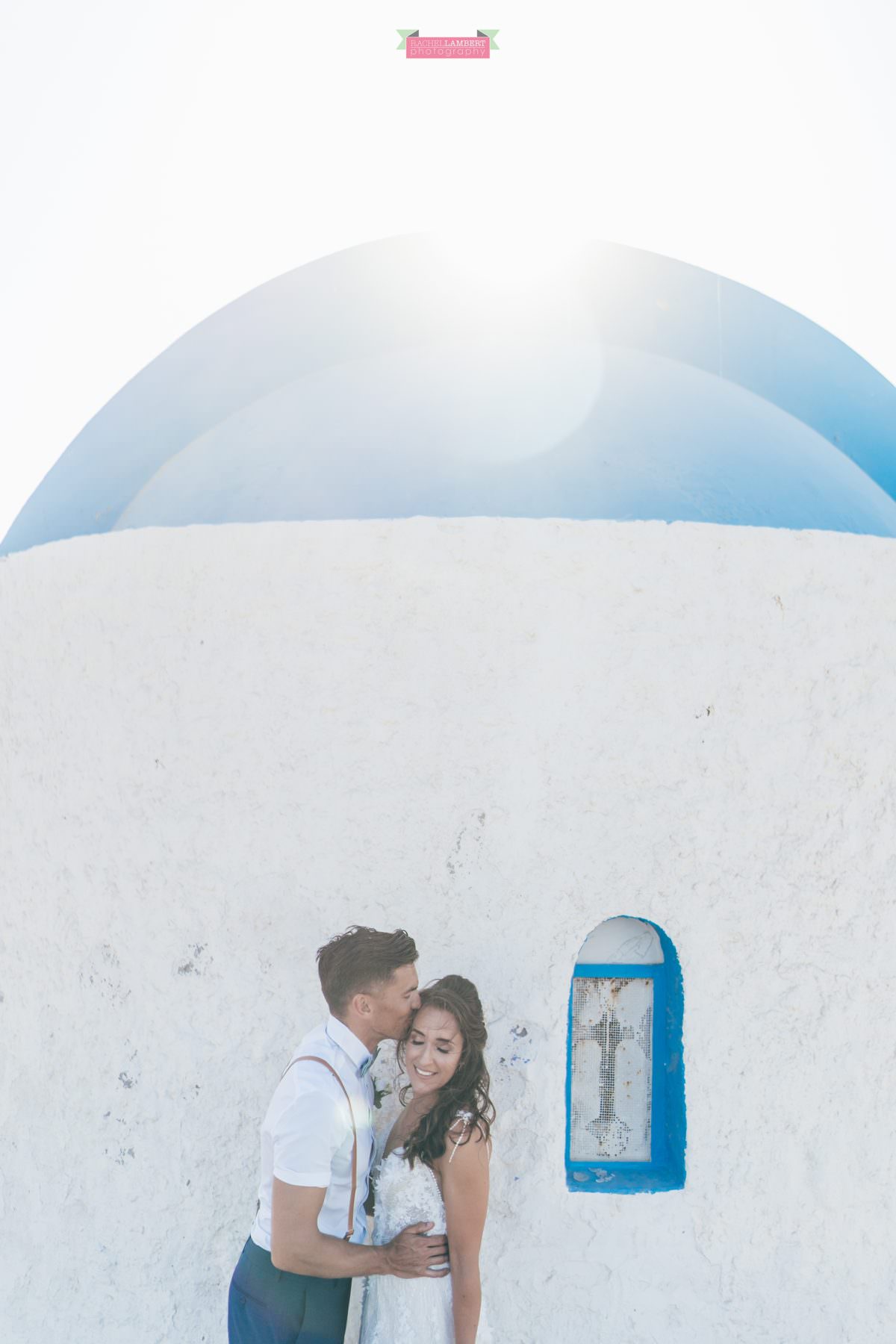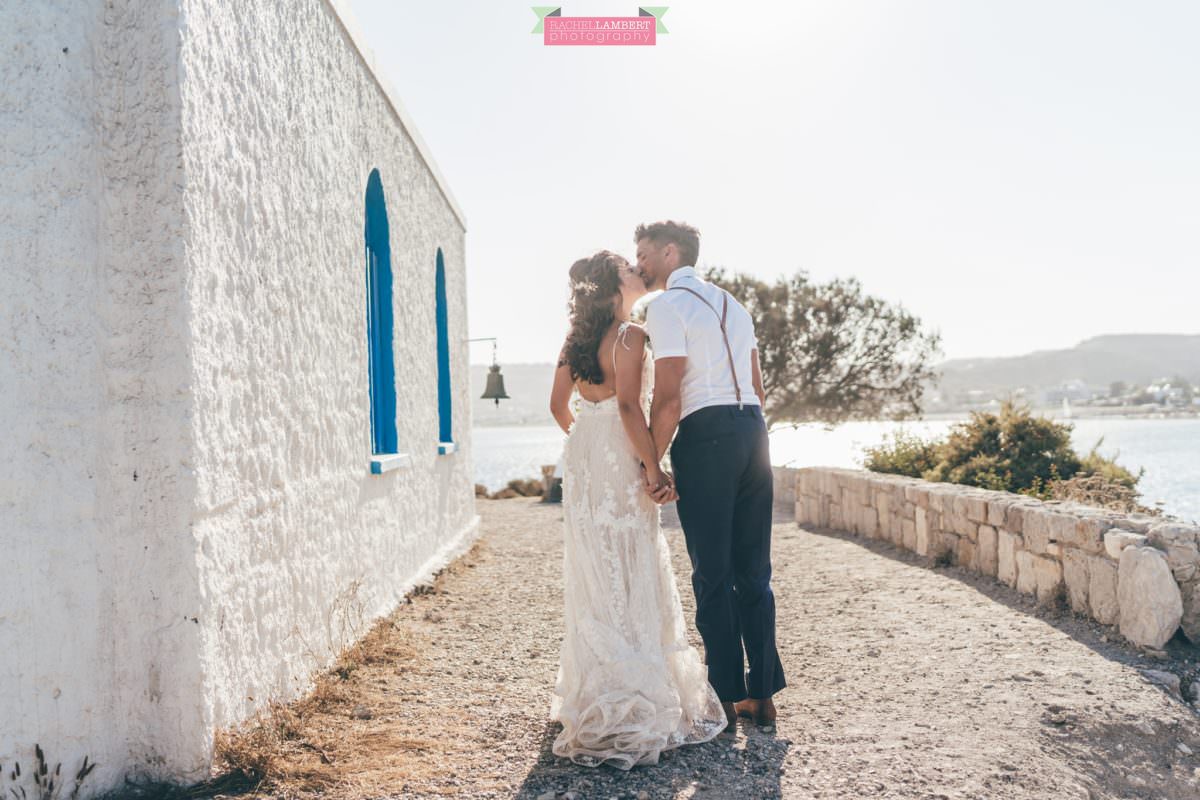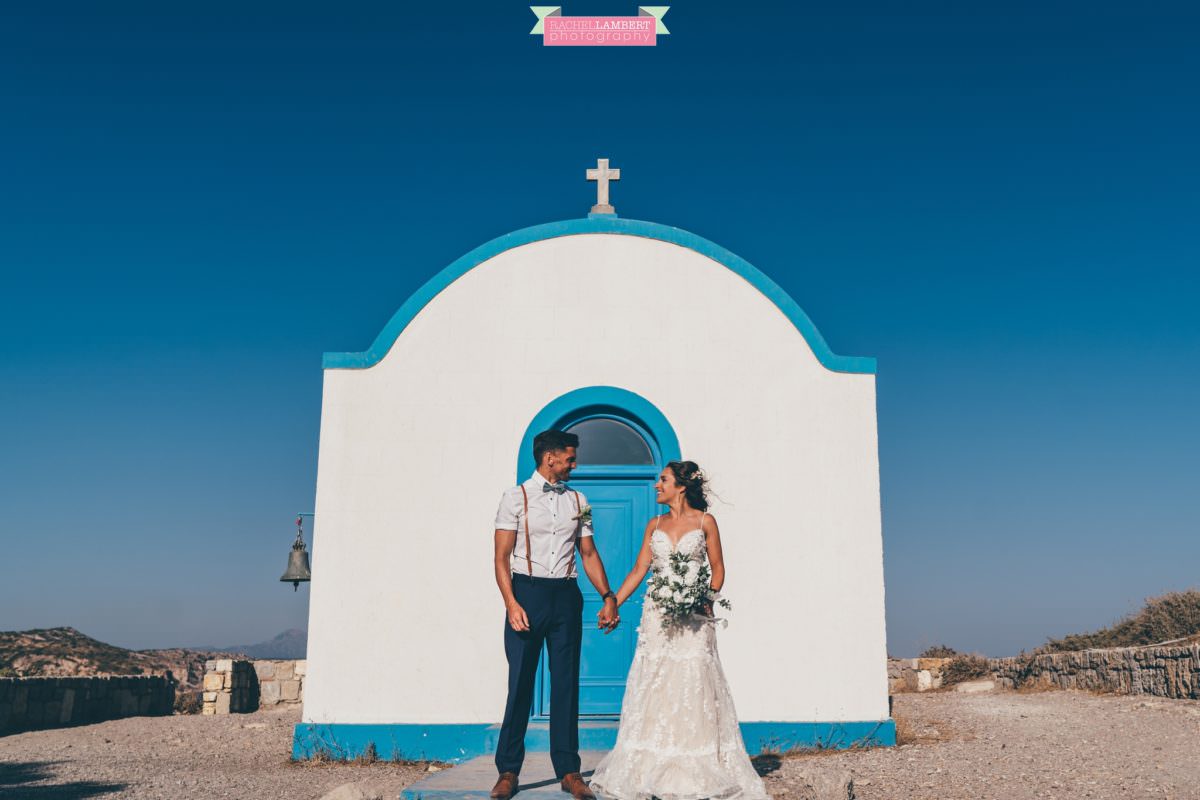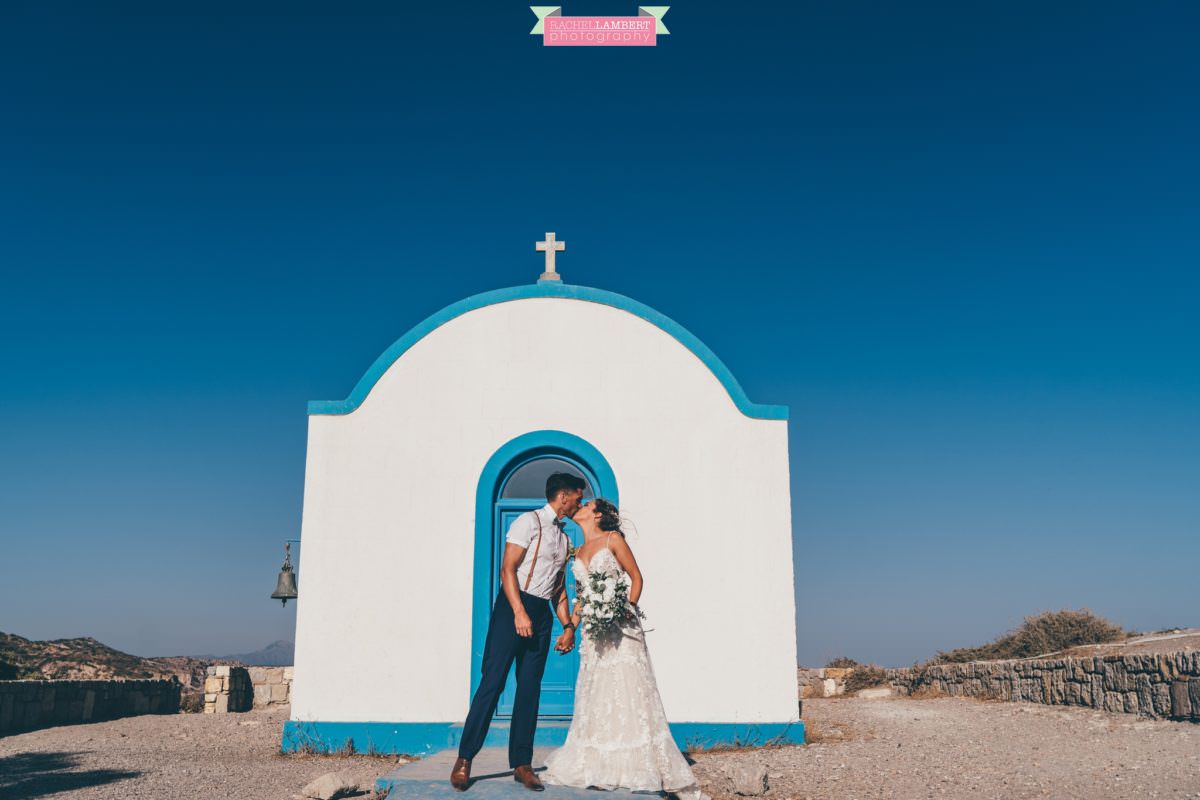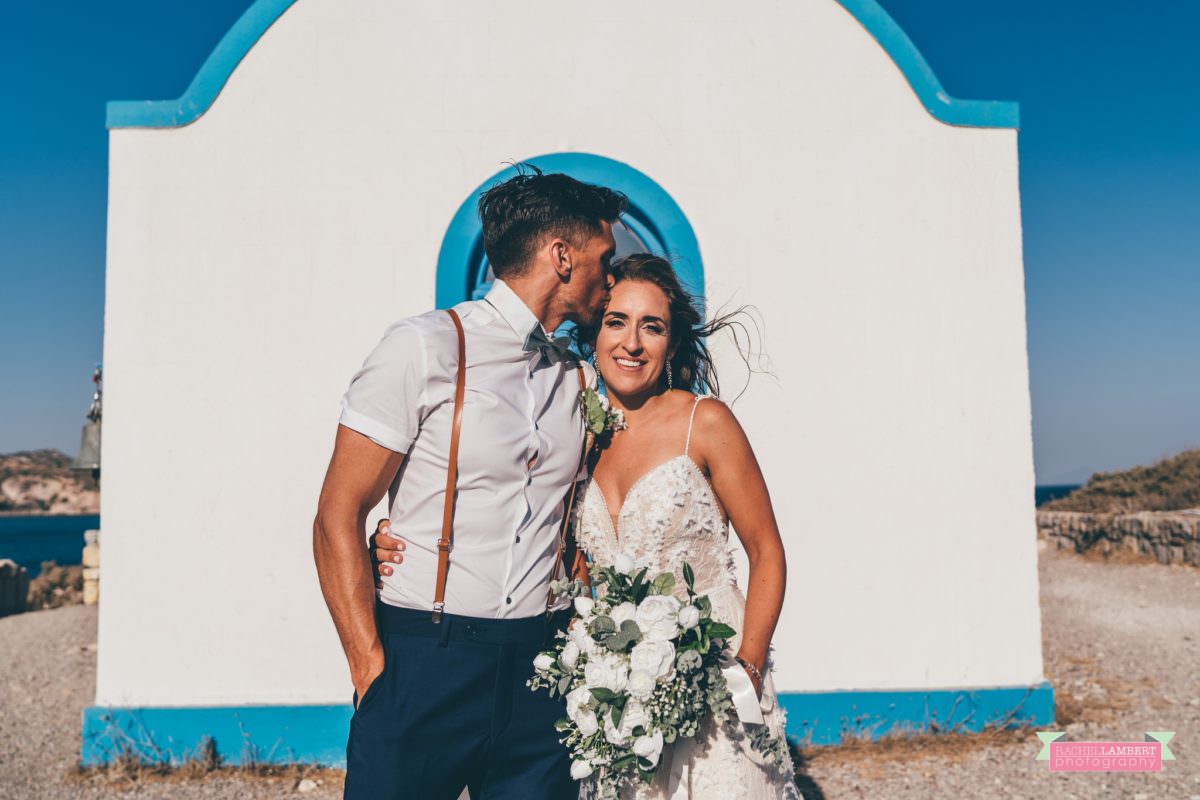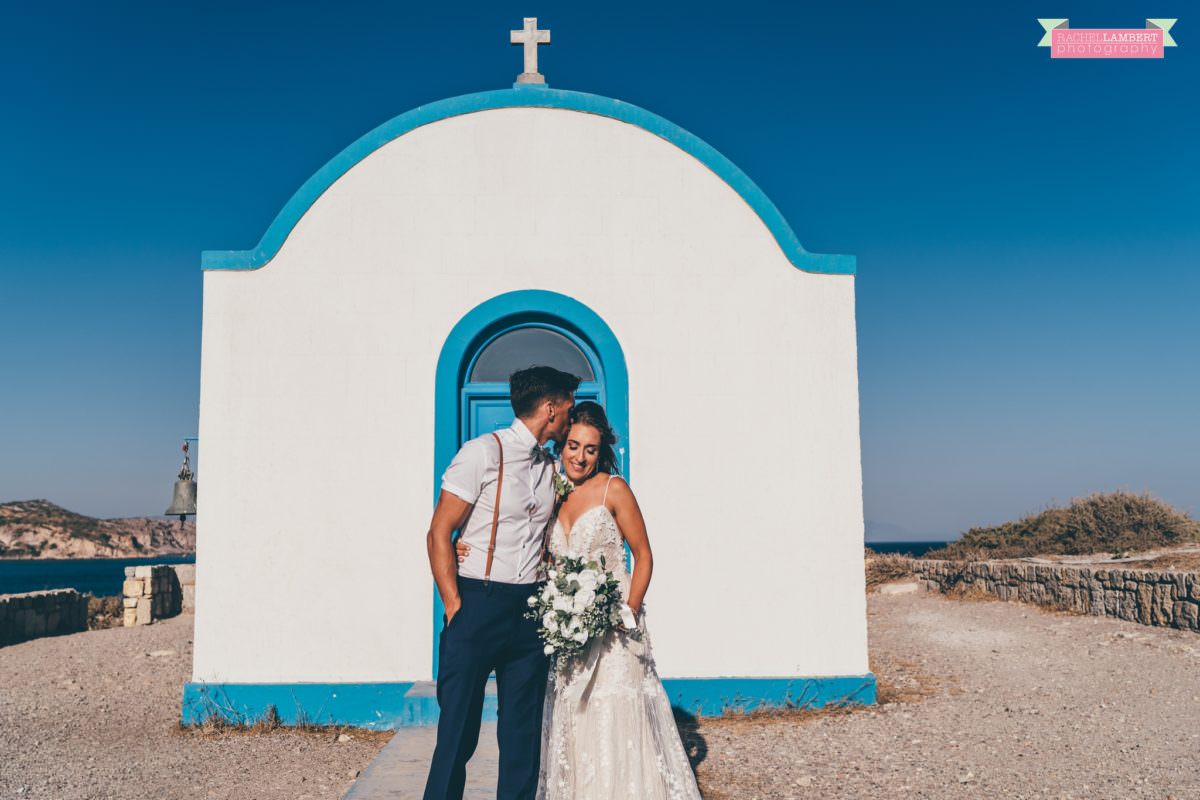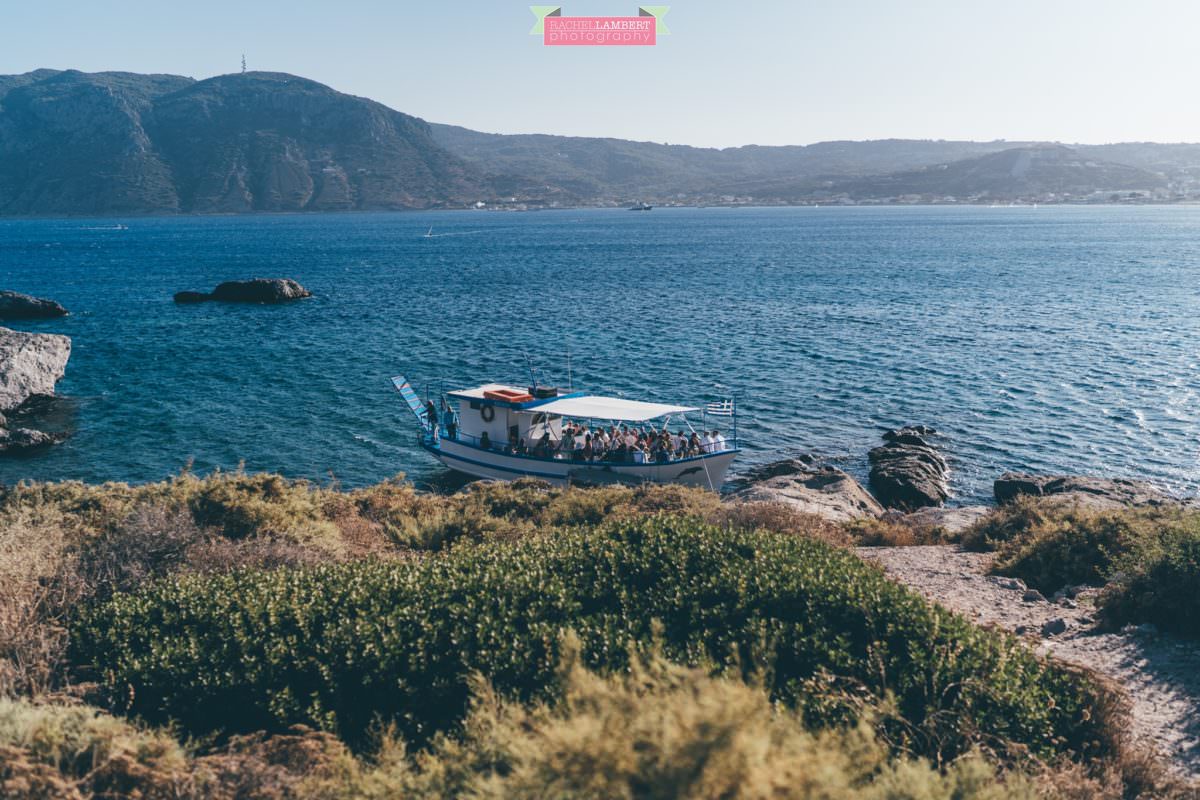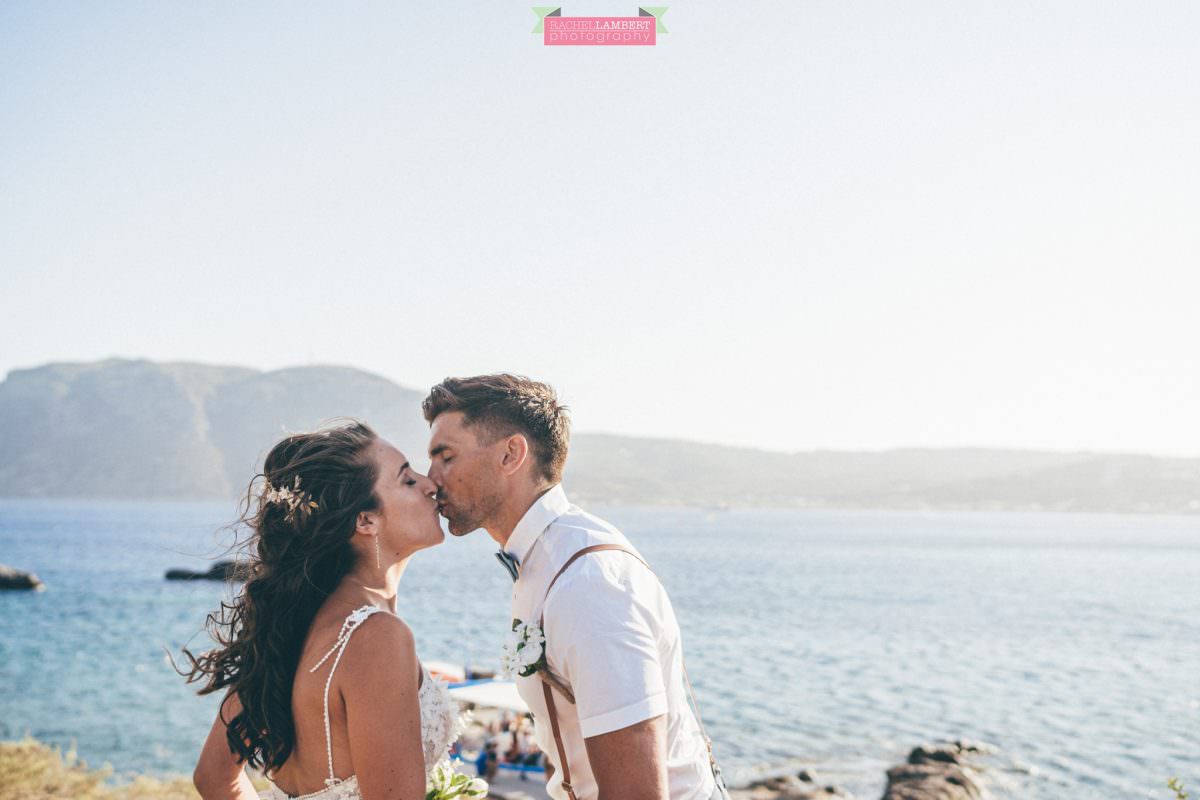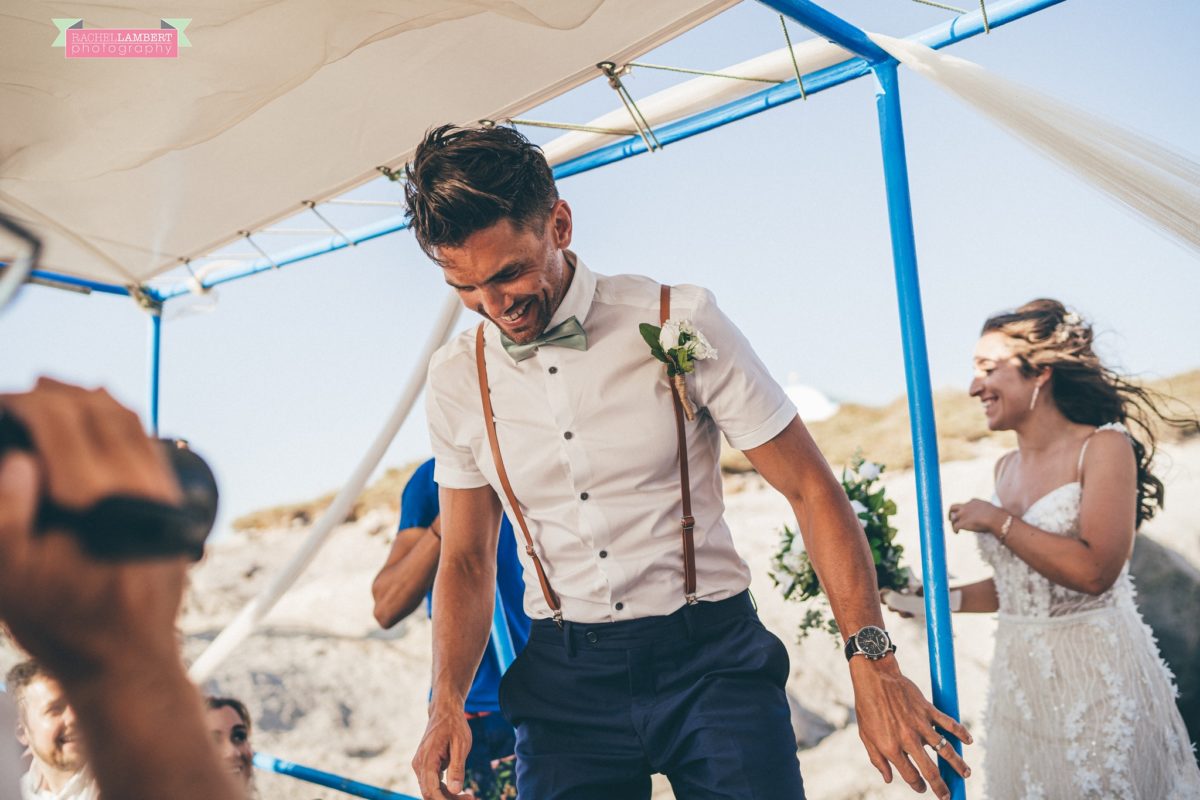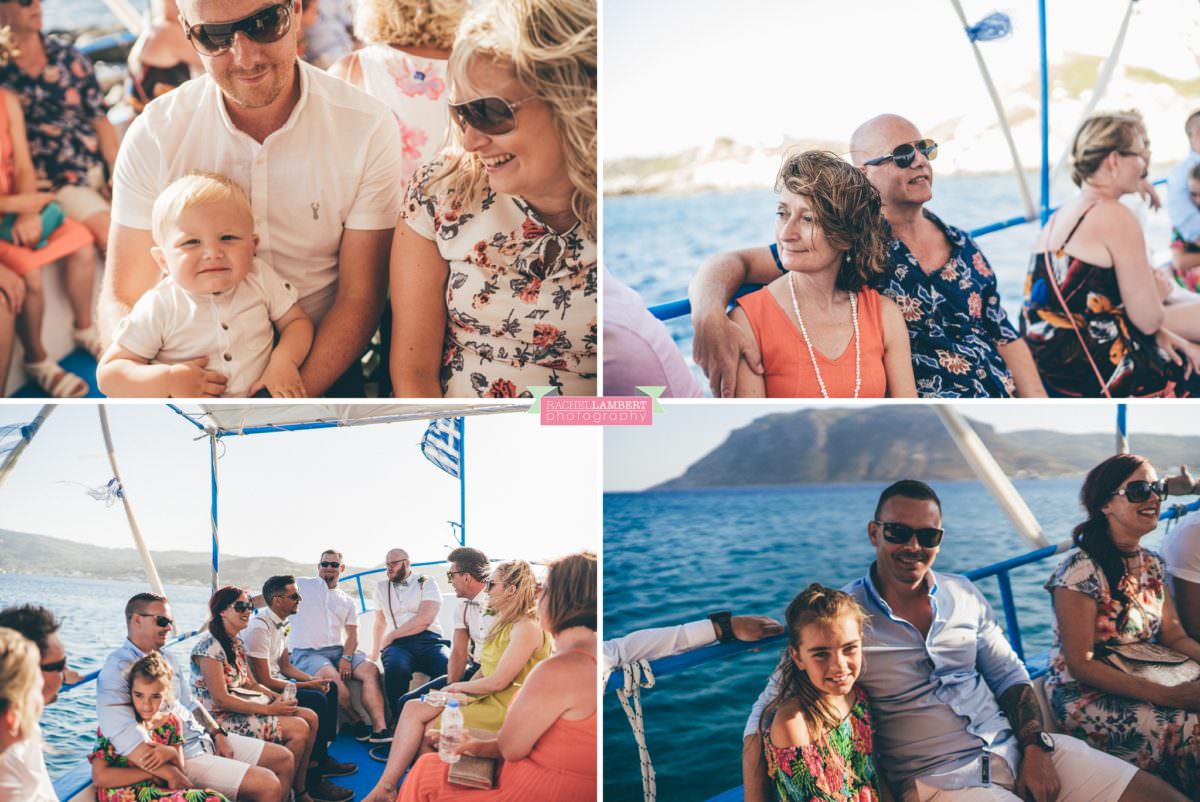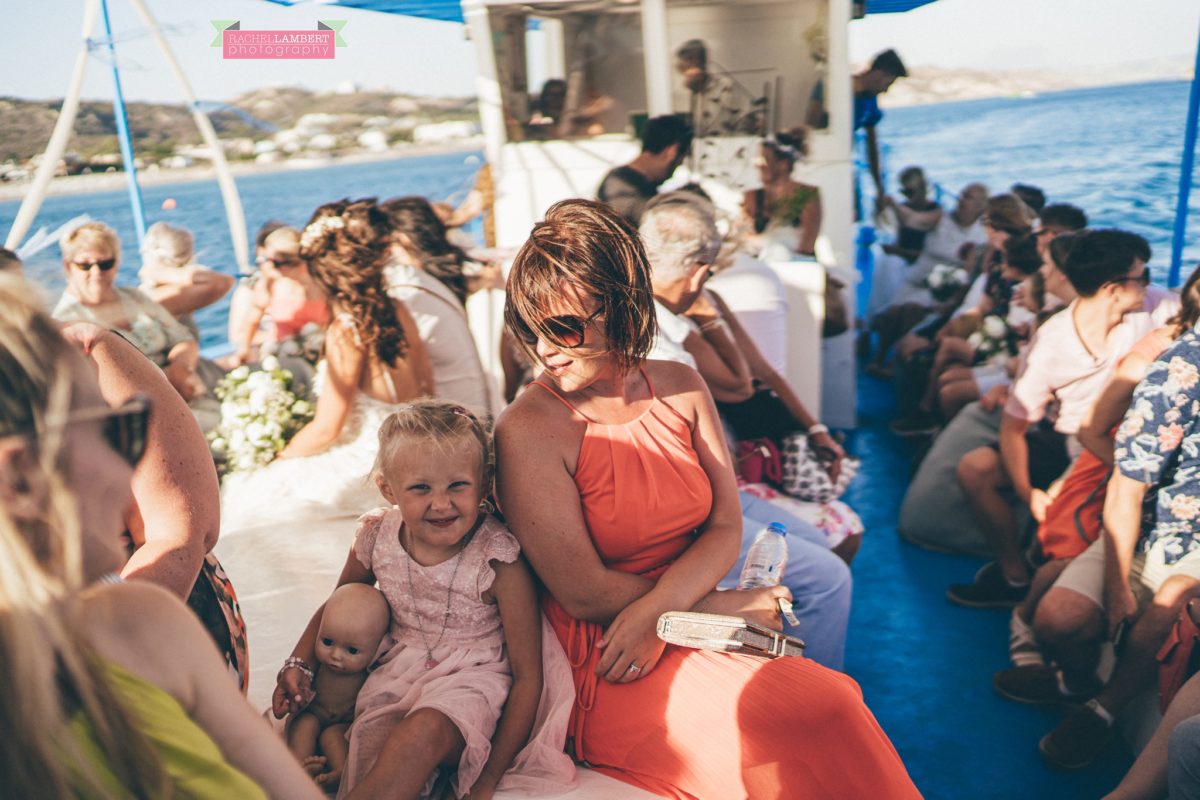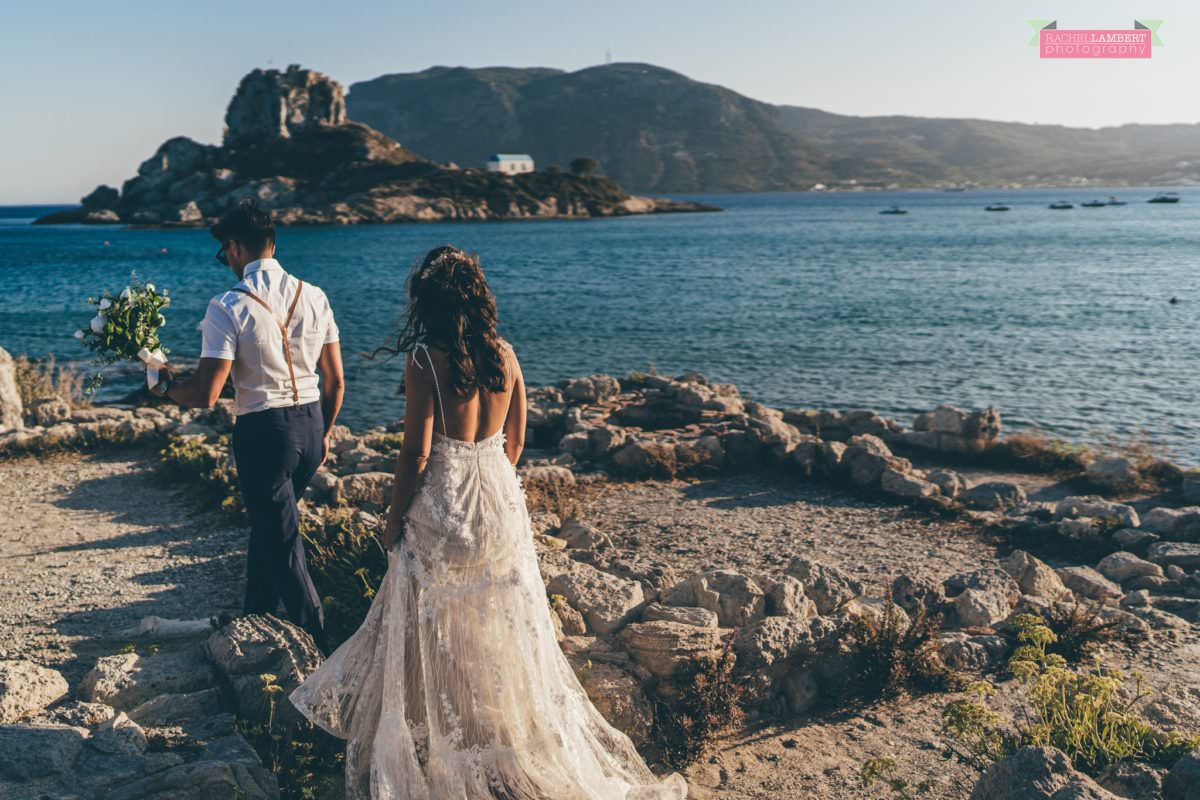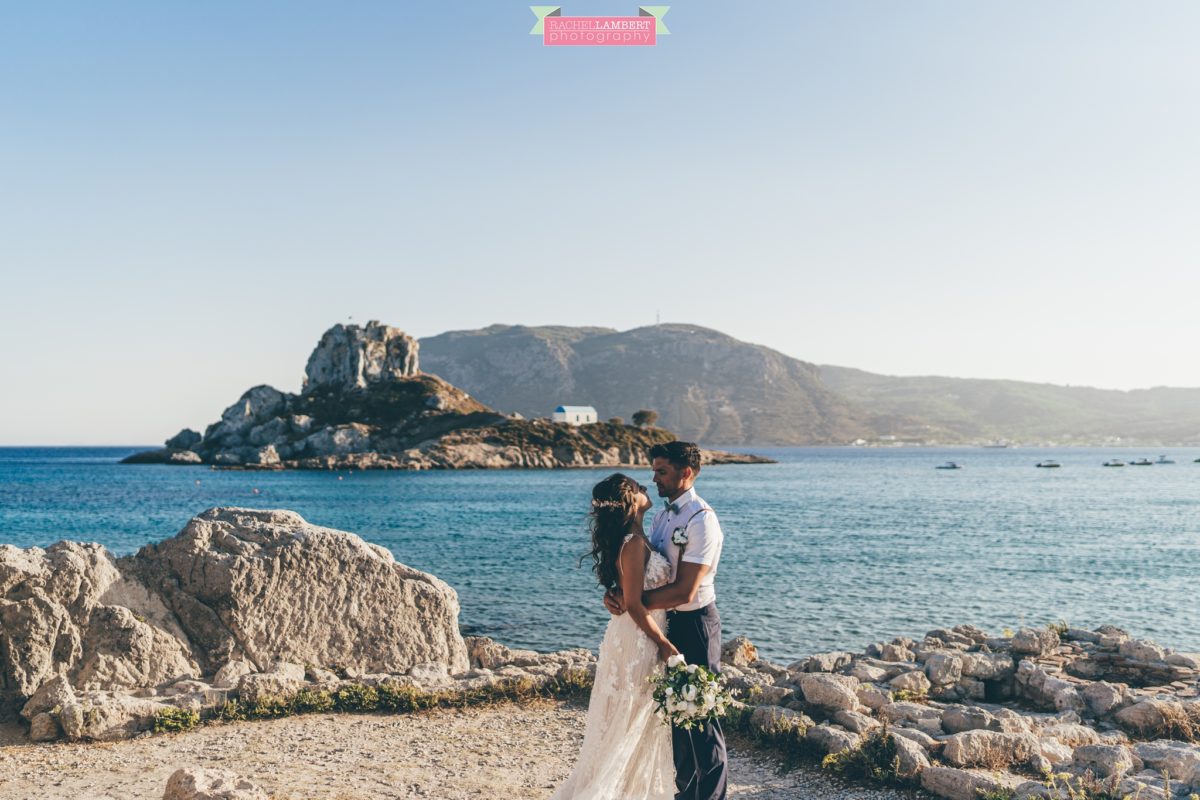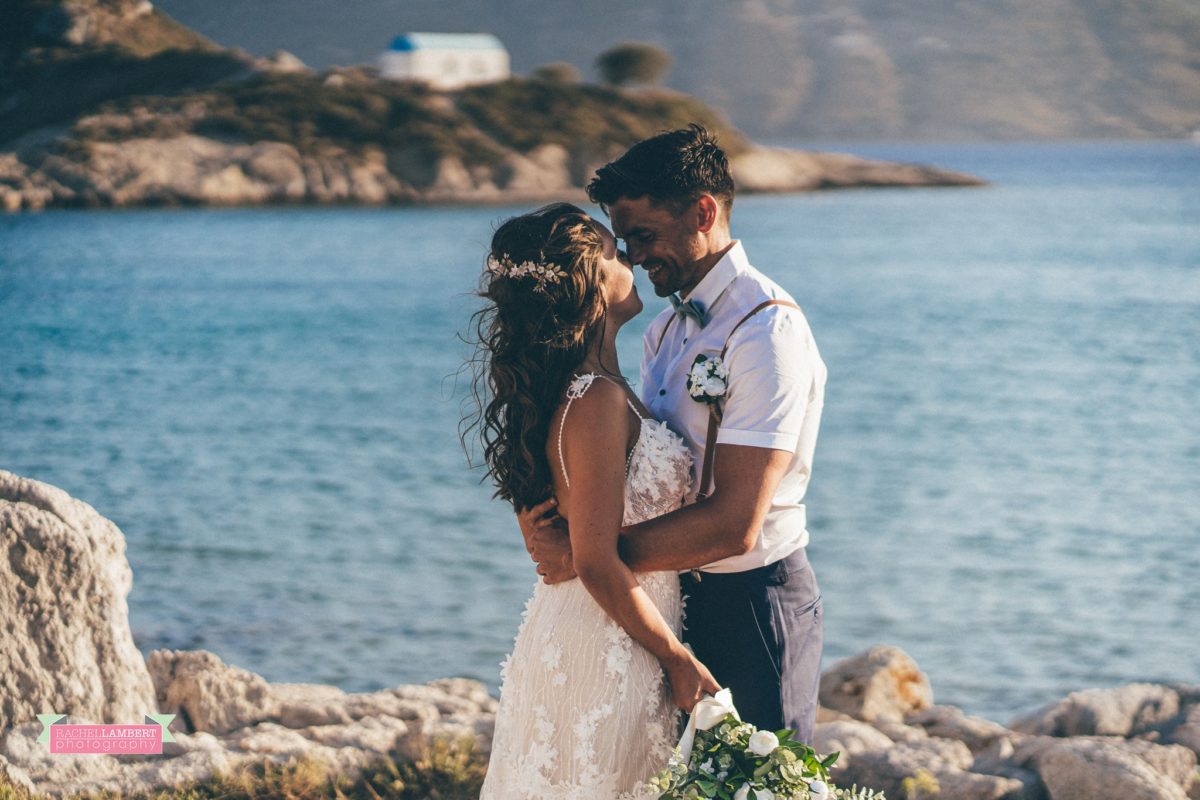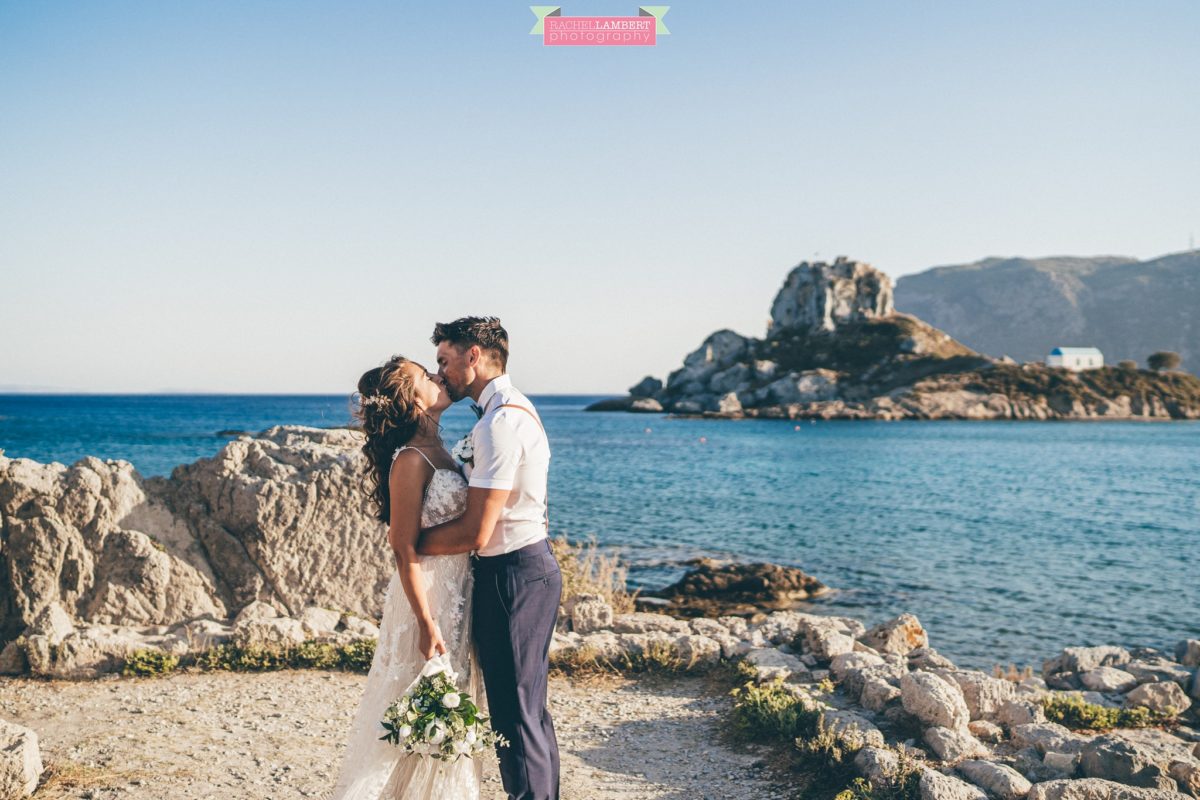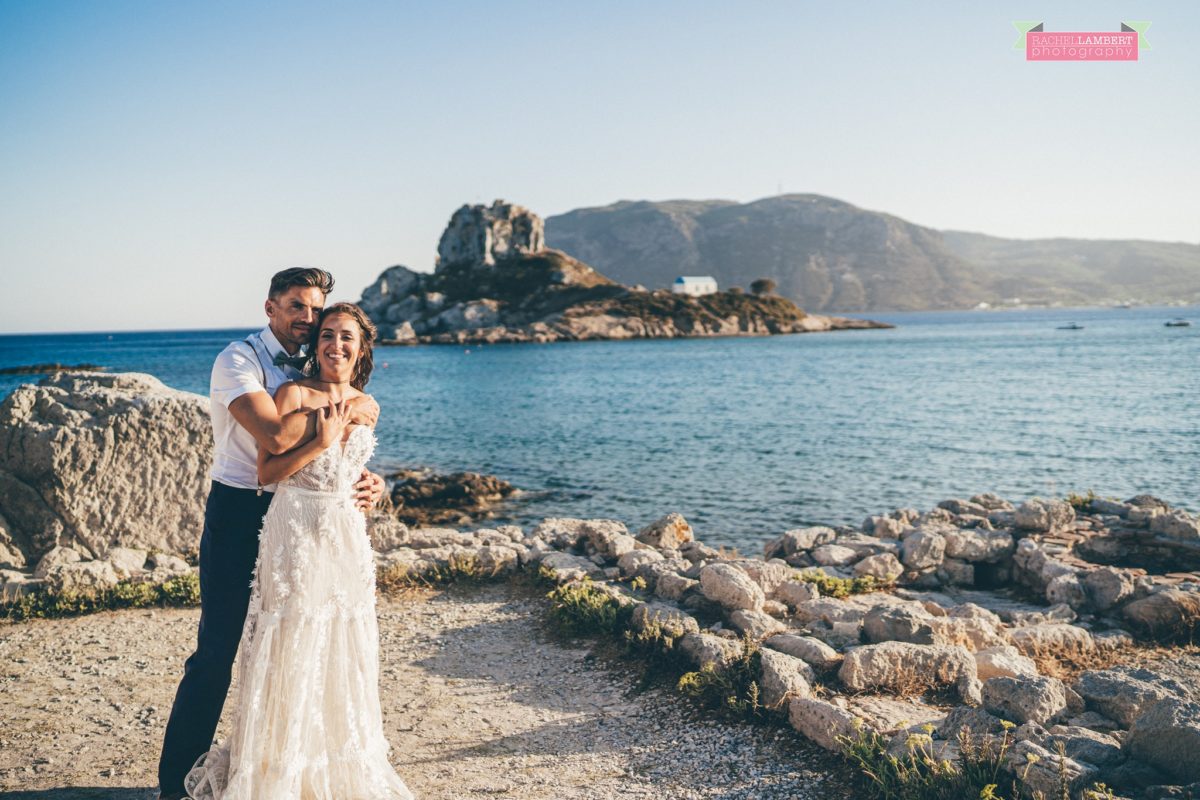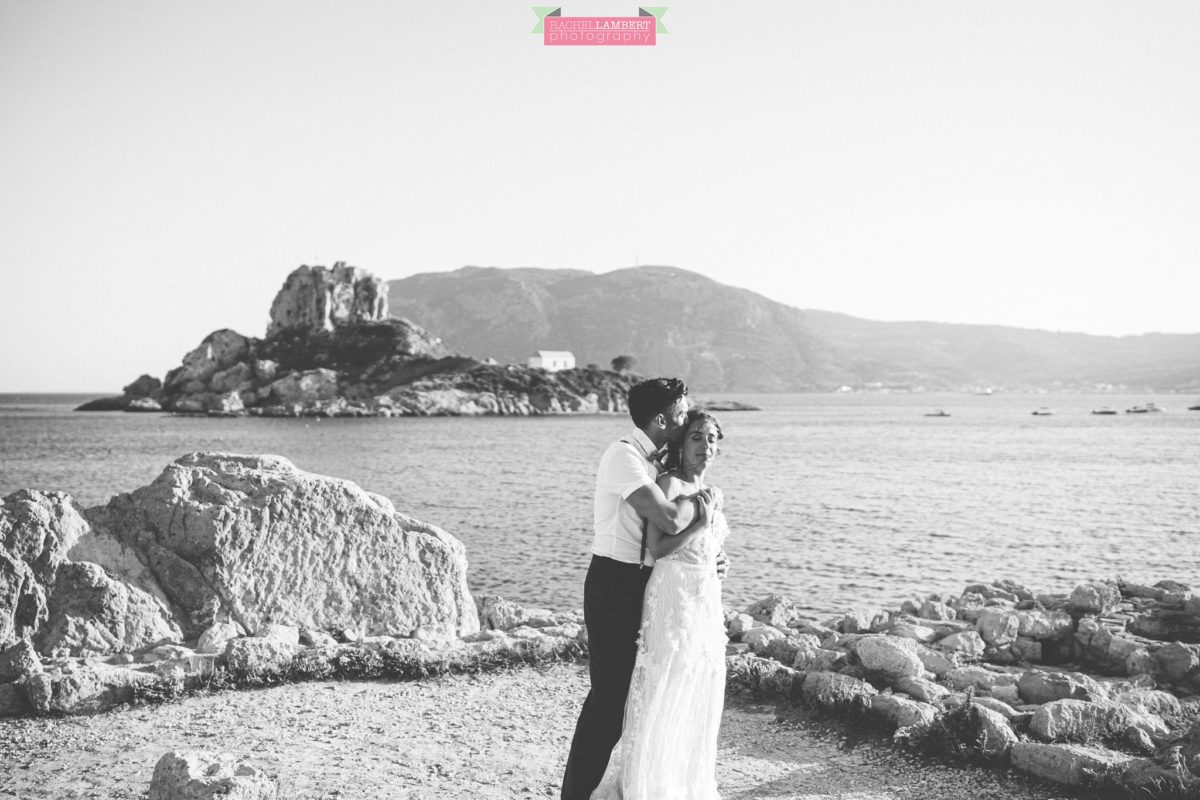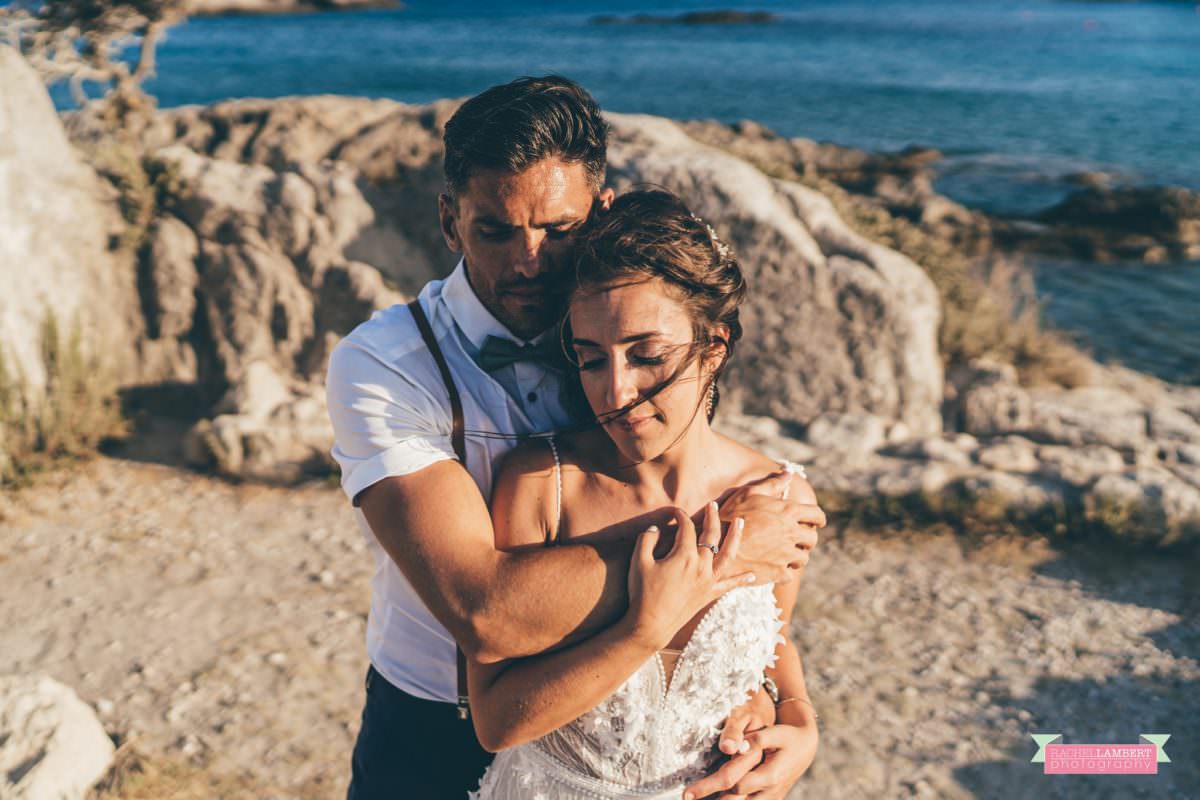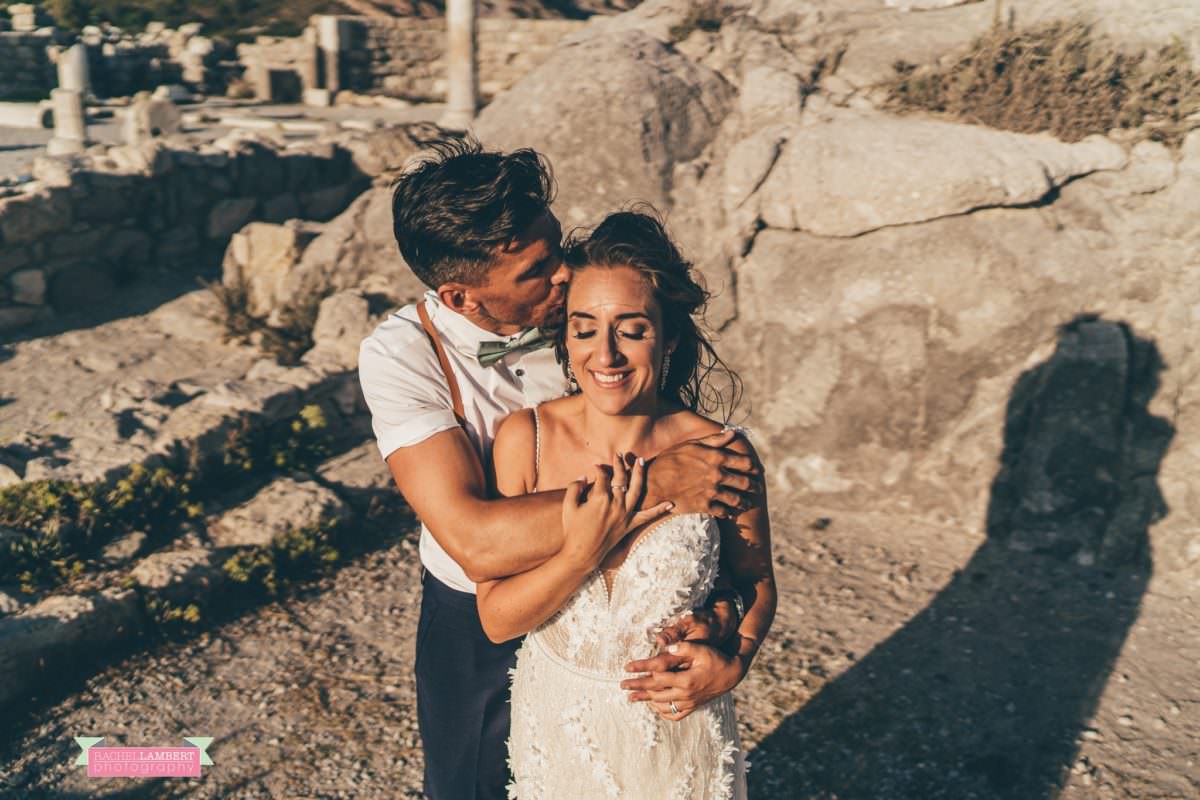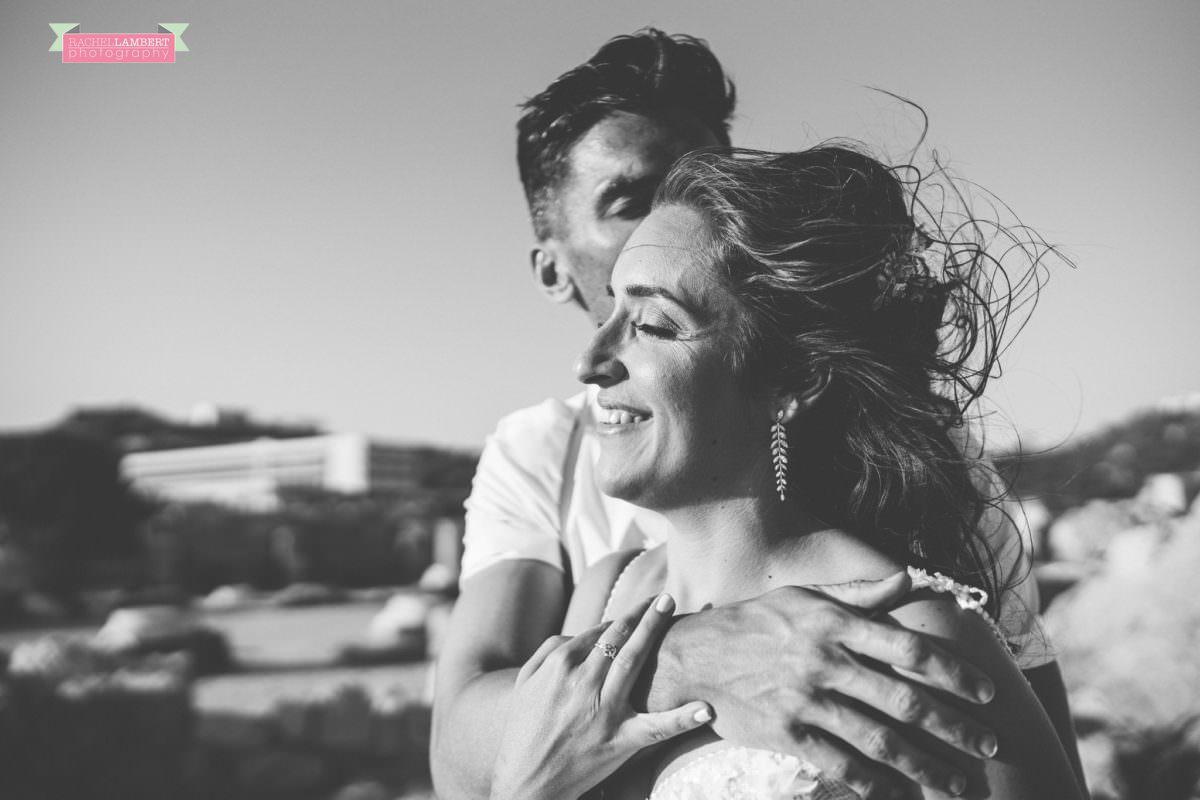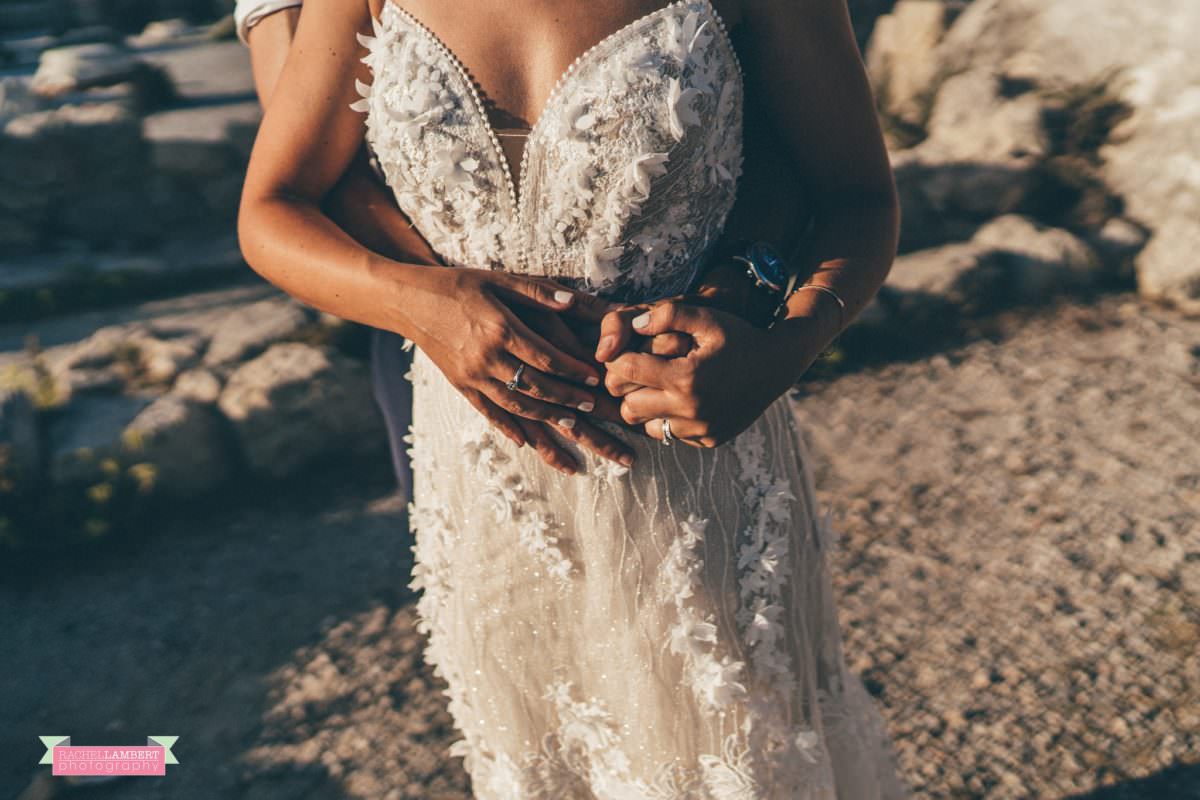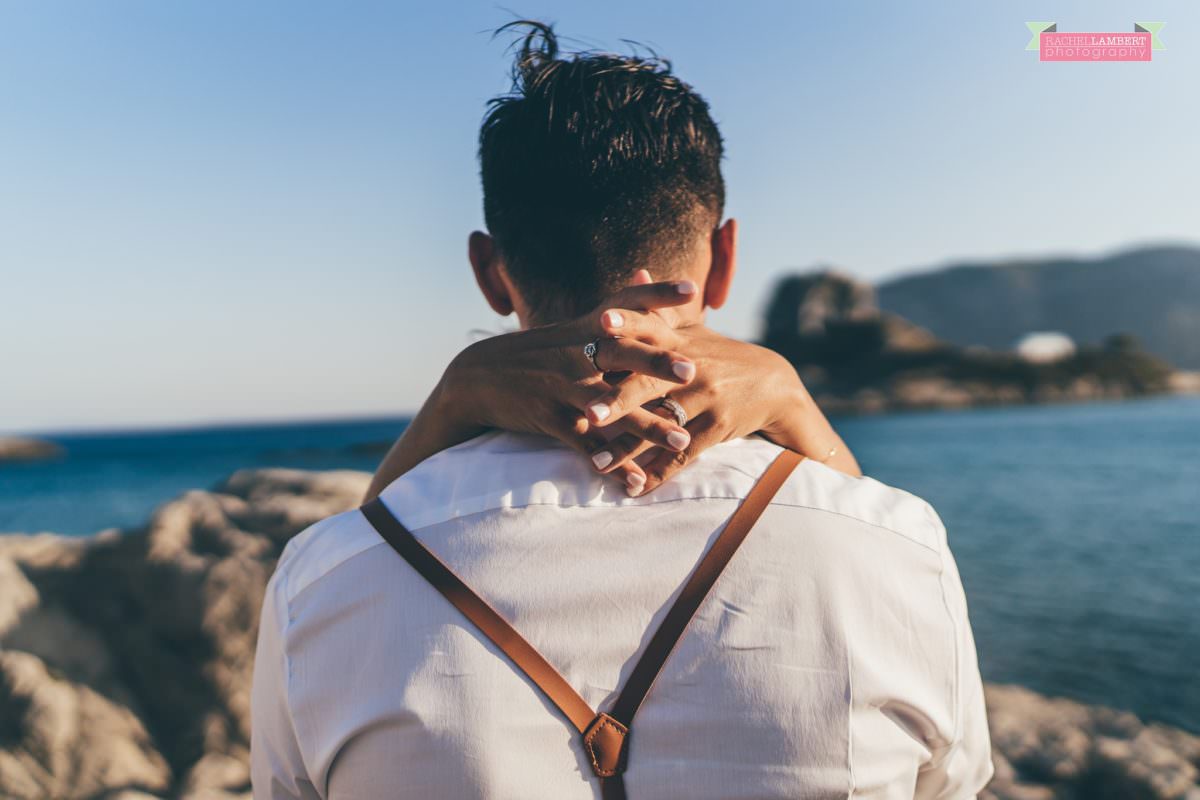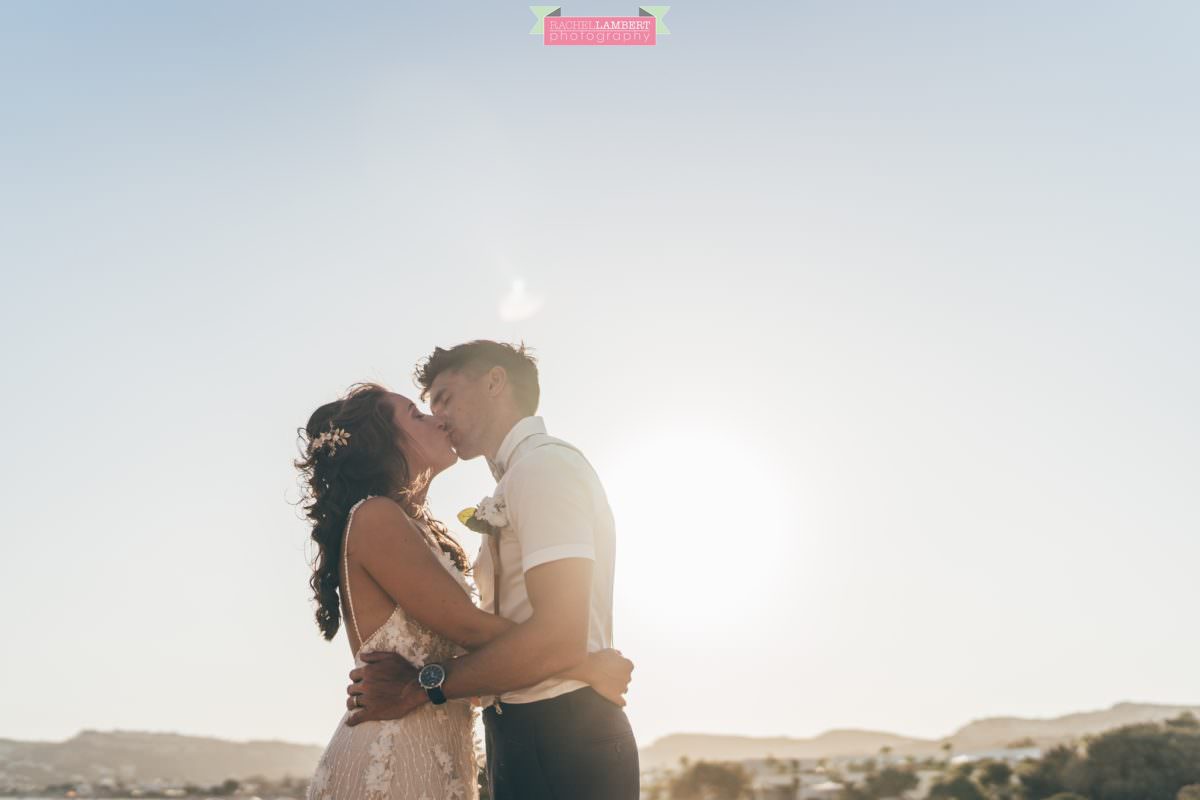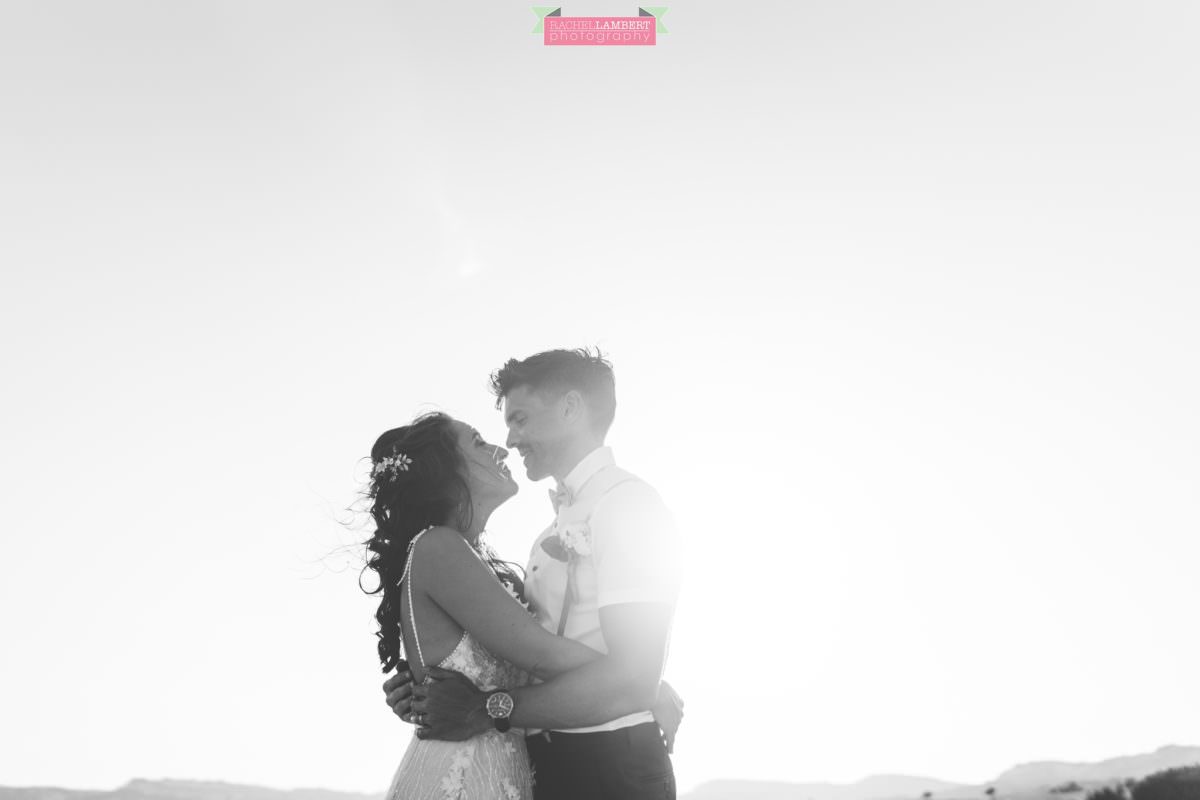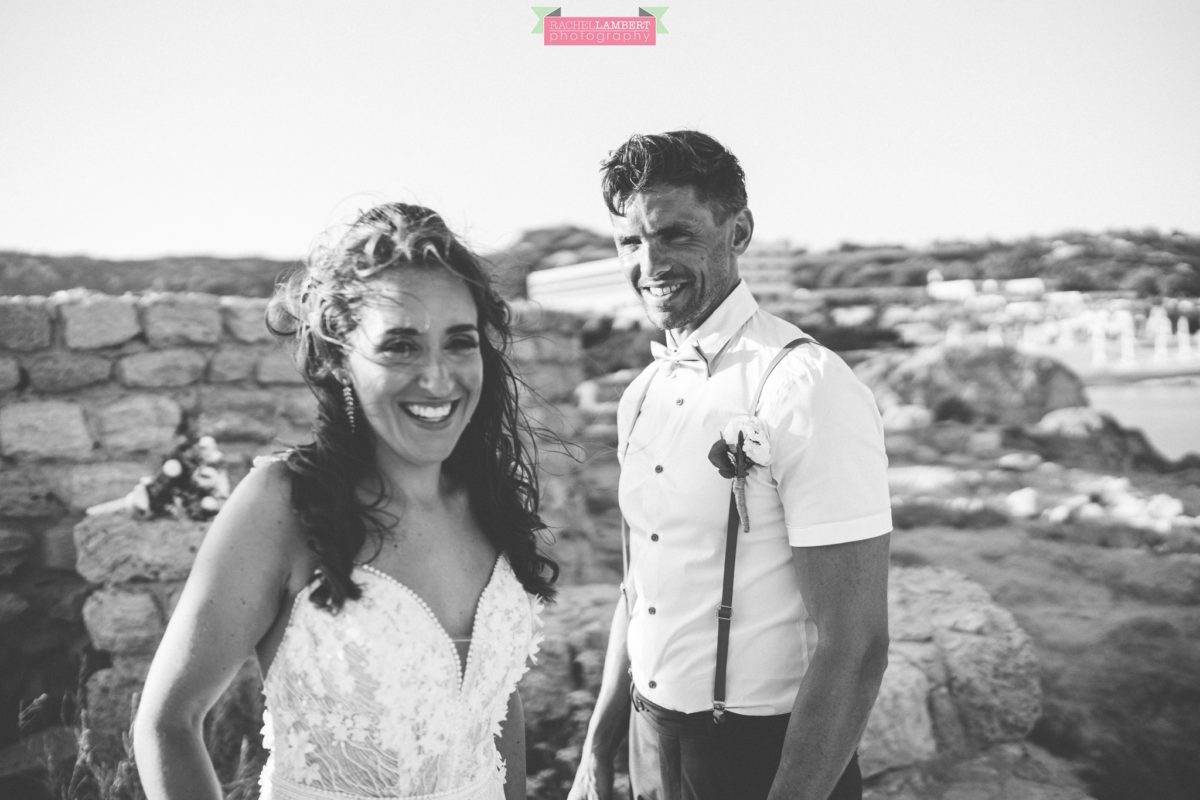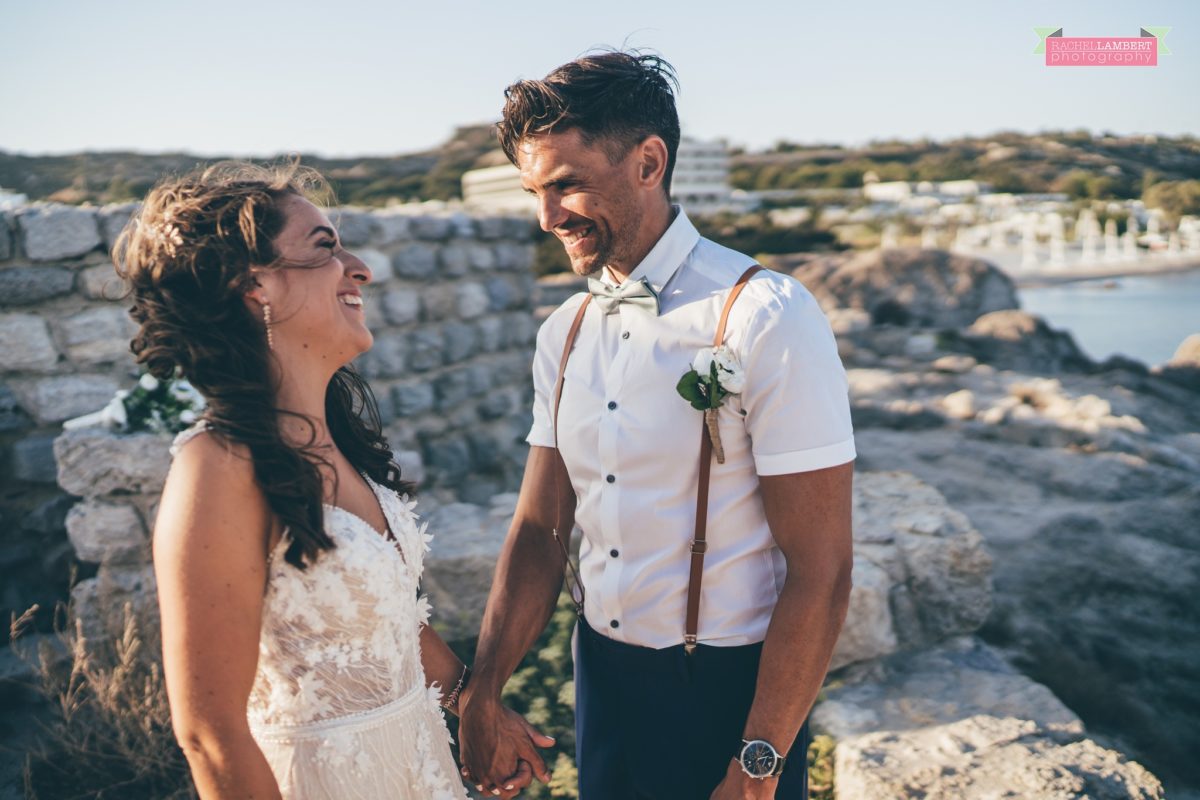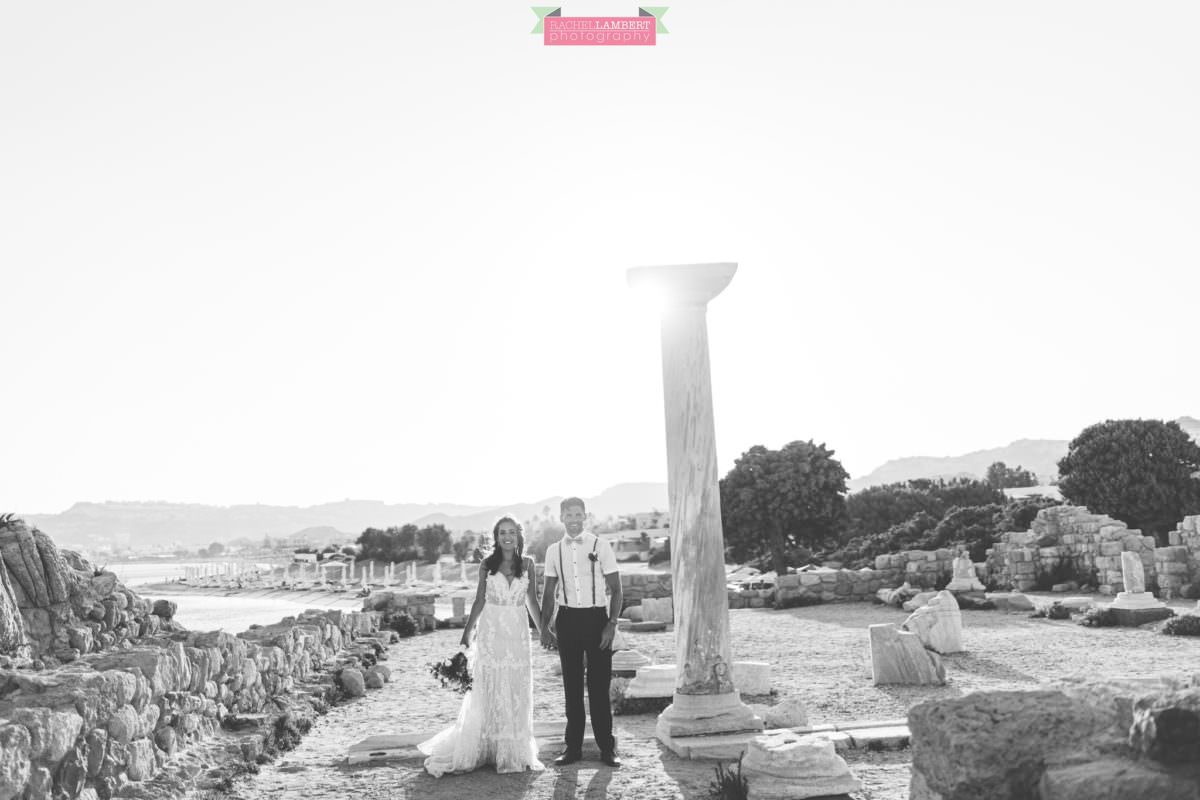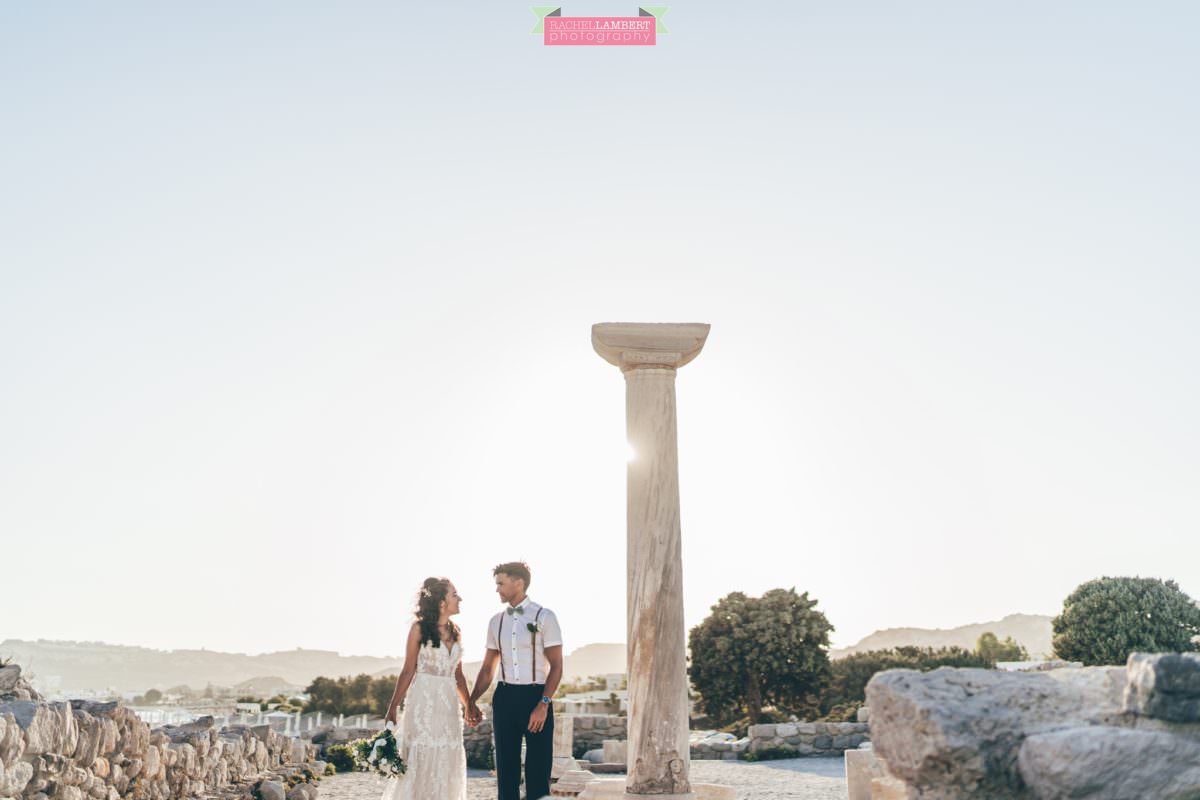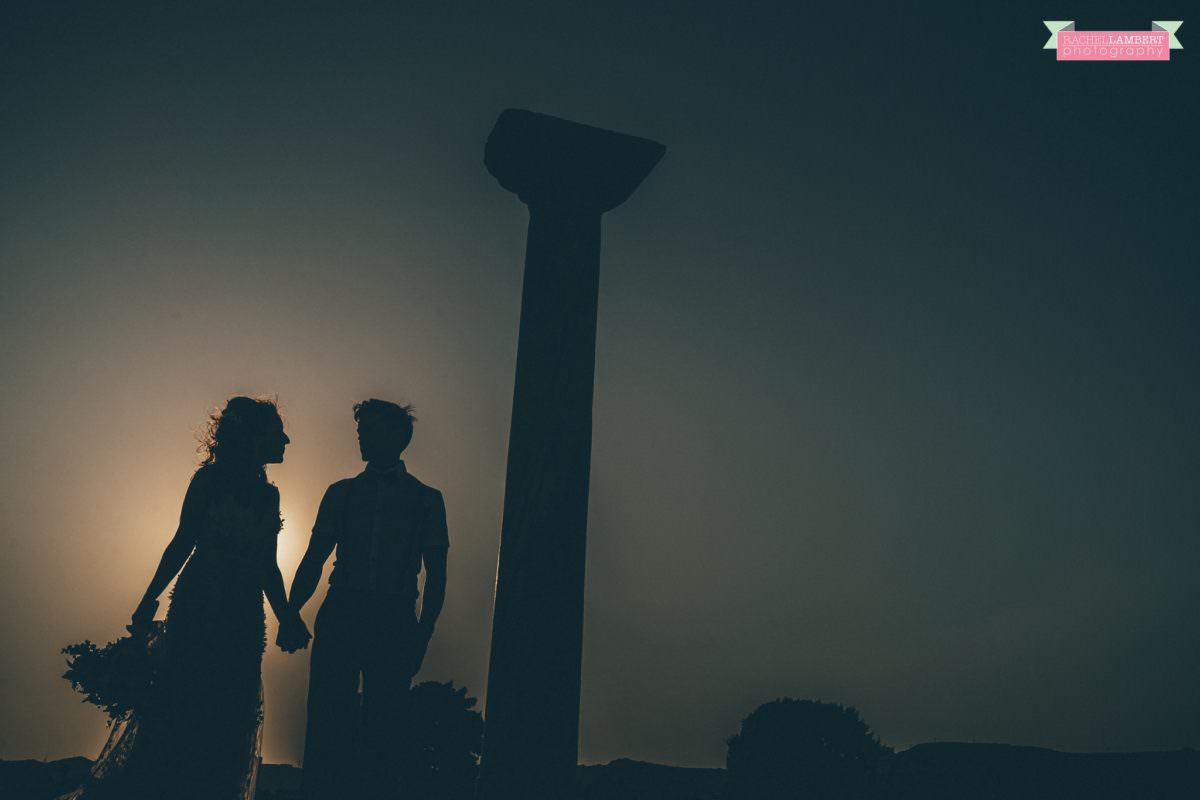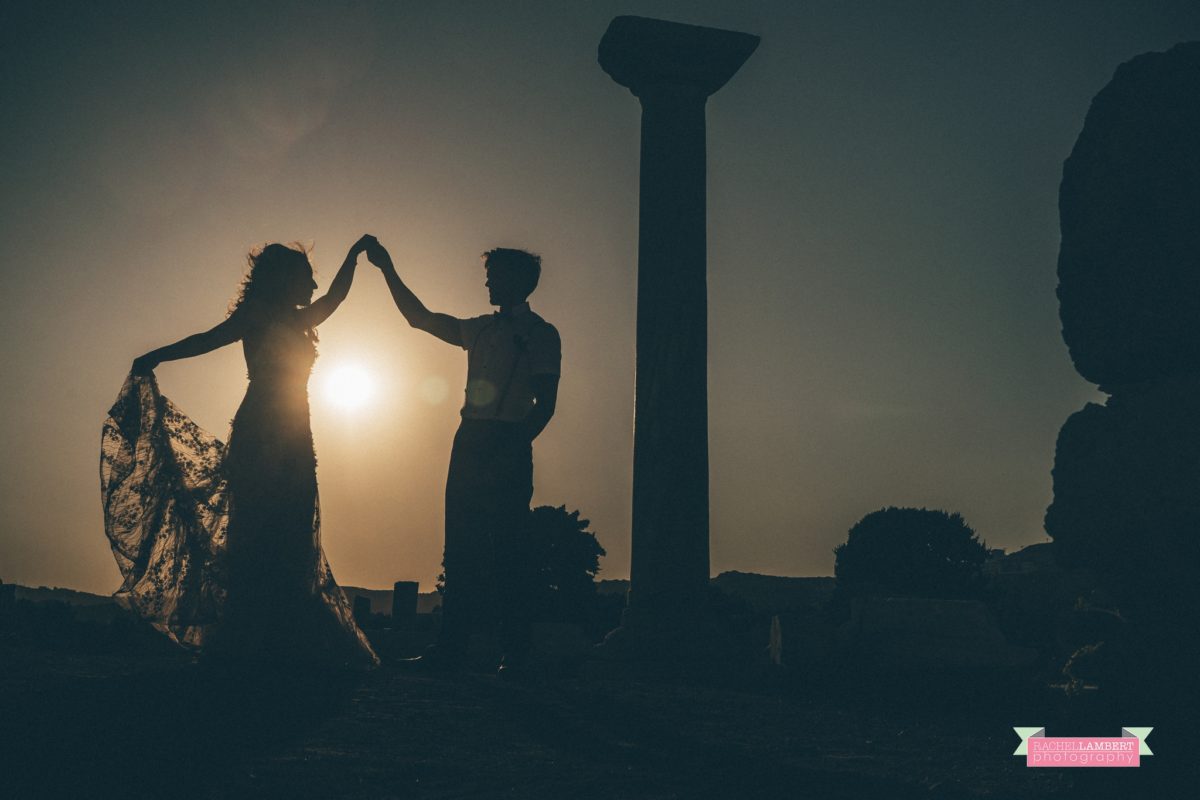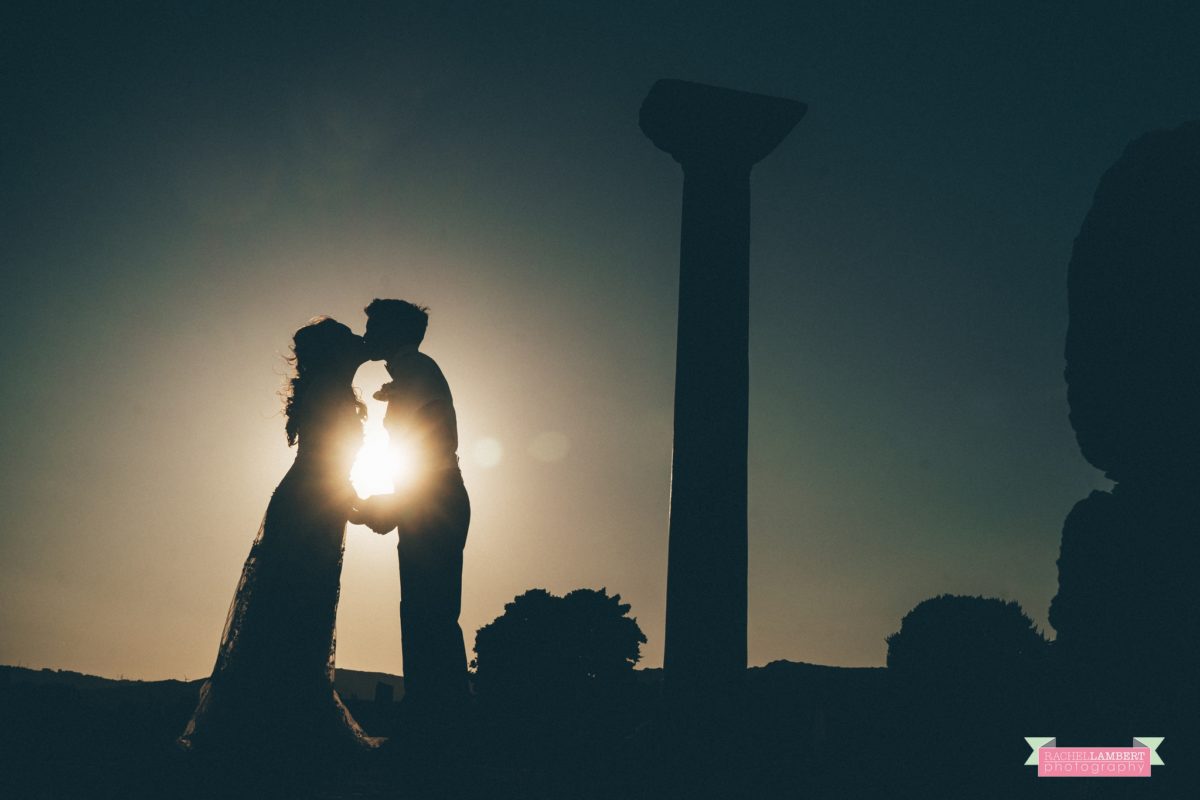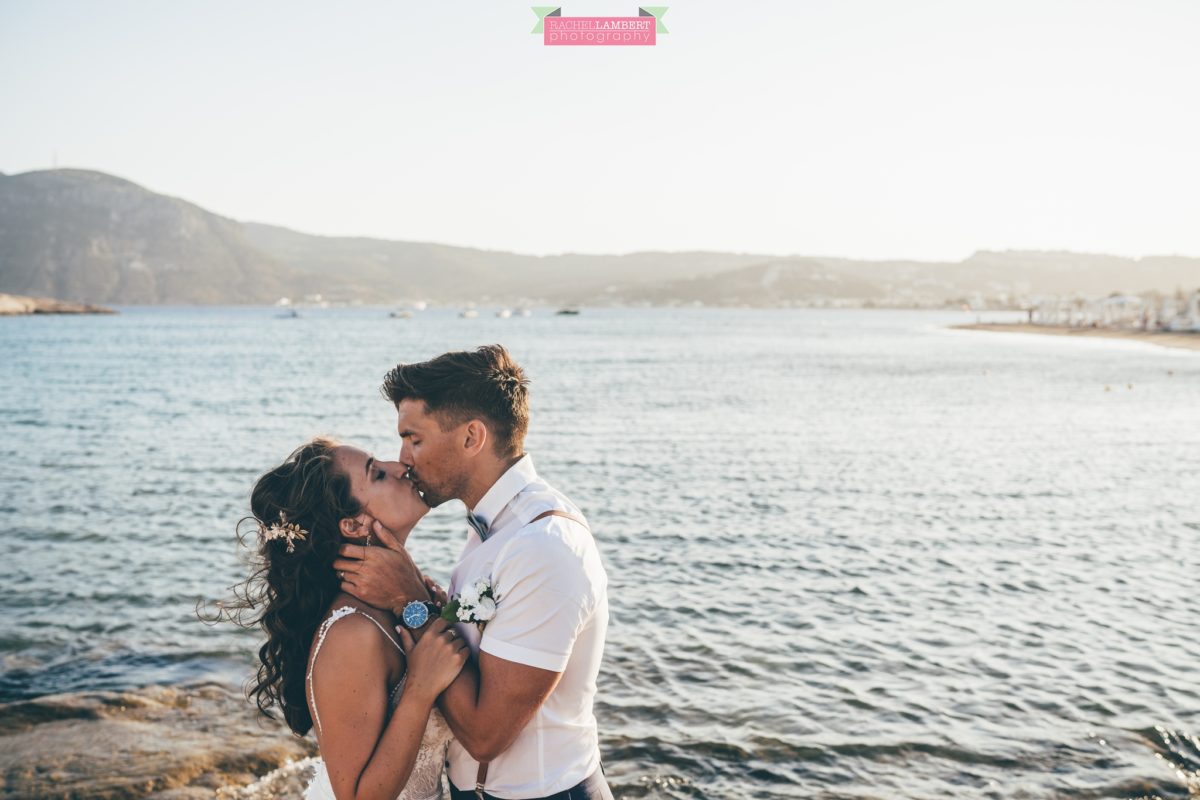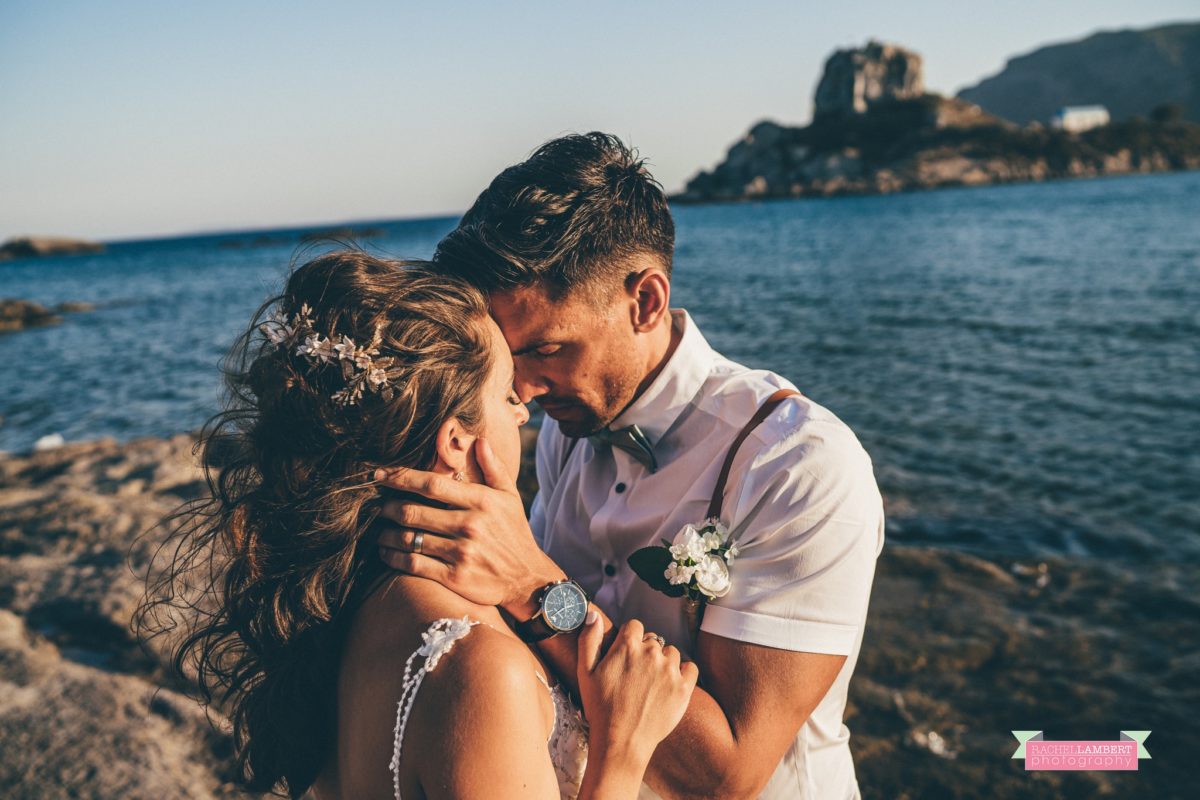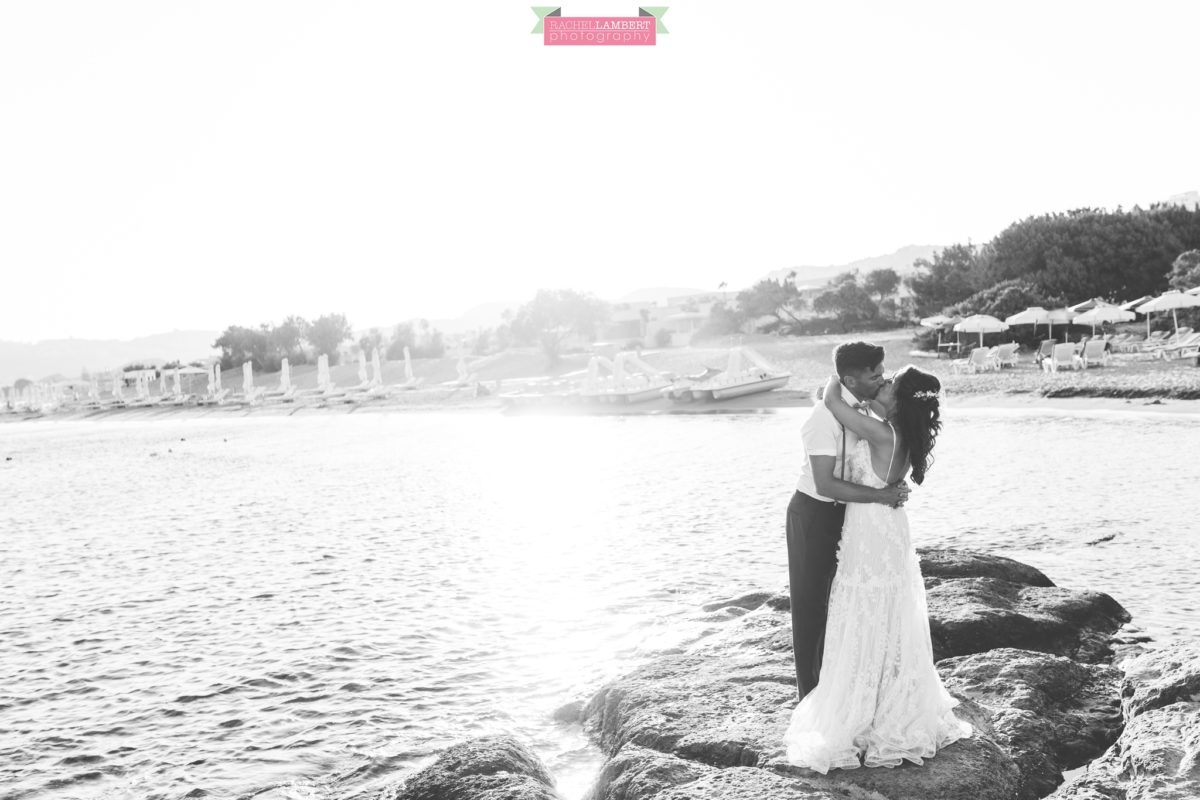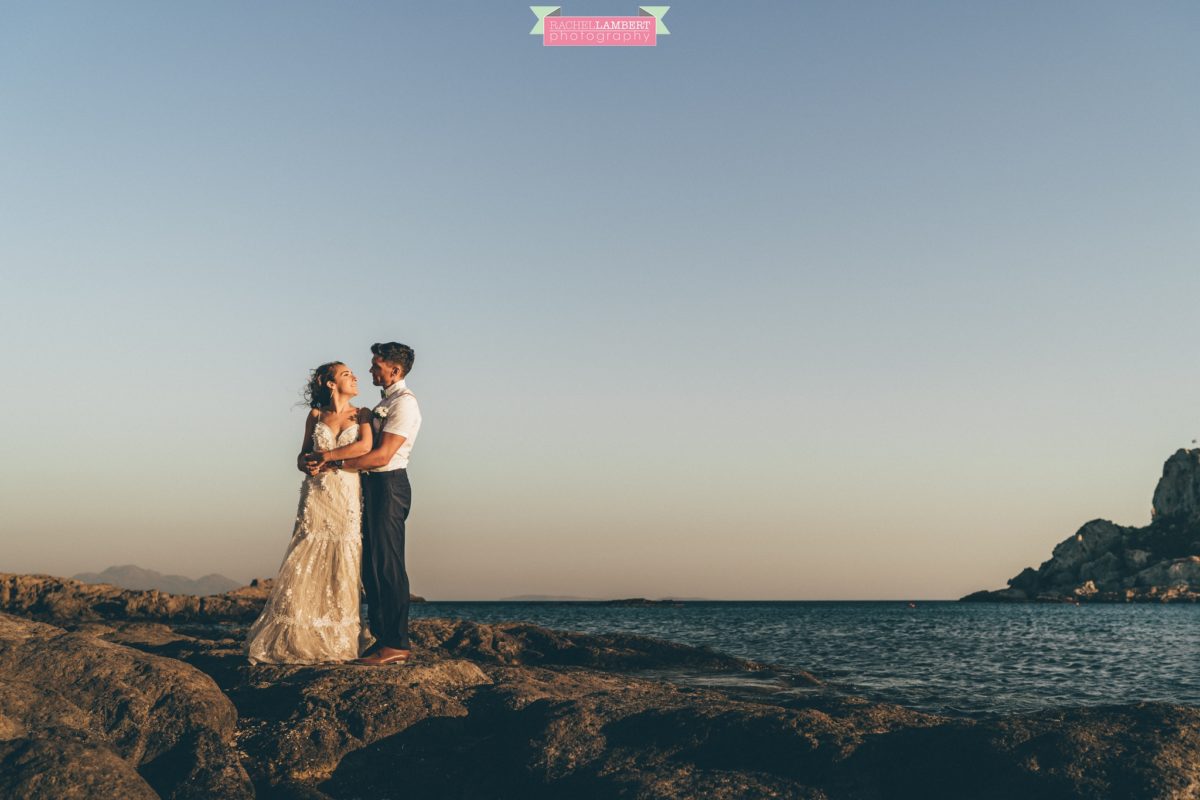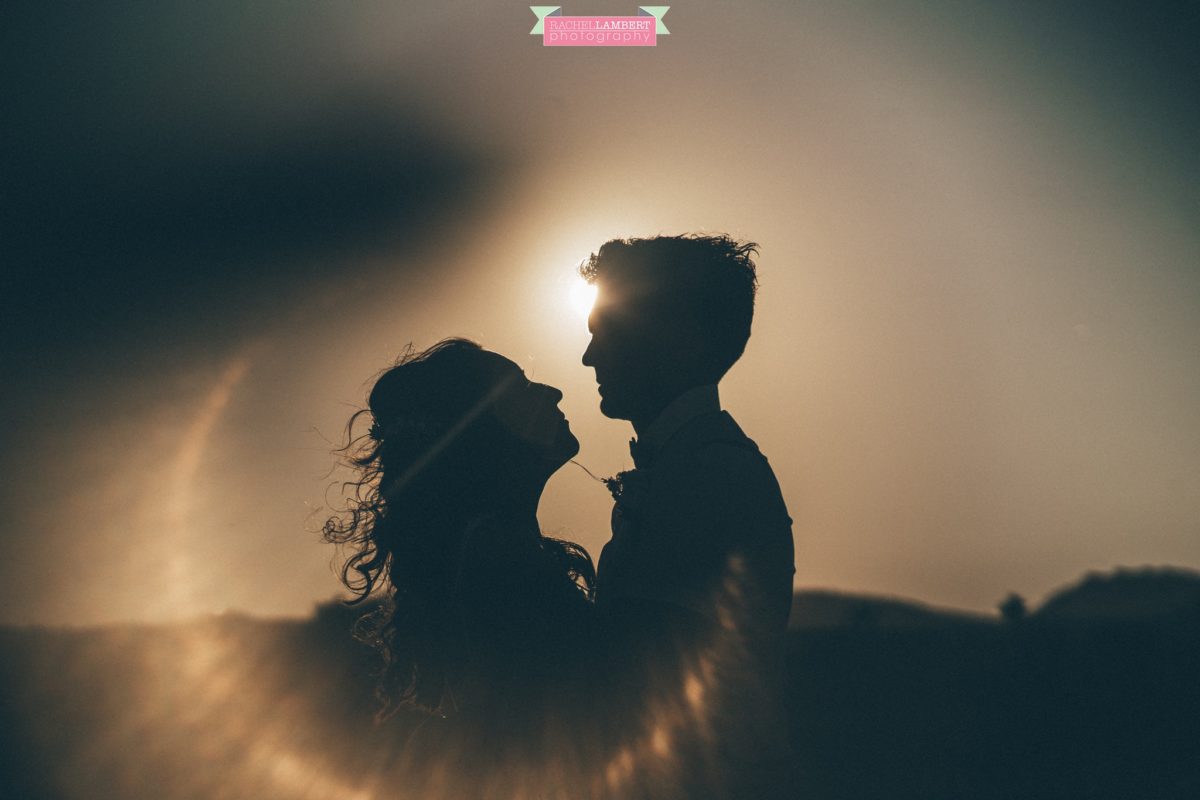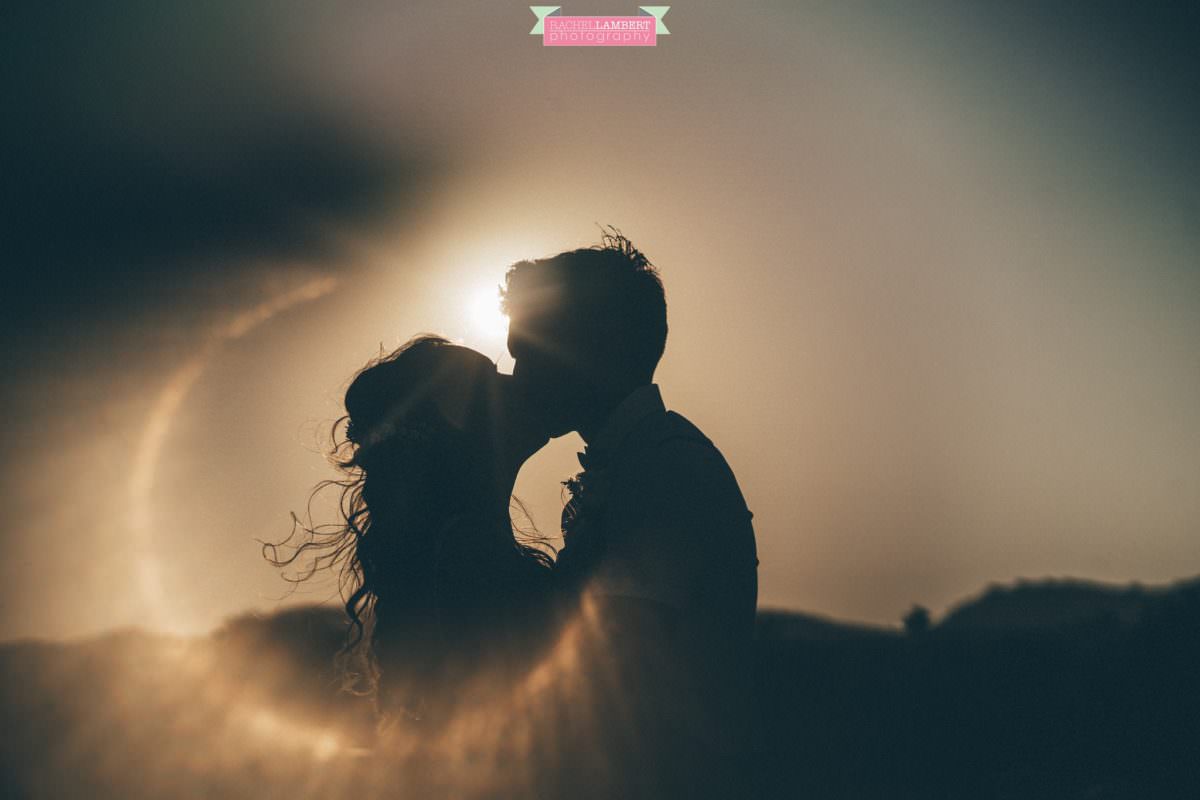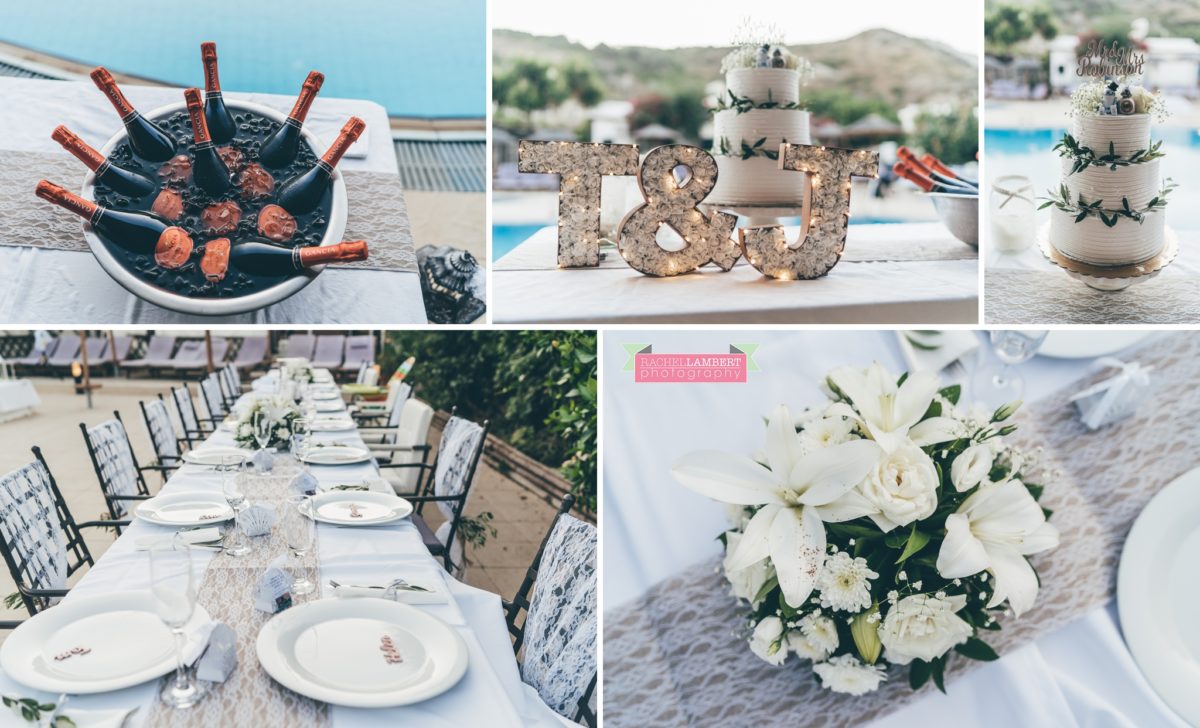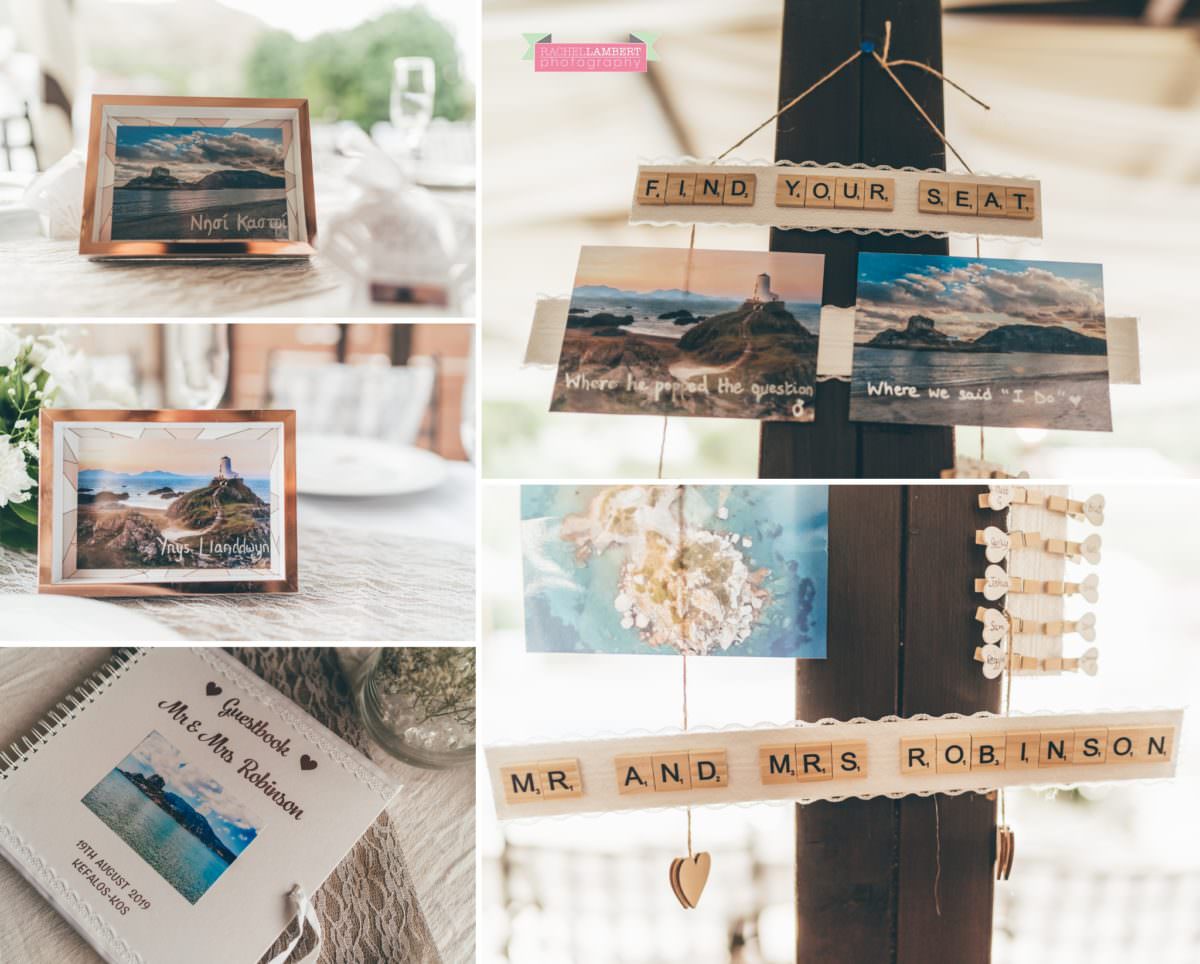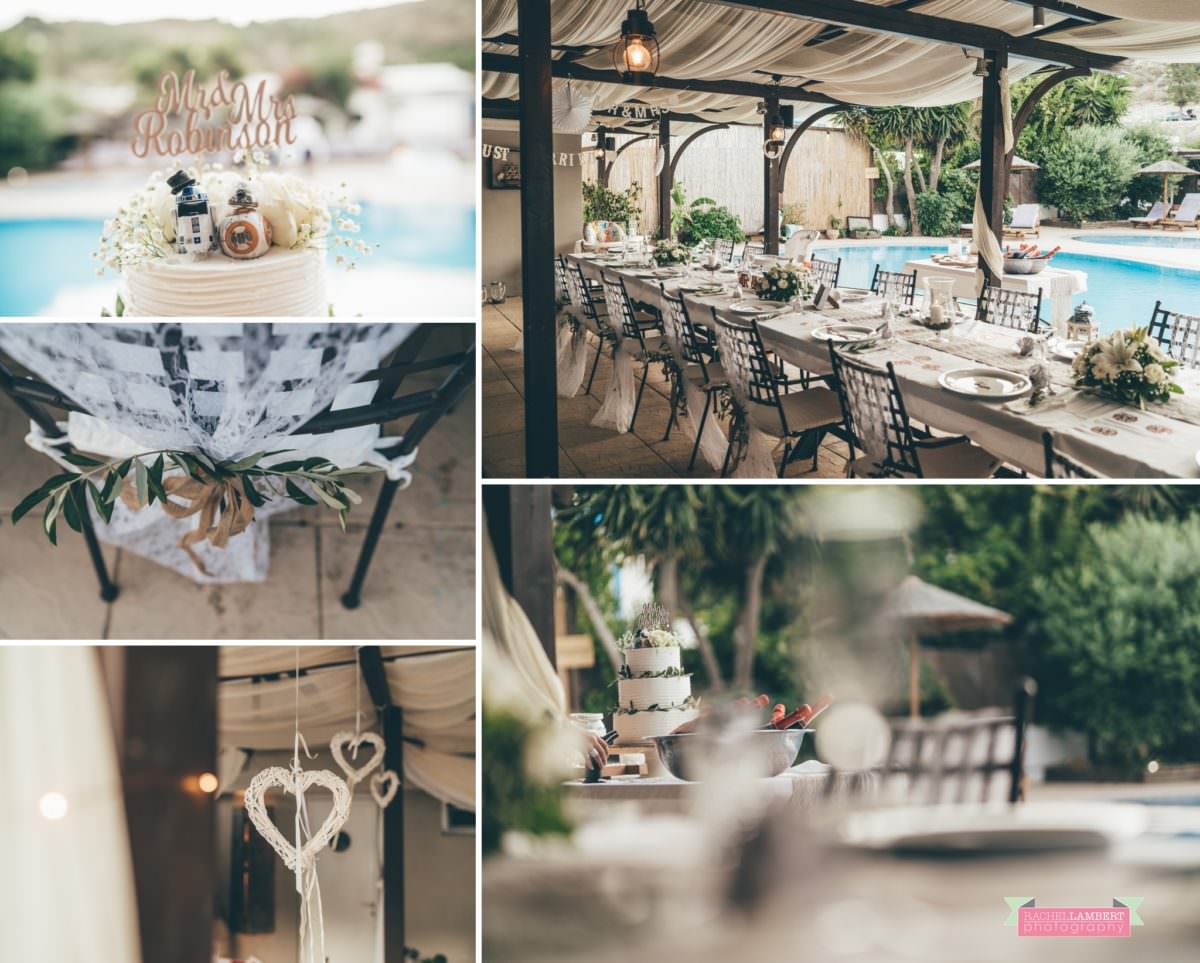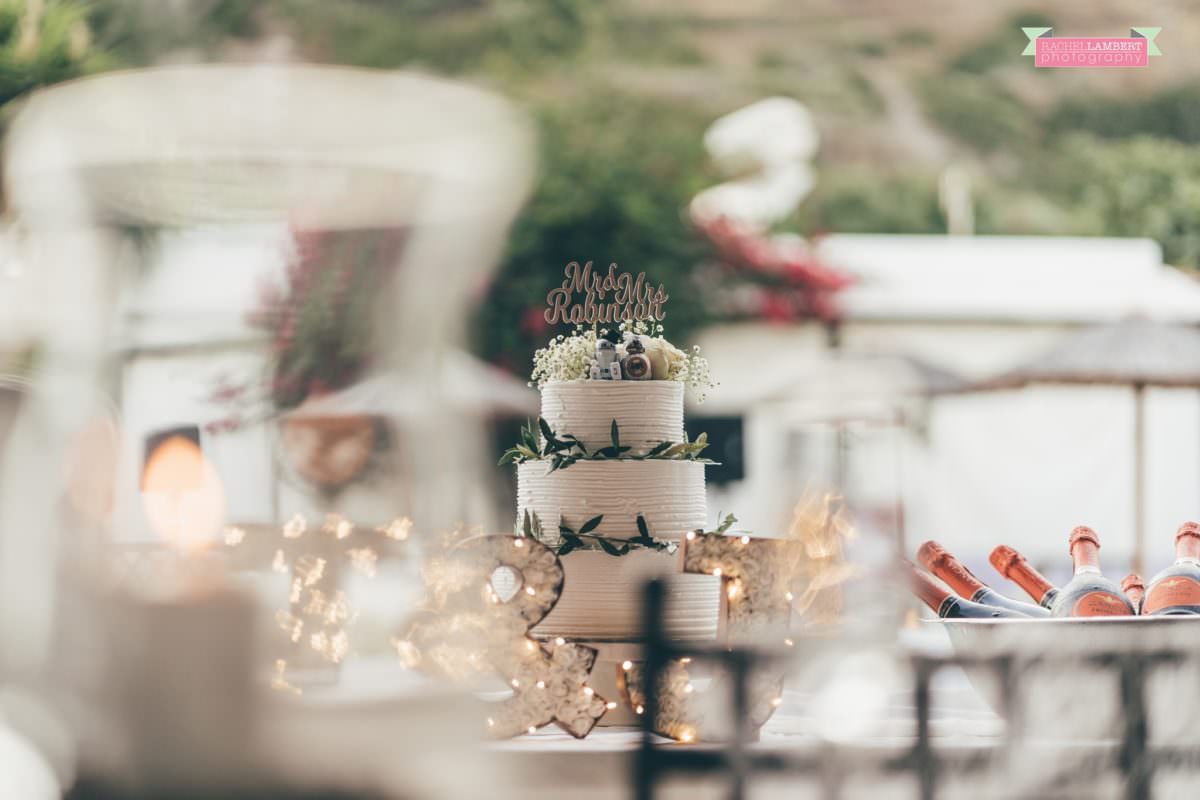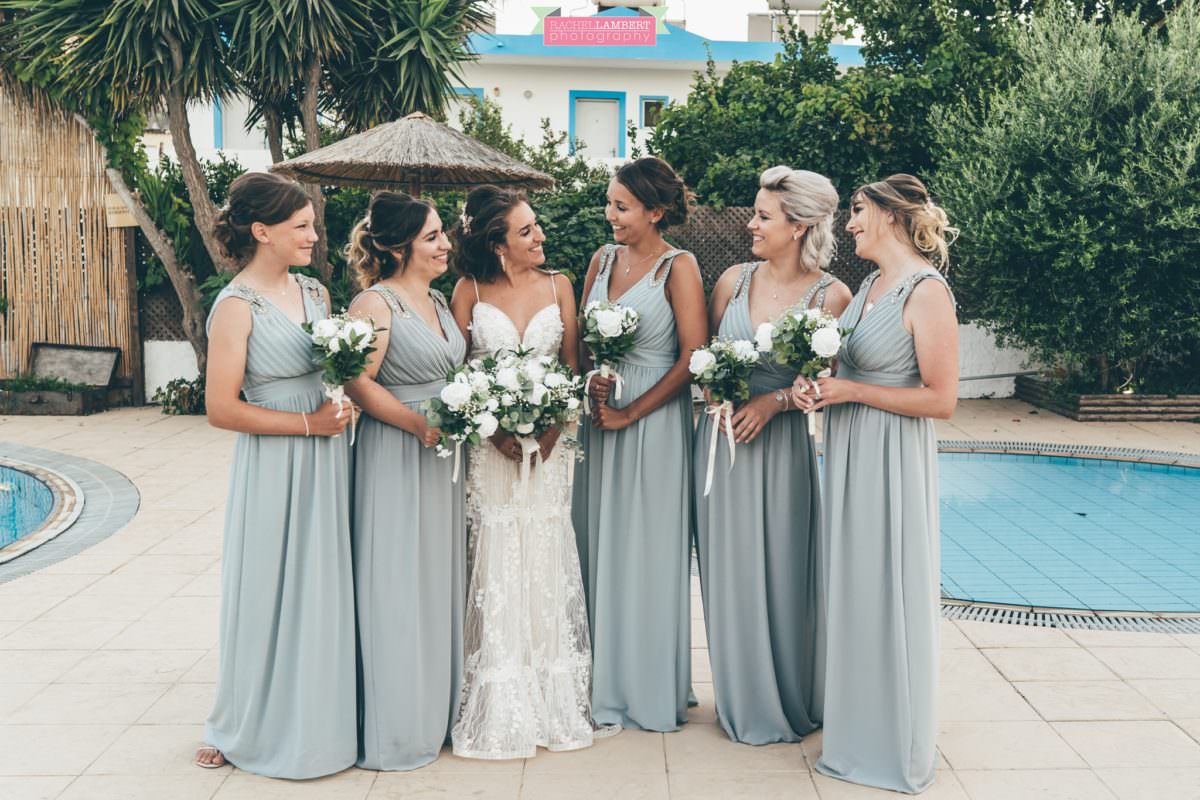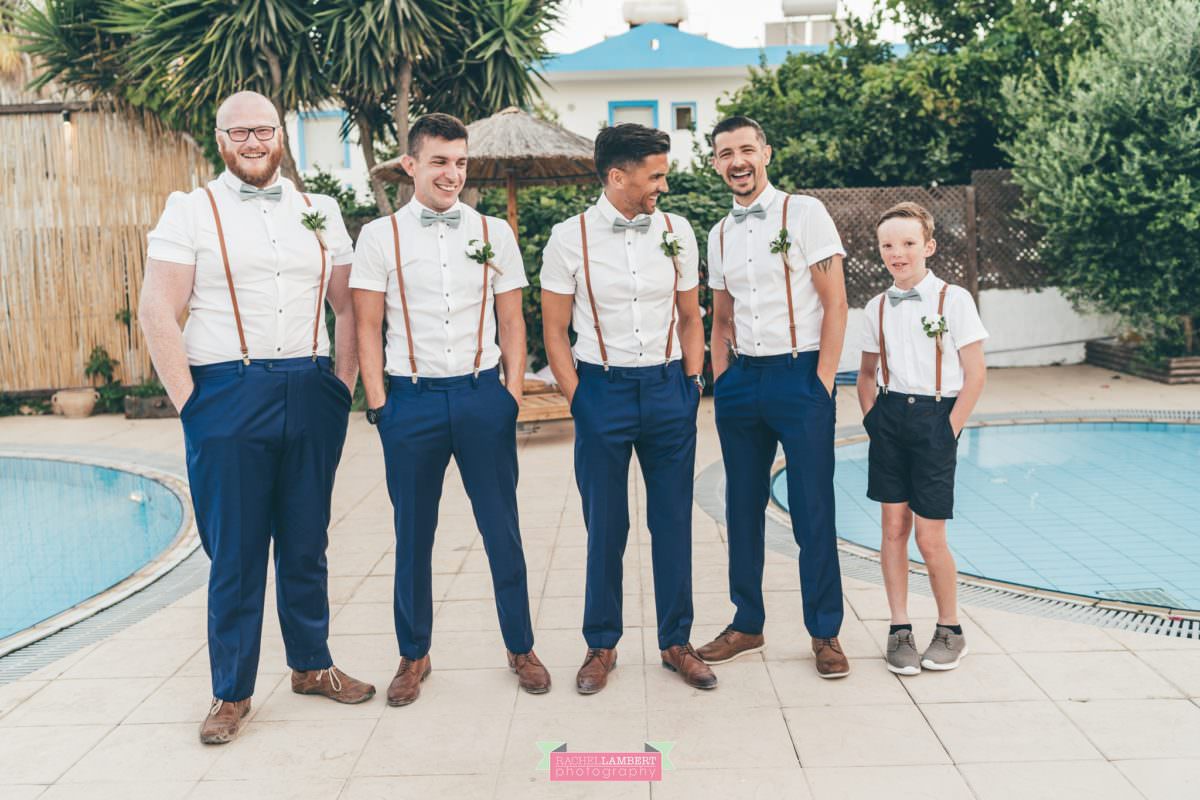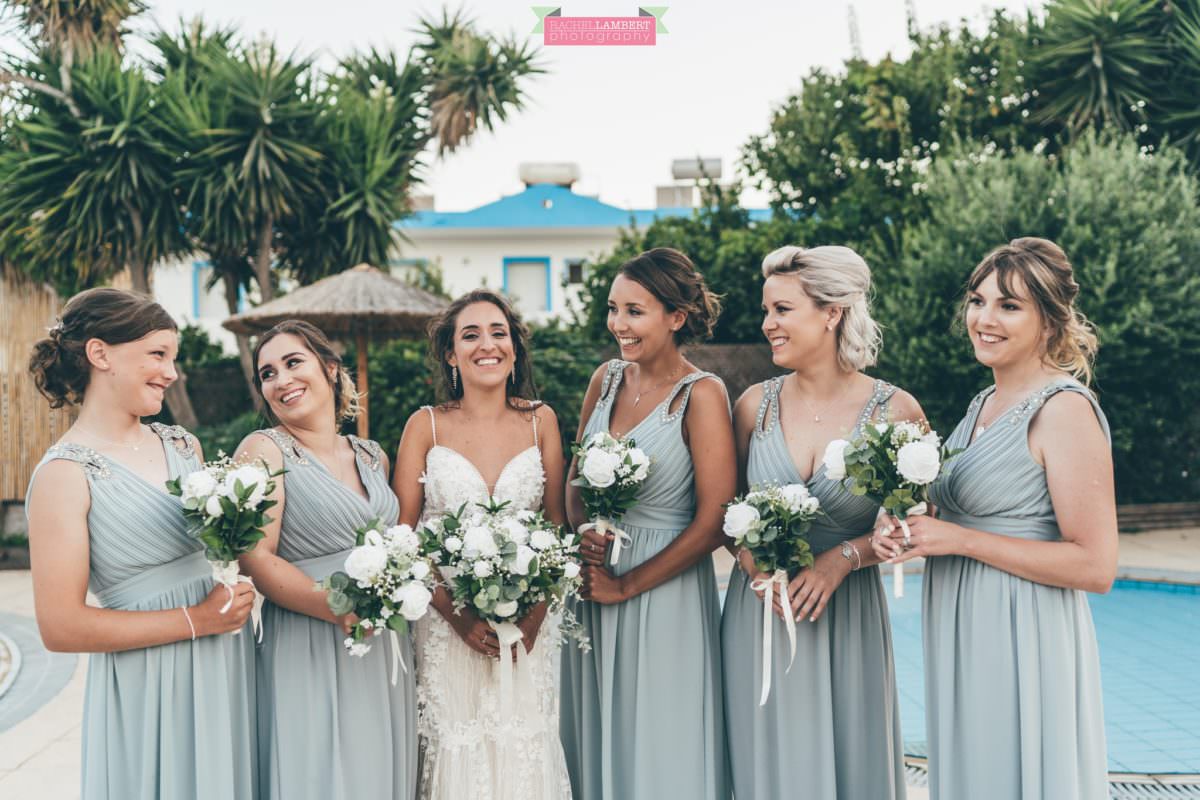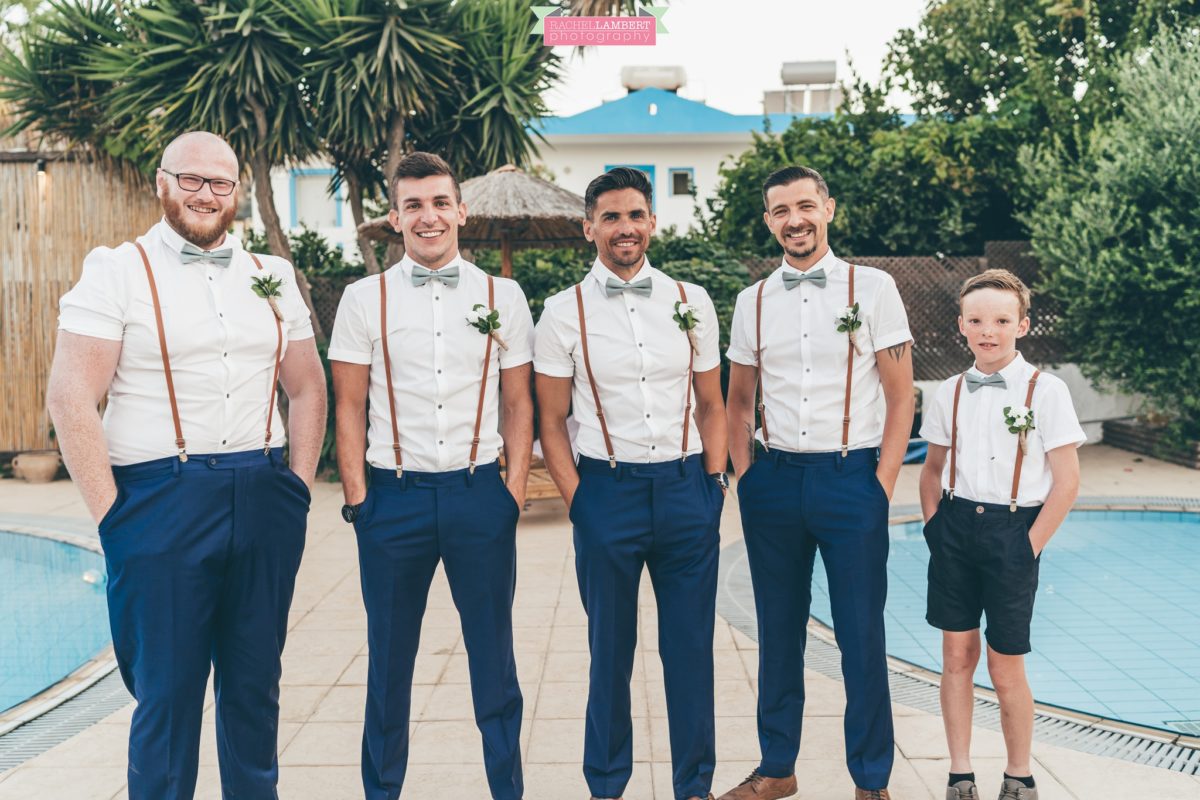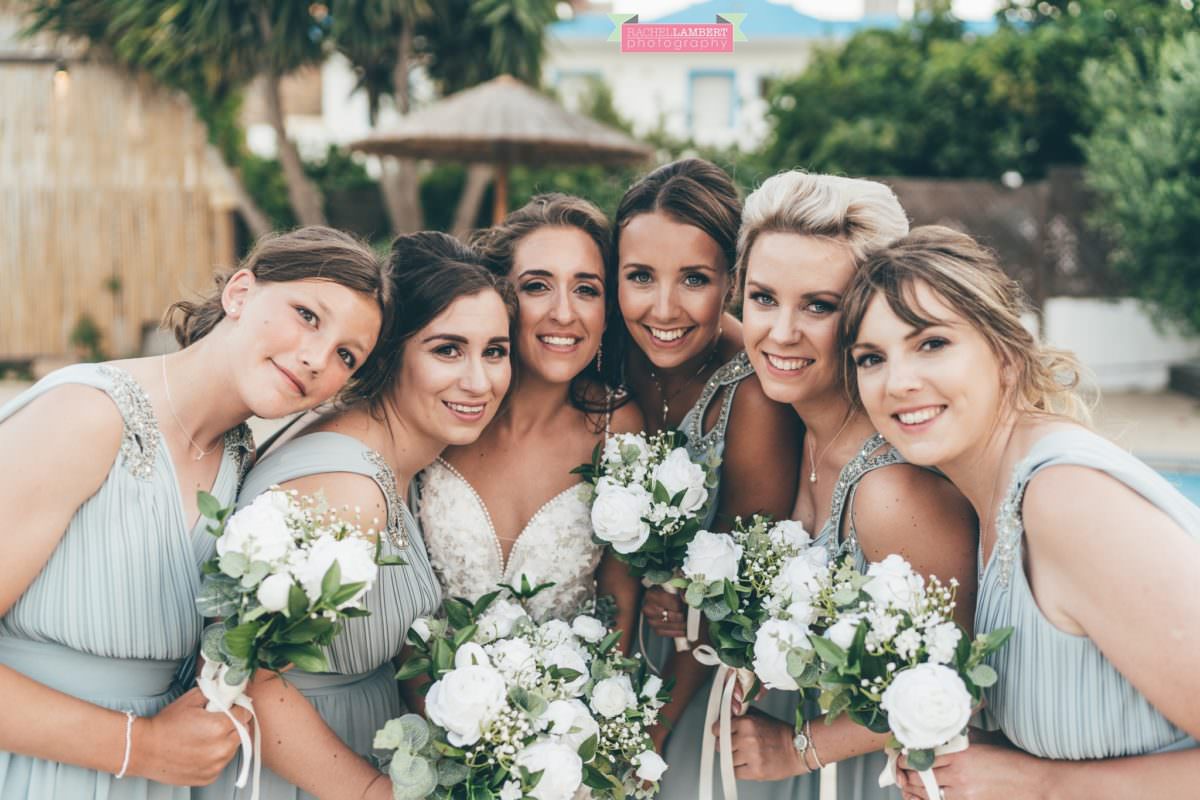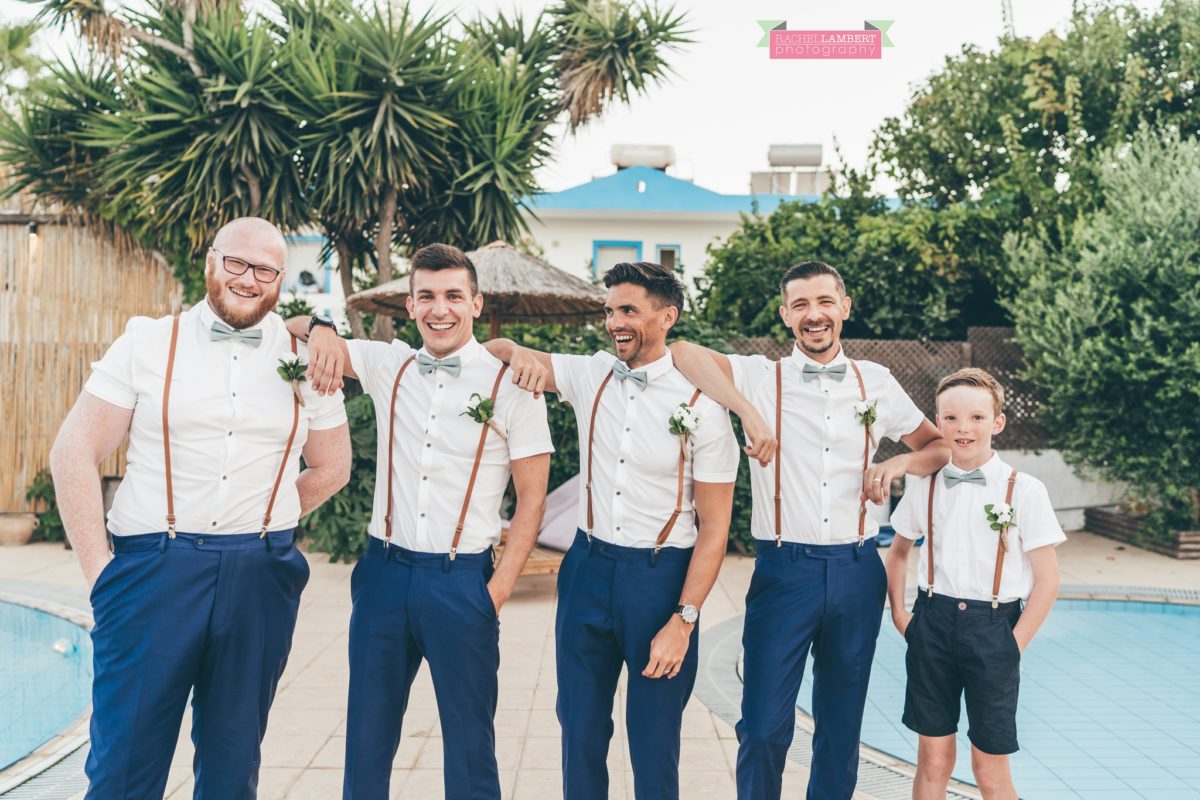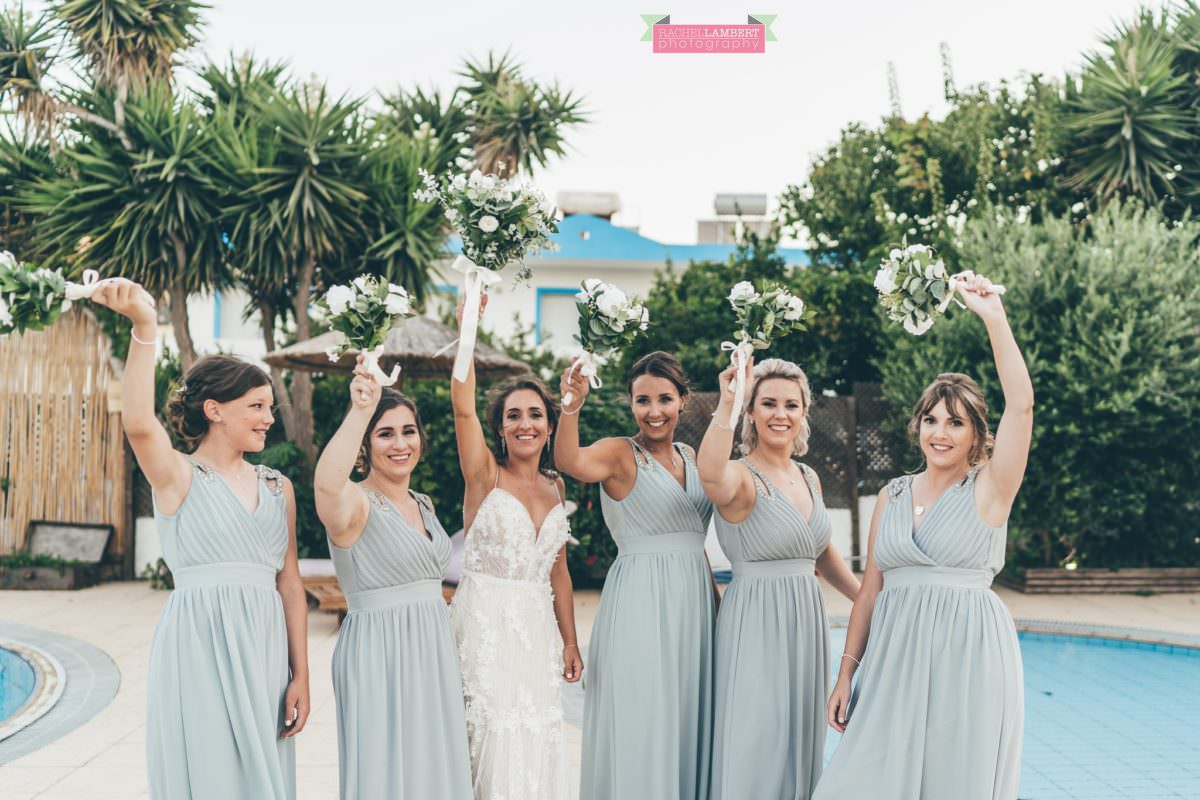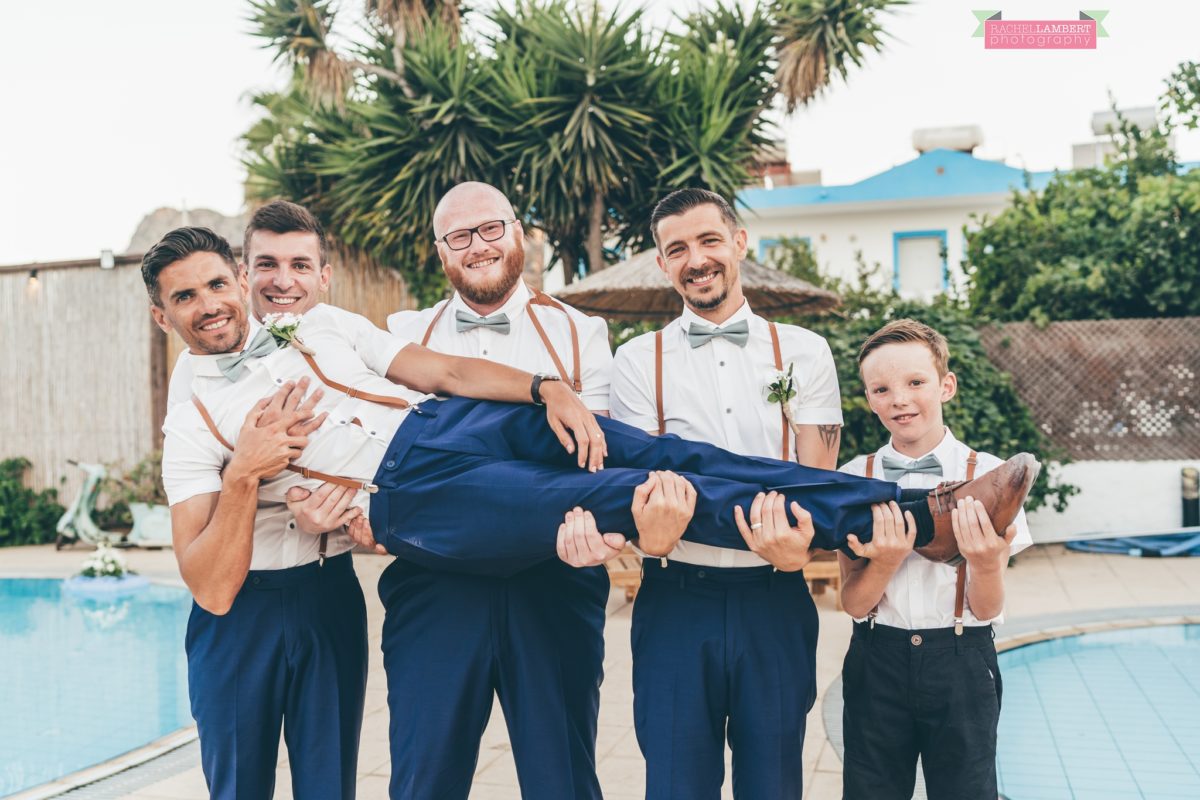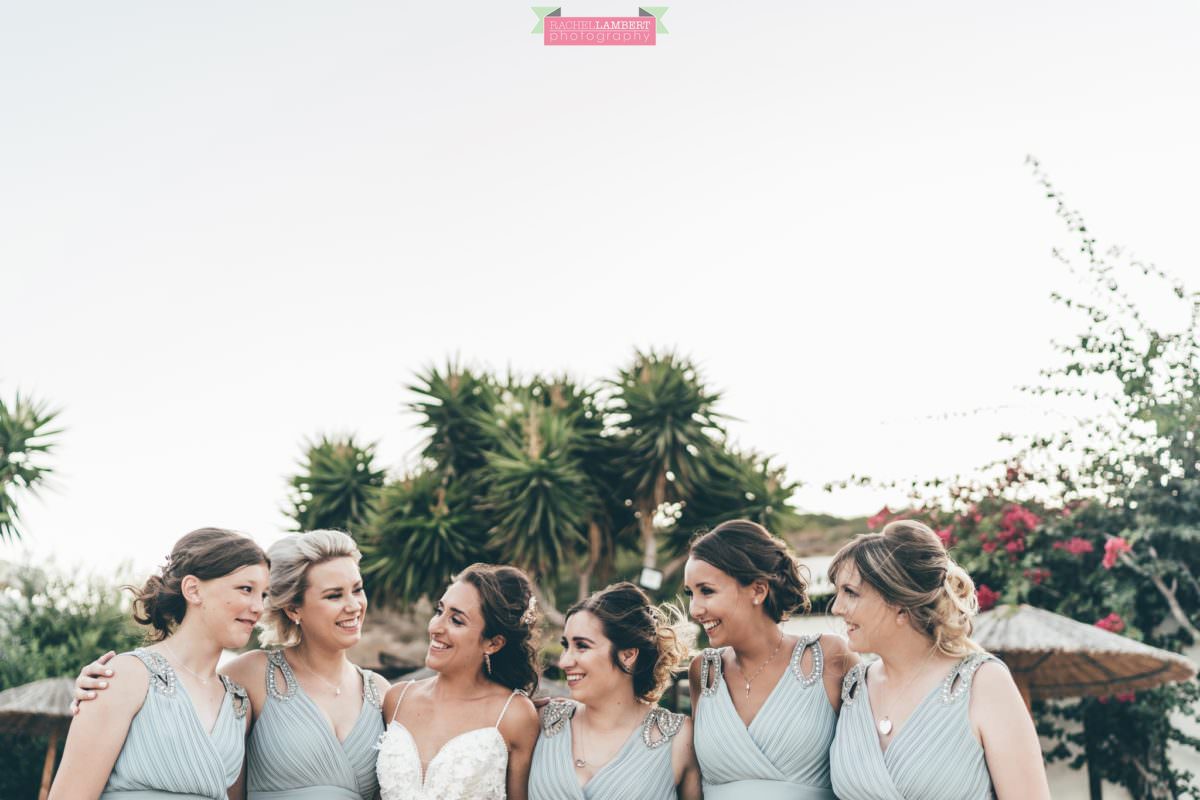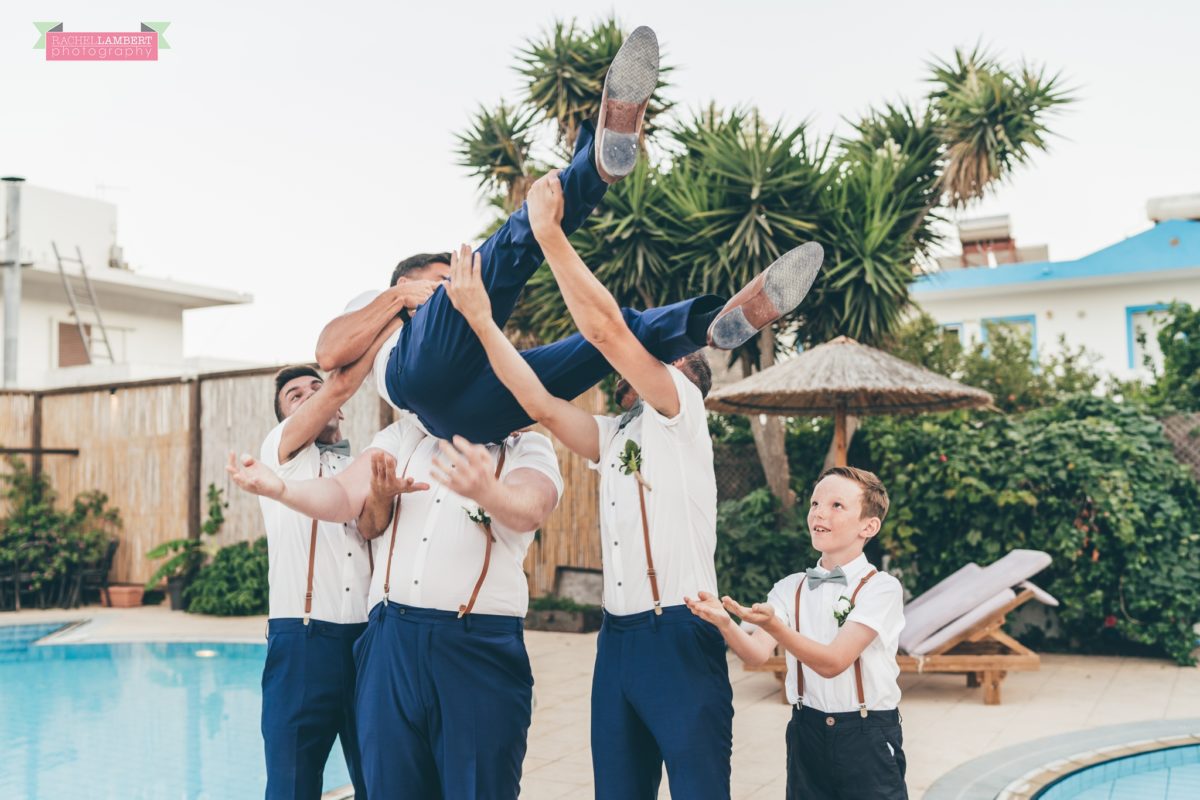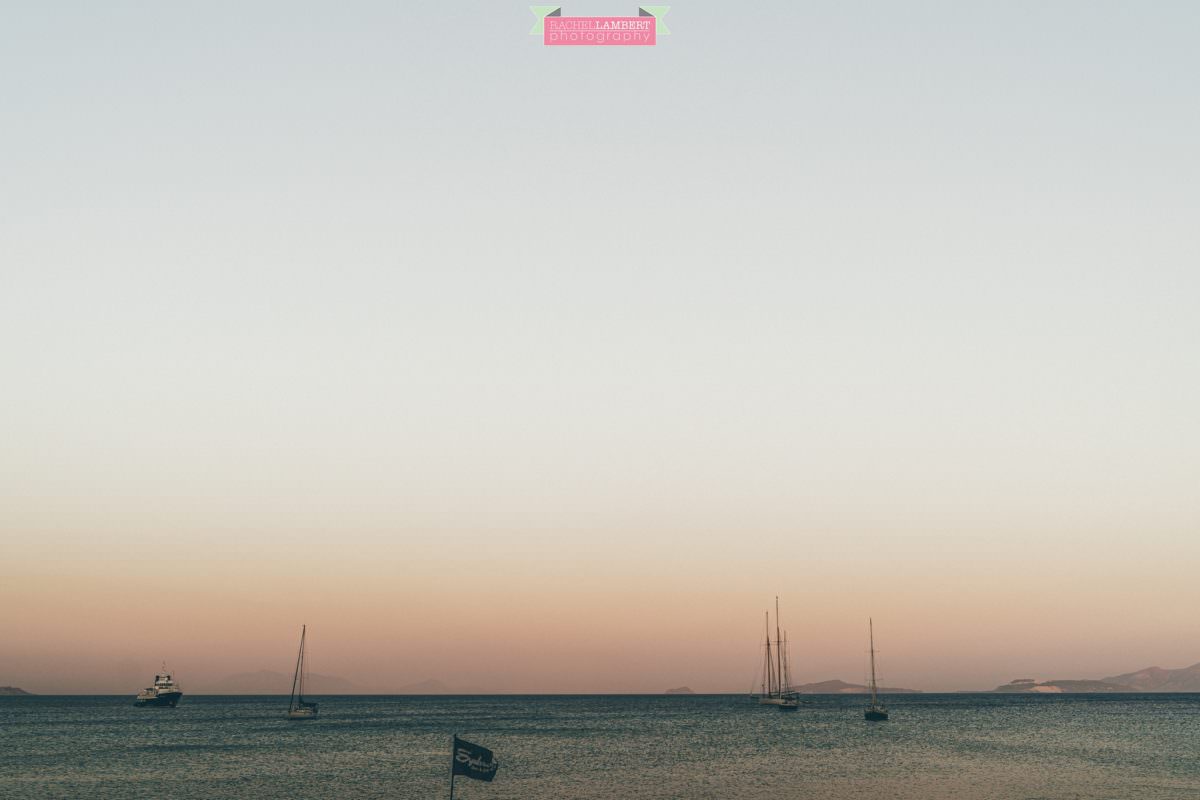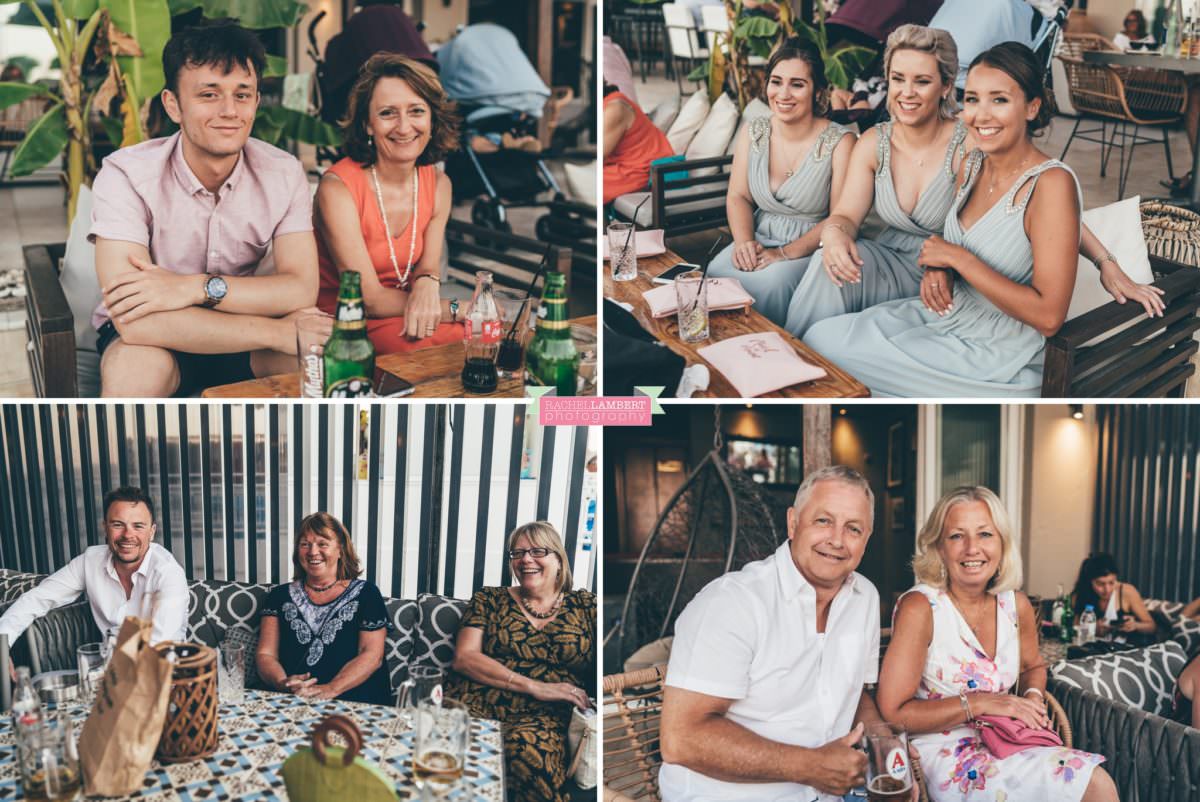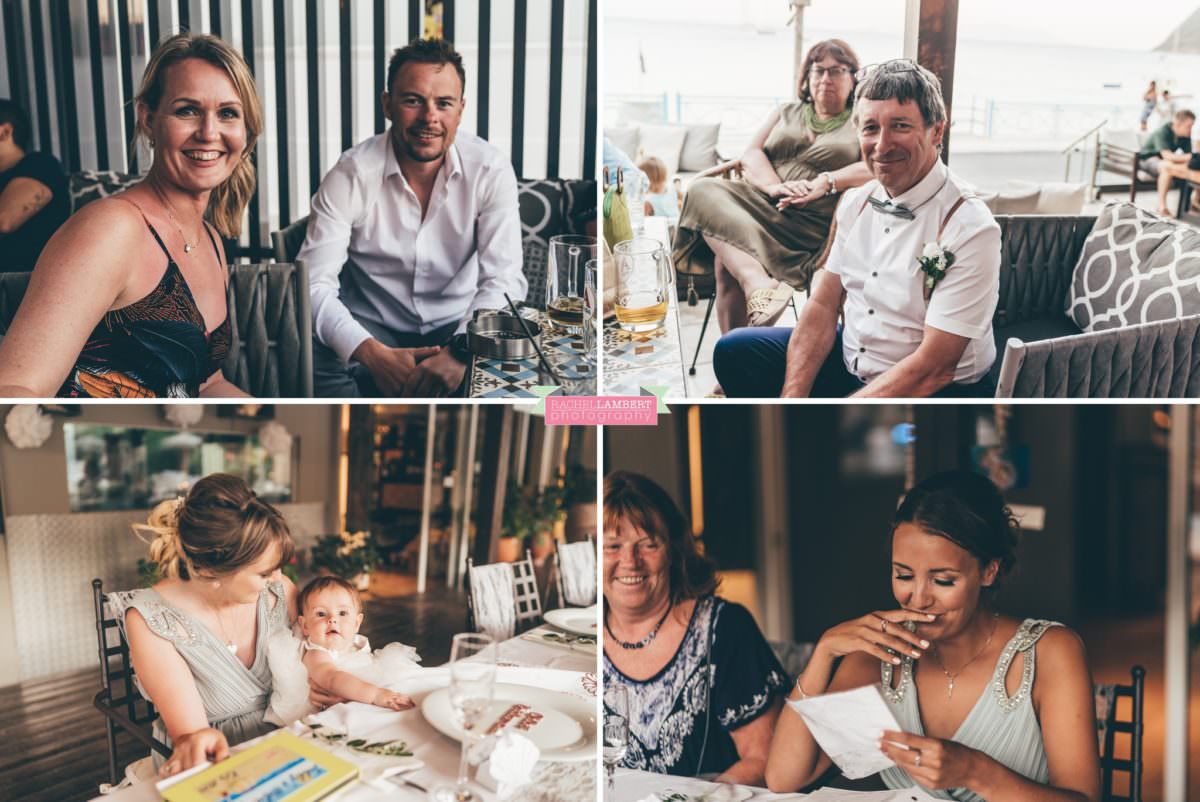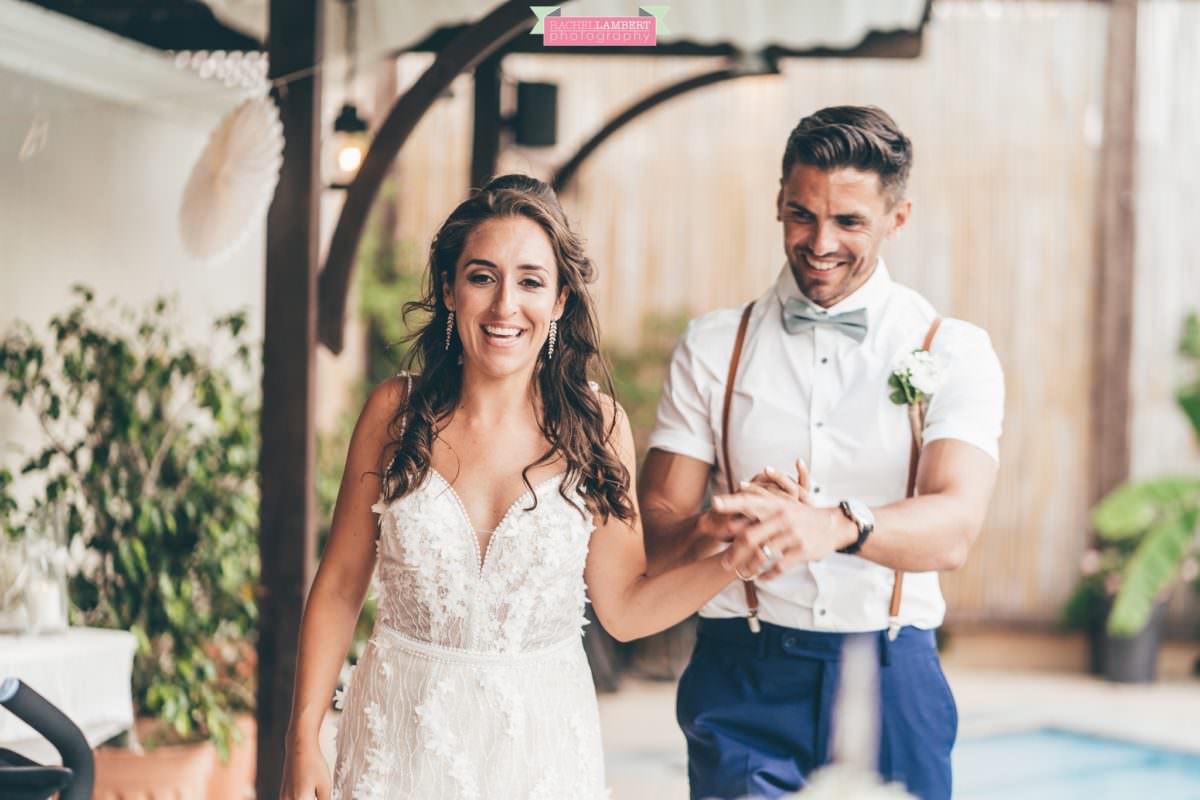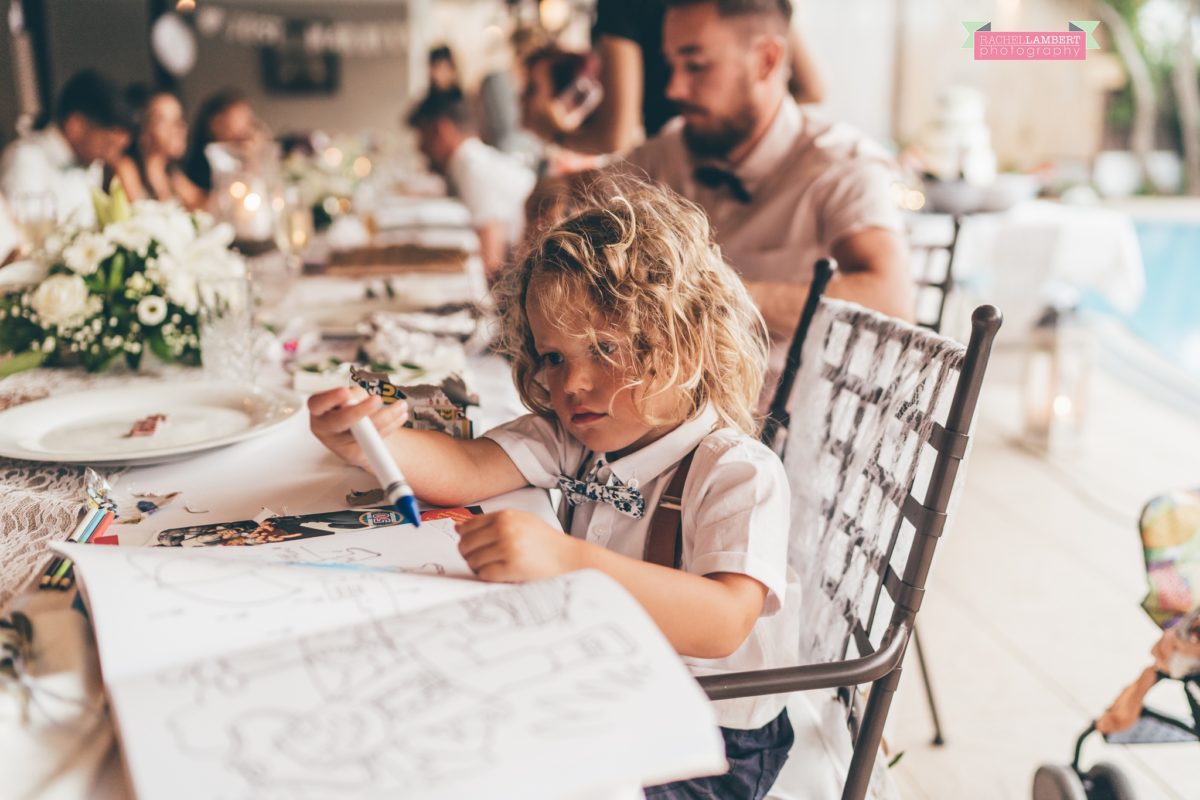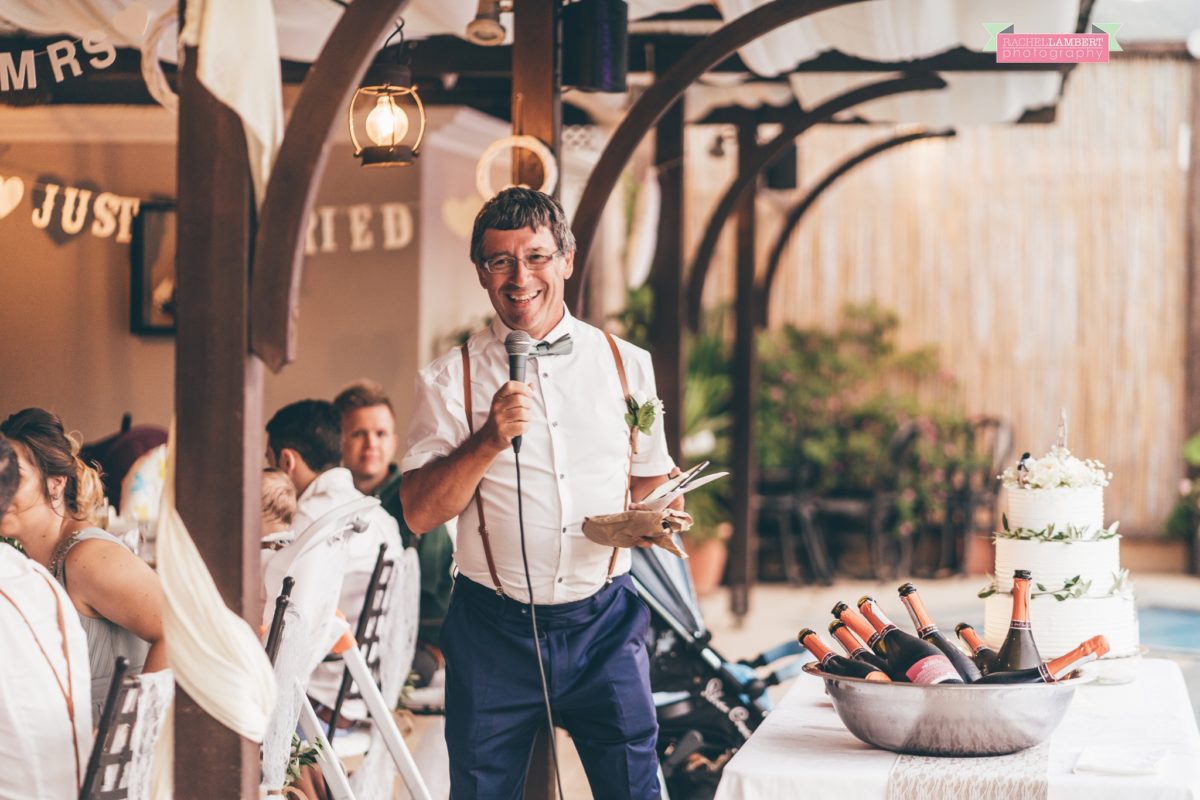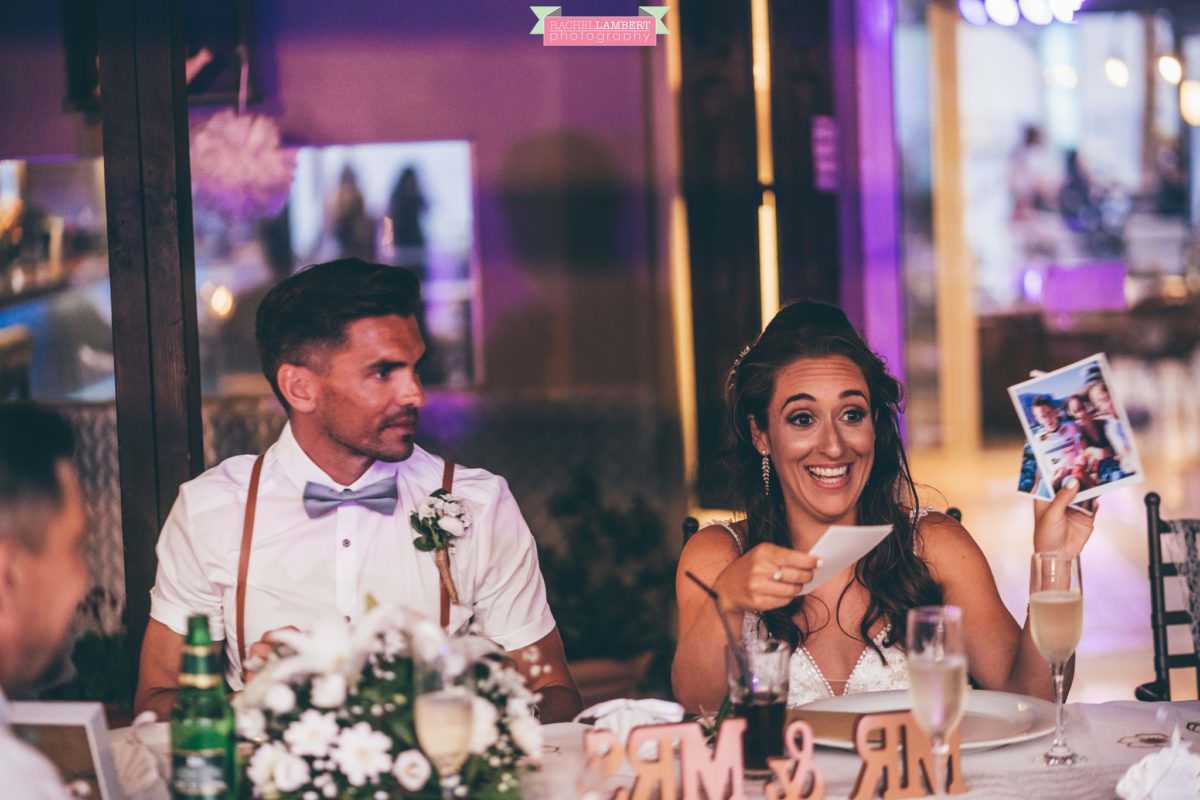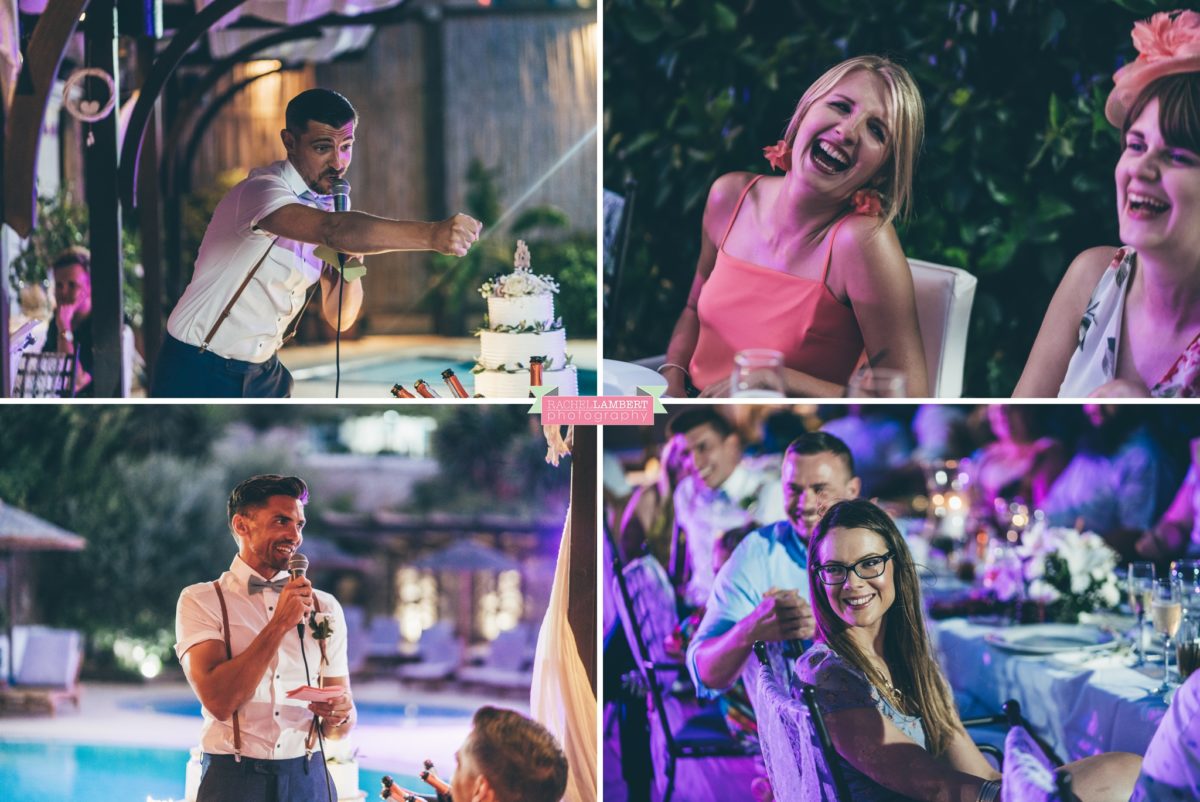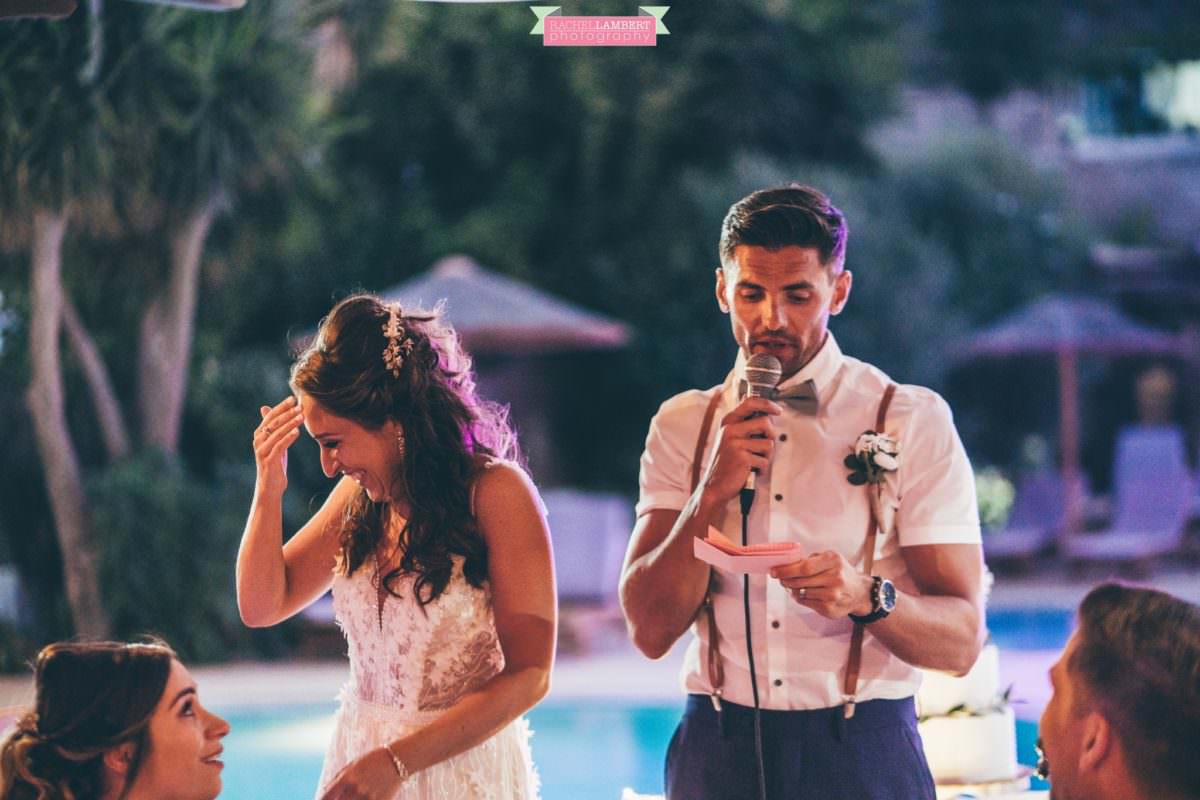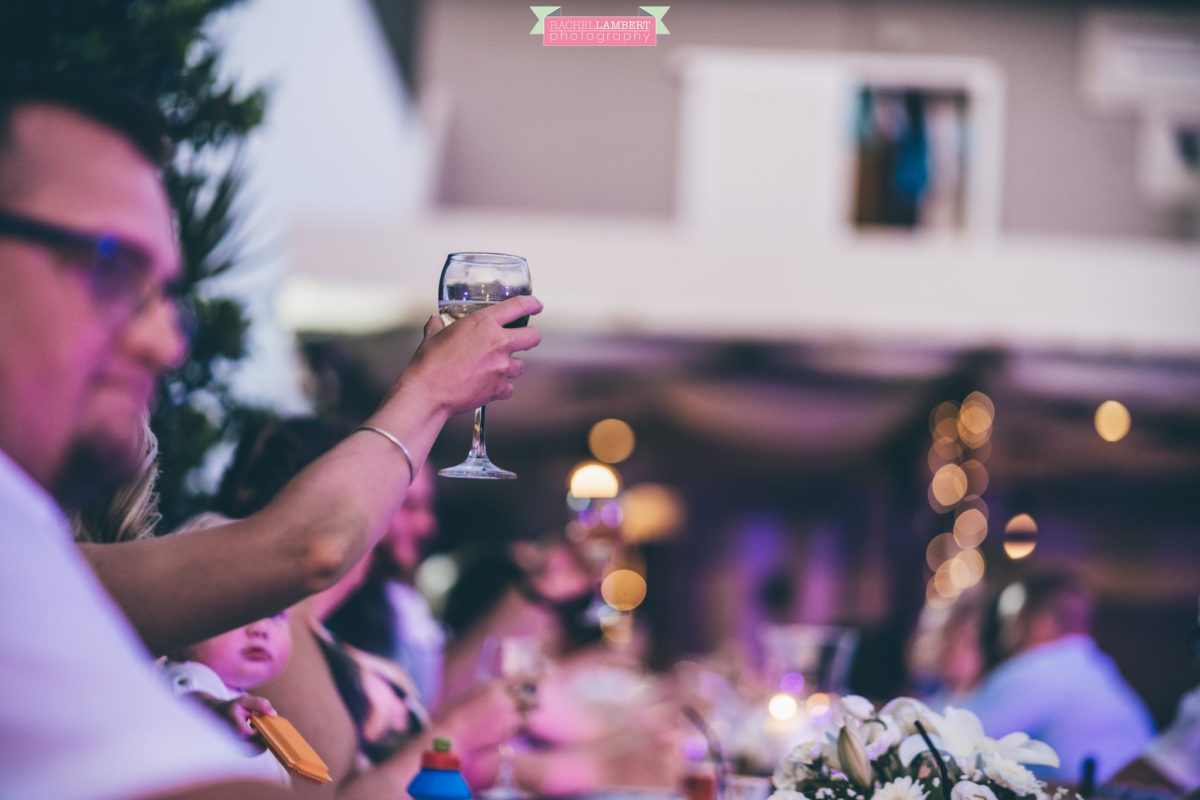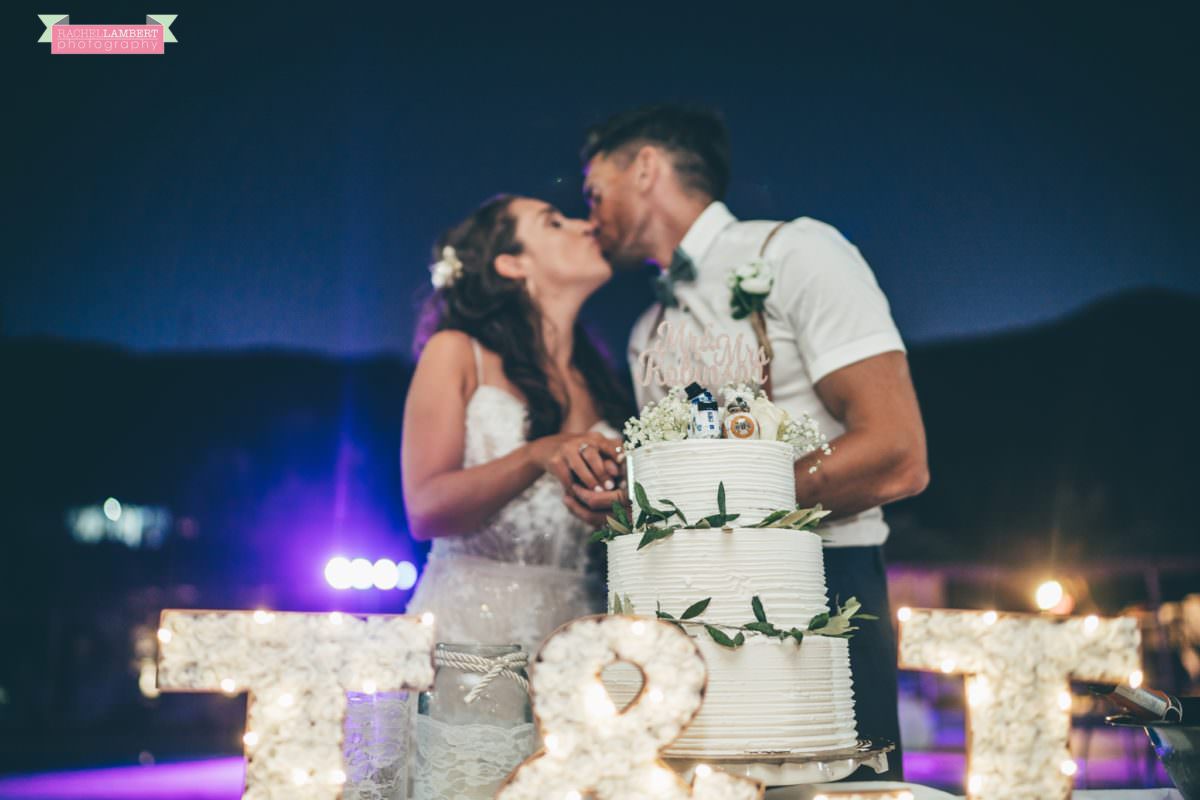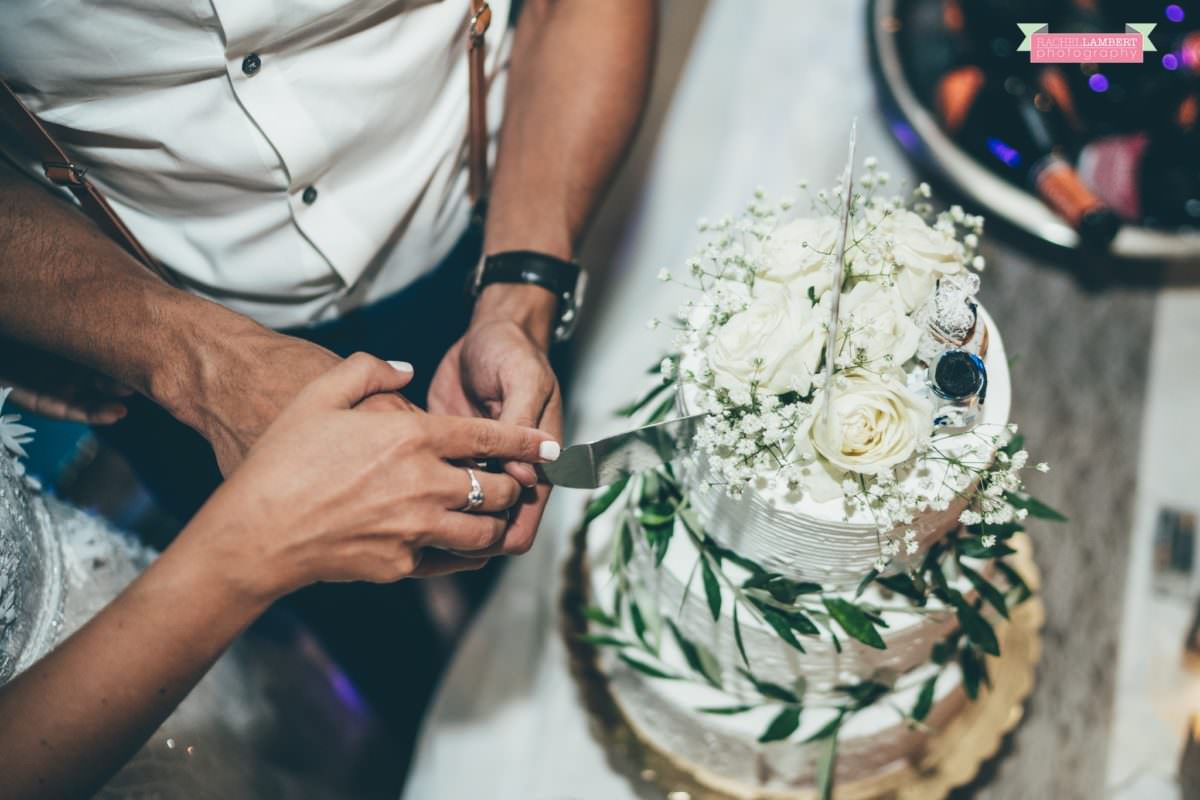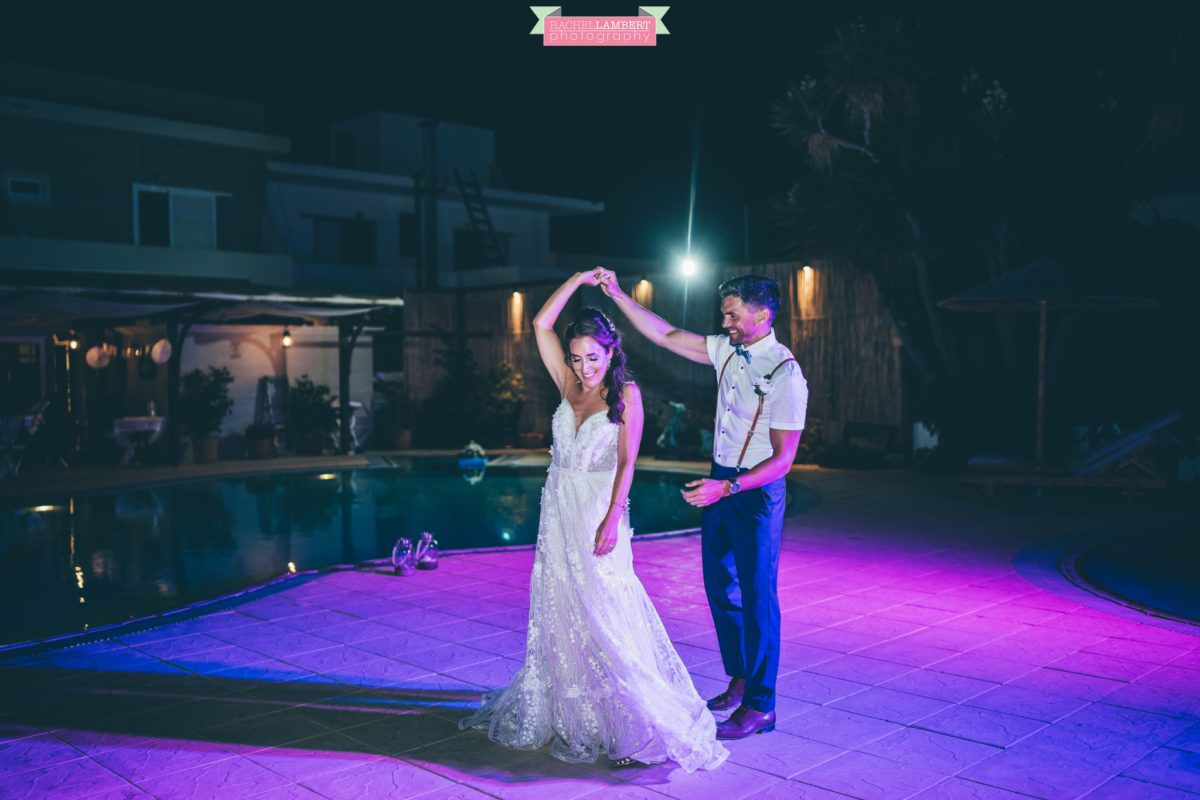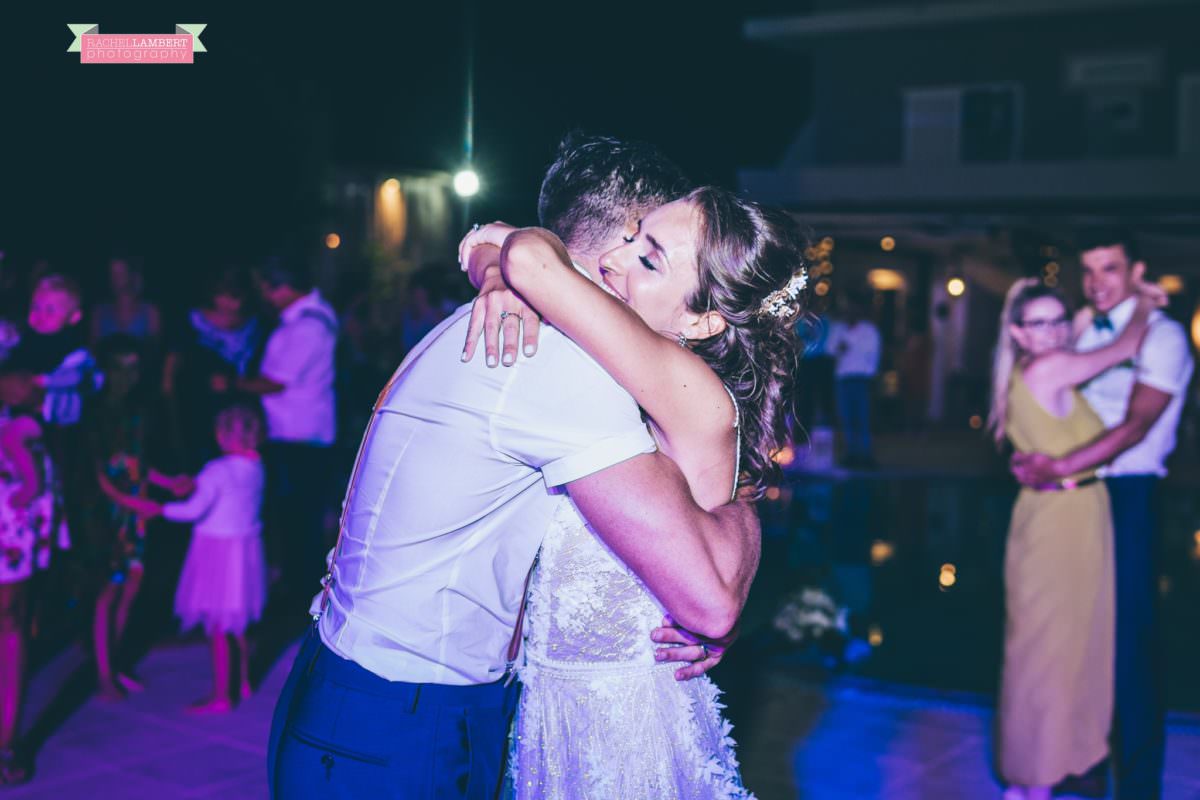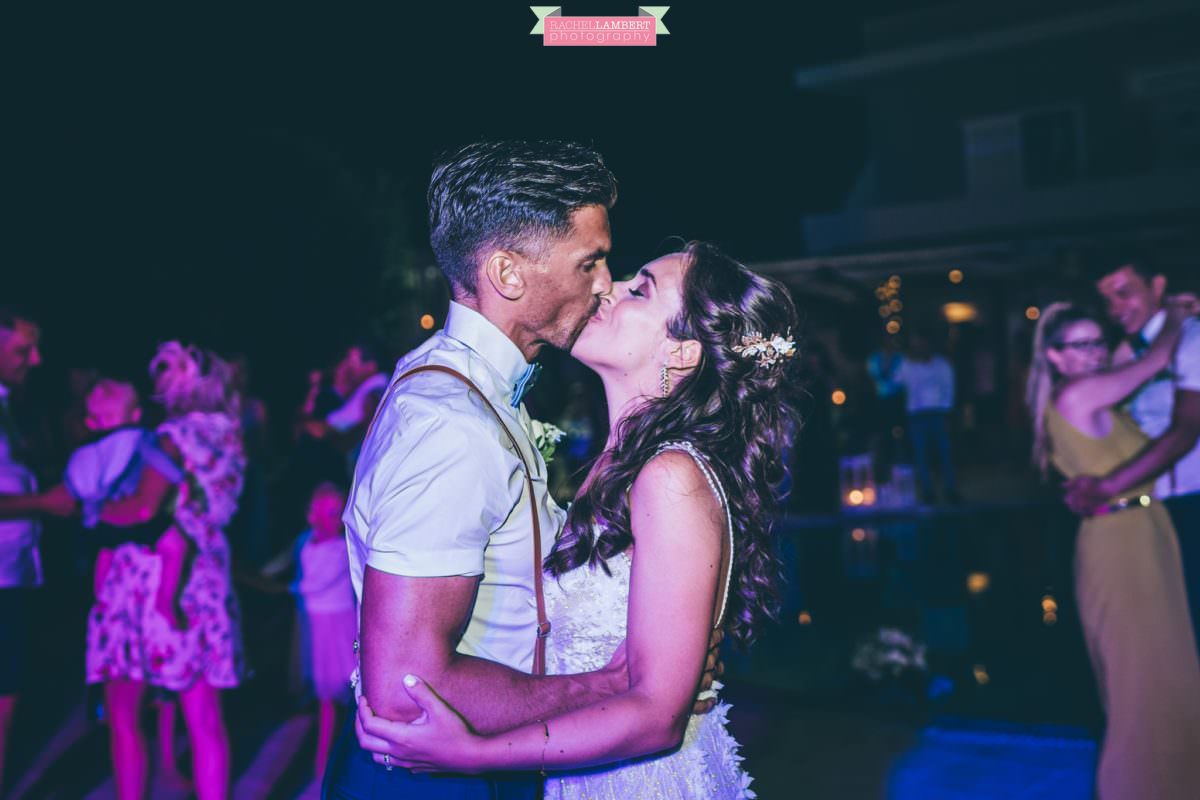 SO YOU'VE DECIDED TO HEAD FOR THE SUN AND GET MARRIED ABROAD RATHER THAN AT HOME, AND NOW YOU HAVE THE HUGE TASK OF PLANNING AN ENTIRE WEDDING FROM A DISTANCE. WHERE TO START!!
Lots of holiday companies offer an all inclusive wedding package that often includes a photographer, the chances are you will end up with a hotel photographer who may not necessarily specialise in weddings, or you may feel rushed into selecting your wedding images to be printed in an album before you leave for home, with no digital copy or without the opportunity to properly sit down and look at all of your images in your own time. You may only be offered a limited number of hours coverage. And you probably won't be able to view their portfolio in advance, so you'll have no idea what to expect of them on your day.
SO WHY NOT TAKE YOUR WEDDING PHOTOGRAPHER ABROAD WITH YOU?
If you are planning your destination wedding, and are in the process of looking for your wedding photographer, follow this link to see my Destination Wedding Photography Packages.