"RACHEL IS A WEDDING PHOTOGRAPHER GOD !! …
Even before I was engaged and planning a wedding I always knew I needed Rachel in my life to take my photos. I'm lucky to have known Rachel for 10 years since university and I wouldn't have even looked at another photographer to capture our special day.
We were lucky enough to fly Rachel and Laura to NYC "the big apple" with us and she was amazing from start to finish. We treated them both to a boat tour and Empire State visit where she took beautiful pre-wedding shots and on the day for over 9 hours, we dragged her around our favourite spots for our wedding photos in pretty much 100-degree weather.
Rachel saved the day on numerous occasions, ones I wish to not remember 😂but she honestly is the most laid back, approachable, and loveliest person you all need on your stressful big day!
Photos are forever memories and it's worth every penny having the best ones you could possibly have, and with Rachel, that's exactly what you will get! Thank you Rachel for everything!
You absolutely made our day and experience! ❤️"
– Harriet and Carl (15/8/18)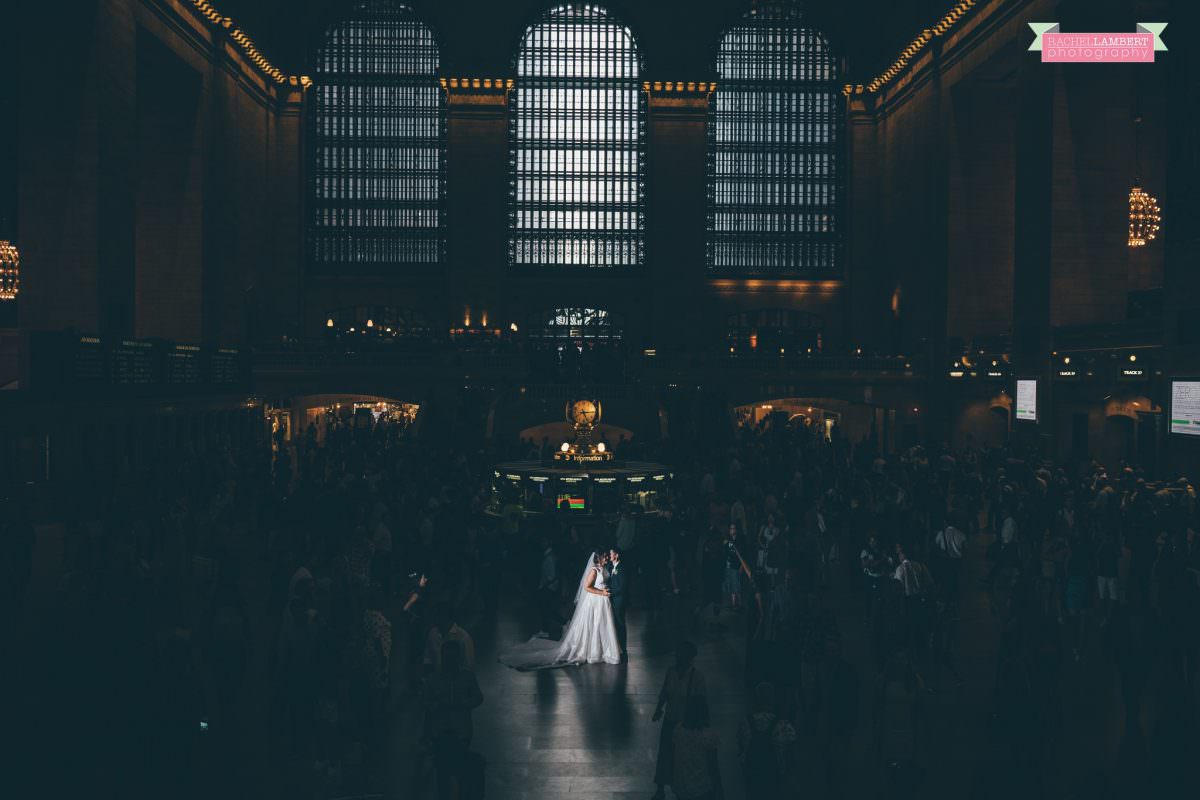 A Classy Central Park Summer Wedding
New York
Harriet and Carl
New York Wedding Photographer
"Will you come to New York to capture our wedding?" erm… YES YES YES!!! OMG Yes!
When Harriet and Carl got in touch to tell me about their wedding plans in New York, to say i was excited was a mahoosive understatement! Obviously, I had to do a reccy in advance.. so last December I headed out to New York with the family to check out the locations 😉
August 15th 2018 could not come quick enough!! And boy it did not disappoint… it was more epic than I could ever imagine… We shot solidly for 9 hours visiting the most amazing places, this was basically a photoshoot with a wedding on the side!
I caught up with Harriet and her bridesmaids getting ready at The Manhattan Hotel, Time Square. Whilst Laura, my second shooter caught up with Carl and his best man, Dewi, in the morning. And it wasn't long before we were grabbing a cab from Time Square to Central Park ready for the ceremony at The Ladies Pavilion. After a very beautiful and intimate ceremony, the photo shoot began!
We managed to clear Bow Bridge. Which was no mean feat as it's a pretty busy place. But everyone was very respectful and gave us space. I allowed the bridesmaids to rest their feet for all of five minutes before we headed towards Bethesda Fountain. Where there was a guy making huge soap bubbles, so obviously, we had to include that in our shoot…
We made use of the bright sunlight and deep shadows at Bethesda Terrace for some dramatic shots under the arches. And then we headed to The Tavern on the Green for some much-needed drinks! It wasn't long before we were all jumping on the trolley bus that Harriet and Carl had arranged for a sightseeing trip around the city with Derek our guide, who not only entertained us with his knowledge but his dance moves too!
We stopped off at Grand Central Station on route, and captured some stunning shots of them both. And again I was overwhelmed by how respectful everyone was in giving us space, but also being a part of the action! Then it was the Flatiron Building for more couple shots. Before we arrived at the Brooklyn Bridge to catch the sun setting behind it.
We arrived at Frankie's in Brooklyn for the evening reception. And finally, it was time to sit down, never have I been so knackered but excited at the same time…plus I got to eat the best meatballs I've ever had! And after the champagne toasts and speeches were over, we head back to Time Square for the final few shots of the evening, before I let them go to bed, exhausted and happy!
I can't say enough good things about this one, it was THE BEST!
Take a look at Harriet and Carl's New York pre-wedding shoot pics here
Gown: Justin Alexander | Bridal Shop: High Society | Flowers: Stems | Reception: Frankies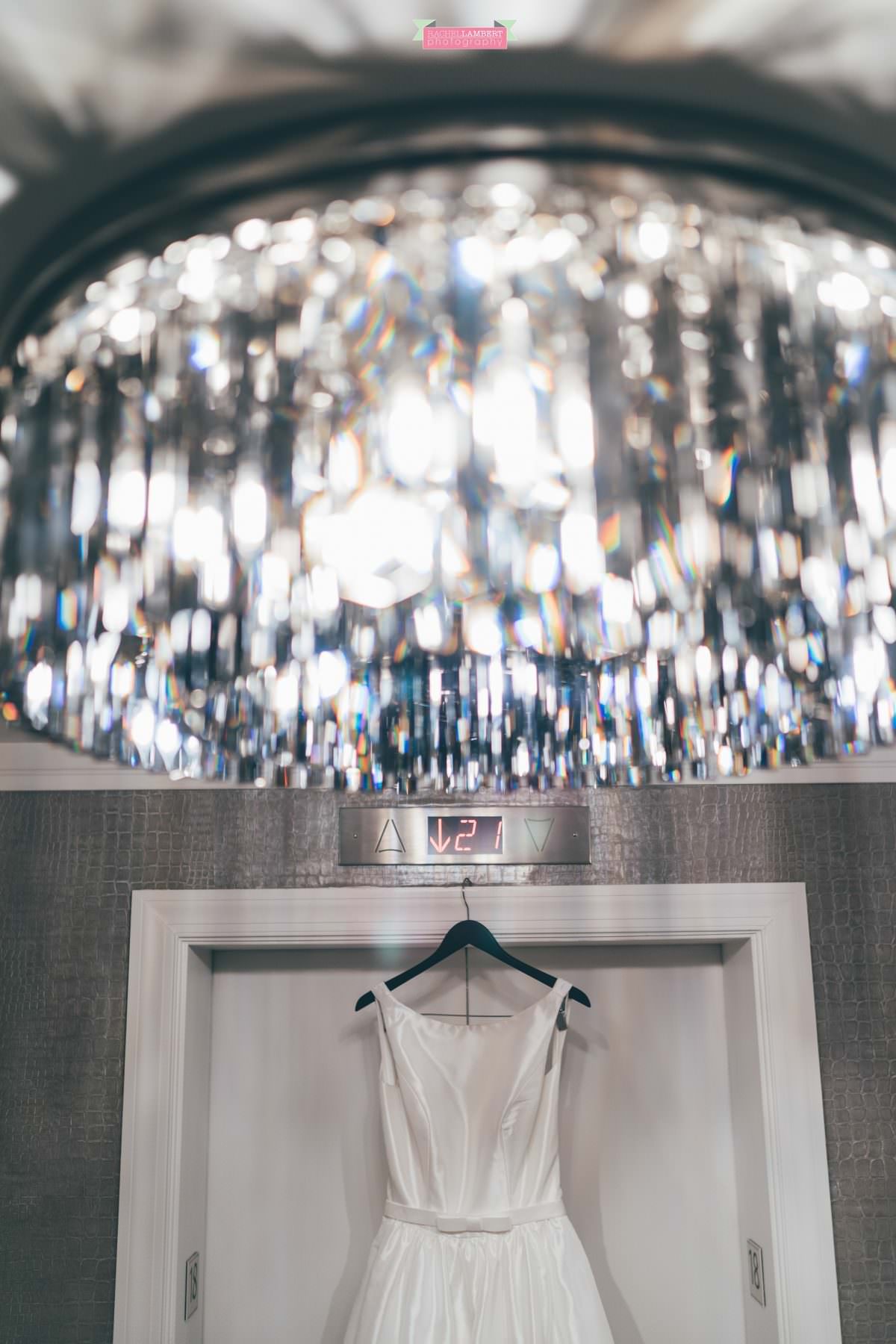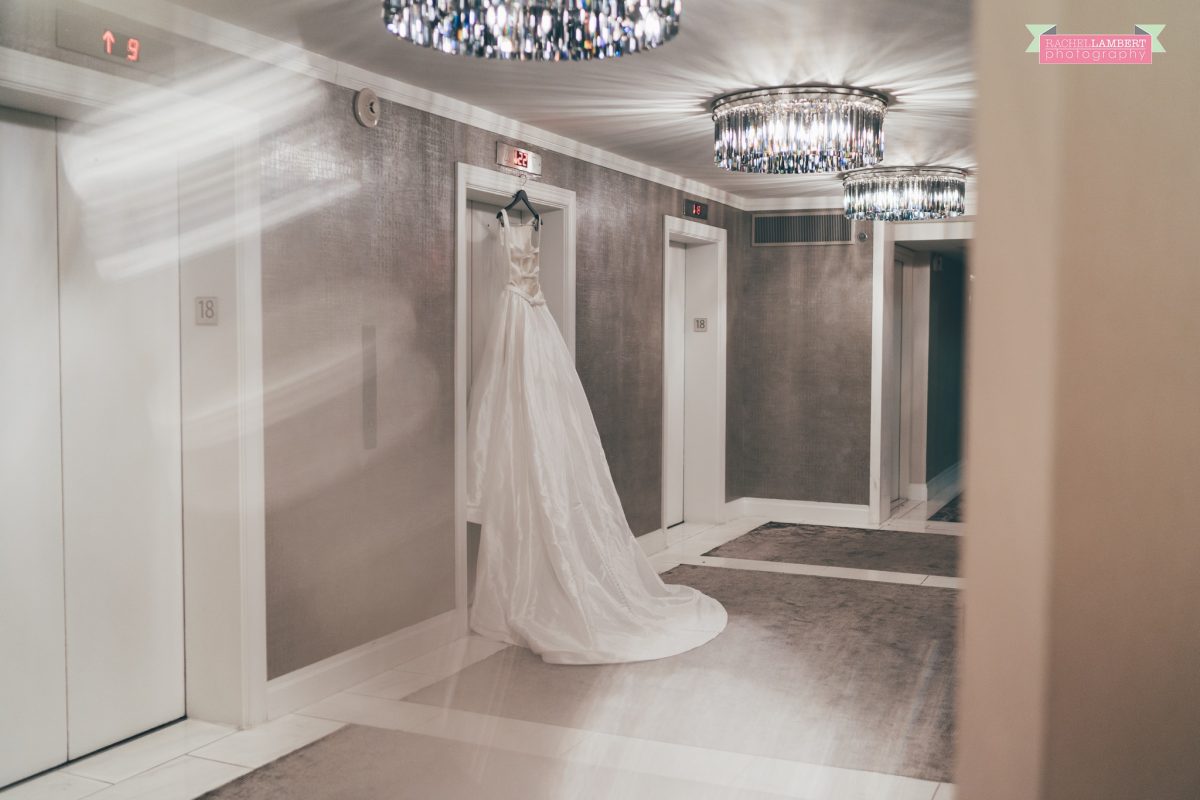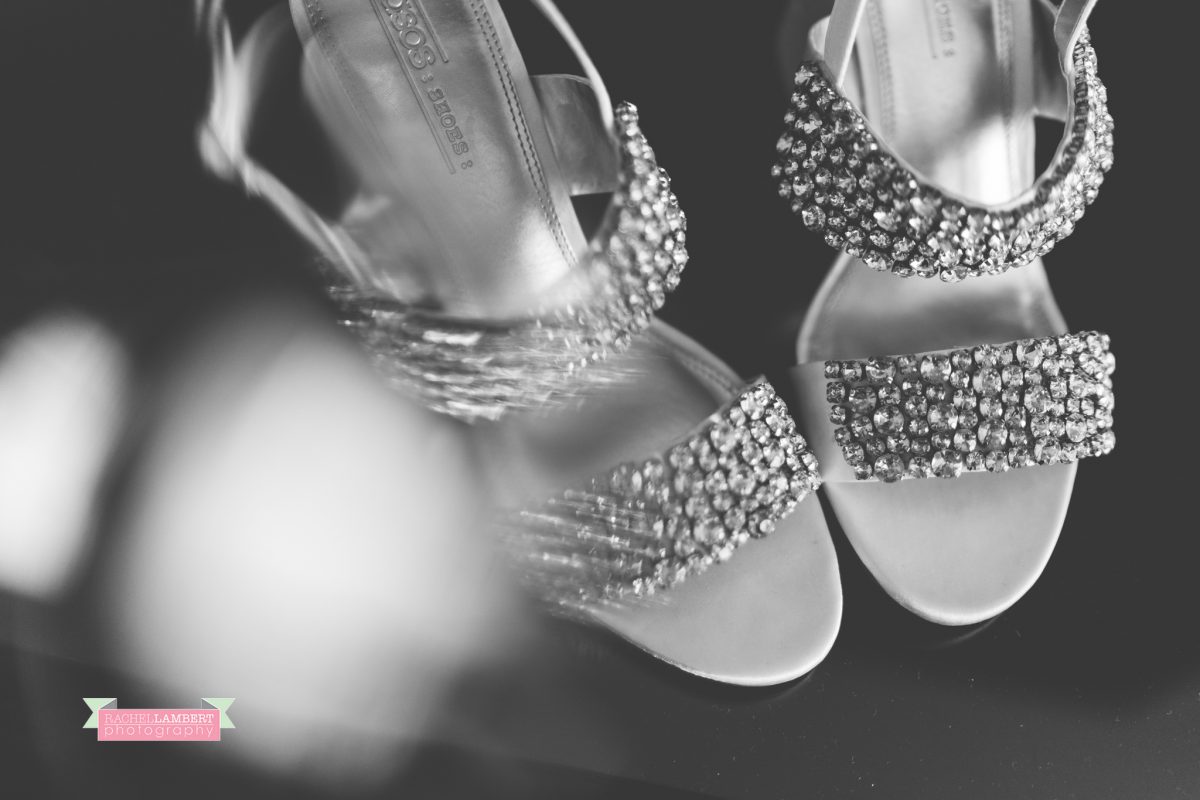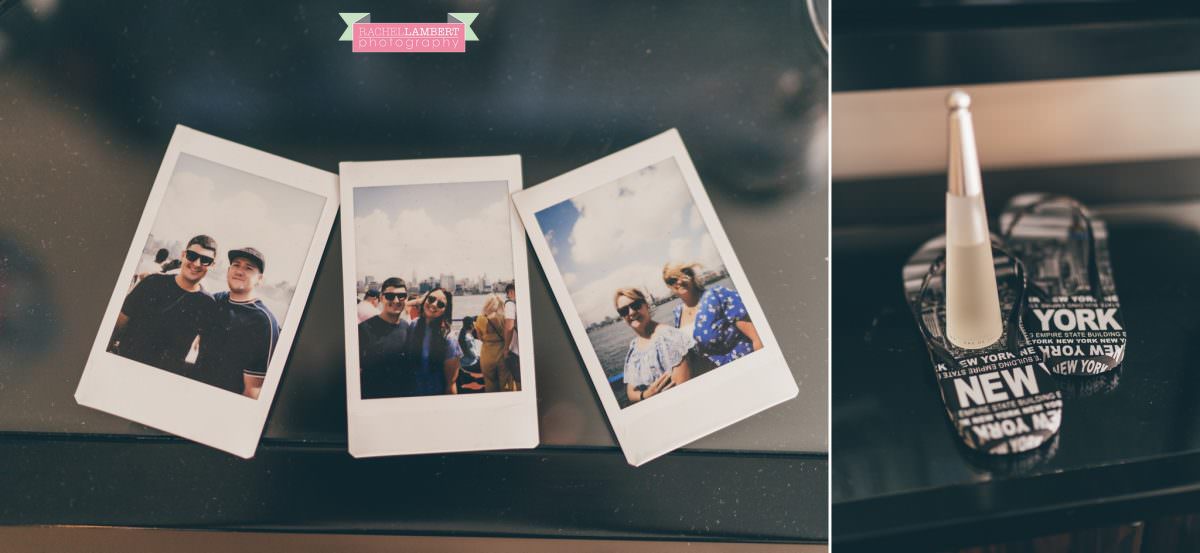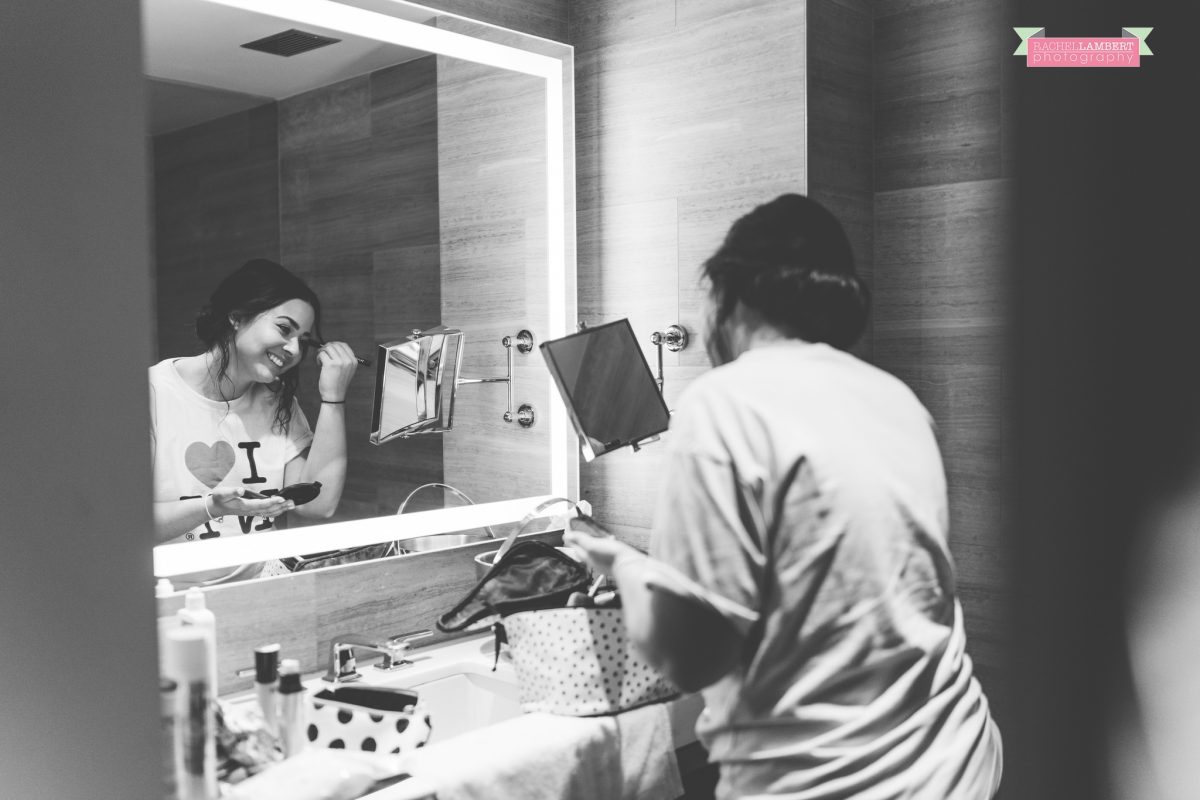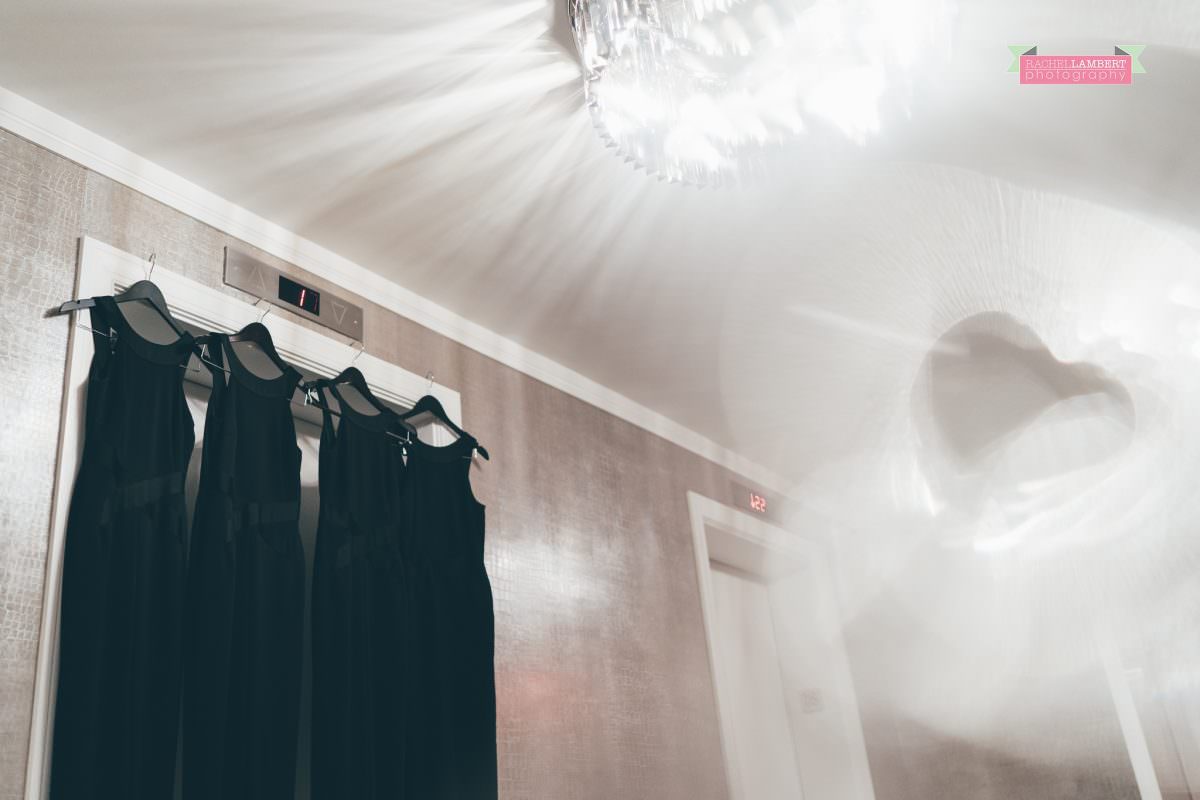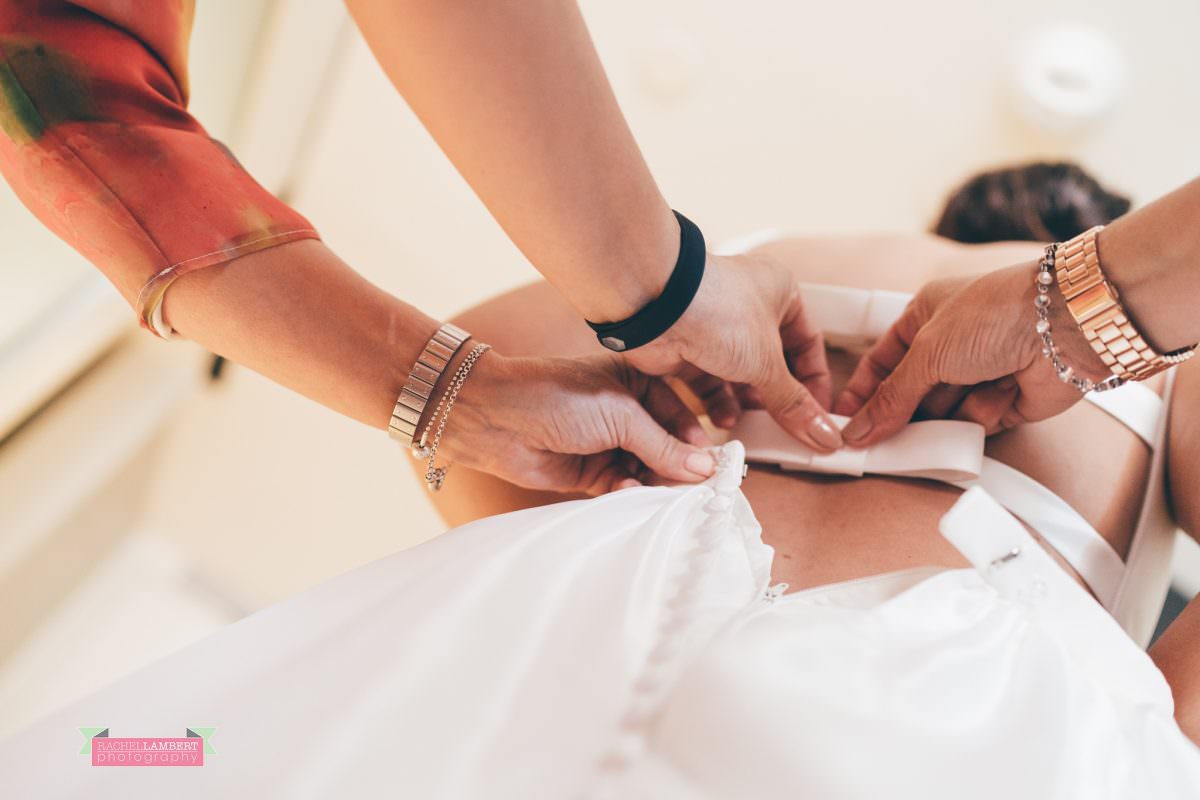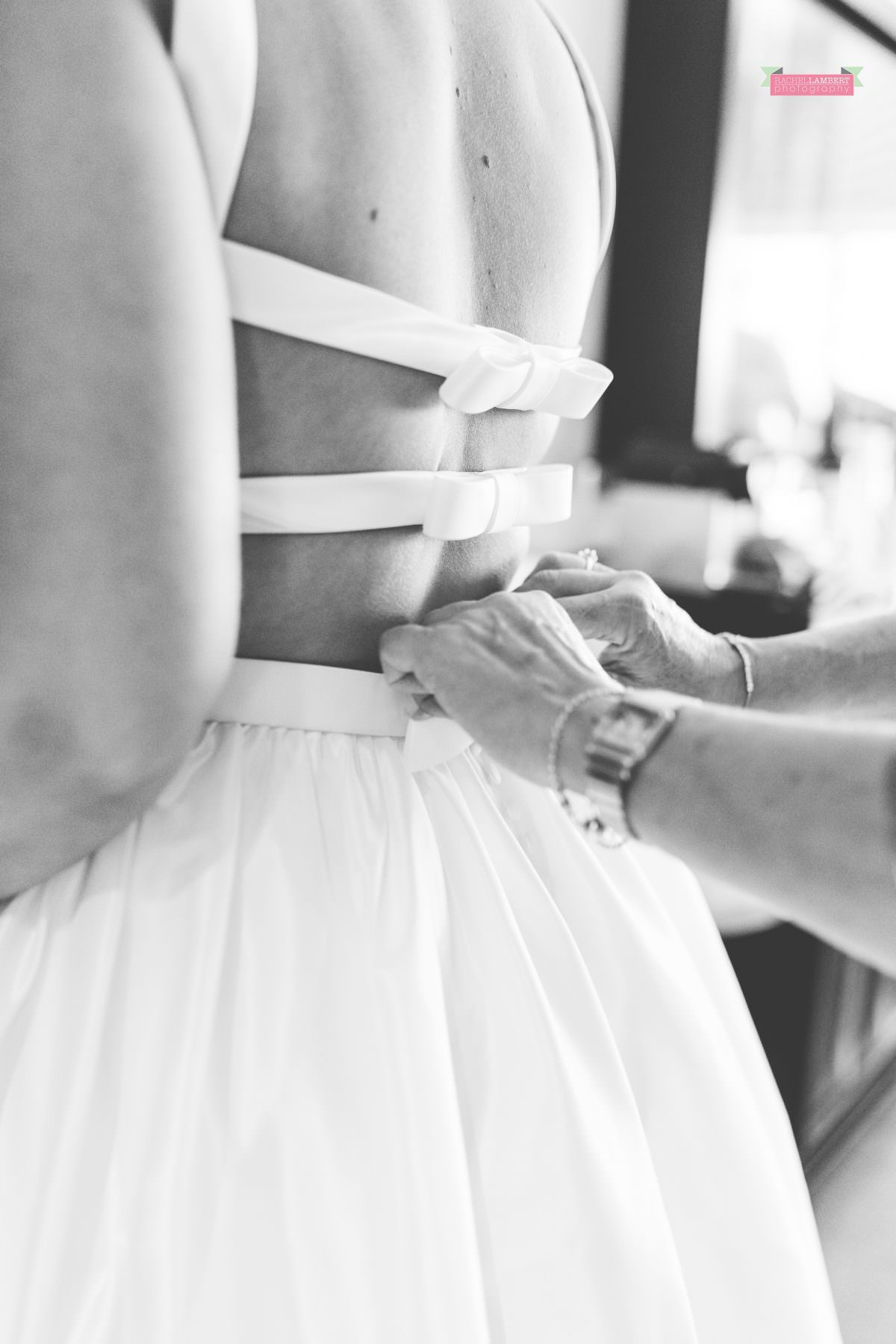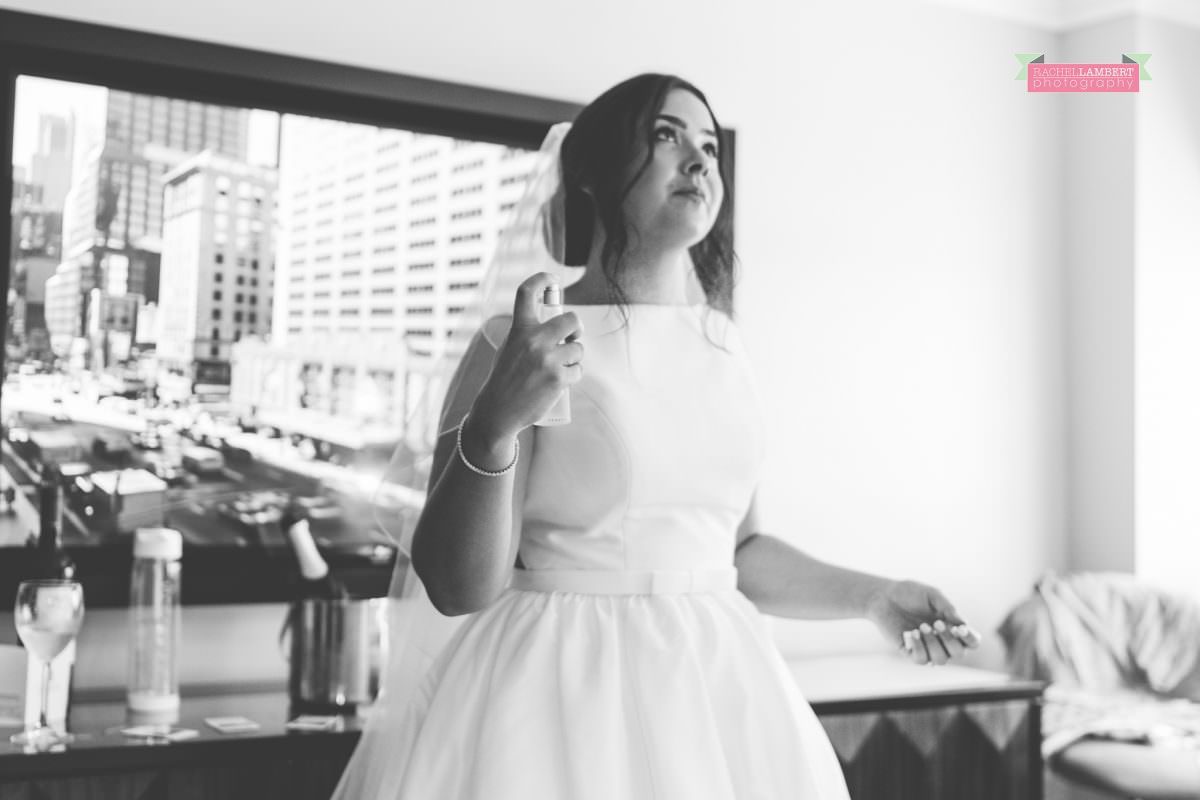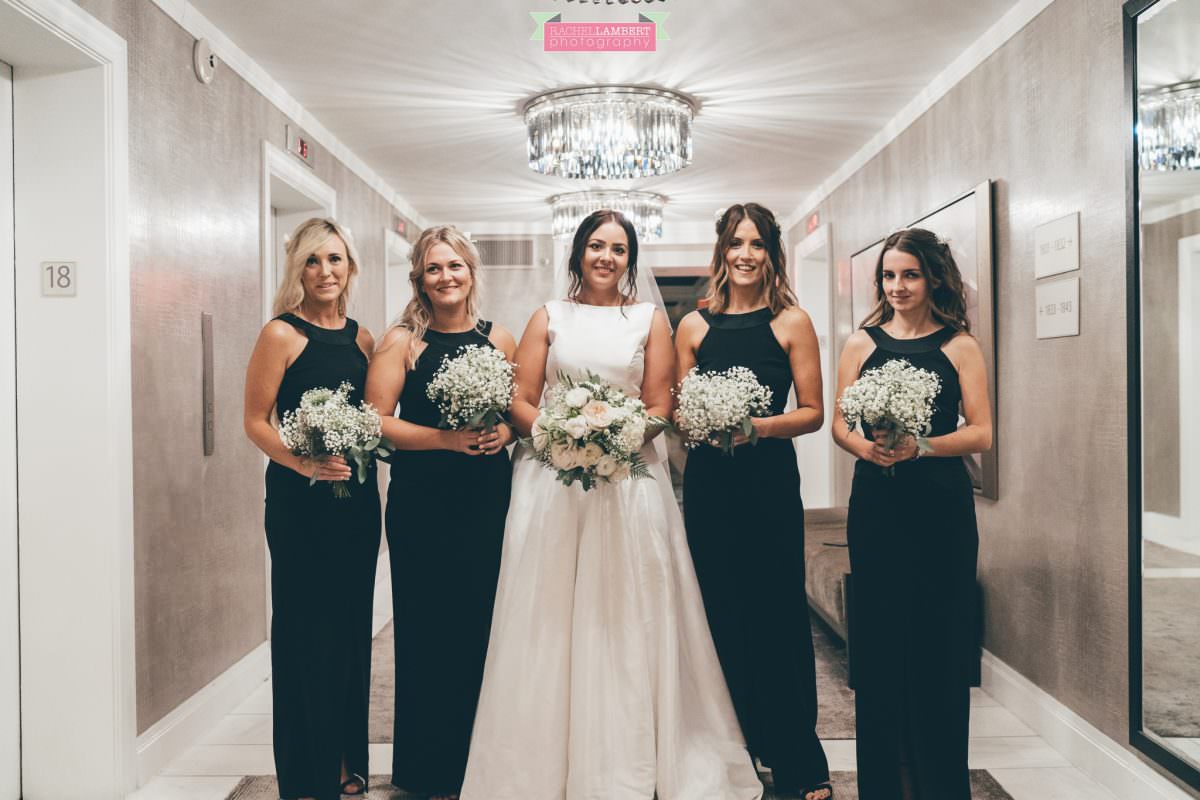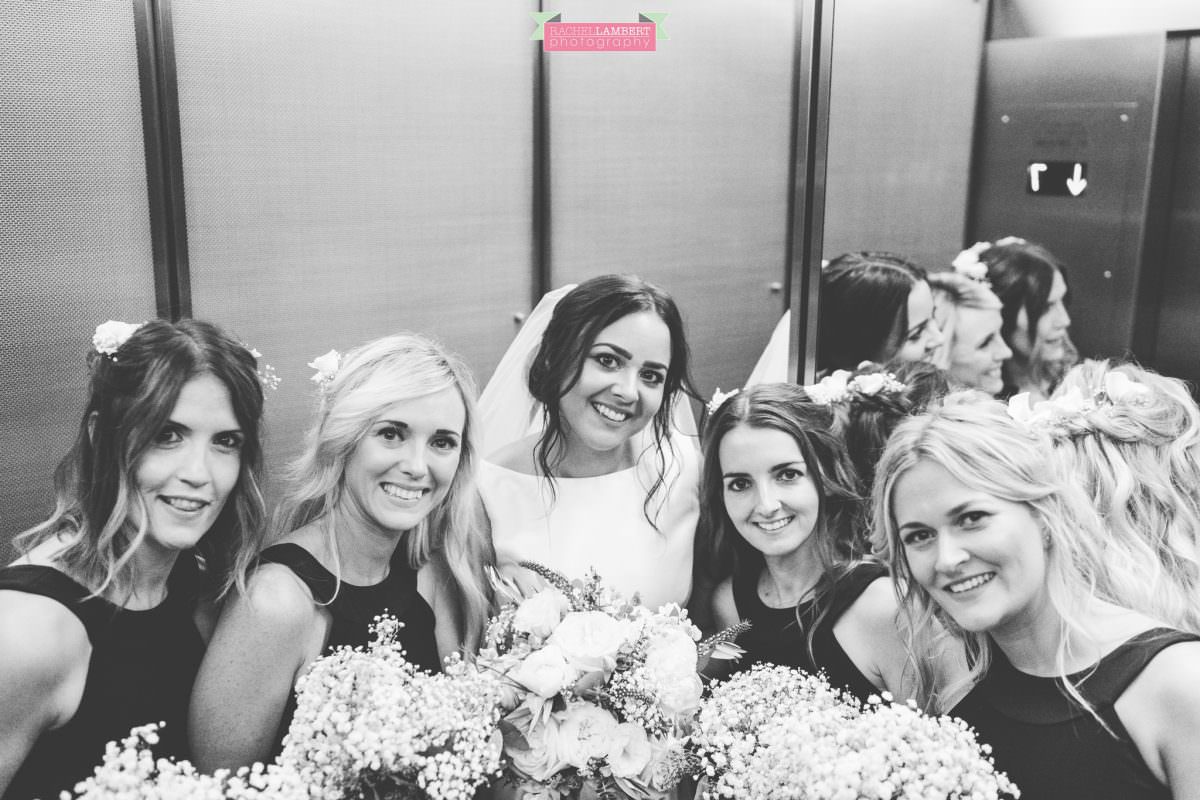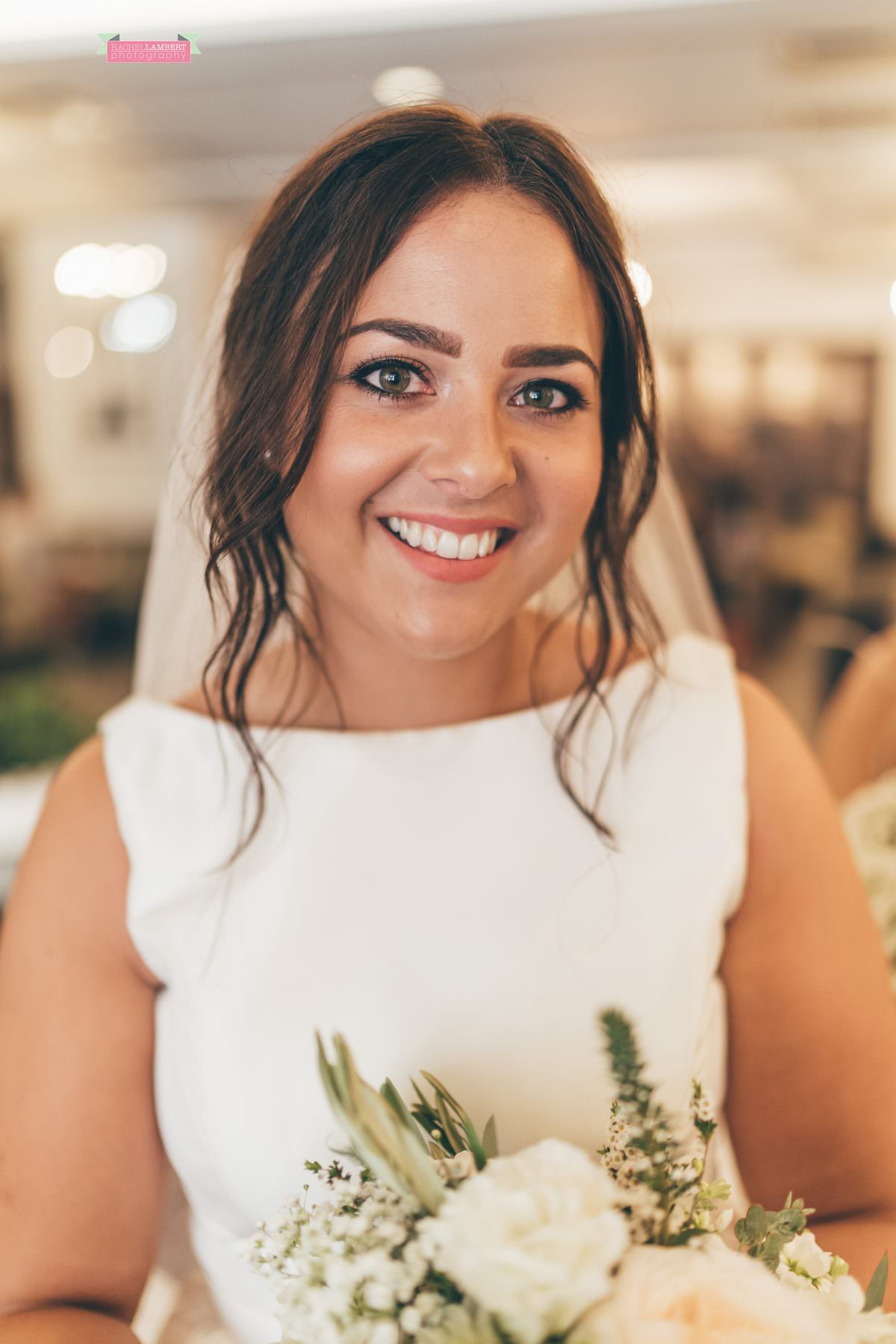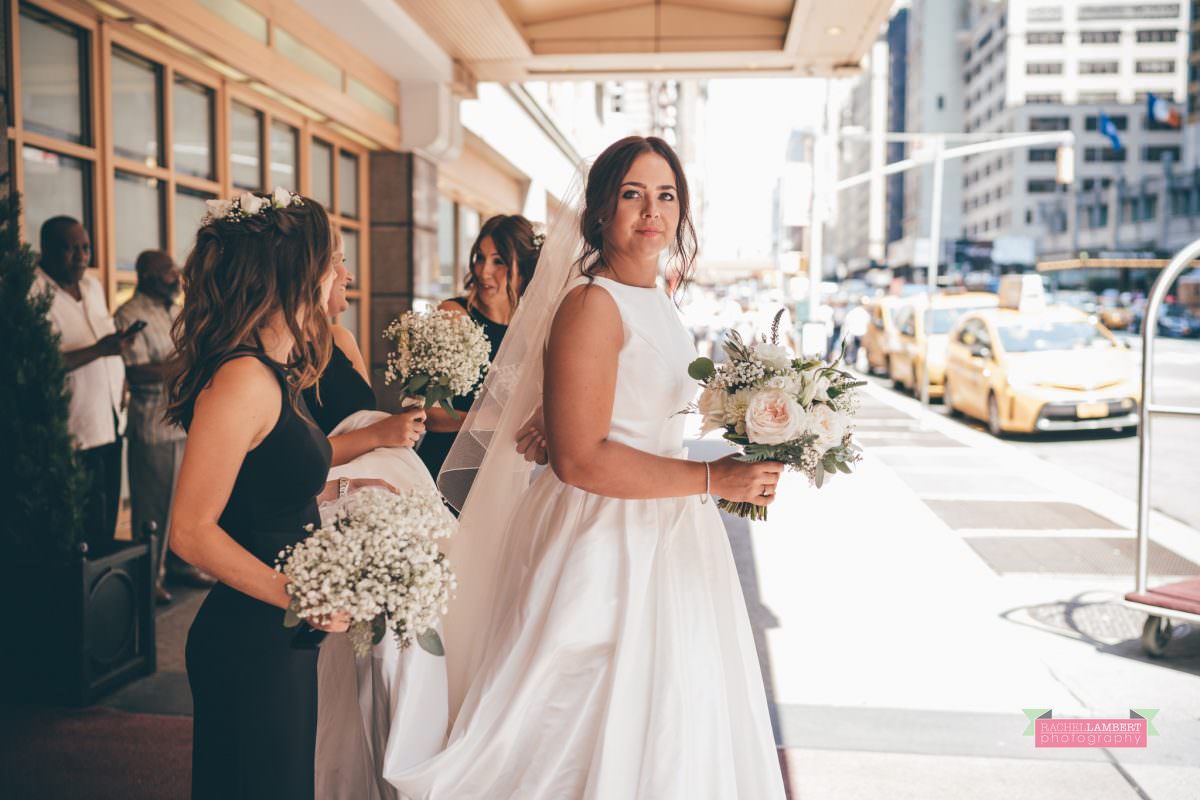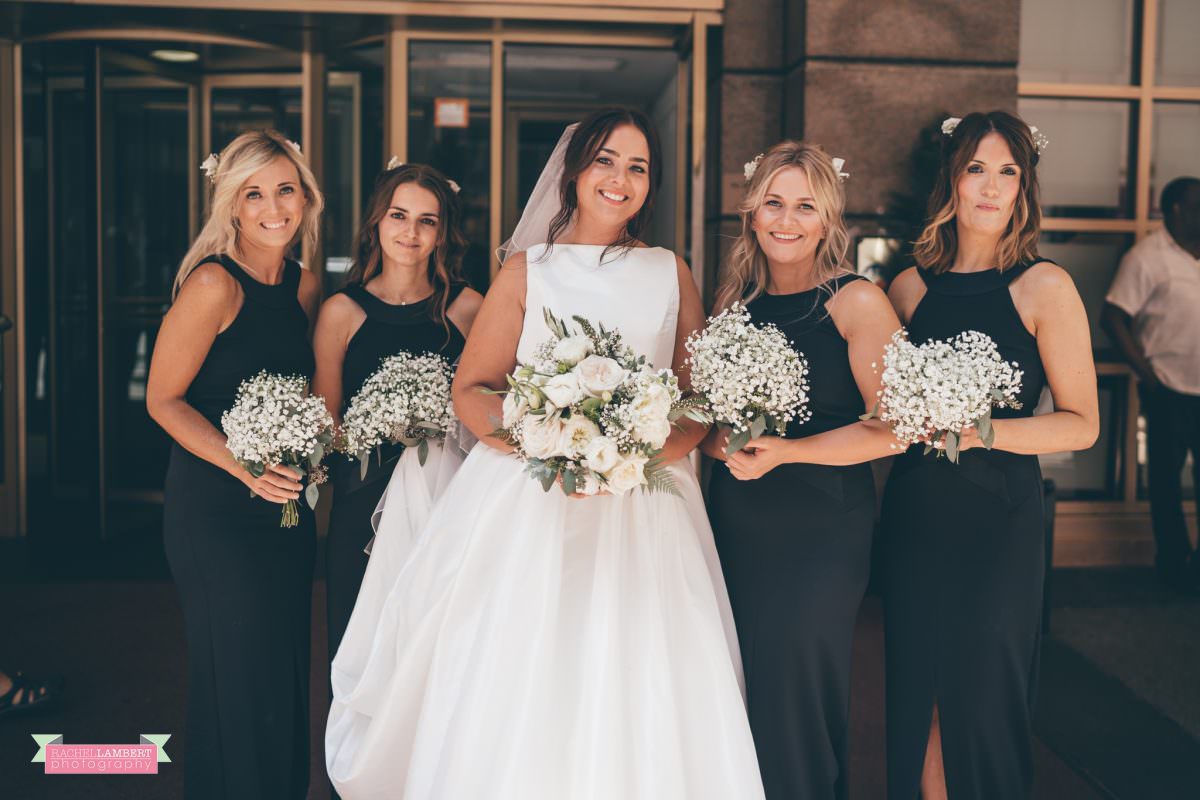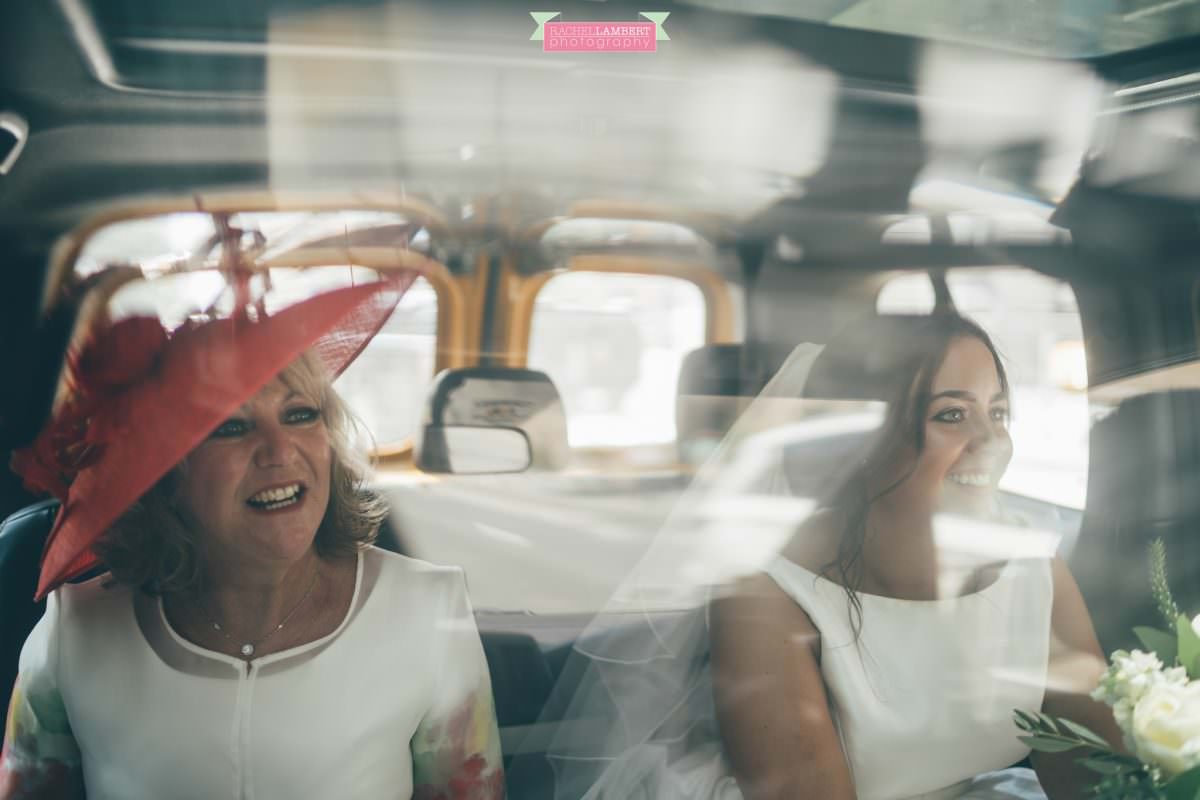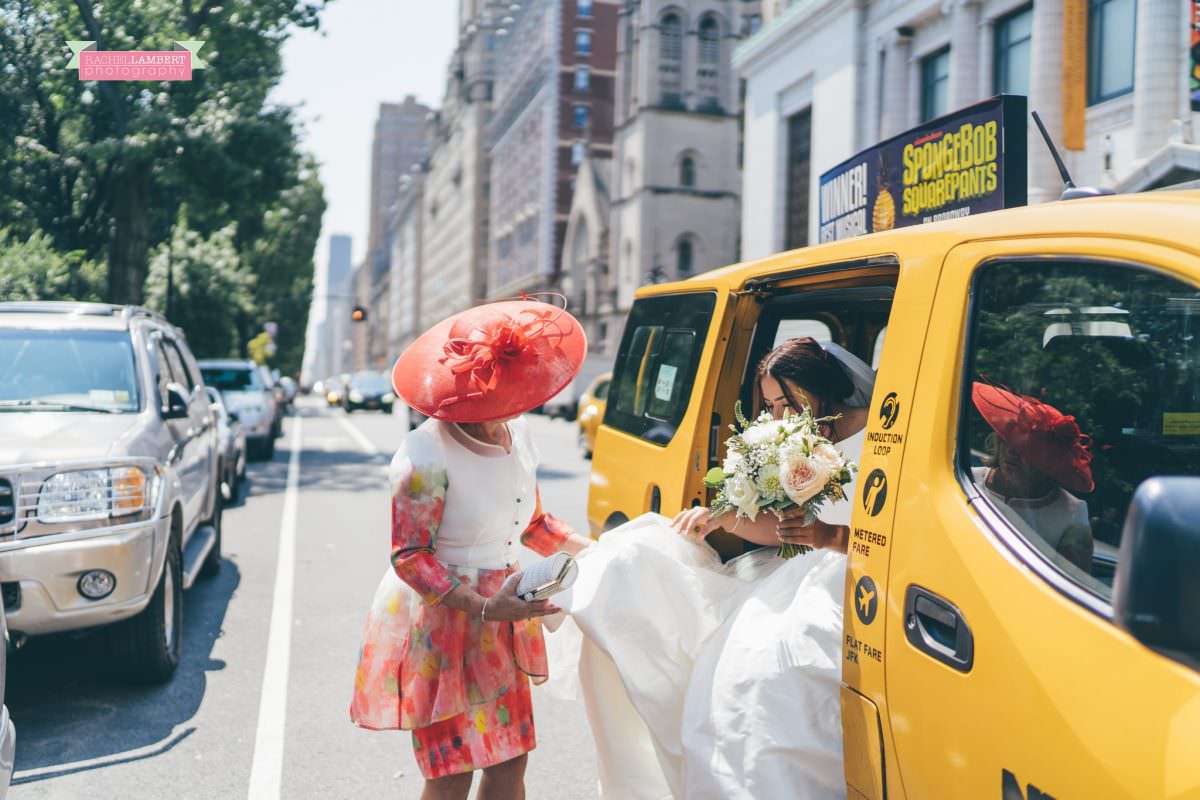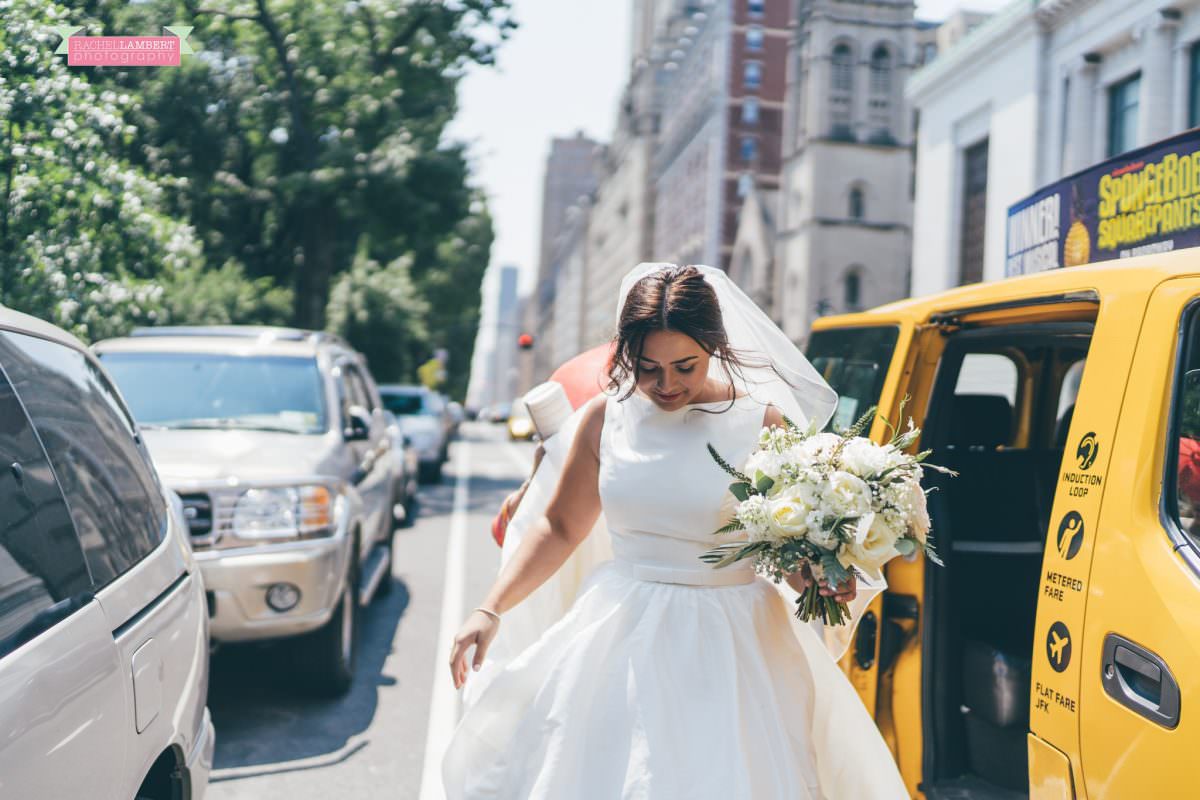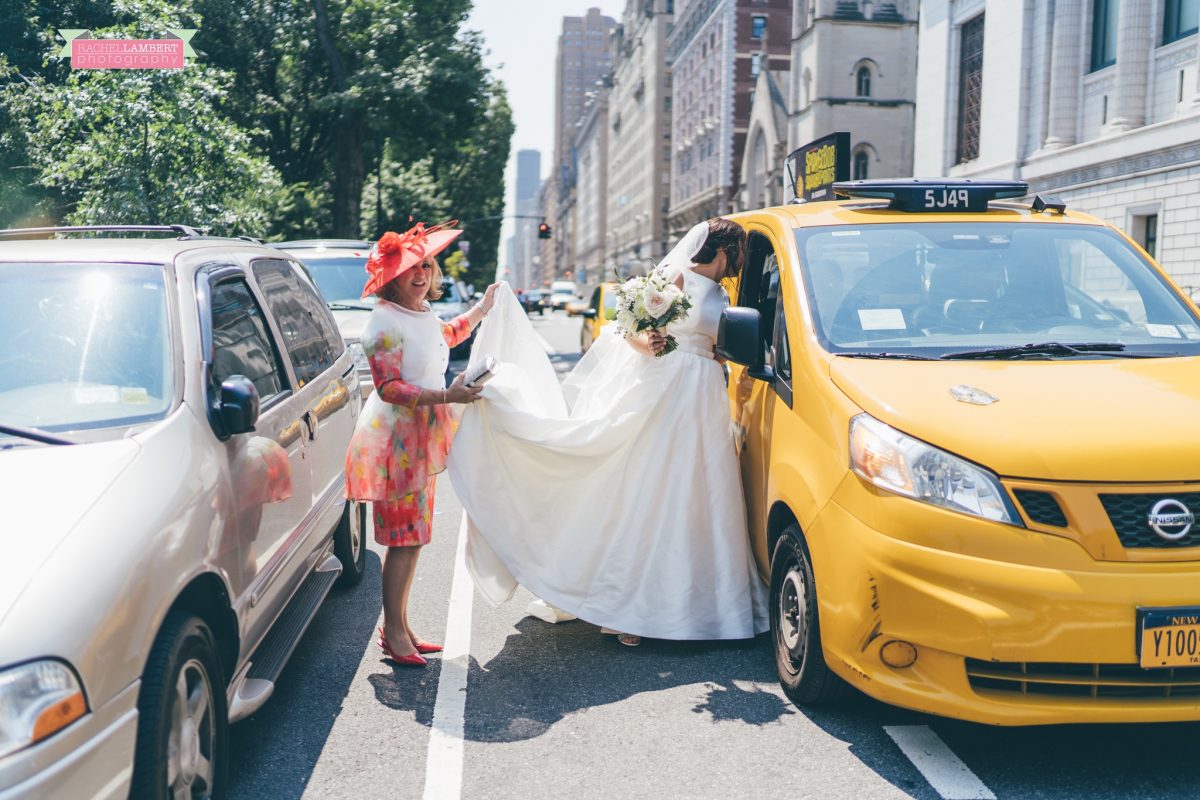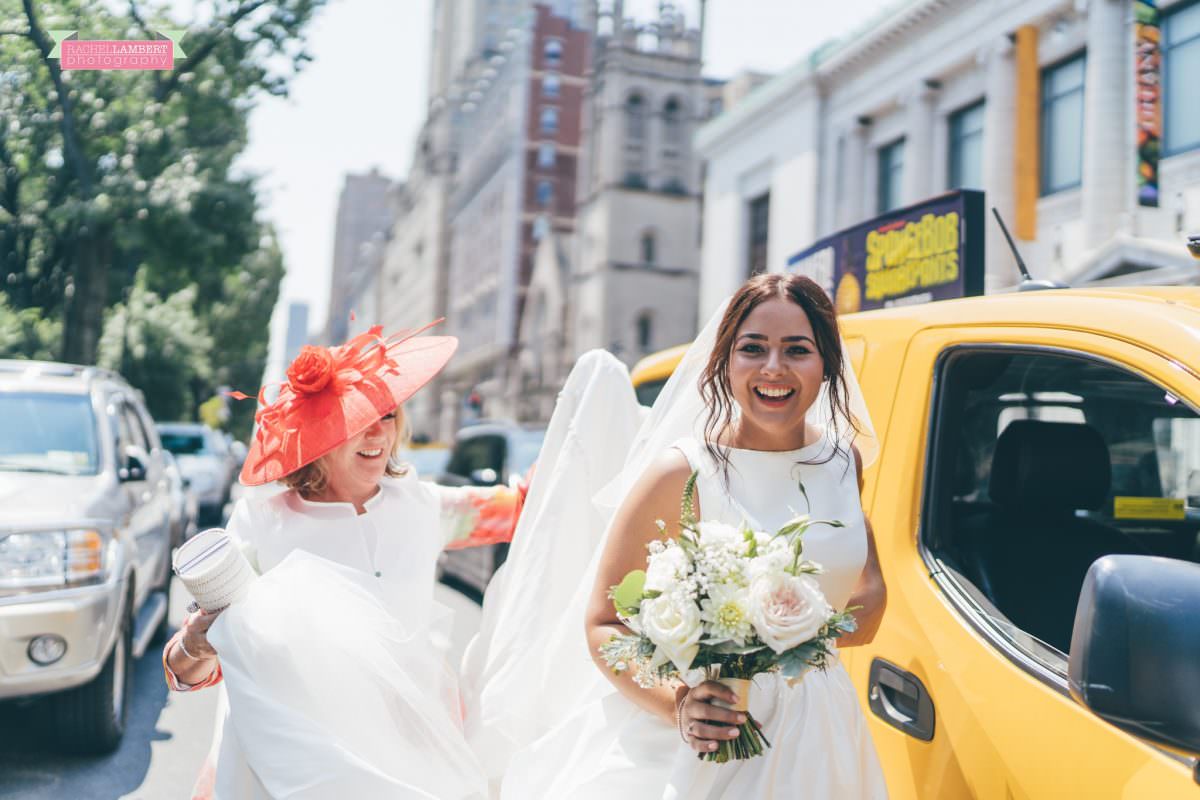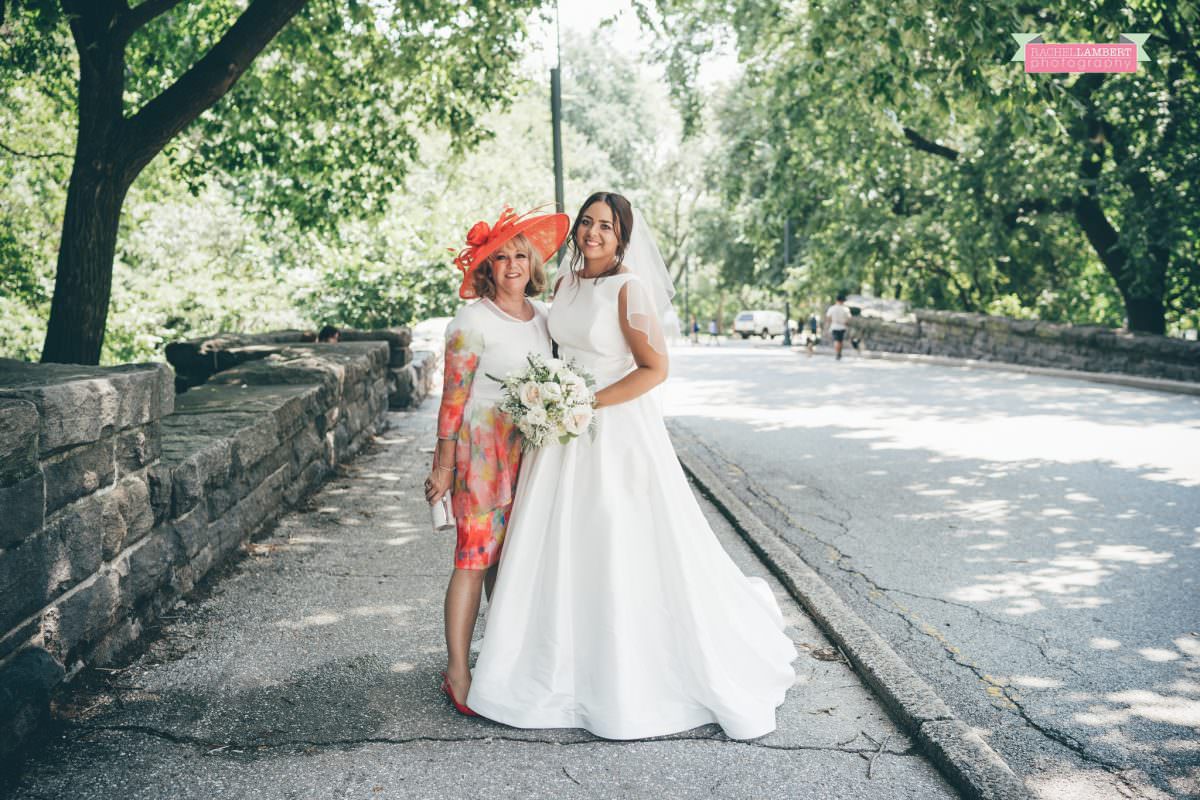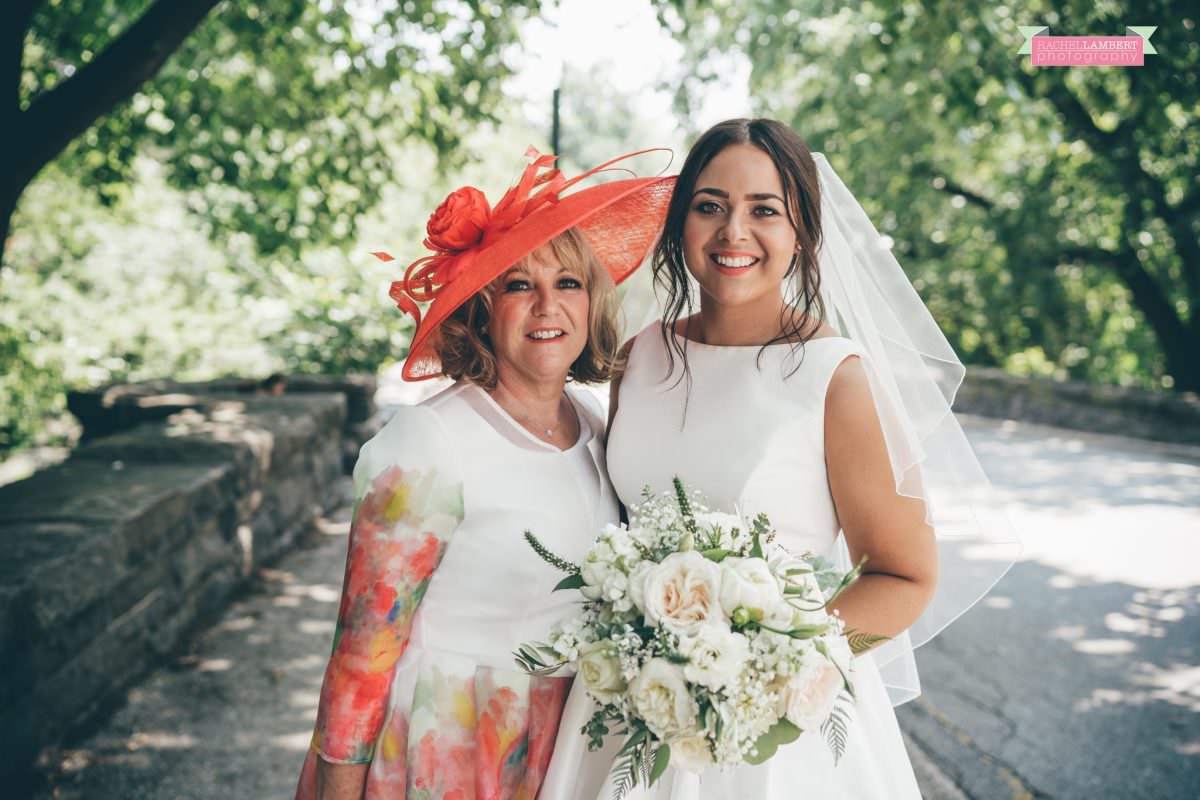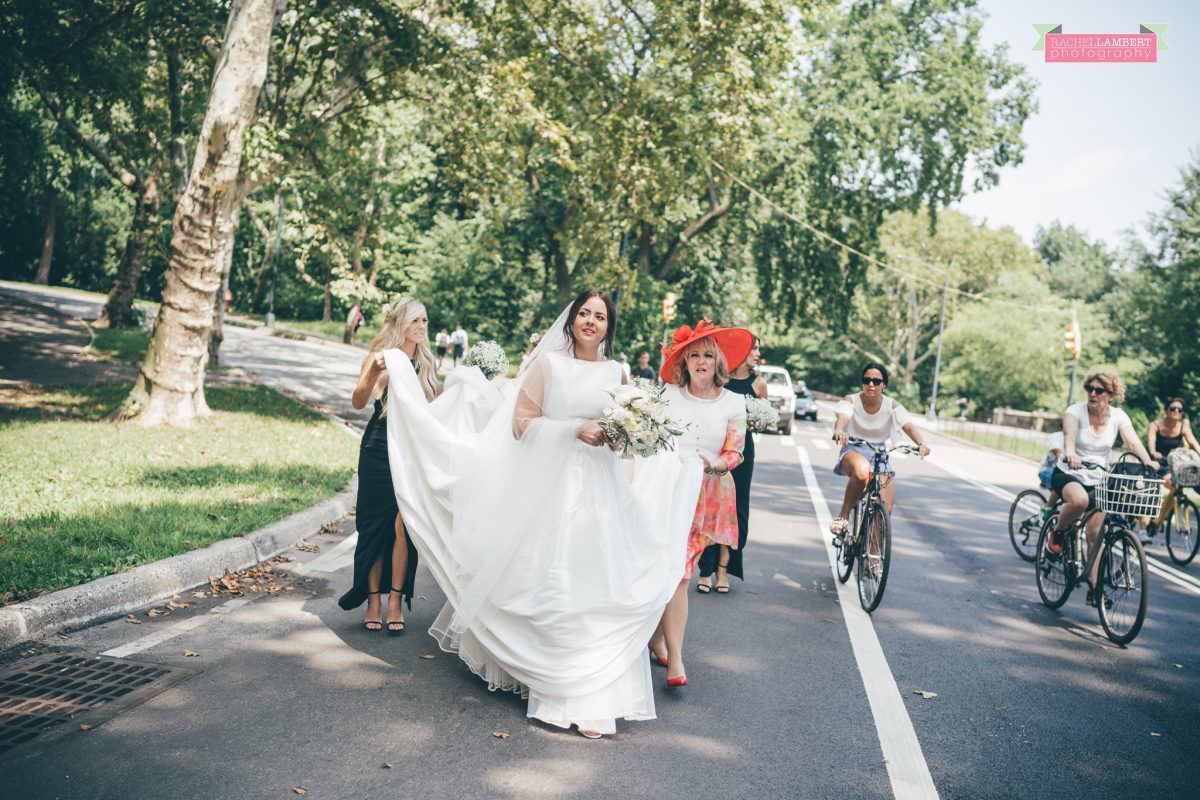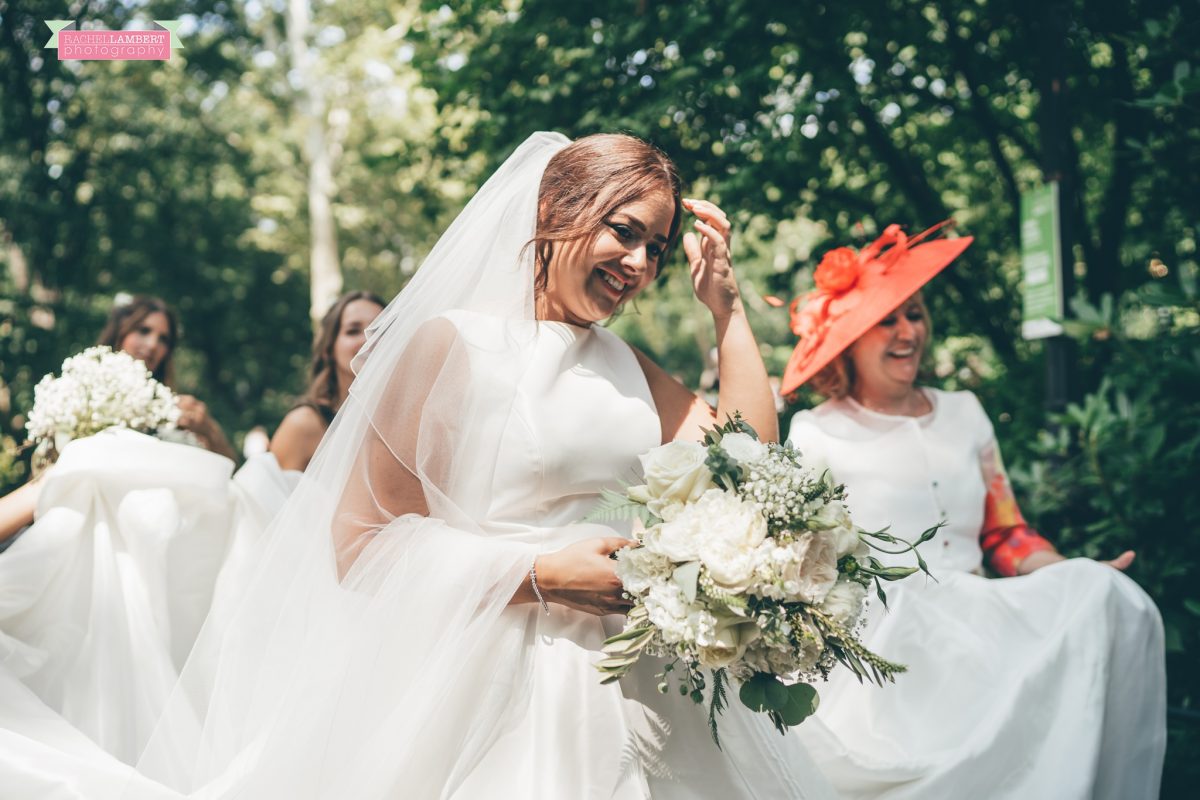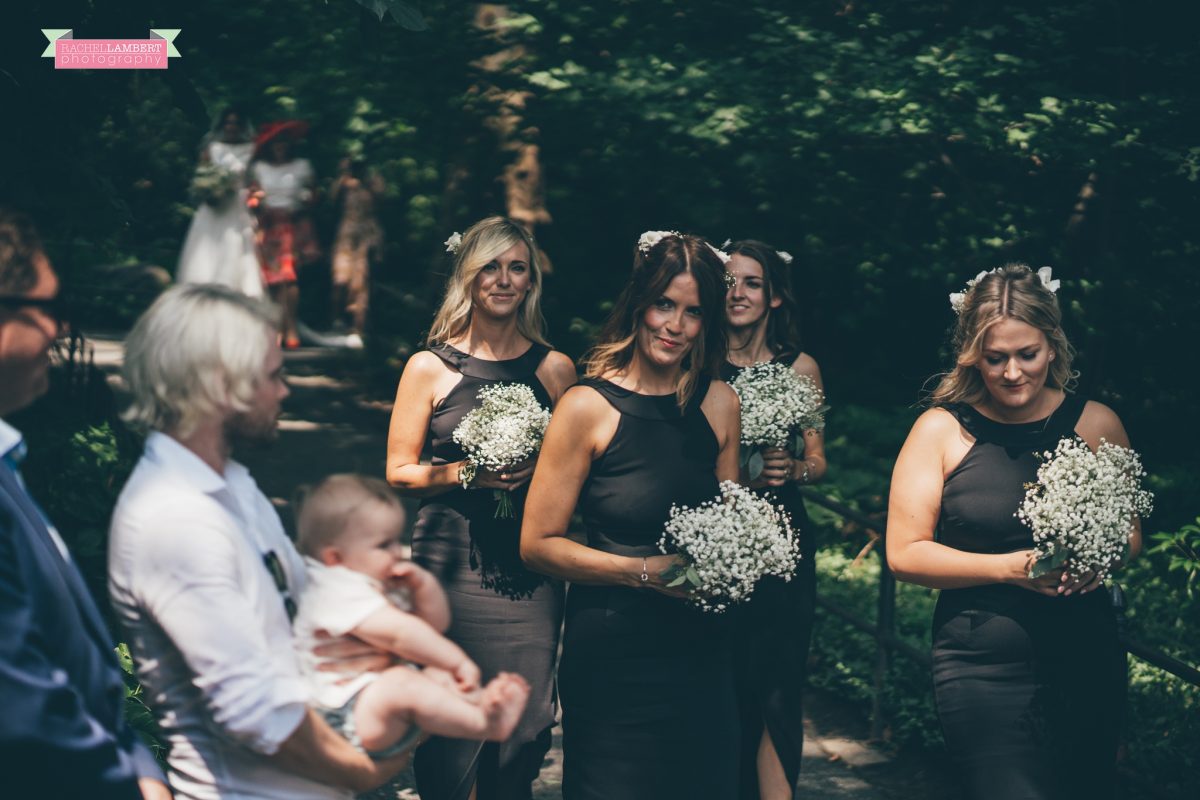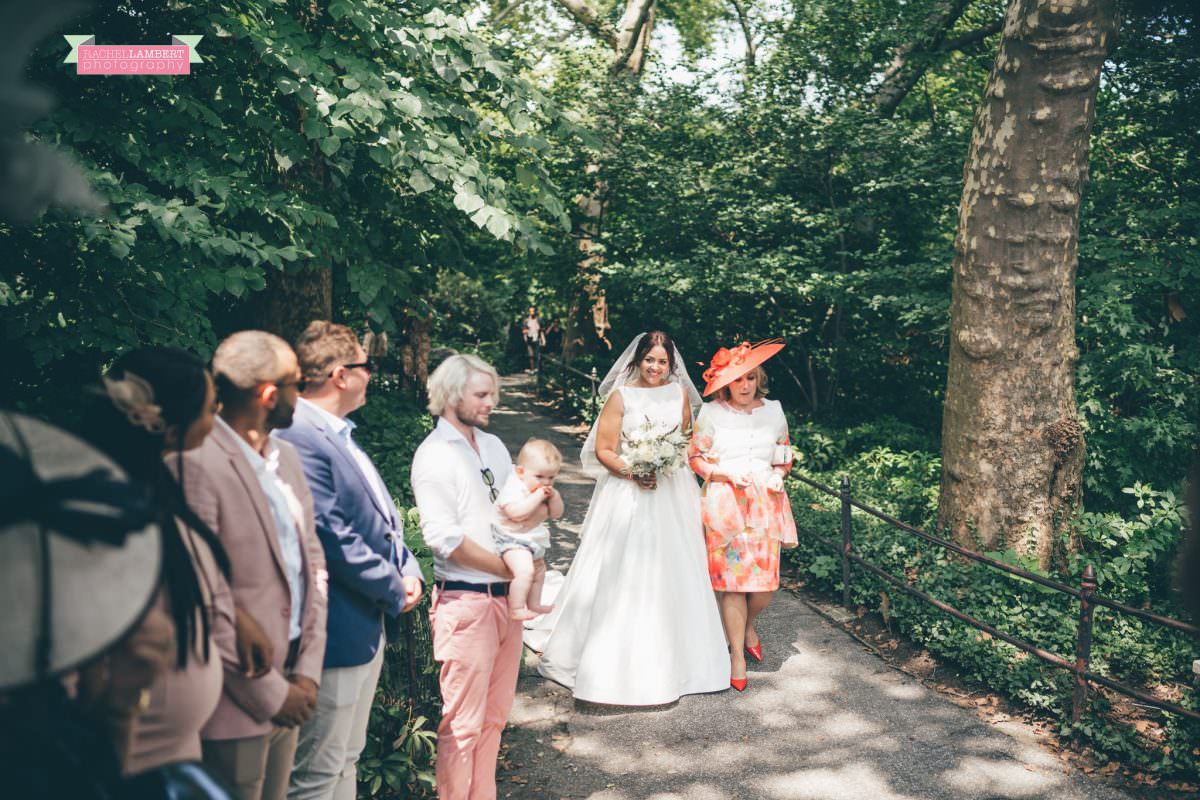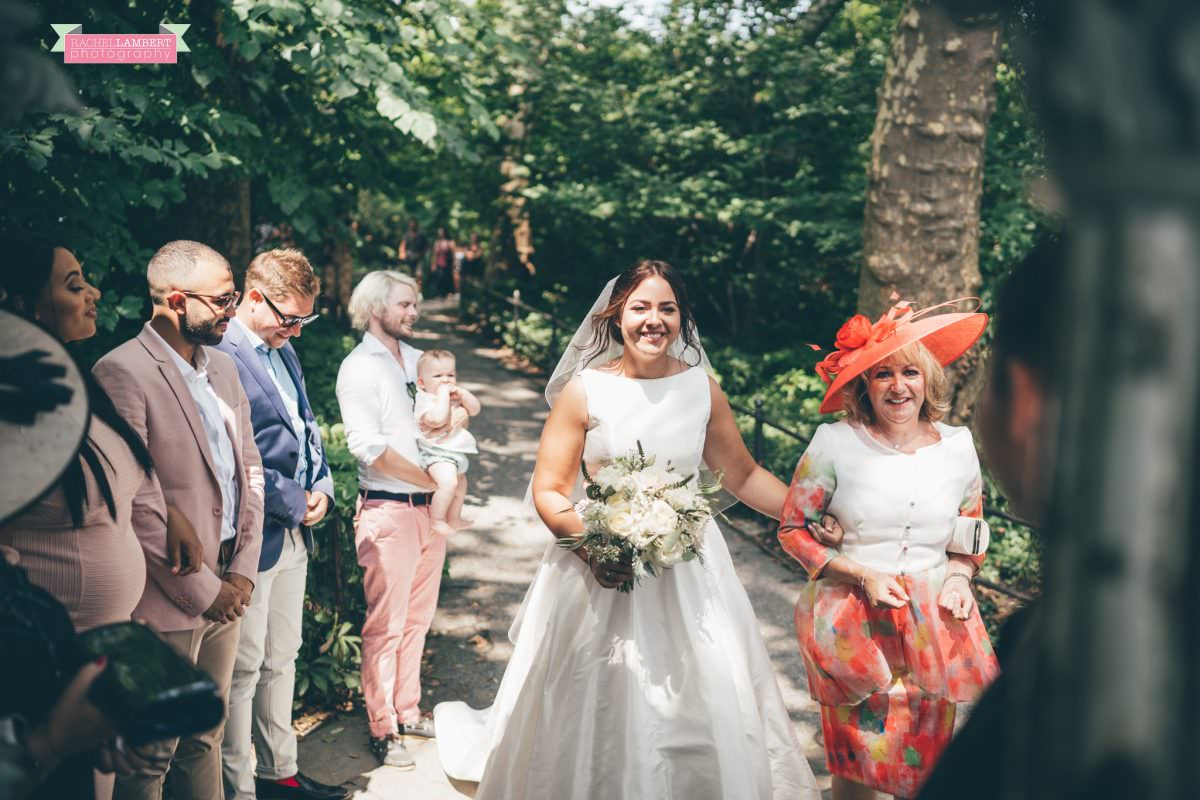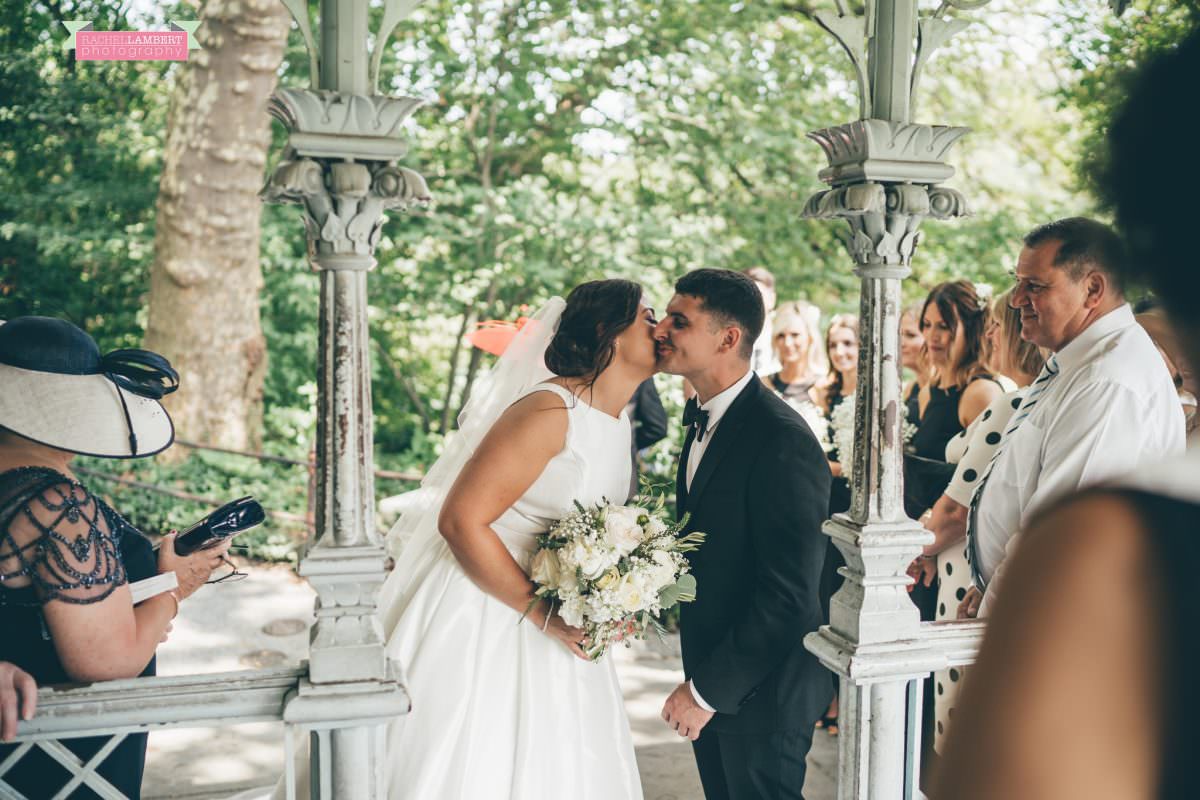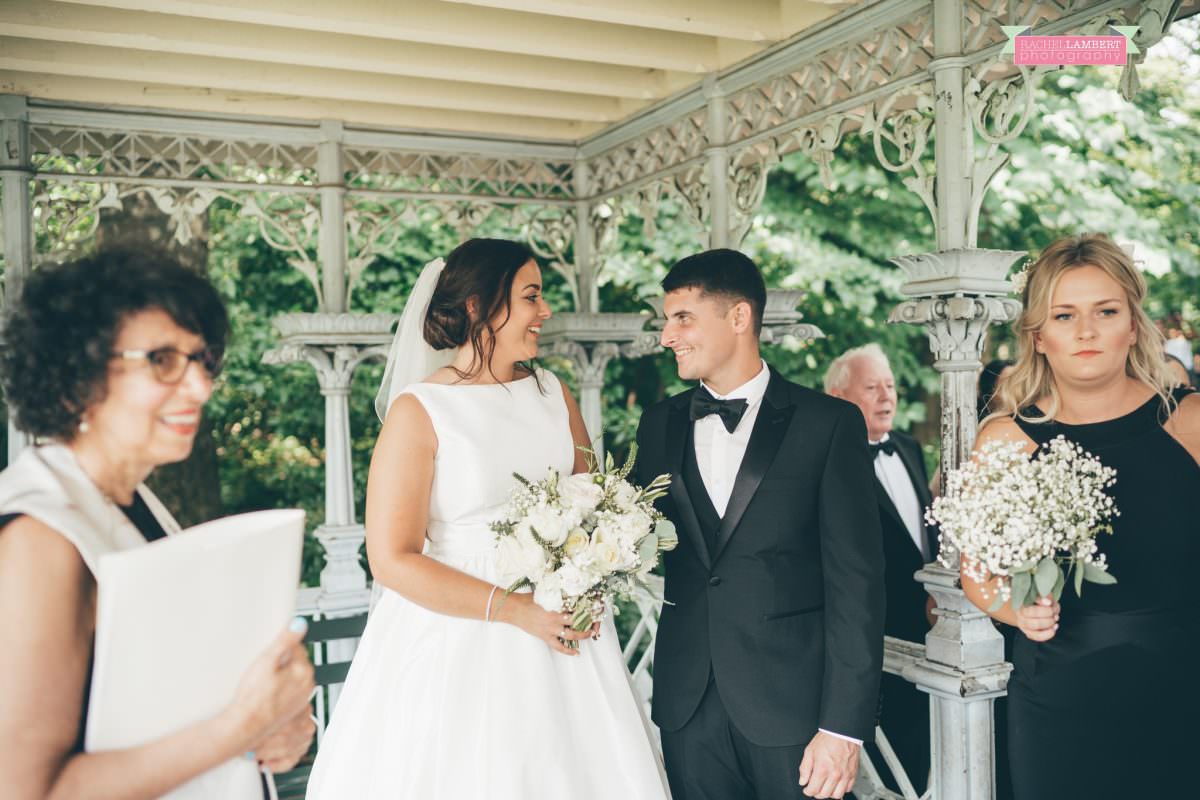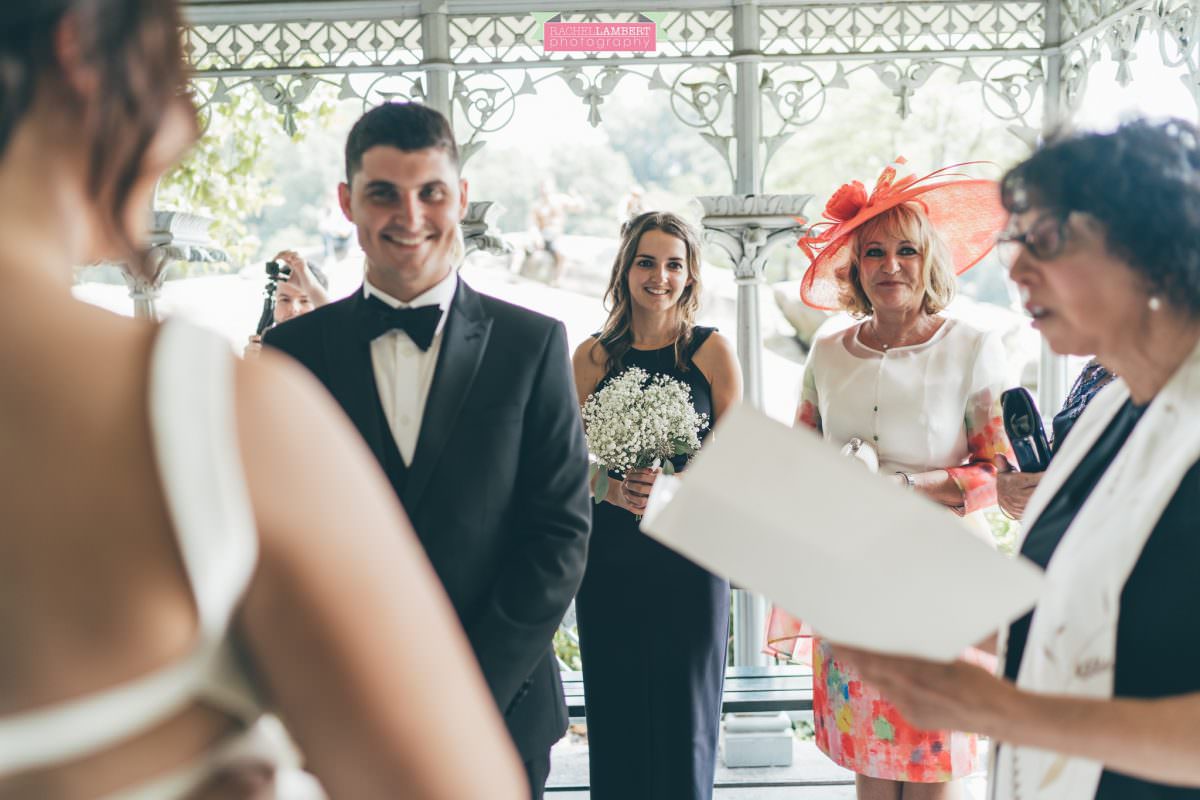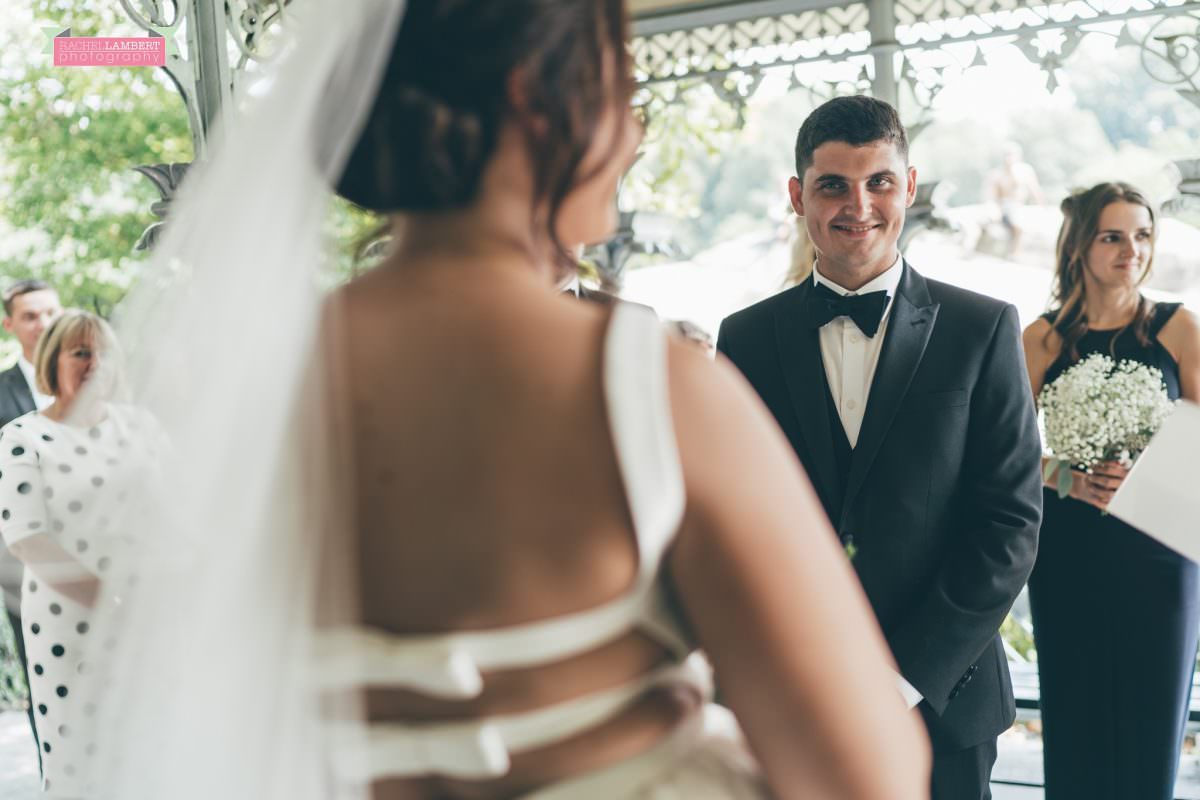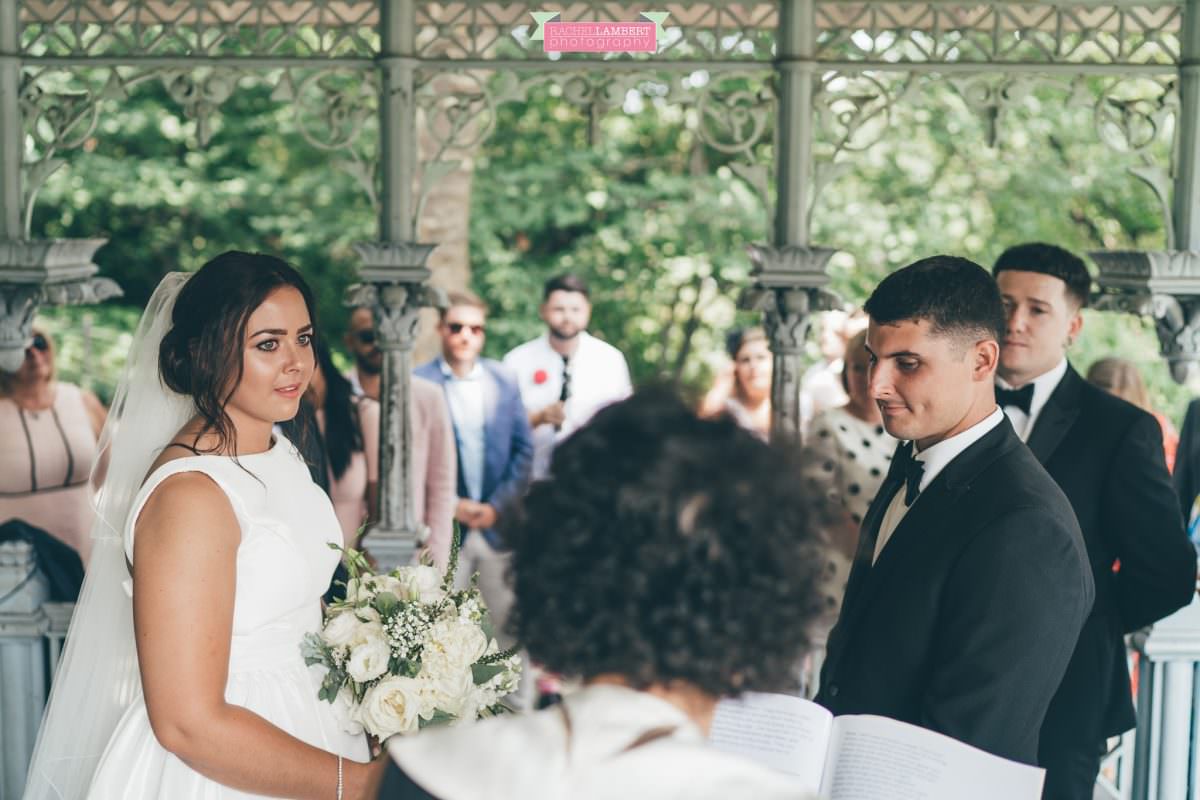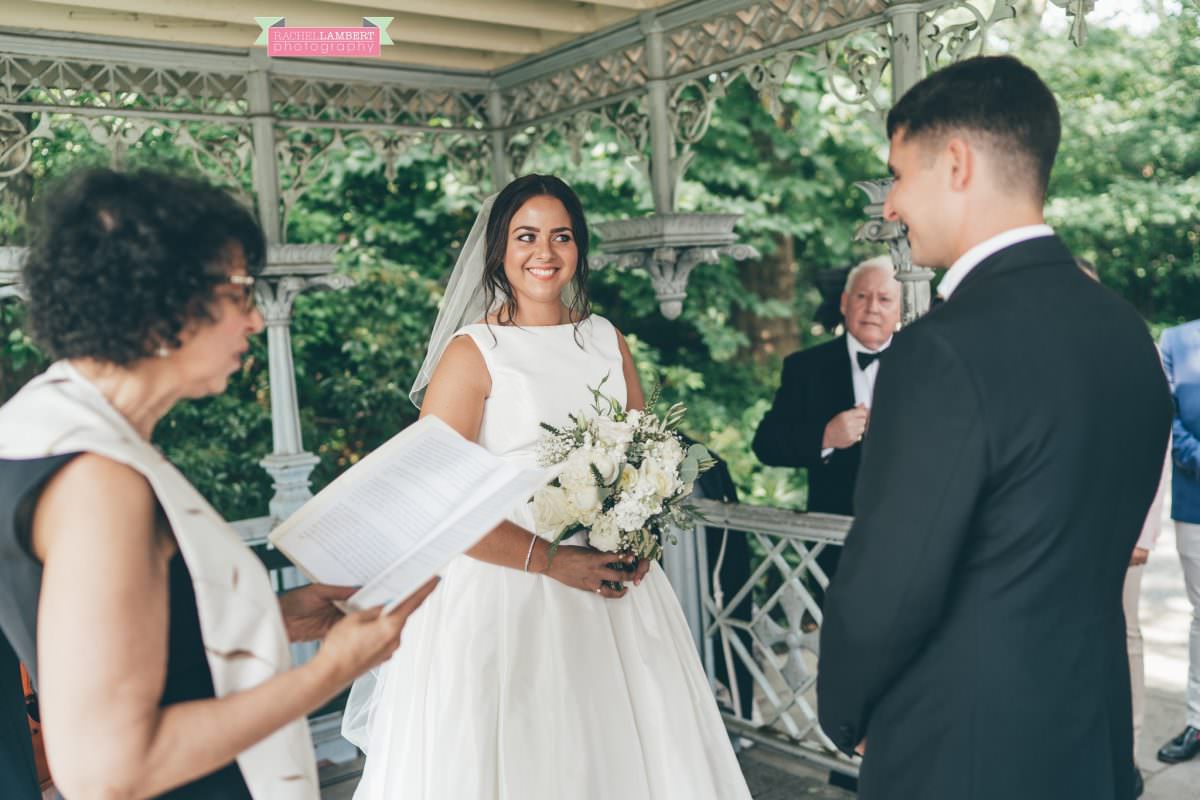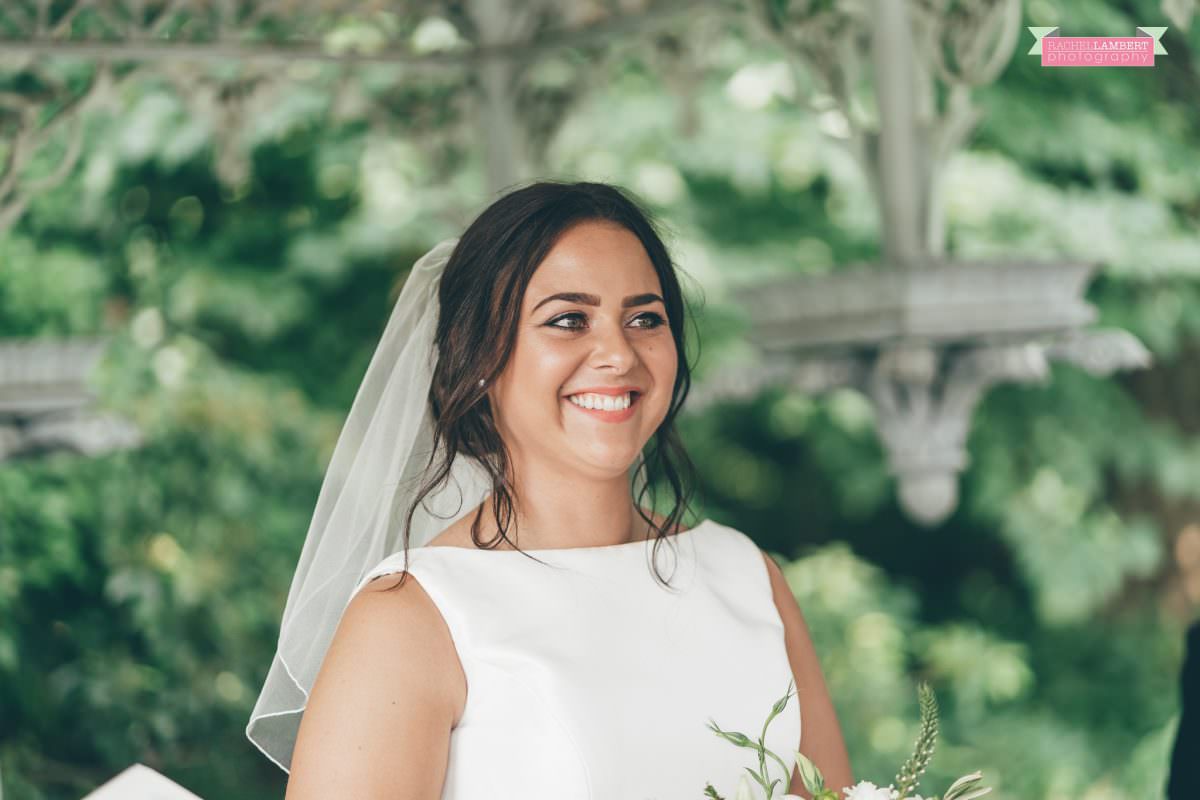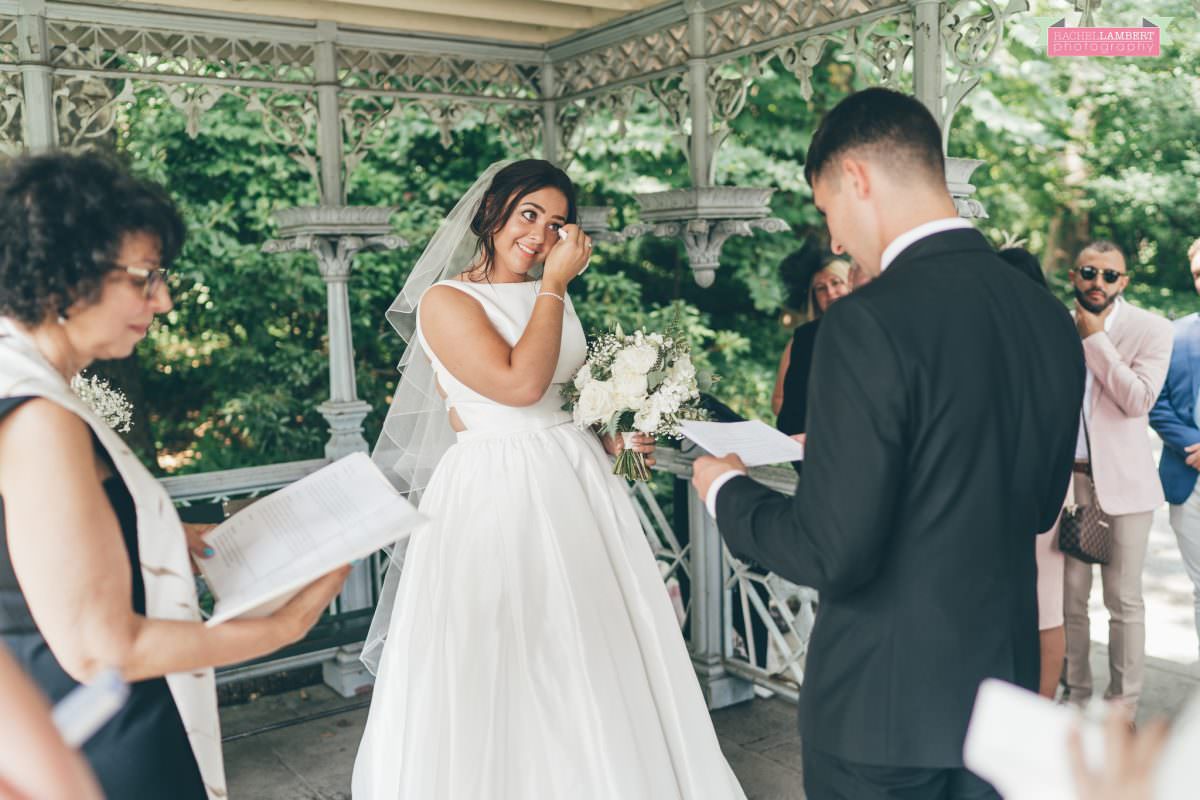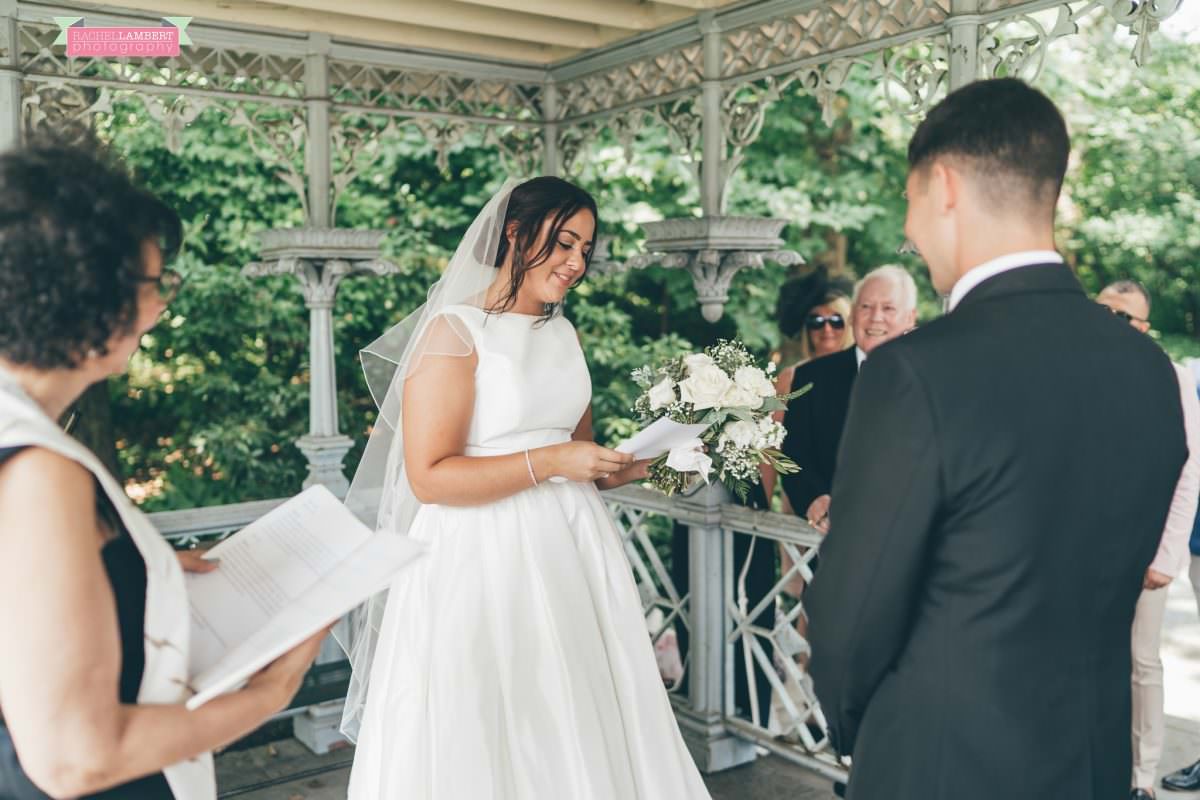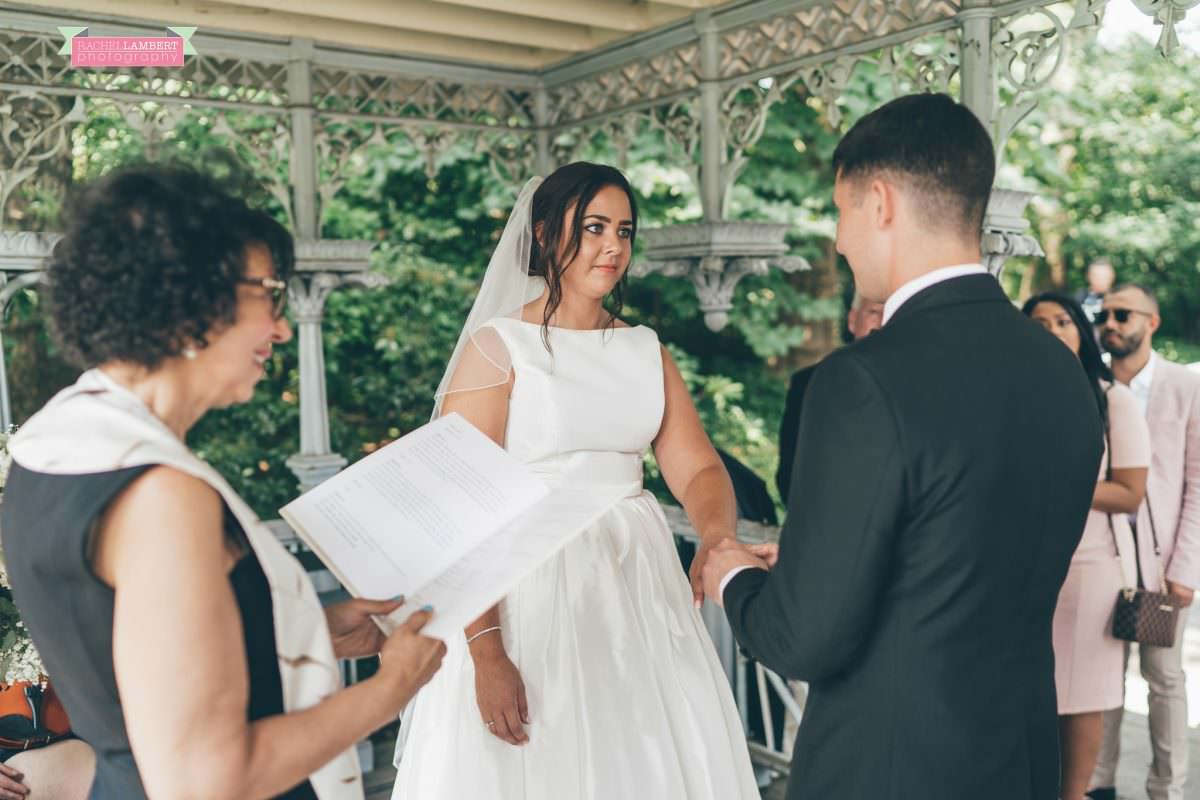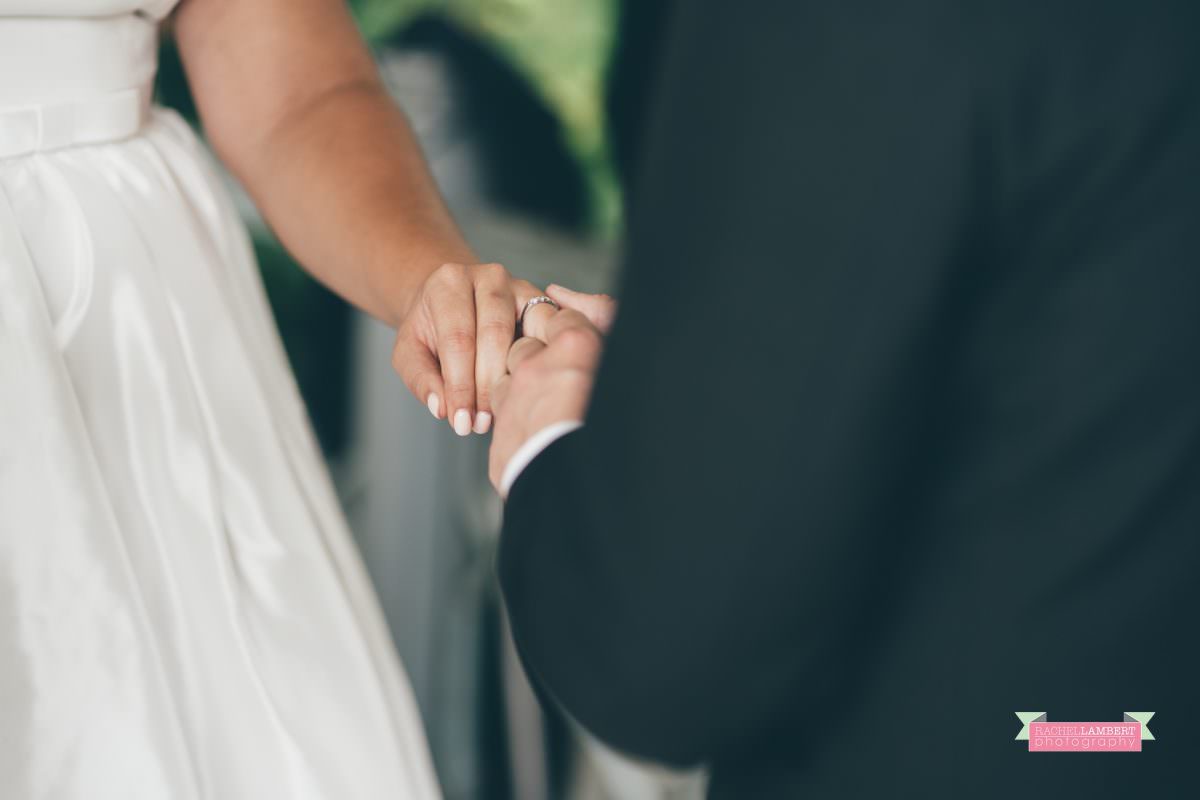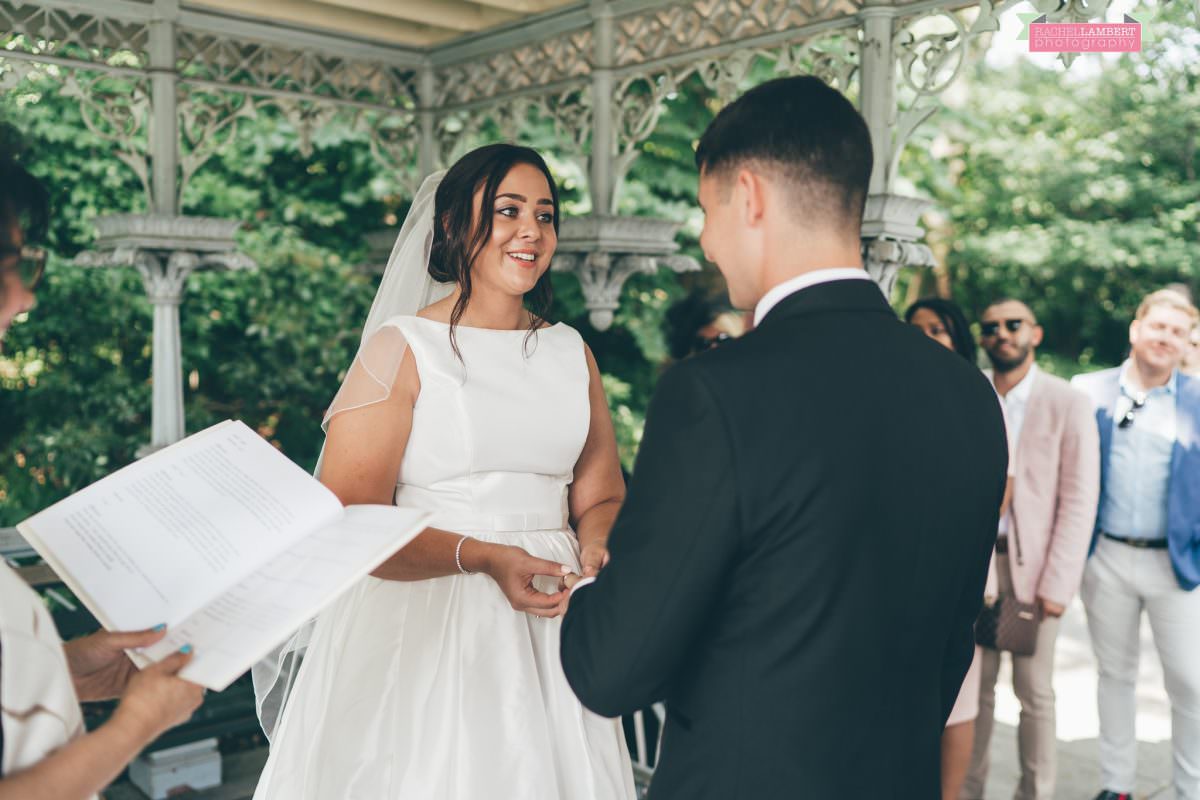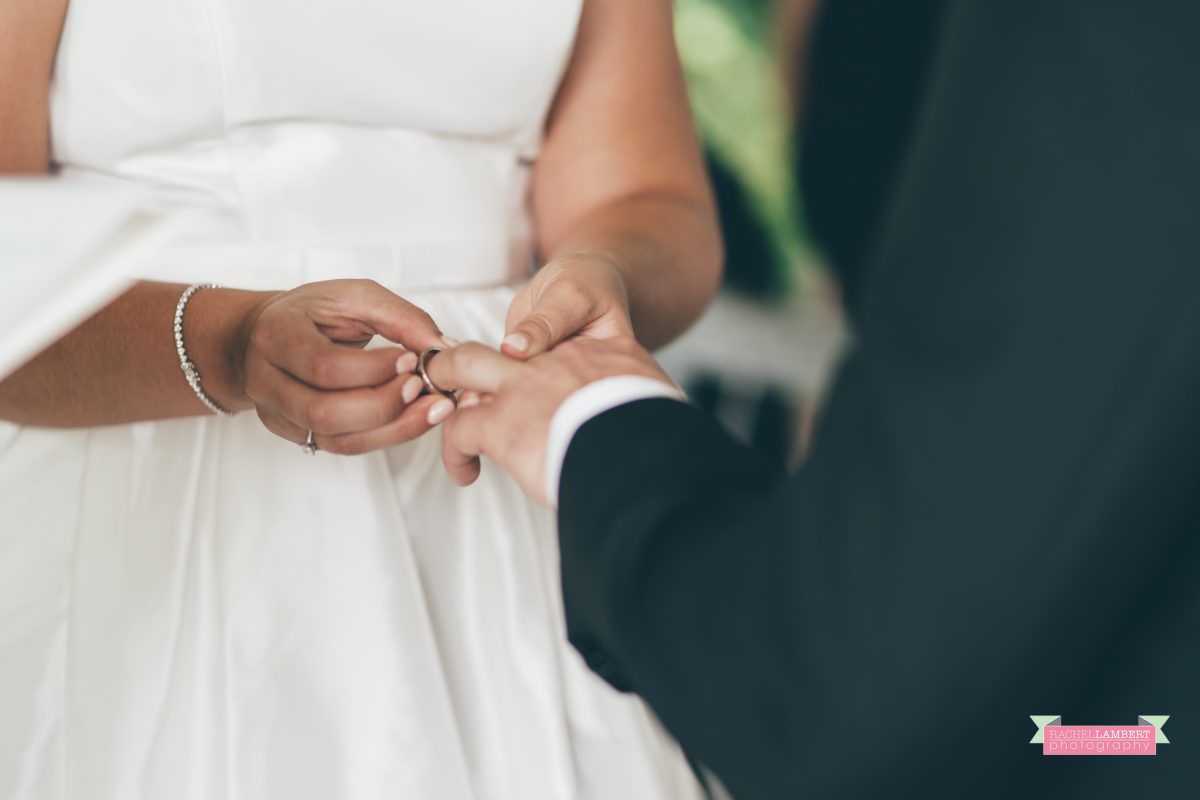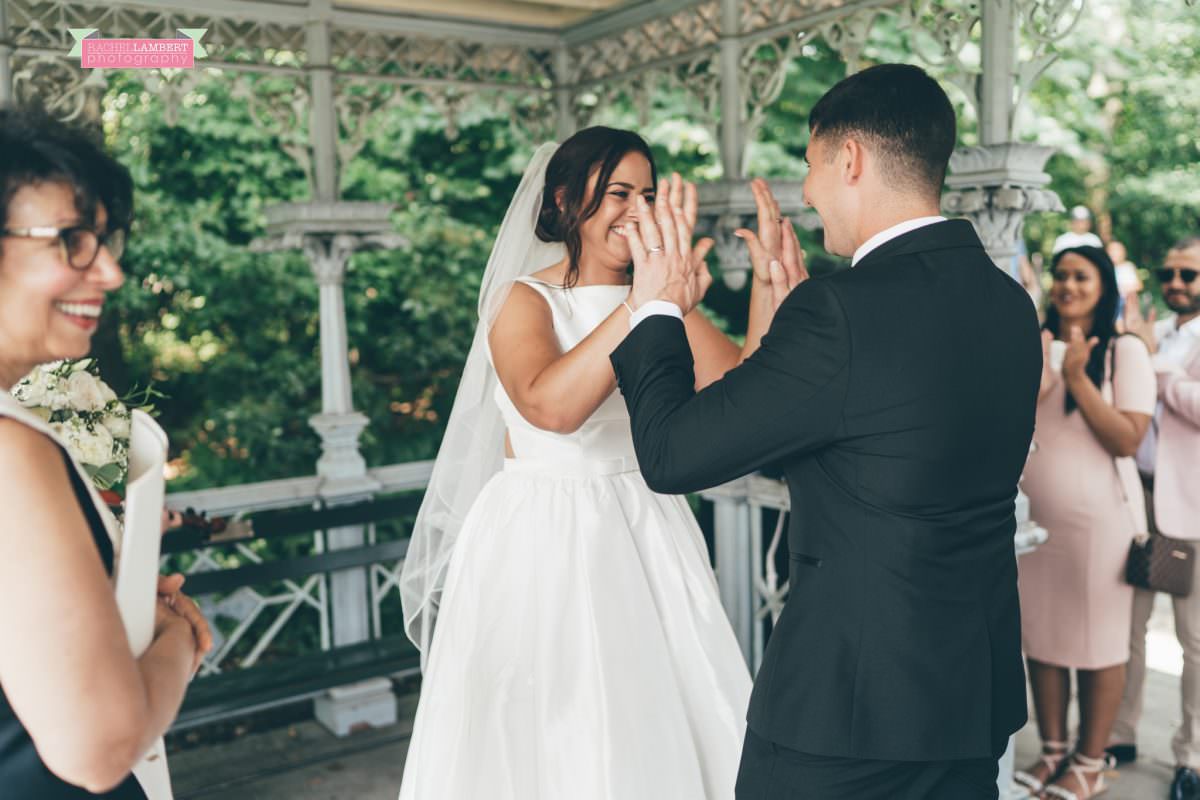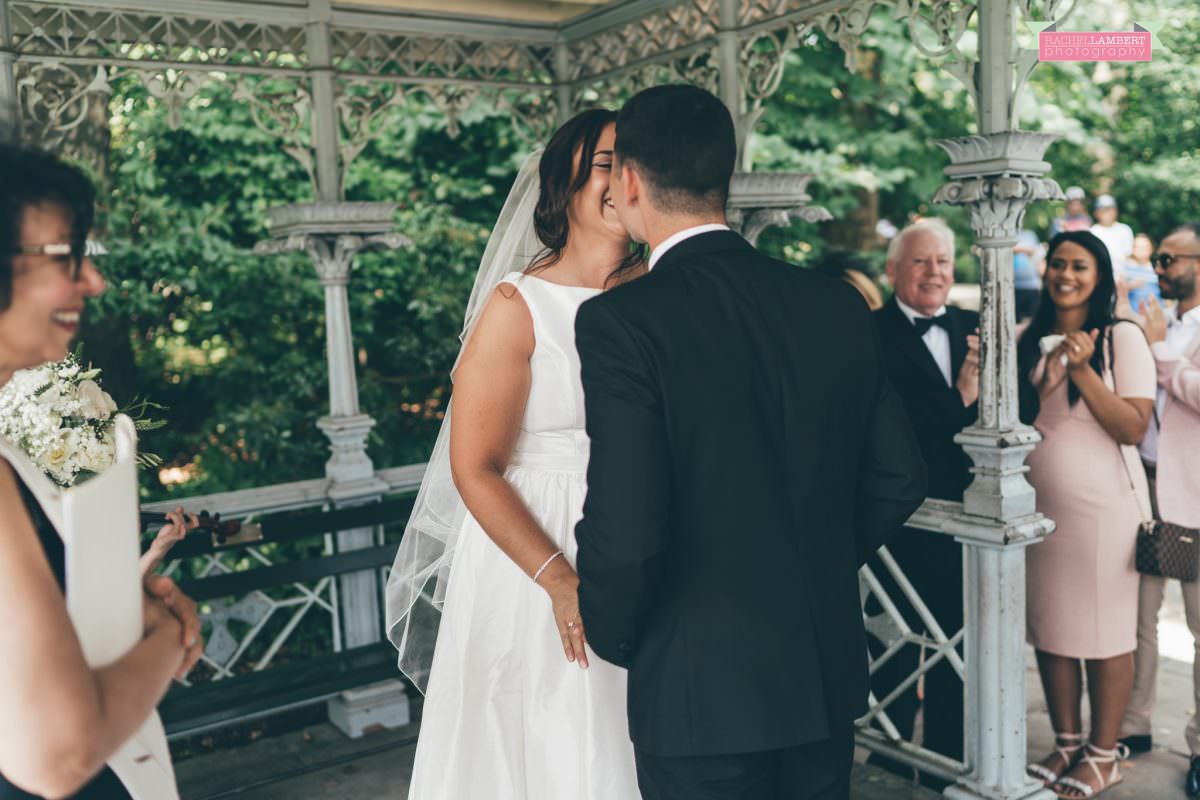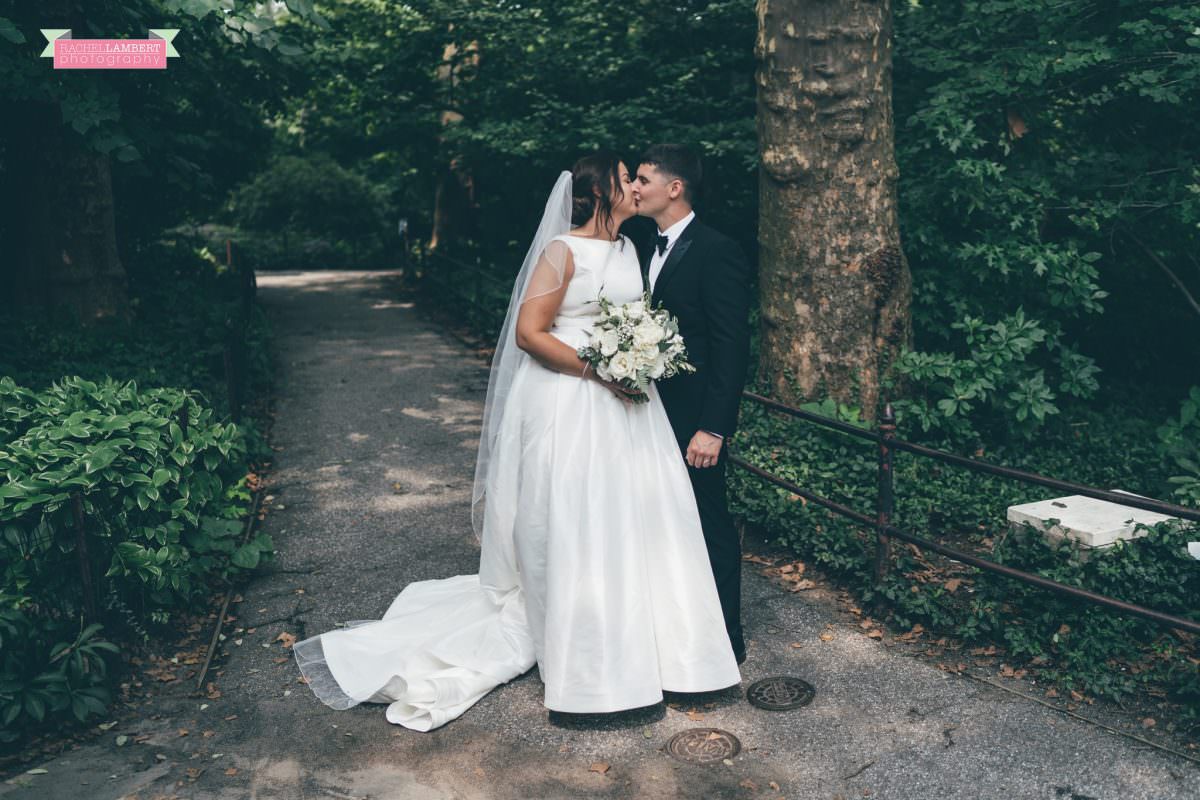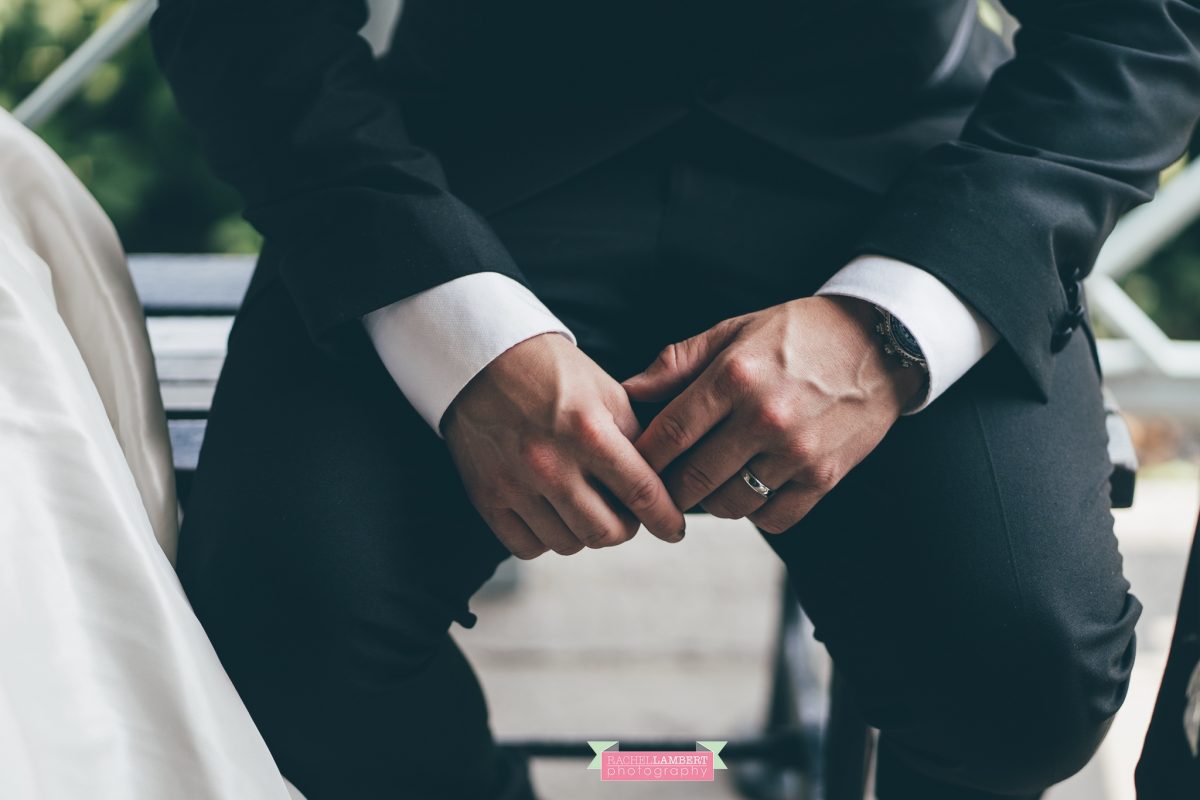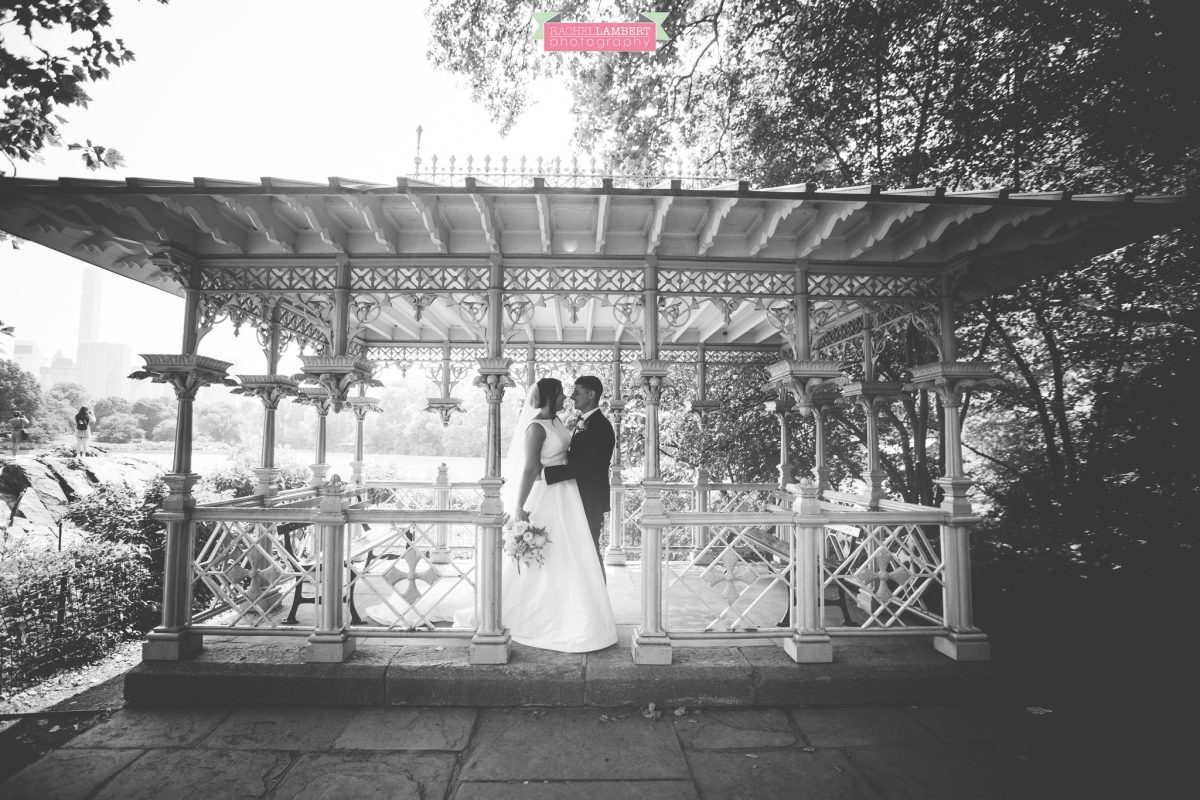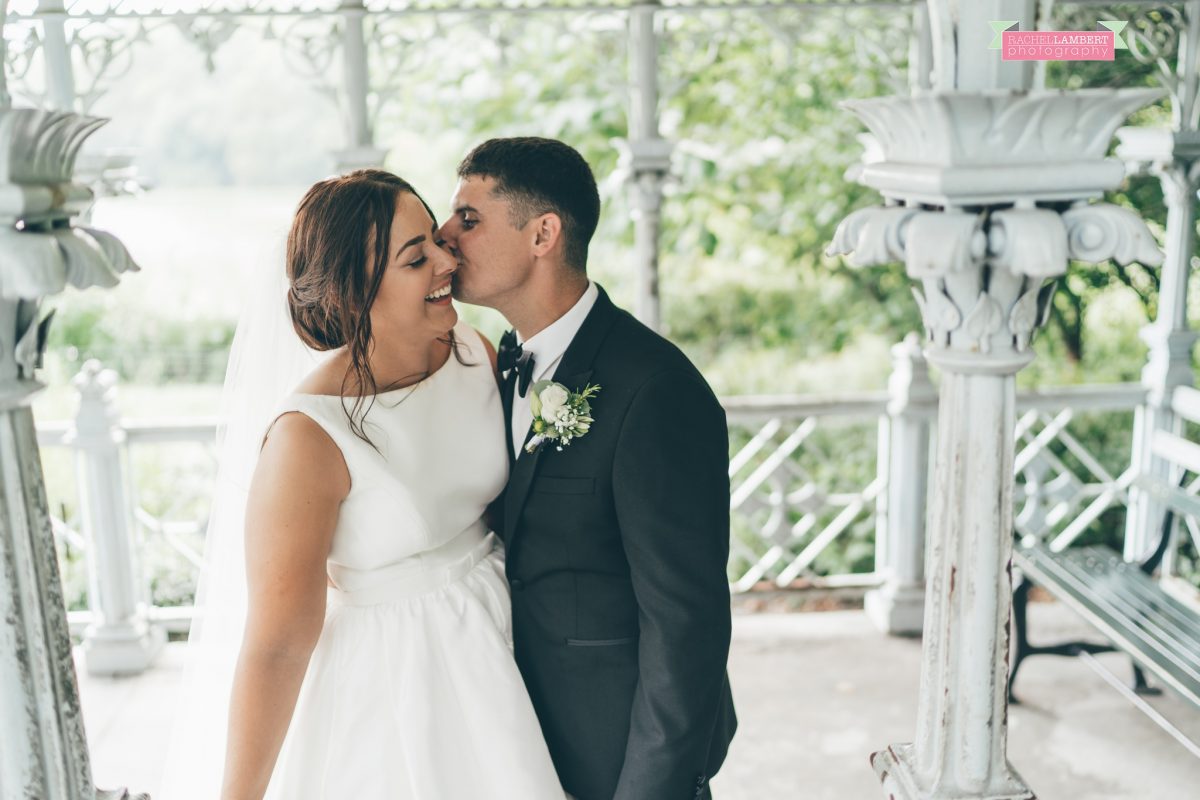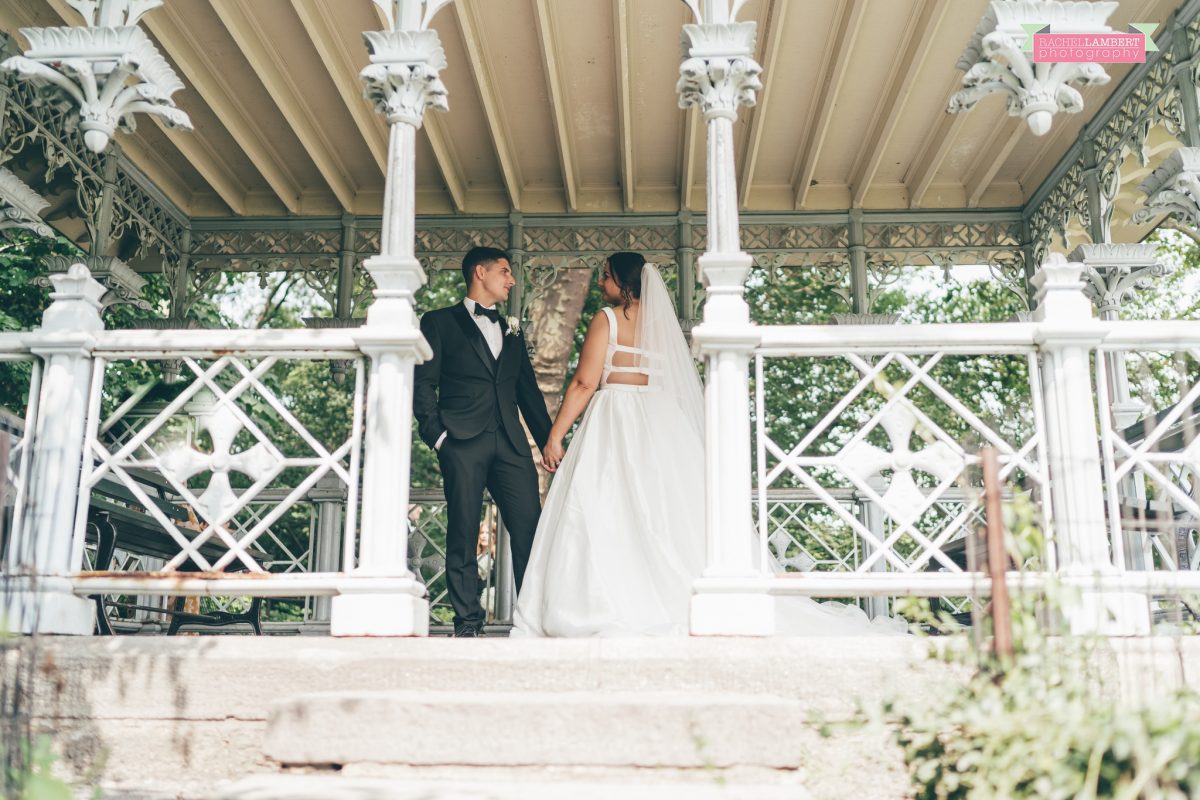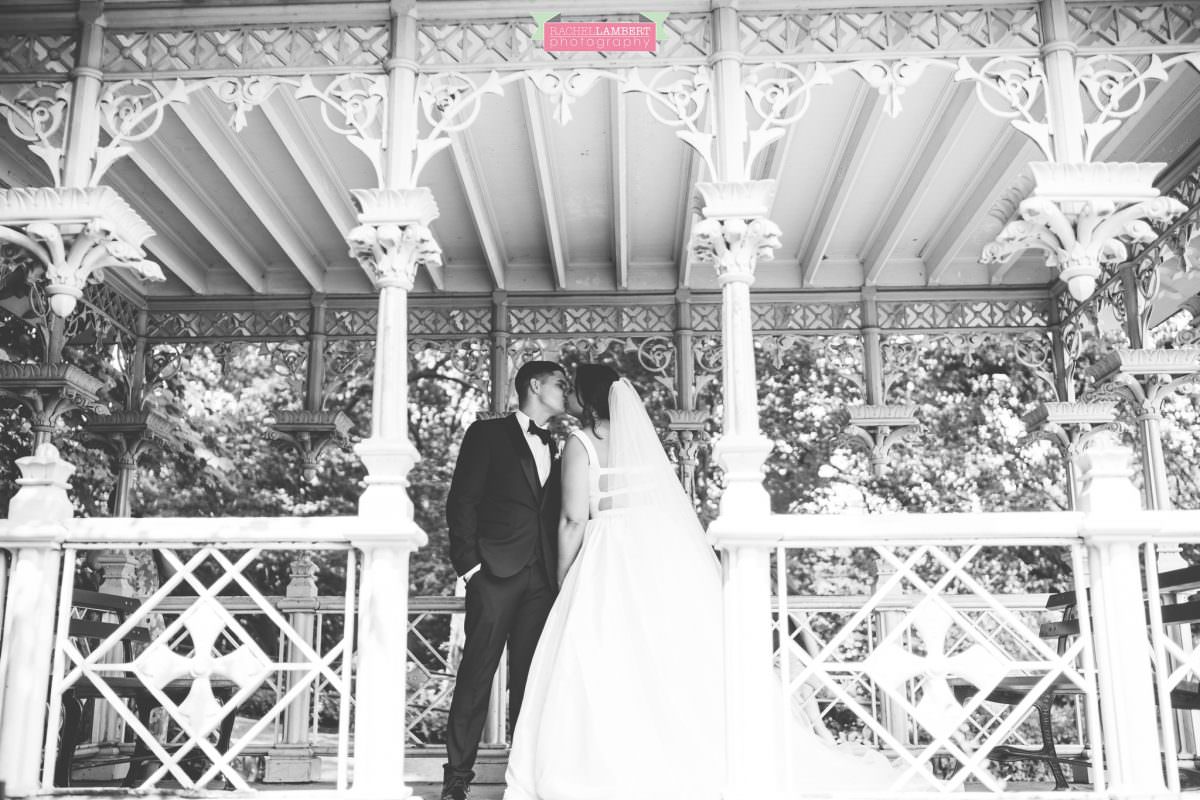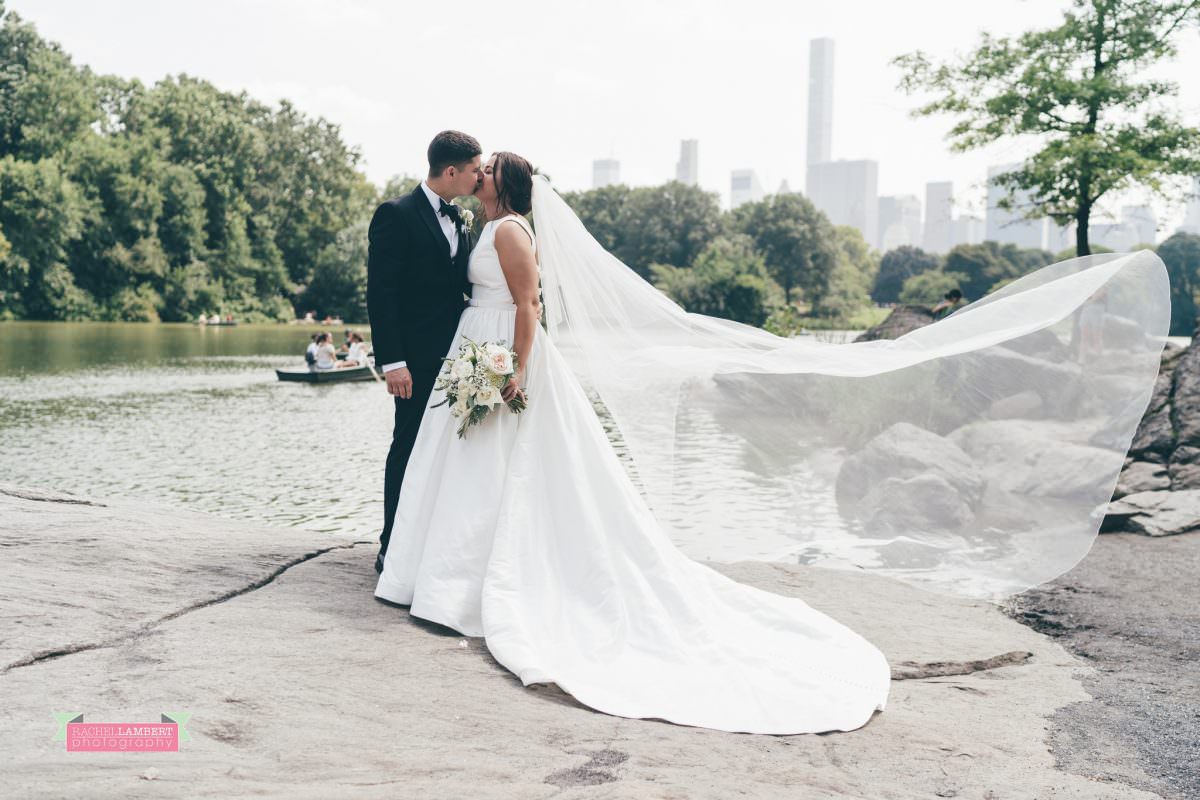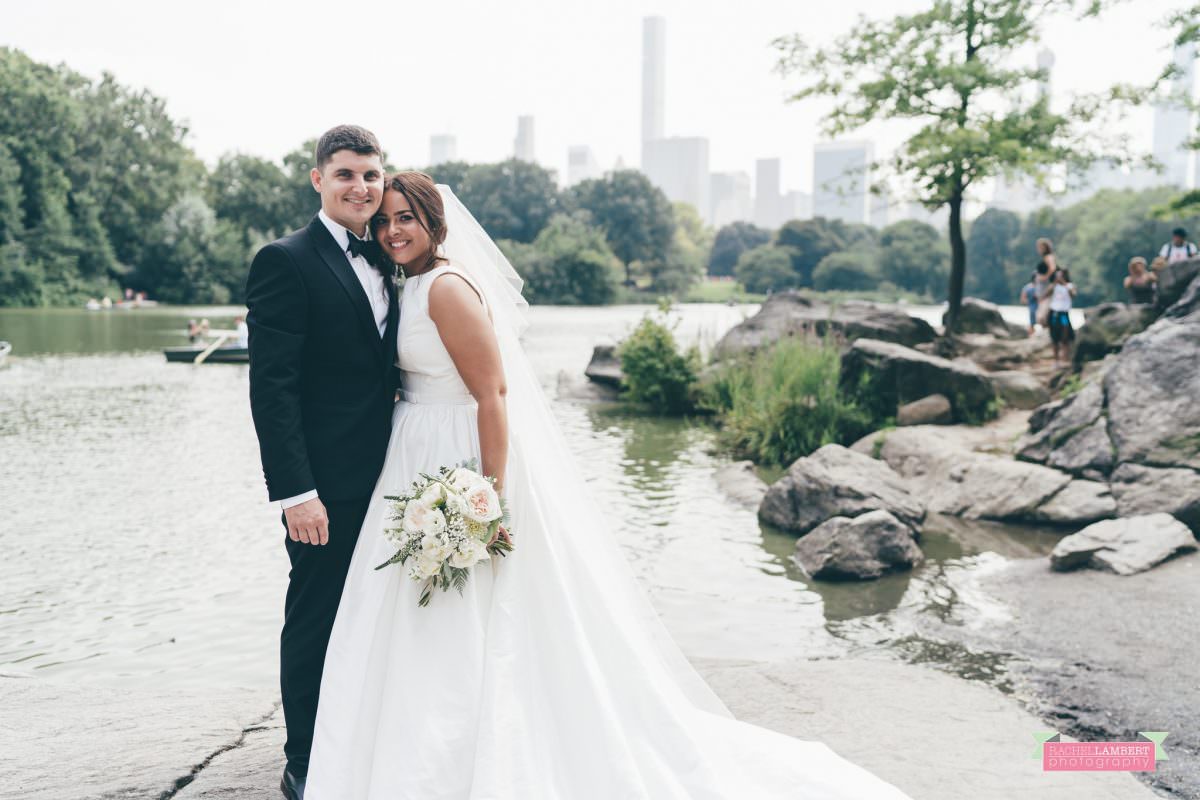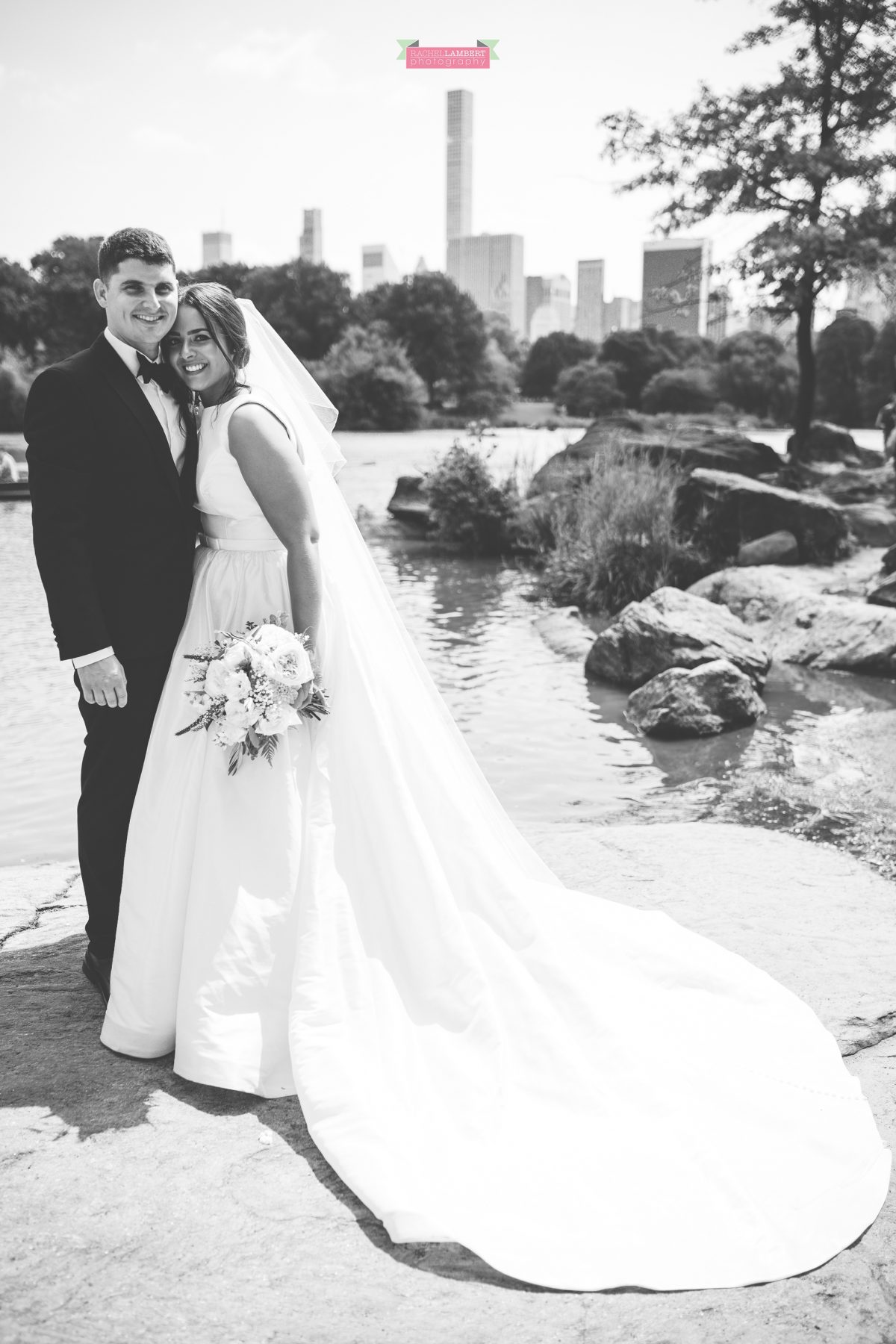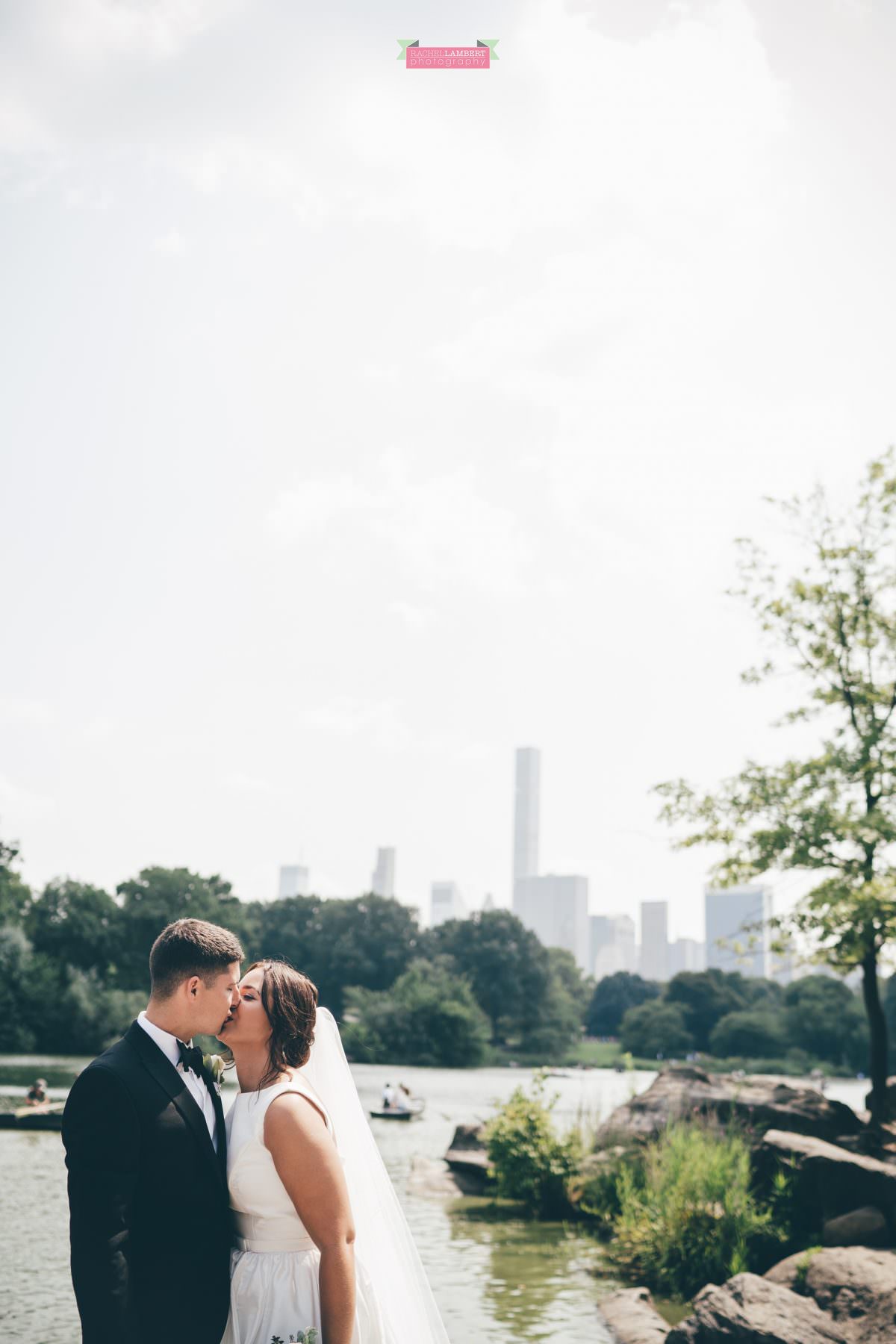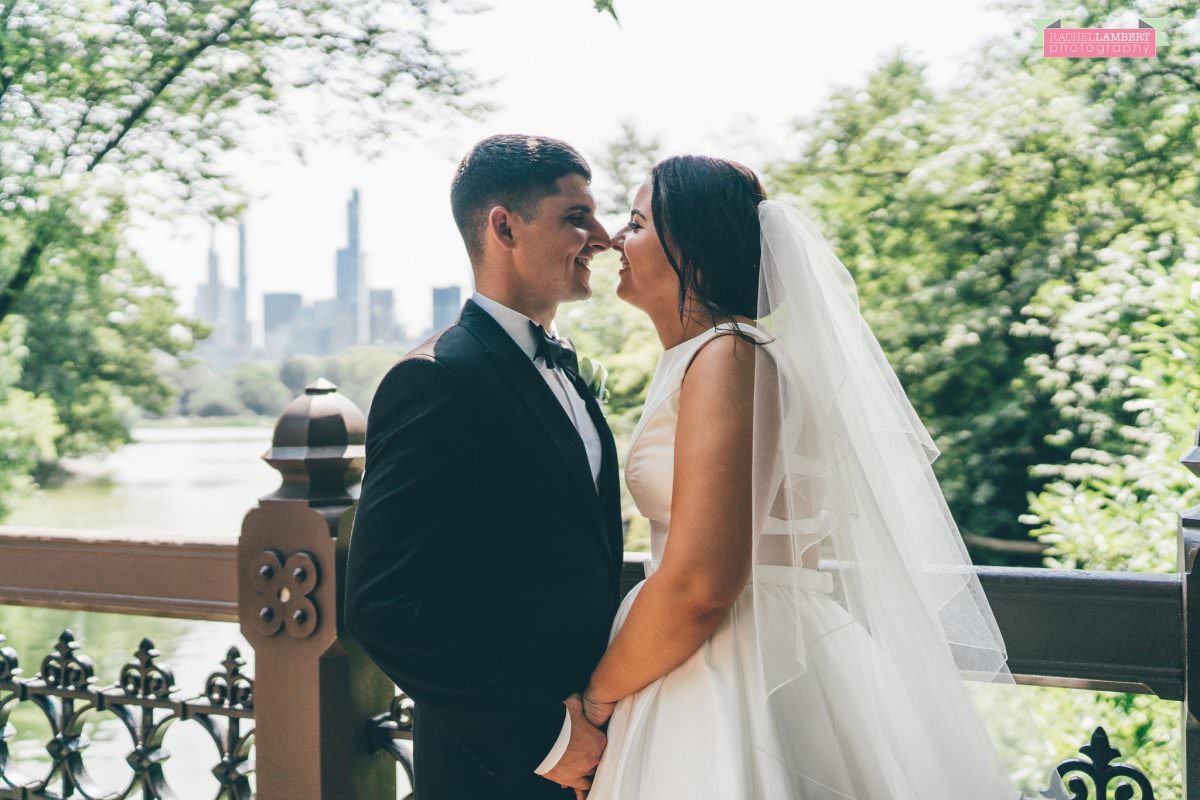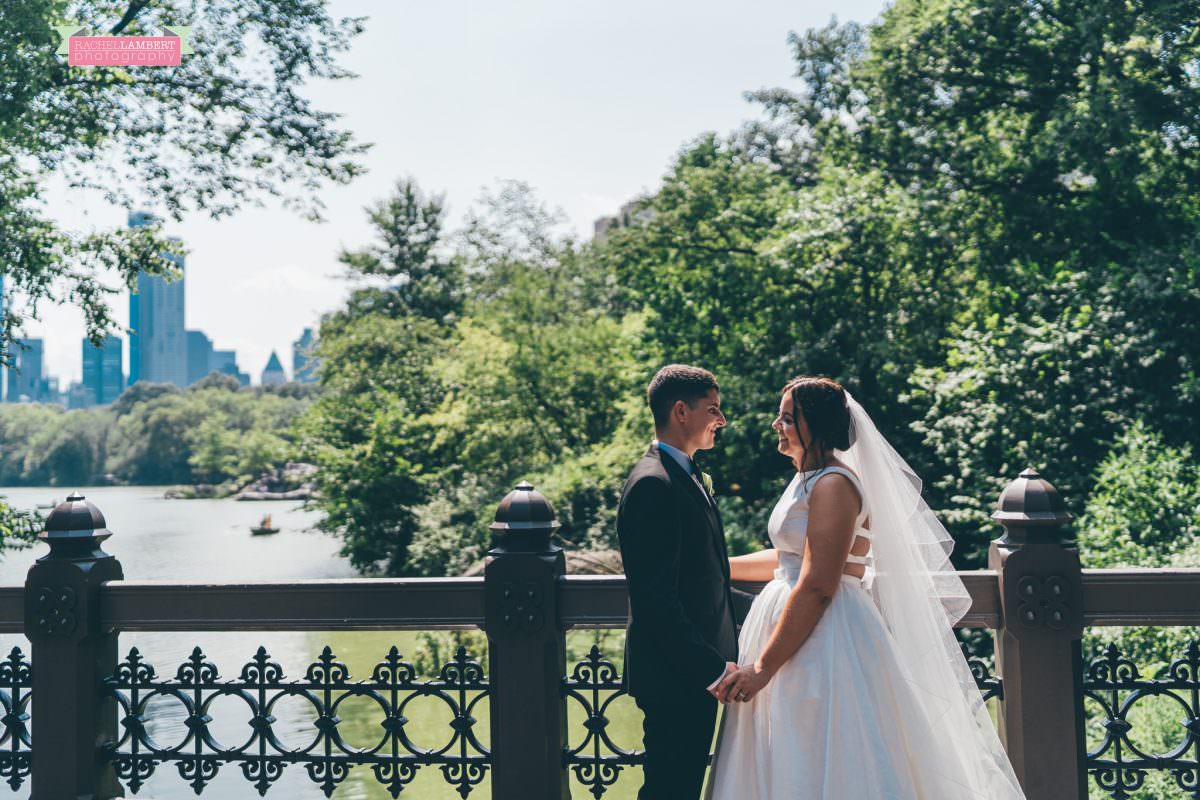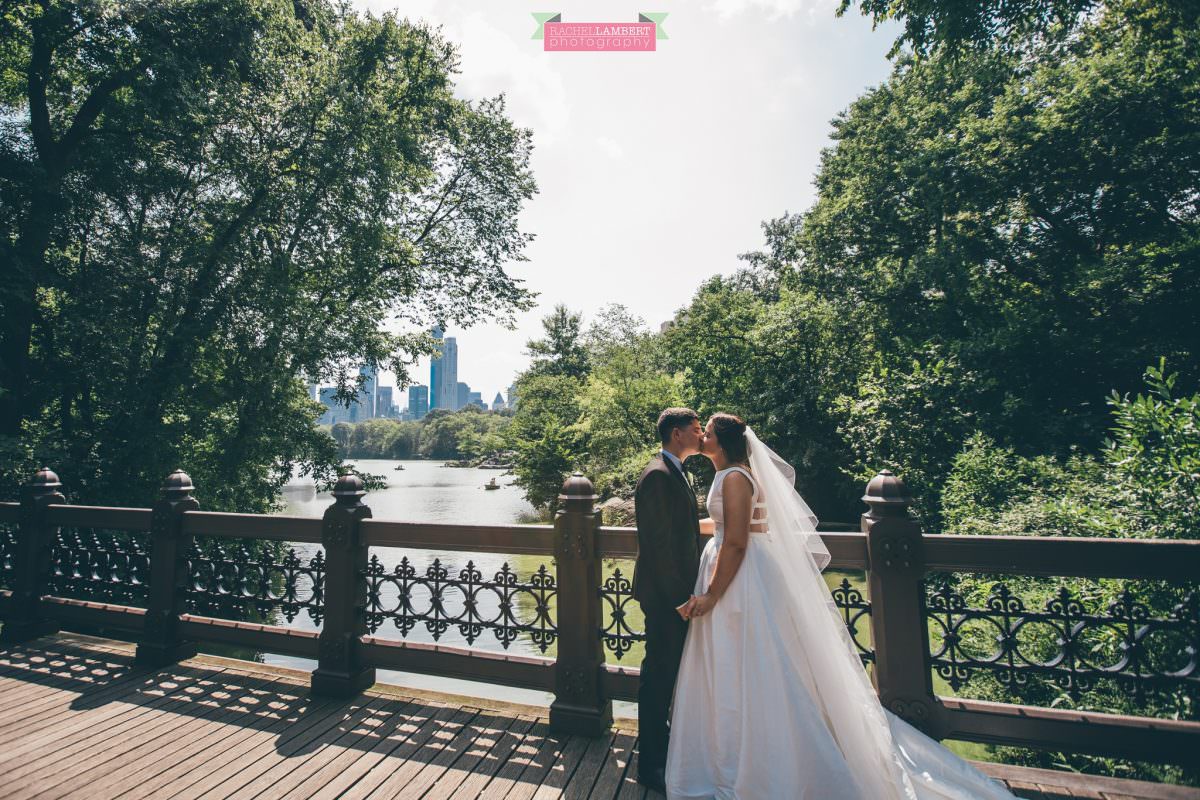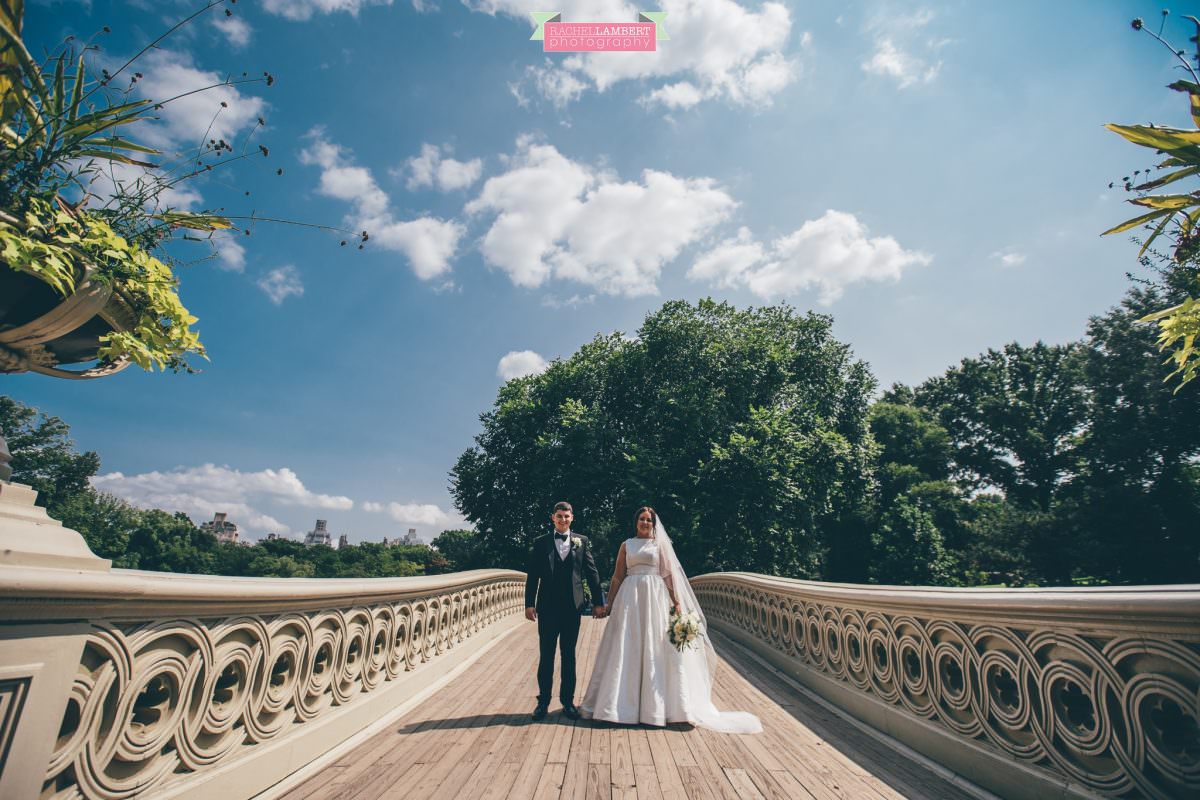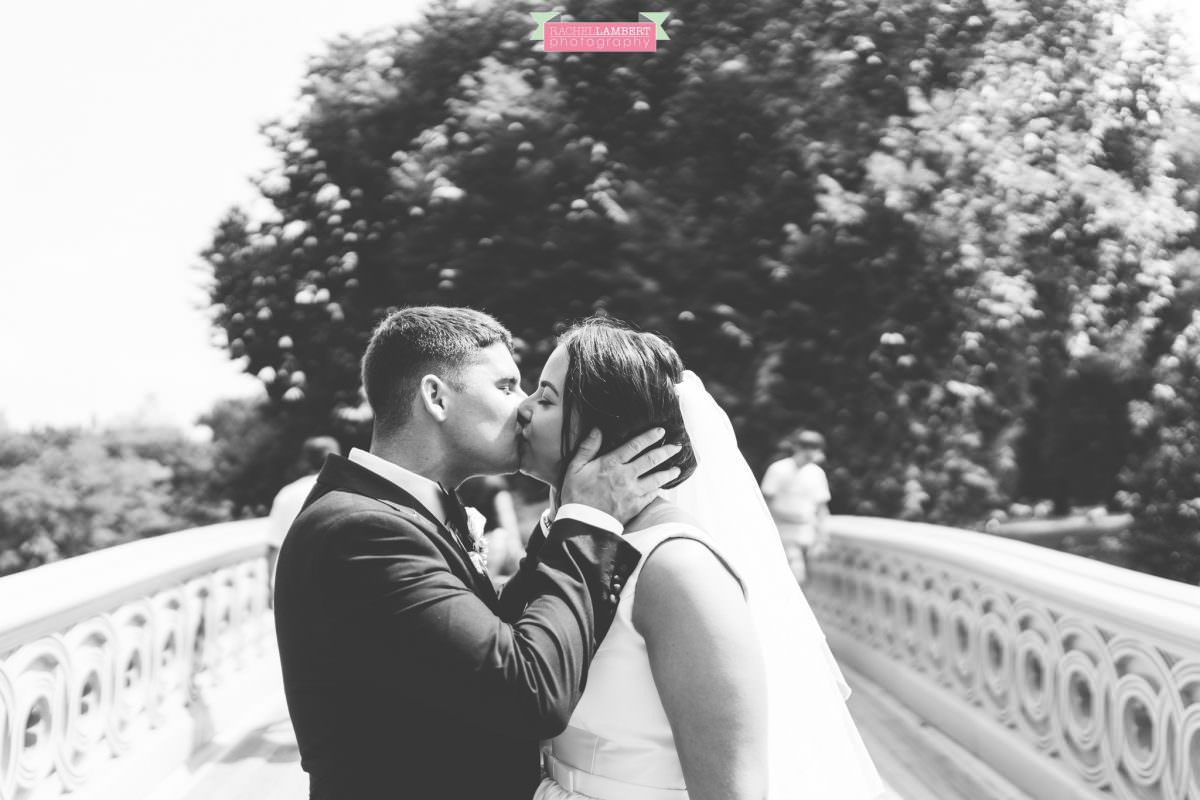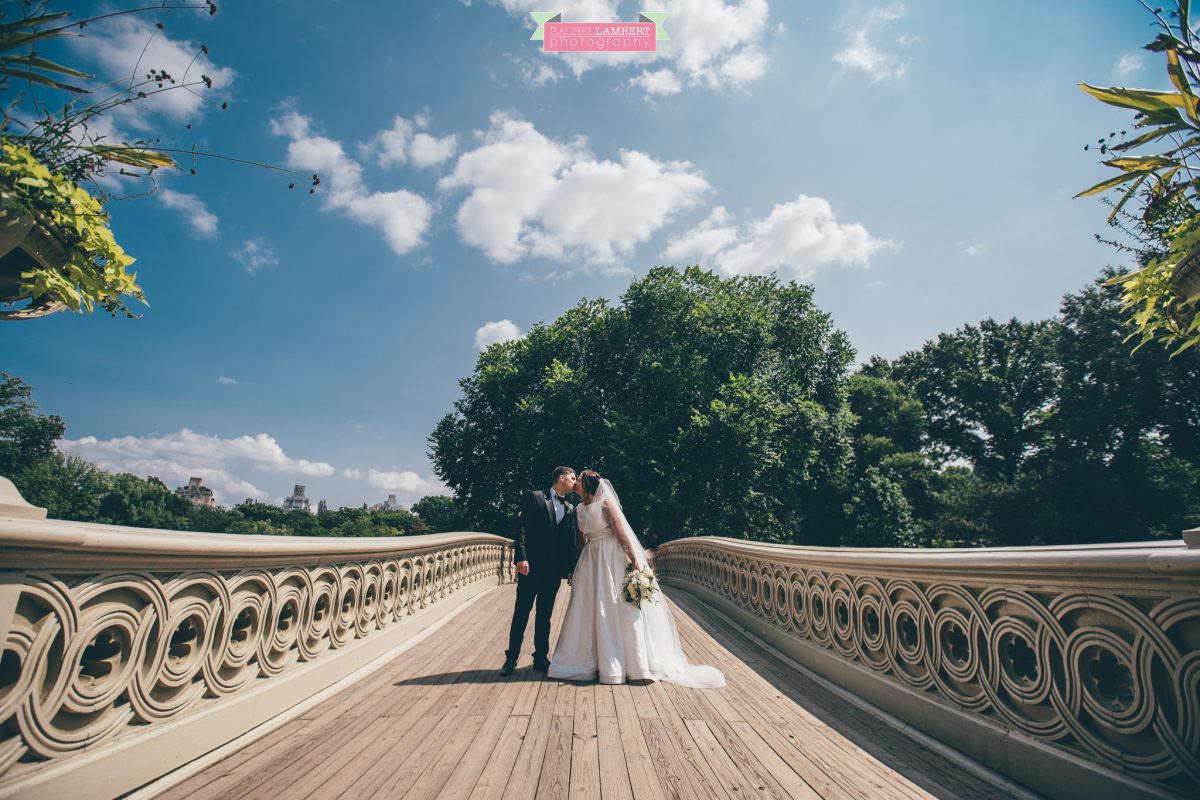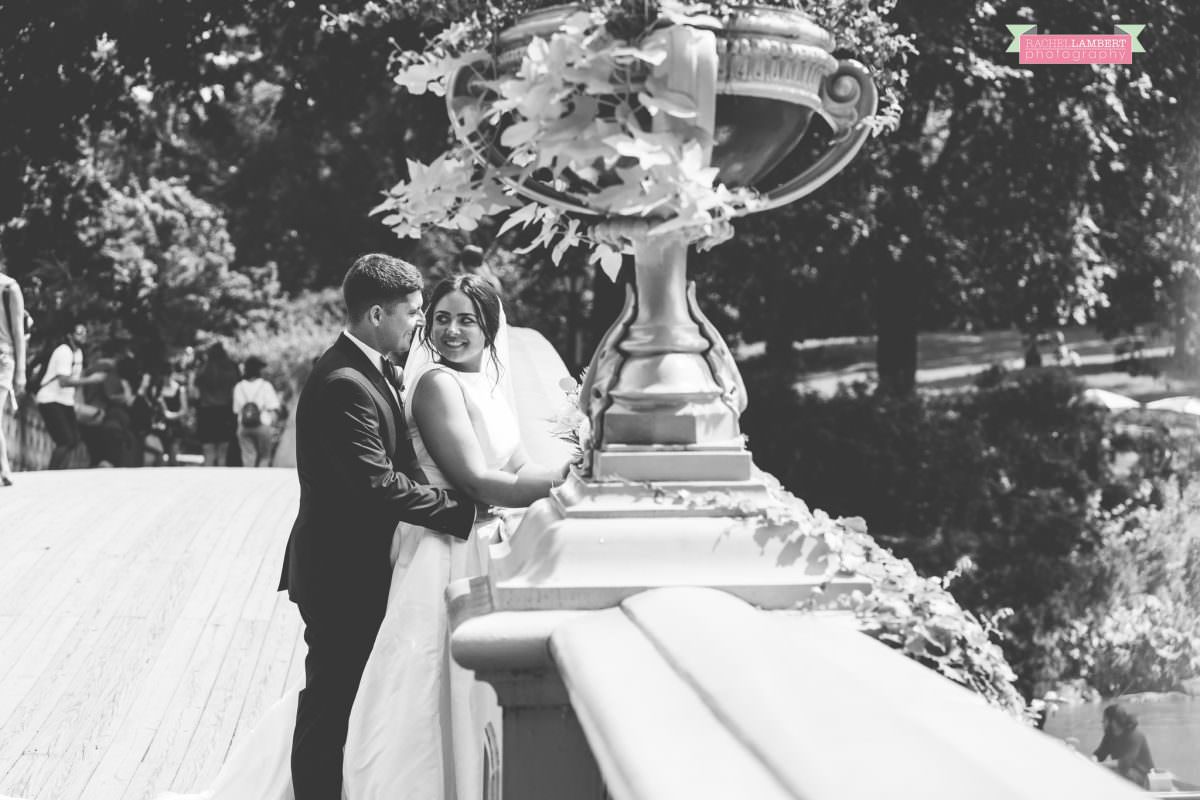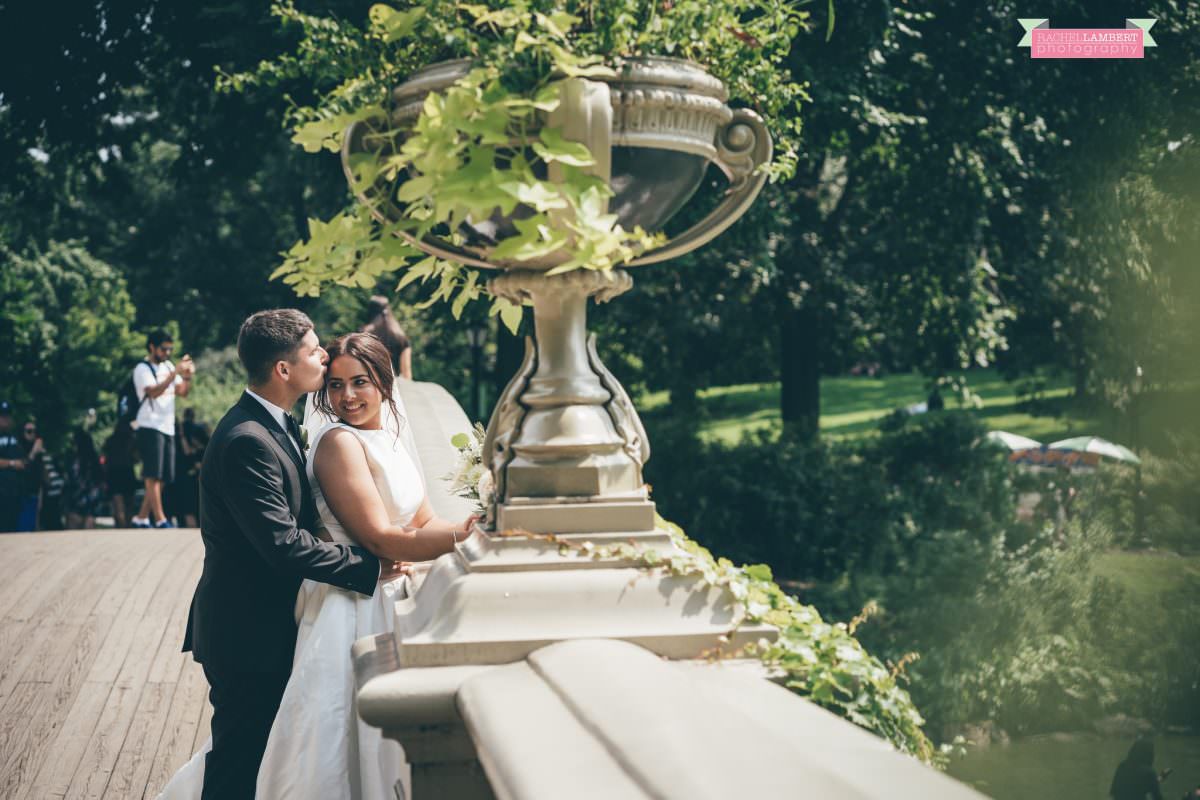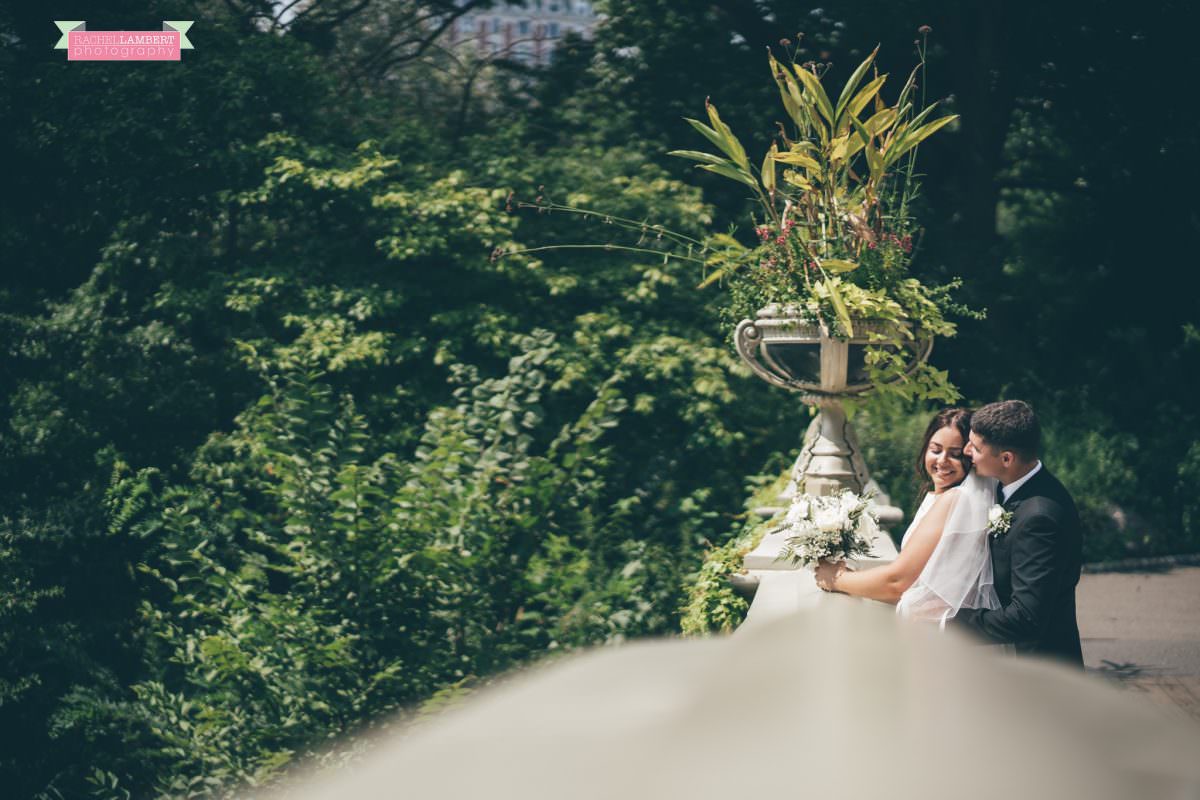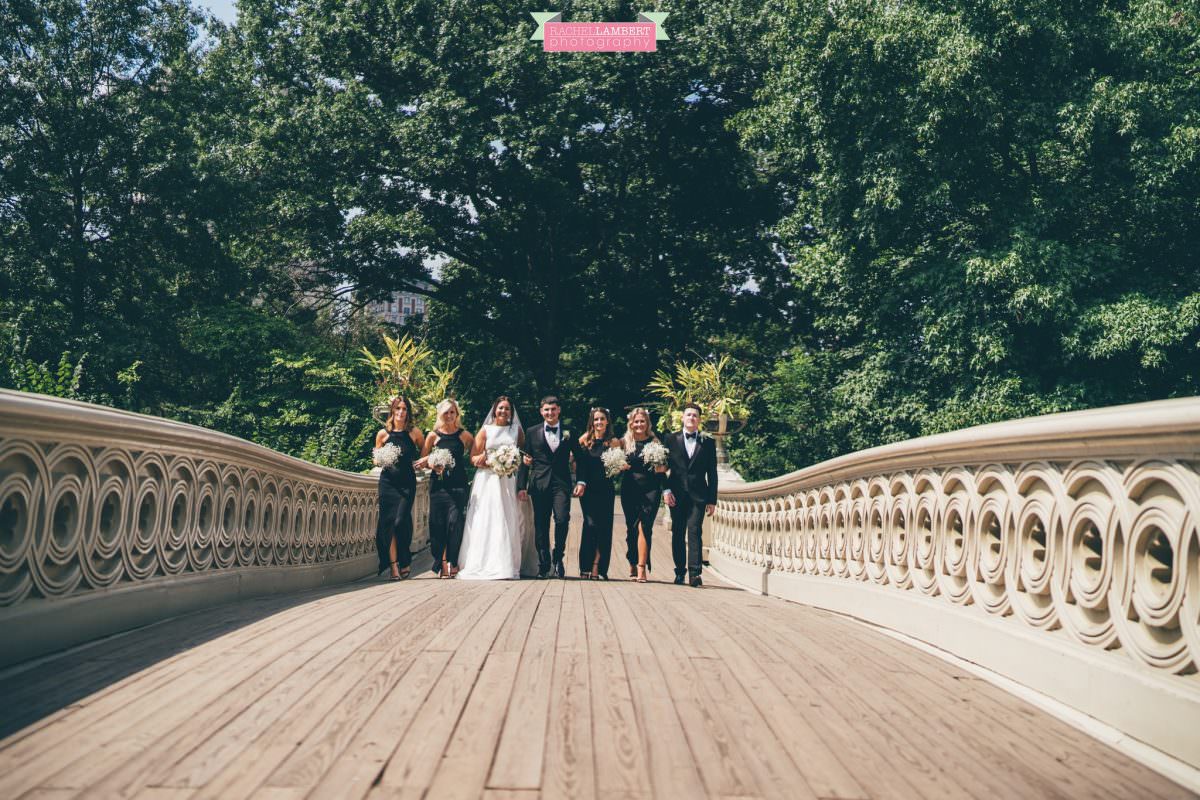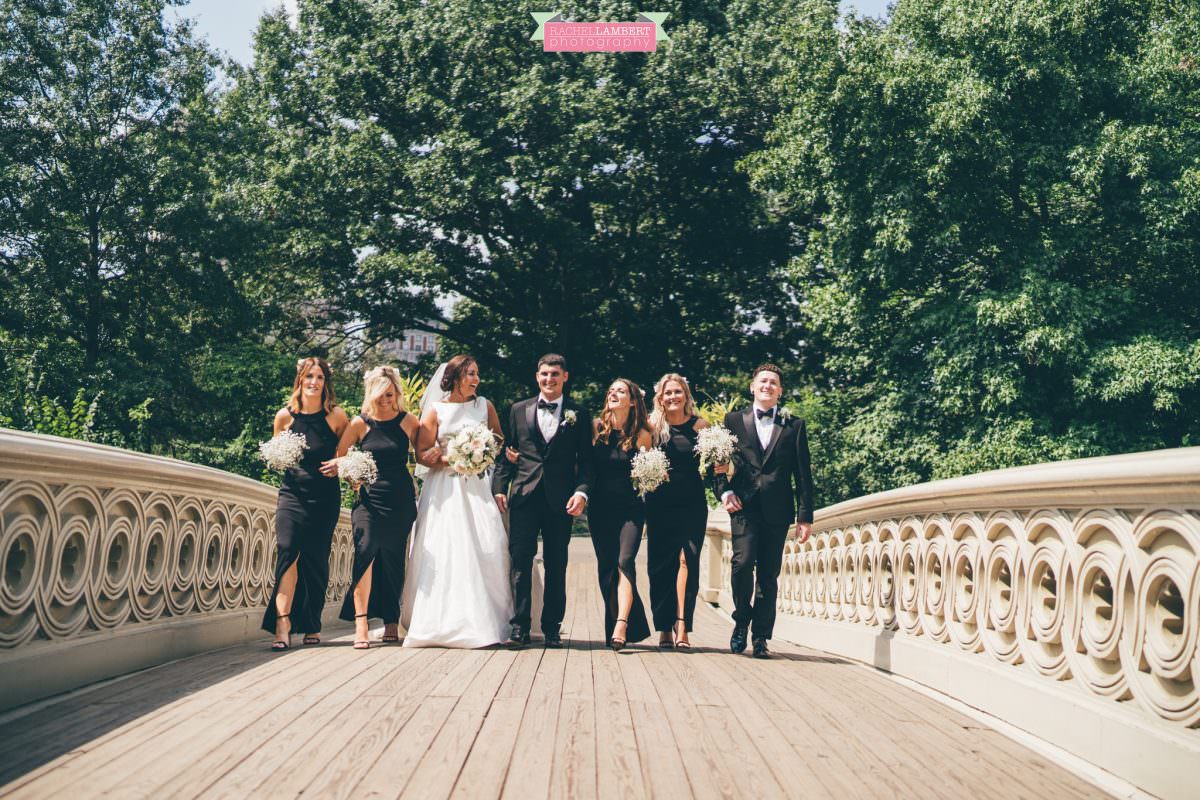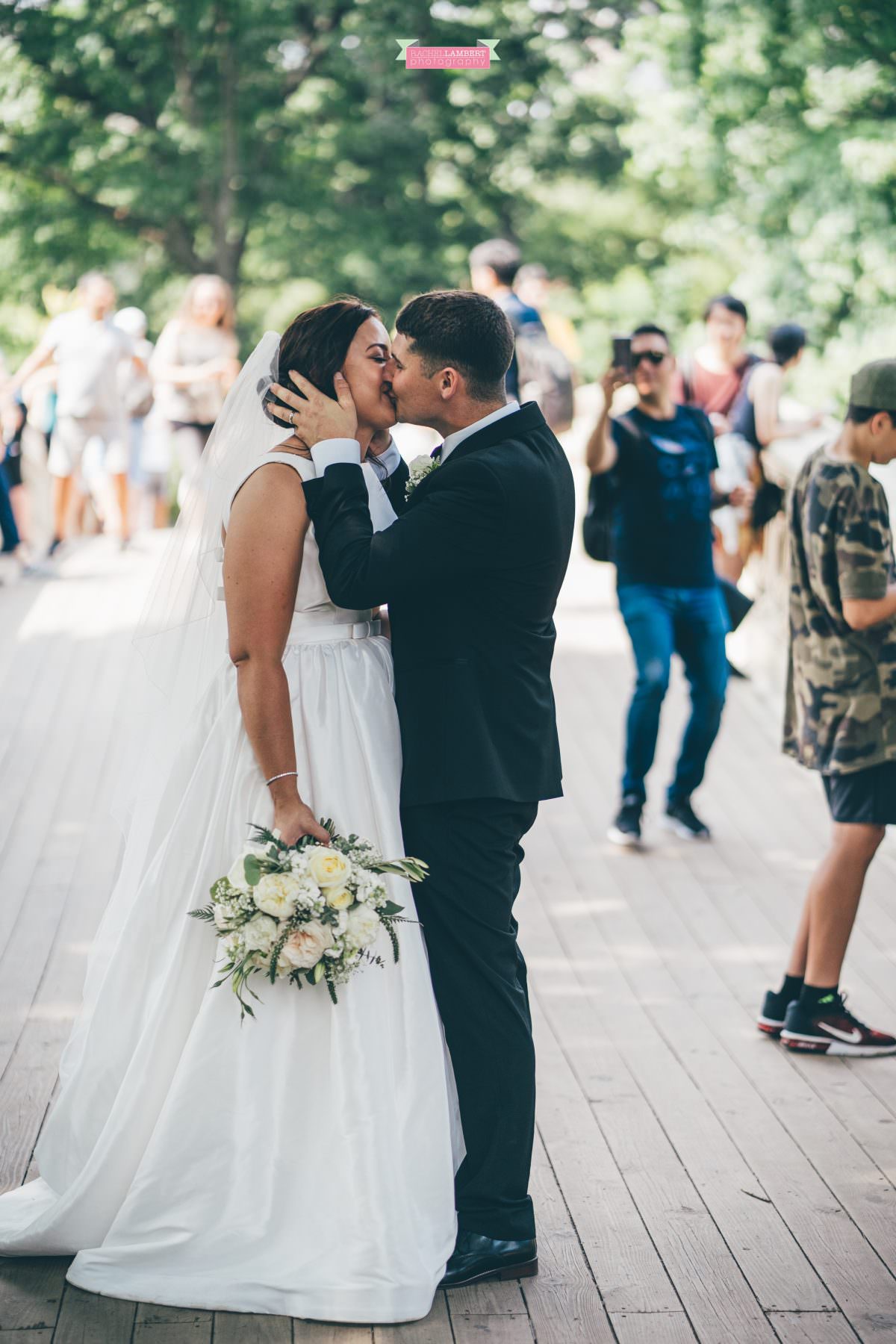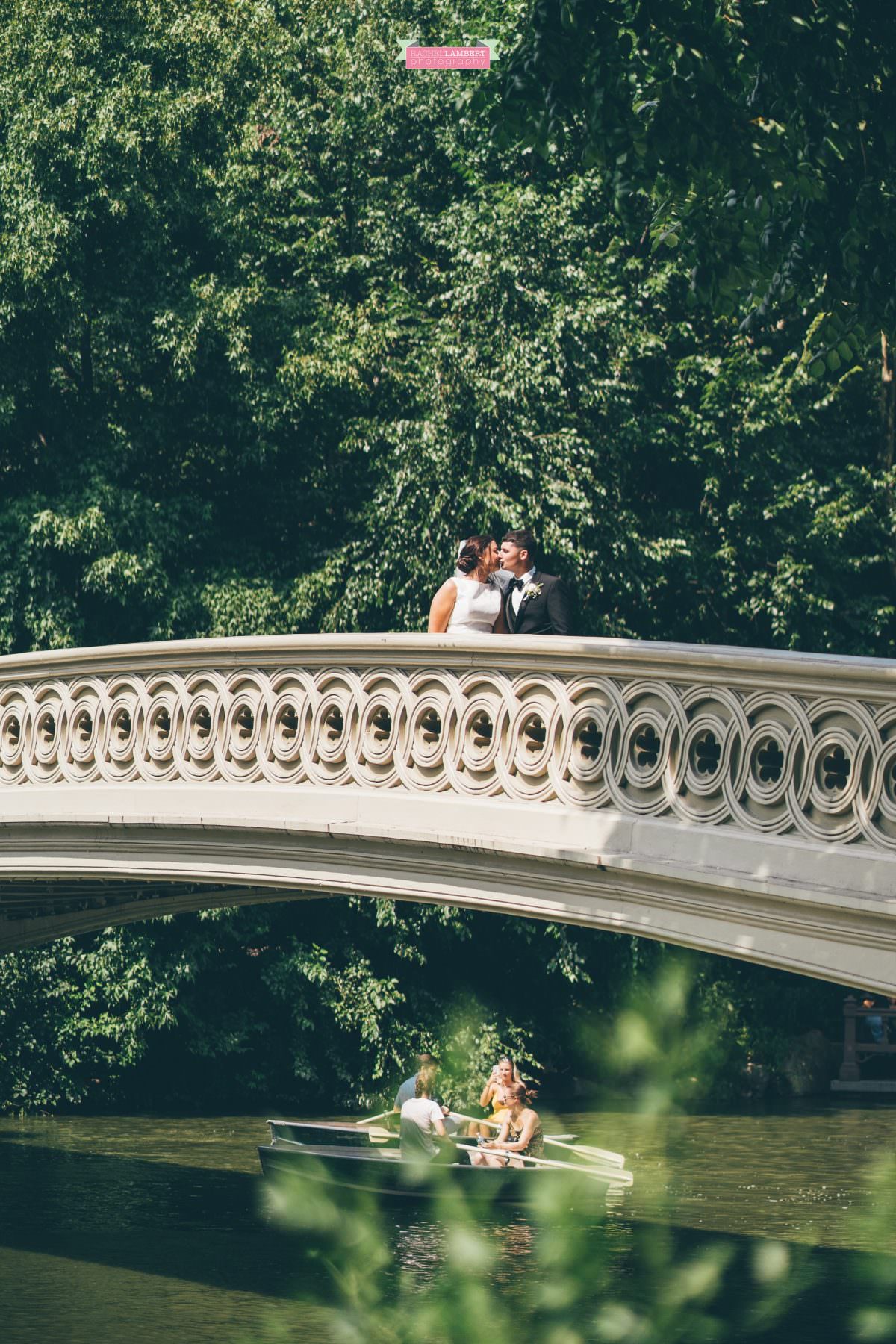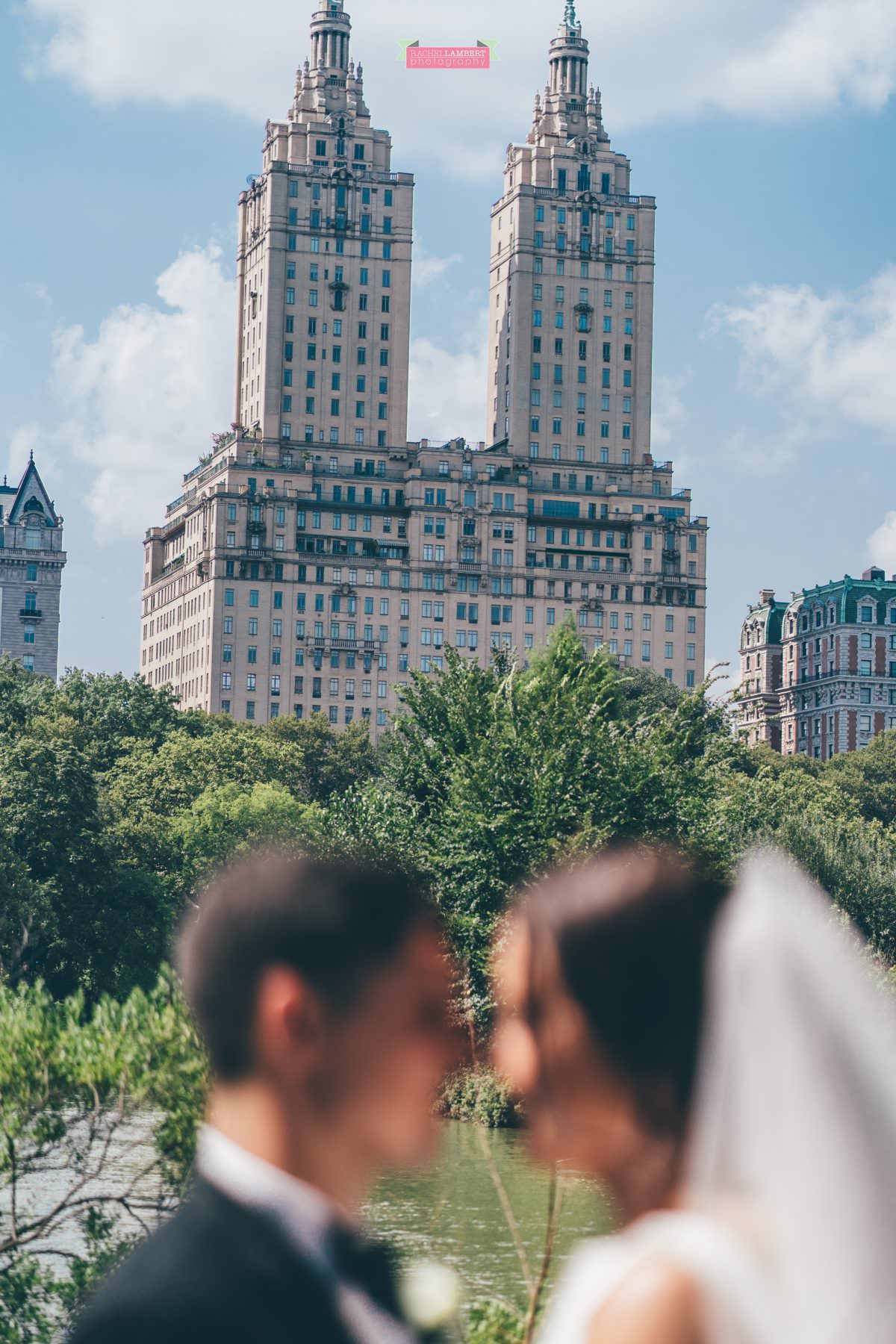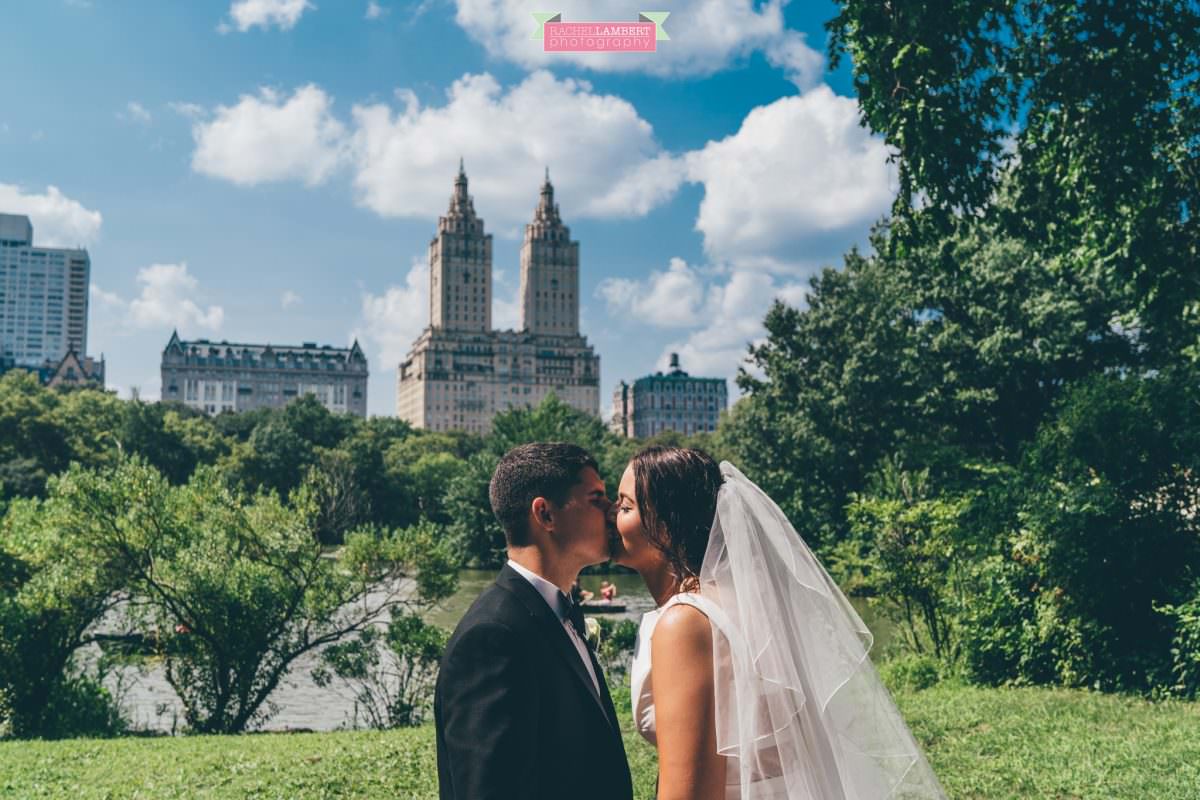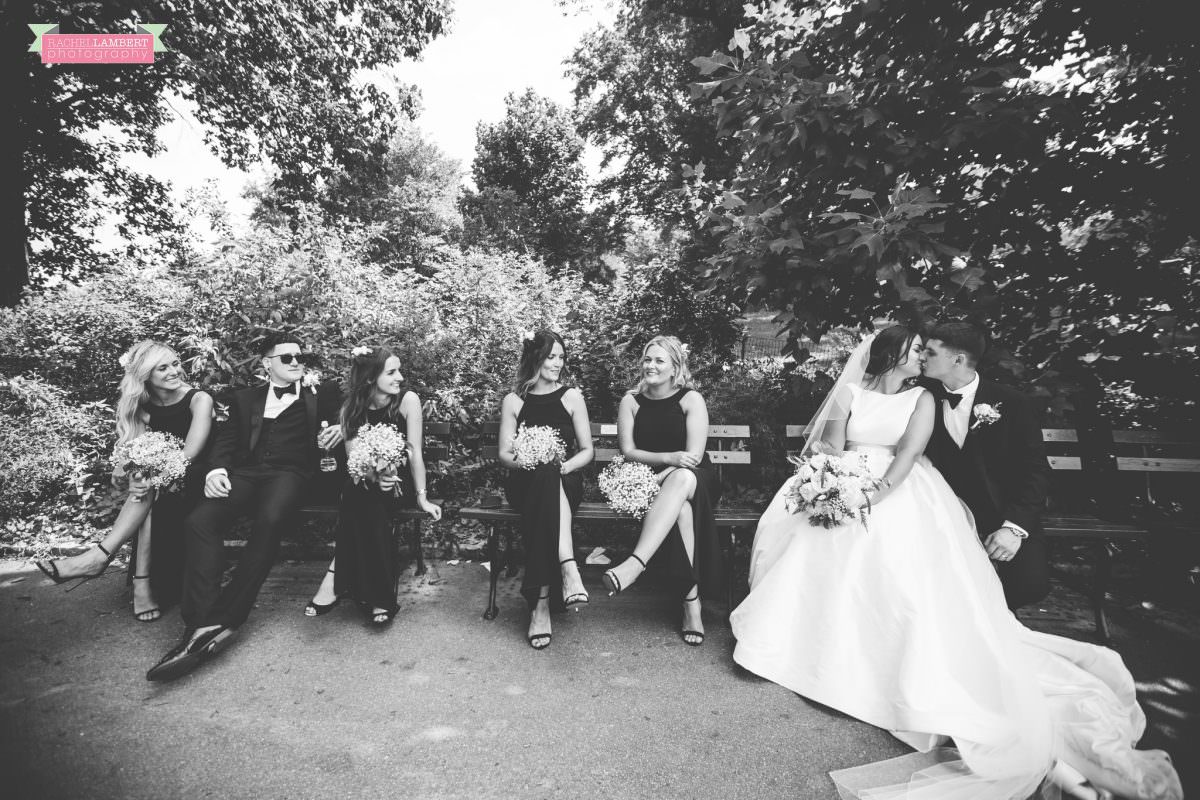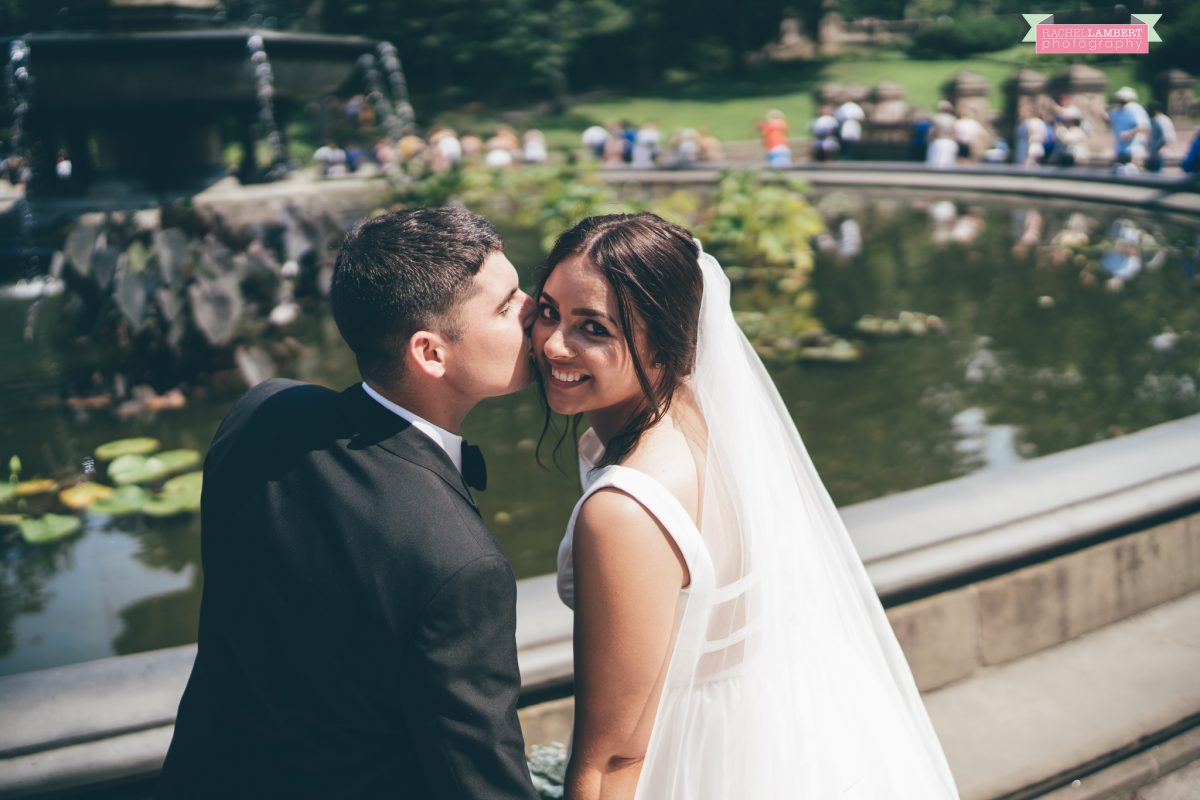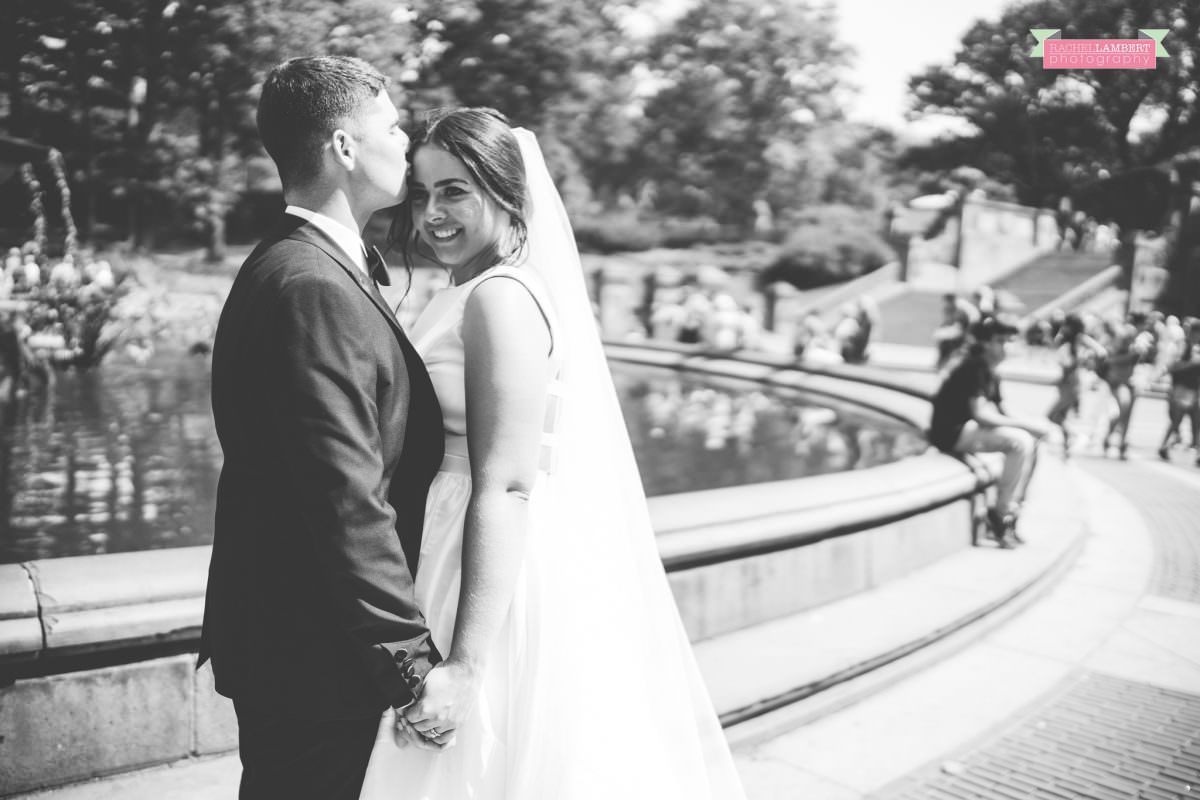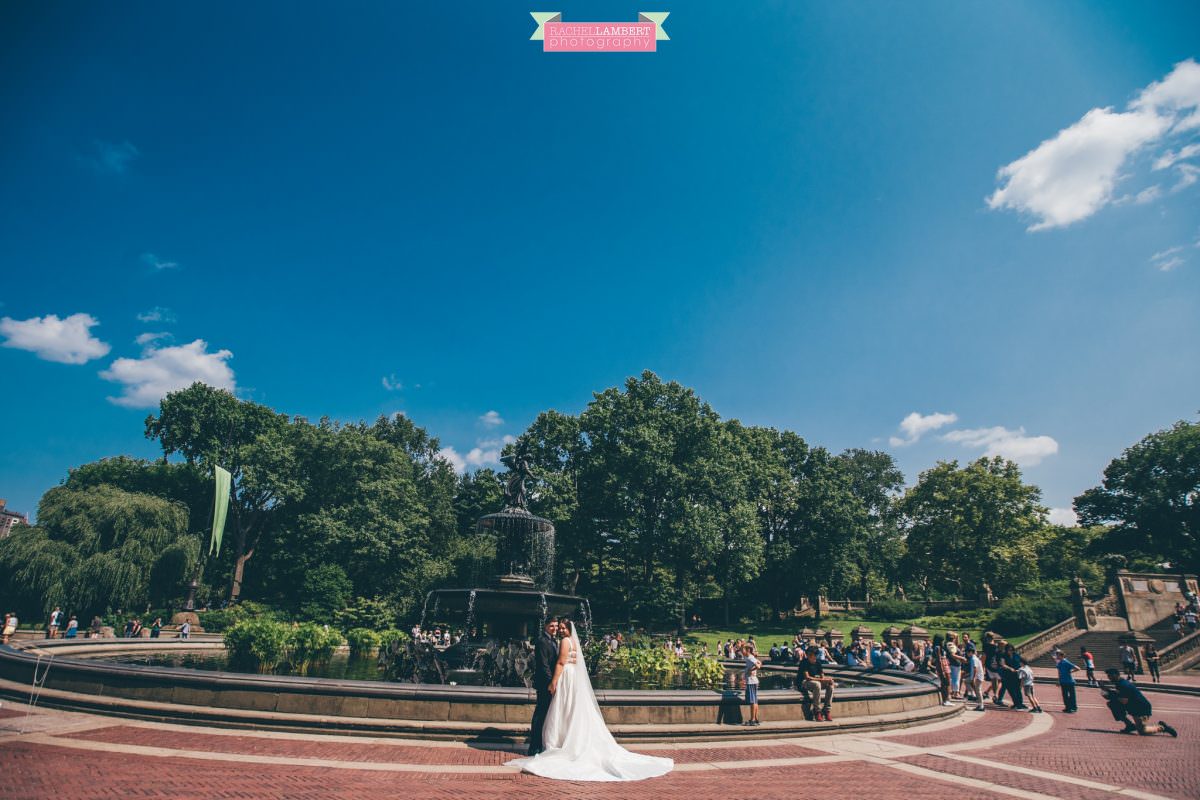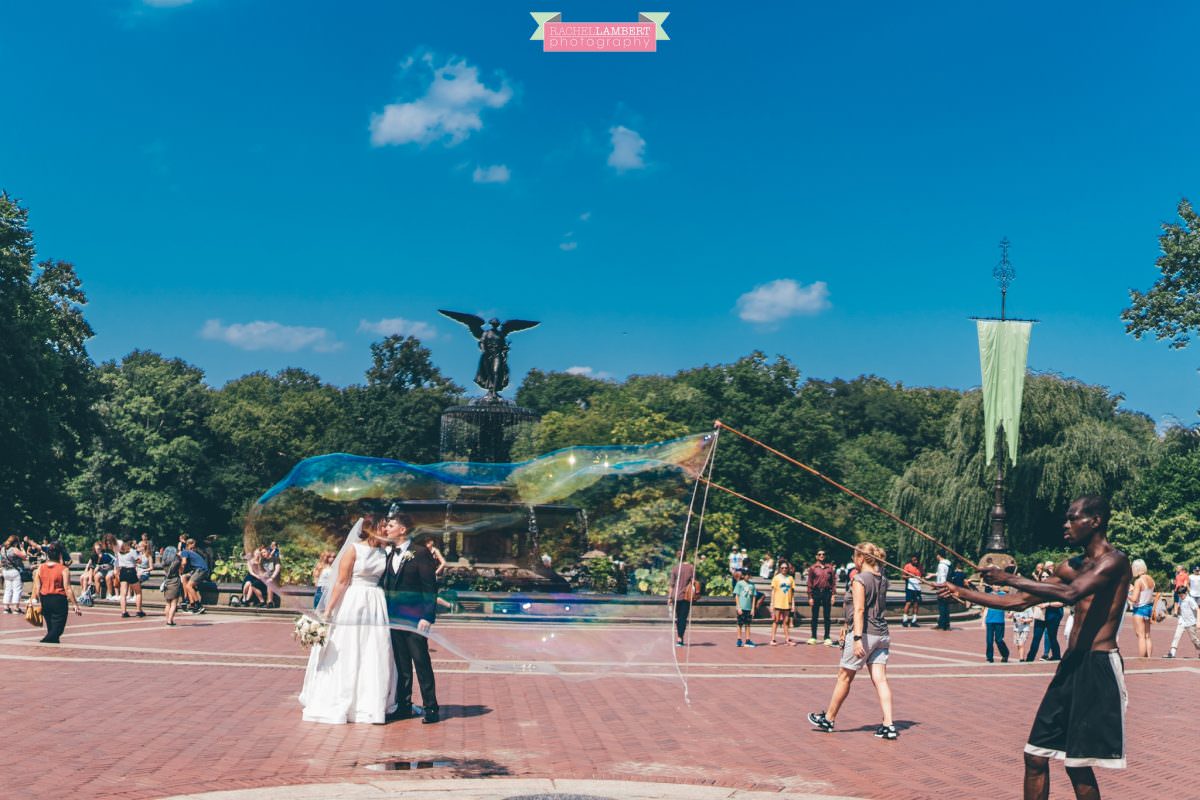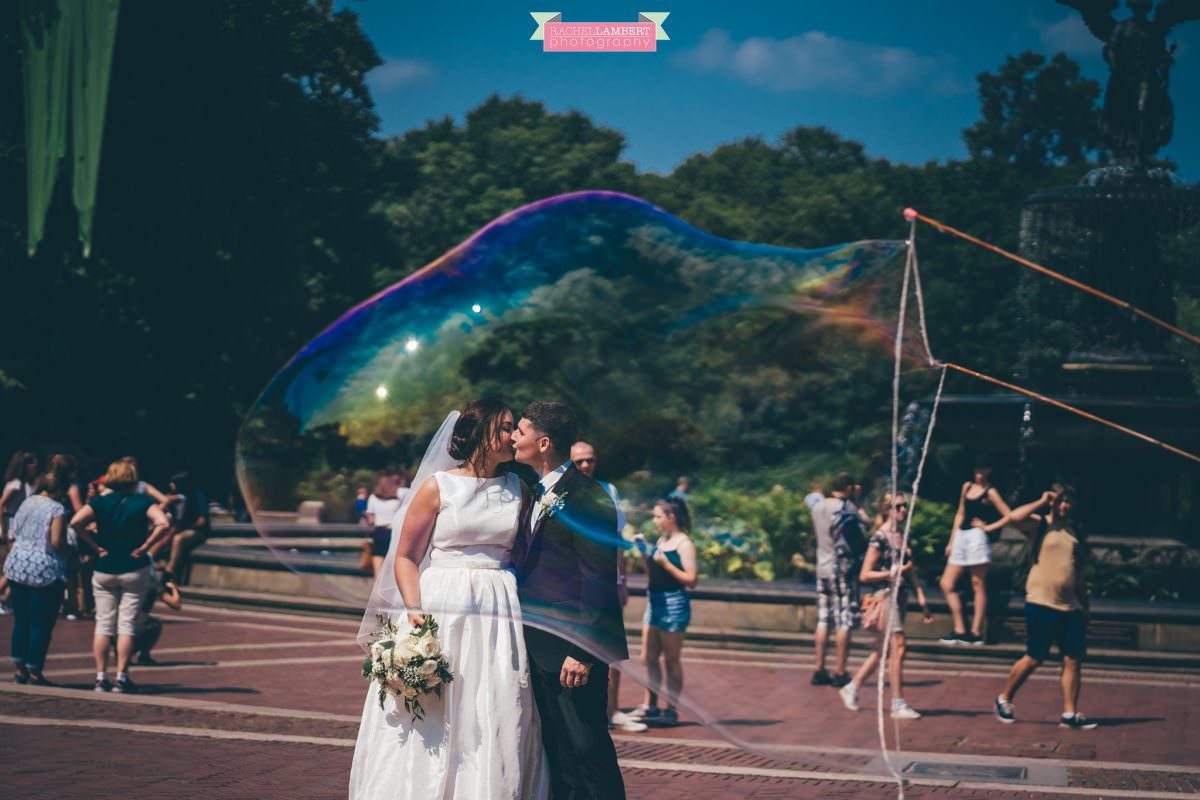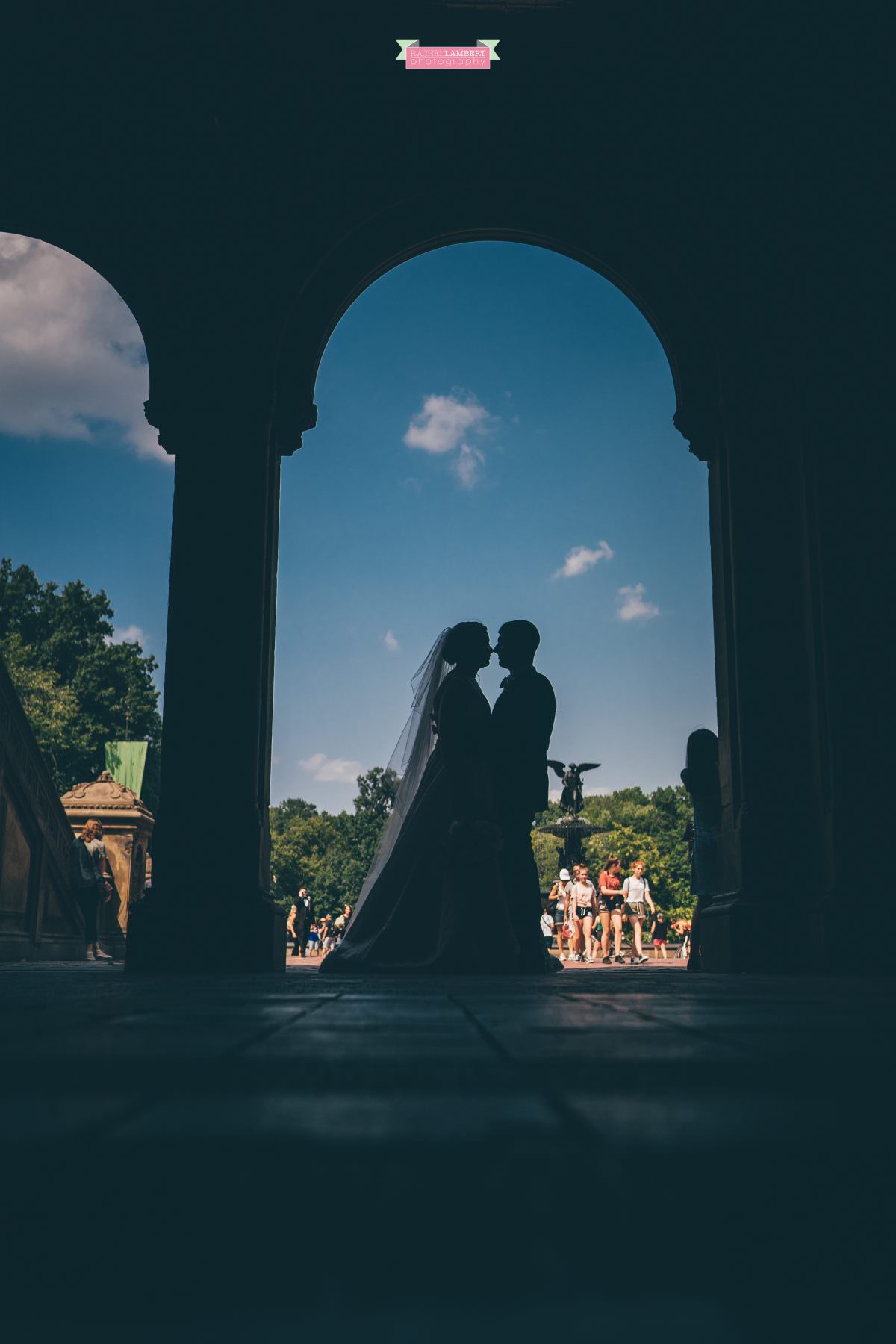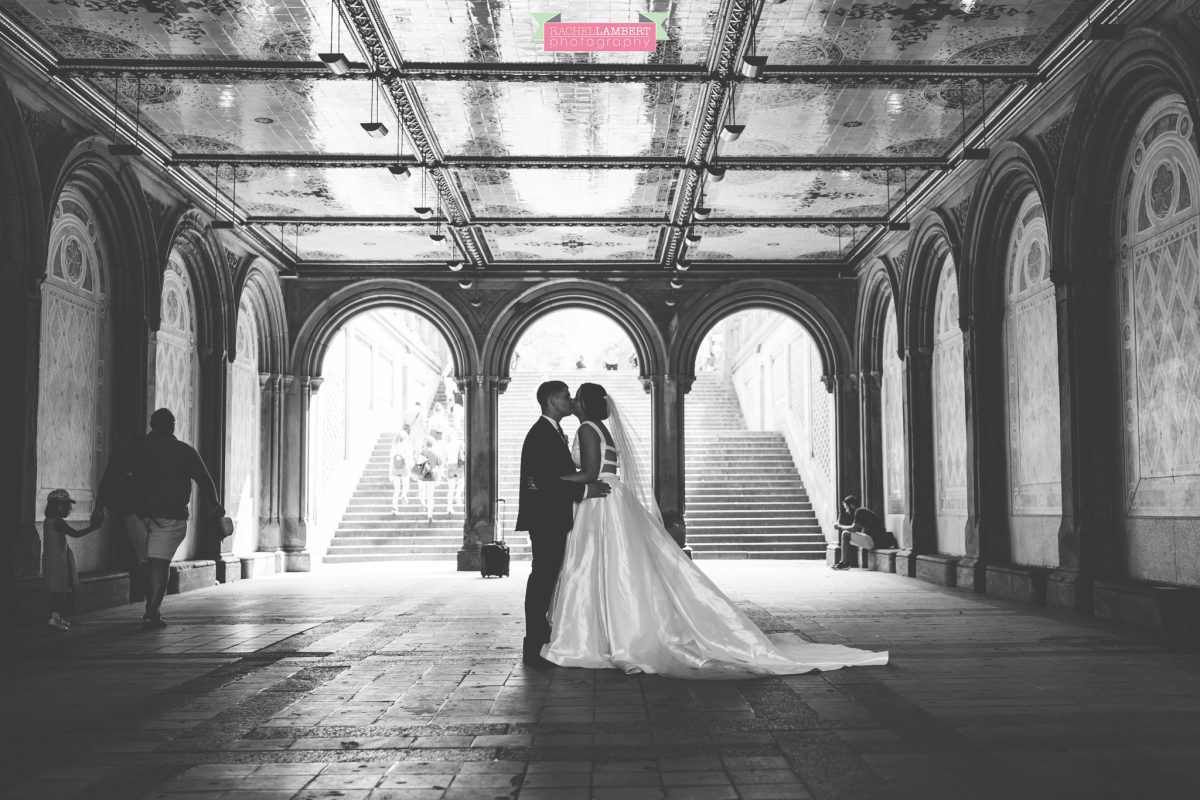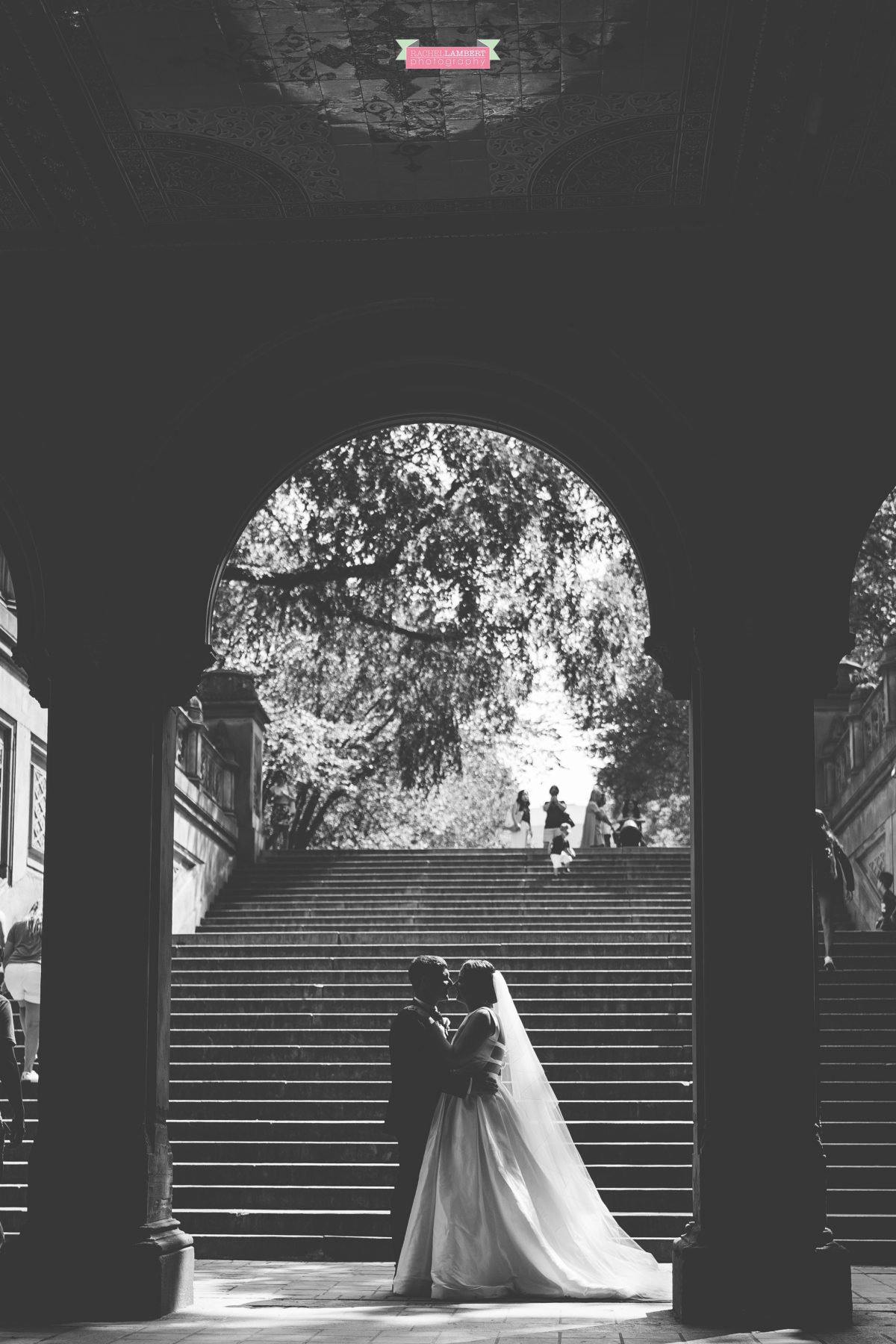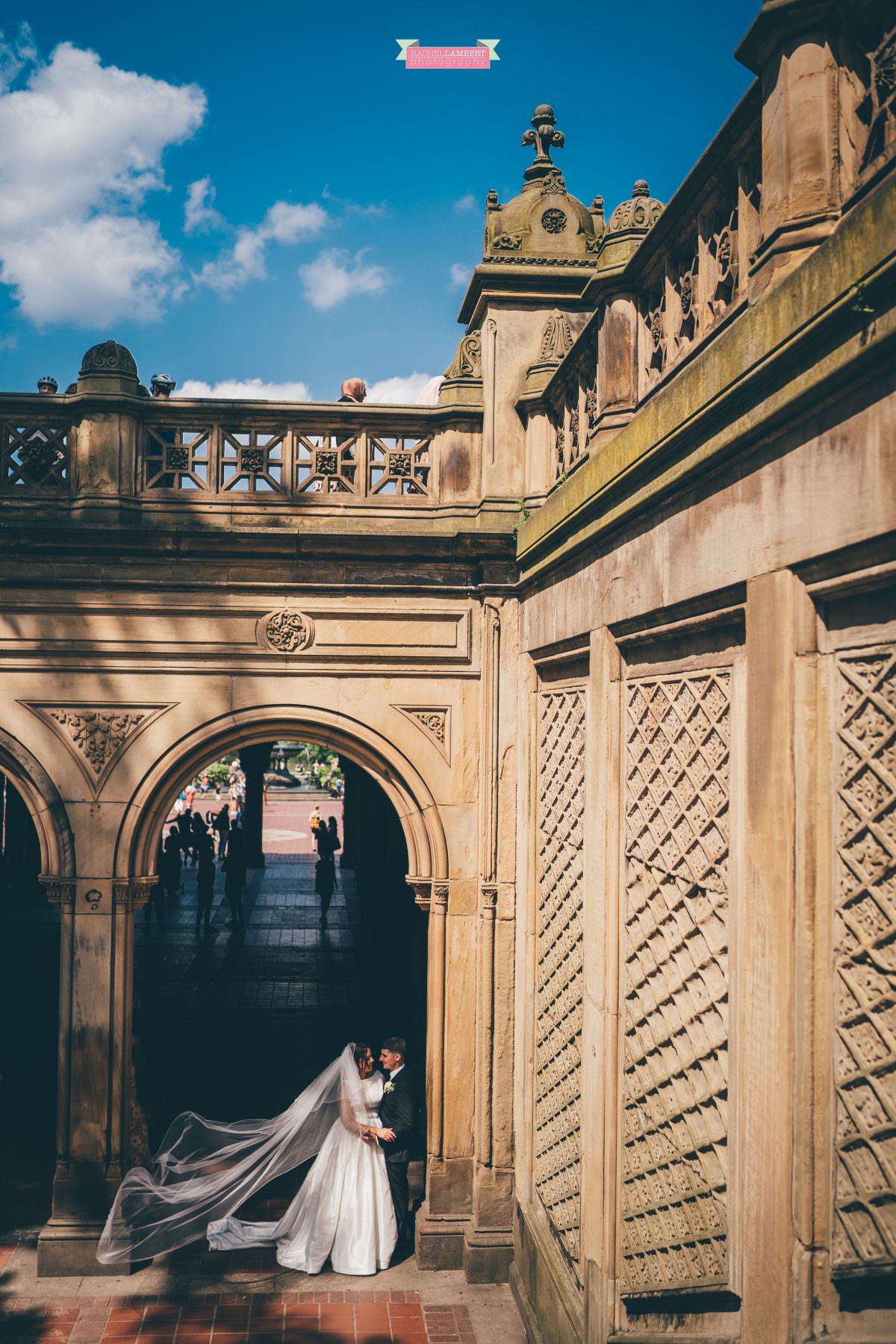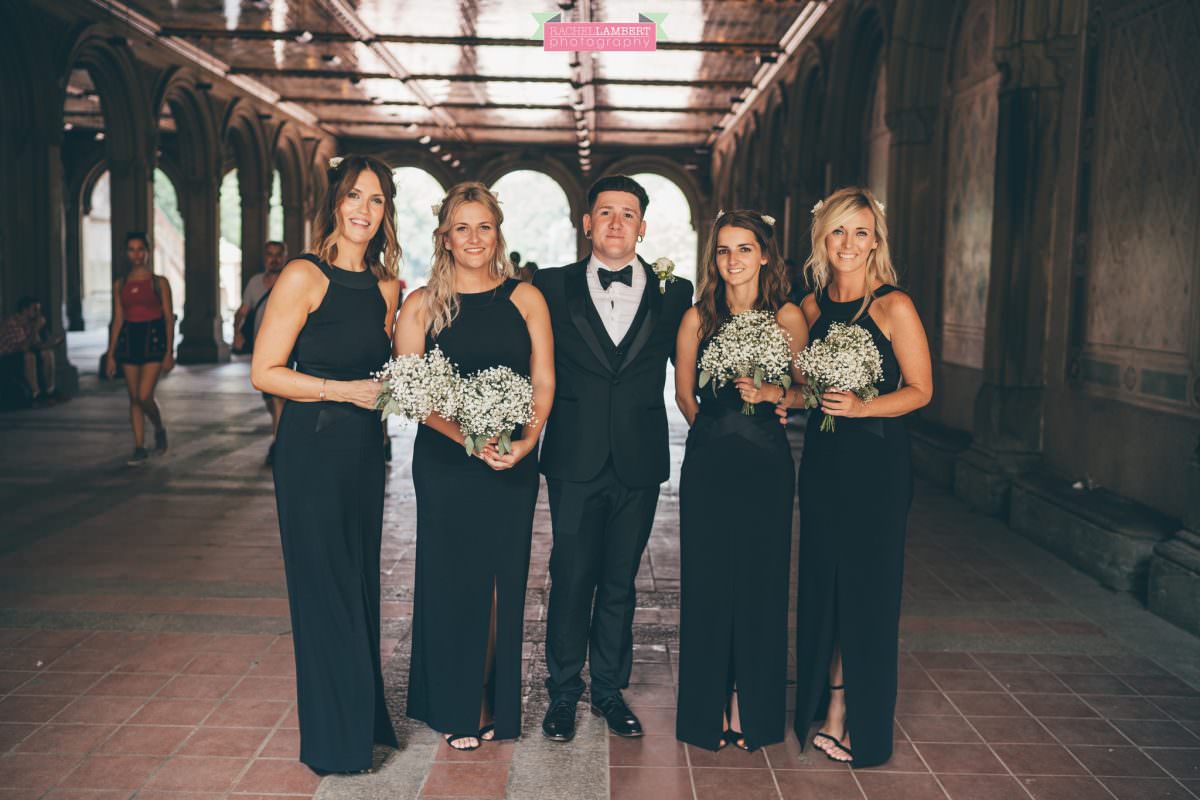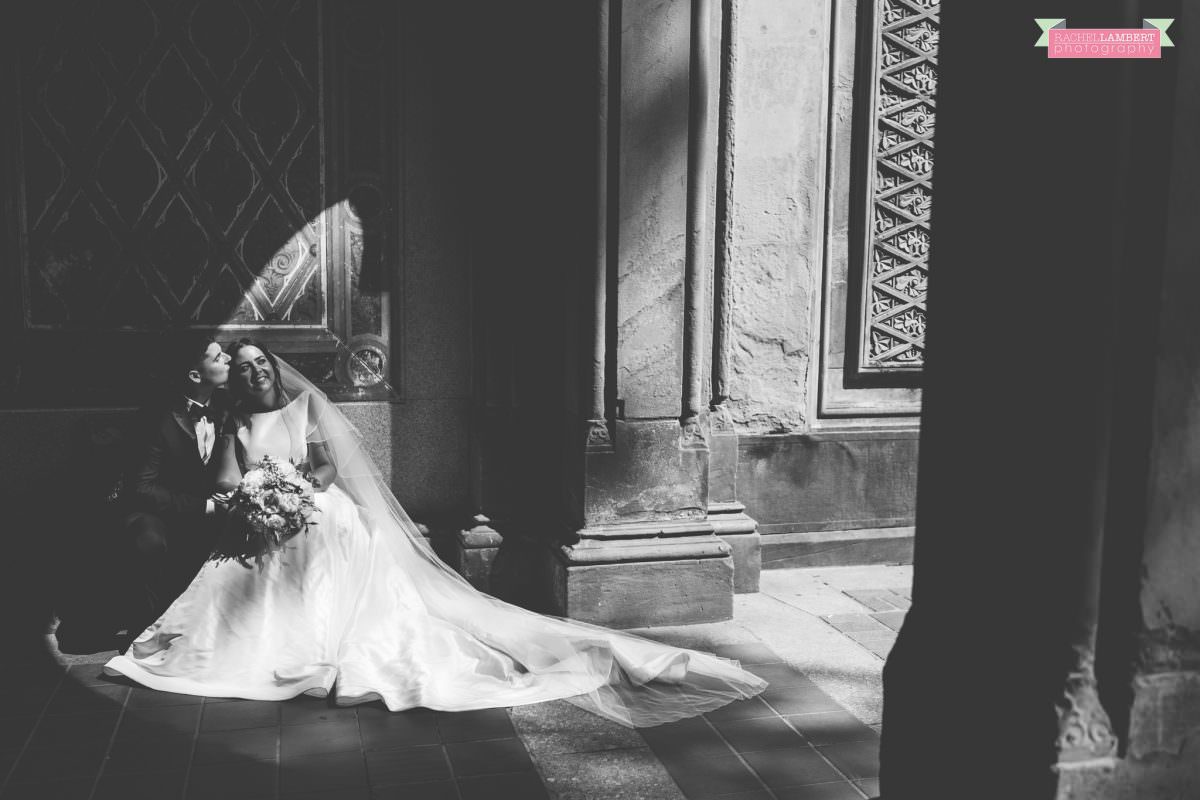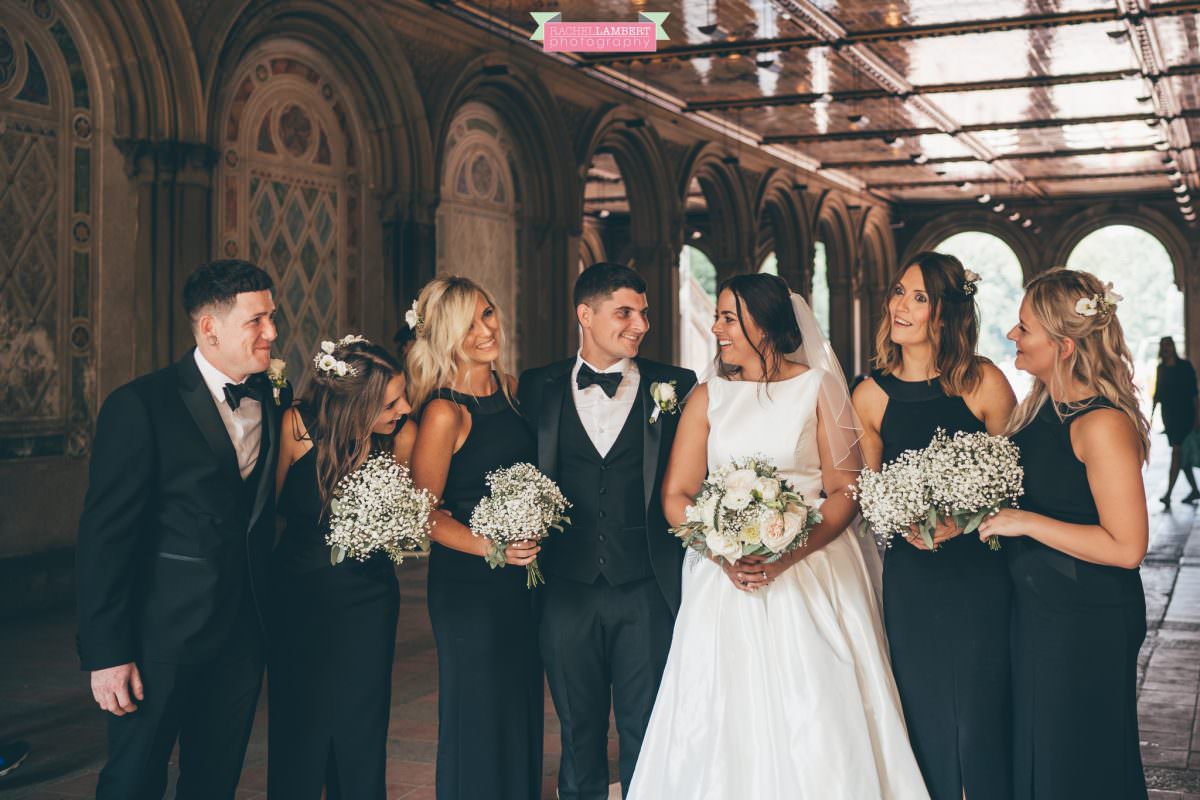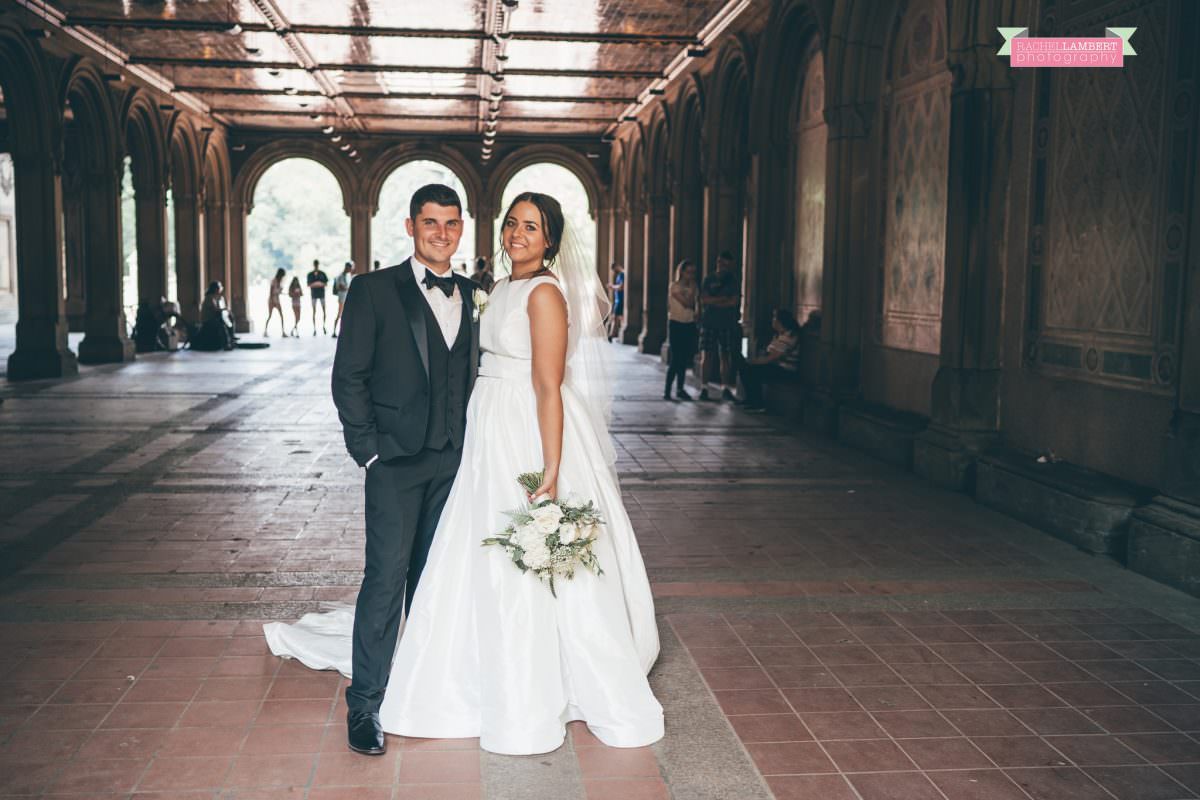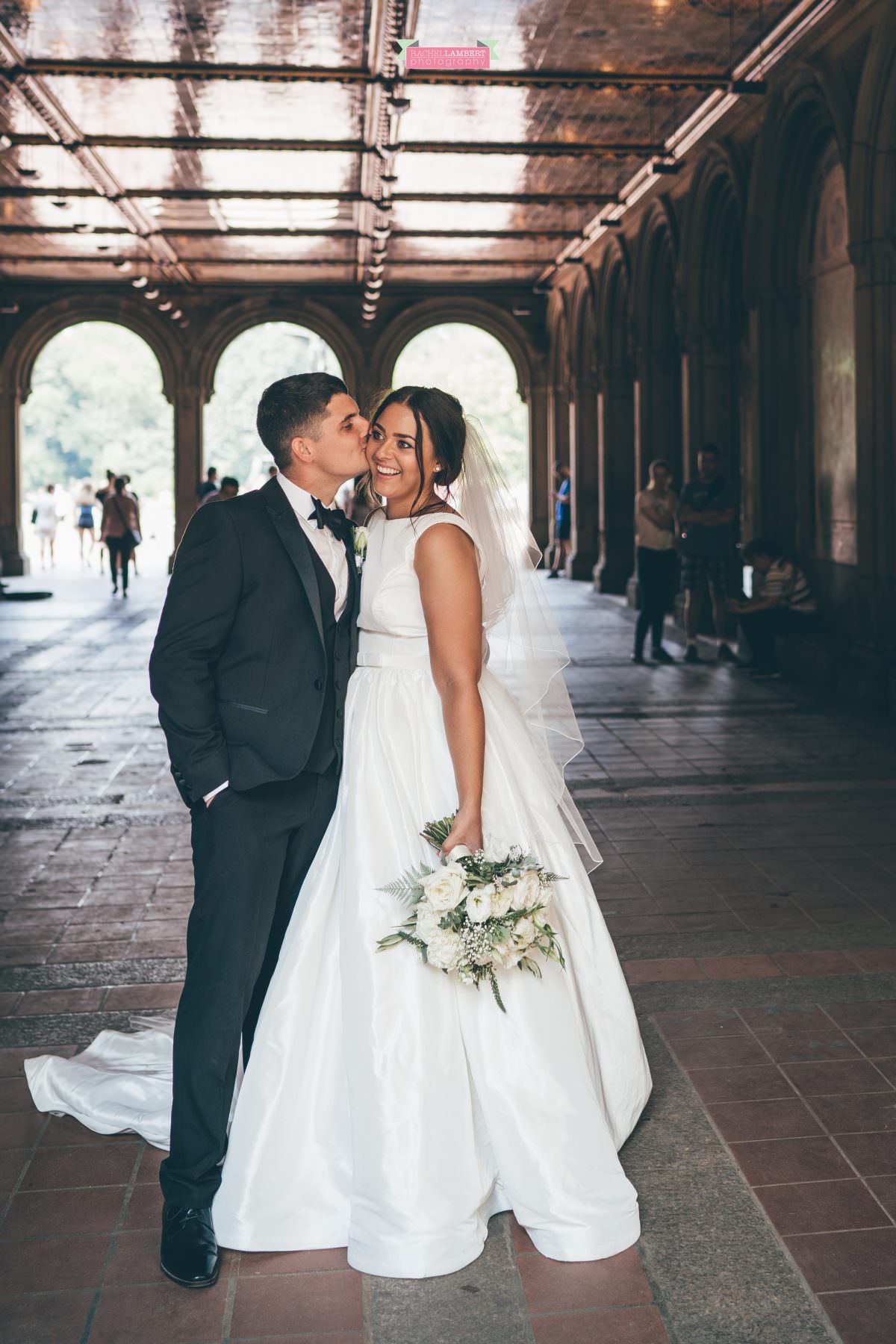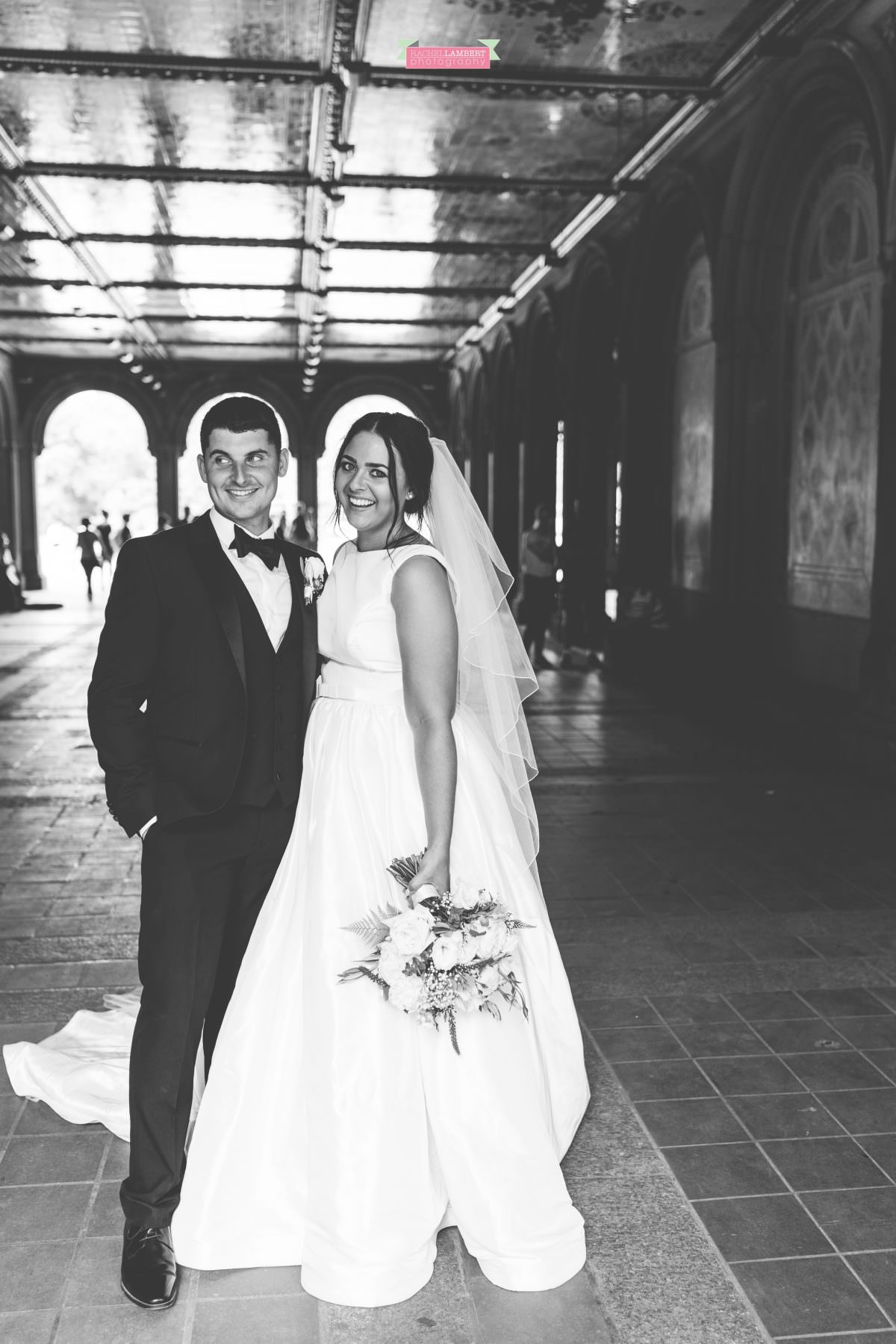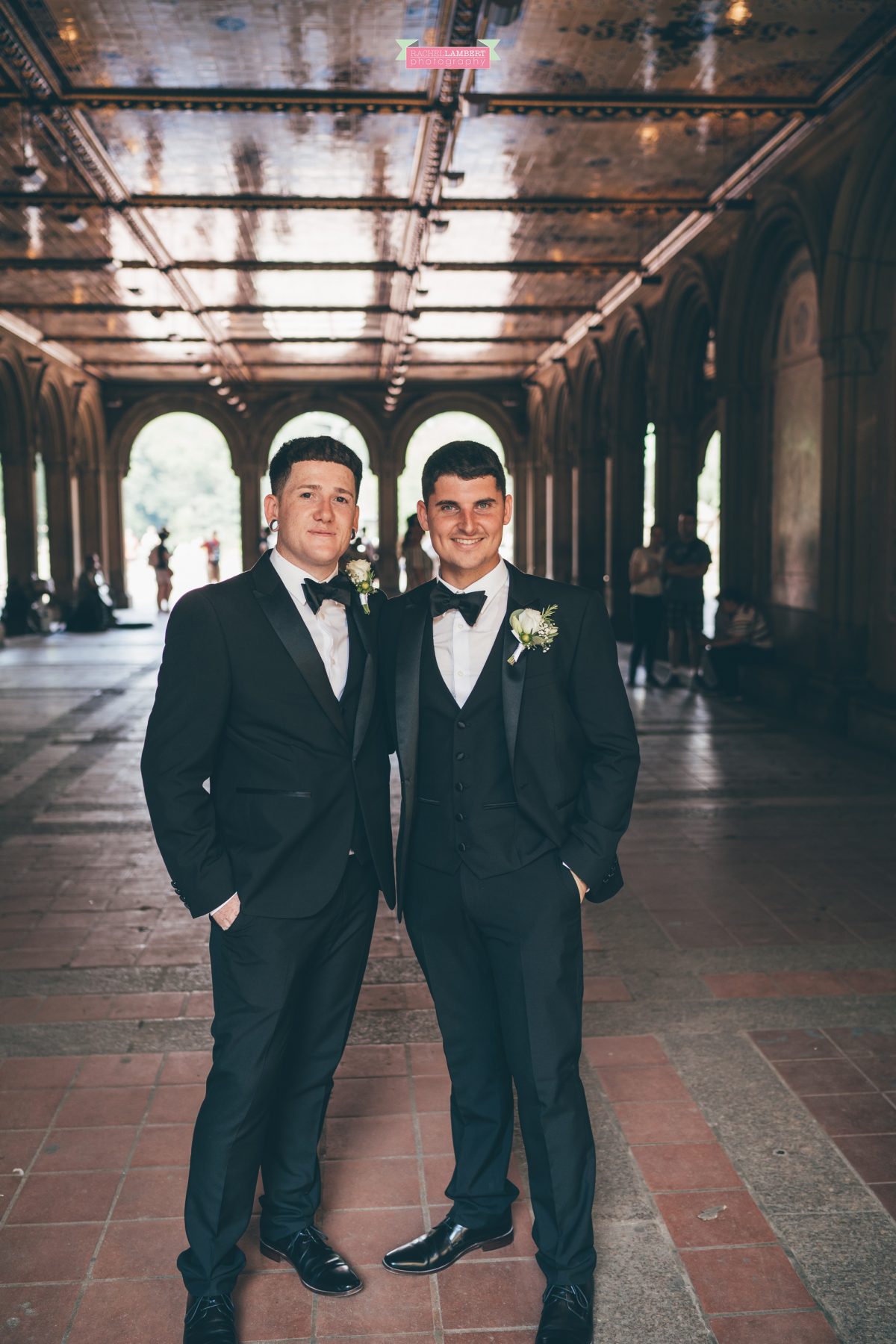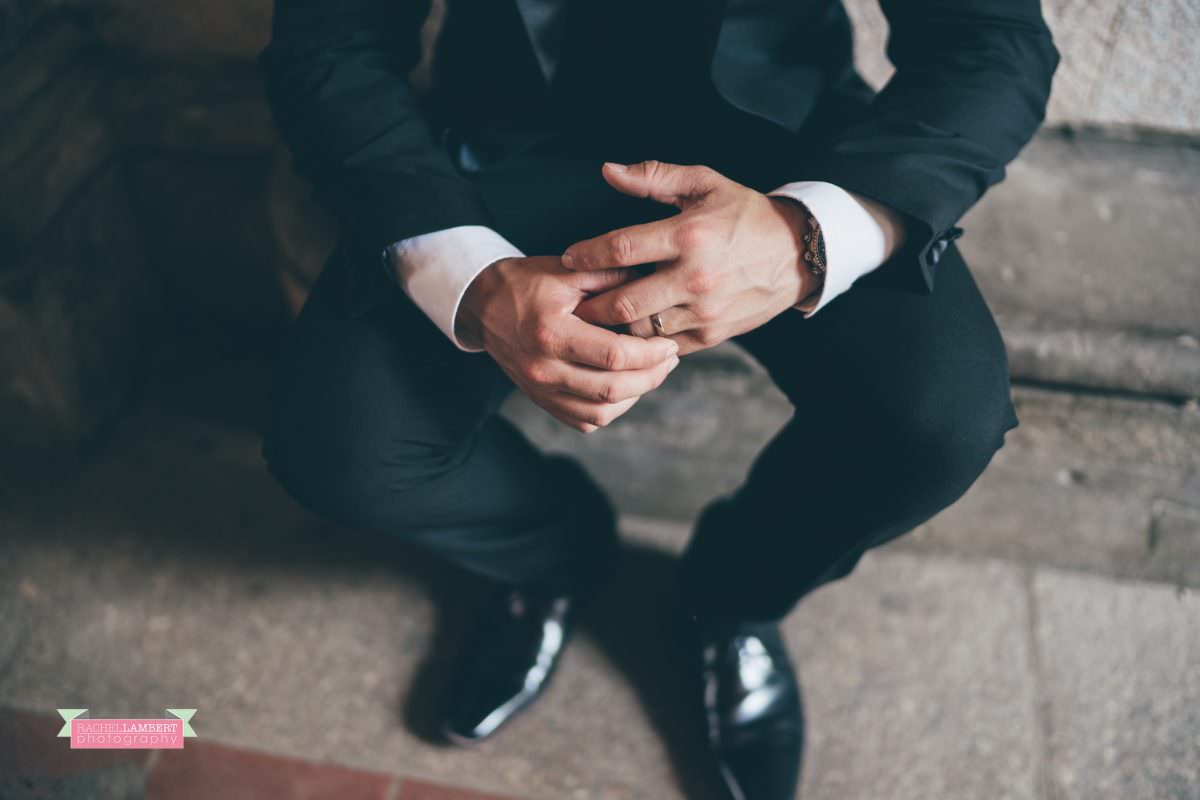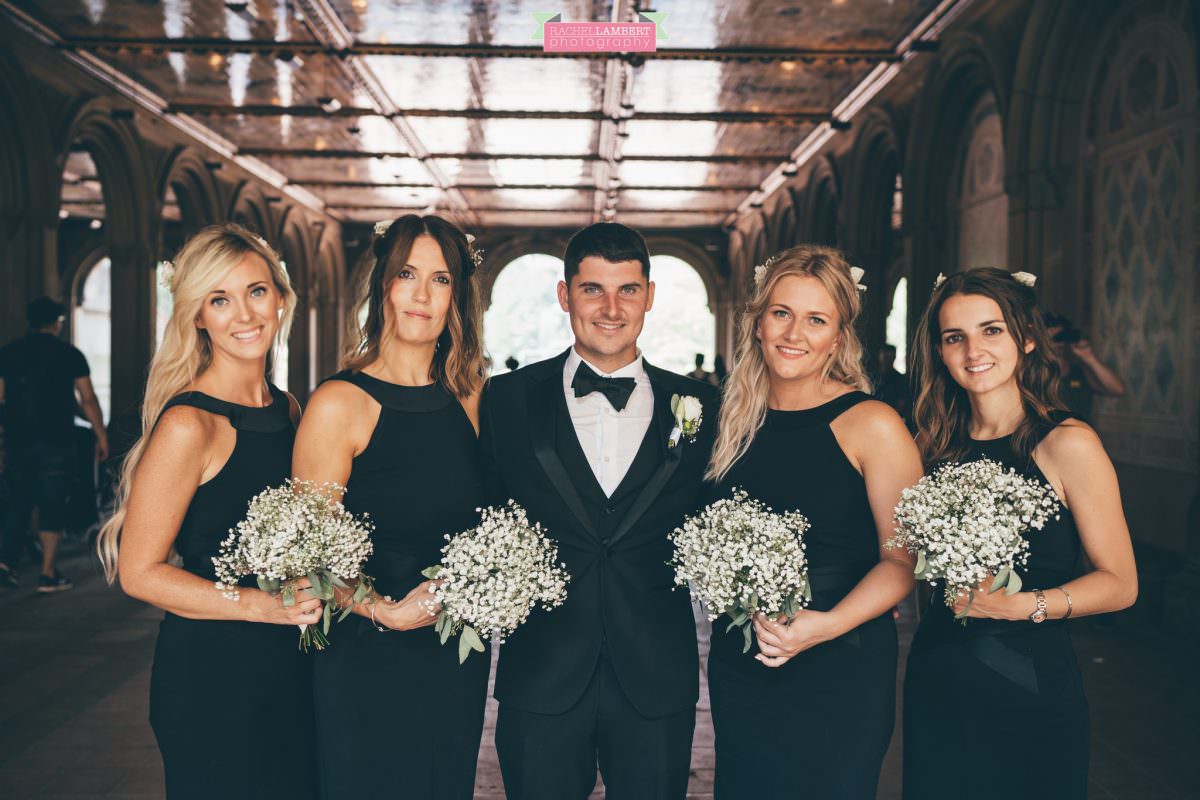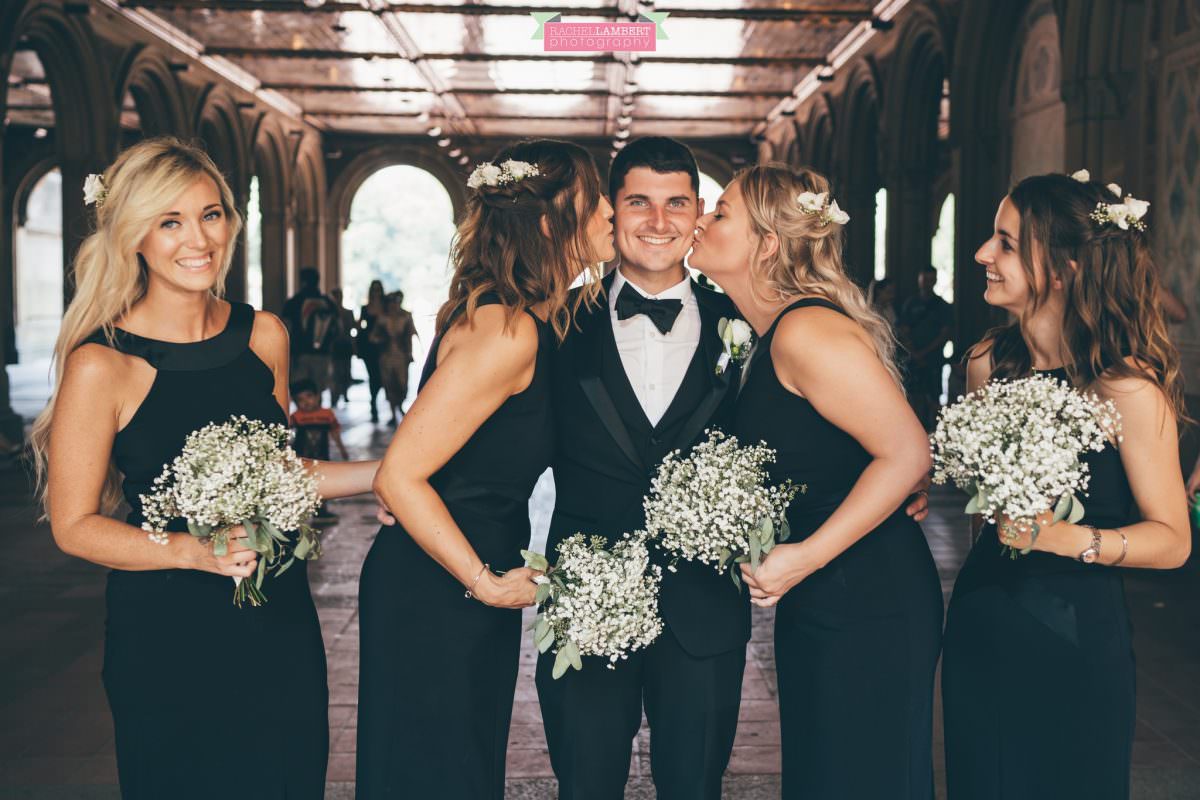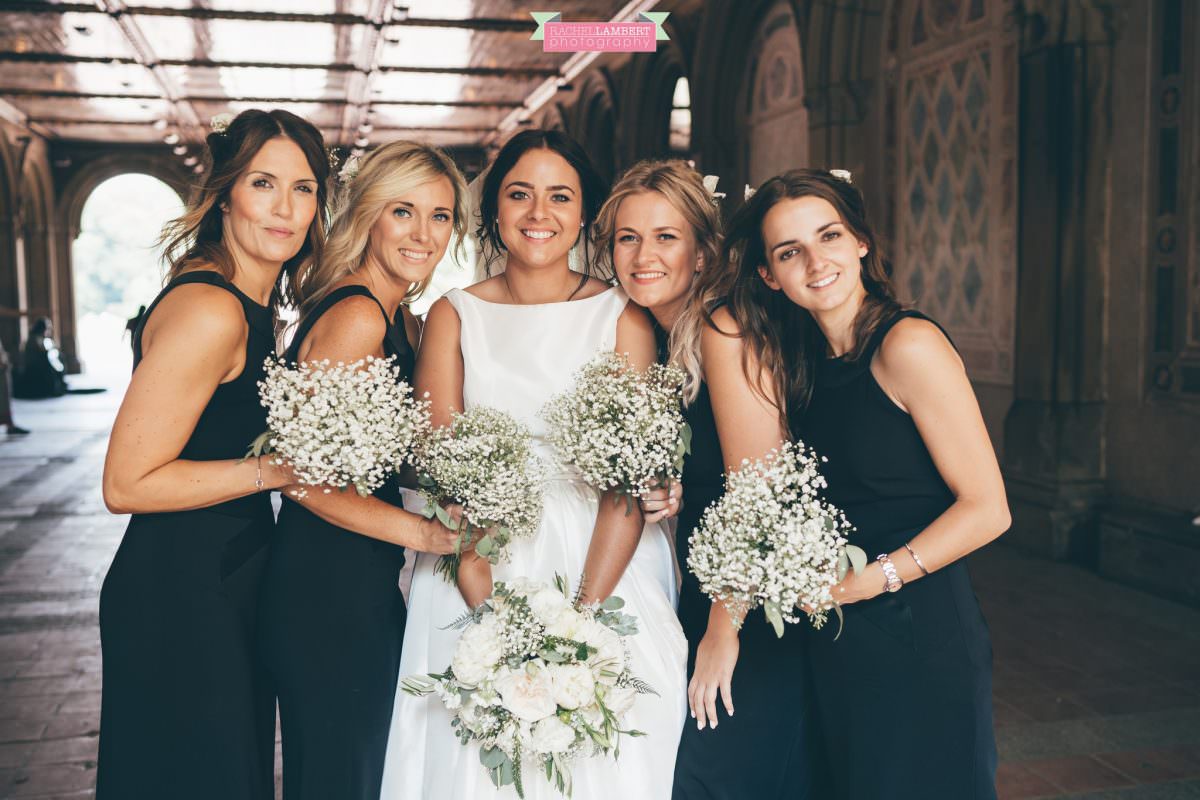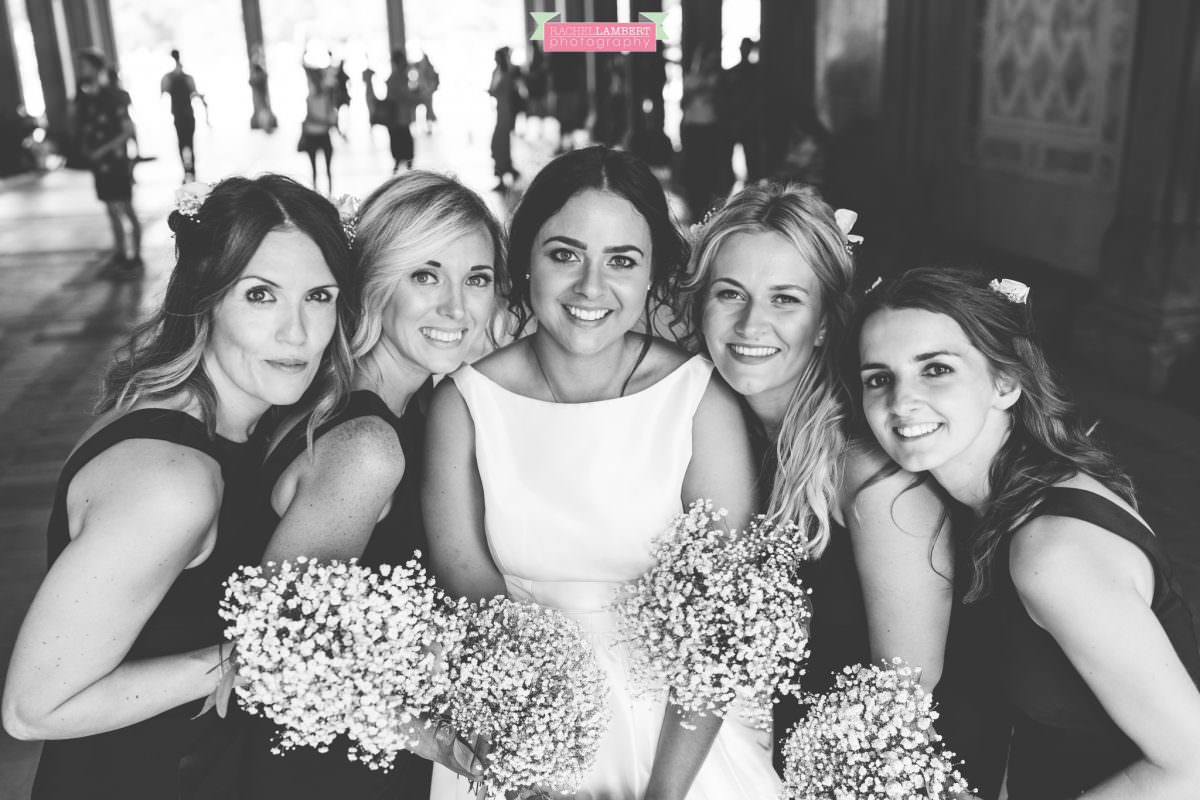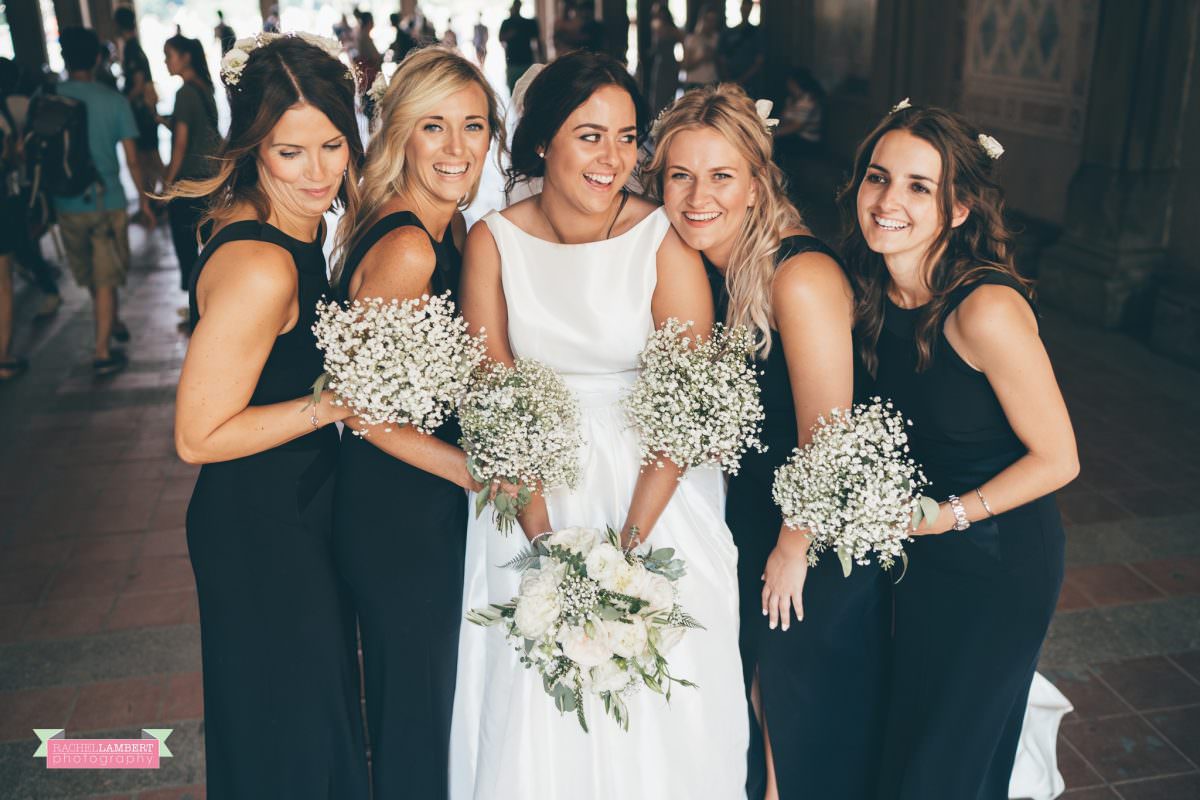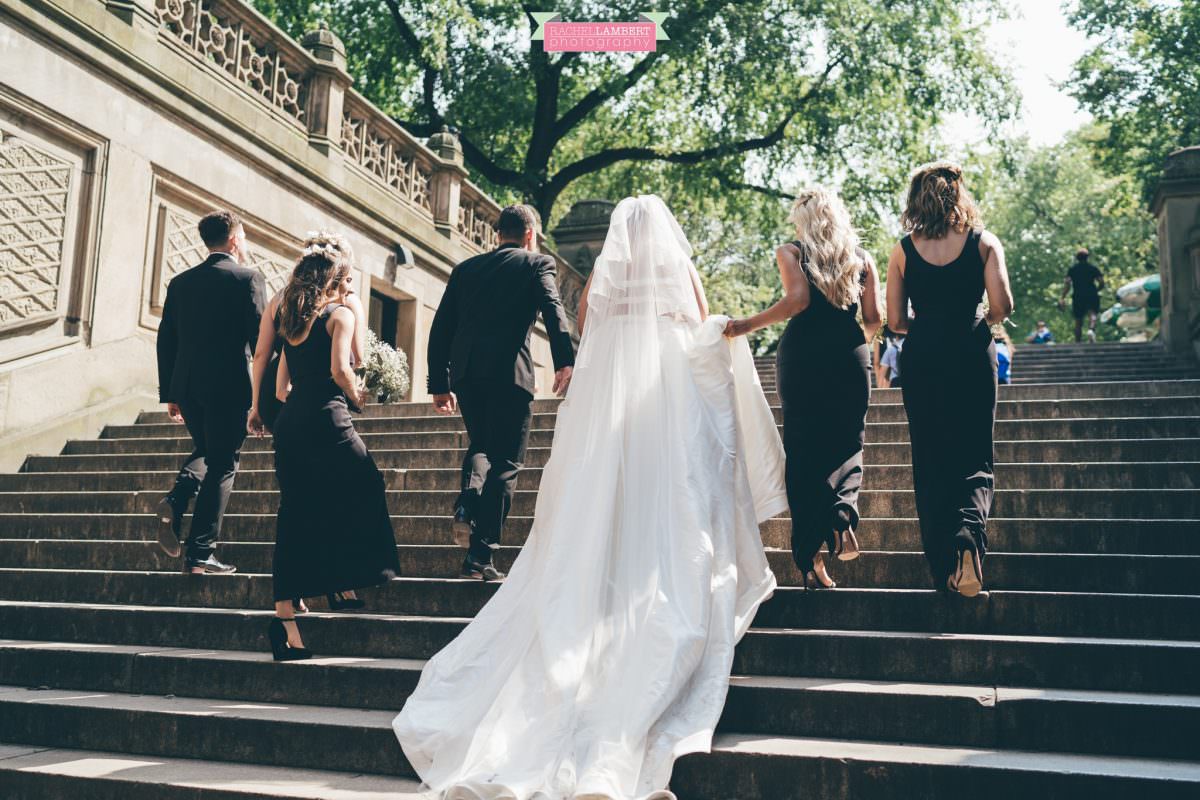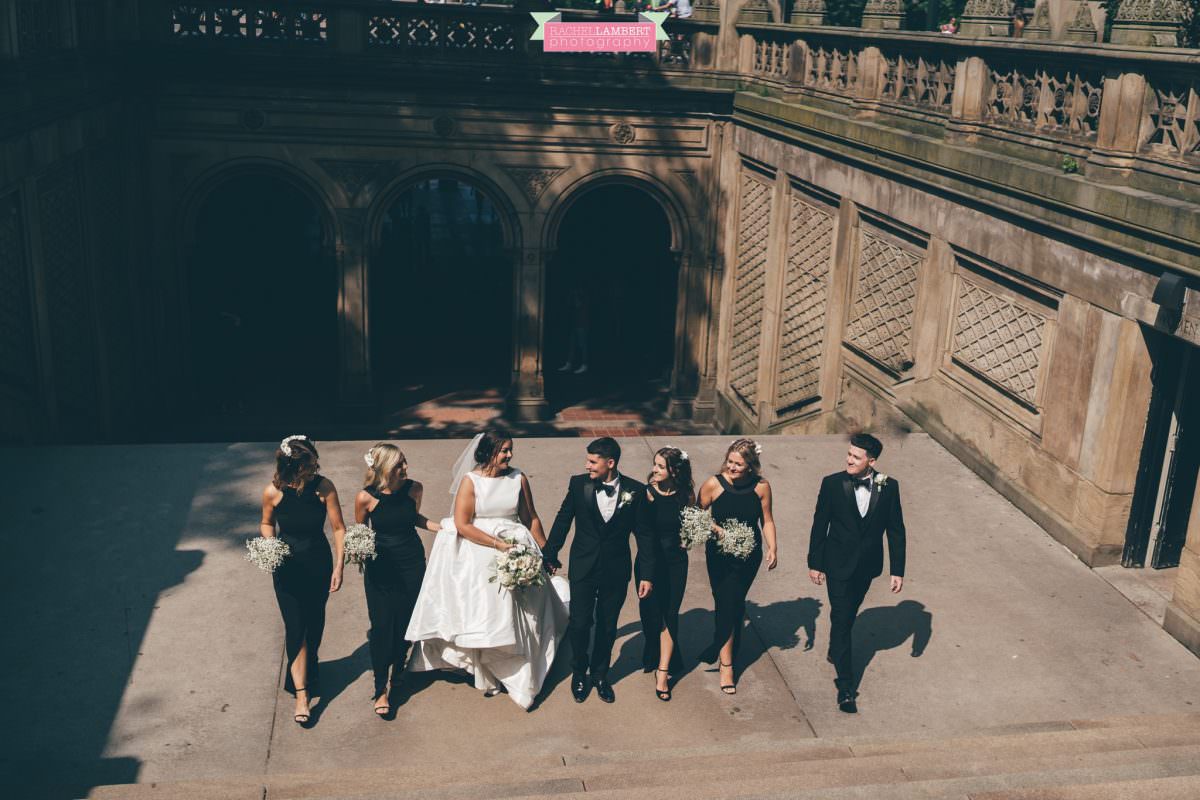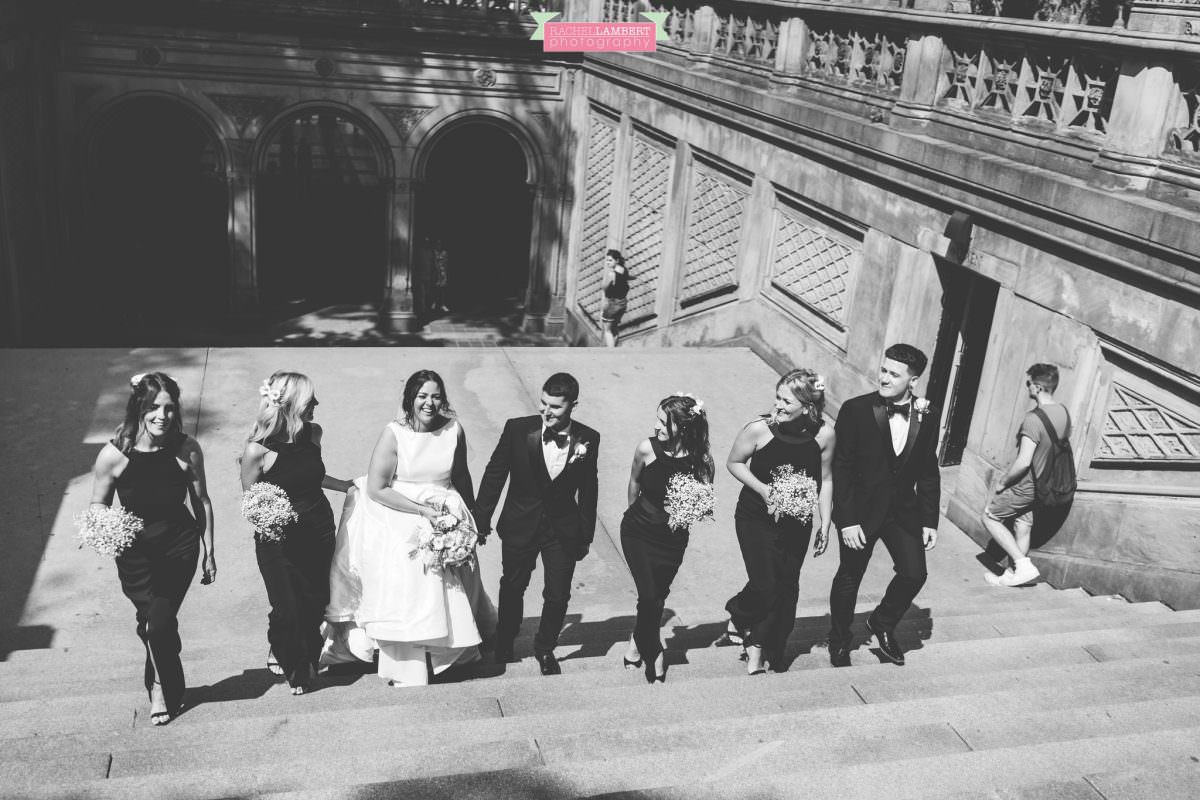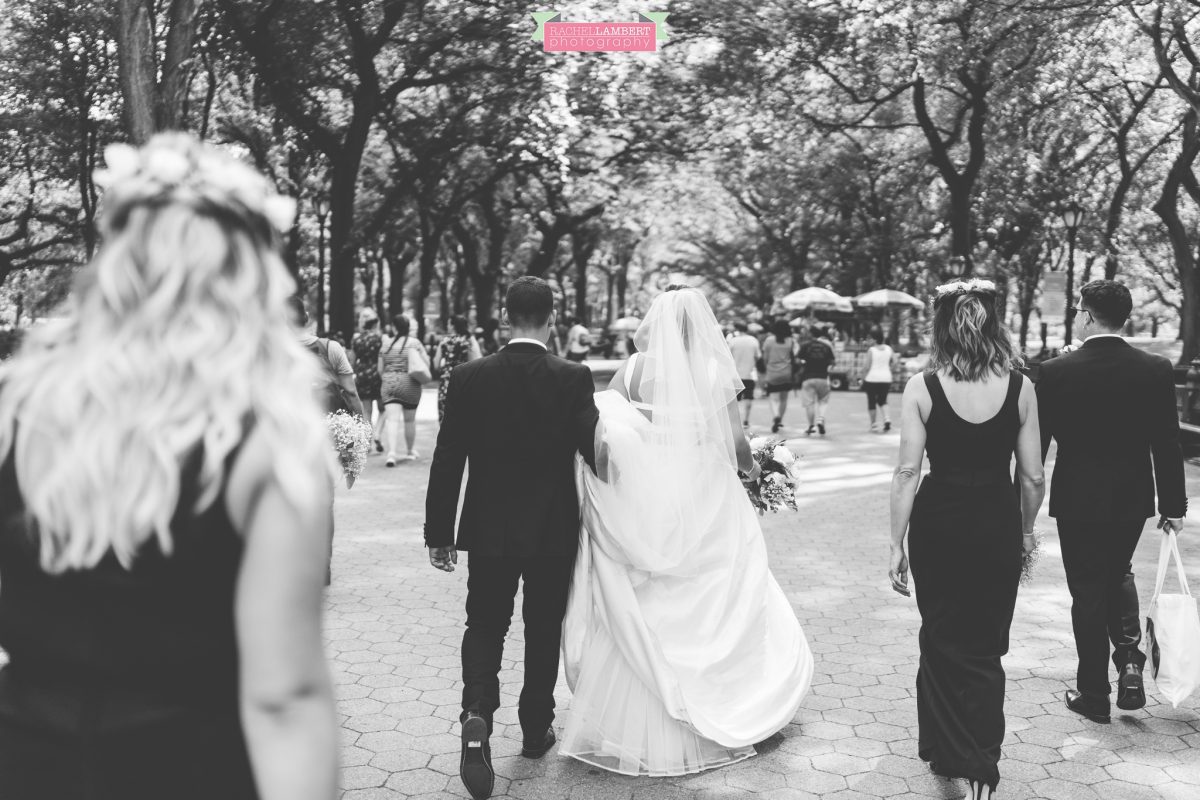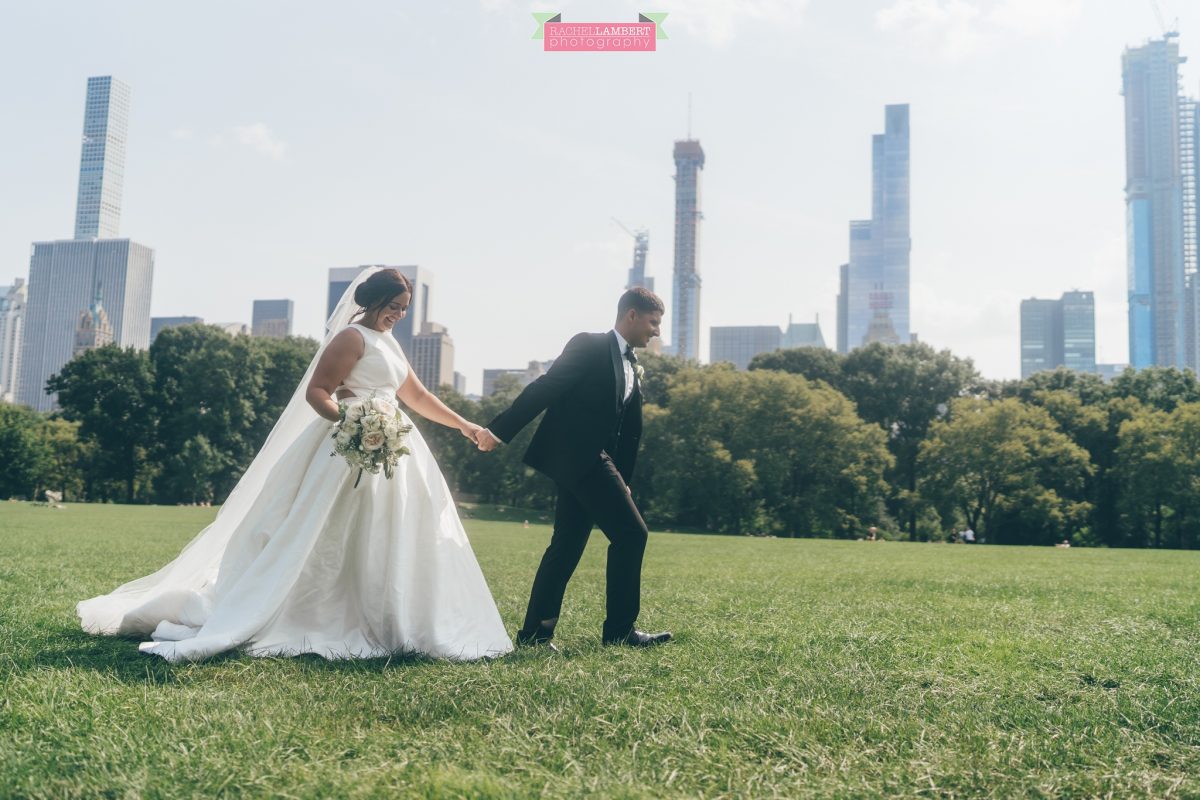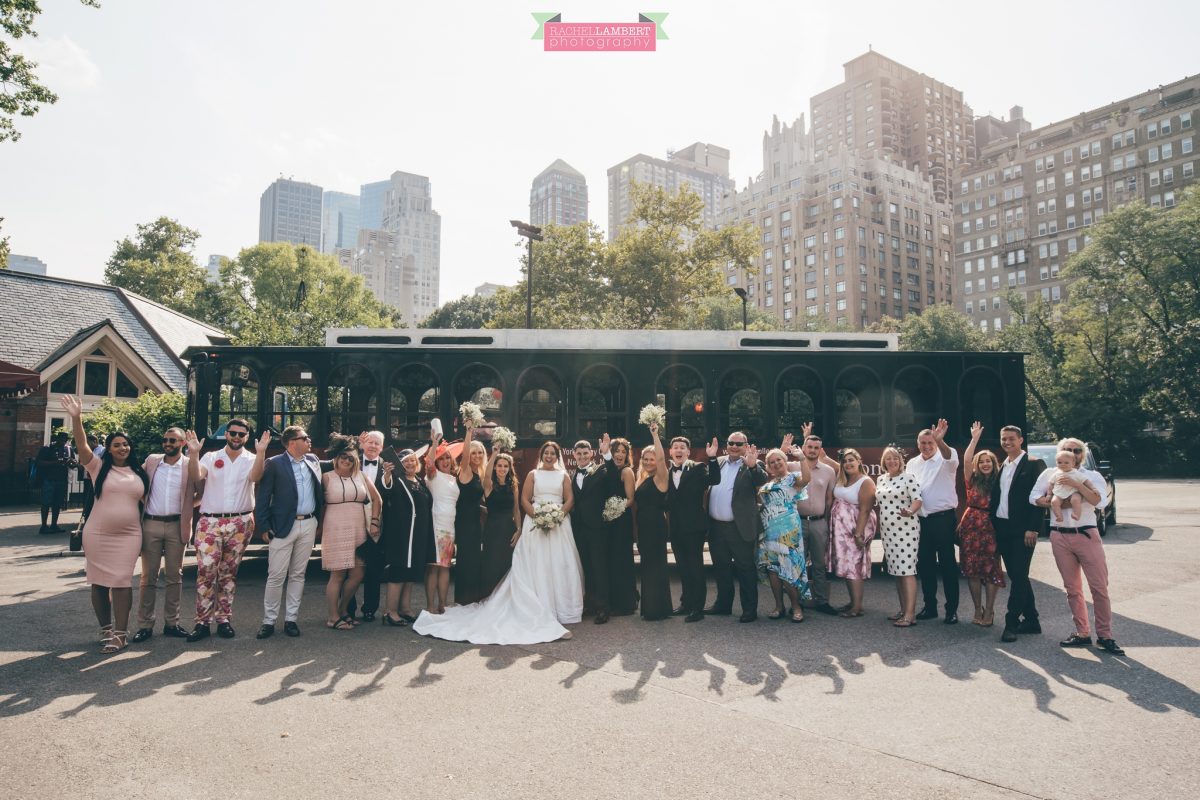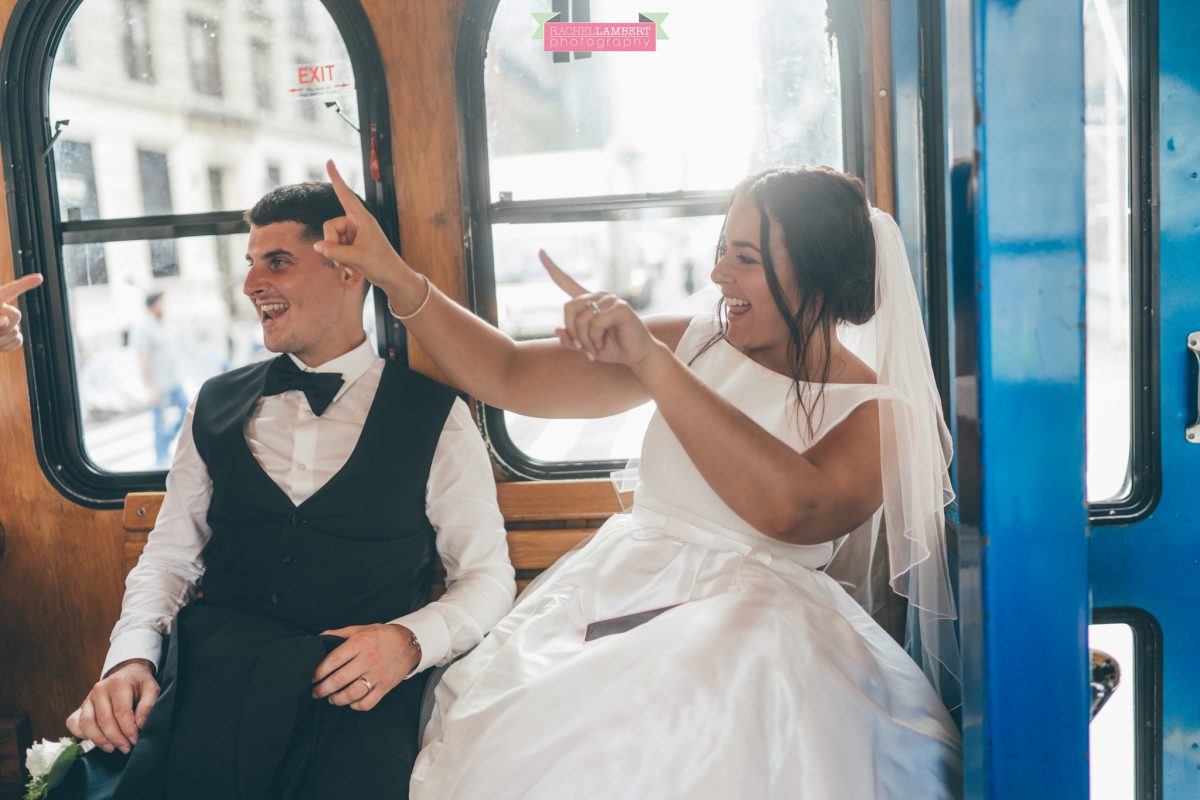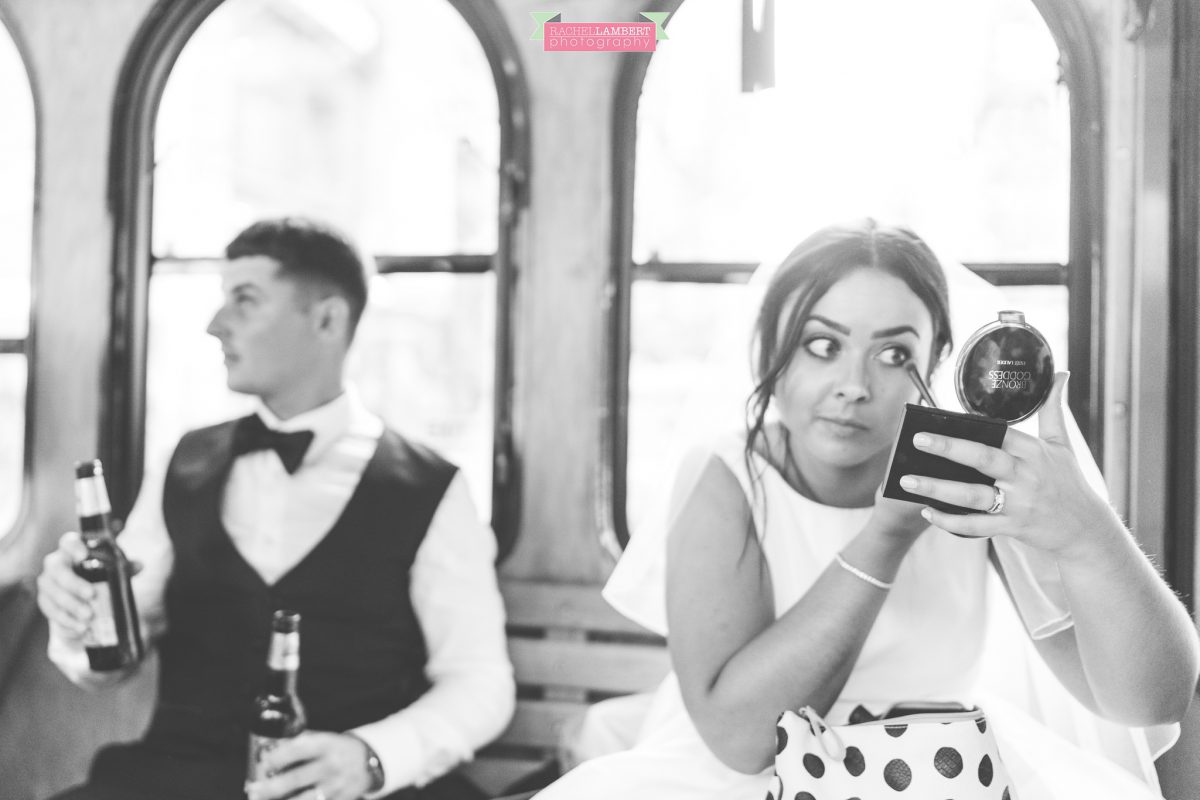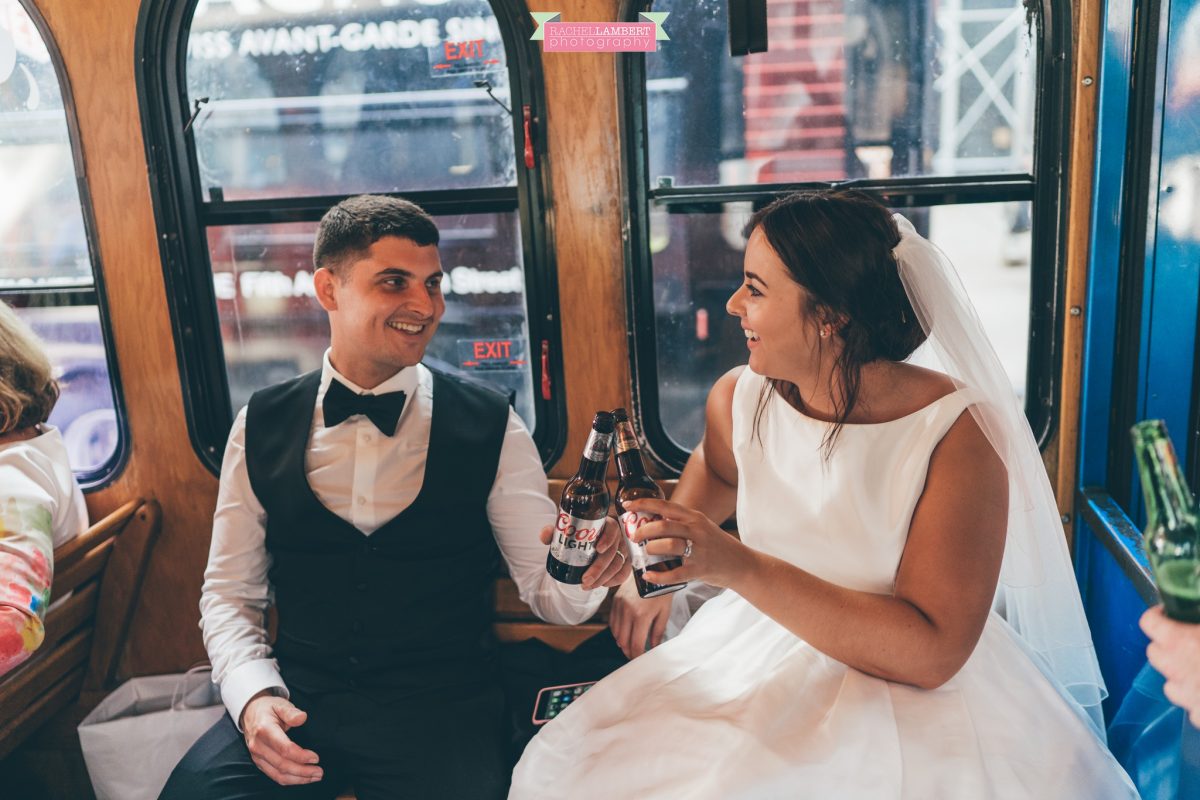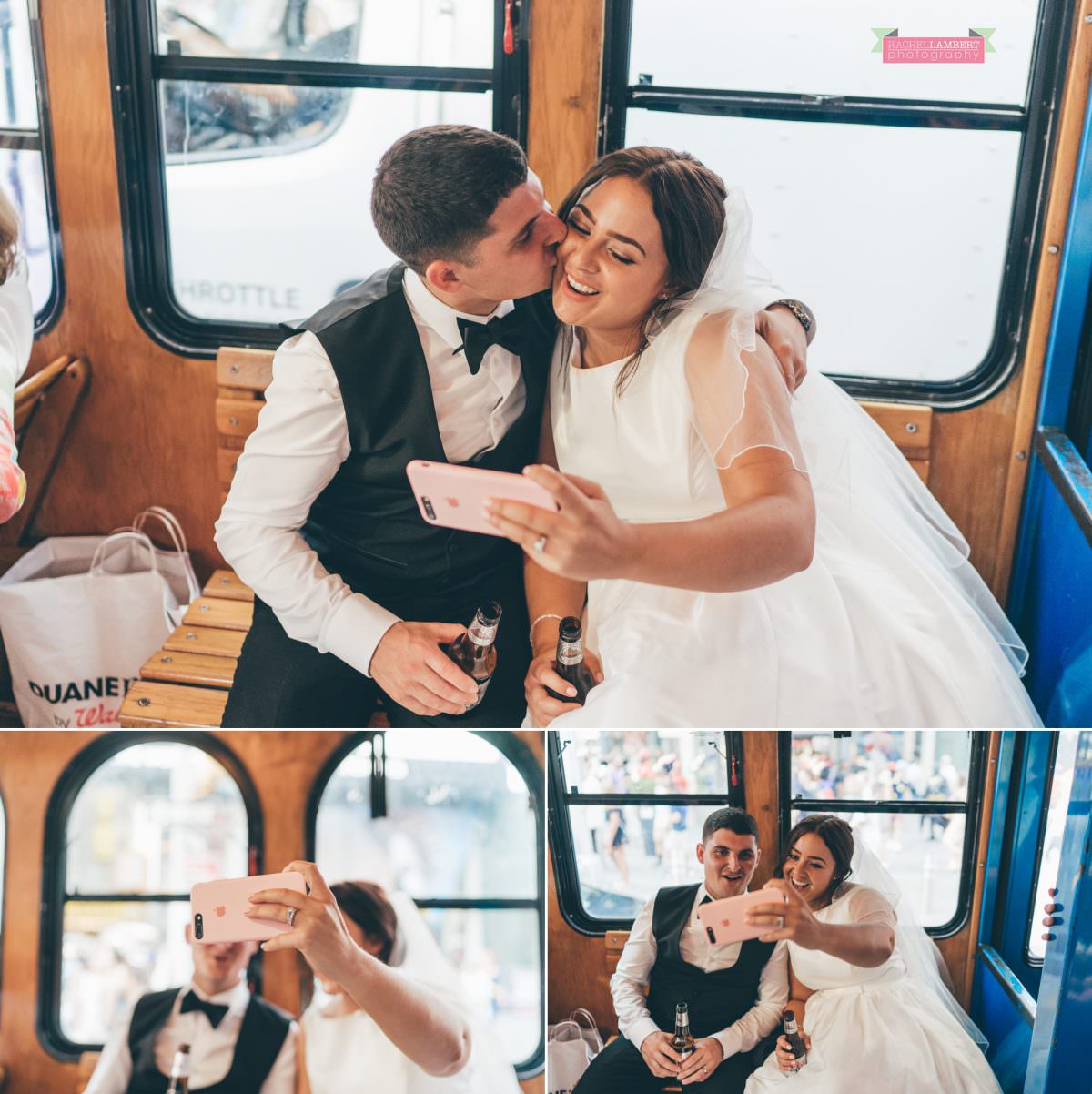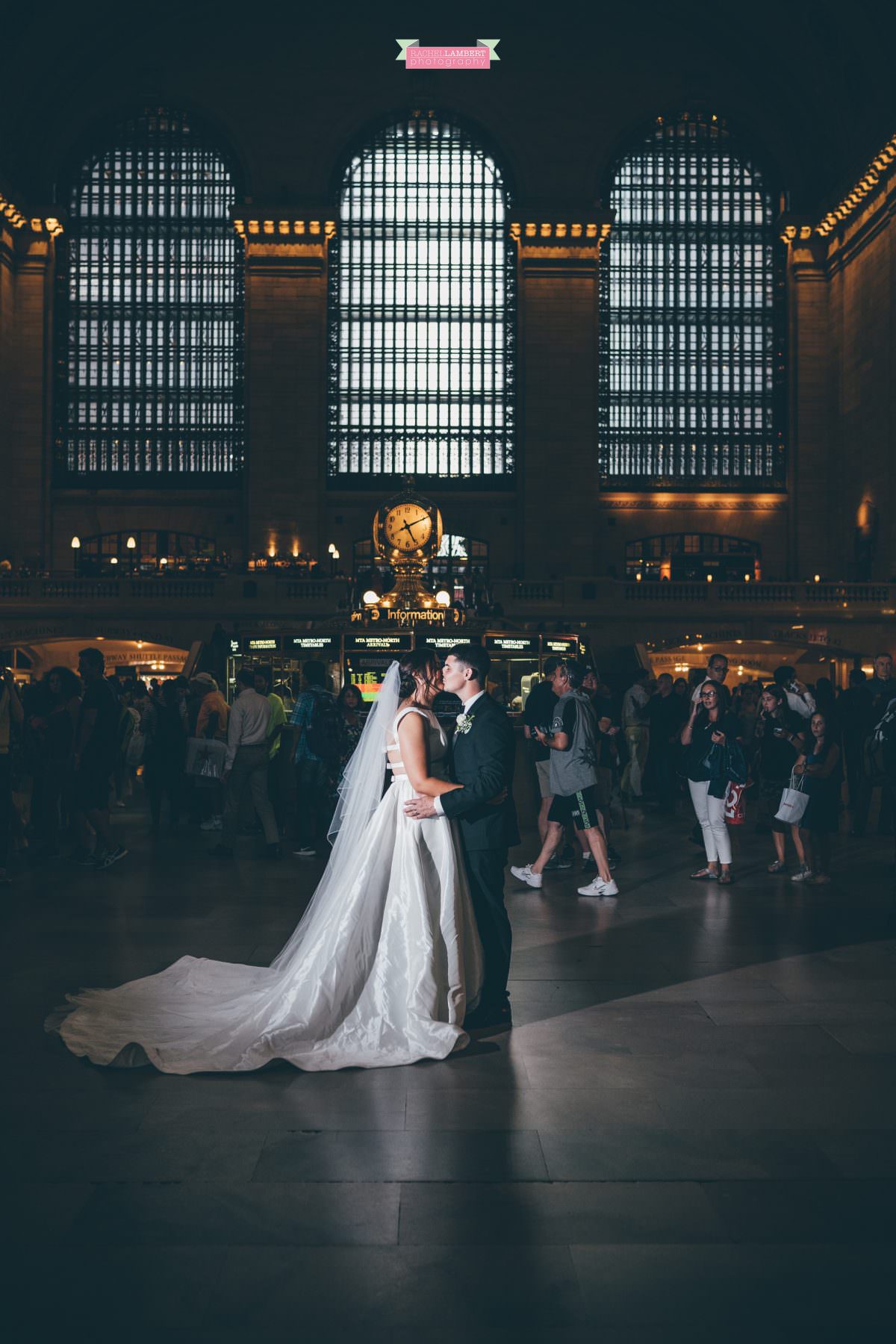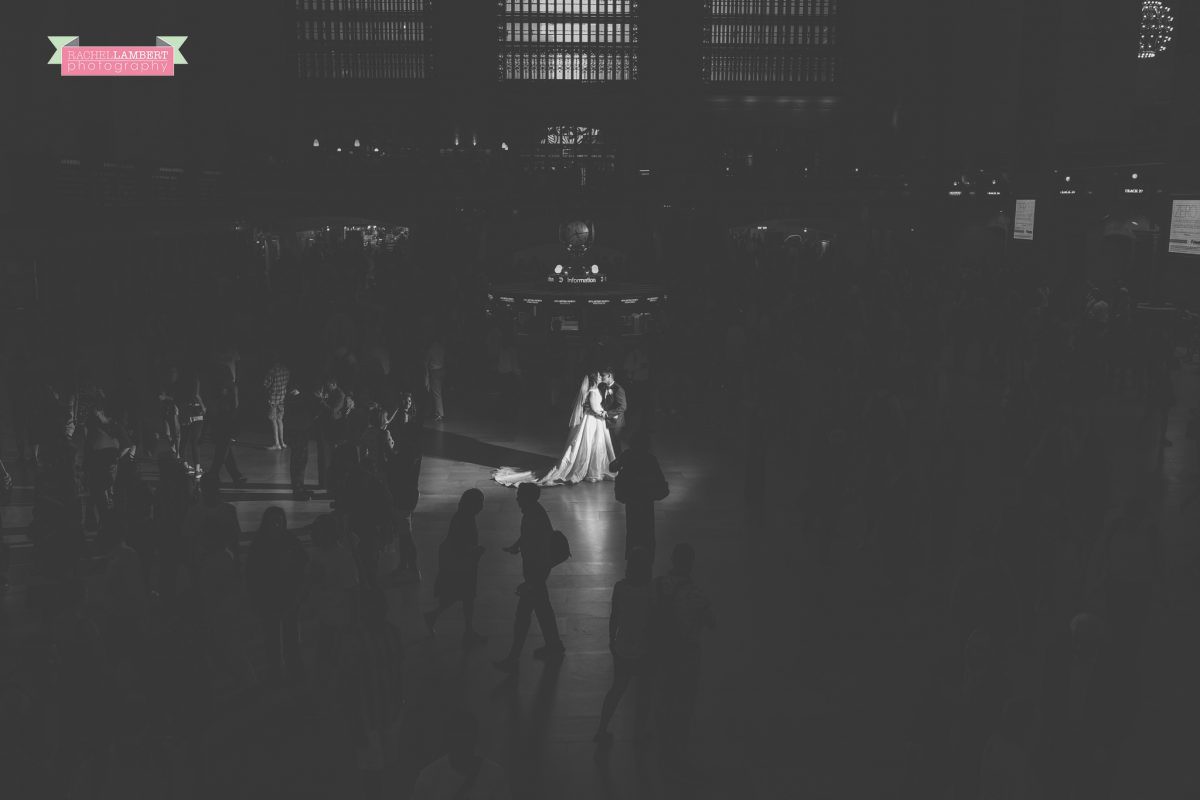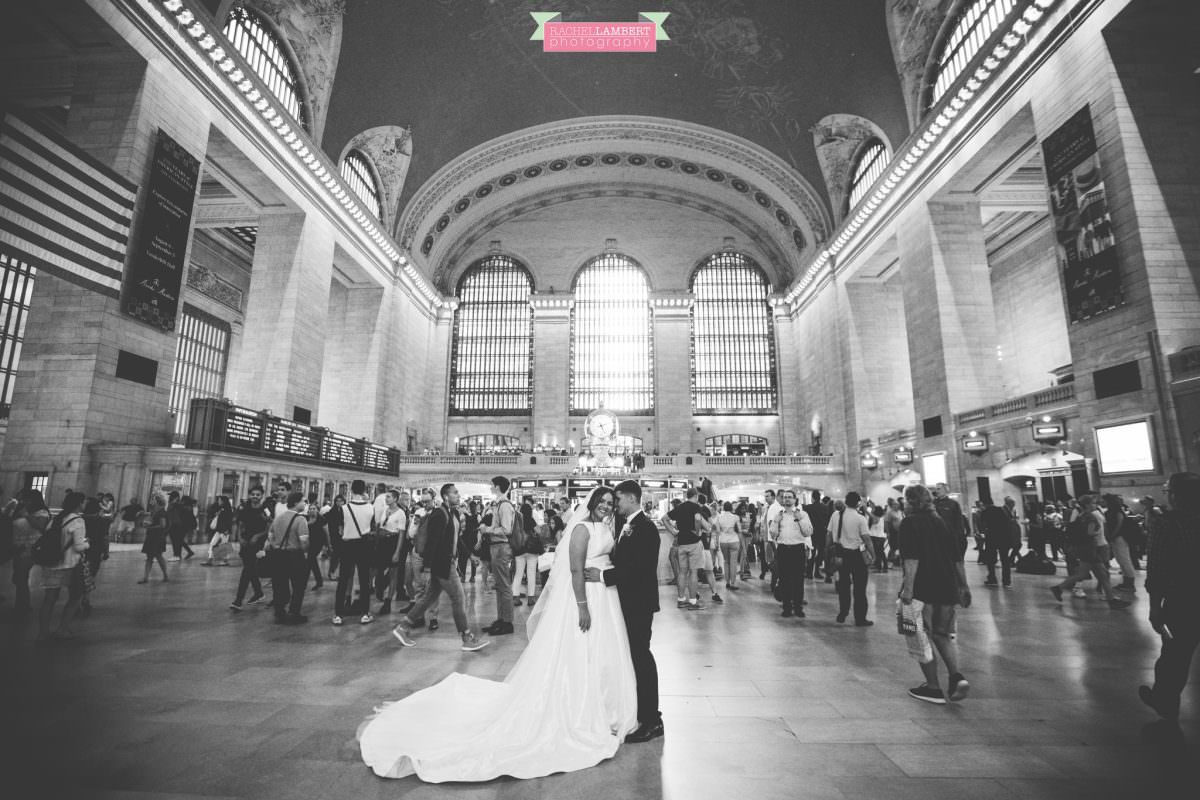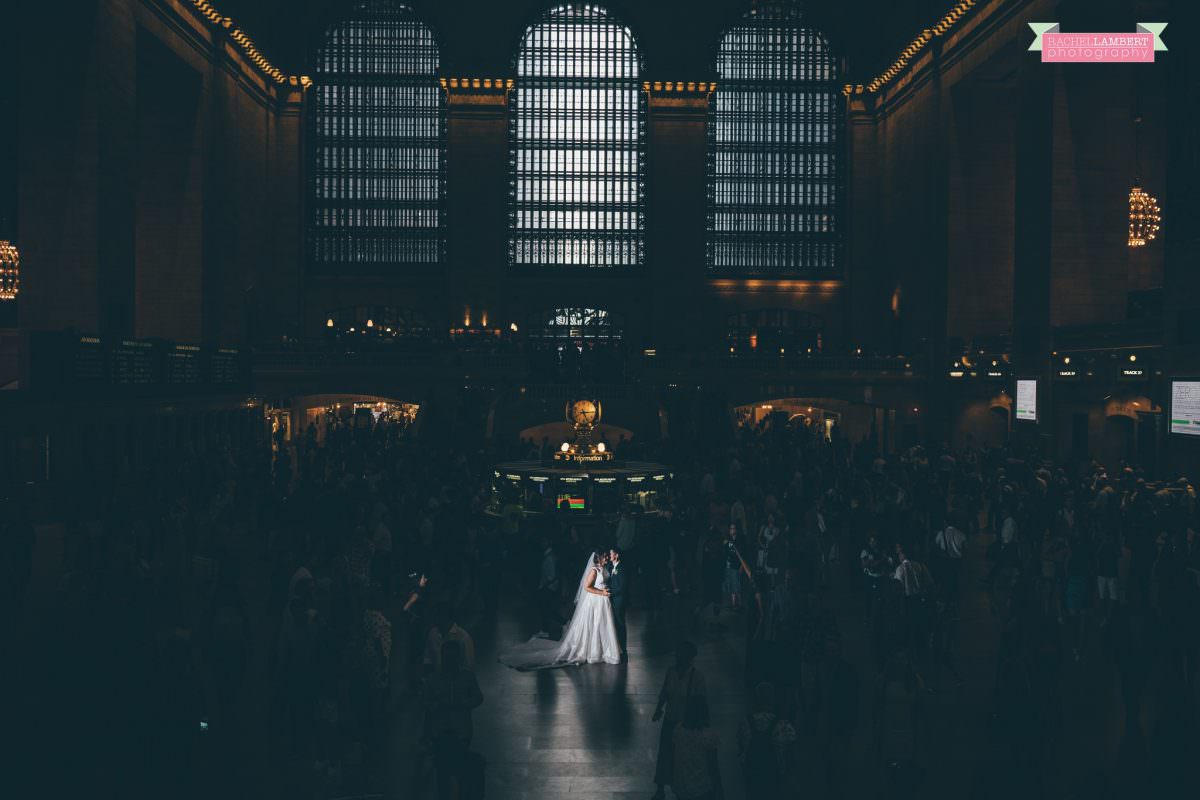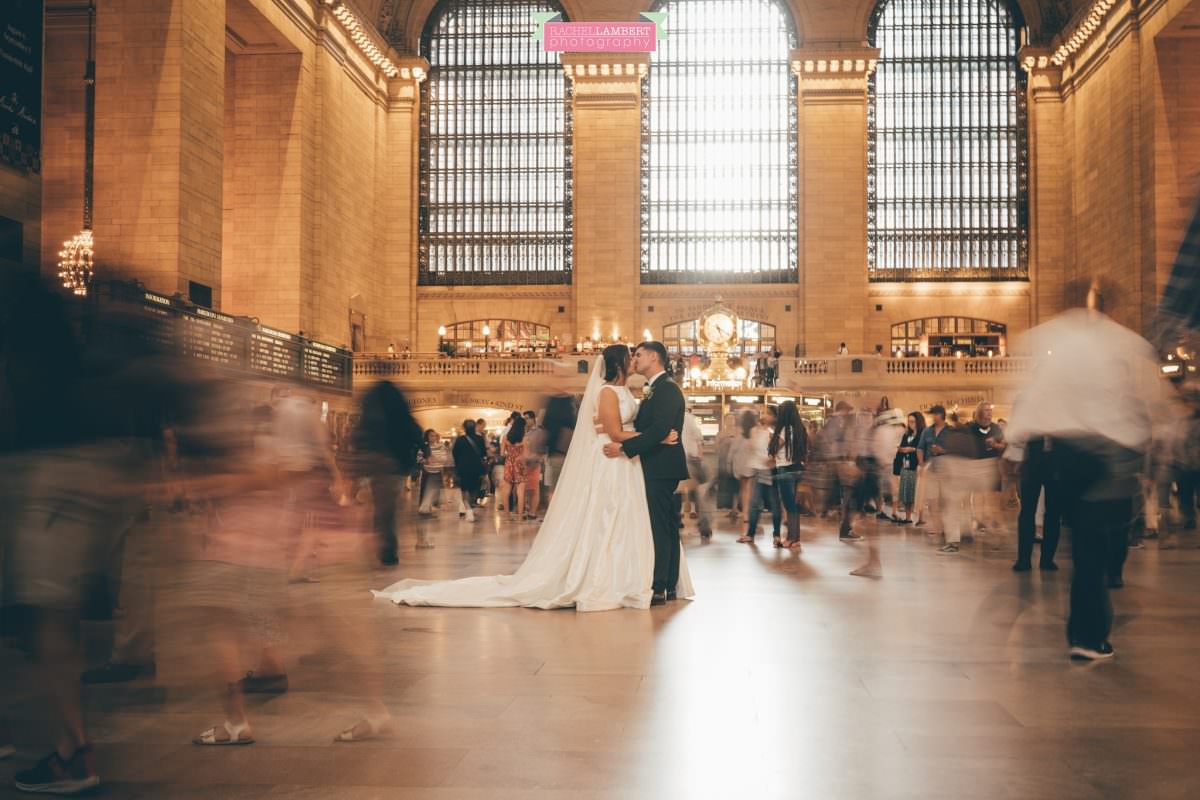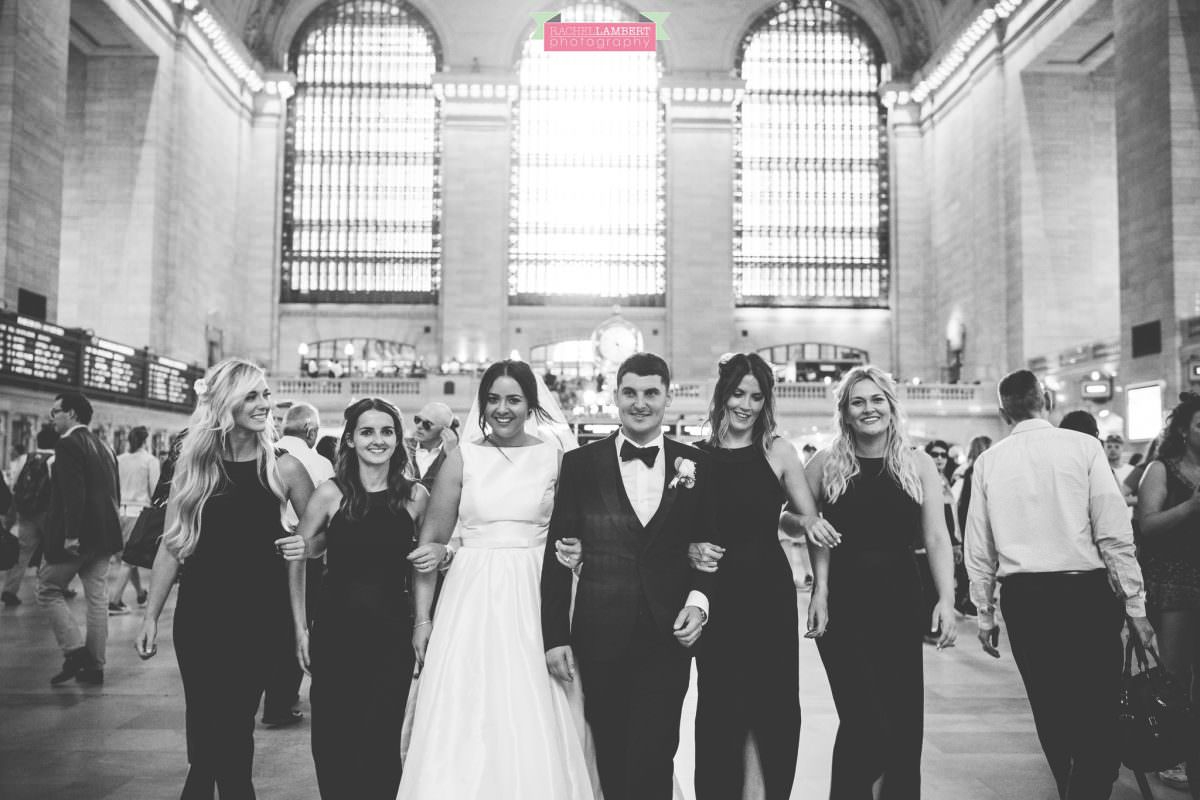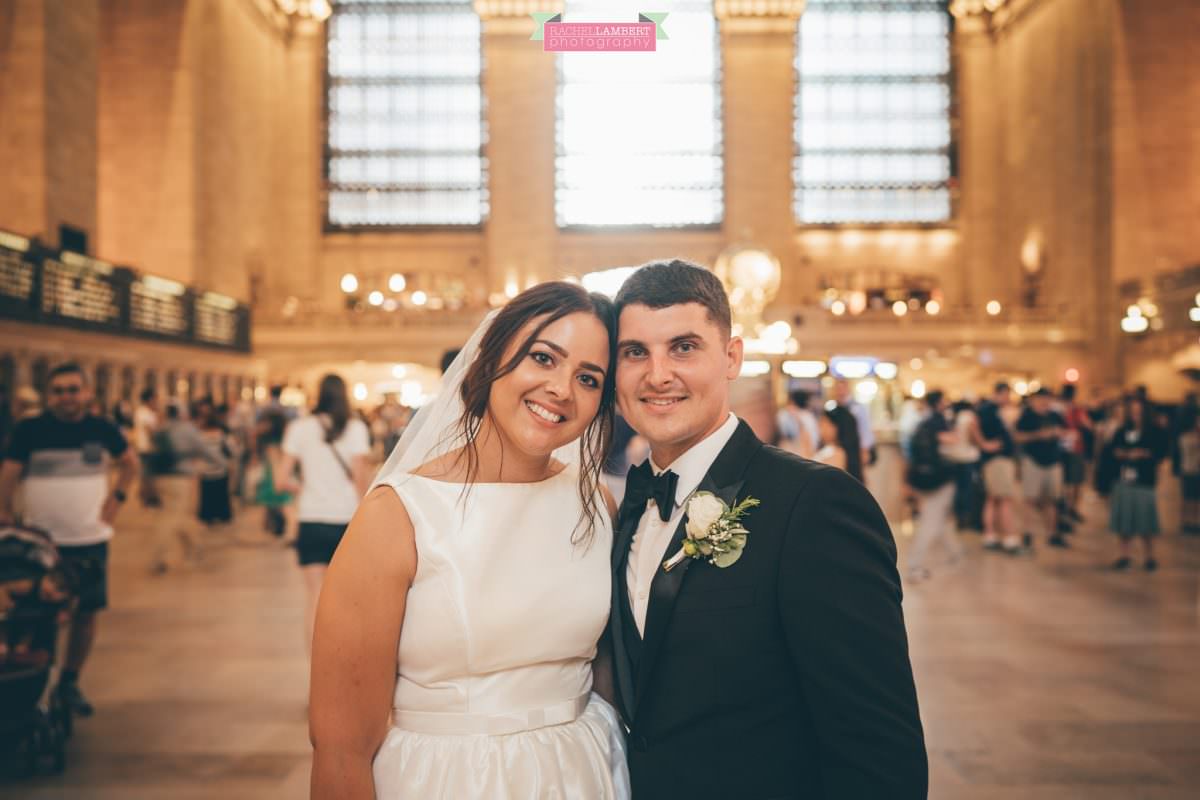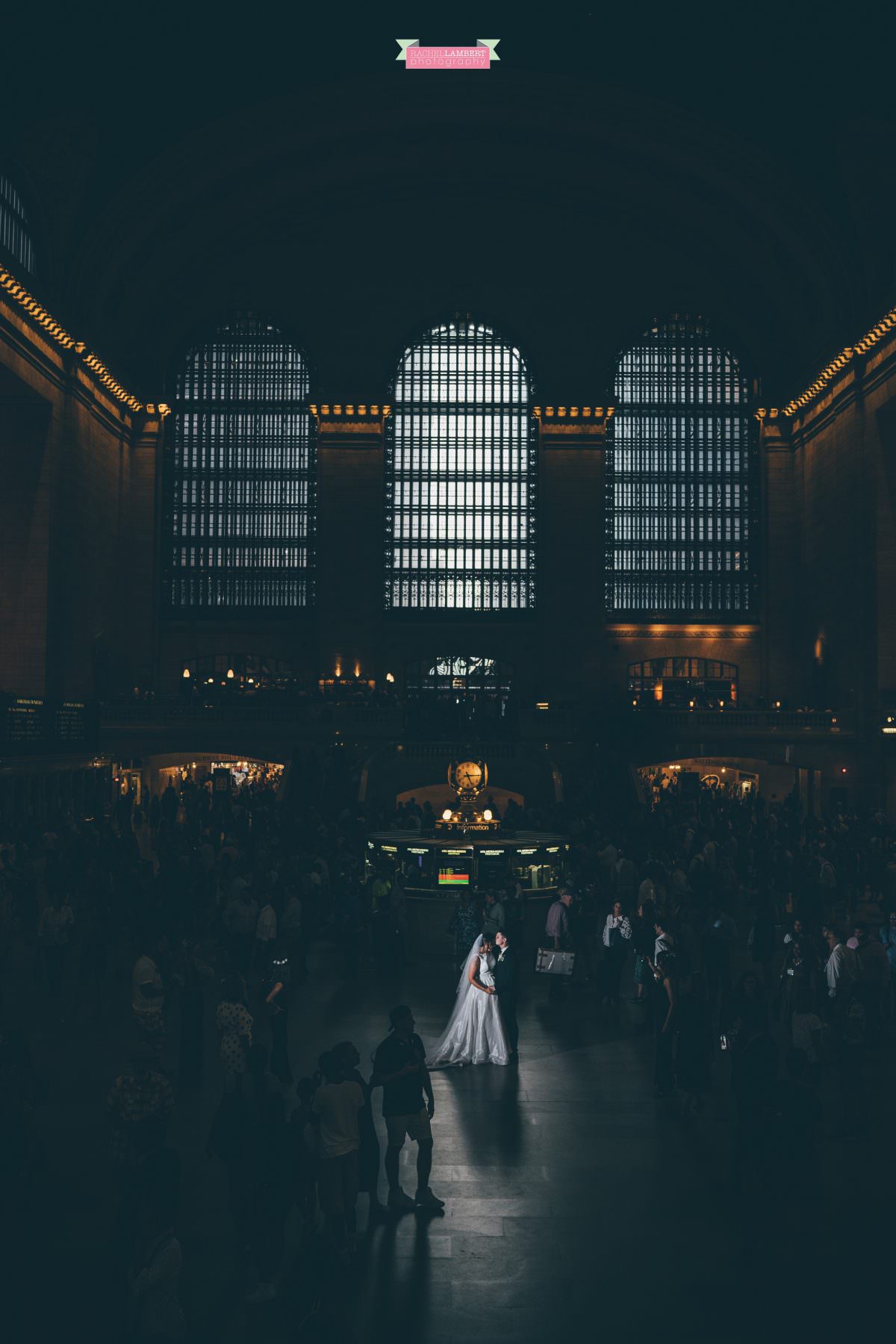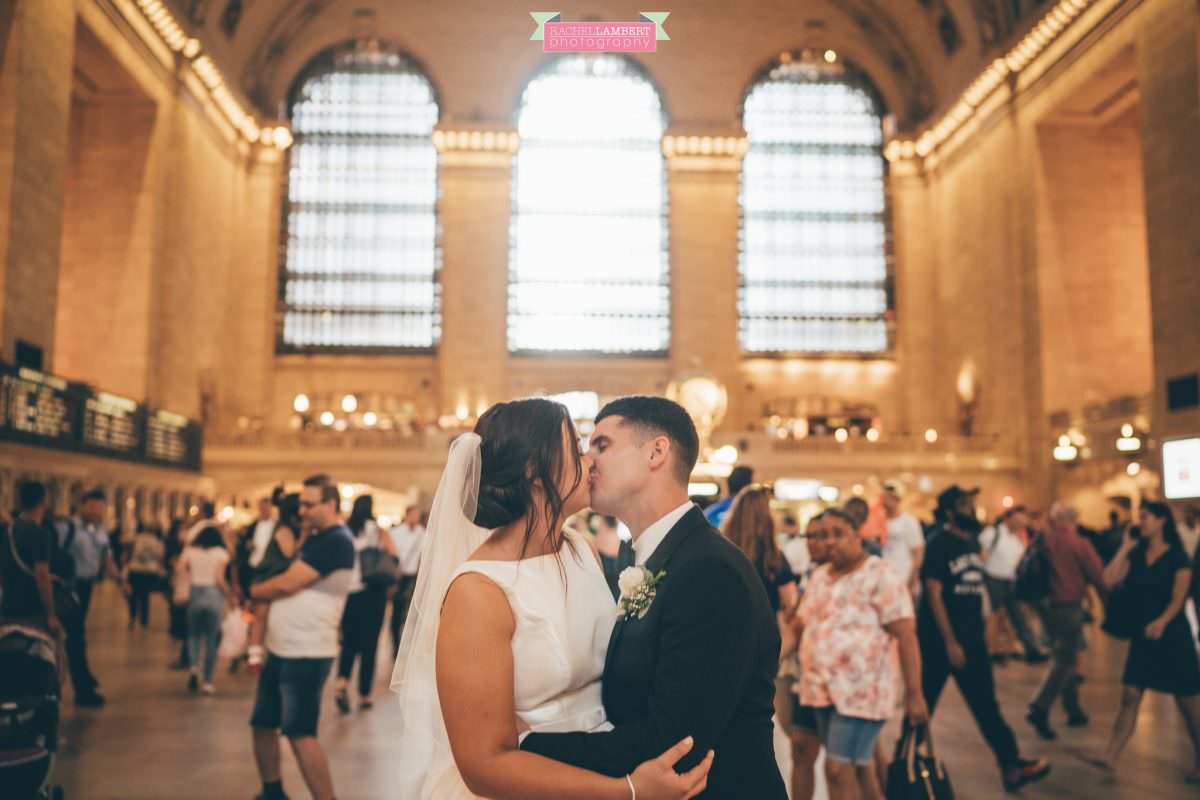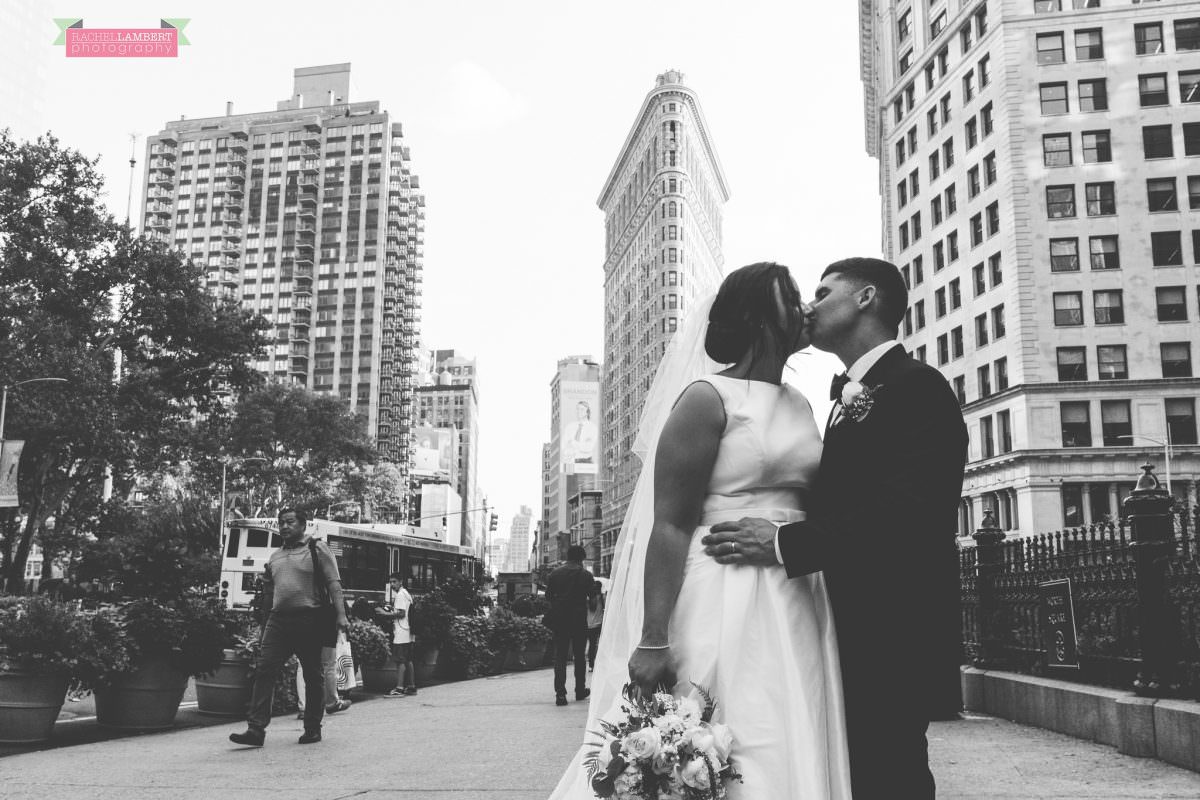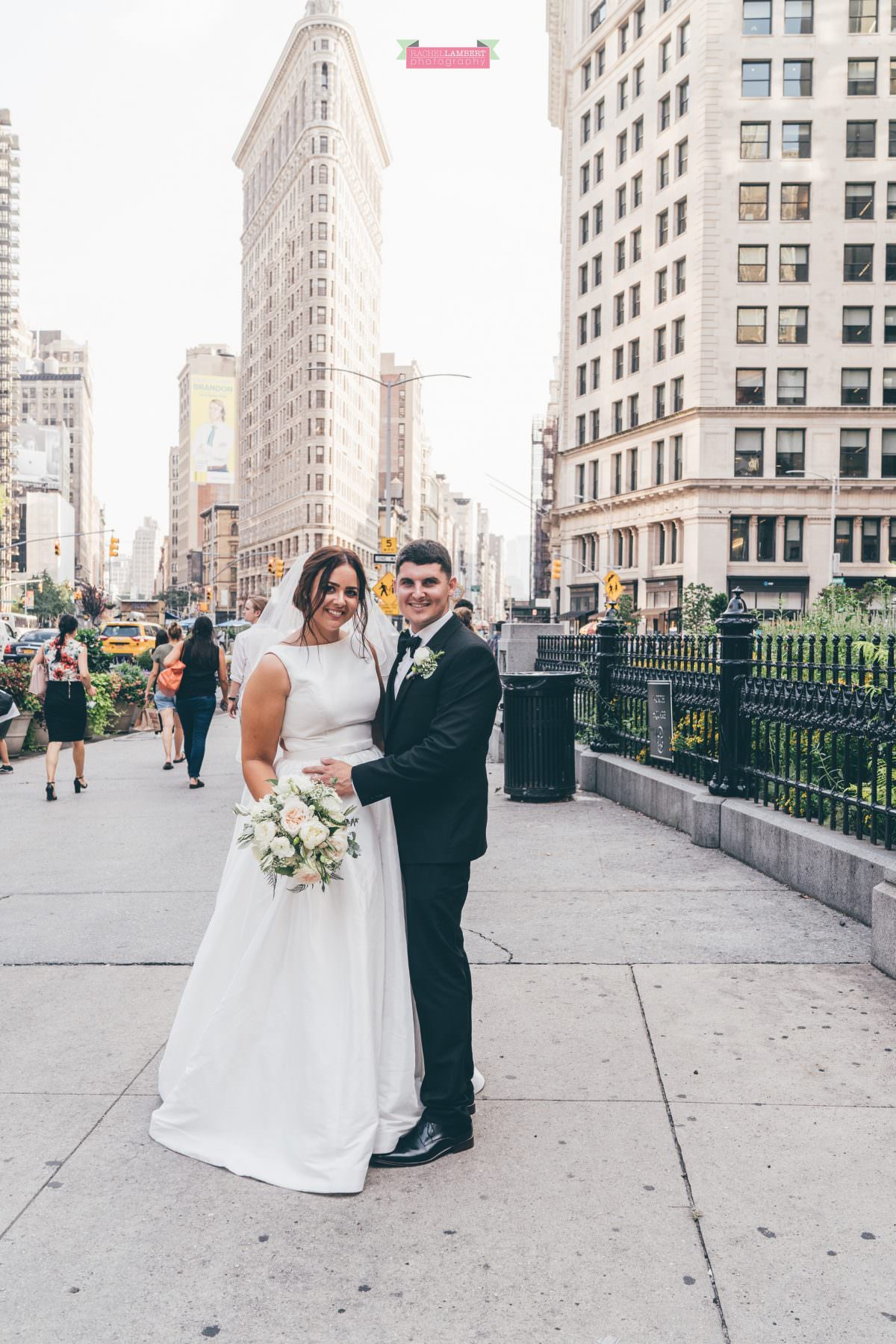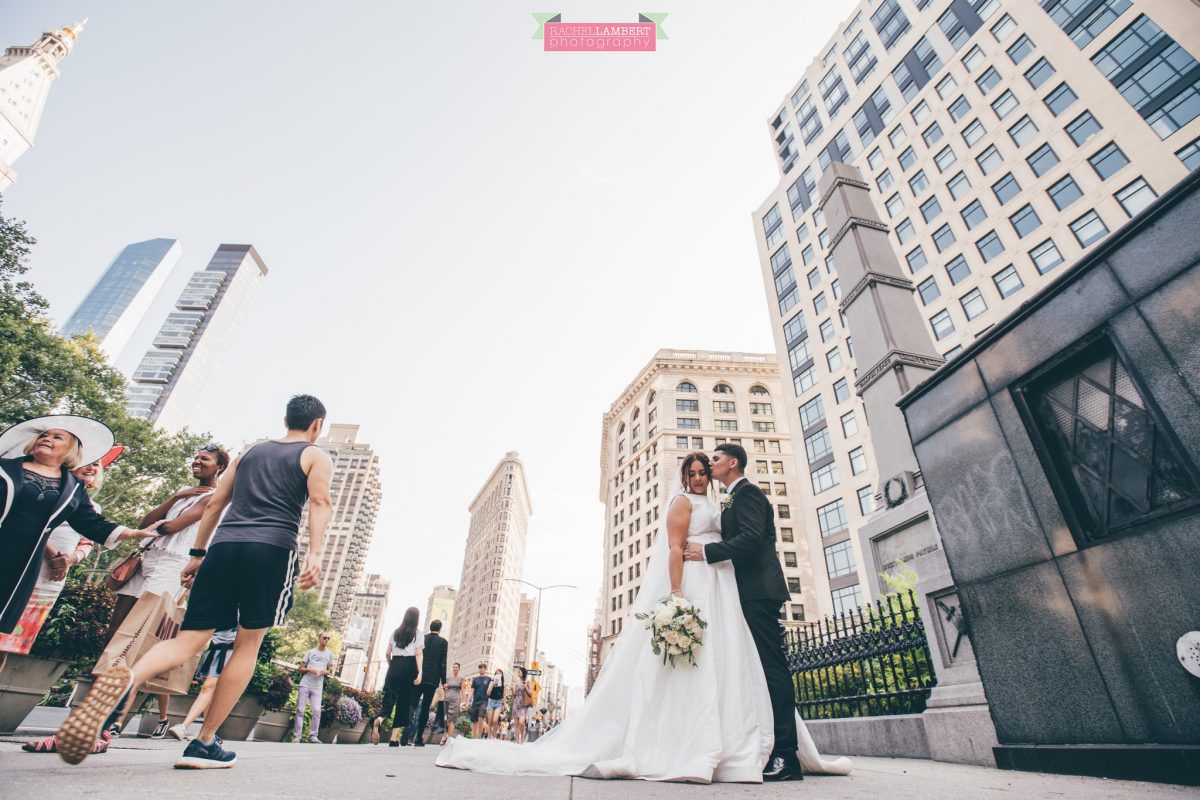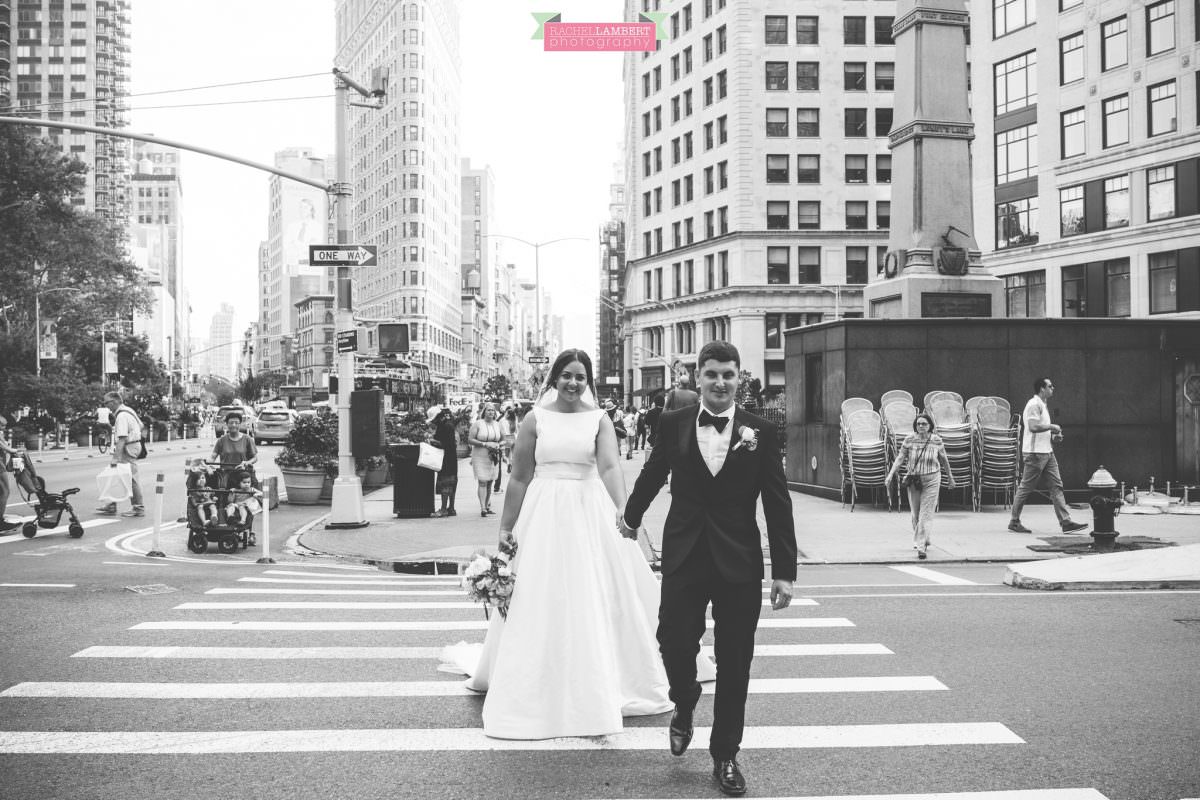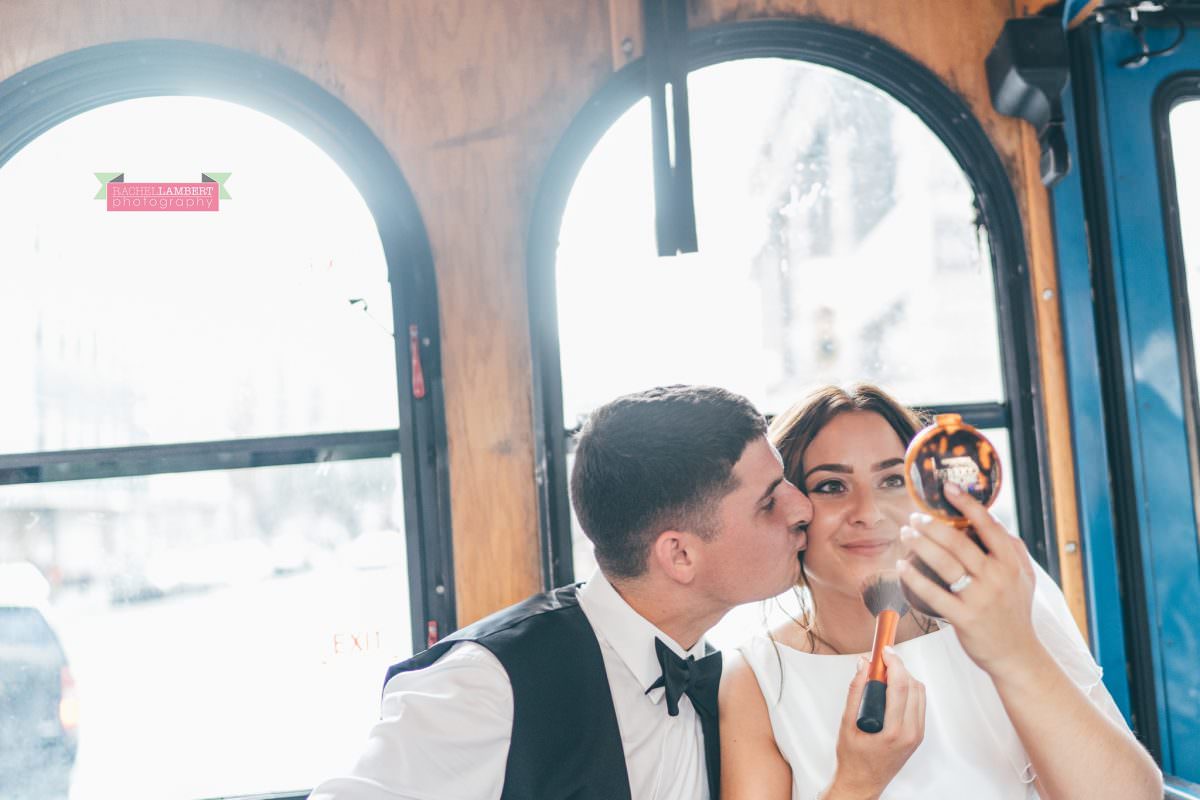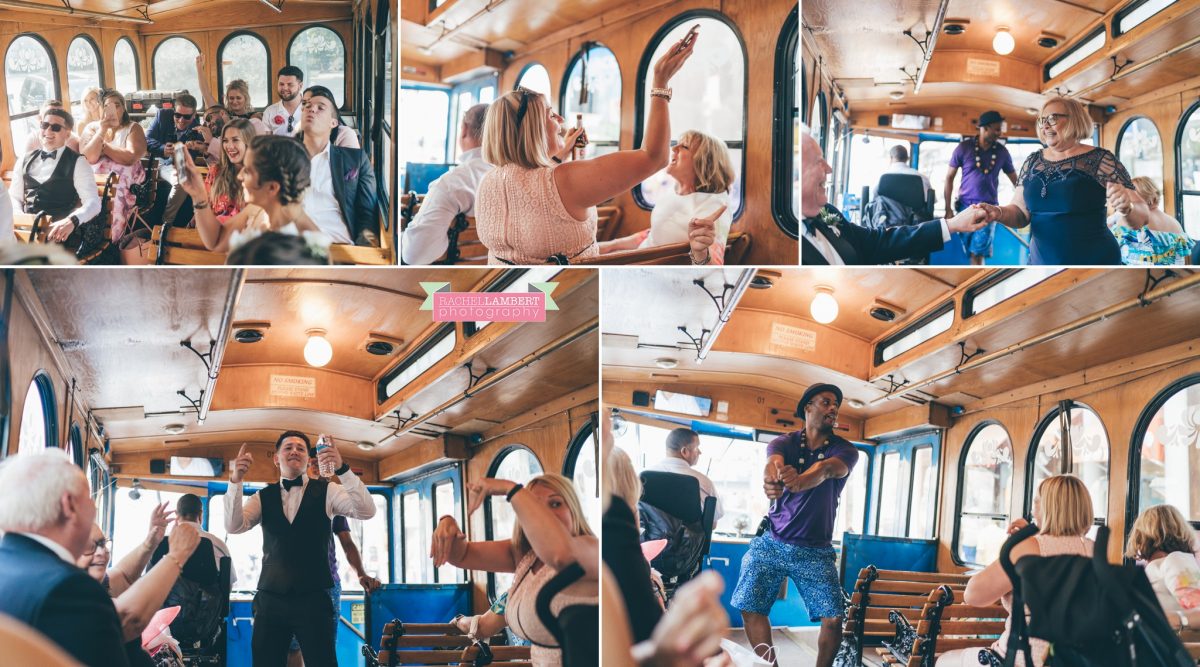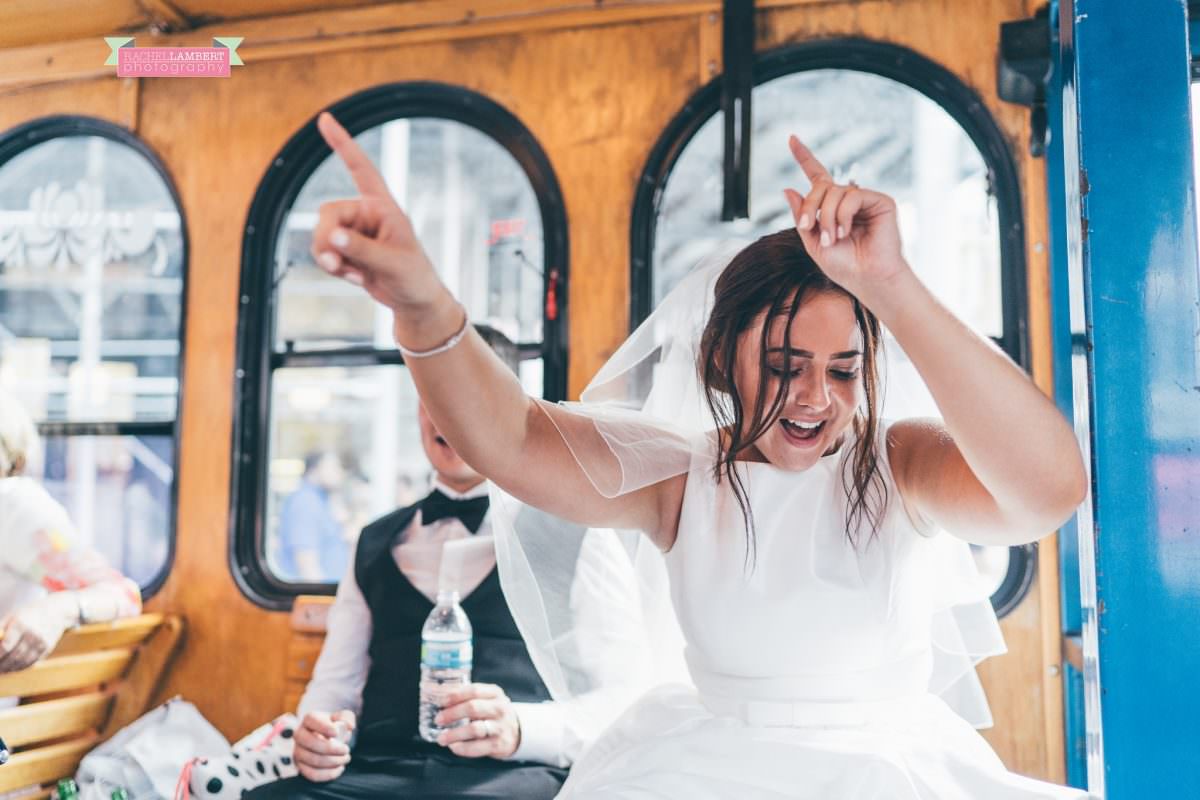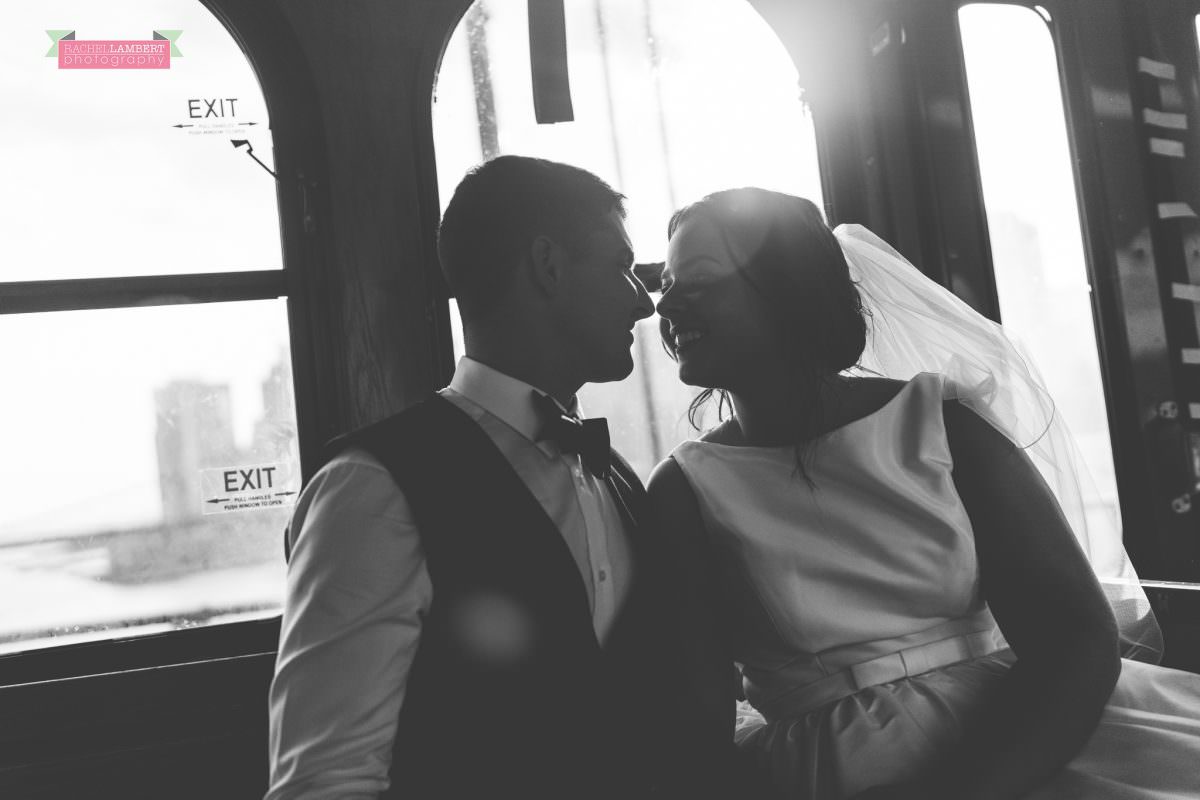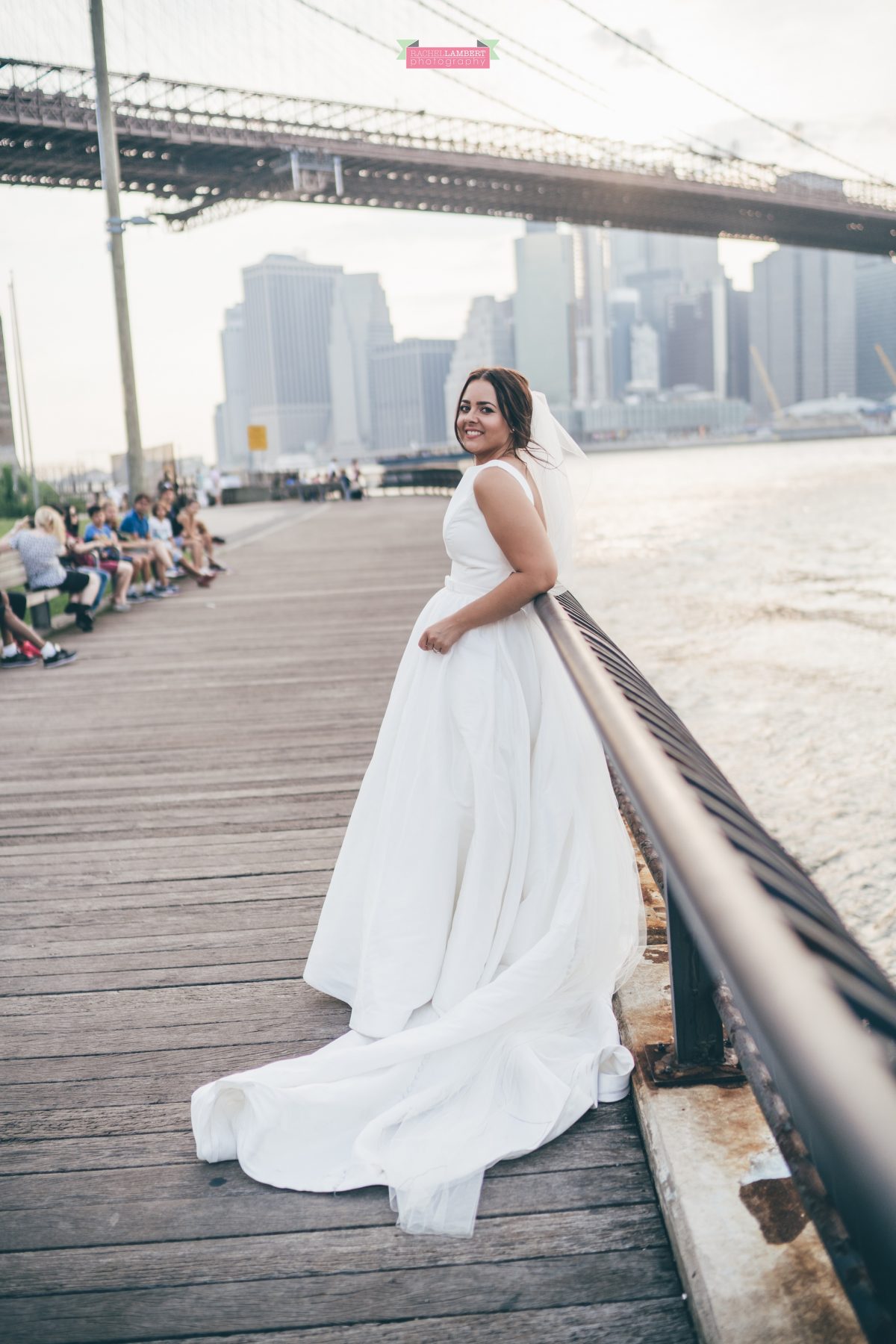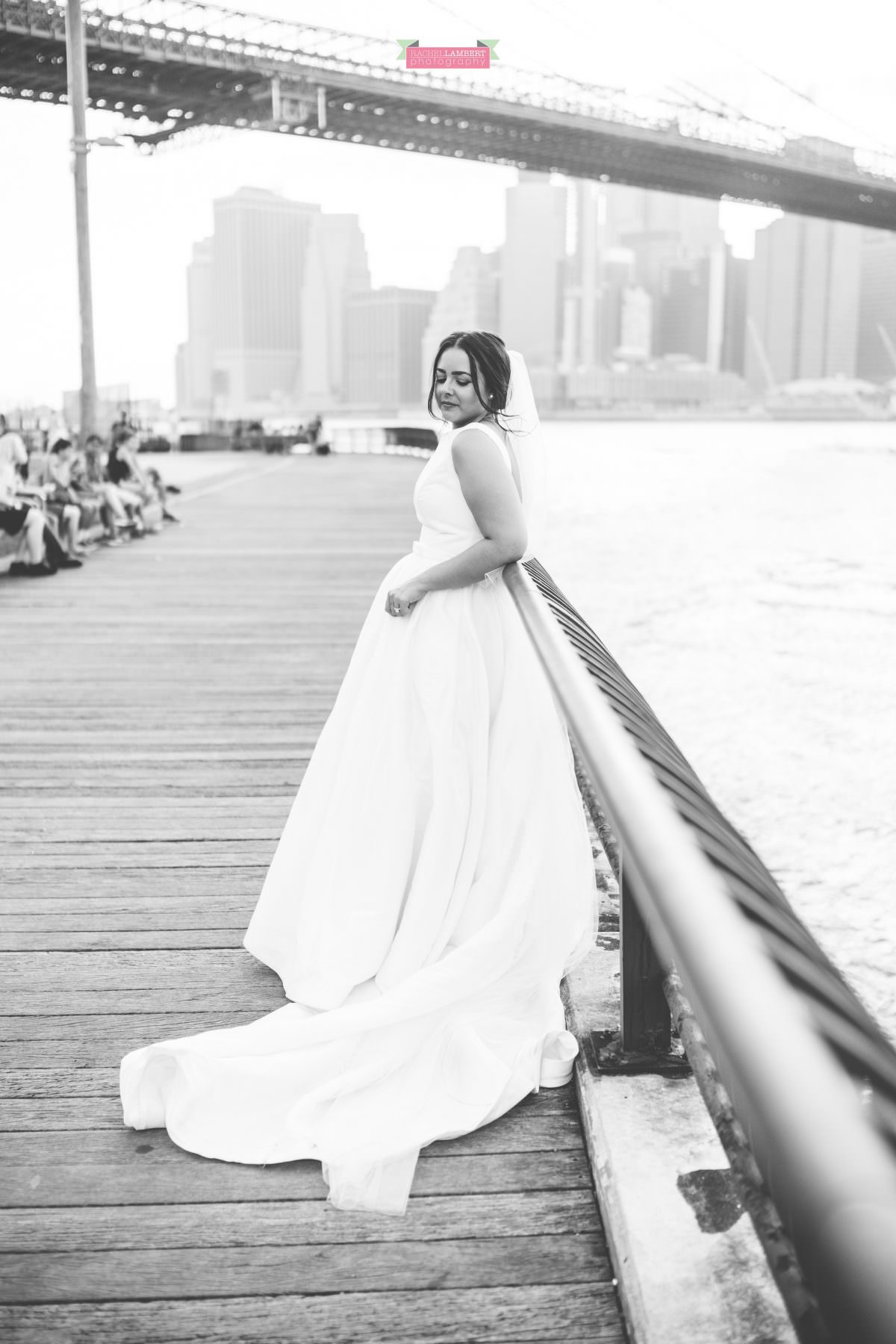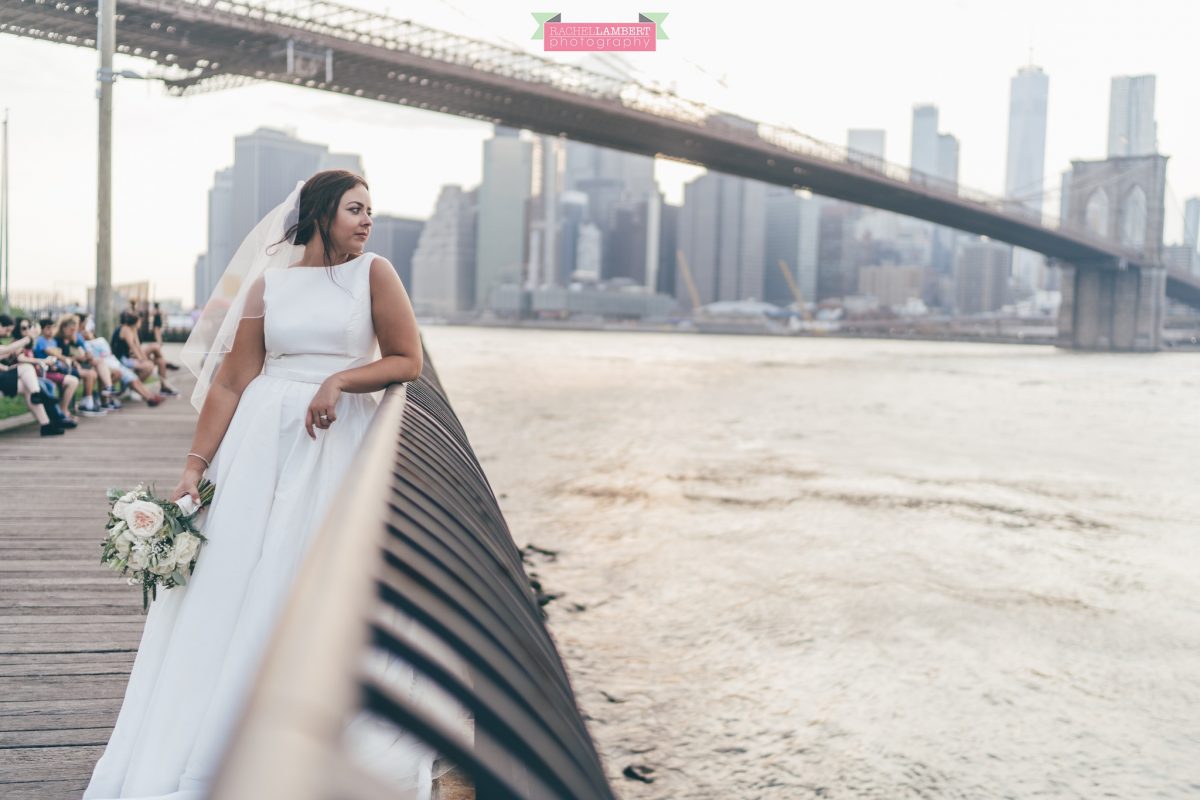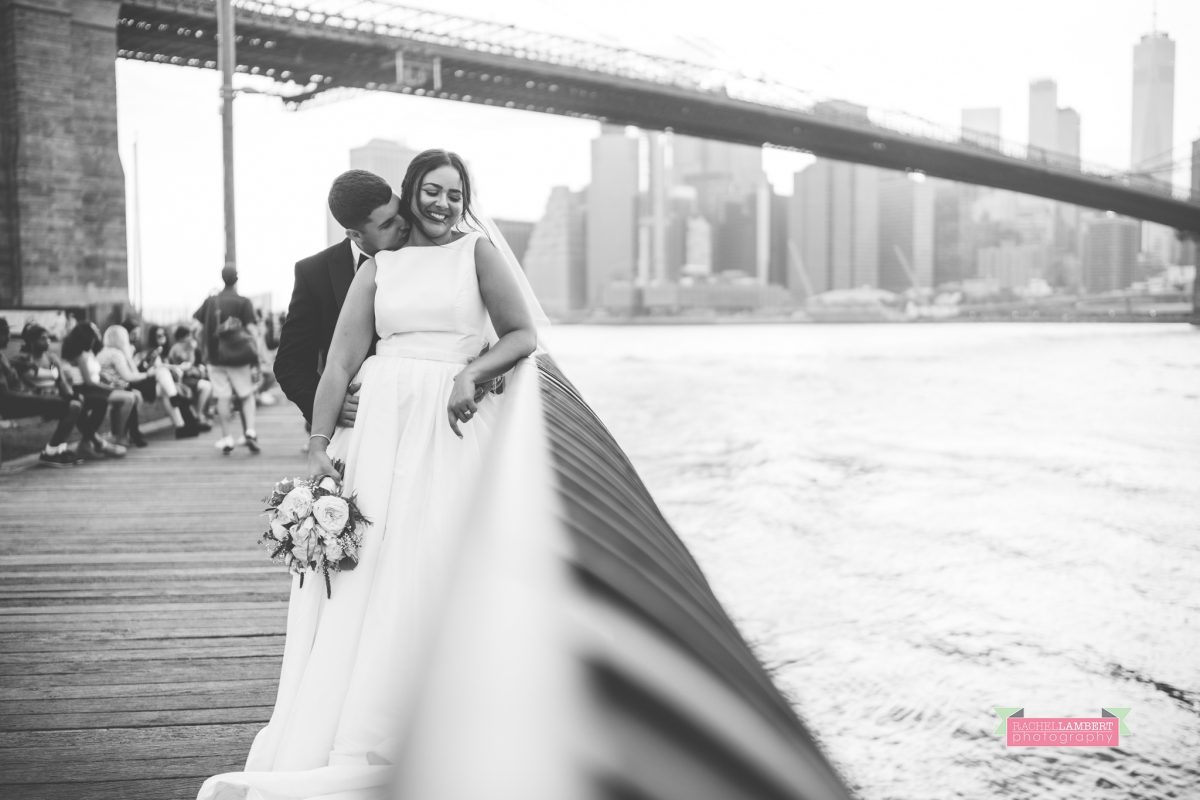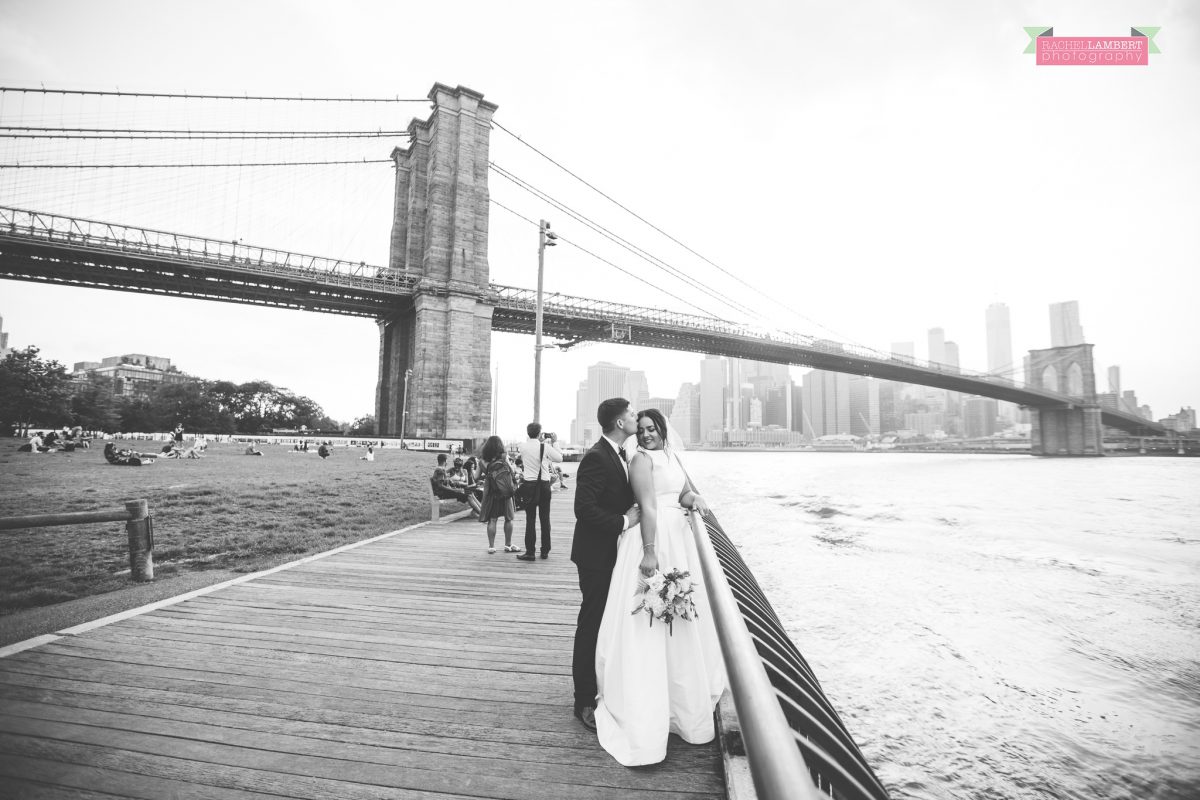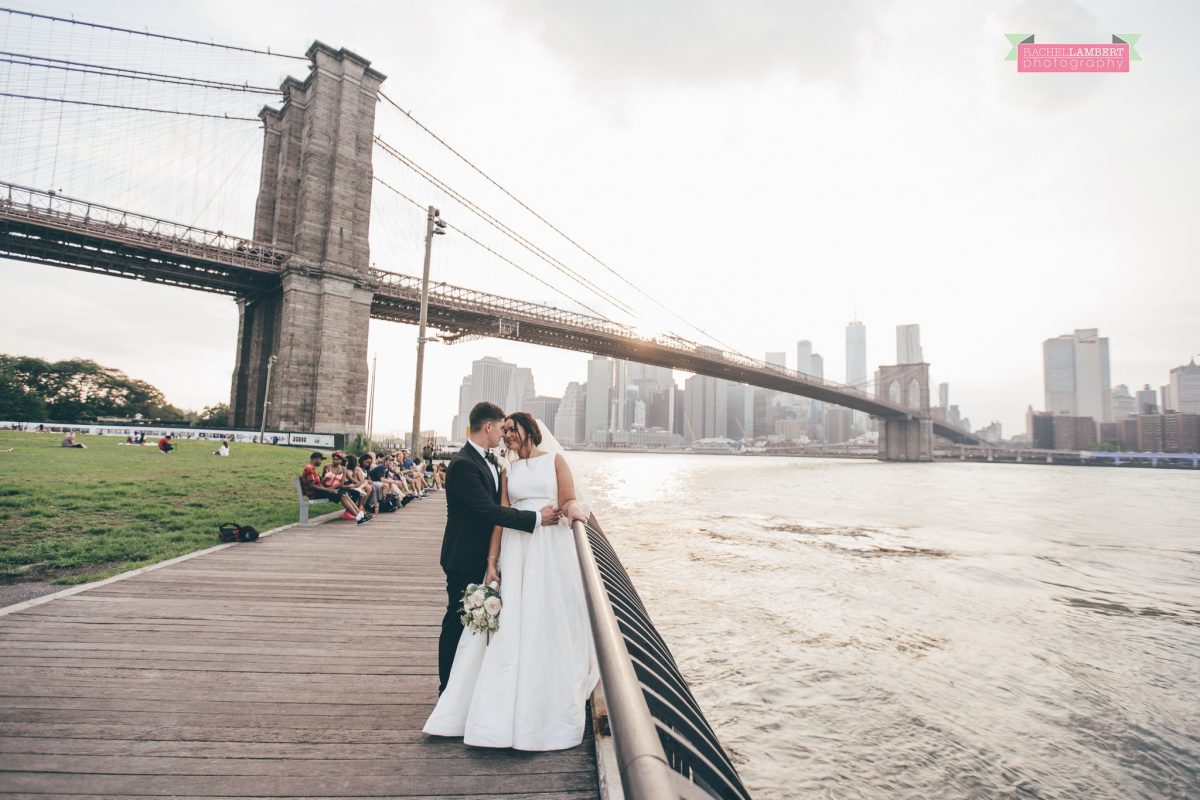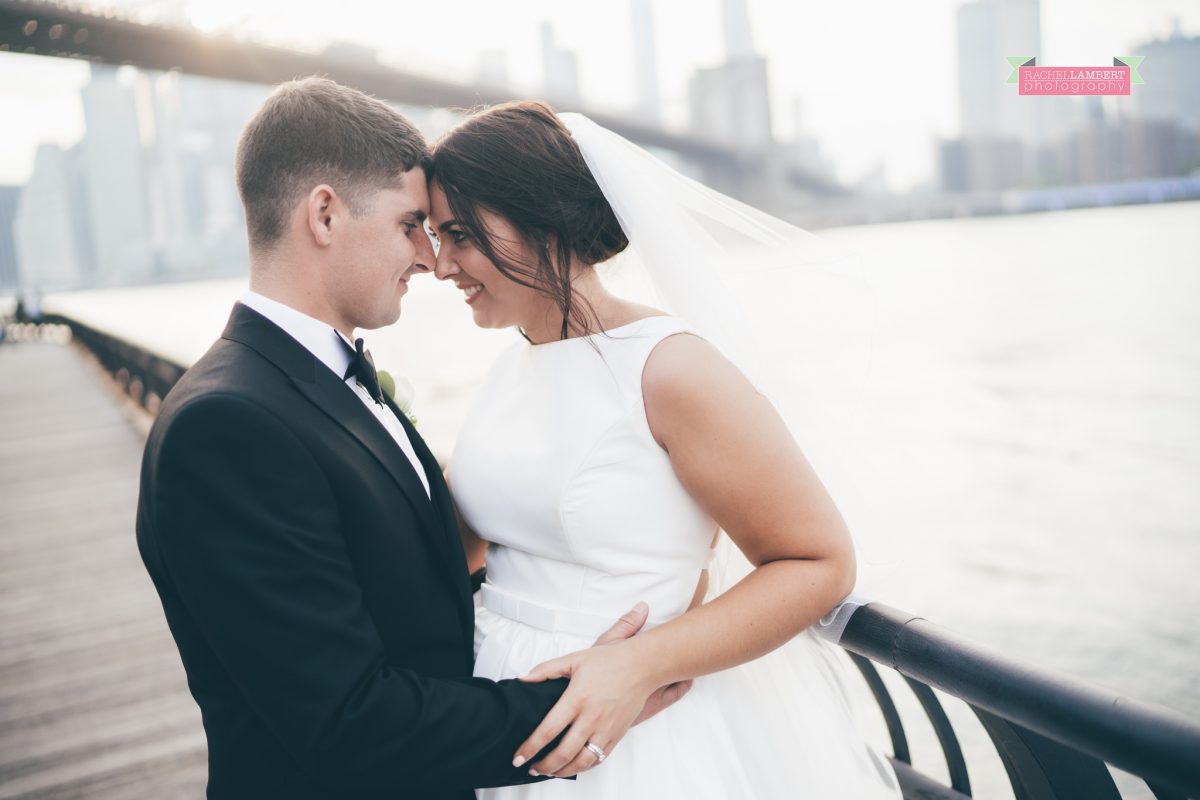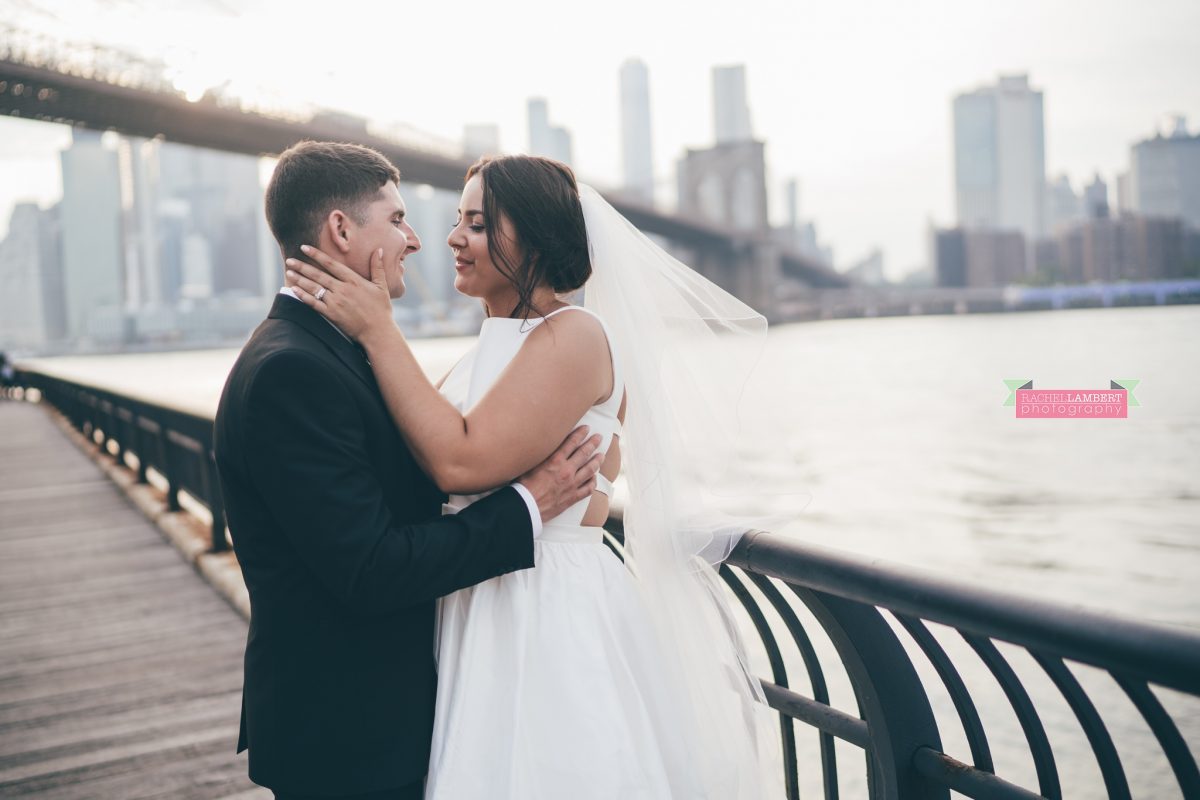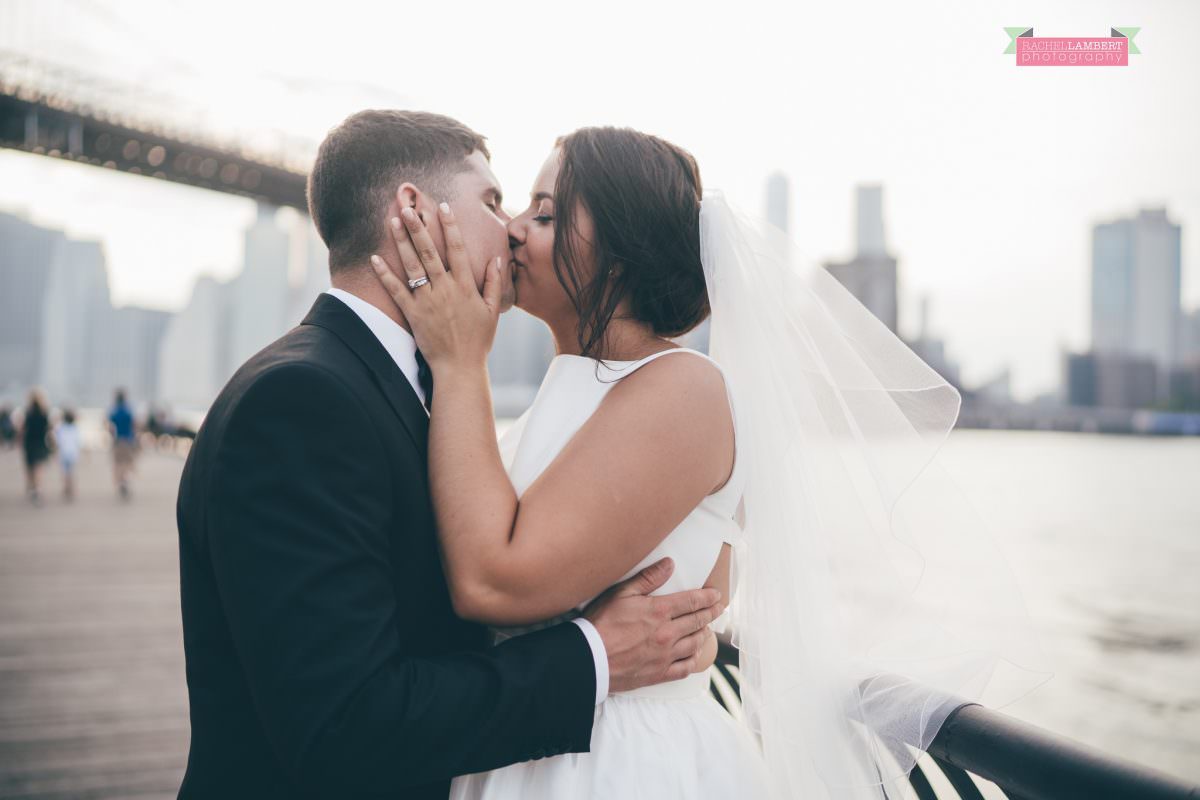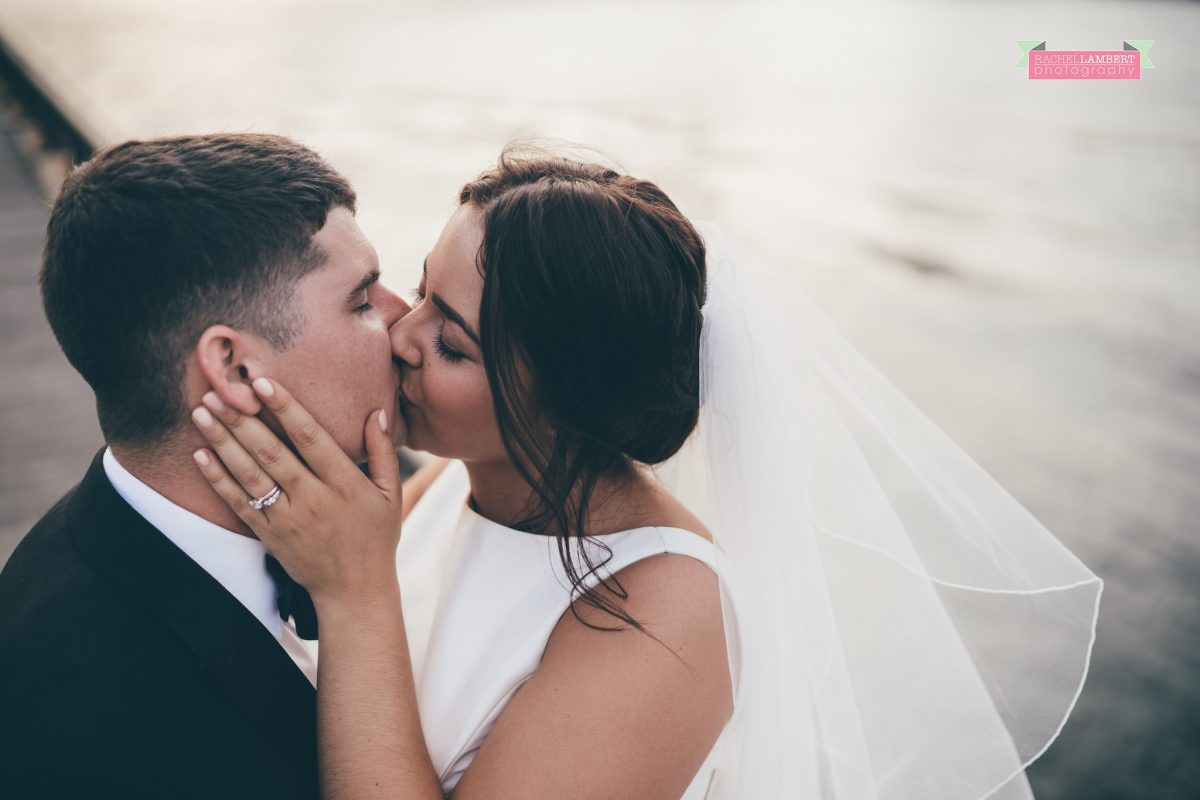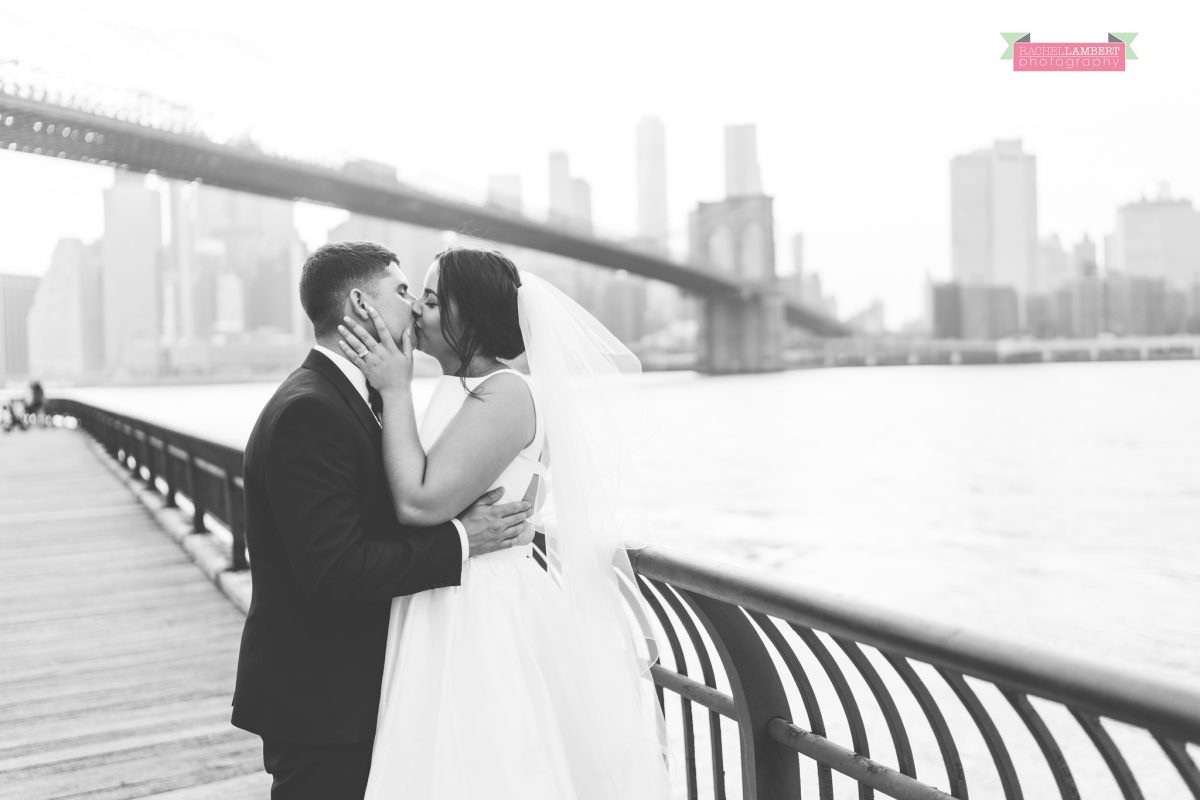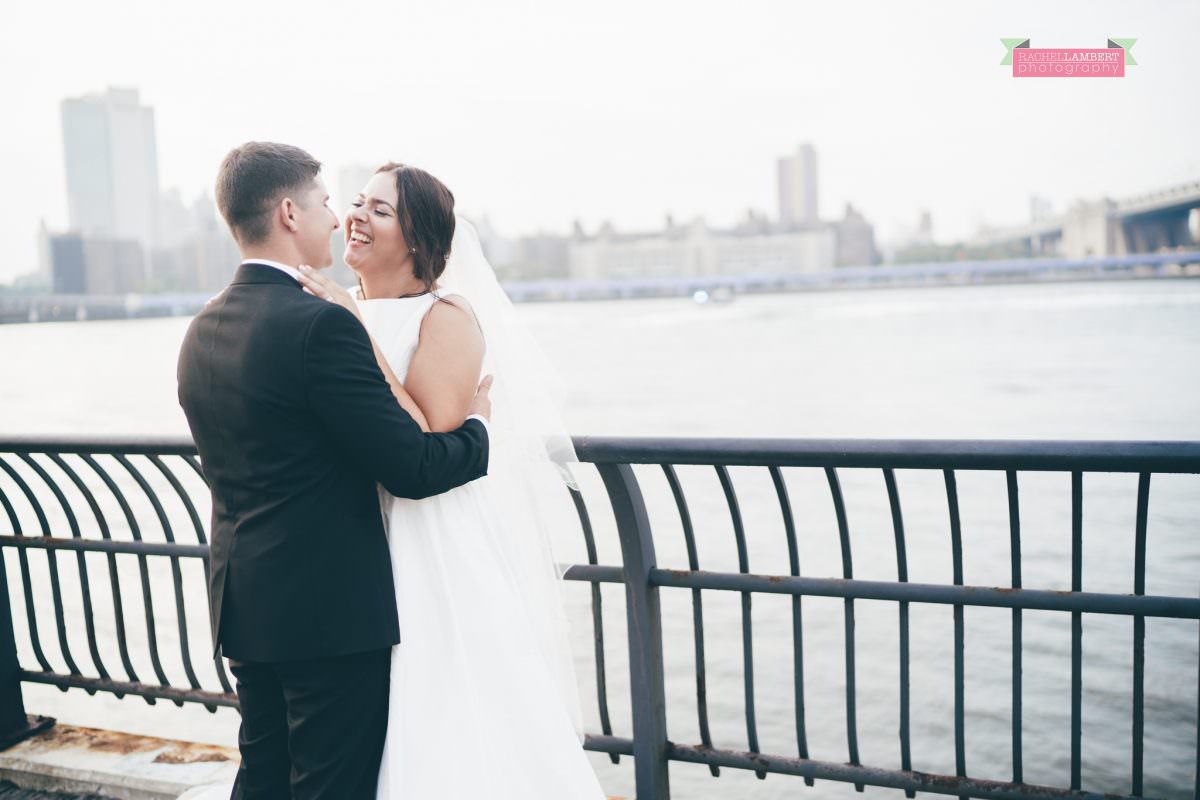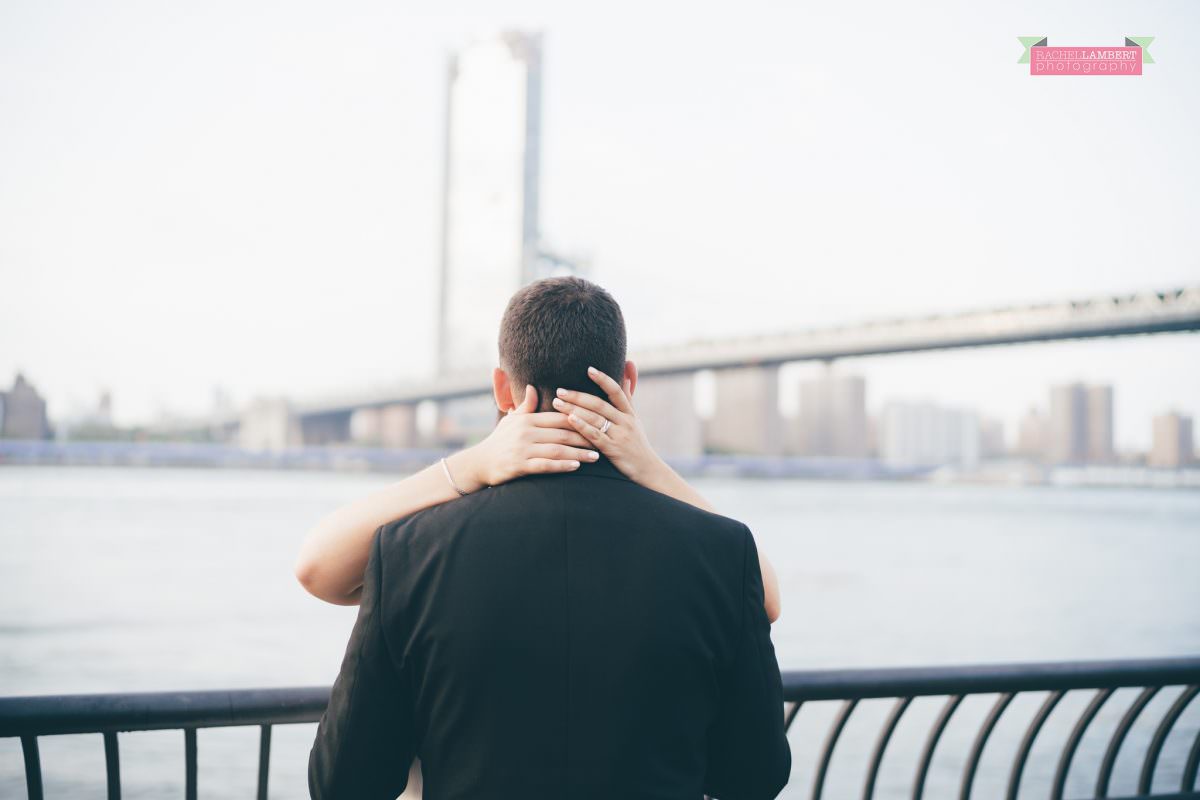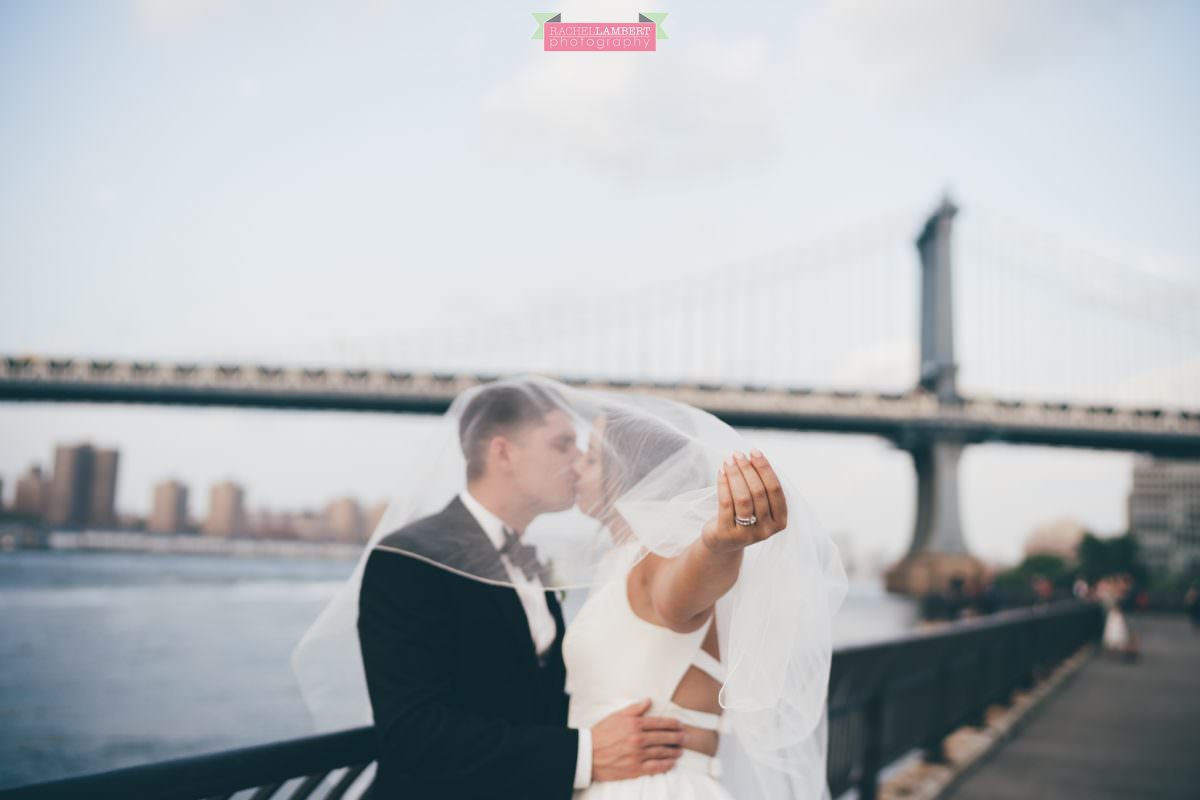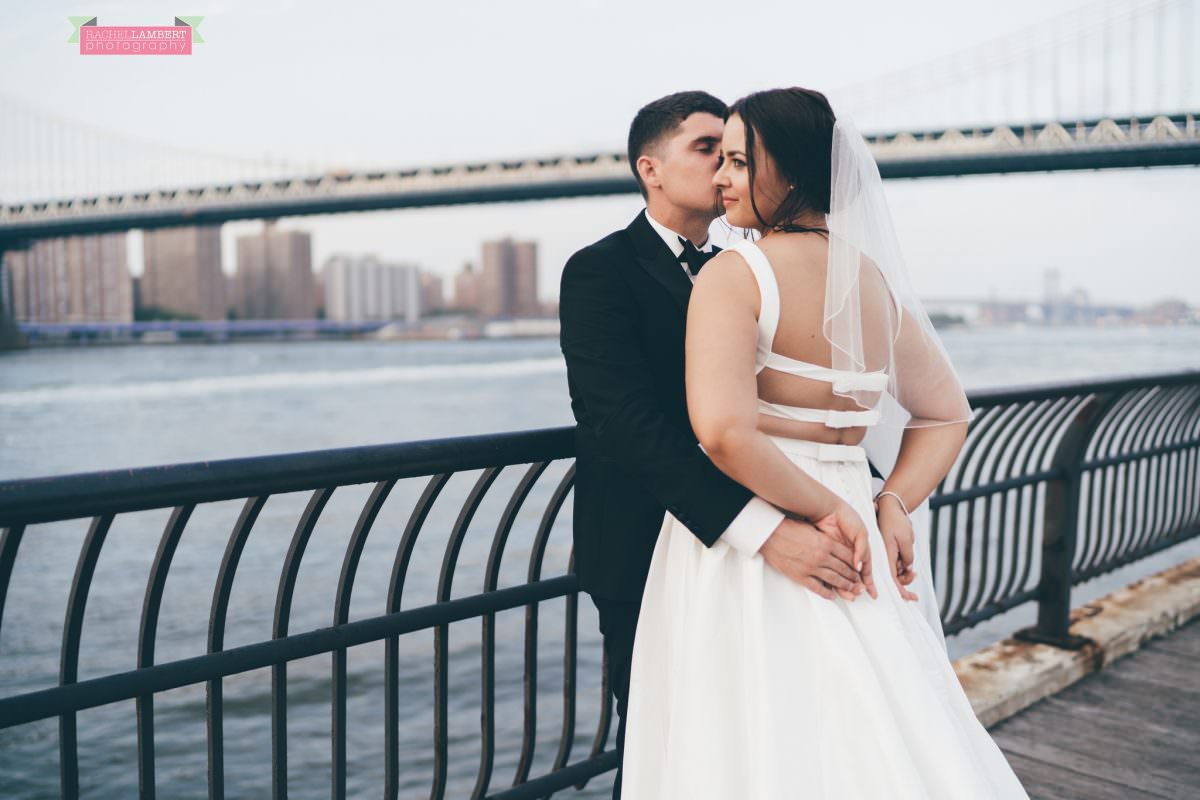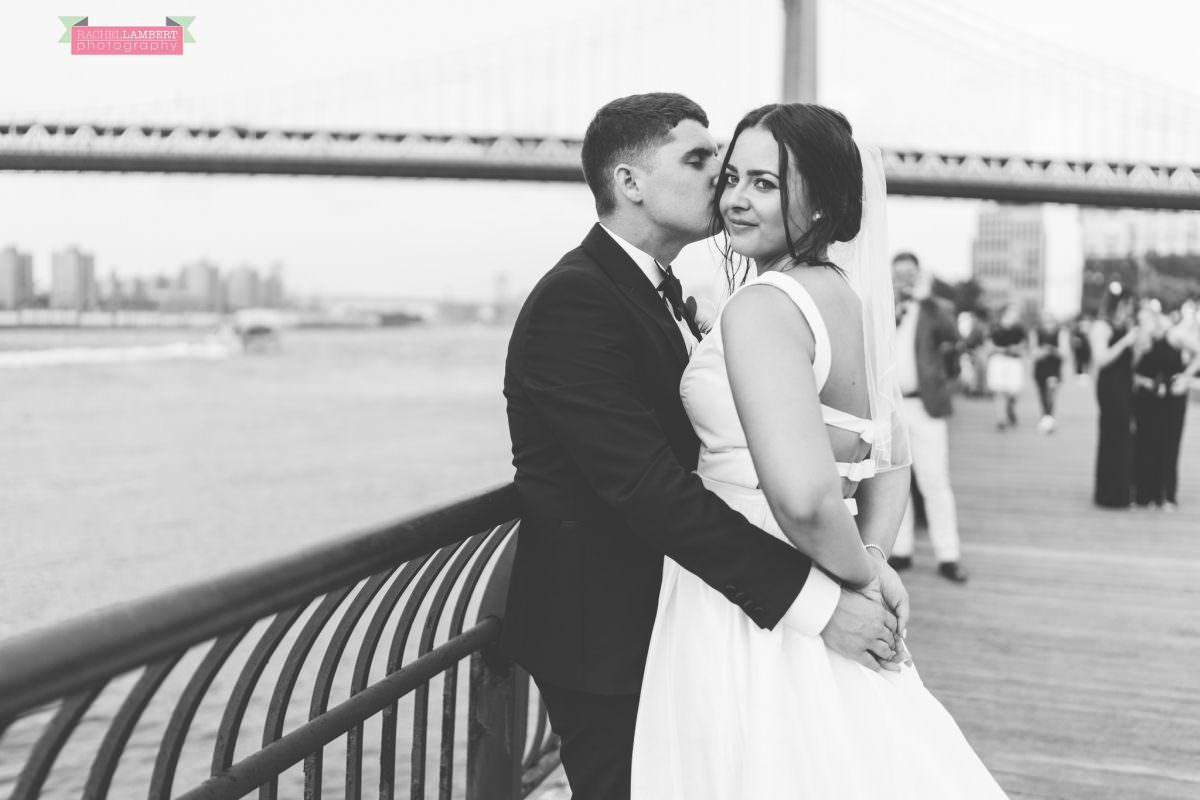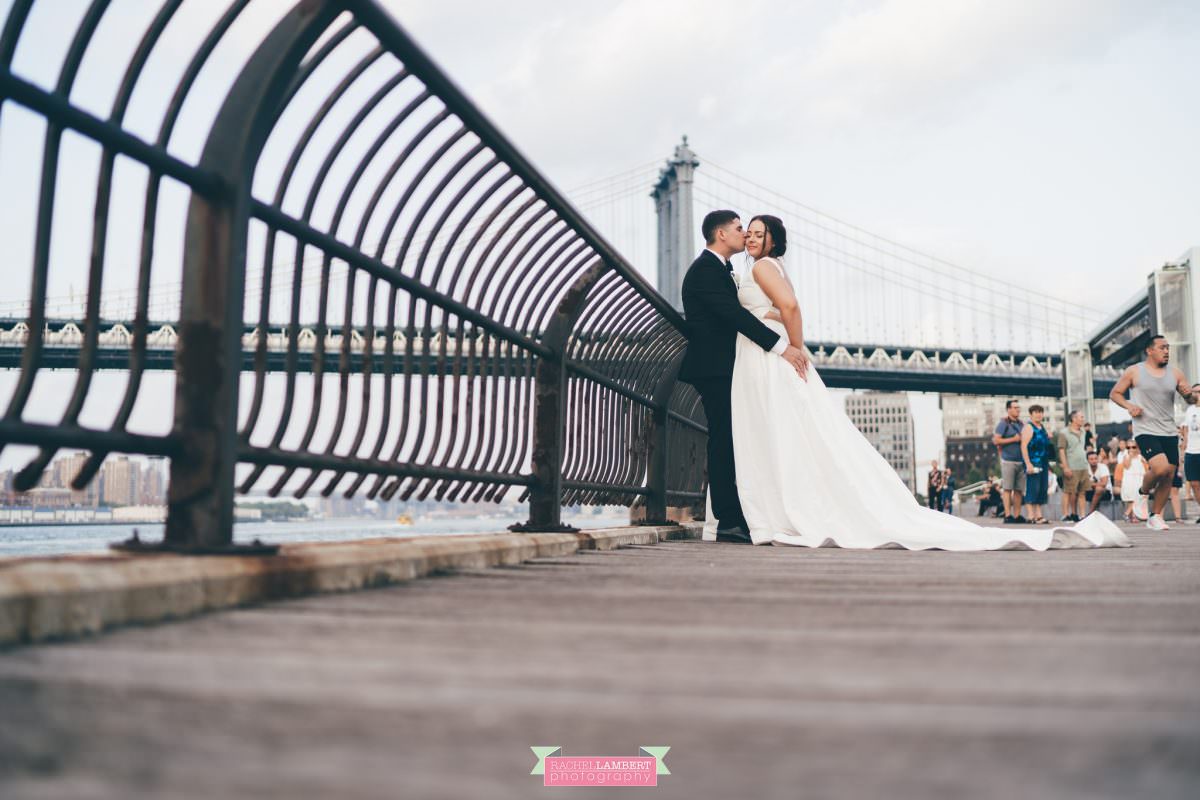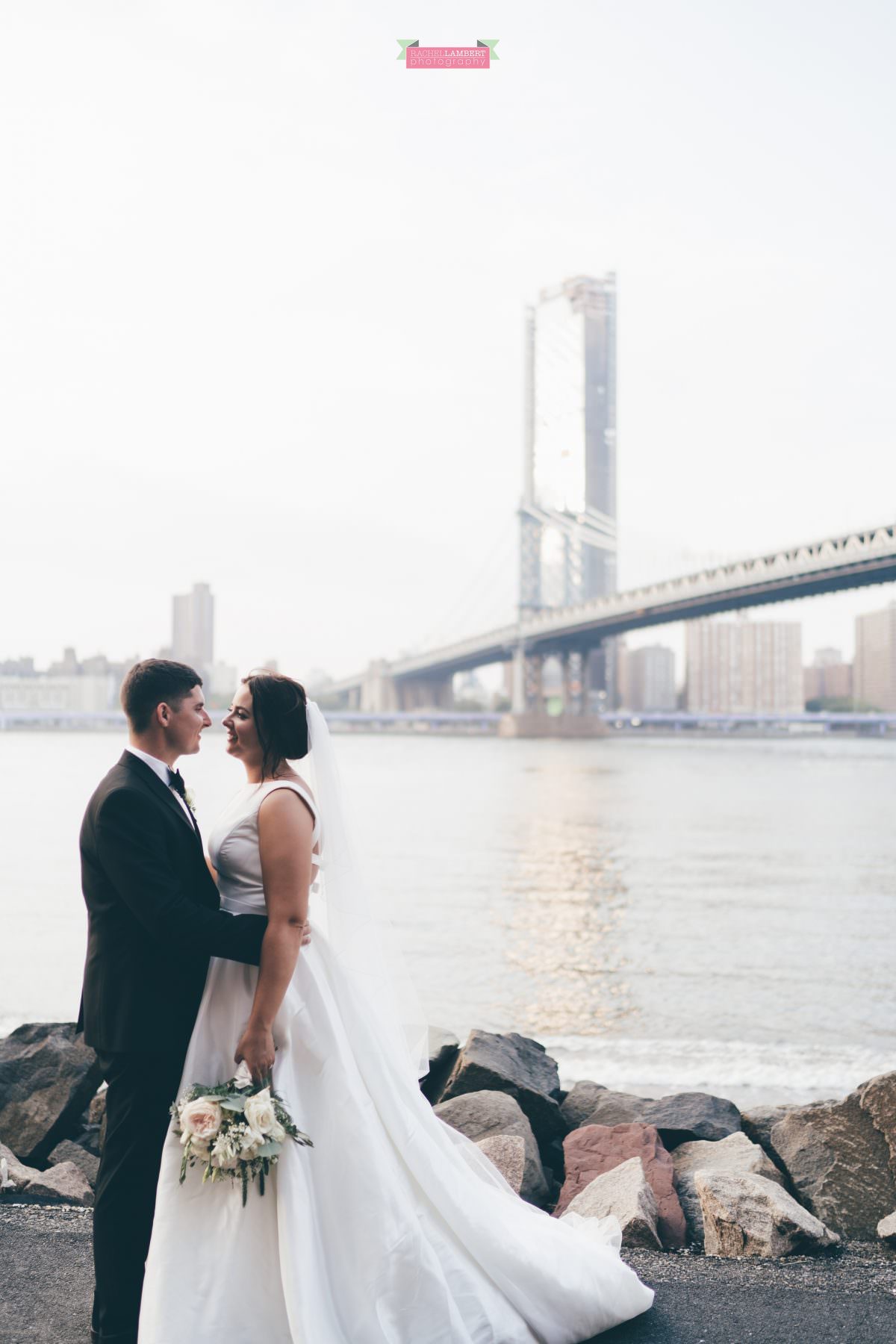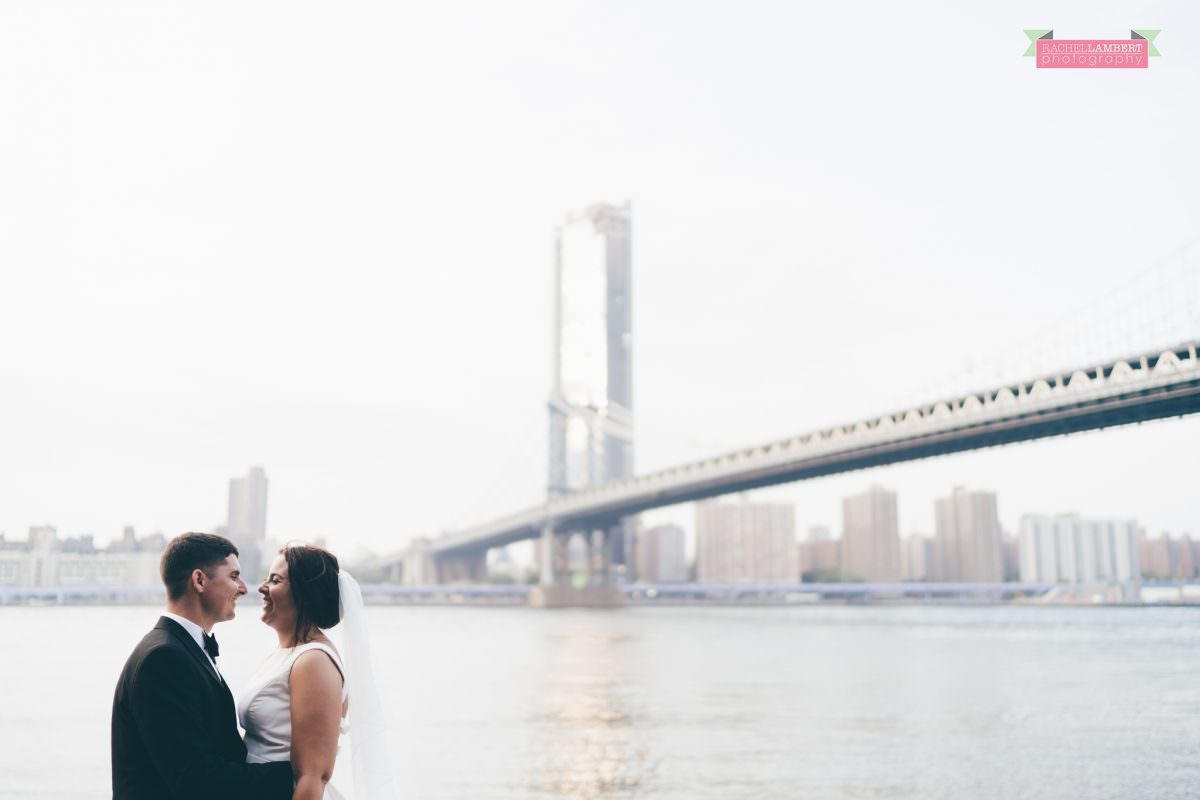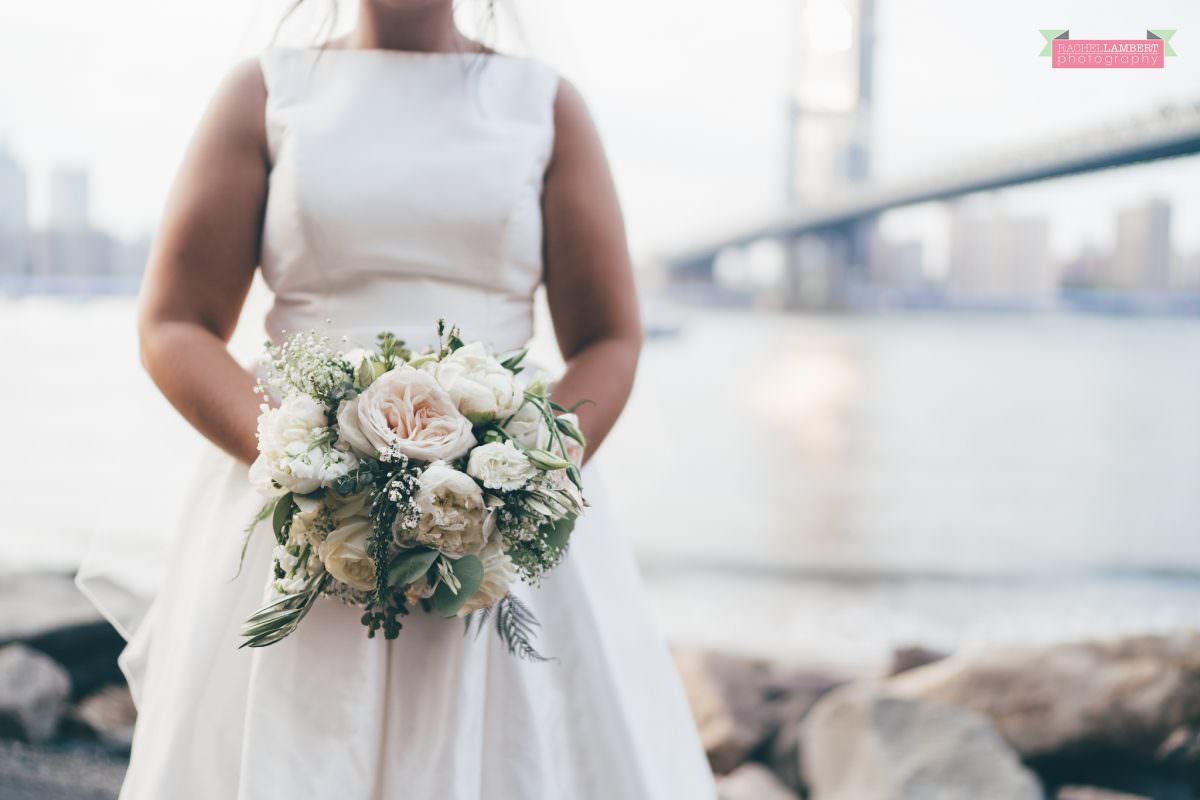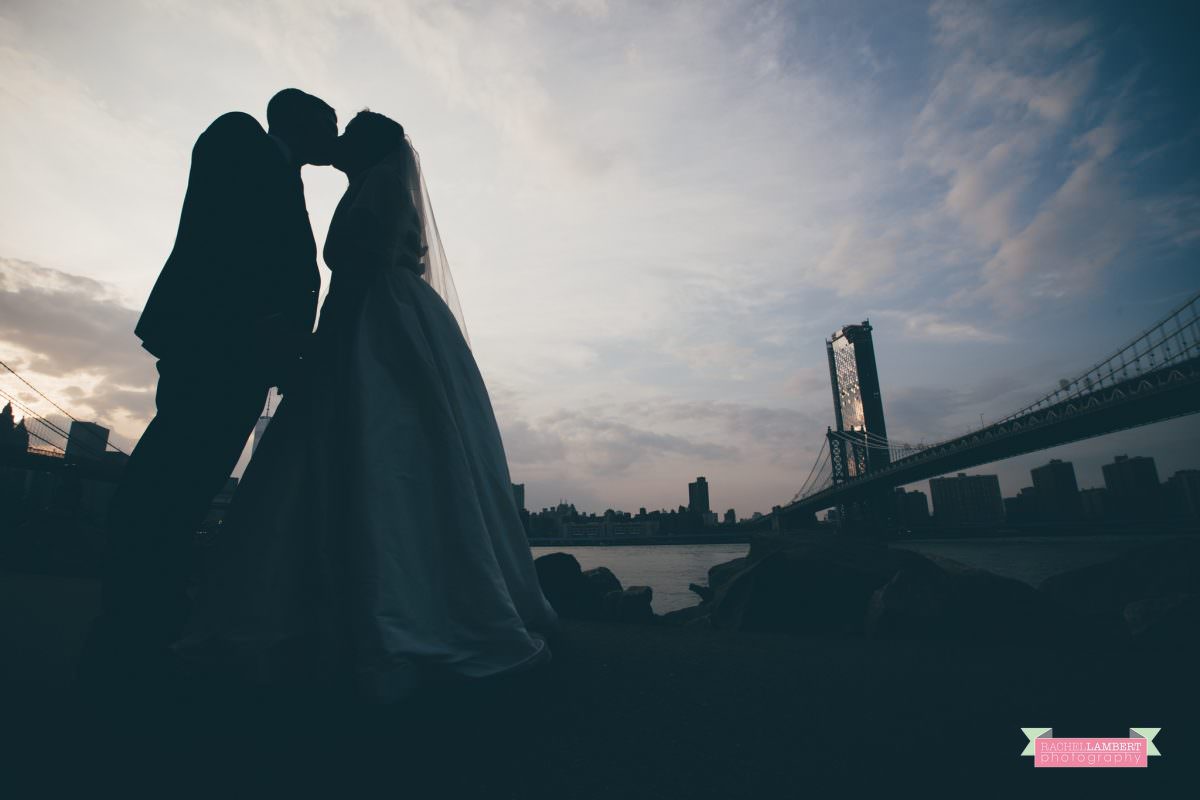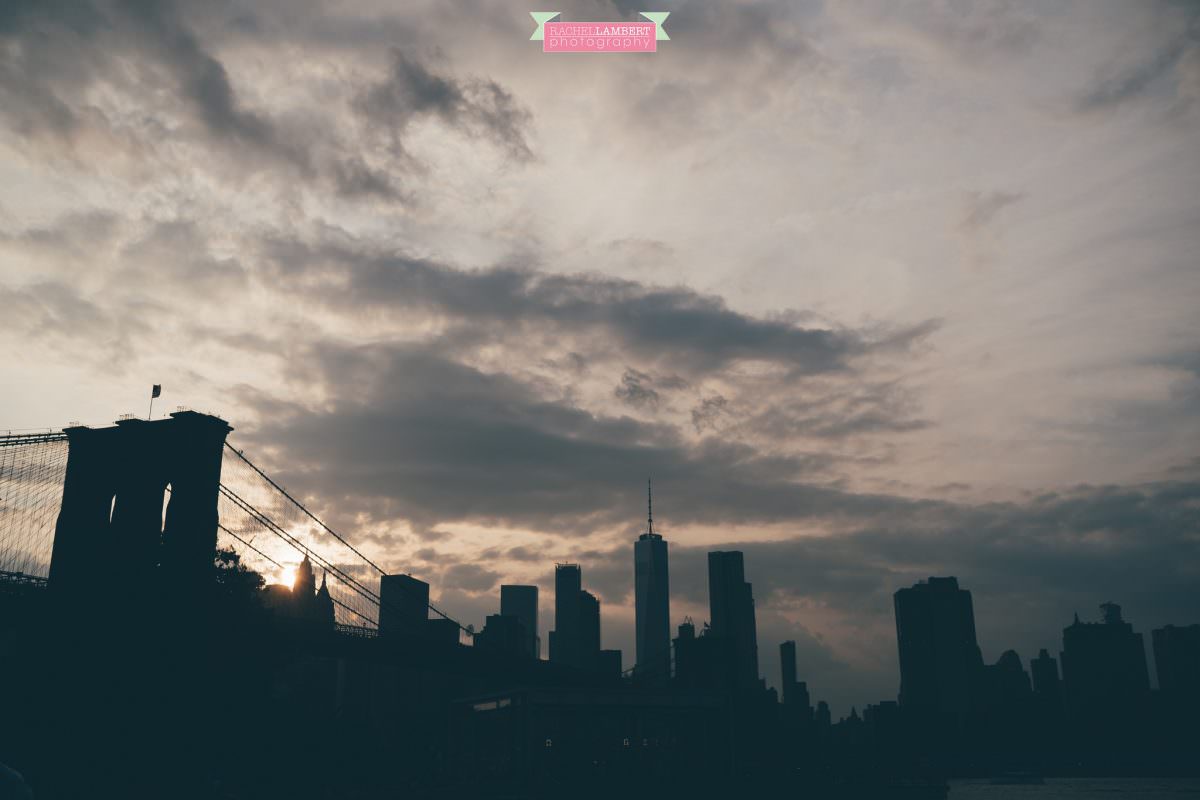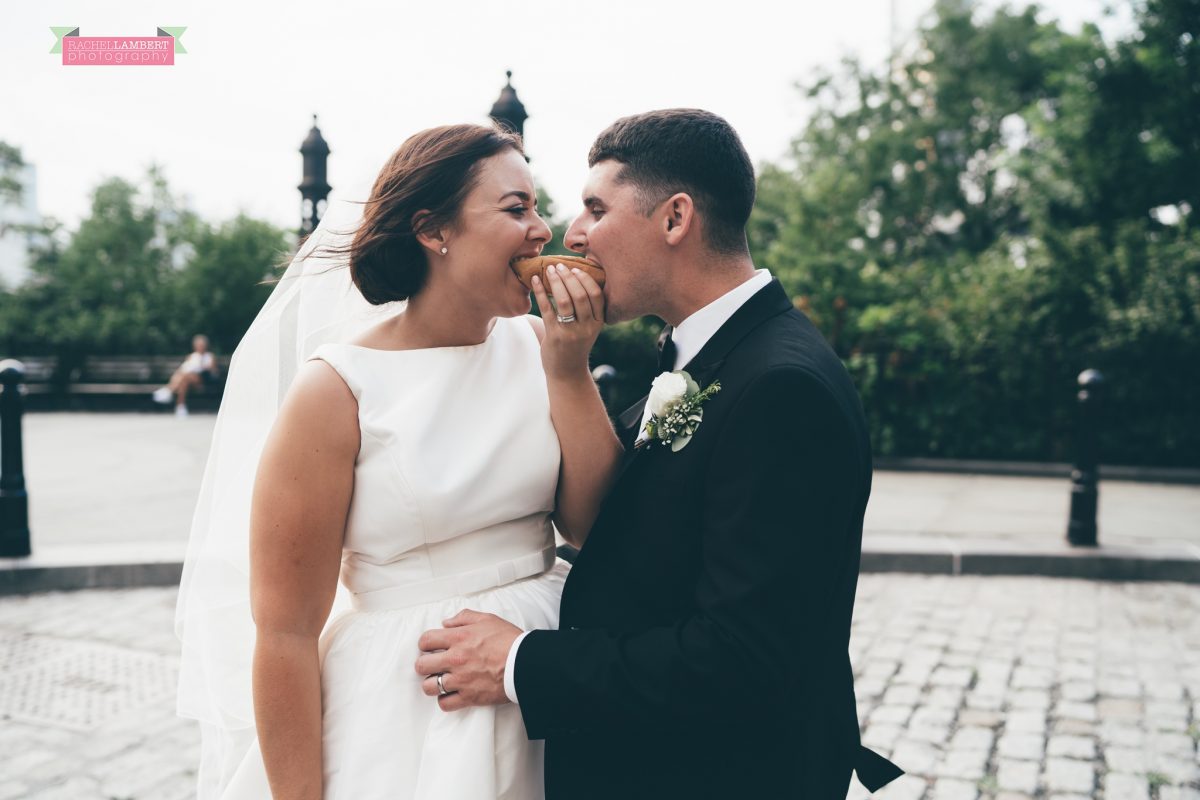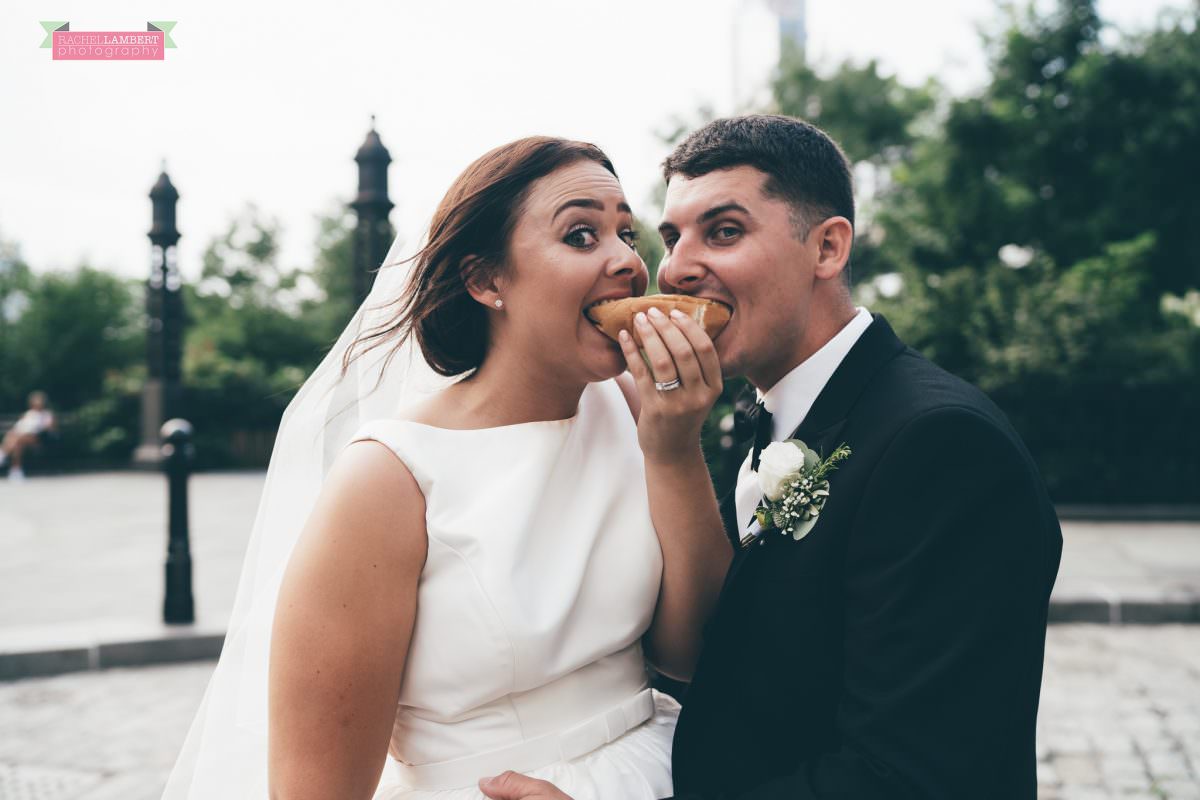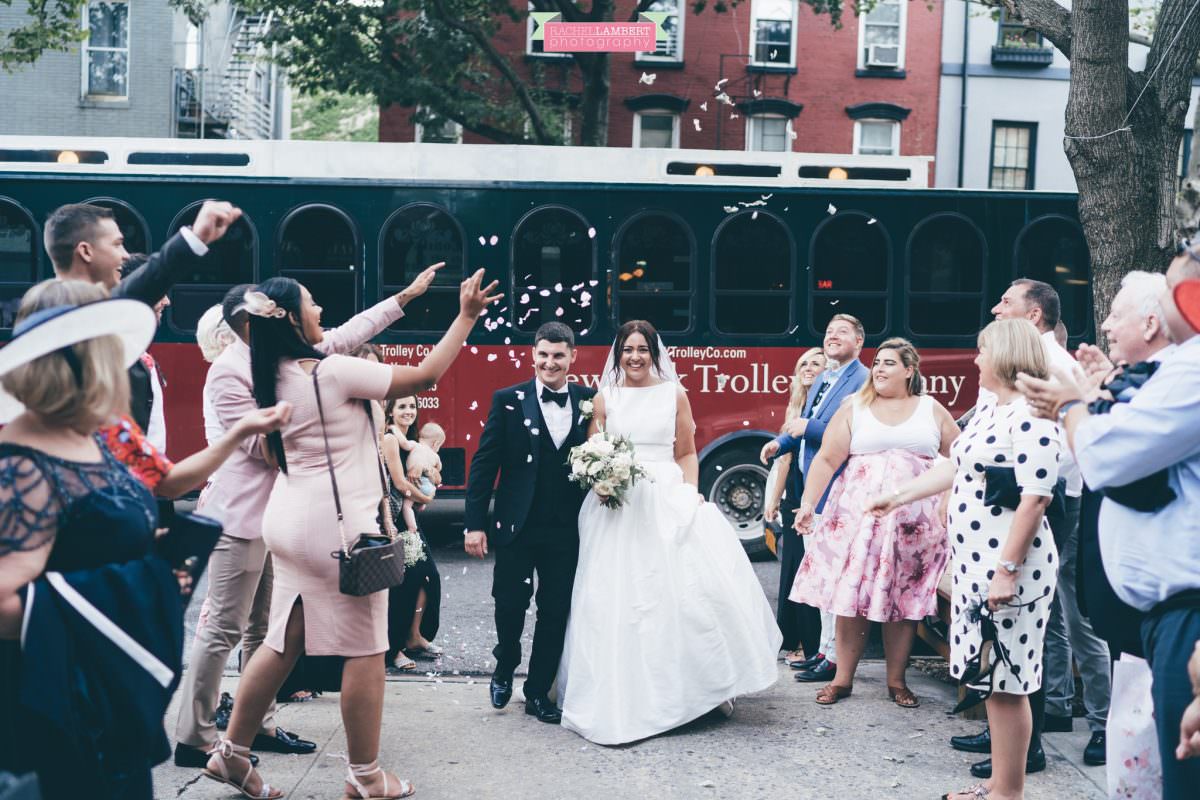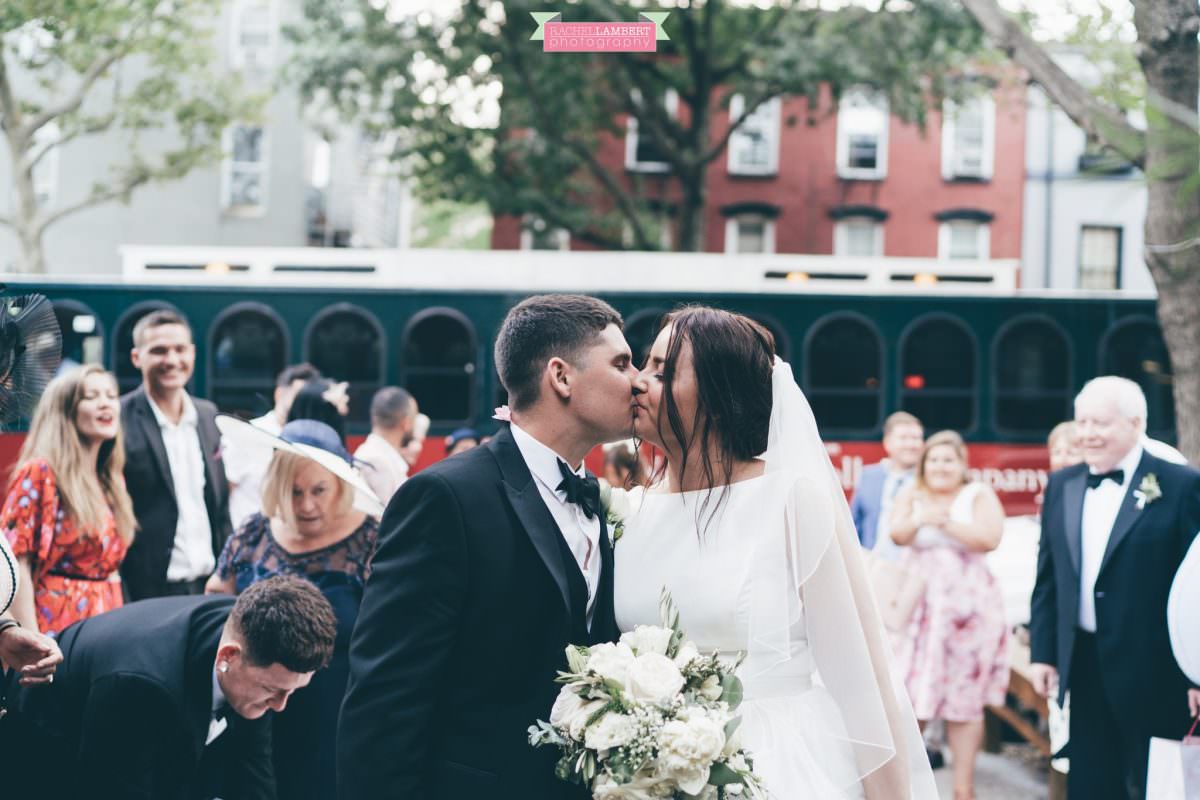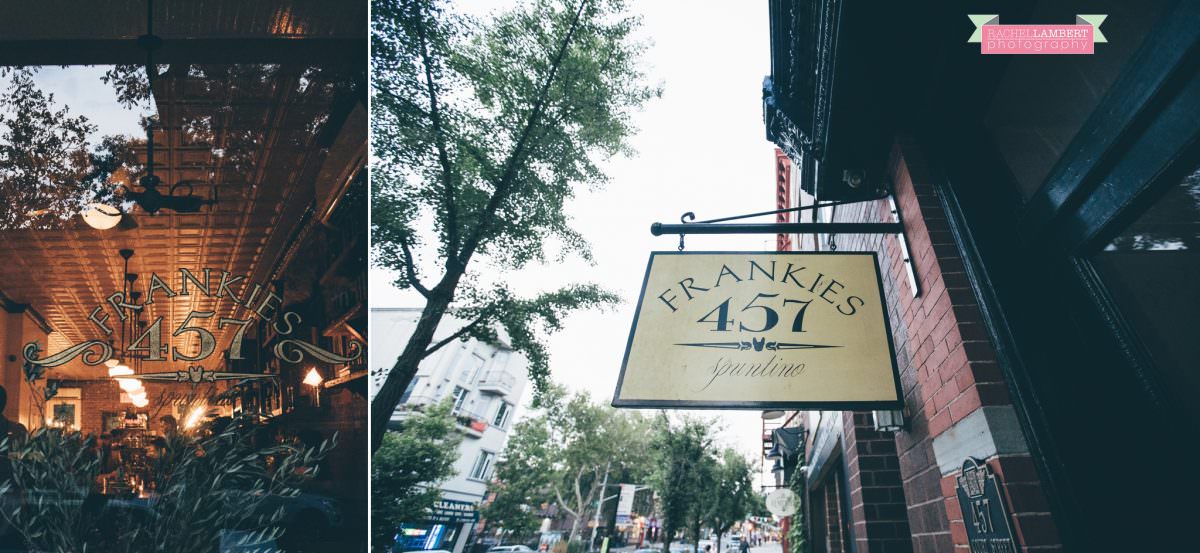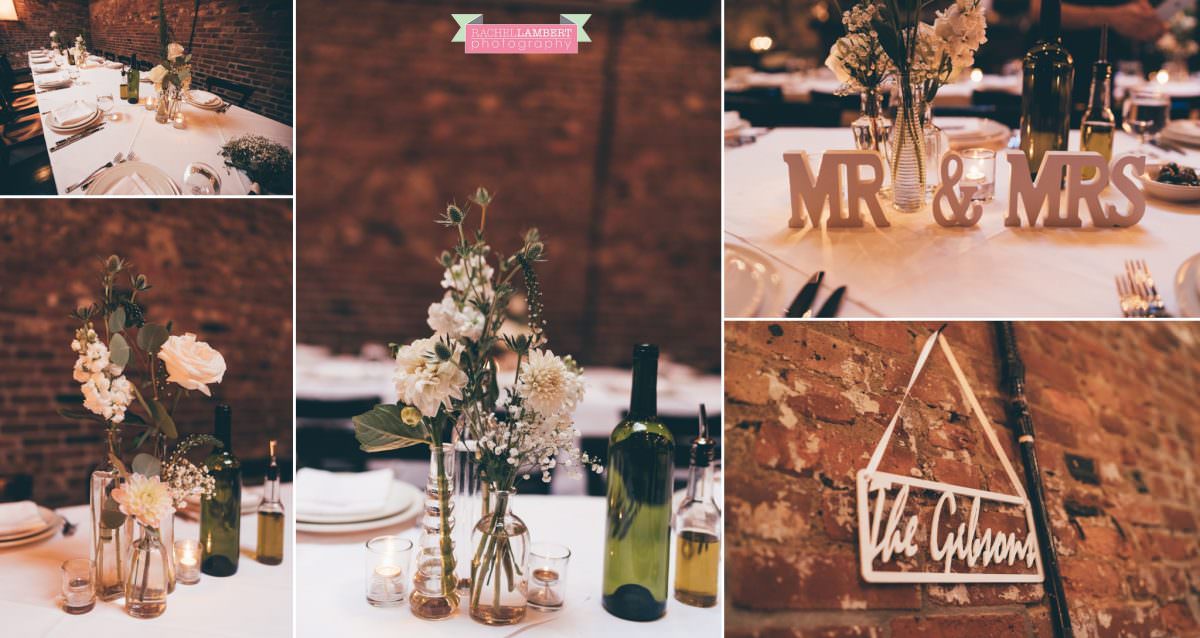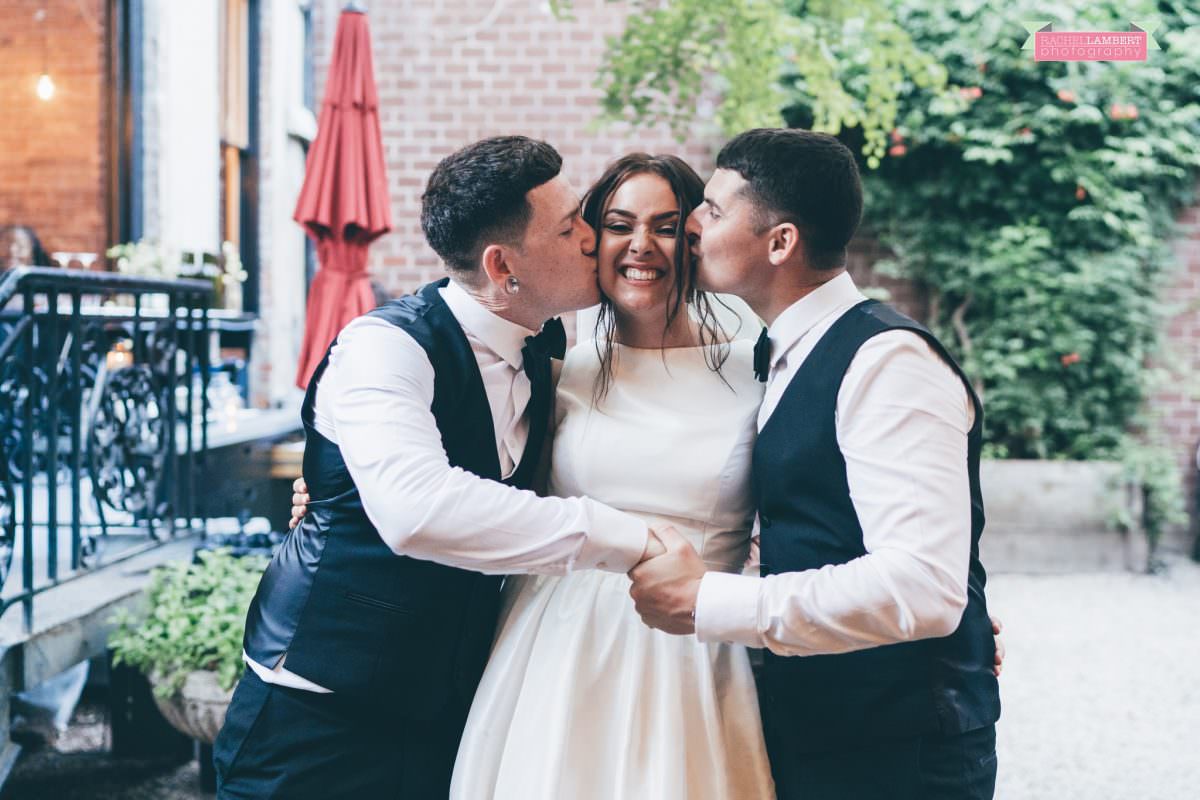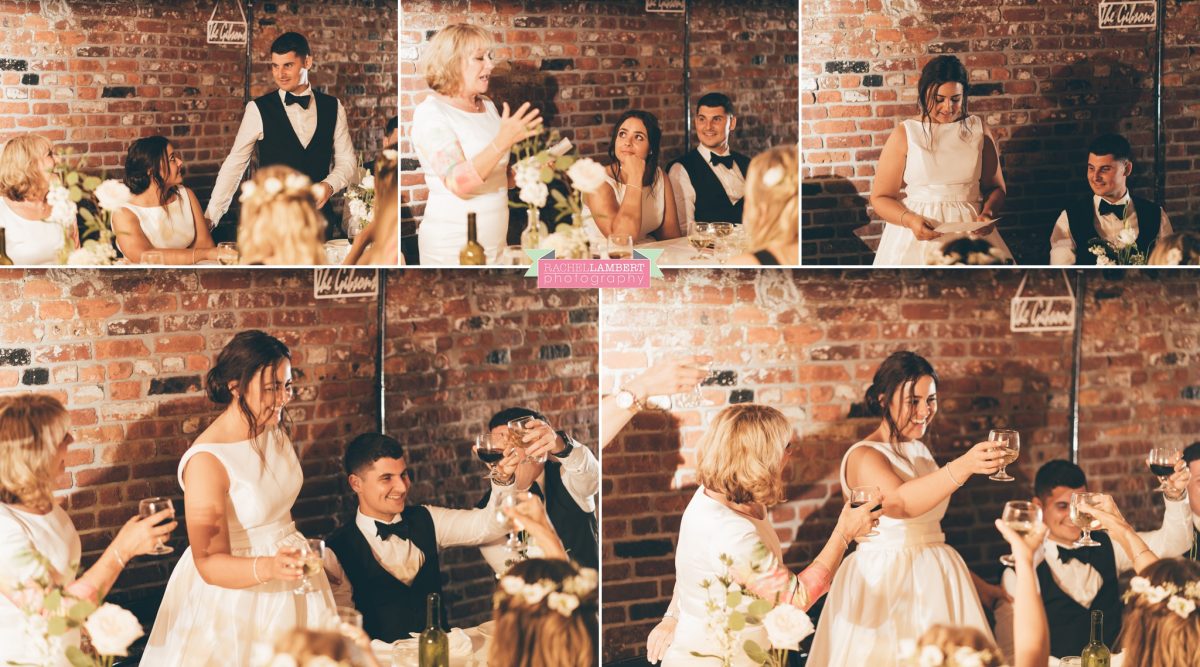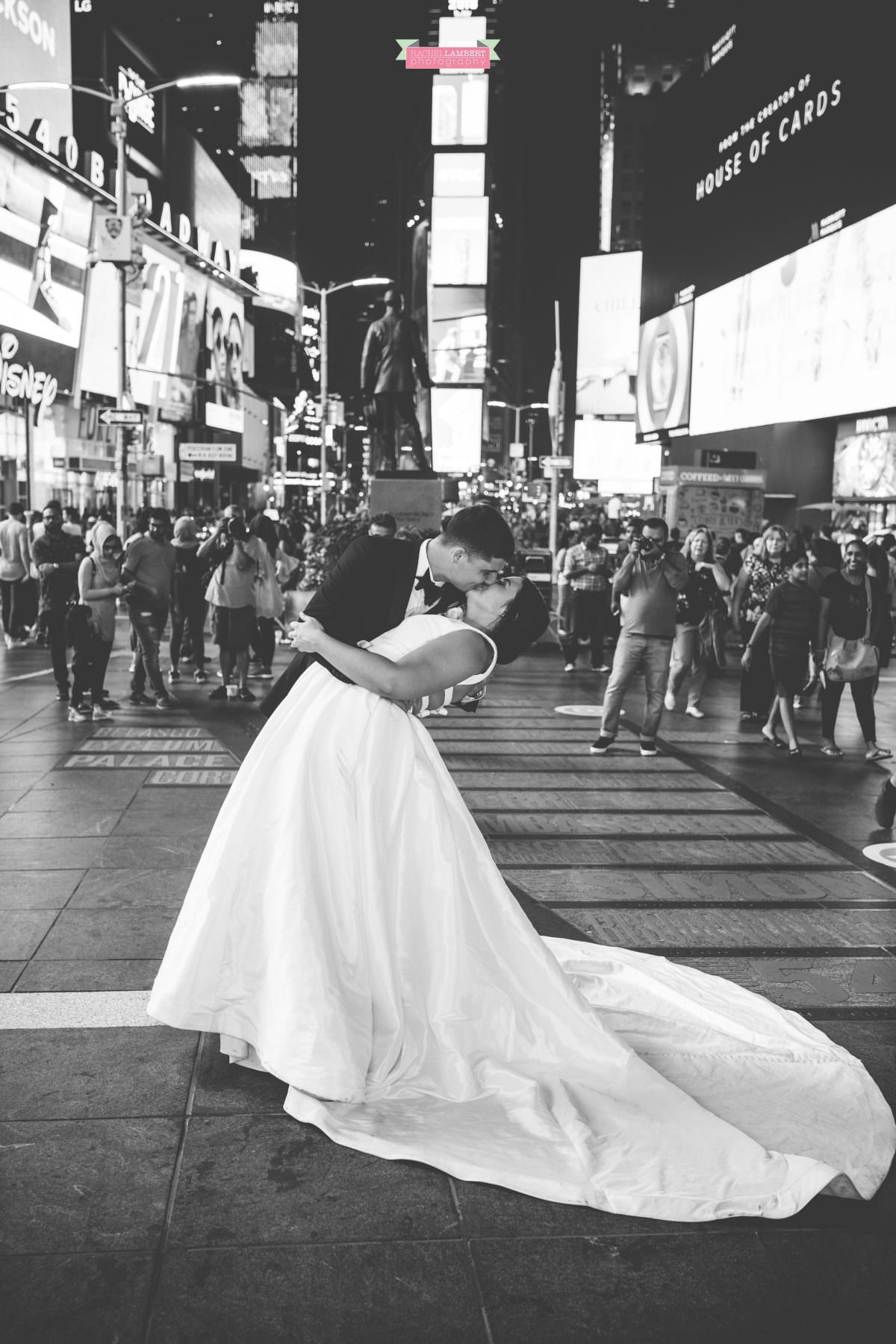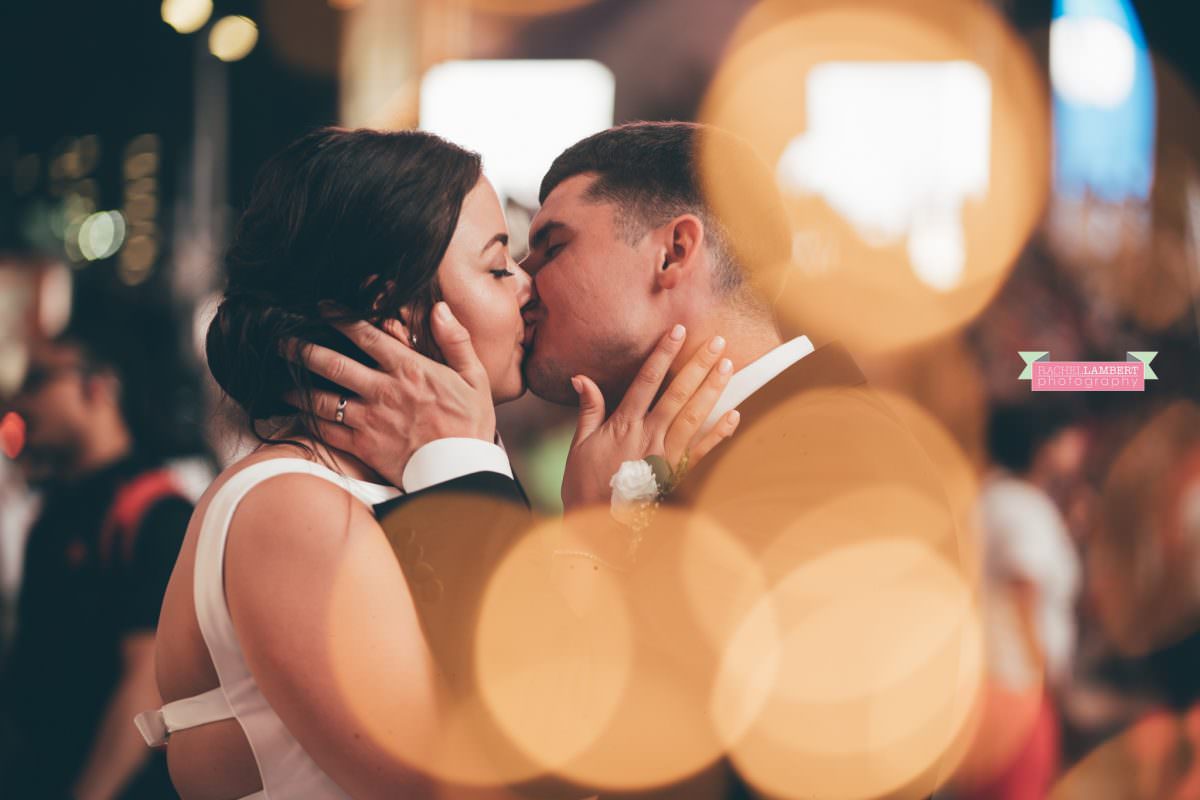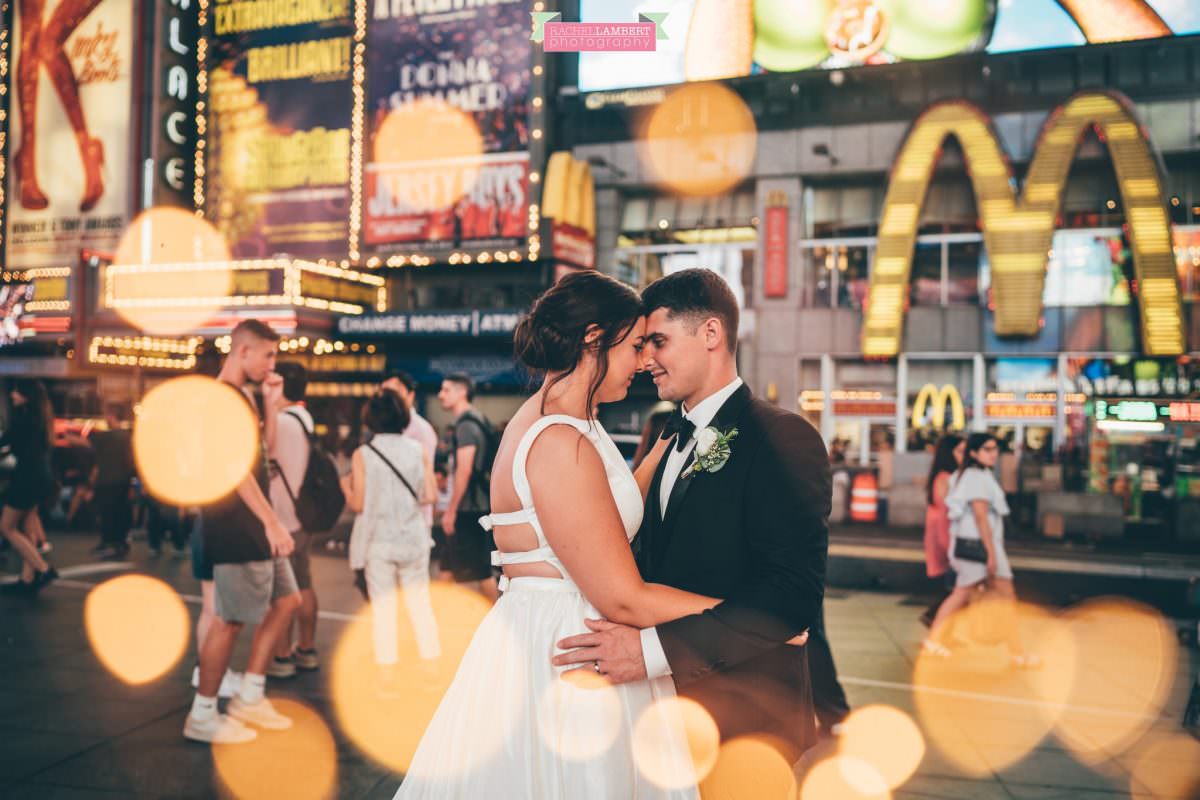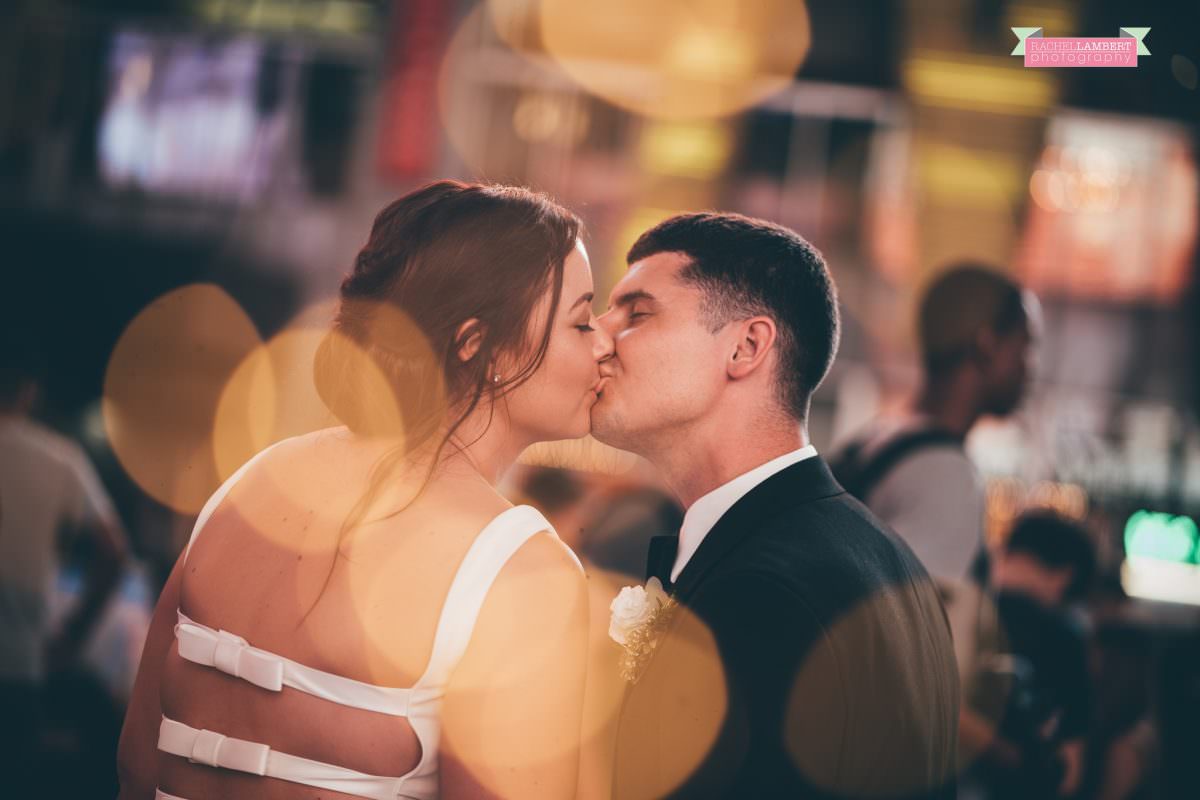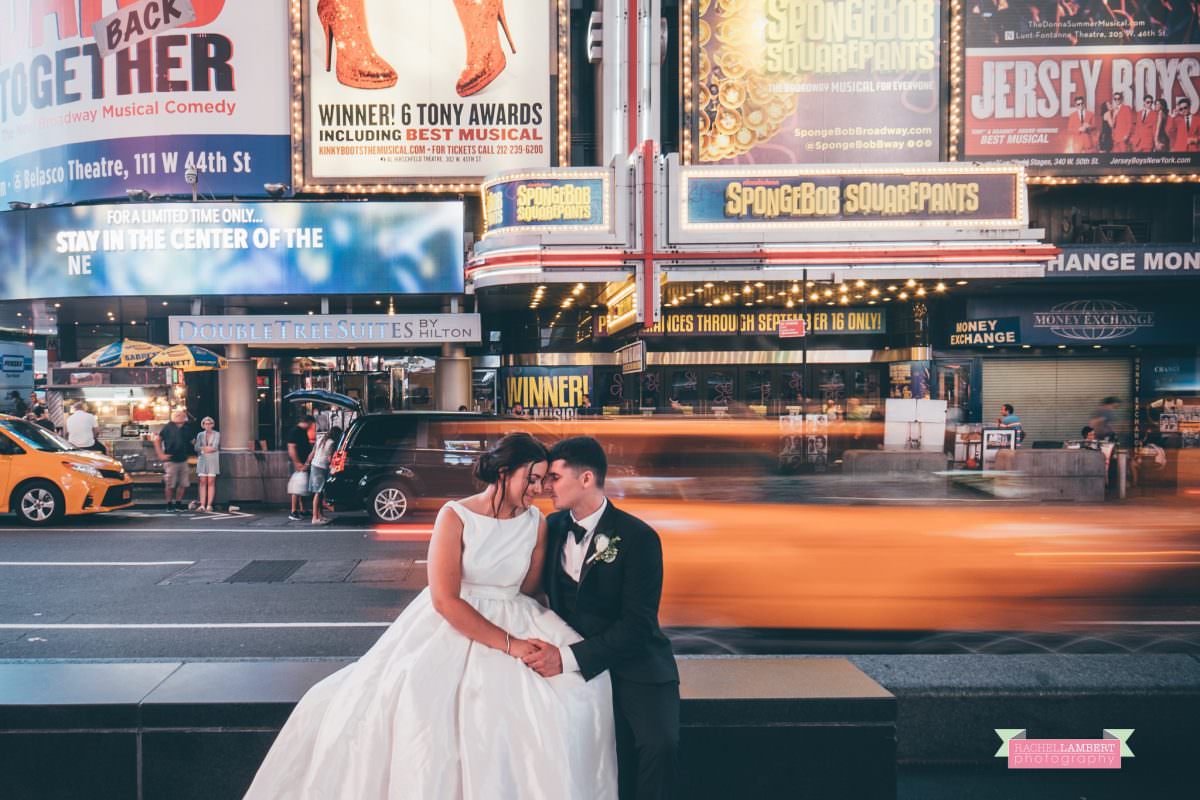 Massive thank you to Harriet and Carl for being the most amazing and patient people! And huge thanks to Laura Dale Photography for keeping me company, keeping me entertained, second shooting and keeping me on my feet for the 10k+ steps we walked that day!
©Rachel Lambert Photography. I will be honoured if you tag yourselves but please do not crop, copy or re-edit, thank you 🙂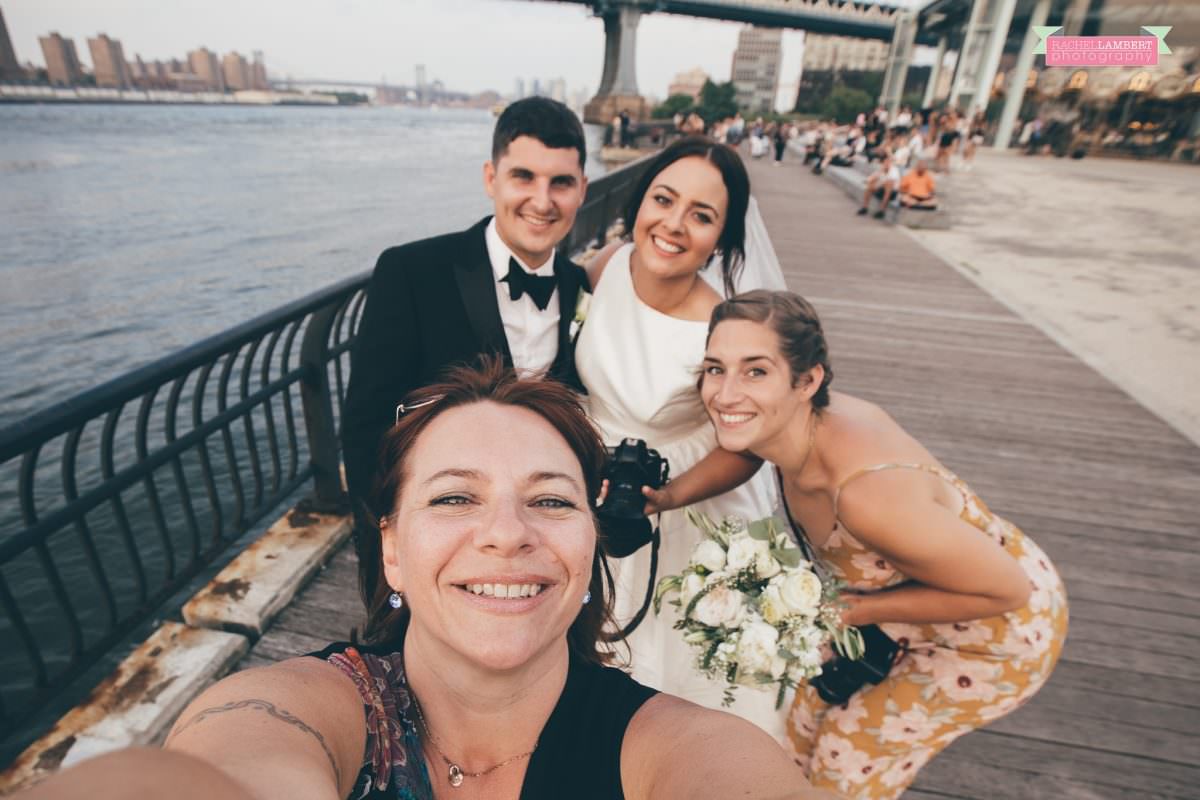 New York Wedding Photographer