"WE ALWAYS KNEW THAT WE WANTED RACHEL TO CAPTURE OUR WEDDING AND IT'S EASY TO SEE WHY!
Rachel was brilliant – from the meetings we had prior to the wedding to the day itself. She captured memories and moments that I hadn't realised existed until I looked through the photos – they truly are amazing! We couldn't have asked for a better photographer so thank you!!"
– Carys and Richard (8/6/19)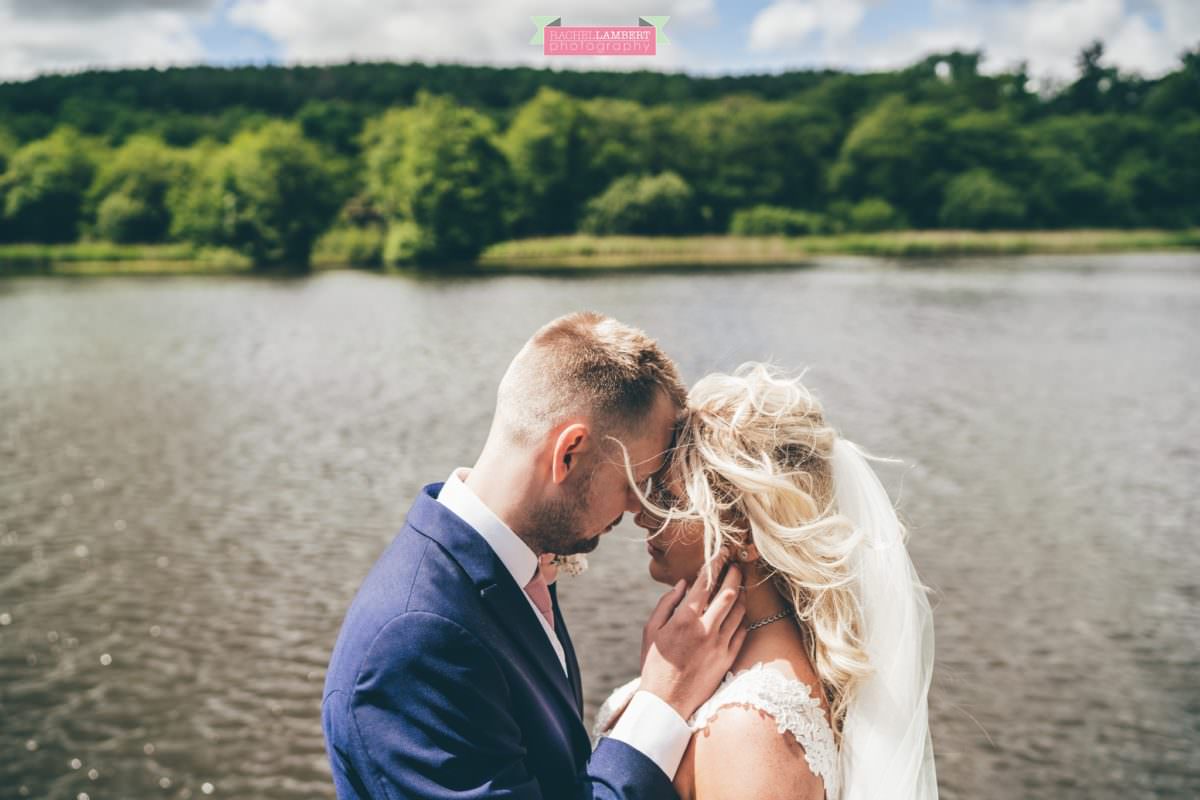 Hensol Castle Wedding
Cardiff Wedding Photographer
Carys and Richard
Hensol Castle Wedding – Carys and Richard had the most wonderful day at Hensol Castle on the weekend.
Having a bride who loved every minute of being center of attention for the day and absolutely loved doing the couple shots was such a bonus!!
(Secretly this is me, I also loved being in the limelight on my wedding day!)
I caught up with Carys and her bridesmaids at the Vale hotel where prep was underway.
Richard and the boys were already heading over to Hensol Castle.
Carys looked incredible in her bridal gown and has the most insanely stunning blue eyes, she was the picture of perfection!
We made the short journey over to Hensol Castle, and with seven bridesmaids in dusky pink beside her, they made for a rather stunning bridal party as they walked up the aisle to meet Richard.
After the ceremony, it was straight outside for some confetti throwing and a big group shot of all the guests.
I love doing couple shots by the lake, and the combination of windy and sunny conditions added to the shots, blowing the veil and Carys' hair, adding a bit of drama.
It was soon time to sit down for a rather delicious wedding breakfast, followed by some very touching and funny speeches!
And the best bit was seeing how much Carys absolutely LOVED the first dance!! I think Richard did too 😉
It was the most perfect of days at Hensol Castle!
Venue: Hensol Castle | Dress: Laura May Bridal | Makeup: Jenna Kelly  | Videographer: Simon Huntley | Flowers: Lena's Blooms | Cake: Designer Cakes by Janet | Venue Decor: Be Our Guests | Hair: NGJ
Big thank you to Abi of Abigail Apollonio for 2nd shooting and keeping me company on the day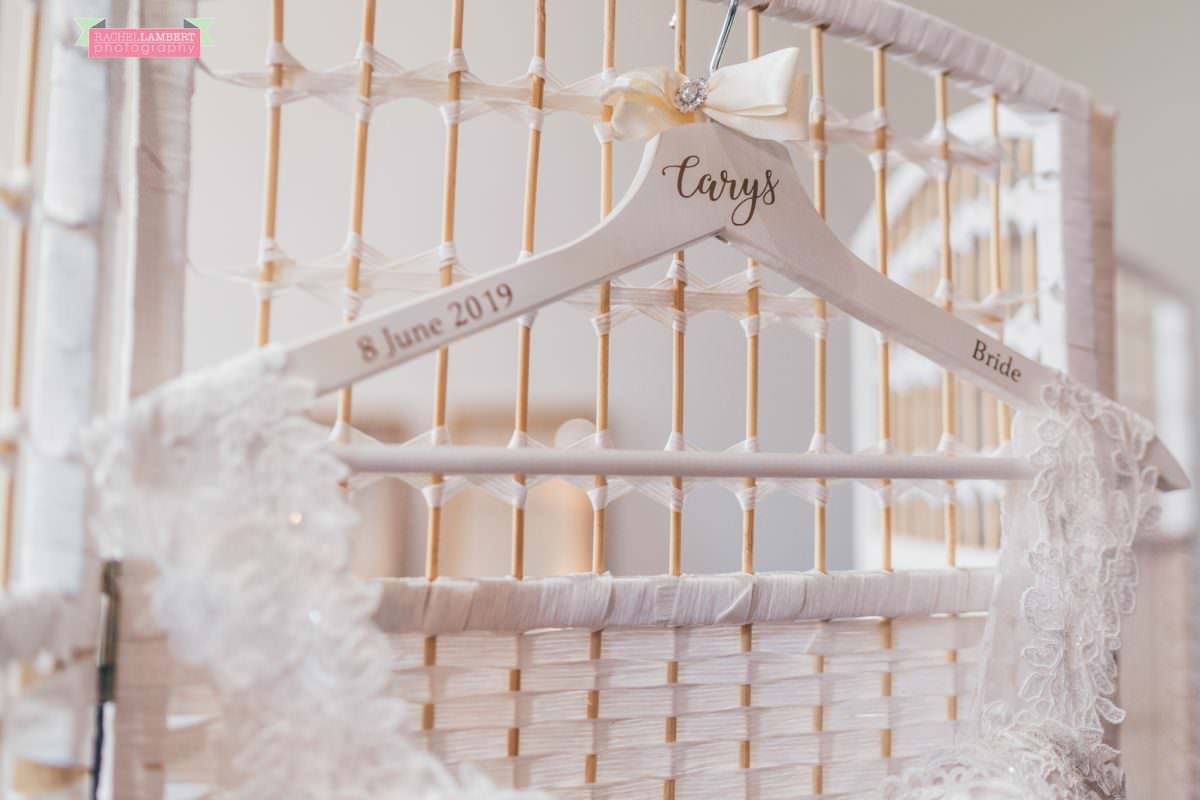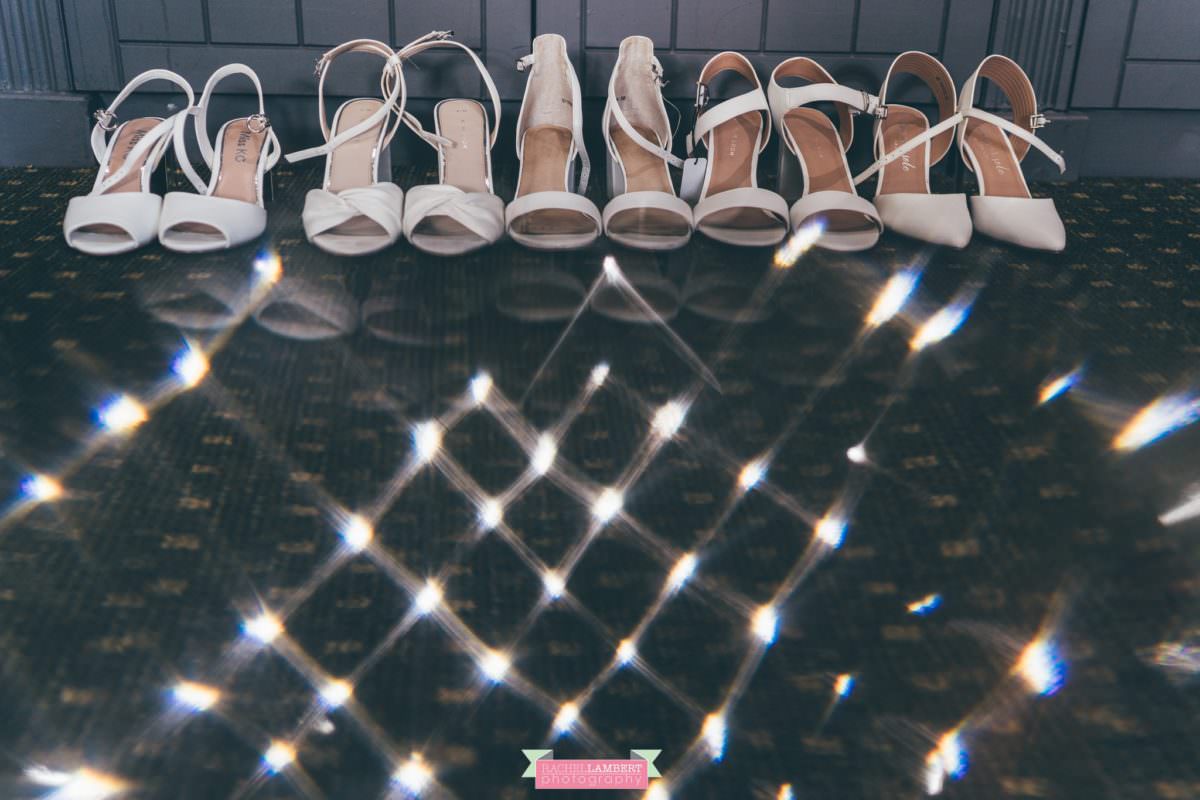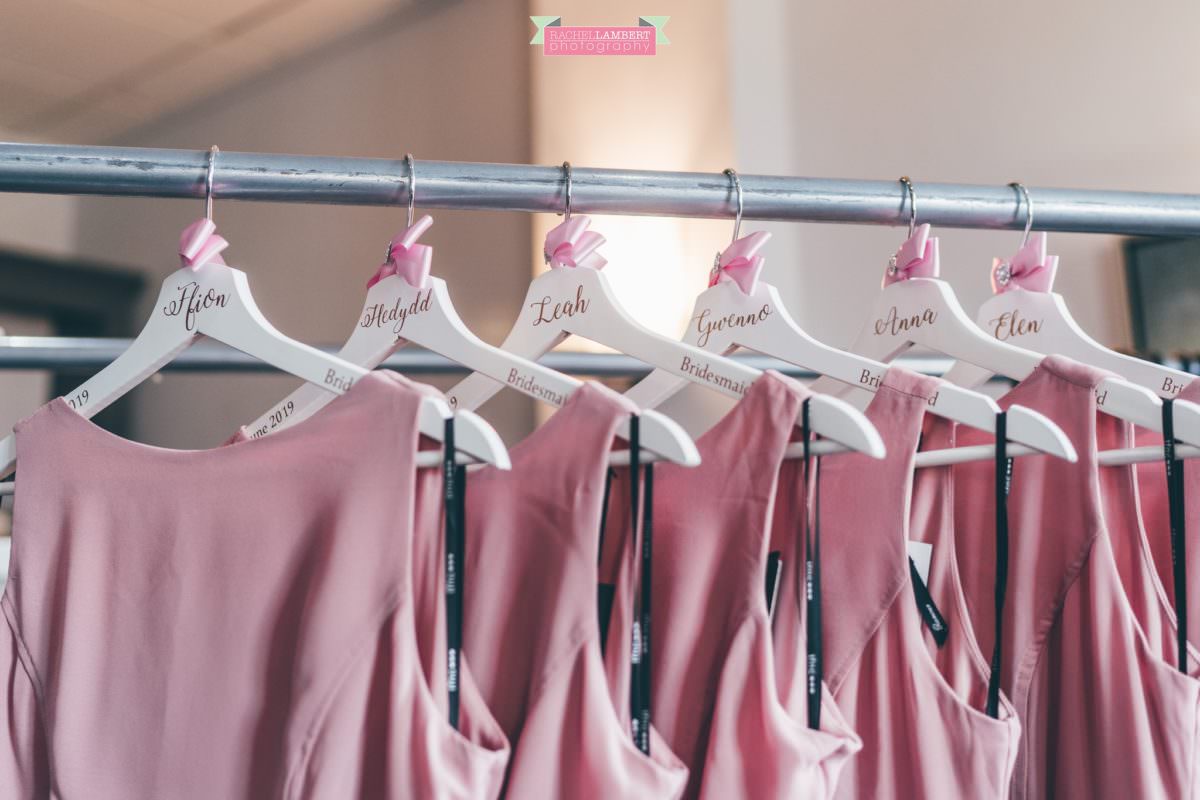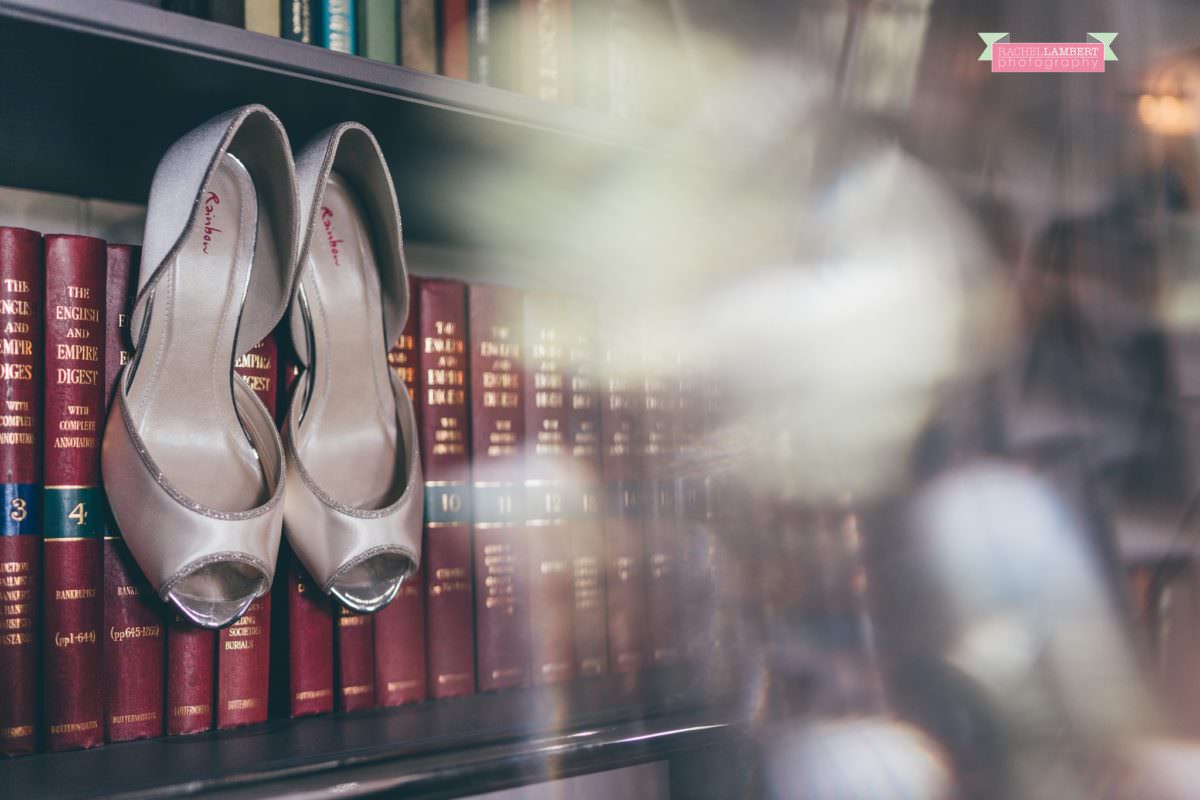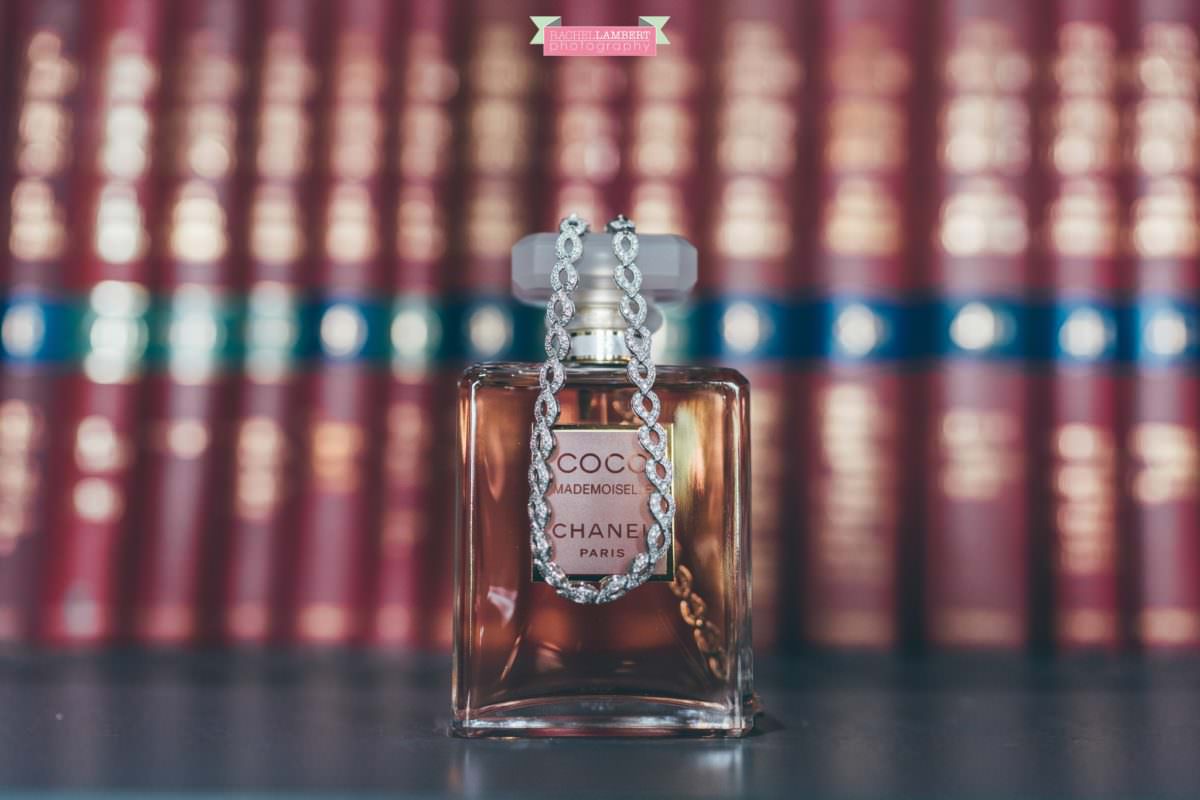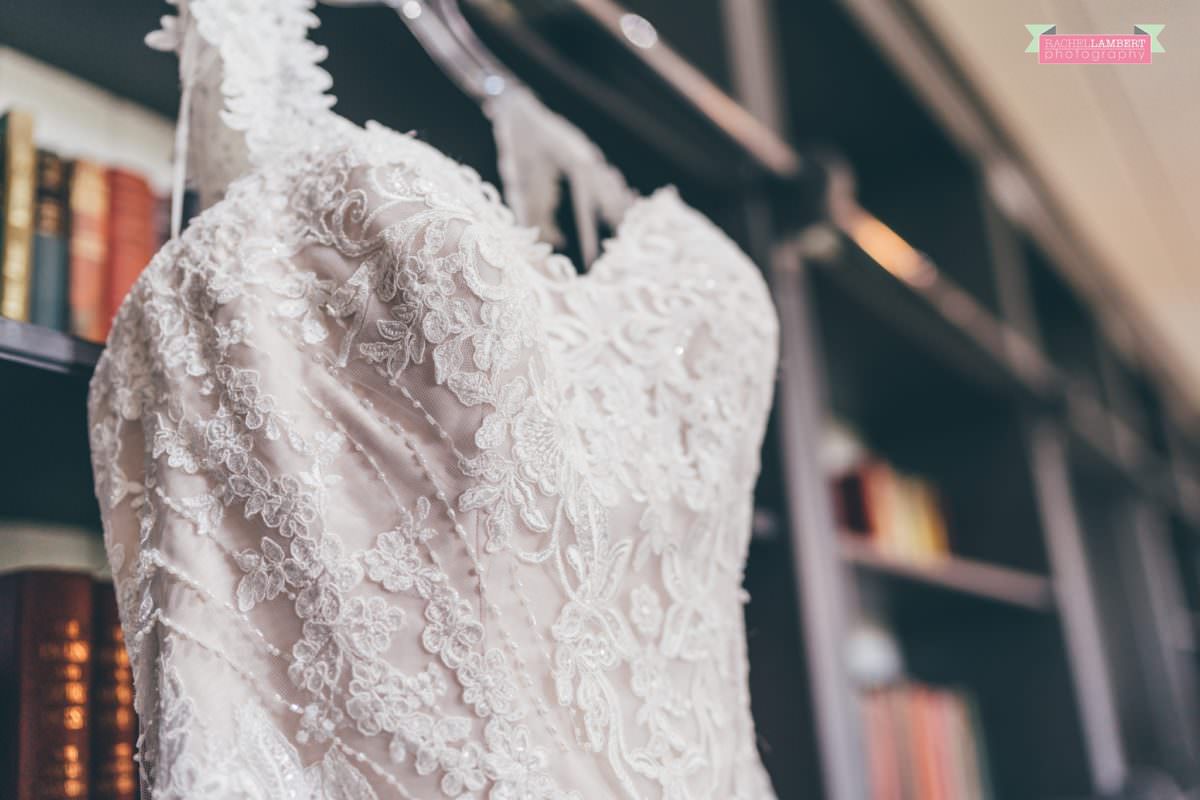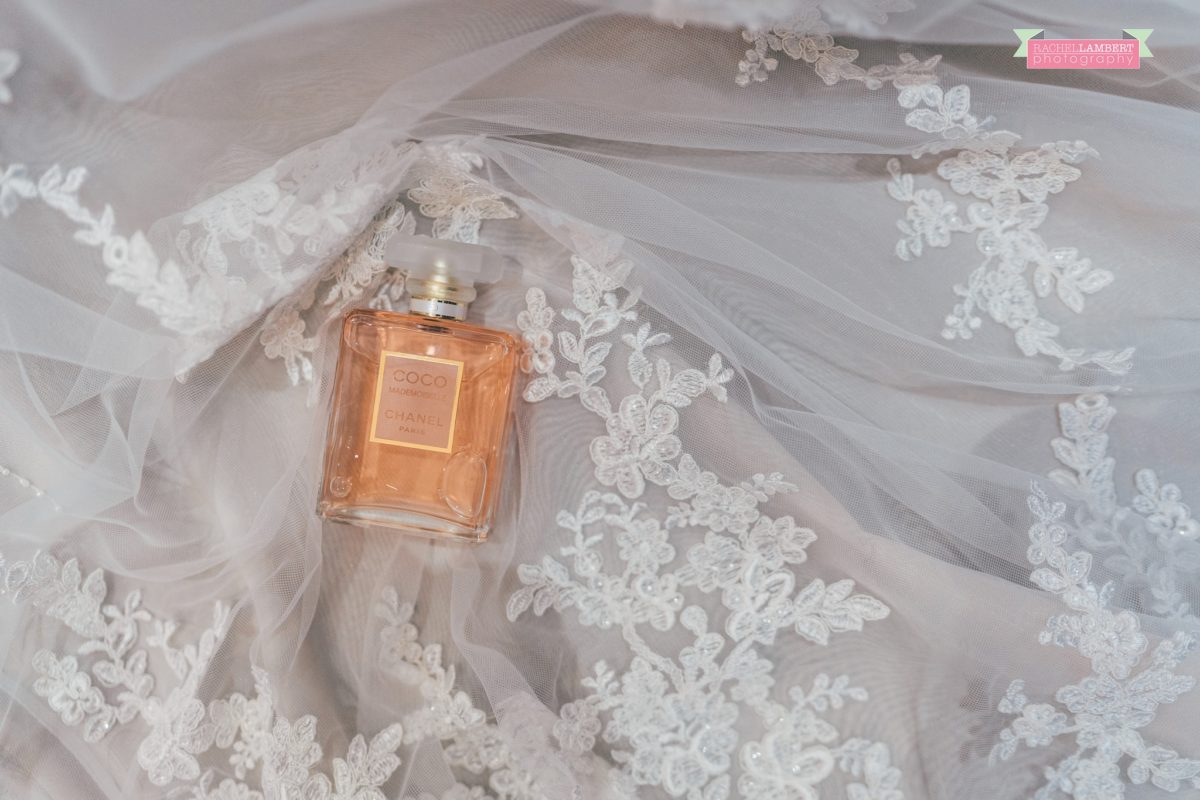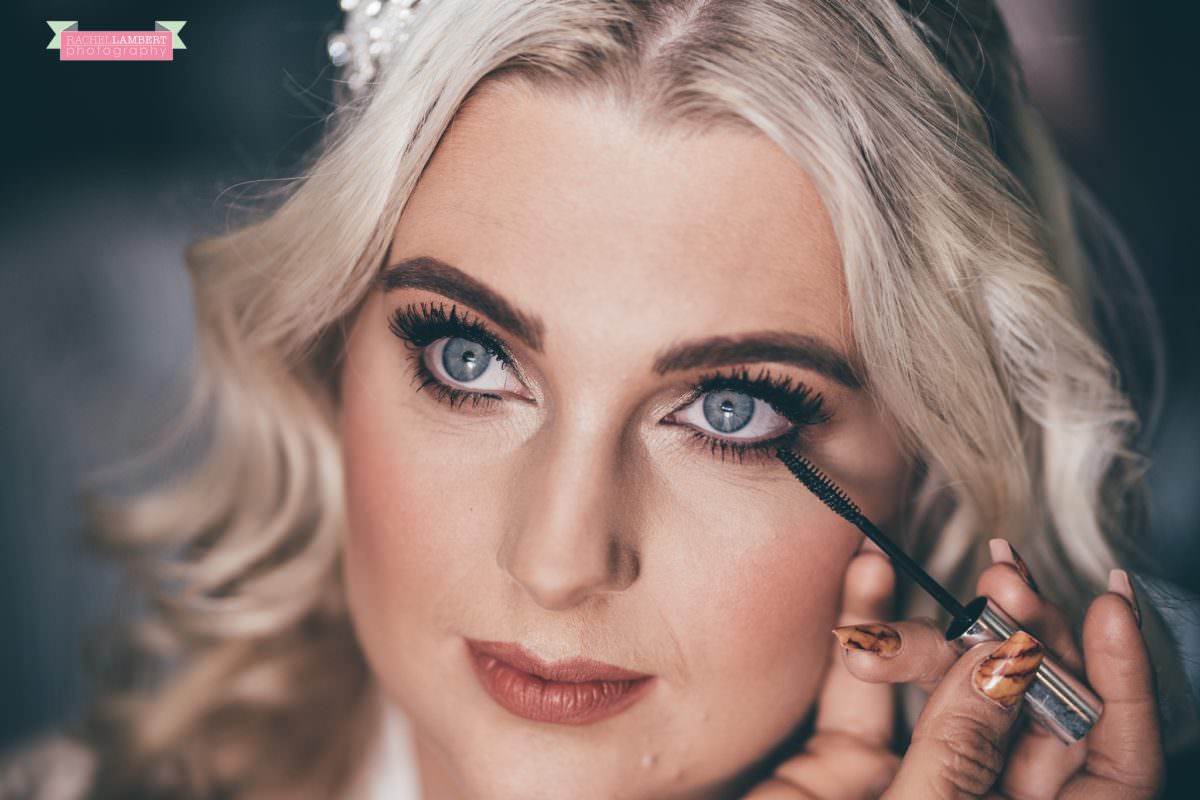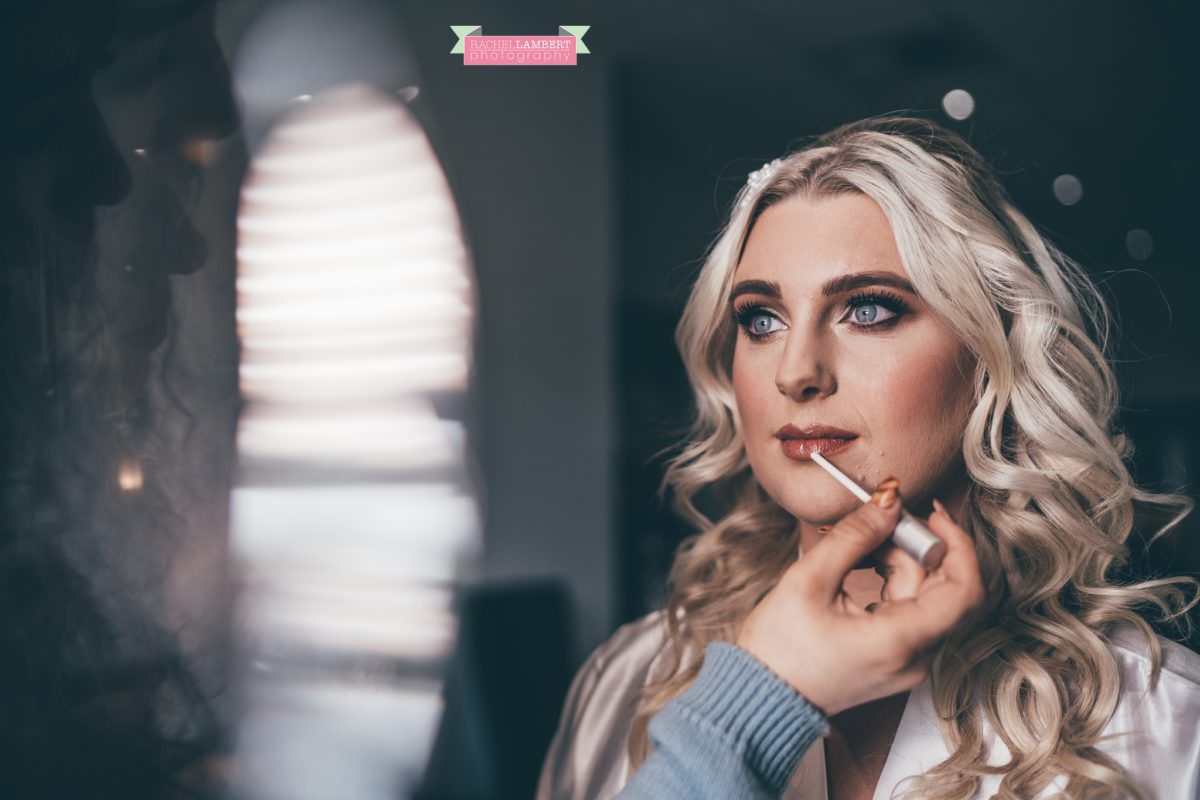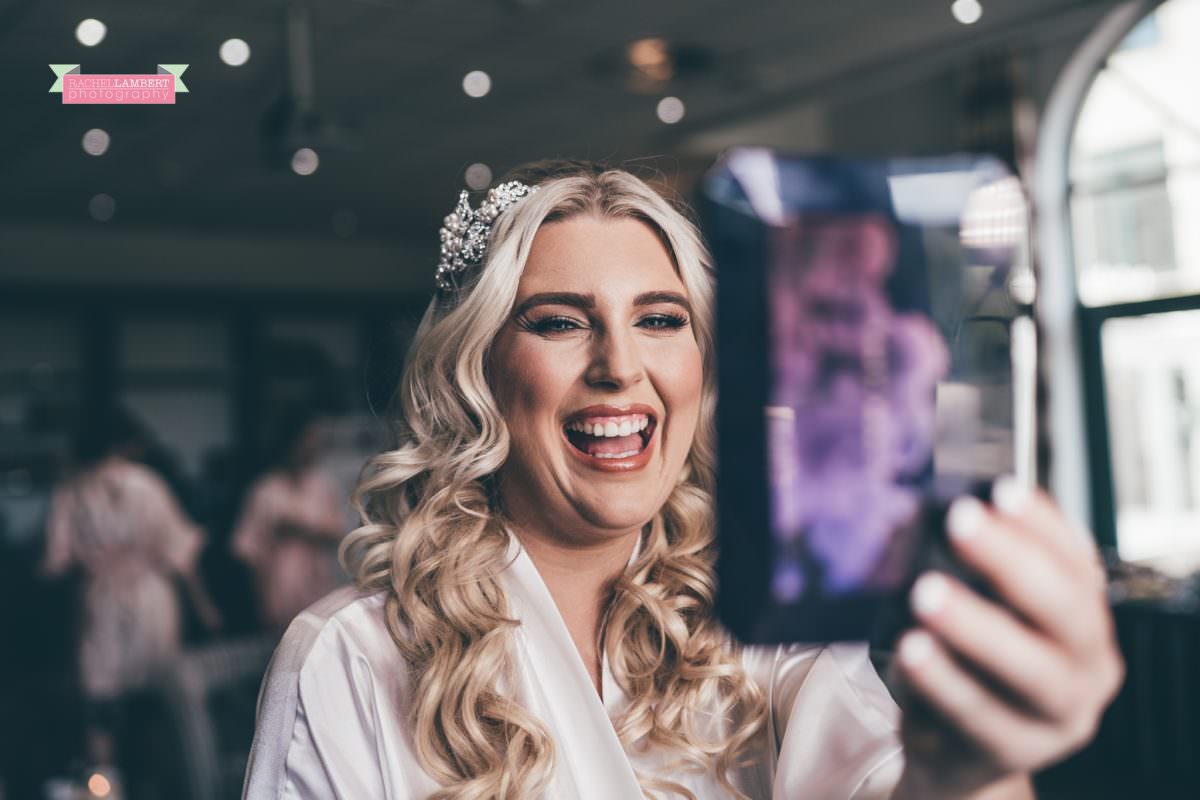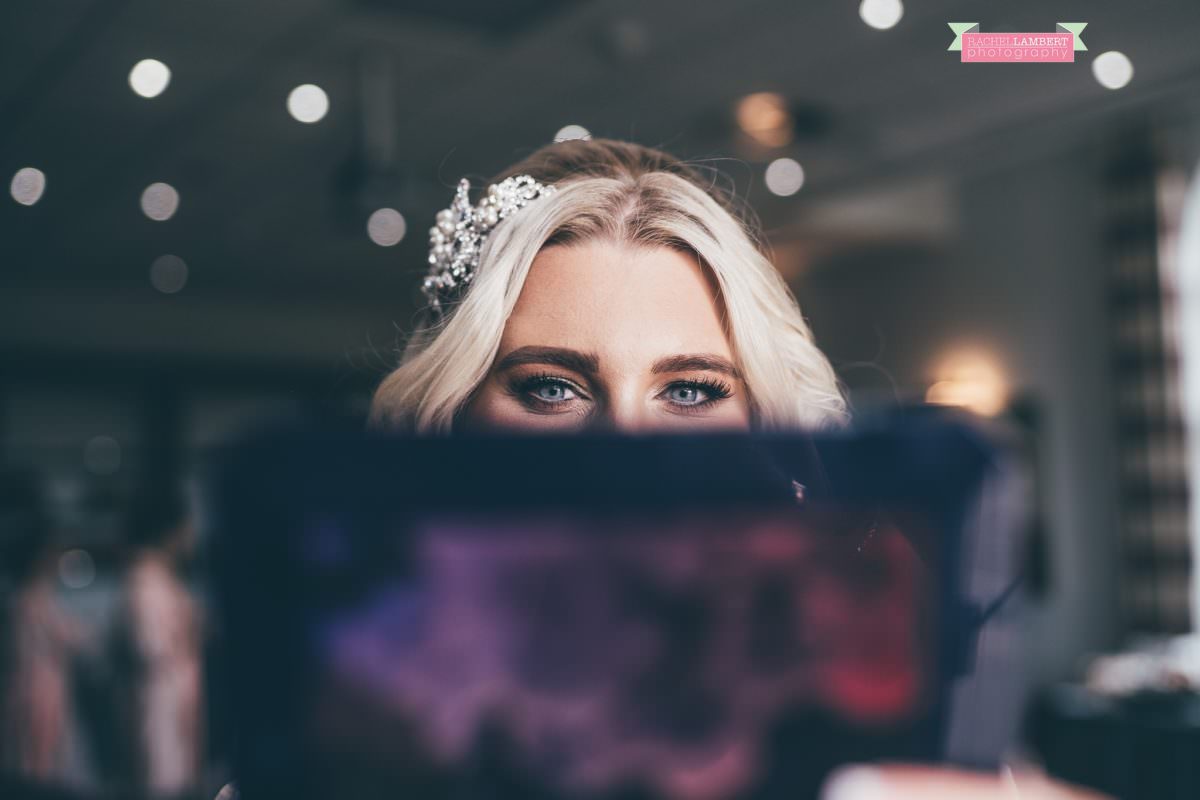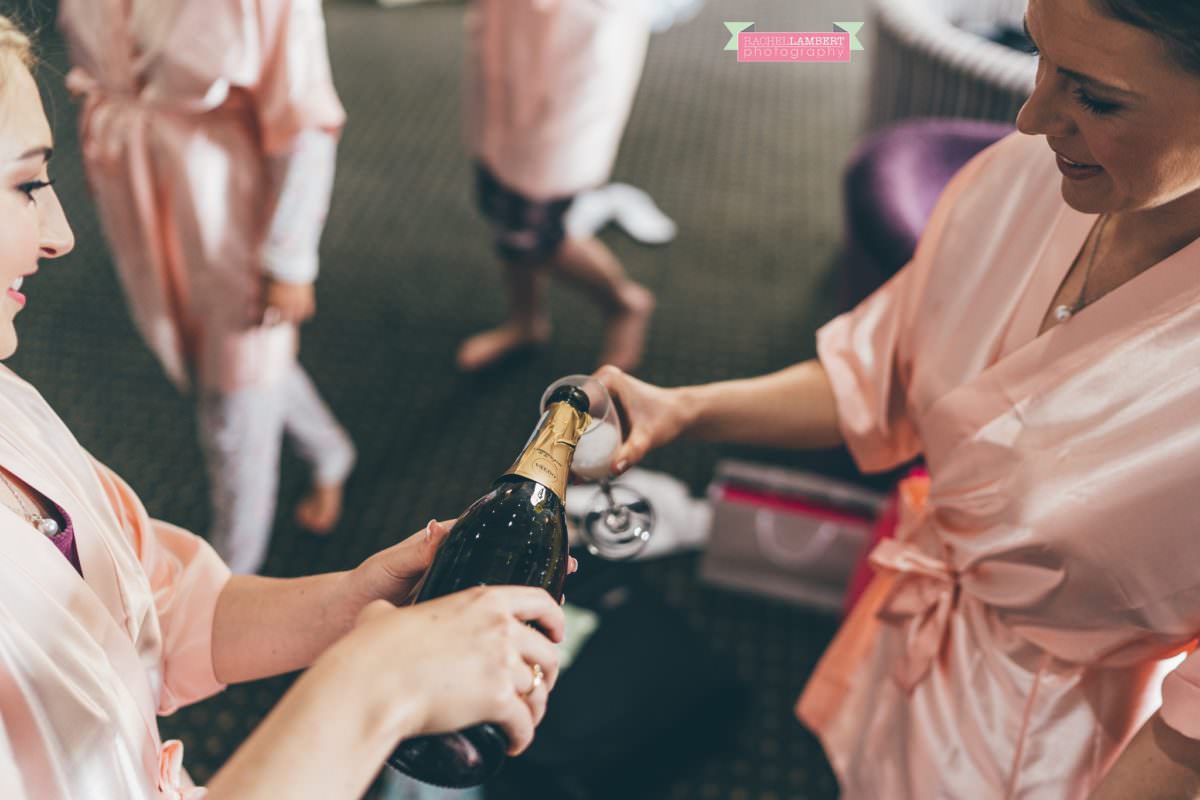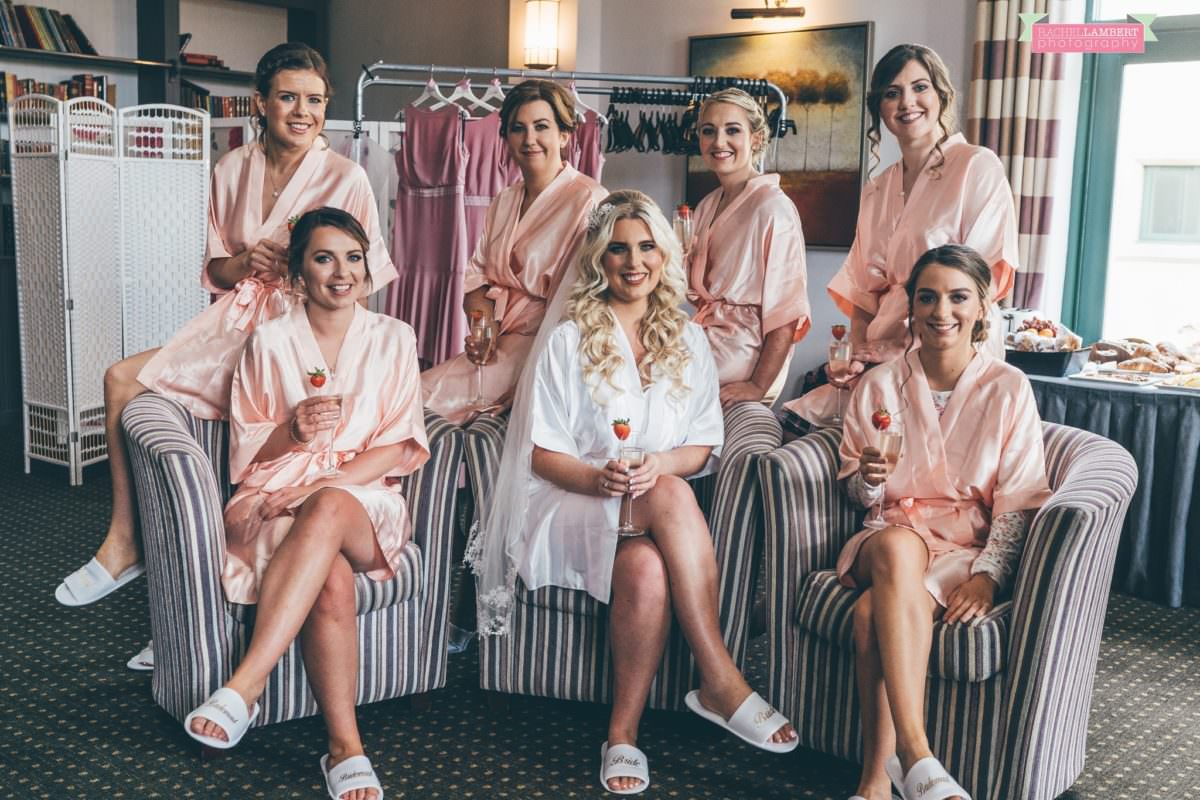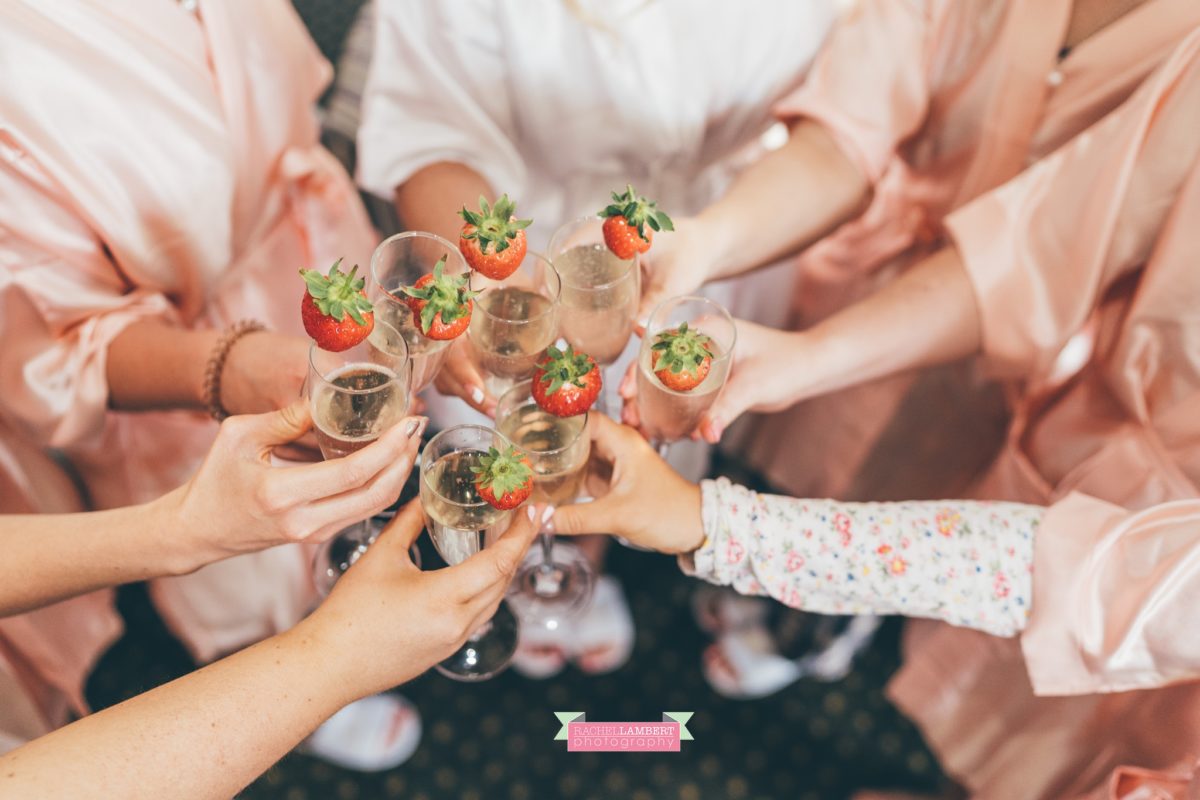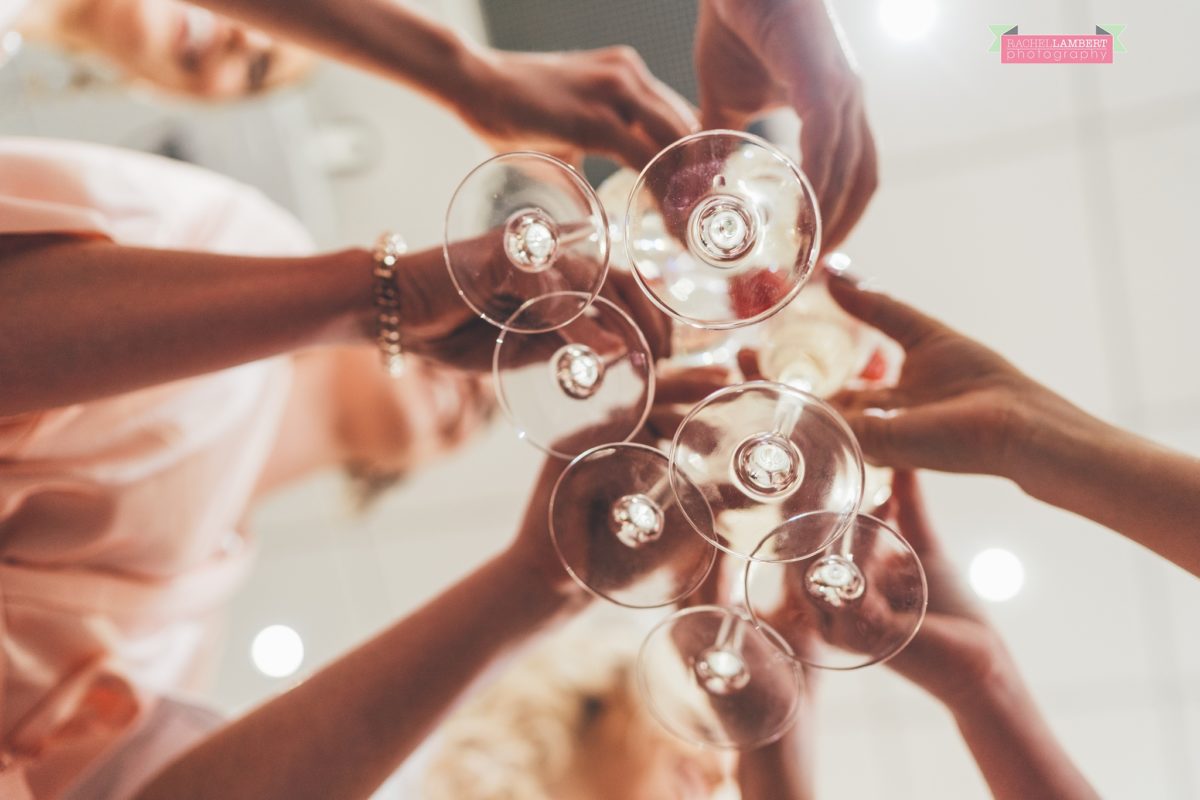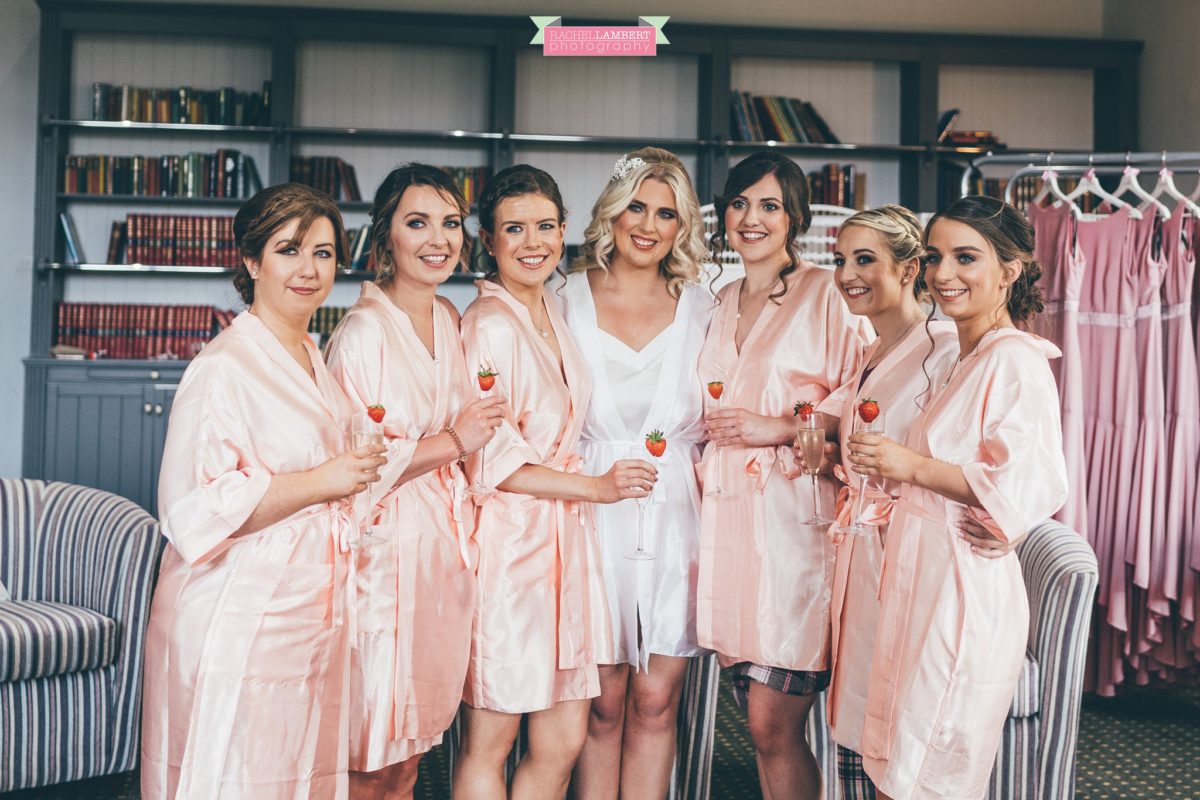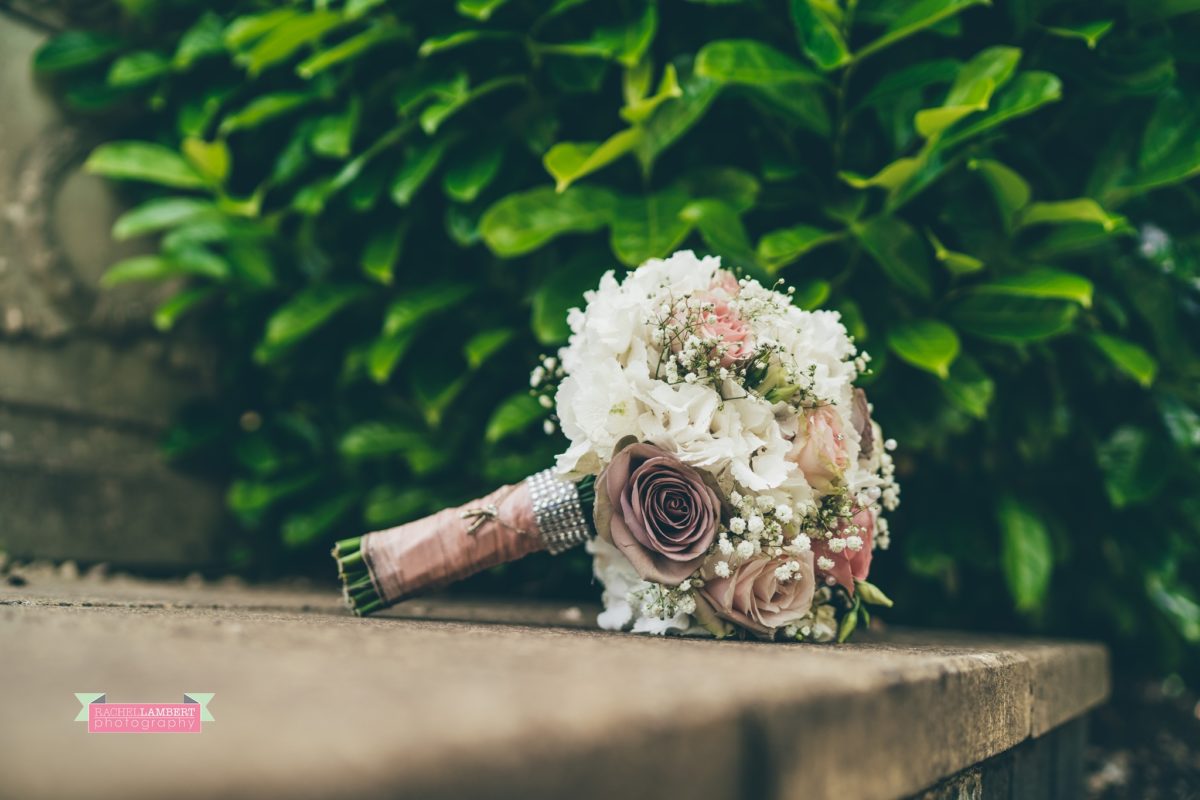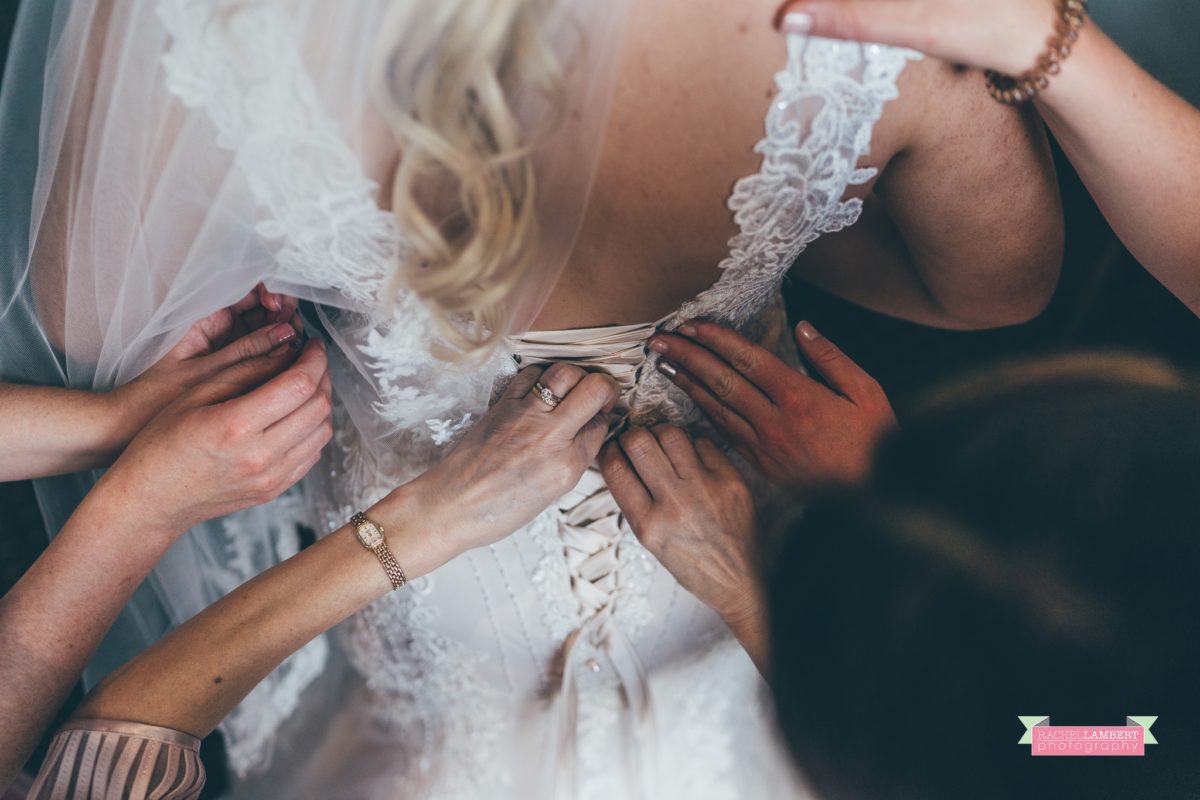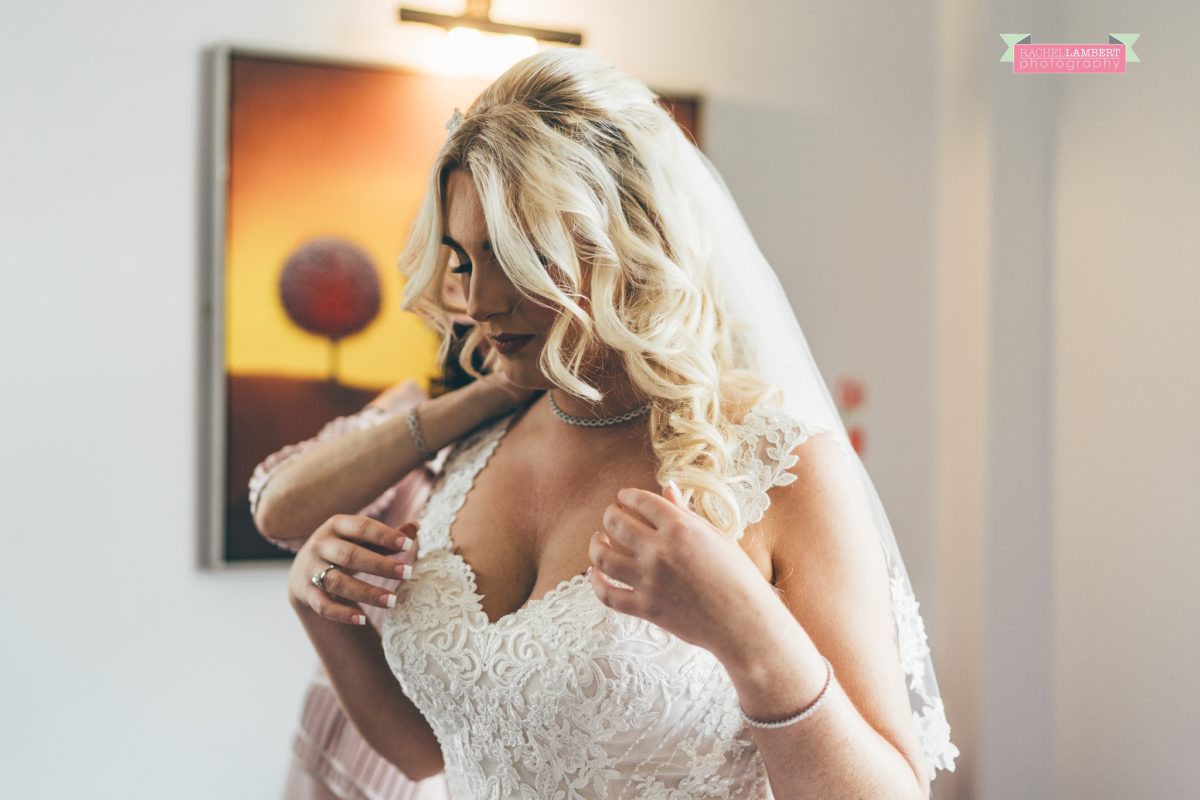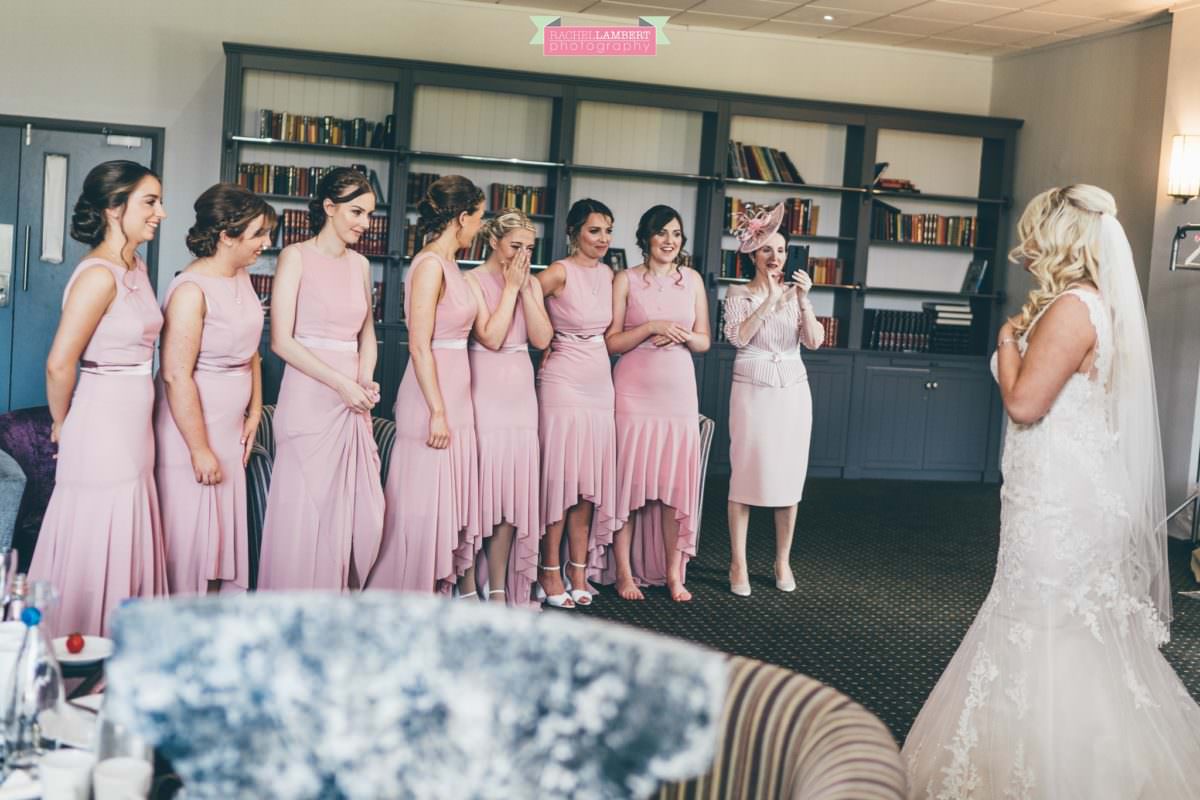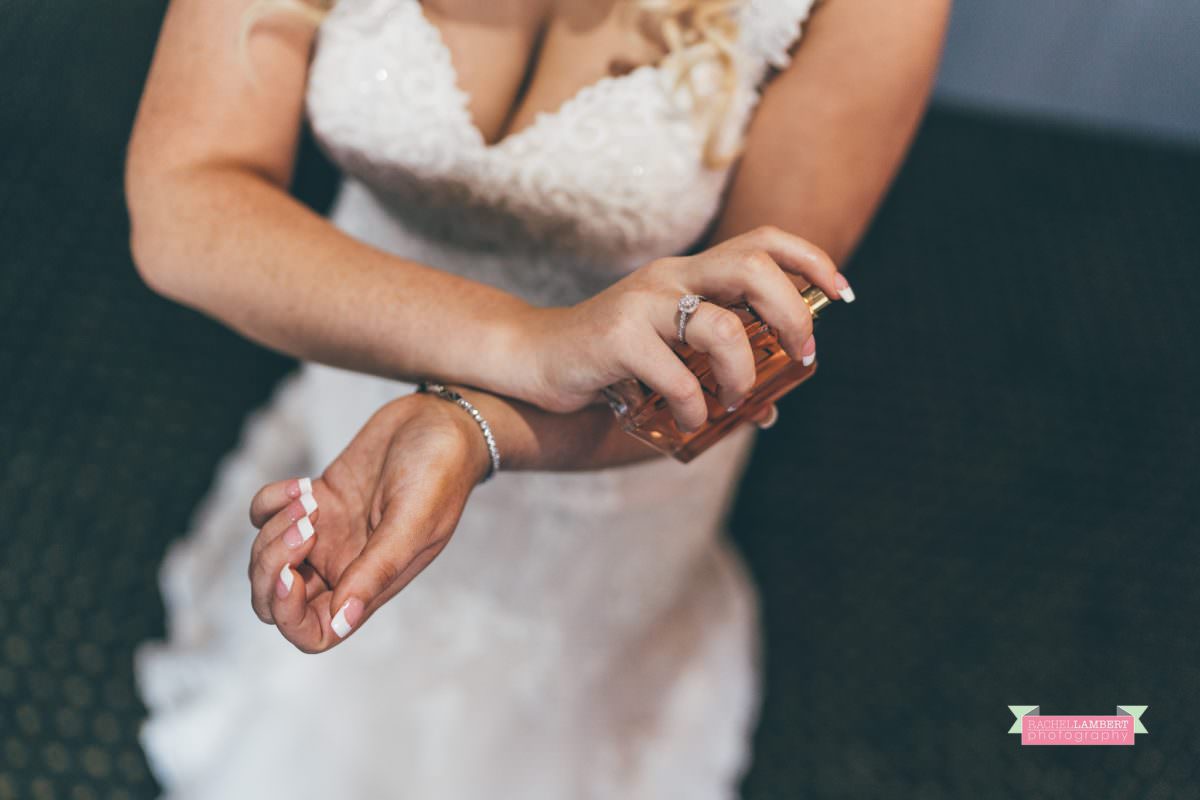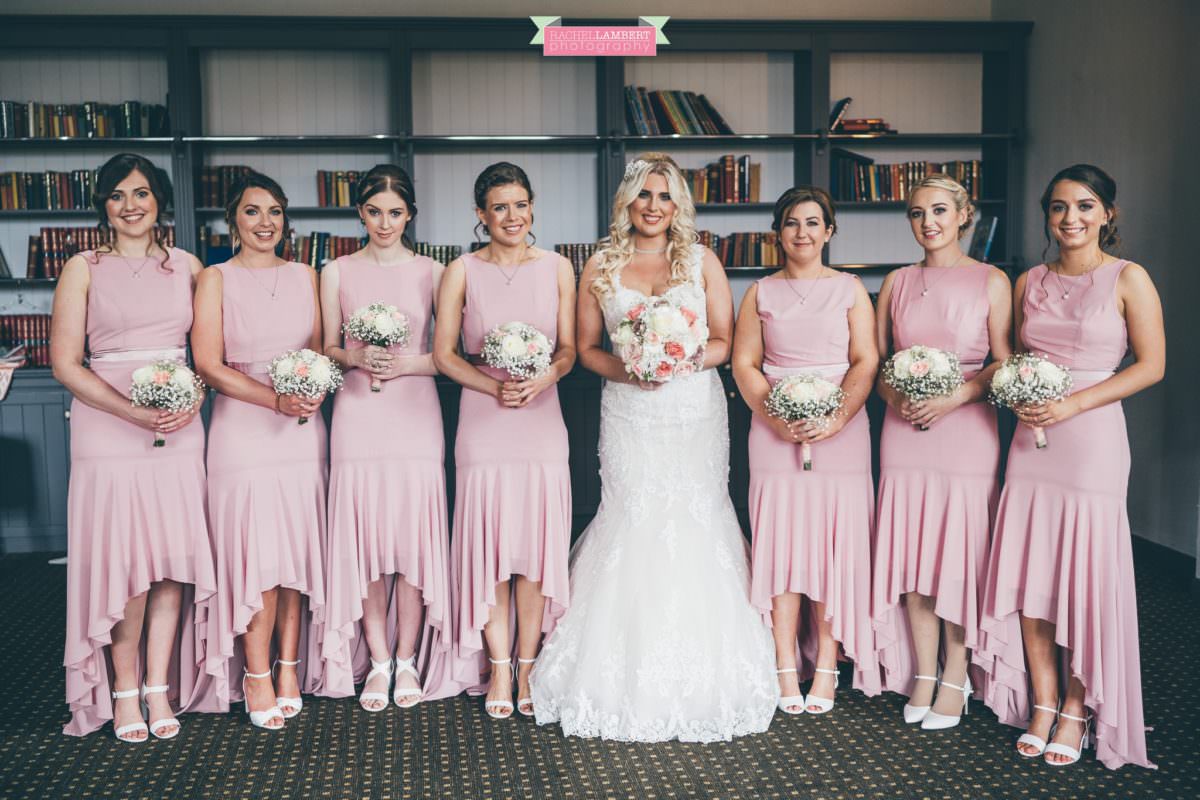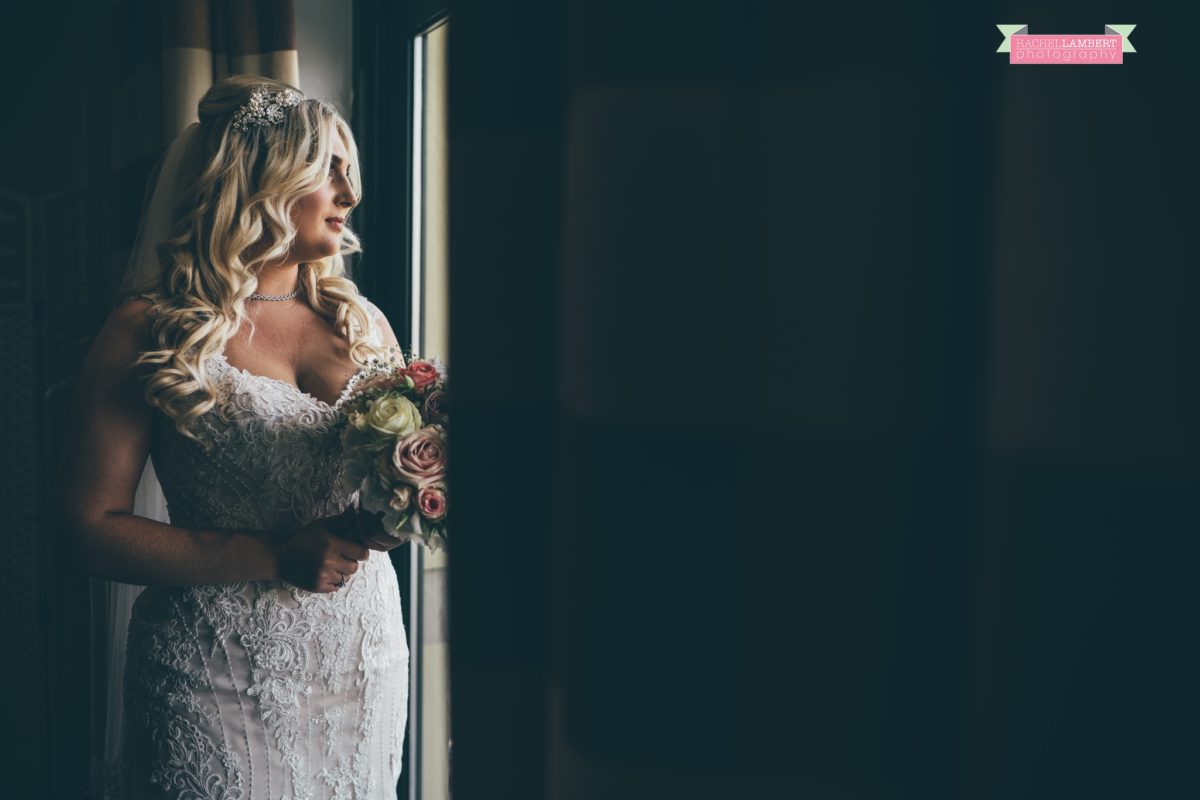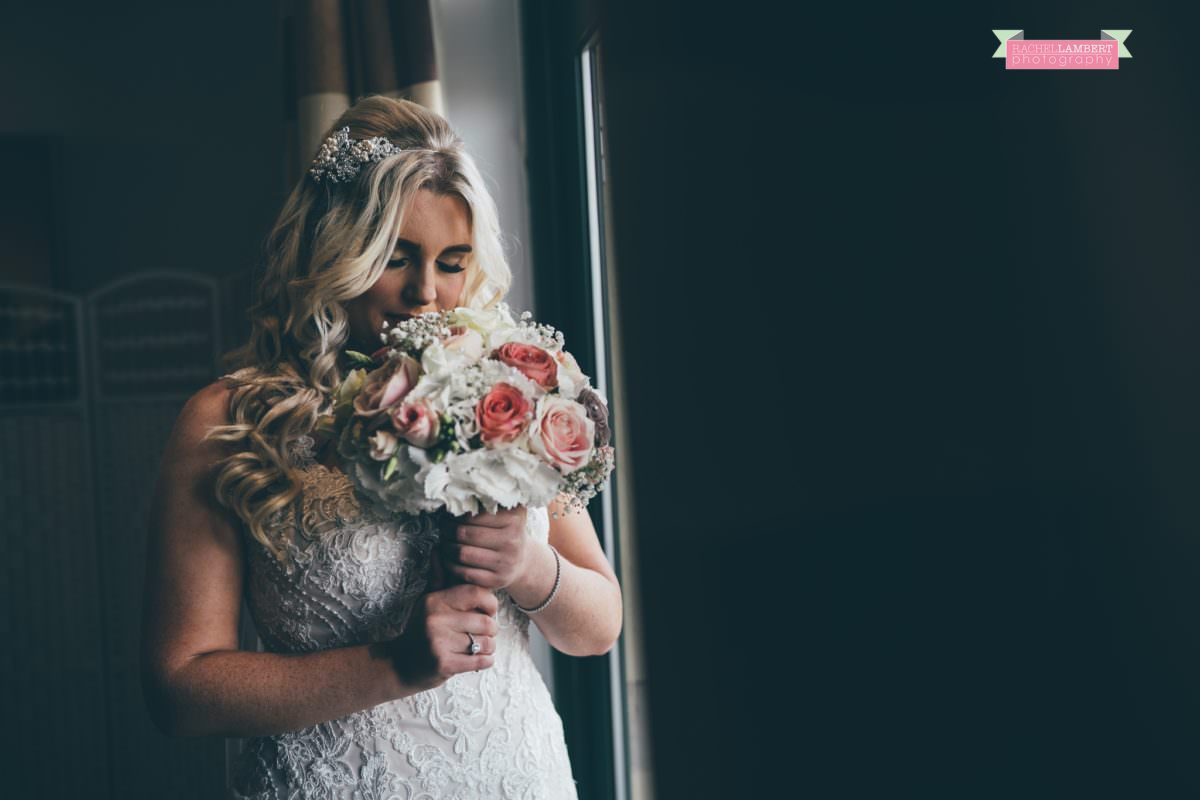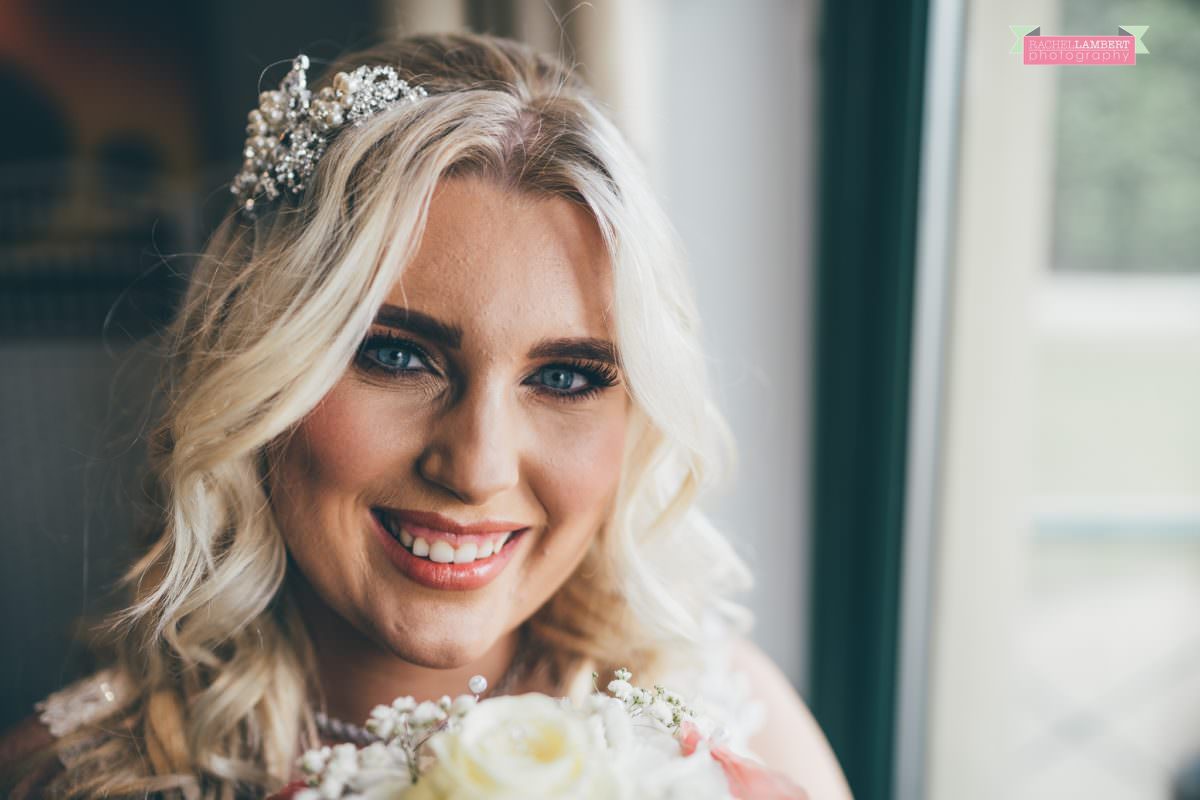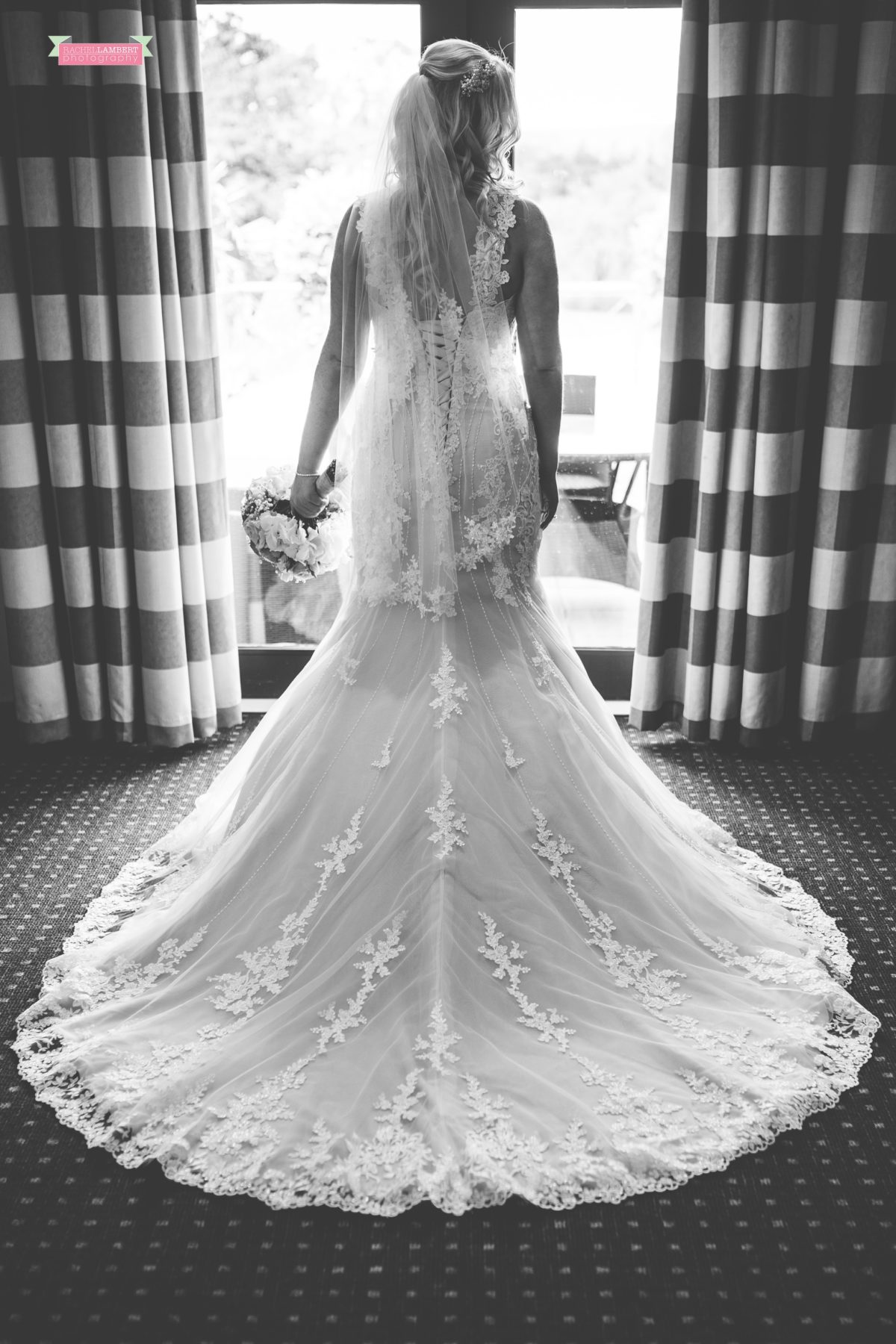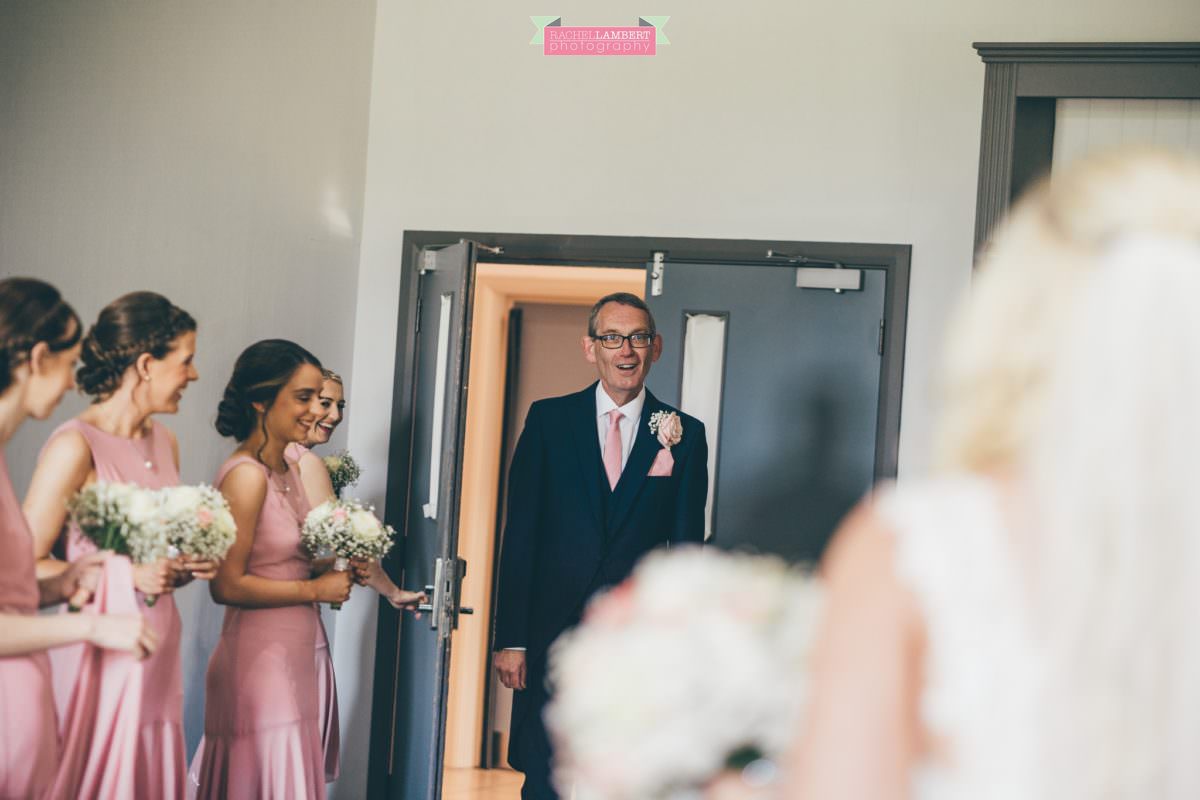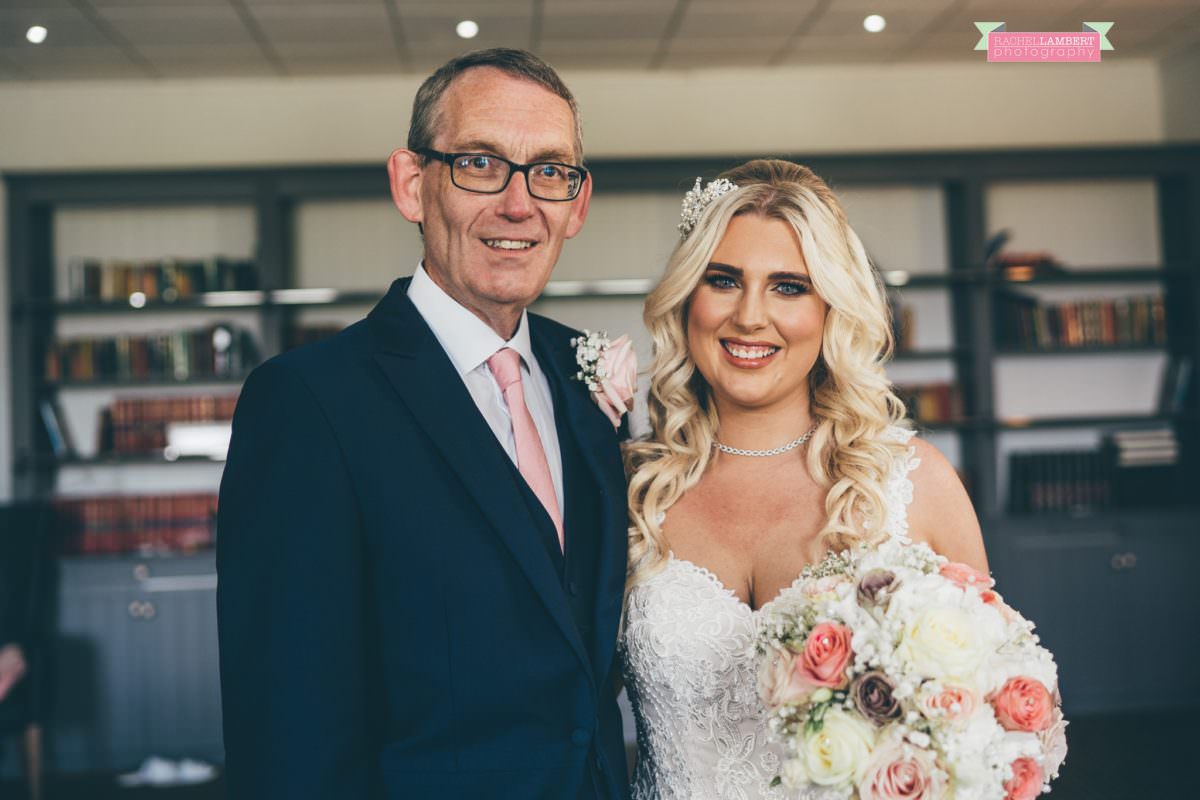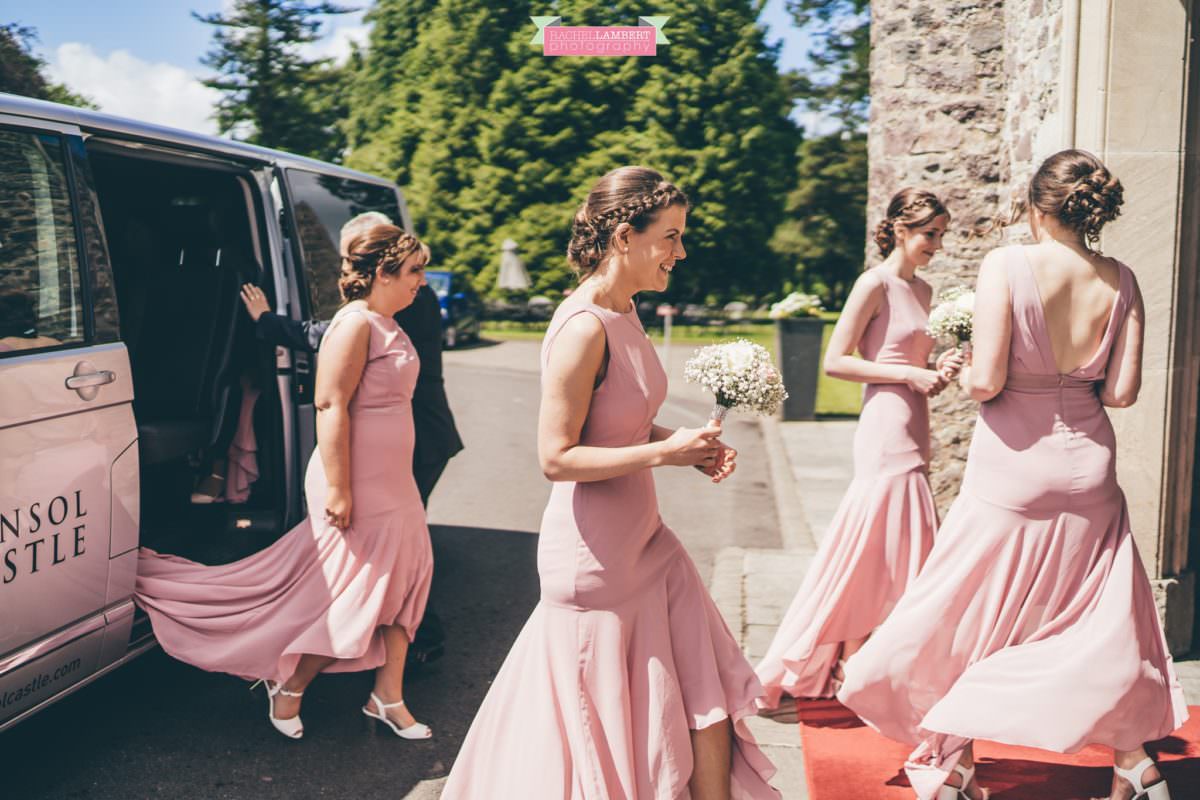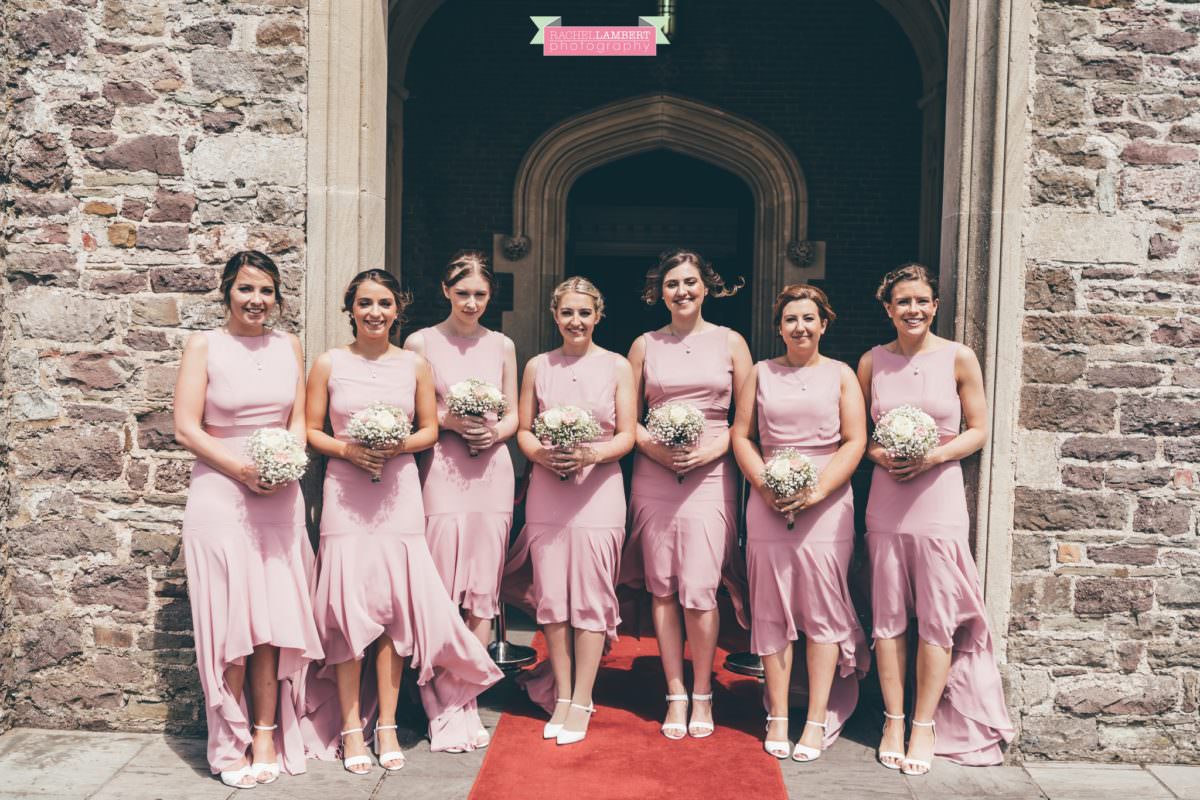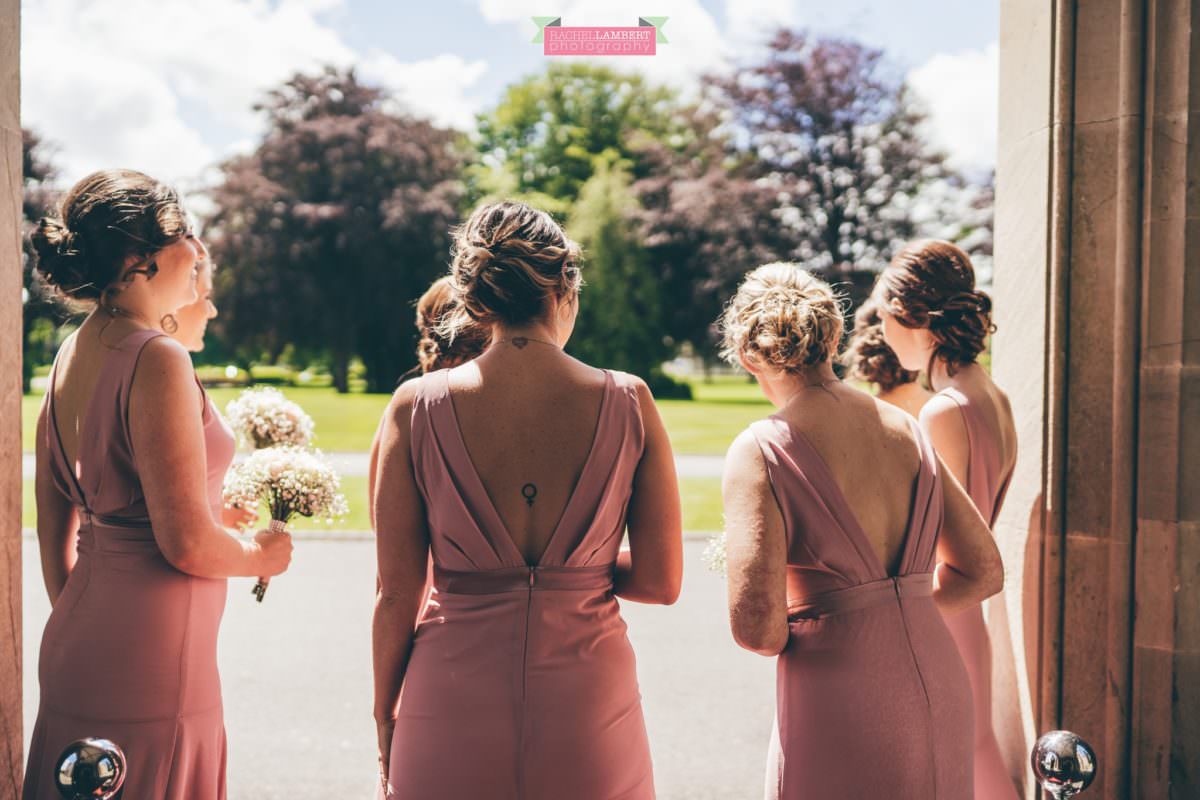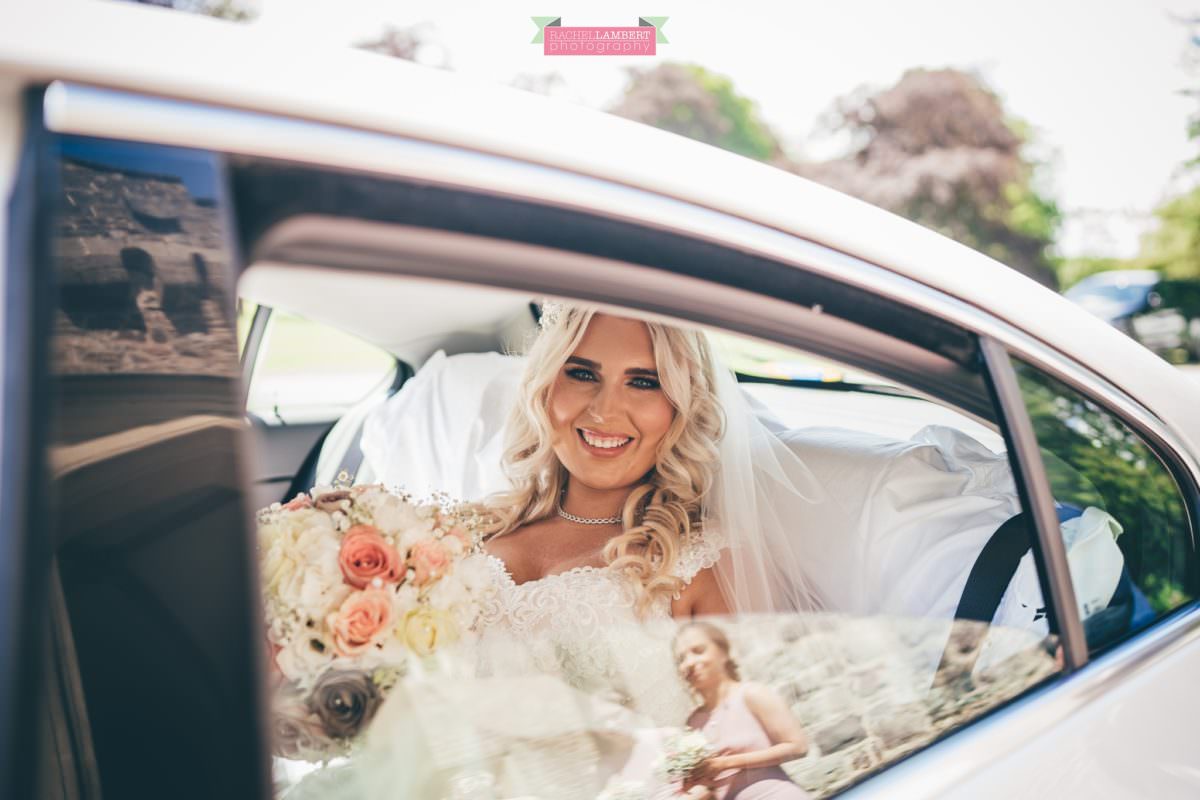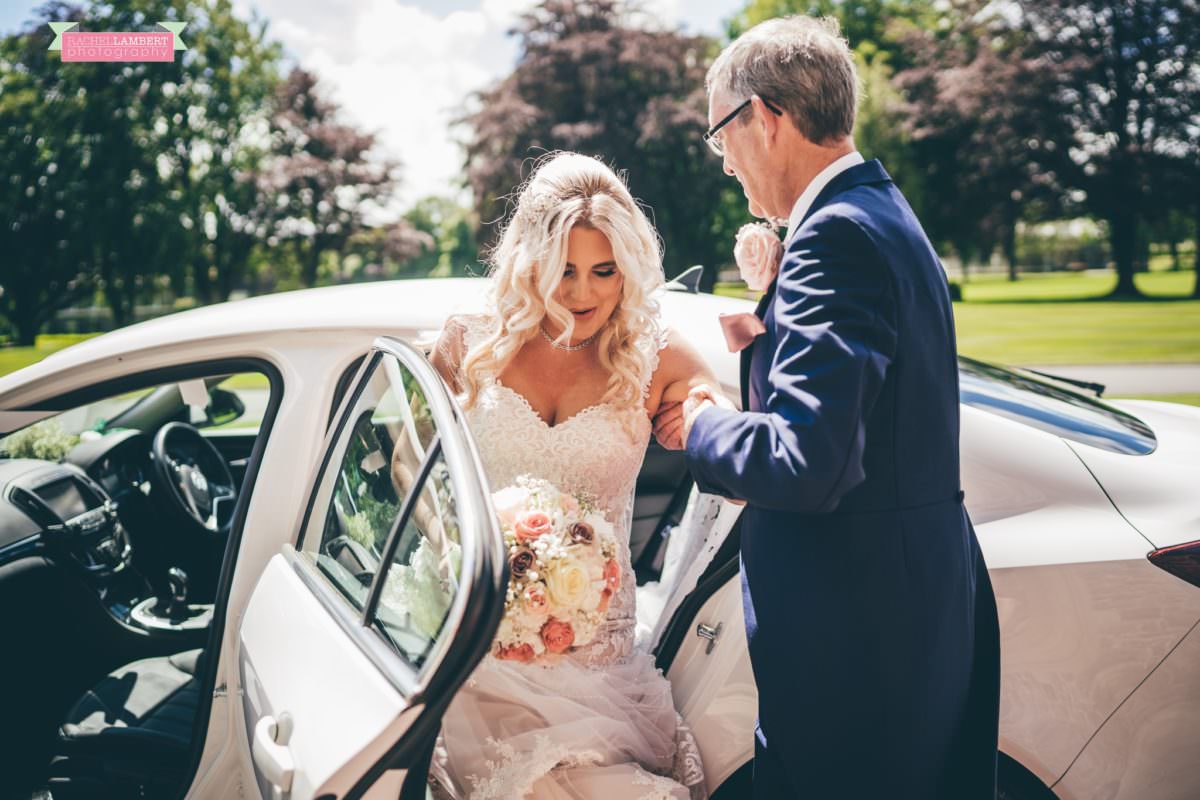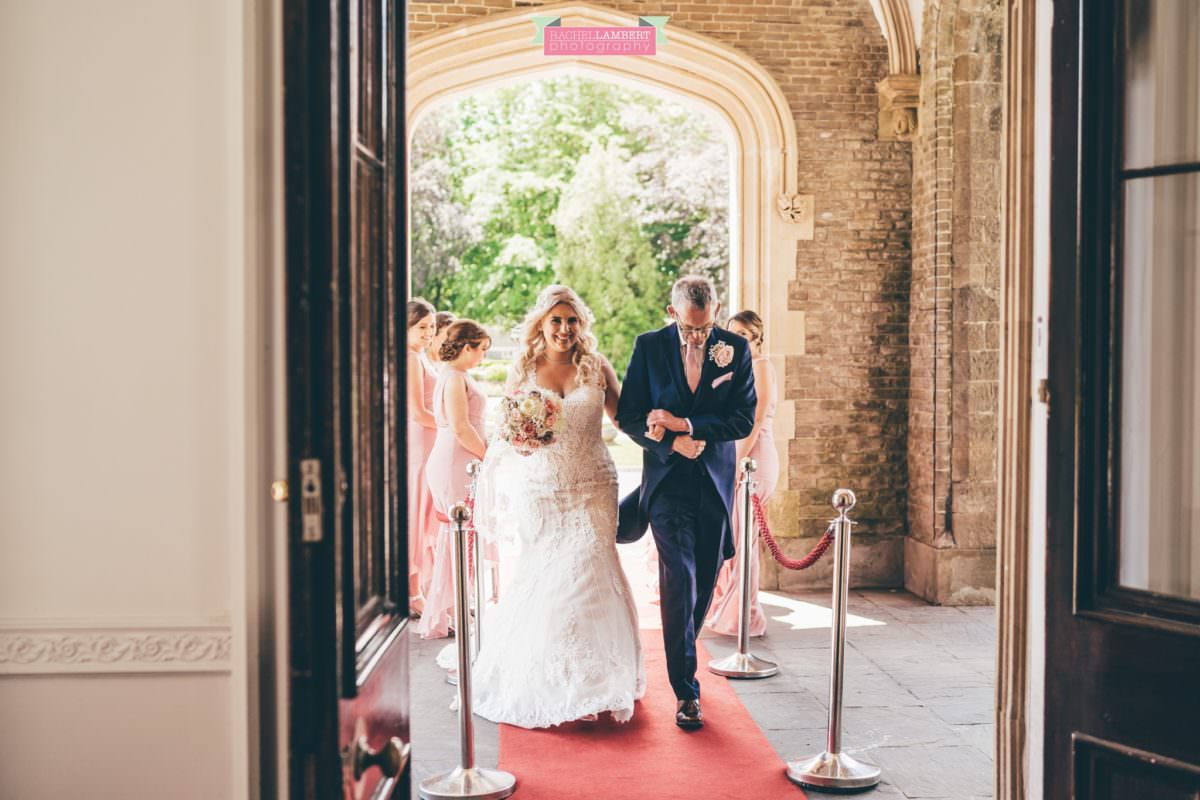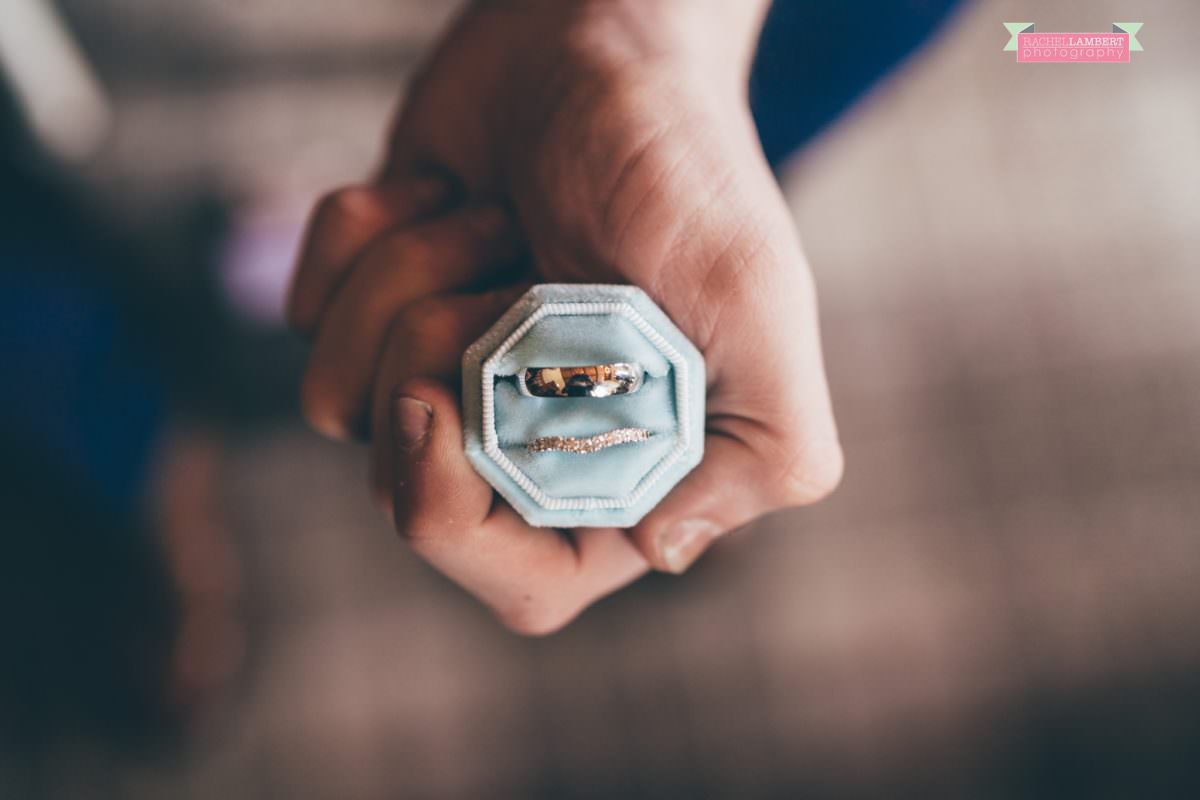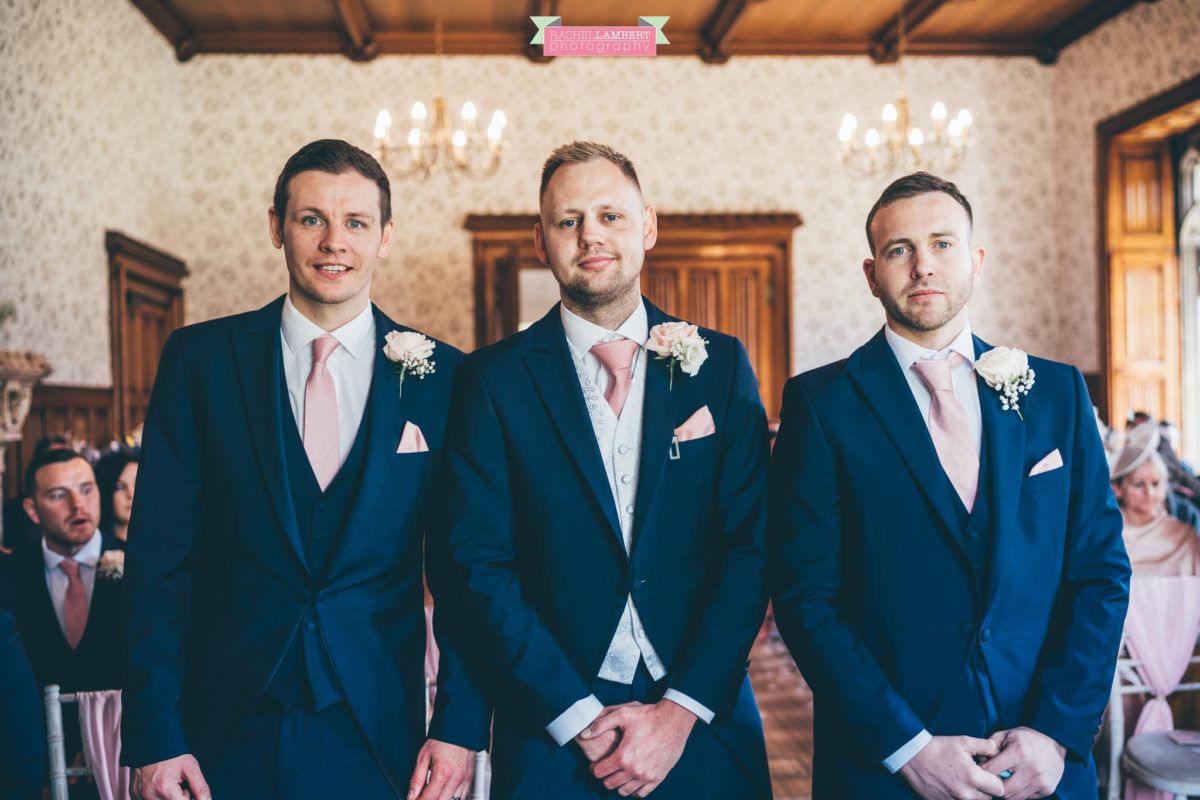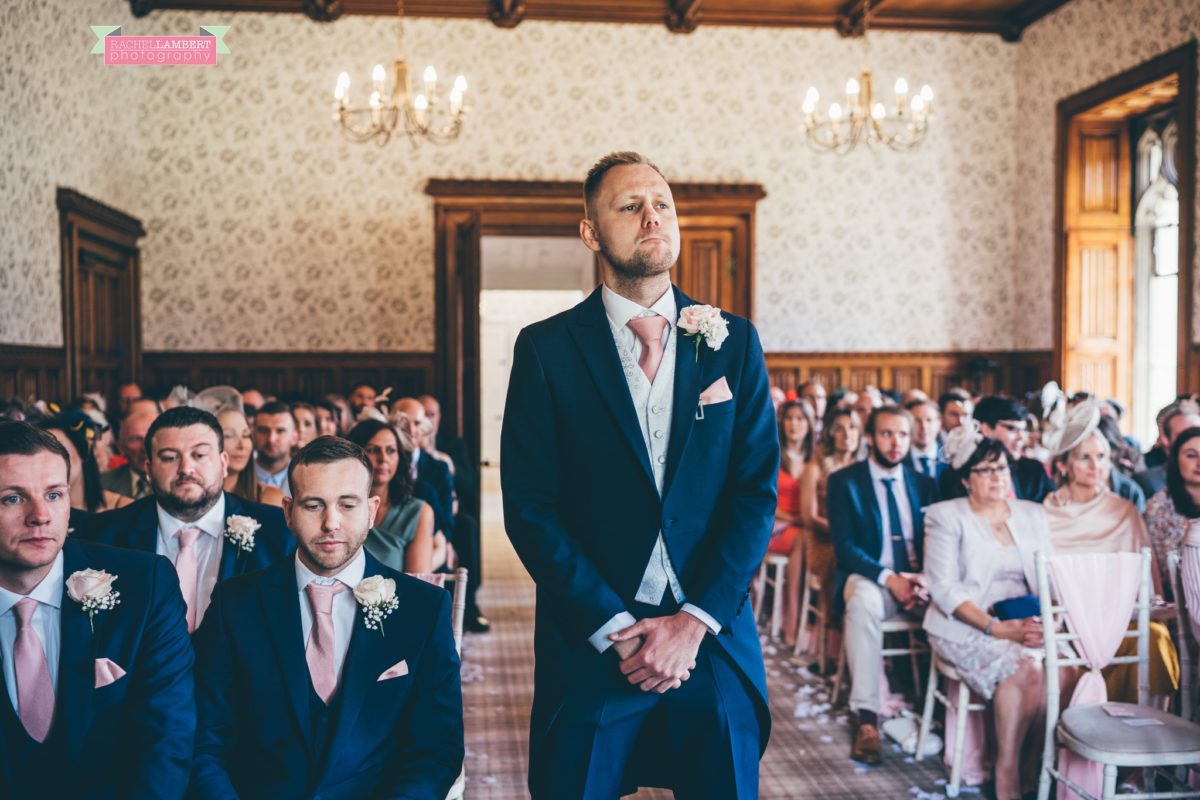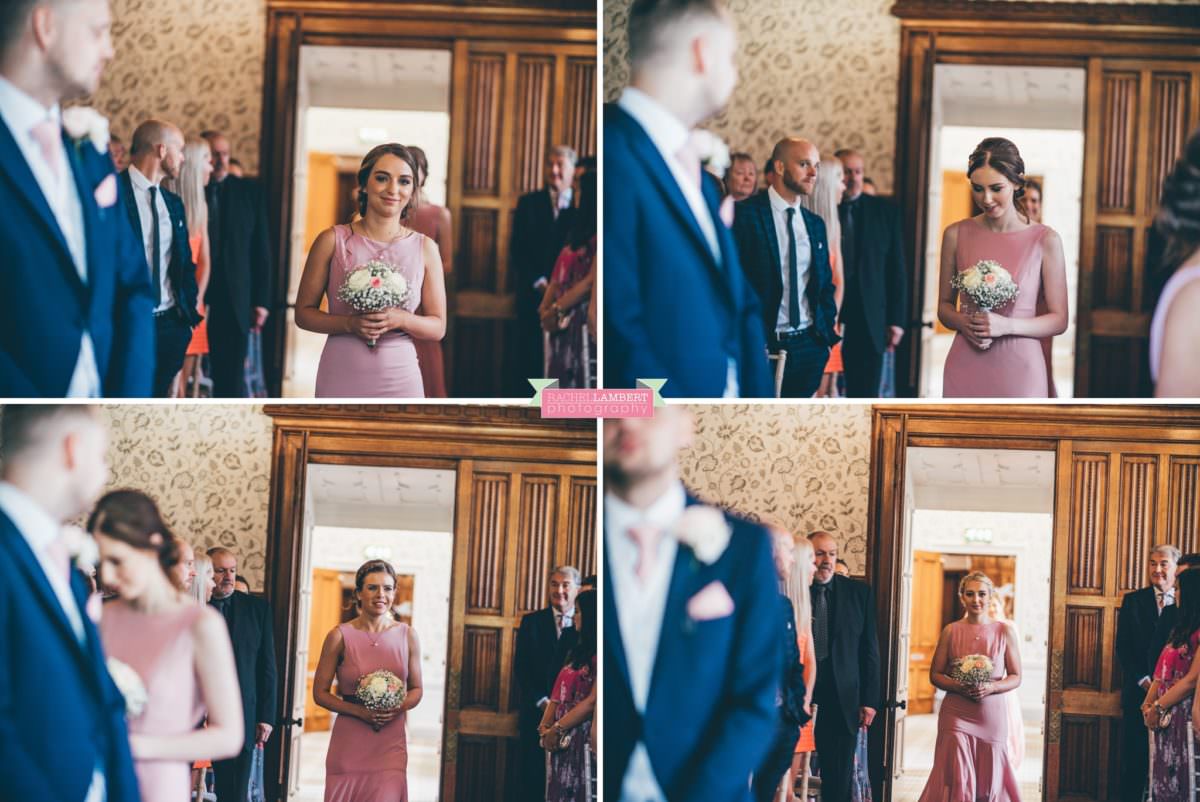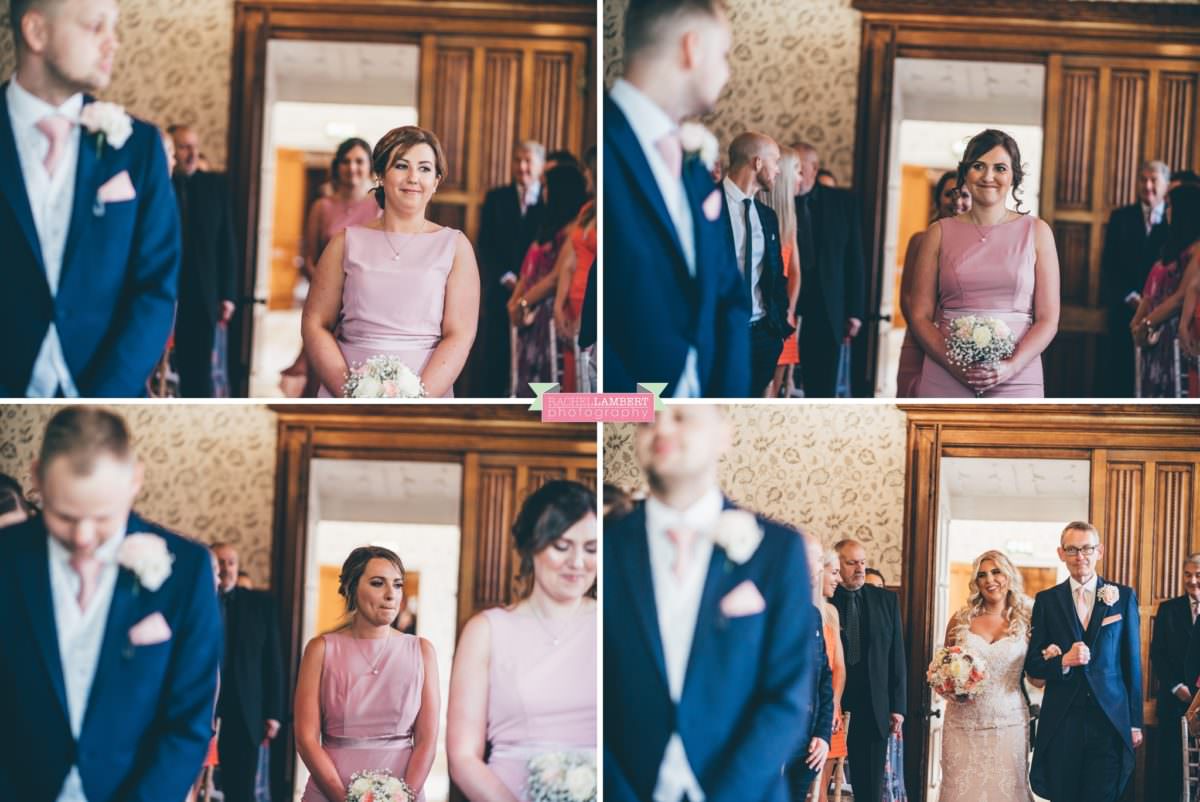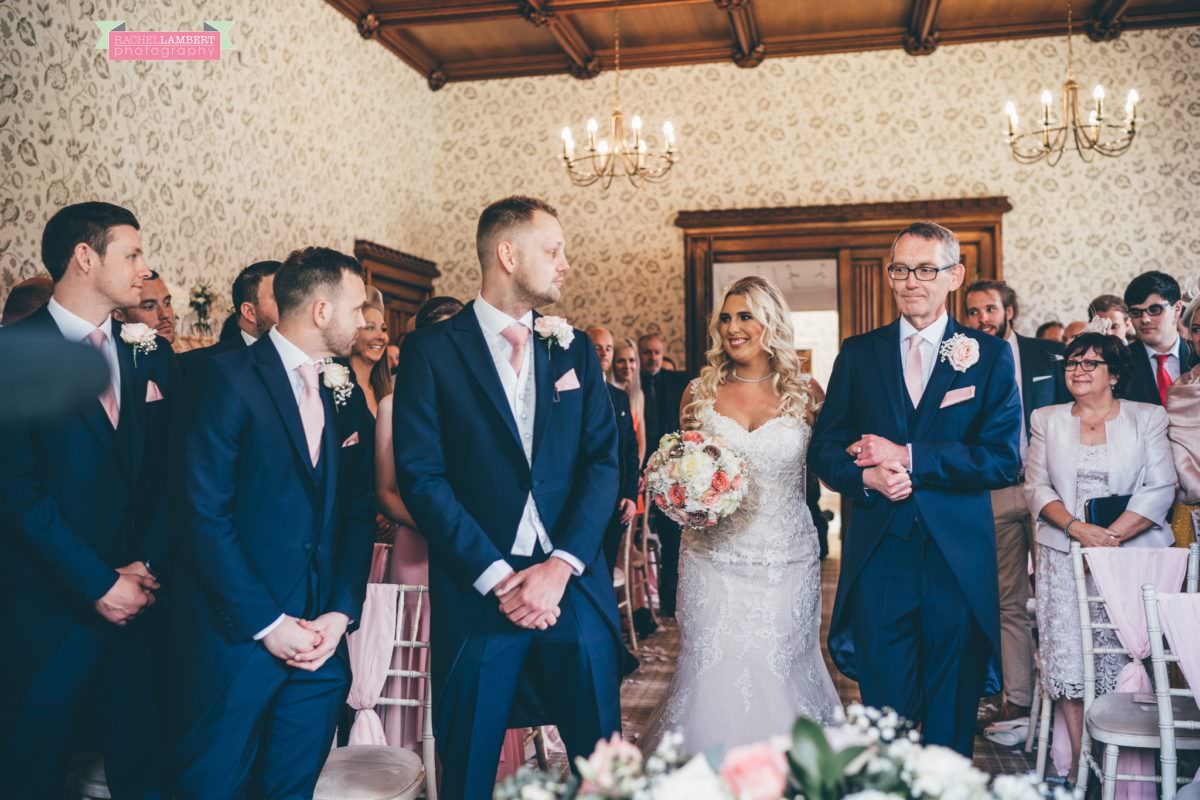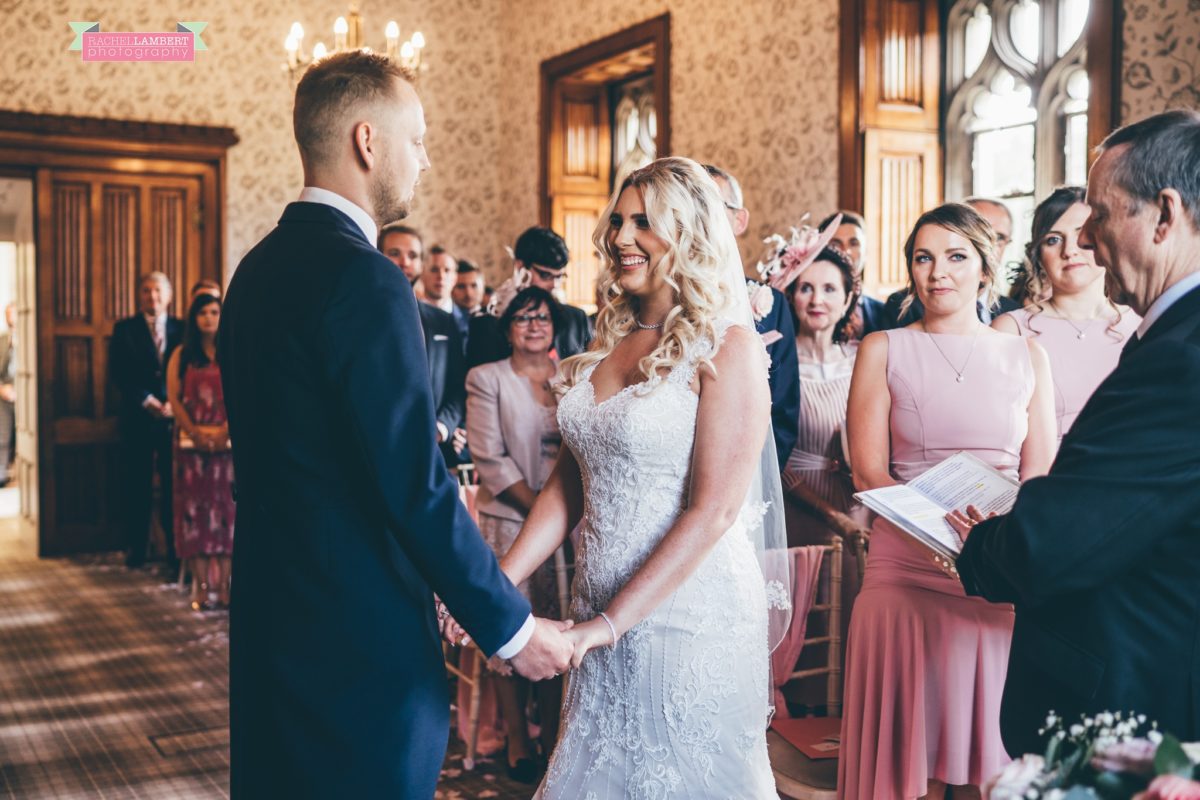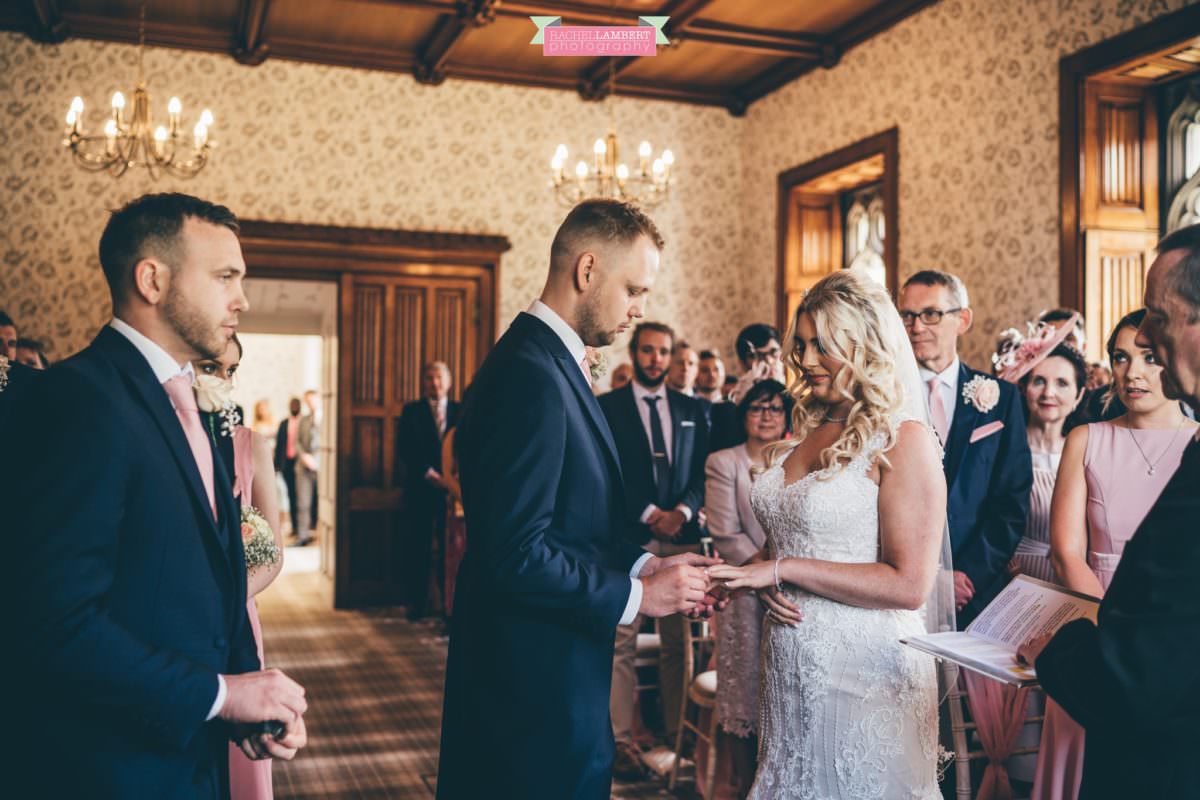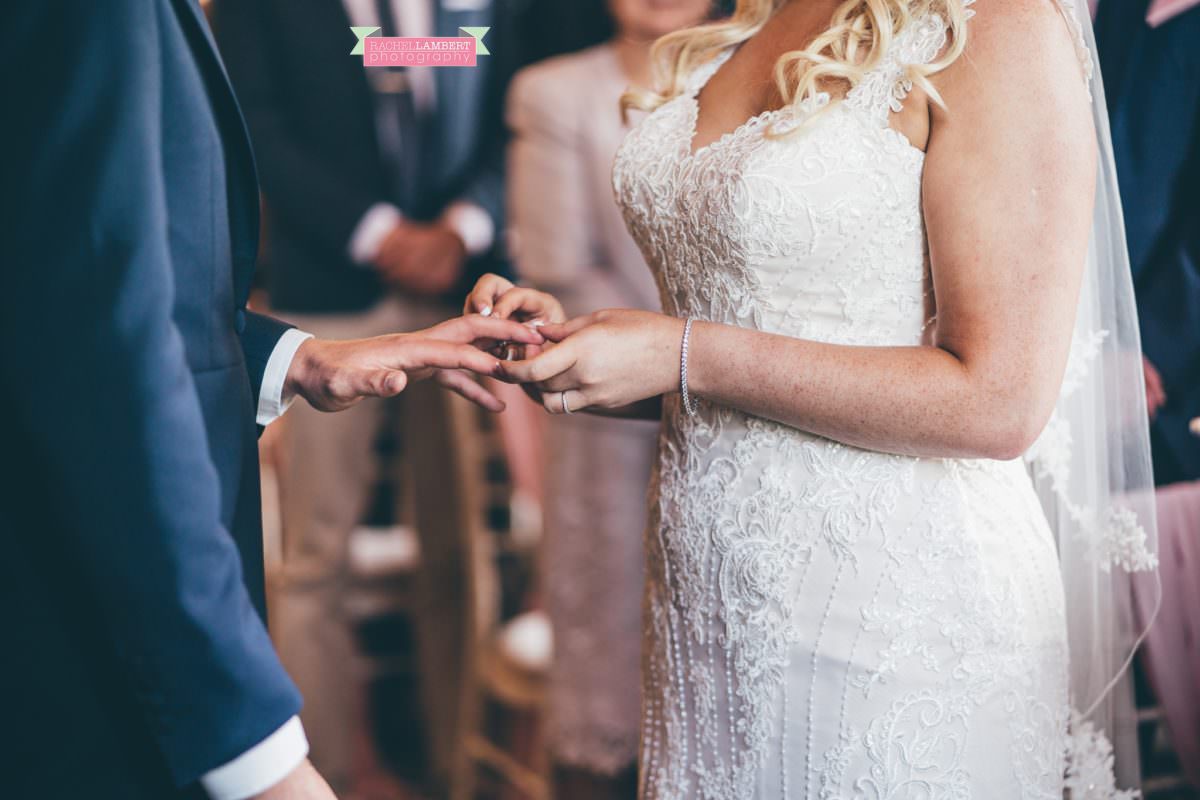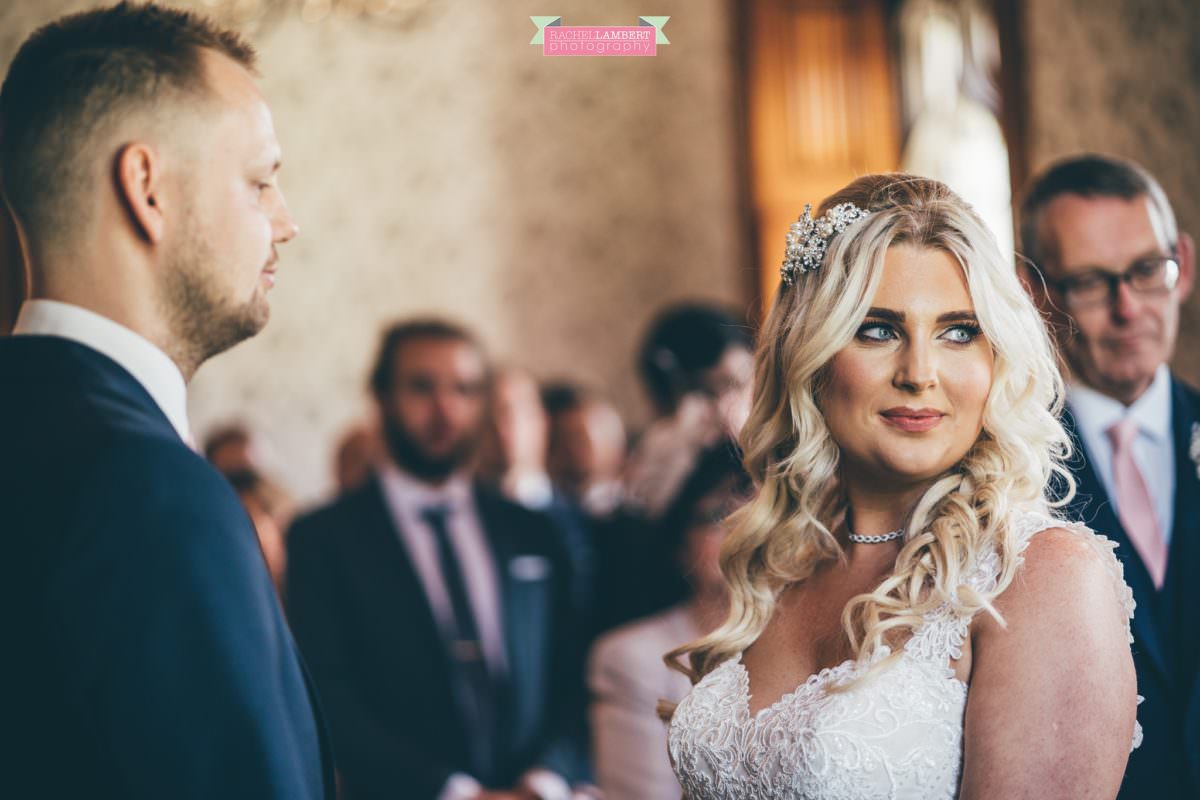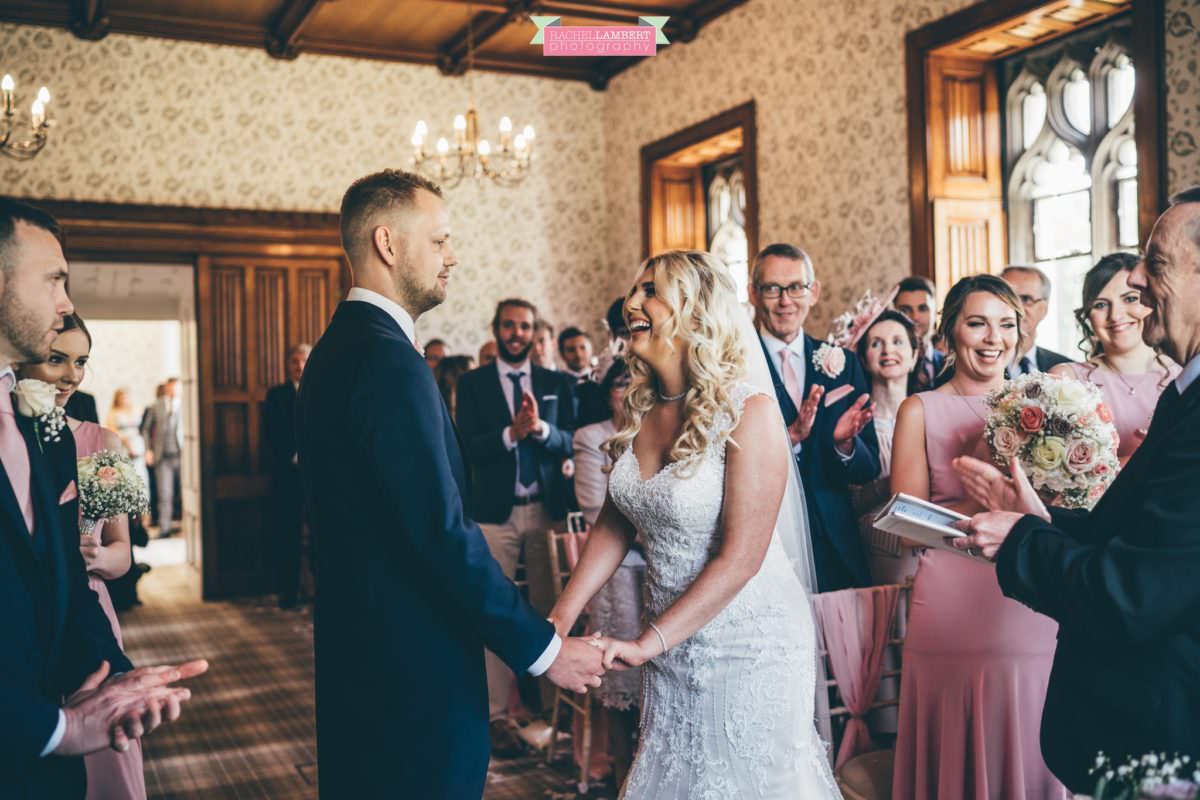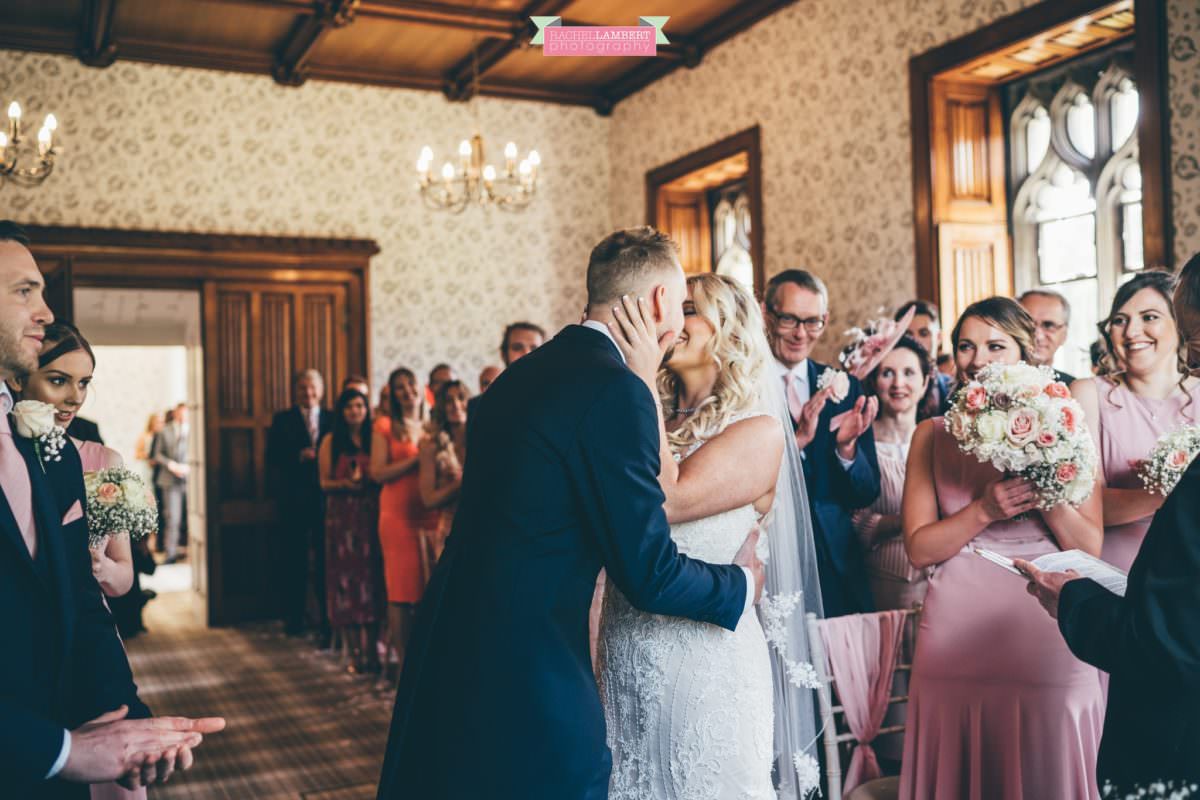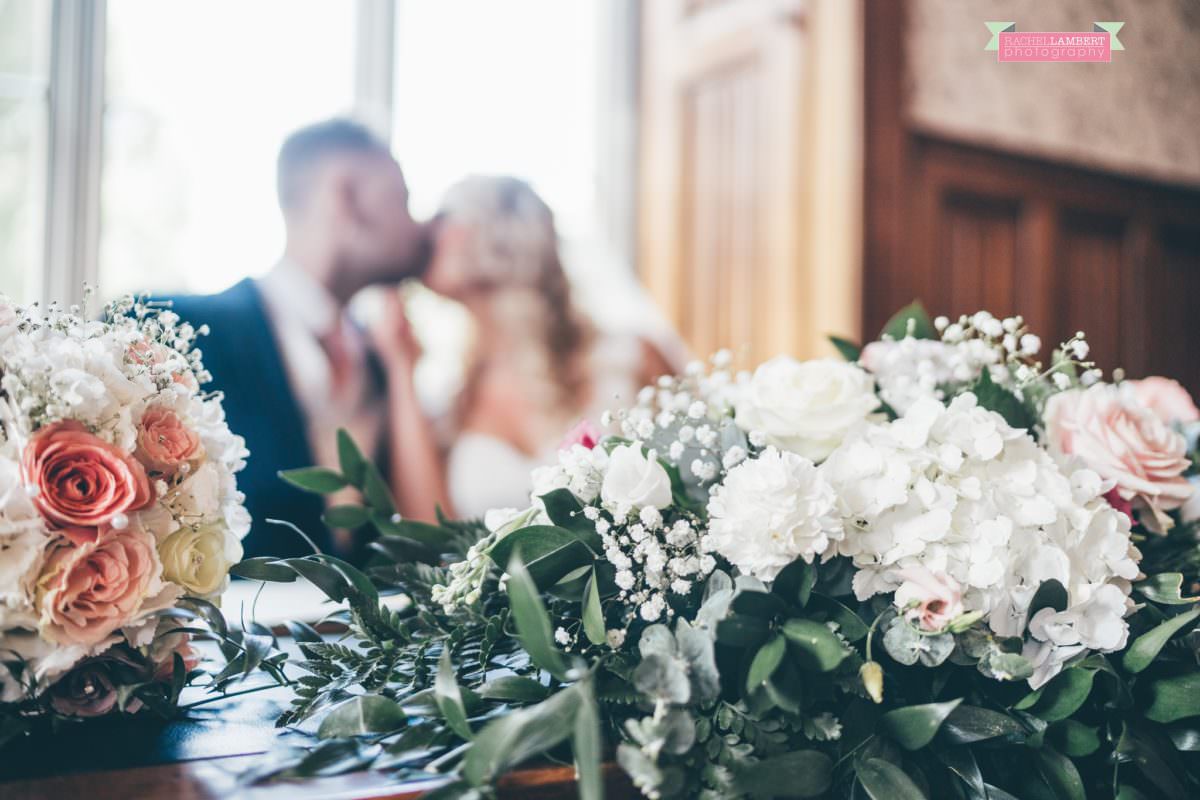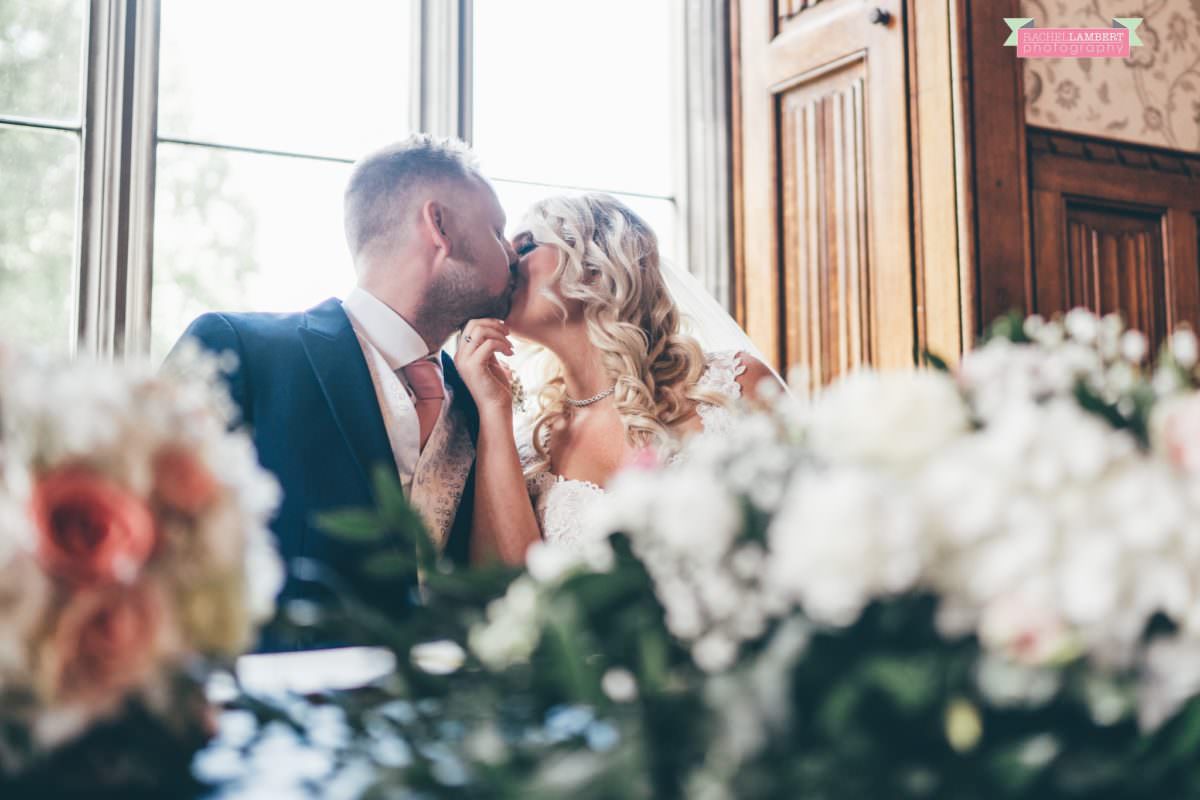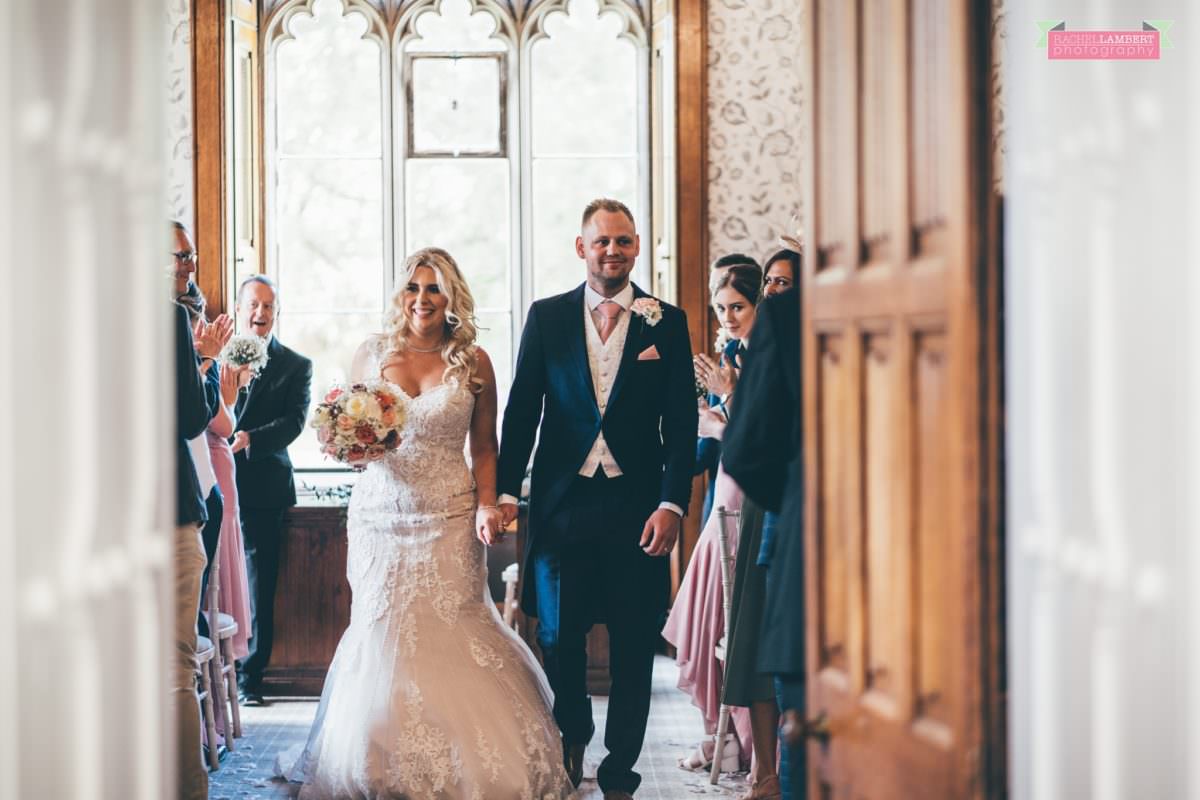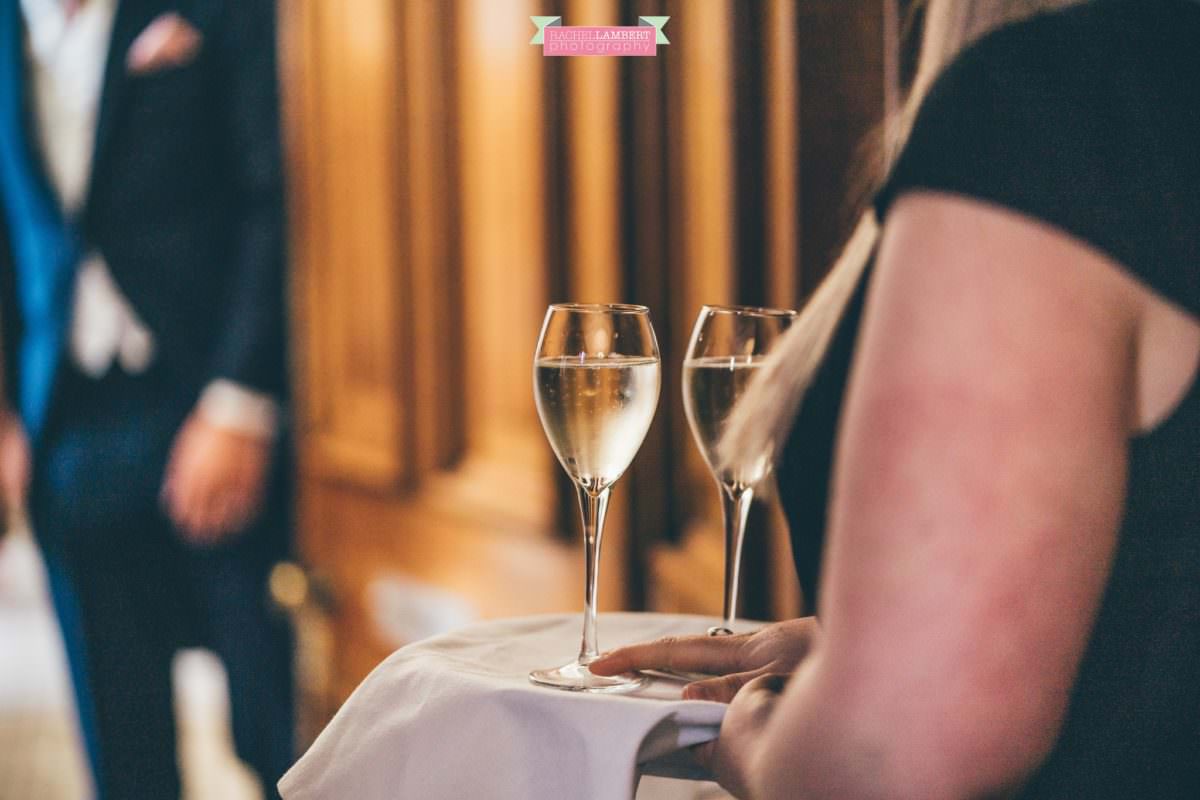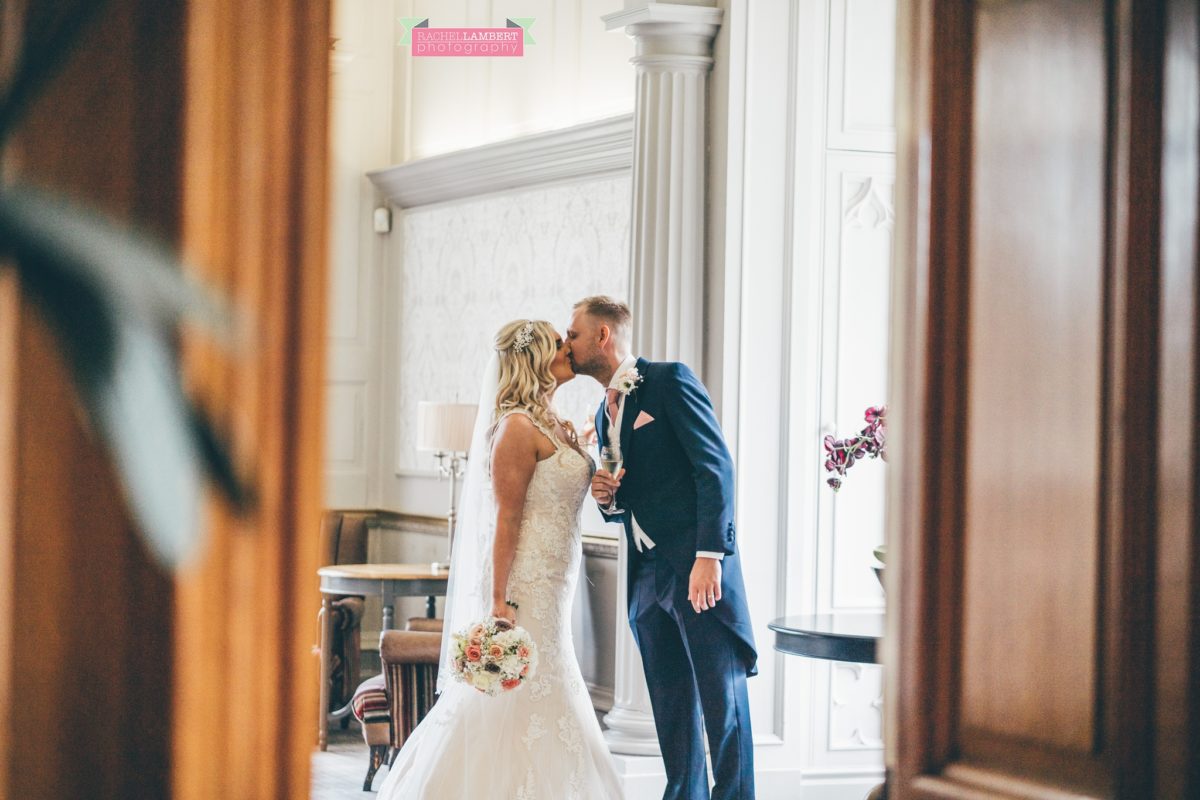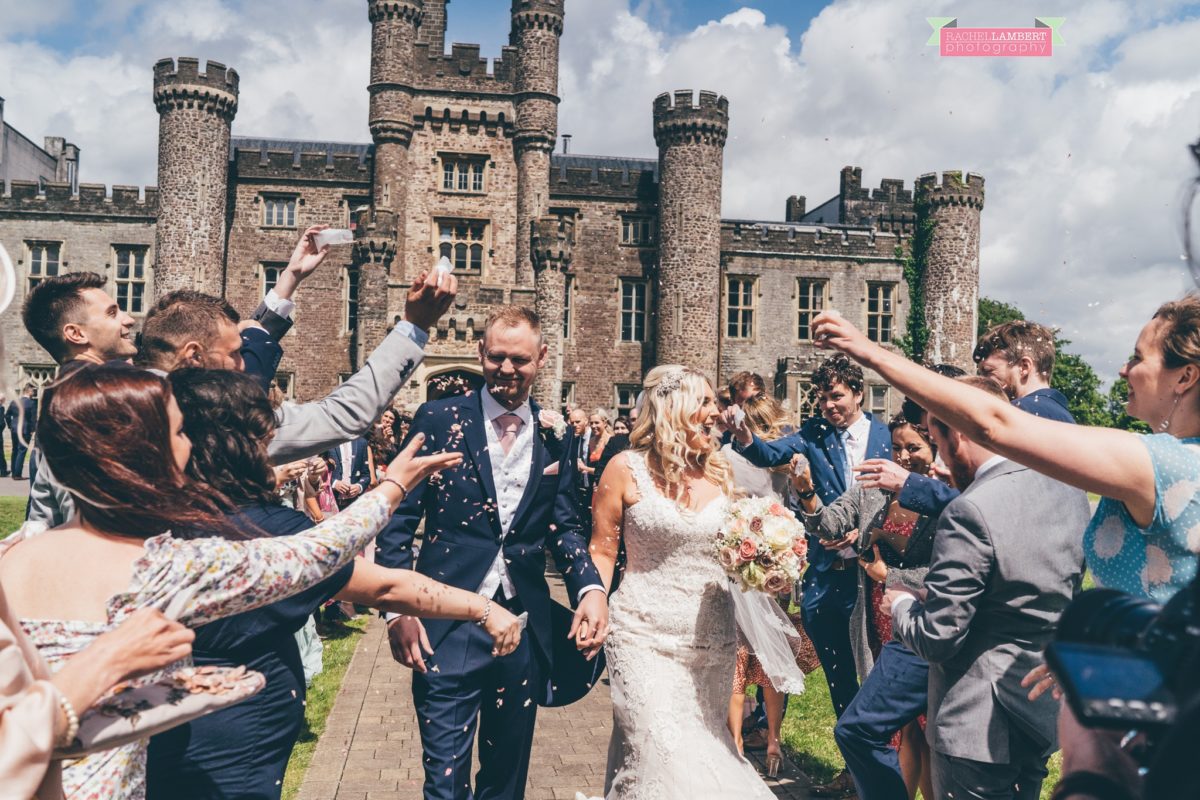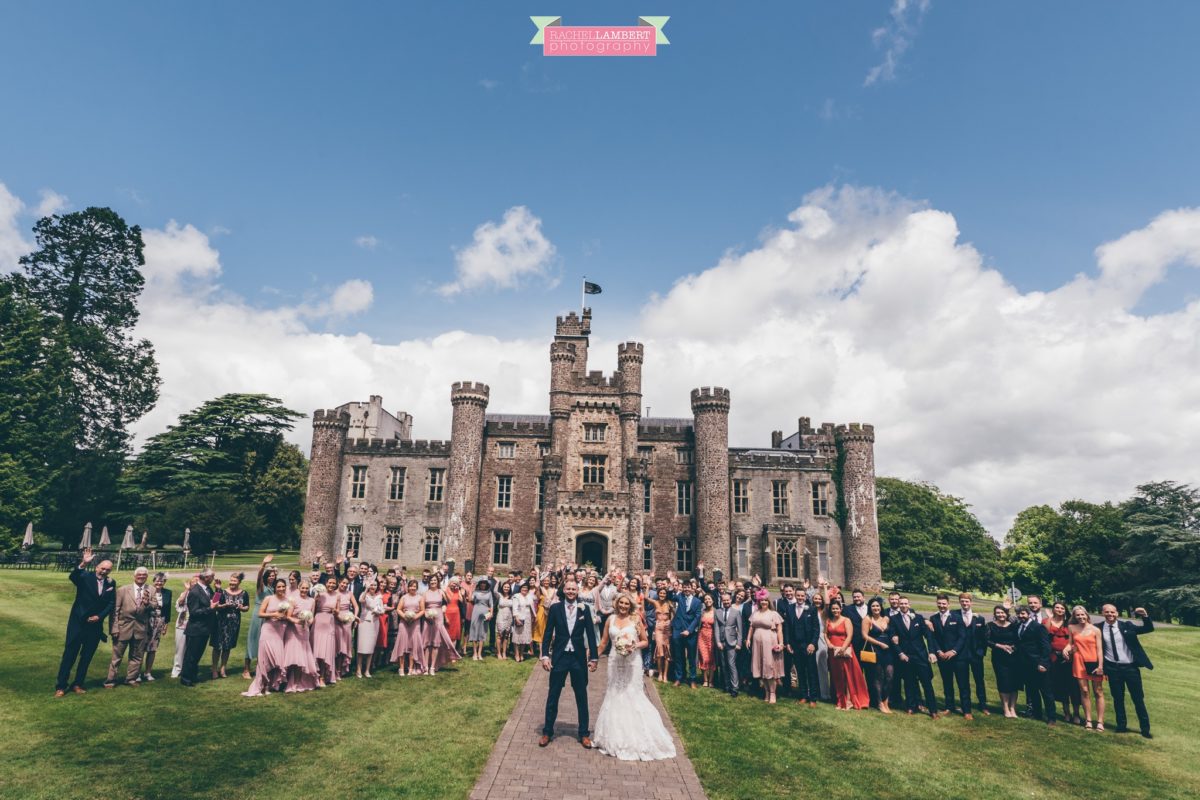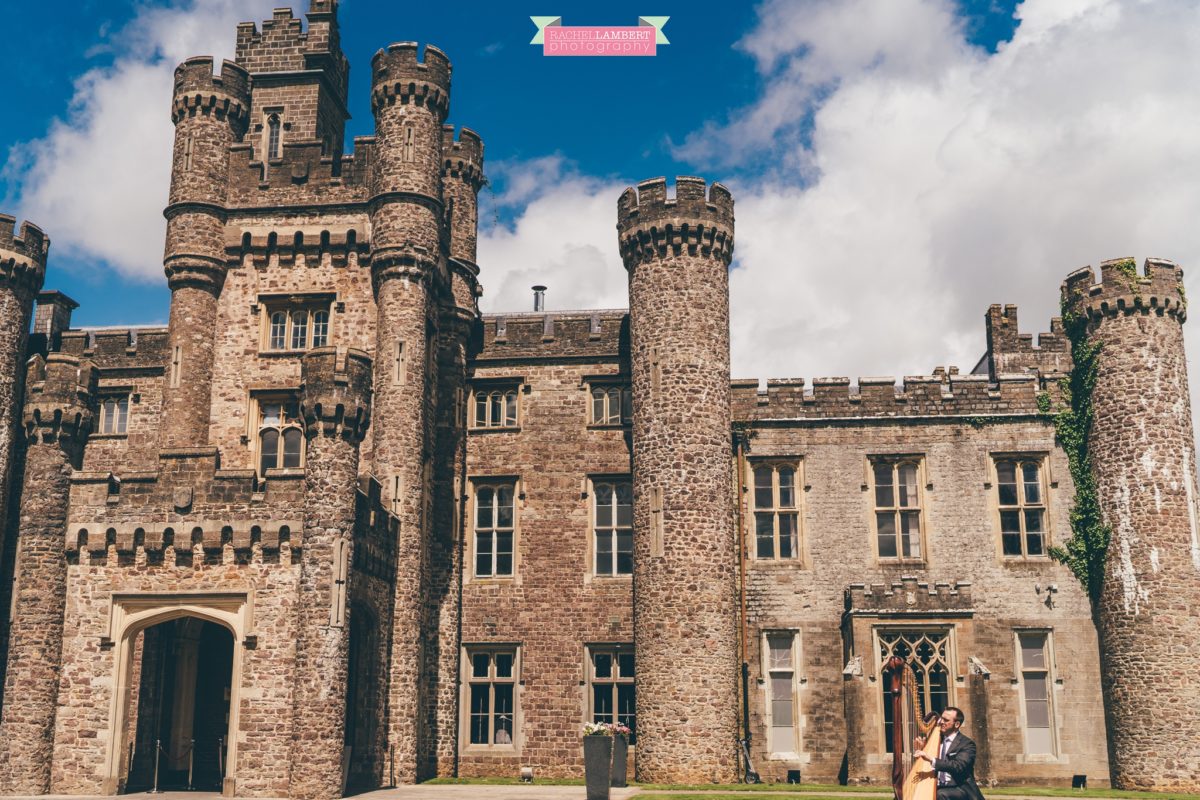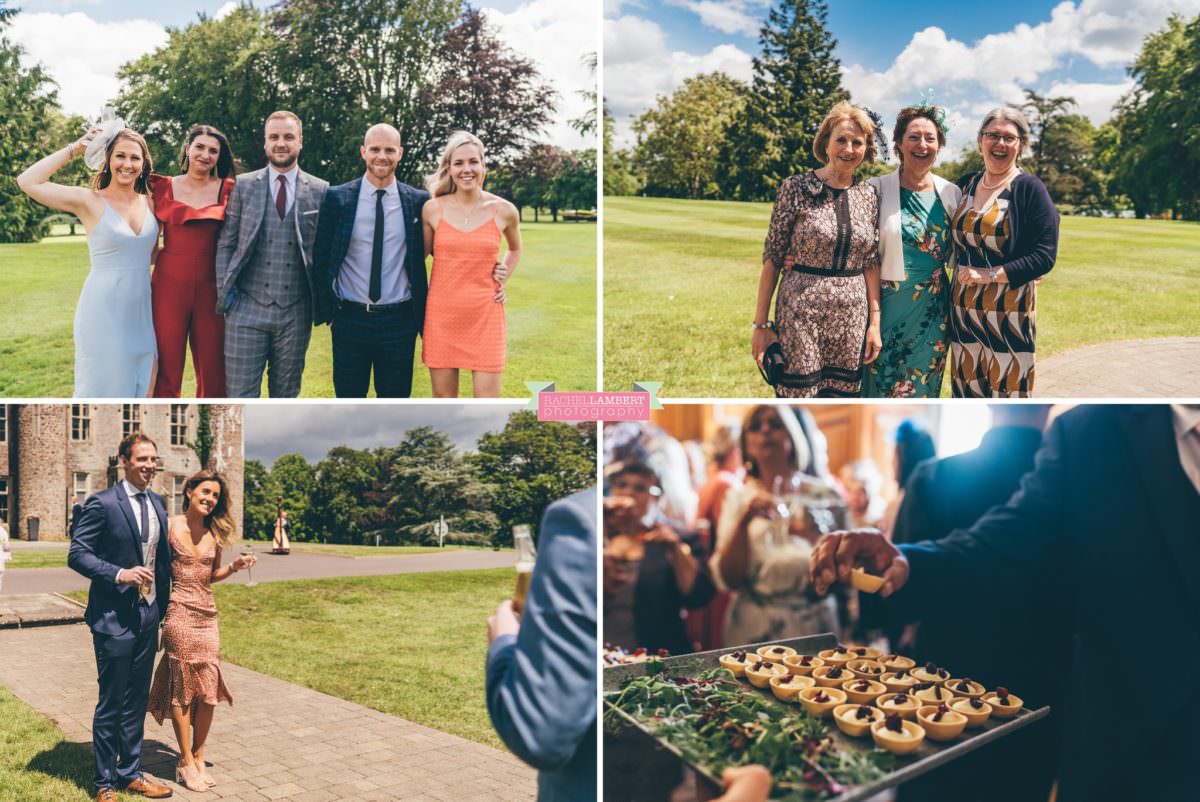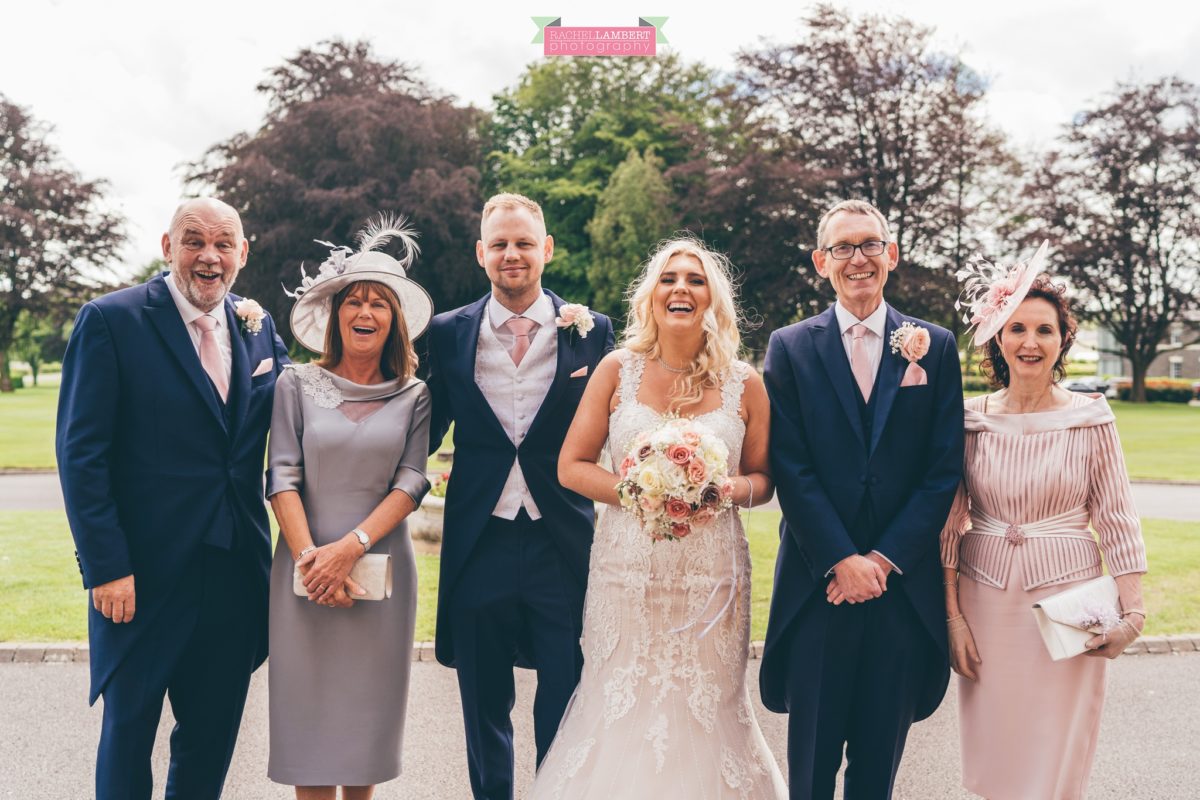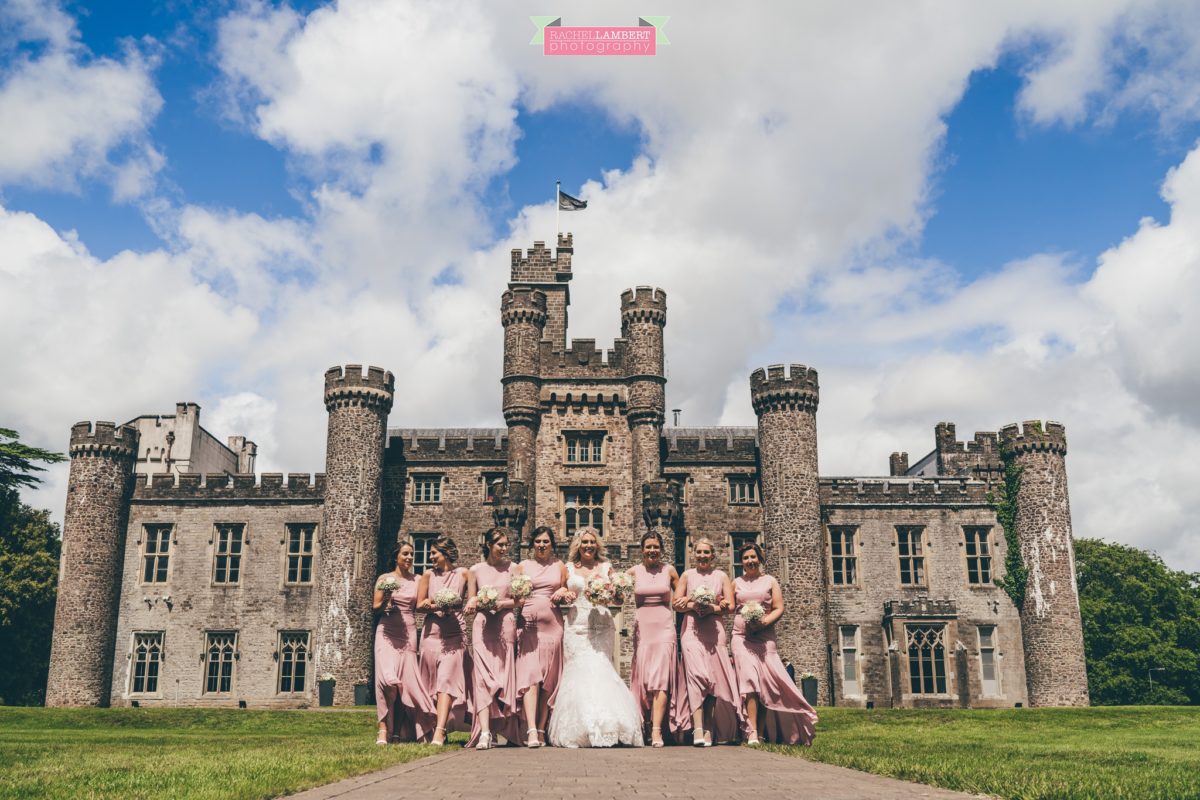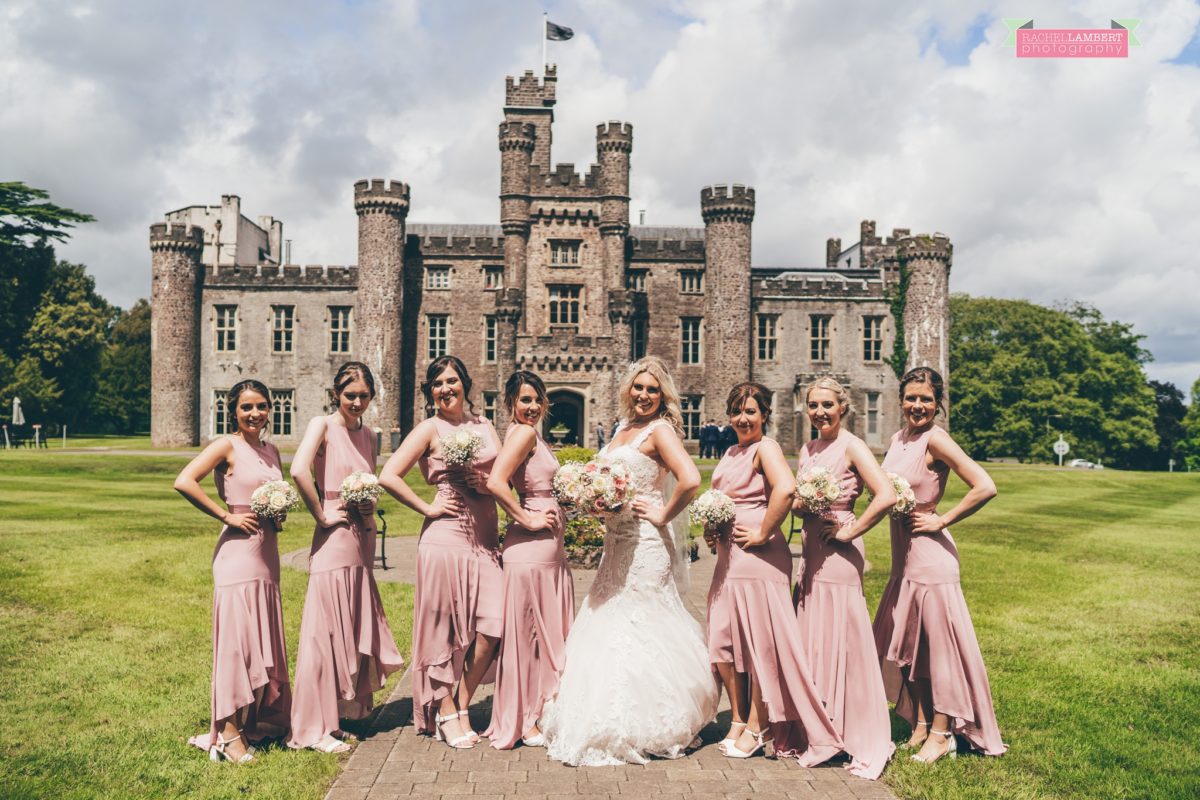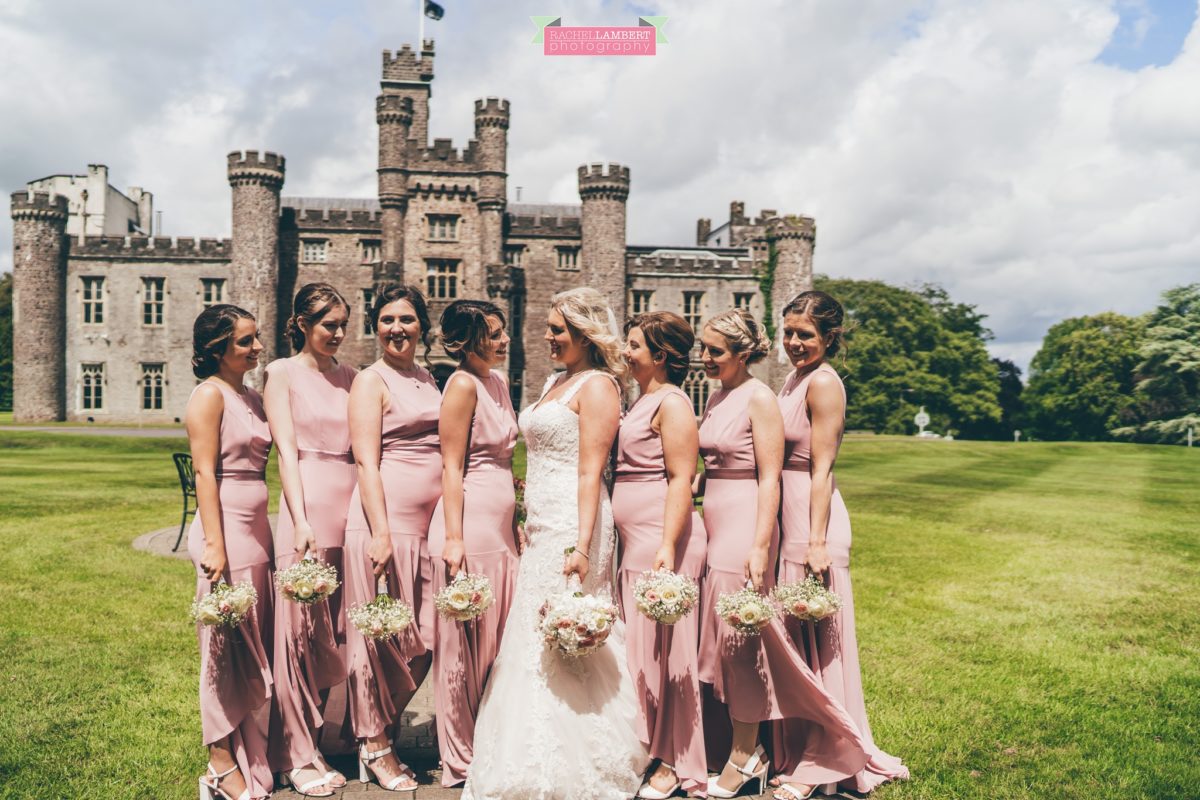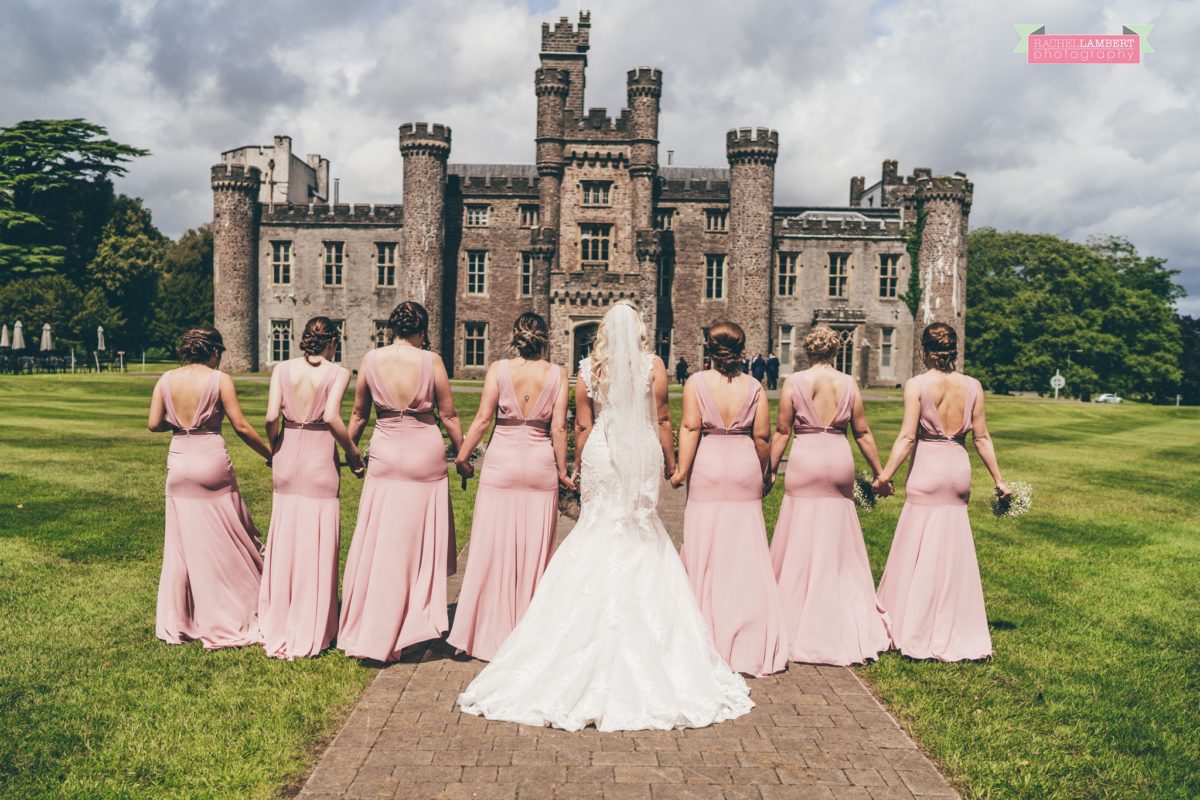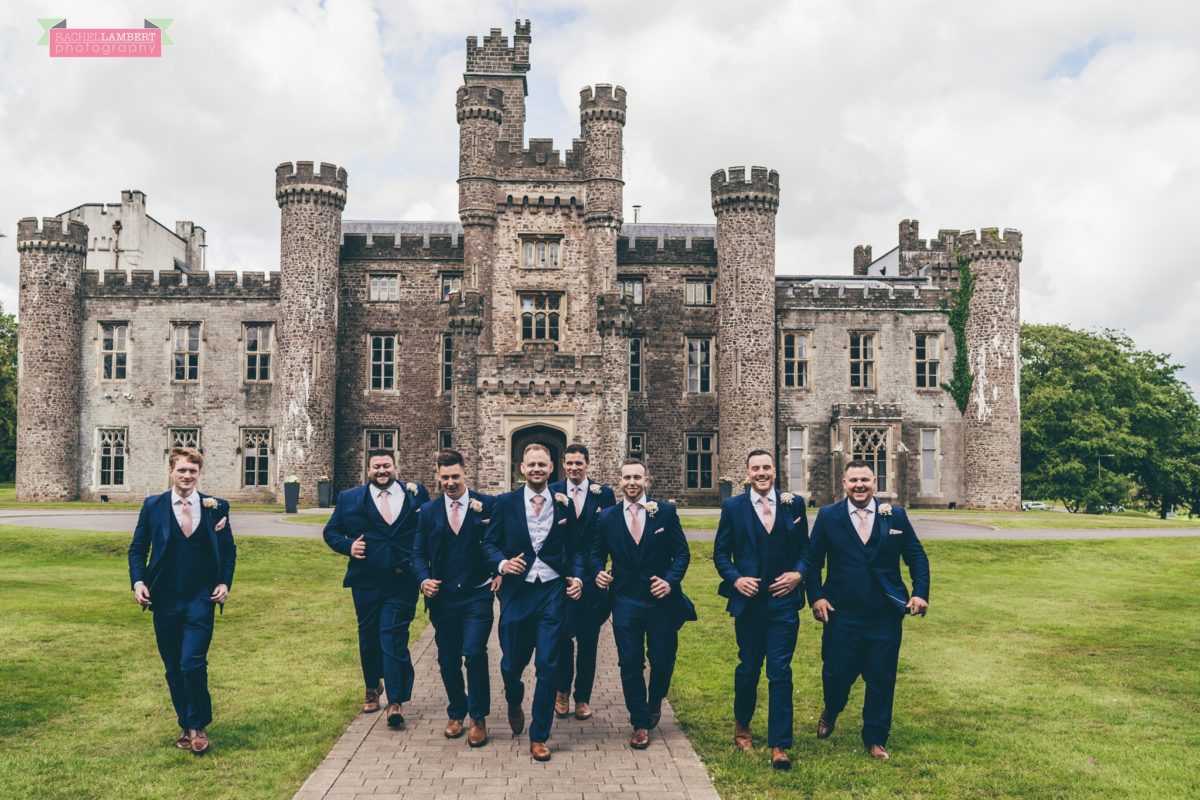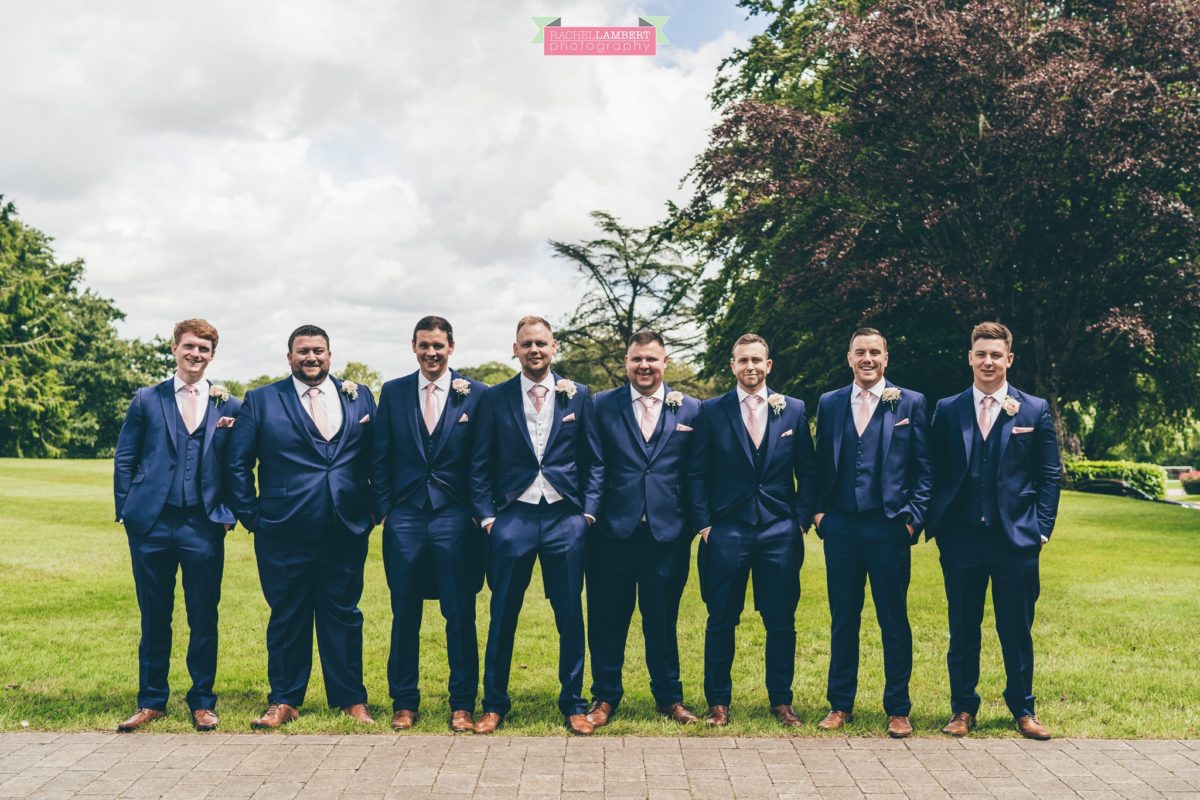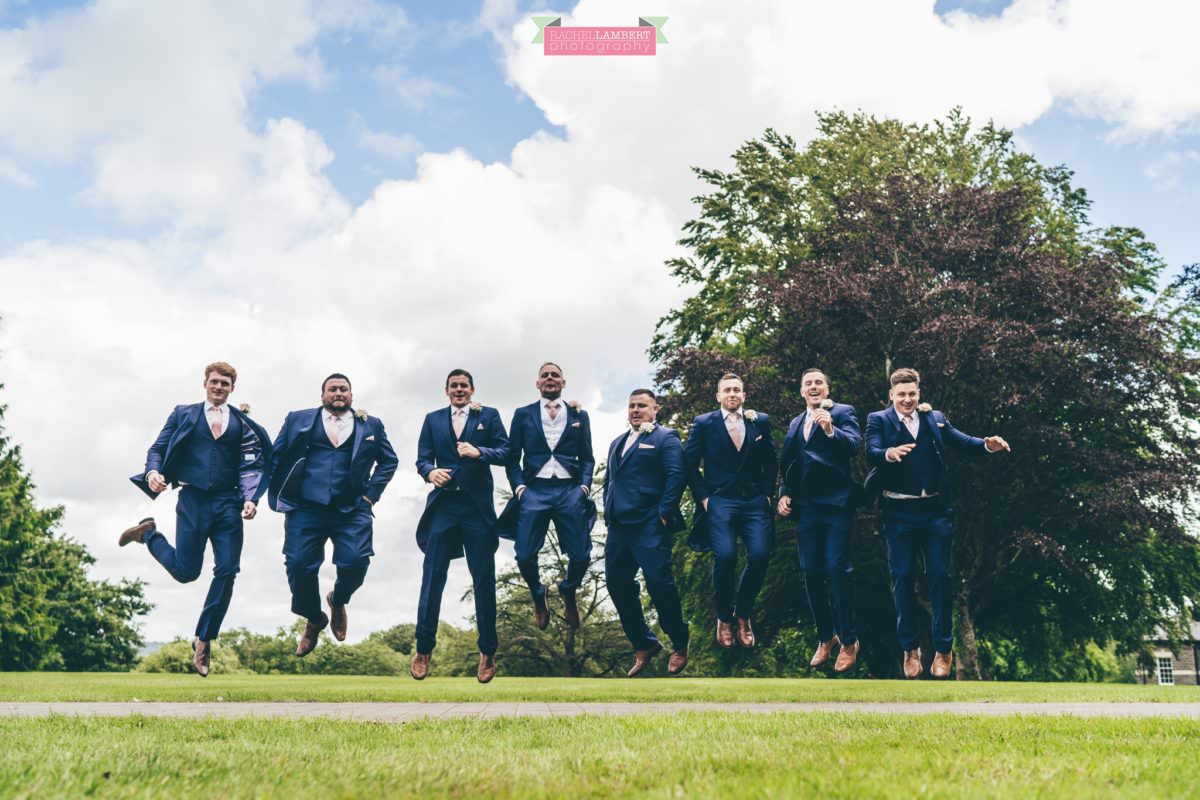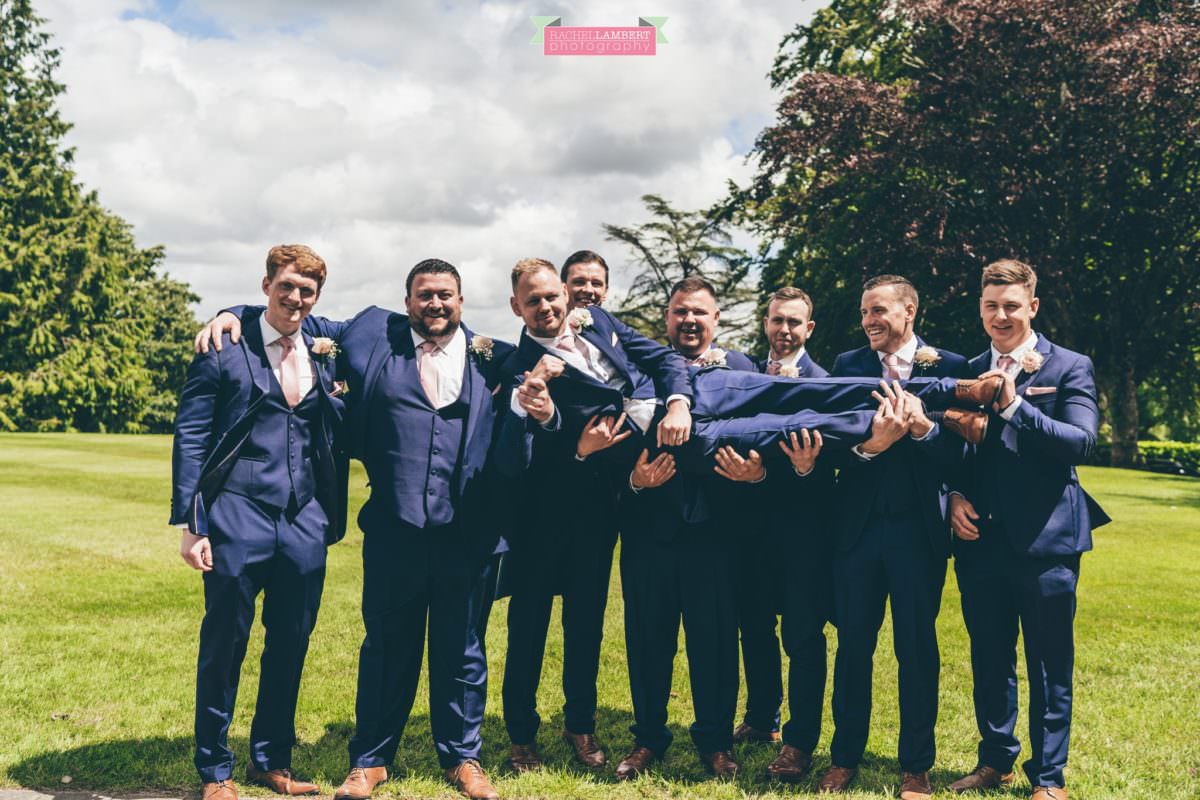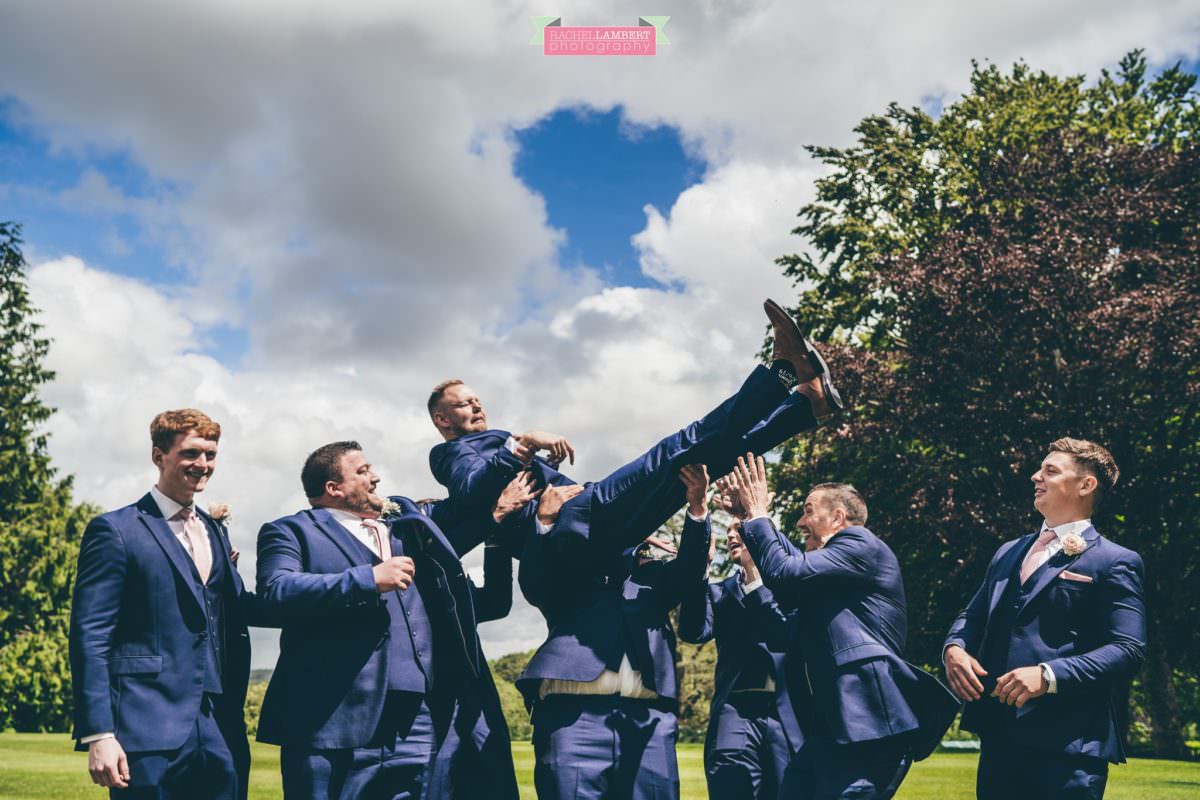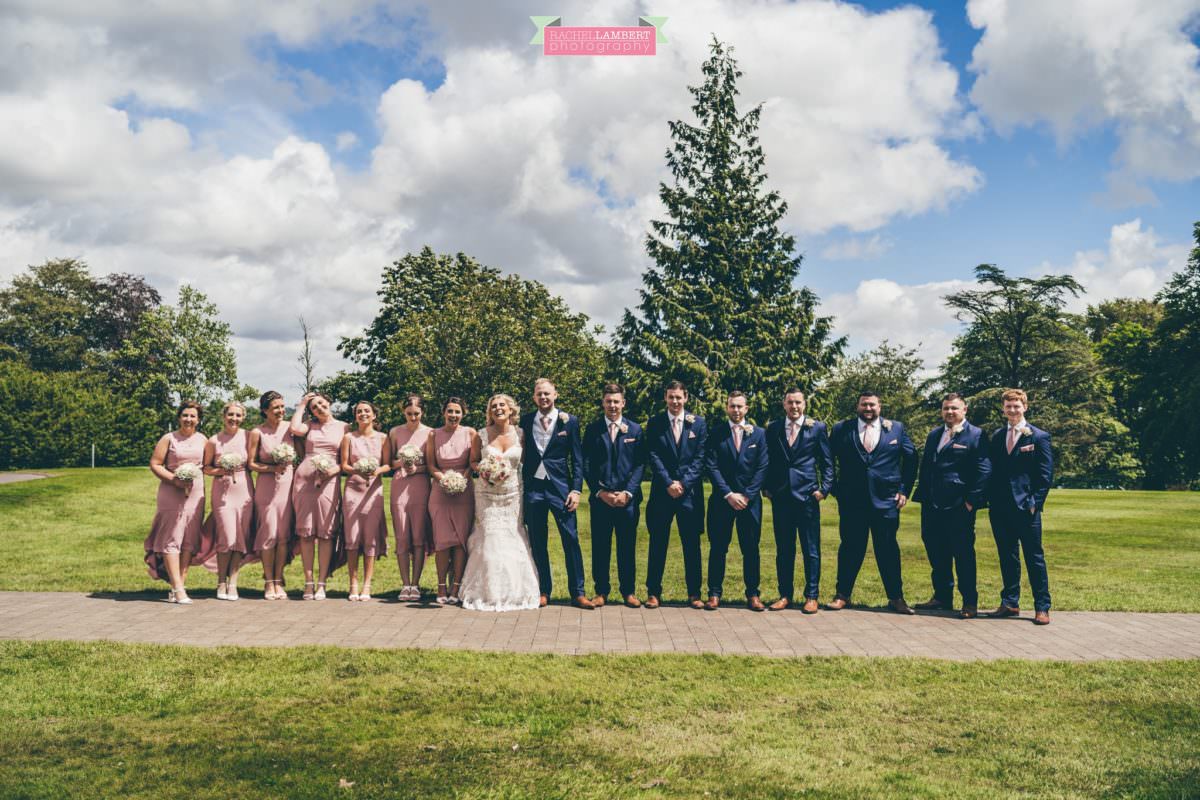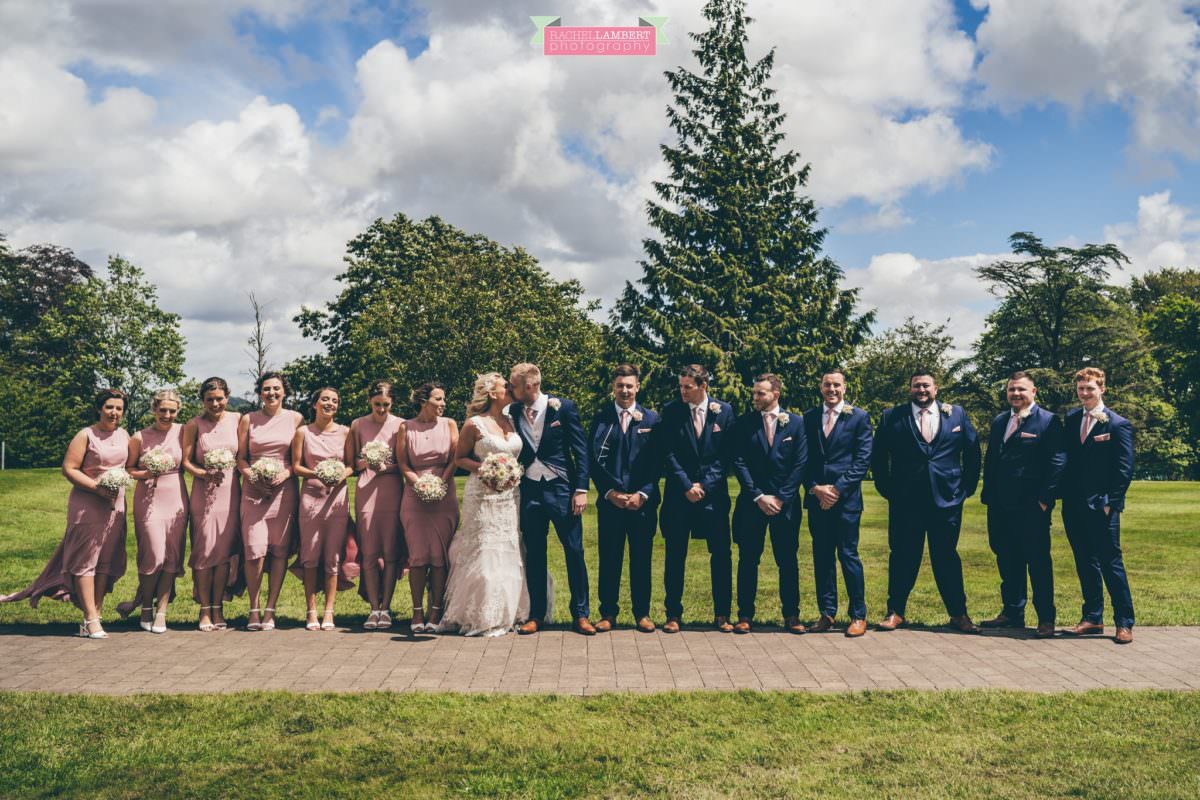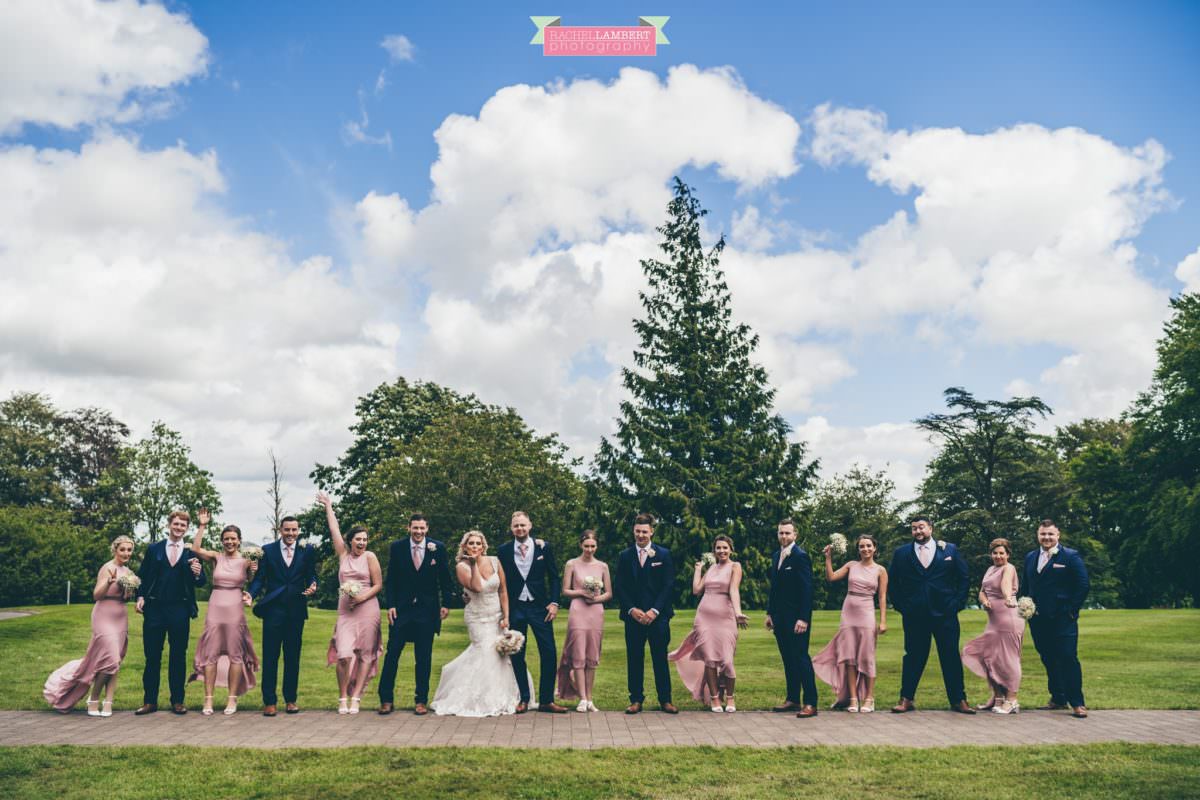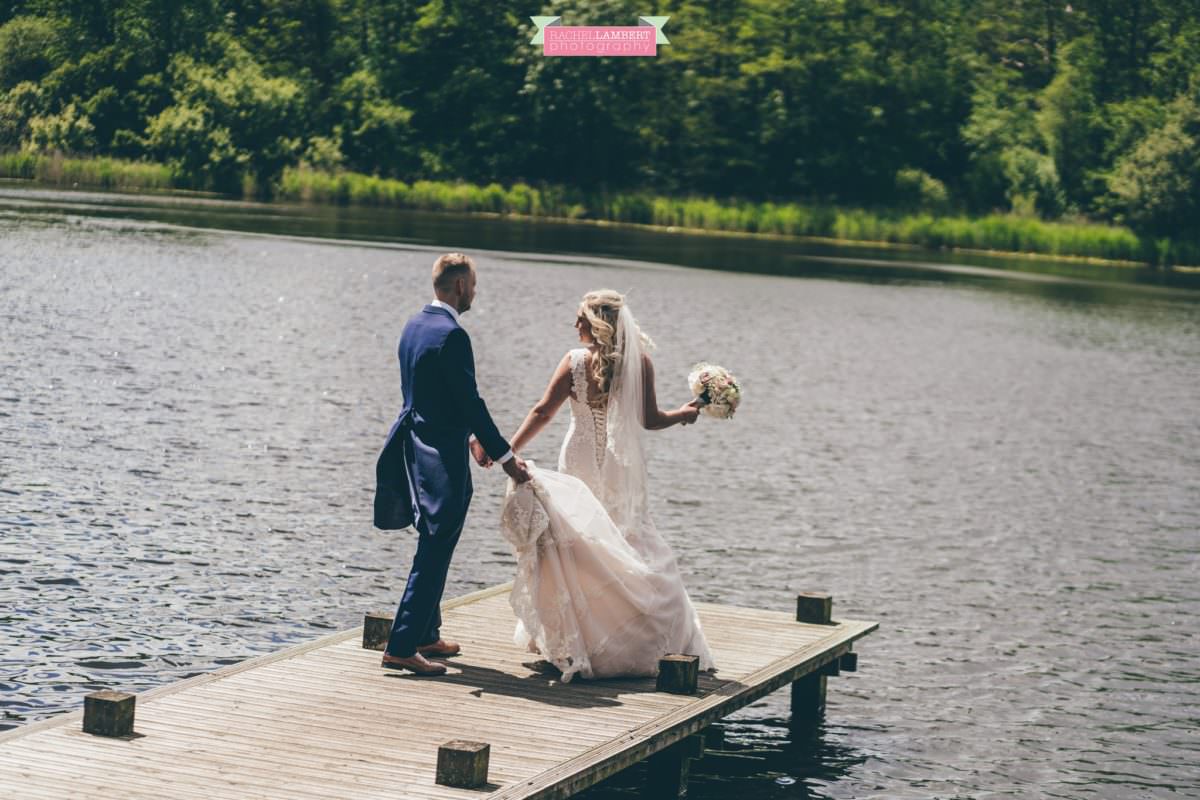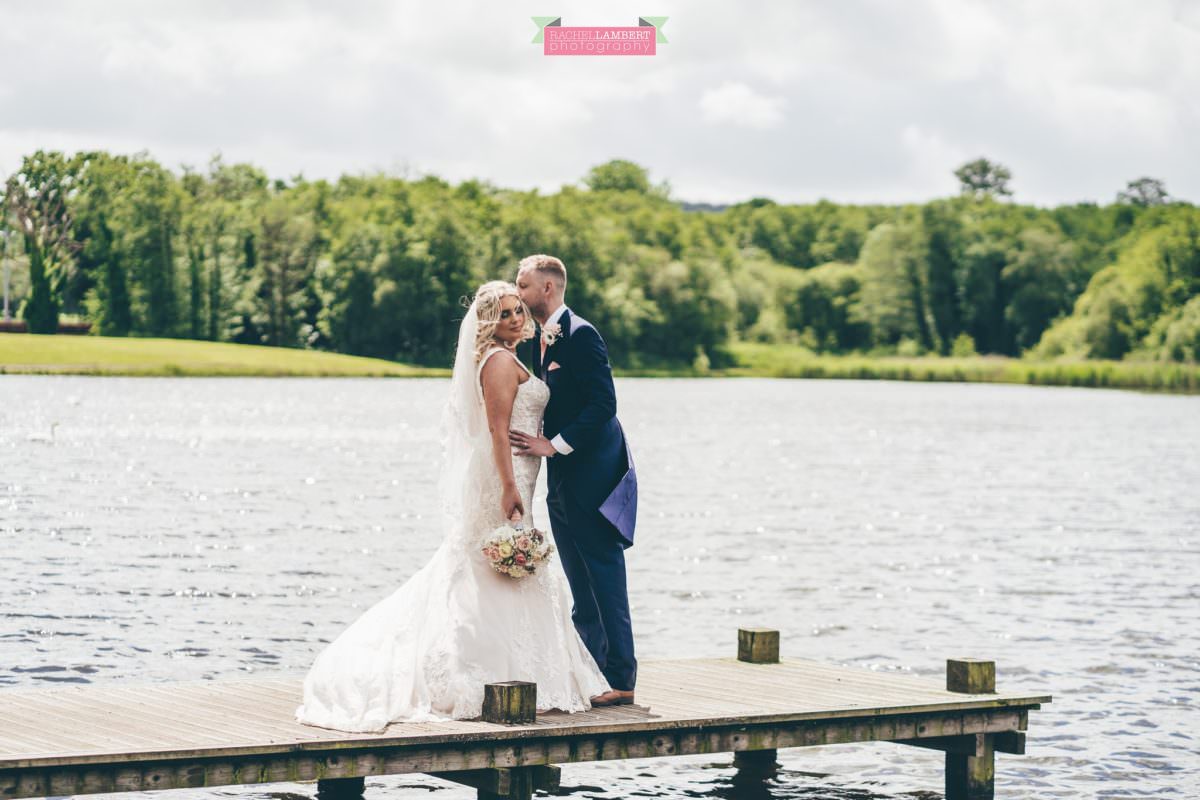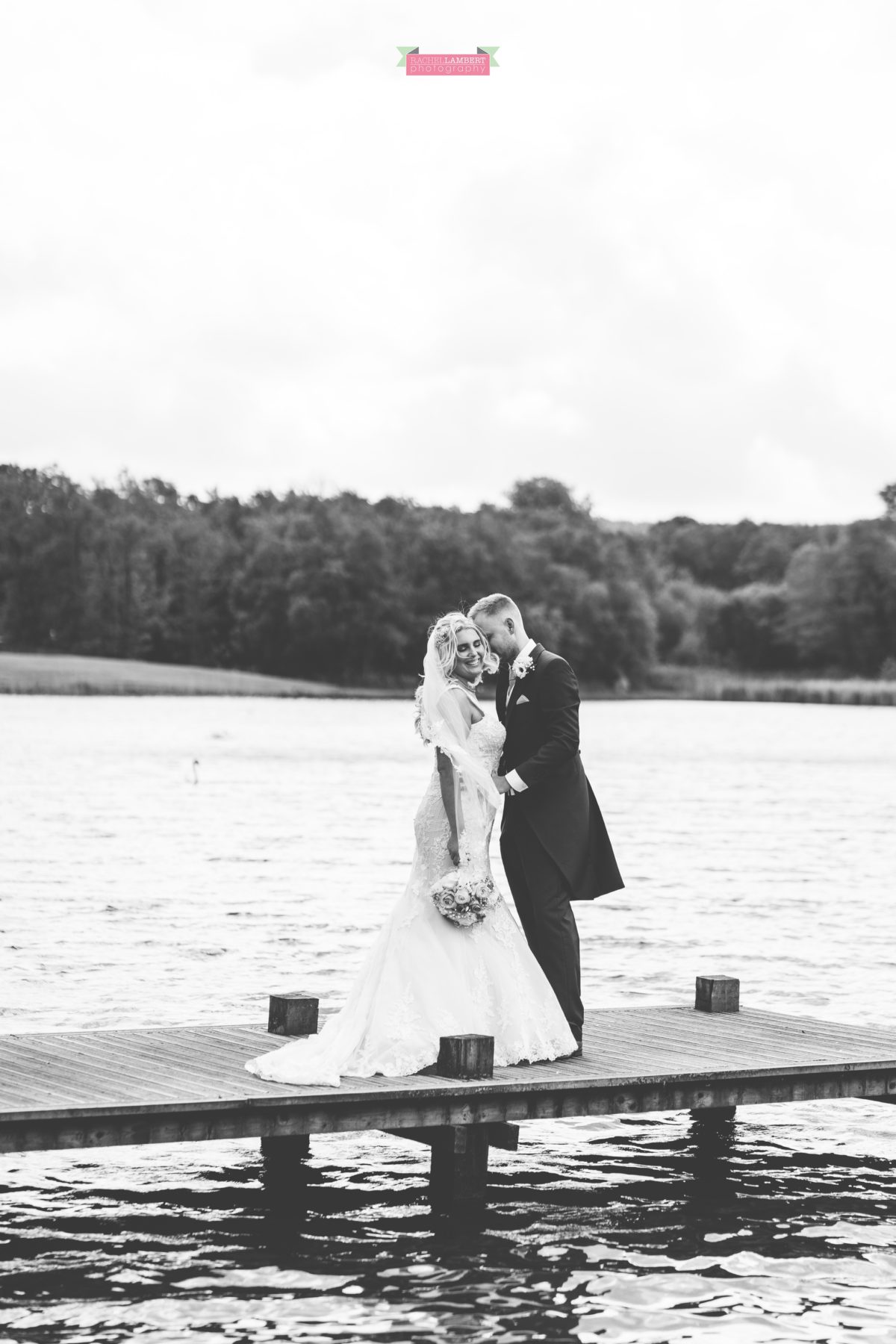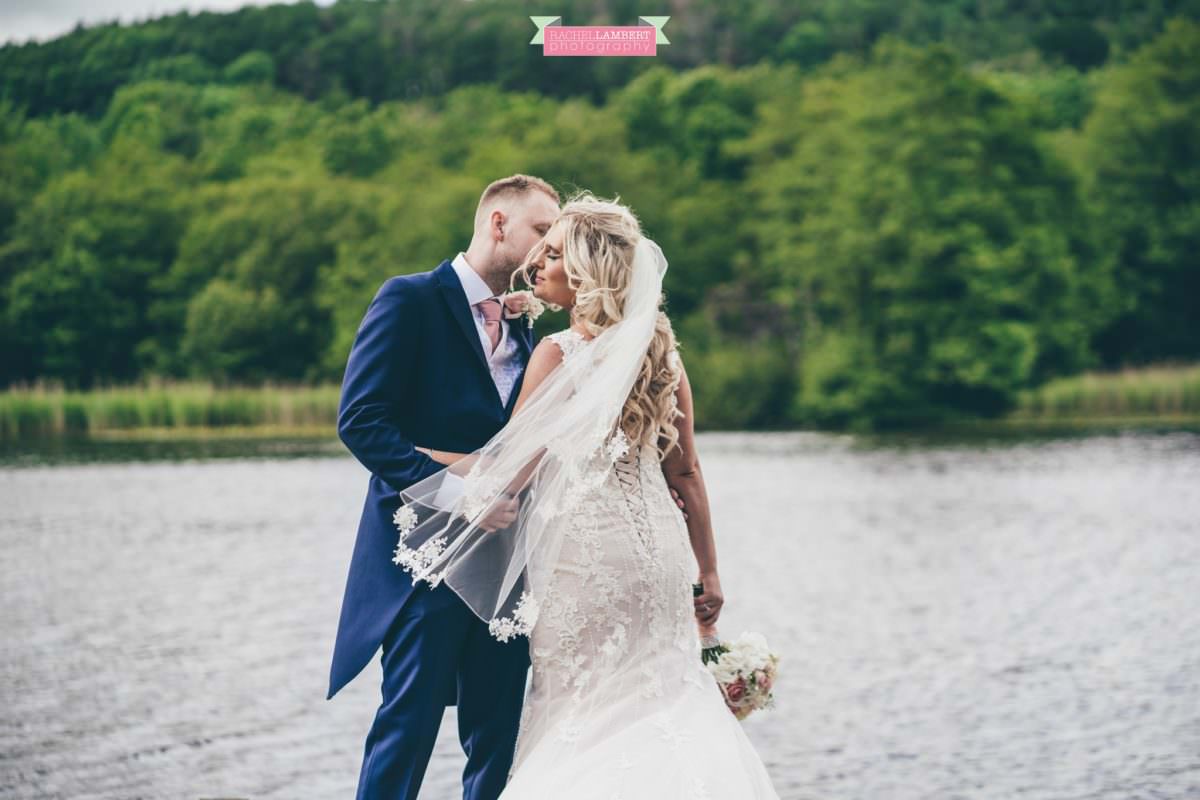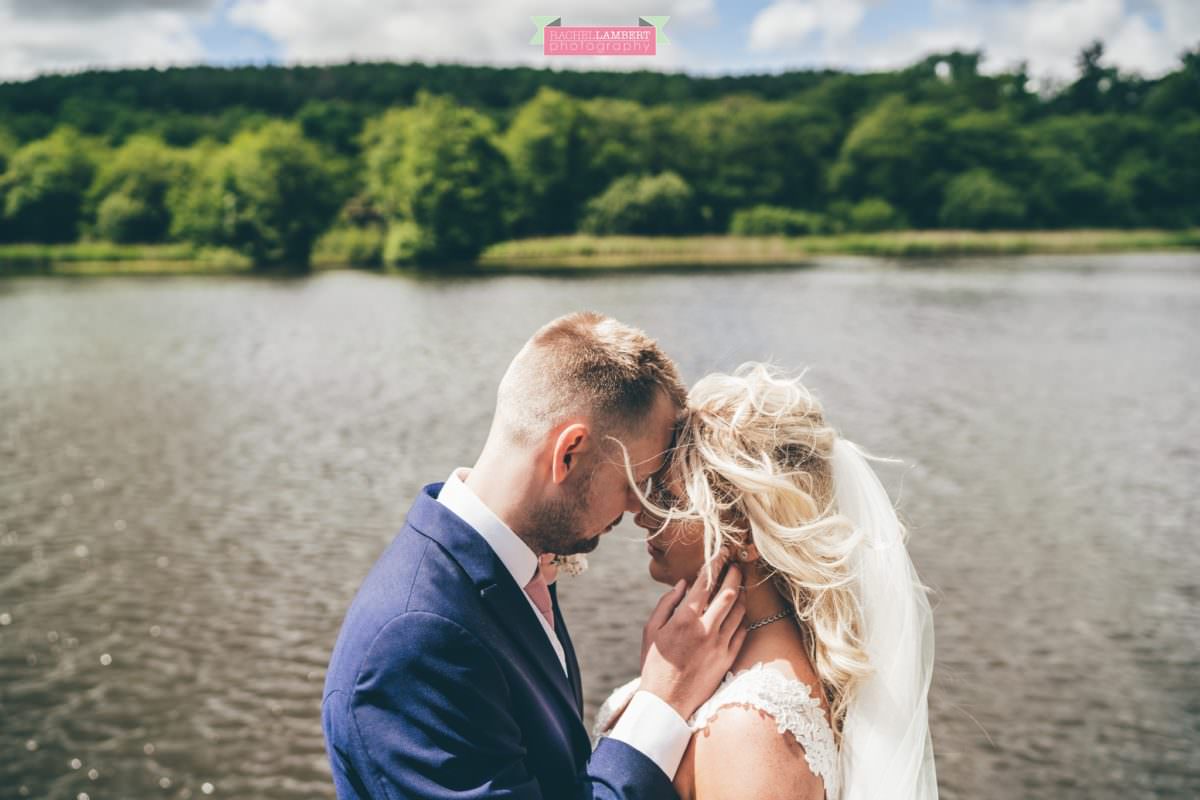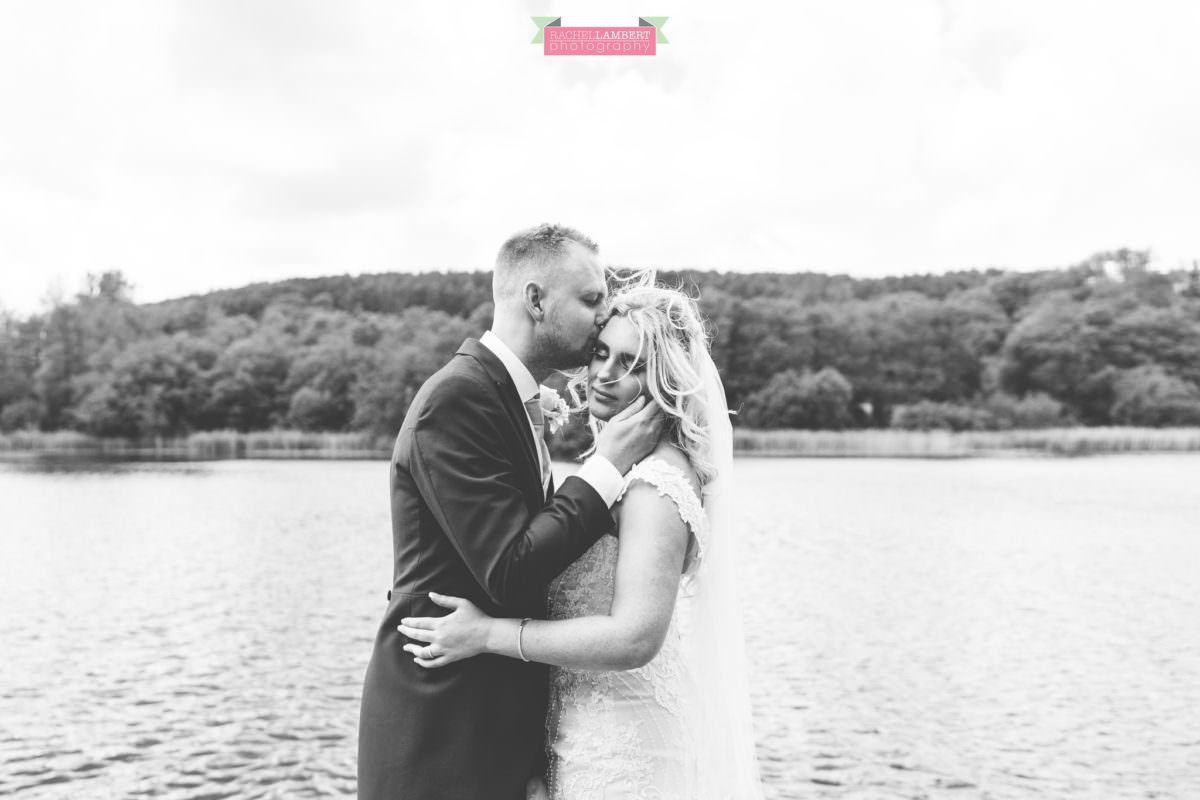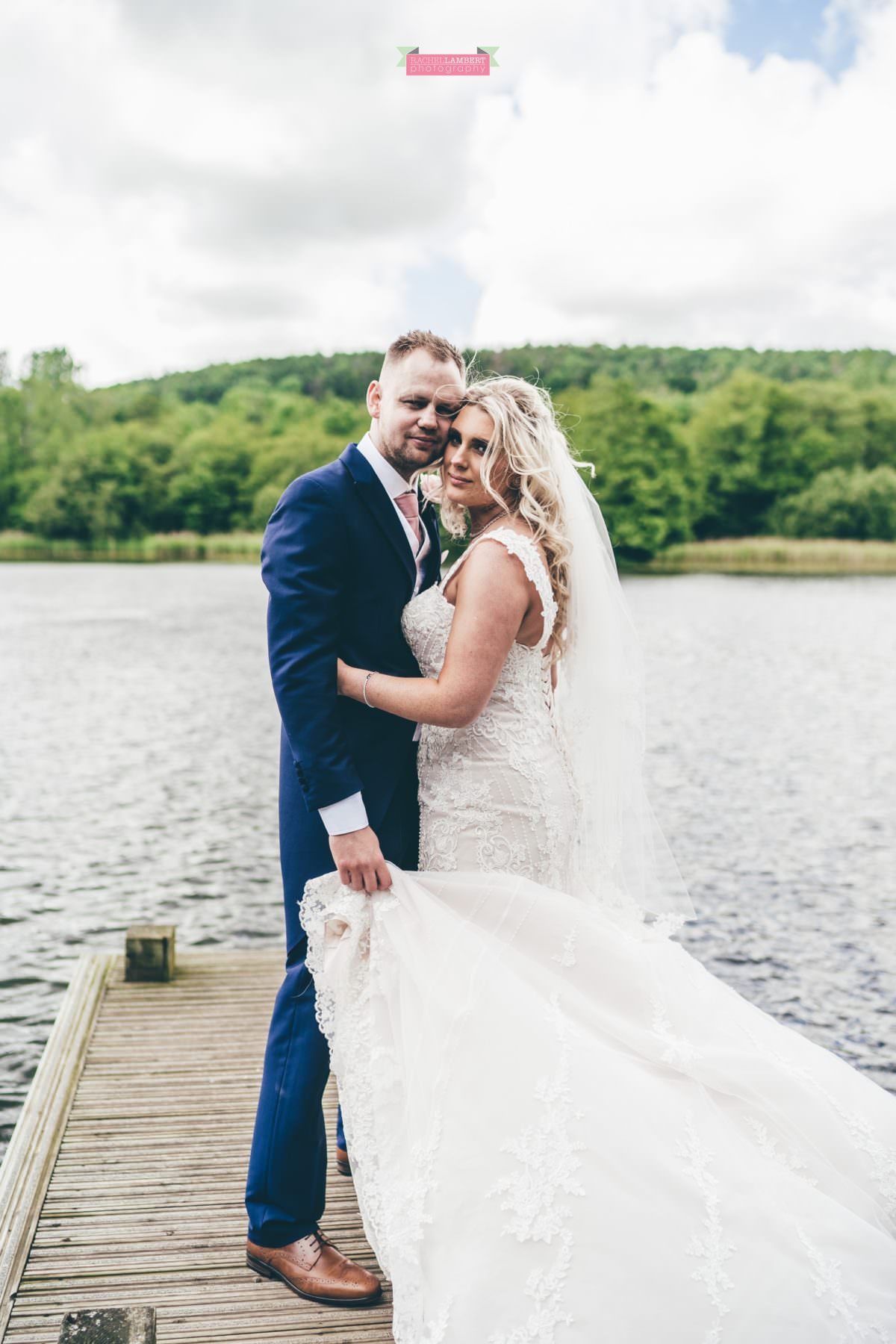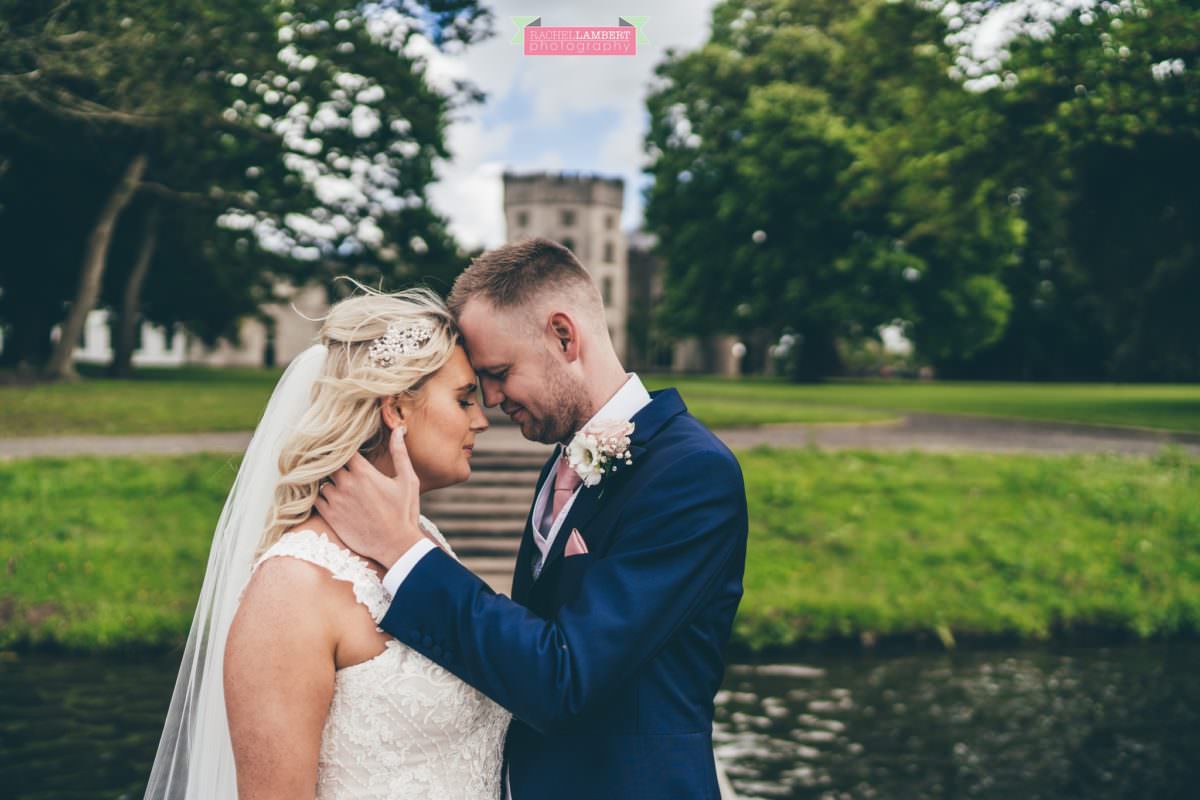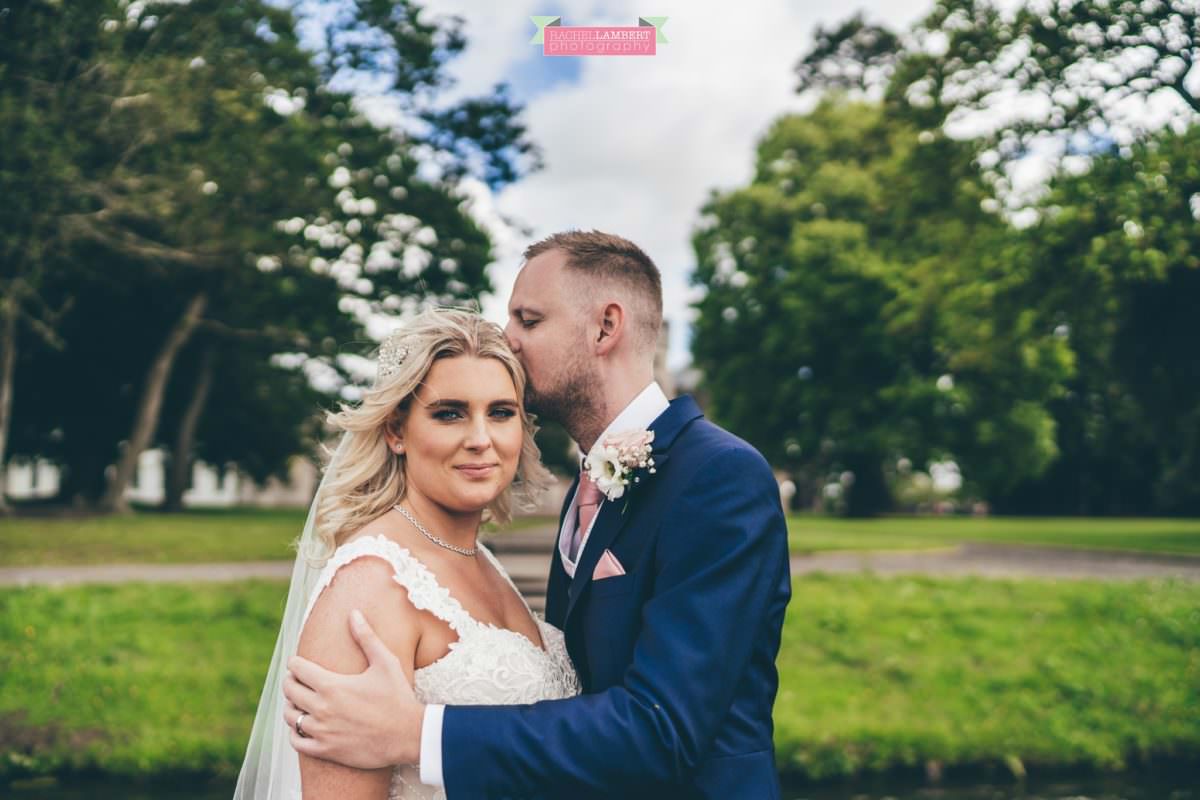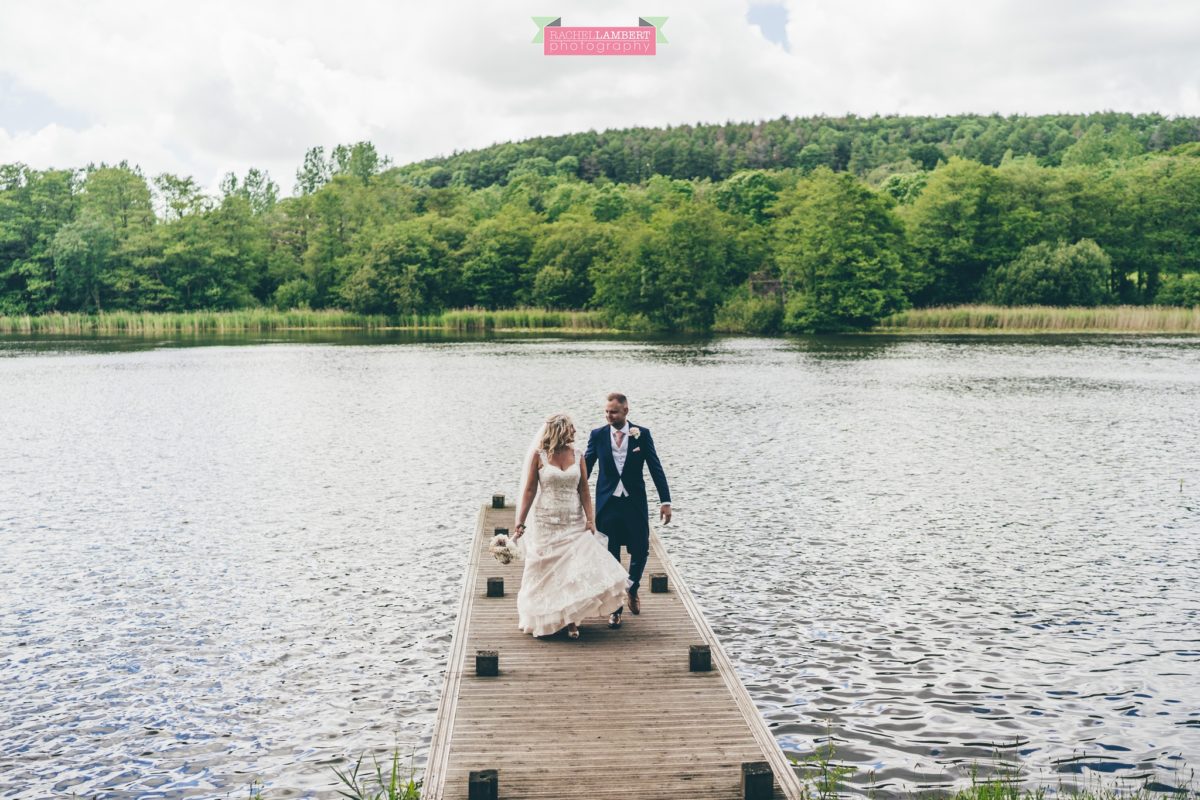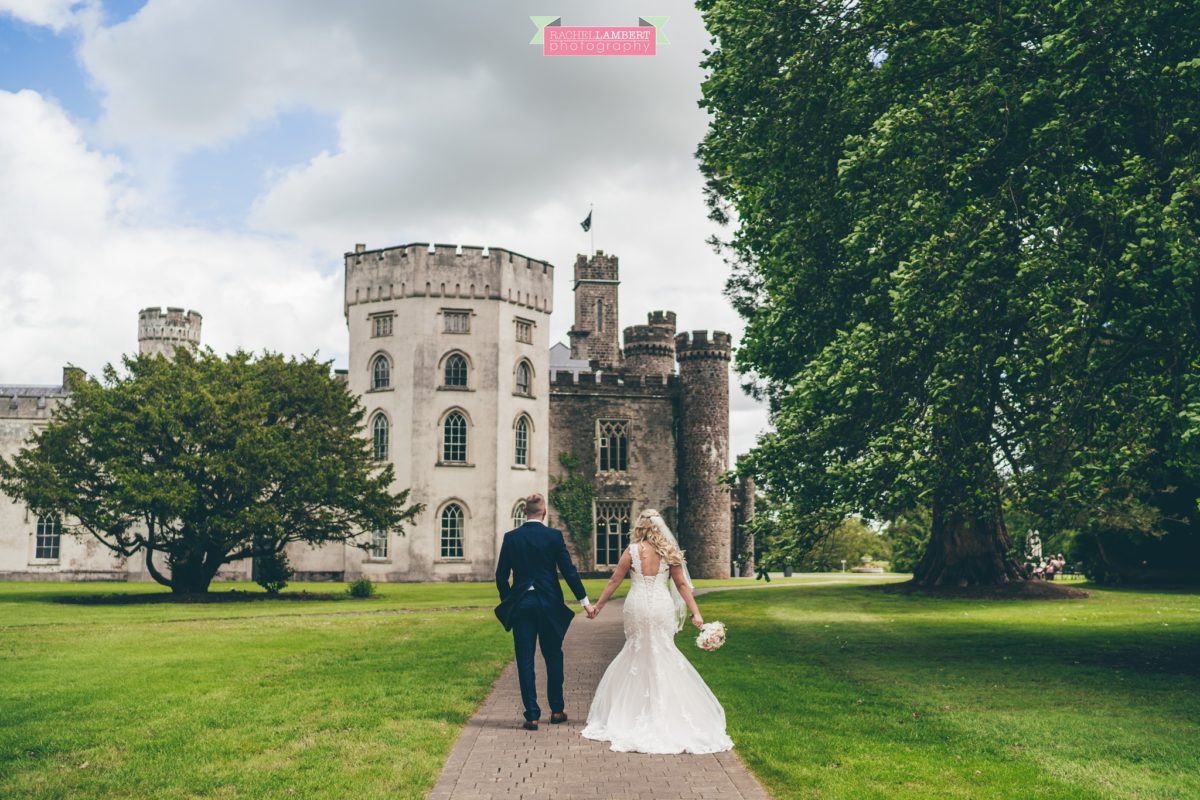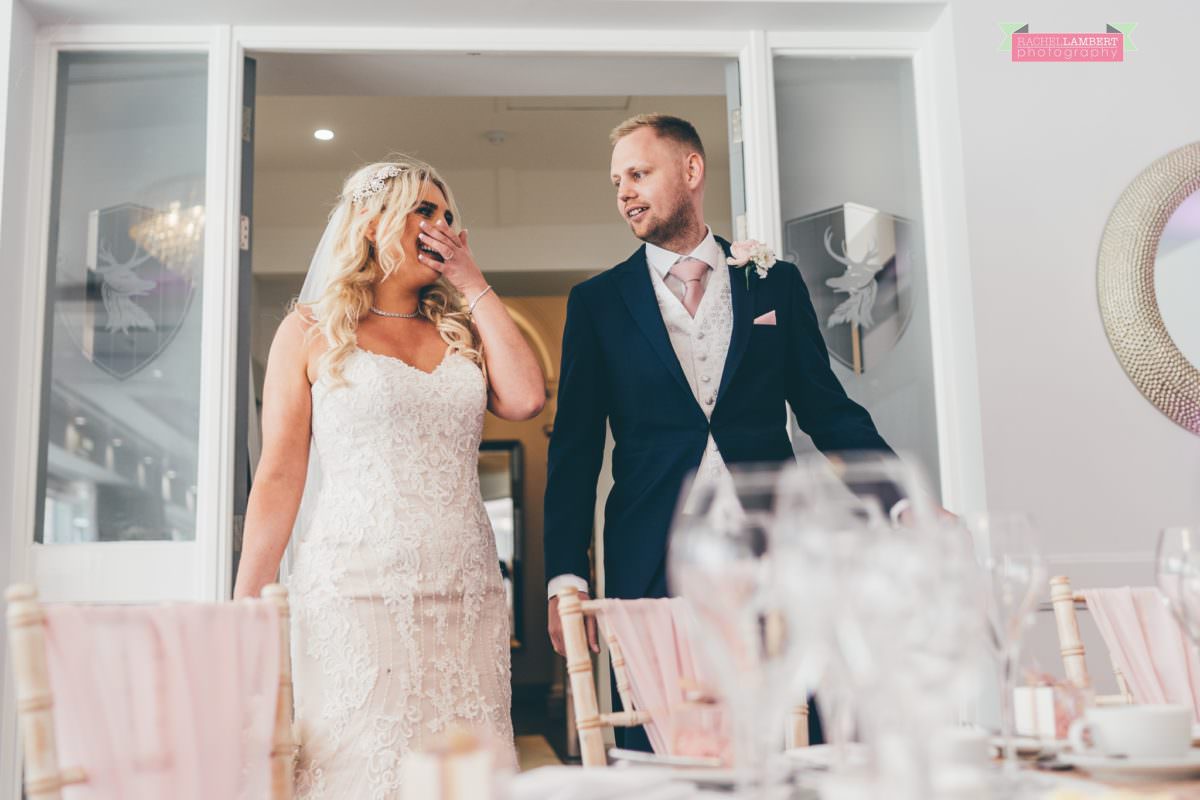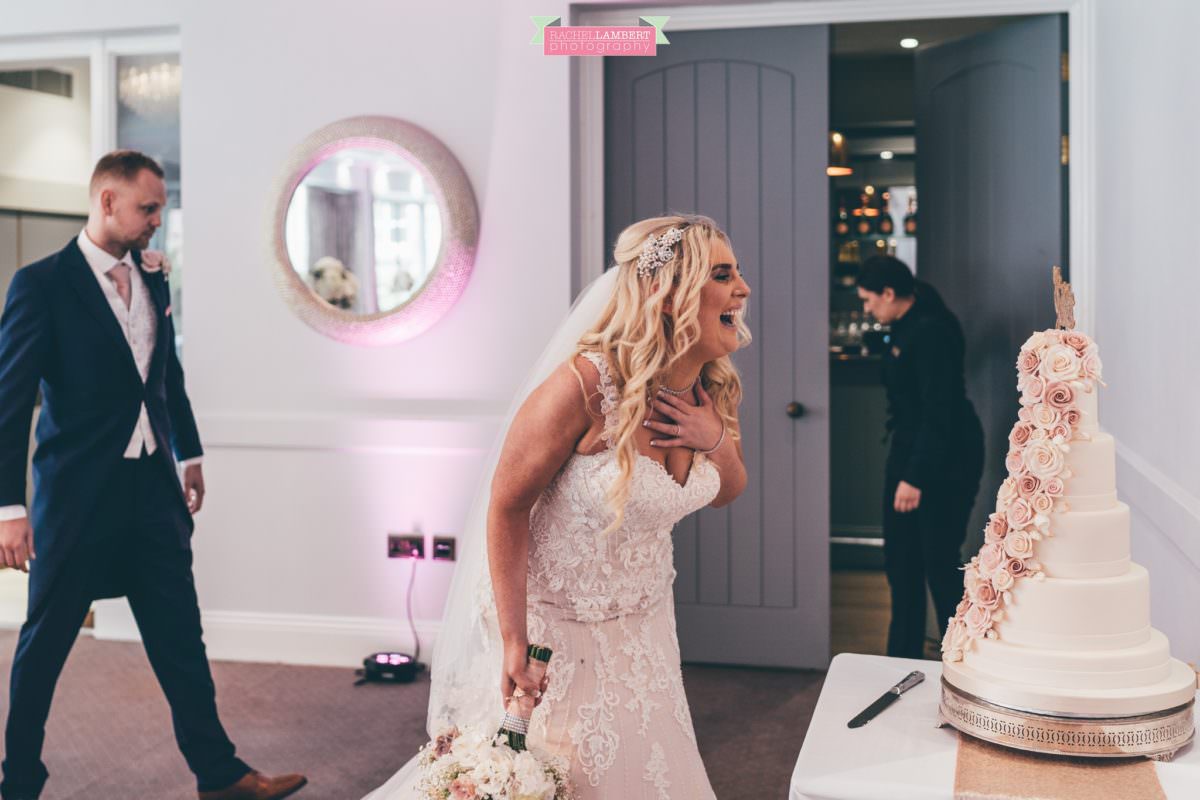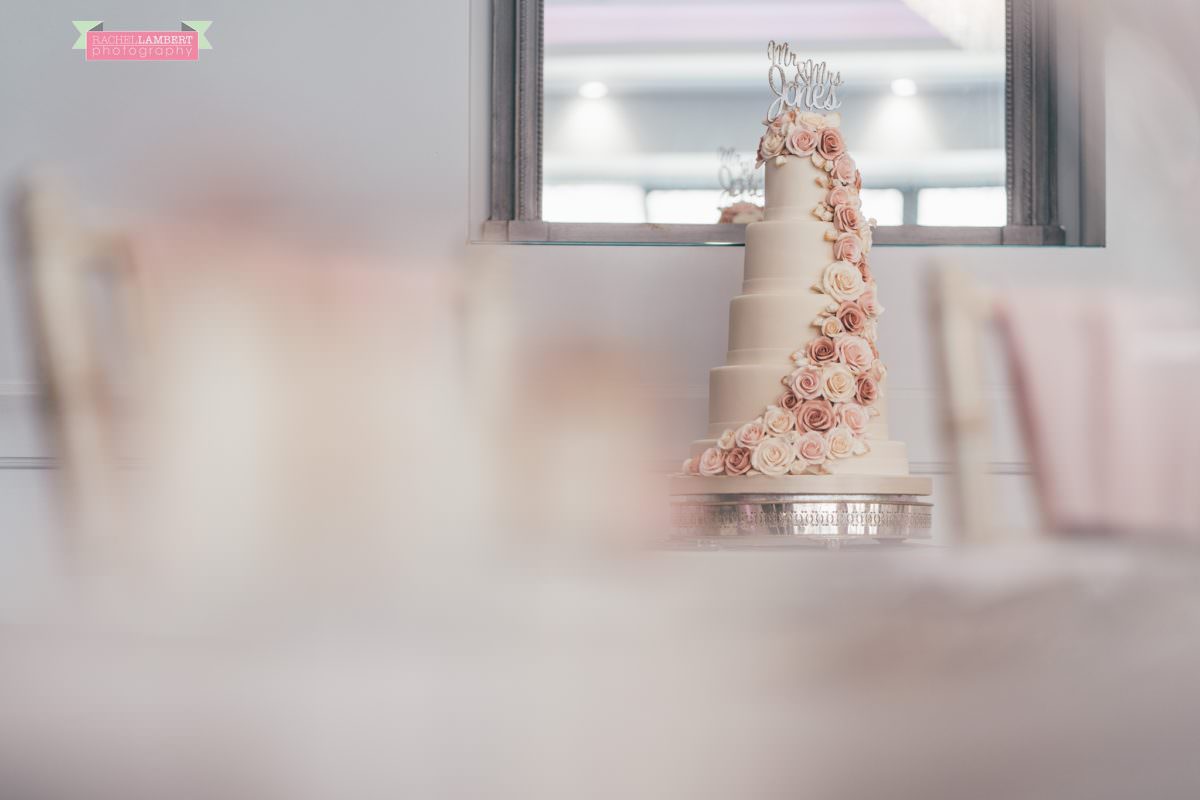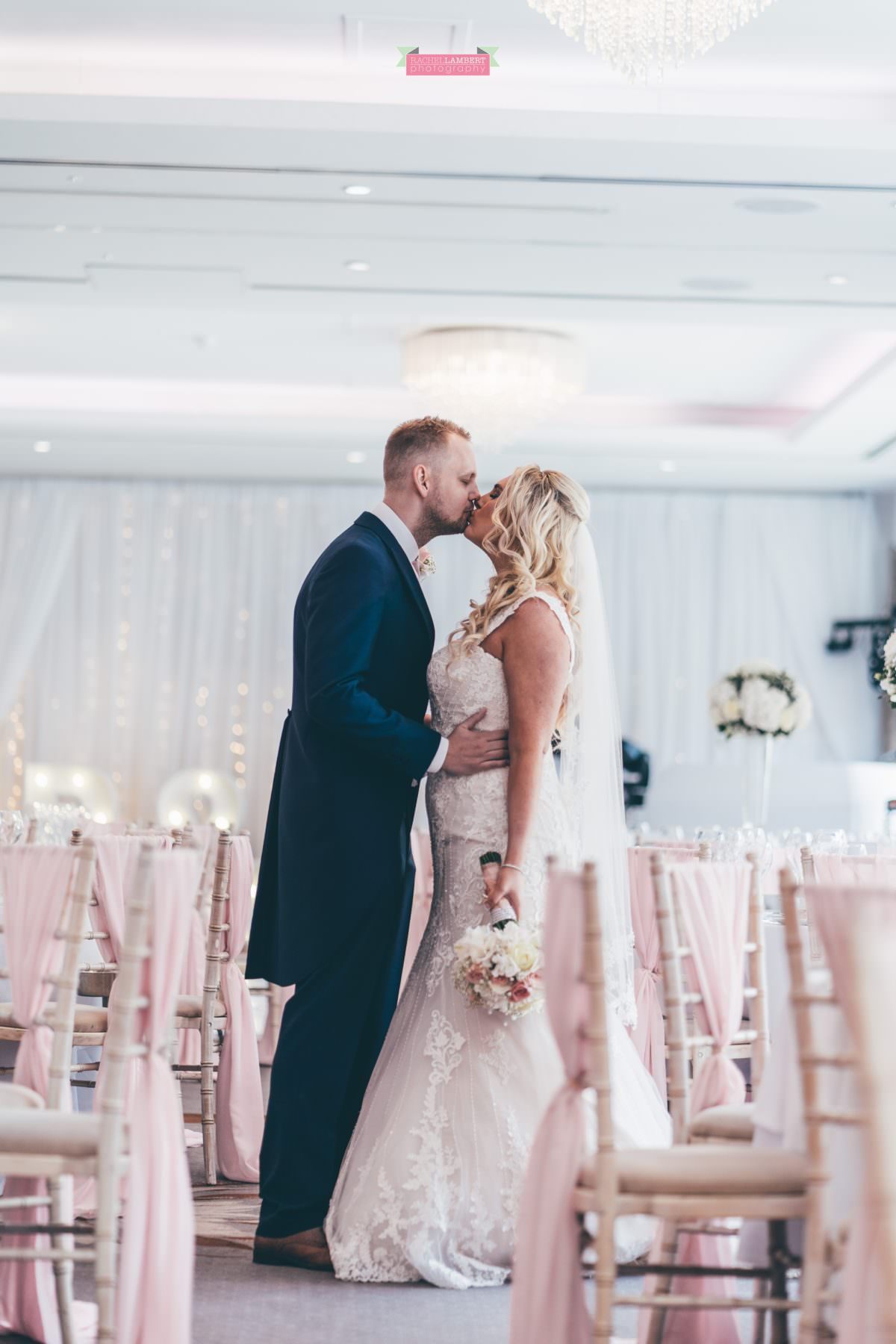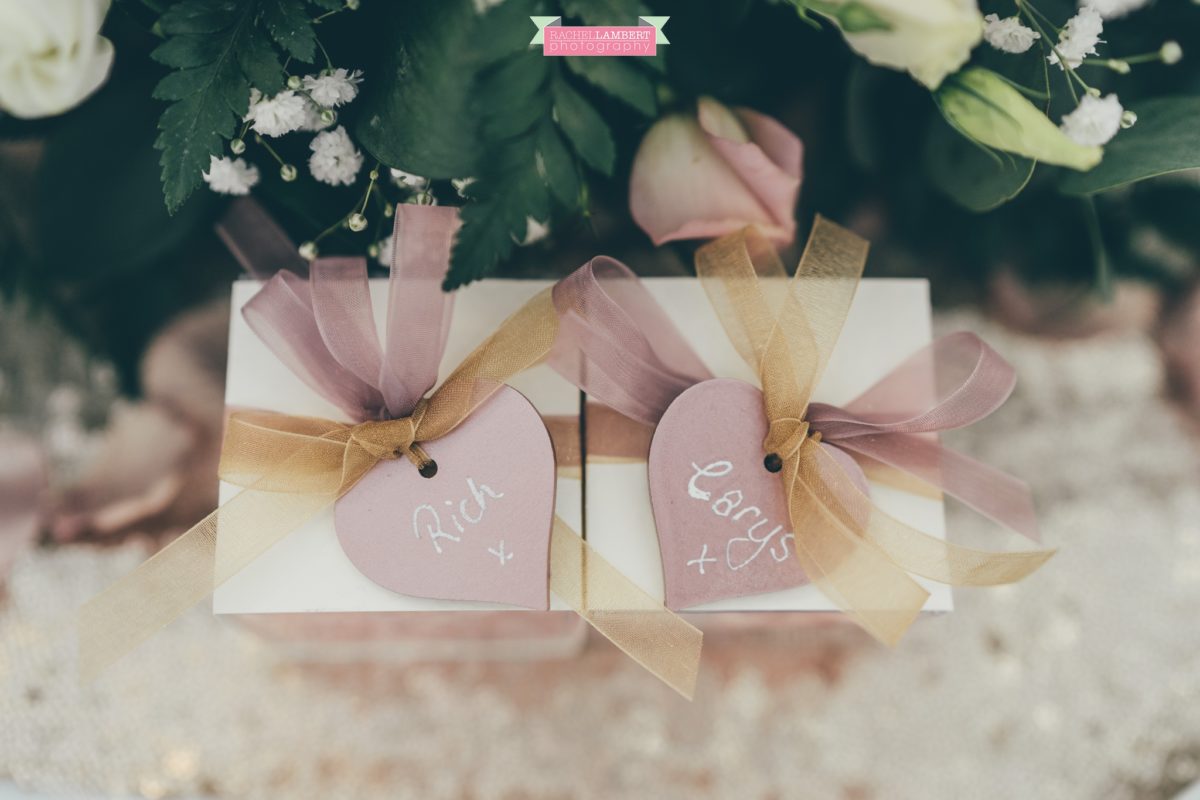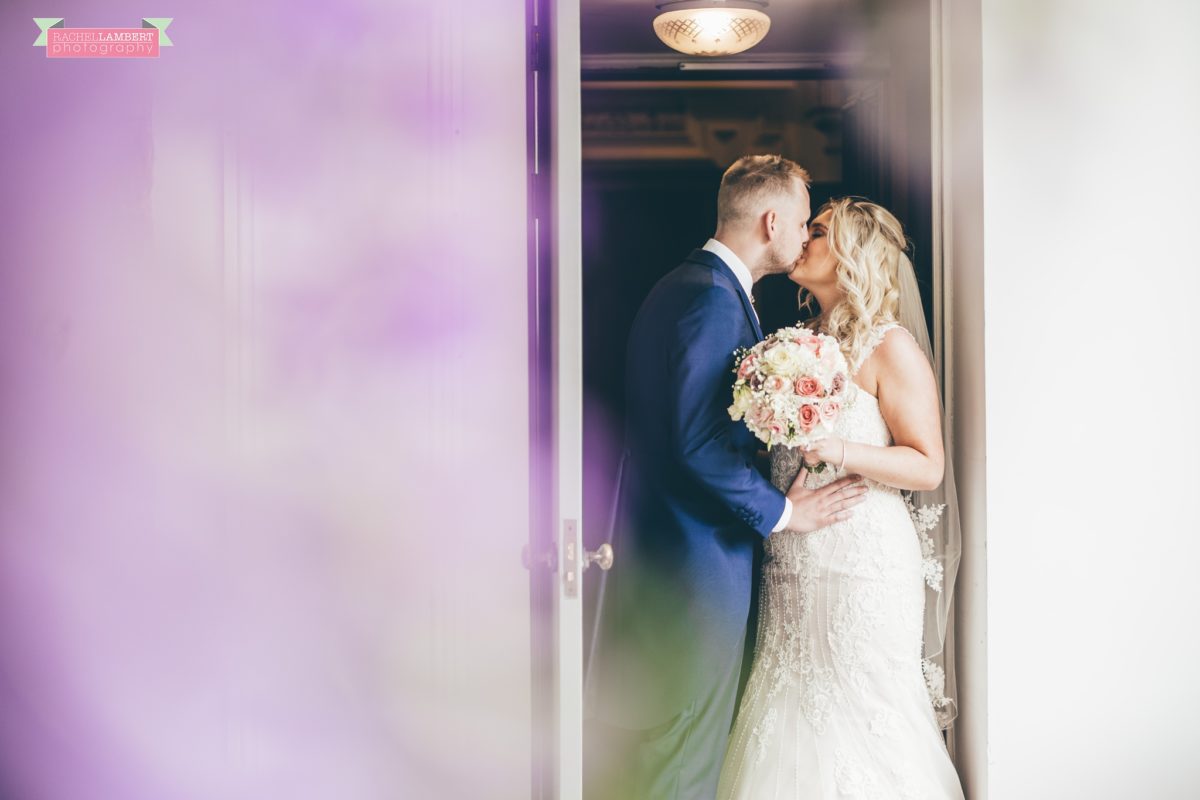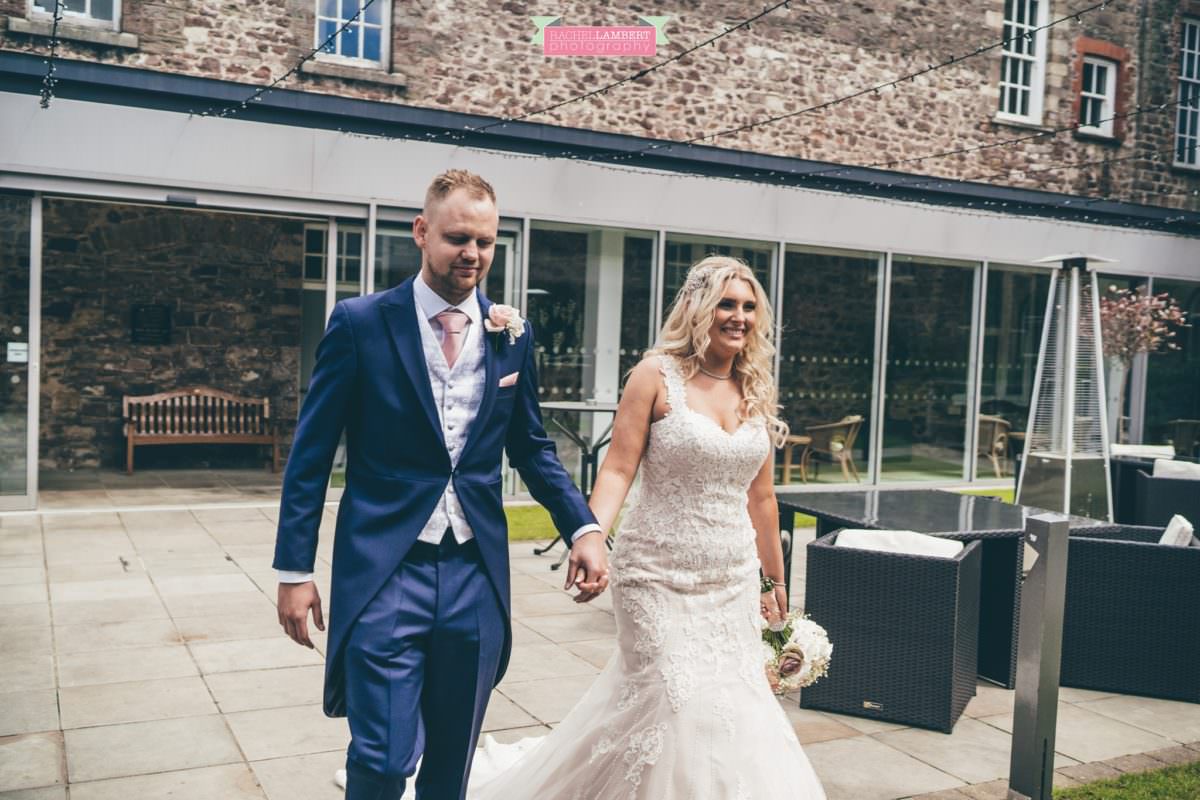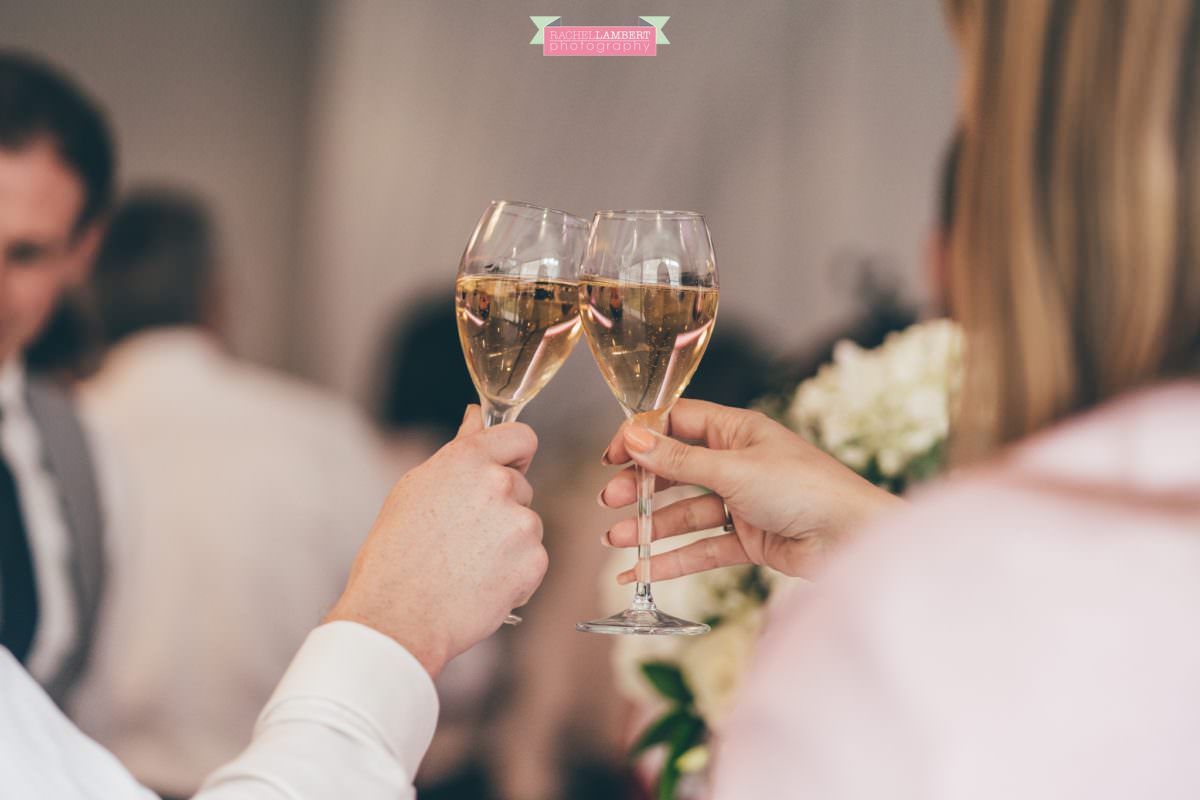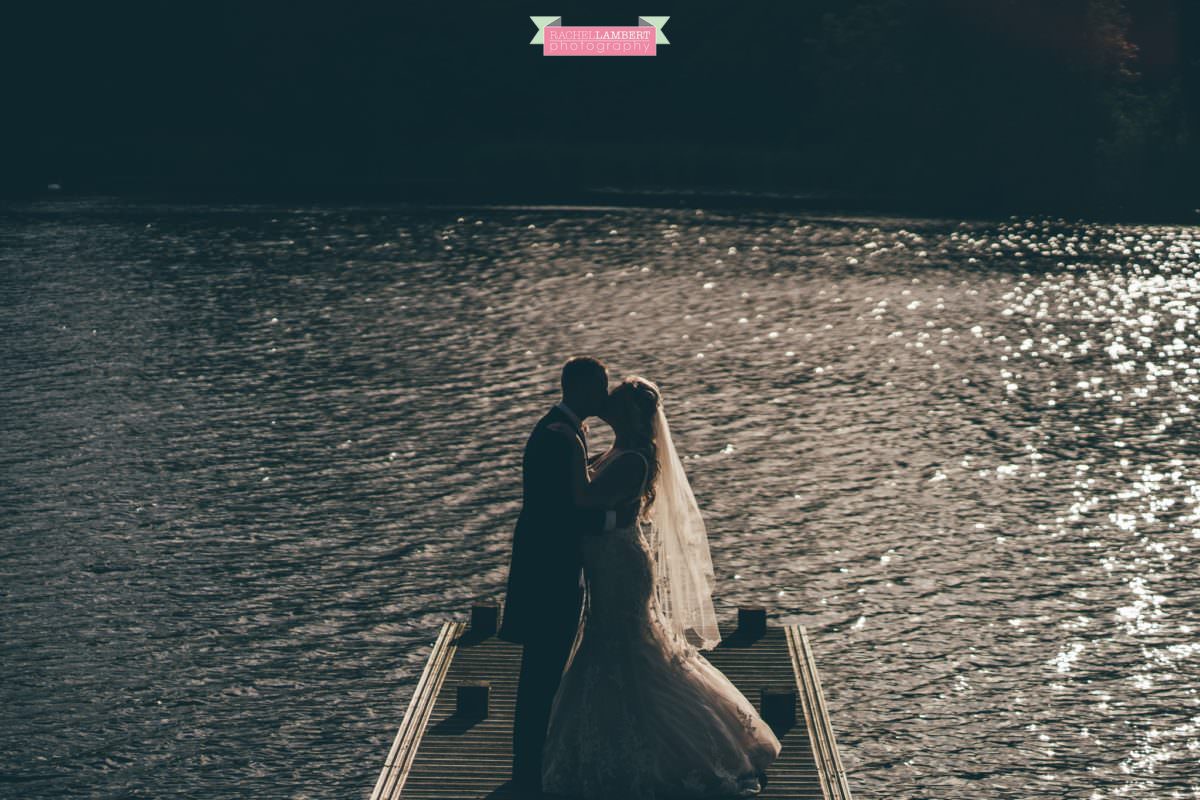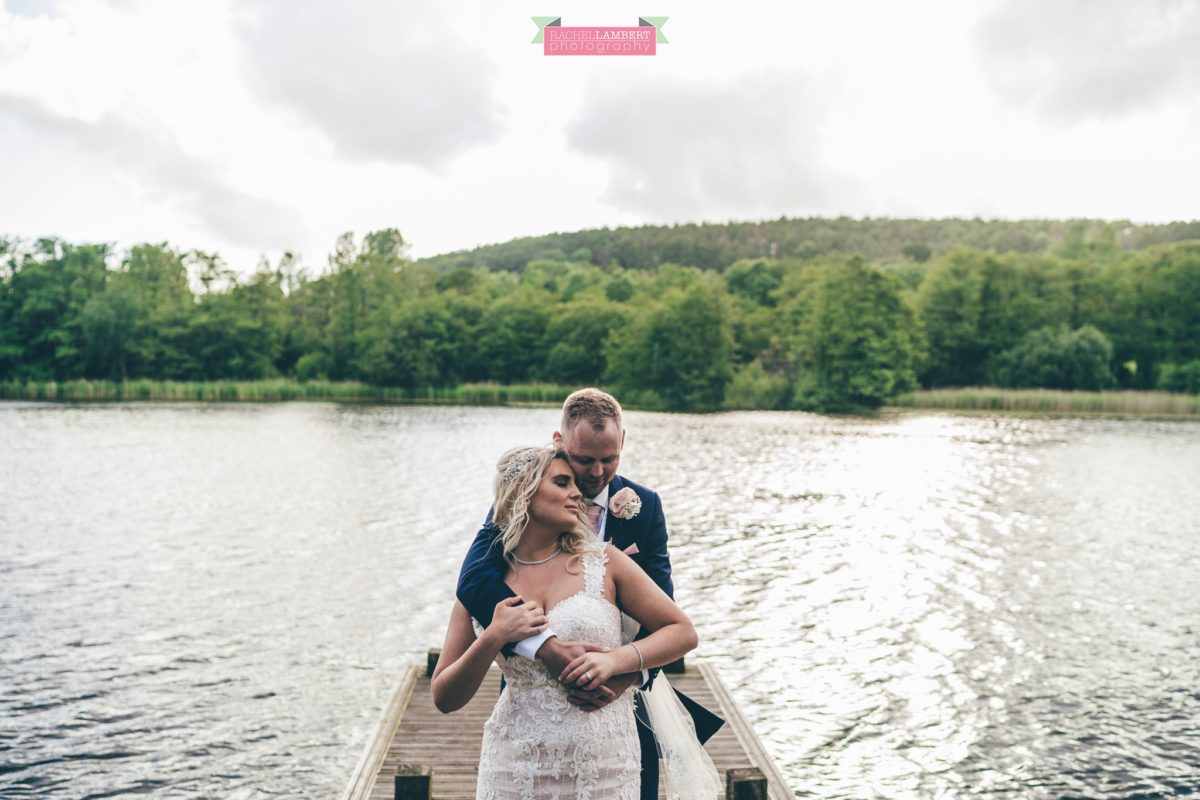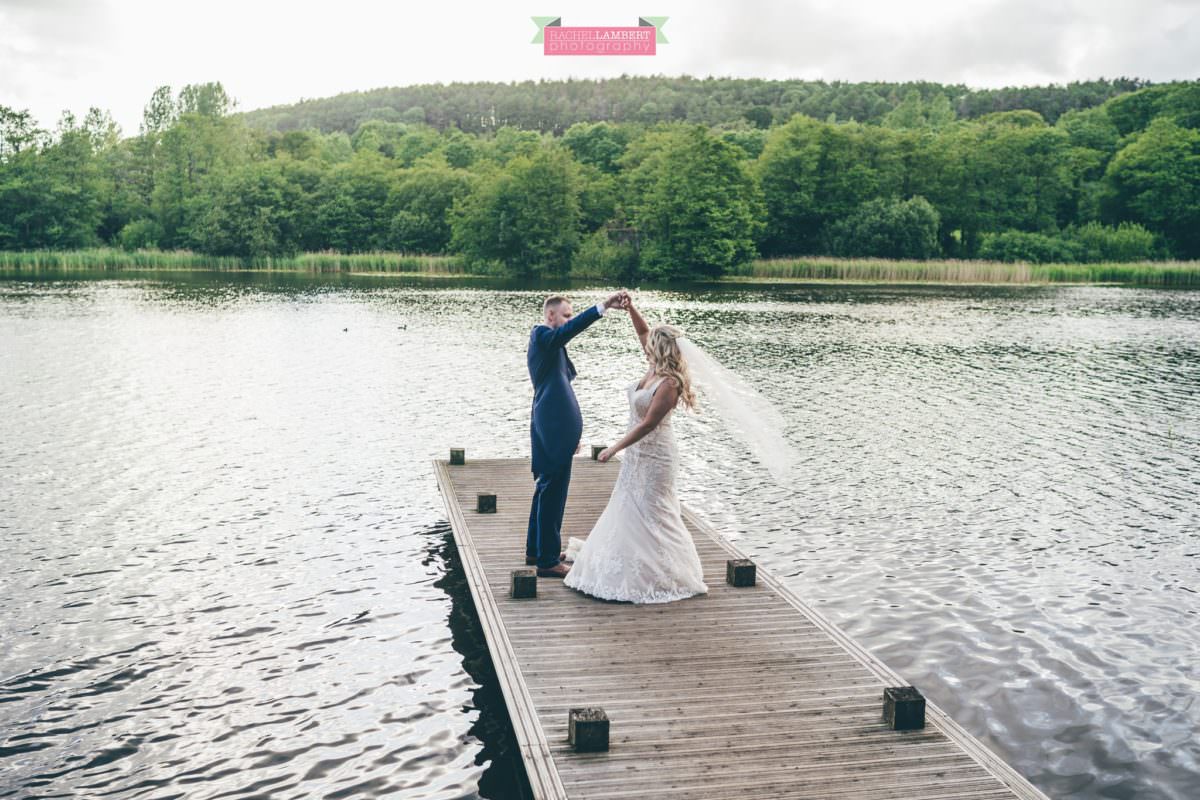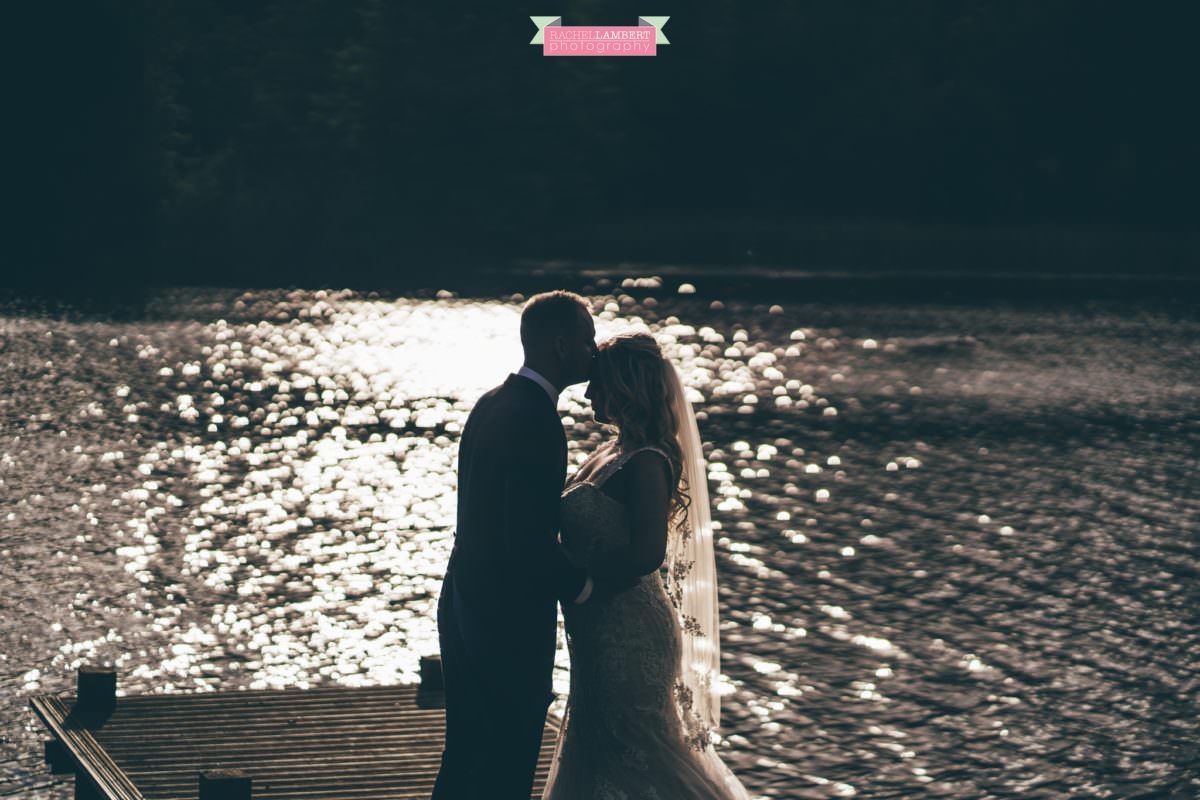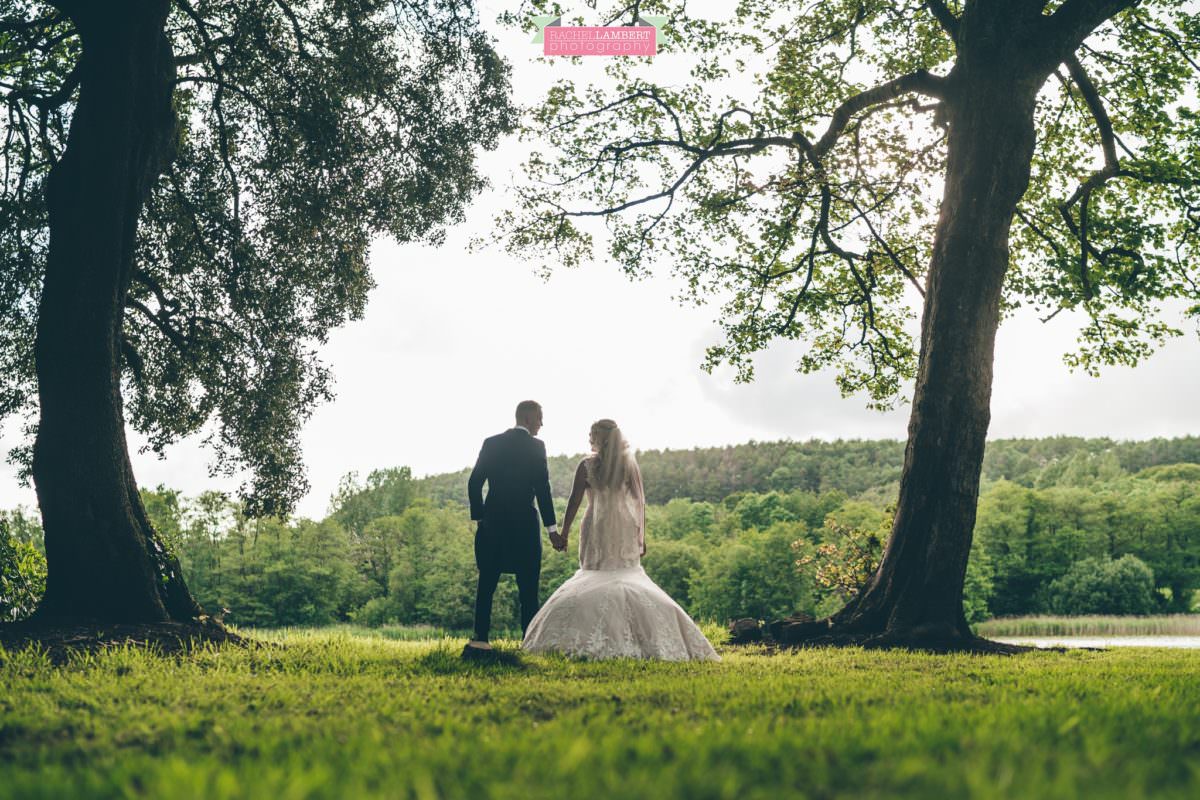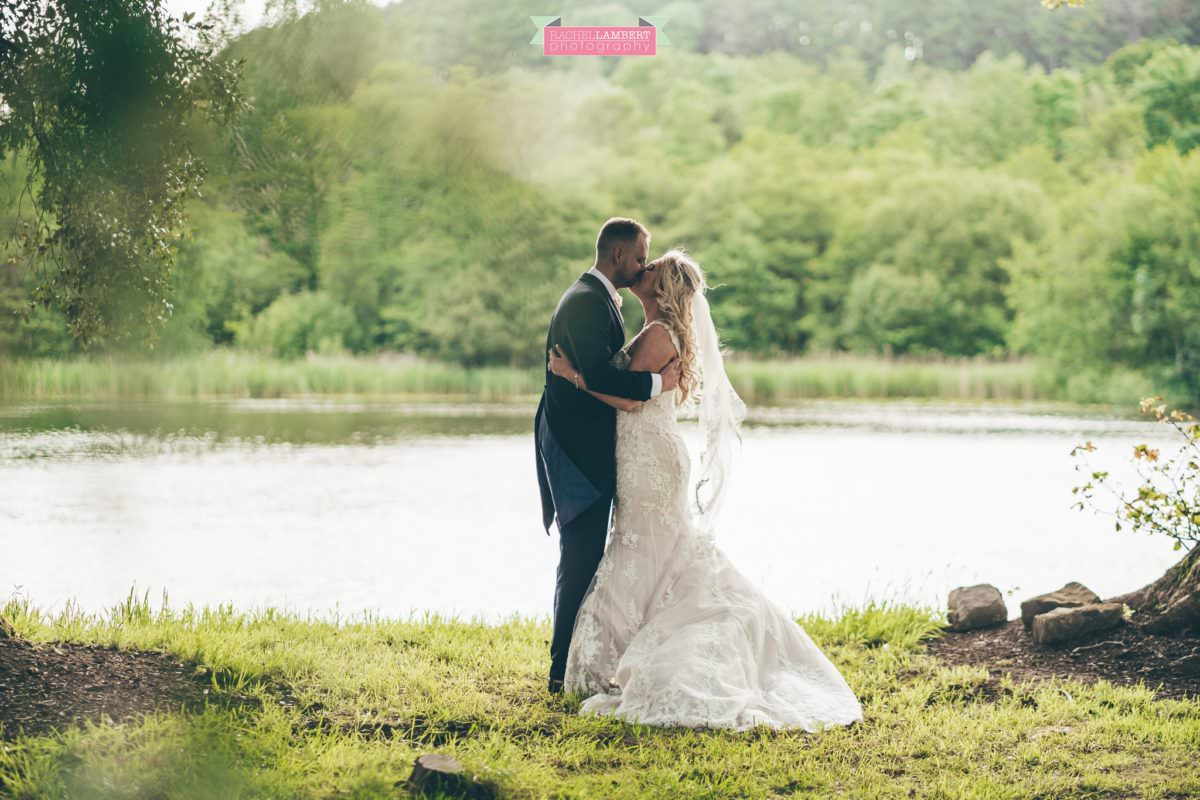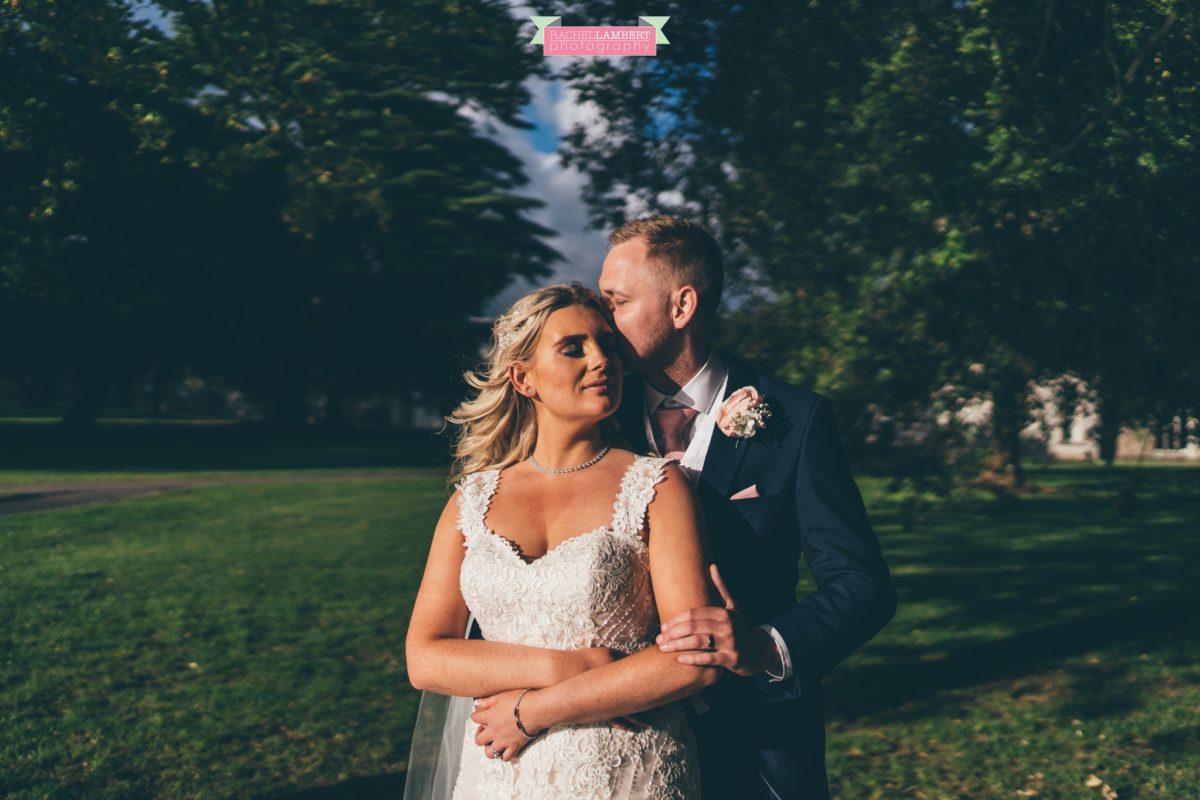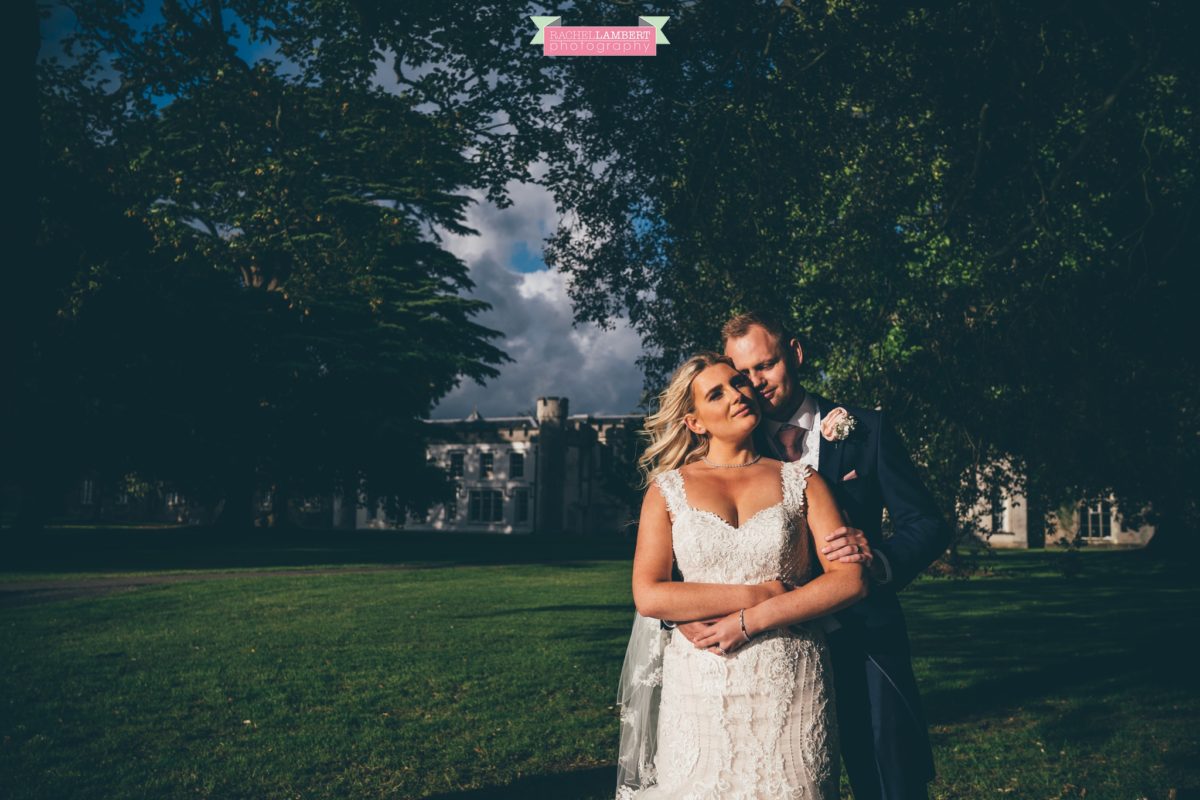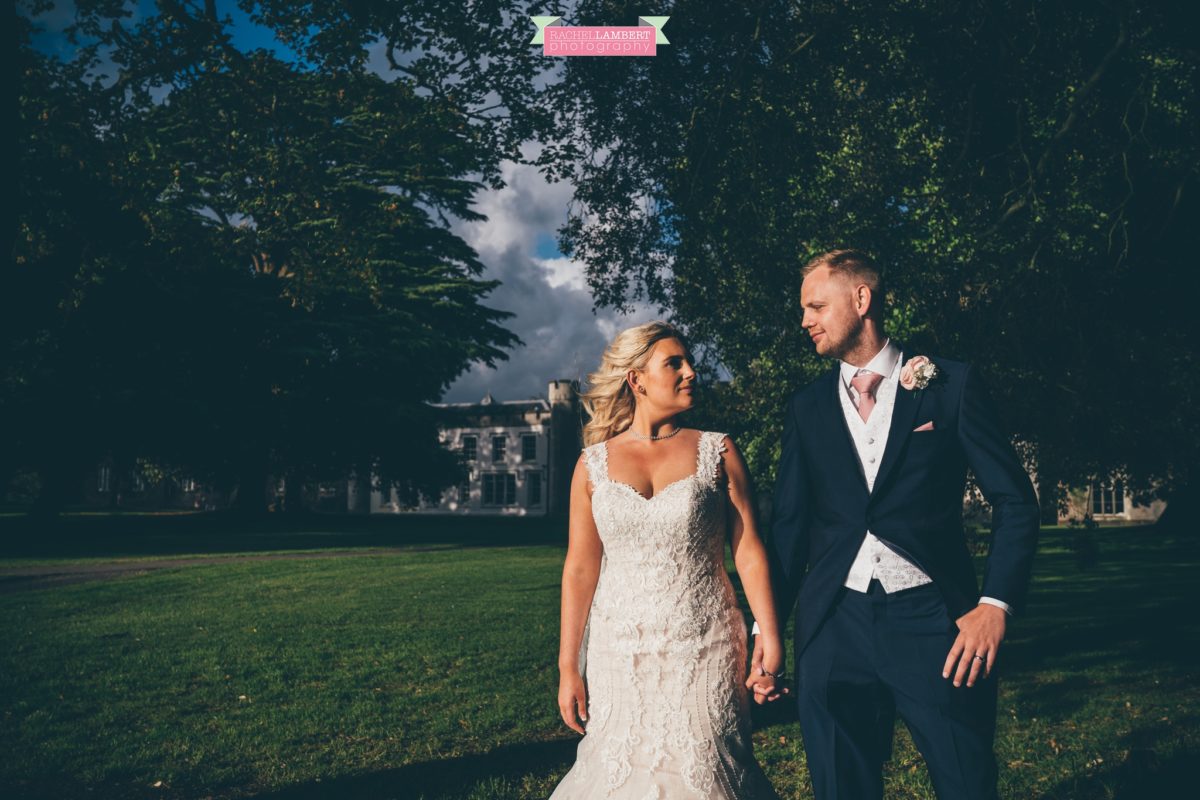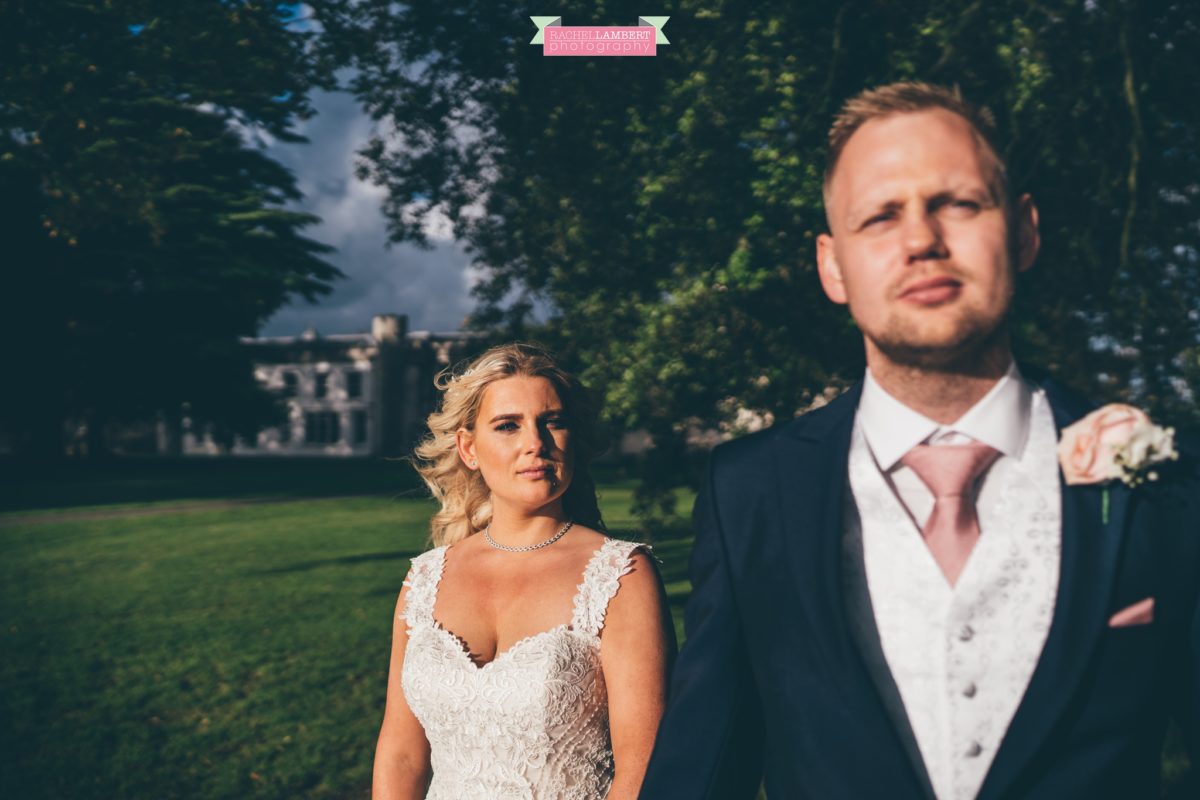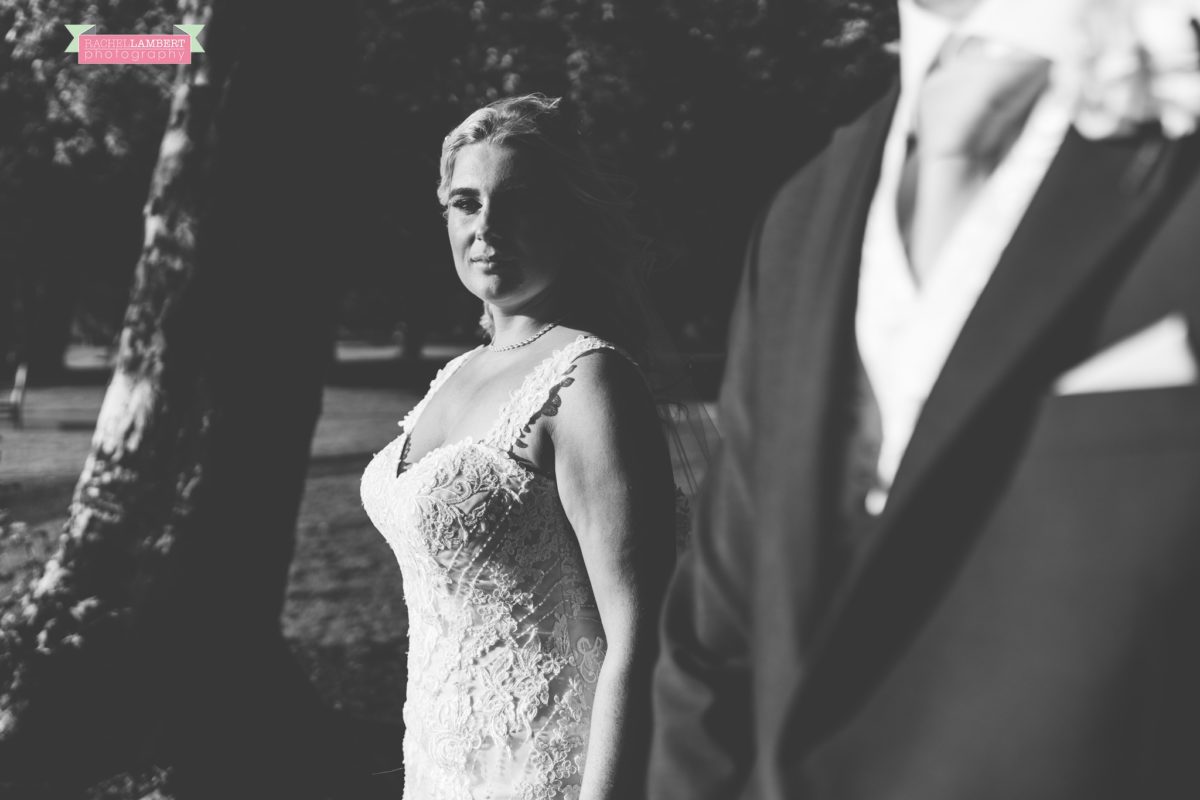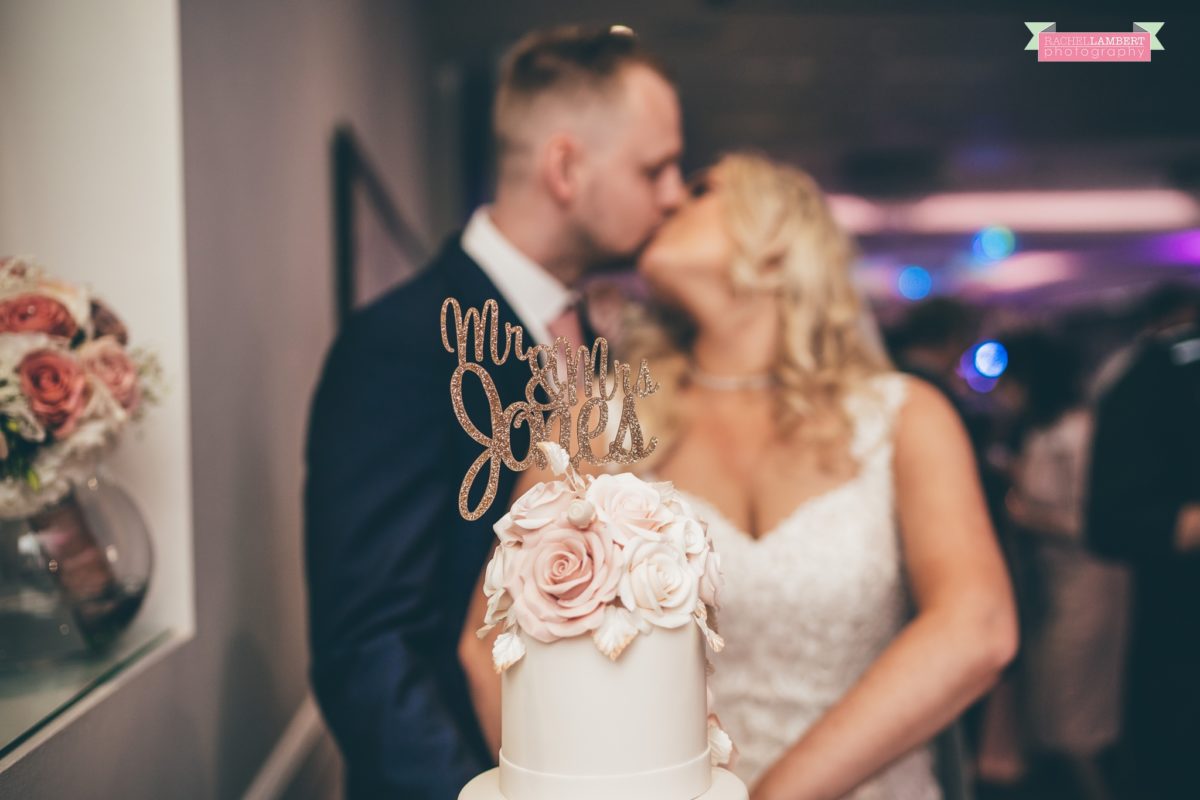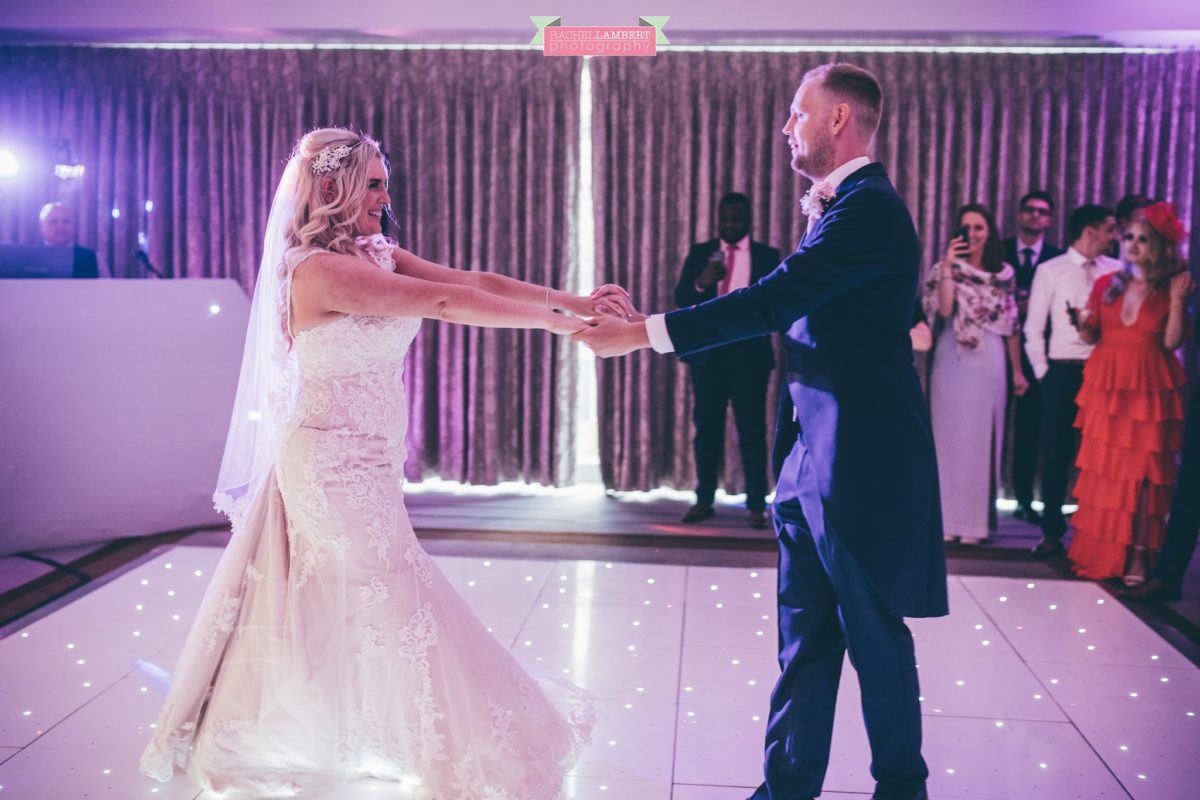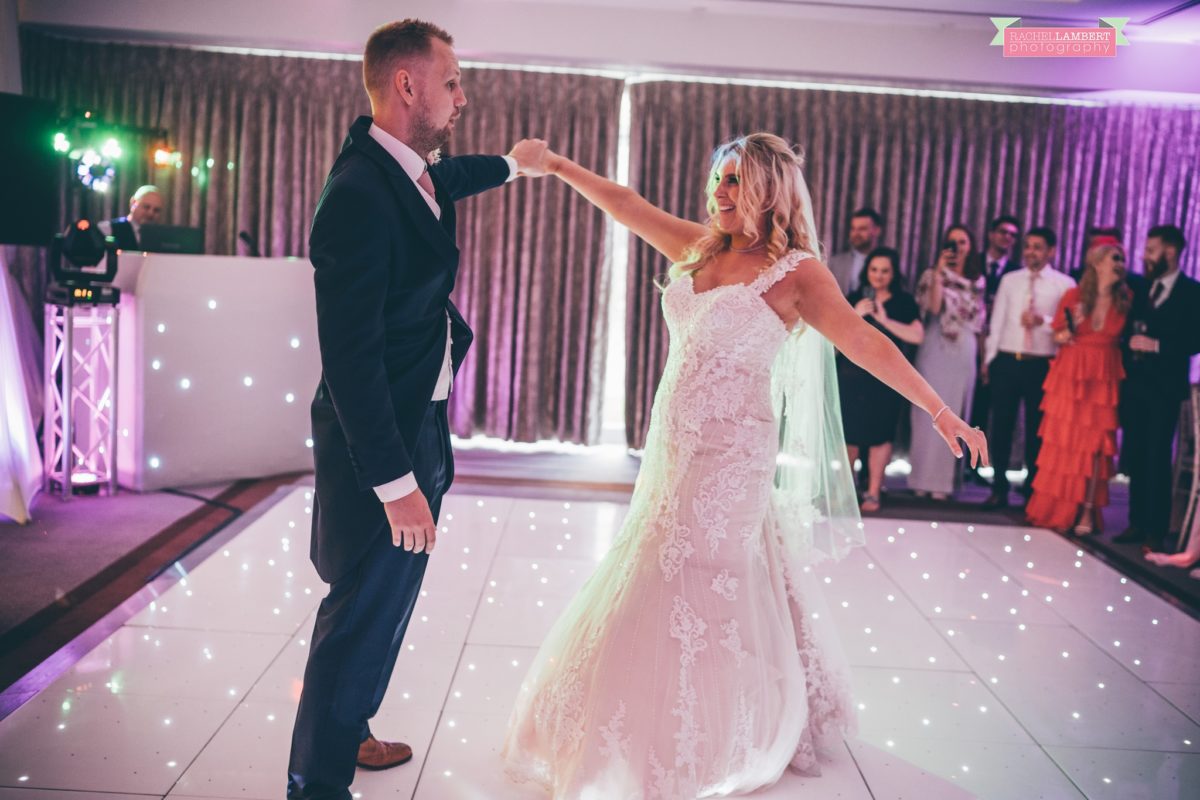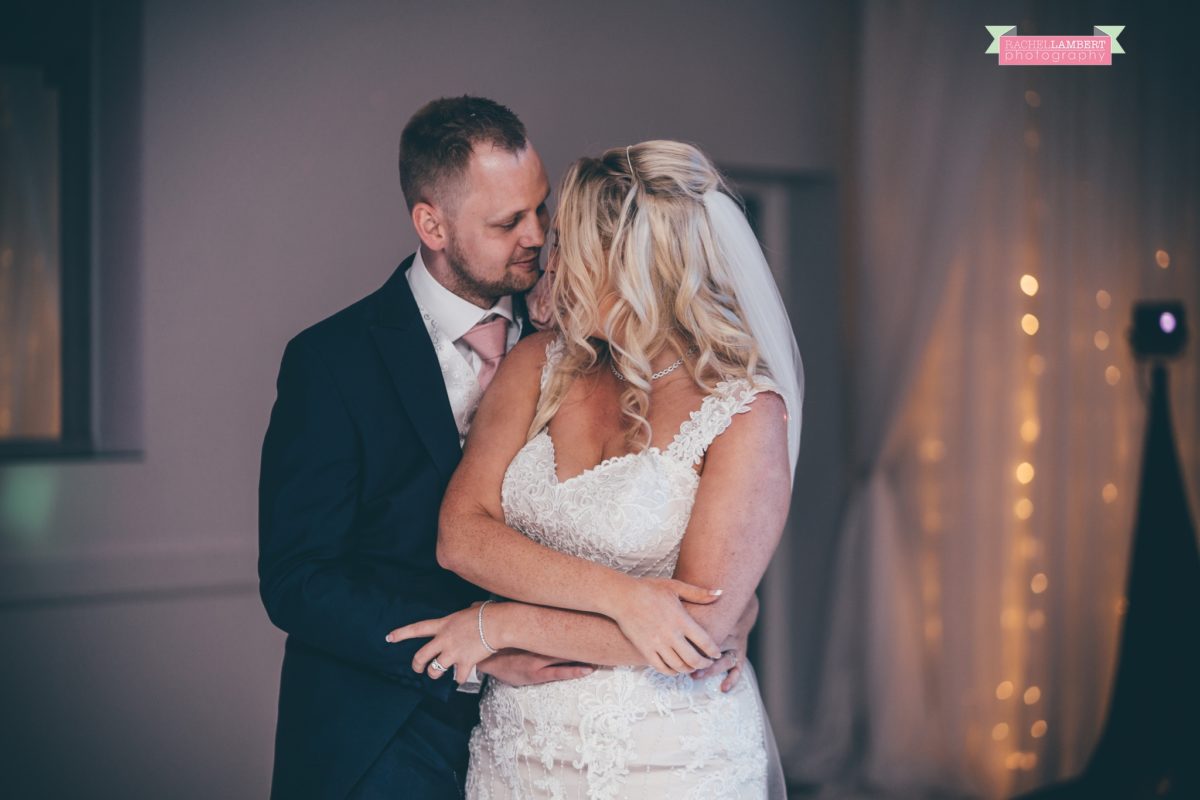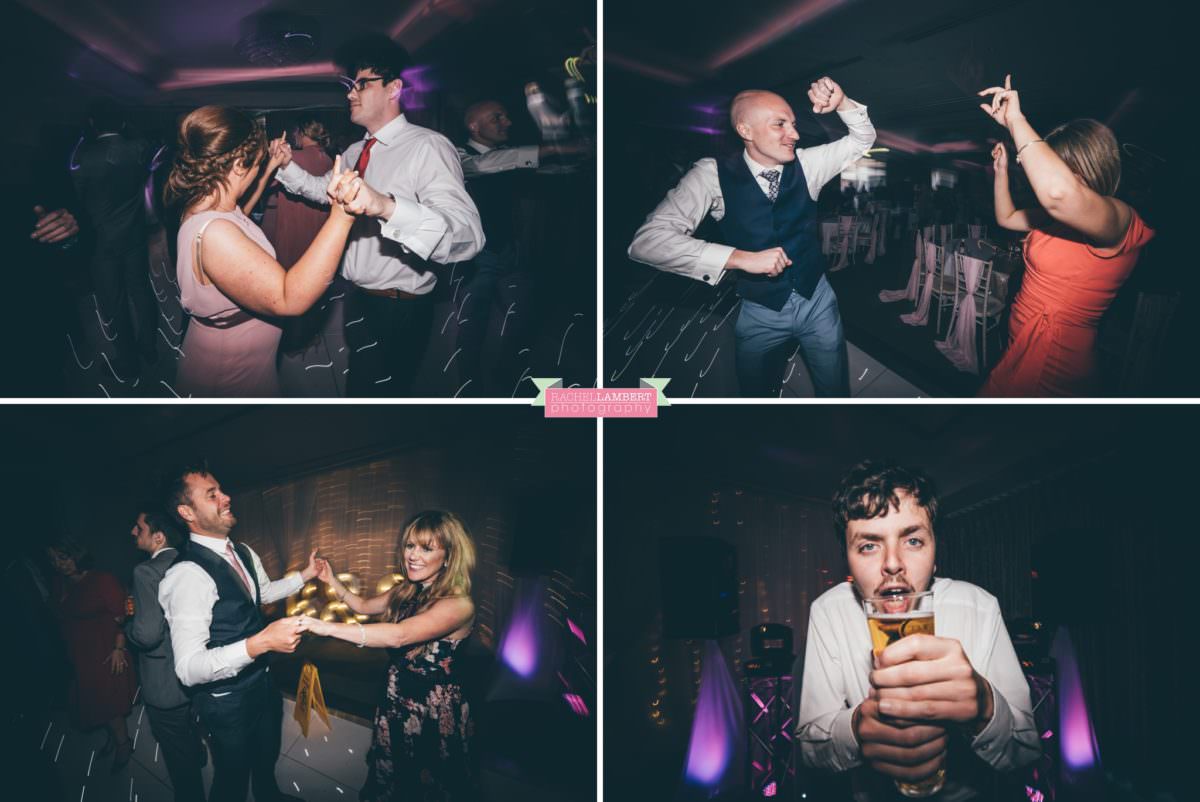 ©Rachel Lambert Photography